Clipchampwas launched on May 2015, it has good feedback from the users on different leading software platforms.
Clipchamp is an in-browser video creation platform for non-professionals and non-creatives. It empowers anyone to tell stories worth sharing and we have to say that millions of people around the world are using Clipchamp to create videos and tell their stories.


The company has announced on its original website that Clipchamp has been acquired by Microsoft In september 2021. They also had answered in their blog for the question, So why are we joining Microsoft and why now? for that they add, While an exit event may signal the end of a startup's journey, it is also the beginning of a new one. In our case, that means starting a new journey under Microsoft's umbrella.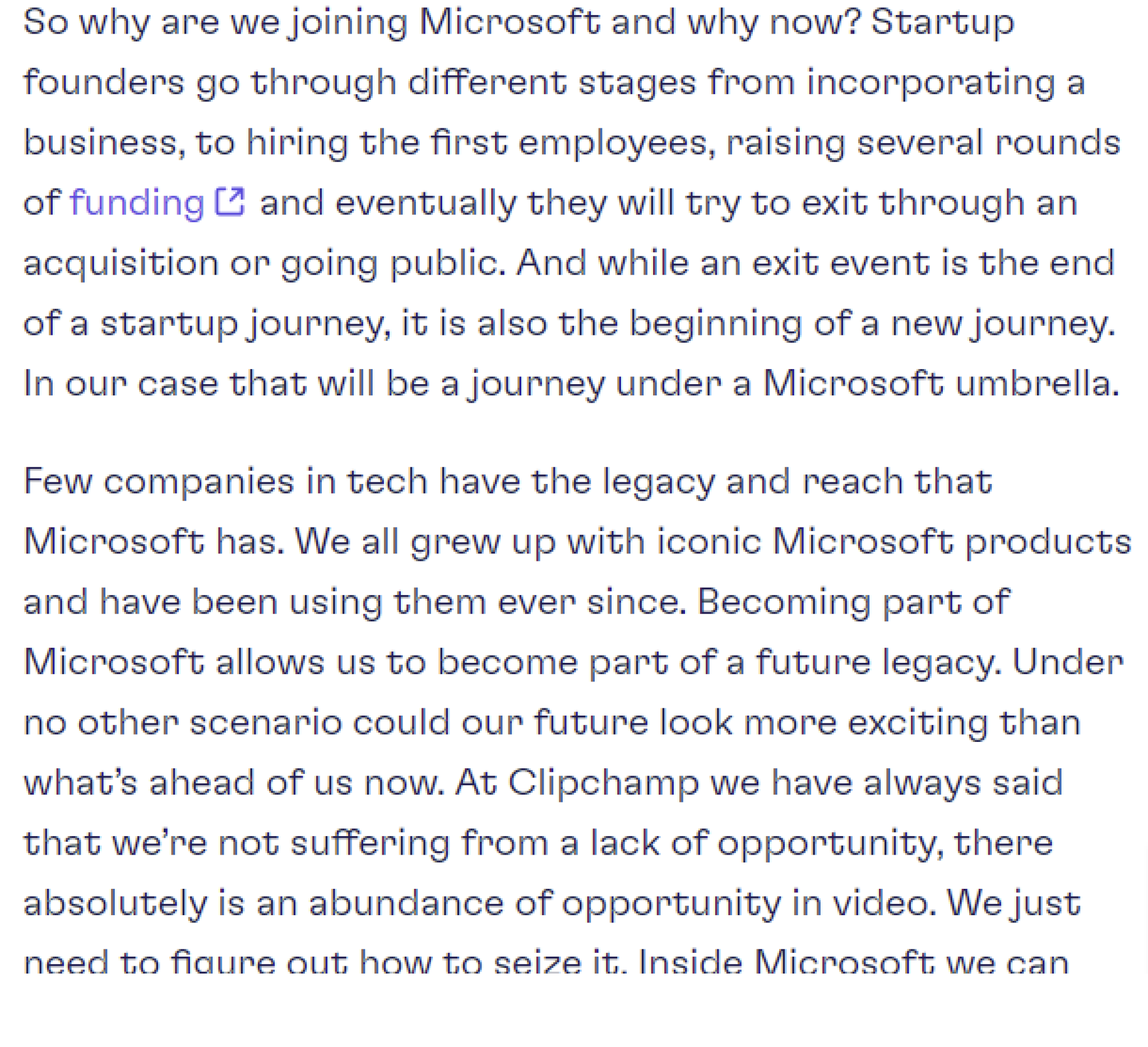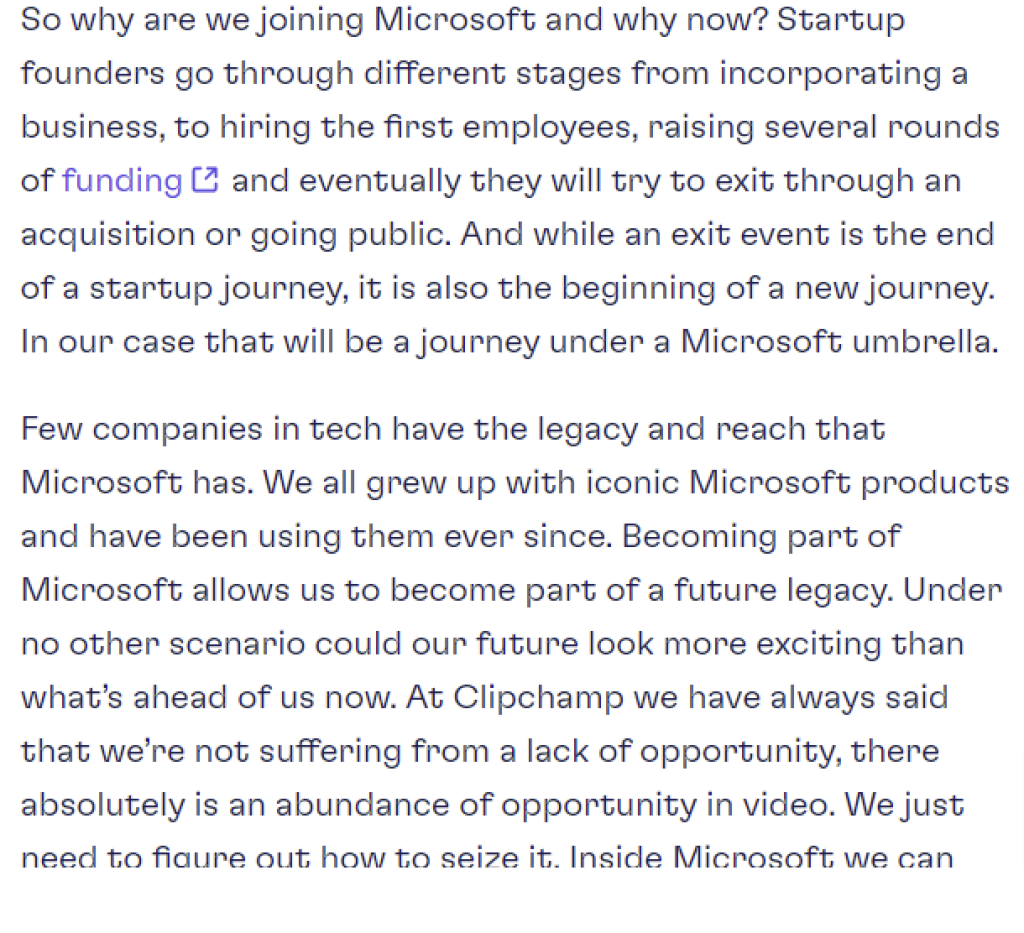 They Conclude with the statement, "We have been committed to empowering anyone to tell stories through video. We will continue to make video creation even easier, more accessible and fun. And we are incredibly excited to be doing this from within Microsoft. Stay tuned"!
Try Clipchamp's free video editor to create beautiful videos that'll wow your friends and family.