Grum was introduced in the recent years, Grum is a chameleon Instagram scheduling and analytics tool that helps you to automate posts for your Instagram account. It's an easy-to-use and sophisticated software which allows you to schedule multiple Instagram posts from any device including desktop, mobile phones or tablets.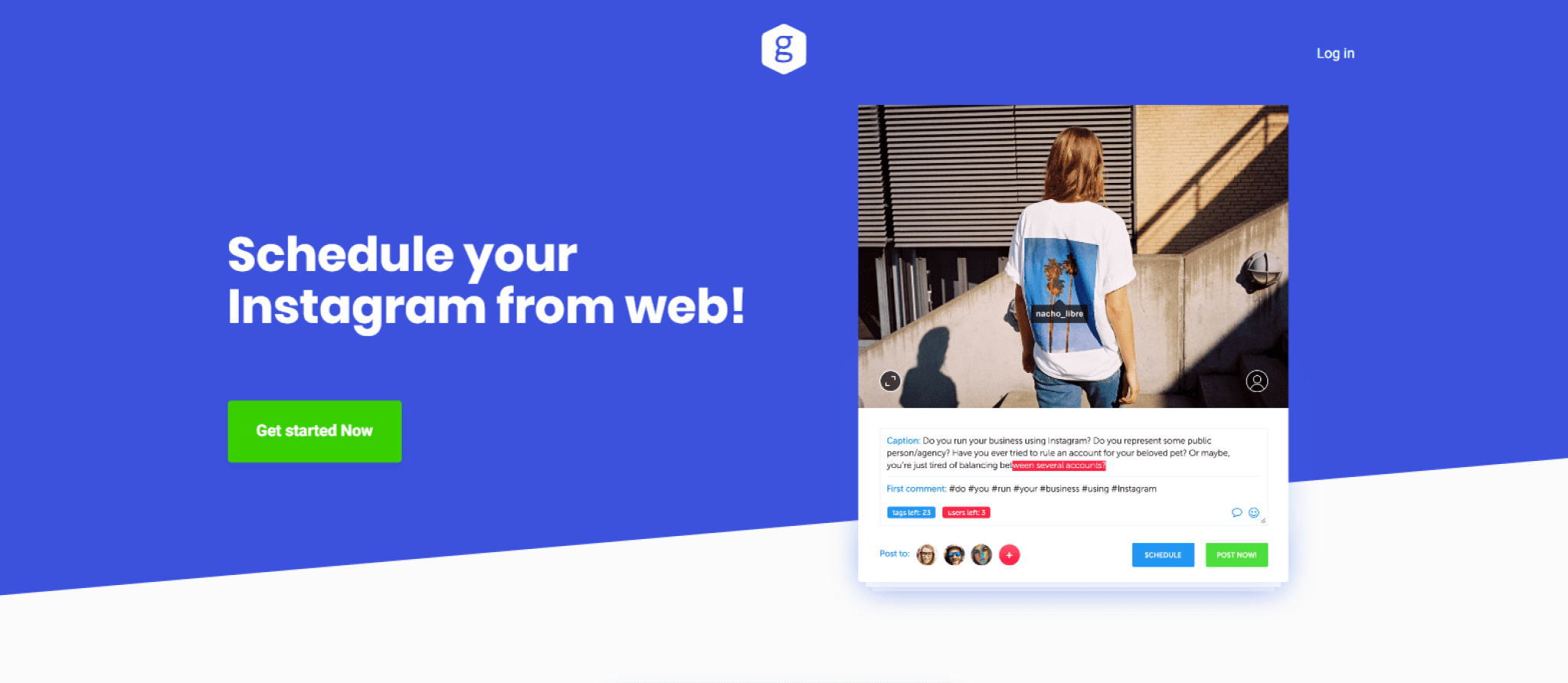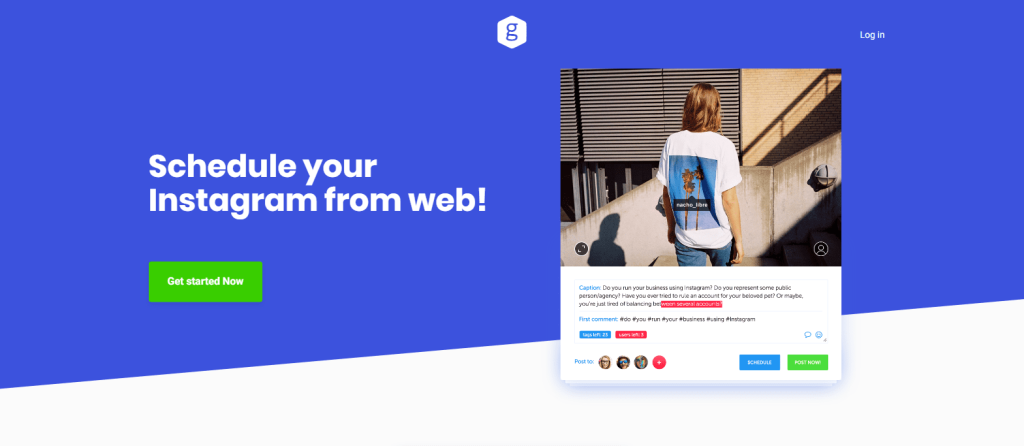 The Team Grum announced that it will be closed after two months and the payments are stopped from Aug 15 2022, with disclosed reason. They dragged the statement by telling that Grum has face alot of challenges along the way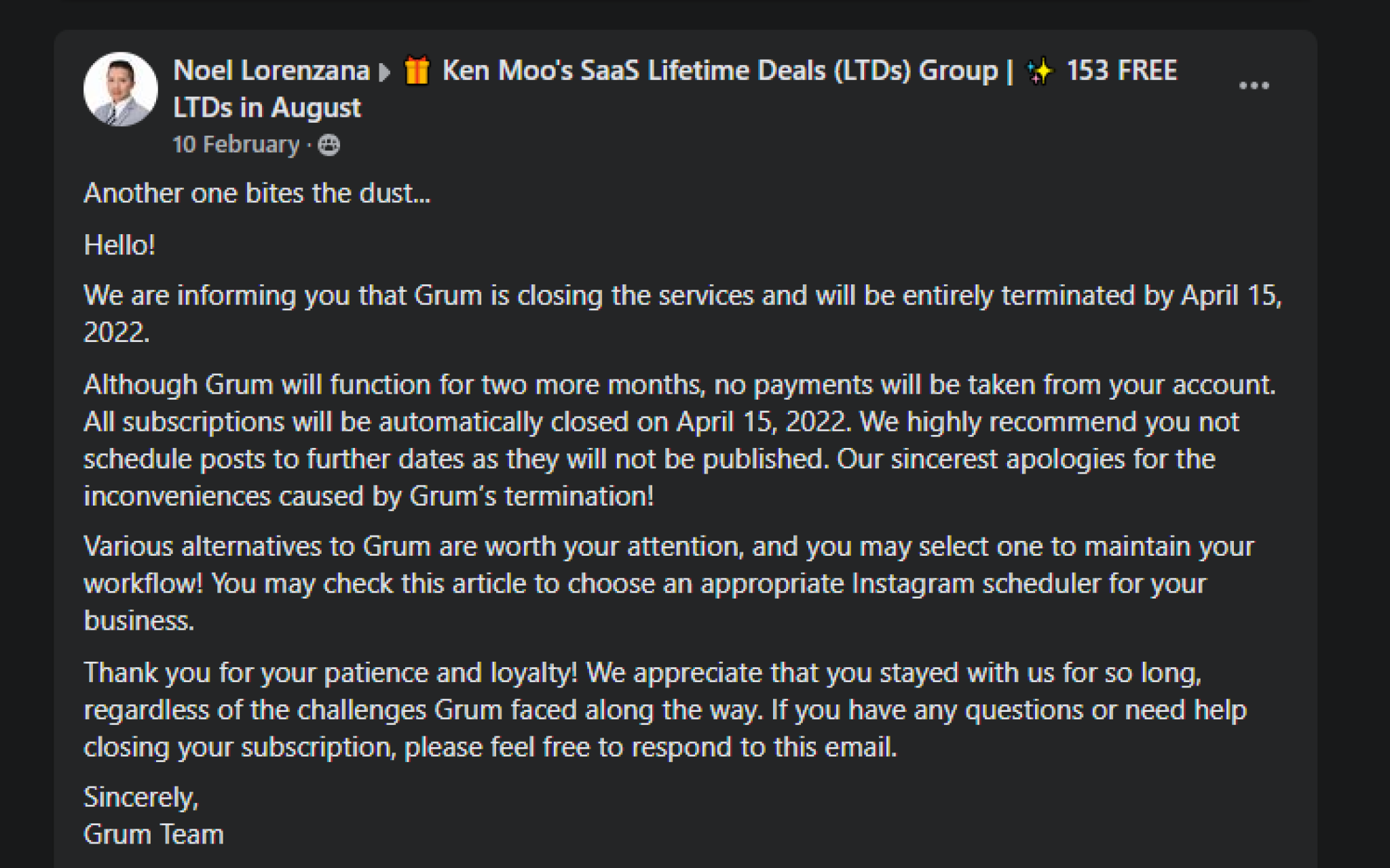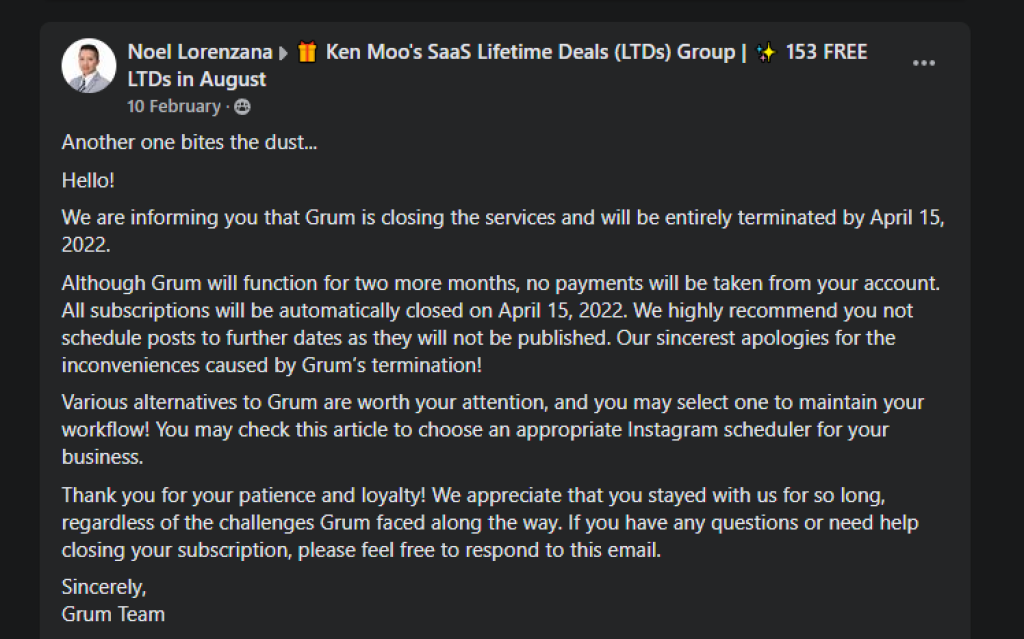 Suggestion for users, to avoid scheduling the posts for the further dates anyhow they will not be published. They are more alternatives to Grum in the market of software.