Happierleads was founded in 2019 by a team of marketing and sales professionals with the goal of making lead generation and outreach easier and more efficient. The company has since gained a strong following among marketers and salespeople looking for a reliable and affordable automation solution.
The company had offered a lifetime deal on AppSumo, which allowed users to access their software at a heavily discounted price.
However, a user on Facebook reported that when he tried to access his Happierleads account, they found that it was full of add-ons.
Another User added that the AppSumo deal page was no longer available. Also mentioned that the company did not mention anything about the add-ons on their deal page.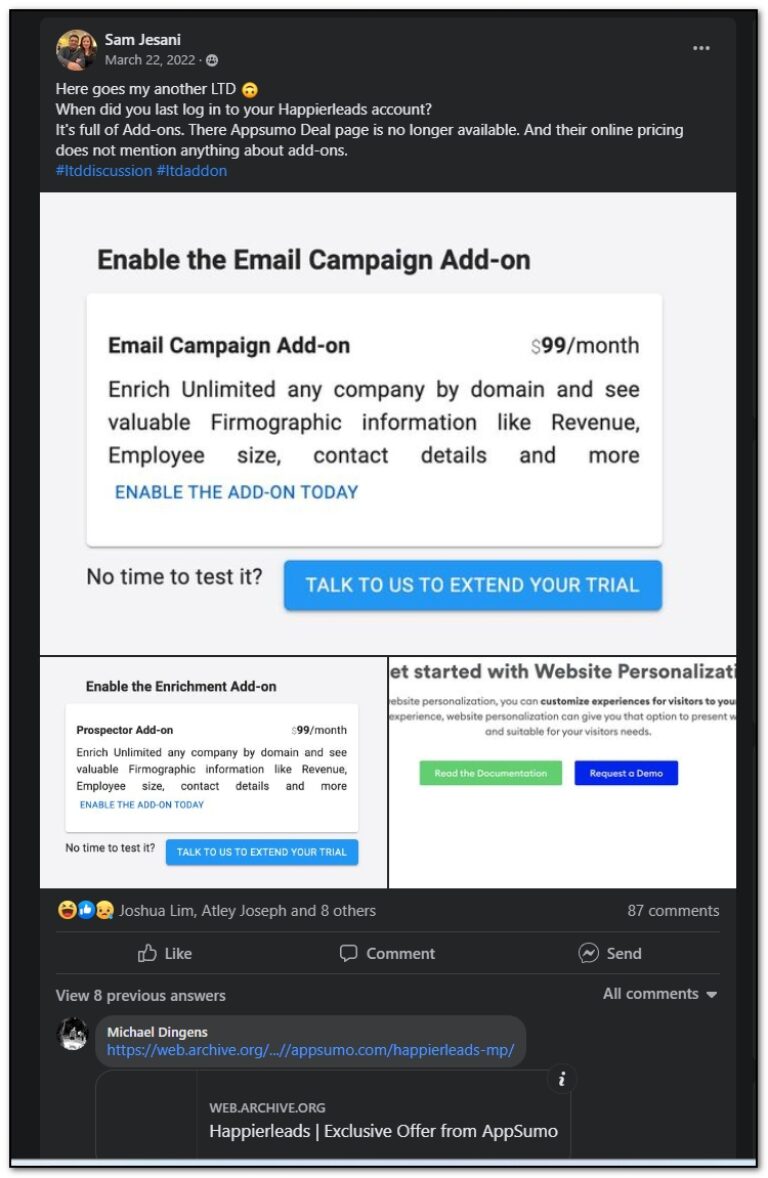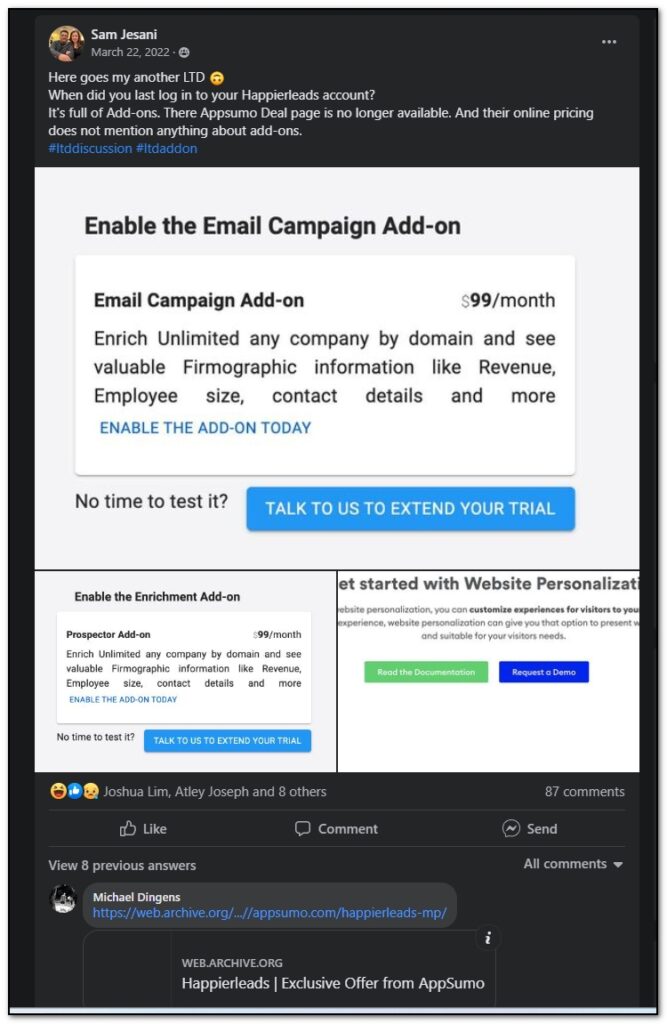 The removal of the deal page has left many users confused and frustrated, as they were not given any notice or explanation for the changes. Some users are also concerned that the removal of the deal page could mean that Happierleads is no longer supporting the lifetime deal.
It is also worth noting that Appsumo regularly removes deal pages once they become aware of any wrongdoing or changes in product terms.
However, it is important for companies to be transparent and communicate these changes to their users. In the case of Happierleads, it seems that the lack of communication about the add-ons and the removal of the deal page has caused frustration among some users.