If you are reading this, chances are that you want to write content for your blog or want to start blogging. You've come to the right place! In this blog, we'll tell you everything that goes into doing a good product review and how our team does it starting from testing and how we write blog posts on Software Product Reviews.
Content writing has changed drastically in the last few years. AI content is the new normal and there are different ways to approach content writing these days. However, one thing is for sure: content is king. And if you want to succeed in this competitive landscape, you need to focus on producing high-quality articles that will drive traffic and user engagement.
The Basics
What is a product review?
A product review is an evaluative piece of writing that evaluates a product for its readers. A reviewer conducts a comparative analysis of the features and functionality of multiple products to come up with a conclusion. This may include the opinions and views of the reviewer.
Product reviews help provide information about an offering or related product. They help potential customers decide whether to invest in or use a particular product.
A well-written, informative, and engaging product review can help boost conversions and increase the chances of landing relevant audiences.
Our Procedure
How we write a good product review
While writing product reviews, we like to evaluate the products based on their features or how well they meet the need of their audience, keeping the following in mind:
Honesty is essential as long as it is something that we genuinely recommend.
It's important to focus on both positives and negatives,
Importance to information and data rather than solely focusing on the commercial intent.
Our team begins by reading the product and thoroughly understanding it. We then consult with our technical experts to get an idea of how the product works, what its limitations might be, and how users could potentially use it.
Once we have a good understanding of the product, we start writing. Our goal is to provide as much information about the features as possible so that readers can decide for themselves if they want to invest in or use a particular offering.
We also pay close attention to grammar and effective communication while writing so that our reviews are easy-to-read without being condescending or boring.
Before we Start
How we Prepare for the Article
Before we write your blog post, it's important to understand what people are looking for on the internet te sure we have a good understanding of what your potential audience is looking for before beginning your post.
Also, we have established a consistent publishing schedule and use an editorial calendar to stay organized. This will help you avoid gaps in your blog post and ensure that you publish content on a regular basis.
How We Choose a Product
When it comes to selecting the right product for an article, it's essential to choose one that is interesting and relevant to the audience. We also want to make sure that the product is something that will be of value to our readers.
After we have decided on a product, our team thoroughly reads and understands it before consulting with our technical experts. We use Stackby to collect and Track the progress,
Stackerby is the easiest way to build powerful spreadsheets that adapt to your workflow and business needs.
Lifetime Deal
We do our research on the product, looking for any useful information about it. Then we choose a headline that will catch the readers' attention.
Research and Collecting Information
To prepare for an article, it is important to collect information about the topic. This mainly includes researching online about the product. Once we have collected all the necessary information, our team puts it in a document, which includes:
Product Summary
Company Information
Features
Pros and Cons
Support Details
Outline for the Article
Keywords
How we Rate
Testing & Rating the Software
Testing and rating software is a process that can be quite complicated. There are different things to consider, from the technical aspects of the software to how it works in practice.
To make sure that our review is as objective and impartial as possible, we go through the process of testing and rating the software using a variety of techniques. This may include includes Hands-on Testing and User Feedback
User Feedback User feedback plays a major role in our reviews. We take into account what our readers have to say about the product. This includes collecting feedback during development and after using the product for some time. Once we have collected all user feedback, it is carefully analyzed so that we can make sure that our review is as objective and impartial as possible.
Our Rating Parameters
Our Rating process is fully transparent and we have 20+ parameters that we take into consideration to rate software. We are continuously updating and improving this, so that, the rating is most relevant and meets the quality & Usability of the product. You can see this image below, which has the weightage of all our parameters.
| | | | | |
| --- | --- | --- | --- | --- |
| Business / Company Age | 1 (Less than 1 yr) | 2 (1+ Year) | | |
| Domain Age | 1 (Less than 1 yr) | 2 (1+ Year) | | |
| Privacy Policy / T&C Exists | 0 (No) | 1 (Yes) | | |
| Registered Company | 0 (No) | 1 (Yes) | | |
| Founder Details | 0 (No) | 1 (Yes) | | |
| Support System | 0 (No Support) | 1 (Email / Ticketing) | 2 (Livechat / Chatbot) | 3 (Phone Call) |
| Support Response Time | 0 (No Reponse) | 1 (Within 3 Days) | 2 (Within 24 hrs) | 3 (Within few hours) |
| Company Details | 0 (No) | 1 (Basic Info) | 2 (Detailed Info) | |
| Team Size | 1 (1 employee) | 2 (2-5 employees) | 3 (10+ employees) | |
| GDPR Complaint | 0 (No) | 1 (Yes) | | |
| Funding Status | 1 (No Funding) | 2 (VC Funded) | | |
| MRR | 0 (No) | 1 (Yes) | | |
| Geography | 1 (All Other) | 2 (America, Europe) | | |
| Past LTD Offered | 0 (Offered) | 1 (No LTD Ever) | | |
| App Update Frequency | 0 (No Updates) | 1 (Infrequent/ Rare) | 2 (Quarterly) | 3 (Monthly or N/a) |
| Social Media / Community Presence | 0 (Not Present) | 1 (Public Forum) | 2 (Social Media Group eg: FB) | 3 (All Platforms or N/a) |
| Roadmap + Changelog | 0 (No Visibility) | 1 (Private) | 2 (Public or N/a) | |
| API's, Webhook | 0 (Not Present) | 1 (Webhook) | 2 (API or N/a) | |
| Average Online Rating | 1 (2 star) | 2 (3 star) | 3 (4 – 4.5 star) | 4 (4.6 – 5 star) |
| Documentation | 0 (No to Basic) | 1 (Nesessary) | 2 (Excellent) | |
| Refund Policy | 0 (No) | 1 (Upto 14) | 2 (14 + Days) | |
| Free Tier | 0 (No) | 1 (Yes) | | |
Keyword Research
How we do Keyword Research
Keyword research is one of the most critical aspects of any successful online marketing campaign. Without a proper understanding of the keywords your target audience is using, you may be missing out on valuable traffic and potential customers.
Thankfully, there are many tools available to help with keyword research, and Ubersuggest is one of the most popular.
Ubersuggest is an SEO tool that helps you research keywords, analyze competitors, get content ideas, and more.
Step-by-step procedure: How We do keyword research using Ubersuggest.
The next step is to enter the keyword you want to research. You can enter a single keyword or a group of related keywords. Ubersuggest will then generate a list of related keywords and their search volume.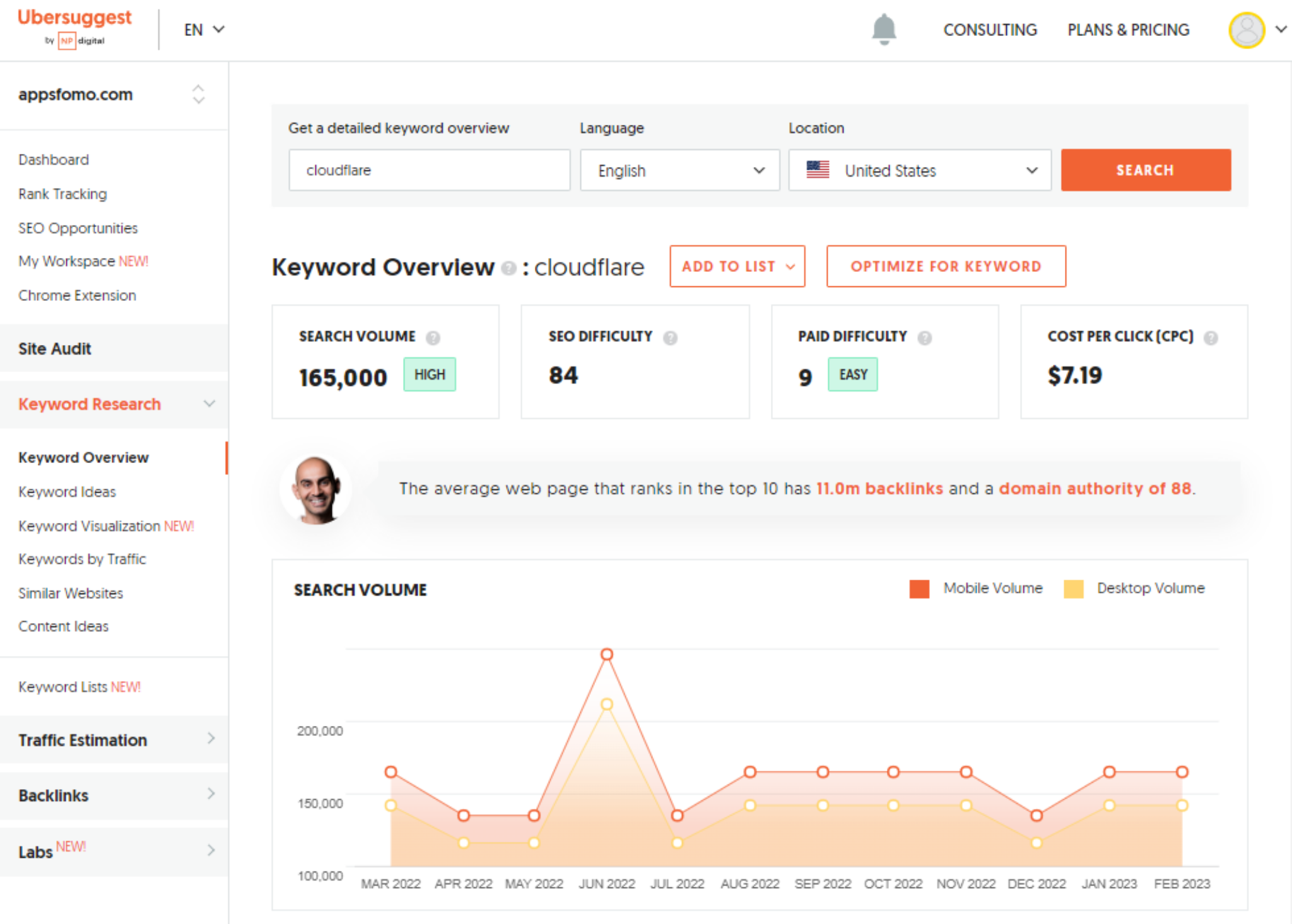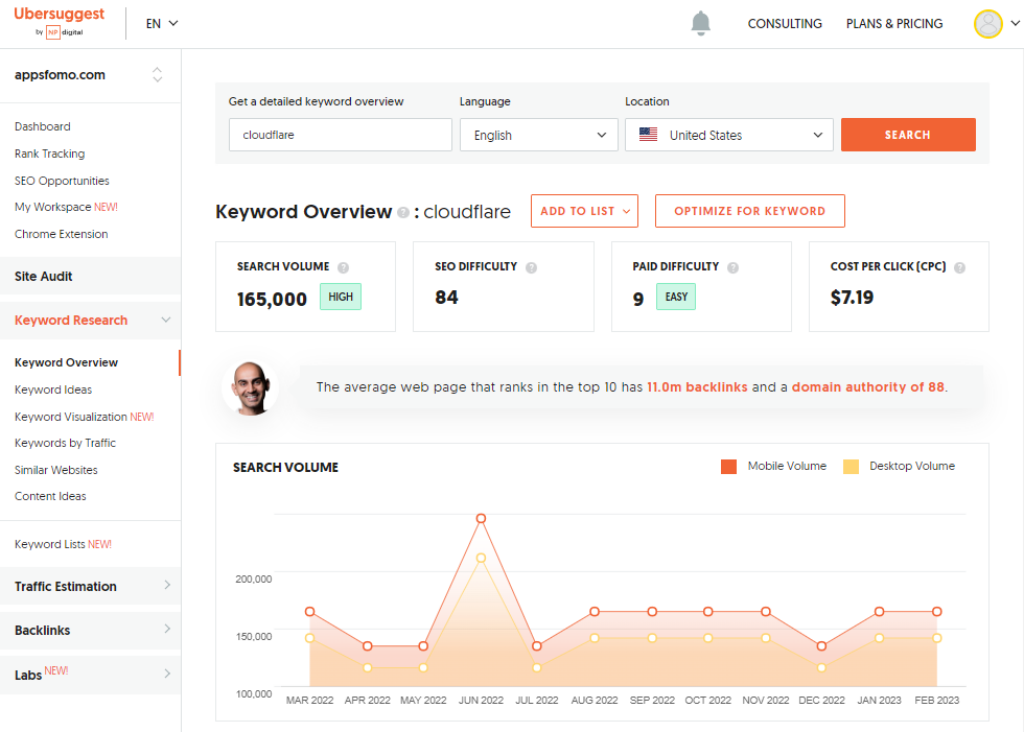 Once Ubersuggest has generated a list of related keywords, you can analyze the keyword ideas to determine which ones are the most relevant to your business.
You can filter the results by search volume, CPC, competition, and other factors to identify the most valuable keywords for your campaign.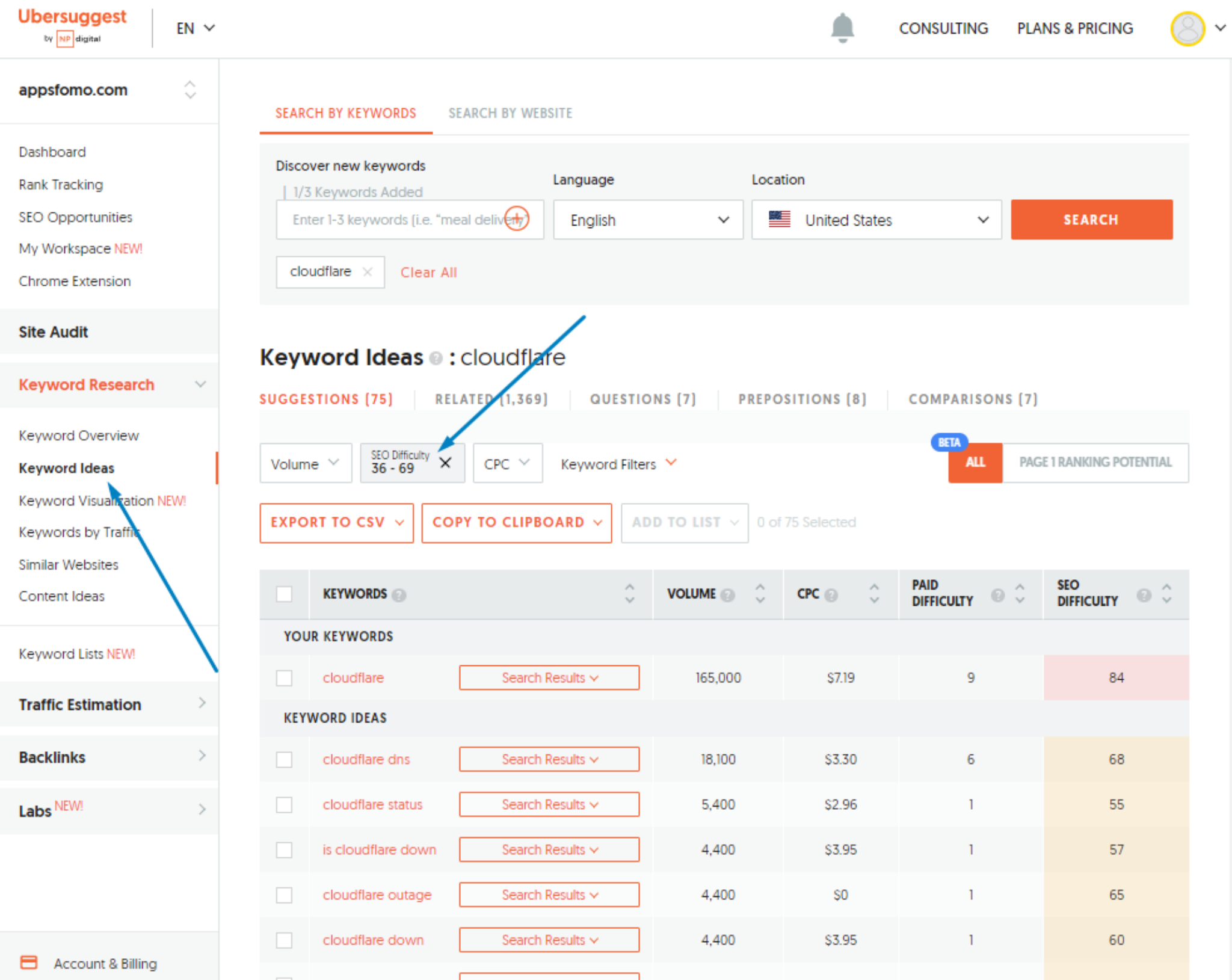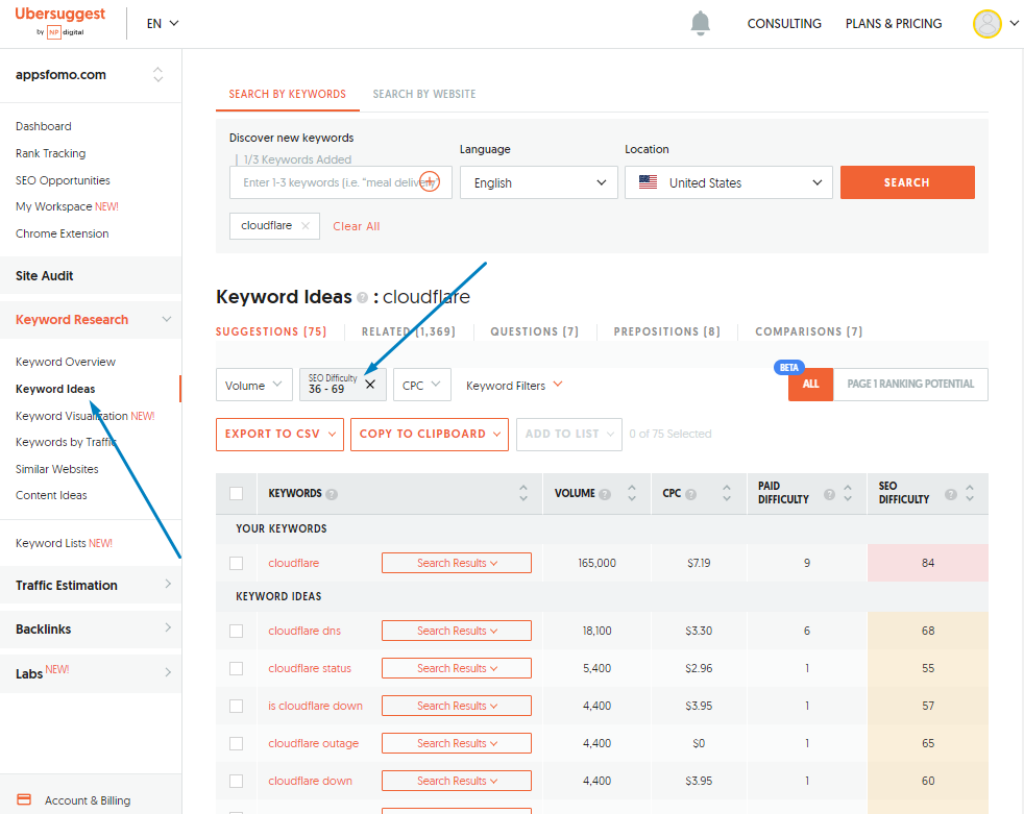 After identifying the most relevant keywords, you'll need to analyze search intent to ensure that the content you create will meet the needs of your target audience. Ubersuggest provides information on search intent, allowing you to determine whether the search results are informational, commercial, or transactional.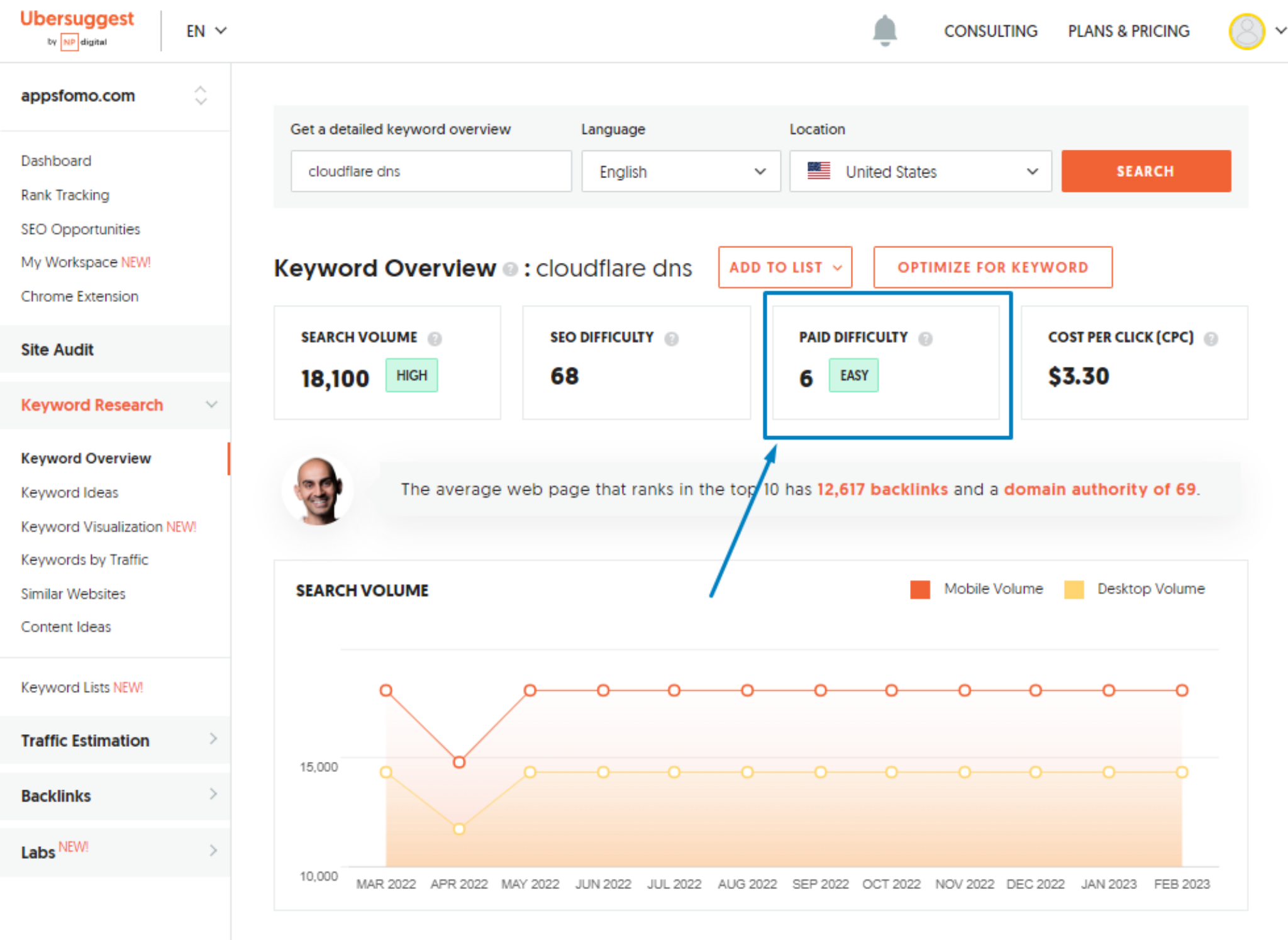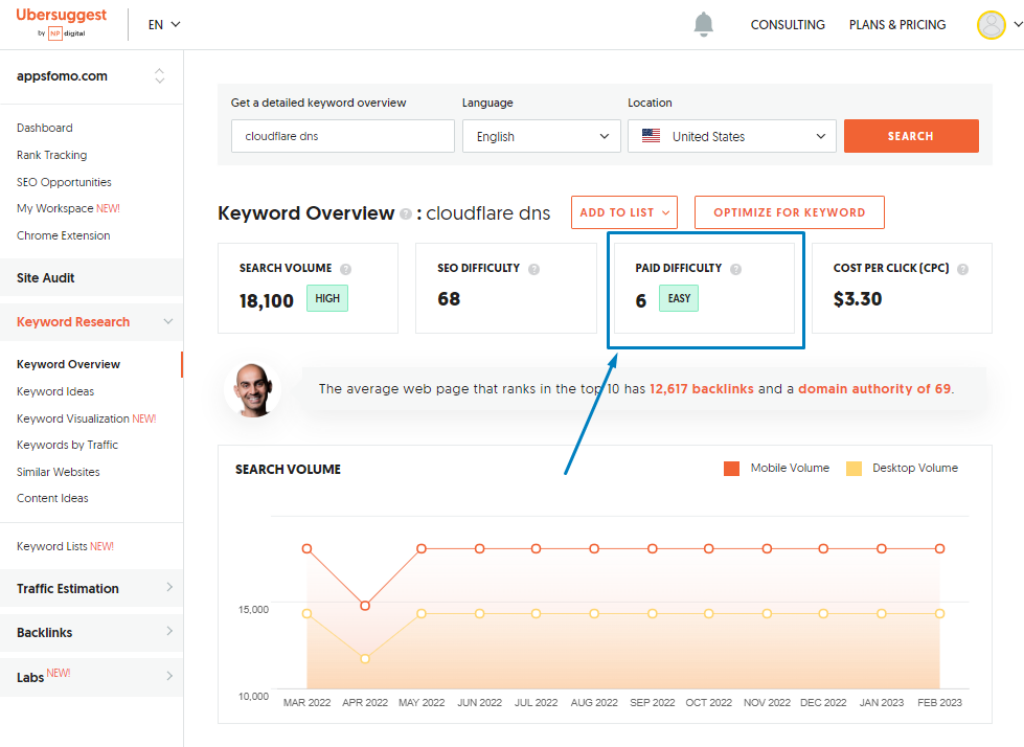 Finally, we analyze the competition to determine how difficult it will be to rank for the selected keywords. Ubersuggest provides information on domain score, backlinks, and organic traffic to help you evaluate the competition.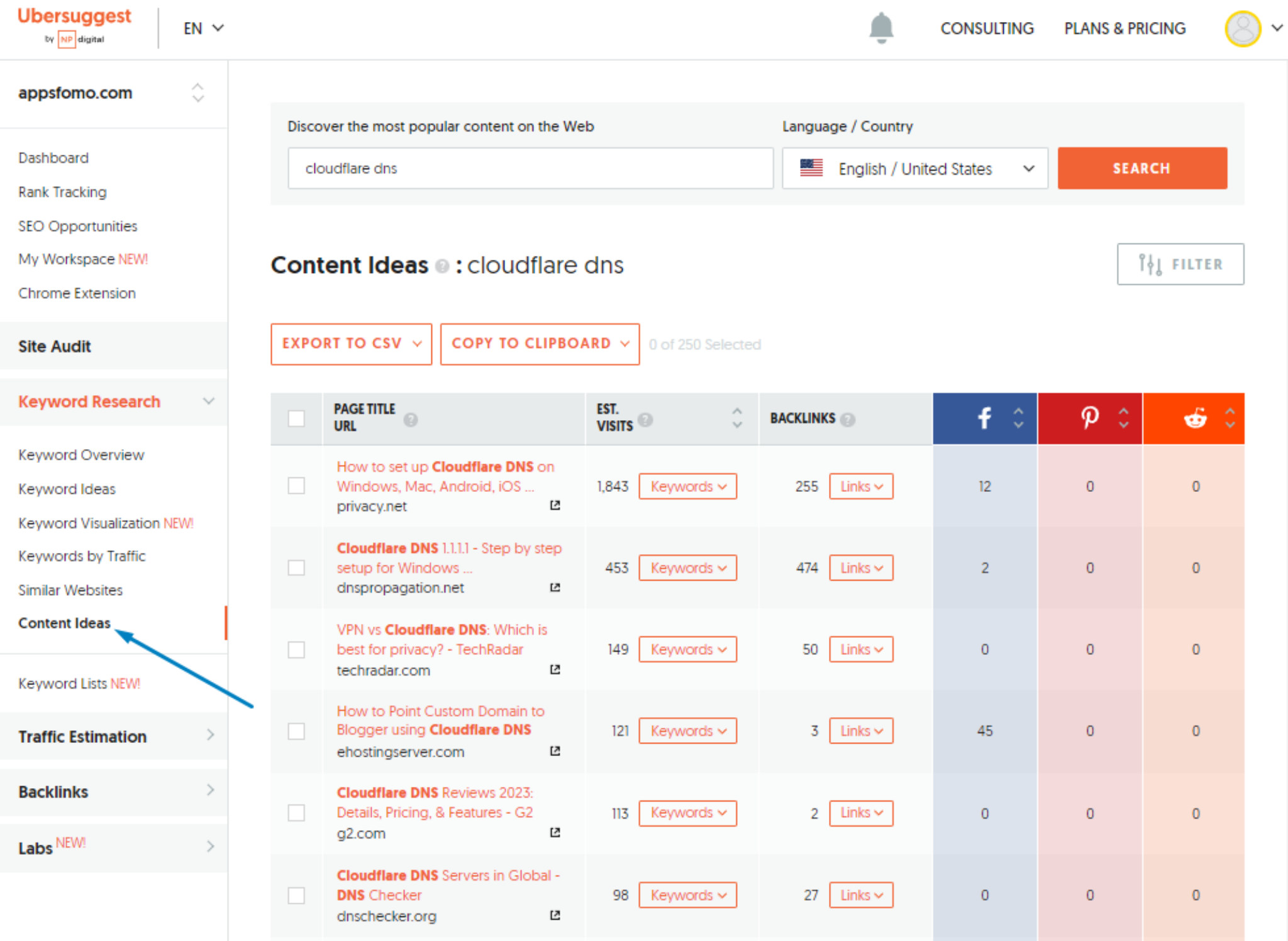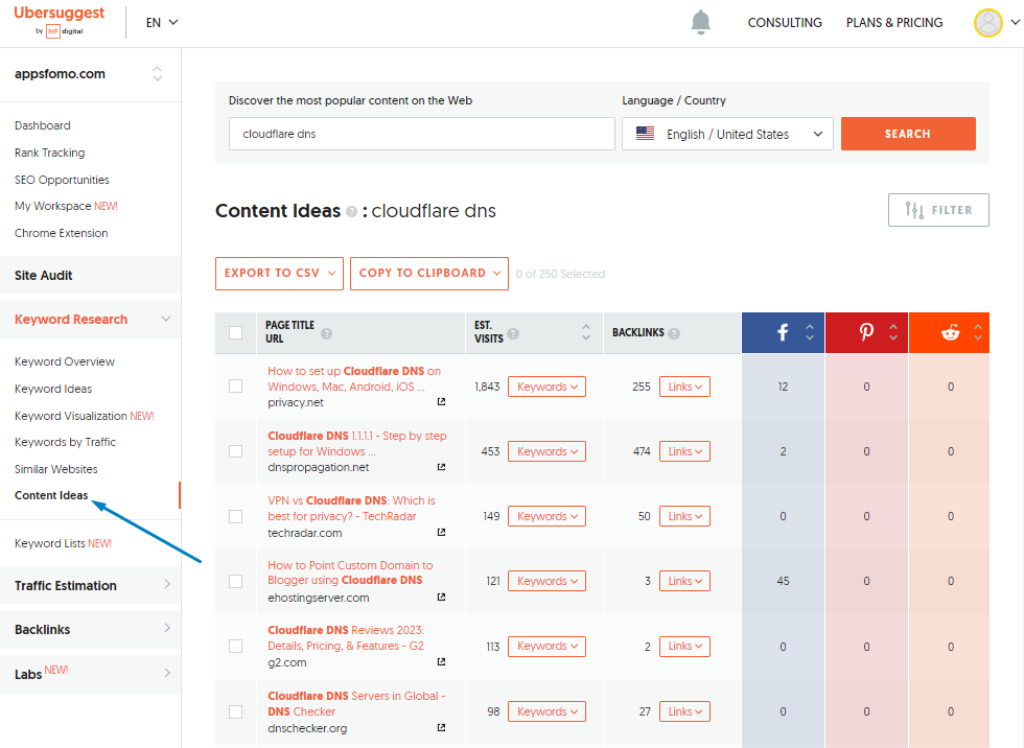 Keyword Tips
When writing an article, it's essential to include the primary keyword in the title, URL, and headers. It's important to consider the search intent of the reader when crafting the introduction of the article. We incorporate these keywords in a natural way within our text.
Although it is vital for writing an article, we are careful that we do not stuff or overuse them keeping it relevant and interesting to readers without being overburdened.
Writing Body Content
How we Write the Article
Writing high-quality articles can be a time-consuming and challenging task. Fortunately, advances in artificial intelligence (AI) have made it possible to automate many aspects of the content creation process. Below is how to use Scalenut's Cruise Mode to write articles with AI.
Scalenut is a new AI-driven content creation platform. It helps you create engaging, persuasive and scalable content …
Getting Started with Scalenut
Using the document of the collected information about the product, we start by entering a keyword or phrase in ScaleNut so that it will generate a list of article ideas based on that topic.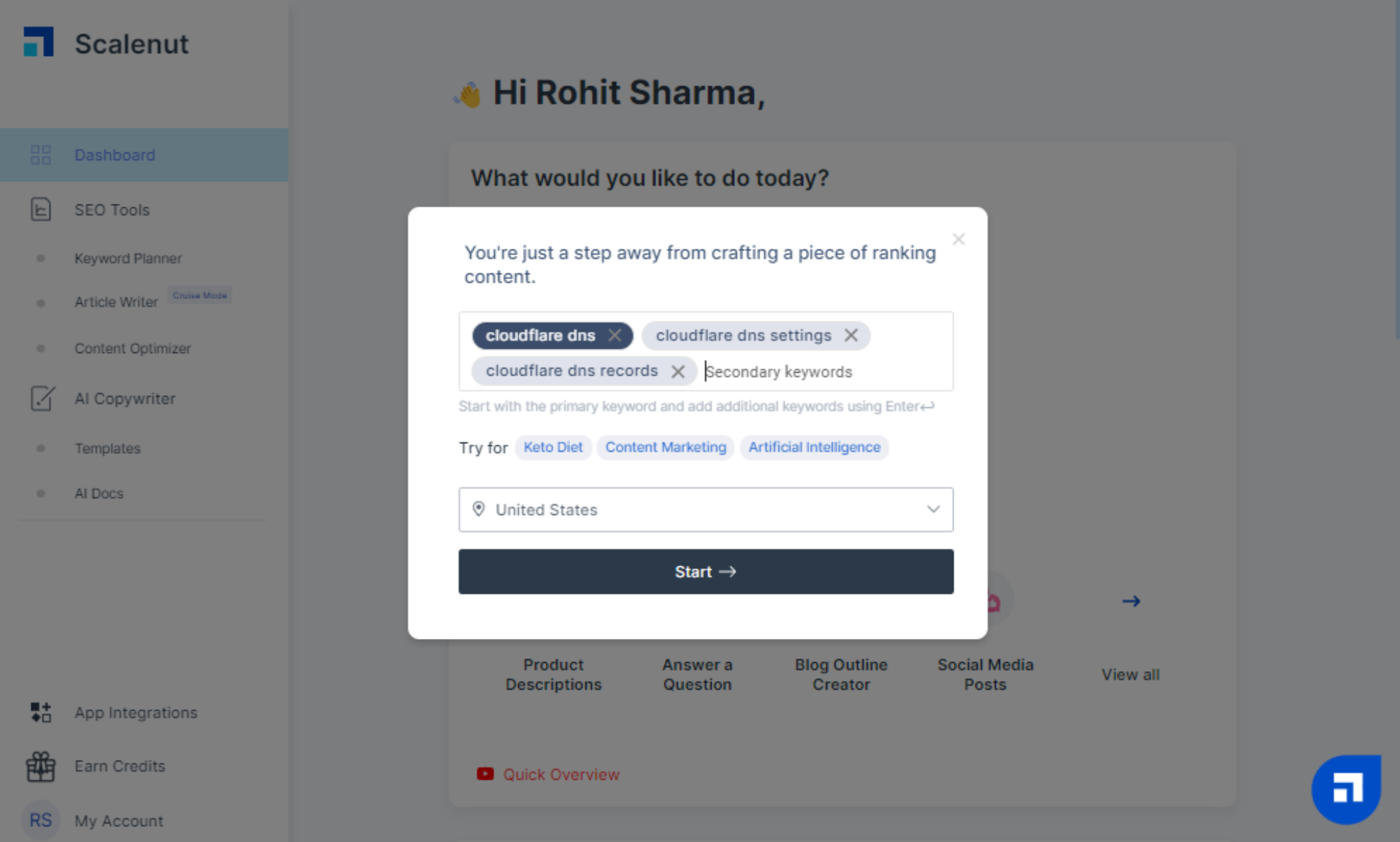 Start with providing context
By providing a brief summary of what we want AI to produce, we give context to the AI writer. The more details and precision we give the input, the more improved the output will be.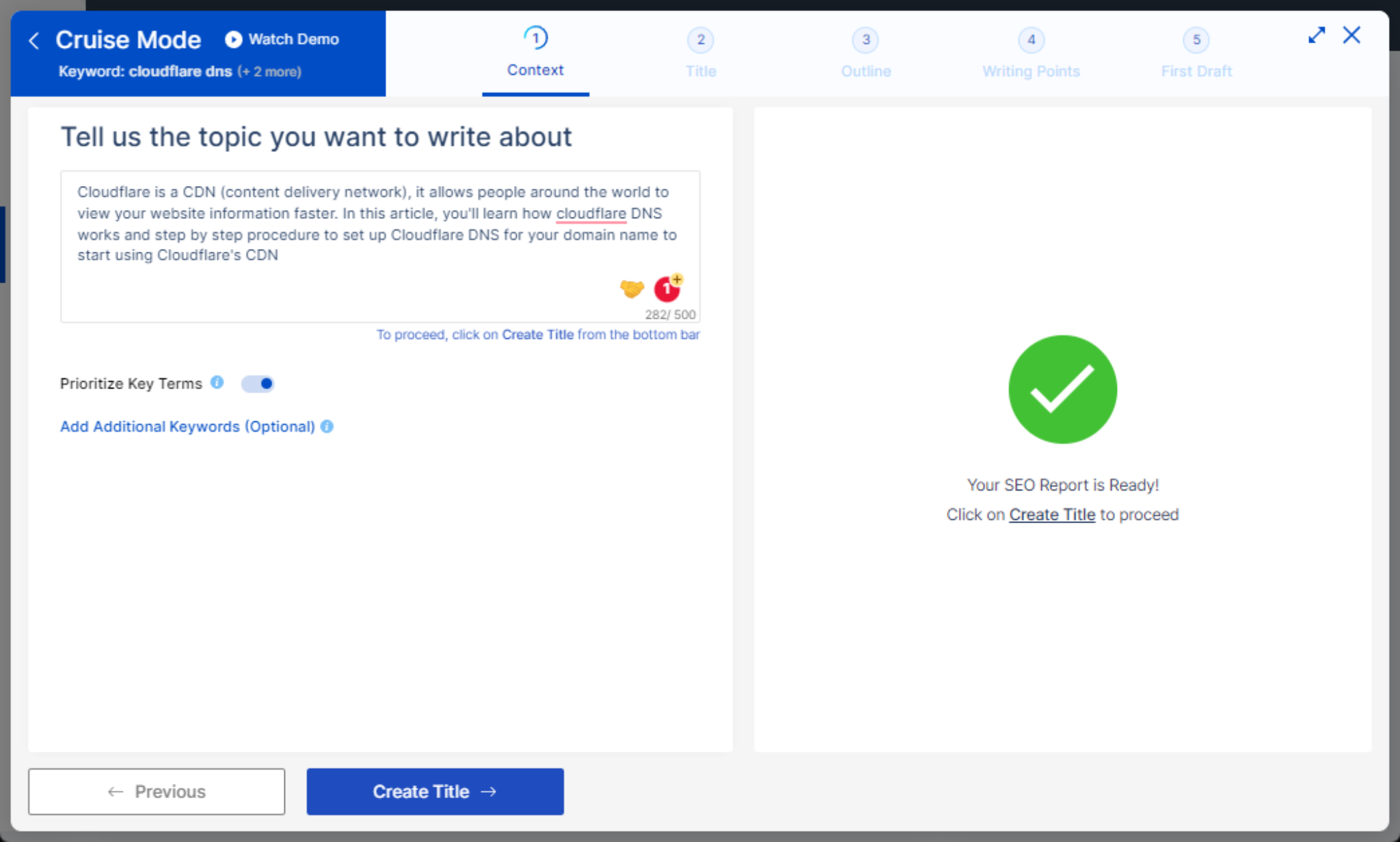 We write title on our own, but there is a option to choose from AI generated Titles as well.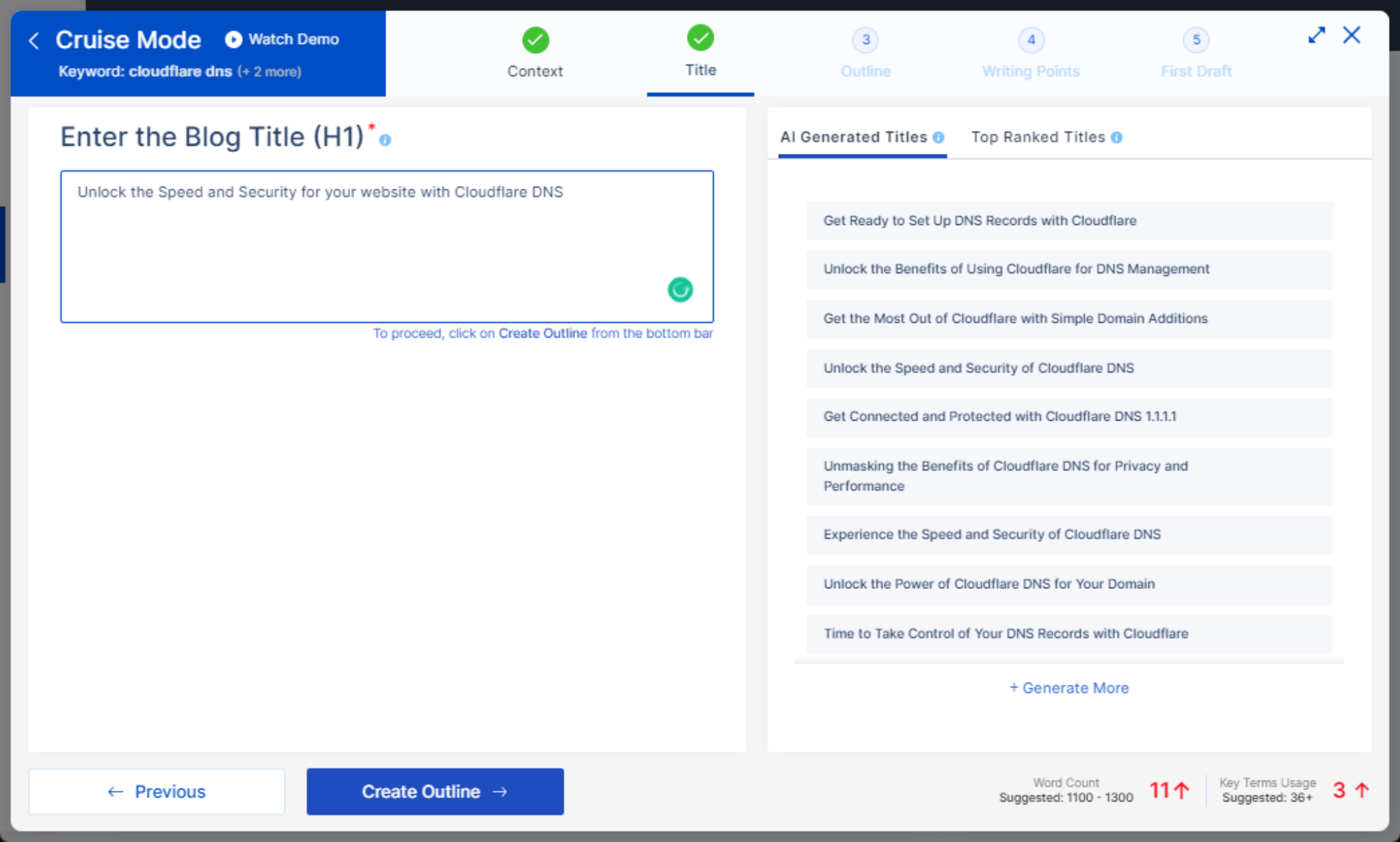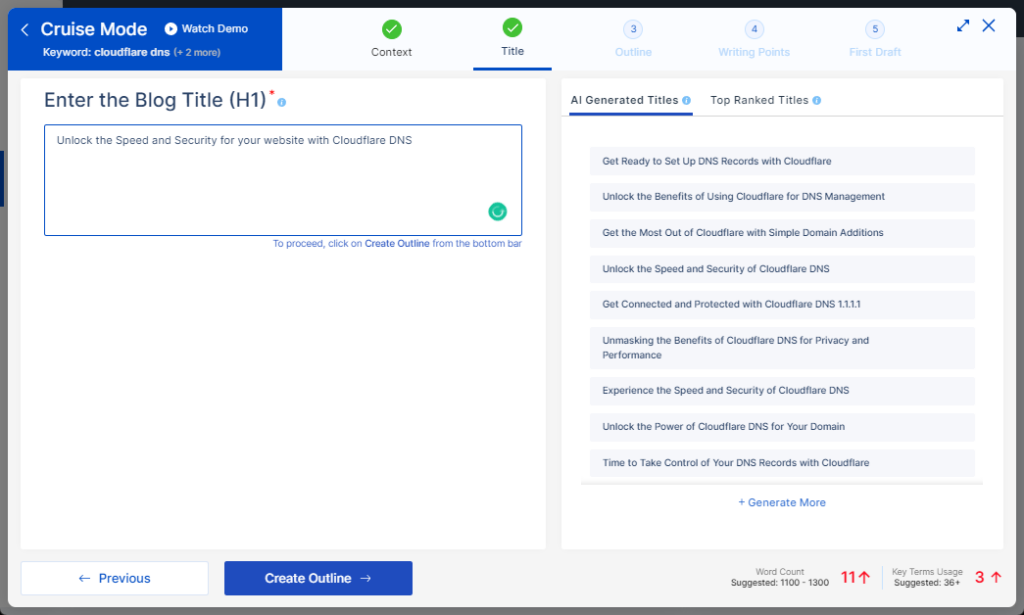 Getting Started with Scalenut
Outlining before writing a blog post is essential to ensure the post has a clear flow of ideas and helps AI to better understand the context.
Outline headings and subheadings for the section of the post must be as detailed as possible, so that AI understands it better. This can be later changed in the Editor, to your linking once content is generated.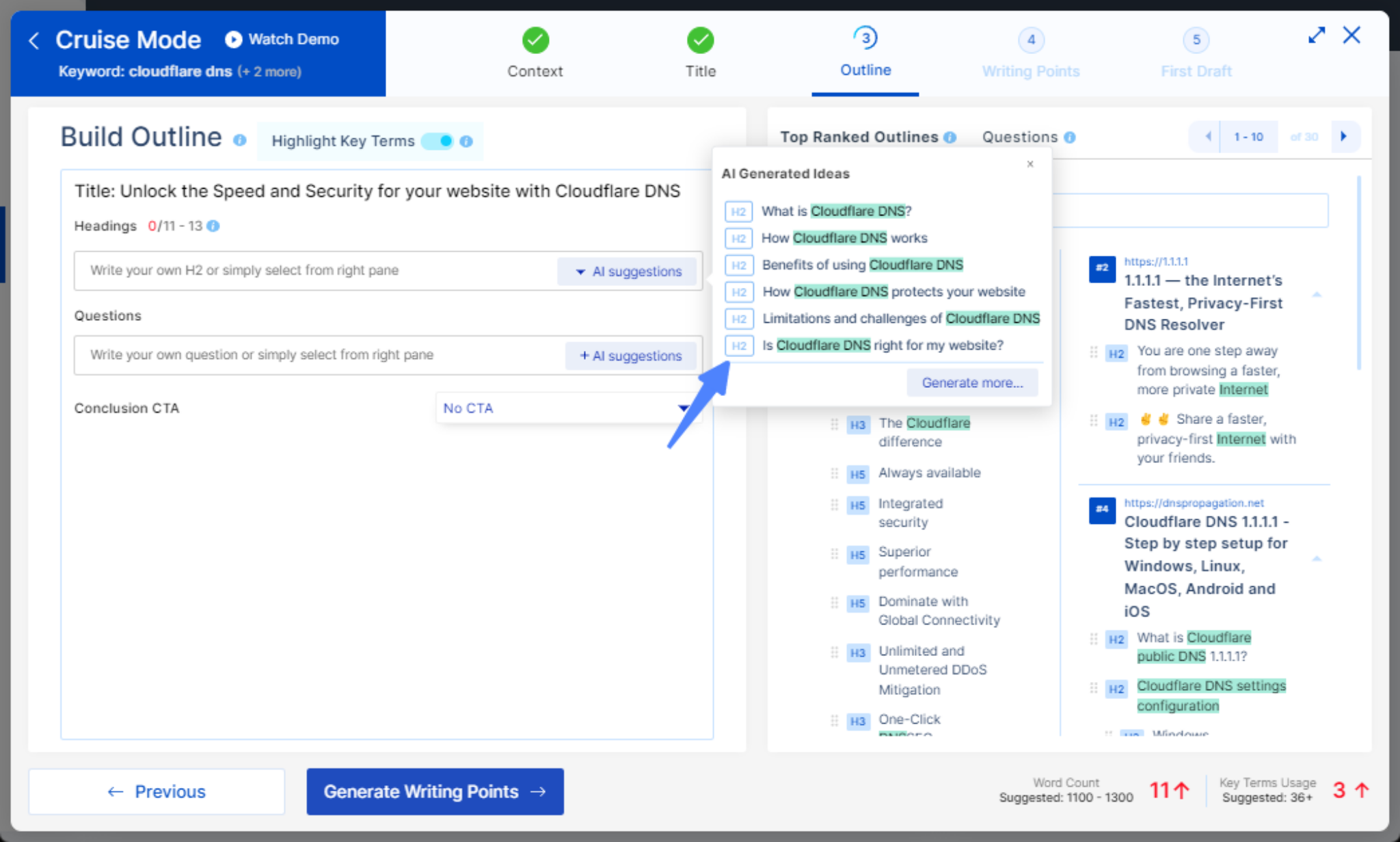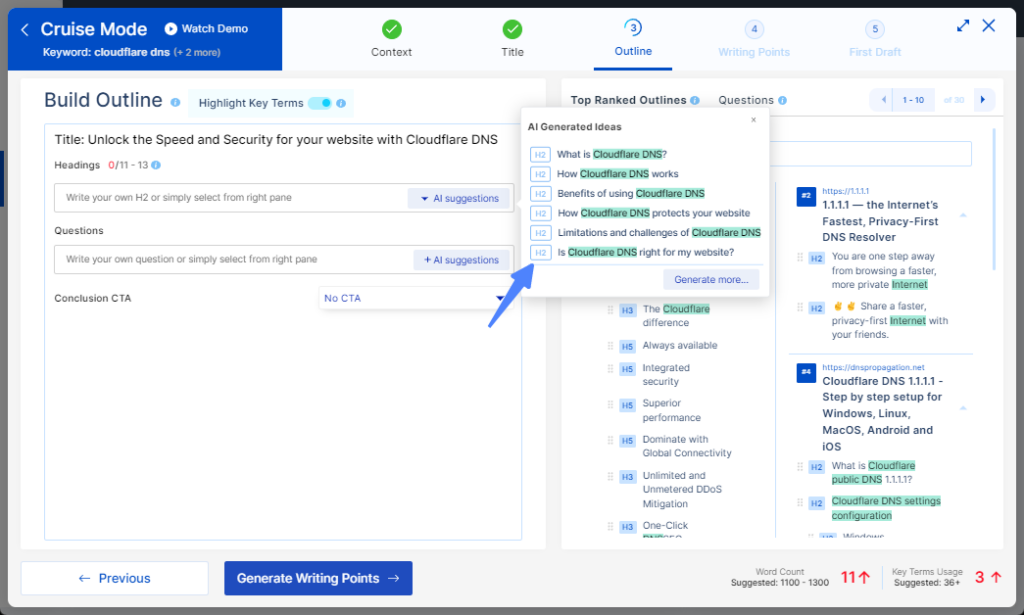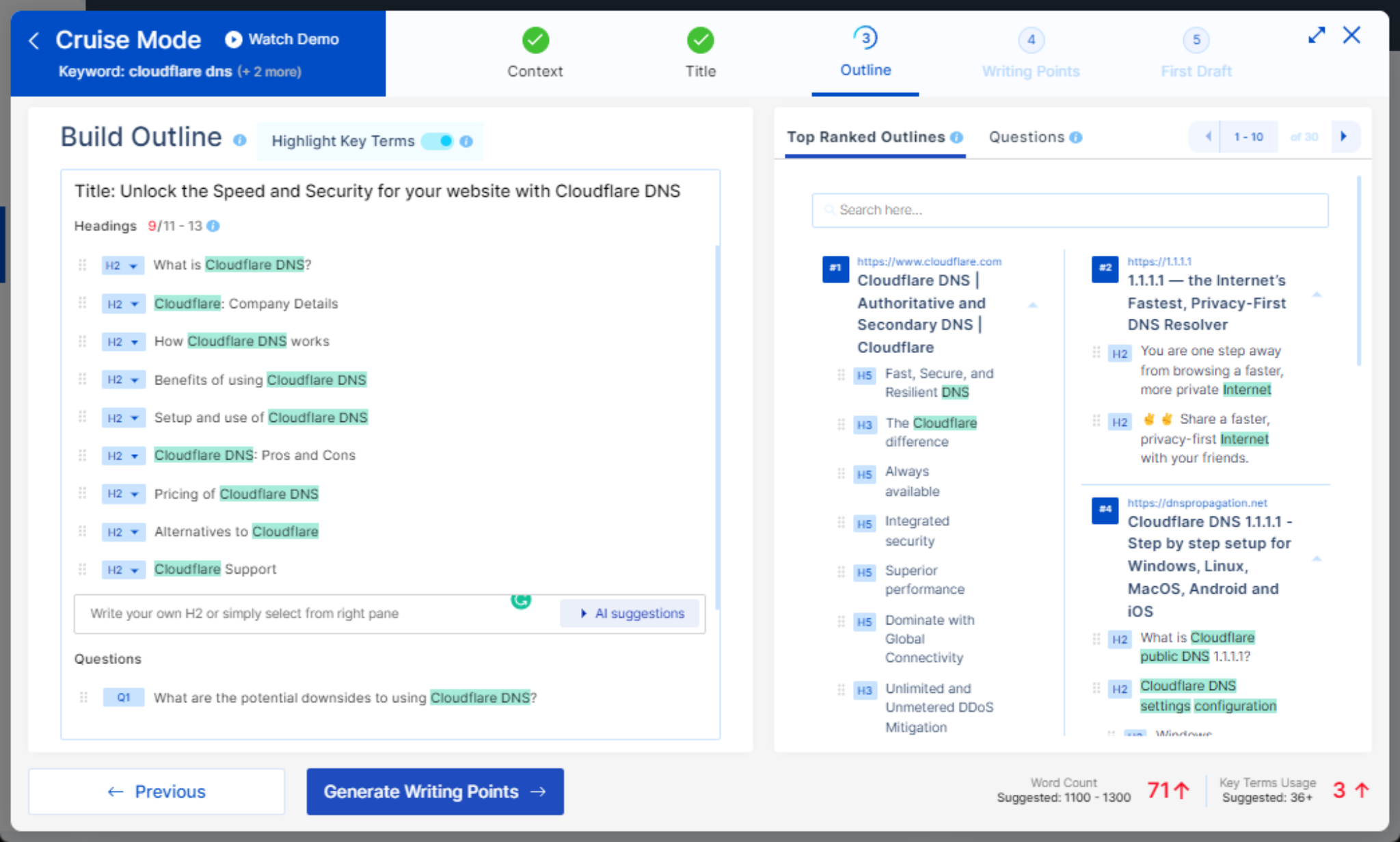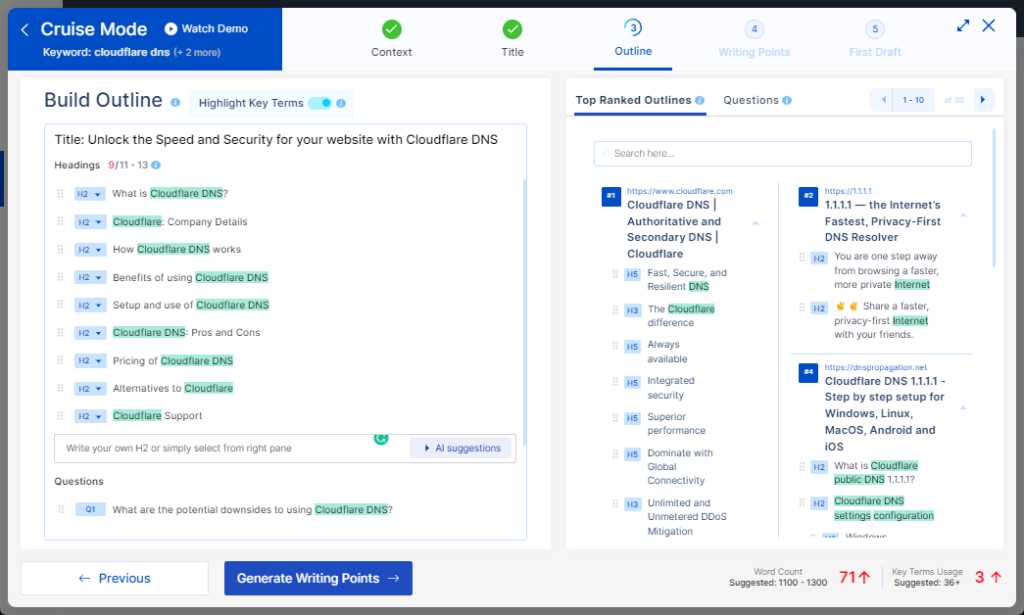 Reviewing the Writing Points
From the previous steps, we get a complete list of headings and topics. For each of the headings, we choose the writing points. To add more value, put relevant and trustworthy statistics than can engage the audience.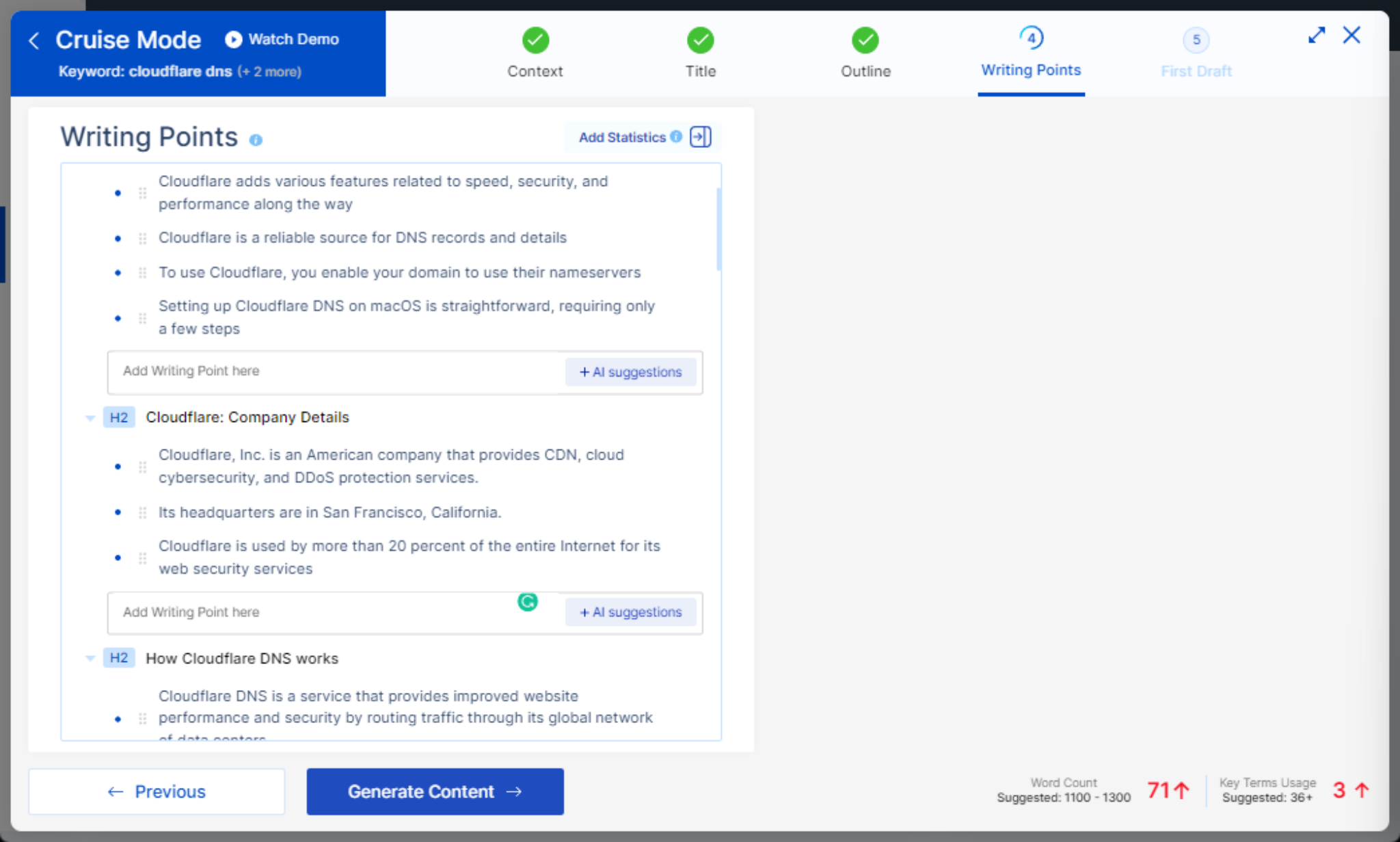 Writing Body Content for the article
After the above steps are completed, we get an initial draft. Quickly review it and export it to our text editor for editing. Then, we revise the content based on our desired audience, writing style, and tone.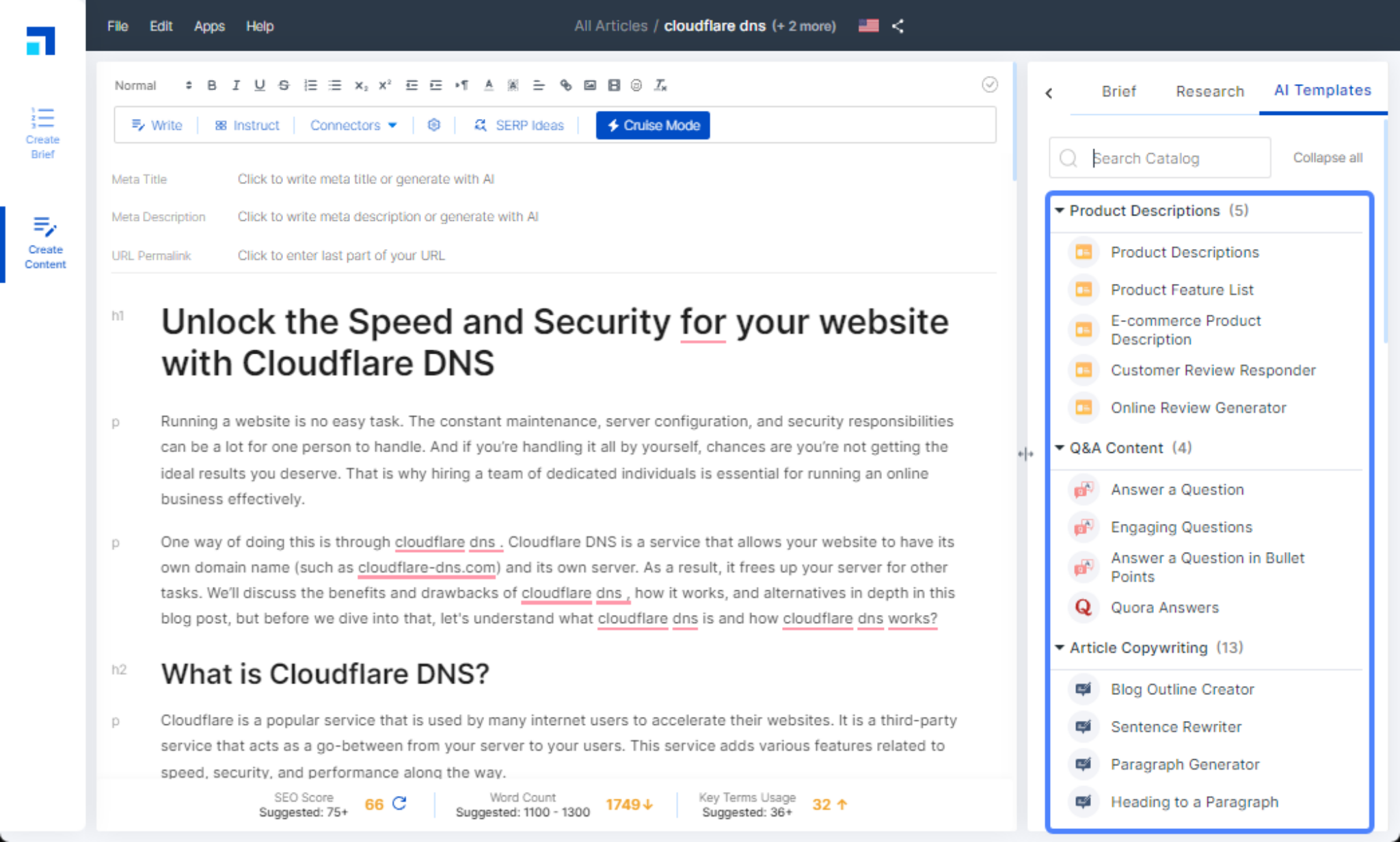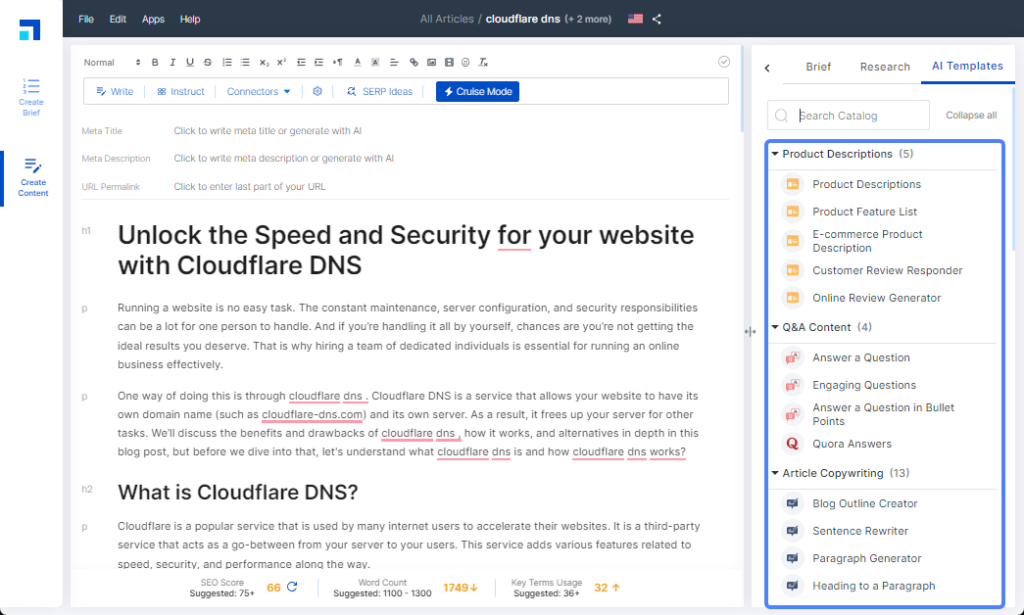 We Add Images & Screenshots of the Software
Images and screenshots of software can help increase the appeal of a blog post. They help demonstrate the benefits of the software and show how it can be used. An infographic or video can also capture attention.
To create visuals, we use VistaCreate. We have created templates for each type of products which we reuse and customize, to maintain consistency overall
Vistacreate is perfect for marketers, bloggers, and small business owners who need to create graphic content regularly …
Sometimes we also use stock photos from sites like Pexels or Freepik.
Finally, we Optimize for SEO
When writing a blog post, it is important to optimize it for SEO to ensure your content is easily found by search engines. To do this, include the topic in the title of the post and write a compelling meta description.
Long-form content is best for getting high search rankings. To improve ranking, focus on solving a pressing problem for your readers. This will help improve your blog's search results.
Final Steps
Proofreading and Publishing
Once we have the final draft, we do a quick proofreading to make sure everything is correct. Then, we publish it to our blog and share it with our readers.
Publishing in WordPress
We use WordPress for publishing content since it is easy to use. We also use a few additional block-based plugins from Rehub Theme to make our blog post layouts.
REHub is a powerful WordPress template designed specifically for affiliate marketing sites. It's packed with features …
RankMath for Onpage SEO
For onpage SEO, we use Rankmath plugin. It's a great tool that helps us with our on-page SEO, as it provides us with accurate data relating to how well our content is performing. This information is invaluable when planning future blog post drafts, as we can use it to ensure that each article is optimized for Google and other search engines.
Do you want to improve your WordPress website's ranking? Then you'll want to check out RankMath, an SEO plugin that …
Analytics
Apart from onpage optimization, We also make use of Google Analytics to track pageviews so that we can understand how people are interacting with our blog posts and improve upon them as needed.
Newsletters
We send out relevant email newsletters using Mailpoet when there are important news or update notifications about special offers, coupons, etc.; even informing them about being featured in newsletters for example.
Mailpoet is a powerful tool designed specifically for automating your email campaigns. It allows you to create …
Final Verdict
Conclusion
Writing a product review is not an easy task. It requires thorough research, gathering information about the product, and writing an accurate and structured review that provides enough detail for the user to understand the merits of the product and makes a buying decision.
A well-written product review helps in establishing credibility as an expert in your niche, which translates into more trust from customers. Besides, it helps you attract more readers and build relationships with them.
In this blog, we've provided some tips on writing product reviews that have helped many bloggers like you generate quality content for their blogs. If you want to learn more about it, subscribe to our Newsletter and we will regularly send you the latest tips and tricks on related topics.