Hugo was launched on 2018, though it has very positive reviews on G2 and CrunchBase.
Hugo.team is a cloud-based software that helps individuals, teams and organizations to create, share and archive meeting notes. A complete solution for documenting meetings and capturing the full critical path of information exchange among team members.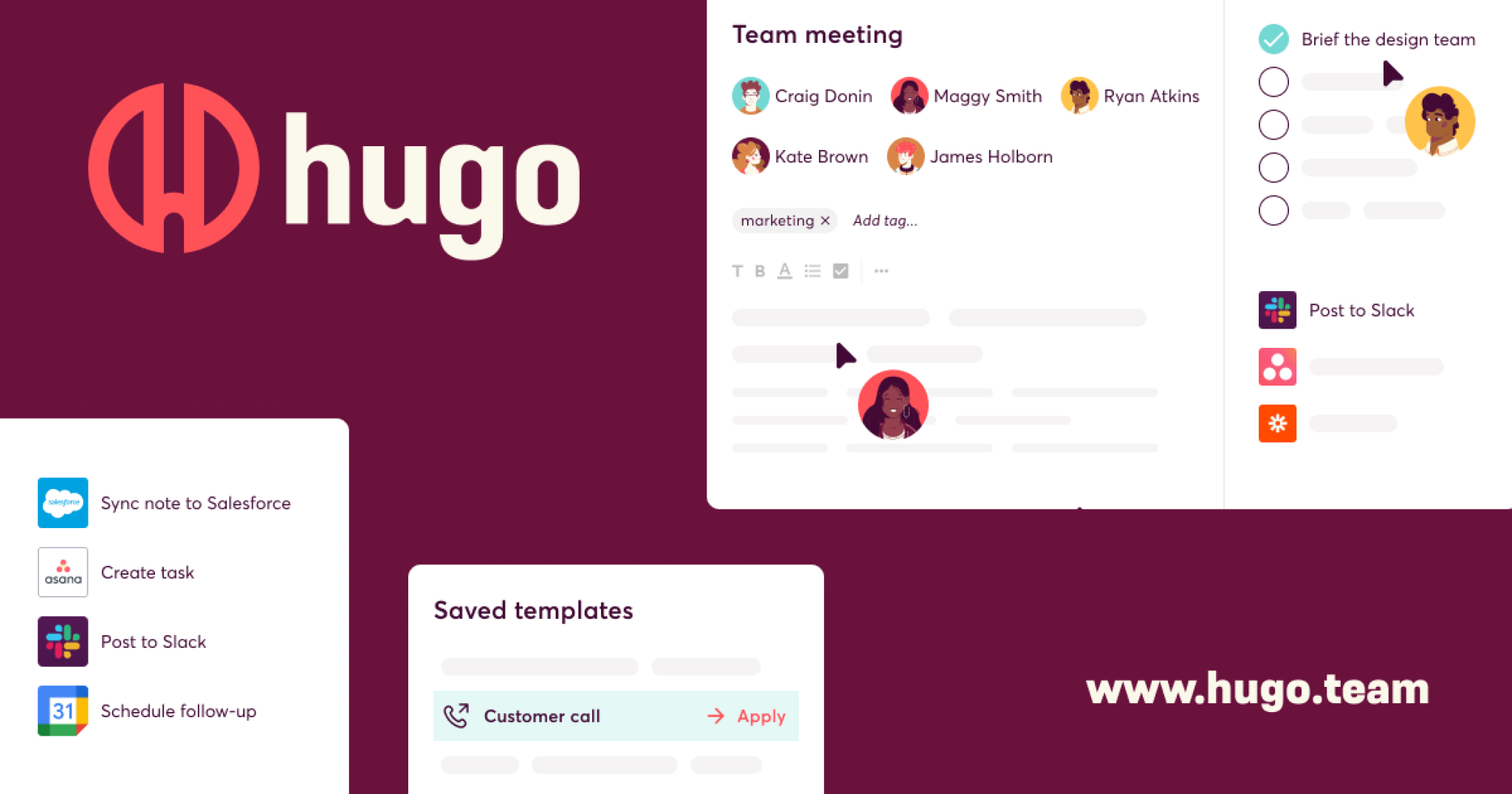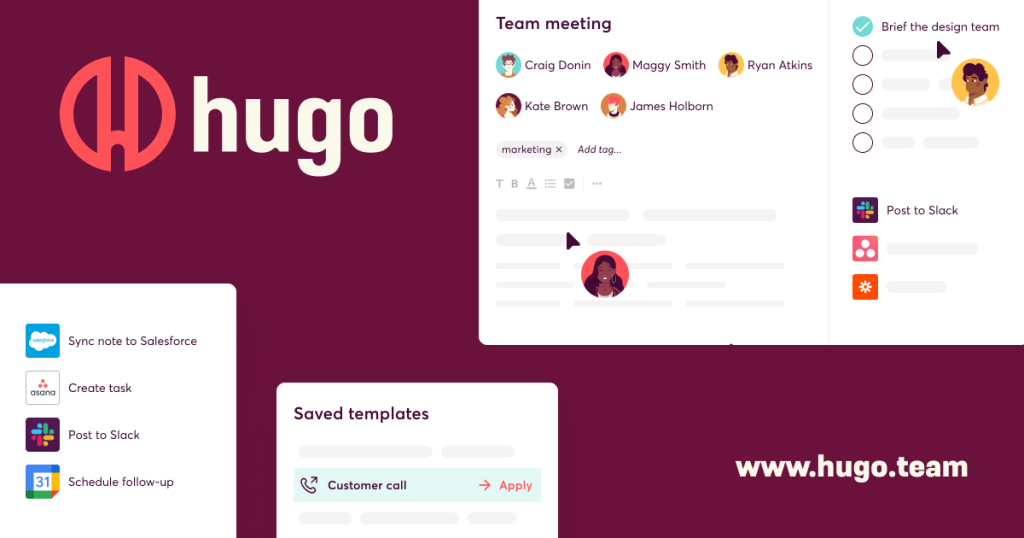 The Co-founder and CEO of Hugo gave a notice of the acquisition and also said that "Our next chapter will be together with another fantastic company."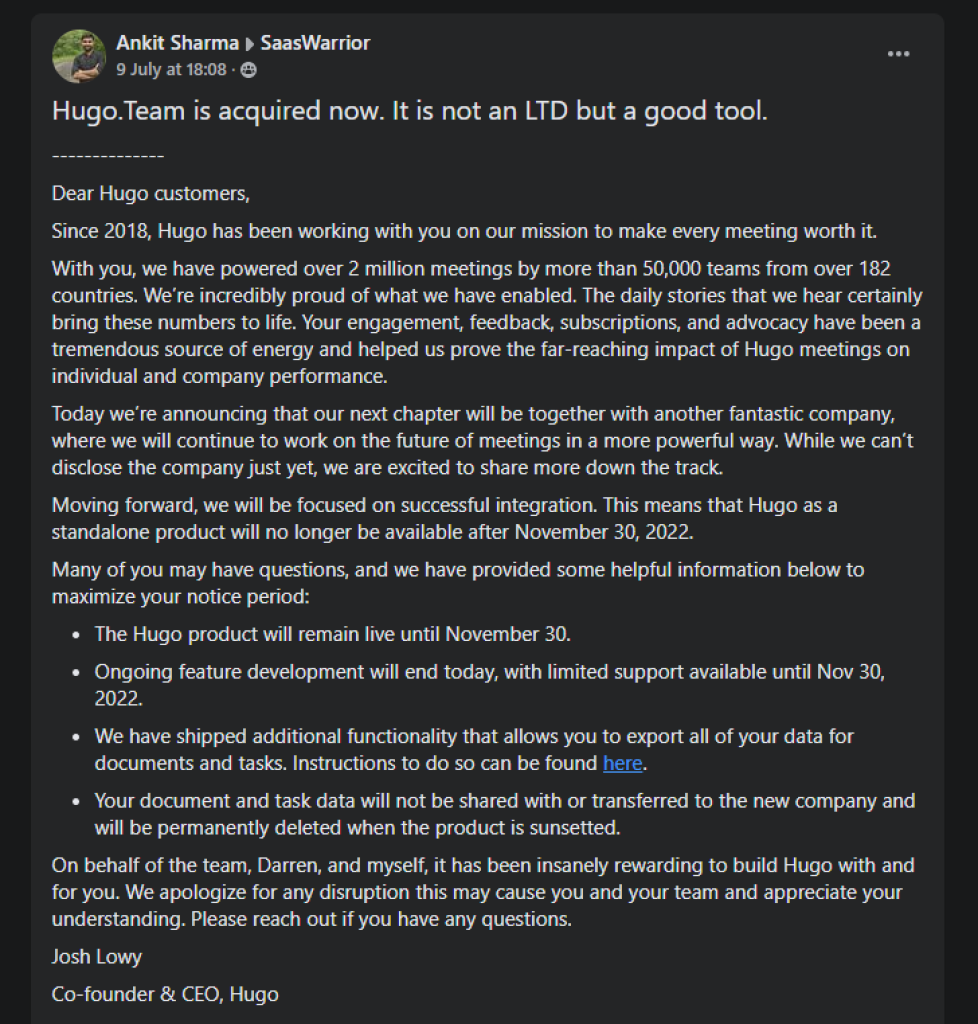 Hugo.Team is acquired by Calendly for an Undisclosed amount in Aug 2022. This acquisition is been confirmed in CrunchBase and LinkedIn Profile.


According to the users Hugo.Team is the "Game Changer digital meeting notes" the common dislike about Hugo is it does not have Auto-Save mechanism for the notes because if the user fails to save it after going back the edited meeting will be lost.
Lastly, hugo.team is a flexible solution for scheduling meetings and managing your team's time. It offers you a central place to manage your meetings, tasks and follow-ups. You don't need to switch between different applications anymore.