Macanta was located in London, England, United Kingdom.
Macanta was marketed on their own site and Appsumo.
Macanta worked several months to secure some funding, but they couldn't be able to secure funding this forced Macanta to make the difficult decision to close their doors.
One of the user reported this as they received mail from Macanta: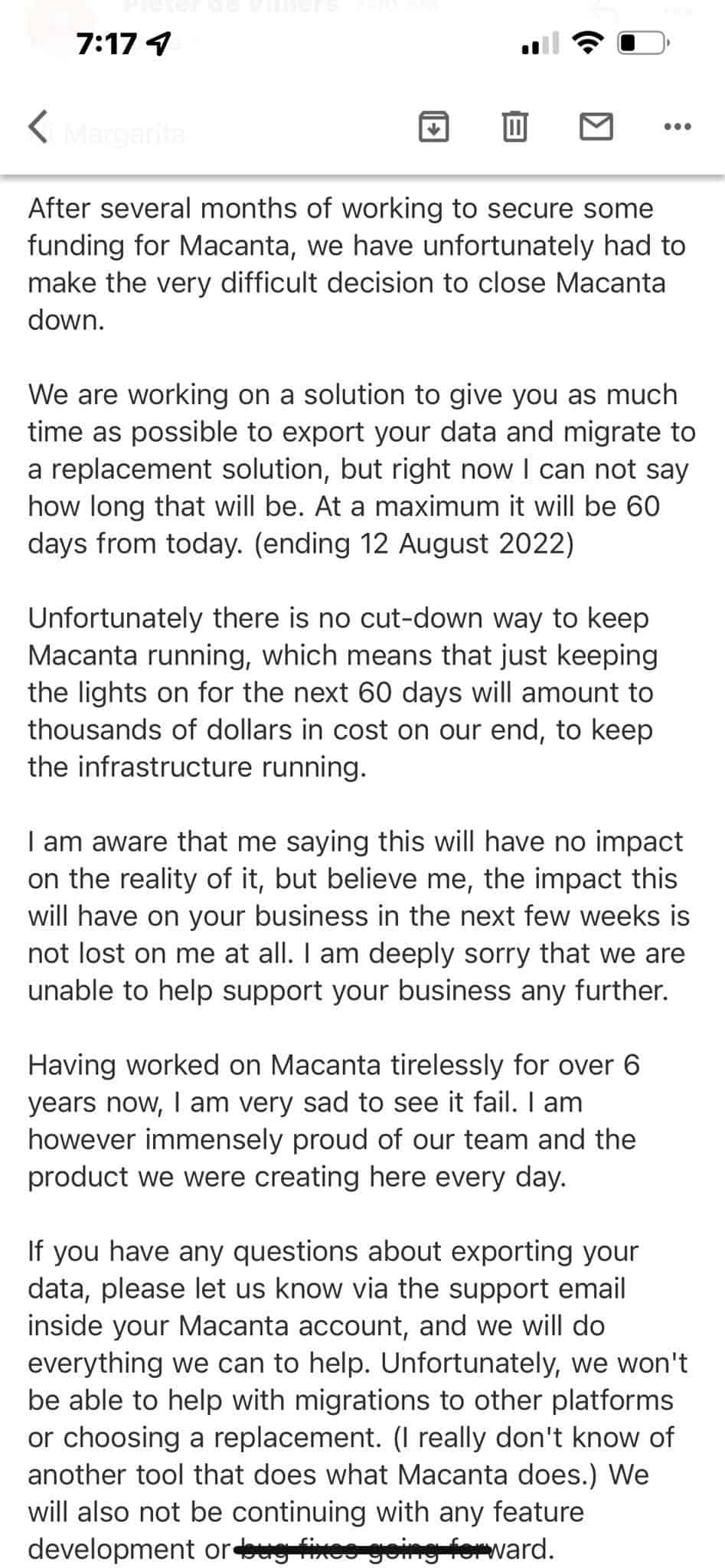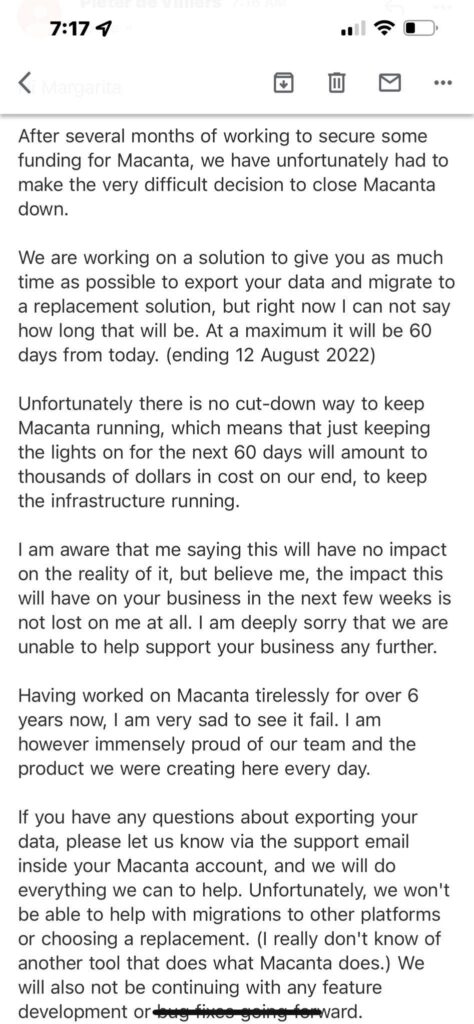 Even Appsumo has discussed about the closure of the company.