Makezu was found on Nov 1, 2019. It had lifetime deals running on Appsumo, Lifetimo, Dealmango, Pitchground etc.
Makezu is the tool that helps you share the most engaging content from your blog and social media accounts to all of your audience. You can now create automated campaigns based on specific keywords, topics or events. Also, manage multiple social media channels while collaborating with your team members in realtime.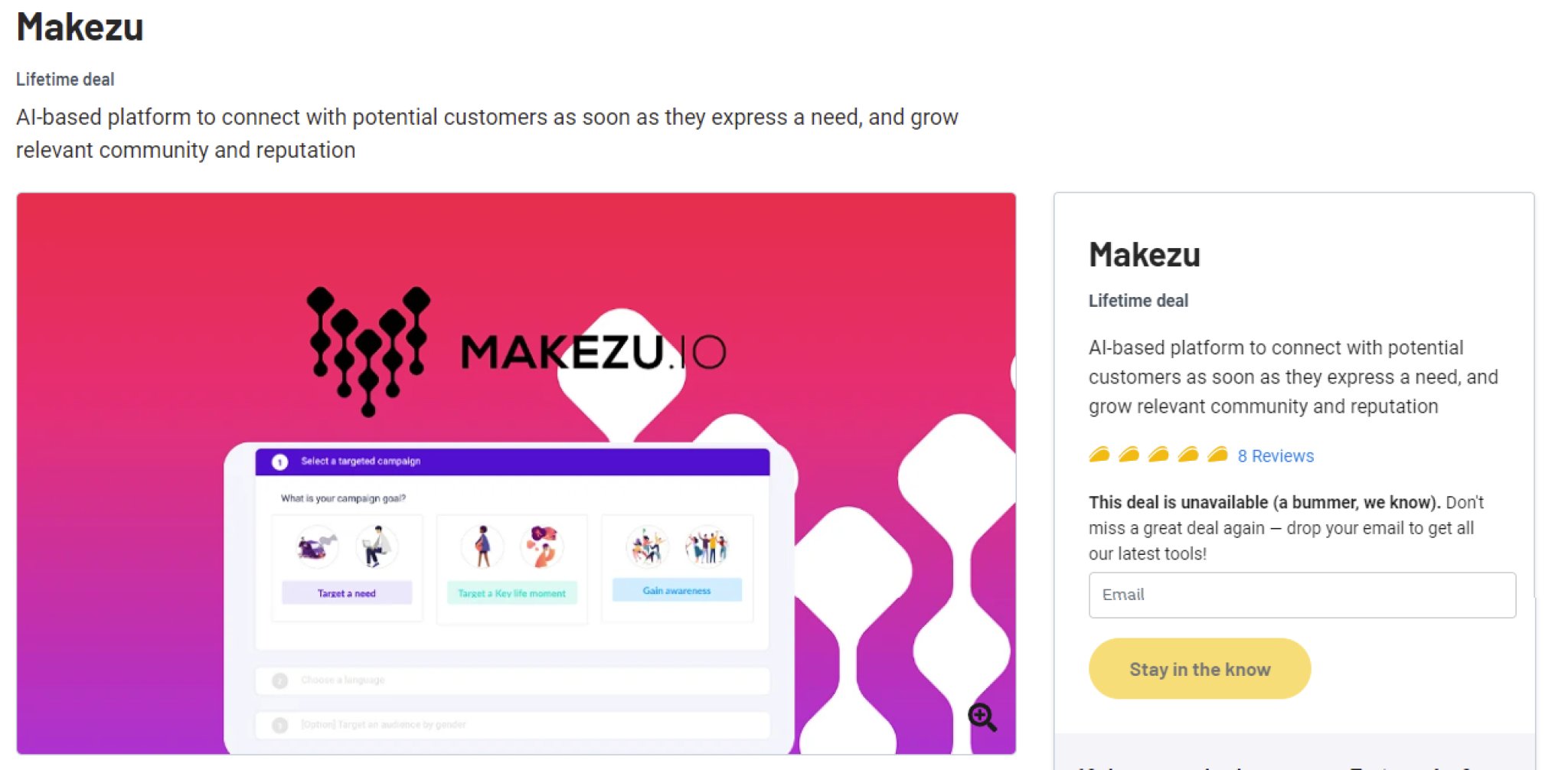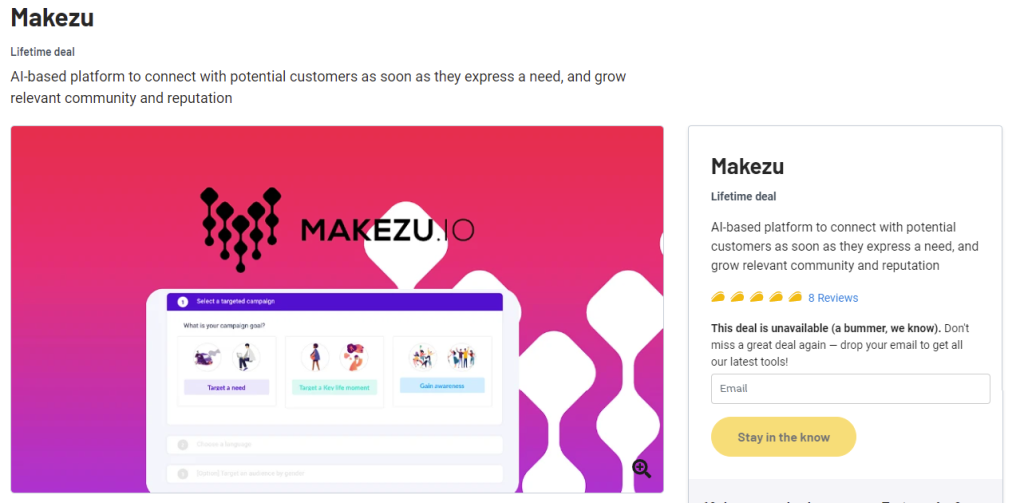 In an lifetime deal platform the community press has confirmed that the company (MakeZu) has lost an access to their Twitter API nothing can be done about it because the risk of building and using applicatins built on 100% on 3rd party API, and they are trying to get the access back, they have also offered the users another tool access.
However Users are calmed by the following Statement, Any user who has purchase Makezu and is PG VIP Subscription membership will be getting a refund $300 and $300 is the max refund per year and for other purchase it is only 60 days refund policy
Although the team of MakeZu is offering all the users another tool access.