To get more organic traffic Search engine optimization is required, by adding proper keywords, metadata, the title for the article/ page/ product/ blog posts/ custom post types, will help to present your websites on the top pages of the search results. For this purpose, there are so many WordPress SEO plugins in the market that will also help in indexing and sitemaps.
In this article, I'm going to compare free features of Rankmath, Yoast SEO, and SEO Press
First, let's look into the overview of these SEO plugins
Overview
< class="mt0 mb10 font200" style="color:#111;"> Rankmath, Yoast and SEOpress >
Rankmanth
Rankmath gives most of the advanced features in the free version itself, and they launched recently the premium version of their plugin with more advanced features. But the free version is good enough to maintain your personal websites which includes all required SEO features.
It has easy to follow the setup wizard, on the installation itself. It checks your website settings and gives some suggestions to improve the performance.
Yoast SEO
Yoast SEO is a popular plugin among WordPress SEO plugins. it was helped many bloggers to put the top of their blog in the search results, even for client's websites also you can use this plugin.
Yoast SEO helps in keyword analysis and keyword suggestions for your page, adding open graphs and other things that can be done easily.
Yoast SEO does everything in its power to please both visitors and search engine spiders. A dedicated team of developers, testers, architects and SEO …
| | |
| --- | --- |
| Review Date | March 2023 |
| Author | Joost de Valk |
| Company Name | Yoast SEO |
| Country | Netherland |
| Marketplace | Own Site |
| Free Version | Available on WP.org |
| Initial Release | 2010 |
| Other Products | Yoast Woocommerce SEO, Yoast SEO for Drupal |
| Active Installations | 5M + |
| WP.org Ratings | 5 |
| Free Extensions | 10+ Free Addons |
| Premium Extensions | 1 Pro Addon |
| Pricing Options | Yearly |
| Past LTD | No |
| Money Back Guarantee | 30 Days |
| Support System | Email,Support Ticket |
| Site Usage | 1 Site |
| Documentation | Good |
| Competitor | SEOpress, Rankmath,Squirrly,All in one SEO |
| Affiliate Program | No |
SEOpress
SEOPress is available in Free as well as premium versions both versions have power-packed features that any website required to come up in the search results.
The main thing about this plugin is lightweight, it won't look heavier to the website when it was loading. SEOpress comes up with free and premium versions, in the free version you can do adding meta tags, adding XML/ image/ video sitemap, knowledge graph, and Google Analytics. premium features like redirection, broken link finder can be used in the paid version.
Now, let's compare the above three plugins with some features.
User interface
Comparing User interface
How users can use the plugins effectively and without any barriers can be considered based on the user interface. You can make all the settings in the setup wizard itself, that gives the best user experience that reflects in the popular SEO plugins.
Rank Math SEO plugin has one line navigation bar setup wizard you can set all the settings there itself. You can add your site details, keyword stuffing, SEO sitemap, Google Search Console, SEO optimization, and other things. If you made any mistake in title tags it will give suggestions there itself.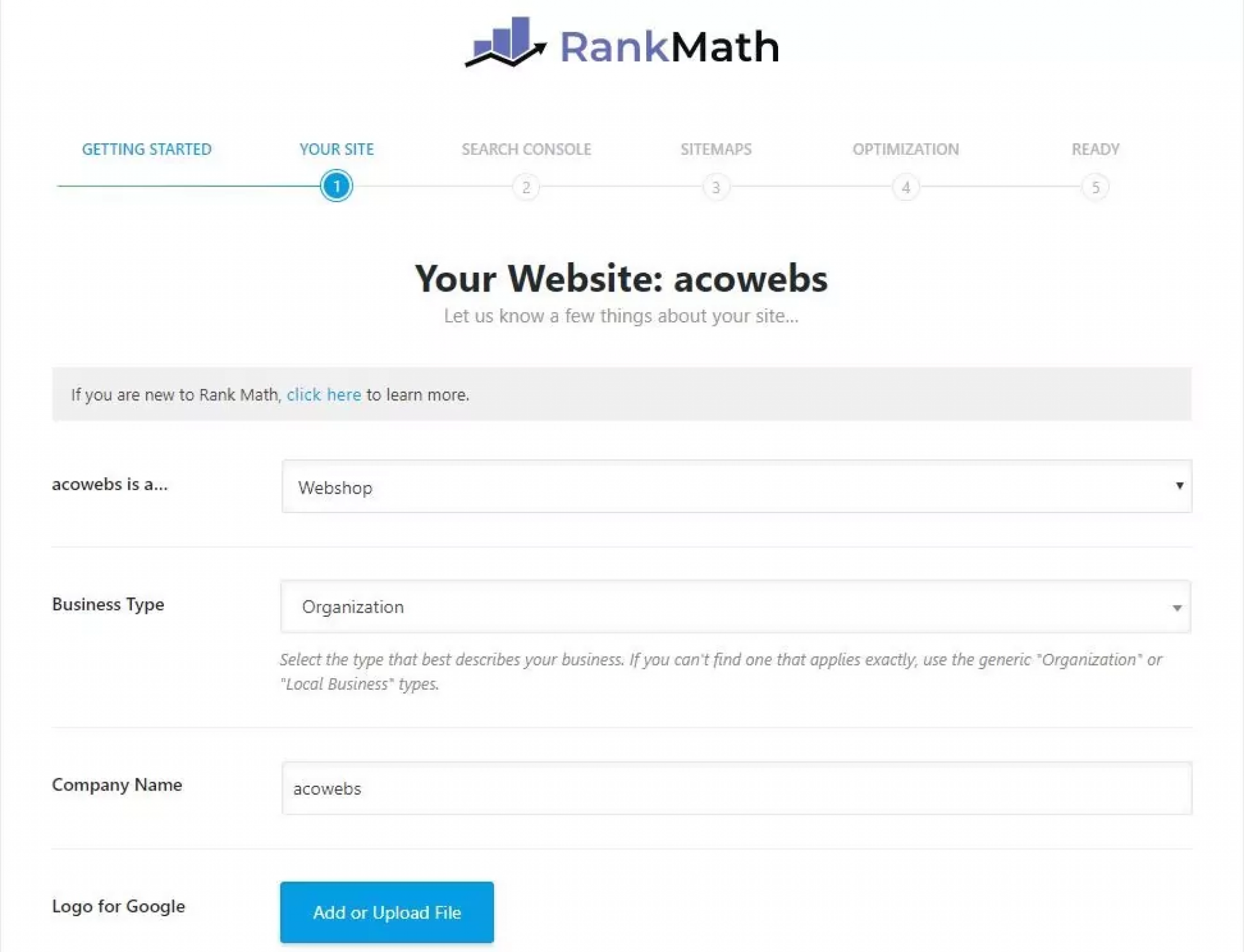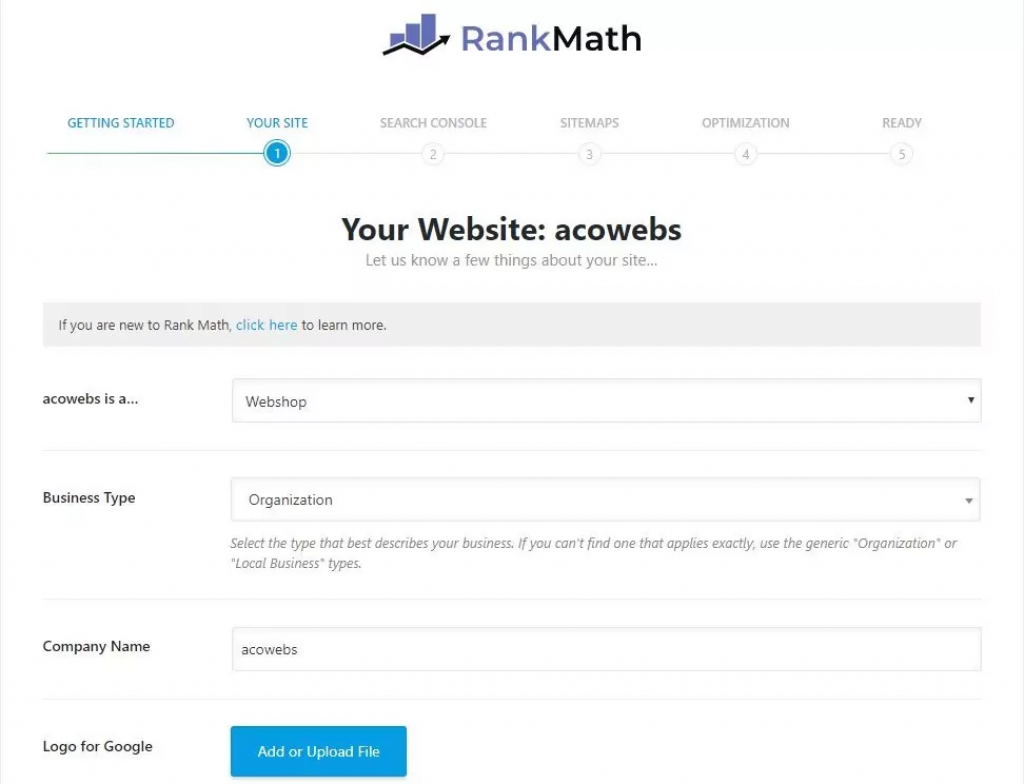 Yoast SEO also gives all the option in the setup wizard but the User interface is not up to the mark as compare to the other two plugins, sometimes you have all the features but due to lack of representation, it causes trouble for some users.
Also in SEOpress you can see a similar kind of setup wizard and user interface, even you can import the settings from different sites themselves or you can add one by one. but for the premium version you need to first activate the license then you can perform all the options.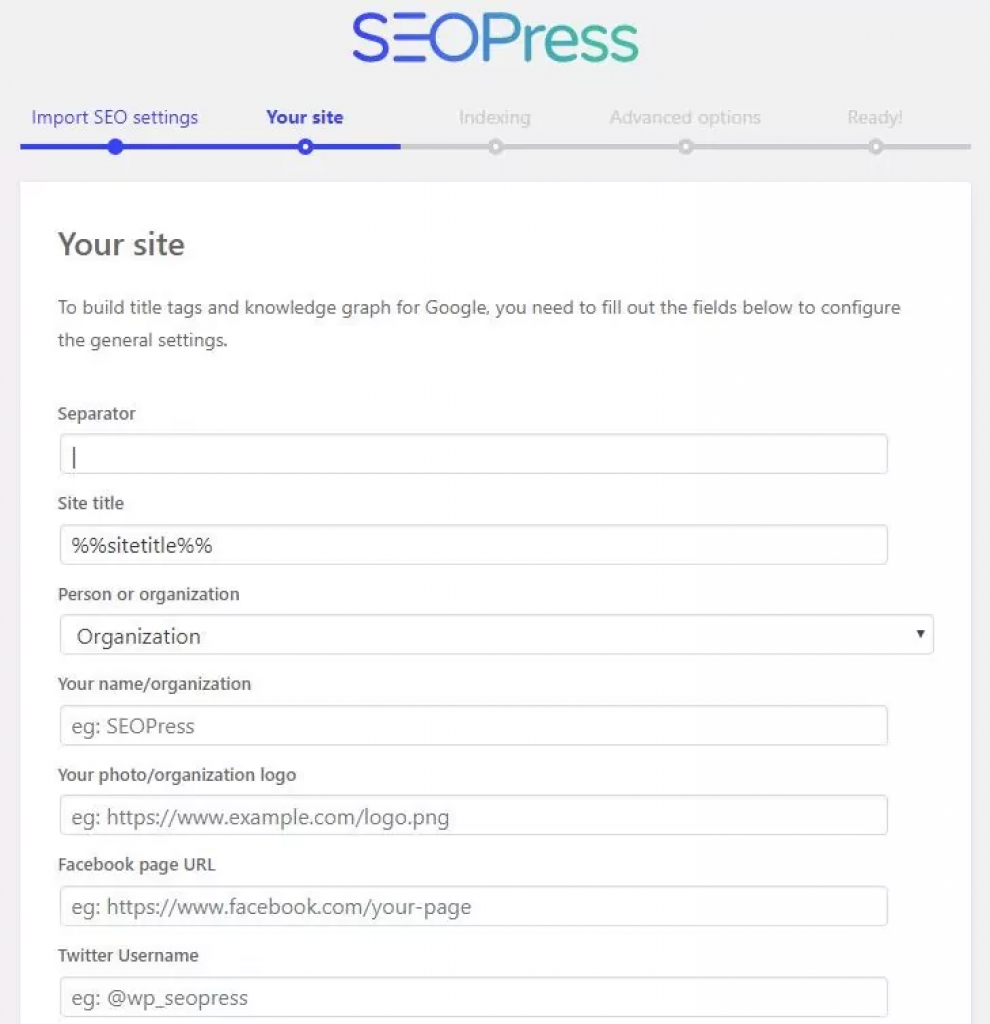 After all the above discussion, we can conclude that Rankmath has a better UI and modern outlook in configuration wizard that helps the improvement in the user experience.
Keyword integration
Keyword Integration Comparison of WordPress SEO Plugins
When any users search for something on the search engines if those single keywords present on your page or post title then your website will appear at the top of search results.
Rankmath gives options to add multiple keyphrases up to 5, and give suggestions for the focus keyword, and which also gives the suggestion of unlimited keywords based on the google search, from that you can choose primary and secondary keywords.
In Yoast SEO keyword optimization can be done easily you can add a single keyword for each page or individual post in the free version in the premium you can add any number of keyphrases. It also does not gives keyword suggestions you need to look into any other tool to get to know about related keywords.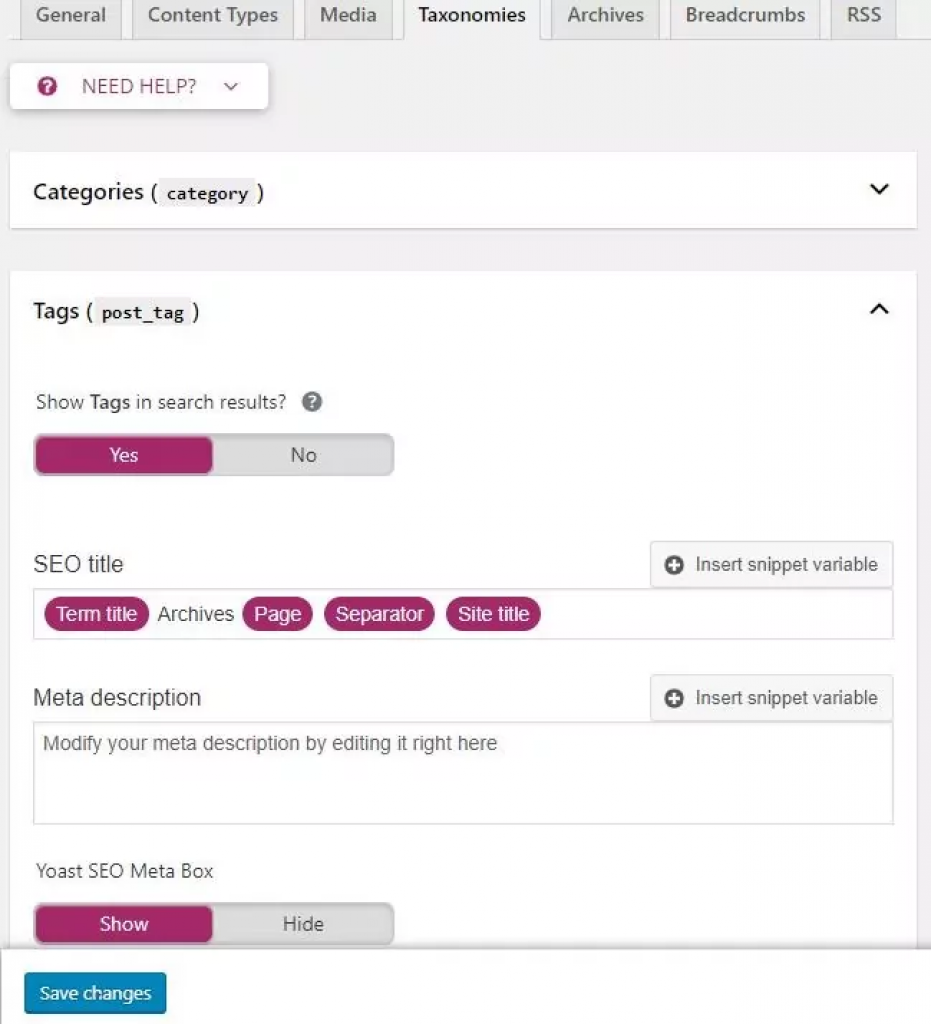 SEO press also has the same features as Rankmath you can add multiple keywords based on the keyword research. It analyzes multiple keywords for your page or different post type and gives keyword density related to that content.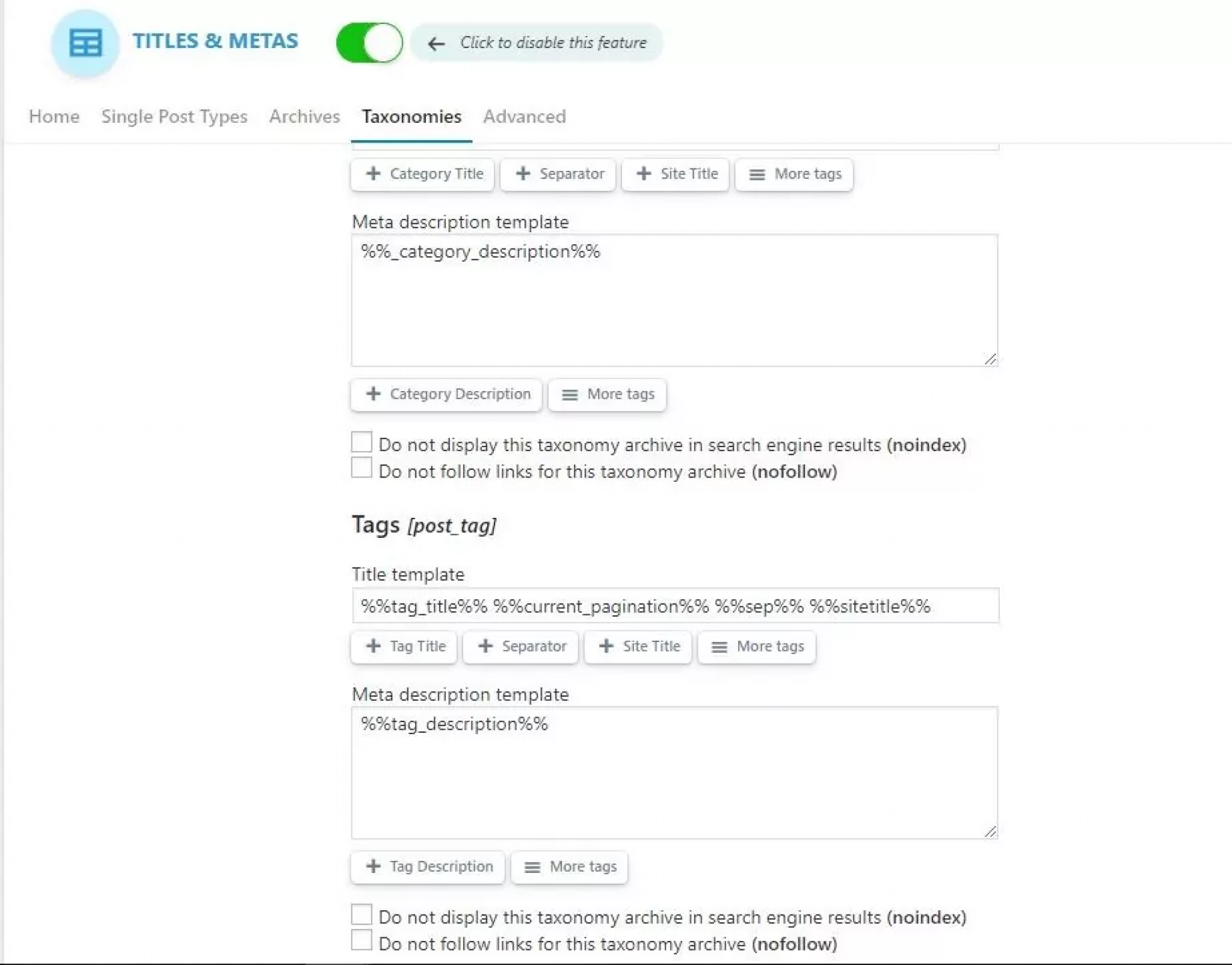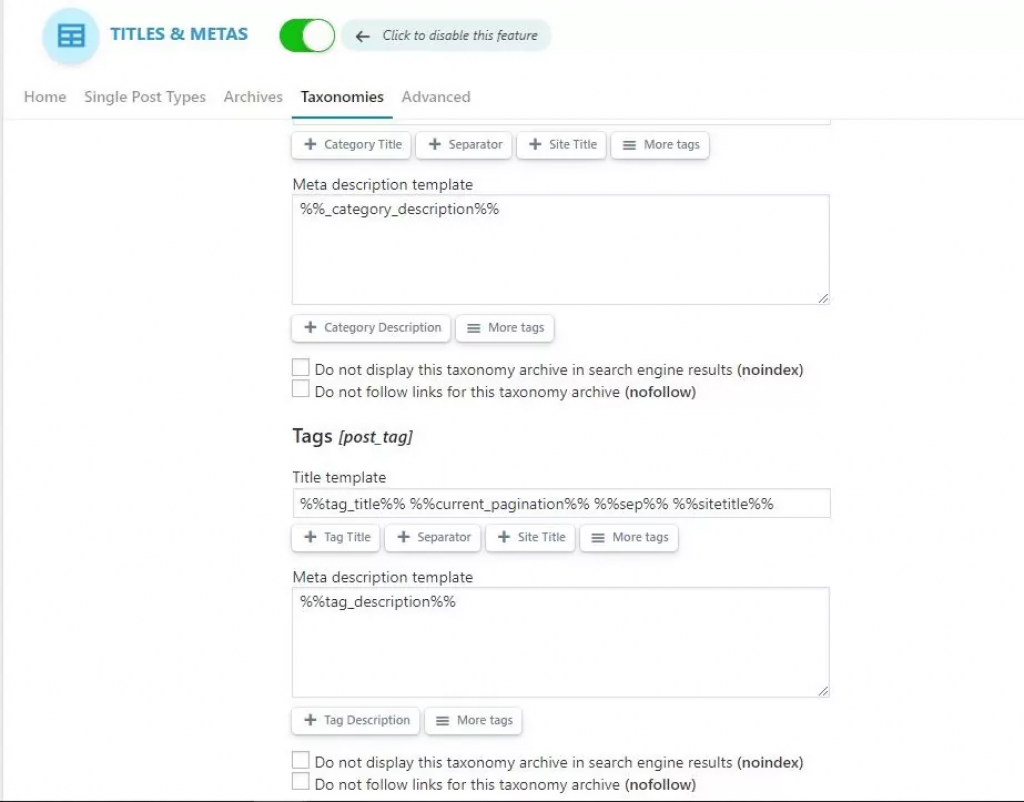 In this comparision both SEOpress and Rankmath has better featuers in free version.
Google Search Console
Integration with Google Search Console
In the Rankmath plugin just you need to log in with Gmail and verify your records for advanced google analytics integration then automatically search console and google analytics data will available on your WordPress admin dashboard.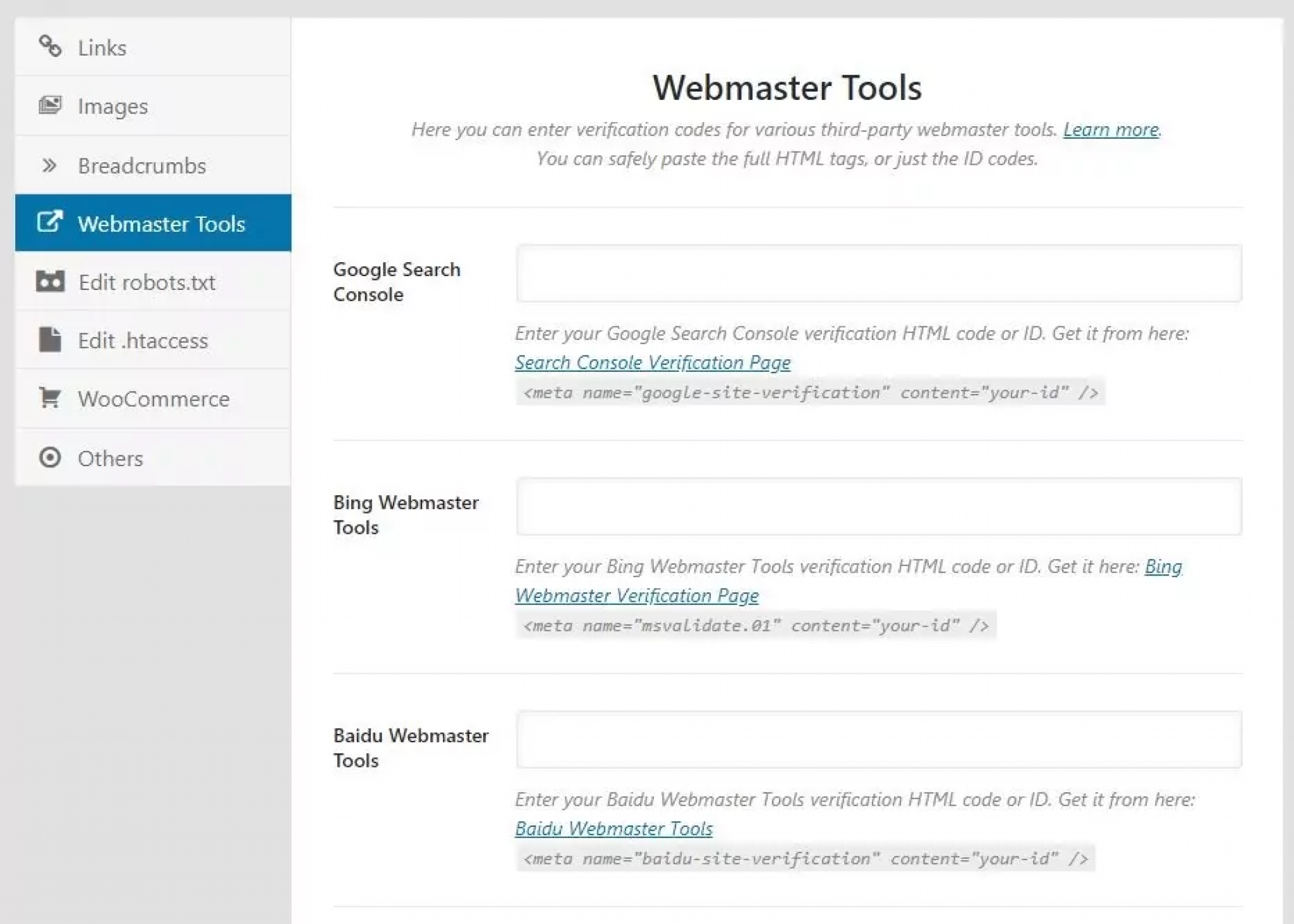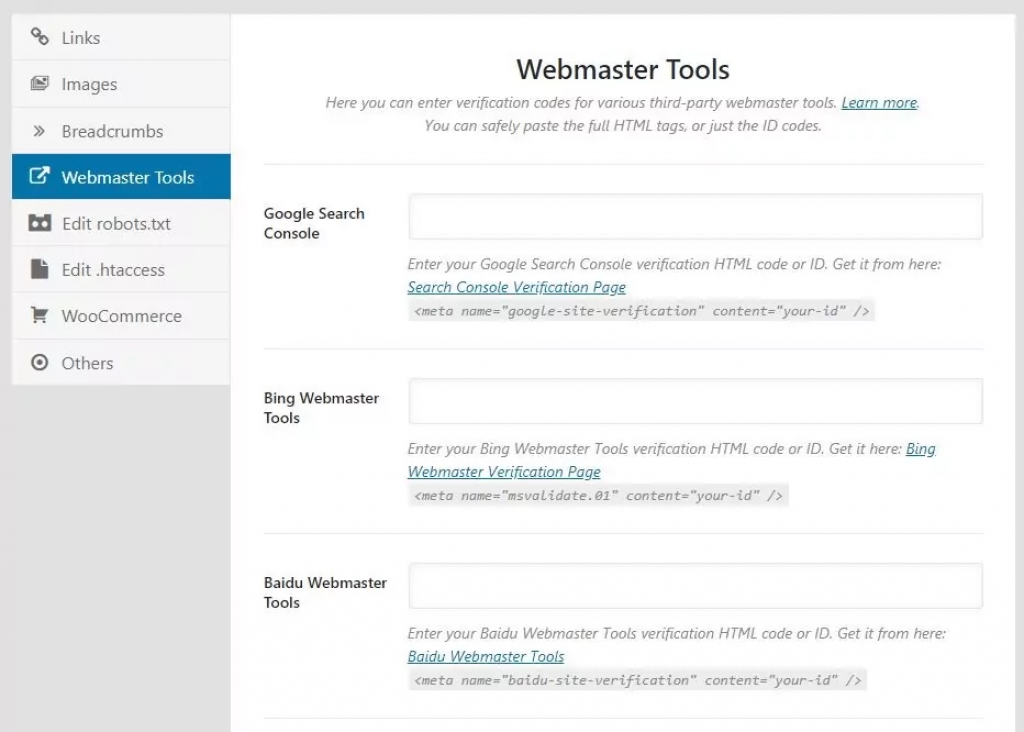 Yoast also gives the option to advanced google analytics integration but you can not view the data in the admin dashboard for that you need to purchase an addon.
In SEOpress you can get advanced google analytics integration and the analytics can be visible through the dashboard.
Redirection
Redirect Manager feature
To improve client experience we need to focus on the internal links and external links these links can cause 404 pages not found, and some broken links this will increase the bounce rate that gives a negative impact on the visitors to manage all these redirect managers is much helpful feature.
Rankmath plugin gives this feature in the free version itself you can add the redirection links directly and it will also show up about broken links.
In Yoast SEO and SEOpress, it's extra features you need to buy a premium version for that, In SEOpress pro you can manage all 301, 302, and 307 errors and URL rewriting.
Image and Video SEO
Optimization of Images & Video
By making images and videos optimized is one of the natural ways to gain traffic so that's why Image SEO and video SEO came into the picture. By adding image alt attributes and image captions you can make your images should come in SERP.
Rankmath offers different settings for Image SEO and for video SEO plugins helps to add rich video snippets that will help in generating traffic. It also finds missing image alt attributes and gives suggestions.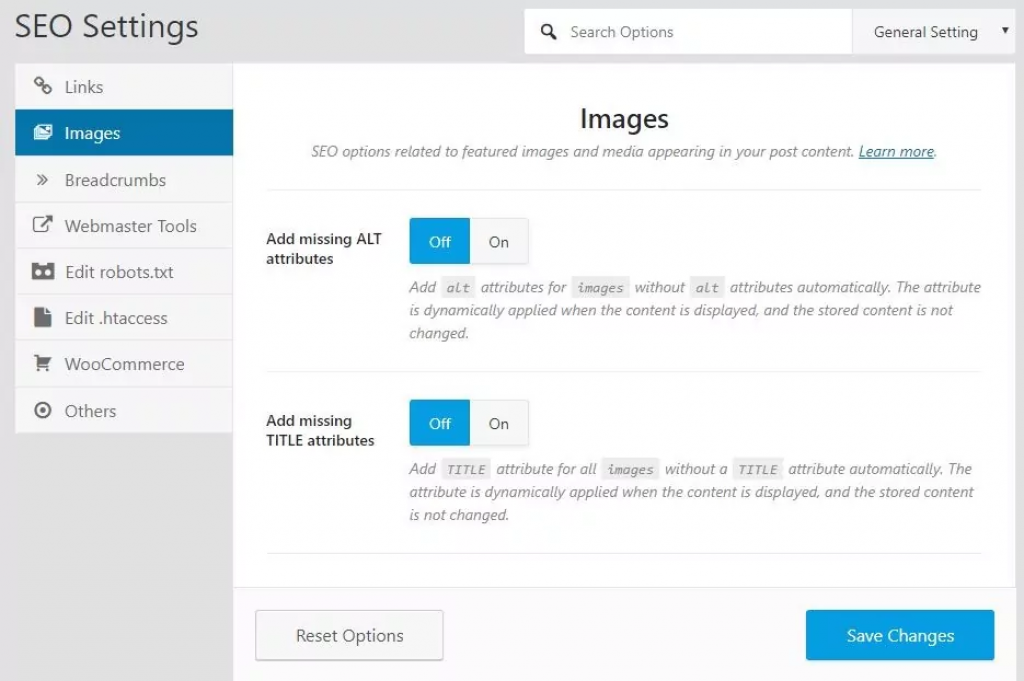 Yoast SEO plugin also allows adding image alt attributes and other meta-information for optimizing videos you need to go for a premium plugin.
SEO press plugins make it mandatory to add image alt attributes by making some settings you can manage the image SEO in the free version.
Schema.org
Integration of Schema.org in WordPress Plugin
Schema Implementation is basically told the search engine what should be the data mean in XML sitemaps. Schema markup is semantic vocabulary that you need to place on the website to help search engines to retrieve more results from the users. You can add basic schema to custom schema like product schema, FAQ schema, video schema carousel schema, job posting schema, an app schema, business schema using SEO plugins.
Yoast SEO and Rankmath also support all schema types and create a custom schema and XML sitemaps for any material in the website.
SEOpress has schema markup settings options for each advanced post/ page /product. it has 18 Pre-defined Schema Types using that you can create a global advanced schema or can be added custom schema.
When comes to schemas all three plugins are equally competent.
Content score
Content Analysis
All three plugins analyze the content you have written on the WordPress post editor basically they perform content SEO and give suggestions to optimize the content for search engine results.
Yoast plugin also tells to choose schema types for a particular piece of content if enable schema in SEO settings and also checks the readability of the article and helps to improve that this feature in Yoast SEO helps blogger write an engaging and eye-catching article.
Woocommerce SEO
WooCommerce SEO Integration
WooCommerce is the most preferred eCommerce plugin that is offered for WordPress presently. It incorporates online purchasing abilities on your regular WordPress site.
Rankmath offers special functionalities to add metadata about the products that will help to show the products in organic search results and this Woocommerce SEO option is free whereas in Yoast you need to buy Yoast WooCommerce addon.
SEOpress has a good dashboard to analyze the product schema it can analyze the data based on order on the cart, improving the client record page, and maintaining the money, you can also add a Facebook open graph, Twitter cards to show up in the social networks.
Final Verdict
Conclusion
After all the detailed comparison, we can come to a conclusion that Rankmath can be the best WordPress SEO plugin based on all the features it has included and free of cost. Meanwhile, SEOpress is also a good choice where you no need to buy different add-ons for different purposes like in Yoast SEO. If you want the basic SEO score then SEOpress can be a good option too.