Manage your leads, proposals, invoices, clients, and more in one place
Manage all of your client data from past deals to outstanding invoices.
Manage your contacts from either a list or Kanban view to suit your preferences

Filter, sort, and search through all of your collected data to find what you're looking for in no time.
Analytics across all of your modules.
For more details checkout the changelog.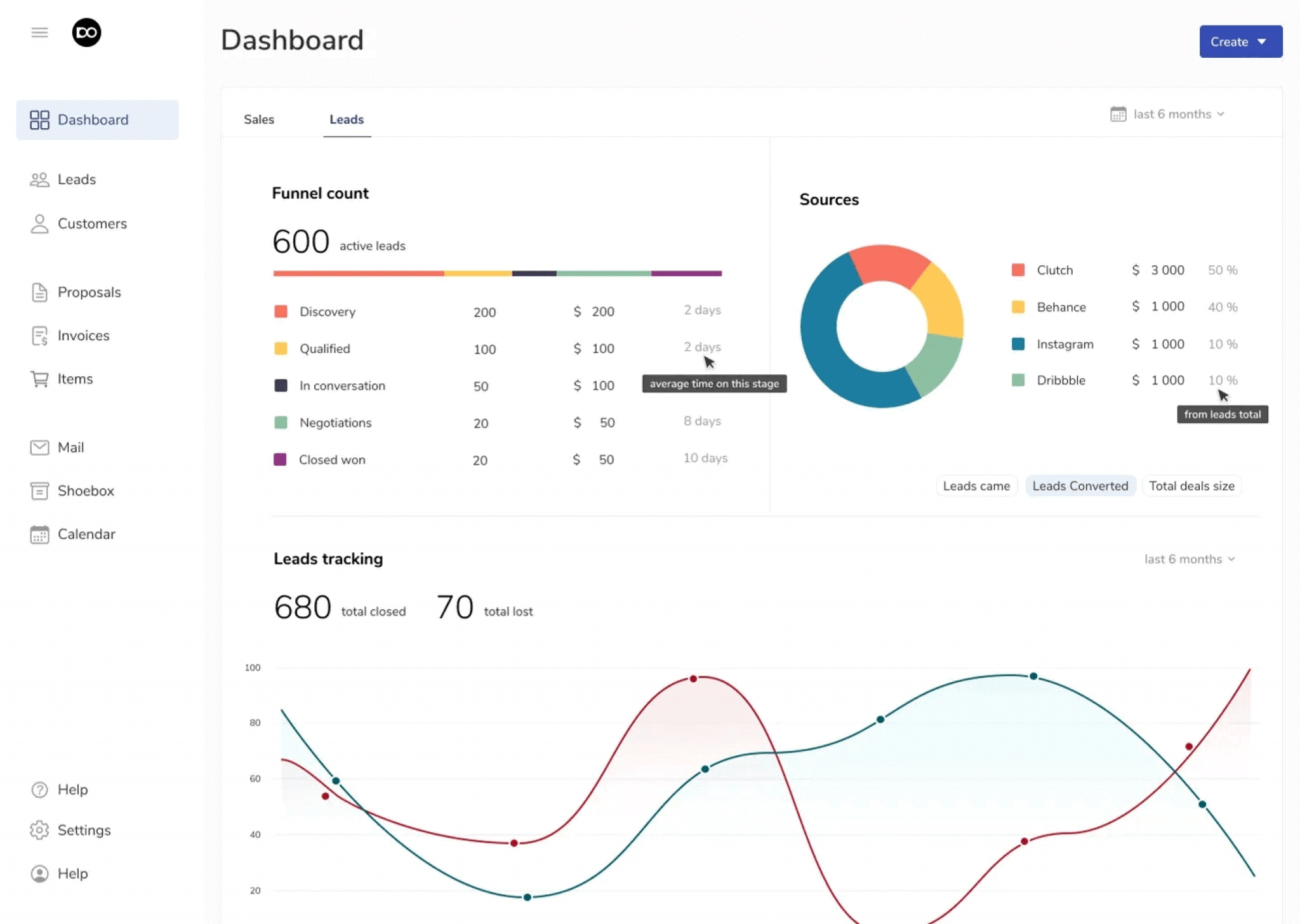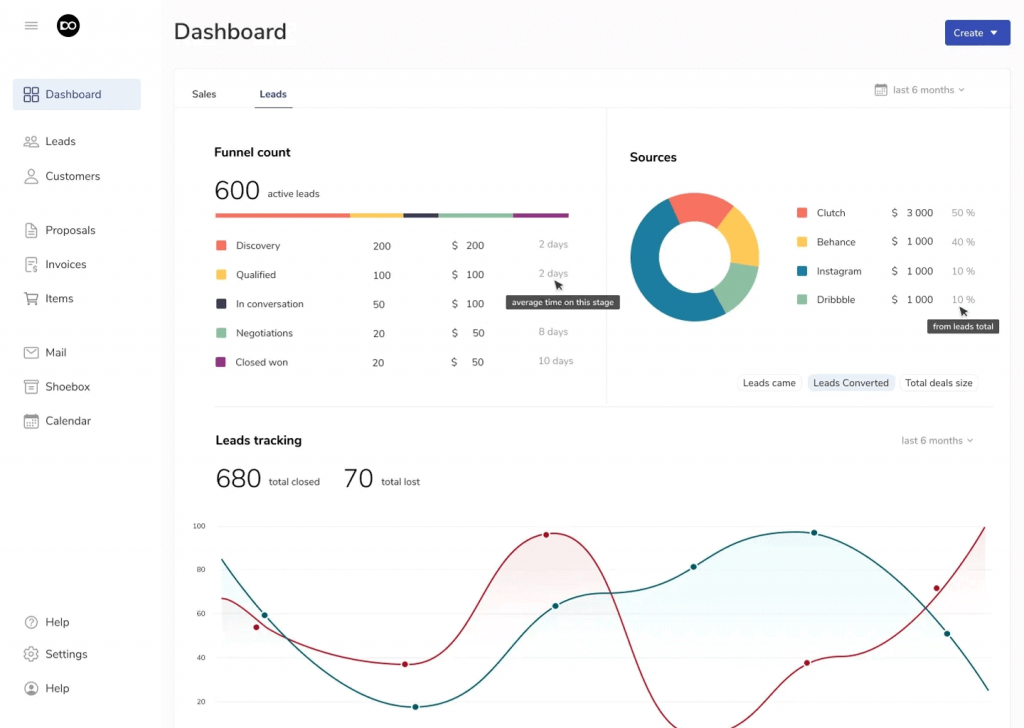 Single
All features above included

White-label with 3 work spaces
Single
All features above included

White-label with 6 work spaces
Single
All features above included

White-label with 10 work spaces