Convert your blog articles or any text to a podcast, with very natural human speech using machine learning.
Make professional podcast with your blog, article with this tool

You can paste any content in the Listnr with the help of  Speech Synthesis that converts to speech.
With AI voice-over enabled 70+ voices you can use.
Host your podcast in Listnr and distribute that on any other platform using embed code.
With the audio analytics option, you can change the tone of the voice.
You can listen to a free demo of up to 100 words. See full features.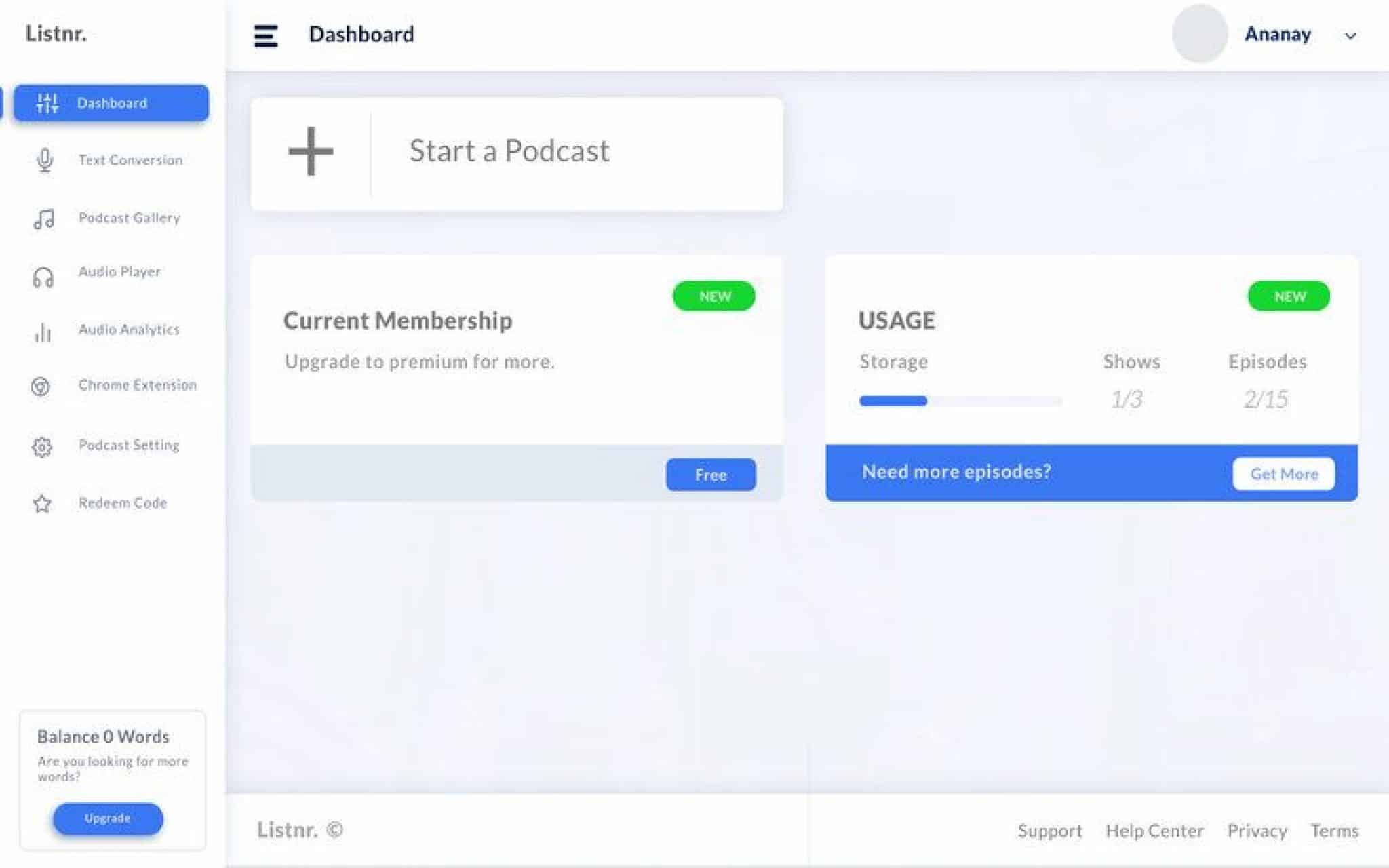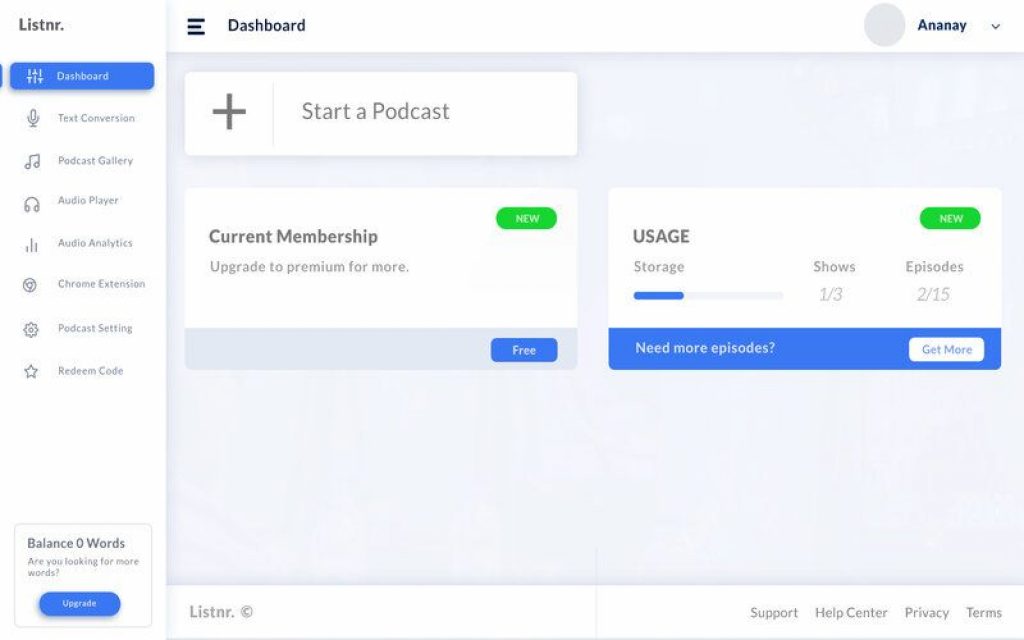 License Tier 1
All features above included

Lifetime access to Listnr
License Tier 2
All features above included

Lifetime access to Listnr
License Tier 3
All features above included

Lifetime access to Listnr