Fomo Highlights
What does the tool do
Lucy is a simple and intuitive virtual interview software that will help you sort out the stress of managing recruitment. It gives candidates an opportunity to showcase their skills in a realistic setting.
How does it Help
With Lucy, you can manage your job postings, review resumes, and conduct interviews all online. You can also select the best candidates through its easy-to-use interface.
Use Cases
Solopreneurs, Freelancers, SMEs, and Agencies
Similar To
Sparkhire, Velents, Interivewai, and Playhunt.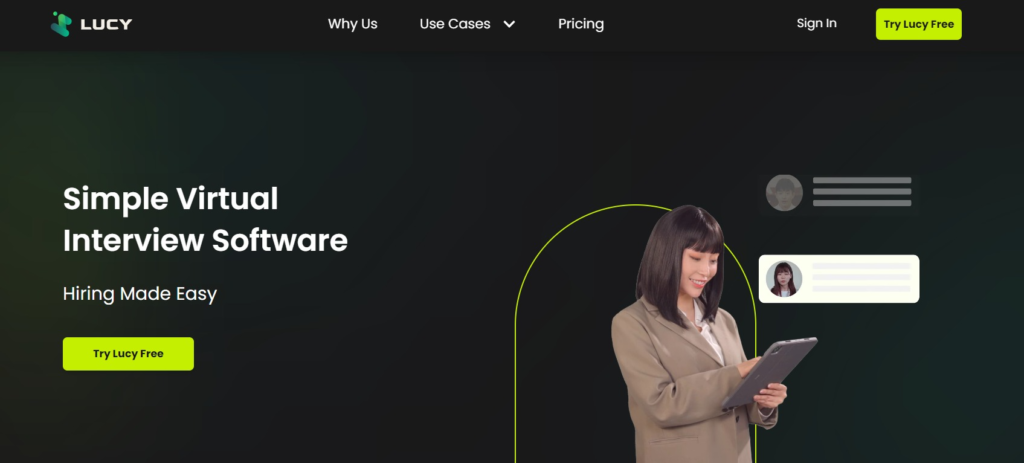 Pricing