Build stunning custom pop-ups based on specific goals for targeted user engagement
Optinly is the smart platform to grab the attention of your visitors based on your target goal.

Optinly offers 30+ template based on your goal you can use this in different scenarios like building an audience, conducting surveys, guiding your visitors, upsell your customer, and many more.
Templates are fully customizable, you can add images, logo, gif, animations, and links to make your pop-up attractive.

By activating specific triggers like time on page, retarget criteria, and device type for better marketing.

Spin wheel pop-up, gamification pop-up, and notification pop-ups are eyecatching to any site so you can attract visitors.
You can integrate this with all major platforms.
Checkout Optinly detailed documentation here.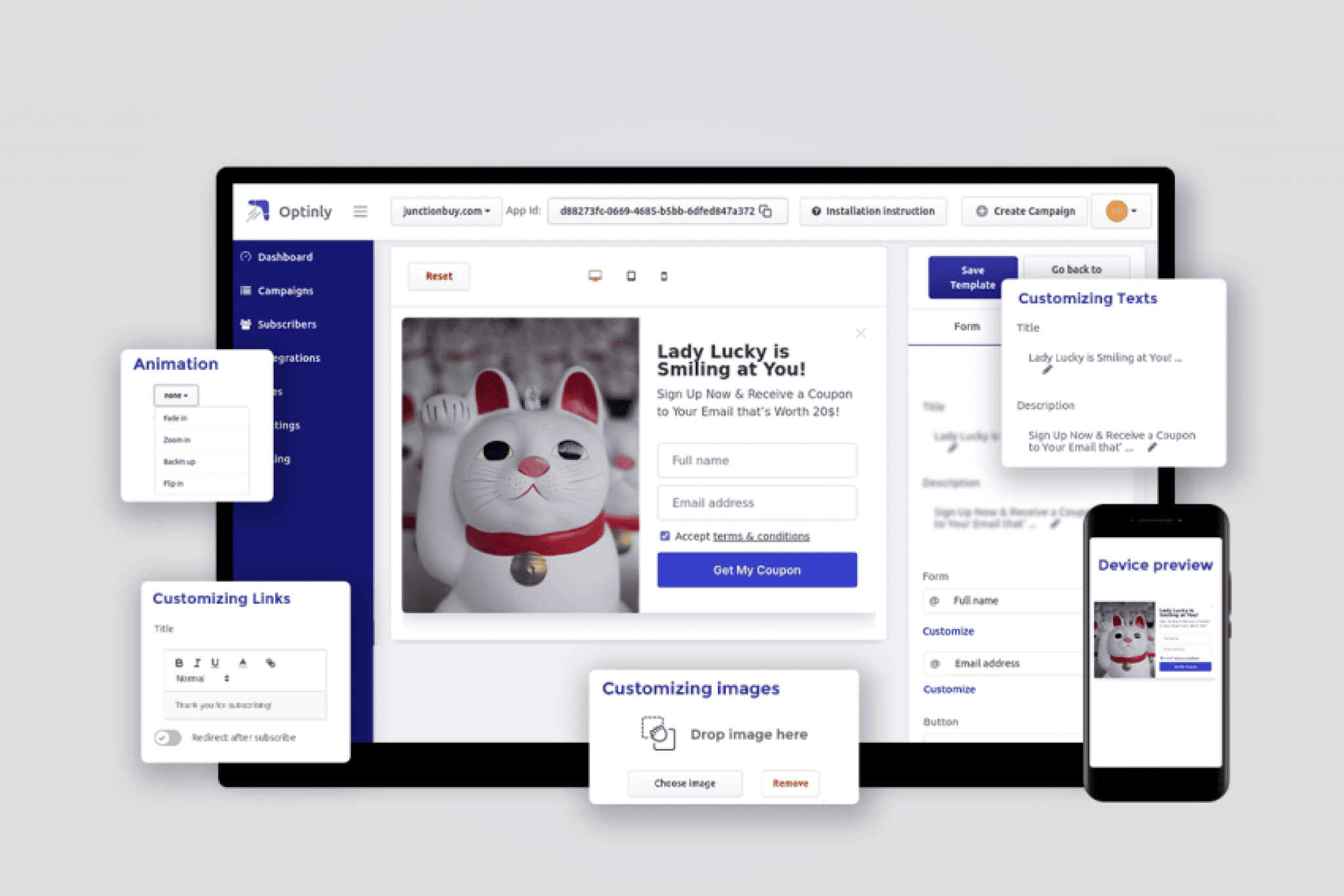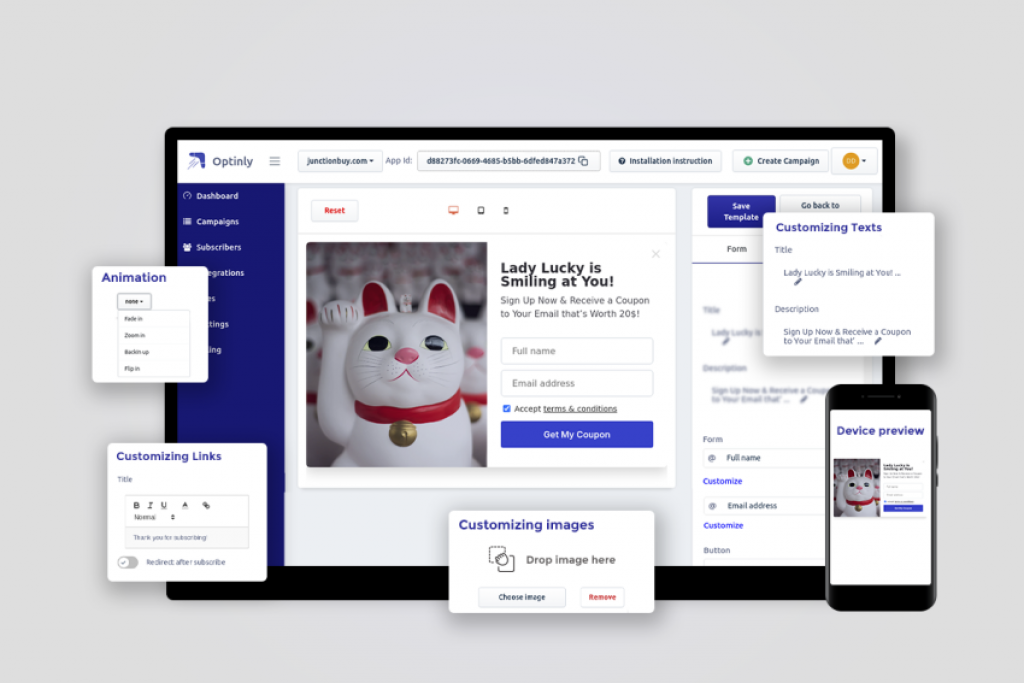 License Tier 1
All features above included
License Tier 2
All features above included
License Tier 3
All features above included