Recreate An AI-Assisted Video Clip Creation System that allows you develop Social Media video in less than 4 minutes so you can make it a normal part of your marketing method.
Incorporate your high-quality media into your video clips by using 2 Million+ royalty-free stock video clips, pictures, and also audio files.
Collection of 300+ Custom made as well as skillfully developed themes.
Directly convert your posts into compelling social media sites videos in less than 4 mins.
Produce compelling and also professional-looking video clips for all your social networks using AI-assisted video editing features.
See all the features here.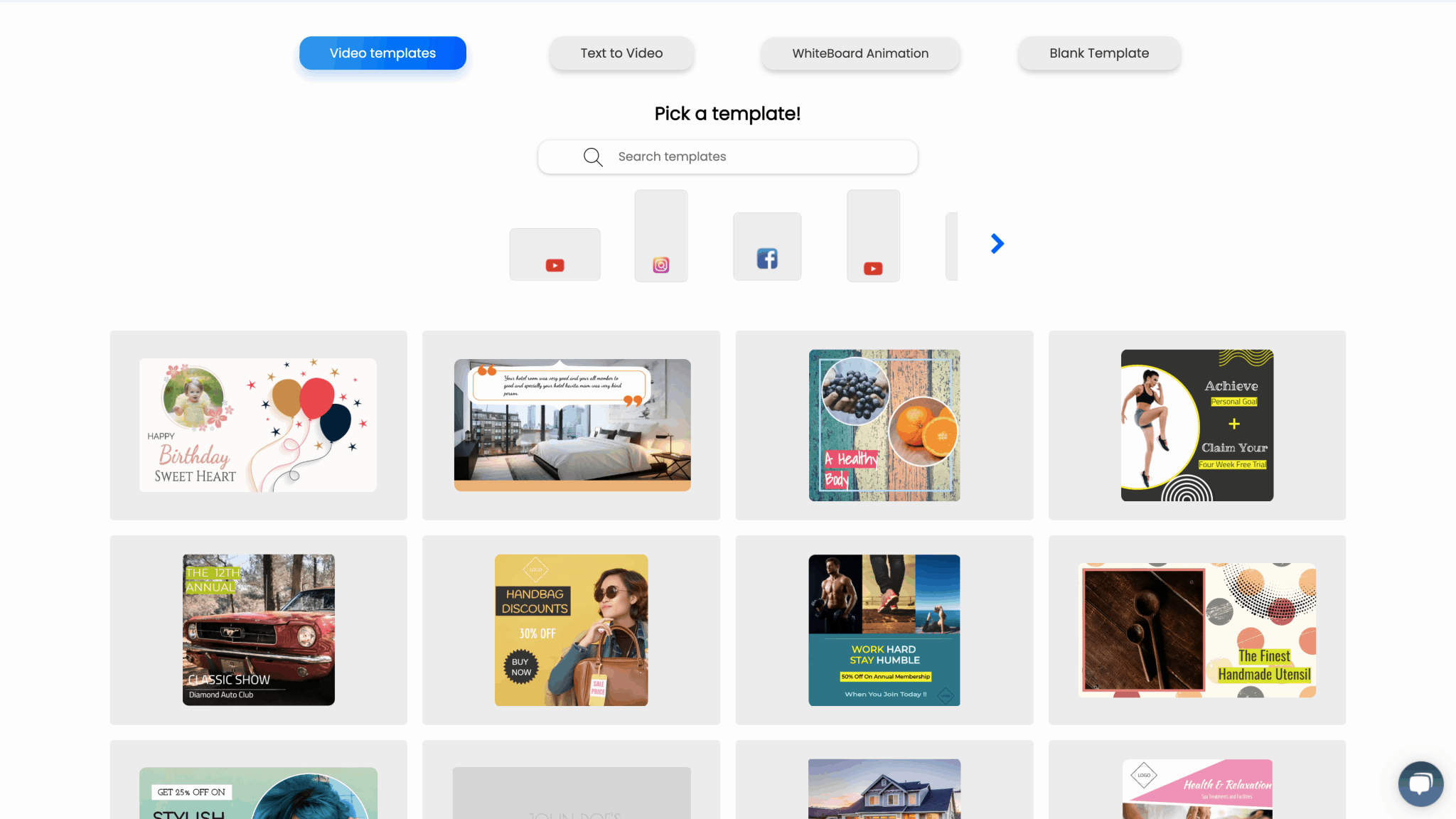 Plan Details
Access to All Templates
Max Video Length up to 15 minutes
No Watermarks
Switch Aspect Ratio
Media Standard Library: 3M+
Video Resolution: 720p/1080p
Aspect Ratio: Landscape 16:9, Vertical 9:16, Square 1:1
Video Language (Any)
Reseller Rights For All Creatives
Fonts: 40+ and Upload your own
Unrestricted Folders
Text-To-Speech
Audio Tracks: 250+
Record Voice Over
Upload own music/audio
Background Removal – Max Image Size: 25 MPixel
Voices: 65+
Languages Supported: 30
Whiteboard Animation
Whiteboard Library 2K+
Edit SVGs
Graphic Editor: All Features
Support: Chat Support, Tutorial Videos, Personal Email Support, & Info Webinars
See all the features here.
Recreate Basic Lifetime (Plan-A)
All features above included

Storage 1 GB/File, Total: 30 GB
Recreate Premium Lifetime (Plan-D)
All features above included

Storage 1 GB/File, Total: 60 GB
Recreate Premium Lifetime (Plan-B)
All features above included

Storage 1 GB/File, Total: 40 GB
Recreate Premium Lifetime (Plan-C)
All features above included

Storage 1 GB/File, Total: 50 GB
Recreate Premium Lifetime (Plan-C)
All features above included

Storage 1 GB/File, Total: 70 GB