BackupBliss: Best WordPress Backup and Migration Plugin for Reliable Data Protection
This plugin is an all-in-one solution if you need to migrate your site to another host or just restore the local backup
You will get:
Easy user-friendly and quick plugin
Top support
Perfect for beginners
Backup & Migration Appsfomo Review
This plugin is an all-in-one solution if you need to migrate your site to another host or just restore the local backup
PROS
Easy user-friendly and quick plugin
Top support
Perfect for beginners
CONS
Needs improvement in increasing features.
We all know how important it is to protect our data and website content. Imagine losing all your hard work in a single moment, and the thought itself is enough to give anyone sleepless nights. That's where backup and migration plugins come in handy. They ensure that your data is safe from any unexpected incidents that could happen at any time.
In this blog post, we will dive deeper into the backup and migration plugin called BackupBliss and why you need it for reliable data protection on WordPress.
What Is BackupBliss?
Overview
BackupBliss is a useful Backup & Migration WordPress plugin that provides backup and migration features for website data. It safeguards your website from data loss due to hacks, server crashes, or accidental deletion.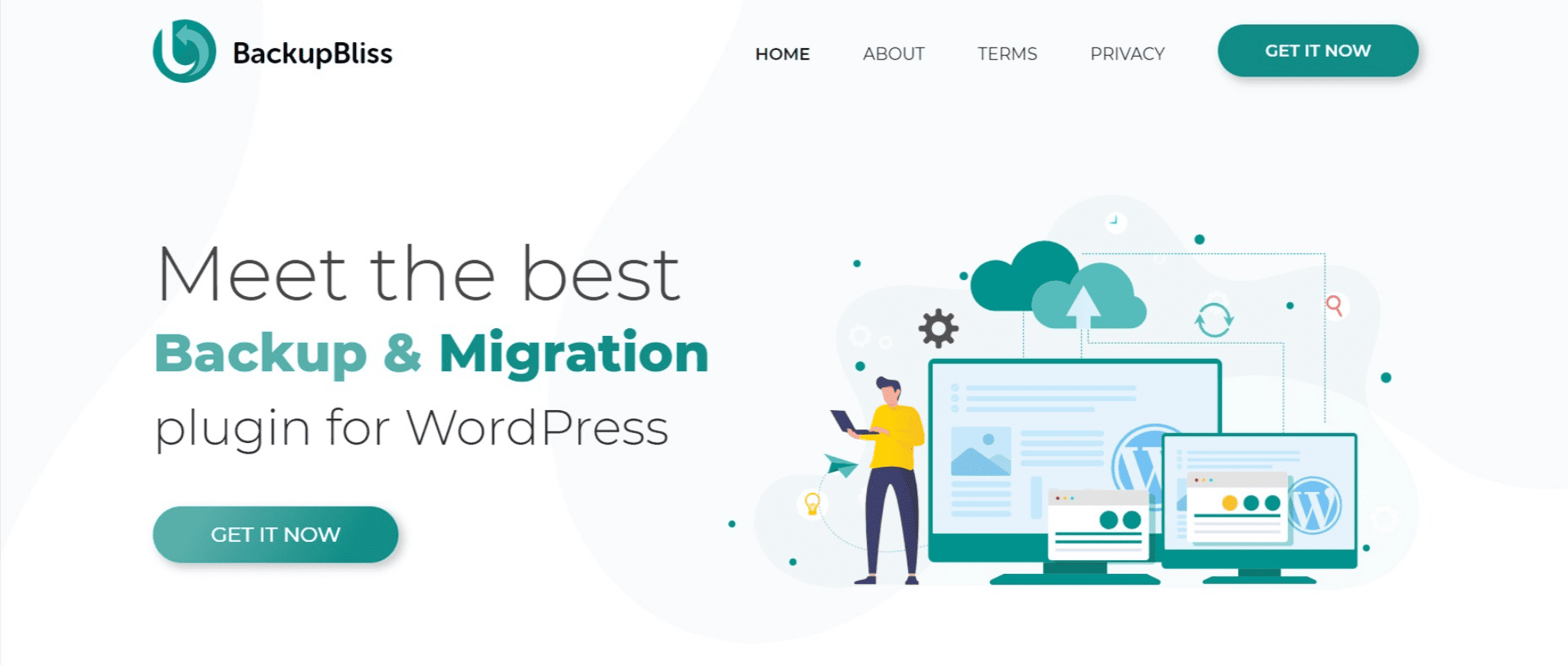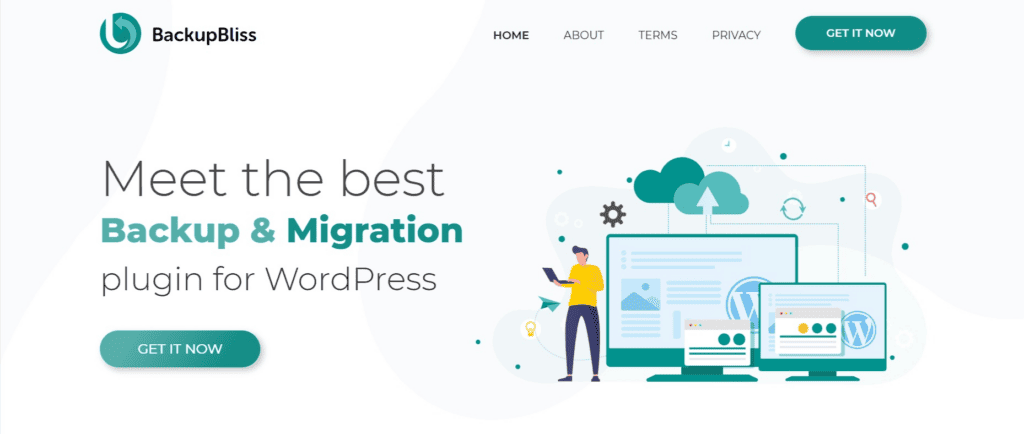 The plugin helps you create automatic backups and restore them effortlessly. Additionally, it offers migration options to transfer your website to a new hosting provider or domain.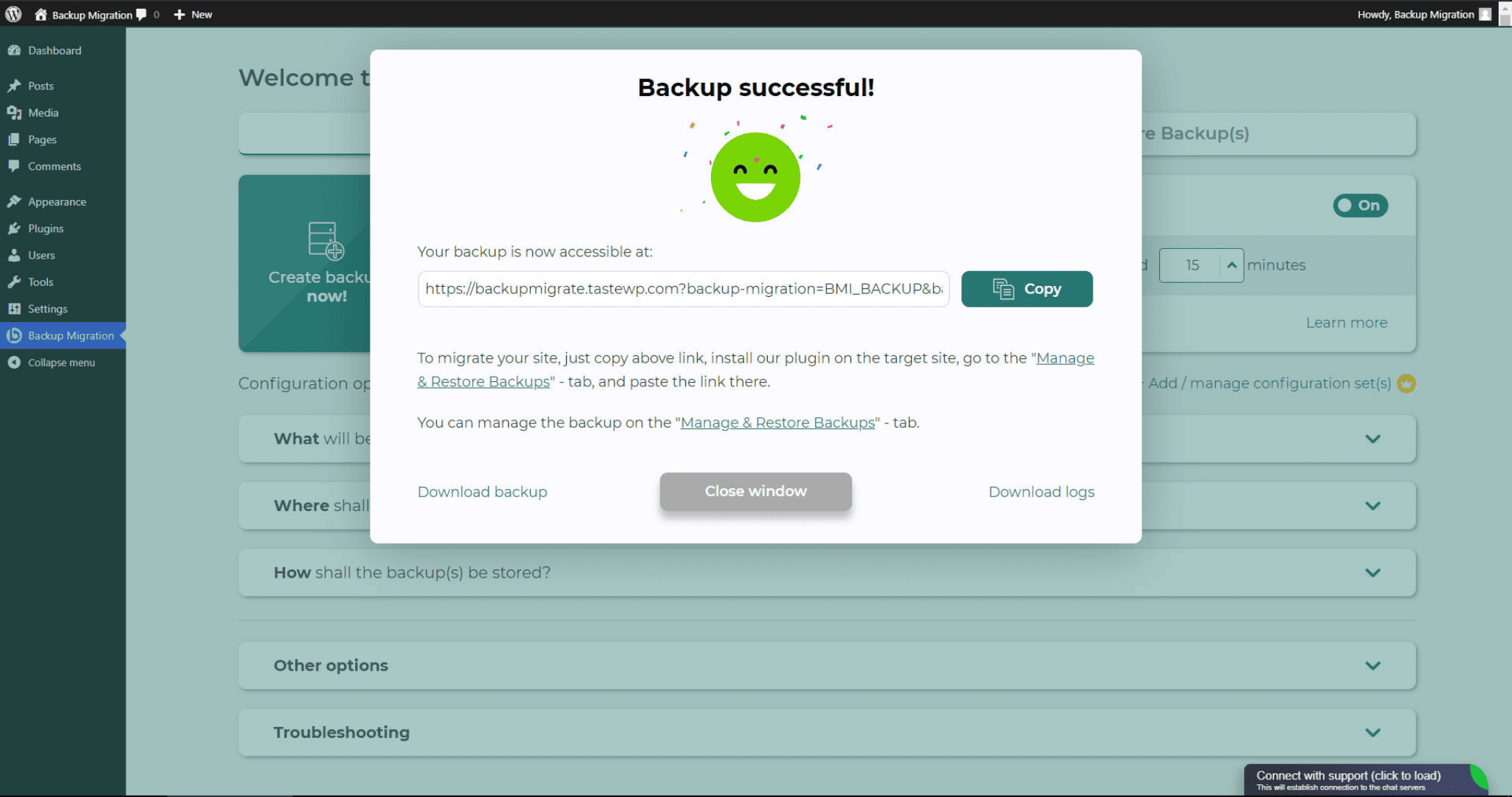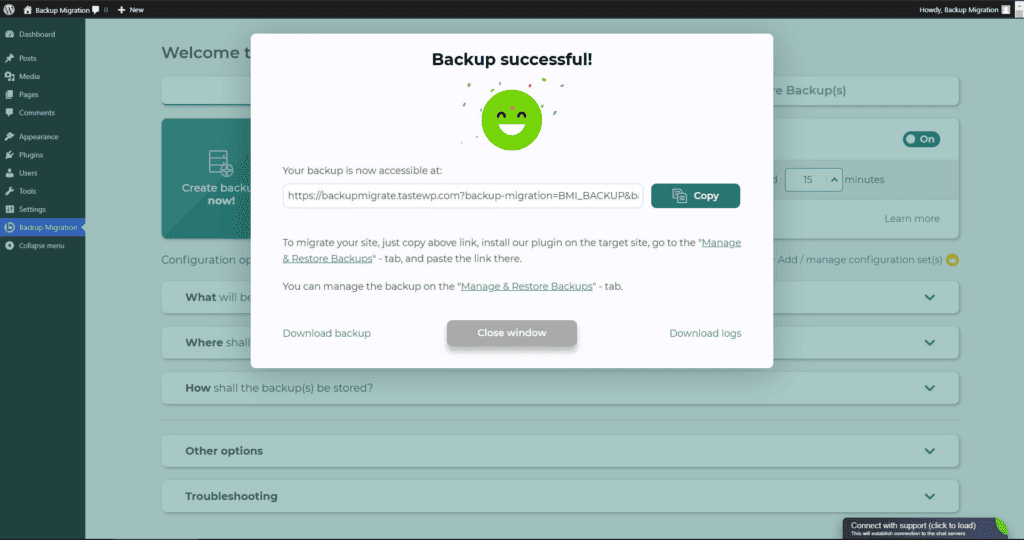 Company Details
It is the product of the brand Inisev, a suite of products for webmasters. This plugin was created from scratch, after going through the limitations of the WP Clone plugin, which will carry on the spirit of WP Clone, simple, and easy to use for basic backup & migration tasks.
Nicolas Ahmann is the Director at Inisev.
Online Presence
How to use BackupBliss?
steps to begin with!
Here's a step-by-step guide on how to use BackupBliss
To install Backupbliss on your website, go to the WordPress dashboard, search for the plugin, and then install and activate it.
Click on "Create Backup Now"
On the plugin's settings page, click on the big "Create backup now" button to create your first backup.
It is highly probable that you will desire automatic backup creation in the future. To achieve this, select "Have backups created automatically" and specify your preferred backup schedule.
This plugin is one solution if you need to migrate your site to another host or just restore the local backup.
The free version is limited to backups of 2GB in size. For unlimited sizes, please have a look at the Premium Plugin.
Let's explore some of its premium features.
Unlimited size
The unlimited size feature of Backupbliss Premium ensures that you can back up and migrate your WordPress site without restrictions. You get the benefit of advanced features such as incremental backups that save changes made since the last backup. This helps reduce storage space and saves the time required for backups. Furthermore, Backupbliss Premium provides a one-click restore option that lets you revert to a previous backup quickly.
With Backupbliss Premium's advanced features like incremental backups and one-click restore, you can easily back up and migrate your WordPress website without worrying about disk space or downtime.
External storage
The external storage feature of Backupbliss Premium is essential for ensuring the safety of your backup data. By utilizing cloud storage services like Dropbox, Google Drive, or Amazon S3, you can keep your backups secure and accessible from anywhere at any time. In case of any unfortunate incidents like a server failure or a compromised website, you can quickly restore your WordPress site through remote storage options provided by Backupbliss Premium.
Browse through files
If you're looking for an effortless way to sift through your backed-up files without hassle or confusion, then look no further than Backupbliss Premium. Integrated with a user-friendly interface that enables seamless navigation and easy access to all your data – be it backup or otherwise – this premium WordPress plugin is perfect for the modern-day webmaster who values efficiency and productivity above all else.
Whether you need to search for specific individual files or folders within your backup archive or simply want to restore everything at once in case of accidental deletion or corruption of important data; Backupbliss has got you covered.
Encrypt & password protect
To ensure that sensitive data is accessed only by authorized individuals, encrypting and password-protecting backup files is essential. With Backupbliss Premium's easy-to-use interface, users can schedule automated backups conveniently and secure them with passwords and encryption.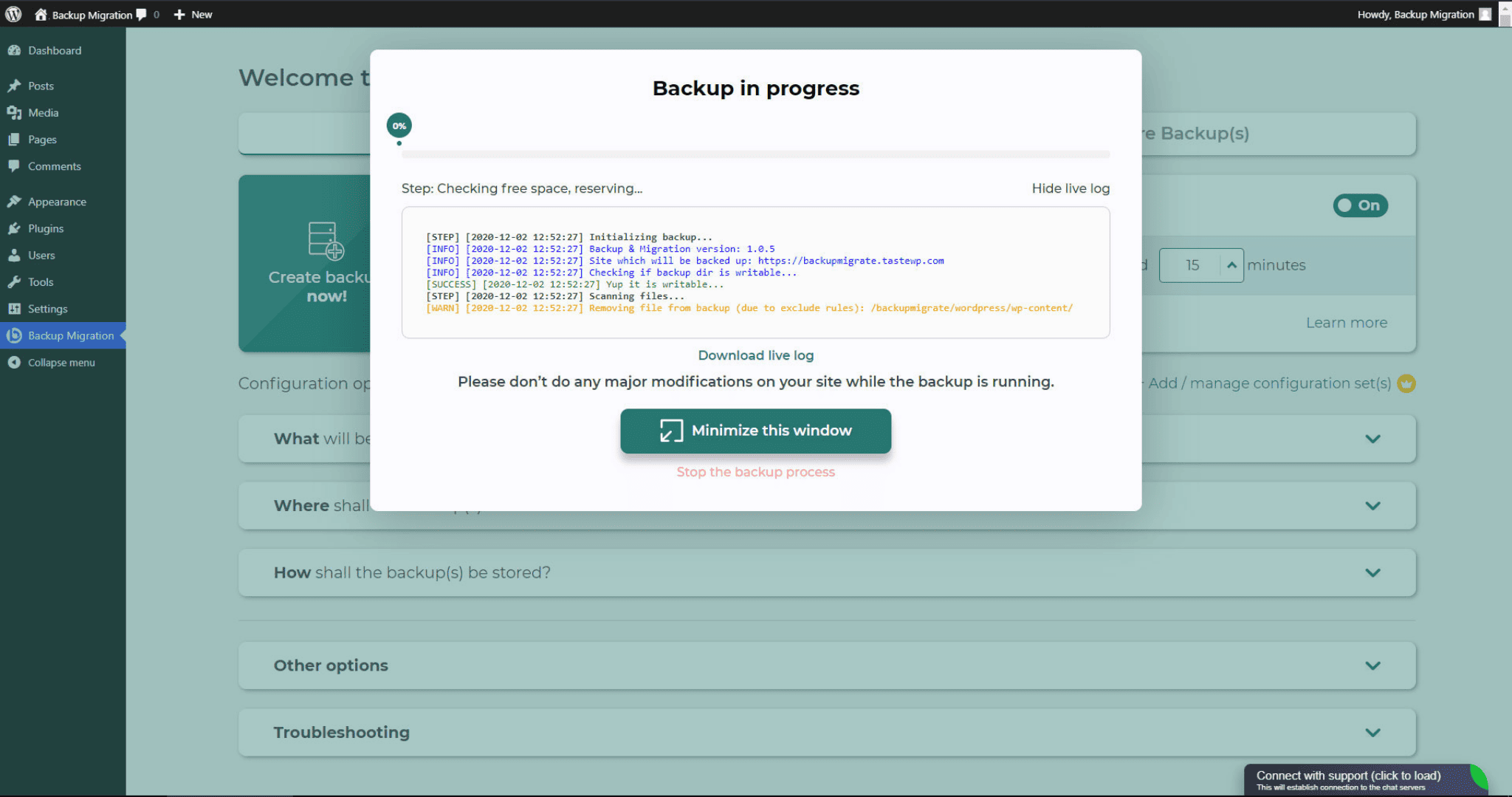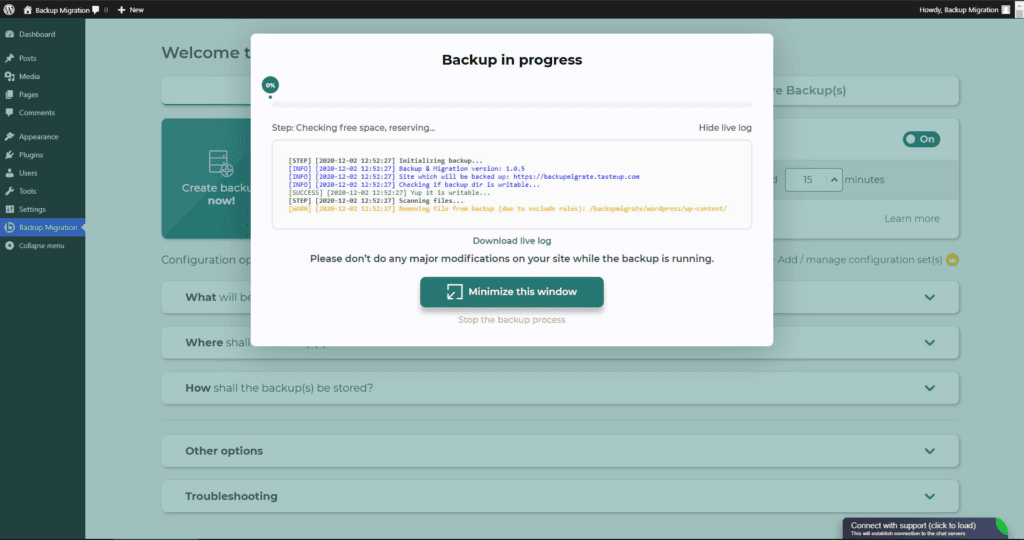 More zipping options
With Backupbliss Premium's dynamic functionality, users have access to an array of zipping options to tailor their backup process according to their preferences. This premium version enables users to exclude specific folders or files from the backup or includes only select ones, streamlining the backup process efficiently and cost-effectively.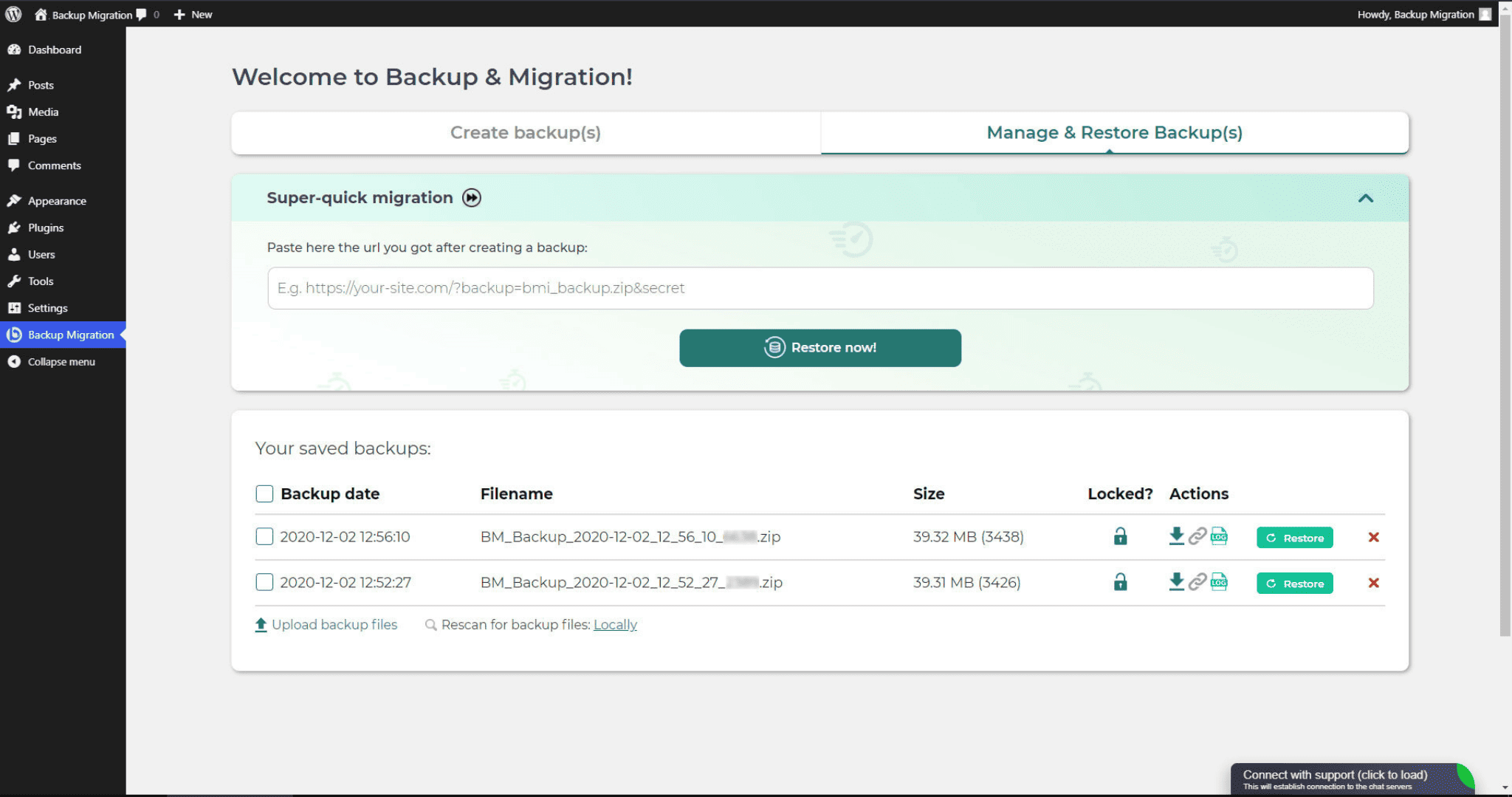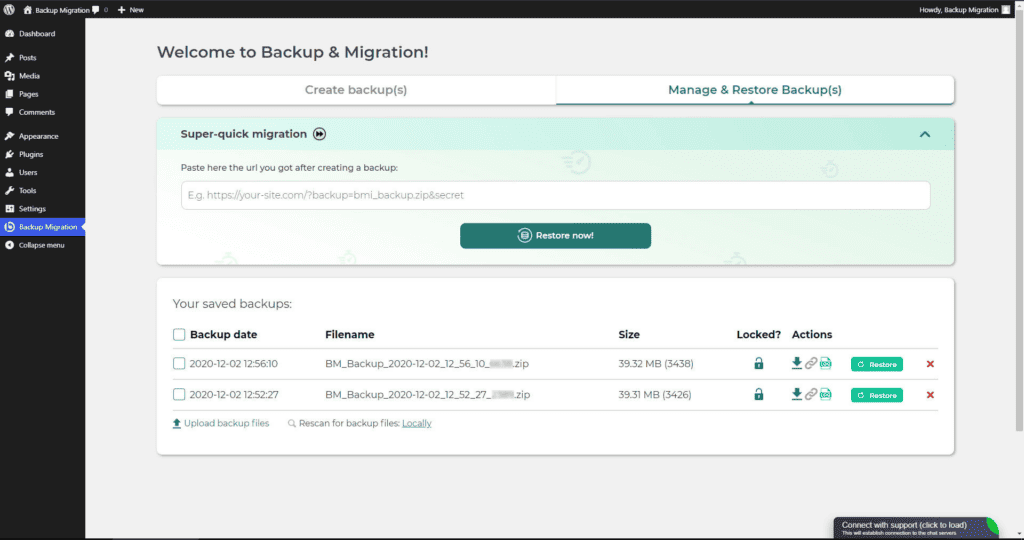 Furthermore, Backupbliss Premium offers automatic scheduling for backups that ensure your data is always up-to-date and secure even on remote storage sites like Google Drive or Dropbox.
Apply smart exclusion rules
Backing up your WordPress website is essential for reliable data protection. With Backupbliss Premium's smart exclusion rules, you can now simplify the backup process by excluding unnecessary files or folders. This feature saves time and optimizes storage space by avoiding the backup of temporary files or cache data.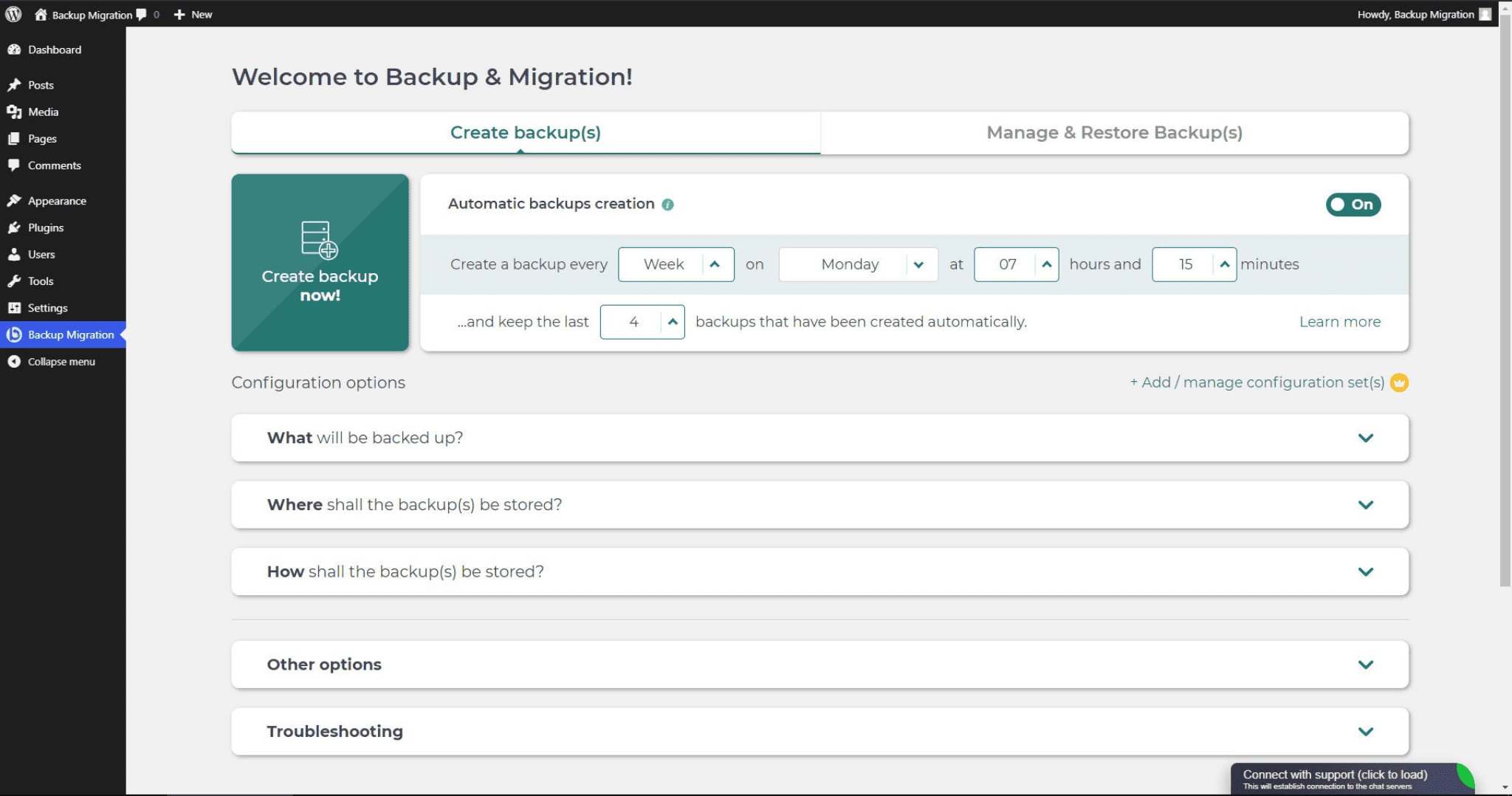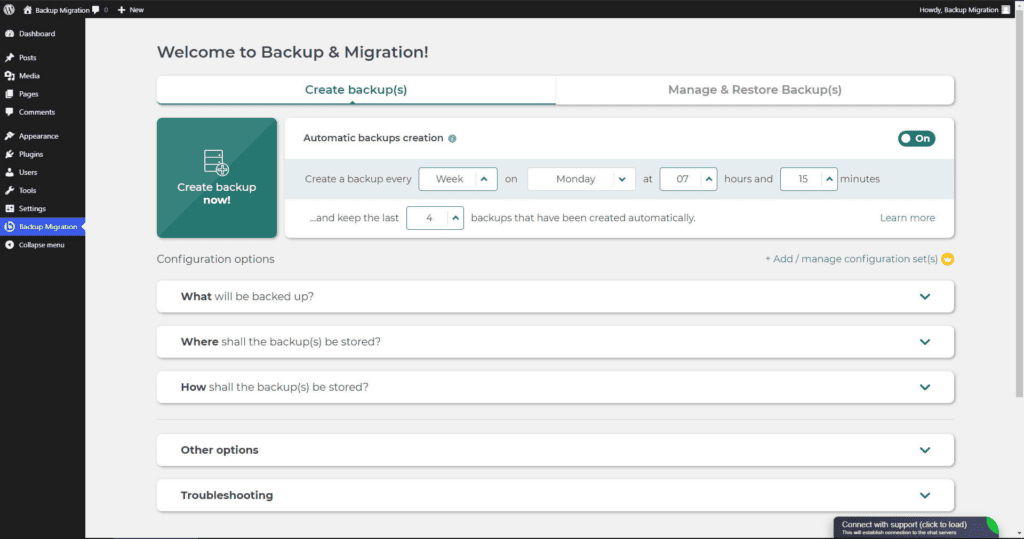 More backup creation triggers
The premium plan offers More backup creation triggers, e.g. trigger them by URI, or before updates are done on your site
Why Choose BackupBliss
Reasons to use
Schedule backups every day, week, or month
Have backups taken automatically
Control what's added and excluded in the backup
Super-fast migration
Local storage options
High backup speed
Easy backup and restore process
Tons of features
Migrate your site to another host
Top Support
Use-cases
Who can use BackupBliss
Web Developers
Small Business Owners
Content Creators
eCommerce Stores
Online Marketers
The premium version of BackupBliss starts at $29.98 for 6 months. There's a 14-day money-back guarantee.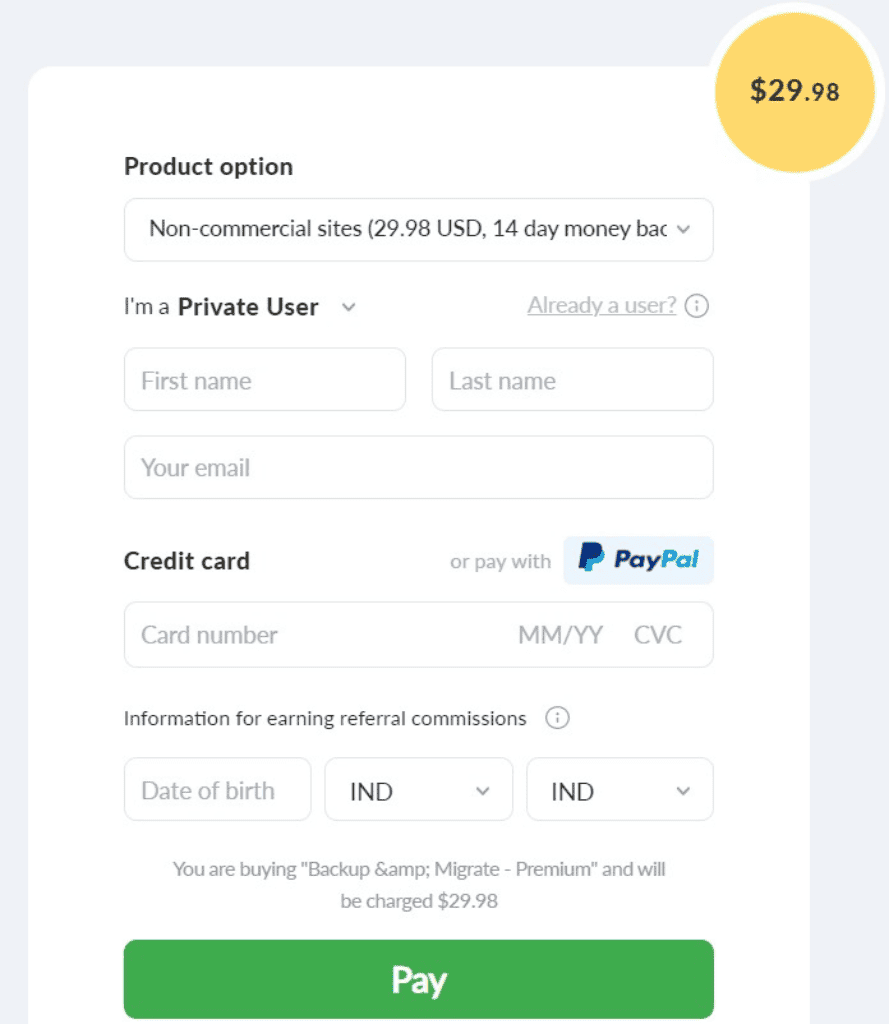 Support
Technical Support, Knowledge Base
FAQs
Email and live chat support.
Alternatives
Similar Plugins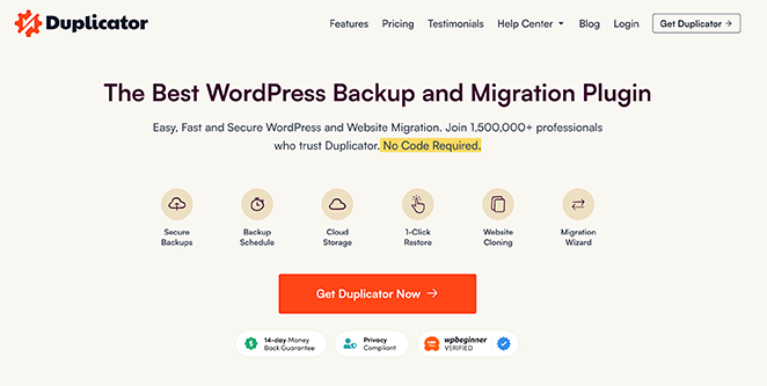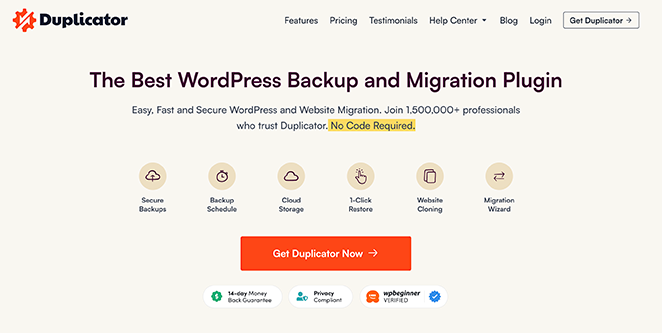 This essential WordPress plugin makes it easy to copy your WordPress site data from one location to another securely. With features like incremental backups and the ability to schedule automatic backups at your convenience.
BackupBuddy is one of the best WordPress backup plugins available in the market. It ensures reliable data protection for your WordPress website by allowing you to create and store backups of all your important files and folders.
Disclaimer text….
For reliable data protection of your WordPress website via backup & migration functionality, Jetpack Backup is an essential WordPress plugin.
Disclaimer text….
Final Verdict
Is BackupBliss Right for You?
When it comes to data protection, backups, and migrations are critical. But choosing the right plugin can be overwhelming. You need a reliable, secure, and easy-to-use solution that meets your needs. Backupbliss is the best WordPress plugin for reliable data protection.
Plus, its simple interface makes backing up and migrating your website a breeze. Choose Backupbliss for peace of mind knowing that your website's data is protected. Try it now!
Review Video
Watch it to learn more!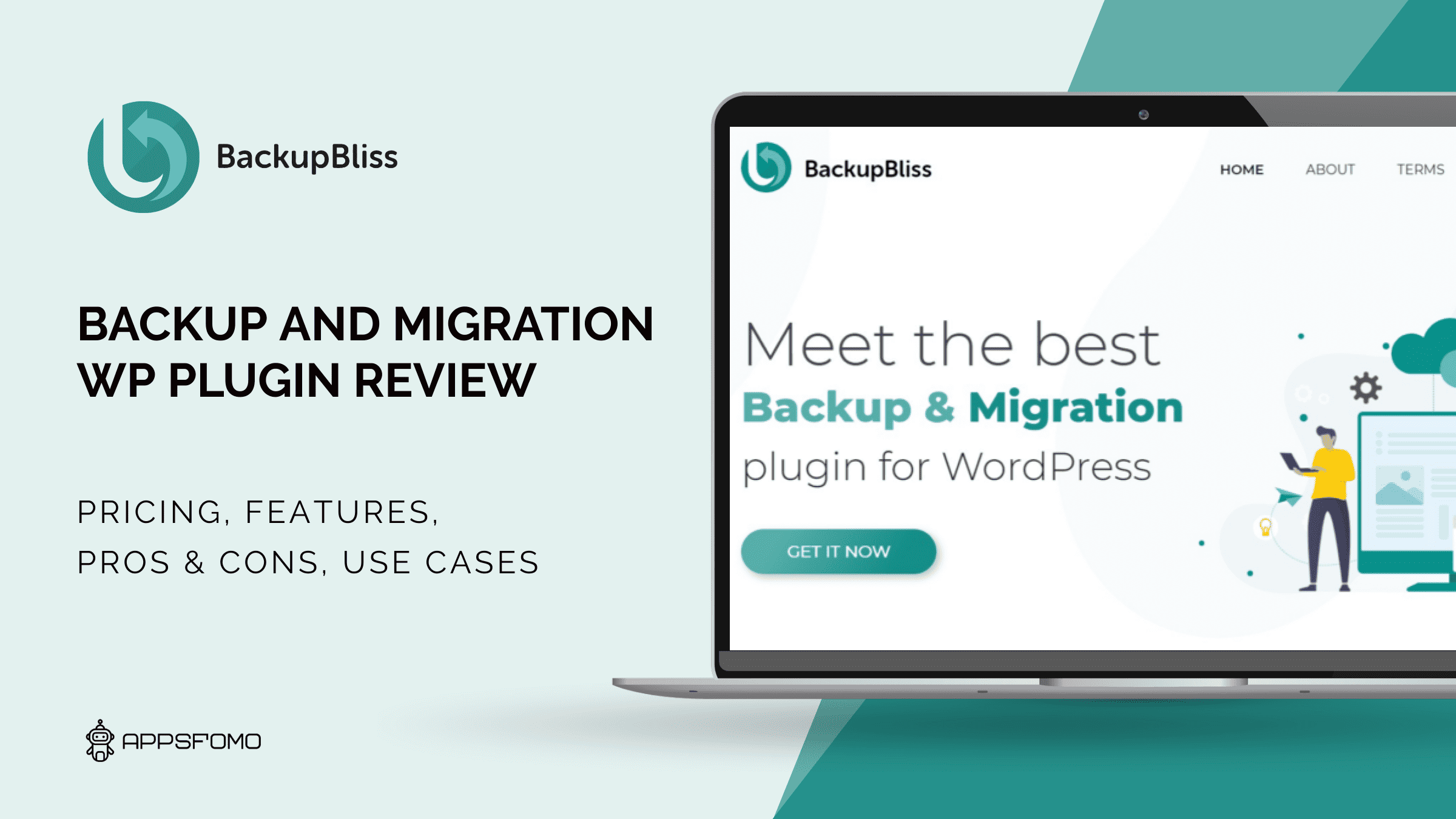 BackupBliss: Best WordPress Backup and Migration Plugin for Reliable Data Protection