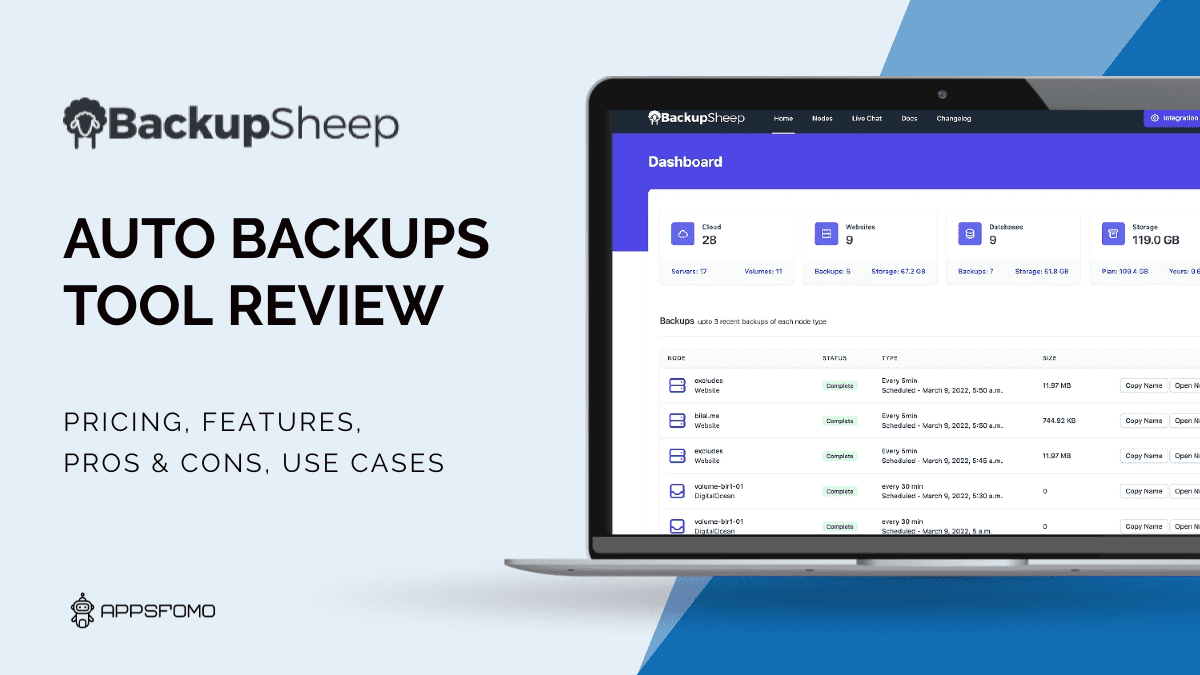 Backupsheep: The Best Backup and Recovery Solution for Your Business
Add to wishlist
Added to wishlist
Removed from wishlist
1
Add to compare
Are you tired of spending time and money on backups? Do you wish there was a better, more affordable solution available? Then you need backupSheep! This all-in-one platform allows you to quickly schedule server snapshots and offsite backups without writing code.
BackupSheep is the simplest and most user-friendly backup solution available for automated backups for servers, websites, databases and SaaS applications.


What Is BackupSheep?
Everyone knows the importance of backups, but sometimes it's just too time-consuming or expensive to take the necessary steps. That's where BackupSheep comes in. This easy-to-use dashboard allows you to schedule backups of your cloud servers hosted on Amazon Web Services, DigitalOcean, Vultr and OVH. Not only that, but BackupSheep is an all-in-one backup automation toolkit for servers, databases, and websites.
In addition to backups, BackupSheep also provides an easy-to-use management tool that lets you monitor and manage your backups. Plus, it's a SaaS product that you can use to automate backups on-the-go. So whether you're a small business or a large corporation, BackupSheep is the perfect backup solution for you!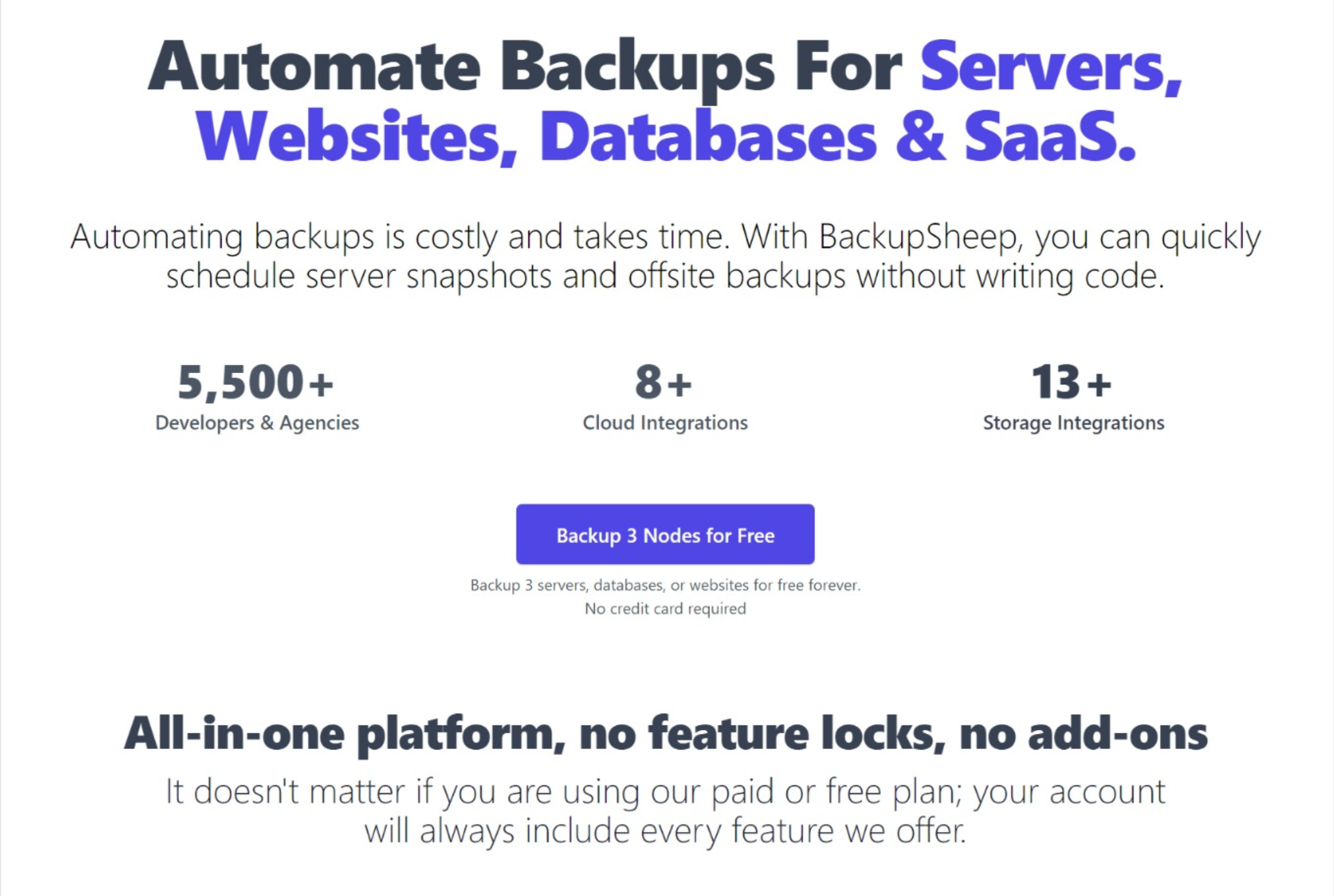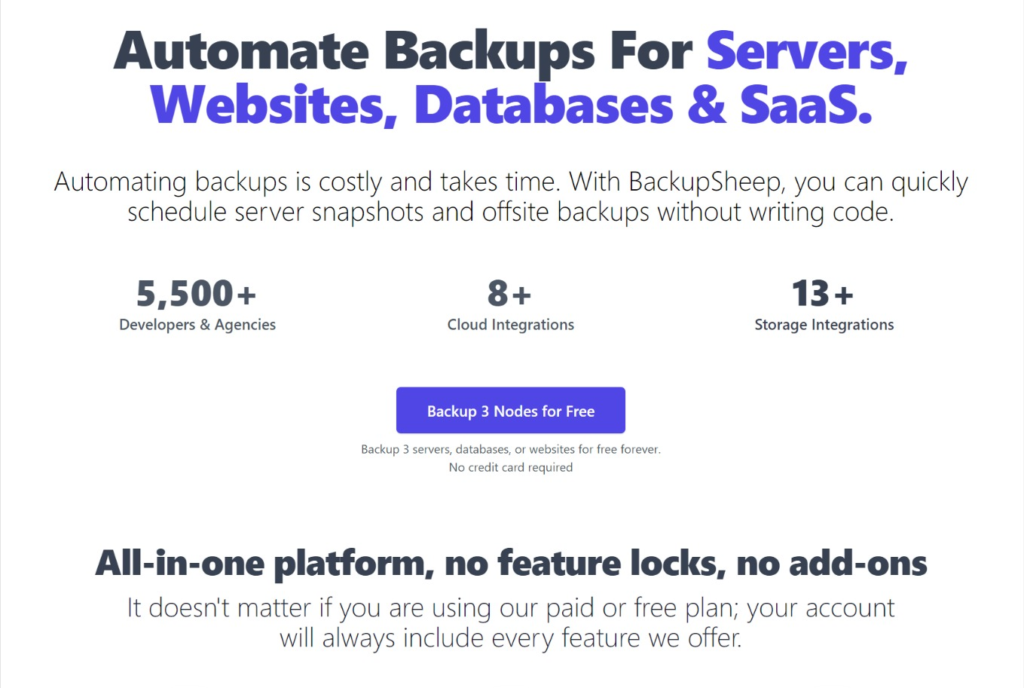 How does it work?
Here are different kinds of backup automation solutions they offer.
Server Snapshots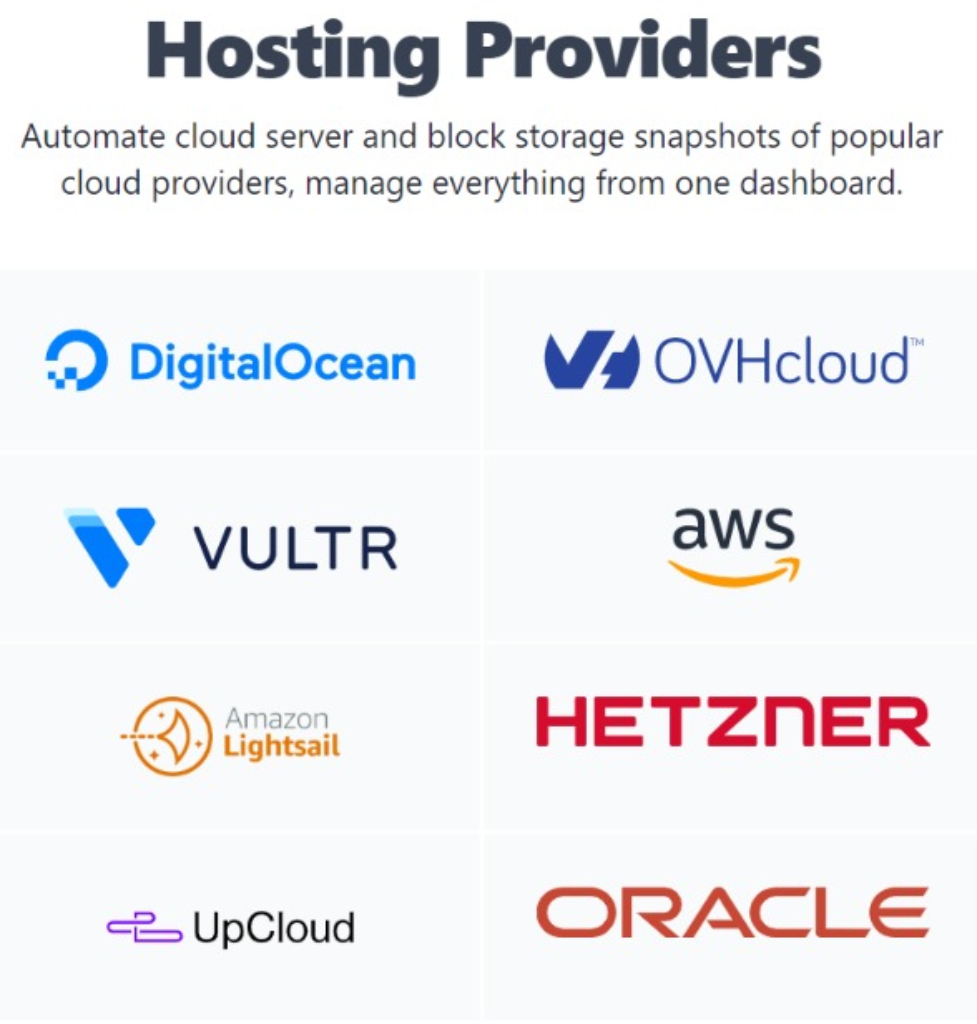 BackupSheep supports a variety of cloud storage services. As an example, they use DigitalOcean for now. Creating a manual snapshot of servers and volumes from your DigitalOcean dashboard is something you're most likely familiar with.
DigitalOcean also provides APIs. Using these APIs, anyone with programming knowledge can perform different actions on their DigitalOcean account using code.
The API action also includes the ability to create snapshots and delete snapshots.
BackupSheep allows you to join all of your DigitalOcean accounts and set up cloud server and volume snapshot schedules and retention policies. After that, they automate the snapshot taking procedure using DigitalOcean API.
Database Backups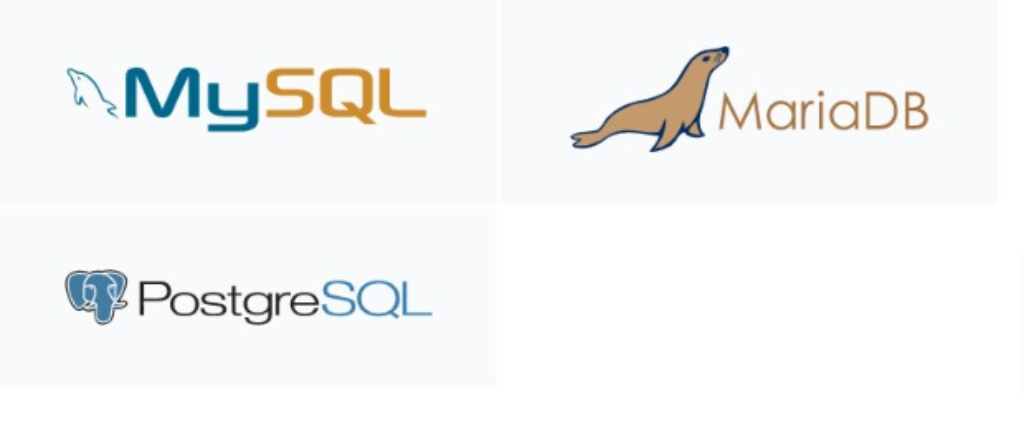 Many SQL and NoSQL databases are supported by BackupSheep. The process of creating a database backup and then compressing it using zip is straightforward. They use common CLI tools like mysqldump and pg_dump.
Depending on your configuration, you may store these compressed backups offsite. For example, AWS S3, Google Drive, Dropbox, and BackupSheep Default storage can all be used to backup your WordPress database at the same time.
Website Backups


With BackupSheep, you can schedule automatic offsite backups for your FTP/SFTP file server without writing code.
Company Details
Bilal Ahmed, a software developer living in Ancaster, ON, Canada is the founder of this tool. Earlier in May 2017, BackupSheep became available as a SaaS application to automate the backup scheduling of cloud servers. In 2021 BackupSheep went through a complete code rewrite to support future growth and provide more awesome services.
BackupSheep Features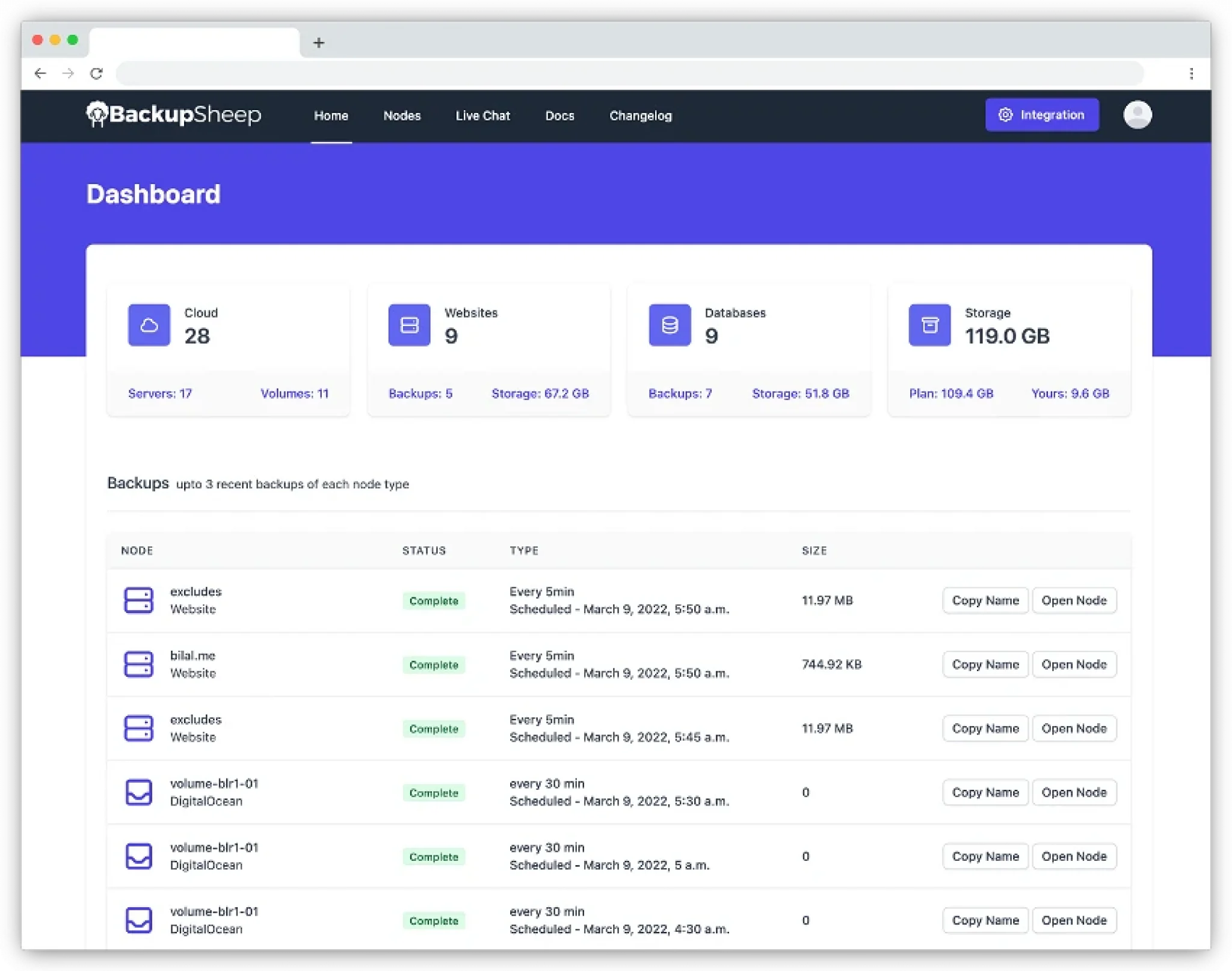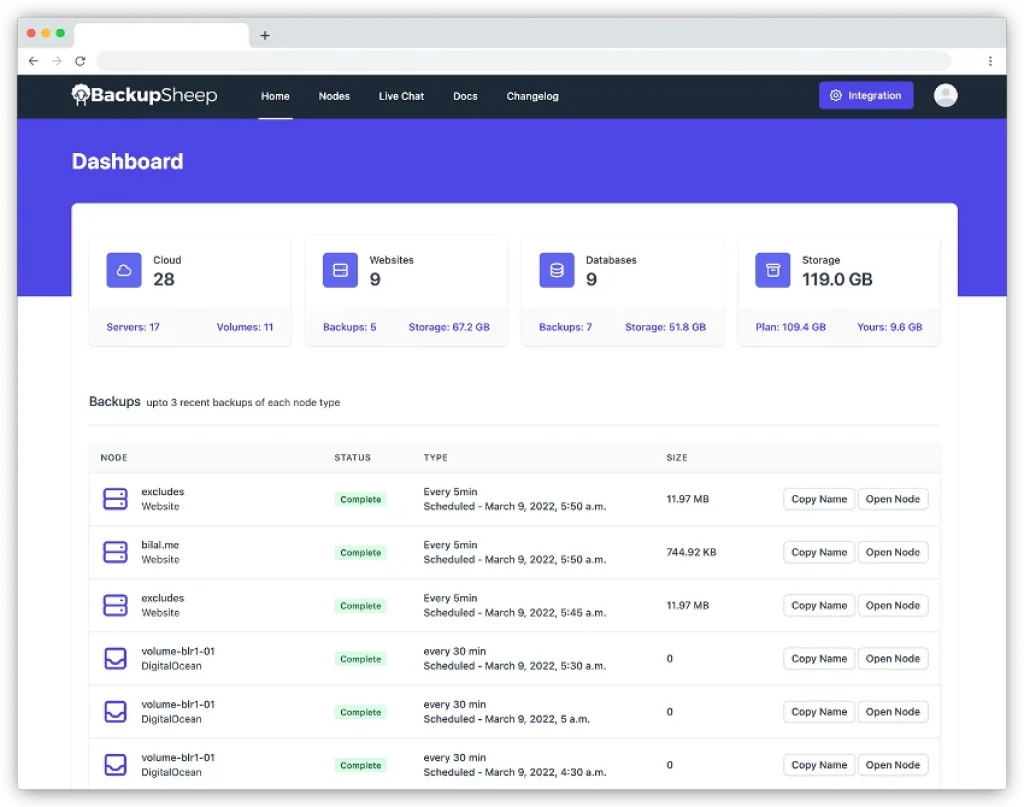 Snapshot Automation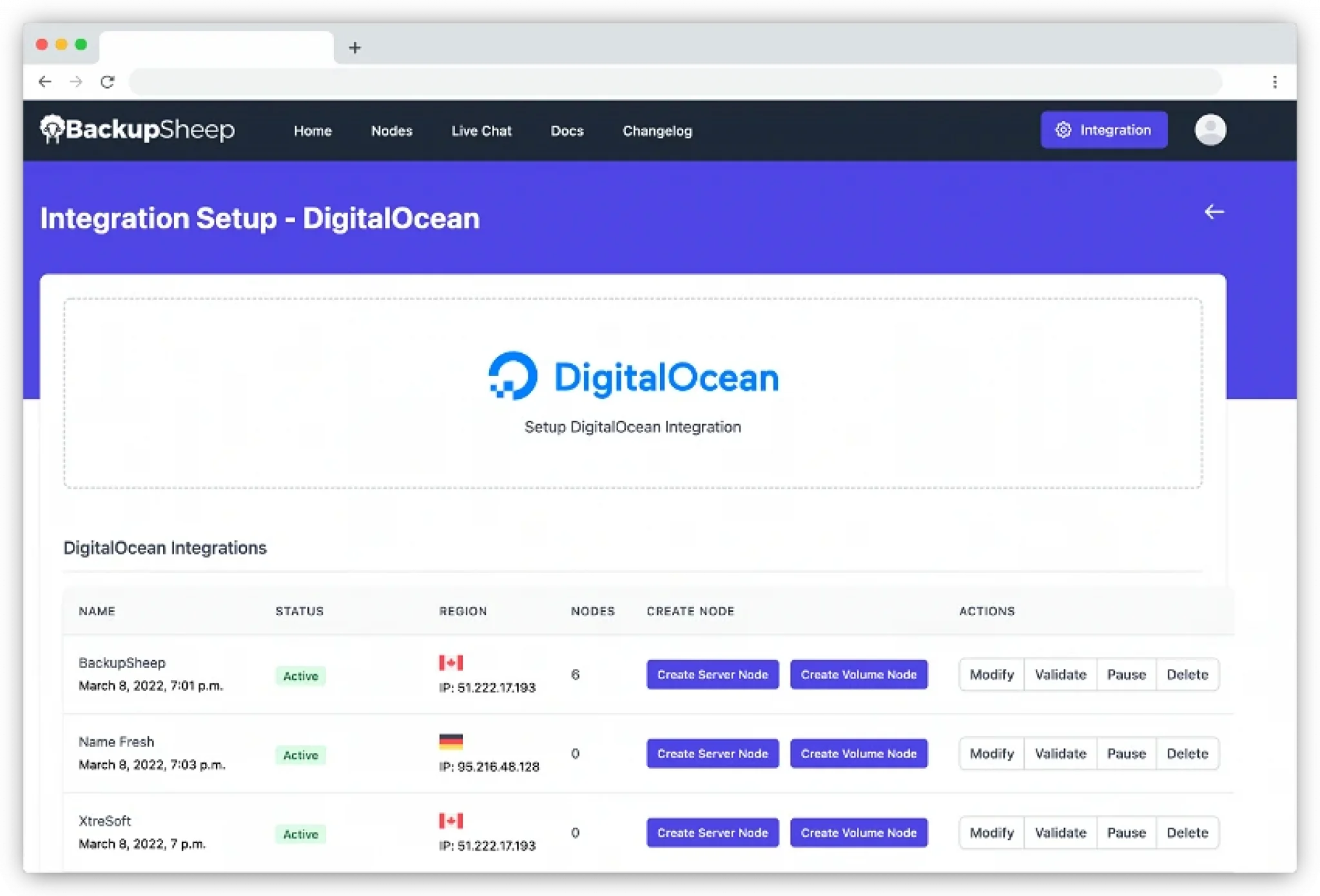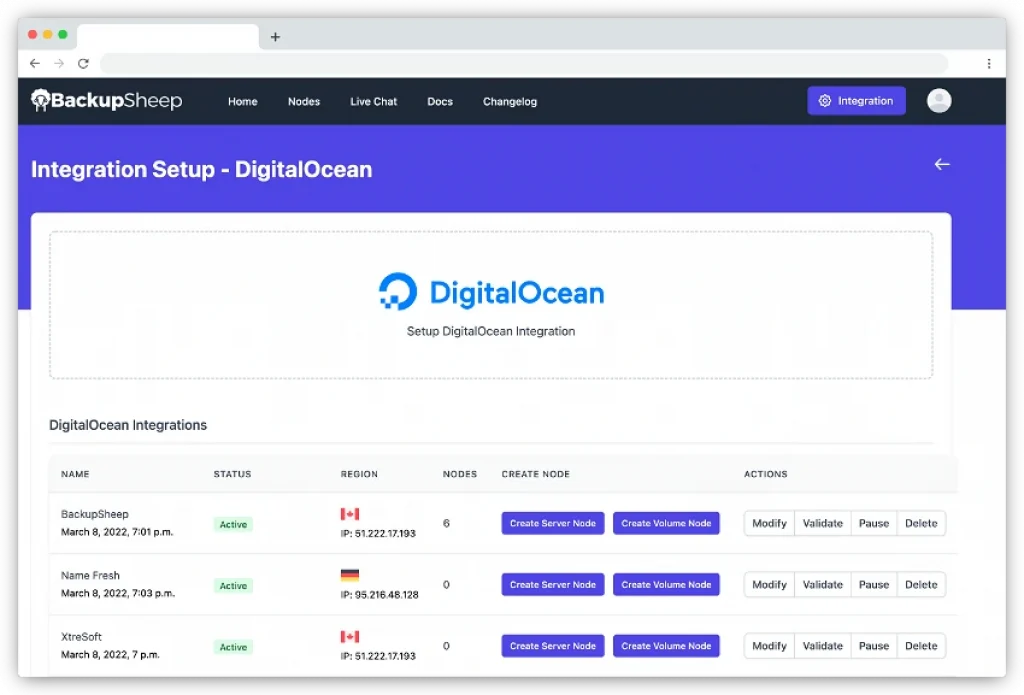 One of the key benefits of using snapshot automation software is that it can schedule cloud server snapshots from every hour to every day, in your timezone. This means you can always have a backup of your data and server configuration, without having to log into the system or worry about making mistakes. The software also provides detailed reports on how well each snapshot was executed, so you can make sure everything goes smoothly each time.
WordPress Plugin
BackupSheep is the perfect plugin to easily connect your WordPress websites. It allows you to backup all your website content and settings in one go, so you can keep your site safe and up-to-date at all times.
Team Members
It is important to share access to your affiliate marketing campaigns and products with team members, but it is also essential to restrict their access in case of misuse. This way, you can ensure that everyone on your team is working towards the same goals and objectives.
Client Access
One of the benefits of using a backup service is the peace of mind it offers in the event something unexpected happens. However, one way to further increase this sense of security for your clients is to share access to their backups with them. This way, they can manage their own backups and get alerted when there's an update or change made to their data.
Slack, Telegram & Email Alerts
Slack, Telegram and Email alerts can help you keep track of your communication channels in case anything important happens. By setting up backups for each of these channels, you'll get notifications even if one of them goes down for whatever reason. This way, you can continue working as normal without missing any key moments or messages.
Robust APIs
Backup Sheep is a robust cloud-based backup and archive solution that integrates with various applications using REST APIs. This means that you can easily access your backups from anywhere, regardless of the application or platform you are working on. With our easy-to-use API, it's simple to integrate Backup Sheep into your existing applications – making data security and disaster recovery much easier for you!
Multi-Storage Backups
Multi-storage backups can be a time-saving and helpful way to protect your data. Rather than uploading multiple backups to different storage accounts, you can upload them all at once using one backuprun. This will ensure that if anything happens to any of the storage accounts where the backups are stored, you'll still have access to the most important files.
Upto 1-Minute Intervals
Backup scheduling can be a daunting task, but 1-minute backup intervals make it a little bit easier. By having backups scheduled at regular intervals, you're ensuring that all your data is safe and accessible in case of an emergency. Plus, with flexible backup times you can ensure that your work schedule remains unaffected even during hectic moments.
Crontab Syntax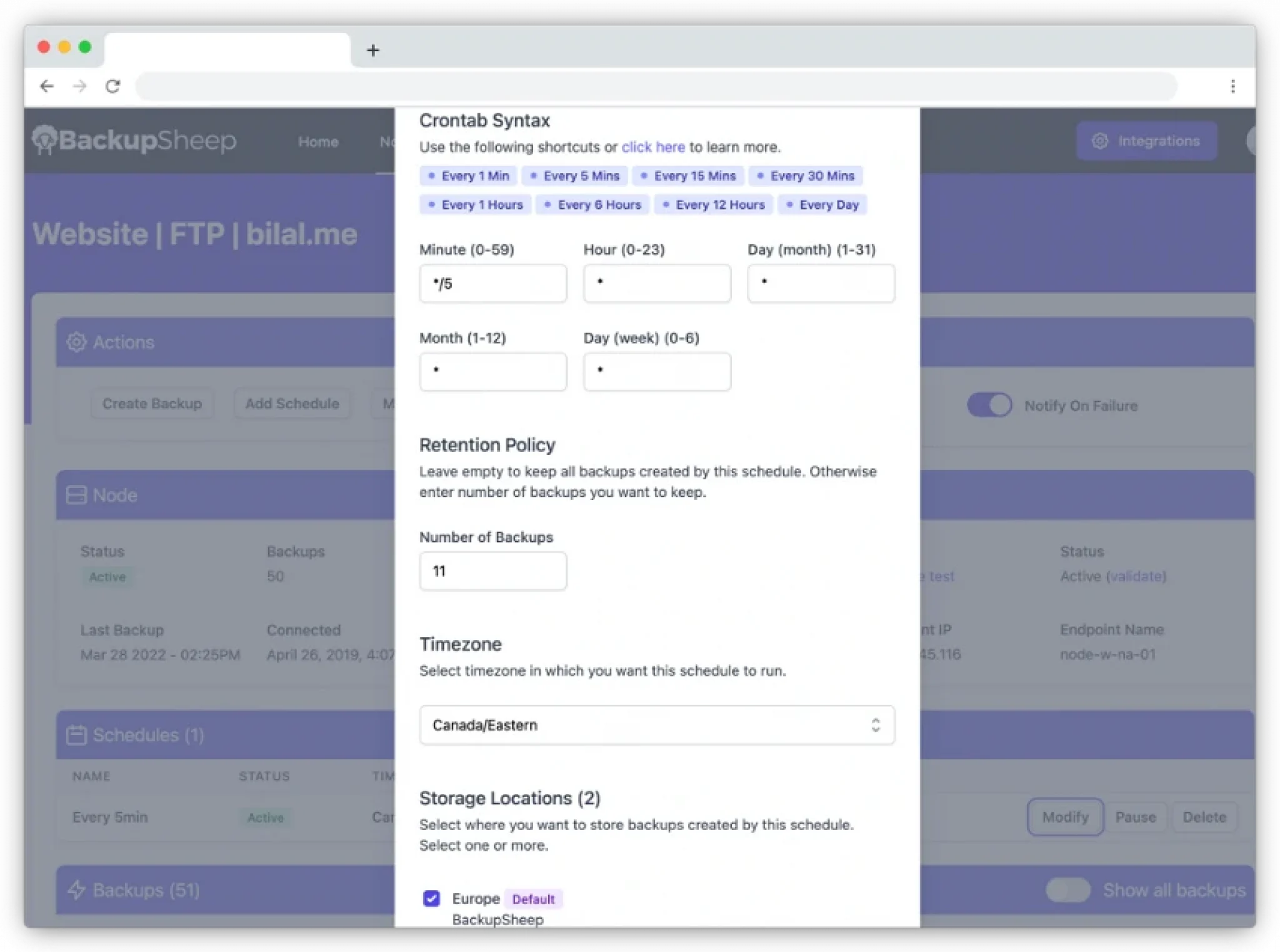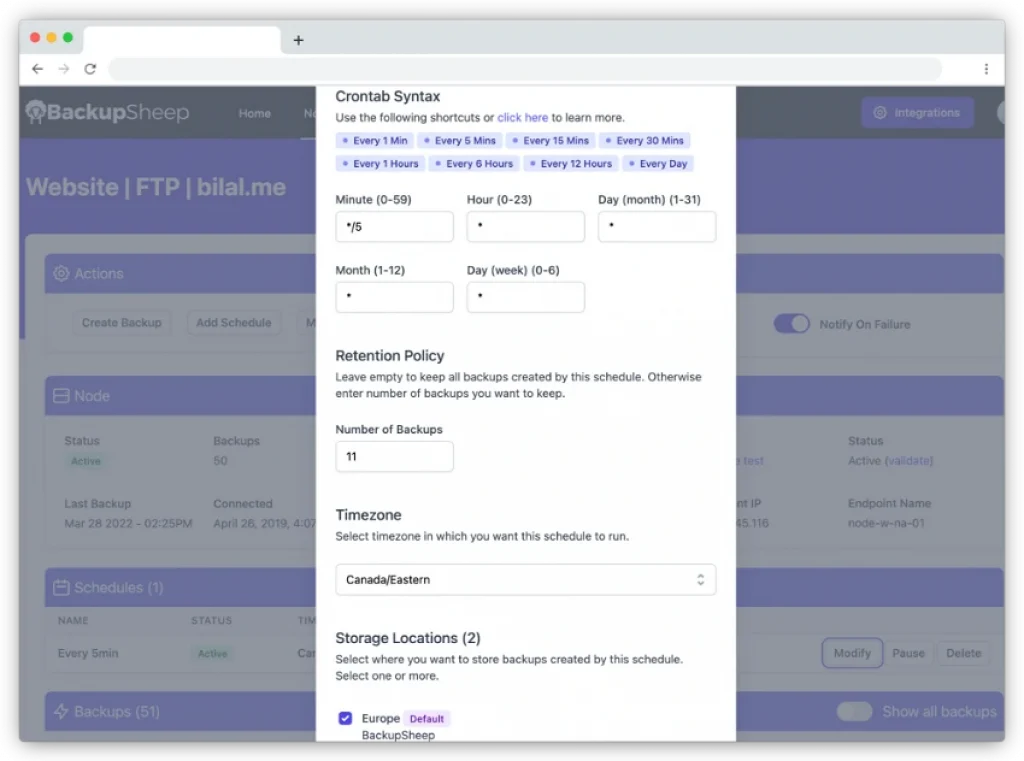 It is important to make regular backups of your data in order to avoid any unforeseen accidents or corruption. One of the most efficient ways to do this is by using crontab syntax. This allows you to schedule specific backup tasks at regular intervals, or even on a certain day and time. By doing so, you can be sure that your precious data will always be safe and accessible no matter what happens!
Timezone Aware
Making sure your content is optimised for different time zones can be a challenging task. However, by creating a timezone-aware schedule, you can ensure that all the posts and videos are brought to the attention of your potential readers in the right time zone. Furthermore, it will help you plan better marketing strategies as well as allocate more resources towards critical tasks at specific times.
Multi-Schedule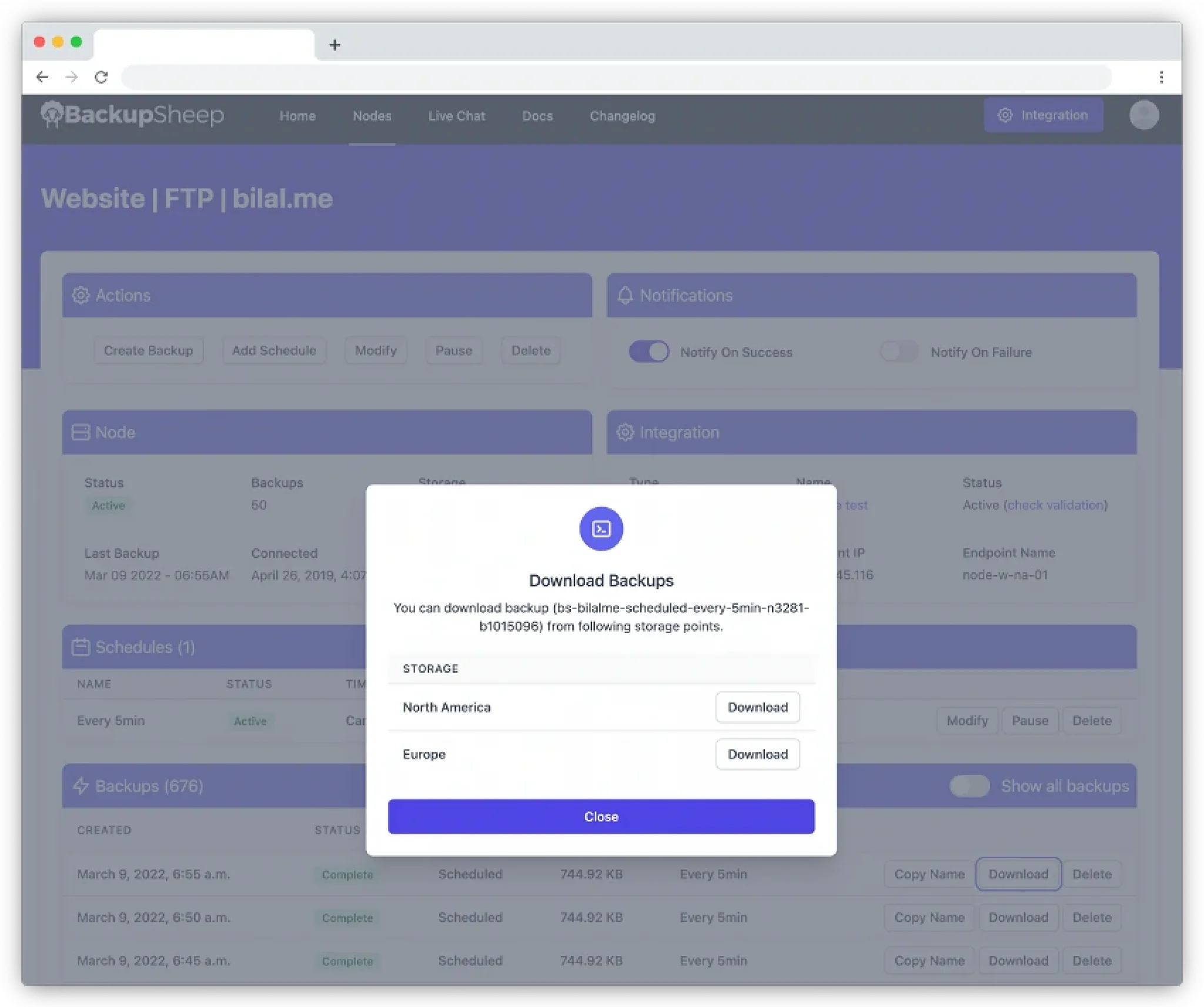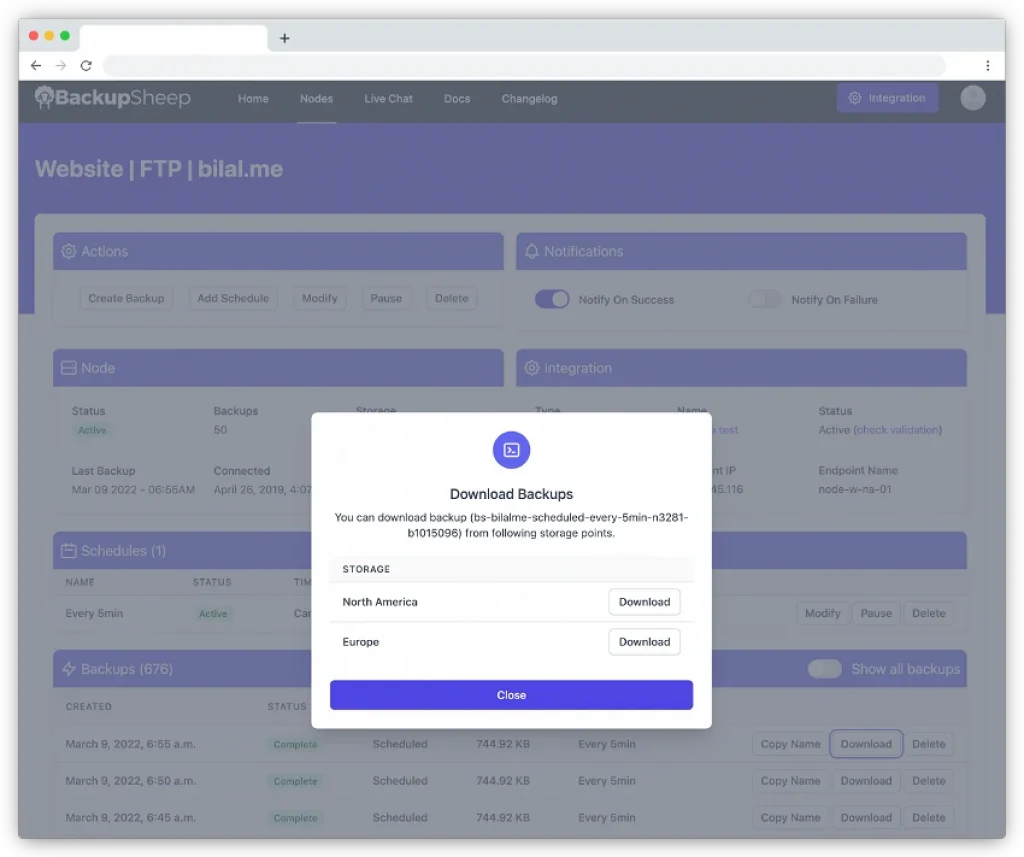 One of the most important aspects of data security is having multiple backups. By creating multiple schedules per node, you can create multiple backups in case something goes wrong with your primary schedule. Doing this will help protect your data from unexpected and potentially damaging events.
On-Demand Backups
Many people dread the thought of losing their data in case of a system crash. But what if you no longer had to worry about it? By creating instant backups using a dashboard or API, you can be sure that your data is always safe and accessible. This way, in the event of a system crash or other emergency, you will have peace of mind knowing that your data is already backed up and ready to go!
Infrastructure
As a business, you need to ensure that your data is always safe and accessible. To do this, it's important to have an NVMe storage system and a high throughput network for backups. By having both of these things in place, you can be sure that your data will stay safe even during the most chaotic times.
S3 Compatible
Being able to access and push backups of your data using any tool which supports S3 is a great advantage. This includes both cloud-based solutions like Dropbox and local tools like Windows Server Backup.
Canadian Support Team
Making the switch to an online-only business can be daunting, but having a support team based in Canada is always a reassuring thought. Whether you have questions about setting up your website or need assistance with billing or shipping, our team are here to help 24/7.
BackupSheep Support
They have Live Chat and Email Support , usually responds within 24 hours.
It is also provided with Excellent Roadmap.
They very good Documentation.
Why Use BackupSheep
Backupsheep is the perfect backup solution for small businesses and individuals.
It's easy to set up and use.
Backupsheep offers peace of mind by protecting your important data from disaster.
Server Backups is easy
Helps in WordPress Backups
Remote backups for Cloud instances becomes easy
Database Backups is possible
Connects all your cloud hosting accounts
Provides Public APIs to automate snapshots with major cloud providers
Pricing Plans
Start for free, automate your backups today, no credit card required. Plans scale with your growth.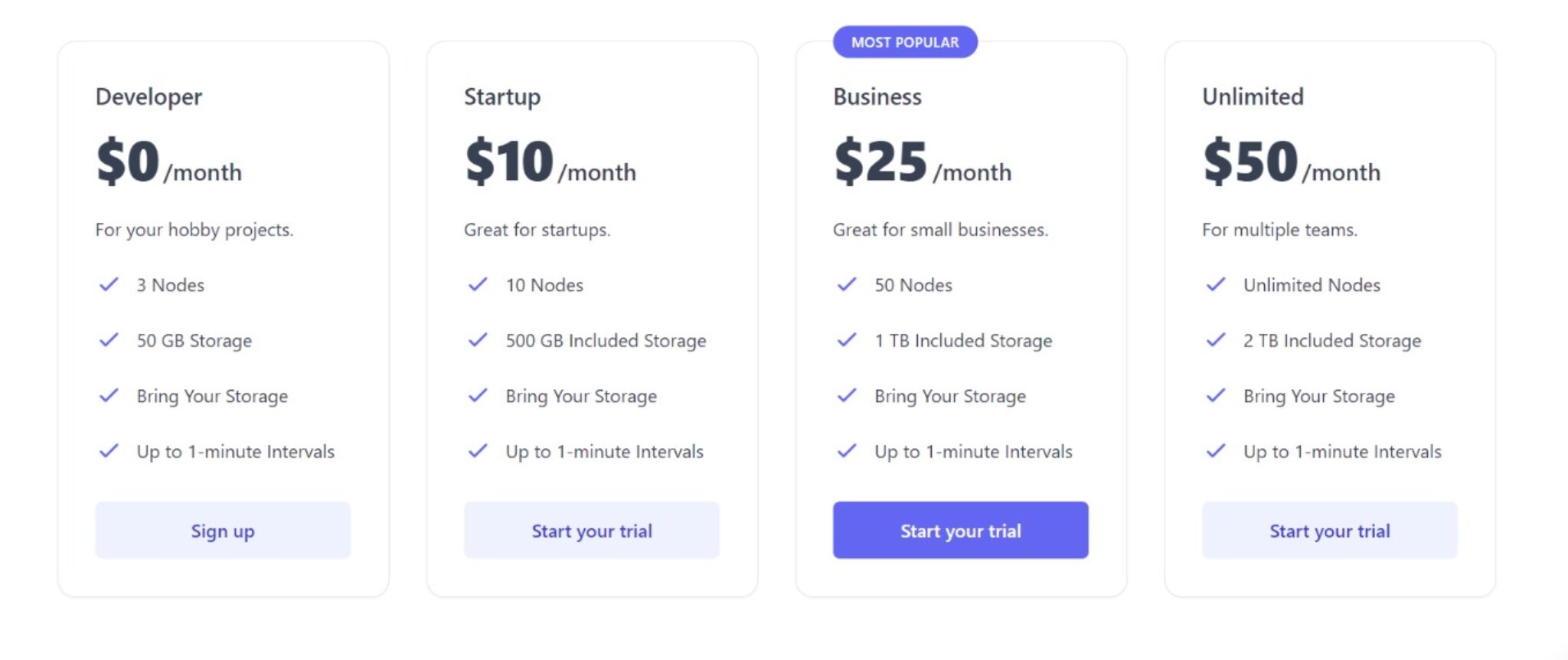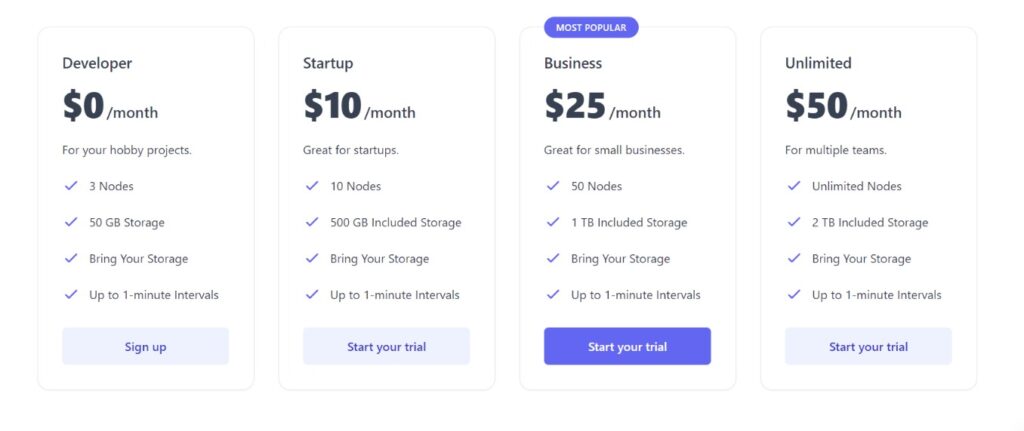 Alternatives to BackupSheep
SnapShooter is a powerful, easy to use backup software that provides you with peace of mind by backing up your DigitalOcean servers, databases, and applications. It gives you the tools to make informed decisions about your backups and keep them backed up on schedule.With SnapShooter, you can scale your backups from hourly to daily with retention policies.
BackupGuard is an all-in-one WordPress backup platform that takes care of everything for you. It helps you save time and effort by automating tasks that would otherwise need to be performed manually, such as website backup, migration, and restoration. It provides website backup and disaster recovery services in the easiest way possible; saving time and securing data.
Social Media Presence
Is BackupSheep right for You ?
BackupSheep is a simple, affordable backup solution that offers a wide range of features. Say goodbye to your backups' troubleshooting code. For a seamless user experience, BackupSheep enables you to manage all your backups in one dashboard.
If you're looking for an affordable backup solution that offers a wide range of features, look no further than BackupSheep. Keep reading to find out more about this great solution!
Why backupsheep is the Best Backup and Recovery Solution for Your Business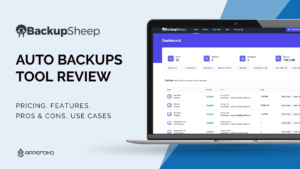 BackupSheep is a no-code backup automation tool that lets you delegate backups for cloud servers, databases, and file servers.
Product Brand: Appsfomo
Product Currency: USD
Product Price: 23
Product In-Stock: InStock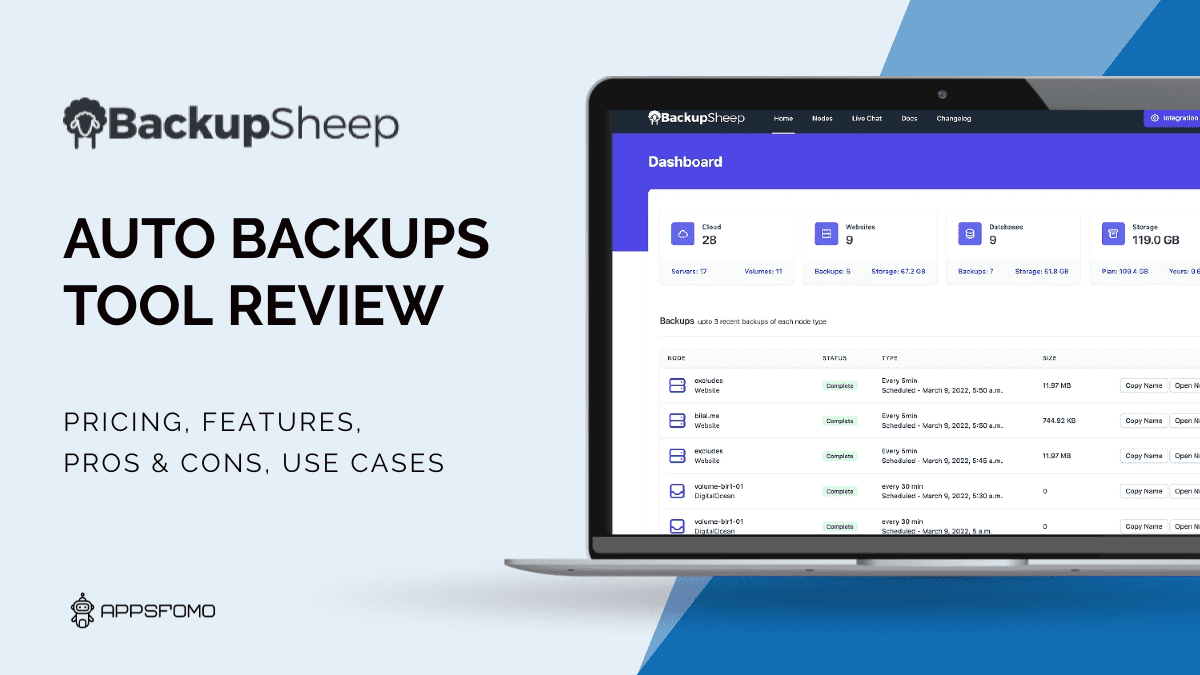 Specification:
Backupsheep: The Best Backup and Recovery Solution for Your Business
| | |
| --- | --- |
| Review Date | Dec-22 |
| Company | BackupSheep |
| Country | Canada |
| Initial Release | 2017 |
| Pricing | Montlhy |
| Free Version | Free Tier |
| Lifetime Deal | Yes |
| LTD Platform | Appsumo |
| Money-Back | N/A |
| Appsfomo Rating | 7.7 |
| Support type | Email, Live Chat |
| Integrations | Amazon S3, Dropbox, Google Drive, Onedrive |
| Supported Device | Web Based |
| Mobile app | Not Available |
| Affiliate Program | Yes |
1 review for
Backupsheep: The Best Backup and Recovery Solution for Your Business
PROS:
A good amount of space
Their app is very intuitive and user friendly
Large number of integrations and they are constantly adding new ones
CONS:
WordPress restoration is not streamlined (Requires multiple steps)
Setting up this software is a bit difficult, especially for non-techies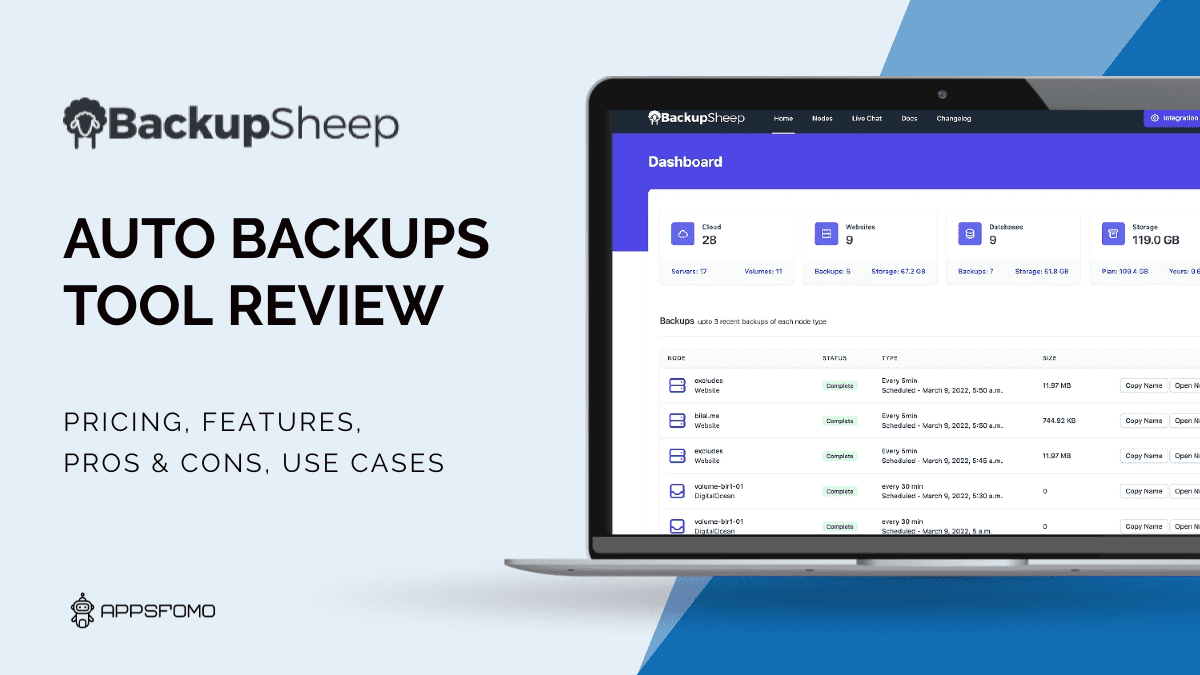 Backupsheep: The Best Backup and Recovery Solution for Your Business