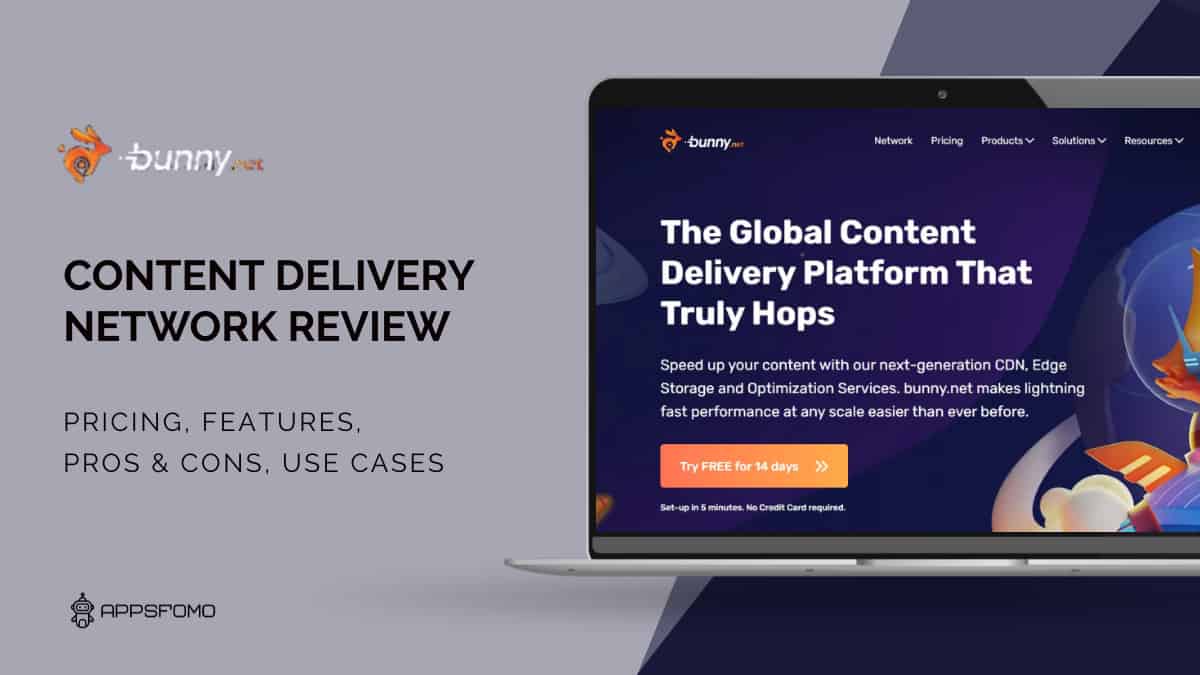 BunnyCDN: Most Affordable Content Delivery Network Starting at $1
Add to wishlist
Added to wishlist
Removed from wishlist
0
Add to compare
As a website owner, one of your most significant concerns is to provide visitors with an amazing user experience. One way to achieve this is by enhancing your website's speed, as it can be a make-or-break factor for retaining visitors.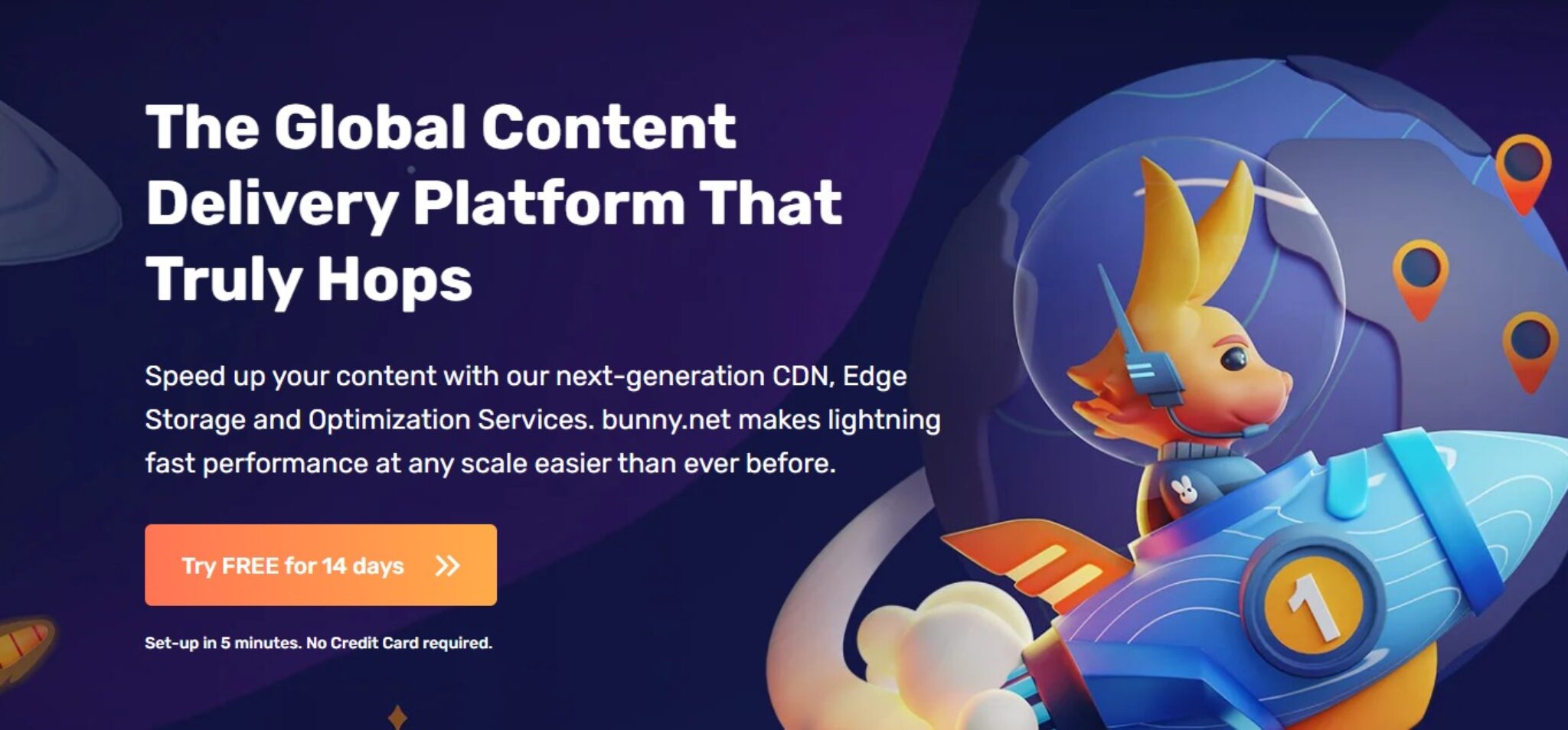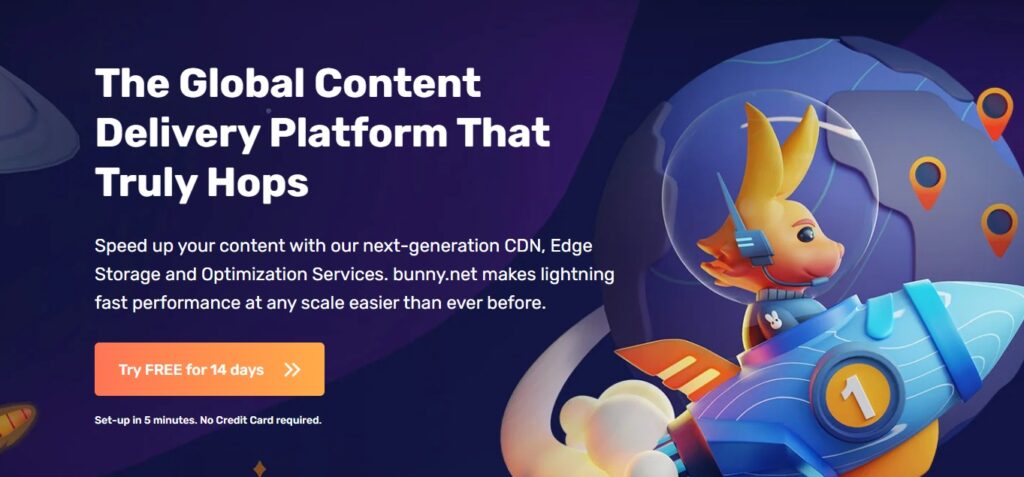 And that's where BunnyCDN comes in, a feature-packed content delivery network that focuses on speed, affordability, and ease of use. In this blog post, we'll dive into BunnyCDN's unique features, including the SmartHop engine, customizable caching, DDoS protection, and more. We'll also compare it against industry leader Cloudflare CDN, so you can make an informed decision on which one suits your website's needs better. Read on as we cover how BunnyCDN can help in speeding up your website and provide users with lightning-fast content delivery.
What Is BunnyCDN?
Overview
BunnyCDN is an efficient Content Delivery Network (CDN) that helps websites to load faster. It works by caching static files and reducing the number of requests made by the server.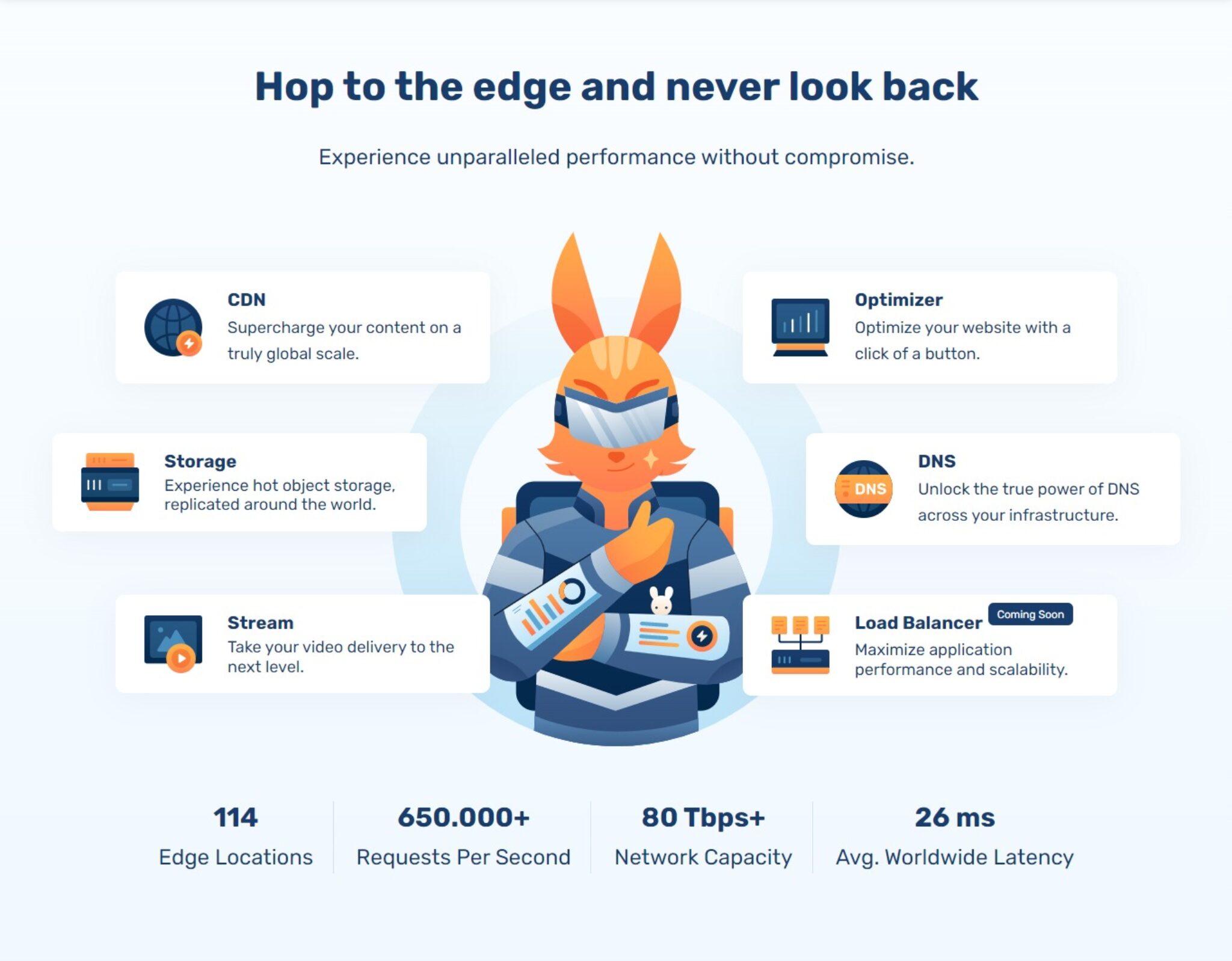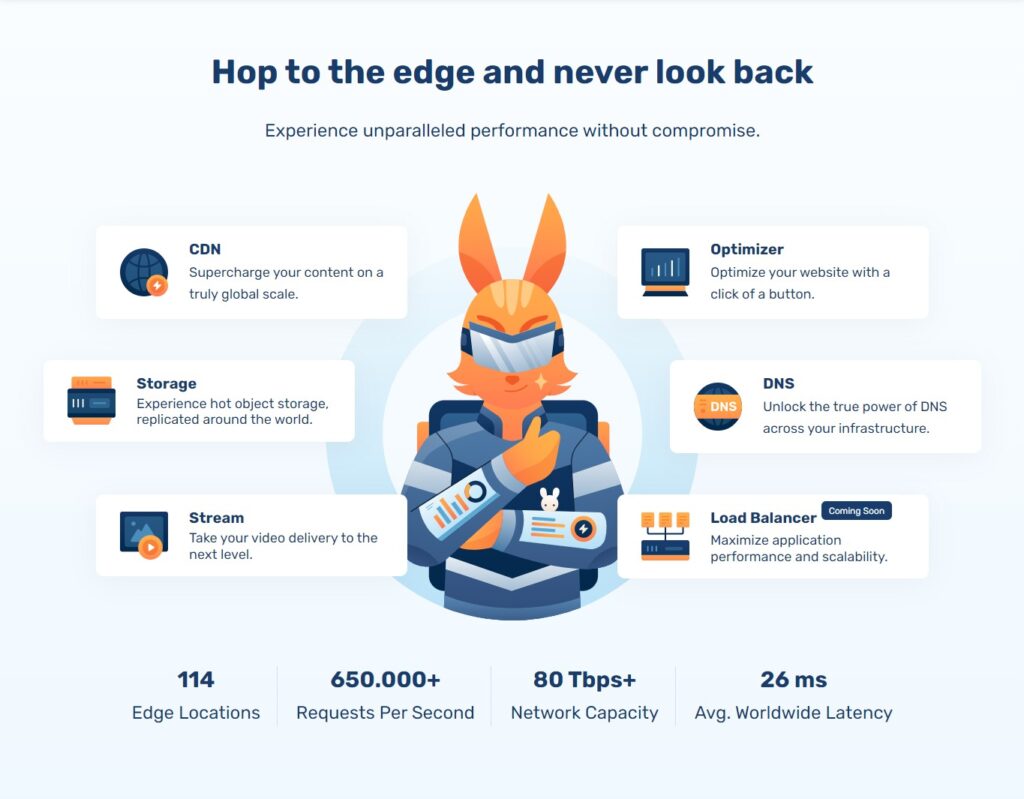 BunnyCDN offers various features like dynamic Delivery Paths, cache invalidation, and much more. If you are looking for improved website performance, BunnyCDN is a good option. Installing and activating the BunnyCDN plugin for WordPress can be done easily and setting it up is a simple process. Give BunnyCDN a try and enjoy a faster, more reliable website.
Company Details
BunnyCDN was founded on Jan 1, 2015 and is headquartered in Slovenia. The company provides a range of services, including Content Delivery Network, Cloud Storage, Video Delivery, and Software Distribution. BunnyCDN serves websites of varying sizes, up to 100,000 estimated employees in the European Union. BunnyCDN is notable for being GDPR compliant, ensuring the privacy and protection of user data. The company has raised $6M, with the last funding round closing on Oct 5, 2022, from a Seed round.
Online Presence
How does BunnyCDN work?
Basic Features
BunnyCDN is a feature-packed content delivery network that provides a wide array of tools to optimize your website's speed. One of its most prominent features is its WordPress plugin that makes it easy to install and activate on your site. If you have a WordPress site, you know how important it is to have your site load as quickly as possible to keep your visitors engaged. BunnyCDN provides a hassle-free setup for WordPress. BunnyCDN also offers a Python SDK, which makes it a popular choice among developers.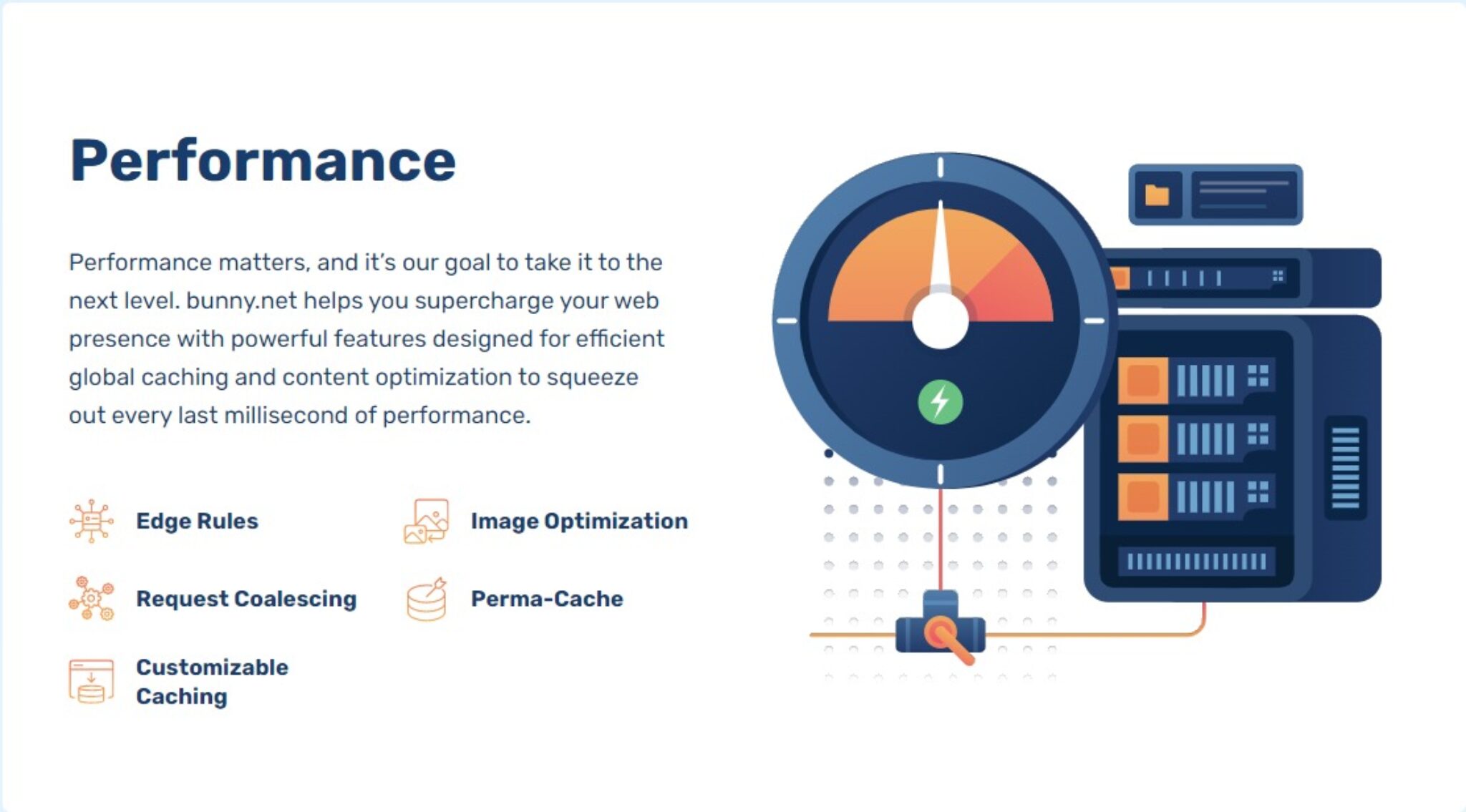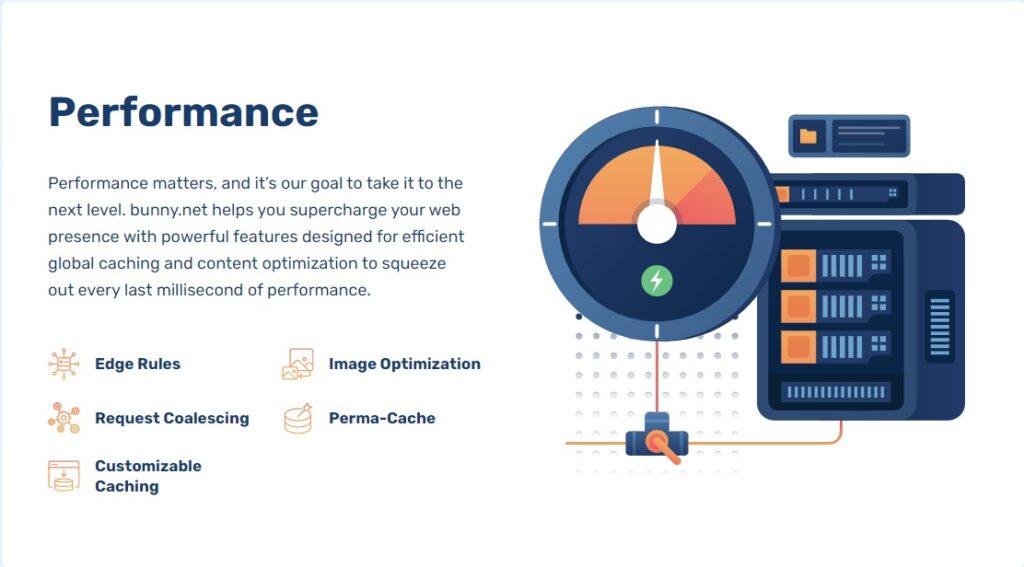 Edge Rules
BunnyCDN is a feature-packed content delivery network that offers a variety of tools to help boost your website's speed. One of its key features is Edge Rules, which allows users to customize operations such as blocking requests, redirecting URLs, and changing response headers based on request URL and other factors.
Edge Rules come with a certain amount of free rules, and additional rules can be purchased for $1/rule. A common rule is to redirect the BunnyCDN hostname to a custom hostname.
Perma-Cache
One of the key features of BunnyCDN is its Perma-Cache functionality. This feature helps to minimize latency and improve cache/hit ratio, which can greatly boost your website's speed. BunnyCDN integrates seamlessly with popular cache plugins, making it easy to get started.
It's important to note that after adding your website to BunnyCDN, it may take up to a day for the cache HIT rate to build up.
Real-Time Monitoring
With real-time monitoring, you can track the performance of your website and make any necessary adjustments in just minutes. BunnyCDN provides this feature to ensure that your content is delivered quickly and without errors, allowing your website to perform at its best at all times.
This real-time monitoring also provides valuable insights into how your website is performing, helping you identify any potential issues before they become major problems.
SmartHop Engine
The SmartHop Engine constantly monitors and optimizes website performance, allowing for faster and more efficient content delivery. The team behind the SmartHop Engine is dedicated to constantly developing new features and enhancements to improve website performance and ensure that your site is always running at its best. With the SmartHop Engine, BunnyCDN offers a top-of-the-line content delivery network that can significantly boost your website's speed and performance.
Real-Time Statistics
Real-Time Statistics allows you to monitor your website's traffic and performance in real-time, giving you valuable insights into how your website is performing. By analyzing this data, you can make informed decisions about how to improve your website's speed and overall performance.
The real-time statistics provided by BunnyCDN include information such as website visits, page views, and bandwidth usage, allowing you to track the performance of your website over time.
How is BunnyCDN different?
Unique Features
BunnyCDN has some unique features that set it apart from other content delivery network providers. One such feature is graceful serving of WebP images, which are an efficient compression format for images. BunnyCDN supports this format for modern browsers, ensuring that images load quickly and efficiently. Another advantage of BunnyCDN is that it is easy to set up in WordPress, with step-by-step instructions available for a seamless process.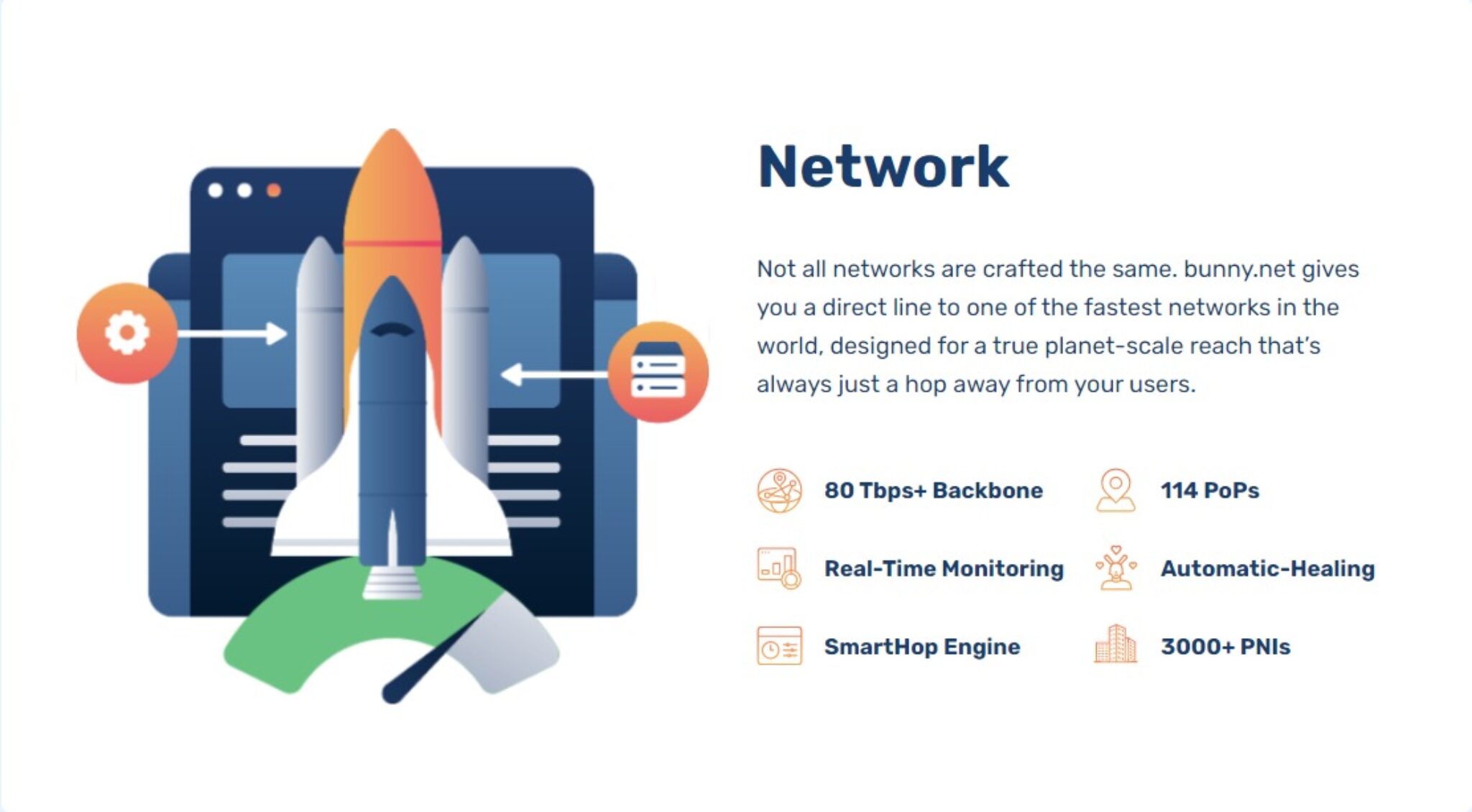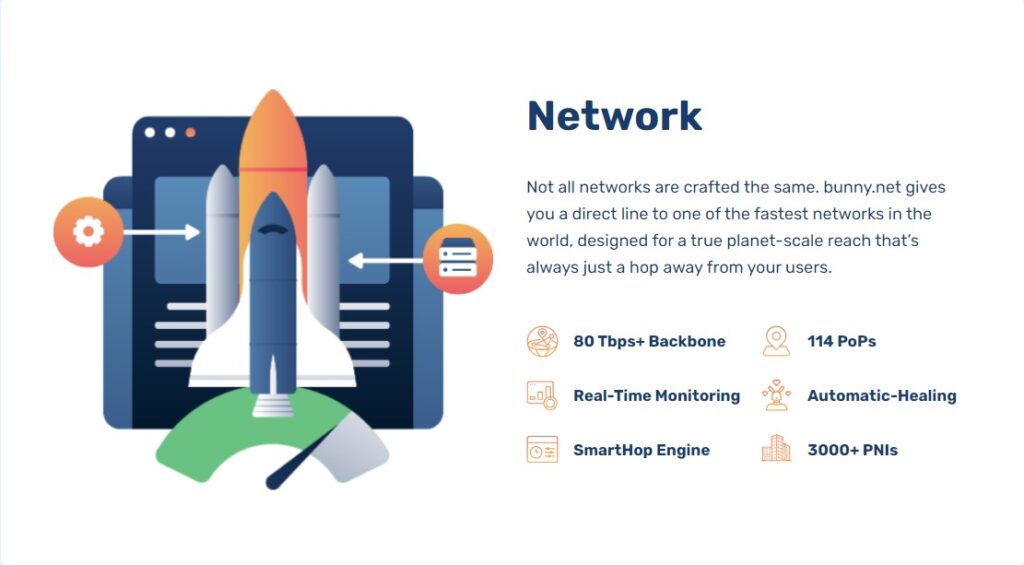 GEO Blocking
BunnyCDN is a content delivery network with several unique features that can help improve website speed and performance. One of these features is GEO blocking, which allows BunnyCDN to block traffic from specific countries or regions. This can be useful for improving website loading times for users in areas where network latency or bandwidth may be limited.
80 Tbps+ Backbone
One of the standout features of BunnyCDN is its 80 Tbps+ backbone, which ensures that your website is always up-and-running, no matter how large or complex it is. This robust backbone can easily handle high traffic volumes and ensure that your website loads quickly and efficiently regardless of the location of the user.
114 PoPs
BunnyCDN has an impressive 114 Points of Presence (PoPs) with a Tier 1 network, allowing for faster delivery to target audiences. Additionally, BunnyCDN has unlimited bandwidth and 99.9% reliability, making it a reliable option for website speed optimization. The network includes 114 PoPs in 60 countries, which means your content can be delivered faster to viewers around the world.
Customizable Caching
Customizable caching is a key feature of BunnyCDN because it speeds up the loading of your website's content. As a result, your website will load faster, improving user experience, and potentially boosting your search engine rankings. By using BunnyCDN's customizable caching, you can ensure that your website is quick and responsive for your users.
DDoS Protection
BunnyCDN offers DDoS protection to help keep your website running smoothly during attacks. DDoS attacks can be incredibly damaging to websites, leading to slow loading times, downtime, and even data breaches. BunnyCDN's DDoS protection helps to prevent these attacks and keep your site running smoothly. BunnyCDN provides several options for DDoS protection and can work with you to determine the best solution for your needs.
Why Choose BunnyCDN?
Use Cases and Benefits
Small Business: Small businesses that need to improve their website's speed and performance can easily benefit from BunnyCDN's integration with WHMCS.
Mid-Market: BunnyCDN is a robust content delivery network that provides fast and reliable CDN services to mid-market companies.
Enterprise: For enterprises looking for fast content delivery and scalable solutions, BunnyCDN is an excellent option.
Pricing Plans
Pay-as-you-use plans
BunnyCDN offers affordable and flexible pricing plans that cater to different needs. They use a pay-as-you-go charging model, so users will only be charged for the amount of data used. The pricing varies depending on the region, with options for Asia, Europe, and the USA.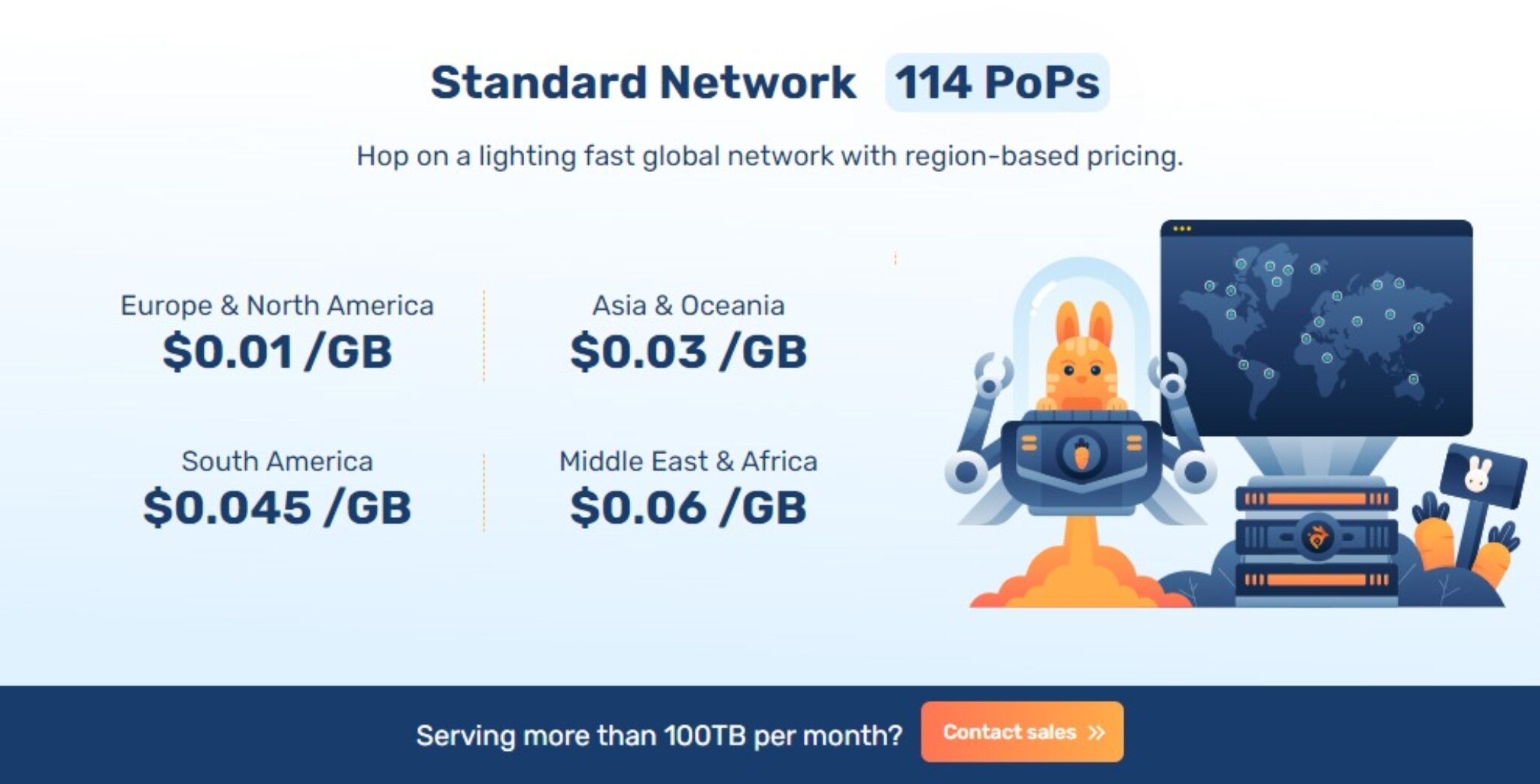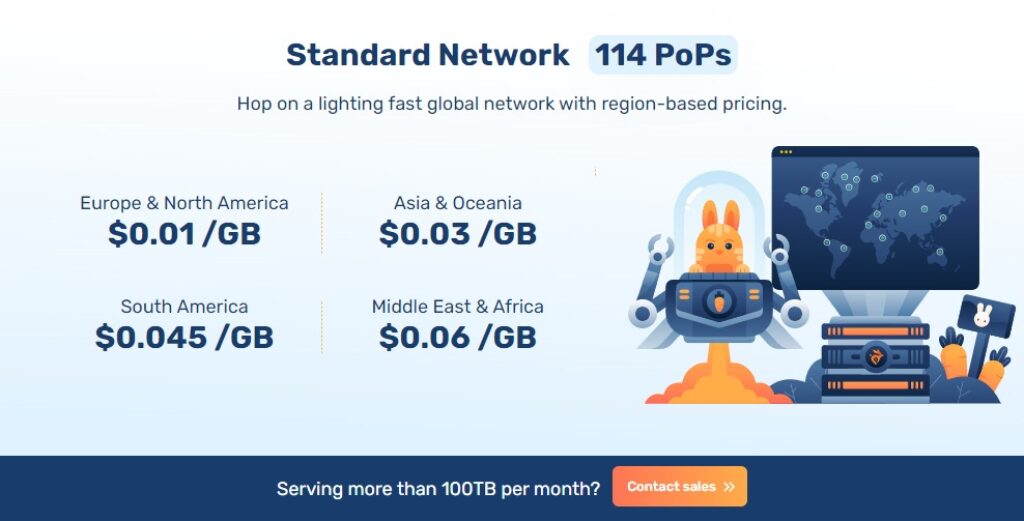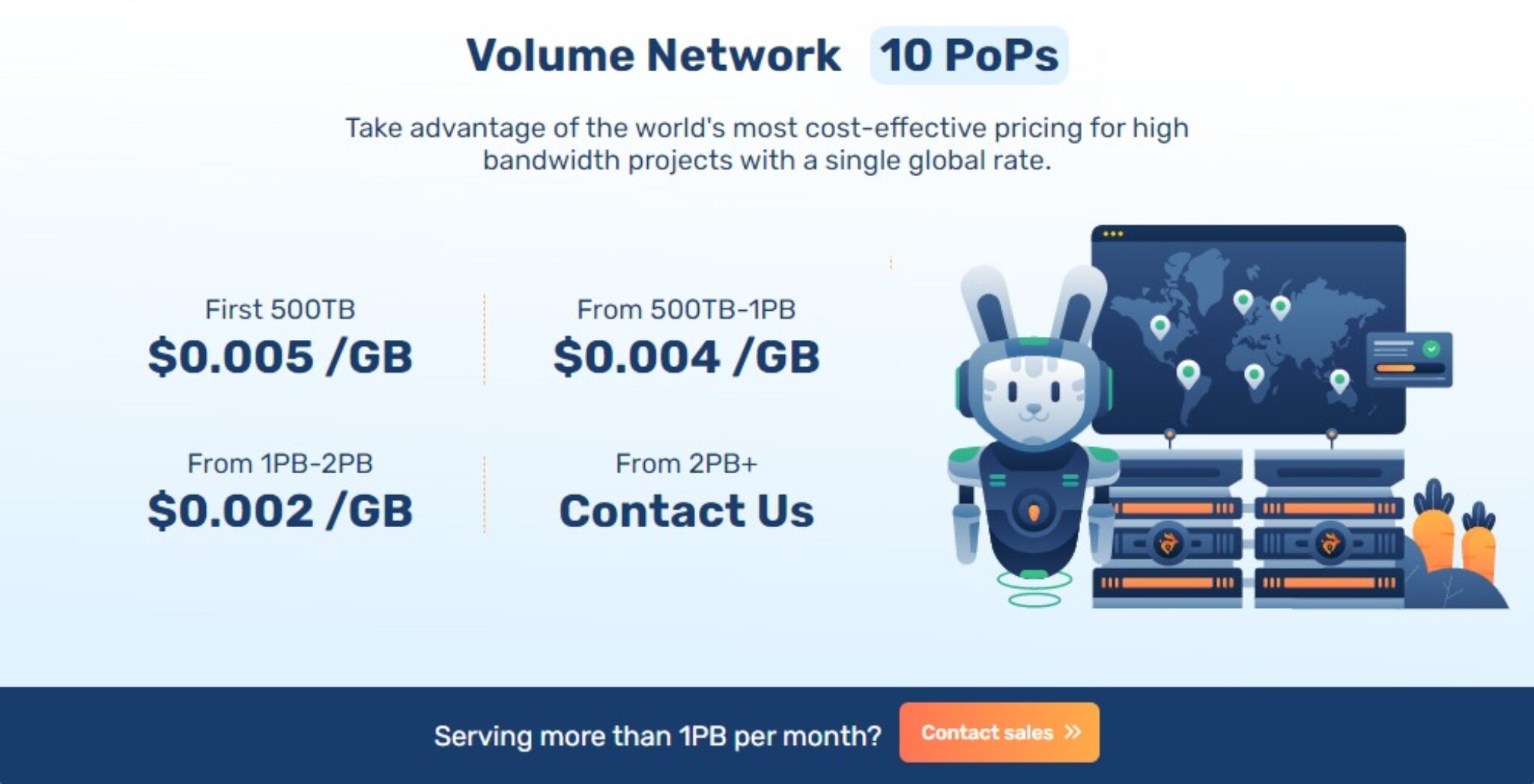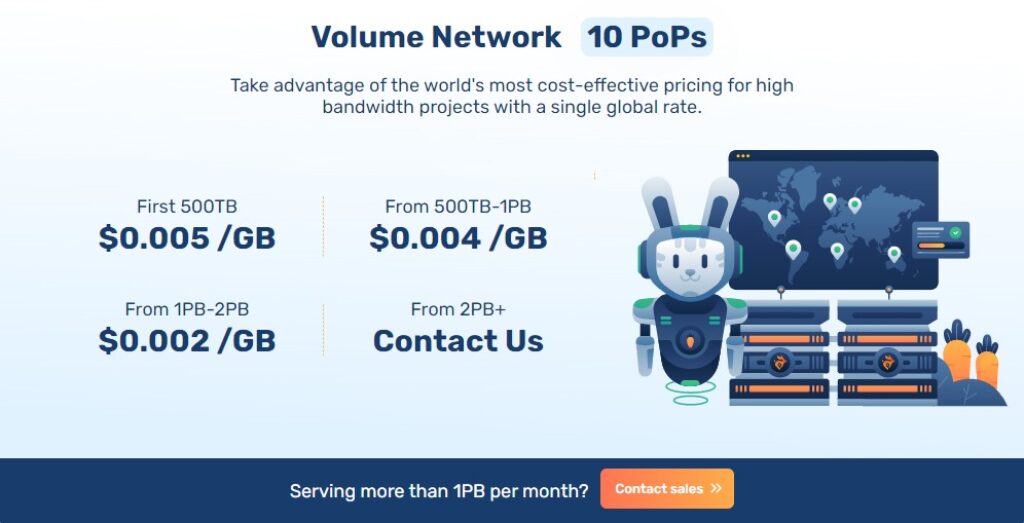 Support
Technical Support, Knowledge Base, Changelogs
Alternatives
Similar Apps
When it comes to content delivery network (CDN) alternatives or competitors to BunnyCDN, Cloudflare, and KeyCDN are among the top choices. Cloudflare offers a range of pricing plans and features, including a free plan while KeyCDN offers multiple options for payment. On the other hand, BunnyCDN offers optimizations for modern browsers with WebP images and the ability to work together with Cloudflare as a DNS Manager for WordPress.
One of the top CDN providers is Cloudflare, which offers various CDN products, including Cloudflare Enterprise as a recommended alternative. With Cloudflare, users can also benefit from DNS management when used in conjunction with BunnyCDN
KeyCDN is another content delivery network (CDN) that offers a variety of features to help websites boost their speed and performance. Like BunnyCDN, KeyCDN employs techniques such as caching static files and reducing the number of requests made to the web server in order to improve website load times.
Amazon CloudFront is an Amazon Web Services service that provides delivery of content from servers located around the world. CloudFront can be used to deliver static files, web pages, and applications, making it a versatile option for those looking to improve their website's performance.
Final Verdict
Is BunnyCDN right for You?
In conclusion, BunnyCDN is a cost-effective and feature-packed option for businesses of all sizes looking to improve website speed and efficiency. With advanced features like edge rules, perma-cache, real-time monitoring, and unique capabilities like GEO blocking, 80 Tbps+ backbone, and customizable caching, it stands out in the crowded CDN market. Whether you're a small business or a large enterprise, it has a pricing plan and uses cases to fit your needs.
Plus, compared to its competitor Cloudflare, BunnyCDN offers superior speed, reliability, and customer support. Sign up for BunnyCDN today and start reaping the benefits of faster website speeds.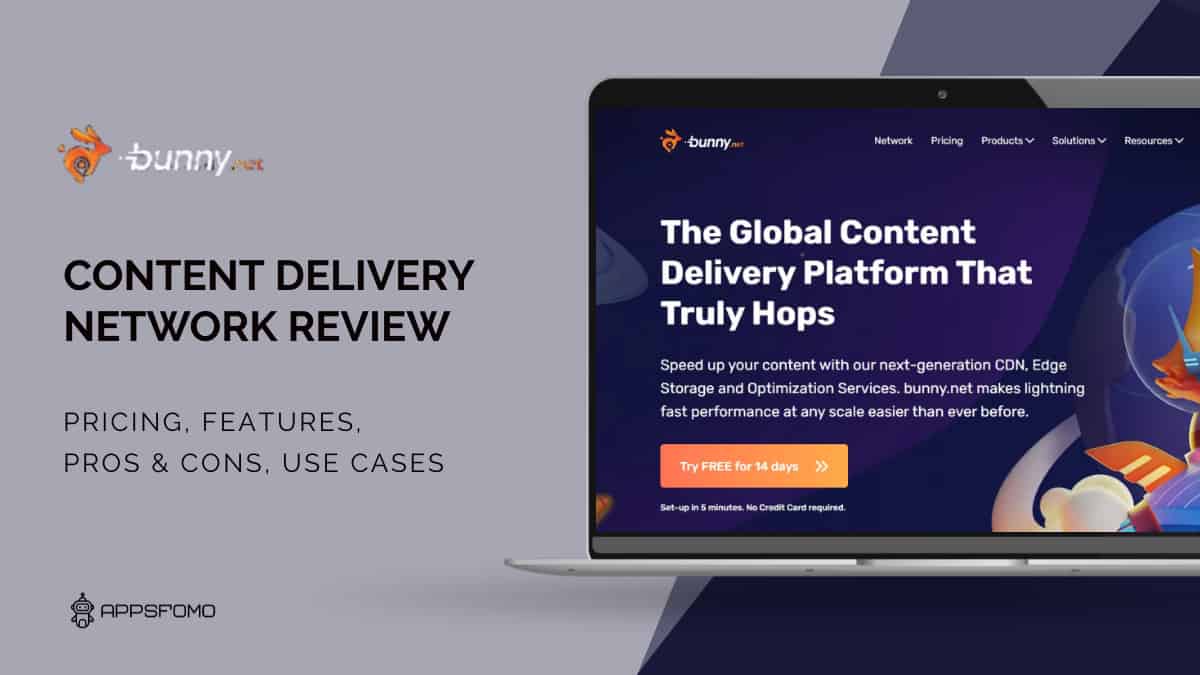 Specification:
BunnyCDN: Most Affordable Content Delivery Network Starting at $1
| | |
| --- | --- |
| Review Date | March 2023 |
| Company | bunny.net |
| Country | Slovenia |
| Initial Release | 2015 |
| Pricing | Pay as you Go |
| Free Version | Free Trial |
| Lifetime Deal | No |
| LTD Platform | N/A |
| Money-Back | No |
| Appsfomo Rating | 8.4 |
| Support type | Email, Ticketing |
| Integrations | Cloud Storage providers, CMS Websites, Wordpress |
| Supported Device | Web Based |
| Mobile app | Not Available |
| Affiliate Program | Yes |
PROS:
It's straightforward to set up and configure.
Can create different storage sections and the pay per use pricing
Transfers content across the world at a very fast speed
CONS:
The pricing for the optimizer is a little high for starter projects
Unable file movement once they are uploaded
Needs improved user management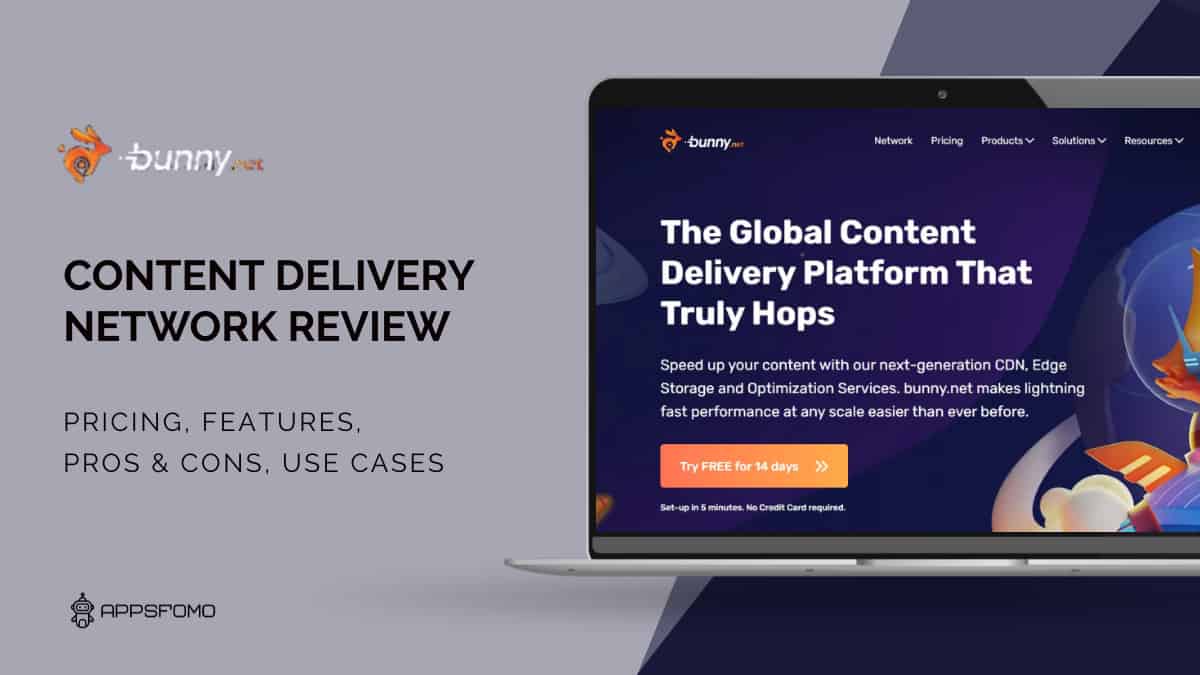 BunnyCDN: Most Affordable Content Delivery Network Starting at $1