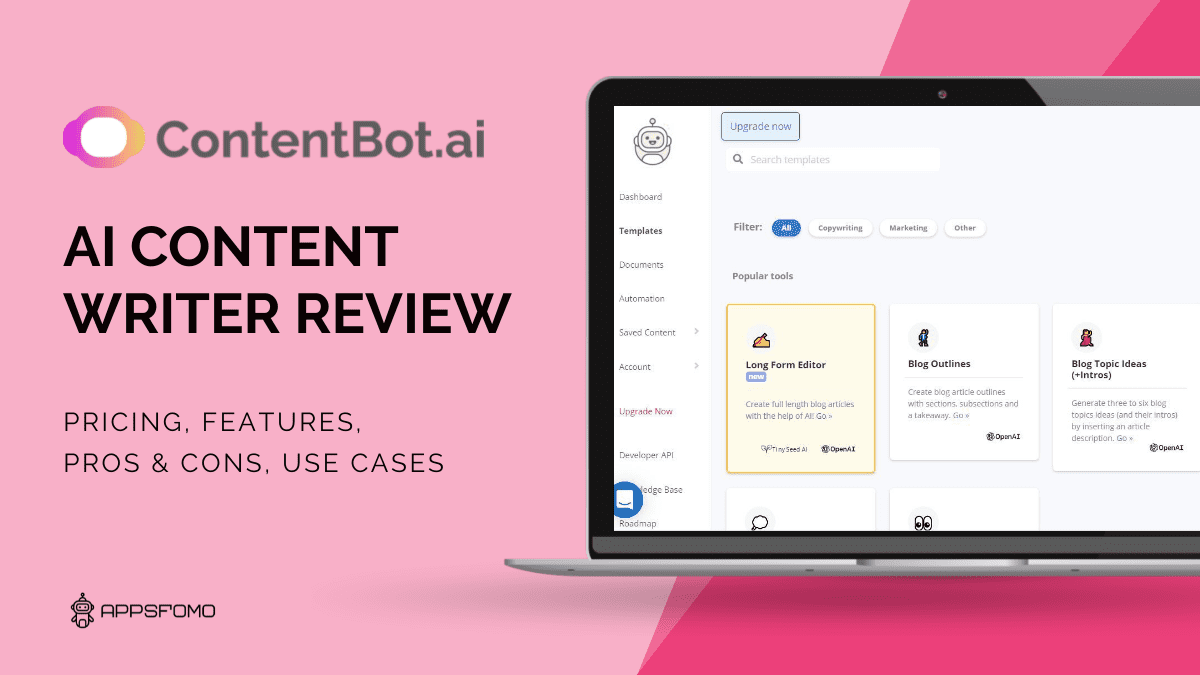 ContentBot: Creating High-Quality Content from Scratch Made Easy
Add to wishlist
Added to wishlist
Removed from wishlist
0
Add to compare
If you're looking for a content writing service that can help you produce high-quality blog posts quickly and easily, then look no further than Contentbot. This AI writing service not only writes content for you, but also guarantees high-quality content that is easy to edit and publish. With a variety of writing templates and built-in commands that speed up your content writing process, Contentbot has everything you need to generate long form content on a budget.
So what are you waiting for? Try Contentbot today and see how easy writing can be!


What Is ContentBot ?
Unlike most conventional content producing tools, ContentBot is an AI-powered writing platform. In order to generate a unique and new piece of content, ContentBot is a fully automated content generation service. The user just needs to provide a data key.
When it's convenient, users may use a range of features offered by Contentbot.ai to generate material. Founders, copywriters, digital marketers, bloggers, and content marketers can use Contentbot.ai to write intelligent copy for their company.
From social media templates, article templates, listicle templates, and more, ContentBot has a variety of options.
It is a writing service that takes care of the content writing for you. Simply provide the topic and the tone you want, and Contentbot takes care of the rest. It's perfect if you have a lot of ideas but no time to write them all down yourself. Plus, because contentbot is an AI-driven writing service, your content will always be up-to-date and relevant. So, why not give it a try today?
How does it work?
Writing content is a task that requires a lot of time and effort, but it can be a daunting task for even the most seasoned bloggers. That's where Contentbot comes in! This AI writing service uses NLP to understand your writing style and automatically create content for you. This means that you can focus on other things, like business growth or marketing campaigns.
You'll be shown with your dashboard overview after you've logged in to your Contentbot.ai account.
You'll then be presented with a page similar to the one shown below after clicking on templates. All of the AI tools are listed on this page.
Long form writer, blog introduction, conclusion, and finish the phrase are among the 18 copywriting instruments you may use. Meta description, adwords, and Facebook ads are just a few of the marketing tools required. Other tools include Quora answers and pitching yourself.
Company Details
It is a group of hardworking, knowledgeable people who are obsessed with making ContentBot as great and valuable for marketers and copywriters as feasible. They are the same company that produced WP Google Maps and WP Live Chat Support, two popular mapping plugins.
ContentBot is founded by Nick Duncan in 2021. It has been designed to help business owners, digital marketers, and content creators scale their businesses without the need for writers, researchers or editors.
Contentbot is a fully remote run company, with operating addresses and are a fully registered businesses in both the US and South Africa.
ContentBot Features
Contentbot is a revolutionary AI writing service that helps you produce quality content quickly and easily. contentbot understands your topic and style, then produces a high-quality article for you that is both unique and accurate. It uses natural language processing techniques to understand your article's topic and style, then produces a high-quality article for you. You can use contentbot to write blog posts, articles, or anything else that needs content written quickly and accurately. There are no limits on the length of your text – contentbot will keep producing quality content until it completes the task at hand! So start writing today and let contentbot take the burden off of your writing muscles.
User-friendly interface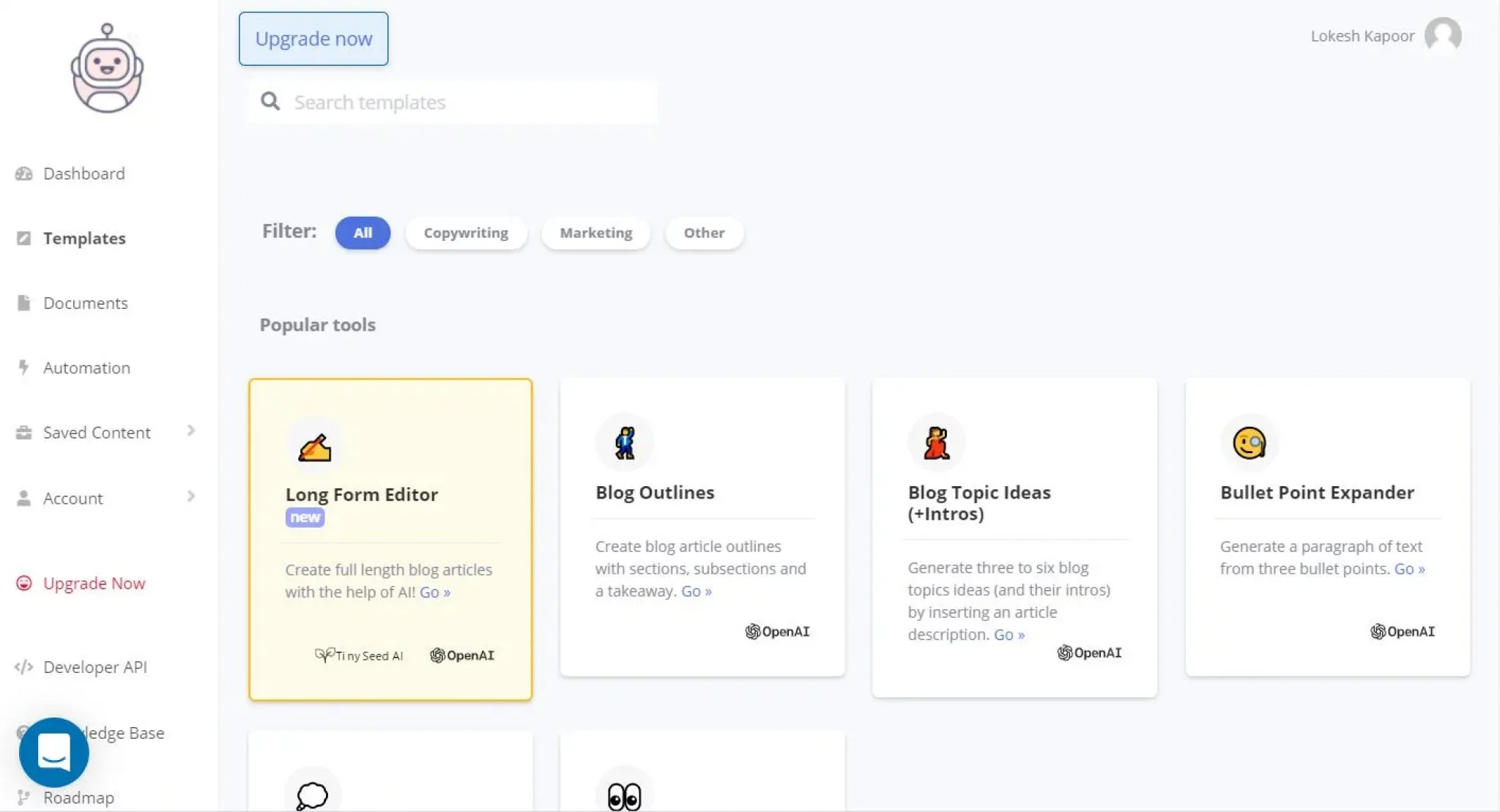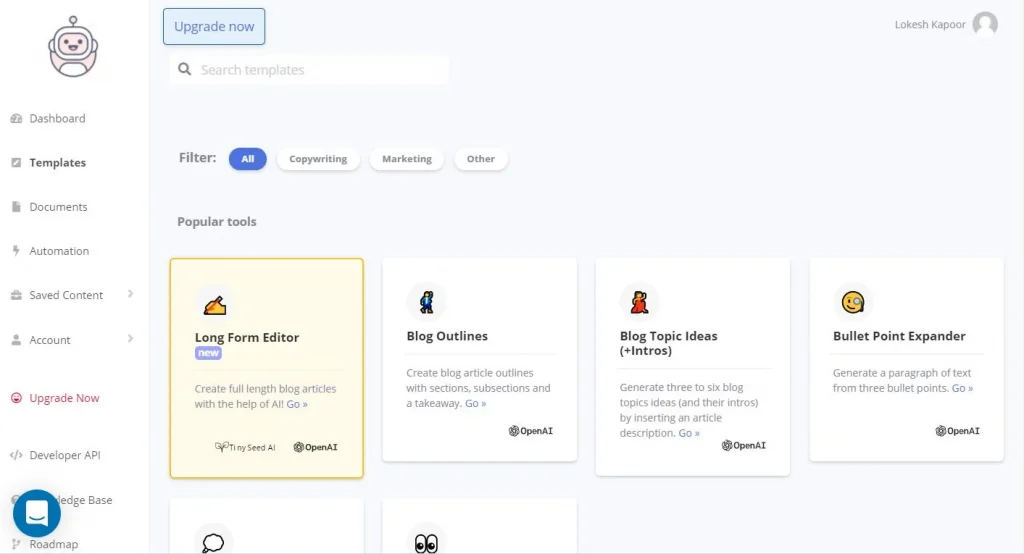 It is a great tool for content marketers as it offers an easy-to-use interface and amazing quality results. It provides plagiarism detection and automatic article optimization, ensuring that your articles are of the highest caliber. In addition, you can specify your preferred keyword phrase or topic for your articles, and contentBot will take care of the rest.
No Copy-Pasting
ContentBot is a writing service that uses AI to write engaging and interesting articles for your website or blog. No copy-pasting required – content is generated dynamically based on the keywords you specify! This ensures that your content remains high-quality and human-readable, while also being relevant to your target audience. Plus, with ContentBot's easy drag-and-drop interface, creating compelling content has never been so easy!
Write on the go
Writing on the go can be a daunting task, but with ContentBot by your side, it is a total breeze. This AI writing service takes care of all the formatting and grammar for you- so you can focus on content that is high-quality and worth publishing. Just type in your topic, hit "Publish" and watch as ContentBot does its magic. If you need to make any changes or corrections later on, no problem! You can do so without having to worry about a thing. Plus, since it's easy to use, writing blog posts or articles will become a whole lot faster – making sure that your online presence is always current and consistent.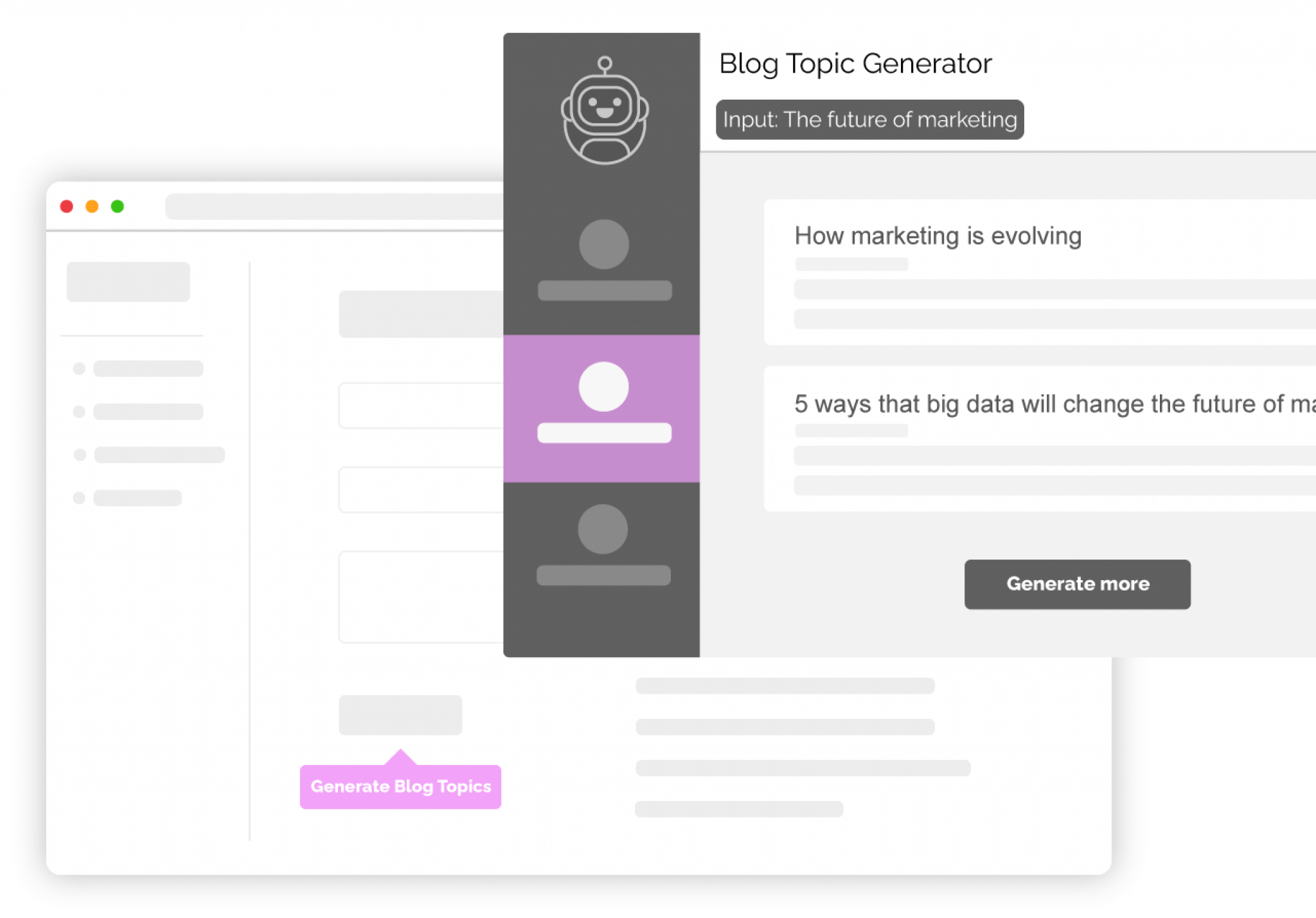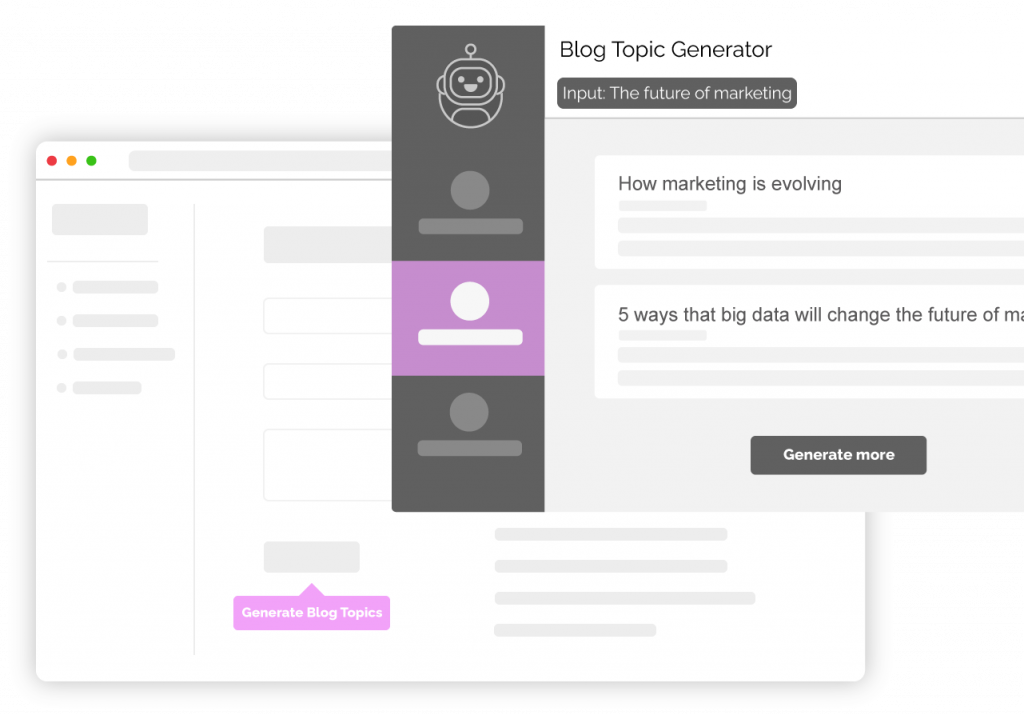 Impressive Template Range
ContentBot is a great tool for content marketers that wants to create high-quality content without any fuss. Its AI helps write engaging and interesting blog posts, making it a breeze to get started. The templates range from practical topics such as marketing tips or social media trends, to more creative ideas like a case study or how-to article. You can also tweak the templates according to your business's needs and target audience's interests. Overall, contentBot makes creating quality content easy and fun!
Human Like Text
Content marketing is a valuable way to help your business reach new heights. With the help of a good value editor, you can be sure that your writing looks its best and is well researched and factually accurate. Furthermore, it uses artificial intelligence (AI) to extract data from your content in order to generate high-quality human-written content in minutes – perfect for social media posts or blog post excerpts. We've put everything you need into an easy to use WordPress plugin and web app called GPT-3, which uses state-of-the-art natural language processing.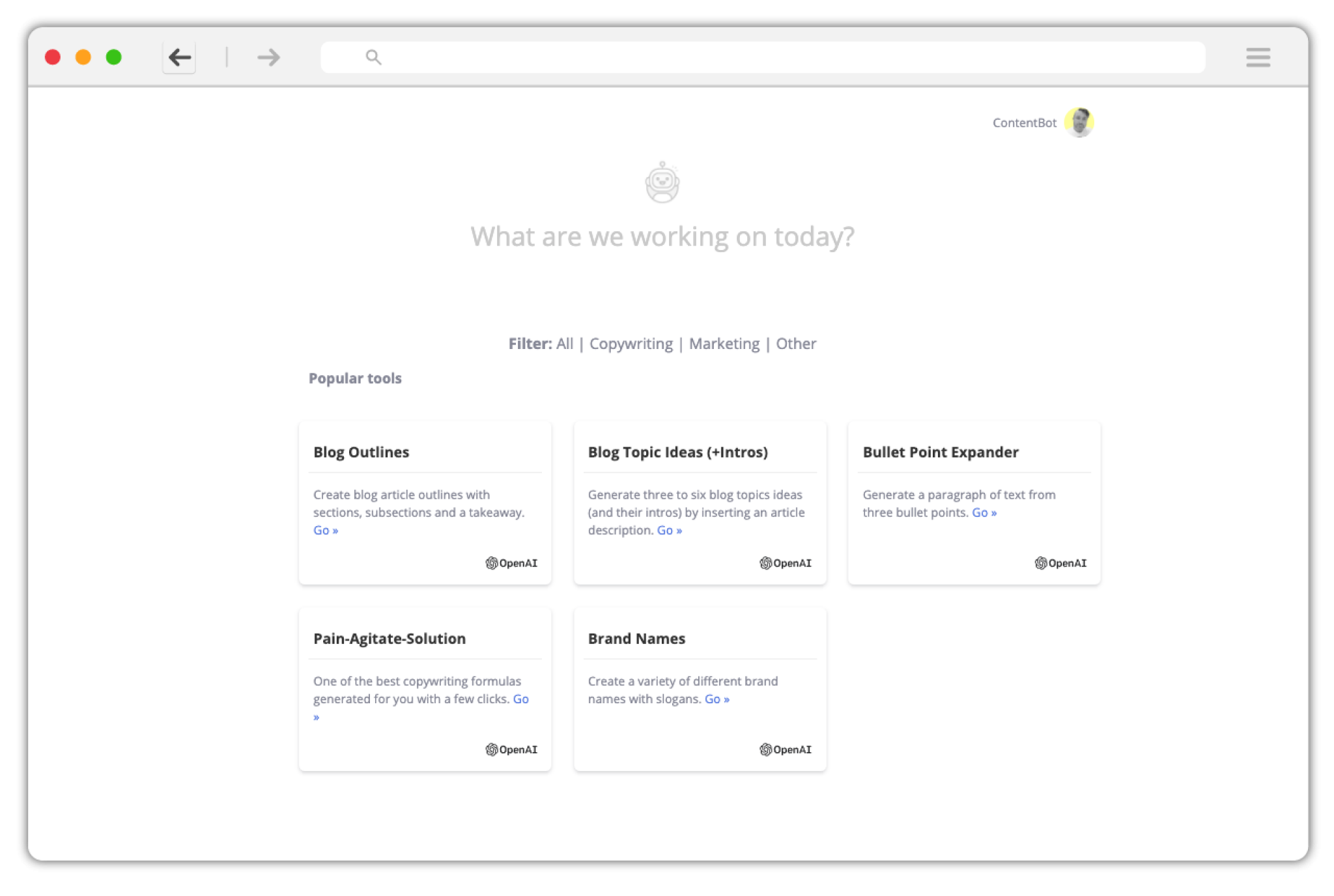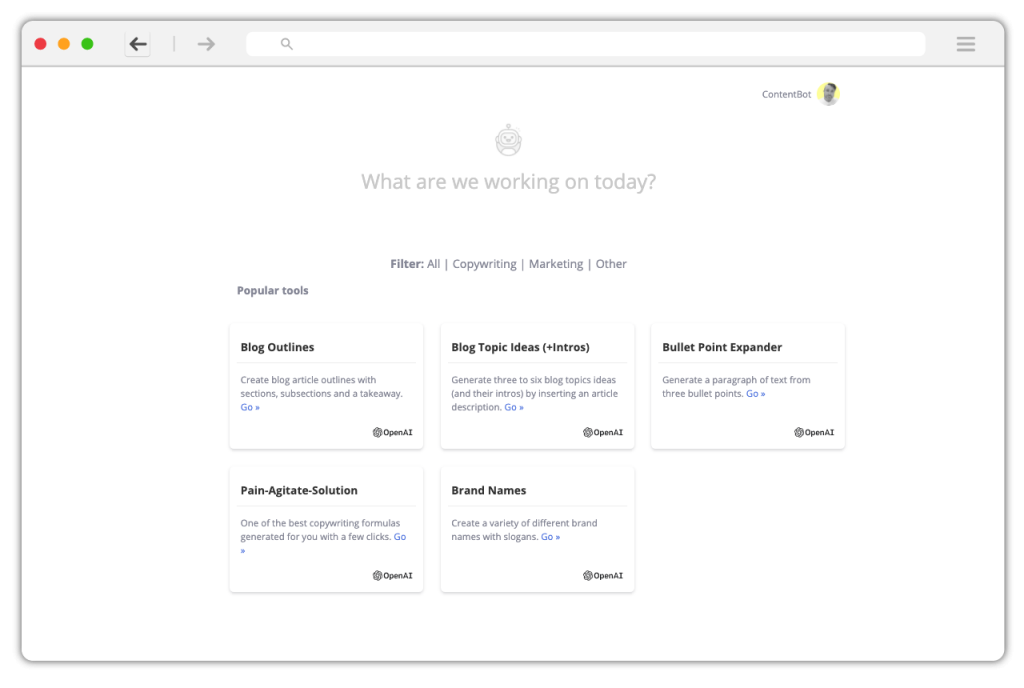 Value for Money
There's no doubt that content is one of the most important aspects of a successful online marketing strategy. Whether you're a beginner or a seasoned pro, having quality and relevant content is essential for success. That's why Contentbot offers an affordable and reliable service that allows you to easily find and use high-quality content writers to help with your blog posts, articles, etc. Aside from plagiarism detection features, Contentbot also offers custom writing services to ensure that your content matches your brand exactly. Plus, there are monthly or yearly subscription options available – making it affordable for everyone!
Quality of content
Quality content is key to a successful affiliate marketing campaign. The Contentbot takes care of all the writing for you, making sure that your content is both engaging and relevant to your target audience. No matter what topic or style you choose, the bot ensures that it meets all quality standards. You can be sure that your readers will appreciate the efforts put in by the Contentbot!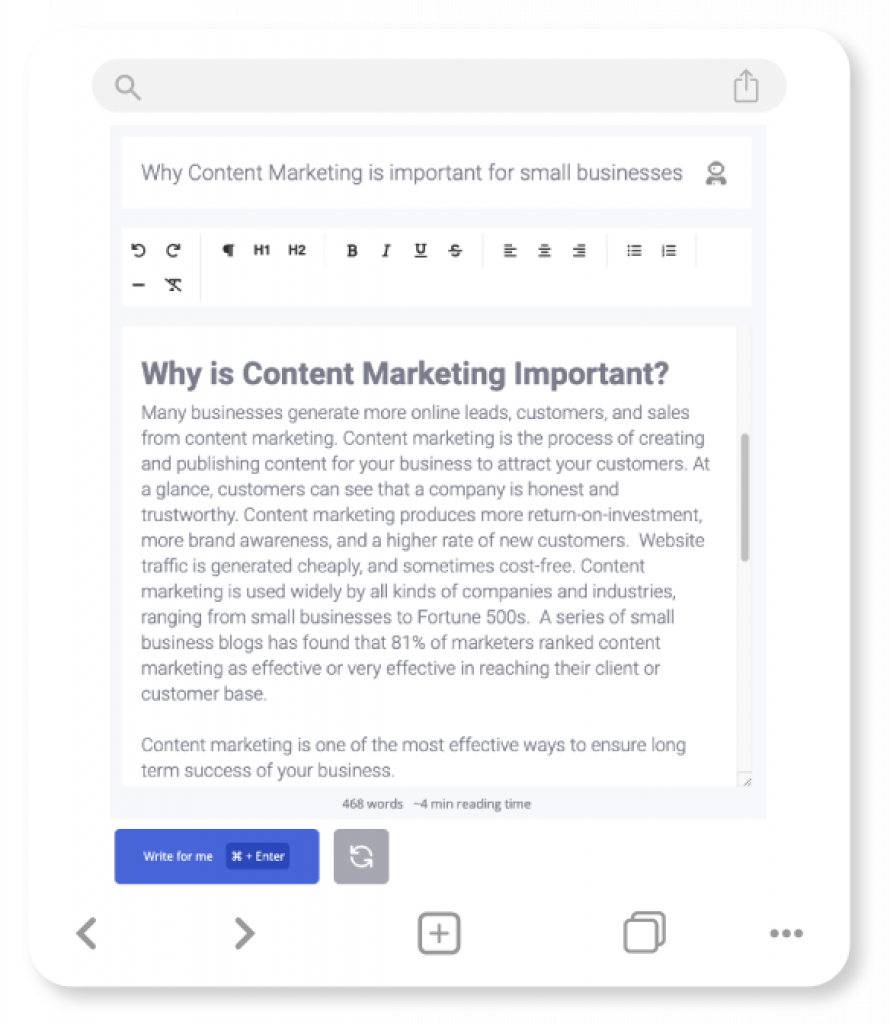 AI Content Types provided by ContentBot
1. Blog Copy:
Blogging can be a great way to share your thoughts and ideas with the world, but it can be a struggle to find the right words. That's where Contentbot comes in! Our AI blog content writer will take care of all the writing for you – from editing and formatting your posts, to choosing the best topic based on your target audience's interests. Not only are our blog posts high-quality and relevant, they're also designed to improve SEO performance. So whether you need help writing an article for a new blog post or just want someone to check it over before publishing, we're here for you!
2. Marketing Copy:
Marketing content is key in promoting a product or service. In order to write quality content that will engage your target audience and boost business conversions, you need a tool like Contentbot. It uses AI to understand your target audience better. This way, it can craft content that not only engages them but also reaches their emotional core – something that is difficult for human writers to do effectively on their own. What's more, it uses data-driven insights to ensure that all blog posts are of the best possible quality and relevant to your business' niche market.
3. SEO Copy:
If you're looking to improve your website's SEO, then a content writing tool like Contentbot is a great option. Not only does it write high-quality content that is keyword rich, but it also has a plagiarism detection feature so you can be sure that all of the content on your site is original. This ensures better rankings in search engine results pages (SERPs).
4. Business Copy:
If you're looking for a tool that can help you produce professional-grade content on a regular basis, then Contentbot is perfect for you. All you need to do is provide the topic, the target audience, and writing style – Contentbot will take care of the rest! This means that copywriting headaches are a thing of the past. Not only does this powerful tool make it easy to write engaging and compelling content, but it's also great when it comes to marketing materials such as sales letters and eBooks. So why wait any longer? Get started today with Contentbot!
ContentBot Support
They have a Contact form and Live Chat support, usually responds in few hours.
Support system is good, responsive and active. You can be free to ask your queries!
Frequently Asked Questions
What Language Do You Support?
All languages supported by Google Translate are now supported. They know that despite the fact that Google Translate isn't always the greatest translation solution, They're currently looking into other solutions like IBM Watson and OpenAI to provide higher, or simultaneous translations.
Can I make money with Contentbot?
Yes! Contentbot provides an automated advertising solution for publishers who are looking to generate revenue from their content through advertising campaigns. Our advertiser base consists of more than 3 million businesses around the world including Google, Facebook, Twitter, Pinterest etc…
ContentBot Pricing Plans
Pay as you go
Pay as you go. As and when you need it. Don't overspend. Keep your spending under control so you can stick to your budget and save money.
At just $0.5 per 1000 words
Monthly Plan
Get started with AI content, Plans start from $29/month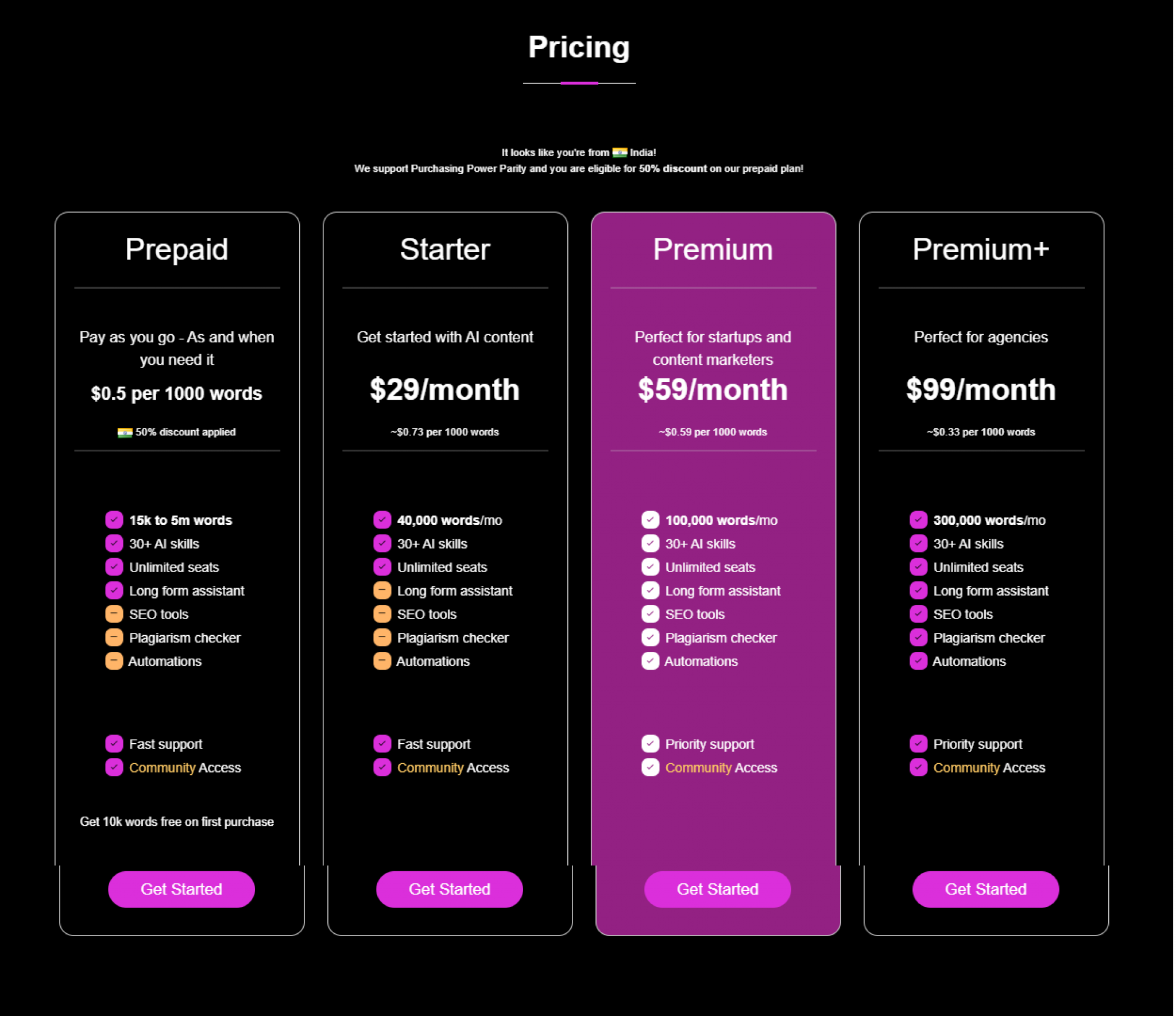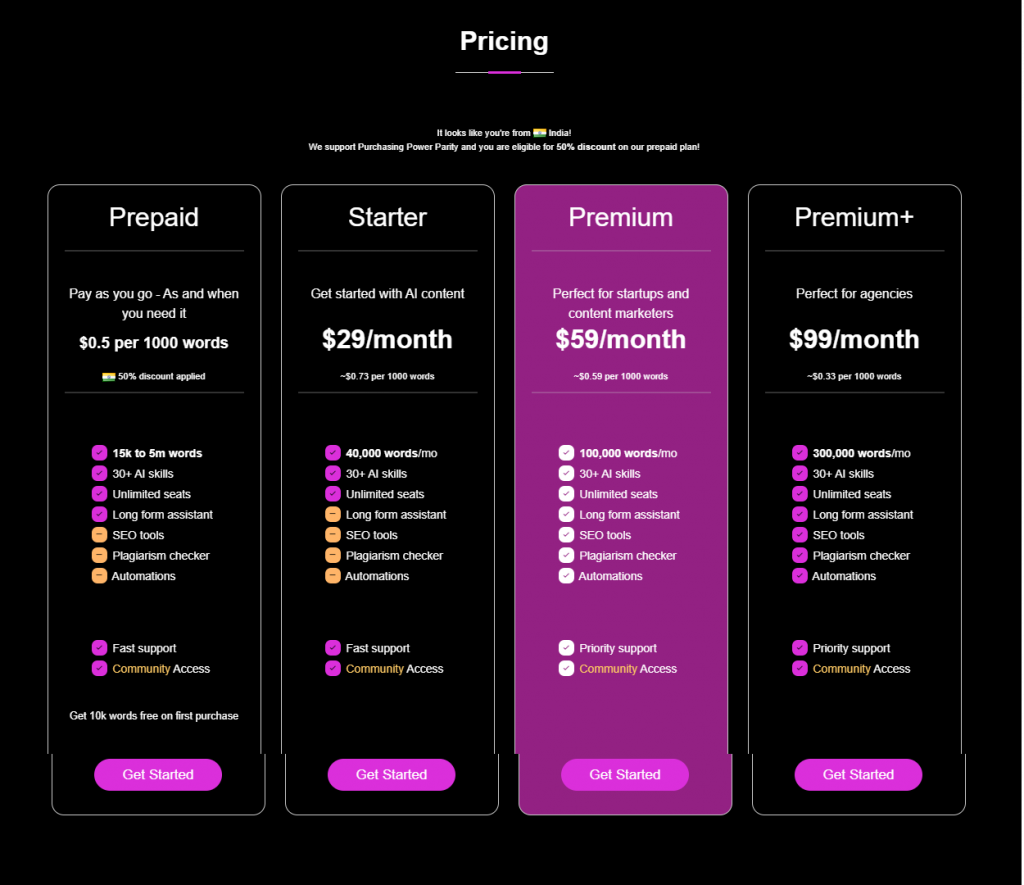 Why ContentBot
Best AI copywriter
Chrome Extension
Paraphrasing tool
Contentbot is a writing service that automates the process of creating content for you.
With our help, you can focus on other tasks, like marketing your business or running your own blog.
Produces high-quality and engaging, content which helps you reach your target audience and convert leads into customers.
ContentBot provides a personal, high-quality service.
The best of all is ContentBot, which uses GPT-3 to generate amazing content.
Alternatives to ContentBot
ContentBot is a great content writing service that is sure to meet all your content writing needs!
Here are a few alternatives to it, depending on what you're looking for.
Jasper AI is a content writing service that has a lot to offer business owners. It offers a wide range of services, such as creating blog posts, social media posts, email marketing campaigns content etc. which can be tailored specifically to your needs.
AI powered digital ad and marketing copy that saves you time and increases conversion rates. It assists you in thinking and writing by using the most up-to-date AI algorithms.
Social Media Presence
Is ContentBot right for You ?
Contentbot.ai is a new platform that connects content creators with brands and businesses in order to generate brand awareness, search traffic and social media shares. It's users can create, share and monetize videos, images and articles on the Contentbot platform.
It also manages social media accounts and provides a wide range of features to make content creation easy and efficient.
If you are looking to take your business to the next level, then look no further than Contentbot – your AI writing service that writes for you!
Video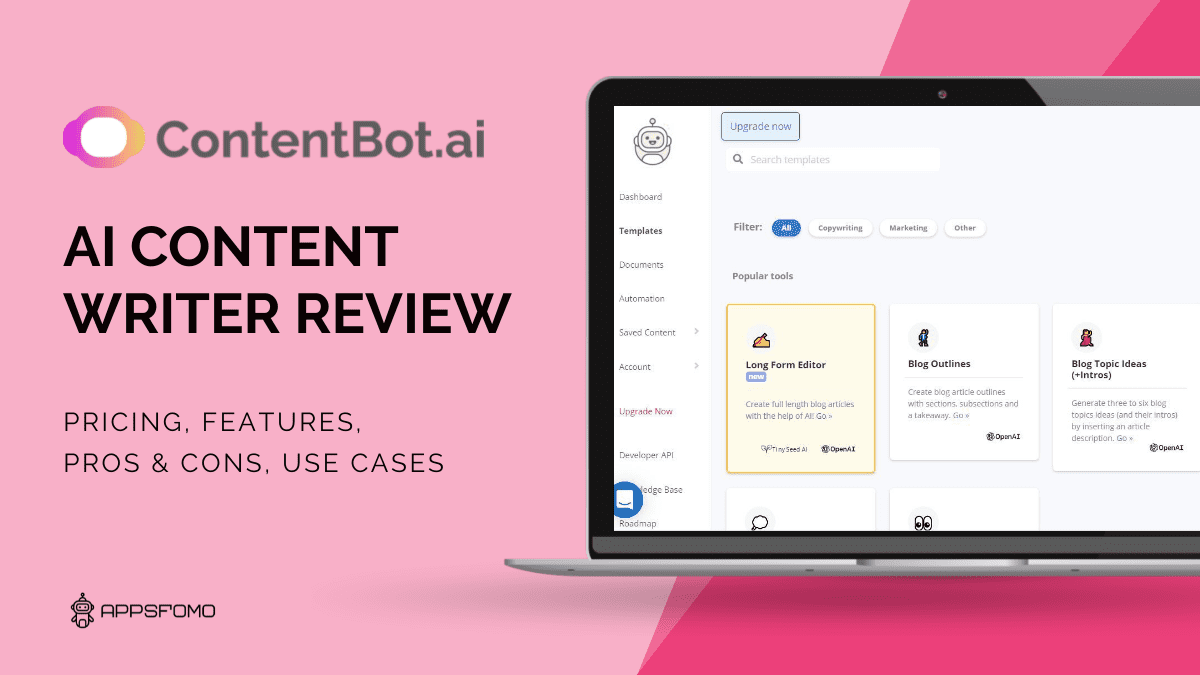 Specification:
ContentBot: Creating High-Quality Content from Scratch Made Easy
| | |
| --- | --- |
| Review Date | Oct-22 |
| Company | ContentBot.ai |
| Country | USA |
| Initial Release | 2021 |
| Pricing | Montlhy, Pay as you Go |
| Free Version | Not Available |
| Lifetime Deal | Yes |
| LTD Platform | Appsumo |
| Money-Back | N/A |
| Appsfomo Rating | 8.2 |
| Support type | Email, Live Chat |
| Integrations | N/A |
| Supported Device | Web Based |
| Mobile app | Not Available |
| Affiliate Program | Yes |
PROS:
Ease of usage
Mulitiple Features
Human Like Text
Creates landing page copies quickly
Highly Tuned AI tools
Generates copies faster
CONS:
Need to improve and develop with more features.
It would be valuable to have tutorial videos on how to use the tool effectively.
There will be occasional errors while generating content for Ads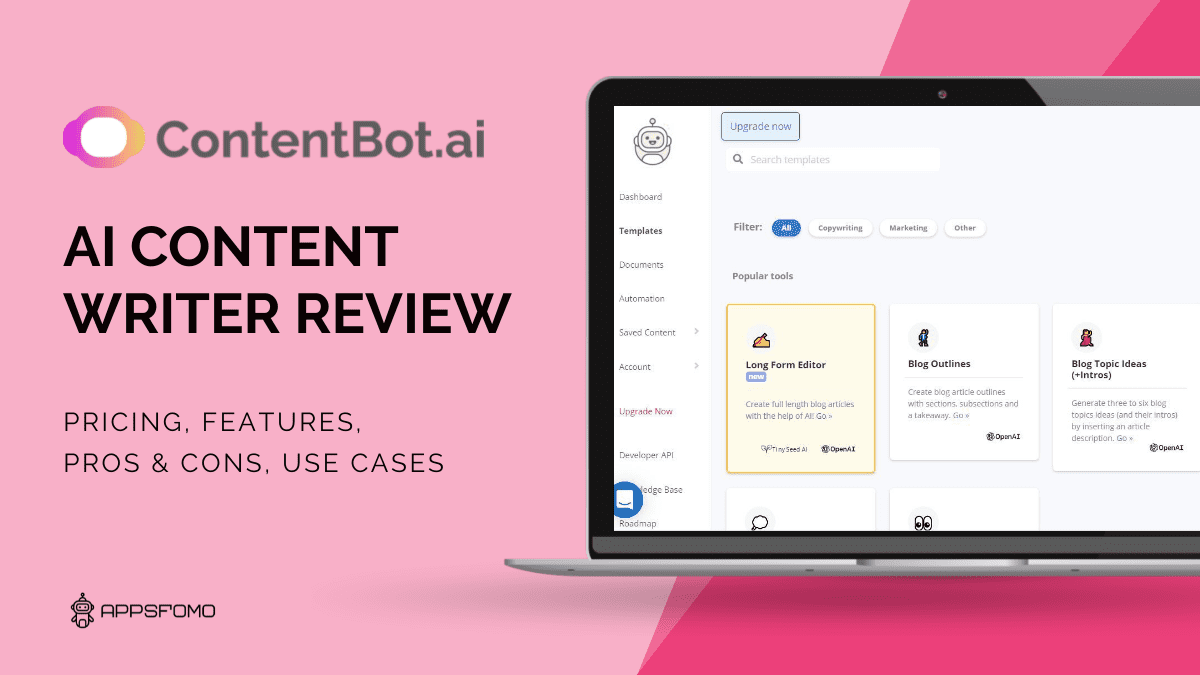 ContentBot: Creating High-Quality Content from Scratch Made Easy