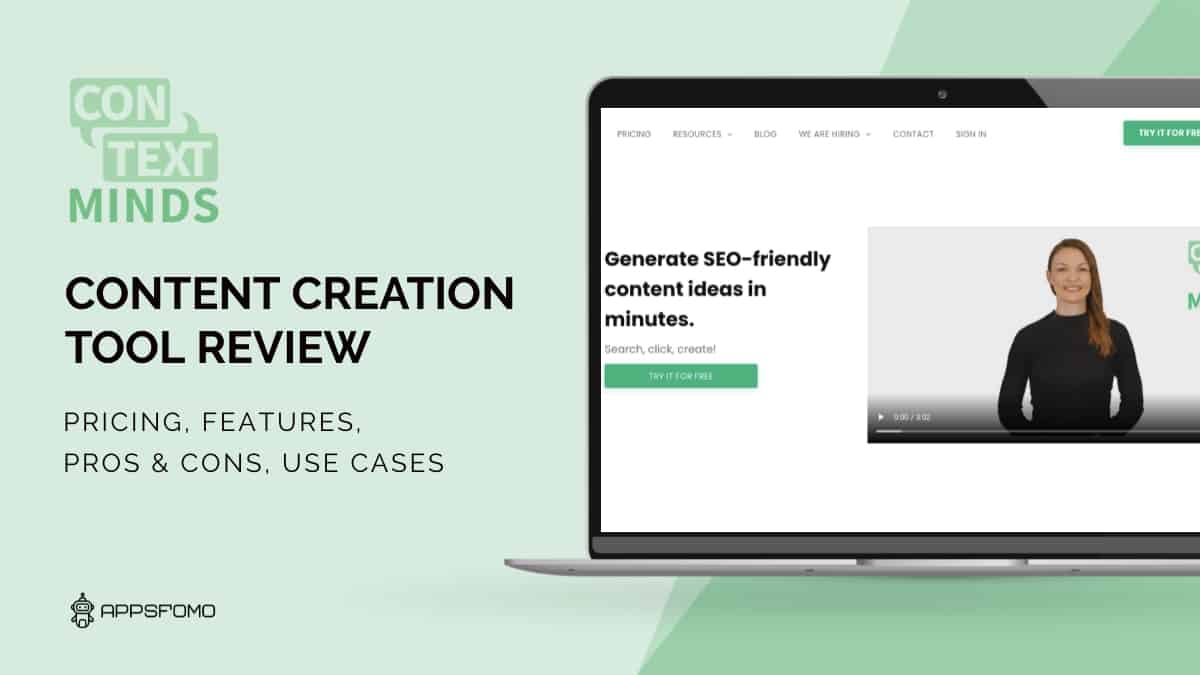 ContextMinds: Streamline Your Content Creation and Management
Add to wishlist
Added to wishlist
Removed from wishlist
0
Add to compare
Content creation is the process of generating content that can be shared across various digital platforms such as websites, social media and blogs. The purpose of content creation is to attract and engage audiences, build brand awareness, establish authority in a particular niche or industry and ultimately drive conversions. Effective content creation requires research, planning, writing and editing skills as well as an understanding of SEO best practices.
Tool like ContextMinds can help streamline the content creation process by providing users with a platform to organize ideas, collaborate with others and optimize their content for search engines.
What Is ContextMinds?
Overview
ContextMinds platform helps users to create and manage content ideas for their website, blog or other digital marketing channels. It is designed to help them take control of their digital presence in the ever-changing world of technology.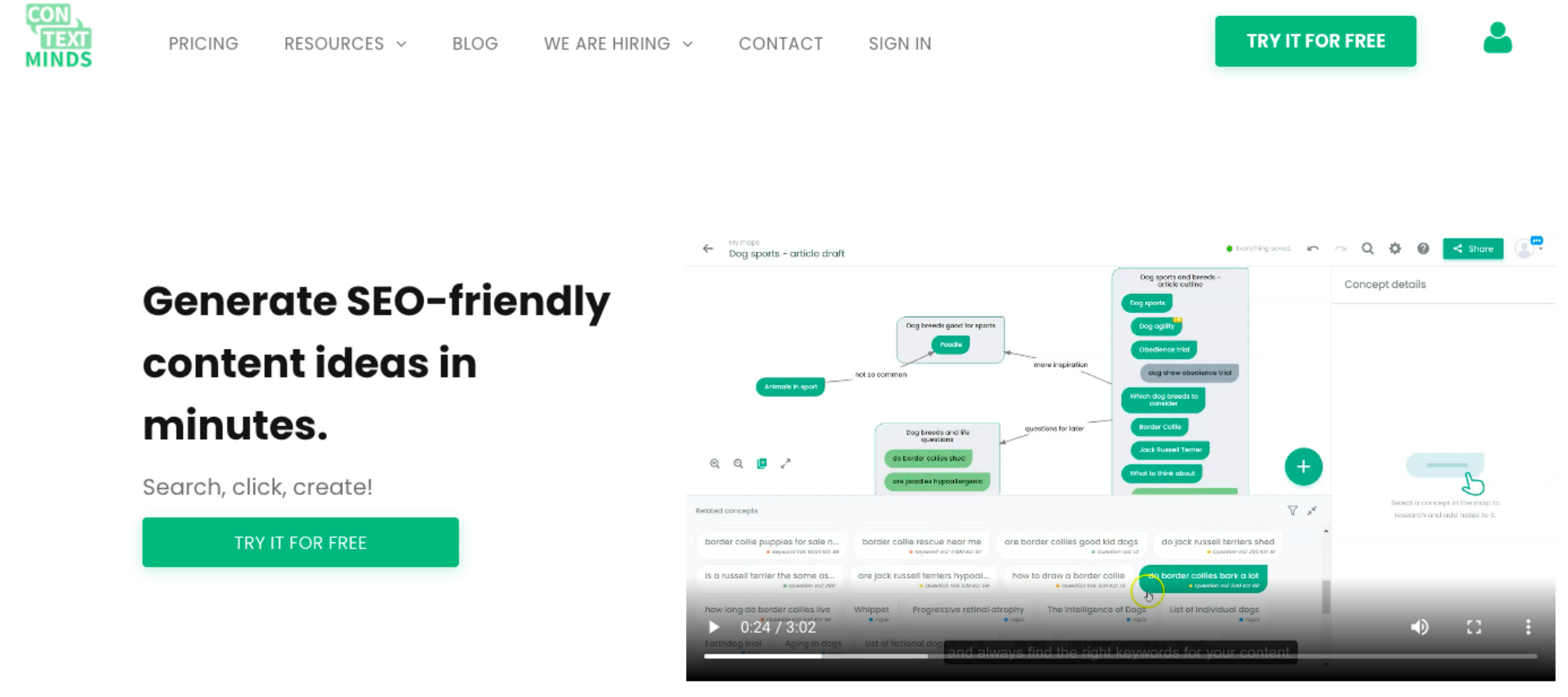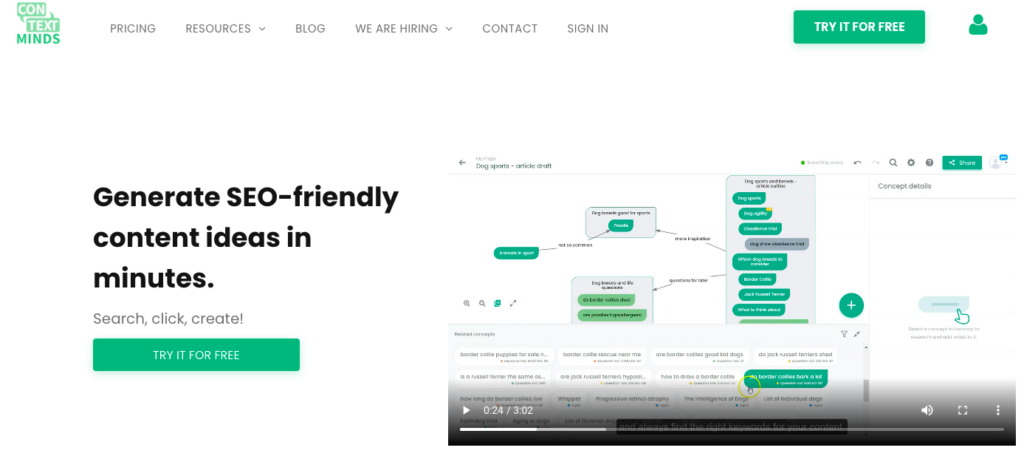 It allows users to capture and organize their ideas, track the development of their content, and collaborate with others on content projects. It provides easy-to-understand analytics, and enables collaboration with team members.
Company Details
ContextMinds was founded in 2018 by Marek Dudas. He has a background in software engineering and started the company upon recognizing the need to provide an online platform that simplifies content creation and management.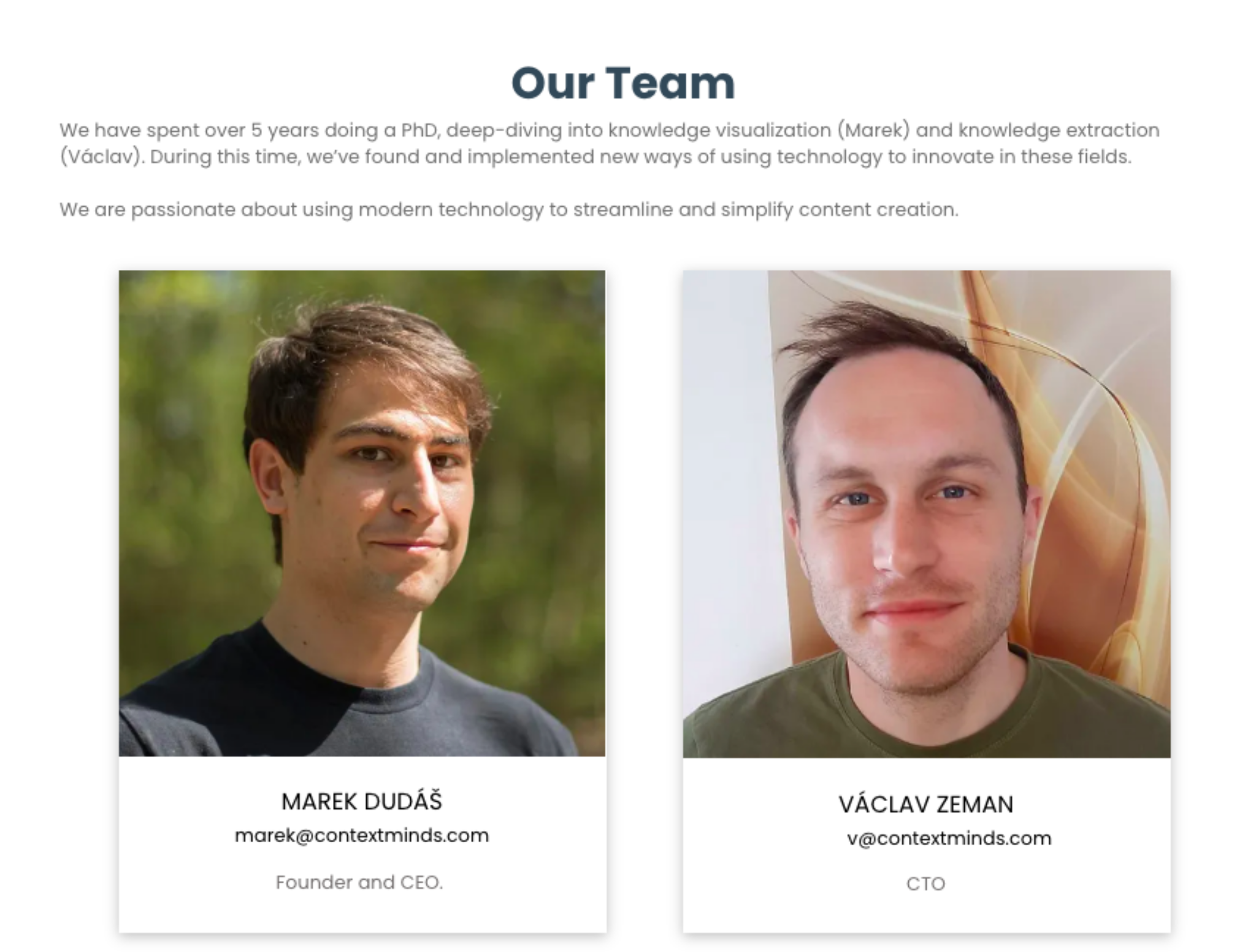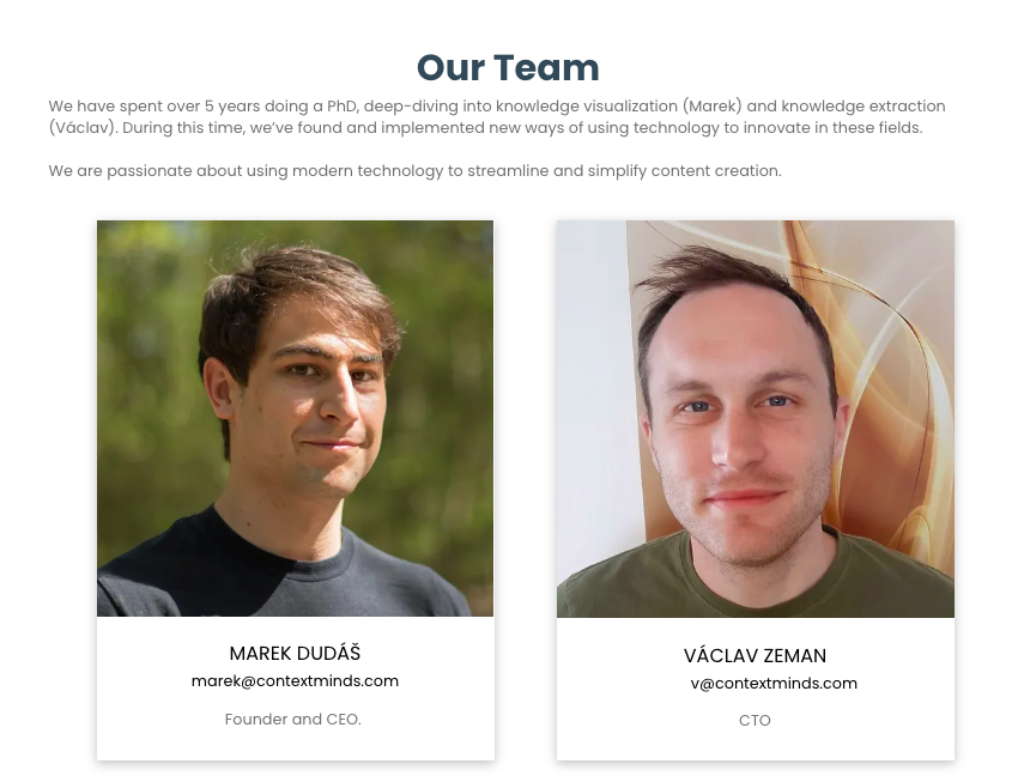 Online Presence
ContextMinds has a strong presence online with its website, blog posts, social media accounts, and other digital channels. Through these channels, the company keeps updated about content strategy and marketing trends.
How ContextMinds can be used for content creation?
Basic Features
Intuitive Interface
ContextMinds is an intuitive and user-friendly content management platform that makes creating and organizing content ideas a breeze. With its simple drag-and-drop functionality, users can easily create, store, manage, and share their ideas with others in the organization. The platform also offers a variety of features such as tagging, categorizing, commenting on ideas, assigning tasks to team members, coordinating tasks , and tracking progress.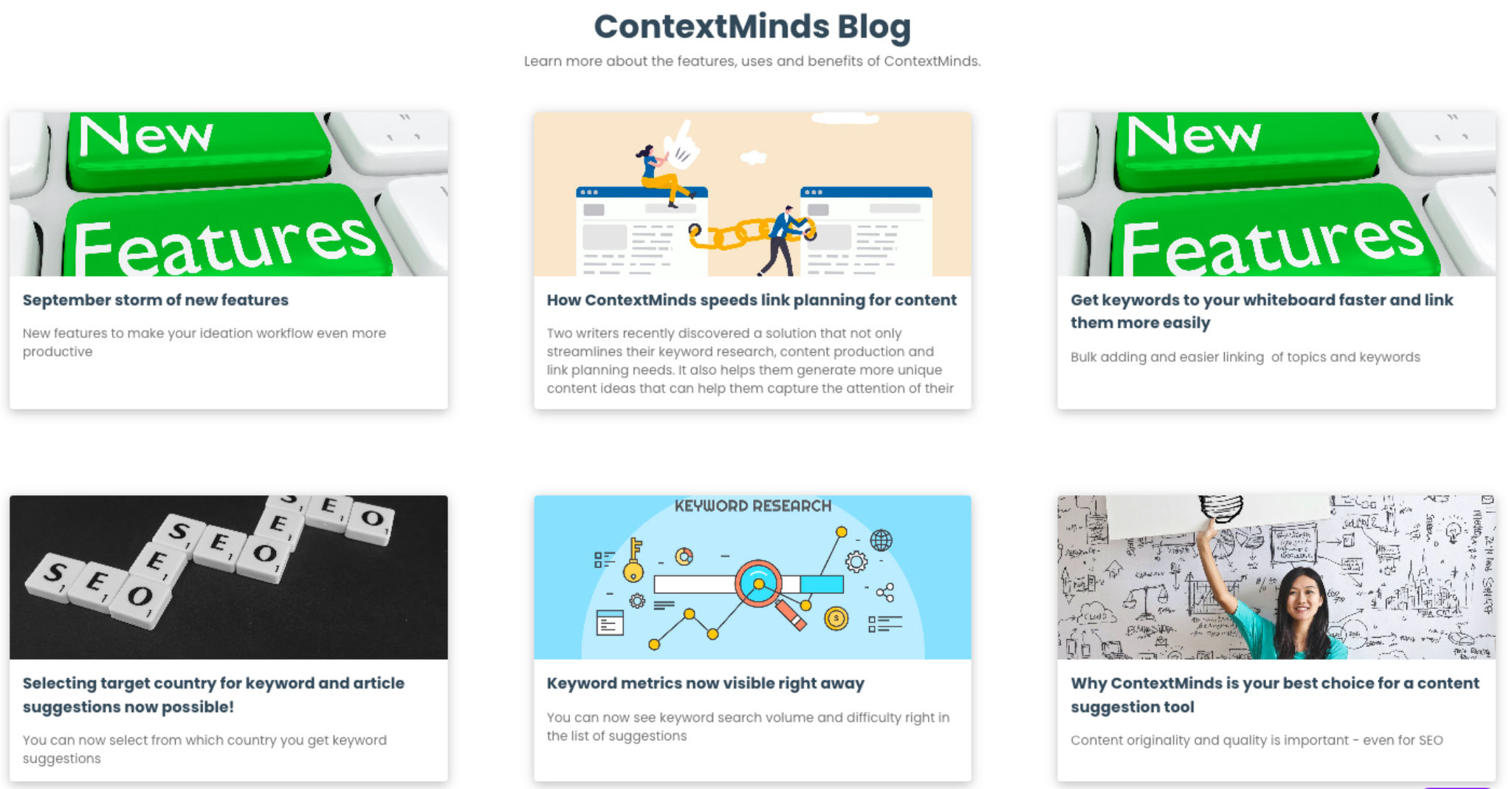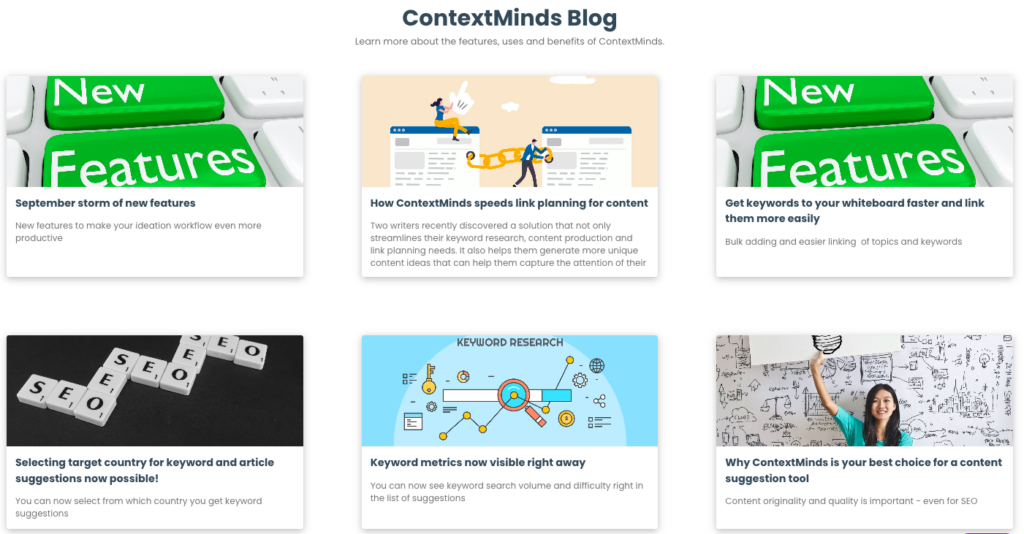 Easy Collaboration
Makes it easier to collaborate with teammates, colleagues, and other writers on projects. The platform allows users to easily comment on ideas, assign tasks, coordinate tasks between team members, and track progress towards project completion. Additionally, ContextMinds also provides a way to easily share finished pieces across social media platforms.
Beat Writer's Block with AI
Writers often struggle with writer's block, but with the help of AI technology, it is now possible to beat writer's block. ContextMinds is an AI-powered writing assistant that helps writers craft better stories by providing personalized feedback on all aspects of the writing, including the structure , grammar, and tone for their story drafts.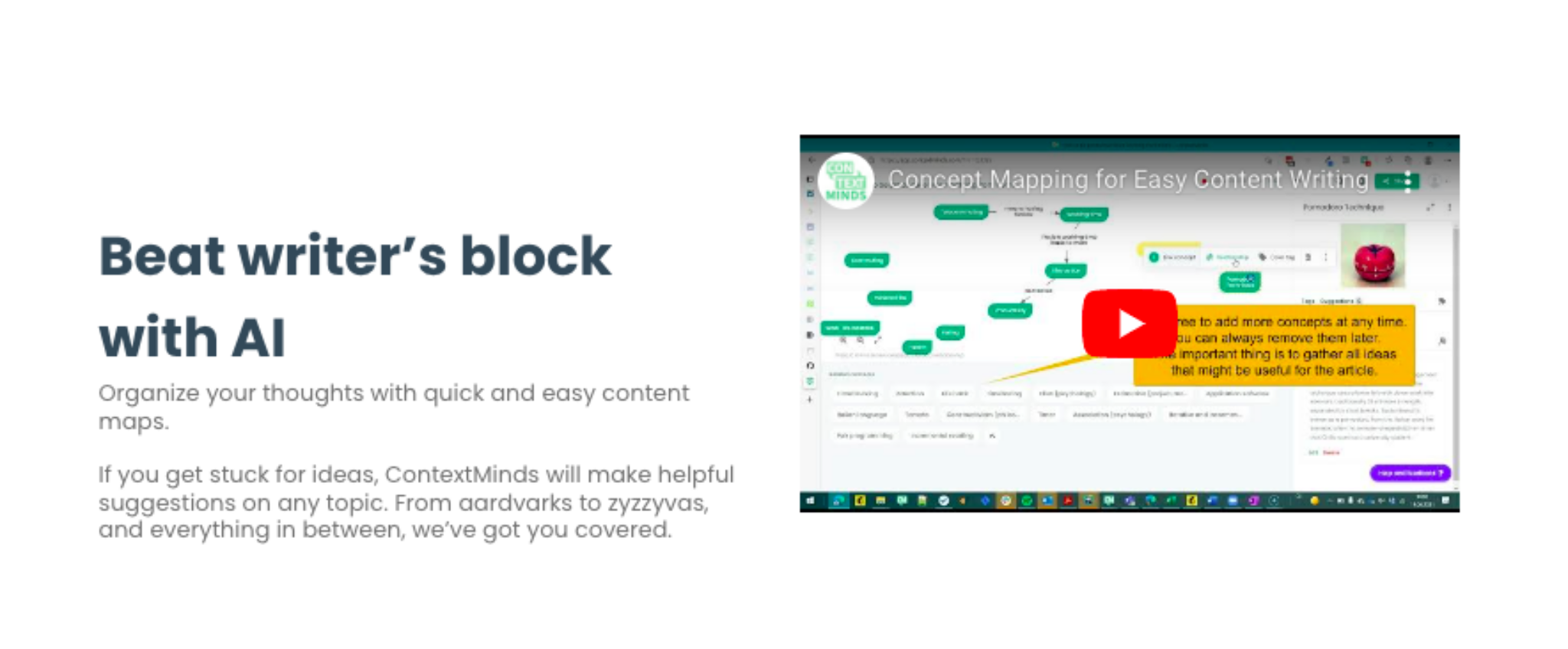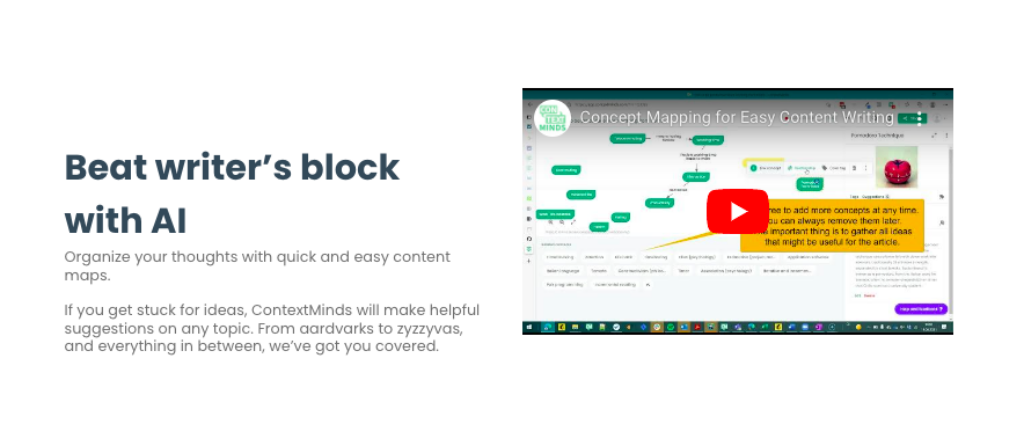 The platform uses natural language processing and machine learning algorithms to analyze stories. This helps writers to identify problems and create better stories that engage their readers.The platform also provides users with features like automatic tagging, search filters, and smart folders for easy access to content.
Track Performance
Performance metrics to measure the success of each piece of content are essential in order to track and optimize the success rate of any type of content. Content performance metrics are used to identify which pieces of content are resonating with an audience, as well as what types of changes can be implemented in order to increase engagement. This helps marketers create more effective campaigns that reach their desired target audience.
Integrations
One of the best features of ContextMinds is its integration with popular platforms such as WordPress, Shopify and Facebook, Twitter, LinkedIn etc. This integration makes it easier for businesses to collect customer reviews and feedback across multiple channels, giving them an accurate view of customer sentiment.
How is ContextMinds different from others?
Unique features
Keyword Research Tool
It helps users find the most relevant and related keywords for their website or blog. It uses advanced algorithms to analyze webpages and websites to generate a list of related keywords based on the page's content. ContextMinds also provides suggested terms, synonyms, and phrases to help users pinpoint the exact terms they need. With the ability to find the most relevant related keywords, users can easily optimize their content to make it more visible and rank higher in search engine results.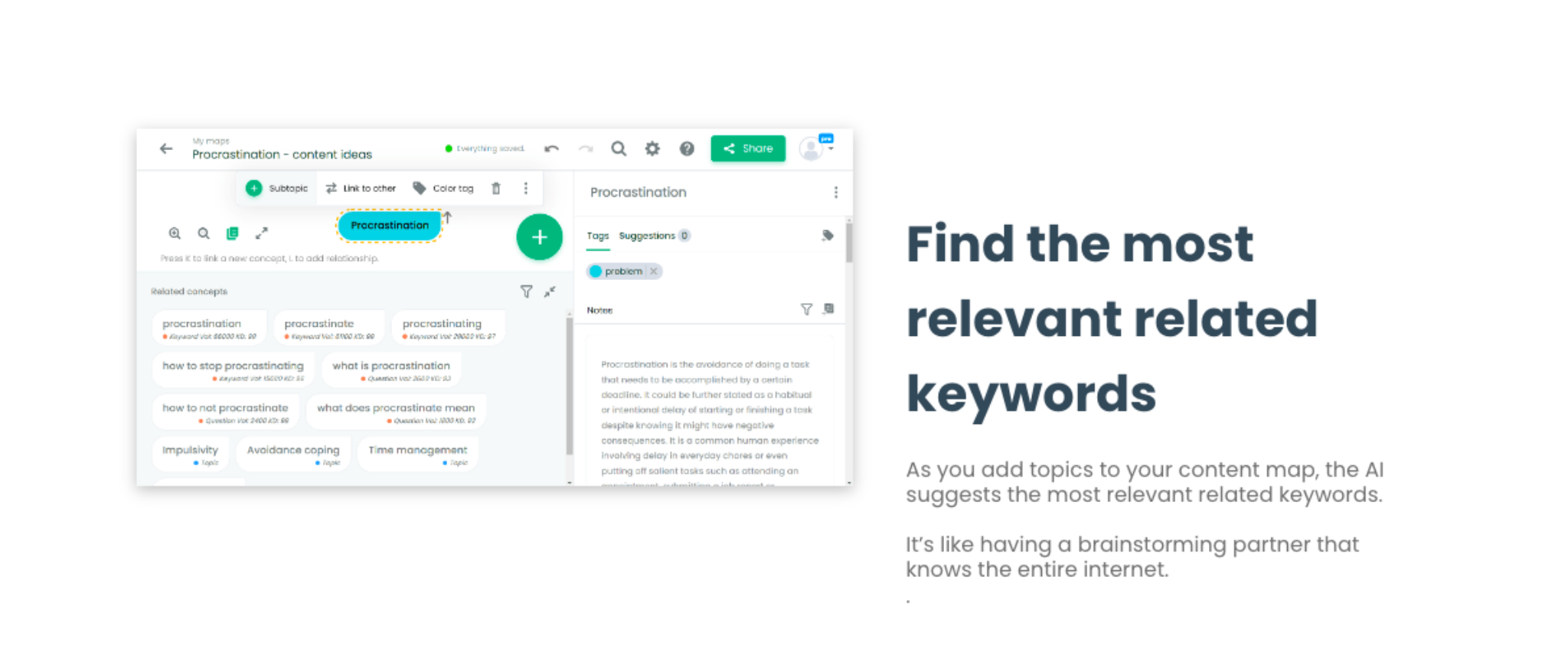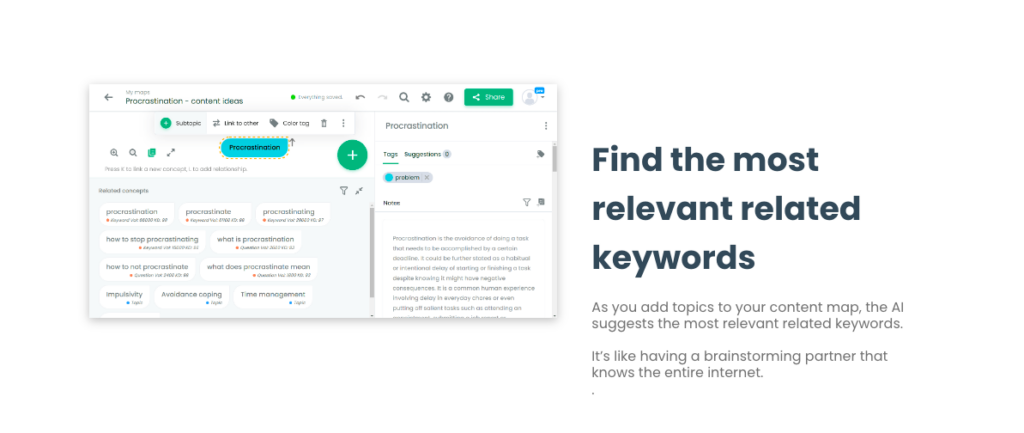 Personal Ideas Library
My personal ideas library is a collection of resources where you can store your most creative and innovative ideas. It consists of a variety of sources, from books, websites, podcasts and articles to videos, speeches and conversations with people. This library allows you to easily access ideas that have sparked your creativity in the past and use them as a starting point for new projects.
Content Map
A content map is a visual representation of the research and data that you have gathered during your research process. It is designed to help you organize the information in an easy-to-understand format, so that readers can quickly understand the flow of your project. Content maps are typically created using software such as MindManager or other mind mapping tools.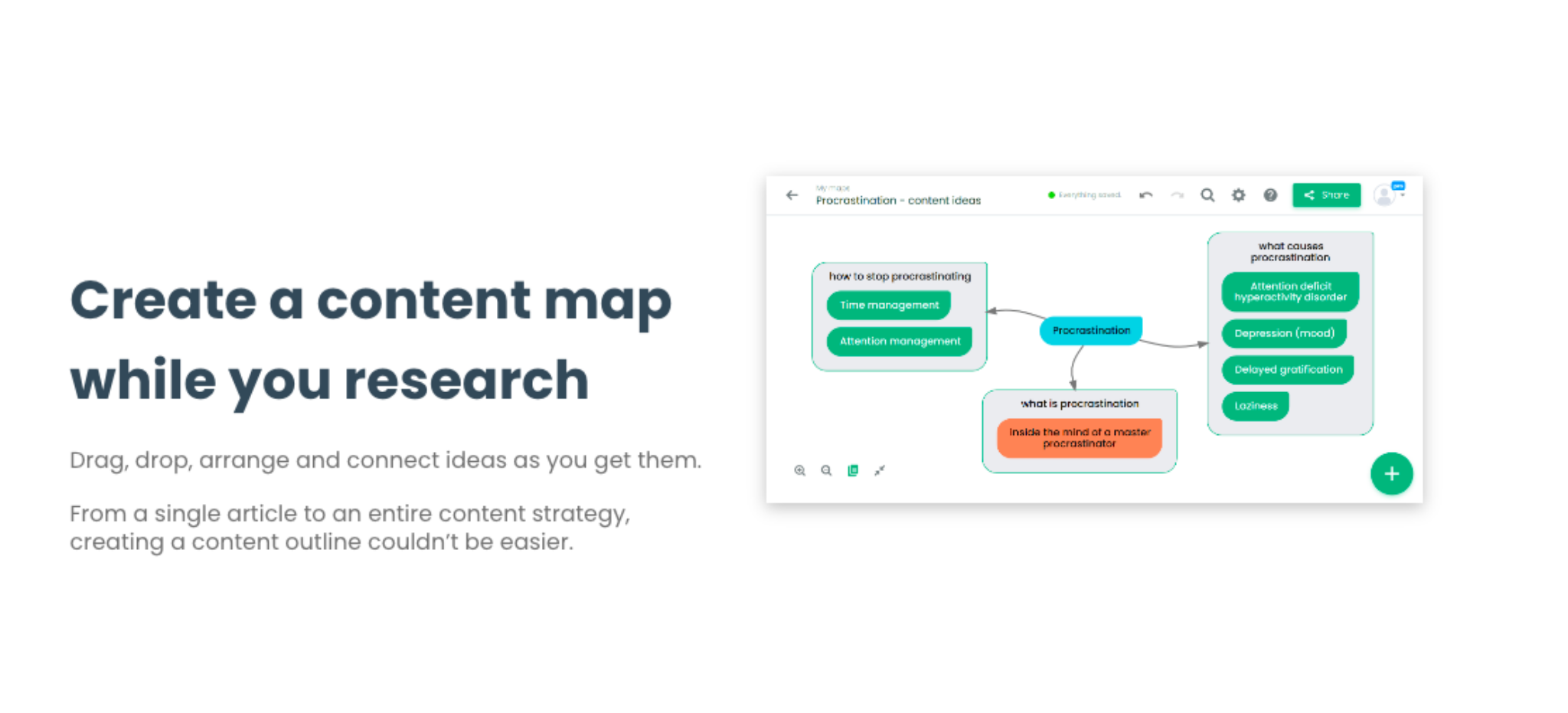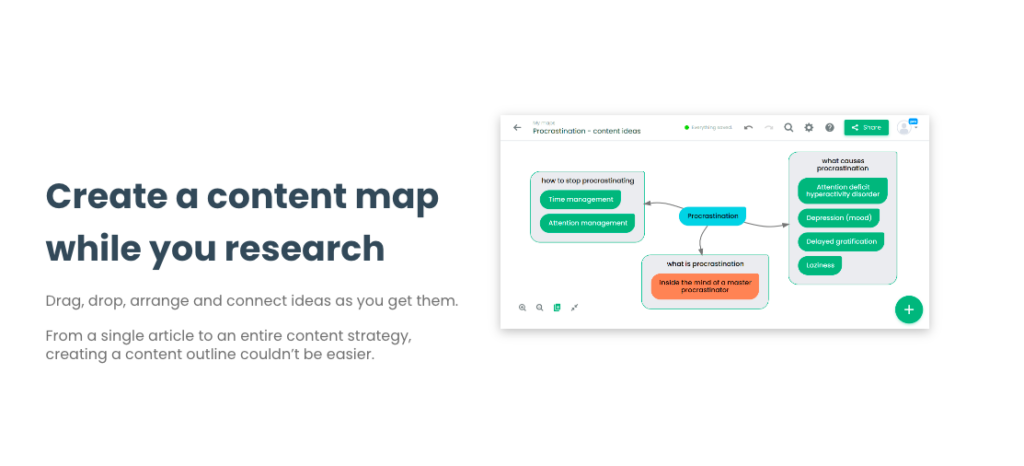 White Label
White label services are a great way to grow your business without having to commit extra resources to build and maintain the product. ContextMinds offers an excellent white label platform that allows businesses to create their own custom branded products, services, and solutions. With this platform, businesses can launch their own applications with no coding required. They also provide support for both web and mobile applications, making it easy to create an engaging experience for users.
CNAME
CNAME is a powerful DNS record type that can be used to map an alias domain name to another domain name. ContextMinds provides a simple way to create CNAME records with its My Personal Ideas Library feature. This makes it easy for users to quickly add new domains to their projects and configure the CNAME records without having to manually edit the DNS settings. With this feature, users can easily map multiple domains to a single website or redirect one domain to another.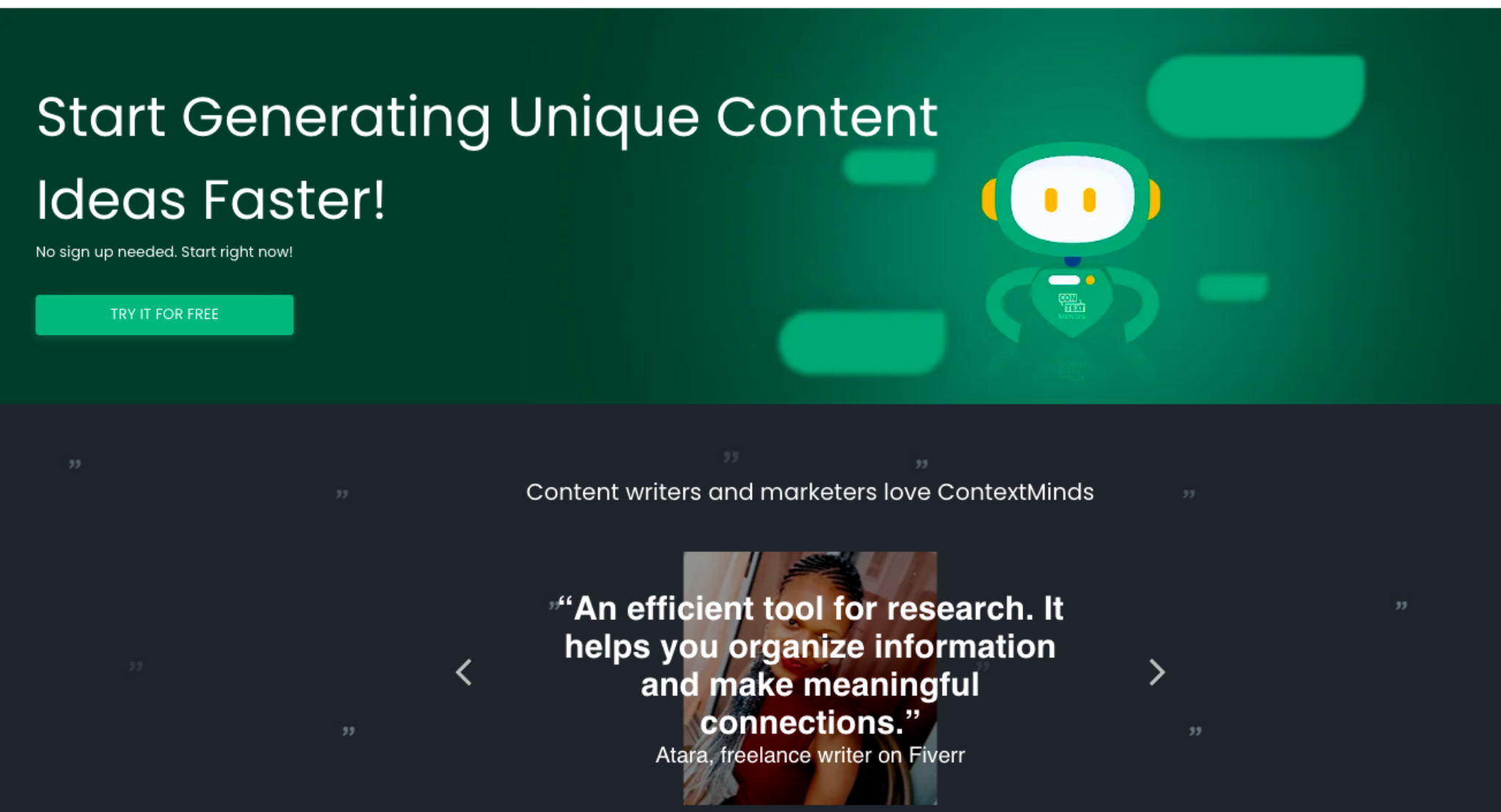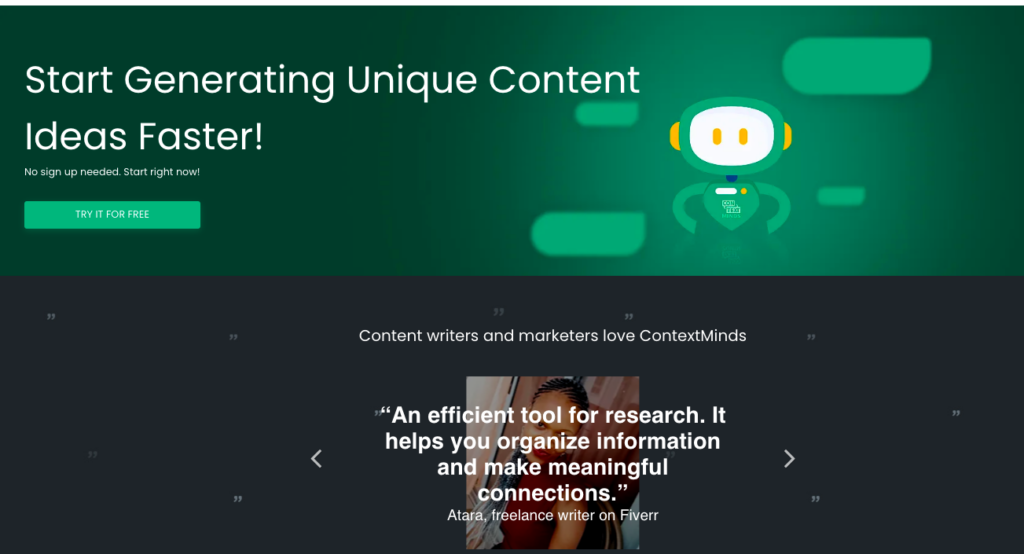 Why choose ContextMinds?
Use Cases and Benefits
Keyword Research
Content Mapping
AI-Powered Content Generator
Pricing Plans
Monthly Pricing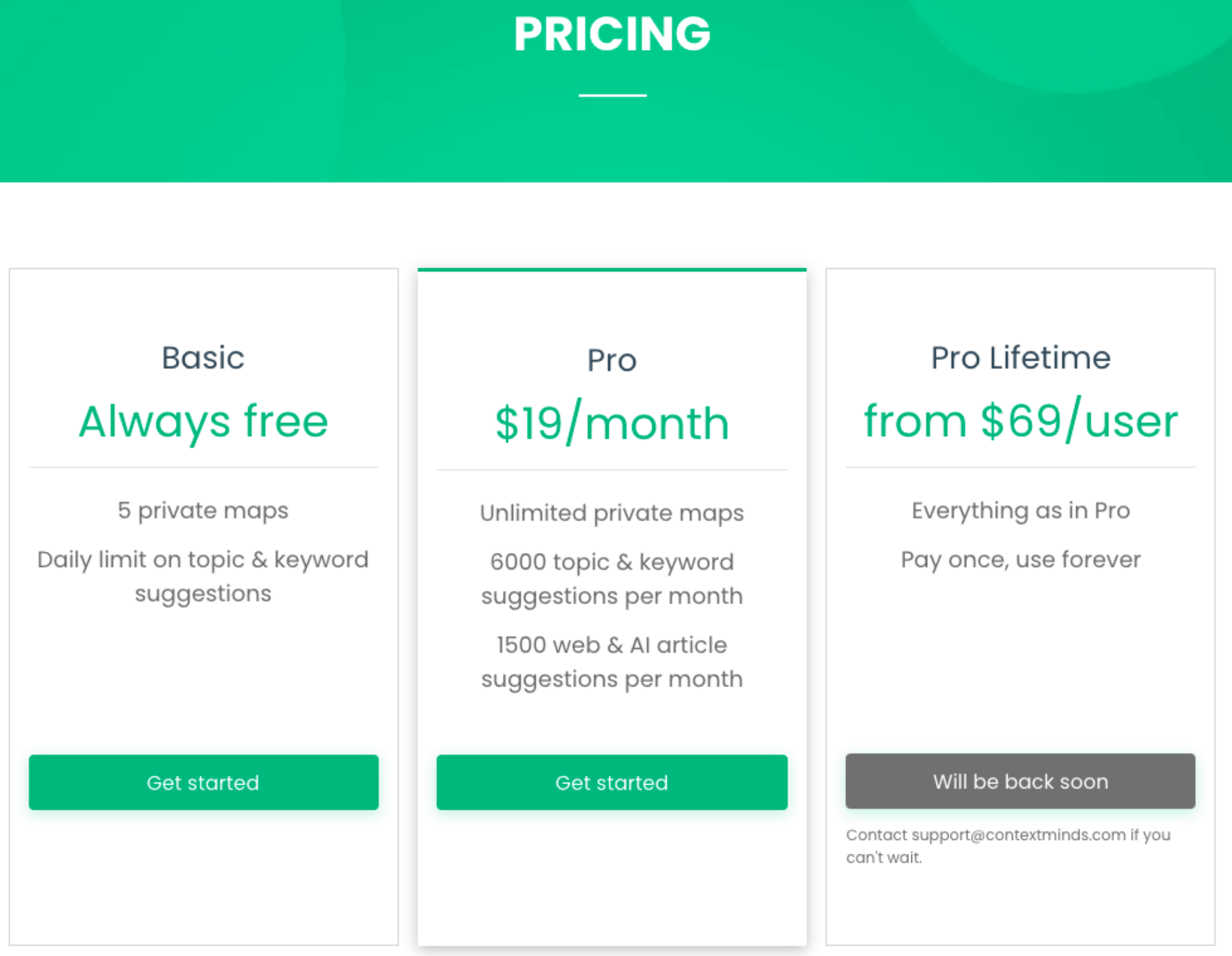 Support
Technical Support, Knowledge Base, Roadmaps, Changelogs
Alternatives
Similar Apps
There are several alternatives to ContextMinds in the market that cater to similar needs. Each of these tools has its unique features and benefits, so it's worth exploring them all to find the best fit for your business needs.
Frase AI helps you research, write, and optimize high-quality SEO content in minutes instead of hours.
Writesonic is an AI writing and image generation platform with a mission to empower everyone in the world to create any form of content 10X faster.
Grammarly Business is designed to help every member of your team produce polished, high-quality writing that reflects well on your organization.
Final Verdict
Is ContextMinds right for You ?
Overall, ContextMinds is an excellent tool for content creators looking for ways to optimize their content and make it more visible in search engine results. You don't have to be tech-savvy to use it, and the price is also reasonable.
With its innovative brainstorming and mind-mapping features, you can create content that is not only SEO-friendly but also interesting and unique.
For creating super engaging content you must definitely give ContextMinds a try!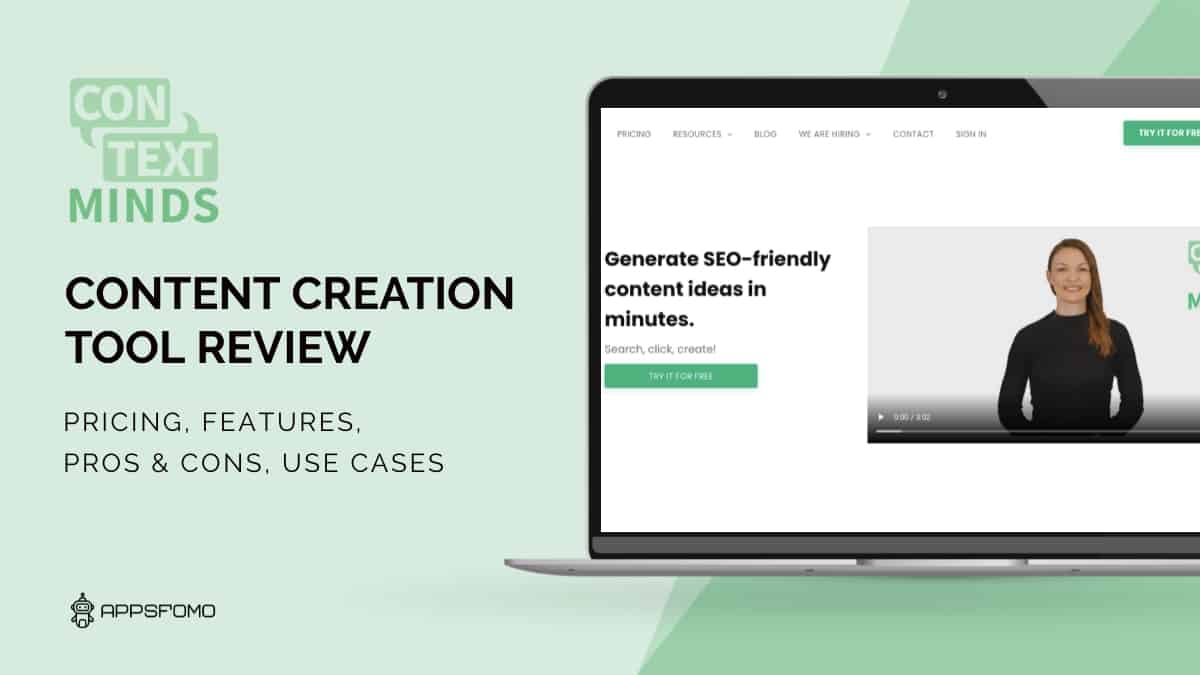 Specification:
ContextMinds: Streamline Your Content Creation and Management
| | |
| --- | --- |
| Review Date | February 2023 |
| Company | ContextMinds |
| Country | Europe |
| Initial Release | 2018 |
| Pricing | Monthly Subscription |
| Free Version | Available |
| Lifetime Deal | Yes |
| LTD Platform | convertdeal.com |
| Money-Back | 60 Days |
| Support type | Blogs, Emails, Help center, Phone call |
| Integrations | Facebook, shopify, Twitter, Wordpress |
| Supported Device | Android, Browser, IOS, Web |
| Mobile app | Not Available |
| Affiliate Program | No |
PROS:
Efficiently captures and organises content ideas.
Easy for teams to work together on projects.
Powerful CNAME record feature.
CONS:
Pricing structure may be too expensive for some businesses.
No live chat support.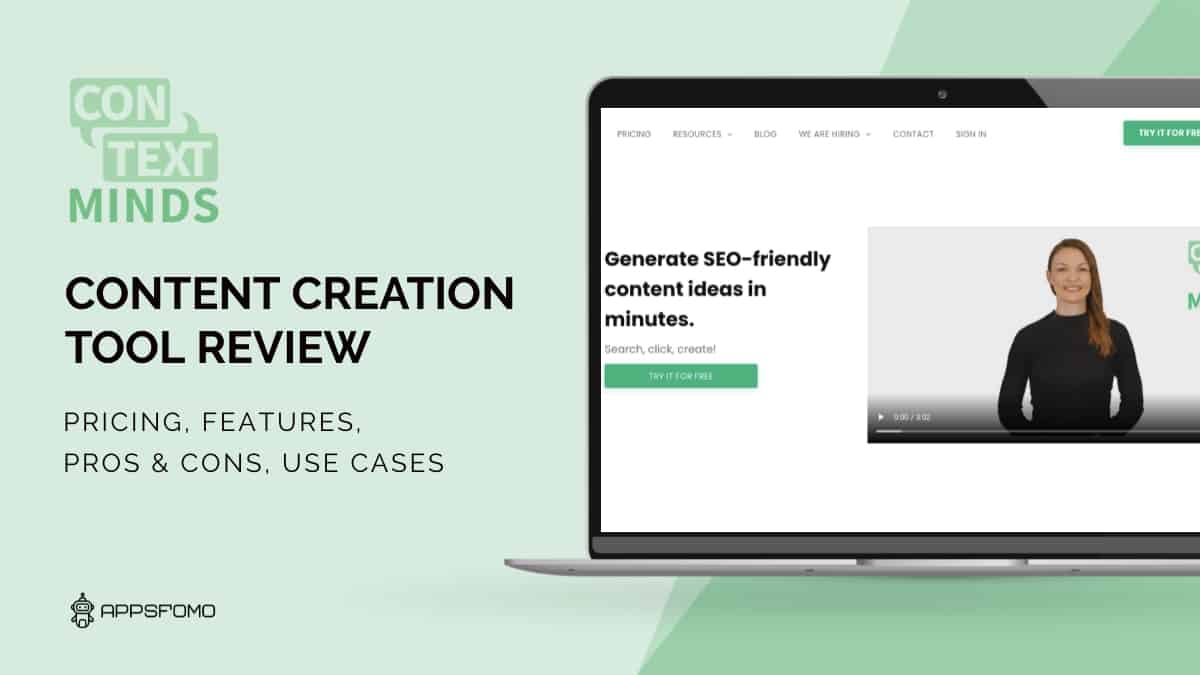 ContextMinds: Streamline Your Content Creation and Management