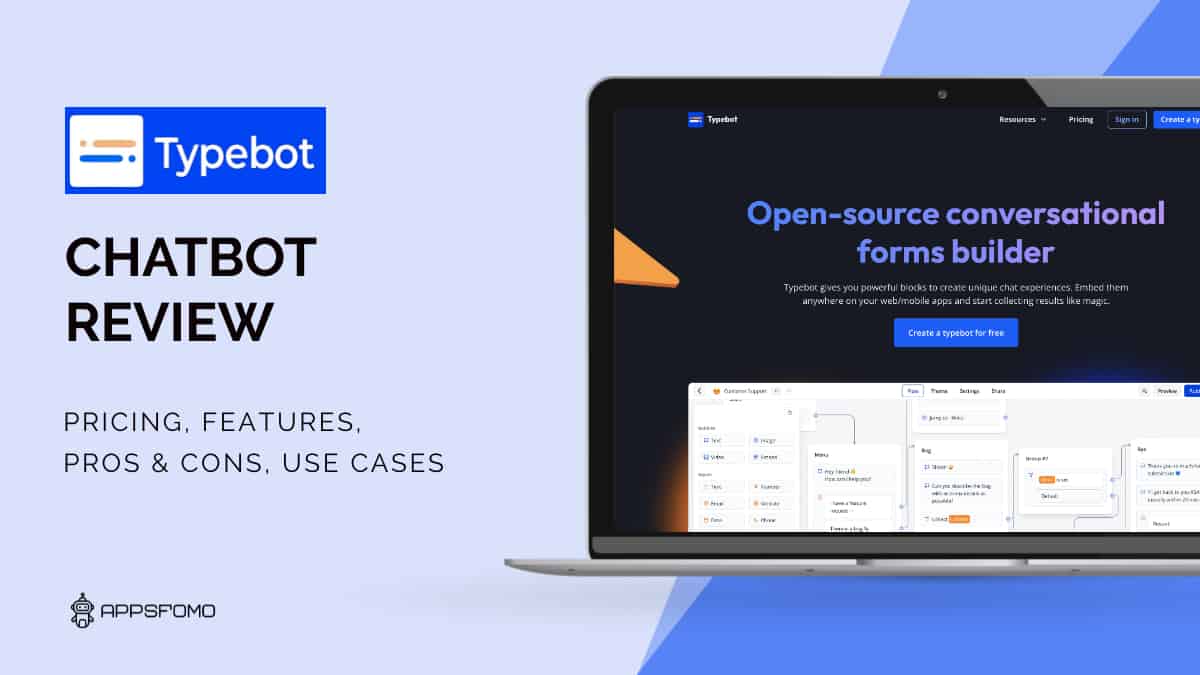 Typebot: Maximizing Customer Engagement with Personalized Chatbots
Add to wishlist
Added to wishlist
Removed from wishlist
0
Add to compare
Conversational chatbots are revolutionizing customer support by providing businesses with an efficient and cost-effective way to respond to customer inquiries. Chatbots are often preferred by customers over traditional customer service channels like phone or email. This is because they offer personalized conversations, instant responses, and are available 24/7.
These chatbots are designed with natural language processing (NLP) capabilities that allow them to understand and respond to human interactions. Chatbots can also be used to collect customer feedback, answer frequently asked questions, and even provide product recommendations.
What Is Typebot?
Overview
Typebot is an AI-powered chatbot that helps businesses automate customer service and support. It gives powerful blocks to create unique chat experiences. Embed them anywhere on the web/mobile apps and start collecting results like magic!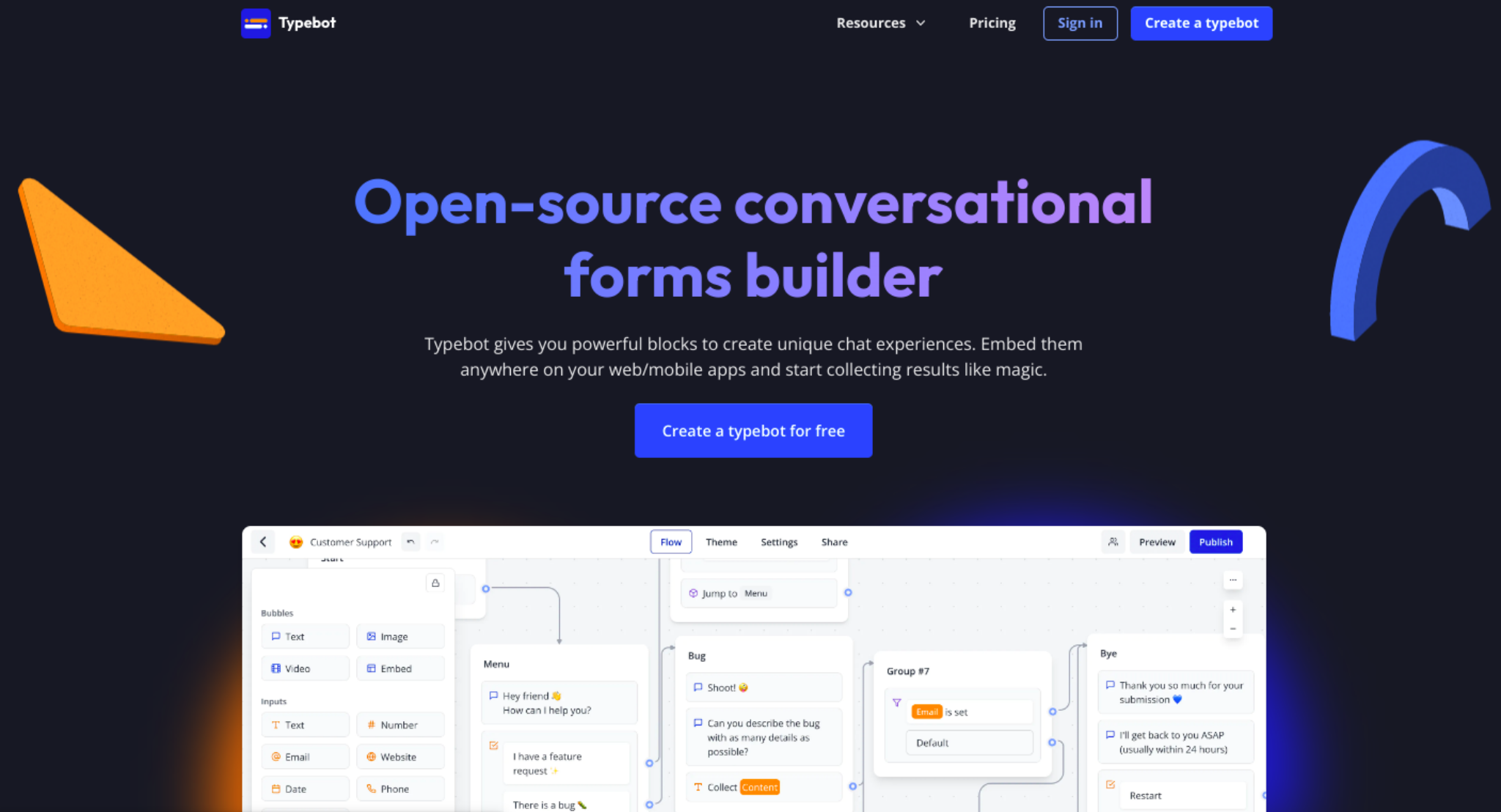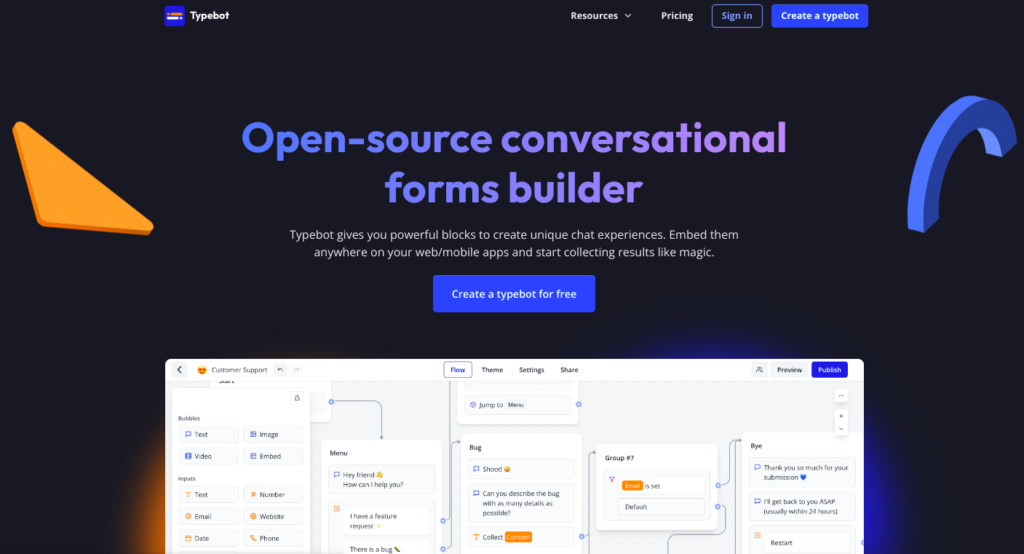 With its advanced analytics capabilities, Typebot can also help businesses gain valuable insights into customer behaviour and preferences.It has a wide range of features designed to make customer service more efficient and effective. It enables businesses to create custom workflows for their customer inquiries, allowing them to respond faster and more accurately.
Company Details
Typebot was launched in July 2020. Typebot's team is composed only of Founder, Baptiste Arnaud, and a Software Engineer based in France. It is completely independent, self-funded, and bootstrapped. At the current stage, not raising funds or taking investments.
Online Presence
How Can Typebot Benefit Your Business?
Basic Features
Typebot enables businesses to create conversational bots for their websites, messaging applications, and customer service systems. It provides a range of features that make it easy to create powerful and engaging chatbots.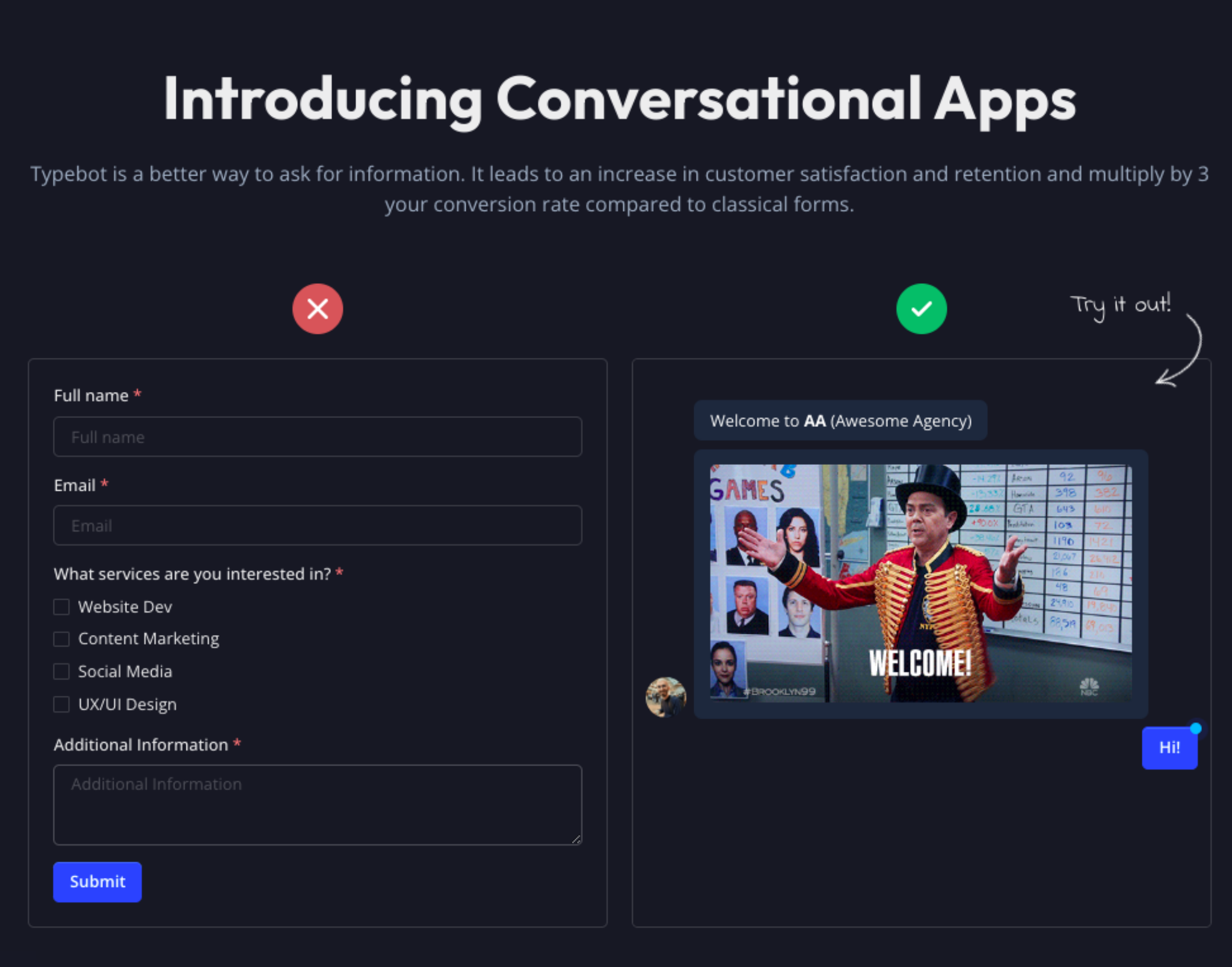 Automated responses
Typebot can provide automated customer service, allowing businesses to respond quickly and accurately to customer inquiries. It makes it easy for businesses to create custom workflows for customer inquiries, allowing them to respond faster and more accurately.
Easy integration
Typebot can be easily integrated with popular messaging platforms like Facebook , Slack, Telegram, etc. This makes it easy for customers to interact with the bot through their preferred platform.


Customizable
Typebot can be customized to suit the unique needs of different businesses. The bot can be tailored to provide unique customer service experiences for each business.
Natural Language Processing (NLP)
Typebot is powered by natural language processing (NLP), which allows it to understand customer inquiries and provide relevant responses. This helps businesses provide faster, more accurate customer service.
Analytics Dashboard
Typebot provides powerful analytics capabilities, allowing businesses to gain valuable insights into customer behavior and preferences. The dashboard allows businesses to monitor the performance of their chatbot and make necessary changes for better performance.
Automated Tasks
Typebot enables businesses to automate customer support tasks such as onboarding new customers, providing product recommendations and sending personalized messages. This helps businesses save time and provide better customer service.
Security
Typebot uses advanced security measures to ensure that all data is kept secure and private. It also provides an encryption layer to protect customer data from unauthorized access.
How Typebot differs from other chatbots?
Unique features
With typebot's unique features, users can quickly create unique conversations with their customers that are both engaging and intelligent.
Collect results in real-time
Typebot can collect results in real-time, allowing businesses to gain valuable insights into customer behaviour. This helps businesses make informed decisions and optimize their customer service strategies for maximum efficiency.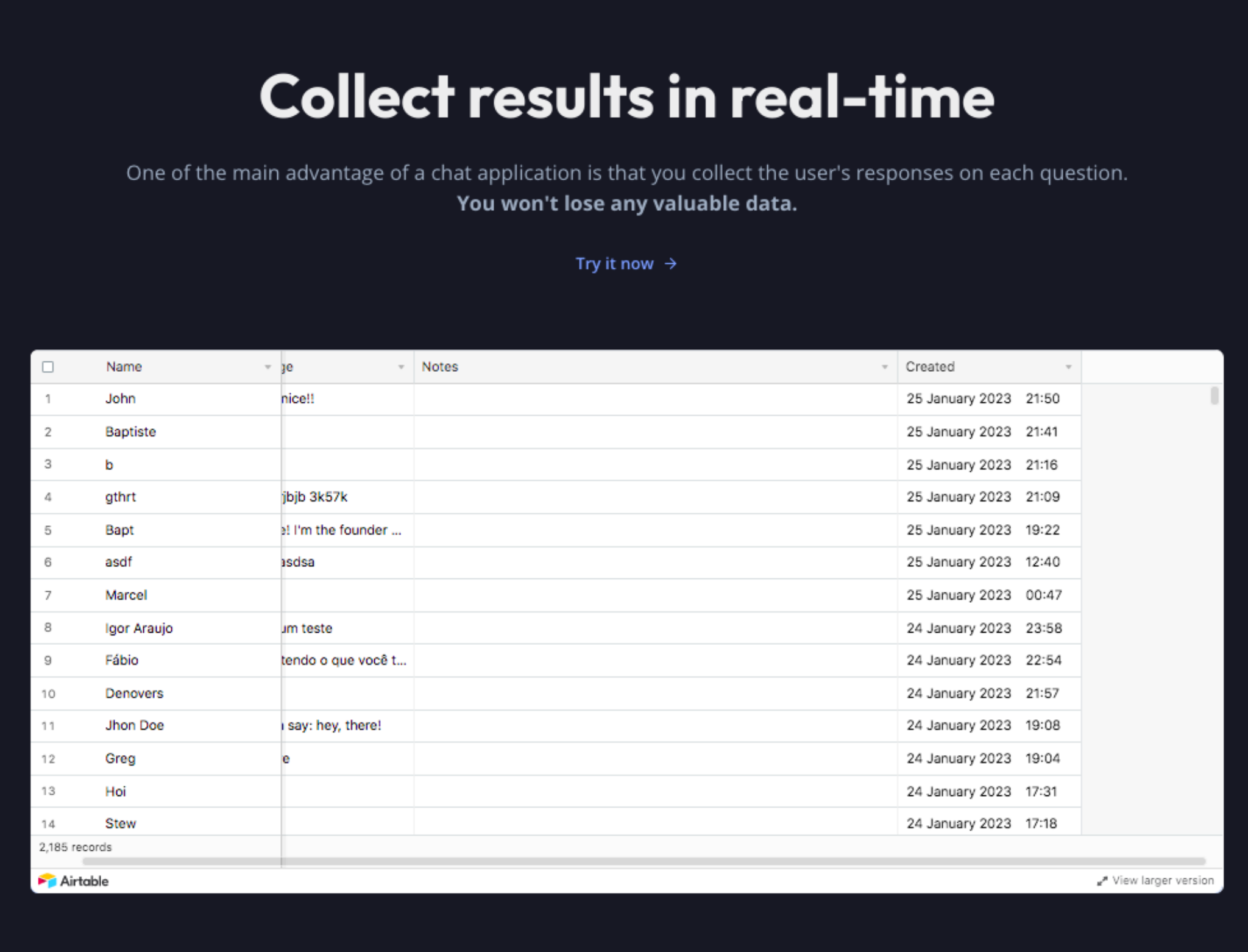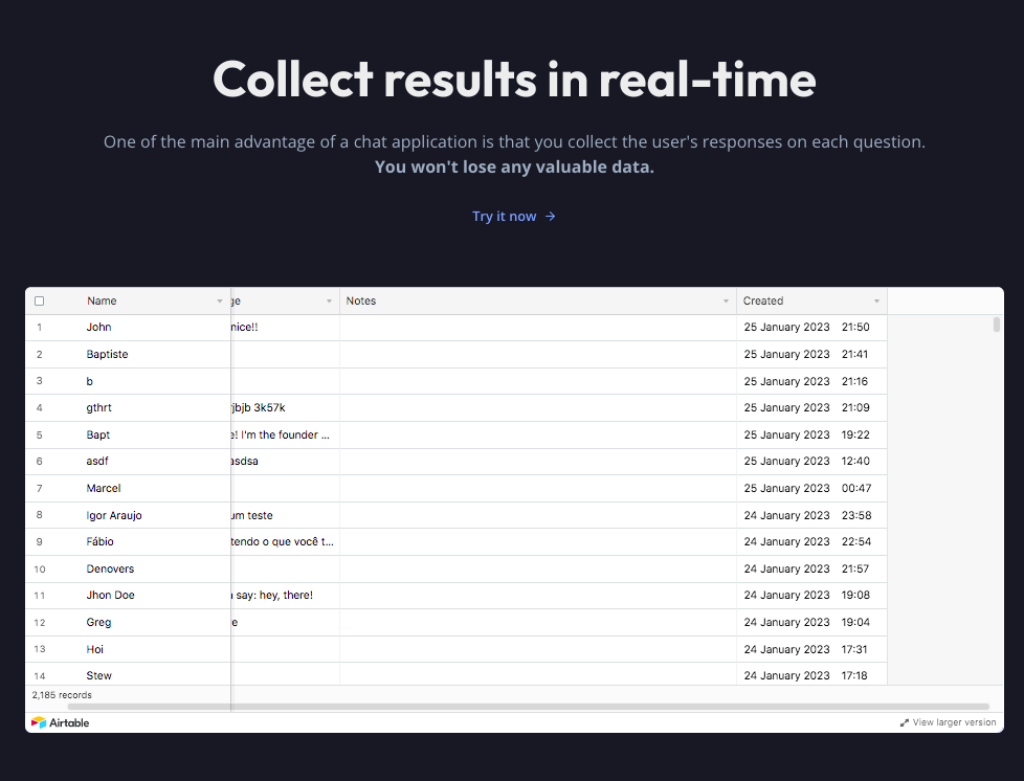 Logical Branching
Typebot allows you to create complex workflows with logical branching, allowing you to provide a customized customer service experience.
Survey Completion
It allows customers to complete surveys and collect results in real time. This helps businesses gain insights into customer feedback and preferences.
User Base Segmentation
Typebot also allows businesses to segment their user base into different groups and target each group with personalized messages. This helps businesses provide more relevant customer service experiences.
Why choose Typebot?
Use Cases and Benefits
Provide answers quickly and accurately.
Speed up the resolution process for customers.
Automate many tedious tasks.
Pricing Plans
Monthly Pricing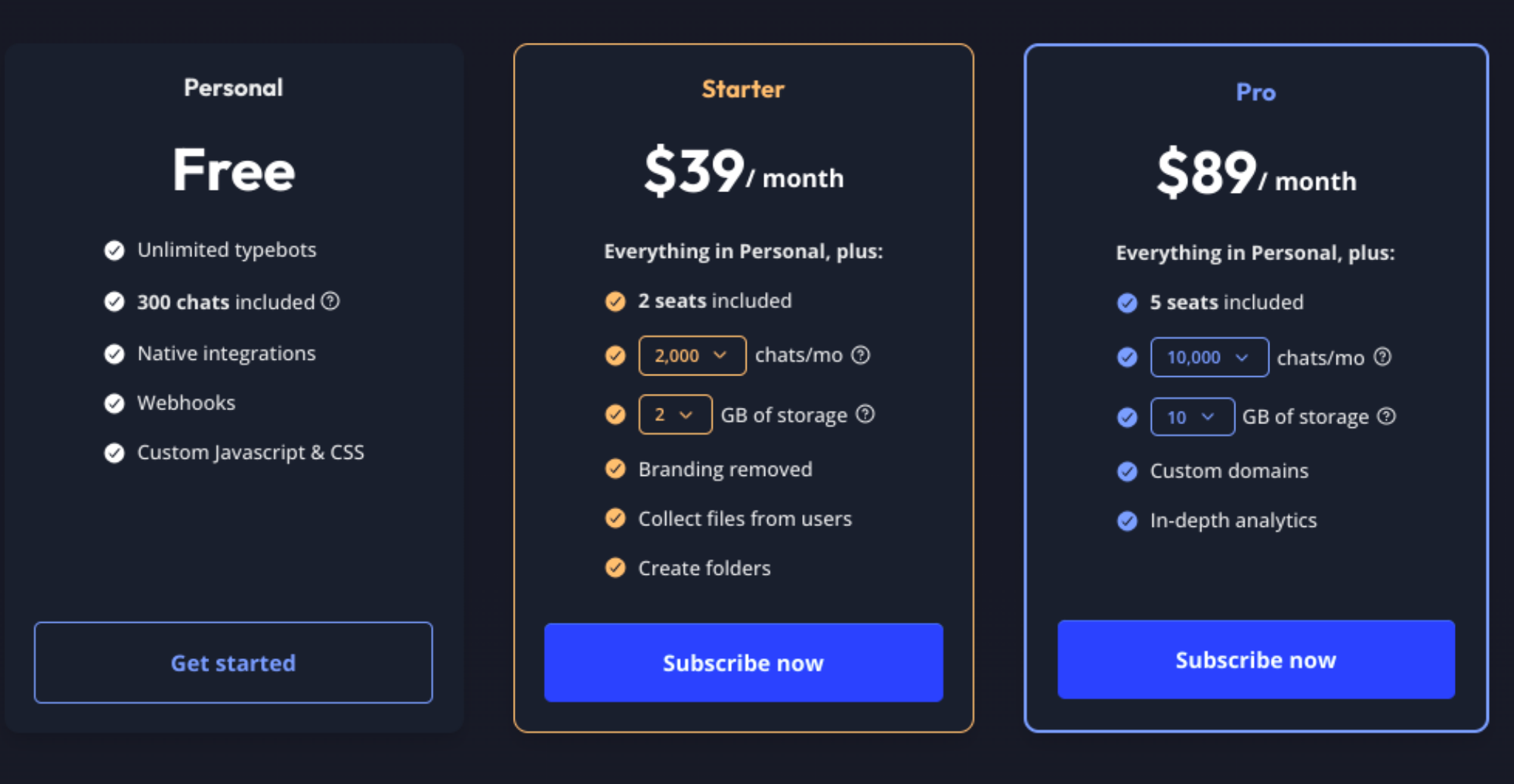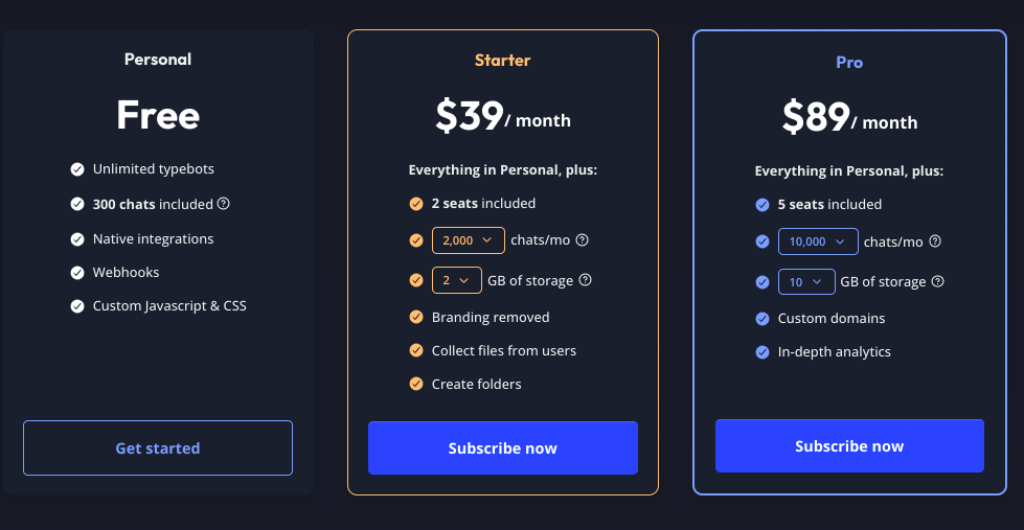 Support
Technical Support, Knowledge Base, Roadmaps.
Alternatives
Similar Apps
There are several alternatives to creating conversational chatbots.
Landbot.io is a platform that enables businesses to create conversational experiences.
TARS.AI is a powerful chatbot-building platform that enables businesses to create and deploy custom chatbots with ease.
Collect.chat is an interactive chatbot platform that empowers users to create chatbots using straightforward drag-and-drop sentence templates.
Final Verdict
Is Typebot Right for You?
Conclusively, creating conversational chatbots using Typebot is an effective and efficient way to automate customer service. This process eliminates the need to have a human customer service representative available at all times and allows customers to interact with a chatbot that provides the same level of support. By utilizing this technology, businesses can save time and money while providing their customers with quality customer service.
If you're looking for an easy way to create a powerful conversational chatbot with personalized customer service experiences, look no further than Typebot!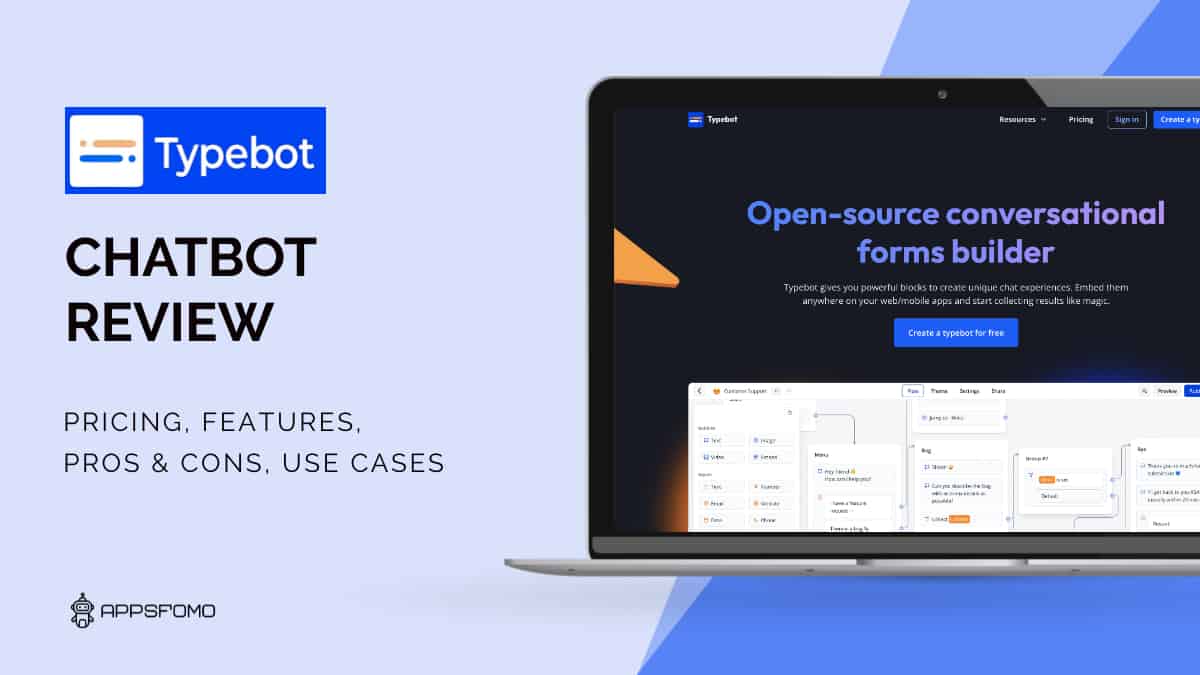 Specification:
Typebot: Maximizing Customer Engagement with Personalized Chatbots
| | |
| --- | --- |
| Review Date | February 2023 |
| Company | Typebot |
| Country | Unknown |
| Initial Release | 2020 |
| Pricing | Monthly payment, Monthly Subscription, Montlhy |
| Free Version | Available |
| Lifetime Deal | Yes |
| LTD Platform | convertdeal.com |
| Support type | Emails, Live Chat |
| Integrations | Yes |
| Supported Device | Browser, Web Based |
| Mobile app | Not Available |
| Affiliate Program | No |
PROS:
Easy to use and setup. 
Automated tasks.
Collect results in real-time.
Powerful analytics dashboard.
Advanced security measures.
Native integrations.
CONS:
Limited customization options.
Limited customer service. 
Pricing plans can be expensive for small businesses.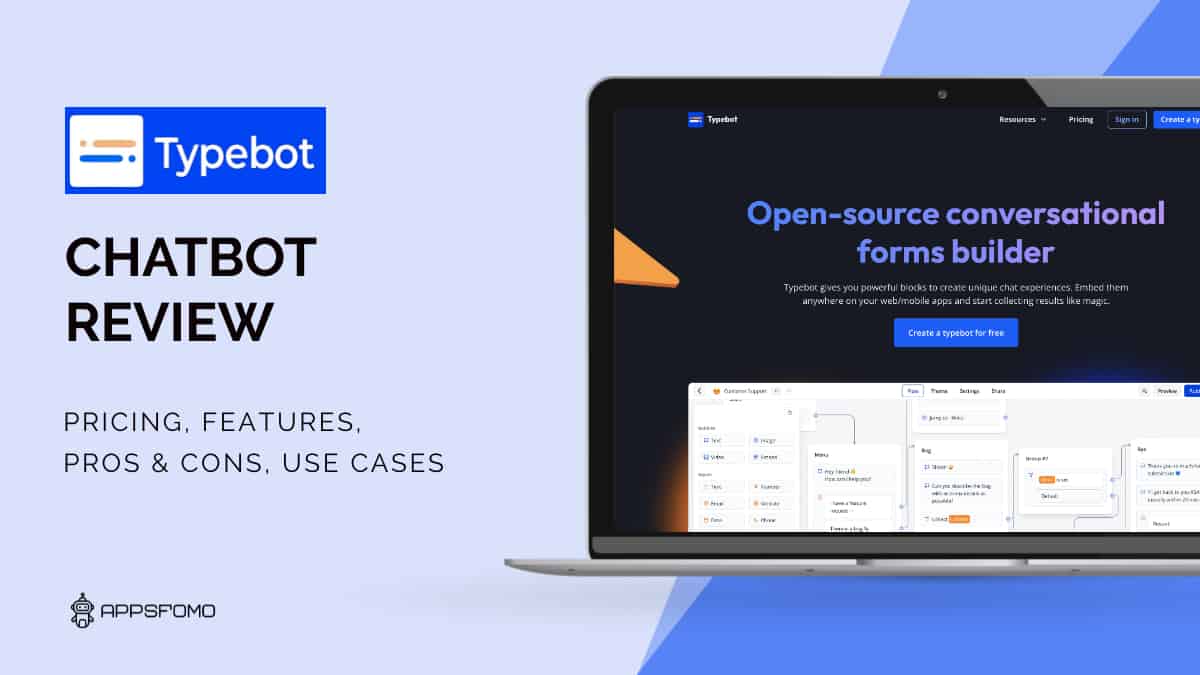 Typebot: Maximizing Customer Engagement with Personalized Chatbots