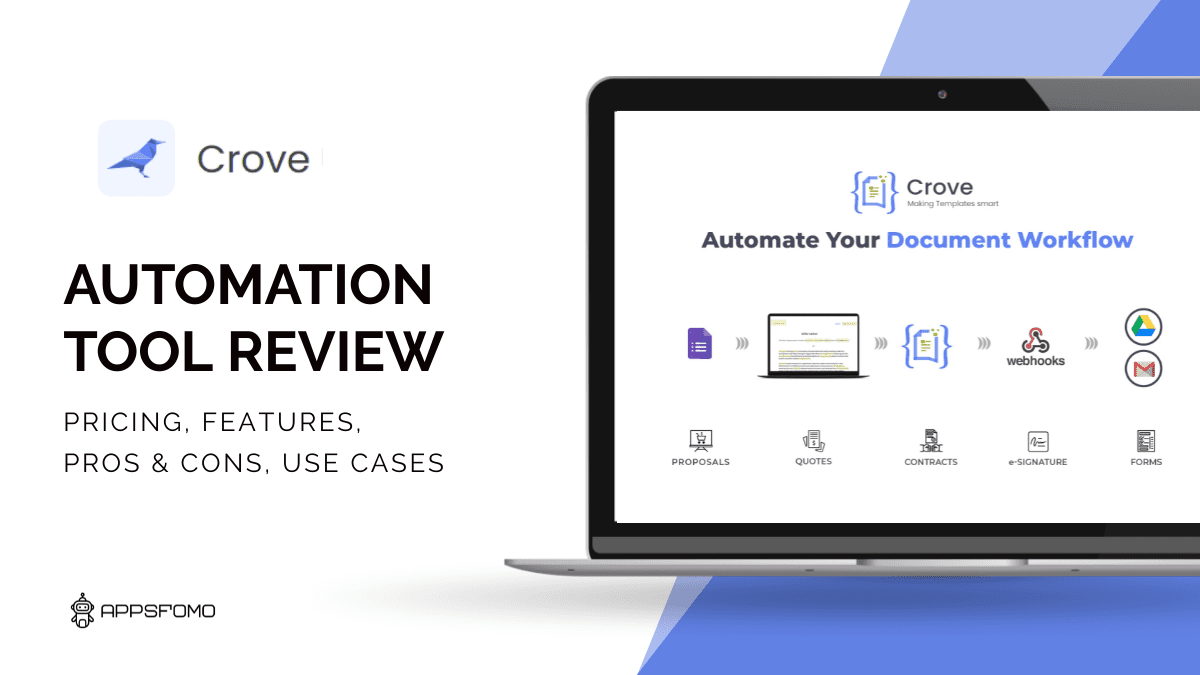 Crove.app Review: Create and Automate Documents Like Never Before
Add to wishlist
Added to wishlist
Removed from wishlist
1
Add to compare
Do you hate drafting repetitive documents? Then you need to check out Crove.App! This intelligent template engine will help you streamline your documentation workflow by automating your templates. All you need to do is create your templates in a simple and intuitive interface, and Crove will take care of the rest.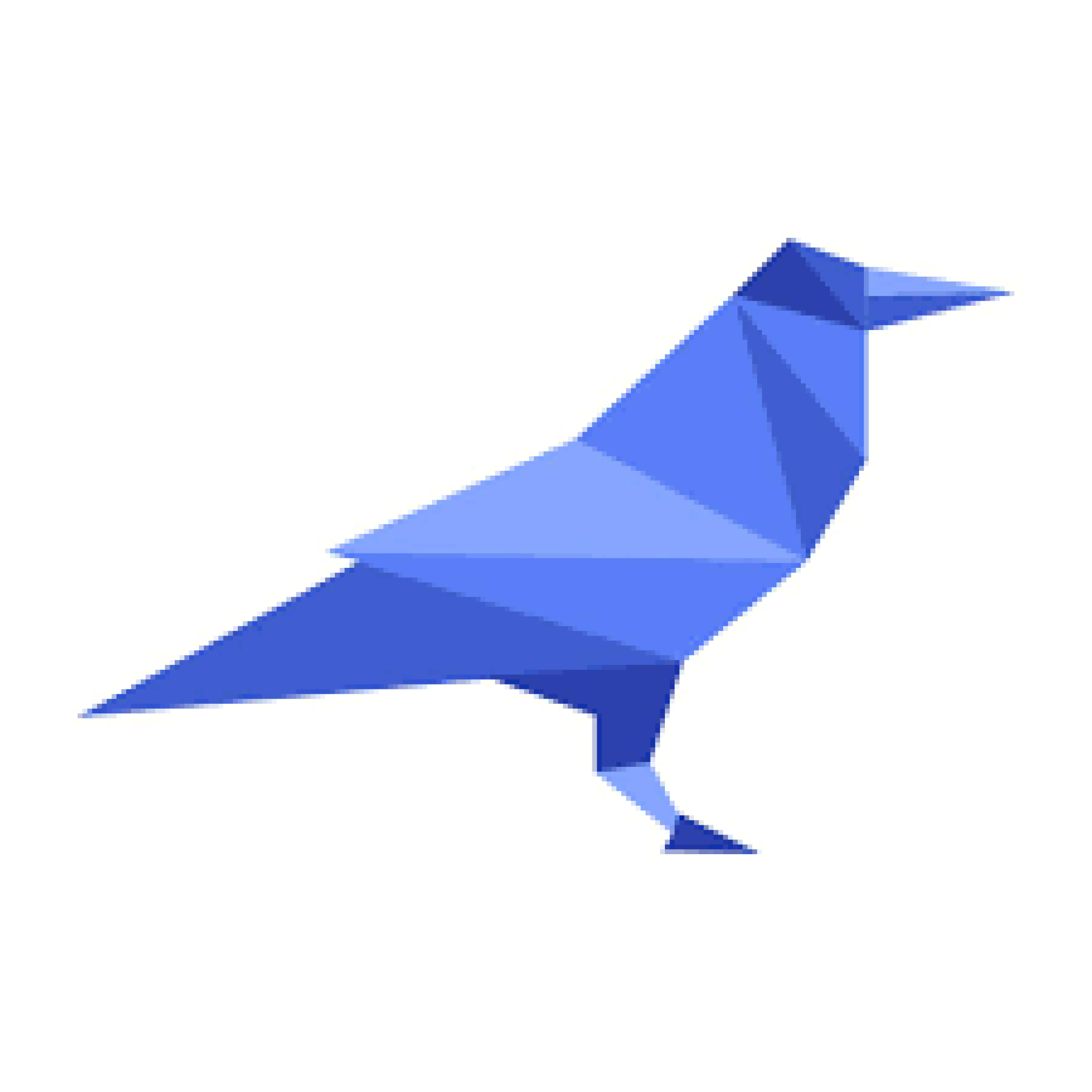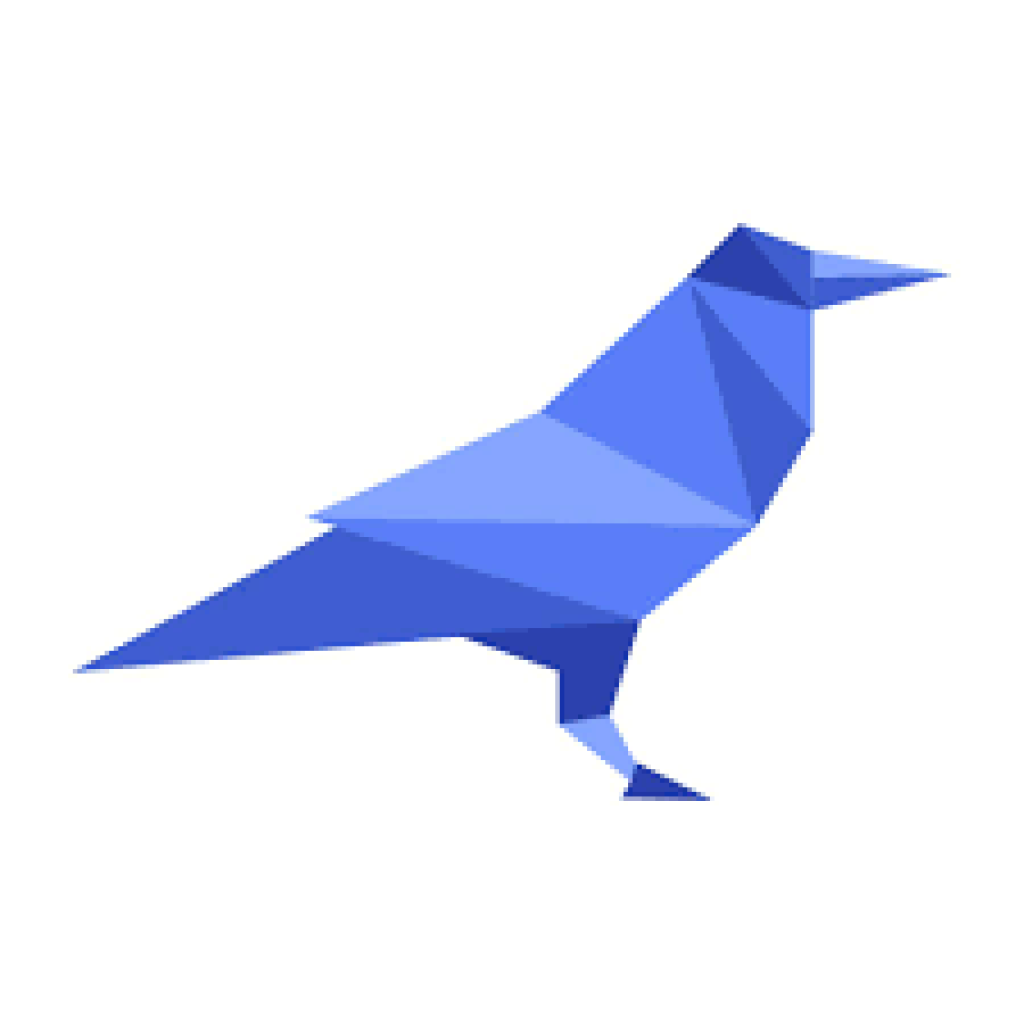 Crove.app is an intelligent solution that automates the creation of documents as per your business workflow. From contracts to sales agreements, we ensure that paperwork gets done while you stay focused on key aspects of your business. Whether you're tired of drafting the same documents over and over again or just want to improve your documentation workflow, give Crove a try today!
What Is Crove.app
Crove.app is a powerful document automation software that helps you to automate your document generation. This includes tasks like creating smart templates, with the help of content blocks that can be re-used in any template.
It is a SaaS application that helps you automate repetitive business documents as programmable templates using our simple yet powerful drag-and-drop interface.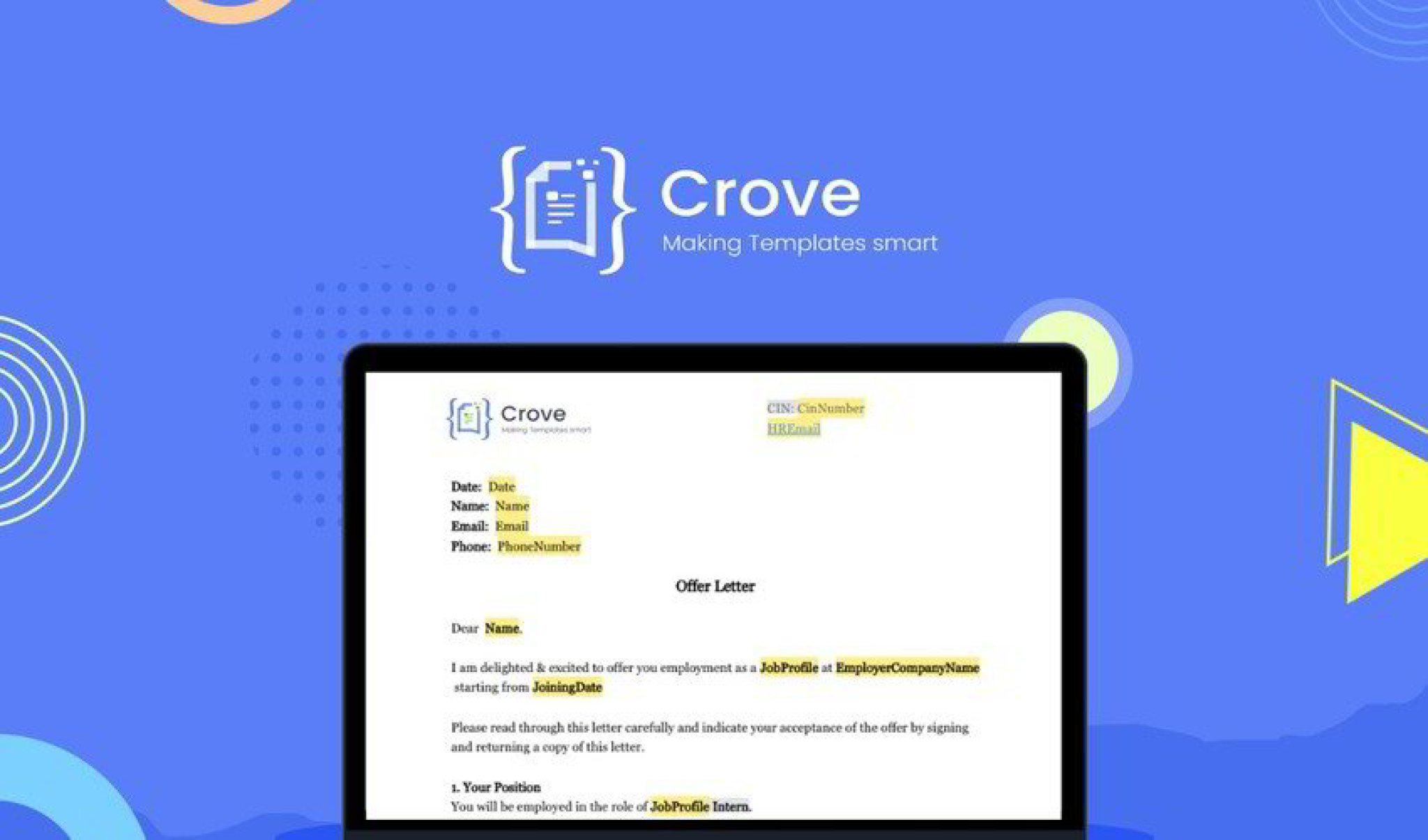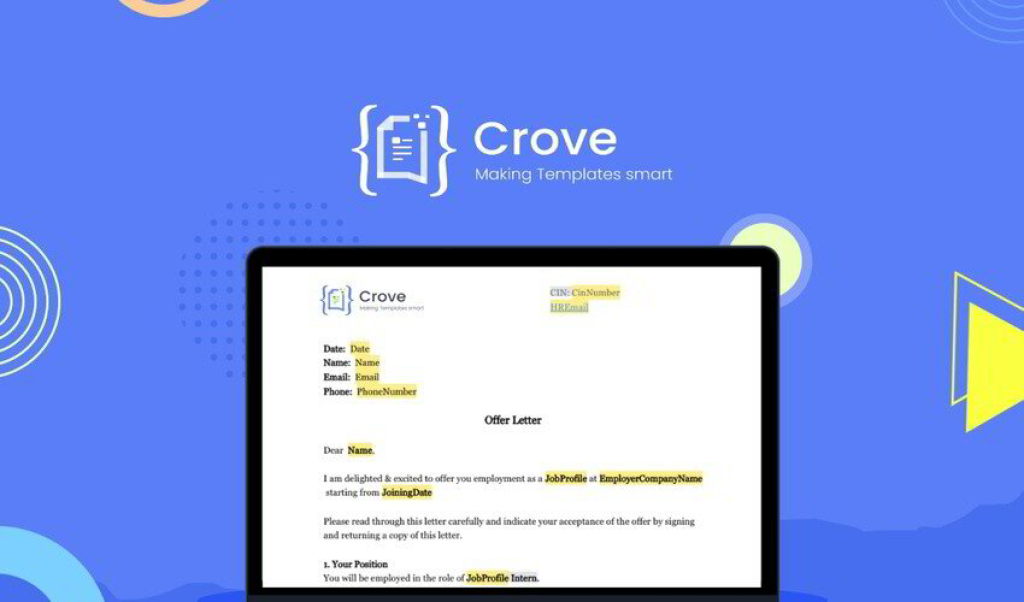 Crove offers a no-code platform that enables you to streamline your business processes. Whether it is creating a new proposal or order, Crove's powerful editor supports logic and formulas to create anything from simple PDFs to complex documents. With its legally binding signature feature, Crove will automate your business documents for you saving hours of work and effort every day. This makes it a great tool for automation-curious business owners and professionals.
So, what are you waiting for? Try out Crove.app today and see the power of document automation for yourself!
How does it work?
Popular ways to use Crove are:
Send Contract to get Filled and Signed using Crove : Upload Simple agreements to crove to get filled, First create all the required fields and just drag and drop these fields to the document wherever needed.
Connecting Crove Templates with other Application
Designing Fancy proposals
Why Crove?
If you're looking for a powerful and easy to use business solution, Crove.App is the app for you! As a busy entrepreneur, you'll love how quickly and efficiently it can help you grow your business. Crove.App is packed with features to help you manage your business online, by its Automation and hence saves your time!
Company Details
The Company was Founded by Gourav Manchanda in the year 2020. Gourav Manchanda is a software engineer by training and currently working as a product manager for crove.app where he handles all the aspects of product development like UX design, development, and marketing. There are about 50 employees in the company.
Company is registered in Chandigarh, India
Crove Features
Business Document Automation by Crove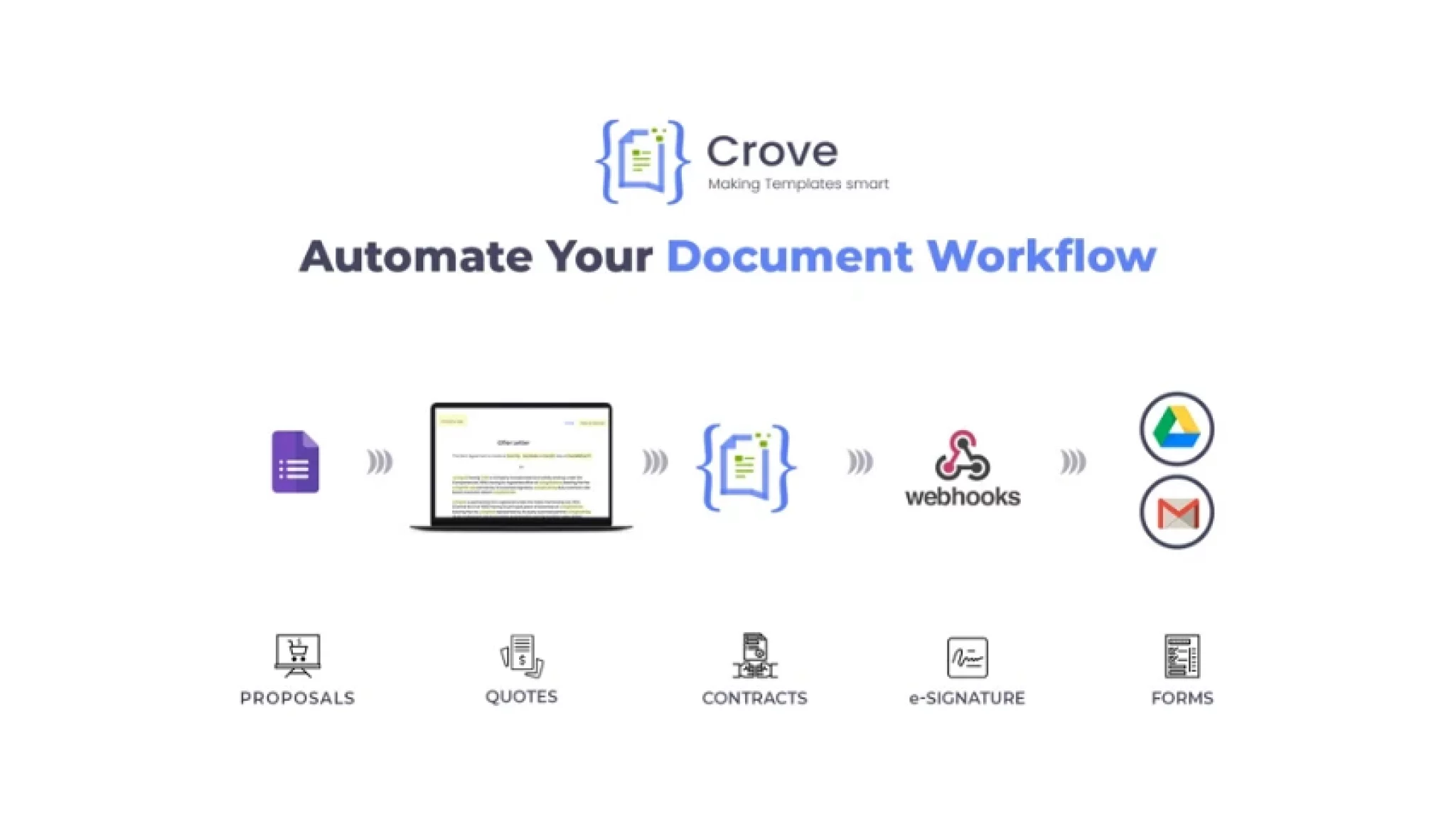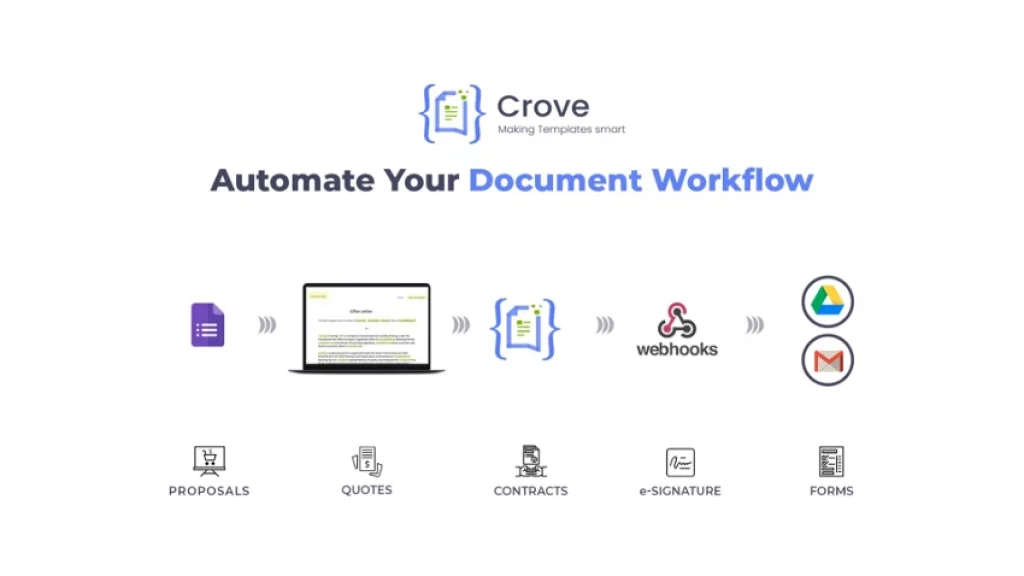 Crove.App is a software that automates business papers, aiming to shorten the procedure and increase efficiency by removing time-consuming phases from your workflow.
It can handle Word, Excel, PowerPoint, and PDF files in a variety of formats.
Automates your documentation workflow by creating smart templates with Crove and generate documents by filling form or integration with your favorite apps using integrations.
Template Gallery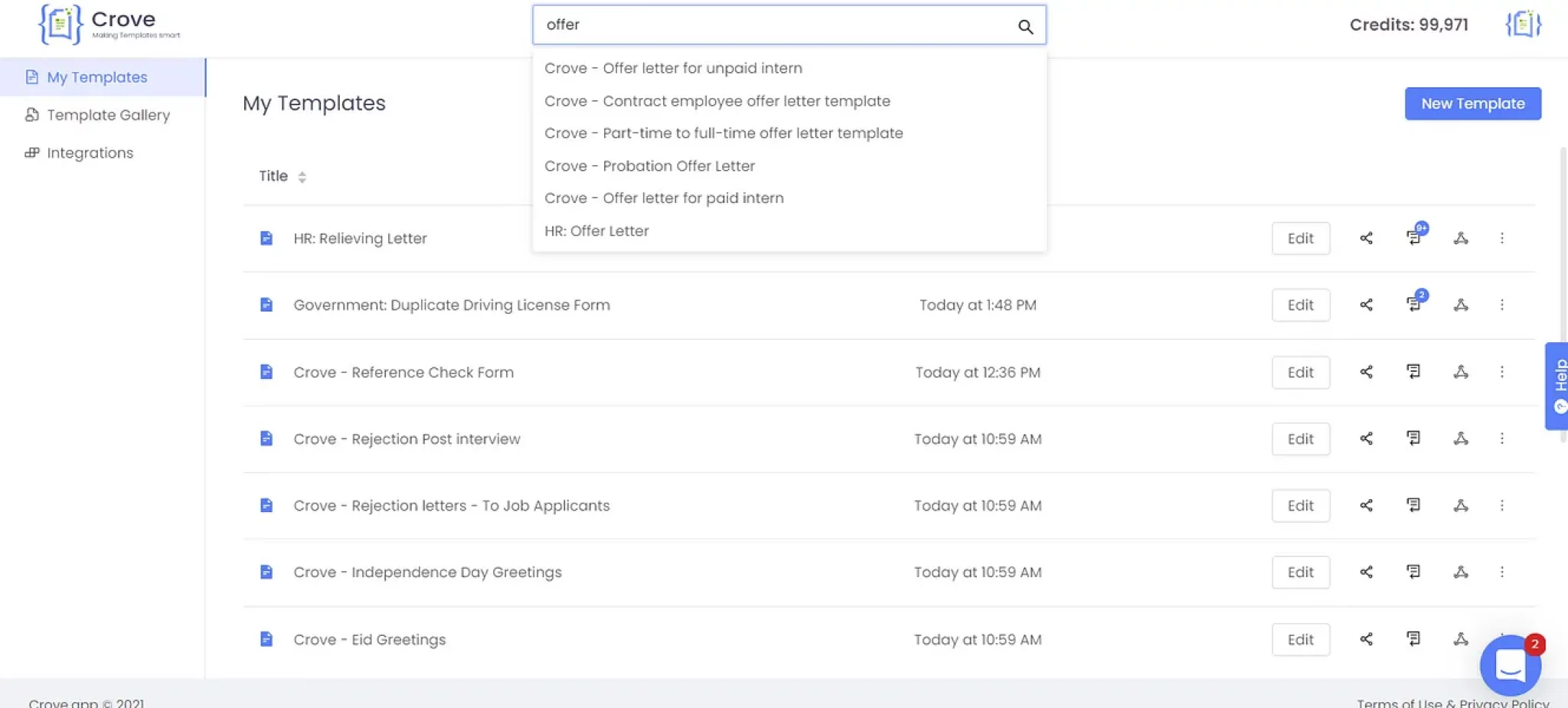 This tool allows you to create and save different templates for your forms or integrations. Use the gallery to search by name, purpose or keyword.
The source code is accessible on GitHub for Crove, which is an open source project. Crove enables you to develop, maintain, and share templates with others. You may even collaborate on your template or update its contents with others.
Crove can auto-fill forms for each document type based on their name or description in the templates. It also supports custom fields like input masks, dropdown lists, checkboxes etc.
By altering the app's style and integrating inline images and videos straight from Crove, you may easily modify your papers. Crove also allows you to import and export files from Dropbox, Google Drive, or OneDrive.
Create Business Proposals and get them Signed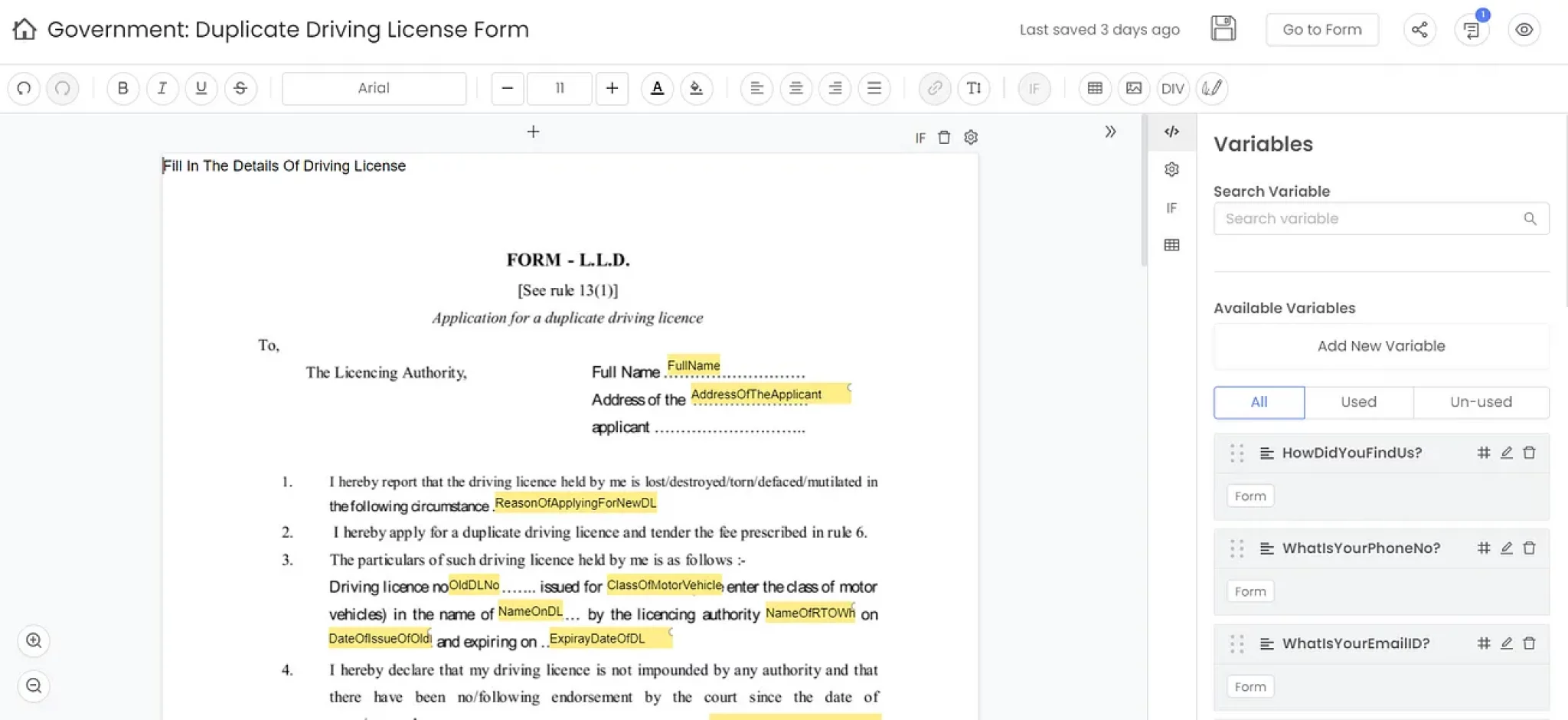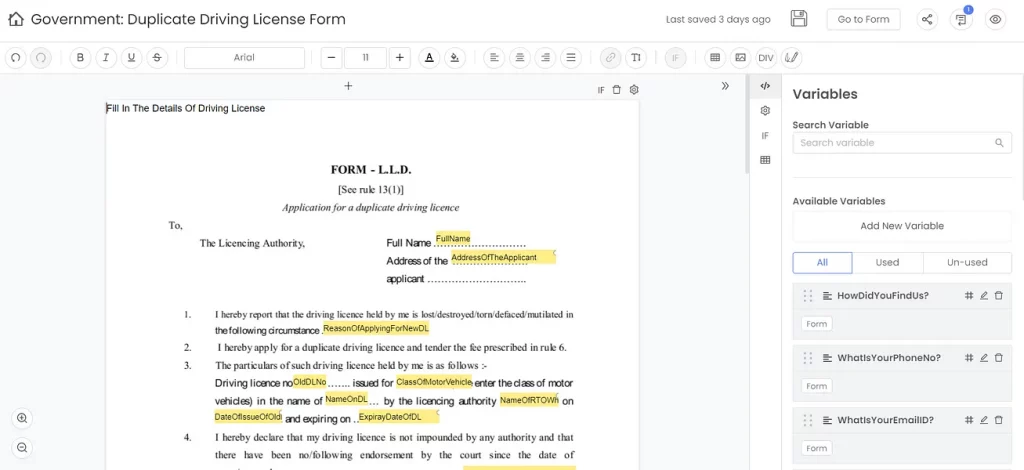 Crove's proposal creation and sharing feature is a great way to come up with and share ideas with partners or consumers.
It was developed with the objective of assisting users in producing documents, spreadsheets, presentations, and forms quicker and easier than before. By automating repetitive functions and enabling the user to design his own templates, it allows you to save time and give more liberty.
You can quickly create business proposals with the help of smart templates and easily integrate it with other Apps to automate your workflows.
Automatically send the documents you obtained in Crove to your mailbox after having them signed by partners or customers. You can use eSending, DropBox/Google Drive, or FTP/SFTP as a document delivery option.

Generate Contracts and Send form to get details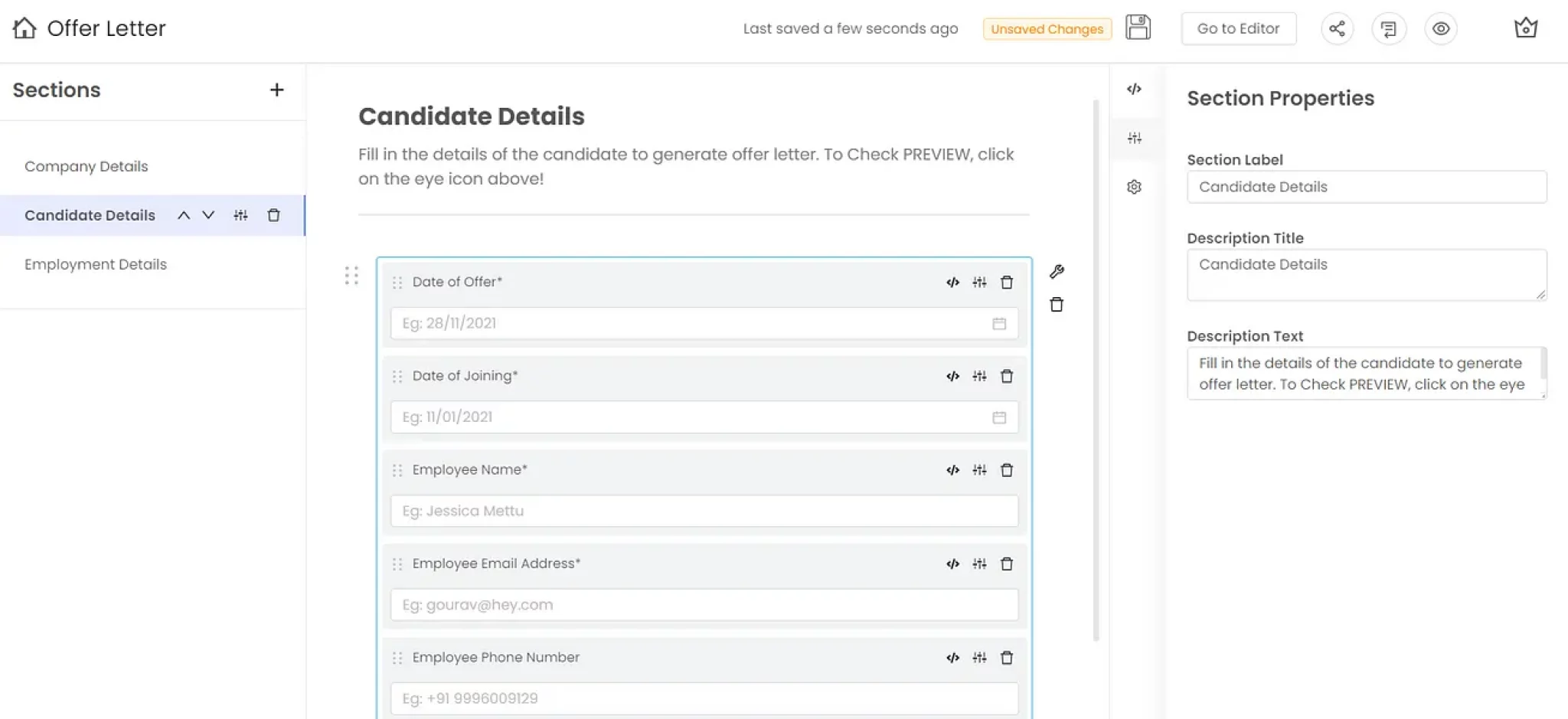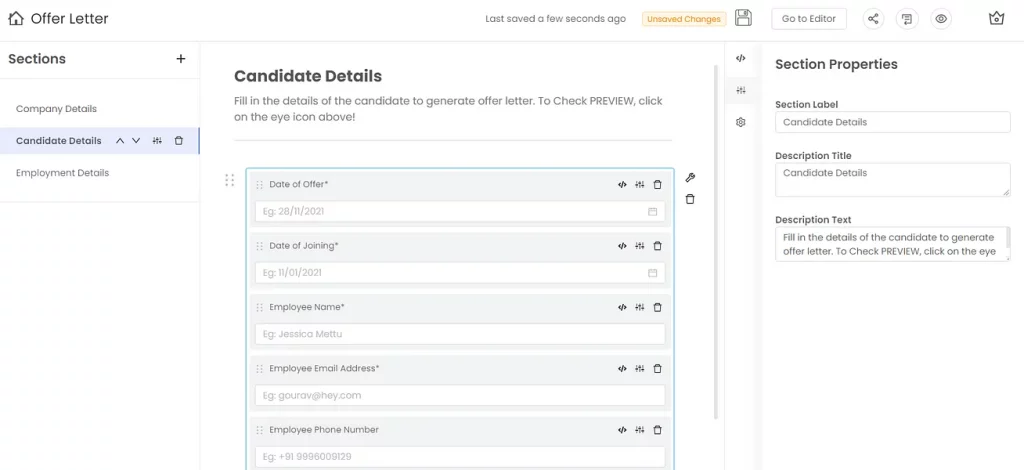 Crove.app is a mobile-friendly platform that allows you to create and share forms with your customers or suppliers for data collection. You can then use this data to generate contracts or agreements.
Crove is a simple app that helps you generate contracts through simple forms. No need to go back and forth with customers or partners for details & signature, our mobile friendly forms can be shared with anyone, right from your phone..
Automate Monthly Reports
Build a reporting template in Crove, link it to a database of records, and send reports automatically.
Crove is a reporting automation platform that makes it easy to design, configure and deliver reports.
Reports are created within minutes and can be personalized to meet the needs of different stakeholders. Crove allows non-technical users to create data connectors that can connect with any system of records (SOR) using simple drag-and-drop interface.

Integration with other Application


Crove is a platform that integrates with your day-to-day apps (like e.g. Mail, Calendar, Contacts) and creates documents from the data in these apps (e.g. based on an email you just received from a customer or a new contact).
The application can then decide what to do with these newly created documents, deliver them to other applications, store them locally or send them directly to the printer.
By enabling the integration of your daily workflows into Crove you can work more efficient, save time and be more productive!
Crove.app Support
Crove has responsive support platform that offers chat, email, and a help center. They also have a public roadmap, which makes it easier for users to see what's coming up next.
Additionally, they have a fast response time of one hour, which is great for immediate issues. Overall, Crove is a great support platform that offers great customer service.
A user can request "no question asked" Refund within 30 days of Purchase. If it is approved then amount will be Refunded in 7 Business days to your bank account.
It's definetly worth! to have this amazing tool with great features and support…
Frequently Asked Questions
Does Crove support non-English languages?
Crove does indeed support non-English languages. Crove templates and forms may be constructed in over 160 languages. They also support Hebrew, Arabic, Urdu, and other languages with paragraph direction requirements. The languages that they speak.
Is there any storage limit on Crove?
Crove currently has no storage quota. Their users will be notified well in advance if they decide to impose storage limits. They believe that the best customer experience is crucial, and will not make any choices that jeopardize users.
Why Use Crove.app
Template Gallery.
Avoid human Errors.
Easy to use tool.
Saves time in Automating Documents.
Improve Compliance.
Crove.app Pricing Plans
It Offers both Monthly and Annual Plans.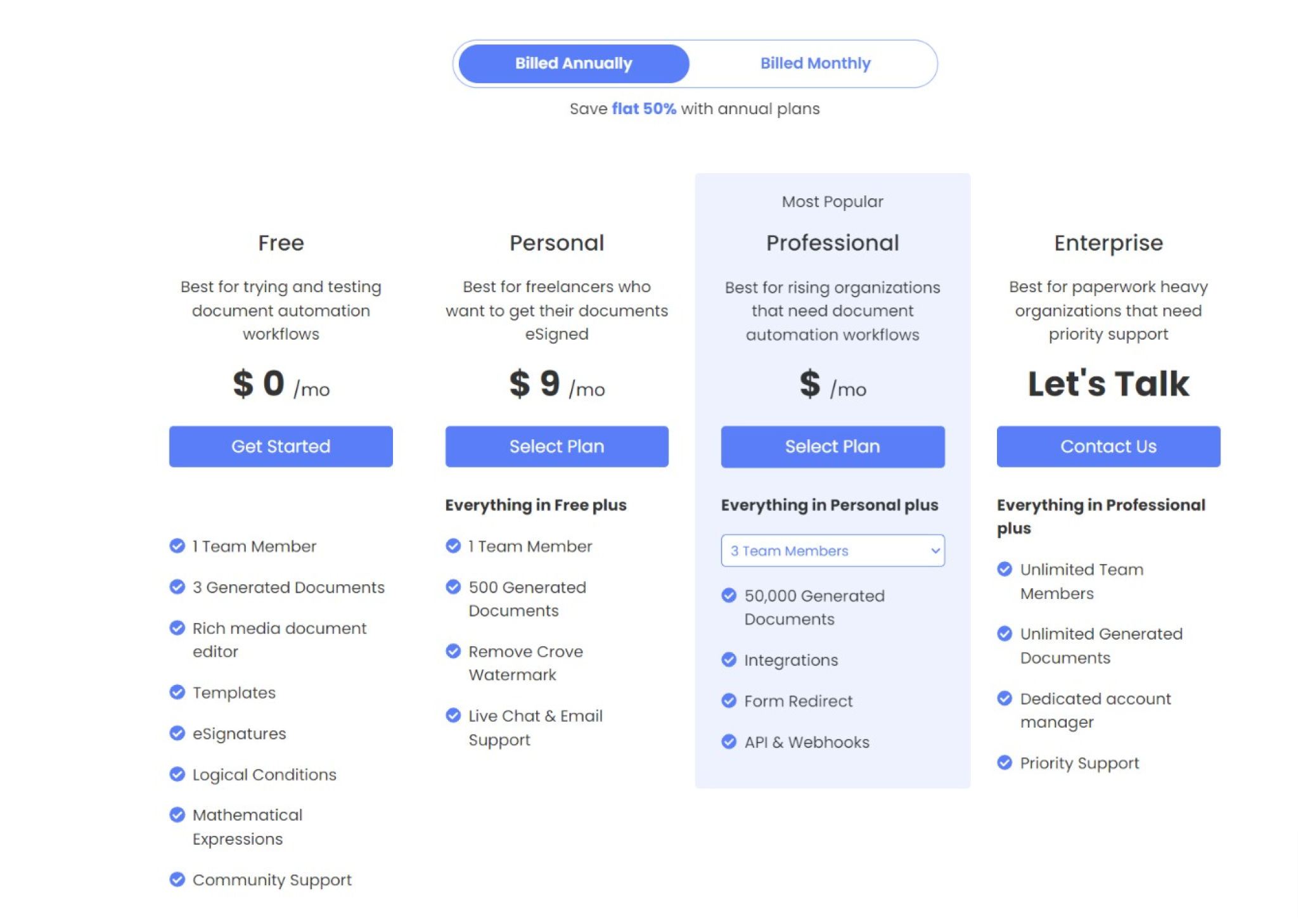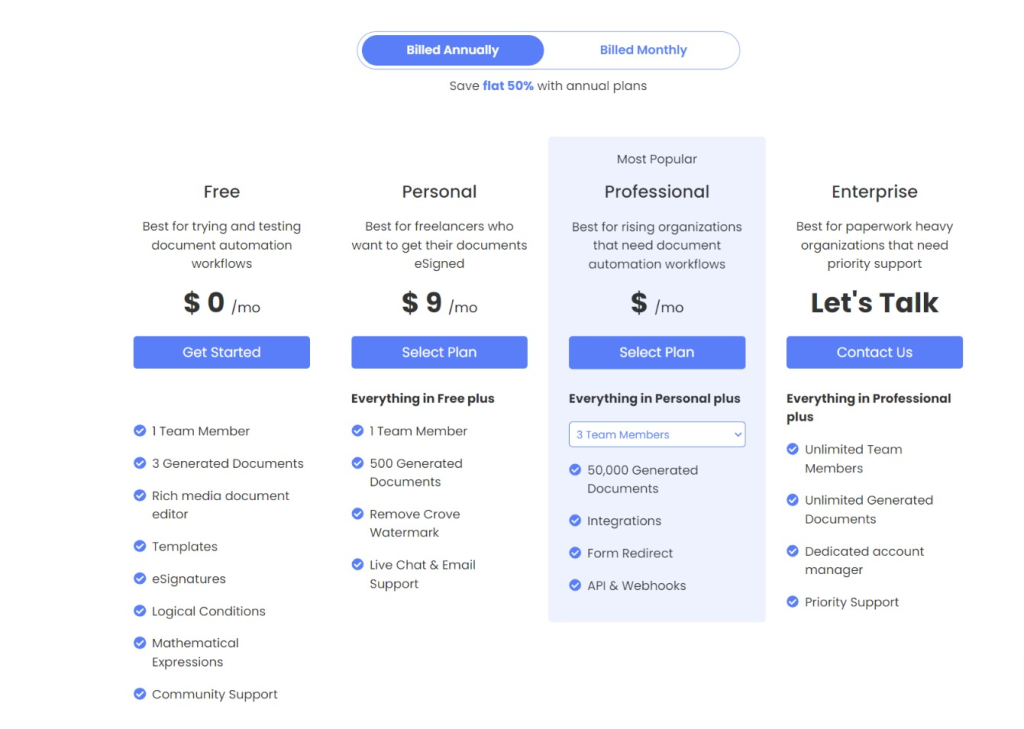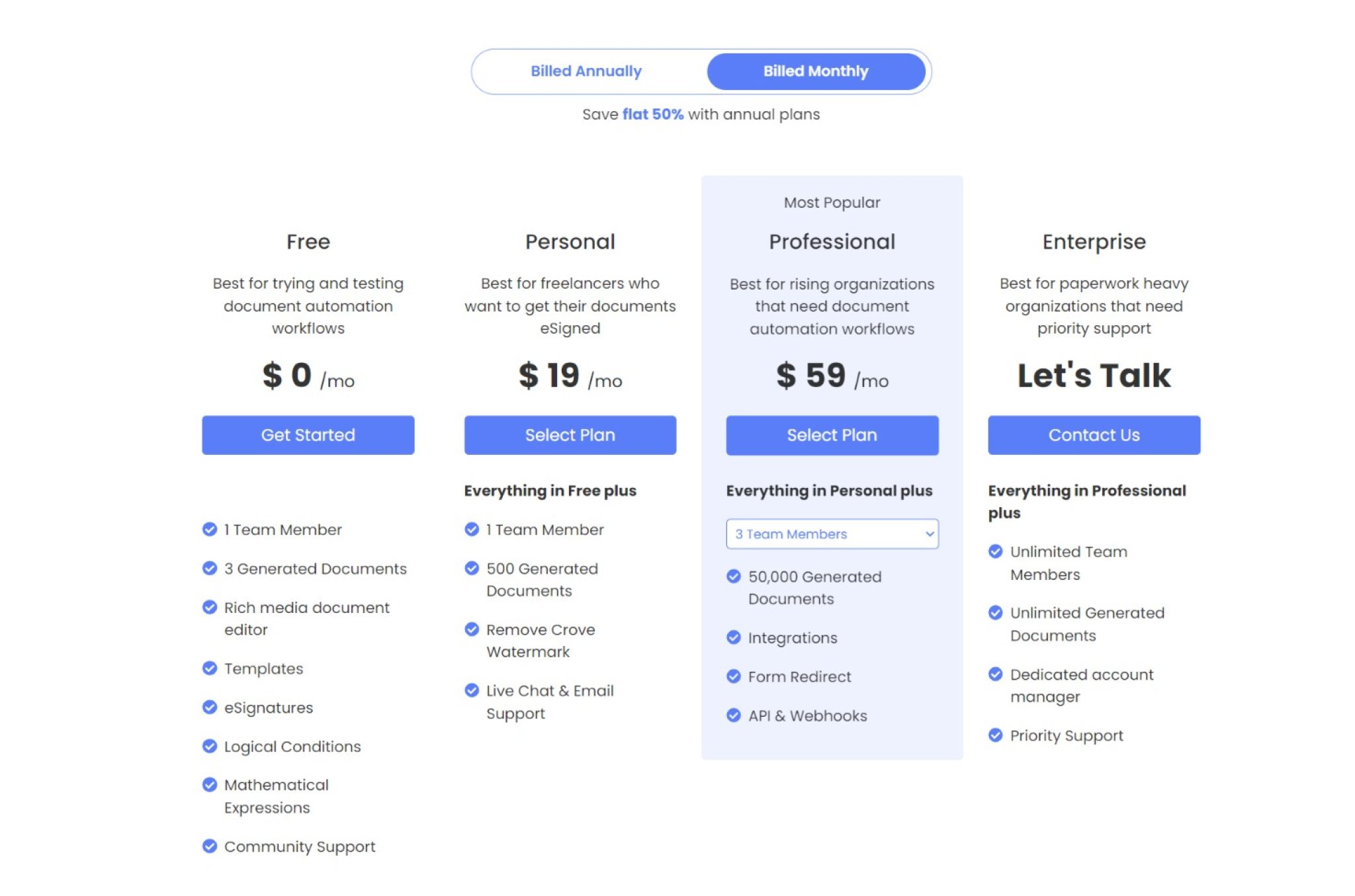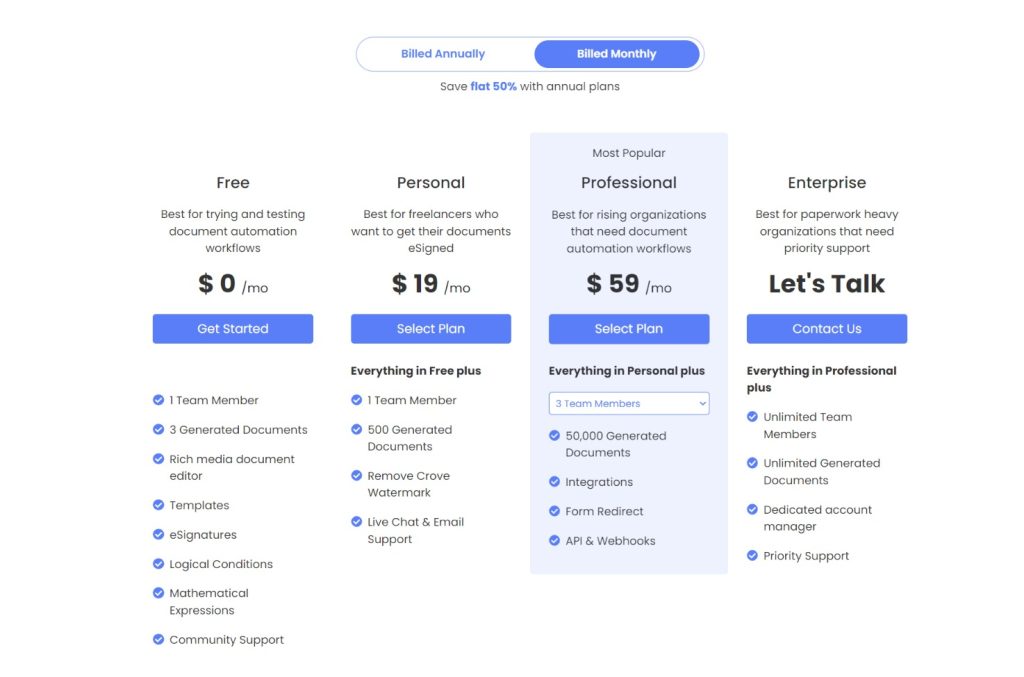 Alternatives to Crove
Crove is a great tool for Business Automation. Creates intelligent business templates and share links with your customer to generate personalized documents every time.
Here are a few alternatives to Crove, depending on what you're looking for.
PandaDoc is a powerful all-in-one document automation software to streamline the process to create, approve, and eSign proposals, quotes, contracts, and more. Equipped with robust document creation and workflow capabilities, teams can deliver a more professional, timely, and engaging experience to their customers.
Docupilot enables you to create professional, clean documents from scratch or from templates. It is a powerful document automation software that lets you send documents to your favourite applications like Dropbox, Google Drive, Docusign etc.
Social Media Presence
Is Crove right for You ?
Crove is a great tool for Document Automation. Create magic in automating your documents just in few Clicks!
It has a variety of features that make it easy to keep track of your tasks and projects, and its pricing plans are affordable. Say No to manual editing and opt for Crove right now!
Finally, If you're looking for an app that can help you manage and organize your work, Crove.App is a best option.
Video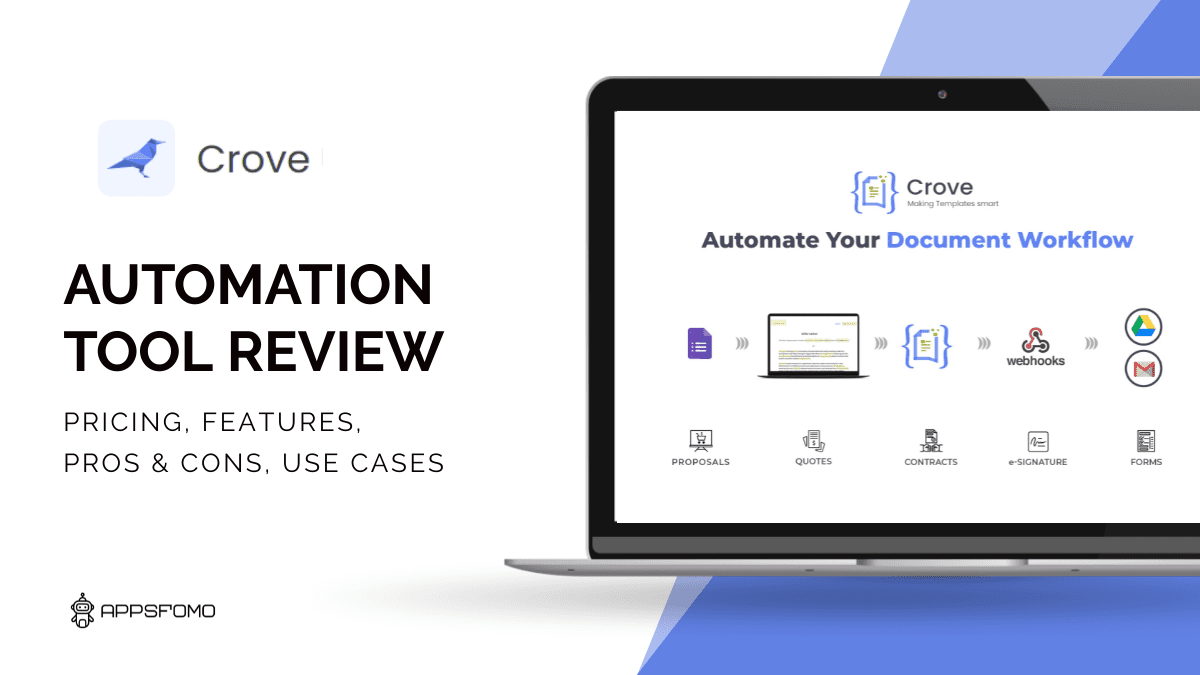 Specification:
Crove.app Review: Create and Automate Documents Like Never Before
| | |
| --- | --- |
| Review Date | Aug-22 |
| Company | Crove.app |
| Country | India |
| Initial Release | 2020 |
| Pricing | Montlhy, Yearly |
| Free Version | Free Tier |
| Lifetime Deal | Yes |
| LTD Platform | Appsumo |
| Money-Back | 30 Days |
| Appsfomo Rating | 8 |
| Support type | Email, Live Chat, Ticketing |
| Integrations | Hubspot, Pabbly, Slack, Zapier |
| Supported Device | Web Based |
| Mobile app | Not Available |
| Affiliate Program | No |
PROS:
Automation capabilities are simple and straightforward.
good document generations limit. 
Saves more time in creating templates.
Ultimate Support System
Crove.app automates complicated business documents with just a few clicks.
CONS:
Buggy and clunky
Cannot handle heavy PDF files Limited templates
Need some improvements in document design options and more options for document templates.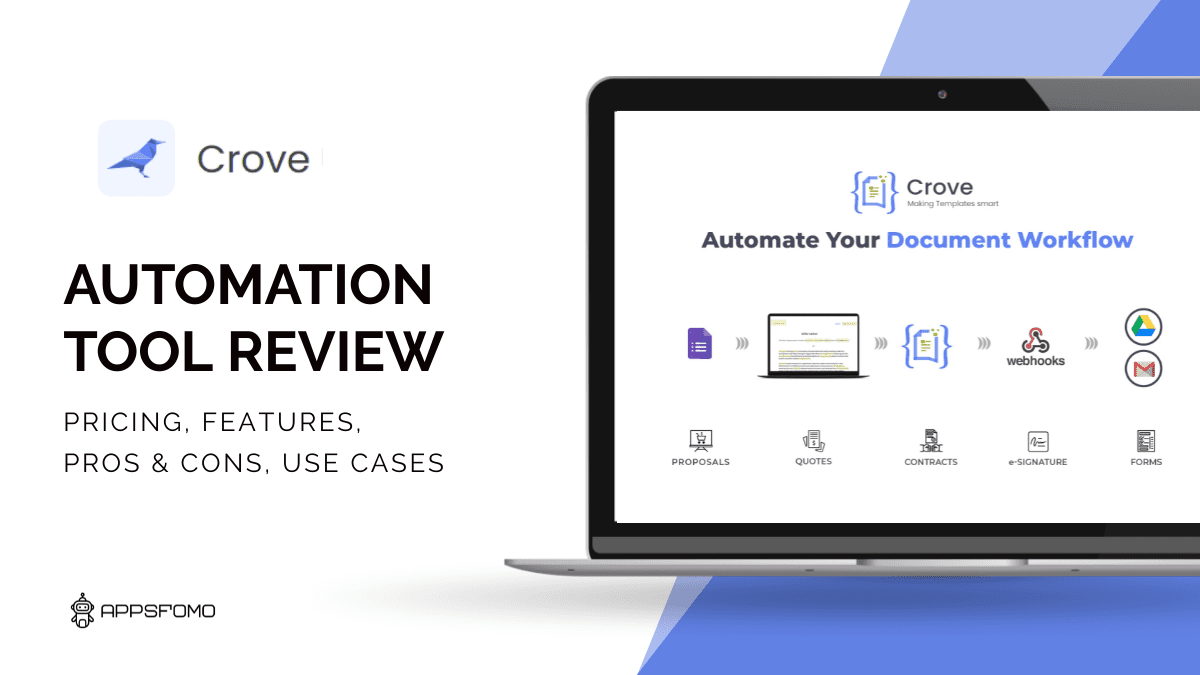 Crove.app Review: Create and Automate Documents Like Never Before