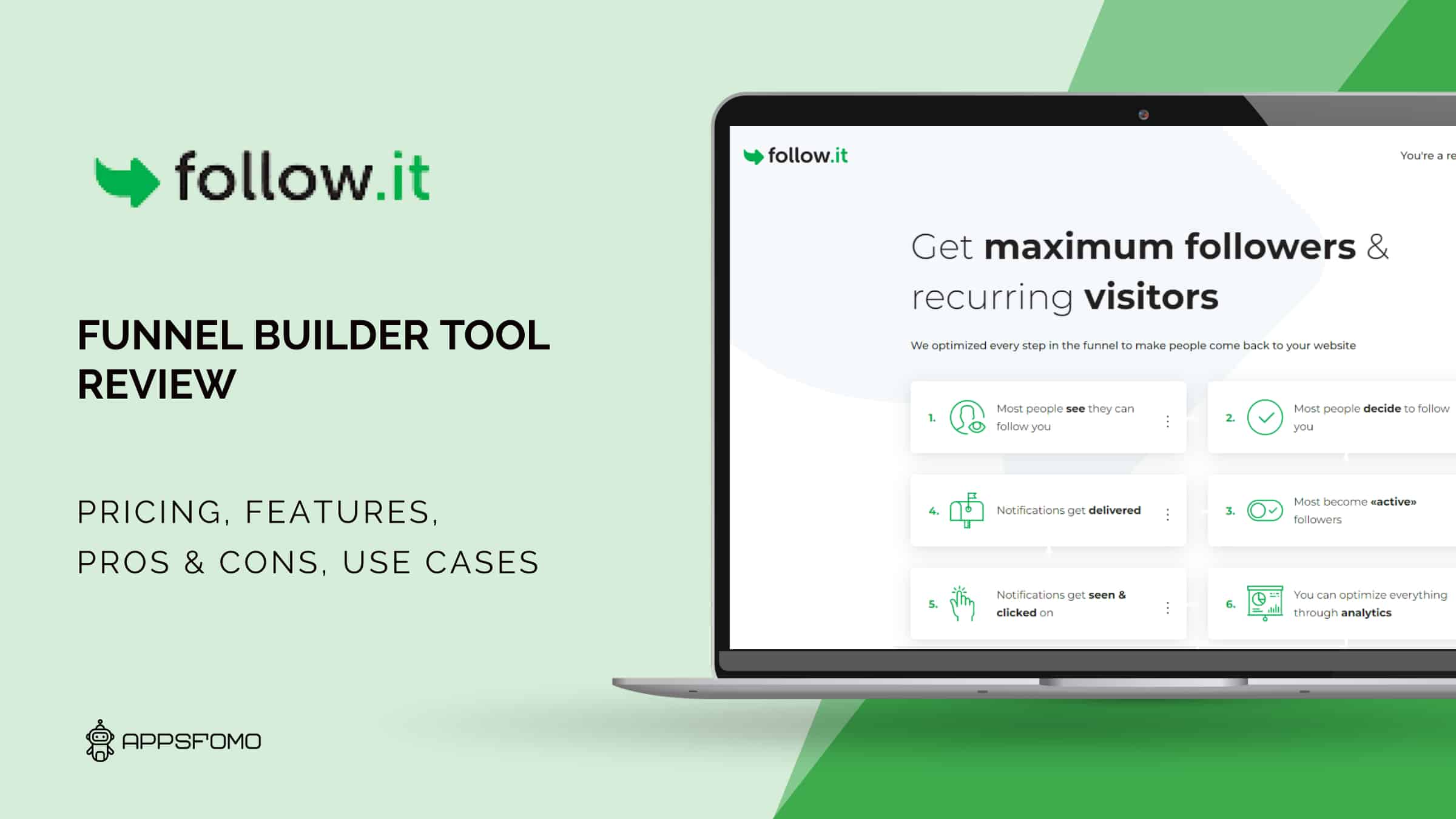 Recommended
Follow.it: Streamline Your Marketing with this Funnel Builder App
Add to wishlist
Added to wishlist
Removed from wishlist
0
Add to compare
Are you tired of spending countless hours on marketing campaigns that don't seem to generate any leads? Do you wish there was a way to streamline your marketing efforts and increase your conversion rates? Look no further than Follow.it.
Follow.it is a powerful funnel builder app that simplifies the marketing process and helps businesses of all sizes generate more leads and sales. Whether you're a seasoned marketer or just starting out, this app has everything you need to create effective campaigns that convert.
What Is Follow.it?
Overview
Follow.it is a funnel builder app designed to simplify and expedite marketing campaigns. Follow.it streamlines various tasks, including lead capture page creation and autoresponder setup, allowing you to prioritize generating more leads and sales.


It provides analytics that can assist in understanding user behavior and inform decisions for future campaigns. It offers real-time stats on page visits, conversion rates, average time spent on page, and total visits per day, providing valuable information for refining your marketing strategy.
Online Presence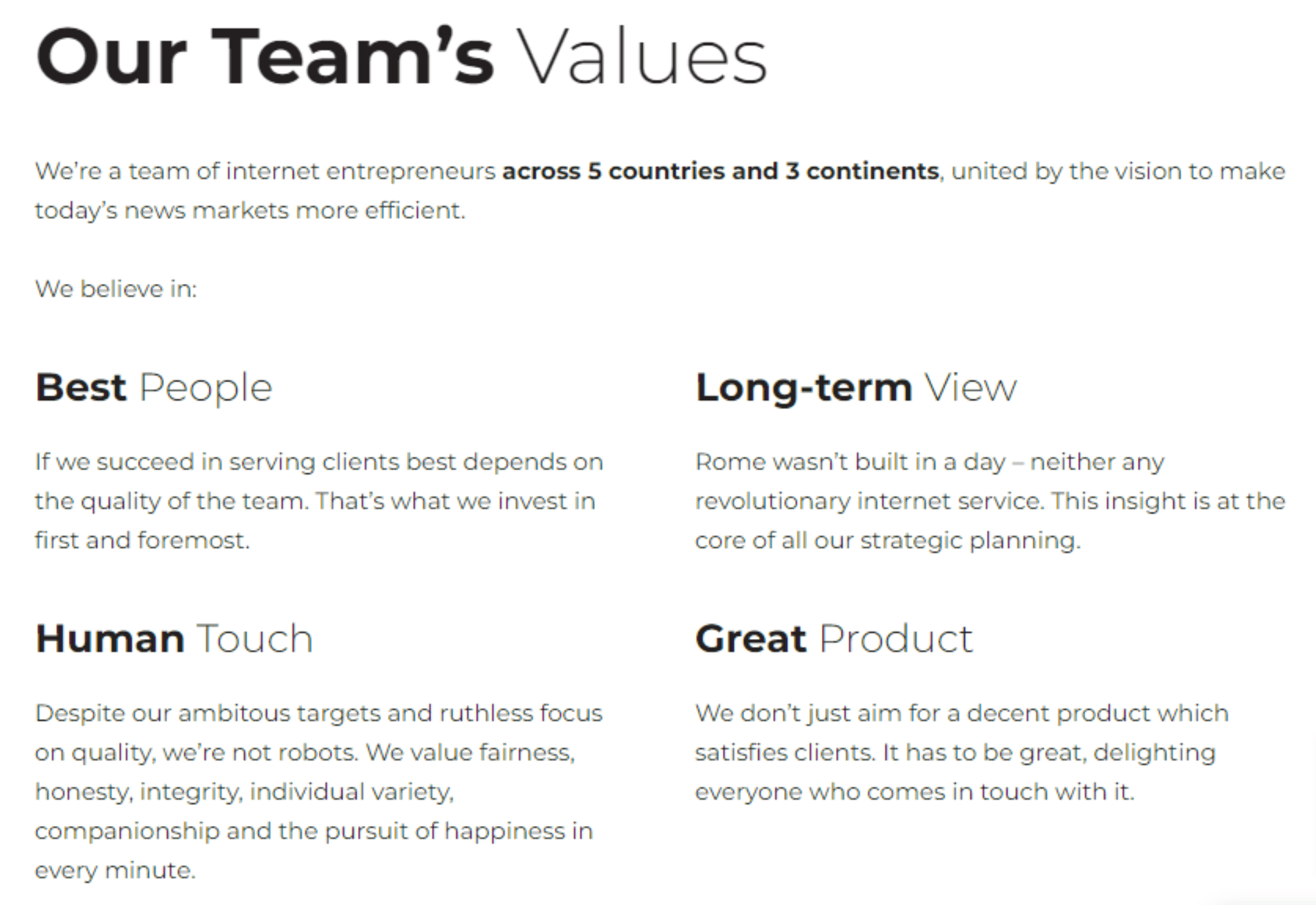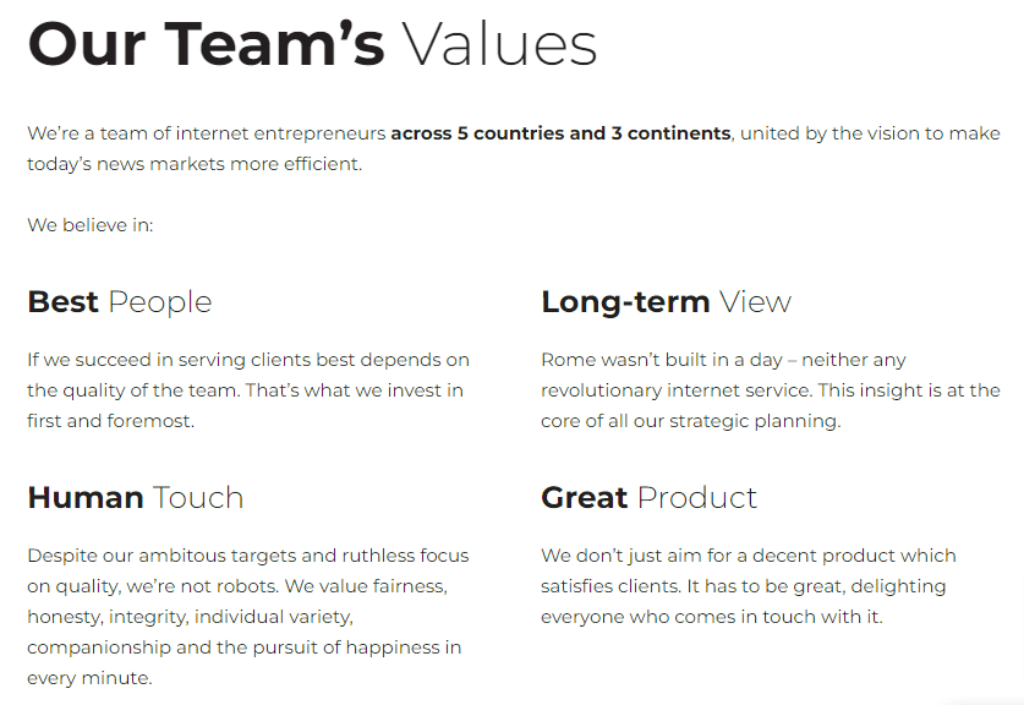 How to get started with Follow.it?
Streamlining marketing efforts
streamline your marketing efforts
By following these simple steps, you can get started with the app and start seeing results in no time.
Begin by creating an account on the Follow.it website. The signup process is quick and easy, and you'll have access to the app's features in no time.
Create custom funnels that guide your audience through the marketing process. Build your funnel by selecting the actions you want your audience to take, such as subscribing to a newsletter or downloading a free guide.
Create content that speaks directly to your audience's needs and interests. Follow.it allows you to personalize your content for each step of the funnel, ensuring that your audience stays engaged and interested.
You can automate your marketing efforts, freeing up time and resources for other important tasks. Set up triggers that automatically send content to your audience based on their behavior, such as opening an email or clicking on a link.
Track your funnel's performance with detailed analytics. See how many people are entering and exiting your funnel, which content is driving the most engagement, and where you can optimize your efforts for better results.
Use your analytics to make data-driven decisions about your marketing strategy. Refine your funnel by adjusting your content, automations, and triggers to improve your results over time.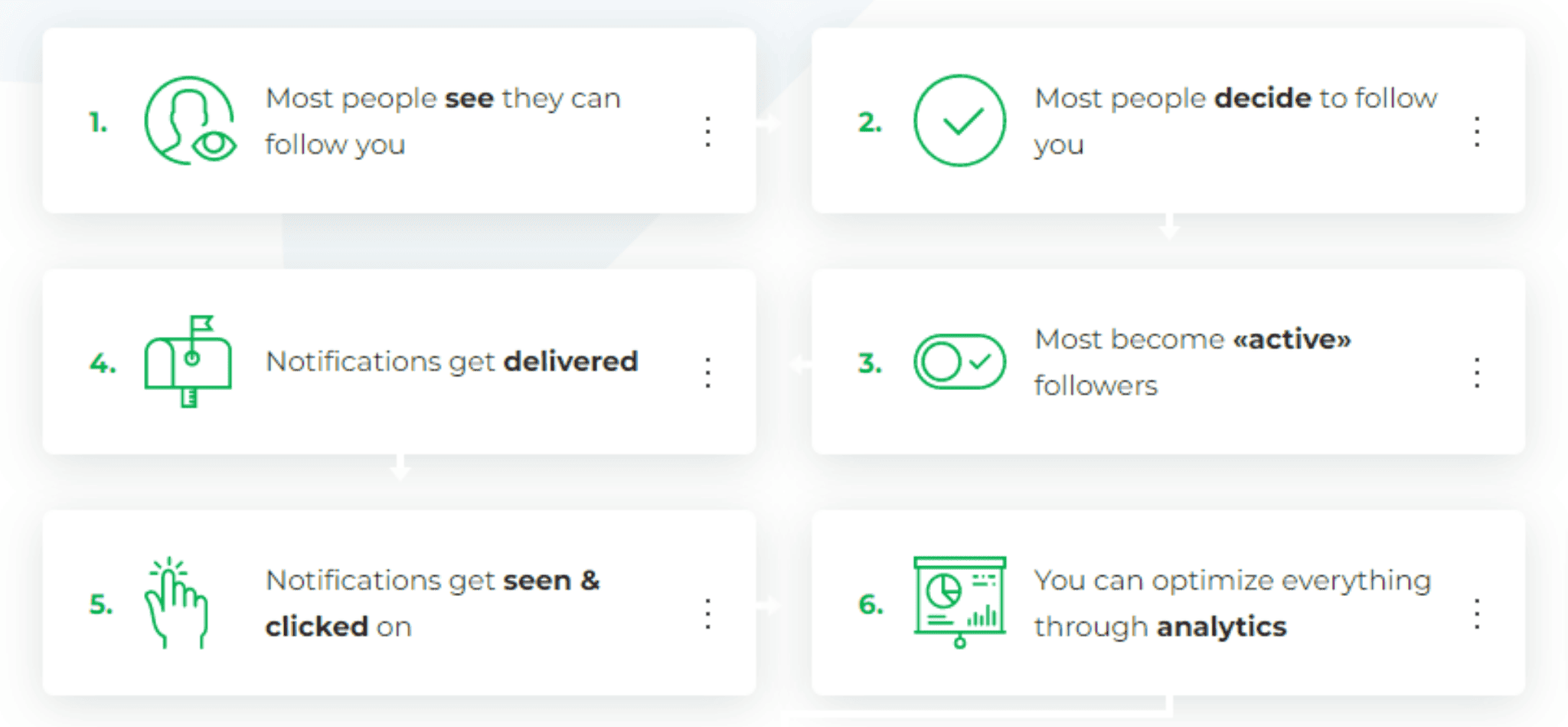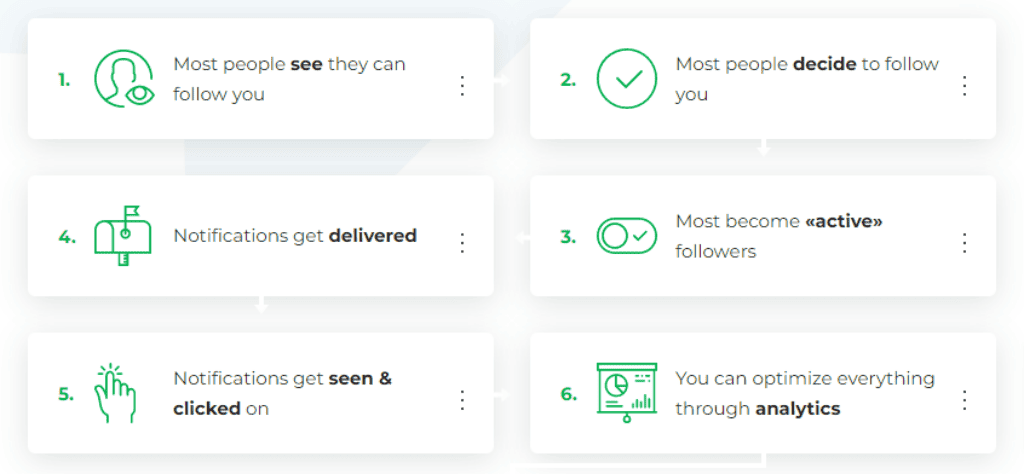 Follow.it Features
Basic Features
Lead Capture Pages
Follow.it allows you to quickly and easily create custom lead capture pages to collect information from your customers, such as email addresses and phone numbers.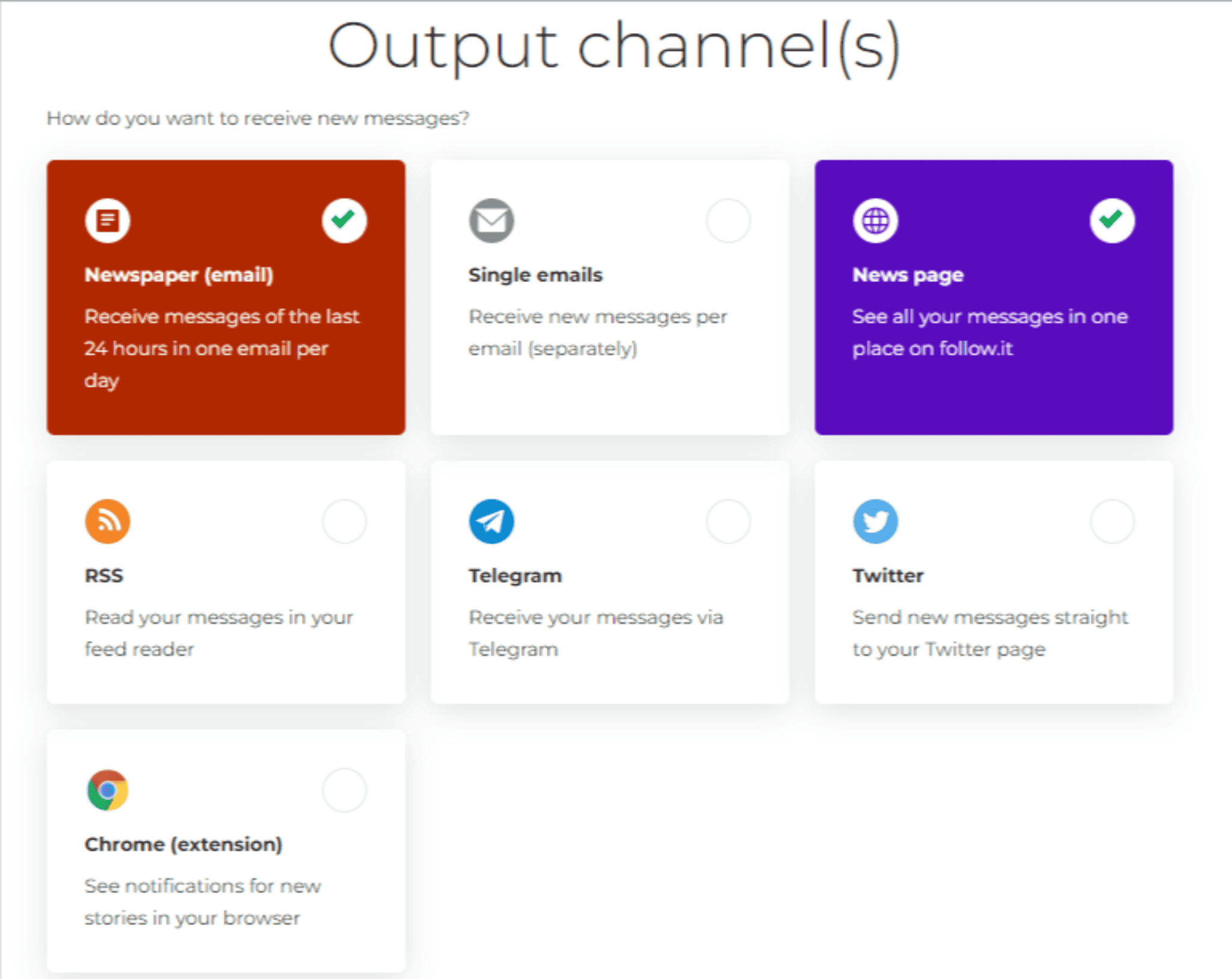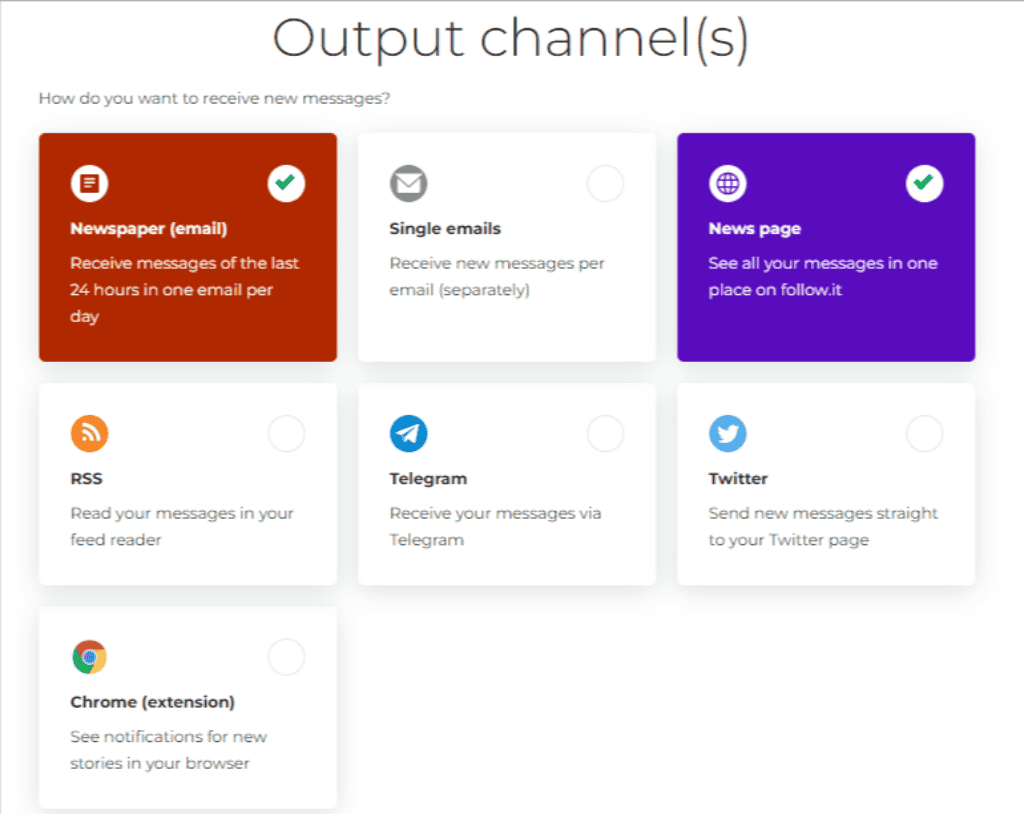 Autoresponders
It provides powerful email automation tools to help you nurture your leads and drive conversions. Create automated sequences with personalized emails that are triggered based on user behavior, such as clicking a link or opening an email. You can also segment your list to ensure each recipient receives messages tailored to their interests.
Split Testing
It allows you to easily test different versions of your marketing campaigns, so you can identify the most successful one and optimize your efforts for maximum results. With split testing, you can make small changes to content, images, and more, and compare the performance of each variation to determine which is most effective.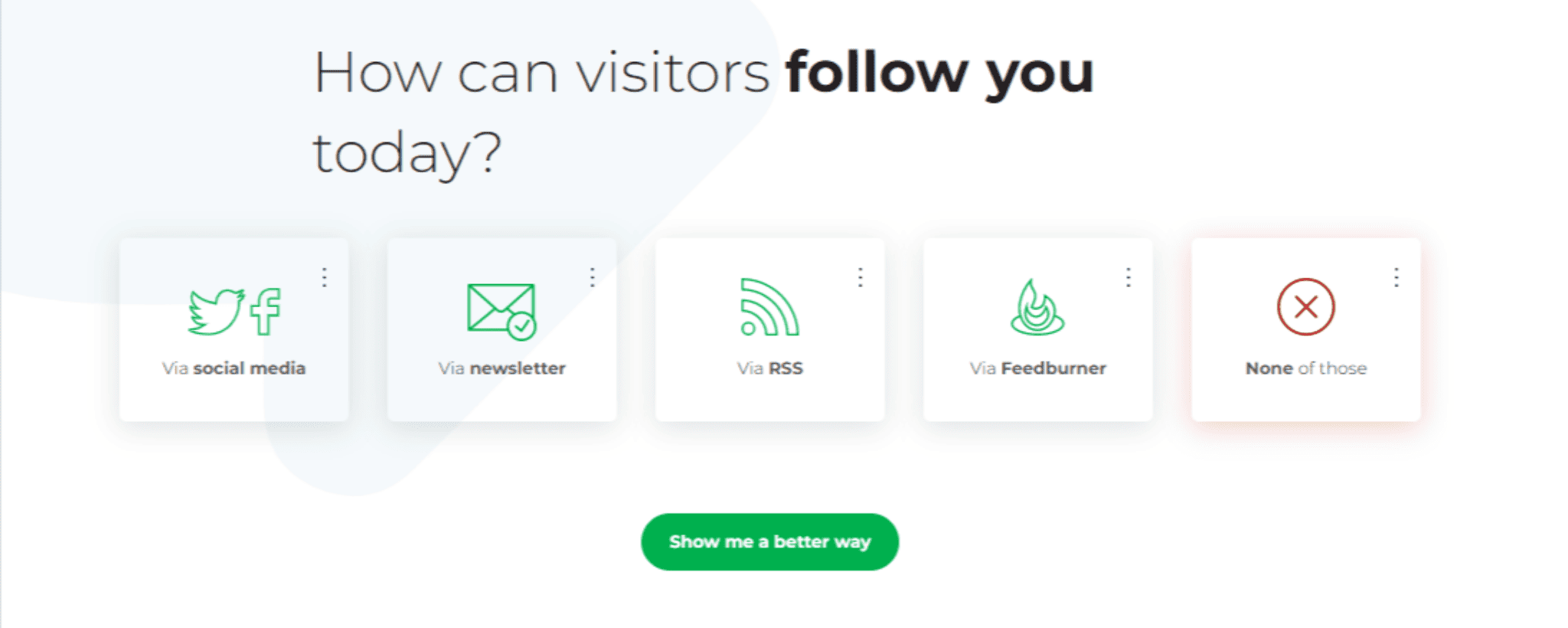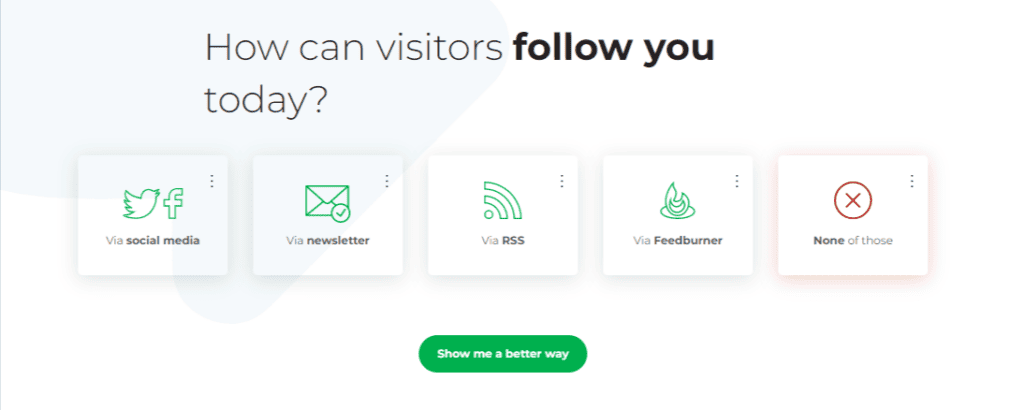 Landing Pages
It provides powerful landing page tools that allow you to quickly create and deploy custom pages to capture leads. With intuitive drag-and-drop functionality, you can create stunning designs in a matter of minutes, without any coding experience. Furthermore, its landing pages are optimized for mobile devices, so they look great on any device.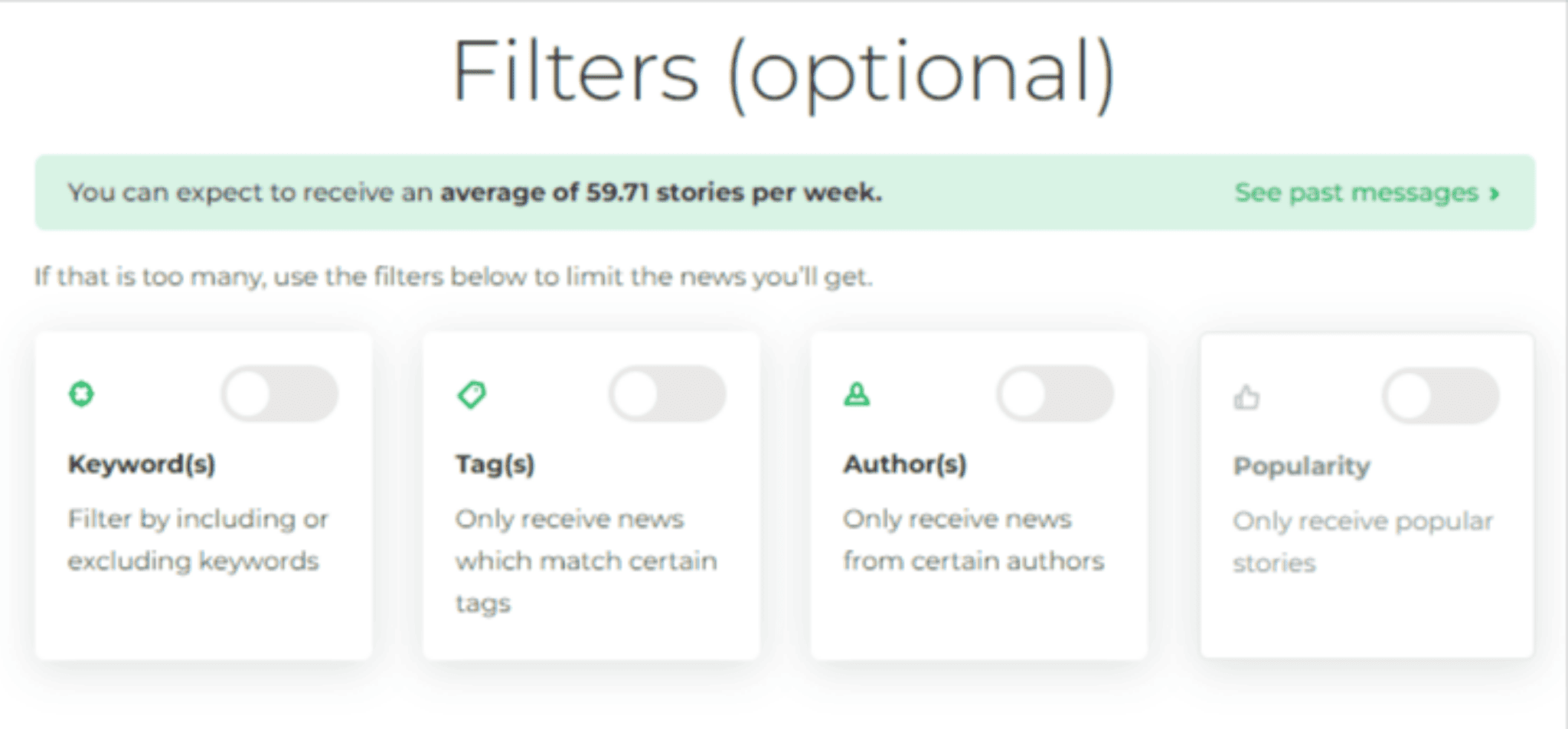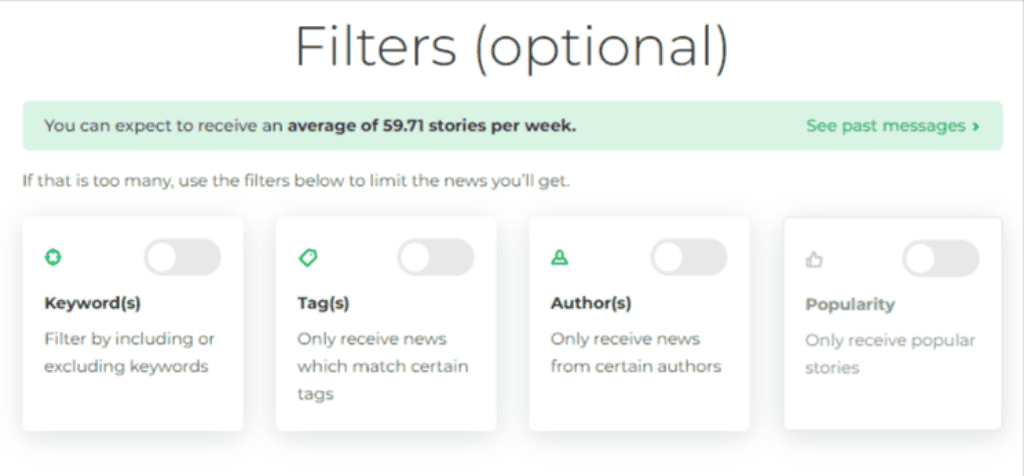 A/B Testing
A/B testing allows you to test different variations of content to determine which performs best. It makes it easy to set up tests and track results so you can optimize your campaigns for optimal performance.
Analytics & Reports
Follow.it provides in-depth analytics to help you track your funnel's performance and identify areas for improvement. You can view data such as how many people are entering and exiting your funnel, which content is driving the most engagement, and where you can optimize your efforts for better results.
Why choose Follow.it?
Reasons to choose
Delivery via all channels
Feed filtering
Access to followers emails
Importing followers
Different languages
Access to statistics
Send RSS & manual messages
Define redirects
Alerts
Define subscription options
Tailoring of subject line
Pictures in directory
Broken-Feed-Fix
White labelling
Add content to messages
Google Analytics tracking
Updating cycle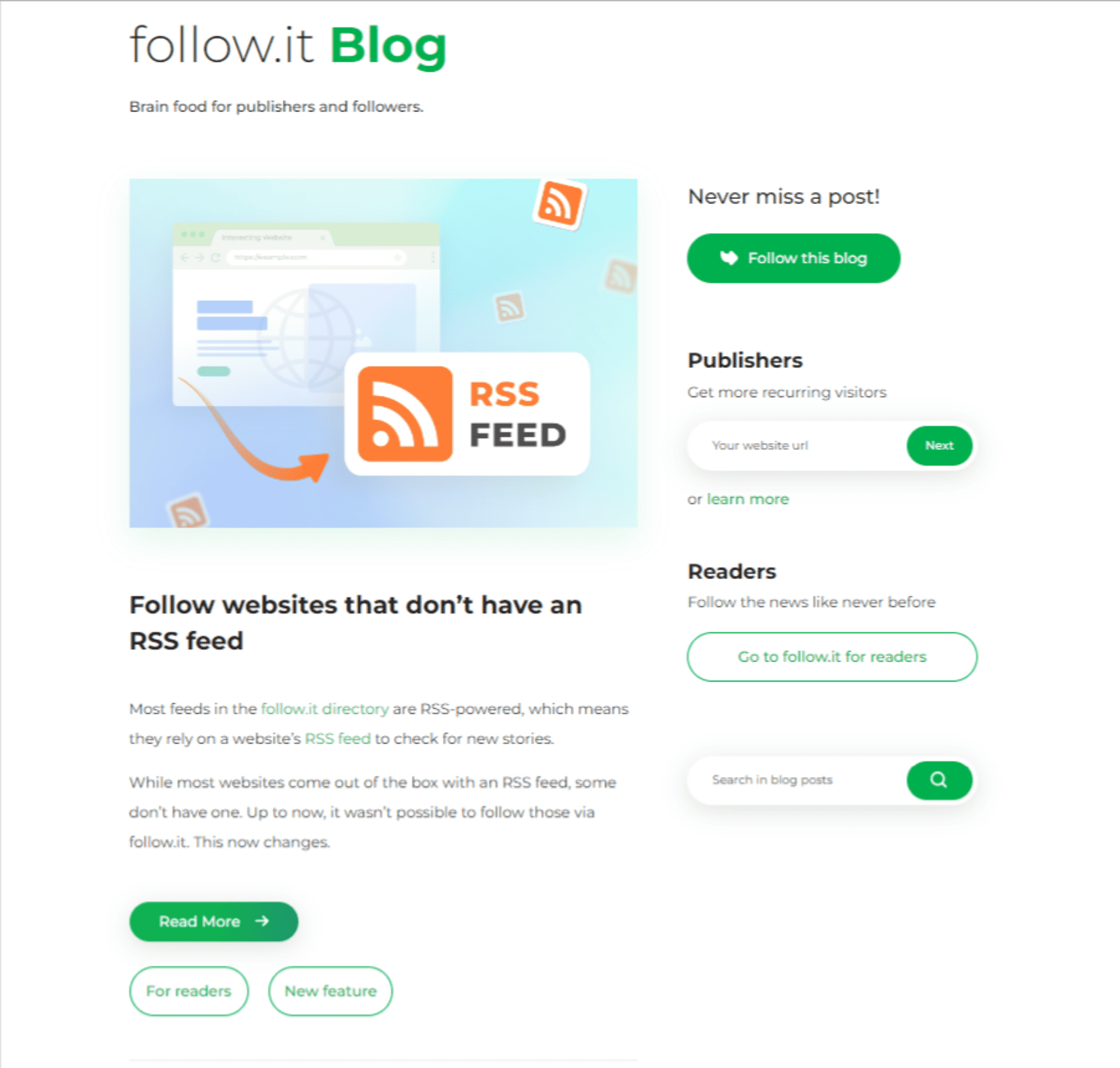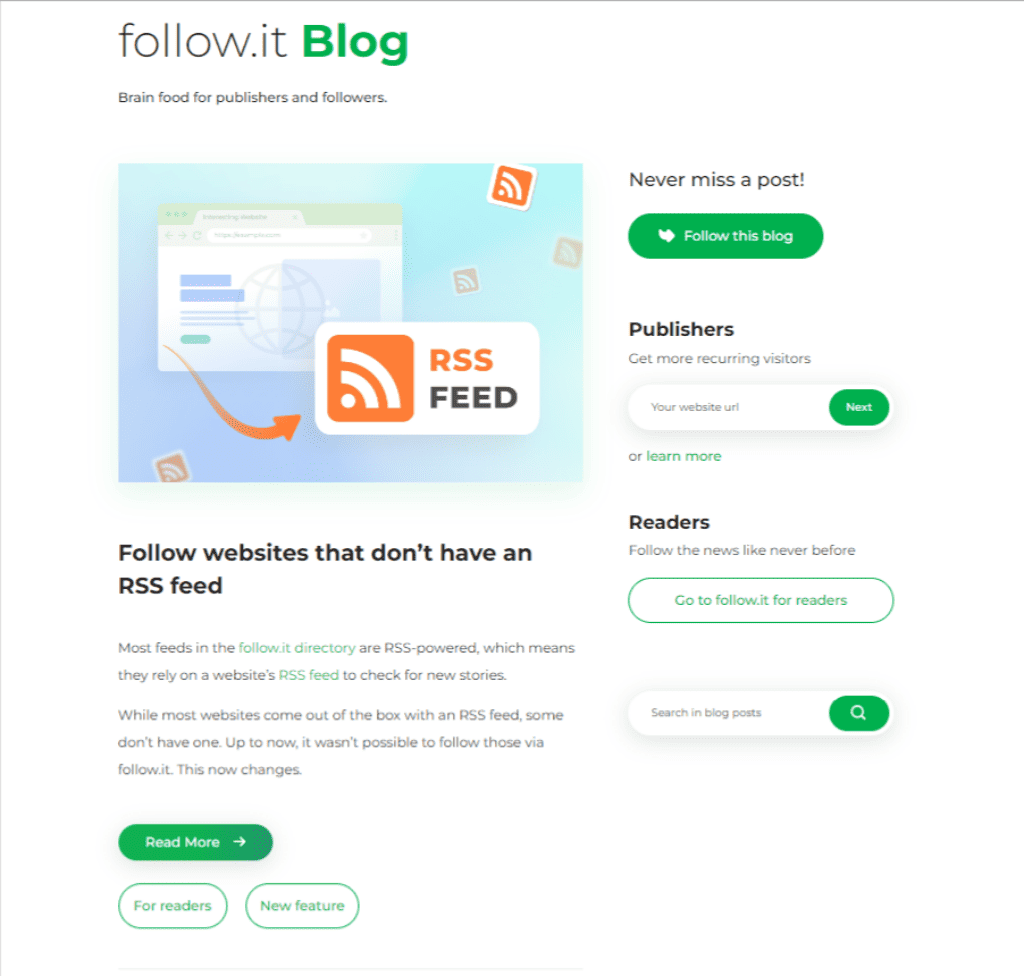 Who can benefit from Follow.it?
Use cases
Publishers
Readers
Content creators
Pricing Plans
Daily and Monthly Pricing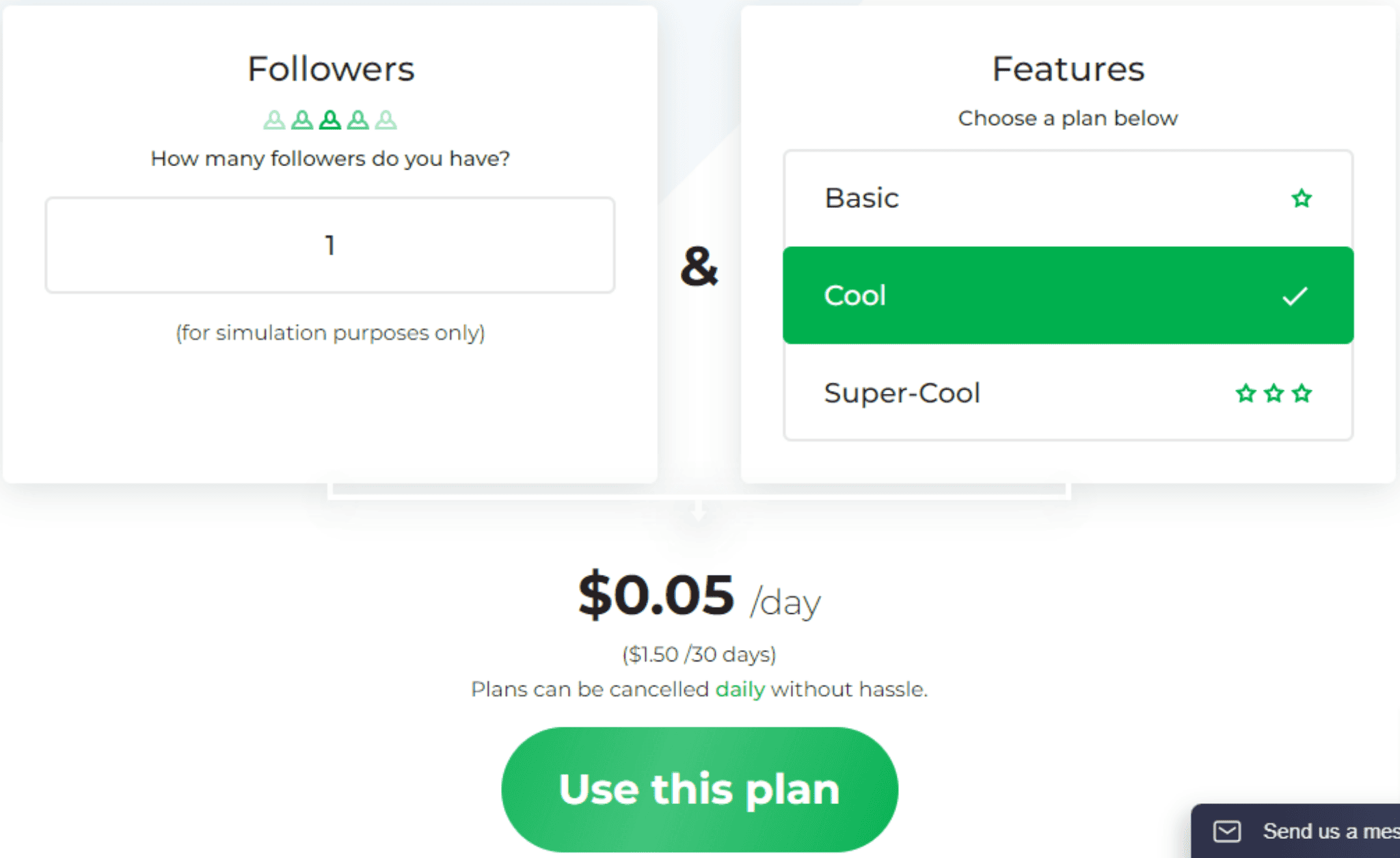 Support
Technical Support, Knowledge Base, Changelogs
Alternatives
Similar Apps
Feedbutler provides users with a powerful suite of features for creating effective marketing funnels. Feedbutler allows users to quickly build custom funnels, track analytics, and optimize campaigns with ease. 
Feedblitz is an all-in-one marketing suite that offers users a powerful funnel builder. With Feedblitz, users can easily create and track marketing funnels with just a few clicks, allowing businesses to quickly implement strategies to increase their conversion rates.
FeedPress is a comprehensive funnel builder that offers users an intuitive and easy-to-use platform for creating marketing campaigns.
Final Verdict
Is Follow.it Right for You?
In conclusion, Follow.it is an incredibly powerful funnel builder app that can help businesses to quickly and easily create marketing funnels and track their performance in order to optimize campaigns for maximum results. With an intuitive drag-and-drop interface, powerful A/B testing capabilities, and comprehensive analytics, Follow.it is an excellent choice for businesses looking to streamline their marketing efforts.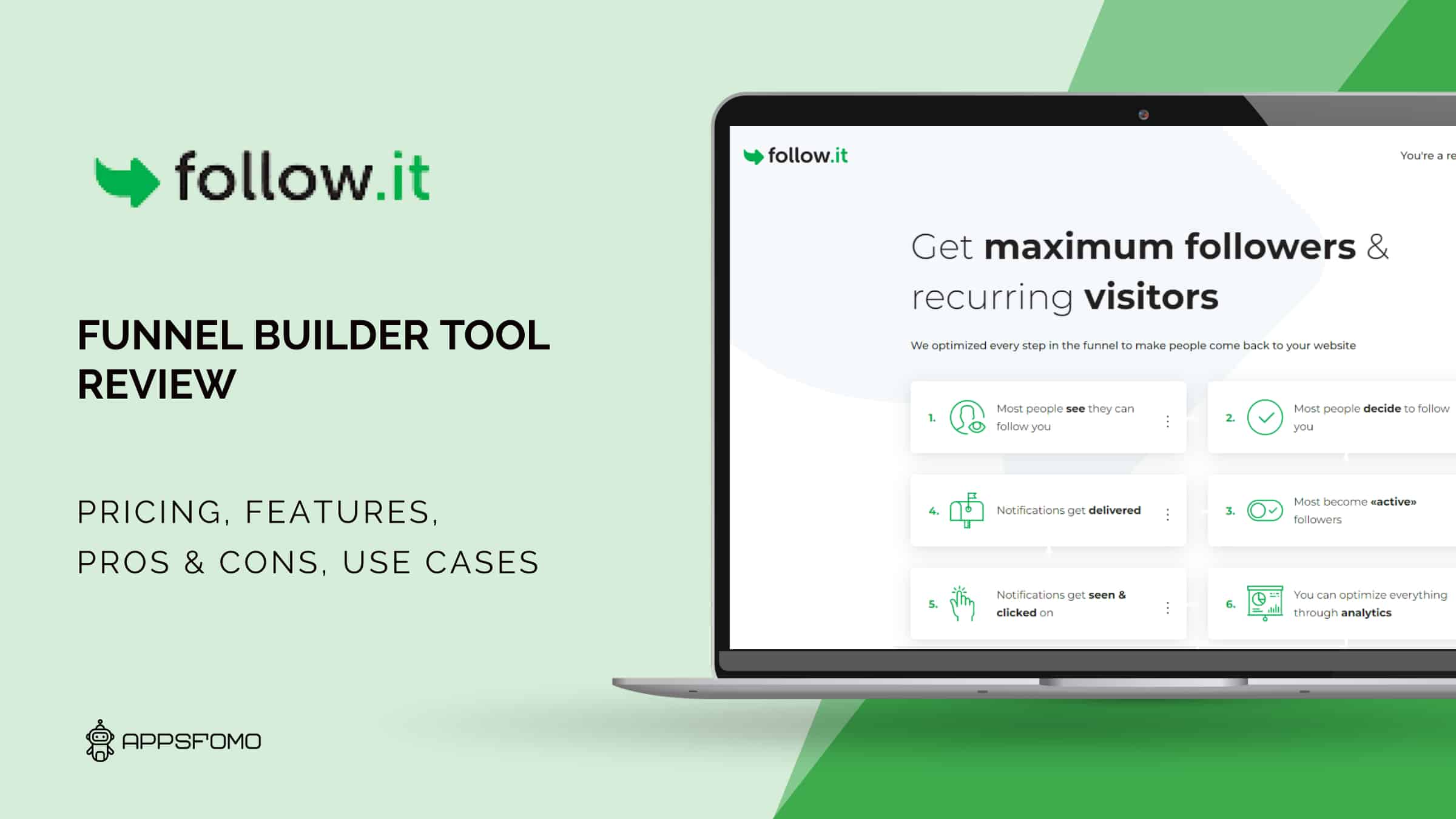 Specification:
Follow.it: Streamline Your Marketing with this Funnel Builder App
| | |
| --- | --- |
| Review Date | May 2023 |
| Company | follow.it |
| Country | USA |
| Pricing | Daily, Monthly |
| Free Version | Available |
| Support type | Live Chat, Online Form |
| Integrations | Google Analytics, Mailchimp, Salesforce, Zapier |
| Mobile app | Not Available |
| Affiliate Program | Yes |
| Marketplace | Own Site |
| Money-Back | No |
PROS:
Provides valuable analytics and insights on audience engagement
Easy to use and requires no coding knowledge
Good customer support
CONS:
It is primarly for content marketing and may not be suitable for other marketing needs.
It may take some time to set up and optimize the content funnel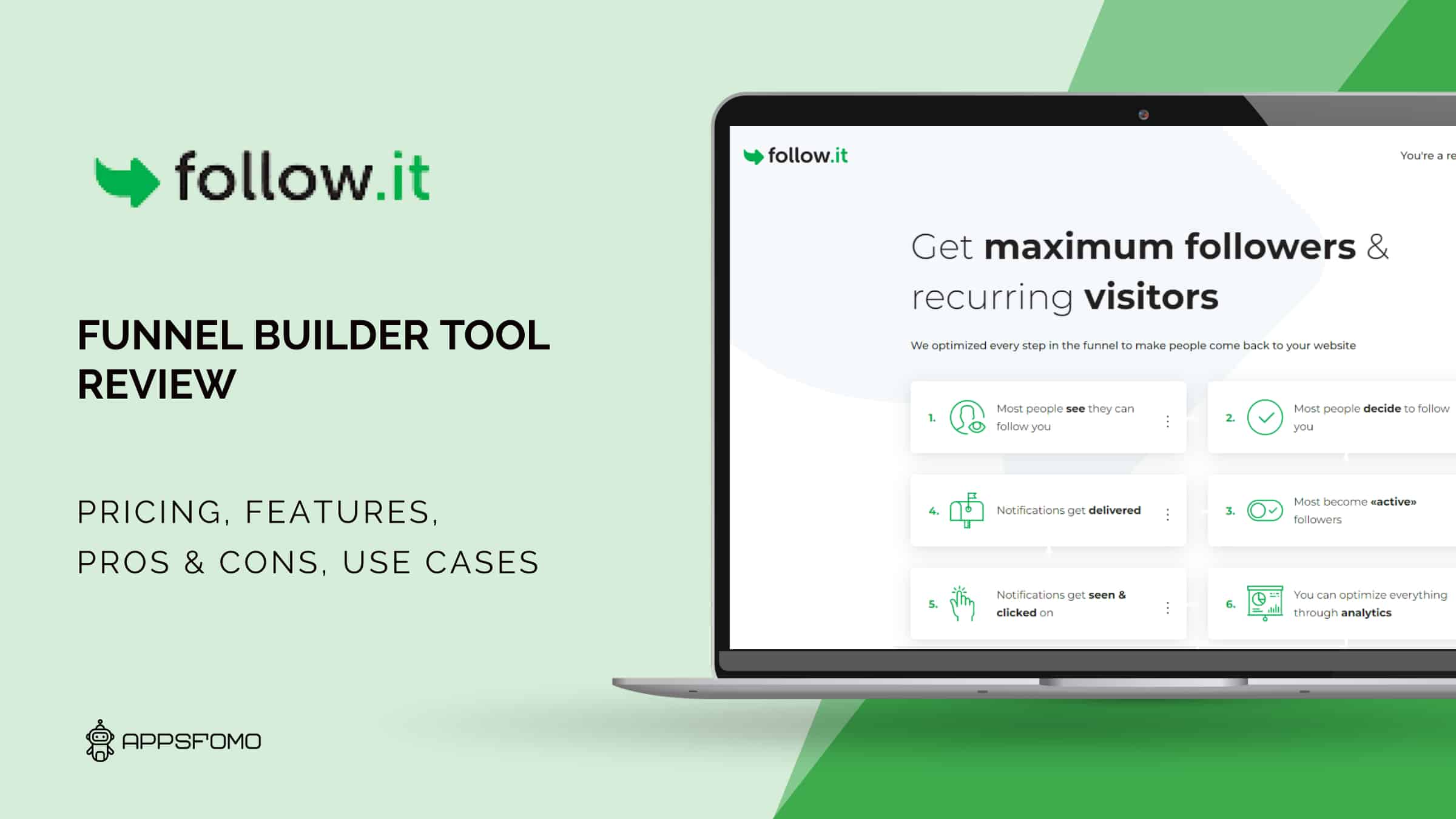 Follow.it: Streamline Your Marketing with this Funnel Builder App