Generatepress: Fast Loading Multi-Purpose WordPress Theme for Blogs
Add to wishlist
Added to wishlist
Removed from wishlist
1
Add to compare
| | |
| --- | --- |
| Review Date | Jan 7, 2021 |
| Author | Tom Usborne |
| Company Name | Edge22 Studios Ltd |
| Marketplace | Own Site |
| Free Verison | Available on WP.org ,Available on Own Site |
| Initial Release | 2016 |
| Active Installations | 100k + |
| WP.org Ratings | 5 |
| Niche | Multipurpose |
| Free Templates | 10+ |
| Premuim Templates | |
| Unique Theme Features | Lightweight |
| eCommerce Support | |
| Supported Page Builders | |
| One Click Demo | Yes |
| Multilang Support | |
| Pricing Options | |
| Money Back Guarantee | |
| Site Usage | 100 sites |
| Support System | Support Ticket |
| Competitor | Astra,Genesis,OceanWP |
| Affiliate Program | Yes |
GeneratePress is a fast loading multi-purpose WordPress theme. GeneratePress has an emphasis on efficiency, the site that you build will be fast as a base.
You will get:
Easy to customize
A lot of options for editing your site
Supports any type of project
Native synergy with Thrive Architect
Incredibly lightweight and performance-friendly.
Typography system is really nice for easily controlling
Generatepress : Lightning Speed Wordpress Theme
The perfect foundation for your WordPress website.
PROS
Easy to customize
A lot of options for editing your site
Supports any type of project
Native synergy with Thrive Architect
Incredibly lightweight and performance-friendly.
Typography system is really nice for easily controlling
CONS
Not easy to integrate with a lot of third parties, at least when compared to other plugins.
Lacks crucial tools like blog layout editing.
Not the best customer support, even if the support forum is very helpful.
Choosing a theme is crucial to success when it comes to WordPress development. While creating a blog, what matters the most is just how content is interactive or extra reader-friendly.
There are a lot of WordPress themes, suggested by people for various functions for various kinds of websites however you will get stunned to know that a lot of blog owners use GeneratePress for their blogging sites.
This lightweight and versatile theme is a popular choice for many website owners due to its flexibility, customization options, and user-friendliness. In this blog post, we will take a deep dive into the features of GeneratePress. By the end of this article, you'll have all the information you need to decide if GeneratePress is the right theme for your WordPress website.
An Overview of the GeneratePress
What Is GeneratePress?
GeneratePress is a fast-loading multi-purpose WordPress theme. GeneratePress is preferred, not just for its clean style, rapid loading, and its features, but a lot more for its flexibility with page builders and third-party add-ons.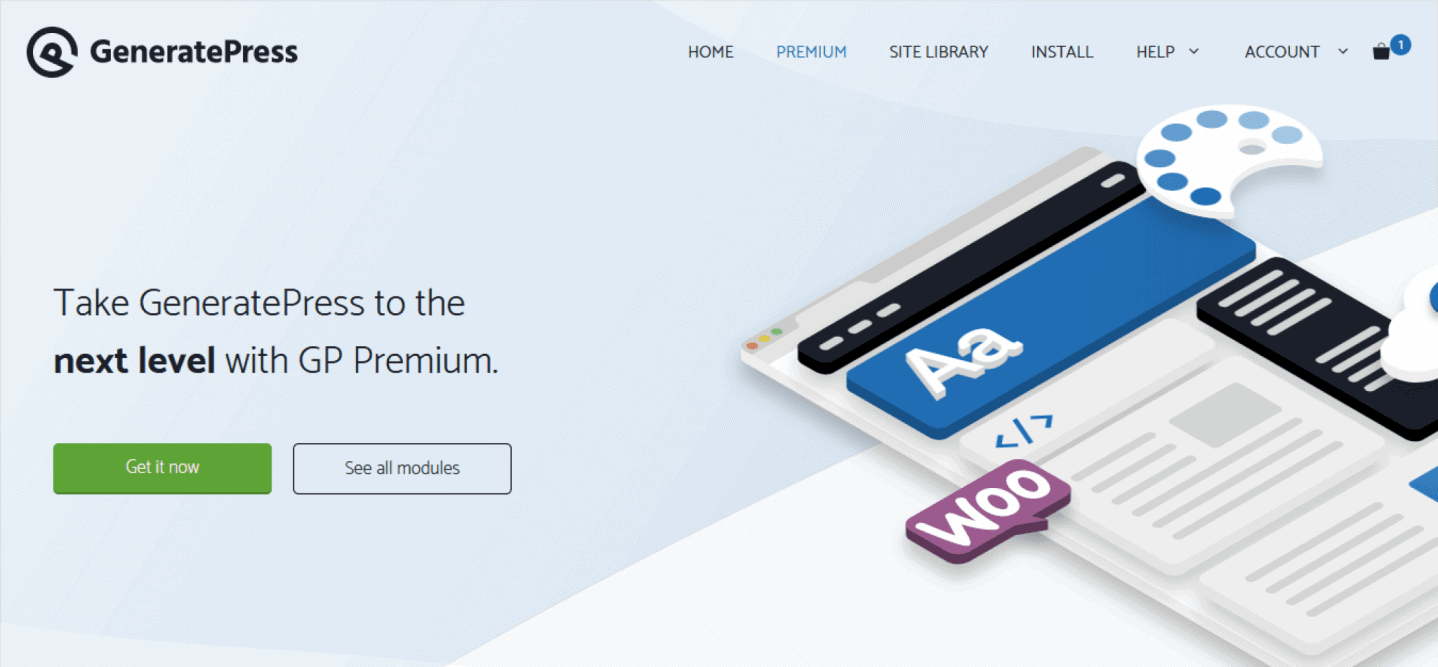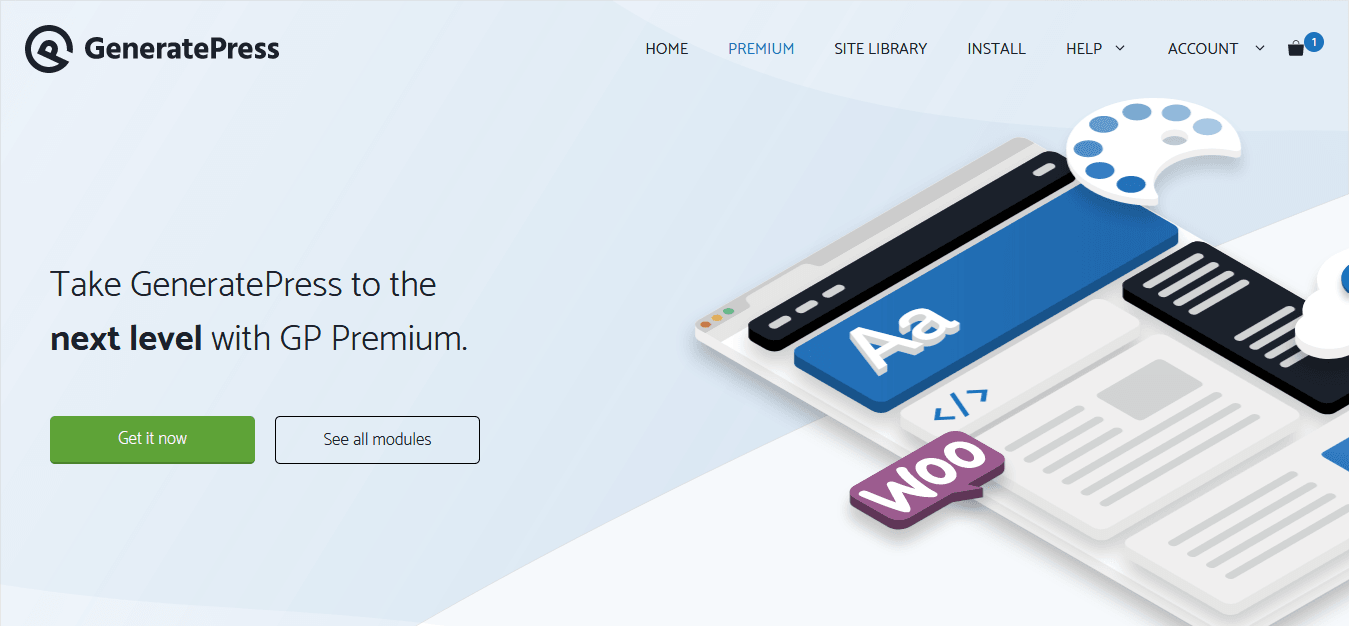 Why is GeneratePress so unique?
GeneratePress, nevertheless, isn't built for a specific particular niche. Instead, it works as a structure for different website themes– from personal blogs to e-commerce shops.
GeneratePress can practically do anything to a WordPress site. And because GeneratePress has an emphasis on efficiency, the site that you build will be fast as a base.
Due to that, people who build WordPress websites with GeneratePress. They'll typically couple it with a WordPress page builder and utilize it for literally any type of site.
GeneratePress is a popular WordPress theme that offers users a lot of flexibility and adaptability. It is particularly useful if you use page builders as it is compatible with all the major ones including Beaver Builder and Elementor.
The theme also adheres to WordPress coding standards, making it fully compatible with all well-coded plugins, including WooCommerce.
GeneratePress is fully responsive, uses valid HTML/CSS, and boasts a community of users who have translated it into over 25 languages.
If you need a customizable theme that can work seamlessly with your chosen plugins and page builders, then GeneratePress could be the perfect choice for your WordPress website.
Company Details
GeneratePress has always aspired to be a simple foundation that can handle any website project. It's meant to be light and stable while allowing for just the right amount of customization.
It is a product from the brand EDGE22 Studios LTD. Founded by Tom Usborne in 2014. Headquartered in Victoria, British Columbia.
Online Presence
How to Get Started for Free?
Free Theme Features
GeneratePress Free Version is a fully customizable WordPress theme with a modern and sleek design. This theme offers tons of features to make your website look great, including blog posts, pages, posts by category, social media integration, and much more. The theme is perfect for any business or blog that needs complete control over the design.
Enhanced Performance and Page Speed
GeneratePress has no code dependencies, swapping jQuery with vanilla JavaScript, It has no render-blocking resources that Google Page Speed Insights usually mentions.
GeneratePress will supercharge your website not only in speed but in every means. It offers you a totally free hand to design and personalize web pages.






Premium Modules
GeneratePress Premium opens additional components, you can make use of to personalize how your WordPress website looks as well as functions. All the premium attributes of Generatepress are loaded right into a plugin as individual modules. Some notable modules are listed here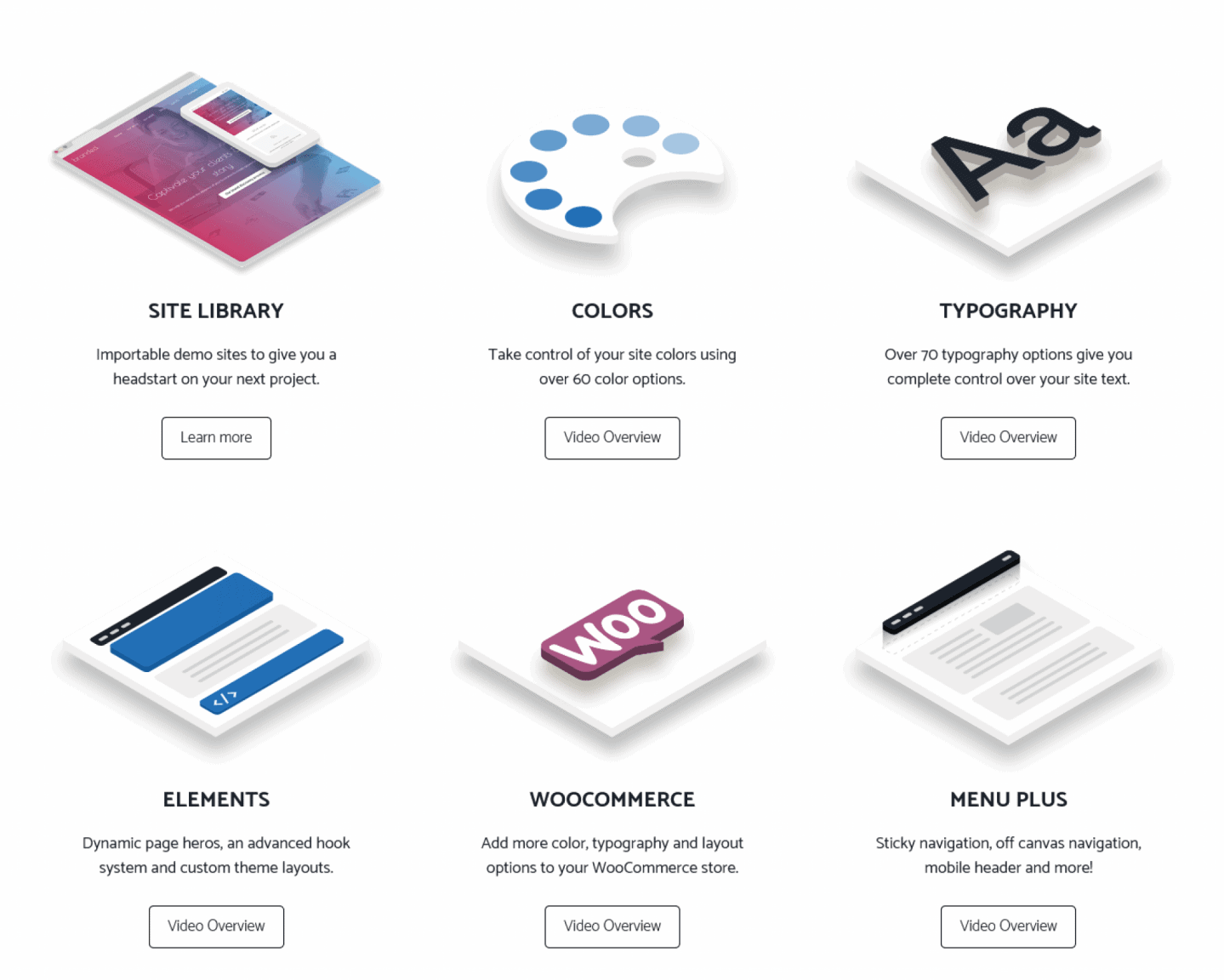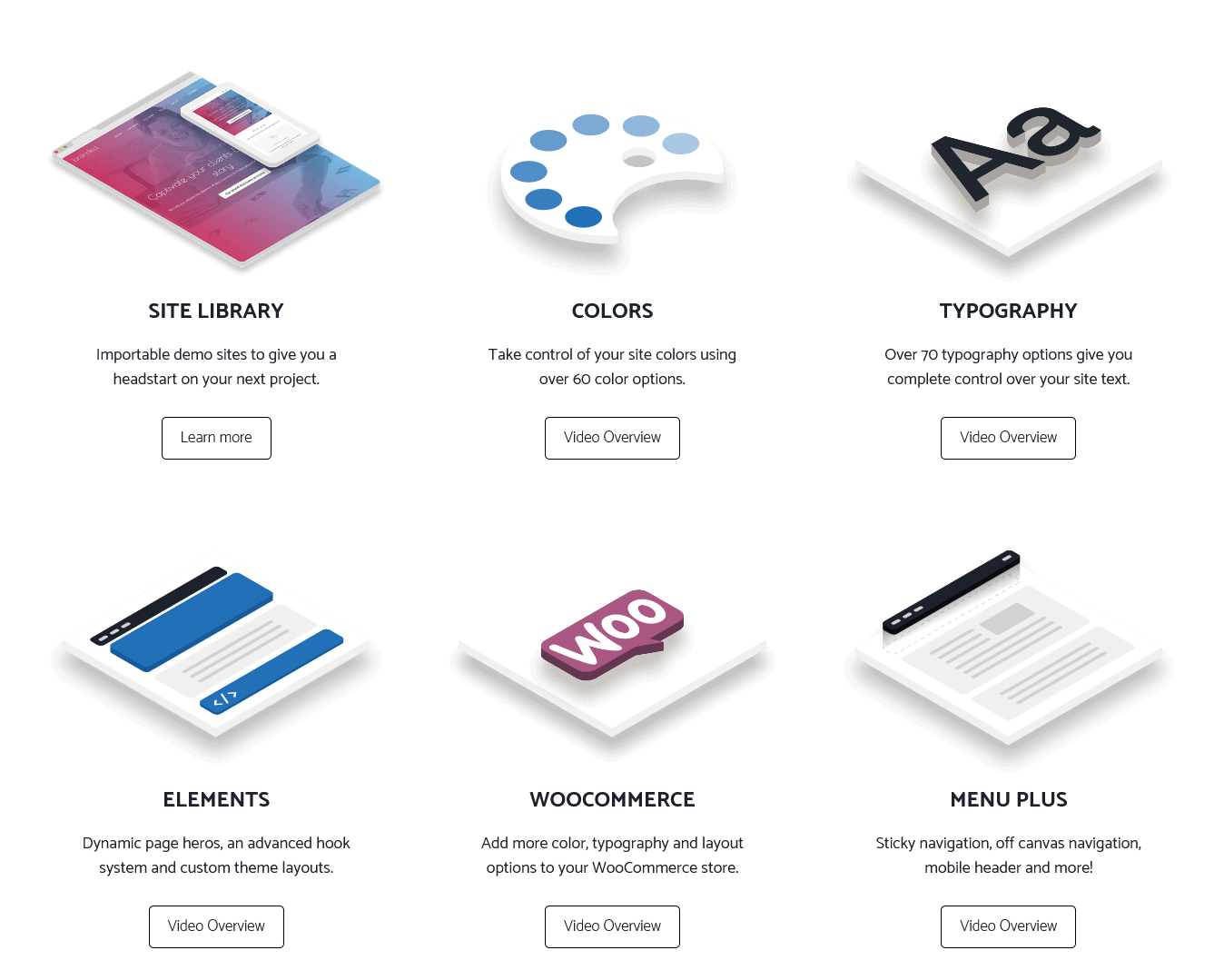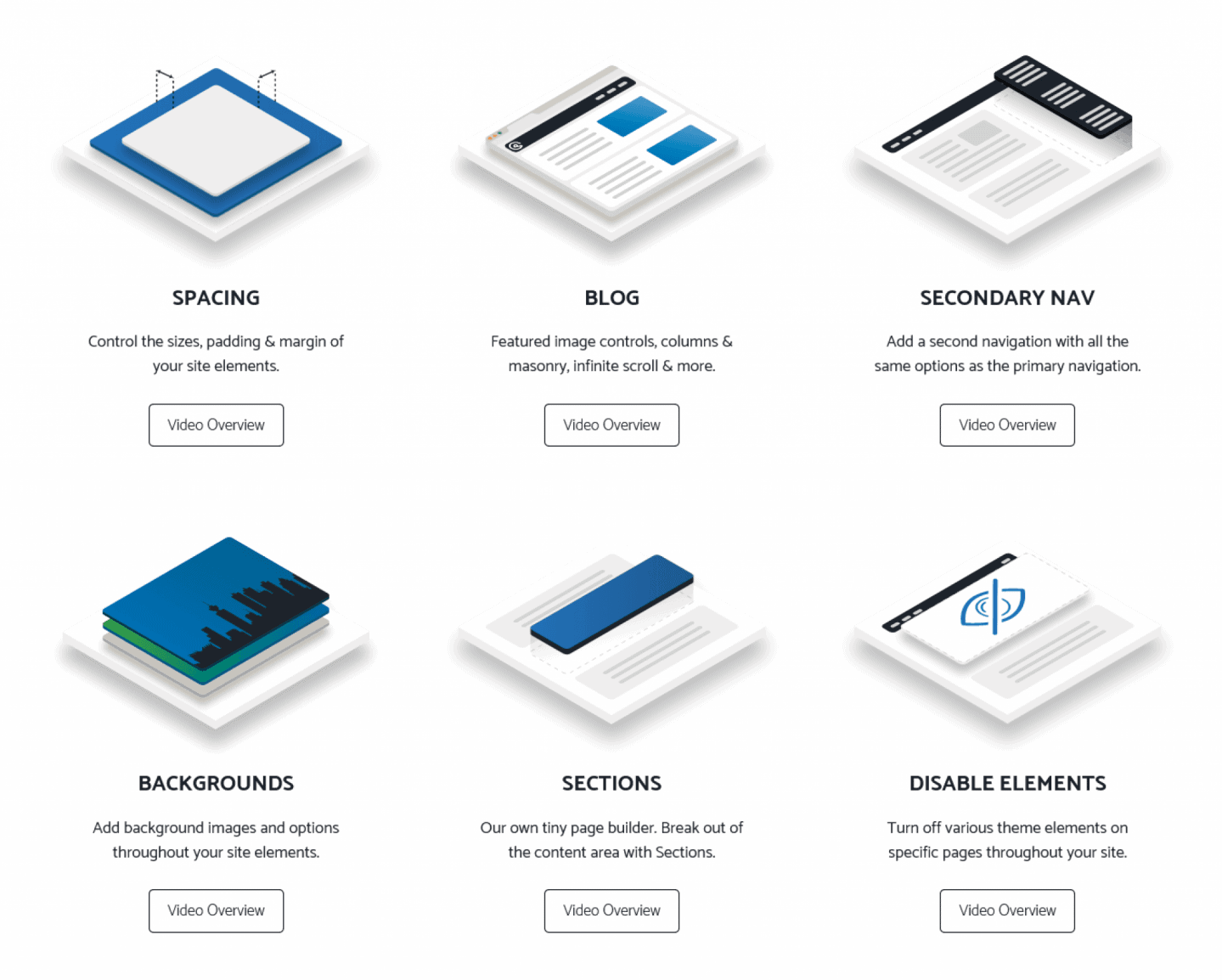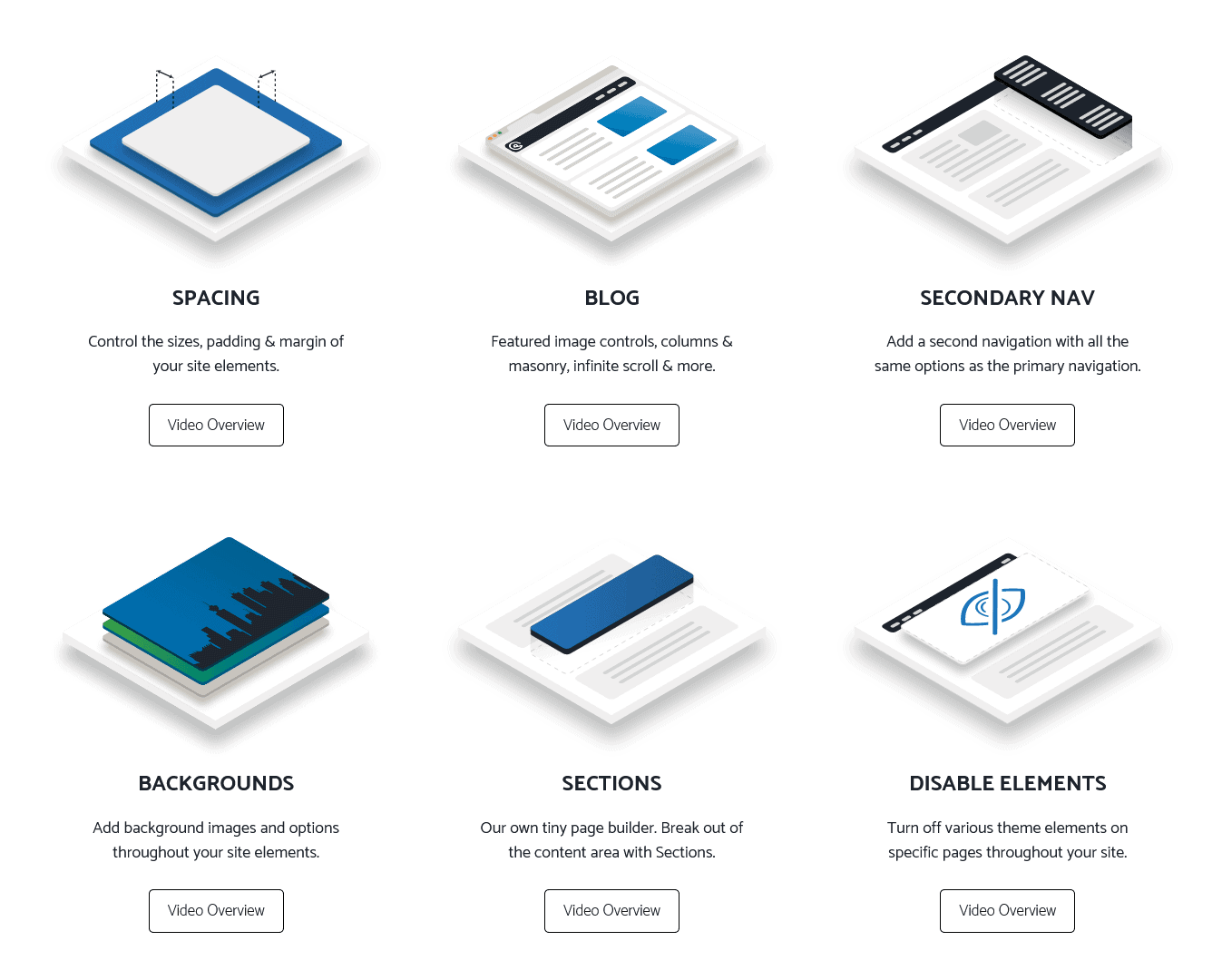 Website Library
GeneratePress premium features Site library for various niches. This enables them to import the predesigned styles directly from their cloud websites with suitable plugins. It's simply like click and also go.
As I stated, the theme is created to support mostly all kinds of niches so below is the collection of built-in site Libraries which you can make use of with a couple of clicks.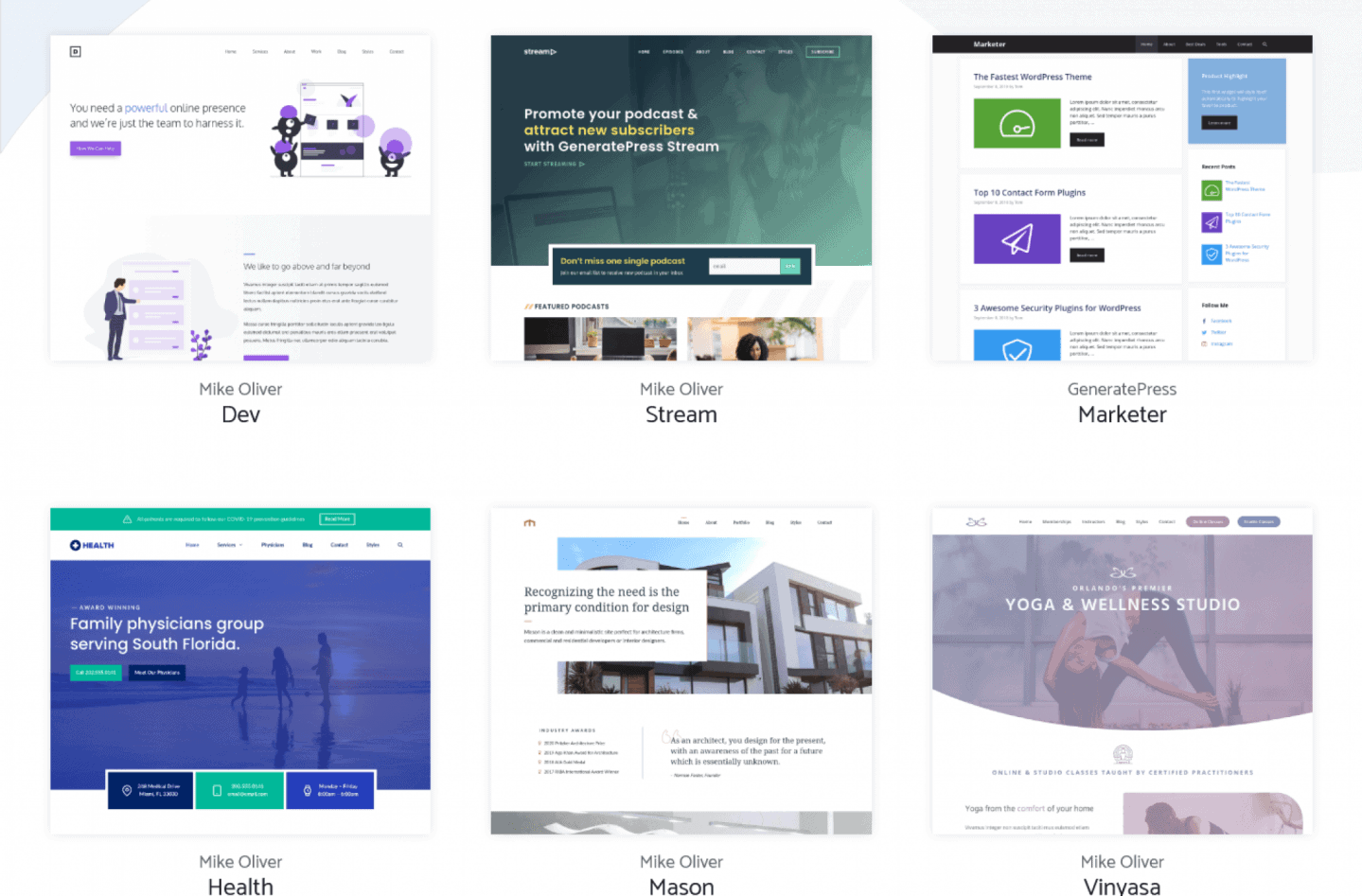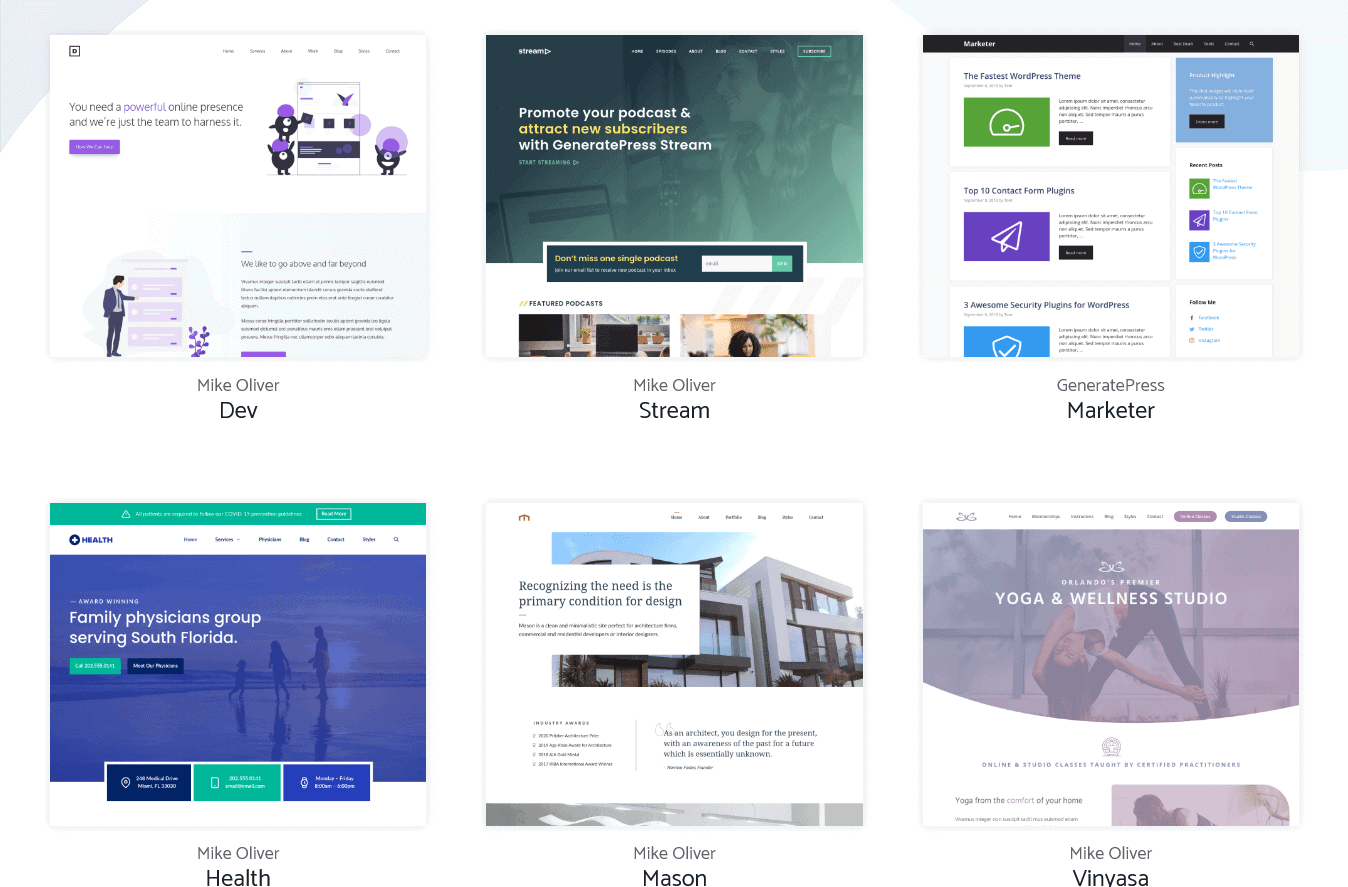 Elements
Elements are a terrific premium component of GeneratePress. It helps you to insert custom code as well as layout elements to any type of component of your Blog.
Elements function as a 3 parts header, hook, and layout. You can quickly utilize the components to customize your blog header, and design, as well as hooks to place personalized codes as well as layout in your theme.
Woocommerce
Woocommerce is a totally free eCommerce plugin for WordPress to produce an eCommerce site.
GeneratPress Woocommerce module helps you to customize your product pages, cart, checkout pages, etc. making use of color combinations, design, and typography alternatives in your website.
Beyond providing you with a lot more style controls in the WordPress Customizer, GeneratePress Premium also features a great deal of other valuable features like:
Block-Based Theme Builder
GeneratePress is a block-based theme builder that allows you to create custom WordPress themes with ease. A block-based theme builder is a user-friendly interface that makes it simple to drag and drop different blocks into your website design.
Design and build your theme elements in the block editor. With Dynamic Block Elements, you have total design freedom to create whatever you need.
GenerateBlocks is a plugin developed by GeneratePress that adds powerful custom fields, menus, and widgets to your WordPress site. It's fast, lightweight, and intuitive to use. Both the premium theme and plugin are responsive, meaning they look great on all devices.
Advanced Hook System
Using our hook system, you can add anything you want to the theme. With GeneratePress's hook system, you can easily add custom code snippets, modify existing elements, and even add new functionalities without disturbing the theme's core files. This means that you can make extensive customizations to your website while still keeping it secure and up-to-date.
More Styling Controls
Get more color, typography, spacing, and background image controls.
Mobile Header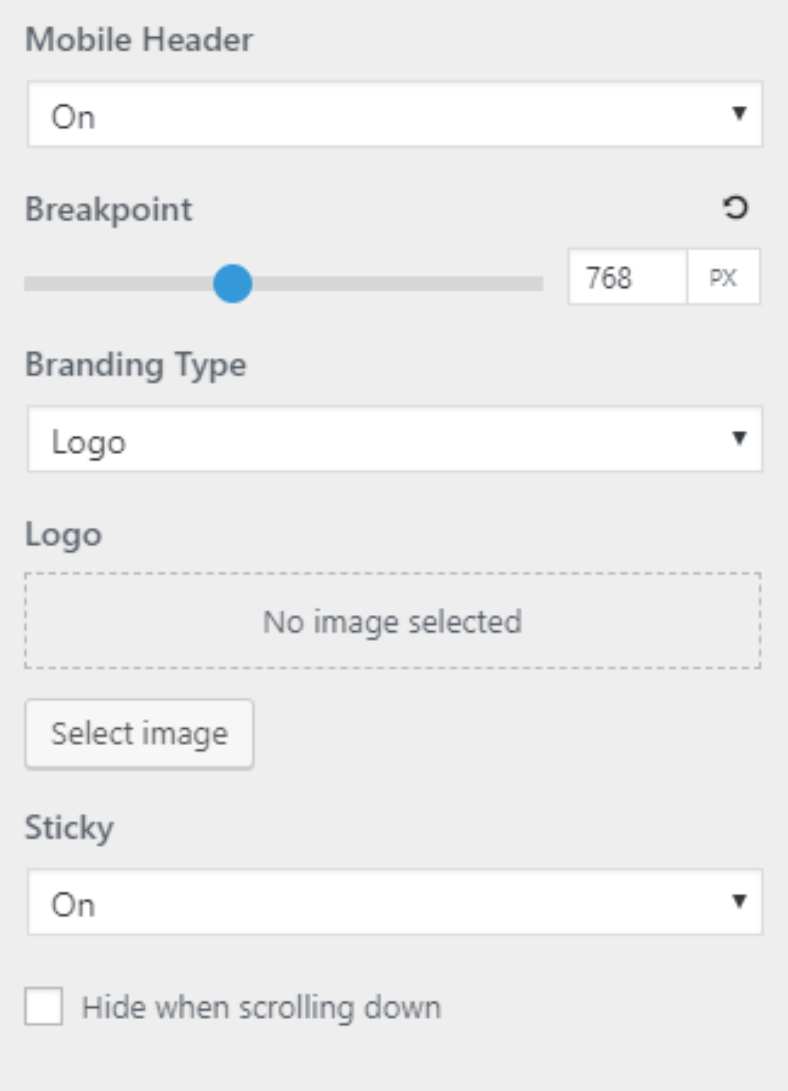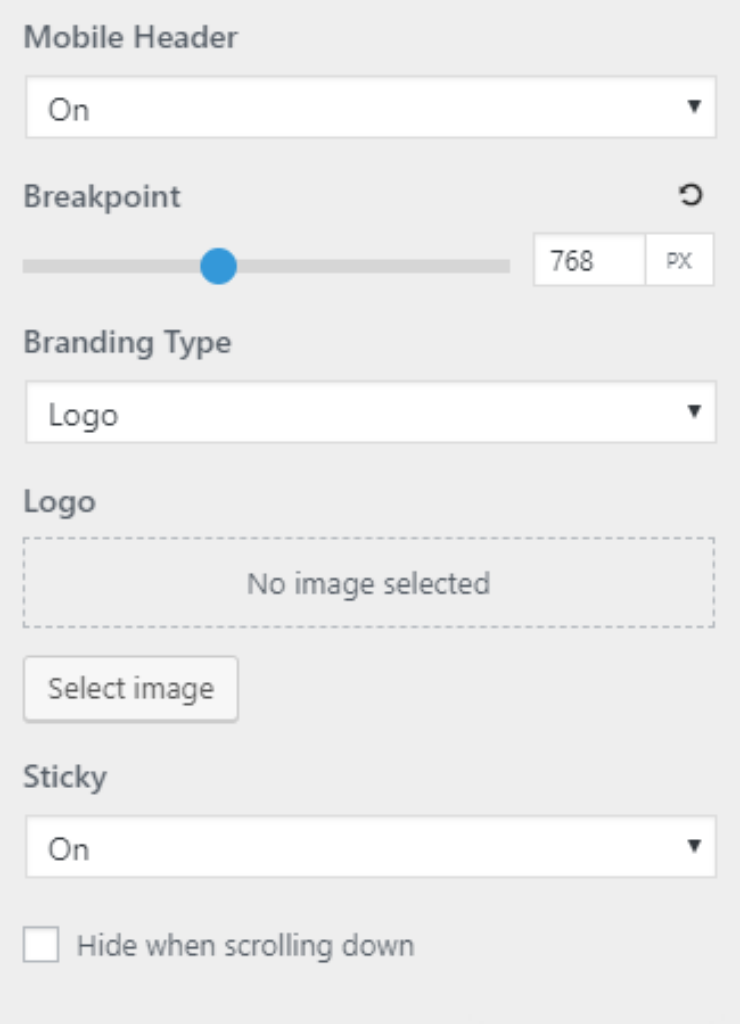 GeneratePress also provides an excellent mobile header option that enables you to add a low-profile header to your mobile site. This means that your website visitors can enjoy an optimal browsing experience regardless of the device they're using.
Secondary Nav
Another feature that makes GeneratePress stand out is its secondary navigation option. You can add a secondary navigation menu that has all the same options as the primary one, allowing visitors to navigate your site efficiently.
Advanced Layout System
With this feature, you can change the theme layout based on advanced Display Rules.


Off-Canvas Panel
This allows you to add a lightweight slide-out or overlay panel to your website for all devices.
This feature ensures that your website visitors can access important information without leaving the page they're on. Whether you want to add a call-to-action button or display additional content, the off-canvas panel feature in GeneratePress makes it easy and convenient.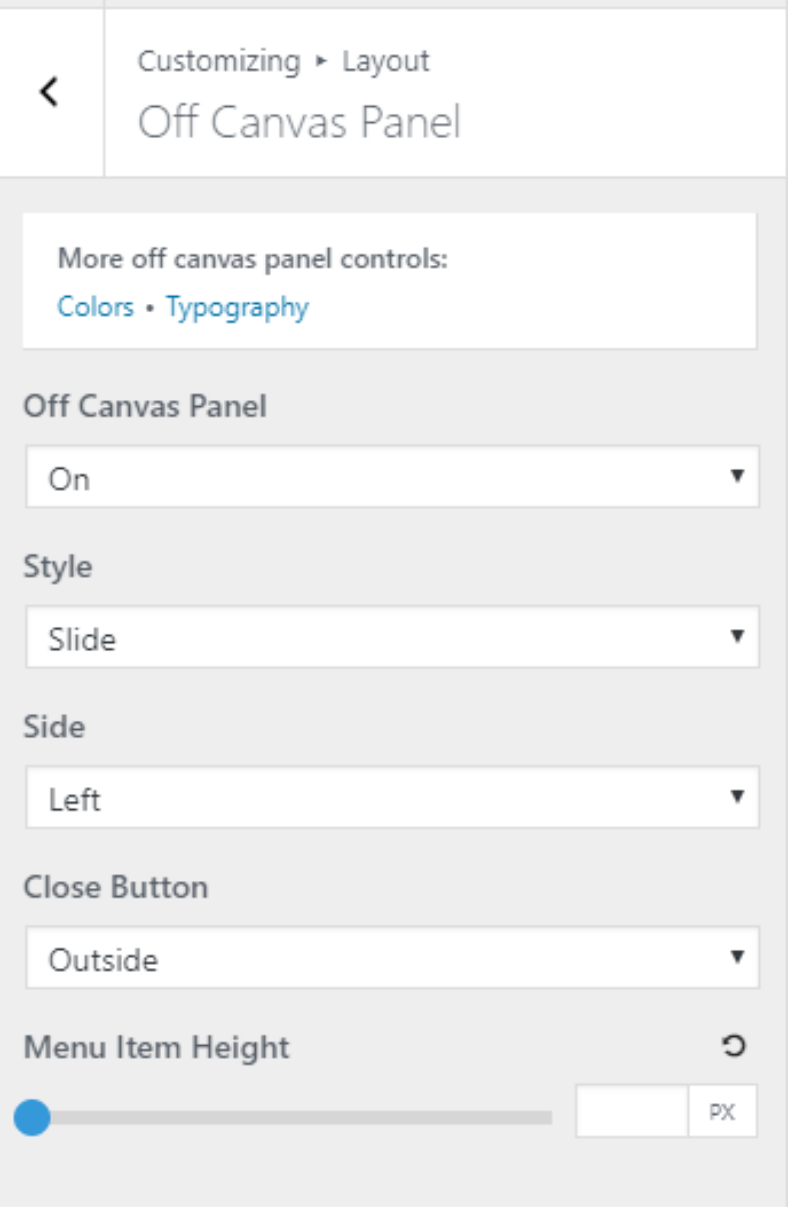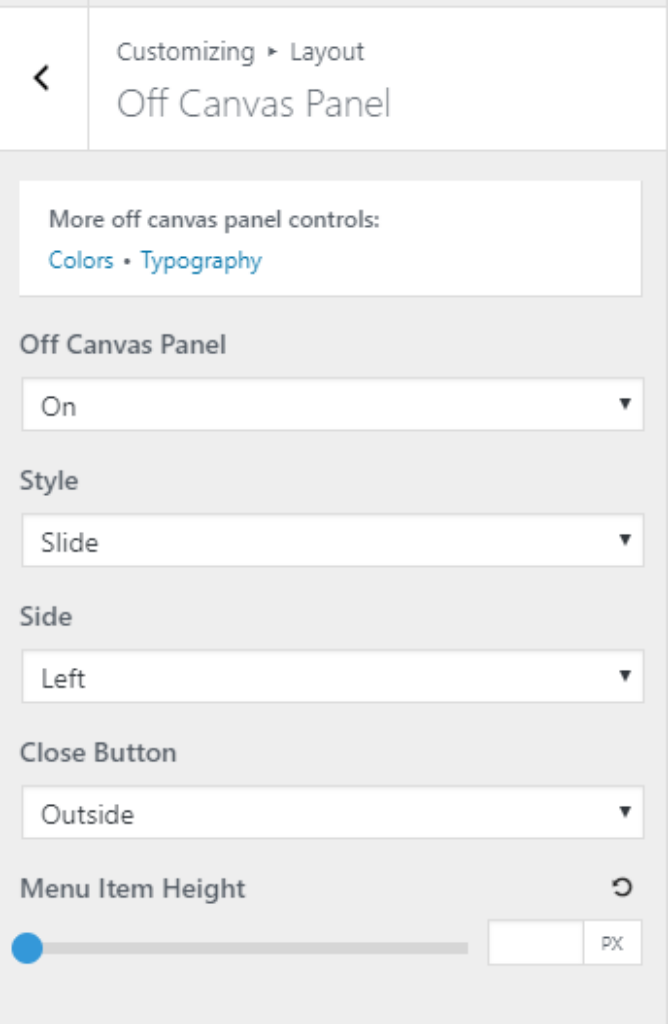 Infinite Scroll
Use vanilla javascript infinite scroll on your blog archives.
Sticky Navigation
With this feature, your website's navigation menu remains fixed to the top of the screen as visitors scroll down, ensuring easy access to all pages and options.
Besides enhancing the user experience, sticky navigation also provides better website design. It adds a touch of professionalism and modernity, making your website appear sleek and attractive.
Masonry
Display your blog archive posts in a masonry layout.
Archive Columns
GeneratePress is a WordPress theme that offers numerous customization options, one of which is the ability to display your blog posts in a column layout. This feature allows you to showcase your content in a visually appealing manner, ensuring that your readers can easily navigate through your blog.
GeneratePress Performance
How it is different from other themes?
Speed Test Results
GeneratePress is a high-performance WordPress theme that can help you create a fast and responsive website. The theme offers a variety of features to optimize your website's speed, including clean code, lightweight design, and optimization for mobile devices.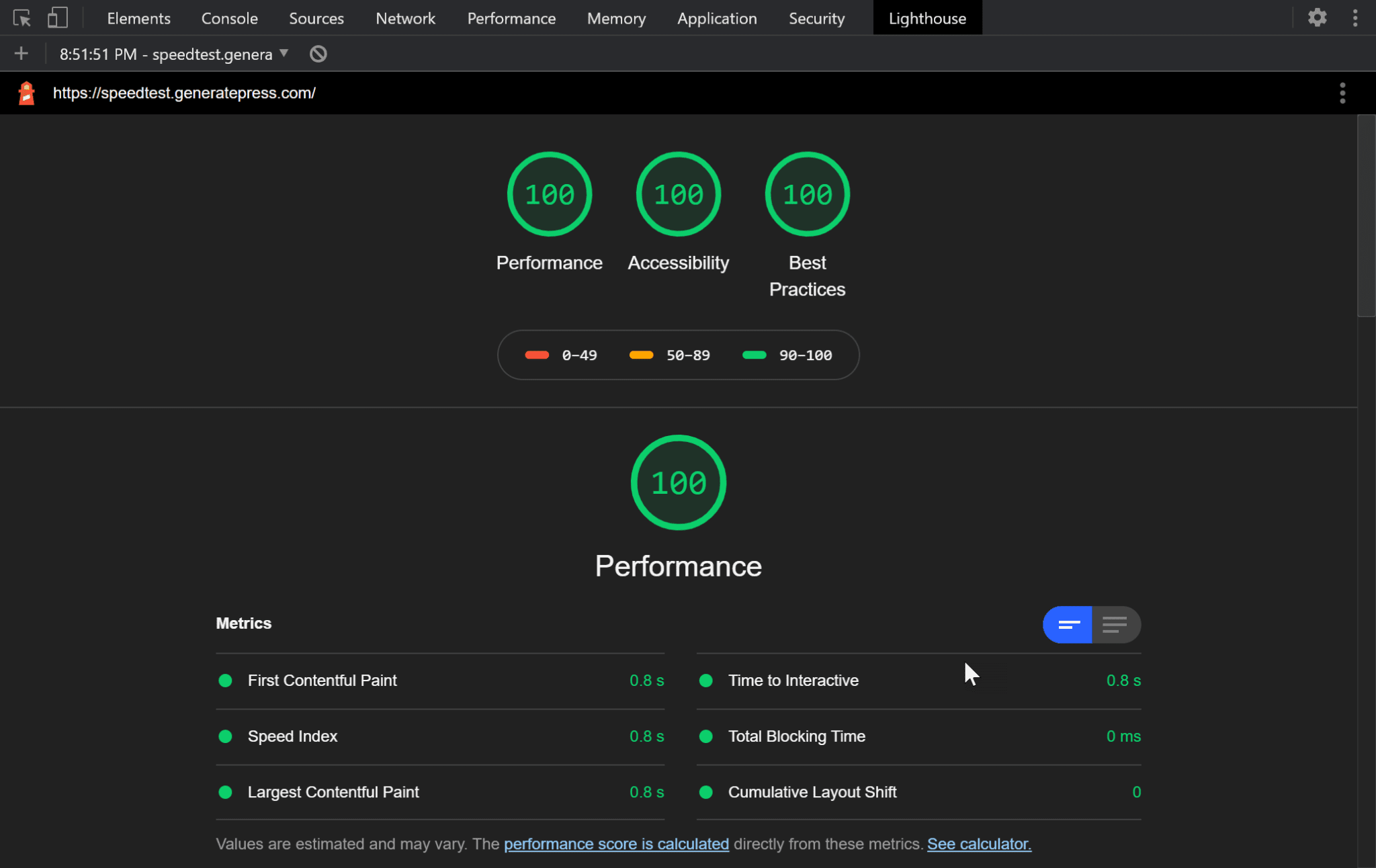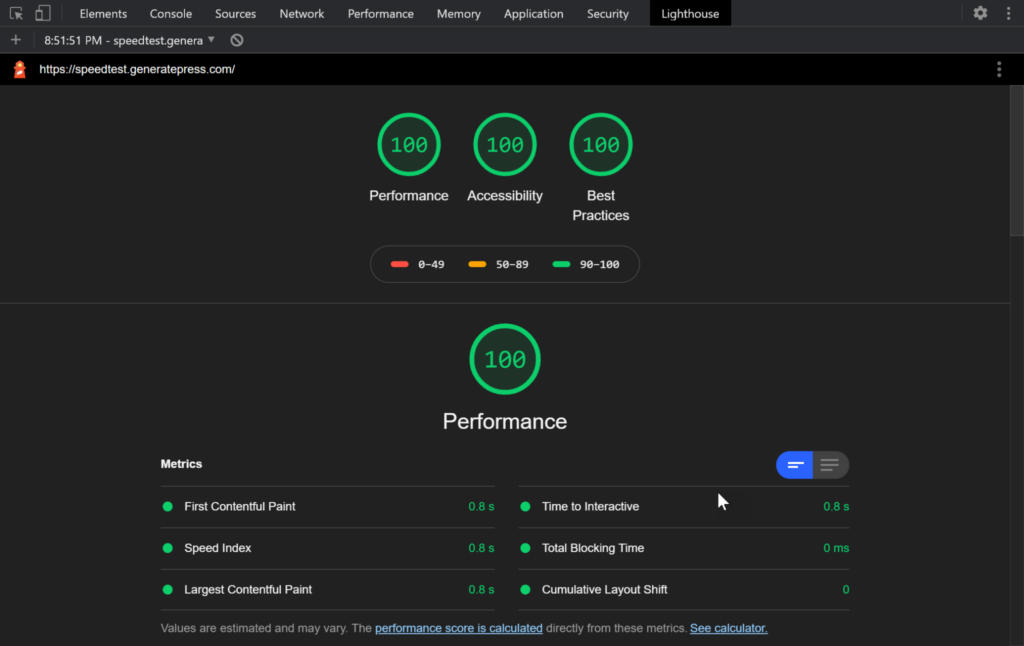 Speed test results have shown that GeneratePress is able to handle high-traffic loads and maintain fast load times. This is crucial for website performance, as slow load times can lead to decreased user engagement and lower search engine rankings.
Stability and Accessibility
GeneratePress is a top-performing theme that offers stability and accessibility for website creators. The theme is designed to be easy to customize and maintain, making it an ideal choice for both beginners and experienced developers.
GeneratePress offers a wide range of features that make the website creation process easier, including customizable colors, typography, and layouts.
Compatibility
To make sure it works nicely with all top-rated plugins right away, GeneratePress was coded to the highest coding standards.
Generatepress has 2 premium plans: Yearly and Lifetime. Check out the full details of features and plans here.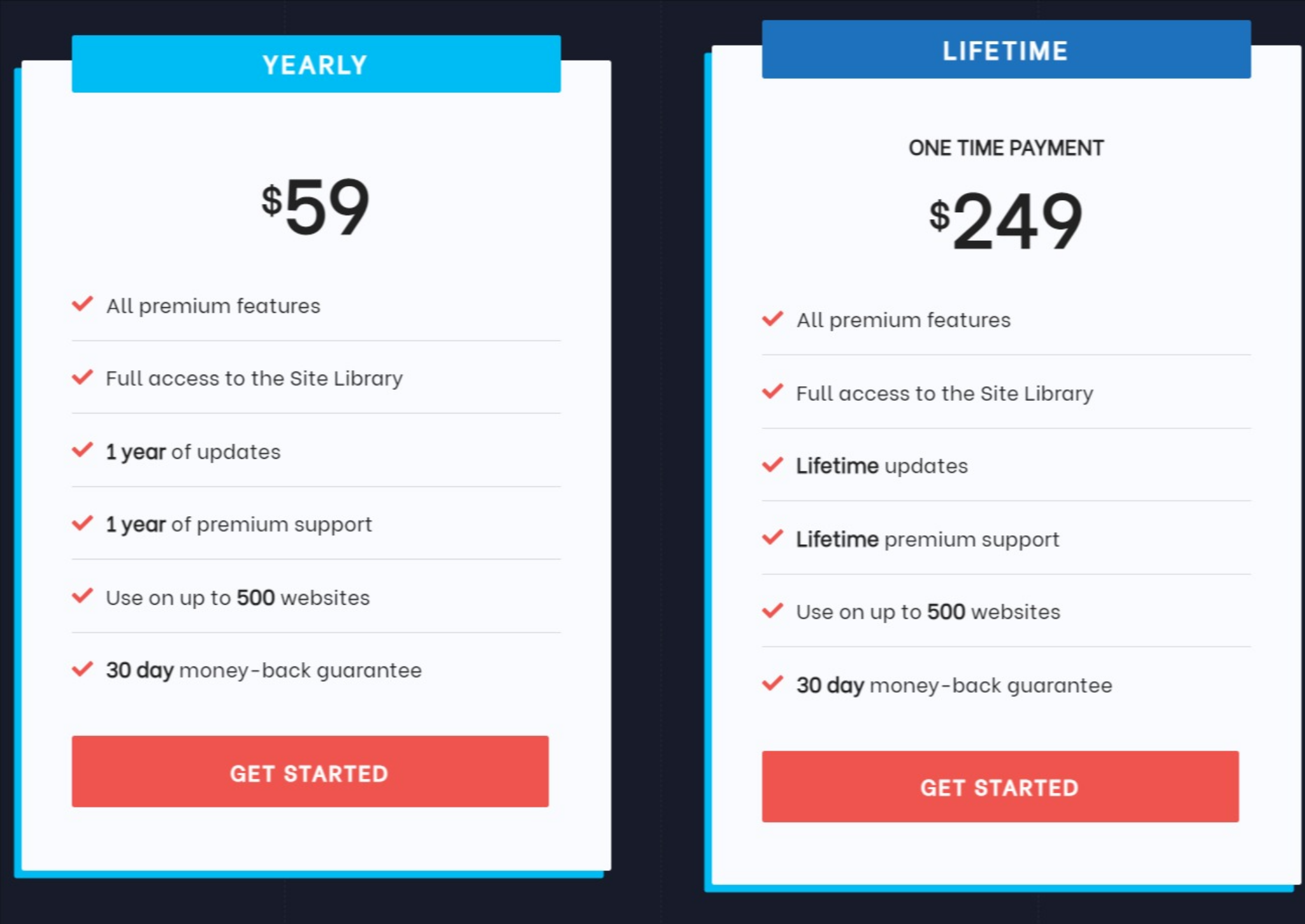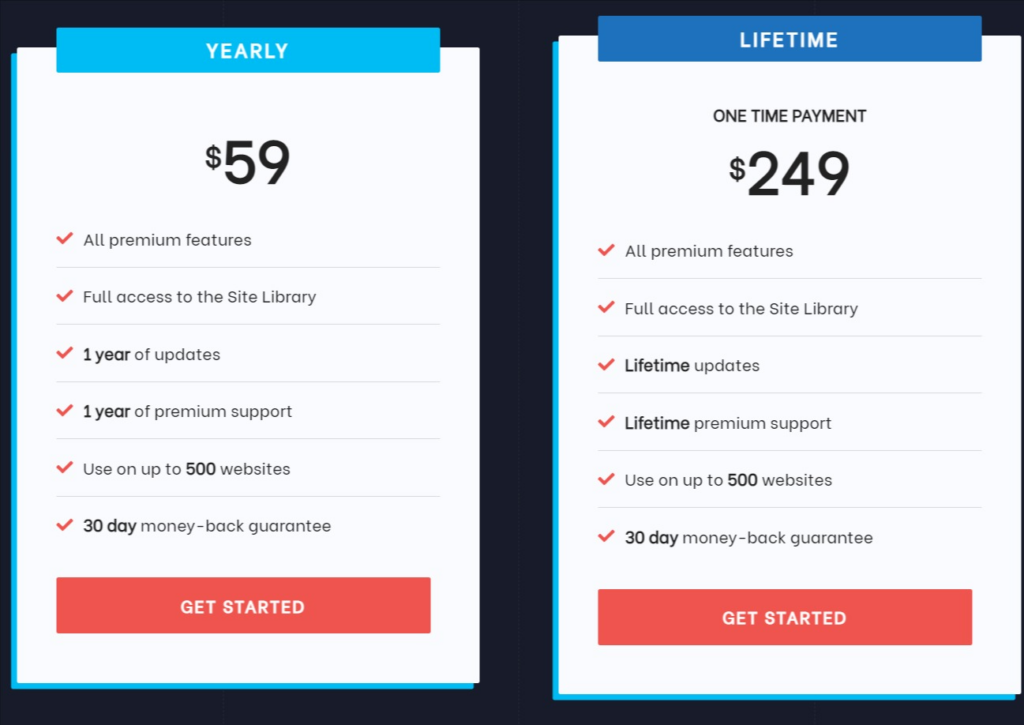 Support Details
Contact, Documentation, Roadmap, Changelog
Offers Contact support through Ticketing
Knowledgebase support
Public Roadmap and Changelog.
Similar Themes
Alternatives to Generatepress
The fastest, lightest, and most customizable WordPress theme. With this visual theme customizer, you'll be able to make your website look exactly how you want, as well as make it load quickly.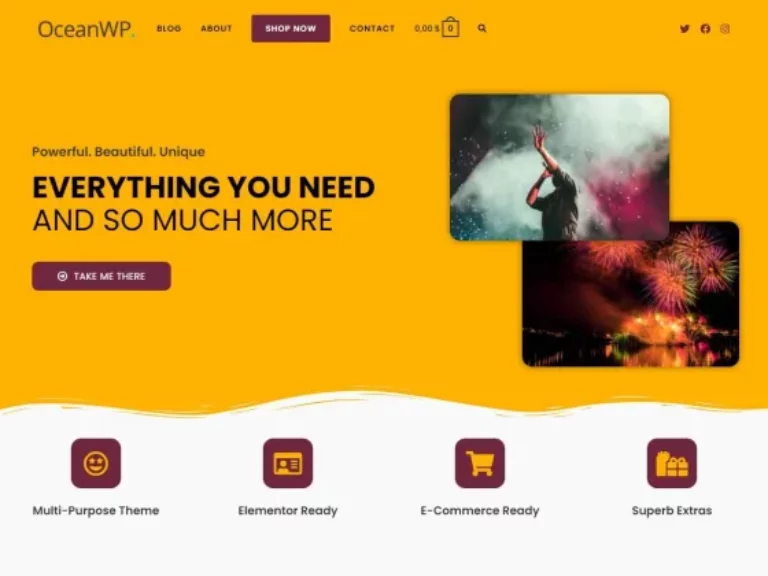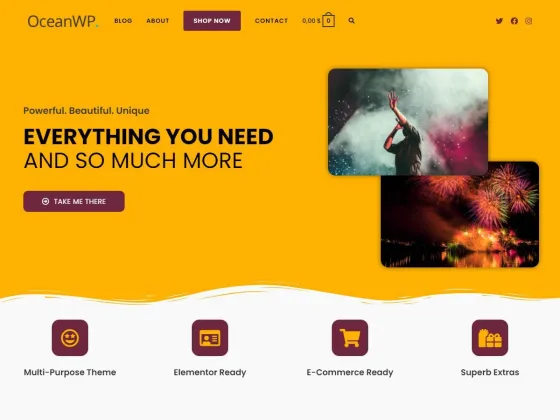 OceanWP is the perfect theme for your project. Lightweight and highly extendable, it will enable you to create almost any type of website such a blog, portfolio, business website and WooCommerce storefront with a beautiful & professional design.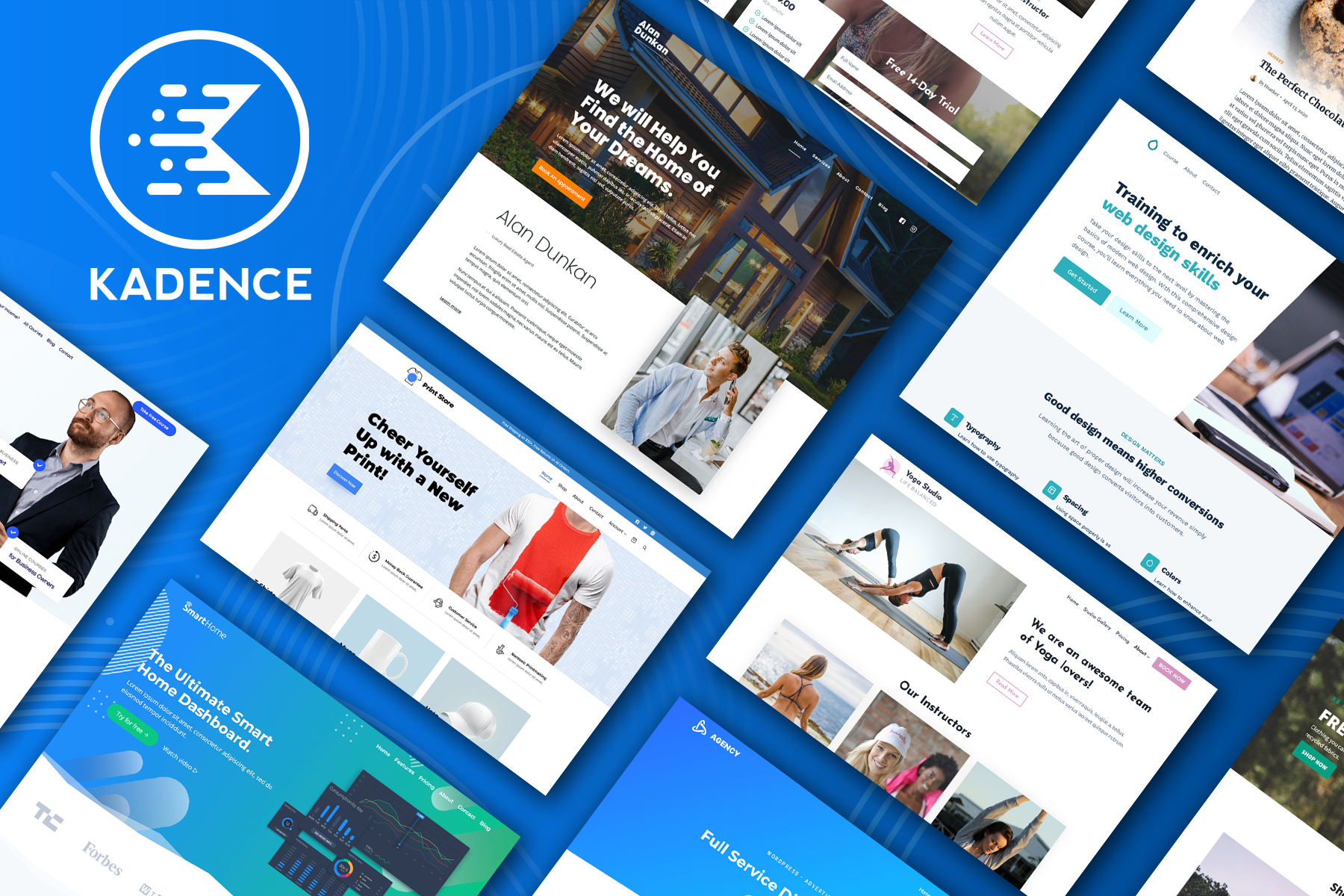 Kadence Theme is a popular WordPress theme that allows users to create fast-loading, accessible websites easily.
Final Verdict
Generatepress any good?
This theme incorporates a tidy, organized grid system with a highly-responsive user interface. It's also highly personalized, as well as thanks to the wide range of demo designs as well as pre-made formats for write-ups as well as pages, you don't require to have coding skills to create something unique.
Review Video
Watch this for more details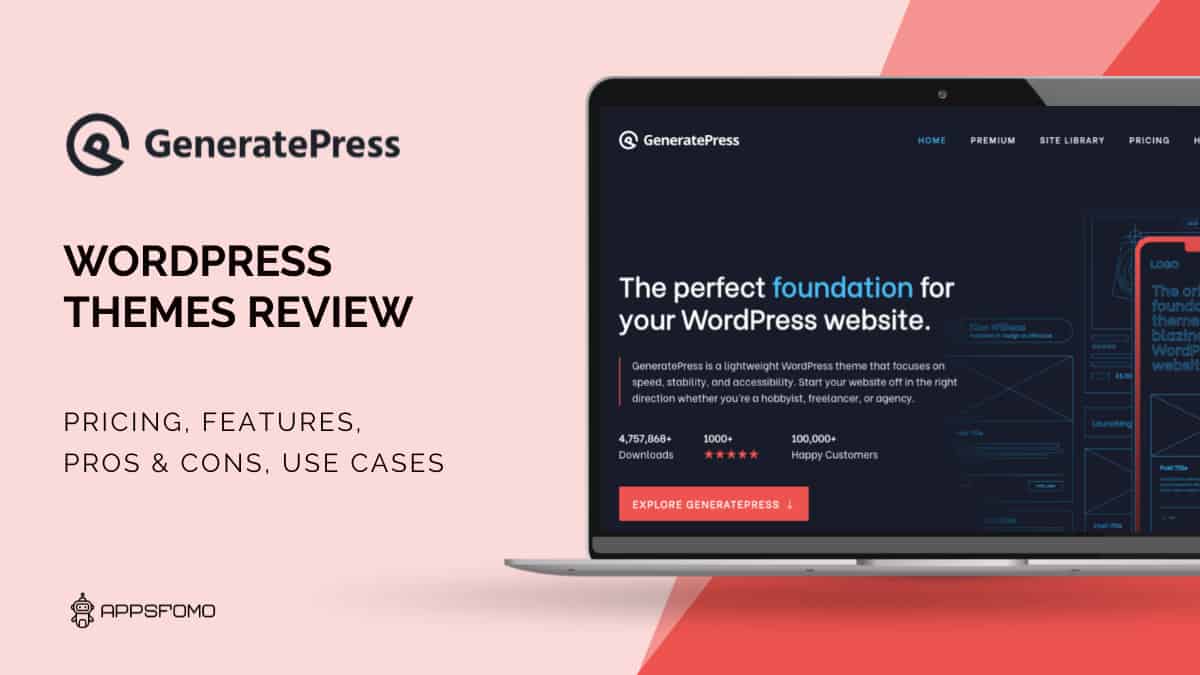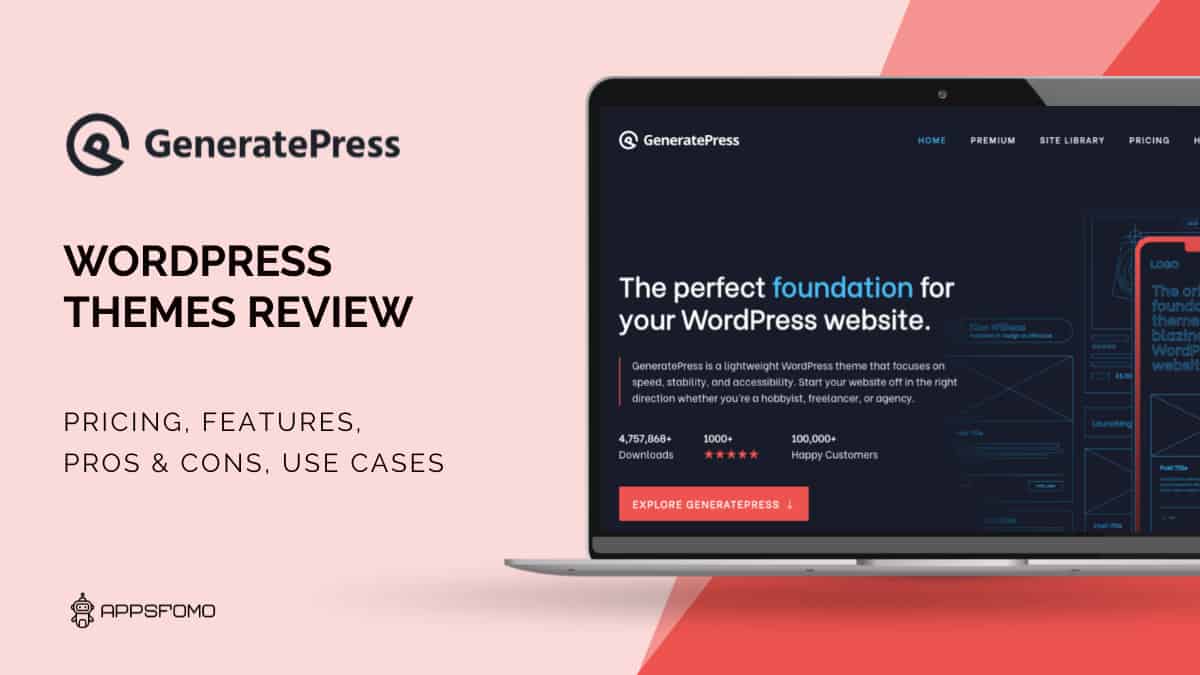 Generatepress: Fast Loading Multi-Purpose WordPress Theme for Blogs