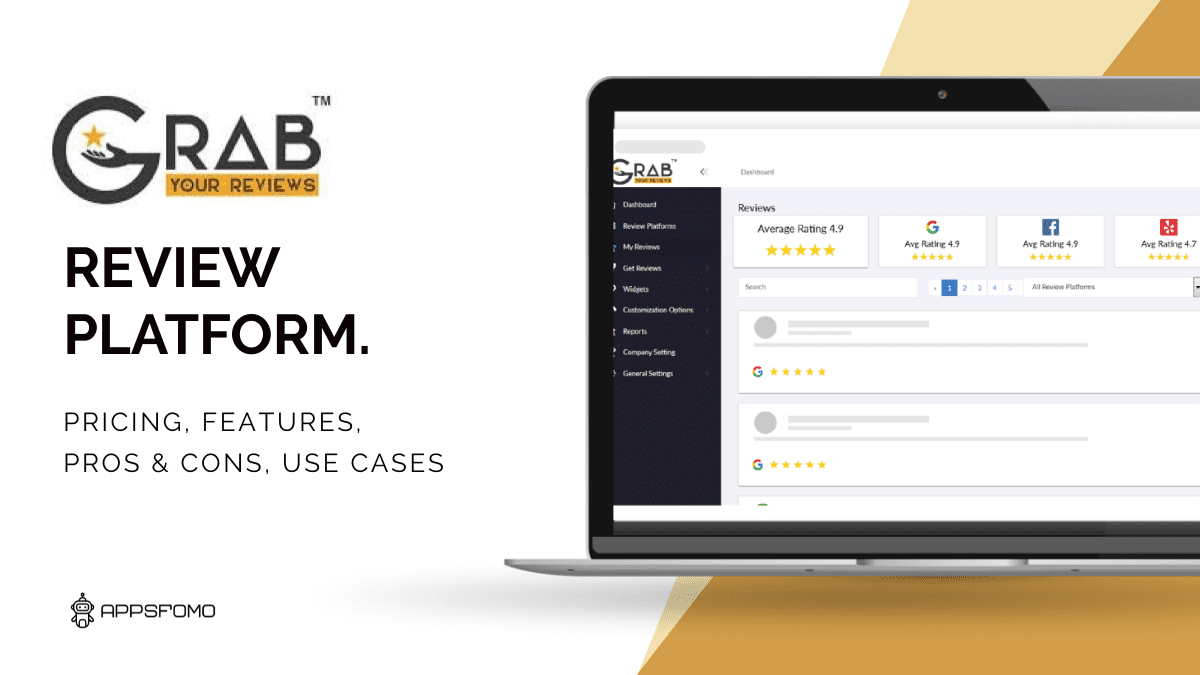 Grab Your Reviews: Maximizing Your Online Reputation with Reviews
Add to wishlist
Added to wishlist
Removed from wishlist
1
Add to compare
So you want to be on the top of Google, eh? Well, good news – with the help of Grab Your Reviews, you can easily achieve this goal!
This powerful review management platform lets marketers, agencies, and businesses collect and showcase reviews from multiple sites, which will then boost your SERP rankings and improve your brand reputation. Keep an eye on reviews on Google, Facebook, Yelp, and more than 50 other sites.
What Is Grab Your Reviews
Overview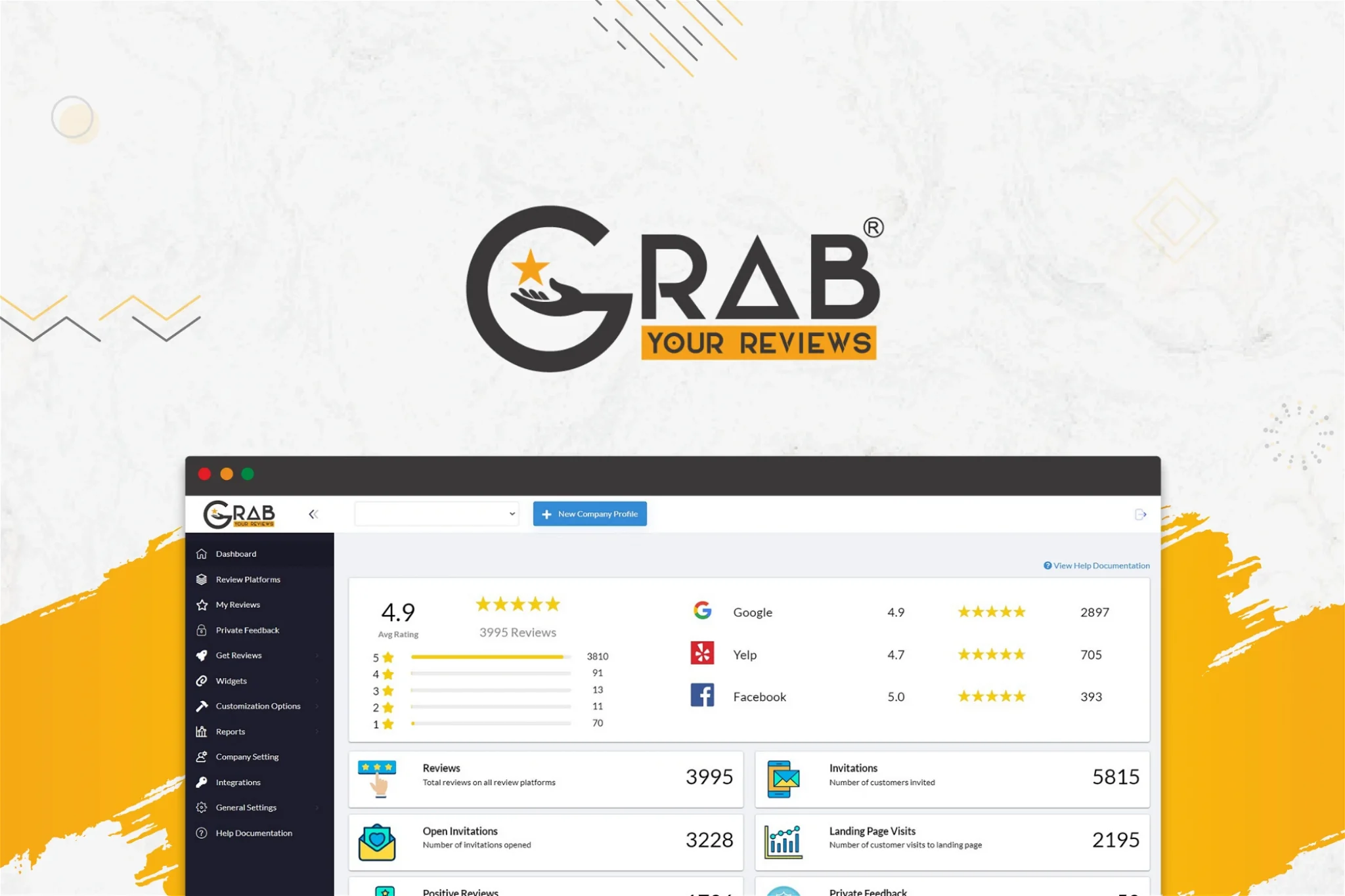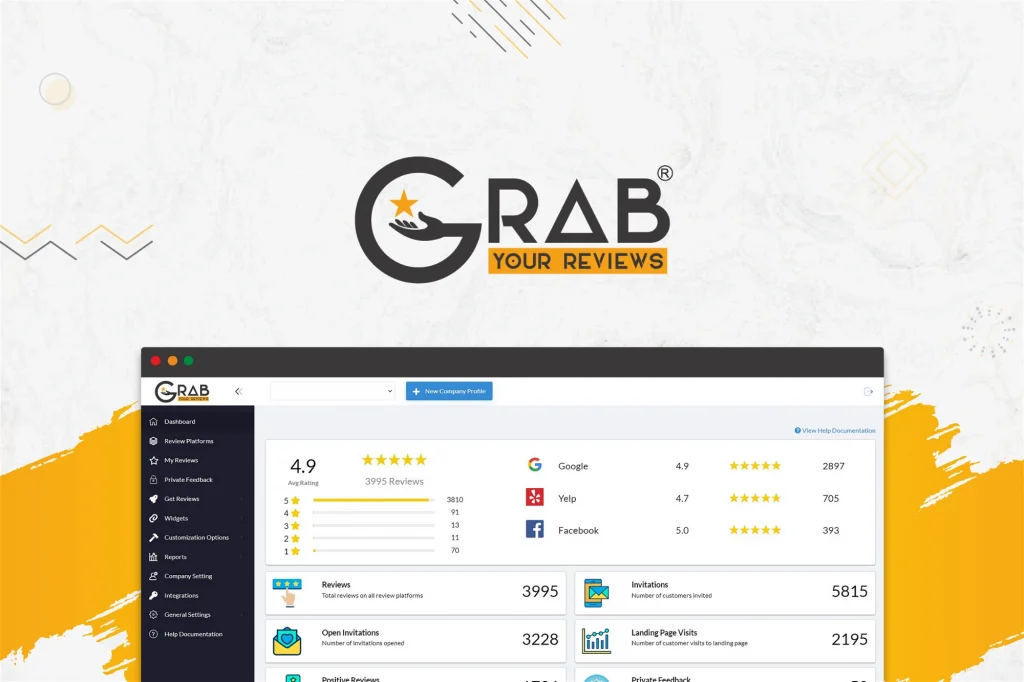 No matter what business you're in, getting reviews is essential. And if you're not getting reviews from the right places, it's time to get your act together! Grab Your Reviews is a platform that helps businesses get reviews from over 50 different platforms, including social media, review sites, and blogs.
This way, you can build an impressive online reputation and boost customer happiness. Not to mention, reviews can help you market your business more effectively and increase leads.
It's time to stop paying for ad campaigns that are expensive and ineffective. With Grab Your Reviews you can easily request reviews from happy customers without having to worry about bad apples (unhappy customers) damaging your reputation.
The platform makes it easy for both customers and businesses alike – simply connect with us via Email and SMS campaigns and get amazing reviews automatically delivered direct to your inbox.
How does it work?
It is One Stop Solution to grab your Reviews.
One Stop To Mange all your Reviews: By collecting all of the reviews from 50+ review platforms in one place, This platform optimizes your company's full potential.
Generate Reviews For your Business :More Trust! is one of the exhibits at More Reviews. Your company's reputation can be elevated to the next level by receiving more genuine reviews.
Market Your Reviews : Your brand can create a Noise by using these amazing characteristics, which will reach the largest number of people. You can promote your reviews by: Sharing reviews on the Website with widget enhancement and Automatic posting of reviews to Social media Platforms.
Integrate your Favourite Applications: Integrate your preferred application with "Grab Your Reviews" to take advantage of the benefits of workflow automation and focus on other important tasks.
Company Details
Snehal Patel is the founder of this Product. M2 Web Solutions is the parent company which provide e-commerce, web design, mobile application development, SEO services and digital marketing for clients worldwide. This Company helps in building a small website for a startup to a completed website/web application with a mobile app in Android and iPhone.
This Product was launched in 2020 in Gujarat, India.
Features
Review Management, Generate and Monitor your Reviews
Are you looking for ways to increase traffic to your blog? Well, reviews can be a great way to do just that. If you're looking to get reviews from happy customers, make sure you're grabbing them! Reviewing others can be a fun activity that helps promote healthy competition in the blogging community. Let's Explore some amazing features of this tool!
Review Management
Review management is one of the most important aspects of online marketing. Without reviews, your business would hardly get any traction and would be completely hidden from customers. Furthermore, good review management will help you gain trust from your target audience – which in turn helps improve customer perception about your brand and also generates positive reviews for you.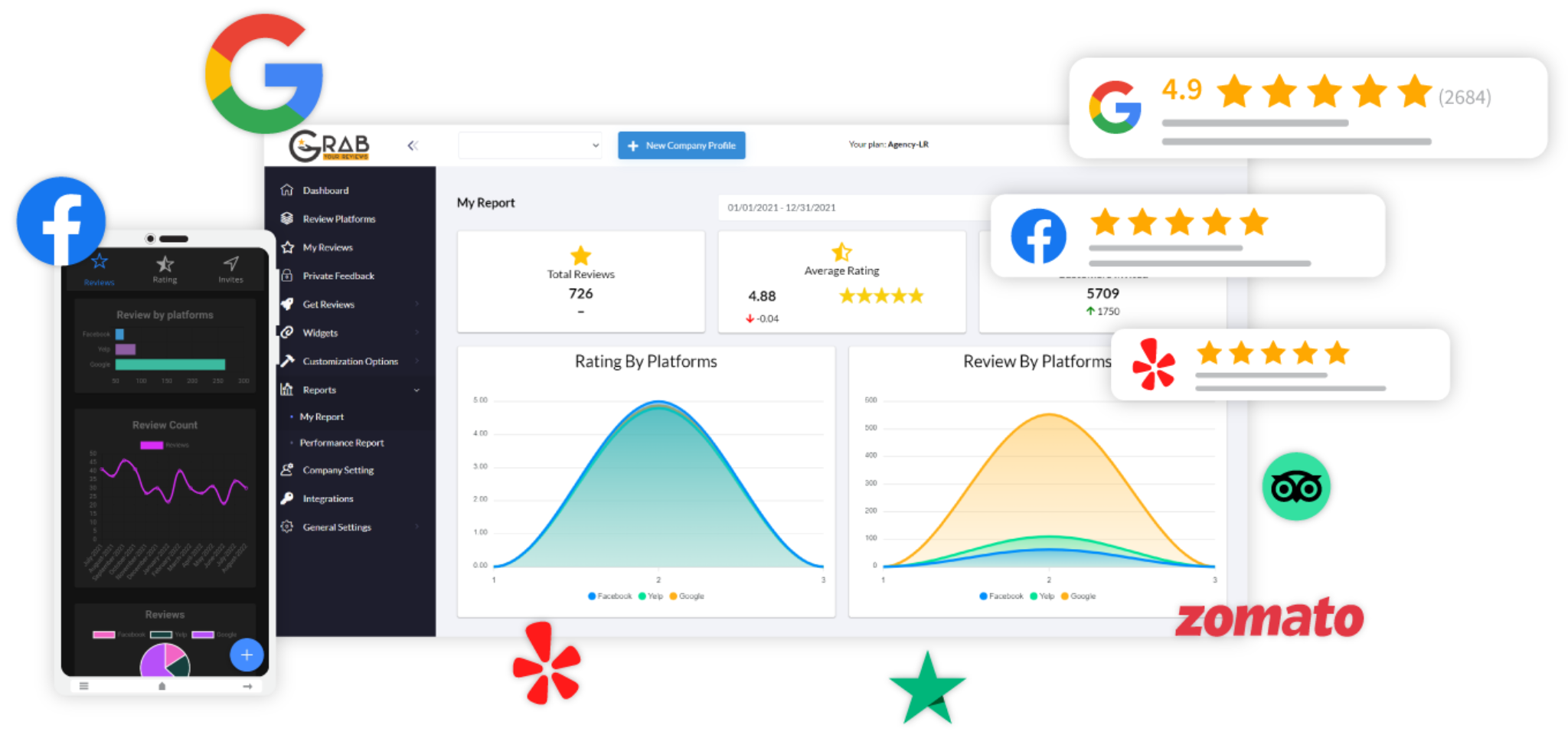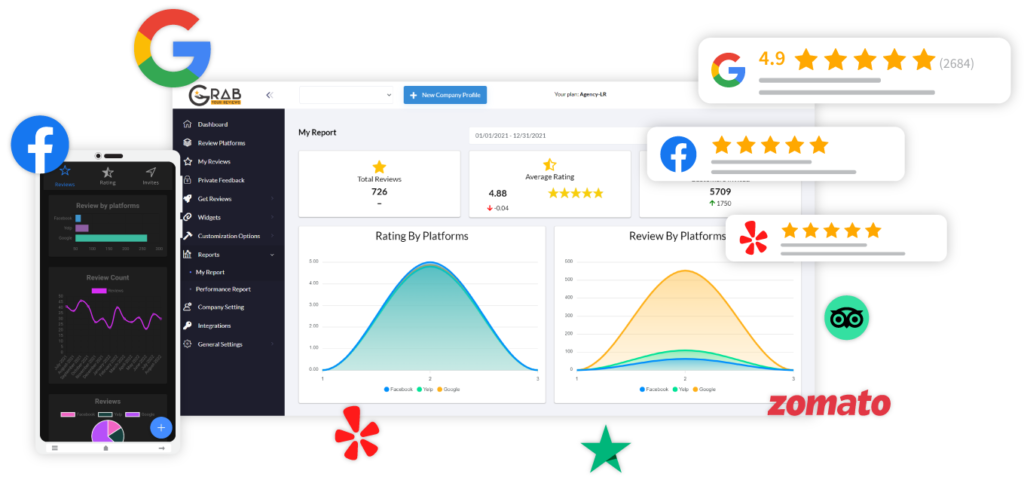 Generate Reviews
It's critical that your clients are able to leave reviews and generate social media buzz. That's where Hug come in – we make it easy for them by providing a variety of customizable layouts that direct them to leave reviews. This helps you build an online reputation as a reliable business provider, while boosting customer satisfaction ratings.
The platform offers Review request SMS Campaigns or Email Drip Campaigns. Using customizable email review requests or text message, you can automate the process of getting customer feedback.
Monitor Your Reviews
One of the best ways to build a good reputation for your business is by monitoring reviews. By constantly checking customer feedback and addressing any complaints, you ensure that they have a positive experience with your company. This will help them recommend you to their friends, which in turn would lead to increased traffic and sales. Review email notifications ensures that your employees reputations are being managed effectively. The filtered process that comes from the GYR Command Center makes your support team's job much easier. The support crew may define a proper status level, filter by review sites, and leave specific notes for appropriate follow-up.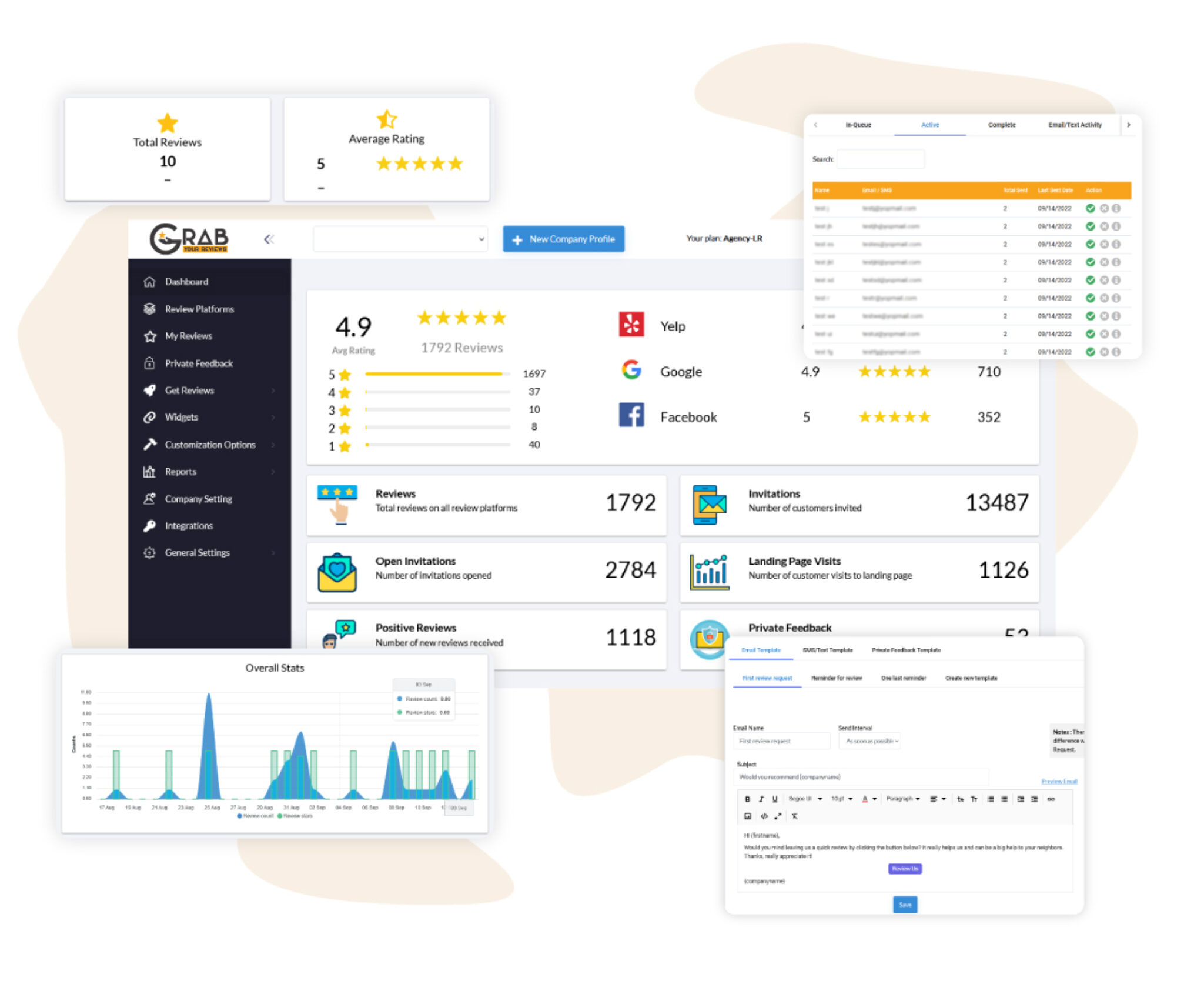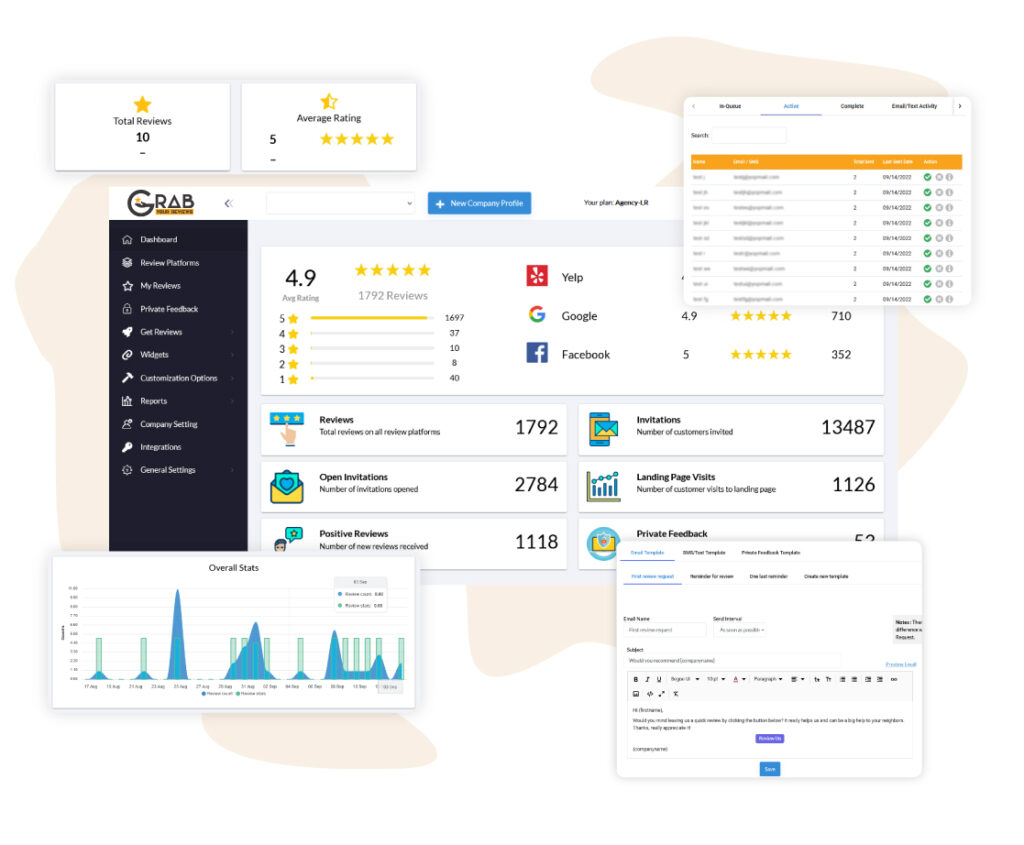 Integrations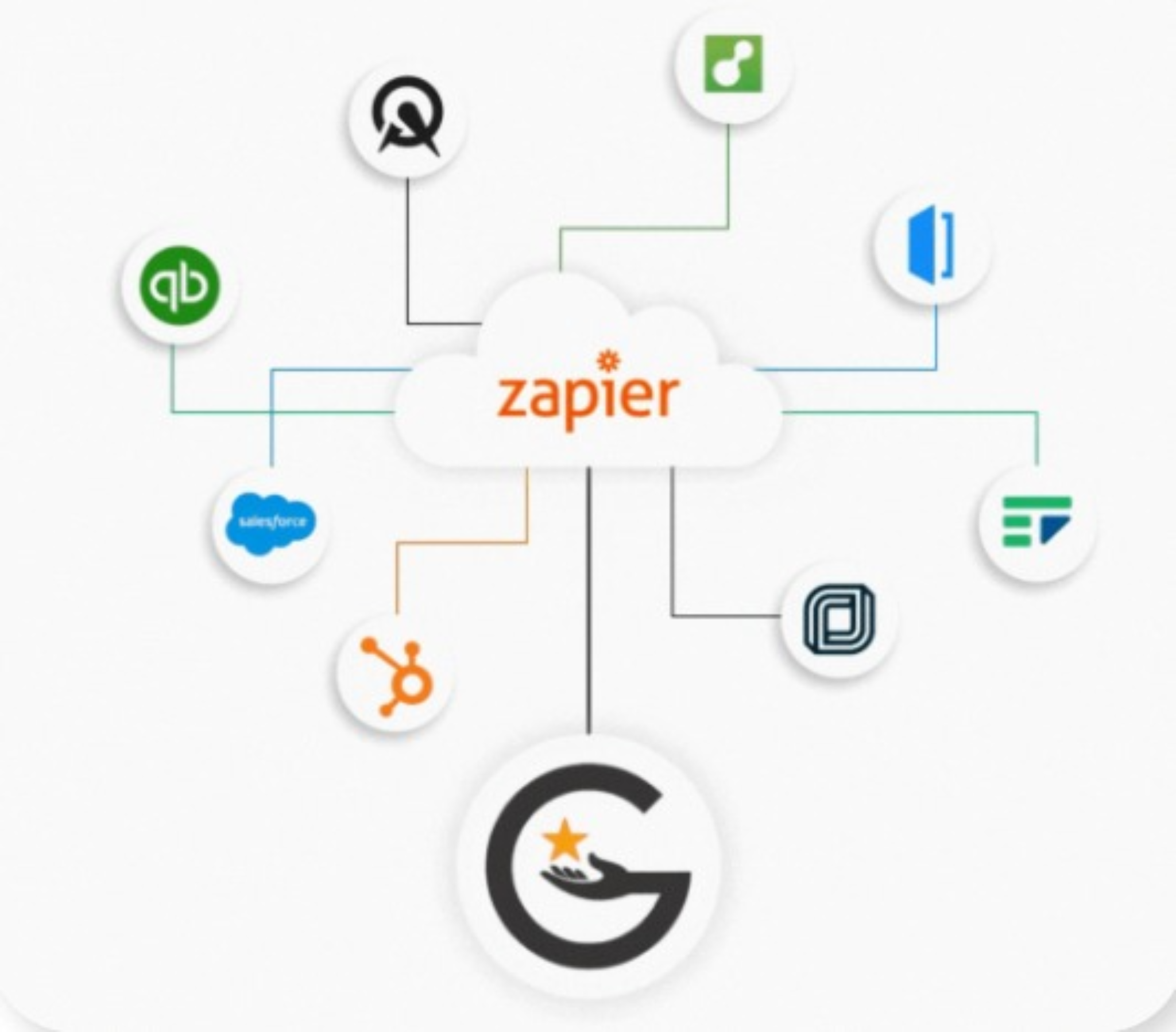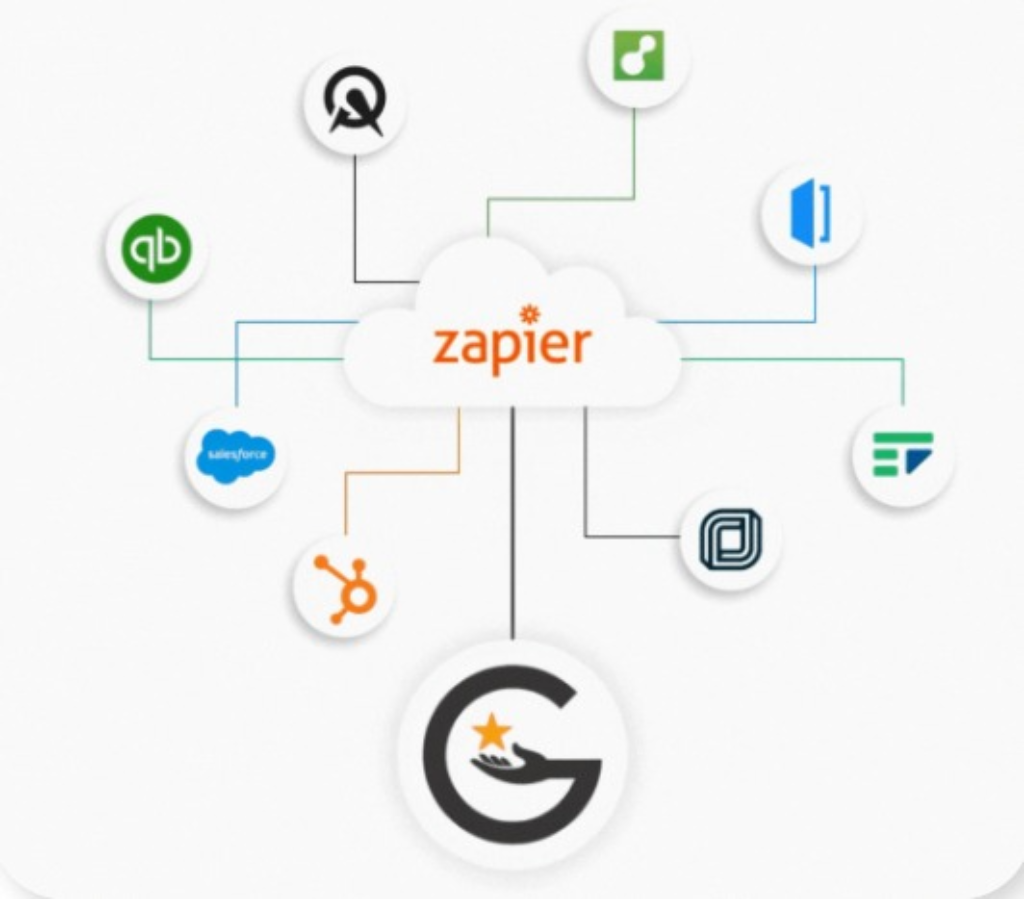 By integrating review management tools with your workflow, you'll be able to automate the process and improve efficiency overall. You can readily integrate Grab Your Reviews software into your programs using Zapier. By linking your CRM software or app with their software using Zapier, They are able to ensure that you have peace of mind throughout the process.
White Label
The marketing strategy you put in place needs to be based on an excellent understanding of your customer's wants and needs. This way, you can develop products or services that meet those specific requirements while still maintaining a good reputation with customers. With all of its minute adjustments, the white label feature makes the Grab Your Reviews platform virtually identical to your own brand, according to these folks, who believe in solidifying your brand's reputation by taking care of the infrastructure and hosting.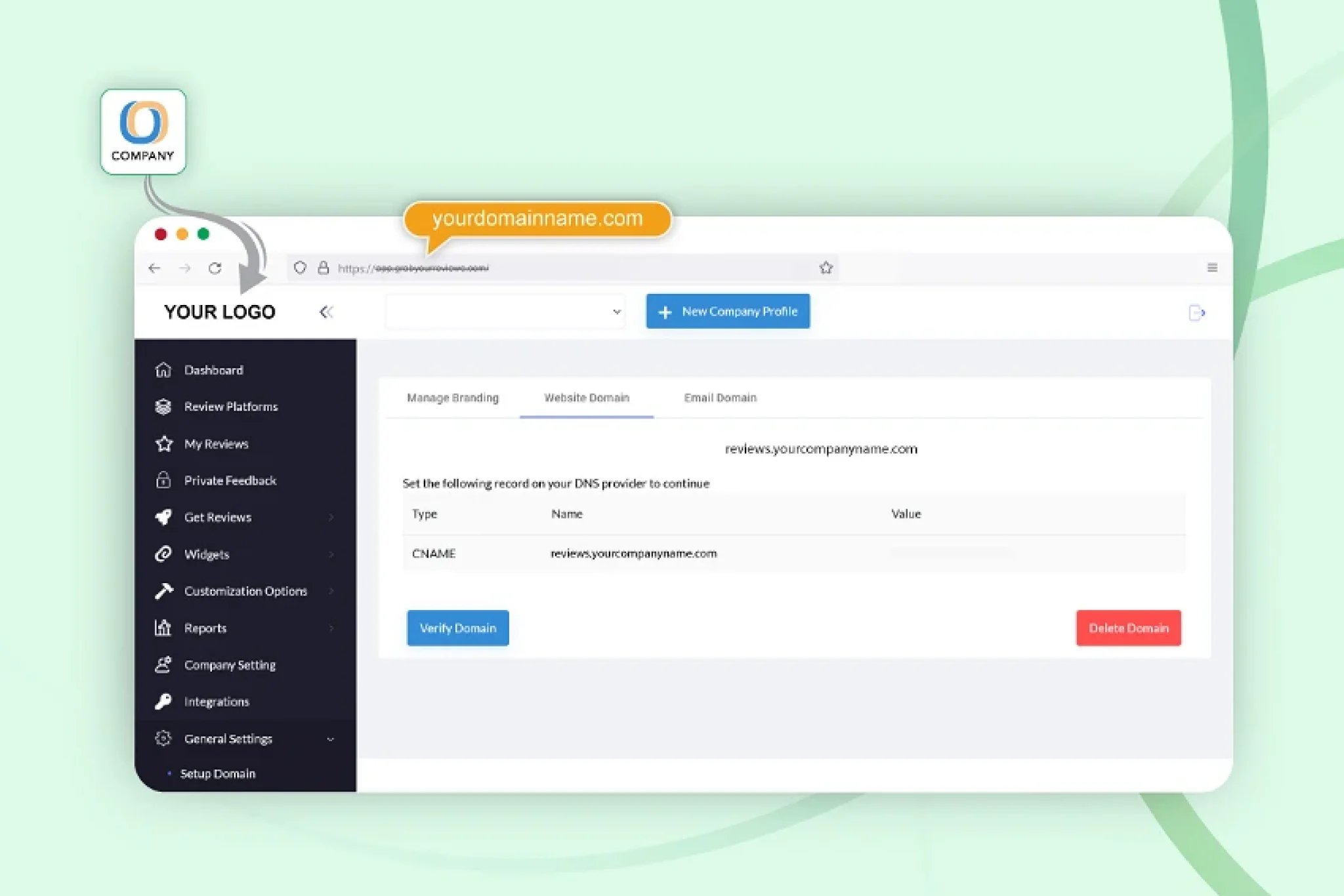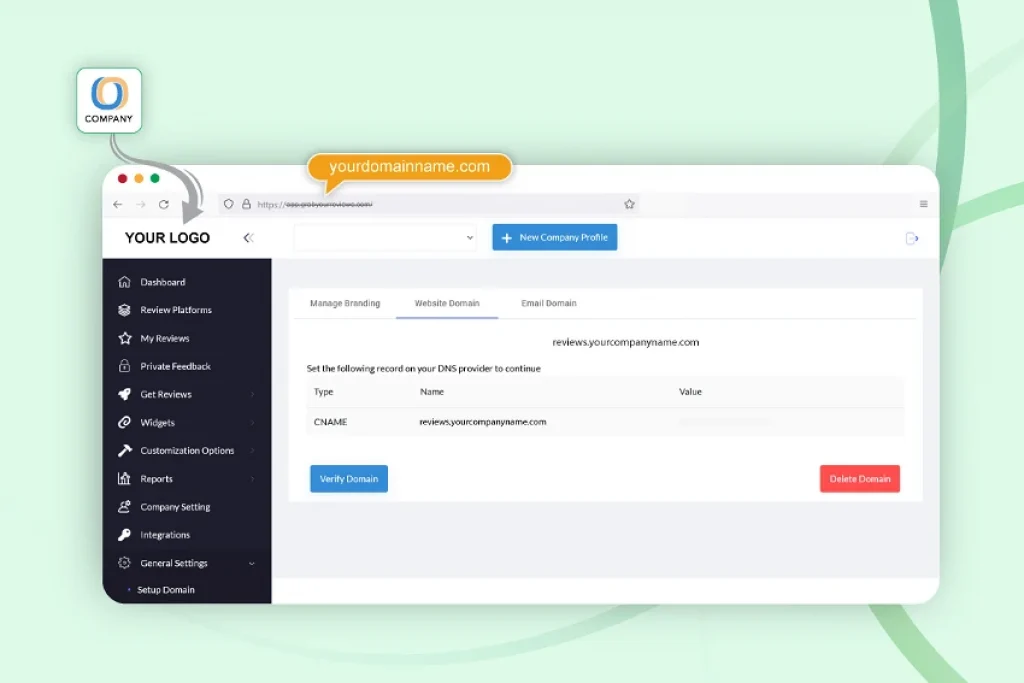 Market Your Reviews
Review Marketing is one effective way to boost your exposure and attract new customers. It helps you build a better reputation and attracts new customers who are looking for the best reviews before making a purchase. This is an ideal strategy when you want to increase sales or get more traffic to your website.
With Grab Your Reviews, you can automatically share your reviews on your website and social media pages. With this platform, it's easy and quick to create reviews on more than 50+ review sites and show them on your website. It is a great idea to collect testimonials directly on your website.
Reporting & Analytics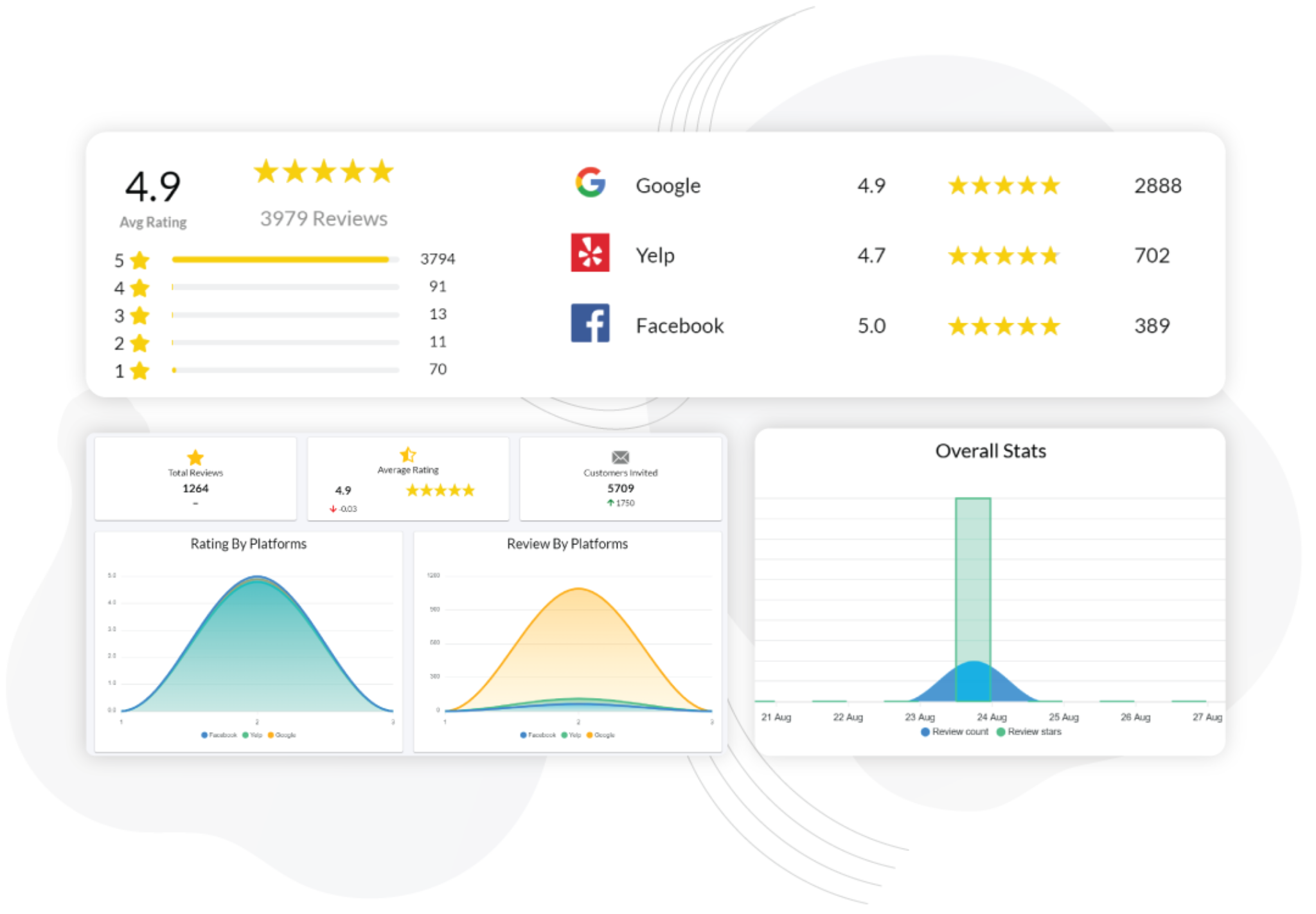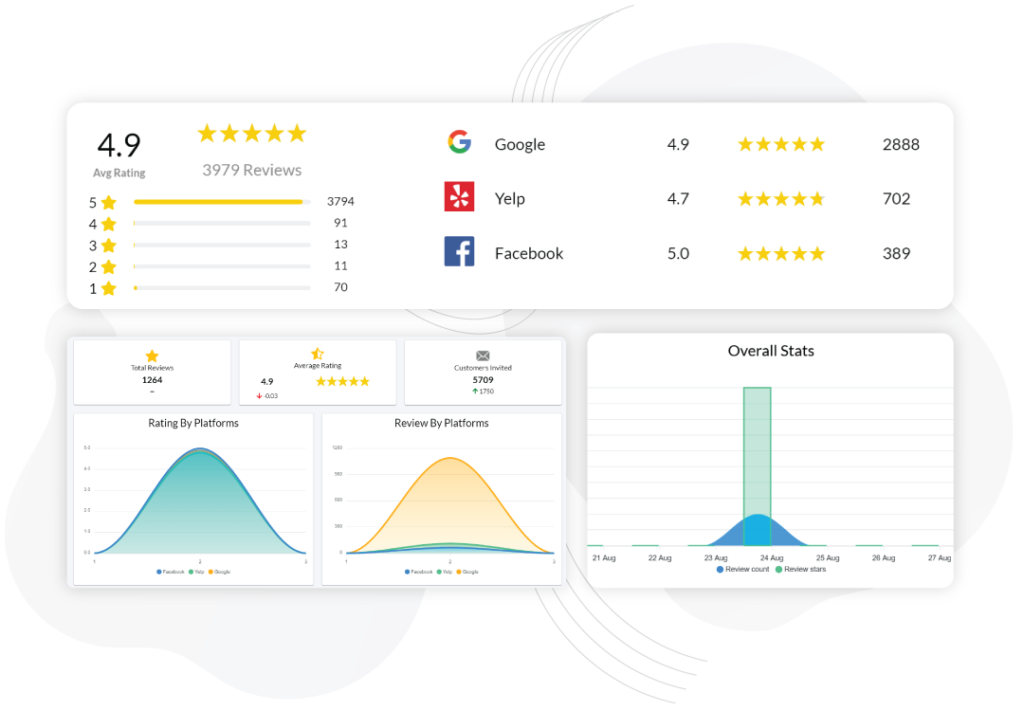 To get a clear picture of the performance of your review portfolio, it is important to make reports that showcase the changes over time. This will give you an idea of how effective your content marketing strategy has been so far and help you to tweak or expand it as required. It's also important to analyze the quantity and quality of reviews you receive online – this can help identify any areas in which you need to improve on in order for more people to take notice of your business offerings.
The tool helps keep track of every part of strategy for managing reviews, such as the success of review funnel, review management (KPIs), and email and SMS campaigns for getting reviews. With Grab your Reviews pay attention to the total number of reviews, the average rating, and the number of stars. Track the success of email drip campaigns by looking at the graphical report of your engagement, open rate, site visitors, and button rate to the third-party review site.
Widgets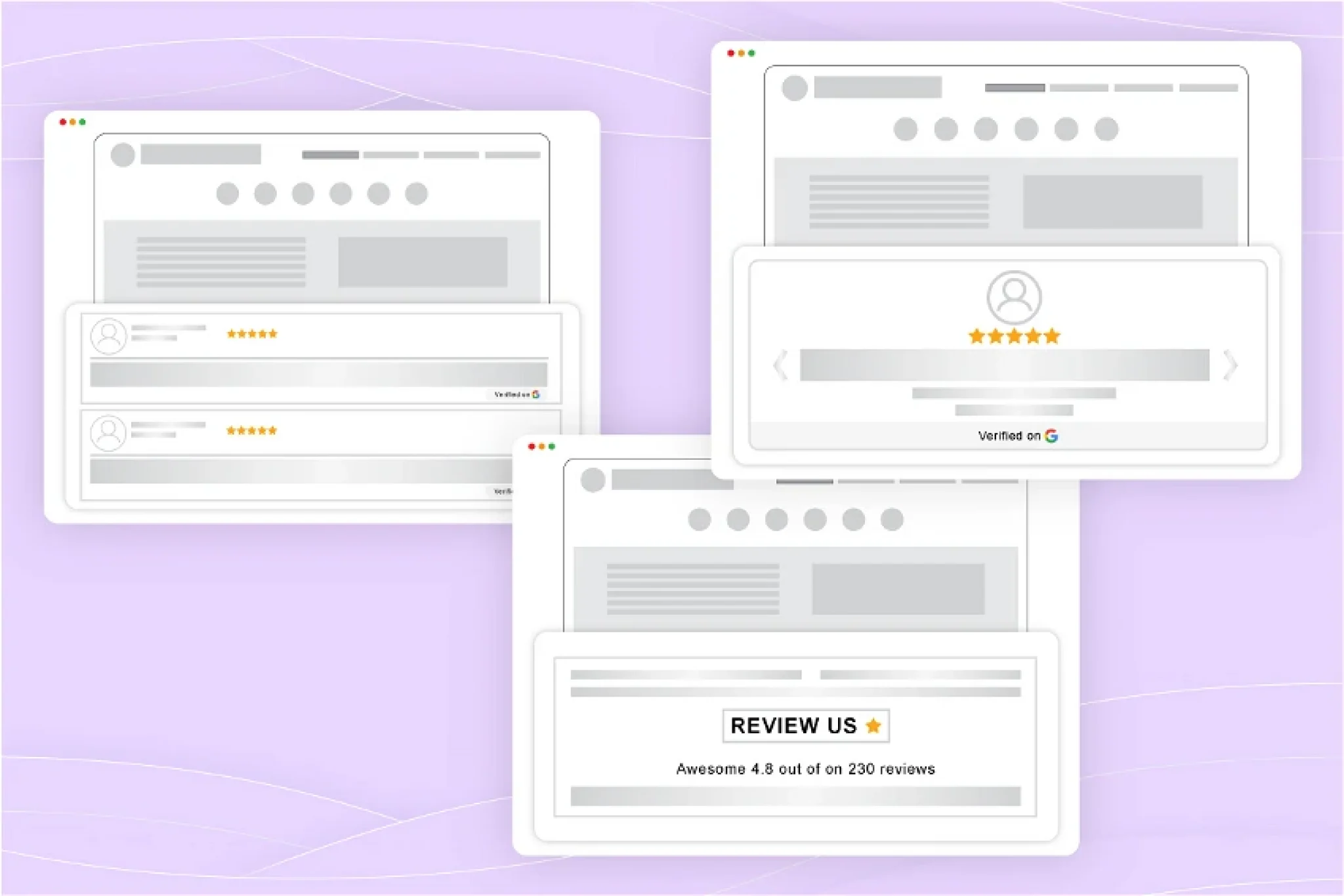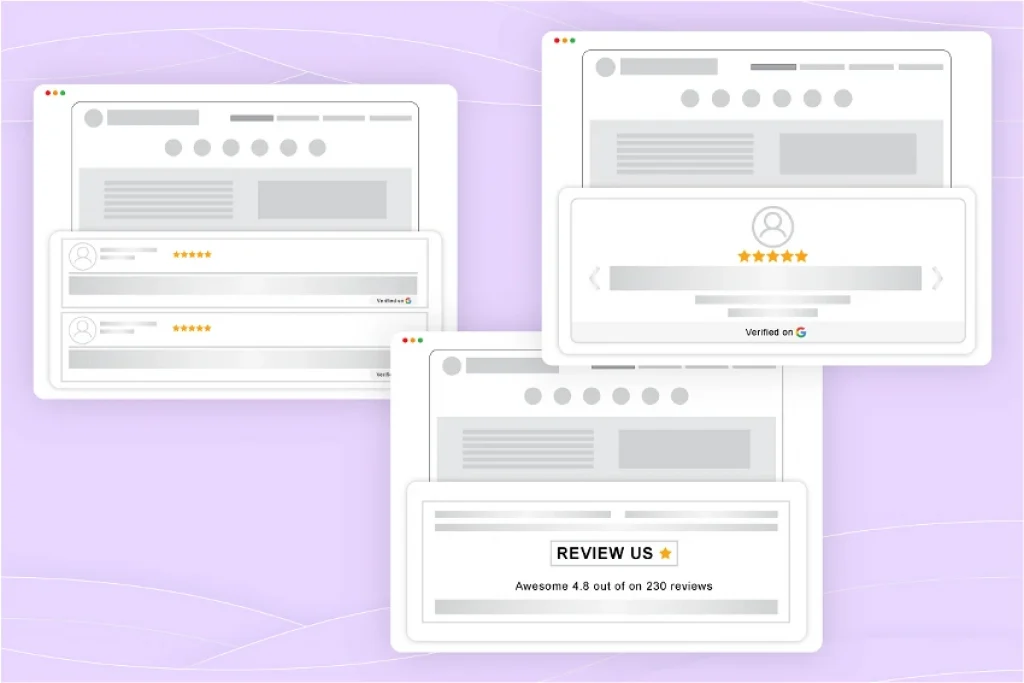 The ability to add a specific element to your website is made easier by widgets, which are a highly appealing feature. You may show evaluations from a variety of sources, such as Google, Yelp, Facebook, and more than 50 other review sites, using a review website widget. This component gets the greatest interest of consumers and generates more leads, in addition to website optimization.
Below are the Personalized Layouts of the Website Widget displaying on our platform -"Grab Your Reviews"
Support
Techical Support, Knowledge Base, Roadmaps, Changelos
As Support their offer Online Form, Live Chat, Phone call support and Email support.
Their Response time is very good
They Provide Public Roadmap, but no Changelog
They provide API Documentation and good knowledge base support too.
They also offer Demo videos and amazing blogs for detailed information.
Why Use Grab Your Reviews
Use Cases and Applications
Best suited for small businesses, Solopreneurs
Monitor reviews from more than 50 review sites in one location
Negative feedback capturing
Encourages Customers To Leave Business Reviews
Improve Online Reputation
Attract and Delight your Customers.
Collects and displays feedback from multiple top review platforms on your website or social media profiles
Sets up email and SMS funnels to request reviews from customers directly and get more feedback for your business.Sample Item
Pricing Plans
Monthly, Yearly and Lifetime Pricing
It Offers Free Trial. They Provide Business and Agency plan.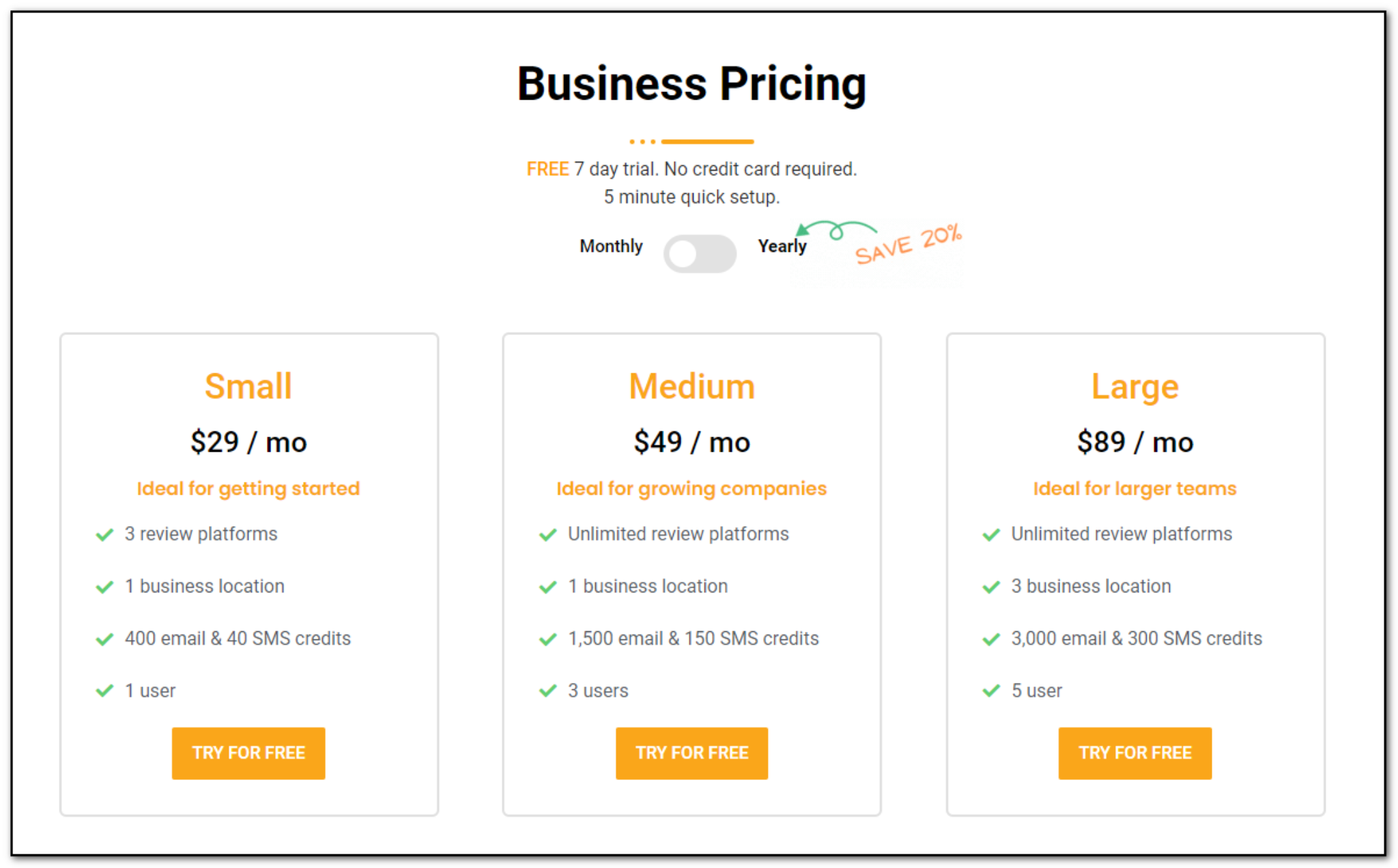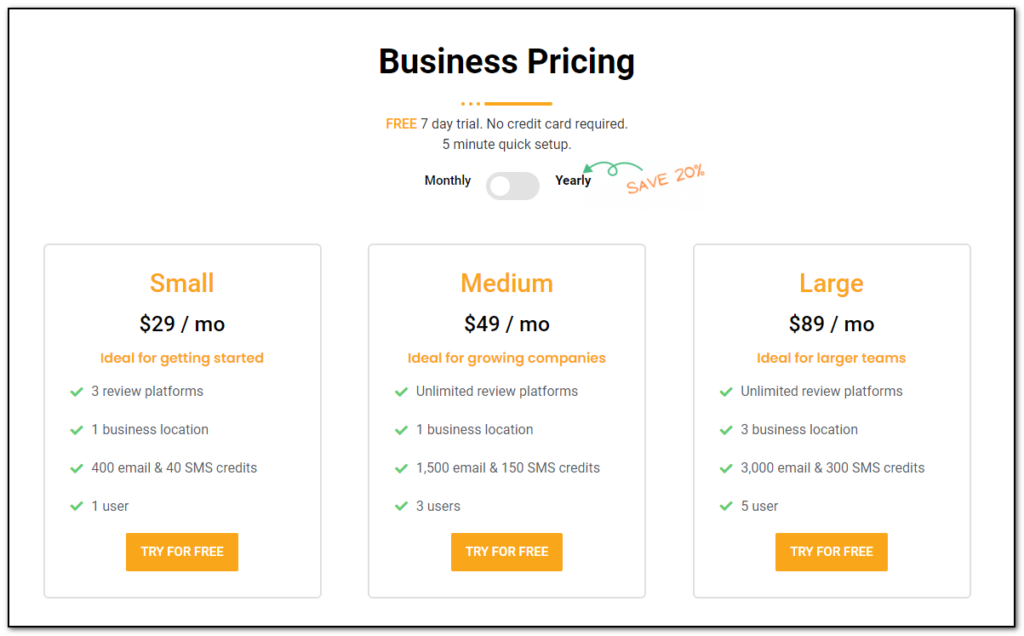 Alternatives
Similar Apps
Birdeye is the highest-rated all-in-one reputation and customer experience platform for local businesses and brands.
Grade.us is an in-one white-label review management and marketing platform for marketers, agencies, and SEOs.
NiceJob is a reputation management solution that helps businesses build and maintain their reputations. Getting more reviews, referrals, and sales is simple with this strategy.
Social Media Presence
Connect on Social Media
Conclusion
Is Grab Your Reviews right for You ?
Grab your Reviews is the best Customer Satisfaction software on the market, with numerous features and applications. With Grab Your Reviews, you can gather and manage feedback from multiple review sites on one easy-to-use platform.
You'll be able to collect reviews automatically and show them off to prospects on your website or social media.
The customer support is great, they are open to input and are committed to make their product better. It's easy to use, and gets reviews consistently with little effort from the client.
Overall I guess this product is worth and has lot of Postive feedbacks. So give a try today and learn more!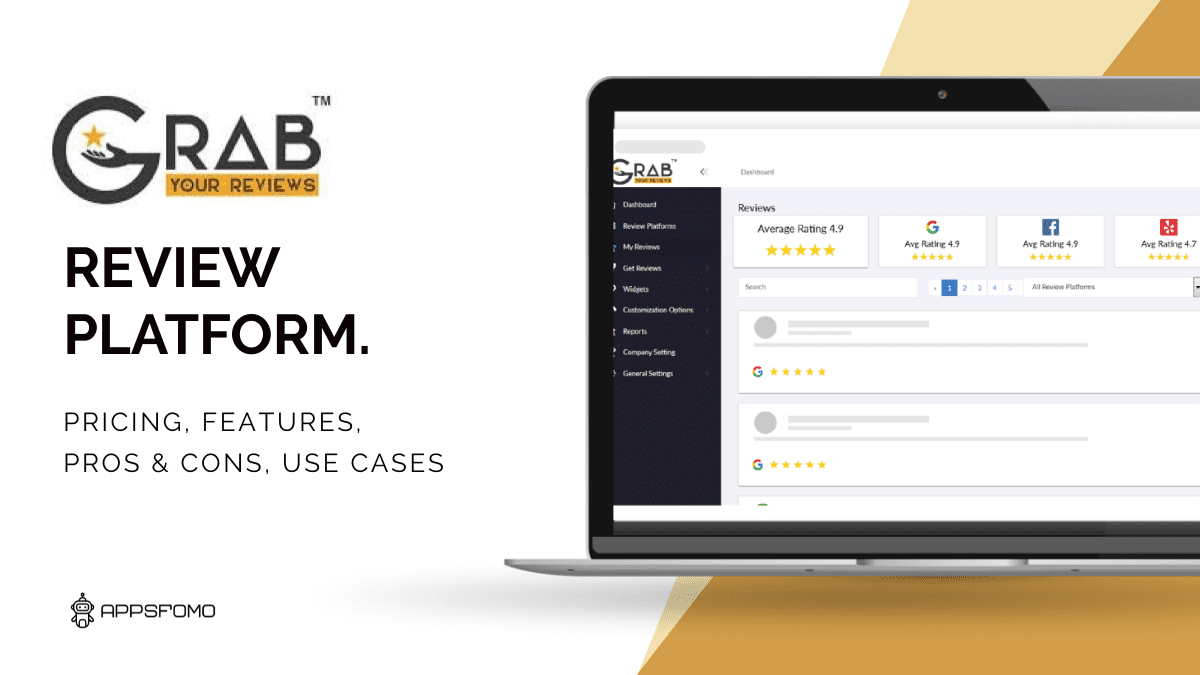 Specification:
Grab Your Reviews: Maximizing Your Online Reputation with Reviews
| | |
| --- | --- |
| Review Date | Dec-22 |
| Company | Grab Your Reviews |
| Country | India |
| Initial Release | 2020 |
| Pricing | Montlhy, Yearly |
| Free Version | Free Trial |
| Lifetime Deal | Yes |
| LTD Platform | Appsumo |
| Money-Back | N/A |
| Appsfomo Rating | 8.2 |
| Support type | Email, Live Chat, Phone call, Ticketing |
| Integrations | Zapier |
| Supported Device | Android, Web Based |
| Mobile app | Not Available |
| Affiliate Program | No |
PROS:
Track reviews from multiple platforms.
Affordable compared to other similar tools
White-labeled for Agencies and Enterprises.
Easy to use tool.
CONS:
Setup is a Bit Difficult
Widgets are limited
Customization is Limited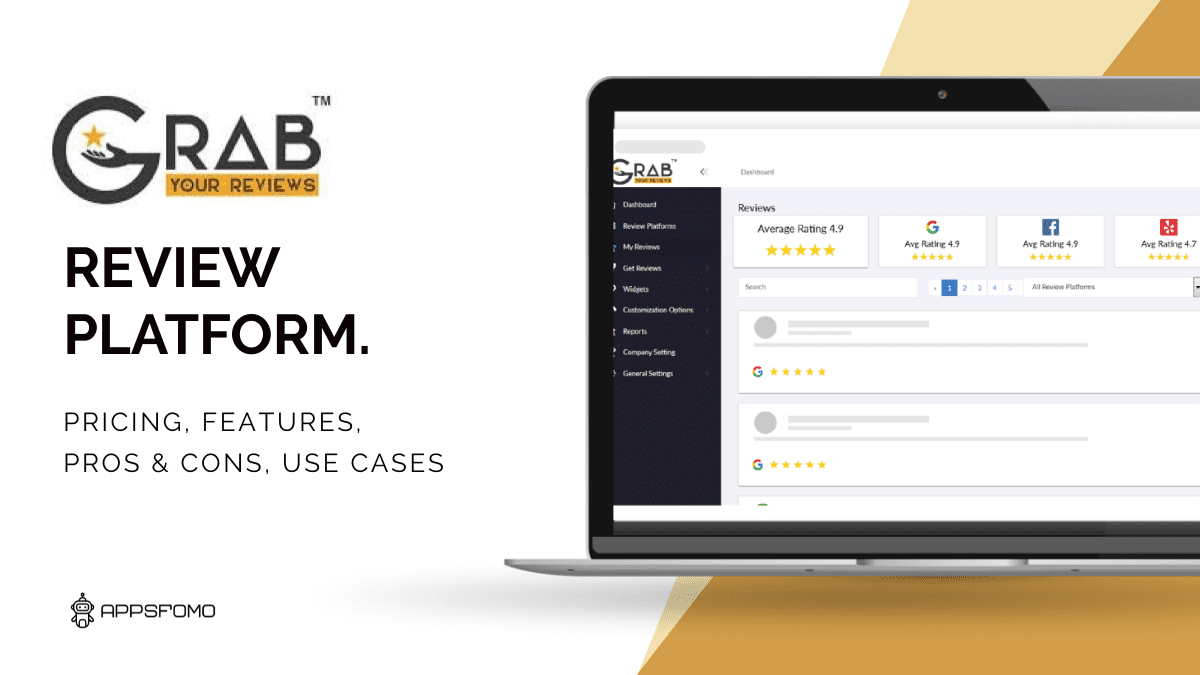 Grab Your Reviews: Maximizing Your Online Reputation with Reviews