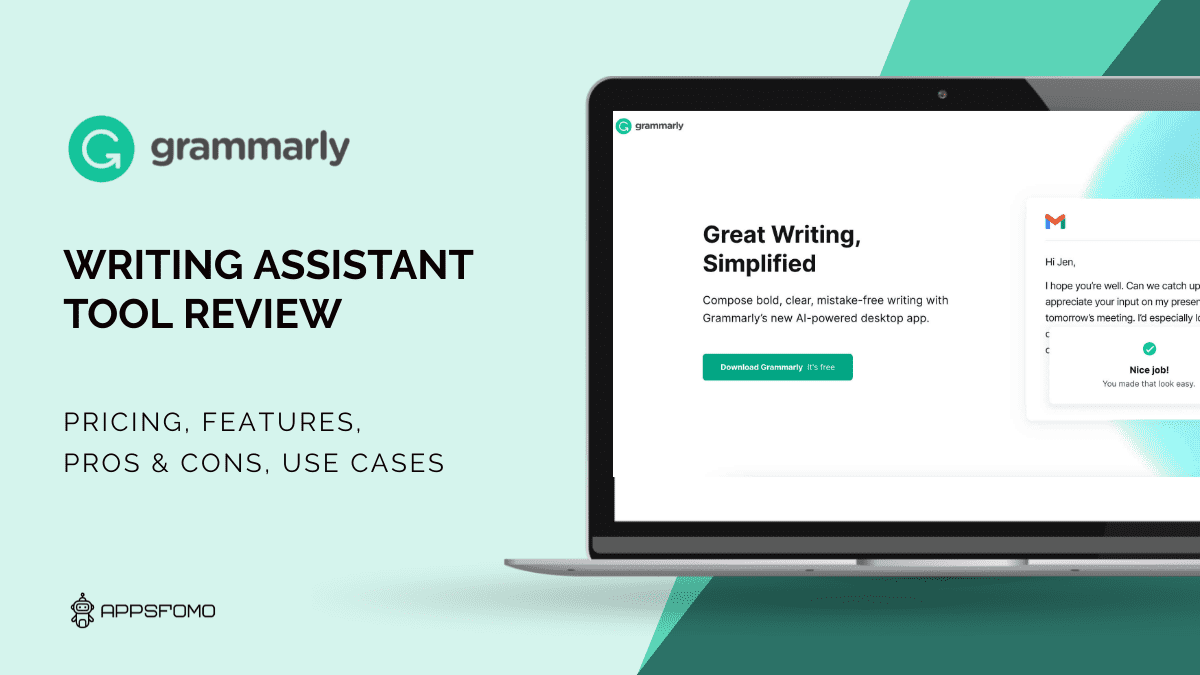 Recommended
Grammarly: Find Grammar, Spelling, and Plagiarism Errors in Your Content
Add to wishlist
Added to wishlist
Removed from wishlist
0
Add to compare
Are you tired of spending hours proofreading your content to find grammar, spelling, and plagiarism errors? Look no further than Grammarly, the ultimate writing tool that will revolutionize your writing experience. In this comprehensive blog, we will delve into what exactly Grammarly is and how it can transform your writing process. We'll uncover the key features of Grammarly and explore where it works best.
Additionally, we'll compare the free version of Grammarly with the premium version and even stack it up against its competitors. By the end of this blog, you'll understand why Grammarly is the go-to choice for writers worldwide. Say goodbye to embarrassing mistakes and hello to polished, error-free content with Grammarly!
What Is Grammarly
Overview
Grammarly is a sophisticated Artificial Intelligence writing tool that not just remedies your grammatical error but additionally makes your writing a lot easier to understand and helps you make the appropriate impact on the reader based upon your target market. it also includes a grammar checker that makes sure to use correct grammar.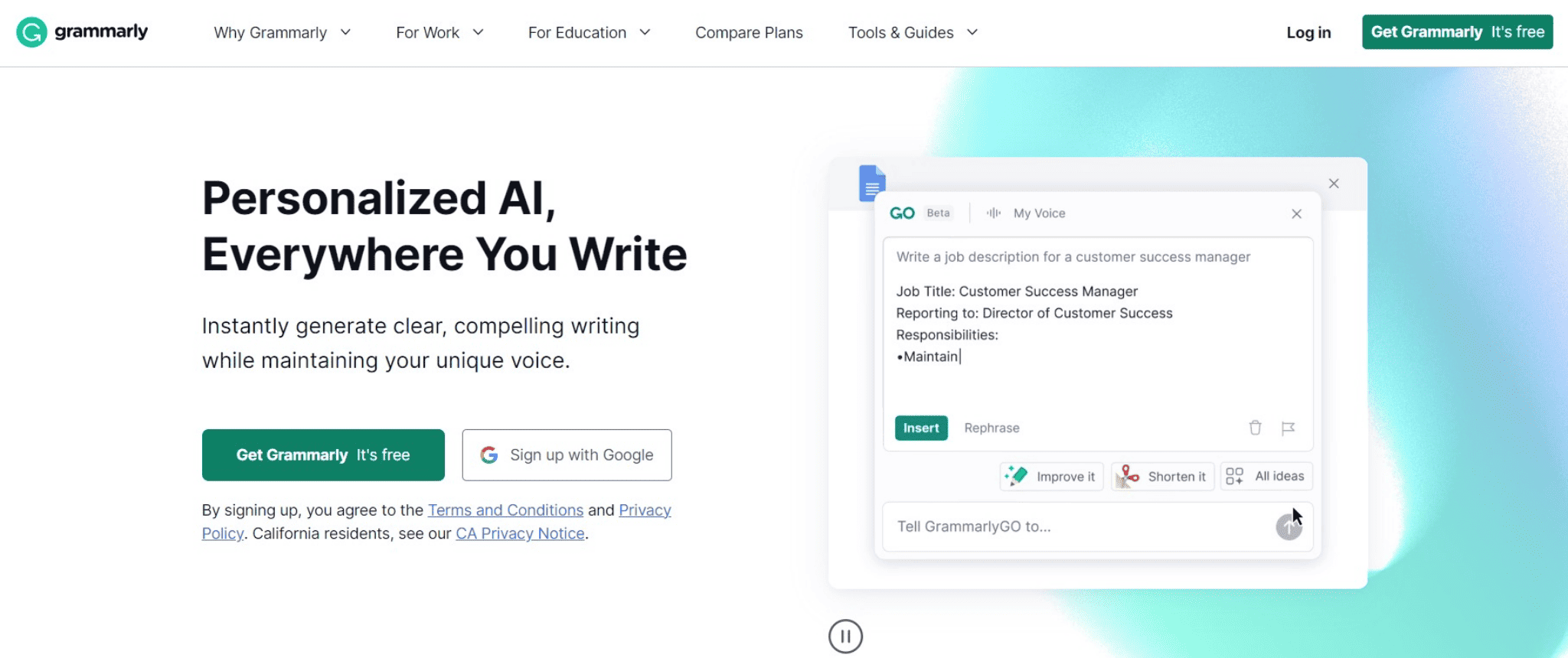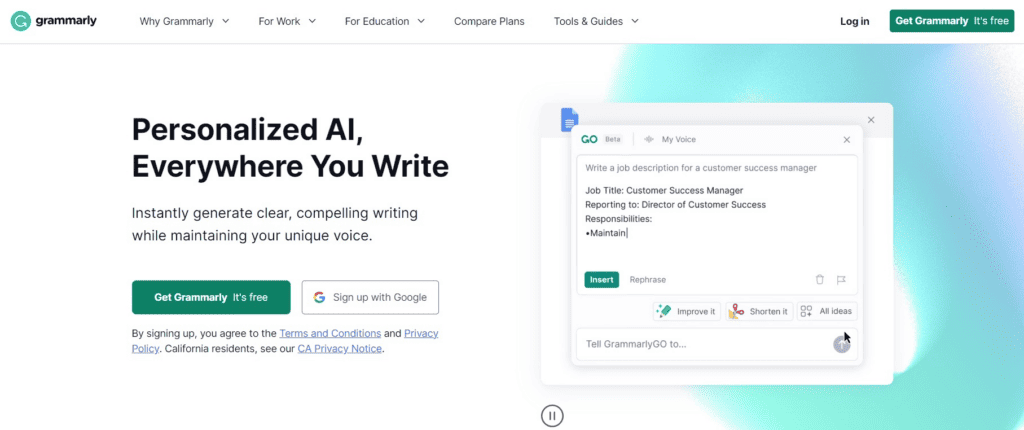 You can integrate Grammarly with almost all online writing editors like WordPress, Facebook, Twitter, or email it will help you in how to use correct grammar and punctuation, to check the spelling of the words, plagiarism, and writing style of your text. Try Grammarly free version by simply signing in with Gmail and also install a browser extension. Grammarly business helps to do better communication between the team.
Company Details
Grammarly, an online writing assistant, revolutionizes the way people improve their writing skills. Founded in 2009 by Alex Shevchenko, Max Lytvyn, and Dmytro Lider, the Company consists of 900+ team members.
GrammarlyGO and its real-time writing suggestions are relied upon by over 30 million individuals and 50,000 teams worldwide every day for the purpose of enhancing their written communication. Grammarly has swiftly become a go-to resource for millions of users globally, spanning students, professionals, and writers alike.
Online Presence
Grammarly Key Features
How does Grammarly work?
Plagiarism Checker
Grammarly's plagiarism checker is a powerful tool that not only detects plagiarism in your text but also helps you identify other writing issues. It checks your content against ProQuest databases and billions of web pages to catch any instances of duplicate content. Whether you're using the free version or the premium version, Grammarly's plagiarism check will provide you with insights into whether or not your text contains copied material.
With the premium version, you'll even get highlighted passages that require citations and access to resources that can help you properly credit your sources.
Spelling and Grammar Checker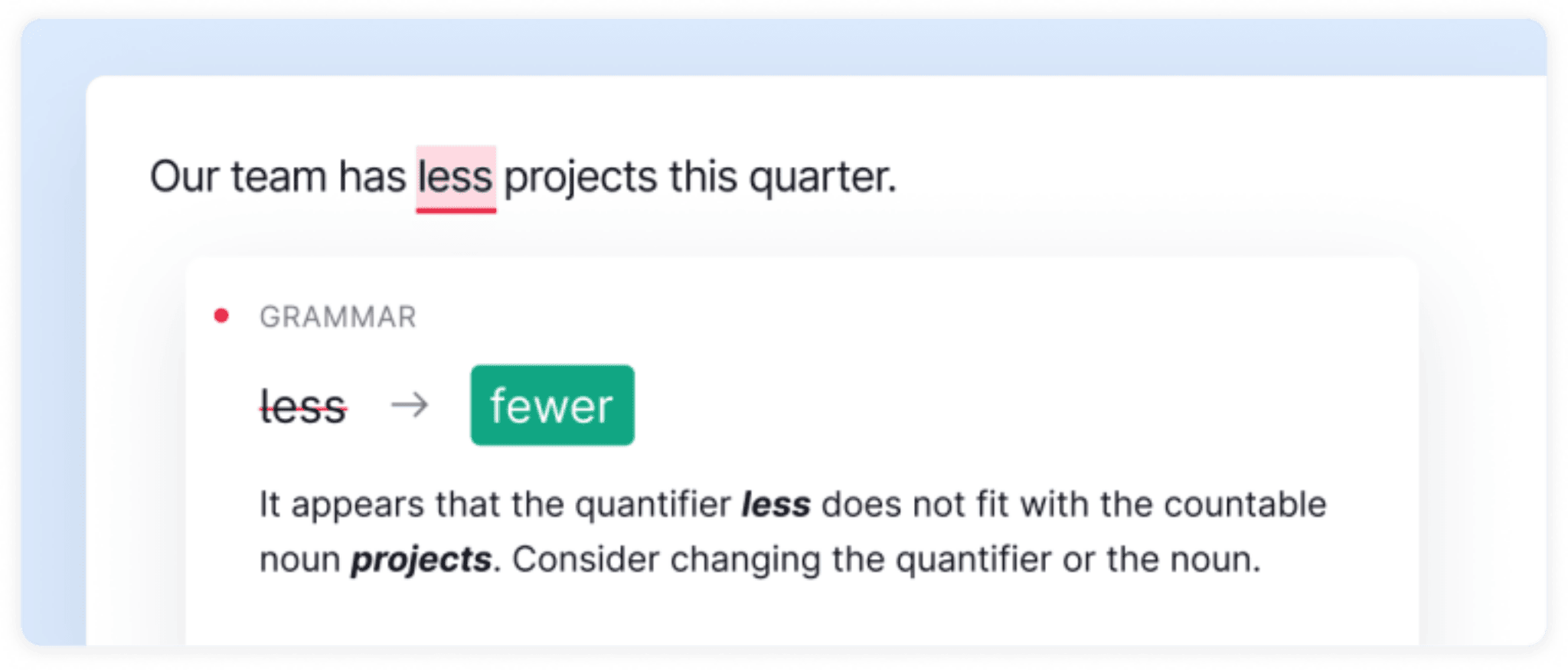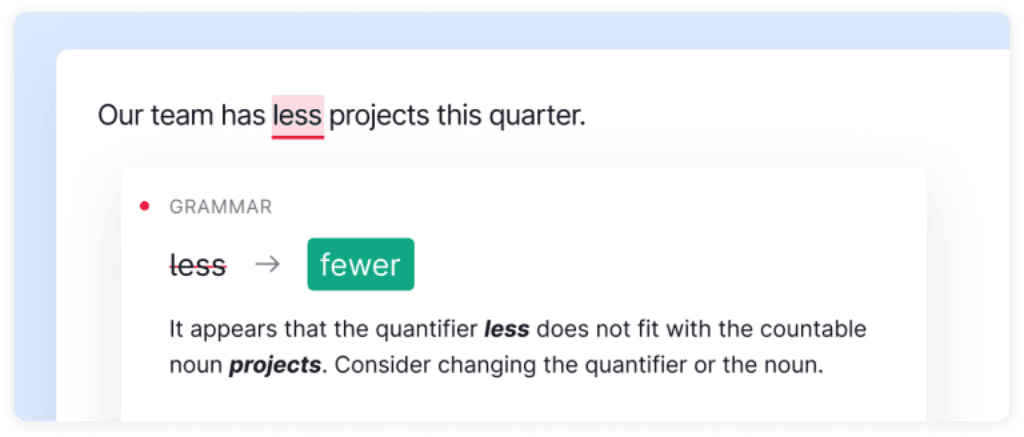 Paste your text or start typing below to check for grammar, spelling, and punctuation errors. Grammarly, the AI-powered writing assistant, will underline any issues and offer real-time suggestions. With Grammarly, you can ensure that your English writing is mistake-free across various platforms such as Google Docs, Microsoft Word, email, social media posts, and more.
Whether you're a professional writer, a college student, or simply want to polish your writing skills, Grammarly's grammar checker and punctuation correction features make it an invaluable tool. Enhance your writing style, word choice, and vocabulary with Grammarly's premium version, which also includes plagiarism detection capabilities. Try the free version of Grammarly or download the desktop app or browser extension for a seamless writing experience.
Paraphrasing tool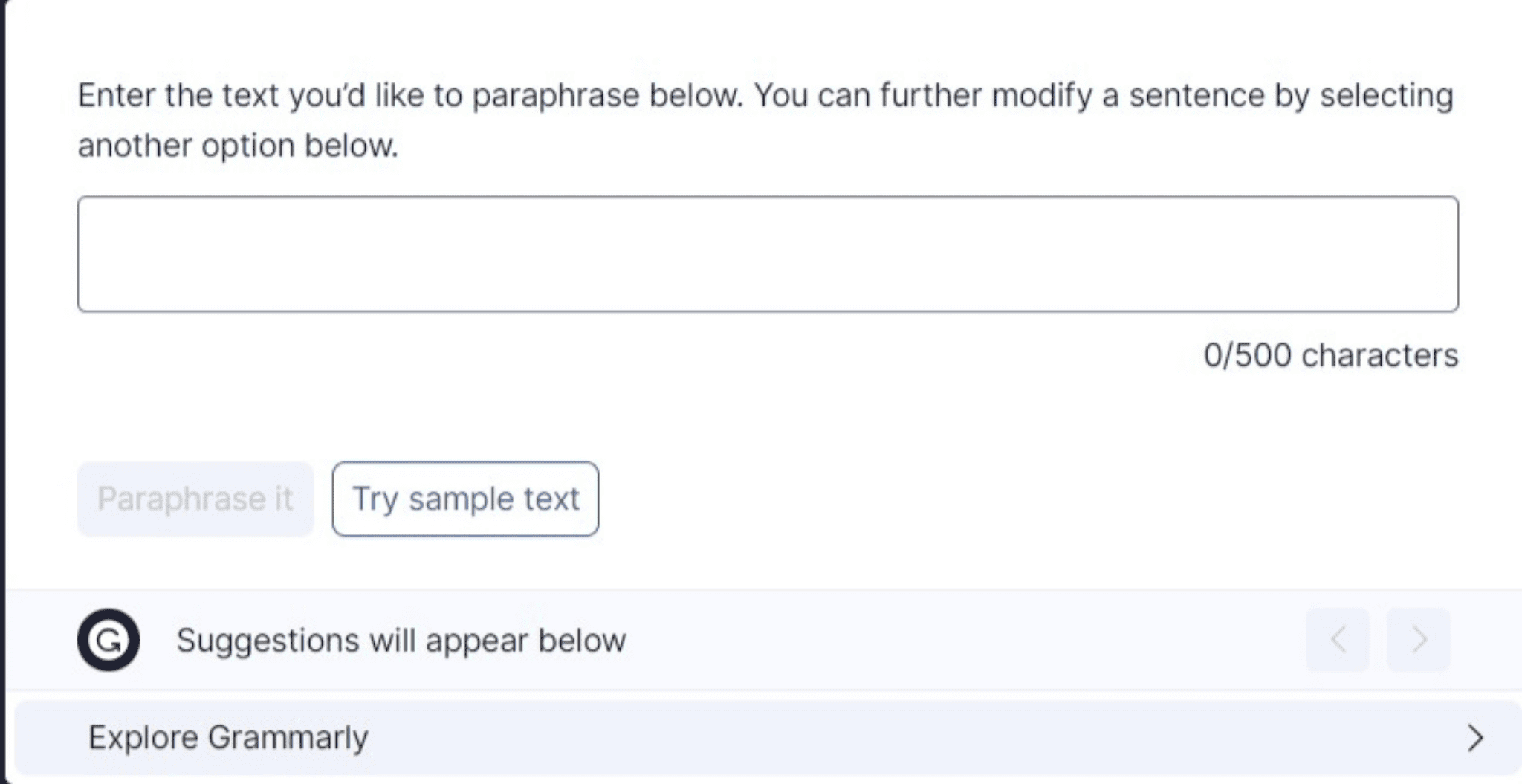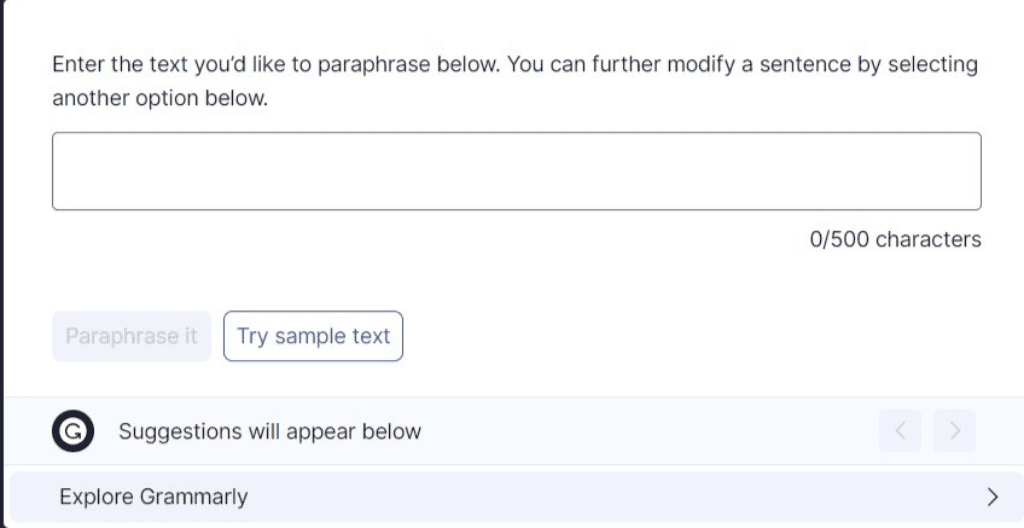 Grammarly's paraphrasing tool is a valuable resource for quickly rewording sentences in essays, emails, articles, and more. With this free online tool, you can easily create high-quality paraphrases to simplify your own writing or that of others. It helps you express ideas in a new and articulate way, making your content more engaging and effective.
Citation Manager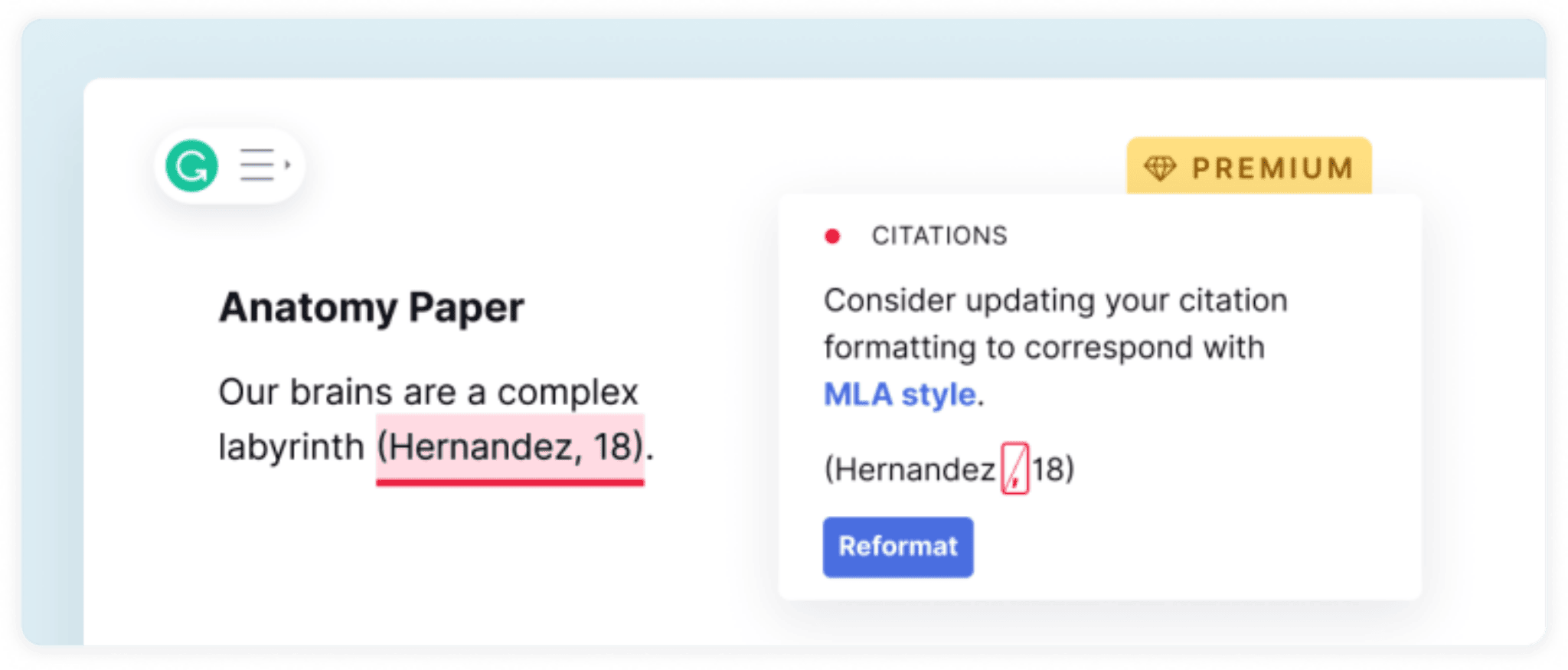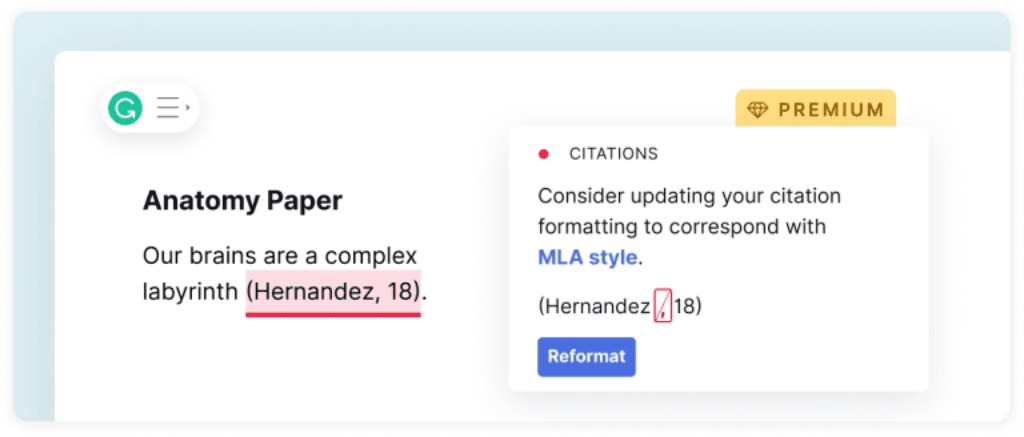 With Grammarly's Citation Manager, you can effortlessly generate well-formatted APA, MLA, and Chicago-style citations. This citation generator, built by writing experts, ensures that your academic papers comply with the required formatting guidelines. From automated citation generation to plagiarism detection, Grammarly provides comprehensive academic writing support. As you conduct your research, you can easily extract preformatted citations directly from your web browser, saving you time and effort.
Essay Checker
Grammarly's free essay-checking tool is a valuable resource for students and writers alike. With this tool, you can review your papers for grammar mistakes, unclear sentences, and misused words. By running your essay through Grammarly before submitting it, you can save time and be confident that your work will make the grade.
The essay checker instantly catches writing mistakes, helps refine your sentences, and provides suggestions for improving your overall paper. It's a must-have tool for anyone looking to enhance their writing skills and produce high-quality content.
Style guide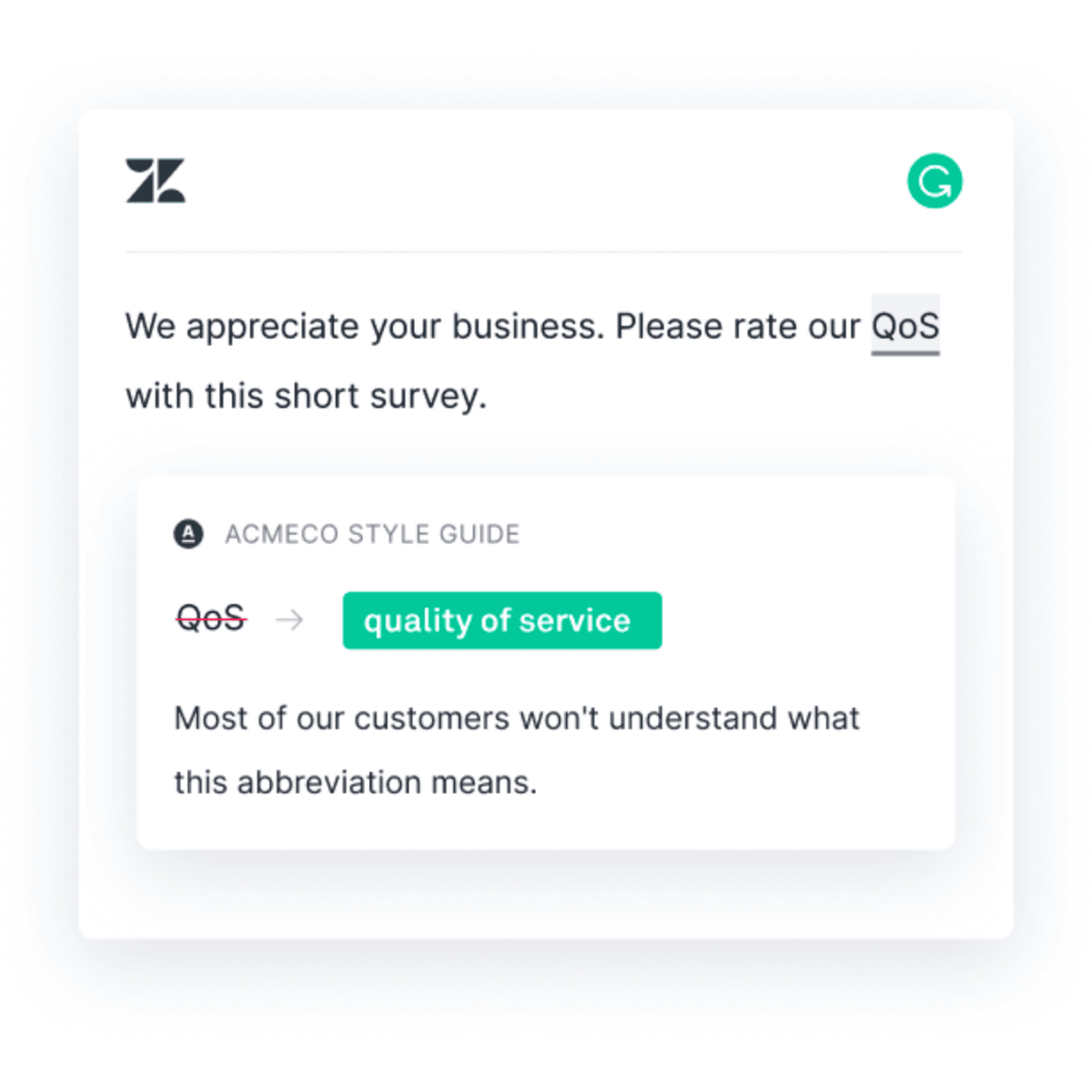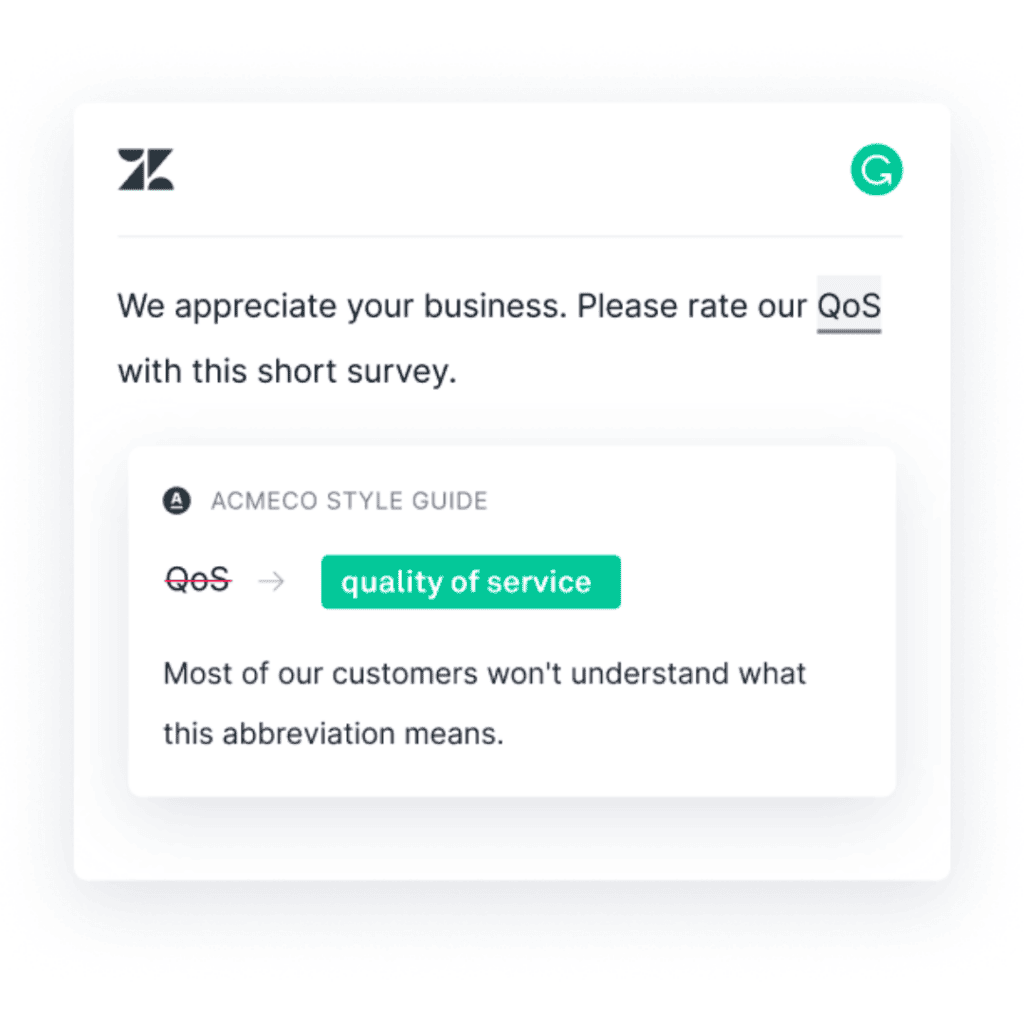 A strong brand needs consistent writing to establish its unique voice and style. It is crucial to help your entire team capture this essence by providing them with a shared library of words, terms, and phrases specific to your organization.
By creating rules that discourage the use of confusing acronyms or jargon with customers, you can ensure clear communication. Grammarly, the leading writing assistant app, can assist in maintaining your writing style, word choice, and vocabulary across various platforms such as Google Docs, Gmail, and social media posts. Its real-time grammar checker and proofreader make it an indispensable tool for professional writers and college students alike.
Tone Detector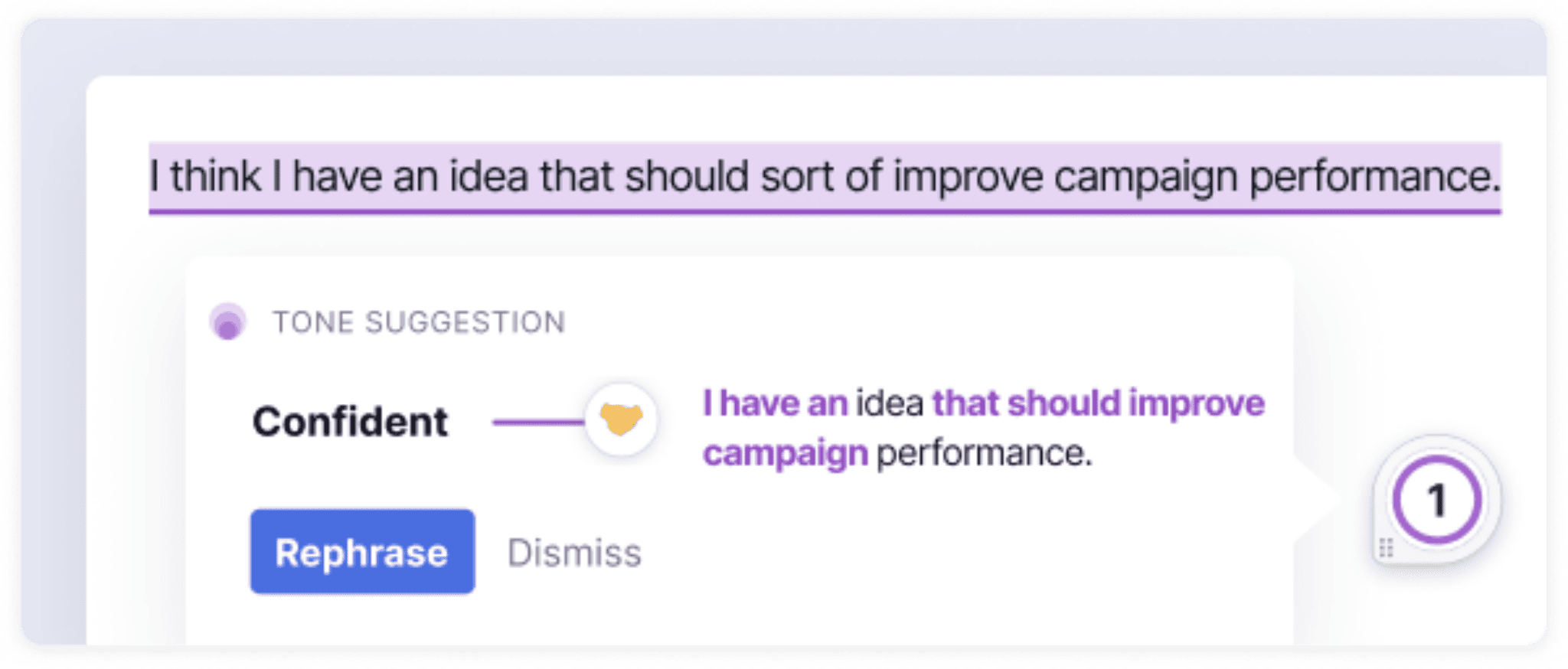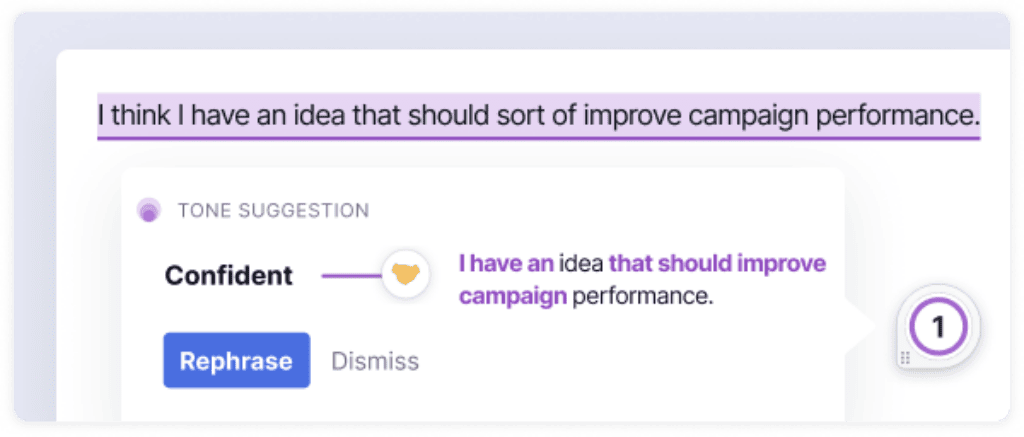 Grammarly's tone features to ensure your message is conveyed in a way that promotes productive relationships, driving projects forward. By analyzing your word choice, phrasing, punctuation, and even capitalization, Grammarly's tone checker accurately identifies the tone of your message. With real-time suggestions and guidance, you can easily strike the right note every time, creating connections with the perfect level of positivity and approachability.
Whether you're writing emails, social media posts, or professional documents, Grammarly's tone detector helps you craft messages that are well-received and effectively convey your intended meaning.
Snippets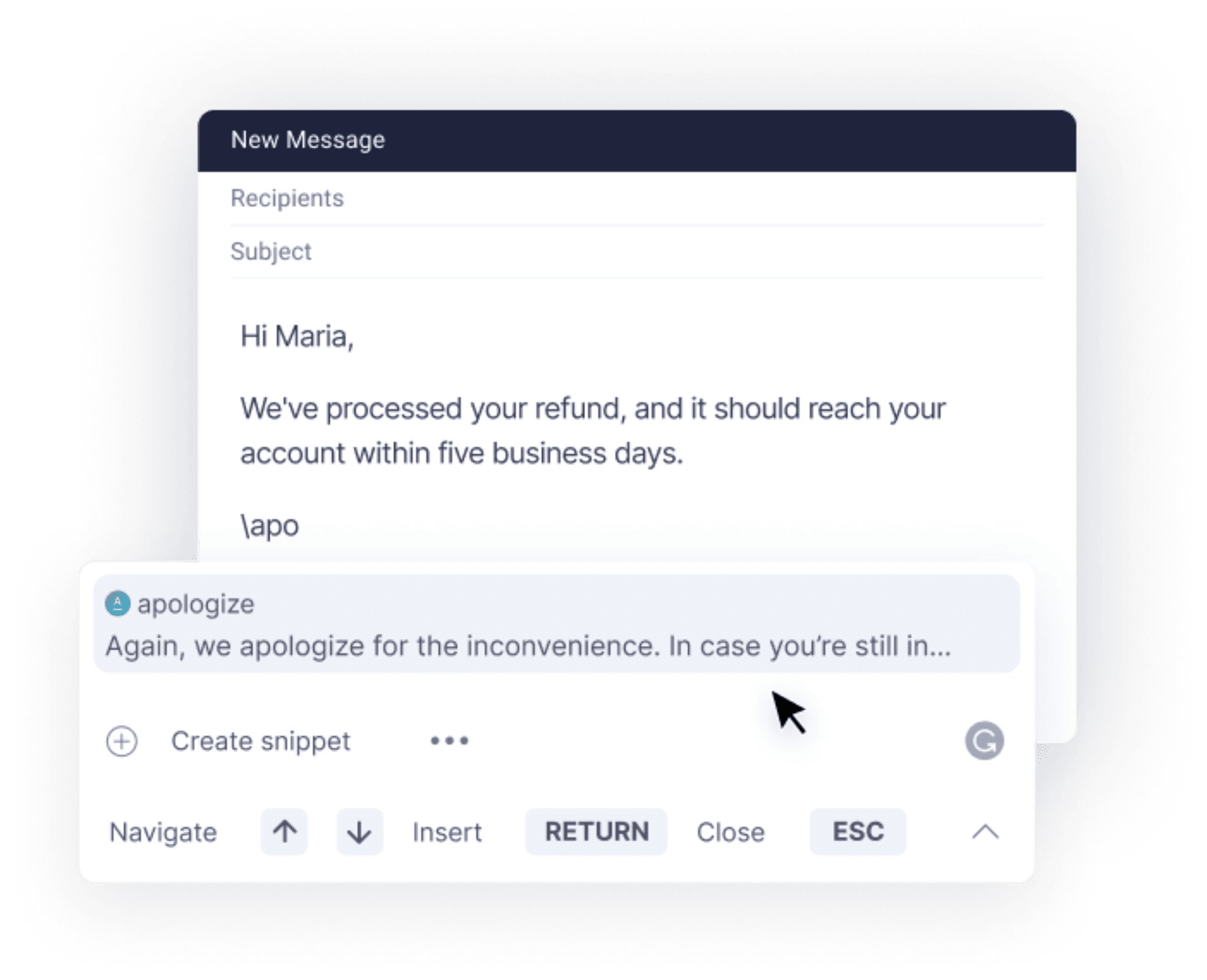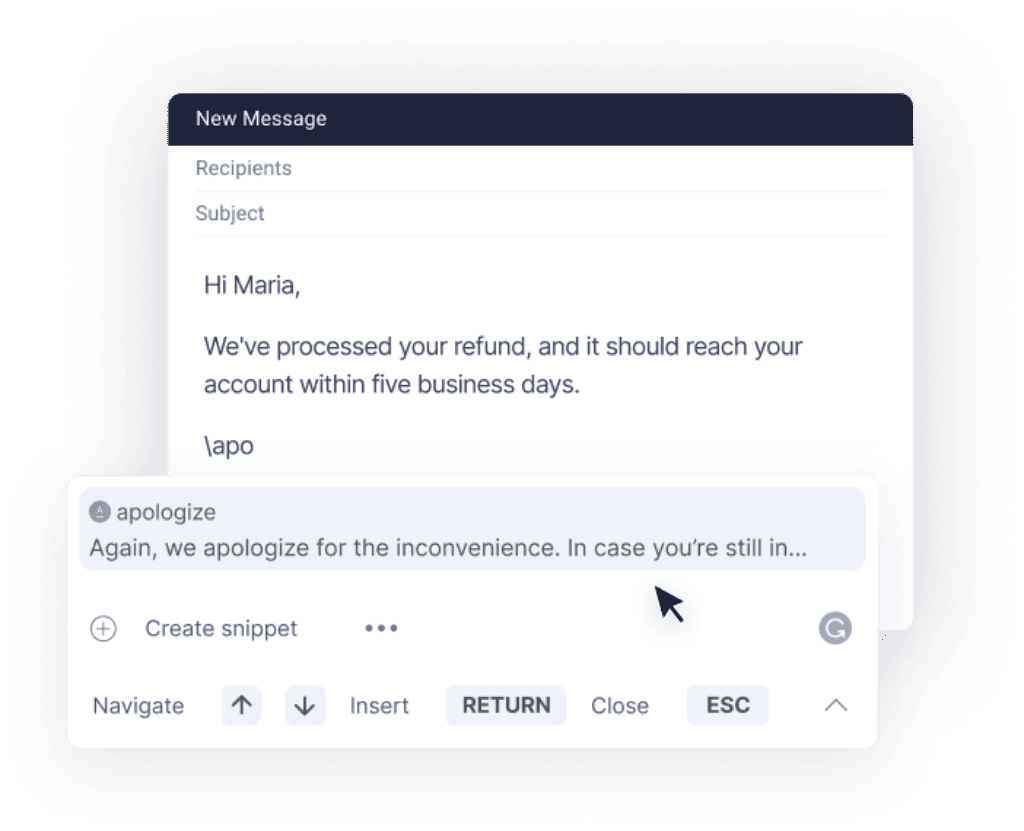 Empower your writing process with the power of snippets. Craft consistent and on-brand messaging with a shared snippet library, allowing your teams to save time and effort. Quickly insert sentences and paragraphs from your centralized library to write faster across all your workflows.
Increase productivity by creating preset snippets for yourself or your entire team. With text snippets, you can empower confident communication and streamline your writing process. Write more in less time and focus on what really matters – creating compelling content.
Analytics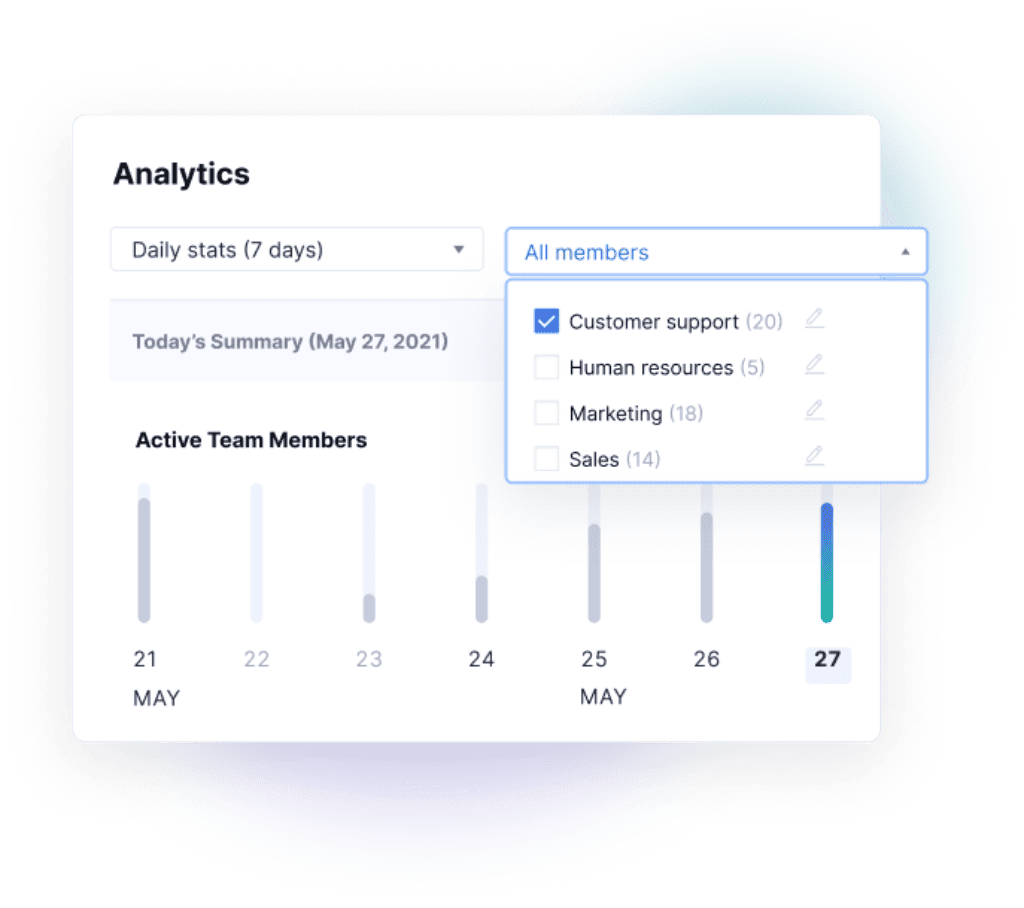 Measure and drive your team's progress with analytics from Grammarly Business. Gain insights into efficiency improvements and better communication, all with the help of analytics. Track progress by the numbers and see when your team applies writing feedback. Customize filters to identify trends for customer-facing teams, business units, and more.
With Grammarly's analytics, you can make data-driven decisions to improve your team's writing skills and overall performance. Stay ahead of the game and enhance your team's productivity with the power of analytics.
Brand Tones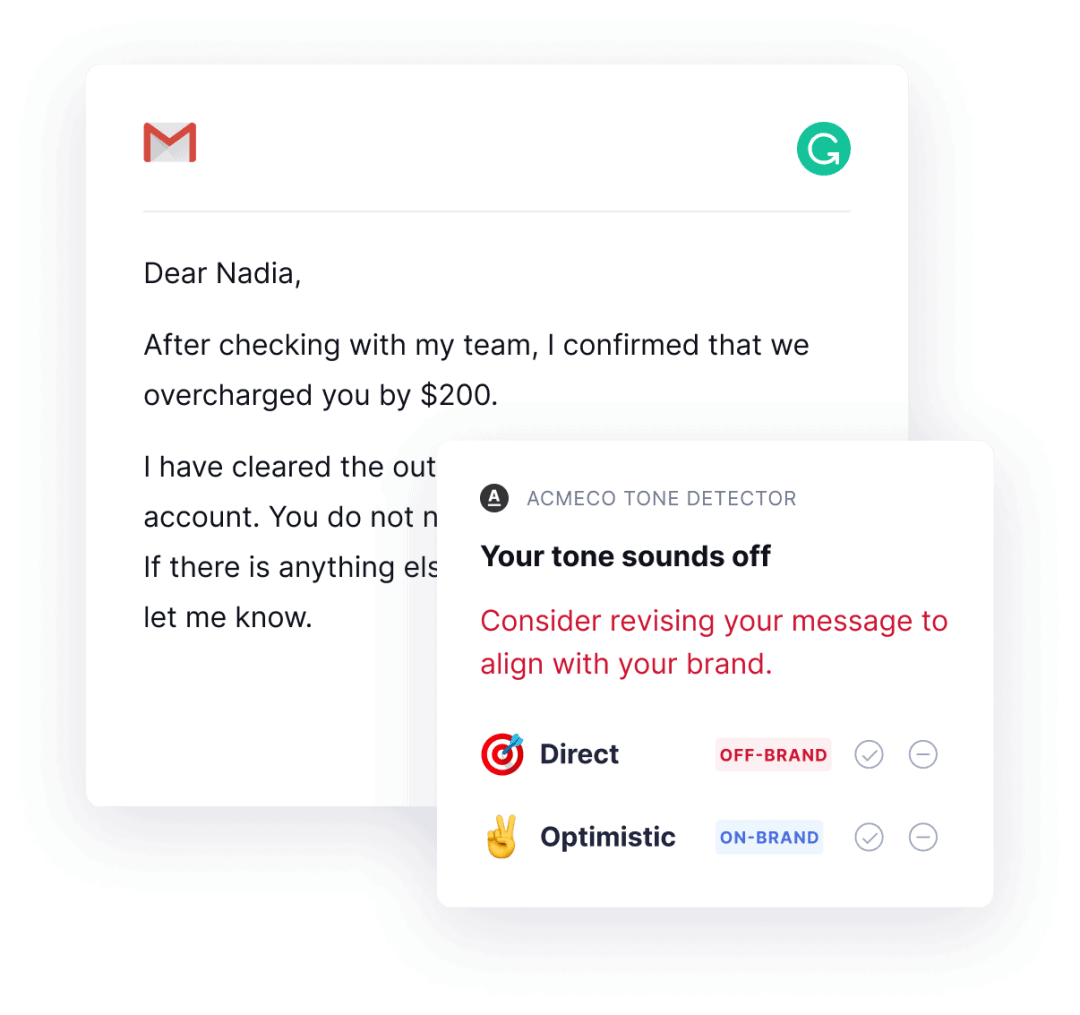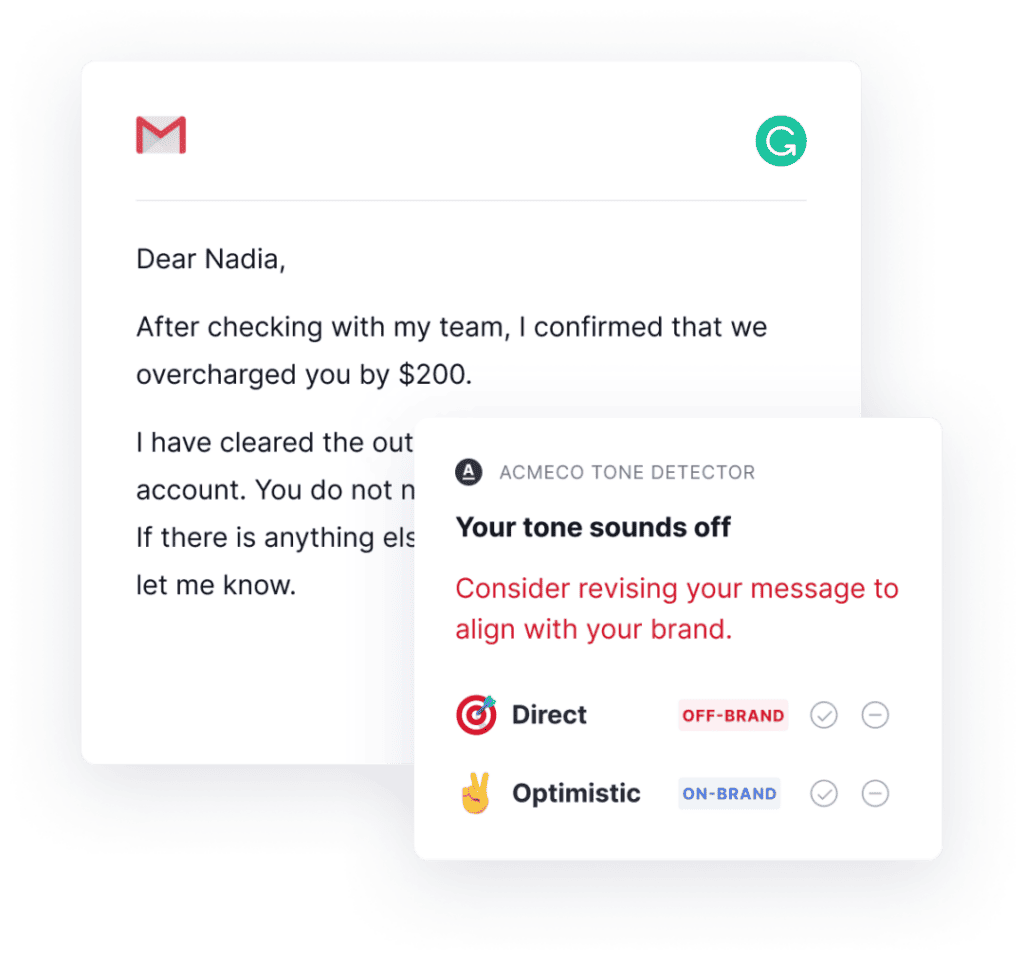 Brand Tones play a crucial role in building customer relationships and creating a consistent brand experience. With Grammarly Business, you can help your team maintain an engaging tone that aligns with your brand. Teams using Grammarly Business keep their tone on-brand 40% more often, which helps create the consistency customers expect.
By utilizing Grammarly's real-time grammar checker, writing style suggestions, and tone detector, your team can ensure that their writing reflects the values and messaging of your brand. Enhance your brand's reputation and engage your customers with Grammarly Business.
Grammarly Cards
Grammarly Cards are a valuable feature offered by Grammarly, providing users with detailed explanations and helpful suggestions for grammar, spelling, and punctuation errors in their content. These cards are conveniently displayed alongside the user's writing, making it easy to identify and correct errors in real time. In addition to error detection, Grammarly Cards also offer suggestions for improving sentence structure, clarity, and word choice, empowering users to enhance their writing style and vocabulary.
Language Preferences
Grammarly understands that language preferences can vary, which is why it supports multiple languages like English, Spanish, French, and German, among others. Whether you prefer American English or British English, Grammarly's language preferences have got you covered.
This feature proves especially beneficial for non-native English speakers who may have different grammar rules or spellings in their native language. By setting your language preference, Grammarly ensures accurate grammar and spelling checks in the language that you desire.
Where Grammarly Works?
How to install Grammarly?
Grammarly is compatible with popular platforms like Microsoft Word, Google Docs, and Outlook. It can be accessed through the Grammarly website as a web-based editor and offers browser extensions for Chrome, Firefox, Safari, and Edge. There's also a Grammarly mobile keyboard for iOS and Android devices.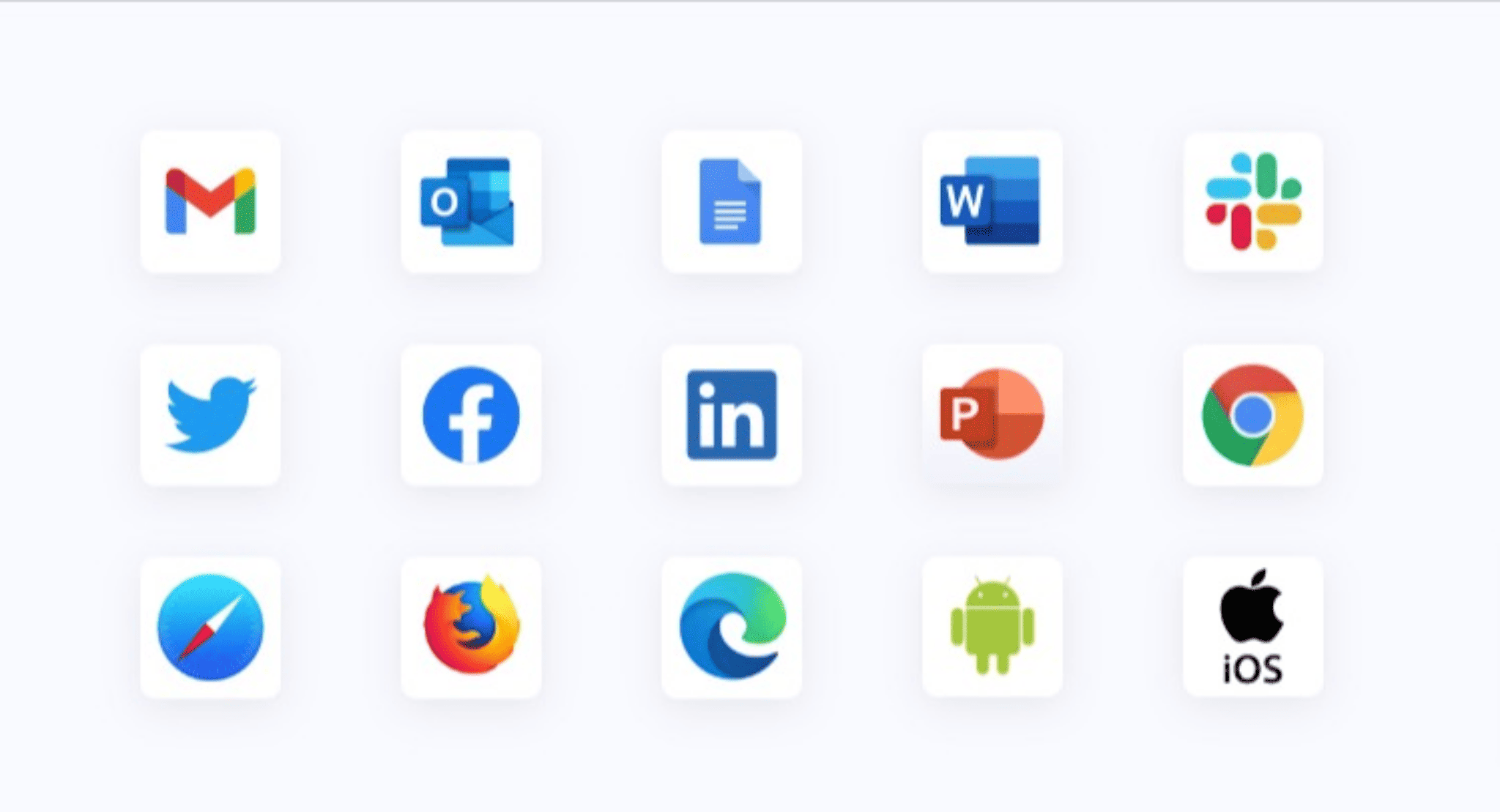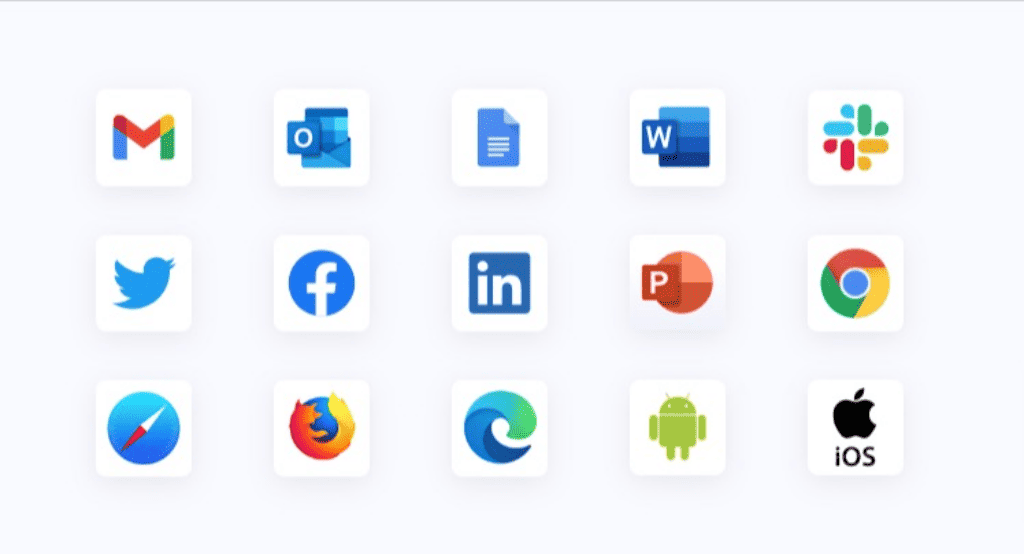 Grammarly Web App
Grammarly offers a convenient web app that allows users to access its powerful features from any device with internet access. The user-friendly interface of the web app makes it easy to check grammar, spelling, and plagiarism errors in your content.
Whether you're writing on Microsoft Word, Google Docs, or even directly in your web browser, Grammarly's web app provides real-time suggestions and corrections as you type, helping you improve the quality of your writing. In addition to its basic functionality, the web app also offers vocabulary enhancement suggestions and genre-specific writing style checks to elevate your writing skills.
Grammarly Desktop App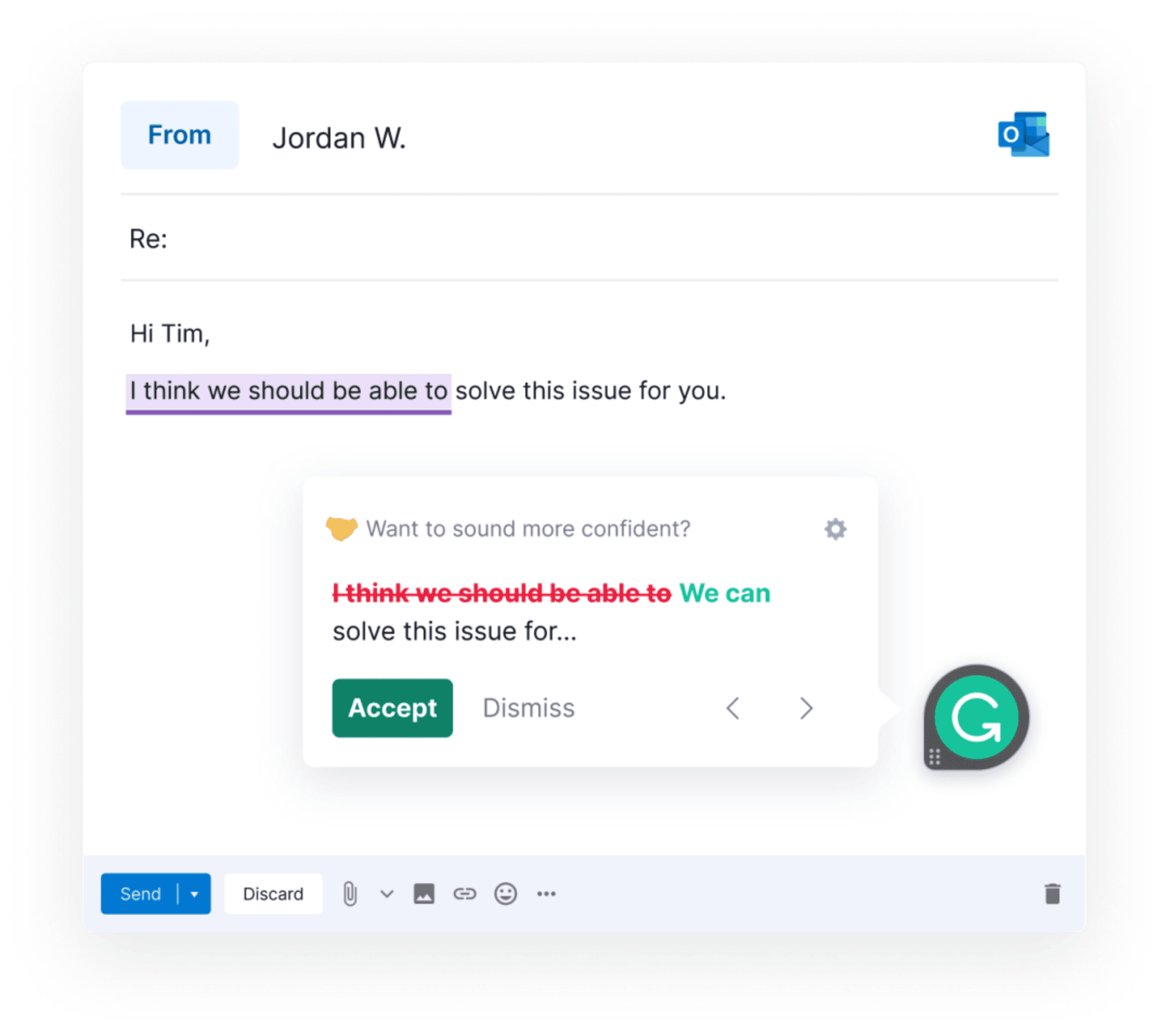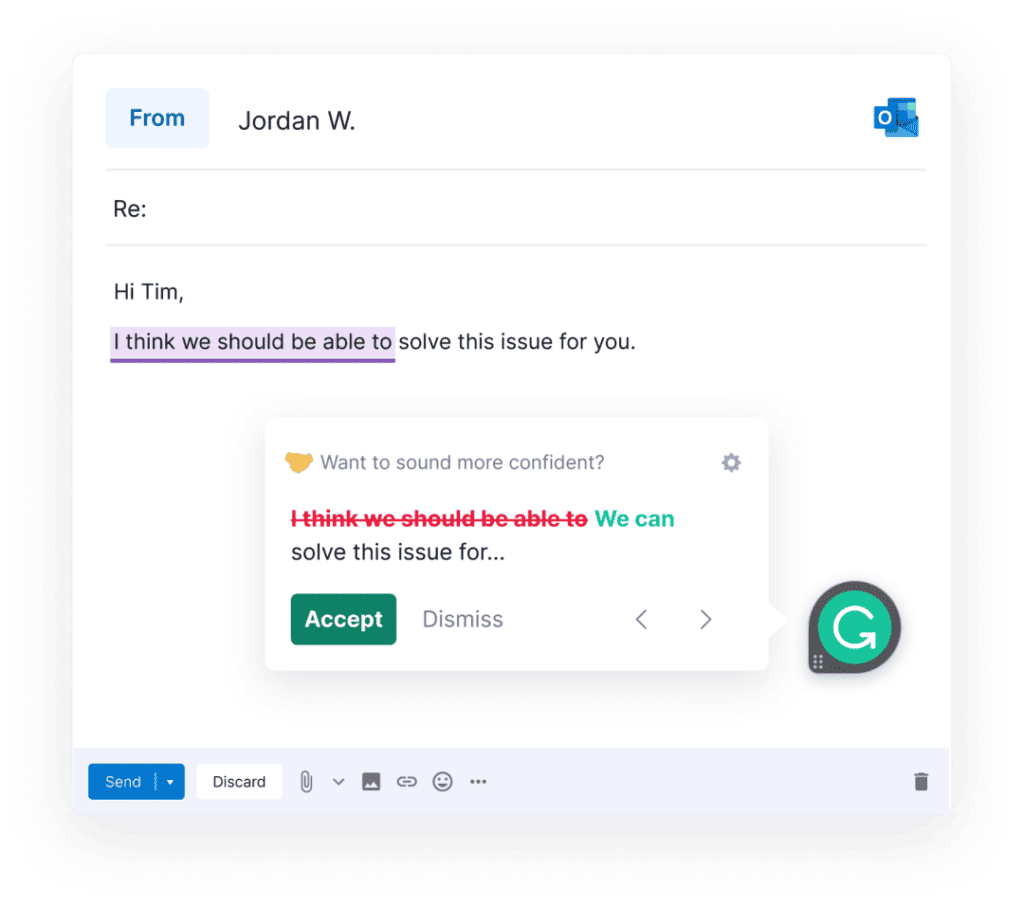 Grammarly offers a desktop app specifically designed for Windows and Mac users. By simply downloading and installing the desktop app, you can easily access Grammarly's powerful features. This includes checking your grammar, spelling, and plagiarism errors in popular writing platforms like Microsoft Word and Google Docs.
As you type, the desktop app provides real-time suggestions and corrections to help you improve your writing on the go. Additionally, you can upload documents to receive comprehensive reports on your writing's overall quality and readability. The Grammarly desktop app is an essential tool for any writer looking to enhance their writing skills.
Grammarly Browser Extensions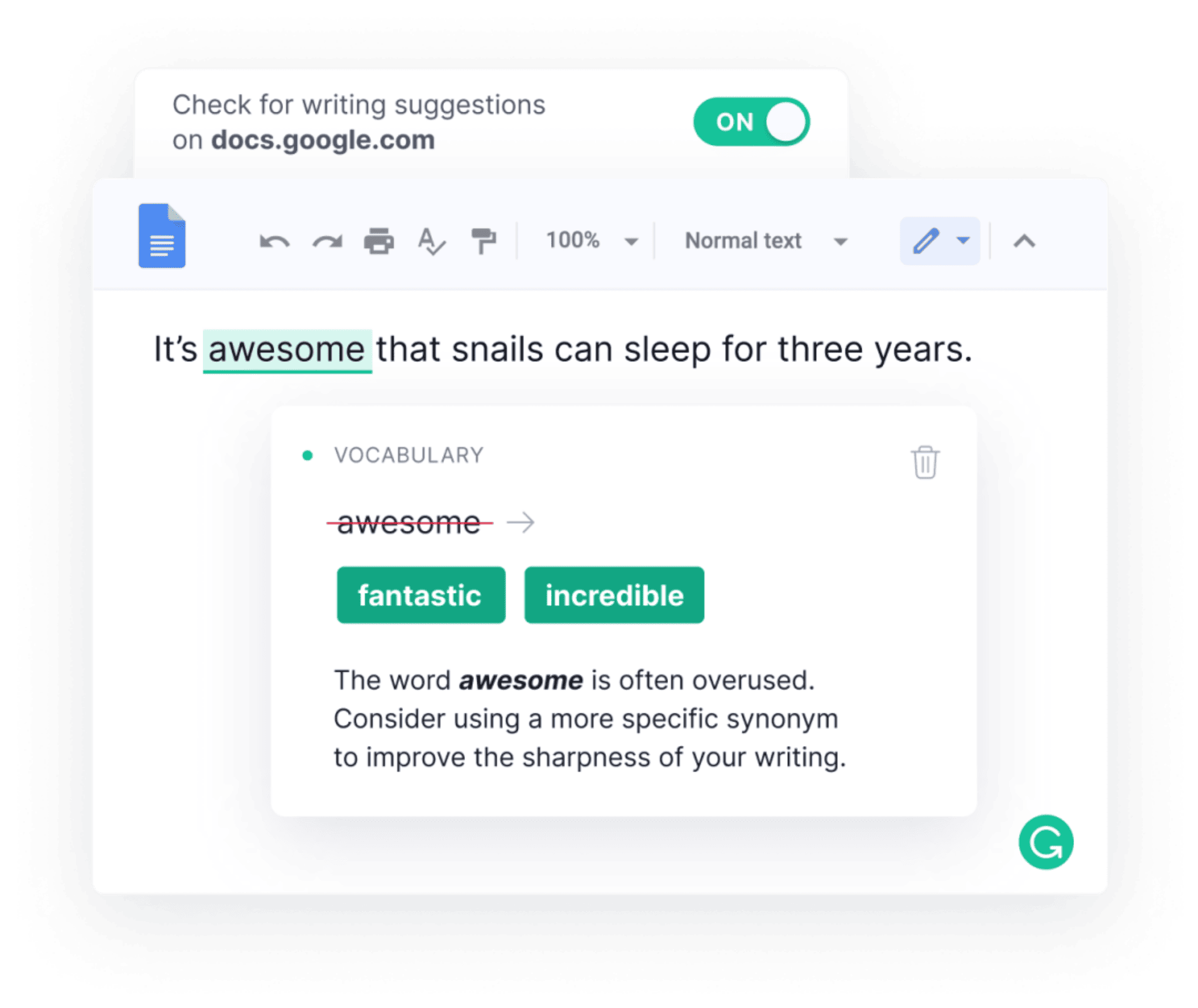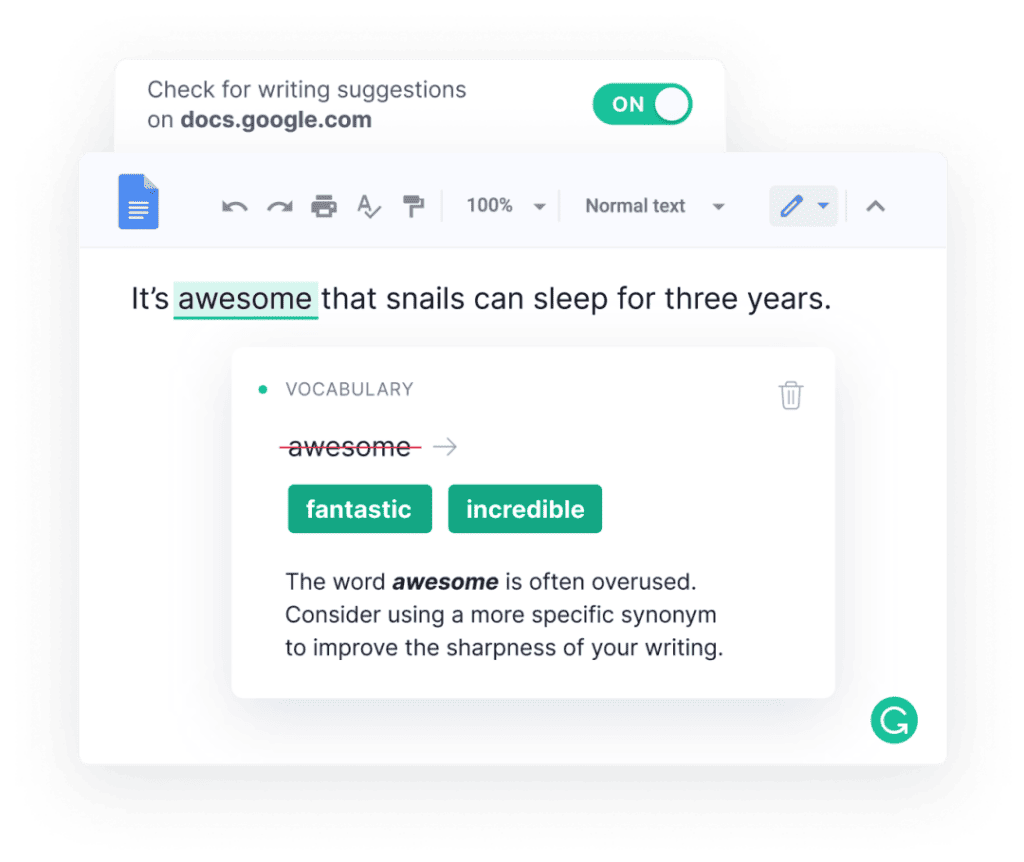 Grammarly offers browser extensions for popular web browsers such as Chrome, Safari, Firefox, and Edge. These extensions work seamlessly in the background as you write, checking your grammar, spelling, and punctuation in real time. The browser extensions also provide suggestions for improving your writing style and tone.
Grammarly can be used on various platforms, including social media sites like Facebook and Twitter, email platforms like Gmail and Outlook, and content management systems like WordPress and Google Docs. With browser extensions, you can ensure that your writing is mistake-free across all online platforms.
Grammarly Microsoft Office Plugin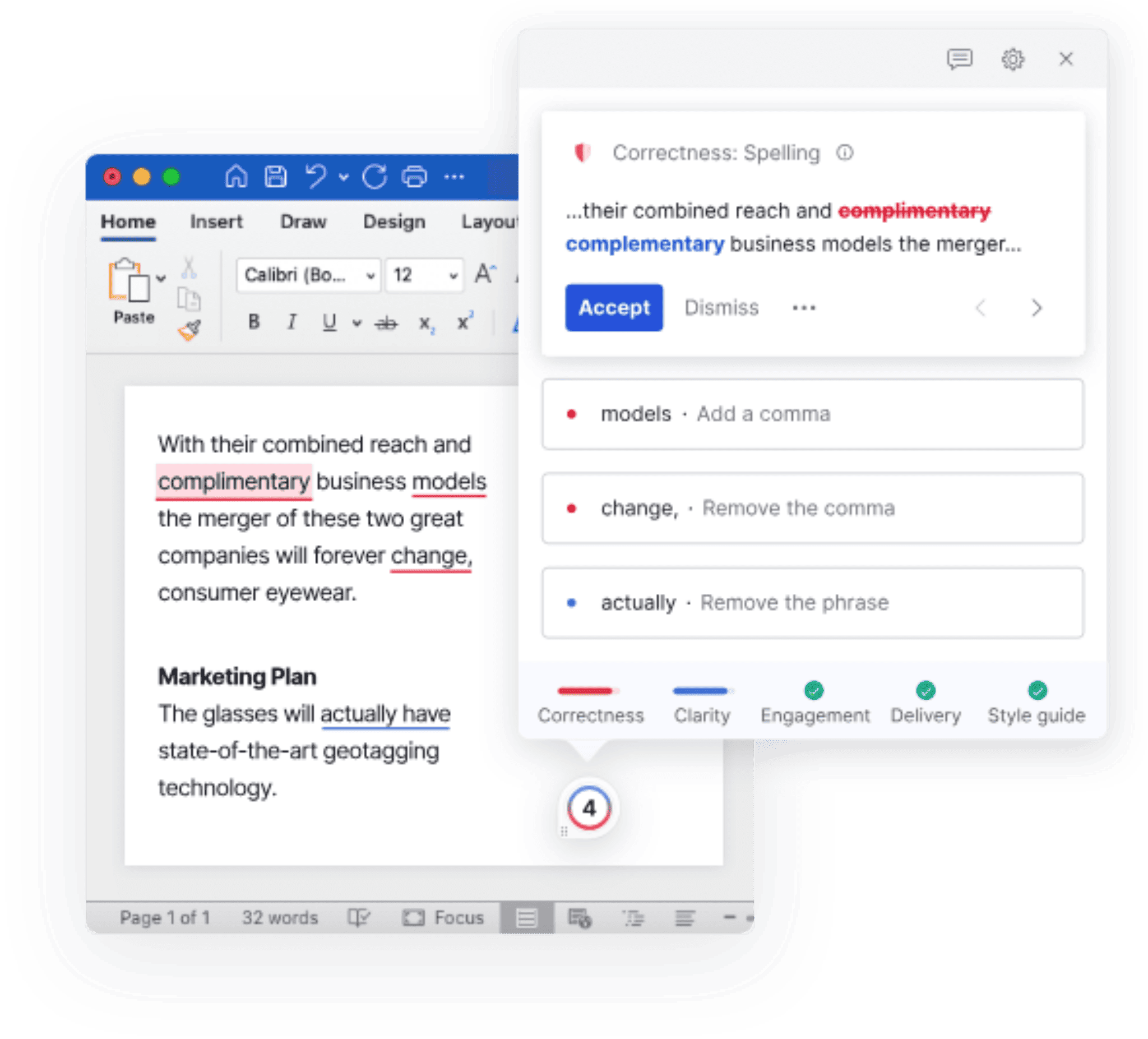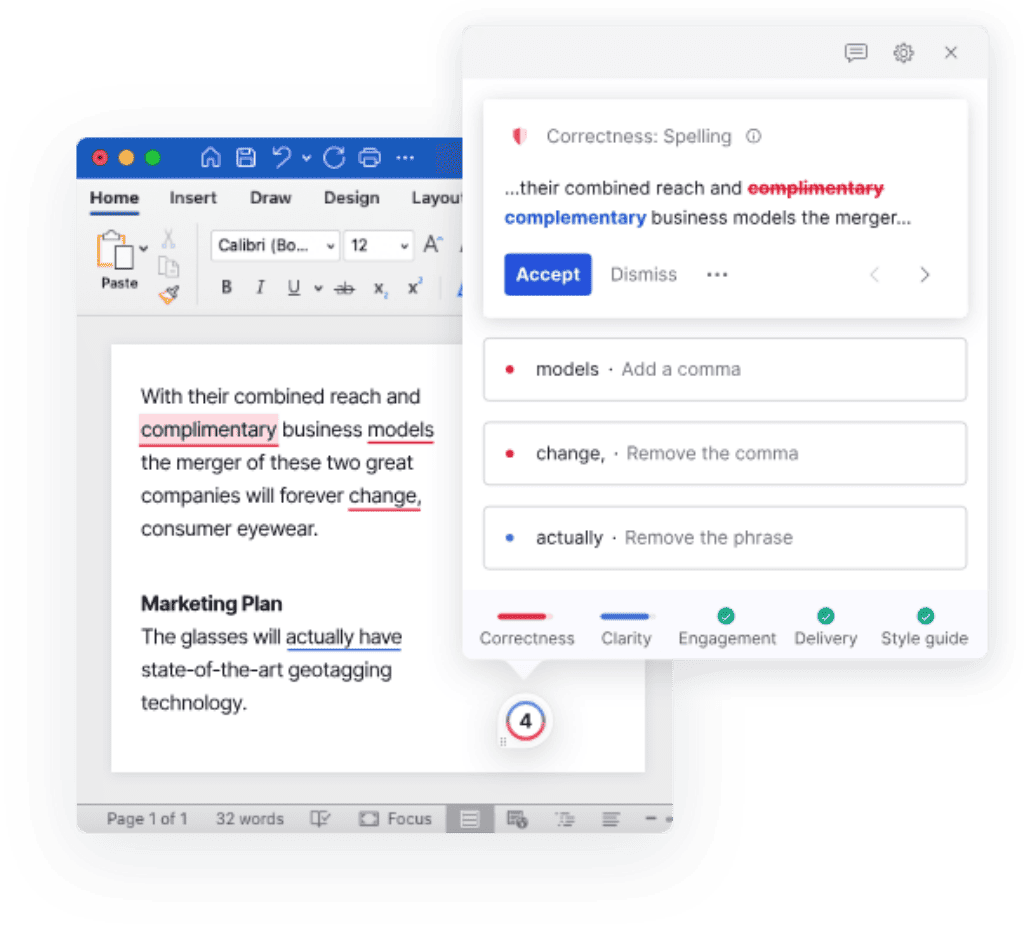 Grammarly offers a convenient plugin for Microsoft Office, allowing you to effortlessly check for grammar, spelling, and plagiarism errors directly within Word or Outlook. This seamless integration with the Microsoft Office interface gives you easy access to Grammarly's powerful features while you write. The plugin provides real-time suggestions to help you enhance your writing on the spot and catch any errors as you type.
In addition to grammar and spelling checks, the Grammarly Microsoft Office plugin also includes a plagiarism checker, ensuring that your content is original and properly cited. Whether you're crafting emails, reports, or presentations, this plugin can help you polish your content and make a strong impression.
Mobile App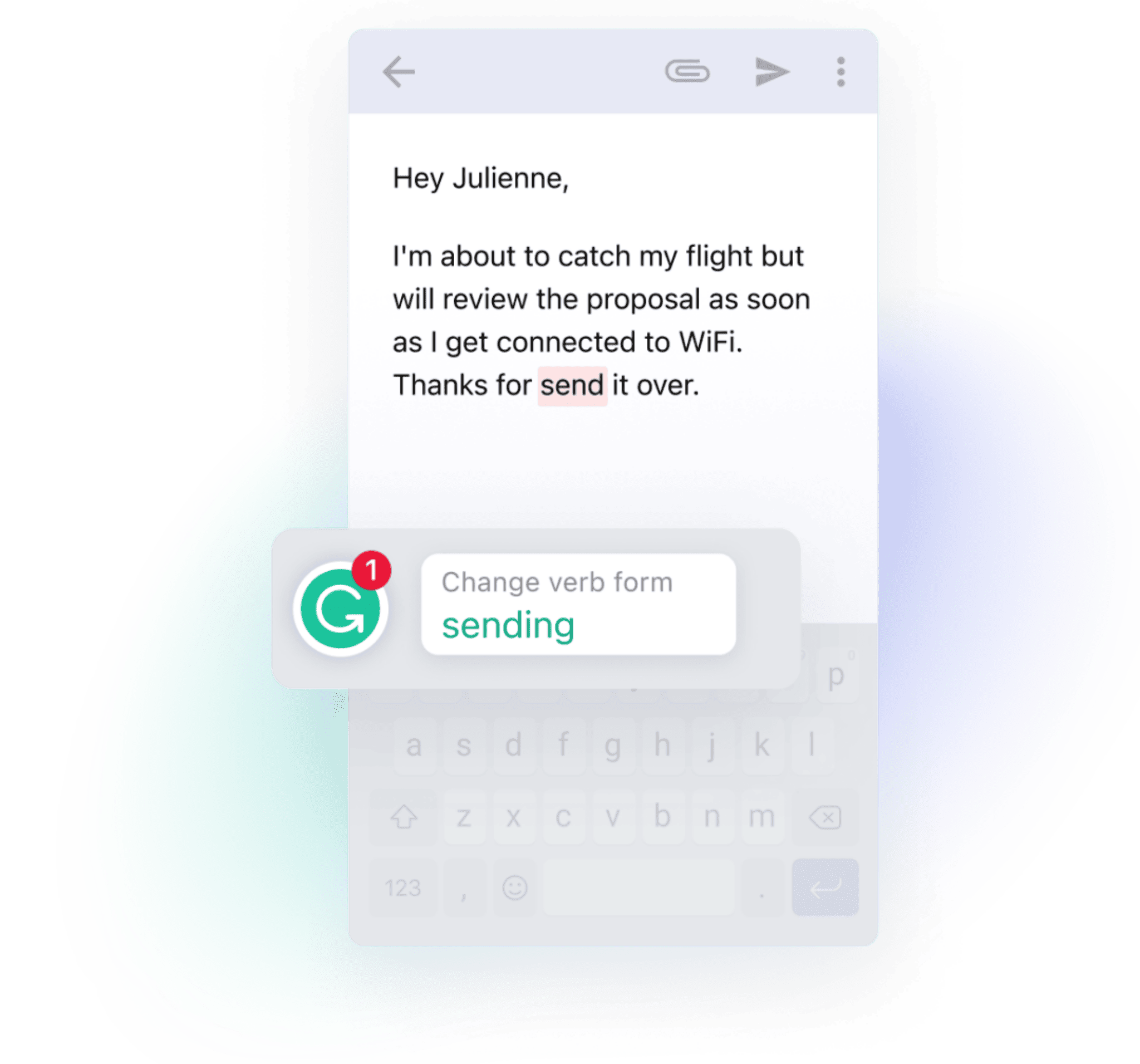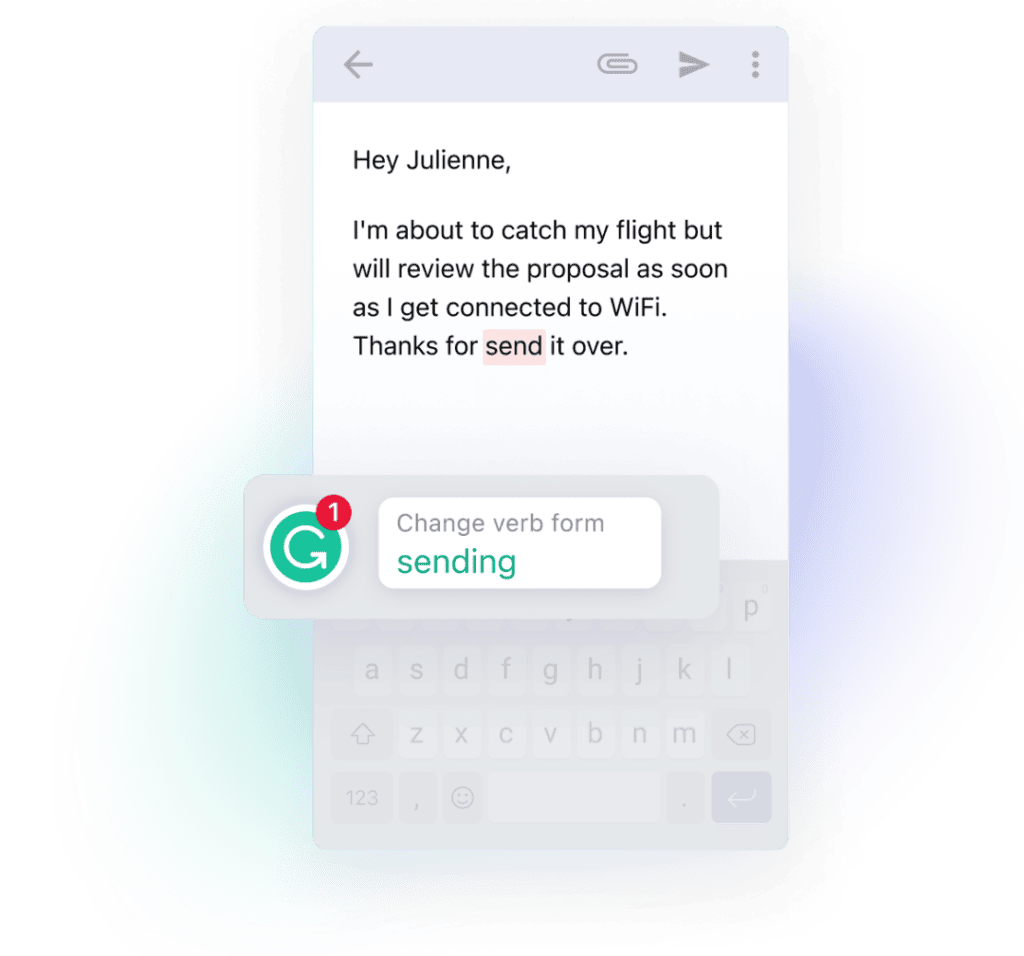 Grammarly has a mobile app available for both iOS and Android devices. With the mobile app, you can conveniently check your grammar, spelling, and plagiarism errors on the go. It allows you to write and edit documents directly on your phone or tablet, providing real-time suggestions and corrections as you type.
The app also lets you access your Grammarly account and sync your writing across multiple devices. Now, you can improve your writing skills anytime, anywhere with the Grammarly mobile app.
Grammarly Editor
The Grammarly Editor is an online platform where you can write and edit your content. It provides real-time grammar and spelling suggestions as you type, helping you catch errors and improve your writing. The user-friendly interface offers features like a word count, readability score, and vocabulary enhancement suggestions.
Moreover, it checks for plagiarism, ensuring that your content is original and not copied from elsewhere. With the Grammarly Editor, you can enhance your writing skills and create error-free and compelling.
Grammarly Free Vs Grammarly Premium Version
Compare the plans!
Grammarly Free
provides basic grammar and spelling checks to help enhance your writing.
It scans your content for grammar, spelling, and punctuation errors, offering suggestions for corrections.
You can use Grammarly Free on various platforms, including Google Docs, Microsoft Word, and Outlook.
It also offers a web-based editor and browser extensions to ensure you have access to its features wherever you write.
Grammarly Premium
However, for a more comprehensive writing experience and added features such as plagiarism detection, vocabulary enhancement, and style suggestions, Grammarly Premium is recommended.
Style, tone, and clarity improvements for writing at work and school.
With Grammarly Premium, you also have the option to utilize a human proofreader for important documents or projects.
They offer discounts on annual subscriptions for more than 10 members where you can also use a centralized billing method to track the expenses.
Pricing Plans
Explore Three Different Plans
Grammarly browser extension can be installed on our browser for free it has some restricted features for more features you need to go for the Grammarly premium version available at $12 per month.
Grammarly business is most useful for professional communication between your team. Try Grammarly Business at $15 per month to make better and clear communication between the team.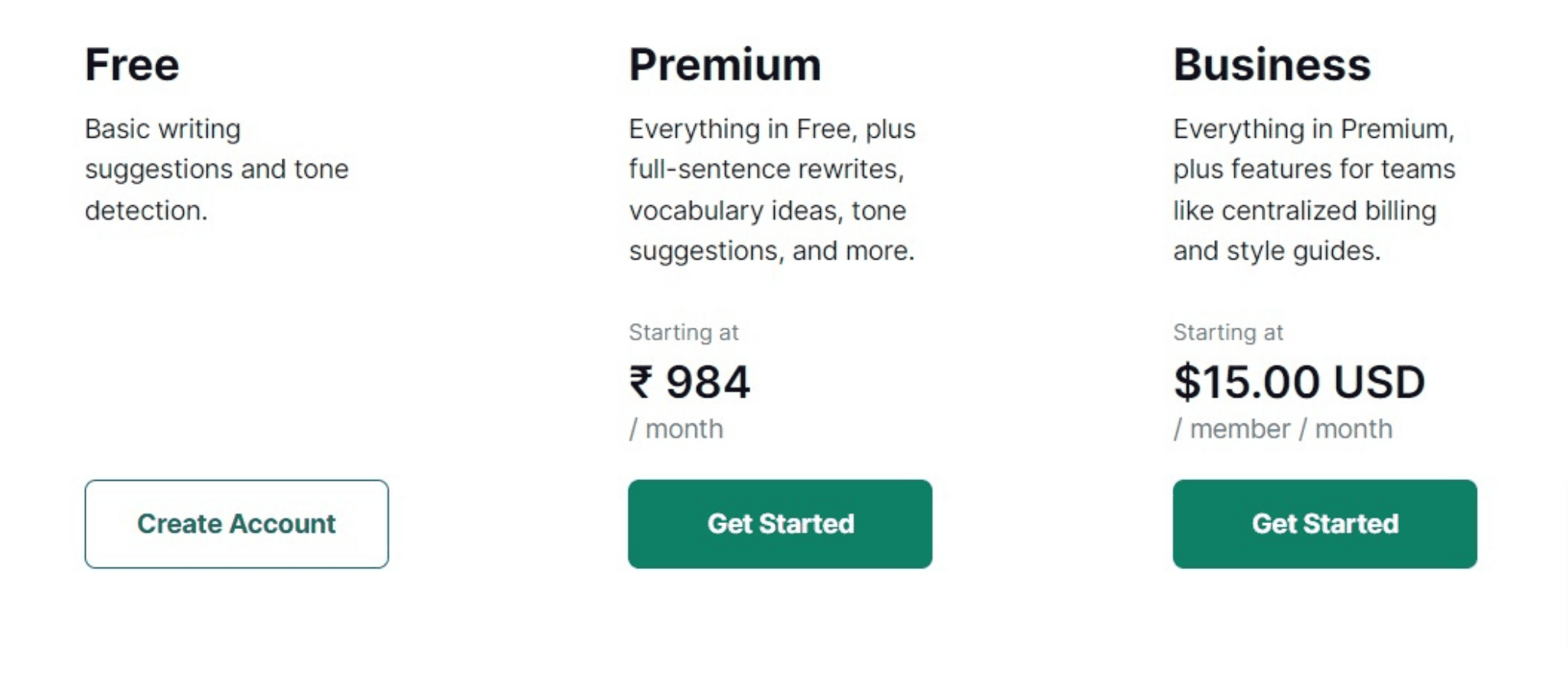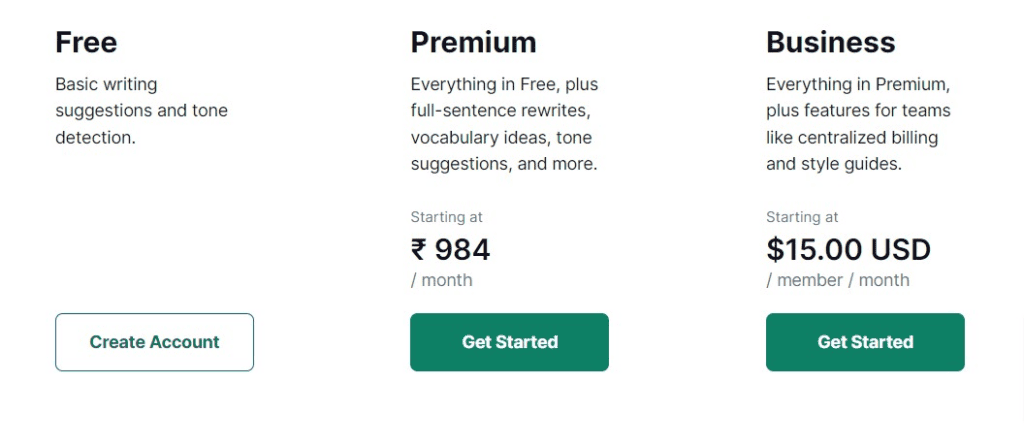 Click here for full pricing details and comparison.
Why Choose Grammarly?
Uses
It is helpful for Bloggers who write blog posts, College students, Content marketers, Copywriters, and Business professionals.
Grammarly helps your ideas shine with instant writing guidance, delivered intelligently, whenever you need it.
Best suited for individuals, teams, and Developers
Available in 500,000+ mobile, web, and desktop applications, Grammarly is here to help—whether you're creating, working, learning, or even just chatting with friends.
Support
Technical Support, Knowledge Base, Roadmaps, Changelogs
Alternatives
Similar Apps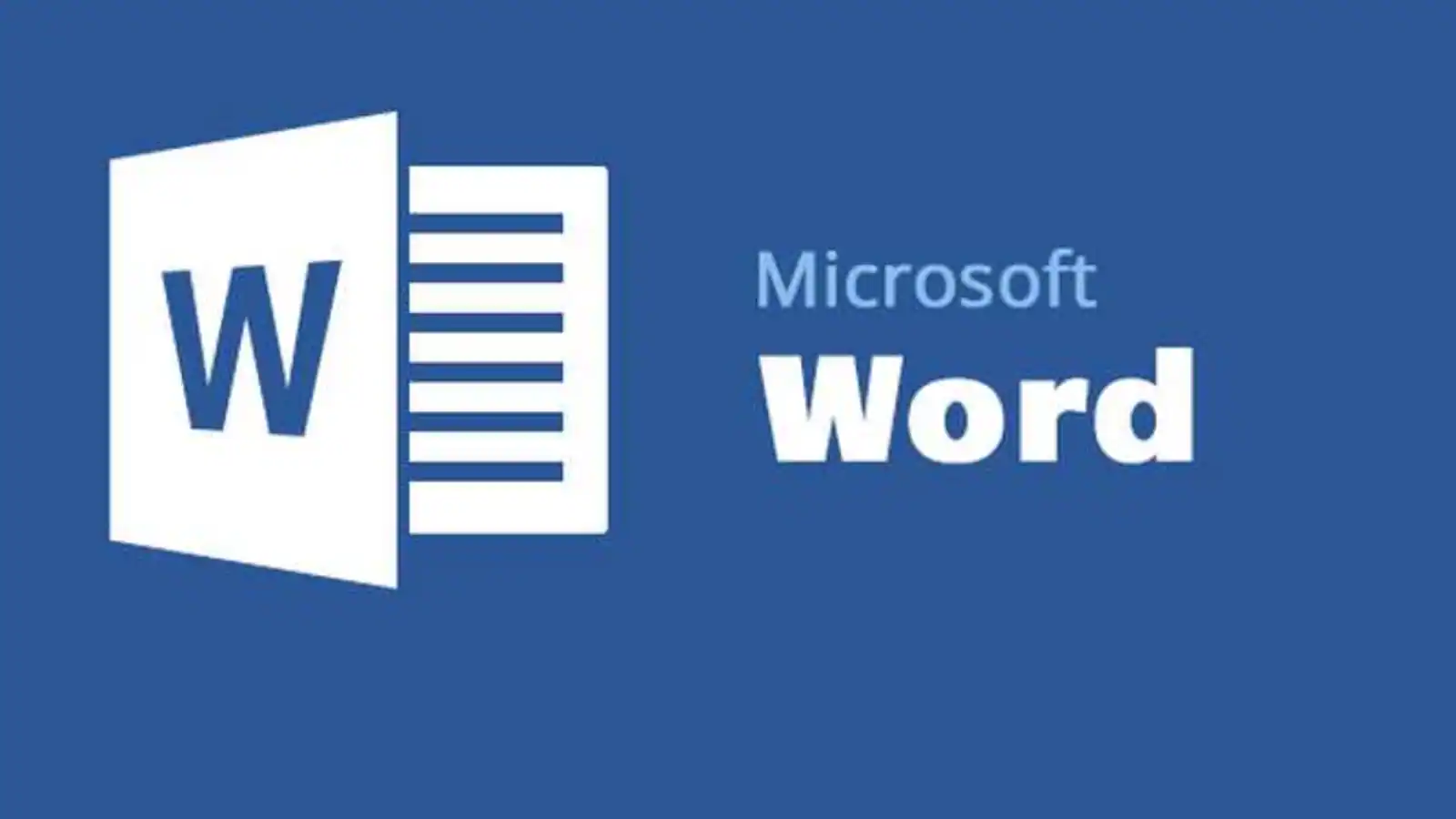 Word is a word processor developed by Microsoft that also includes basic grammar and spelling-checking features.
However, Grammarly provides more advanced and accurate suggestions compared to Word. Grammarly's comprehensive writing analysis and tone detector feature set it apart from Word.
ProWritingAid offers a browser extension and works with multiple word processors, including Microsoft Word and Google Docs. It also provides detailed reports on readability and offers a wide range of additional writing analysis tools.
Is Grammarly Right for You?
Final Verdict
This Grammarly review gives some most wanted information based on this you can choose the free or premium version. Grammarly's free version is most suitable and worth using for short notes, blog posts, emails, or social media posts. Grammarly Premium version is most helpful for one who writes content for publication or will be read by important stakeholders. This is the reason millions of user uses this one across the globe.
If the English language is not your native language I would suggest you use the free version once you get confident you can buy the Grammarly Premium version.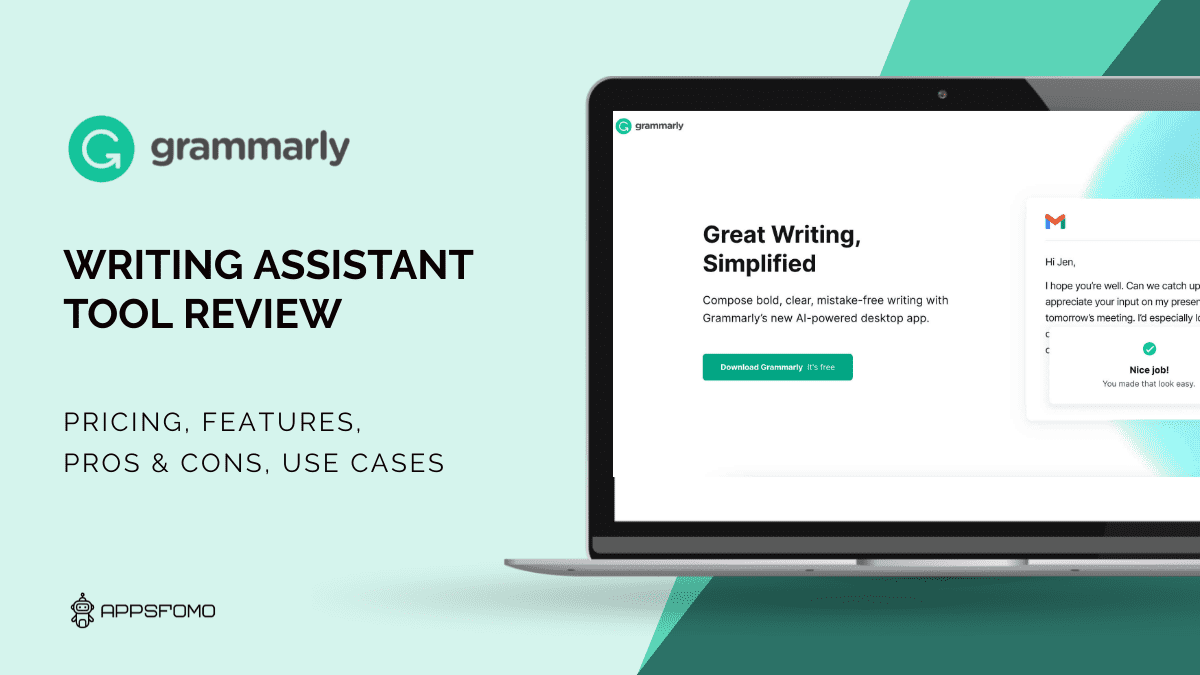 Specification:
Grammarly: Find Grammar, Spelling, and Plagiarism Errors in Your Content
| | |
| --- | --- |
| Review Date | July 2023 |
| Company | Grammarly |
| Country | USA |
| Initial Release | 2009 |
| Pricing | Montlhy |
| Free Version | Free Trial |
| Lifetime Deal | Yes |
| LTD Platform | Other |
| Money-Back | N/A |
| Appsfomo Rating | 9 |
| Support type | Email, Live Chat, Ticketing |
| Integrations | Excel, Power point, Skype, Slack, Word |
| Supported Device | Android, Desktop, IOS, Web Based, Windows |
| Mobile app | Available |
| Affiliate Program | Yes |
PROS:
The best online grammar and spelling checker.
The suggestions are most powerful and accurate.
It has best user interface across the platform.
Along with suggestions it also gives explanations about the mistakes
They release new versions frequently.
CONS:
Expensive compare to other grammar checker.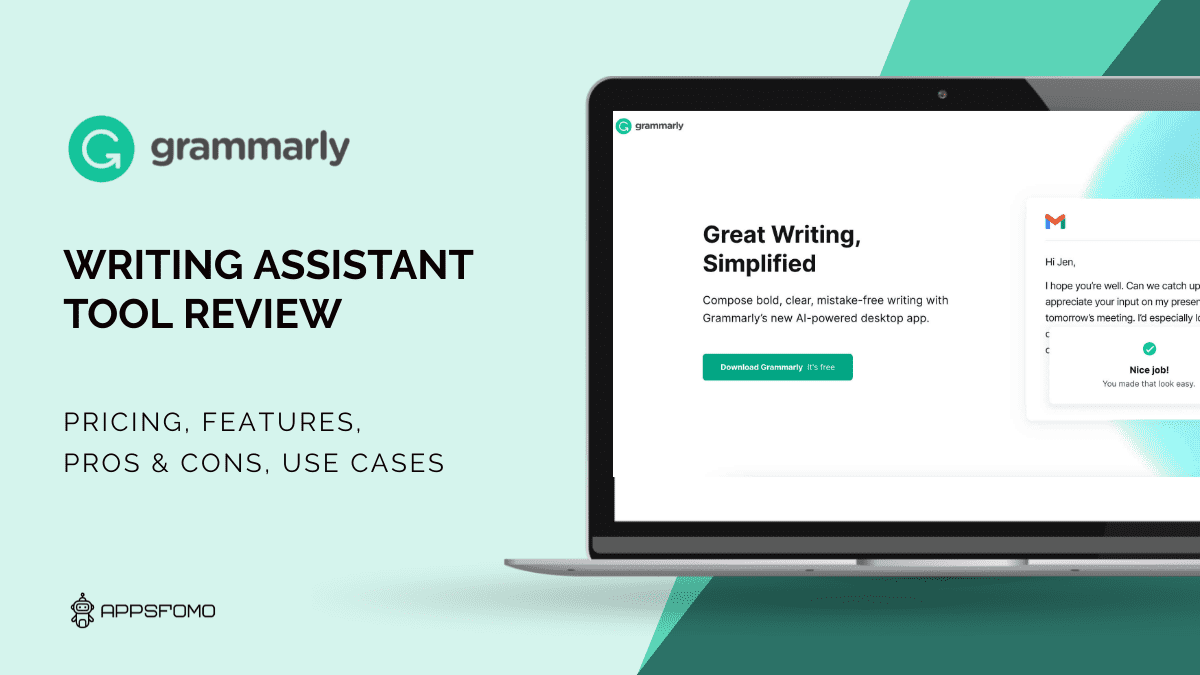 Grammarly: Find Grammar, Spelling, and Plagiarism Errors in Your Content