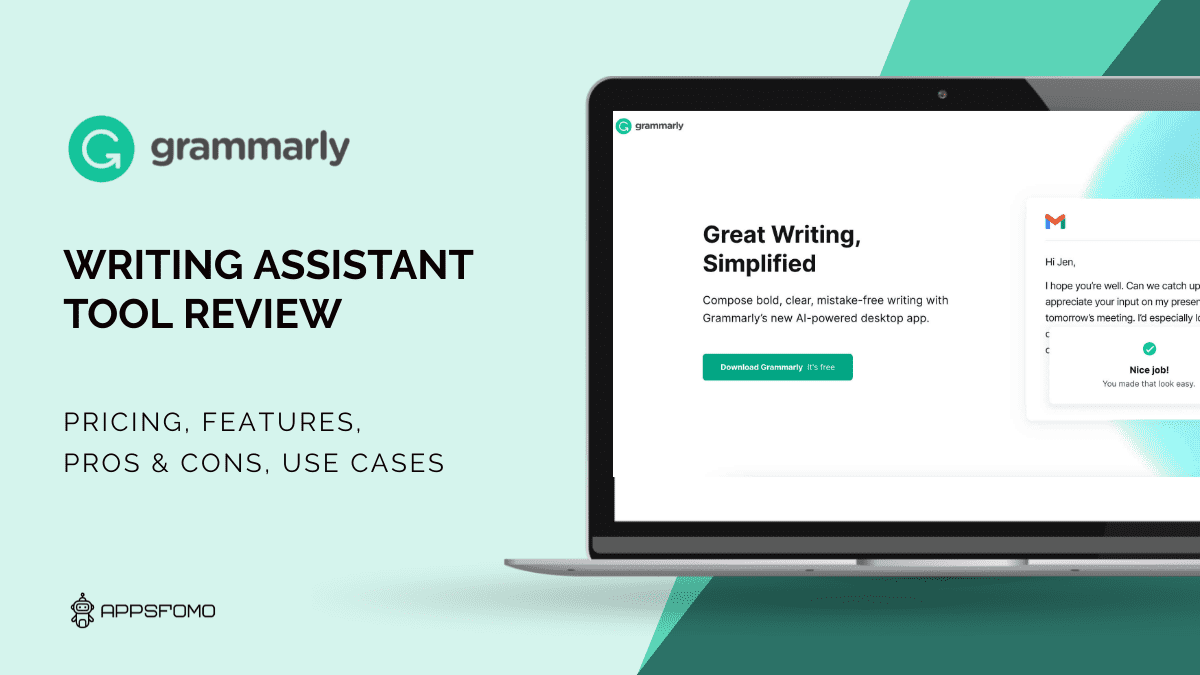 Grammarly Review
Add to wishlist
Added to wishlist
Removed from wishlist
0
Add to compare
Grammarly is a sophisticated Artificial Intelligence writing tool that not just remedies your grammatical error but additionally makes your writings a lot easier to understand and helps you make the appropriate impact on the reader based upon your target market. it also includes a grammar checker that makes sure to use correct grammar.
You can integrate Grammarly with almost all online writing editors like WordPress, Facebook, Twitter, or email it will help you in how to use correct grammar and punctuation, to check the spelling of the words, plagiarism, and writing style of your text. Try Grammarly free version by simply signing in with Gmail and also install a browser extension. Grammarly business helps to do better communication between the team.
Grammarly can be used by native speakers who good at English and those who don't use English very often. It is helpful for Bloggers who write a blog post, College student, Content marketers, Copywriters, Business professionals, Anyone who uses the English language for Writing very frequently.
it also does Plagiarism checks, using that you can test your content is repeated anywhere or not, this will help to produce unique content that gives a better platform to exhibit your writing skills. Using Grammarly online editor checking of the already created content is also possible there only it will suggest all the changes. A better way to get to know about writing mistakes, grammar mistakes, and punctuation mistakes.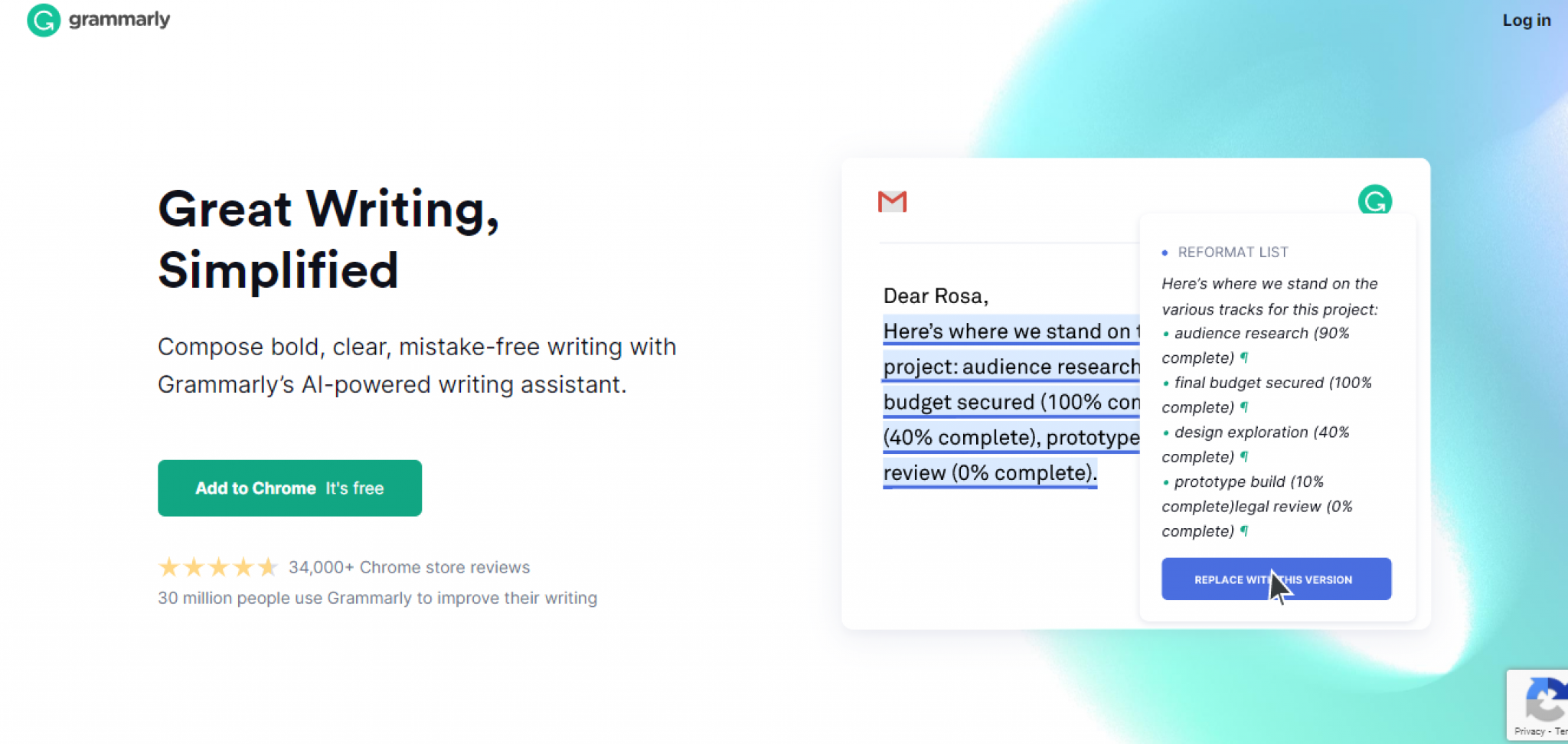 Why Grammarly Is Essential?
Both Grammarly free and Grammarly premium versions have some essentials features that will find some errors, critical issues in your content and gives some suggestions by this way it will give more weightage to your content.
1. Grammarly is helpful in checking active/passive voice, spelling error, and punctuation
2. Some advanced issues like using correct synonyms, based on the situation vocabulary tool give suggestions for this.
3. Grammar checker improves your writing errors by checking the grammar you used.
4. Gives estimation for the reading time for the article.
5. It will analyze your sentence structure.
6. Helps in word redundancy and ambiguous pronouns.

Grammarly in accross the platform
1. The browser extension can be used in a different browser like
Chrome
, Firefox, Safari, and Internet explorer. While editing your favorite websites it will give direct suggestions.
2. There is an add-on for
MS word and MS outlook
that works like a spell checker.
3.
Desktop
and mobile writing app.
4. Grammarly webtool.
5. Google docs support and keyboard for IOS and Android.
Features
1. In the free version only you will get grammar errors and spelling checks and suggestions. With this option, your writing style will improve. Check the
online grammar checking tool
once to know about your skill level in basic grammar.
2. Measure the conciseness and readability this leads to more business writing friendly. If you are a professional writer then this feature helps you most.
3. Give compelling vocabulary and sentence varieties for different scenarios.
4.
Tone detector
is an additional feature, comes in a premium subscription that will tell your message sounds formal, informal, or confident by analyzing word choice, phrasing, punctuation, and capitalization.
5. It also suggests synonyms of what you are typed in mobile.
6. Grammarly advanced feature gives suggestions on the informality level and using inclusive language.
7.
Plagiarism checker
is also a feature of the premium version where it will give information about your content is already present on other websites or not.
8. You can also use the Grammarly keyboard on your mobile by installing its application.
Pricing Details
Grammarly browser extension can be installed on our browser for free it has some restricted features for more features you need to go for Grammarly premium version. Grammarly business is most useful for professional communication between your team. Try Grammarly Business at $12.50 per month to make better and clear communication between the team.

Click here for full pricing details and comparison. The Premium version will give more suggestions when you are using google docs. They offer discounts on annual subscriptions for more than 10 members where you can also use a centralized billing method to track the expenses.
Pro's and Con's
PROS:
The best online grammar and spelling checker.
The suggestions are most powerful and accurate.
It has best user interface in across the platform.
With giving suggestions it also gives explanations about the mistakes
Time to time they release new version
CONS:
Expensive compare to other grammar checker.
They need to aim for perfection
Final Verdict
I think this Grammarly review gives some most wanted information based on this you can choose the free or premium version. Grammarly's free version is most suitable and worth using for short notes, blog posts, emails, or social media posts. Grammarly Premium version is most helpful for one who writes content for publication or will be read by important stakeholders. This is the reason millions of user uses this one across the globe.
If the English language is not your native language I would suggest you use the free version once you get confident you can buy the Grammarly Premium version.
Video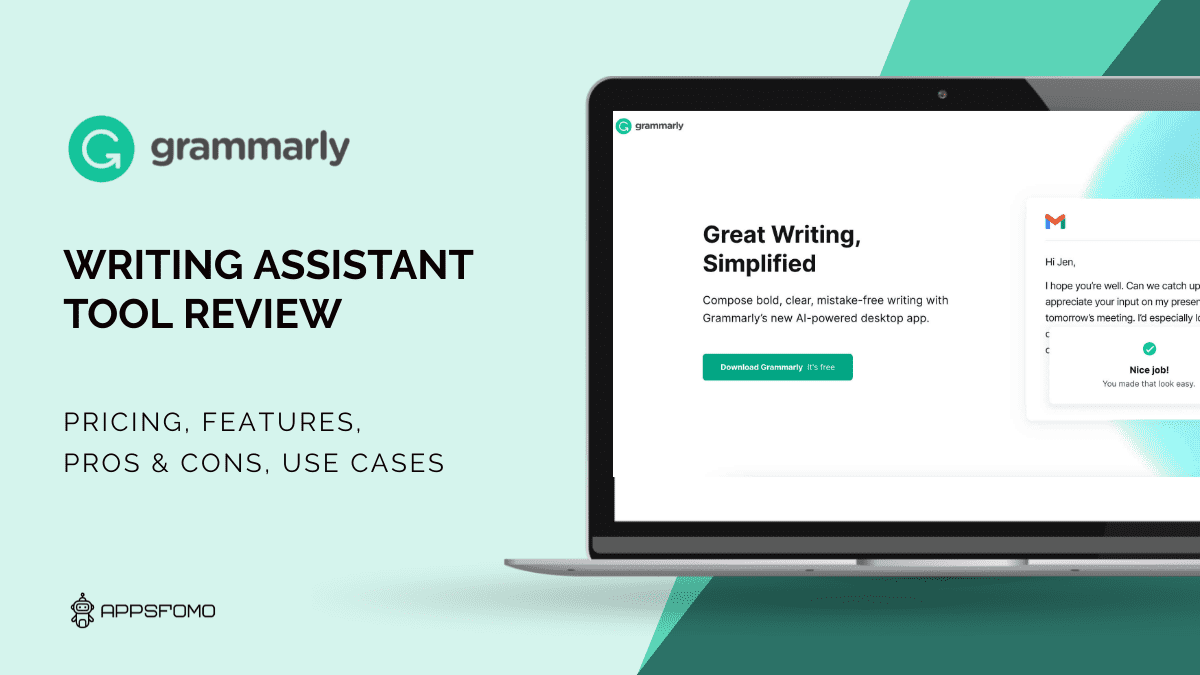 Specification:
Grammarly Review
| | |
| --- | --- |
| Review Date | May-21 |
| Company | Grammarly |
| Country | USA |
| Initial Release | 2009 |
| Pricing | Montlhy |
| Free Version | Free Trial |
| Lifetime Deal | Yes |
| LTD Platform | Other |
| Money-Back | N/A |
| Appsfomo Rating | 9 |
| Support type | Email, Live Chat, Ticketing |
| Integrations | Excel, Power point, Skype, Slack, Word |
| Supported Device | Android, Web Based, Windows |
| Mobile app | Available |
| Affiliate Program | Yes |
PROS:
The best online grammar and spelling checker.
The suggestions are most powerful and accurate.
It has best user interface in across the platform.
With giving suggestions it also gives explanations about the mistakes
Time to time they release new version
CONS:
Expensive compare to other grammar checker.
They need to aim for perfection