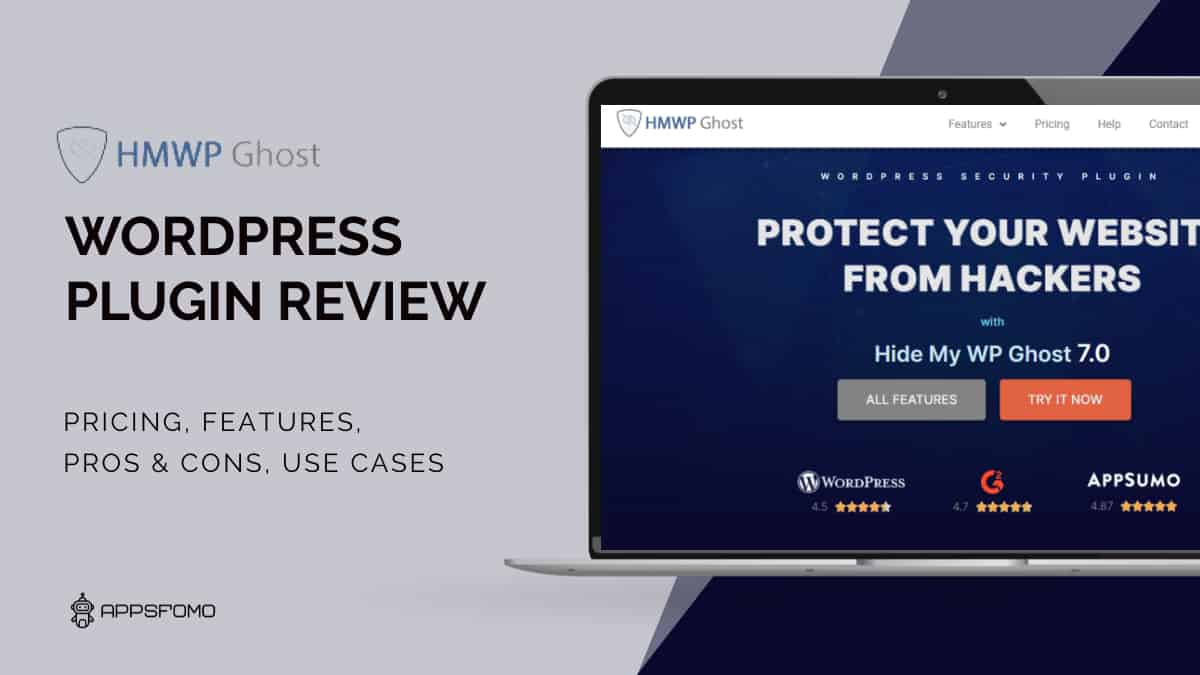 Hide My WP: Easiest way to hide WordPress from Hackers
Add to wishlist
Added to wishlist
Removed from wishlist
0
Add to compare
If you want to ensure security of your website, Hide My WP Ghost plugin is what you need. It will hide your site from hackers and bots. It offers security features that can help you avoid SQL injection attacks and website vulnerabilities, which can be harmful for your site's security.
It is a plugin that helps hide your WordPress site from bots and hackers, ensuring it's safe for people and easy to manage for the site owner. This article will help you know more about this plugin and whether it suits your needs or not.
What Is Hide My WP Ghost?
Overview
Hide My WP Ghost is a plugin for website owners, bloggers, freelancers, agencies, and affiliate marketers who want to secure their site. This plugin enhances the security of a website by providing additional protection against attacks on the server. It uses brute force attacks to protect your site from cybercriminals and hackers, who often try to break into websites with automated software.
The plugin has an average rating of 4.7 based on 355 reviews on the plugins page of the Hide my wp ghost website. Many users have praised it for its easy-to-use interface and security features.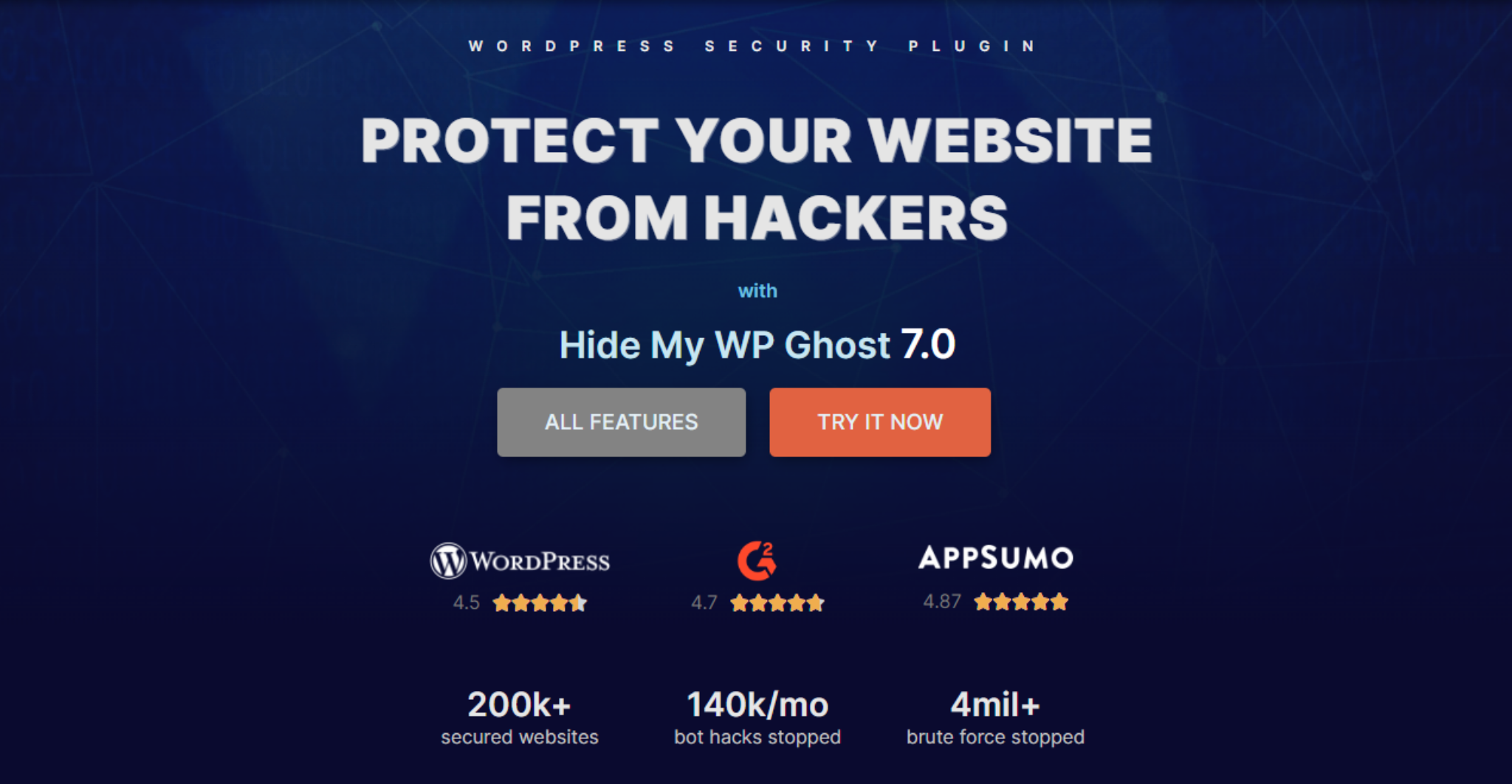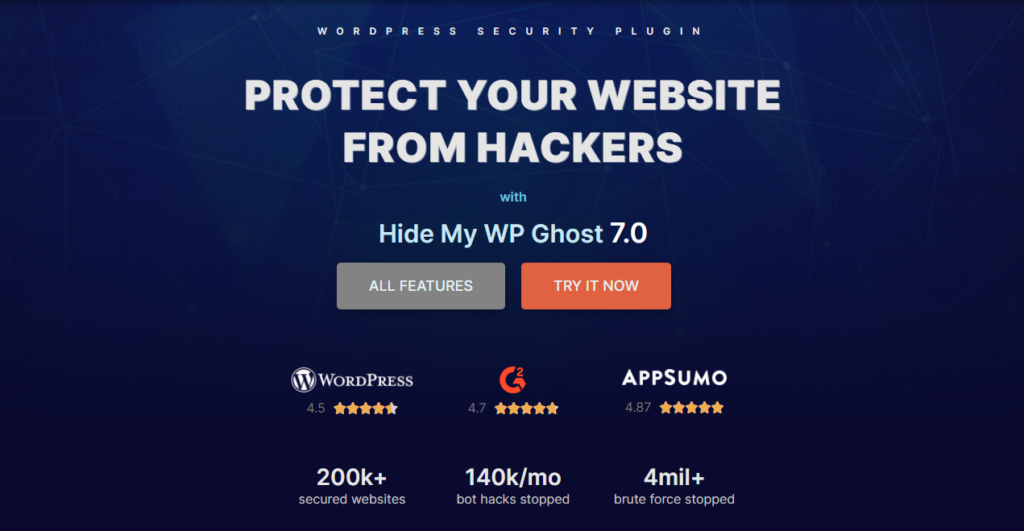 Company Details
Hide My WP Ghost was founded by Florin Muresan and Calin Vingan, two web security practitioners. They saw a need for a plugin that would address the vulnerabilities of WordPress sites, and decided to create a plugin that could help users keep their websites safe and secure. It was founded with the aim of addressing vulnerabilities in WordPress, while also making it easier for end-users to keep their websites secure.
Online Presence
How does Hide My WP Ghost work?
Basic Features
If you own a WordPress site and want it to be secure and safe from hackers, then you must consider using the plugin called 'Hide my WP ghost'. The plugin provides security features for your website that are beneficial and integral for keeping it safe from hackers.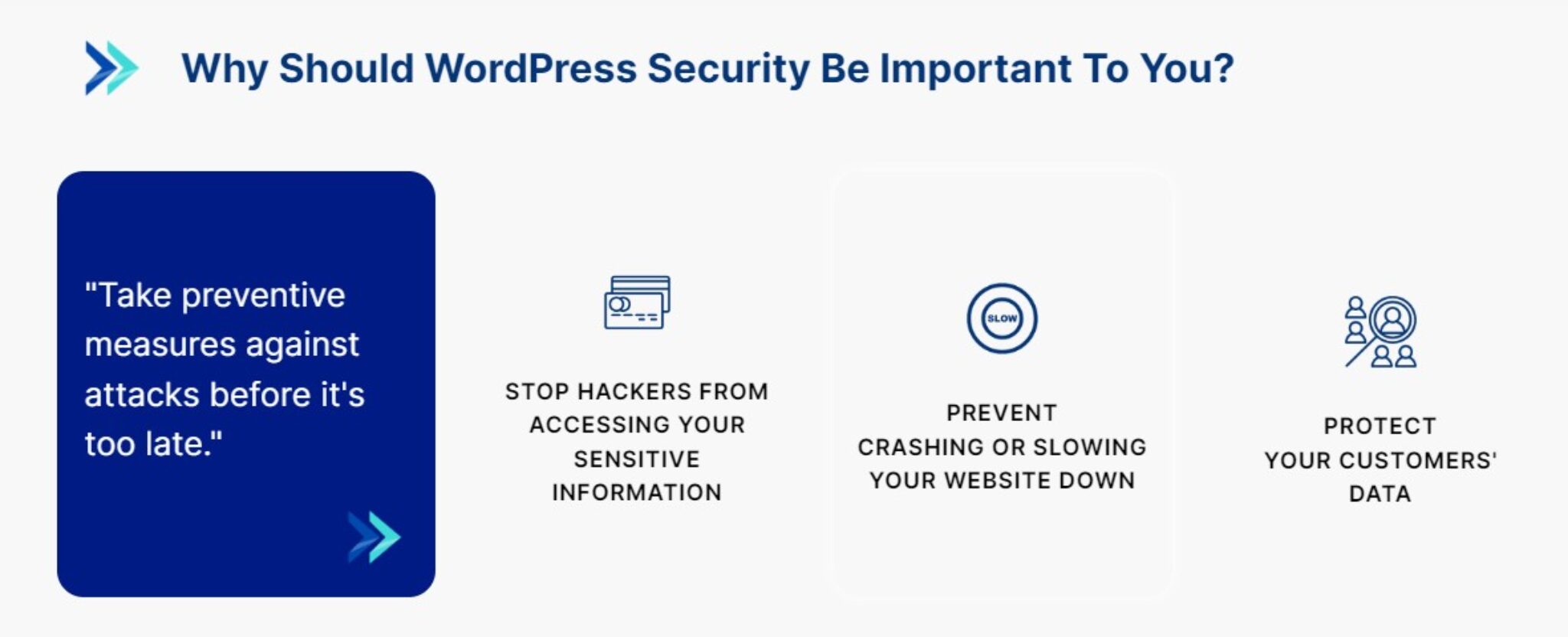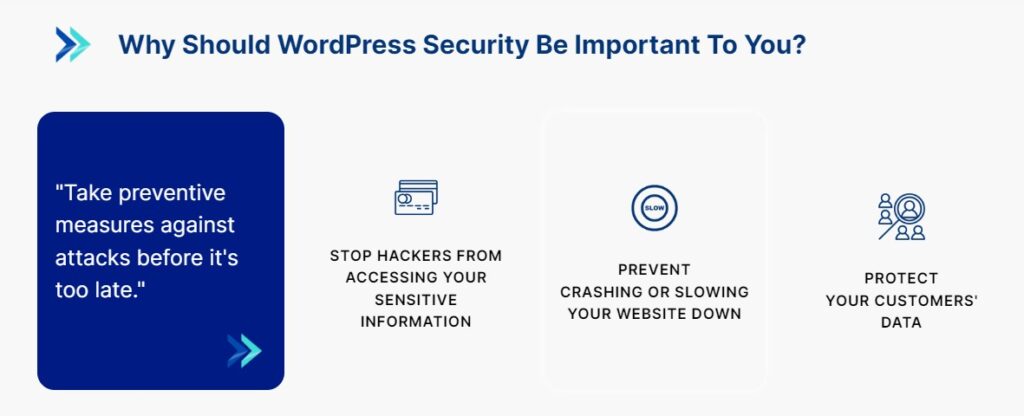 SQL Injection Protection
Hide My WP Ghost provides protection from SQL injection attacks. It allows users to choose from three levels of security, including default (unsafety), safe mode (compatibility with all plugins and themes), and ghost mode (which disables some common functionality to protect against brute force attacks).
Change and Hide Common Paths
The changes HMWP Ghost makes to your site are significant and can help hide common paths and security vulnerabilities. By changing the commonly-used plugin and theme paths, HMWP Ghost helps hide security vulnerabilities that could be exploited by hackers. In addition, changing the common file paths on your site will help hide sensitive information from hackers.
Brute Force Attack Protection
With Hide My WP Ghost, you can effectively protect your site from brute-force attacks. This security plugin dynamically generates random passwords for all user accounts and enables two-factor authentication for those users who require it.
Website Security Check
Hide my WP is a WordPress security plugin that helps protect websites from hackers and other security threats. Hide my WP adds an extra layer of security to the site by hiding certain information such as wp-admin and wp-login css files, ensuring that hackers cannot access them and plant harmful code on the website. This makes it harder for hackers to attack the site and cause harm to its users.
Protect Your wp-admin Area
To ensure that only authorized individuals have access to the admin area of your WordPress site, you can use strong and complex passwords to protect it. It has two-factor authentication available. This will allow you to login to your site using both a password and some form of additional security, such as an authenticator app or a security token.
Backup/Restore Settings
Hide My WP Ghost gives you the ability to backup and restore your WordPress site's settings in just a few clicks. This allows you to easily save the settings for different servers like Nginx, Apache, IIS and LiteSpeed. In addition to that, it also allows you to store the settings for different security levels such as default, safe, and ghost mode.
Users' Activity Log
With Users' Activity Log, you can easily monitor user activity on your WordPress site in real-to-real time. The log shows every action a user takes on your website, from login to page views and page visits. The log also shows which users are active on the site at any given time. Users' Activity Log provides security tasks to detect potential breaches.
Weekly Security Check and Reports
Hide My WP Ghost is compatible with all servers, and hosting services, and supports WordPress Multisite. As such, it allows users to hide authentication paths such as wp-admin and wp-login.php. This plugin provides security checks and reports to help ensure that your site remains secure. It can be a great tool to use when security concerns are raised on your site.
Uniqueness of Hide My WP Ghost
Unique Features
Hide My WP Ghost is a security plugin for WordPress that provides extra protection to the website. This plugin offers an extra layer of security to complement other popular security solutions such as wordpress plugins like WordFence and xss-report. This plugin is highly customizable and can be configured with one click to pick from pre-built security levels such as Moderate, High, or Never. Each level provides enhanced security protection for your site.
XML-RPC Protection
XML-RPC allows apps to communicate with each other via a remote procedure call (RPC) interface. By blocking access to XML-RPC and adding security headers, you can ensure that hackers cannot exploit these vulnerabilities on your site. XML-RPC can also be used for security purposes. However, it must be properly configured and secured so that hackers cannot exploit vulnerabilities in the service.
URL Mapping & Text Mapping
Hide my WP Ghost allows you to change the URLs in your WordPress source code into new ones if you find the URLs reveal the plugin name even after all the common paths have been changed. By changing the plugin paths, hackers can no longer successfully attack your site by using plugins that are known to be vulnerable.
Cross-Site Scripting (XSS) Protection
Hide My WP Ghost automatically adds security headers to help protect against Cross-Site Scripting (XSS) attacks. These security headers include my cookie, X-Powered-By, and x-requested-with to ensure that attacker cannot inject their own malicious code into a website. This makes it harder for hackers to carry out XSS attacks by deceiving the website into believing it is coming from a trusted source.
Testing the Plugin
Let's See How Well it works.
Quick Survey master has done a detailed Let's see if Hide My WP can really hide WordPress or not.
Test #1 – Mention of WordPress in Source code
In most cases, clicking in the source code and searching for "WordPress" or just the "wp" term is sufficient to know if the website is using WordPress
✅ As you can see, 0 counts of WordPress were found.


Test #2 – Checking Headers
Few tech-savvy individuals are aware of the technique of investigating WordPress with specialized tools – by reviewing server responses.
Refresh your website in Chrome Developers Tools by opening the Network tab and clicking Refresh.
✅ No WordPress Related Headers were found.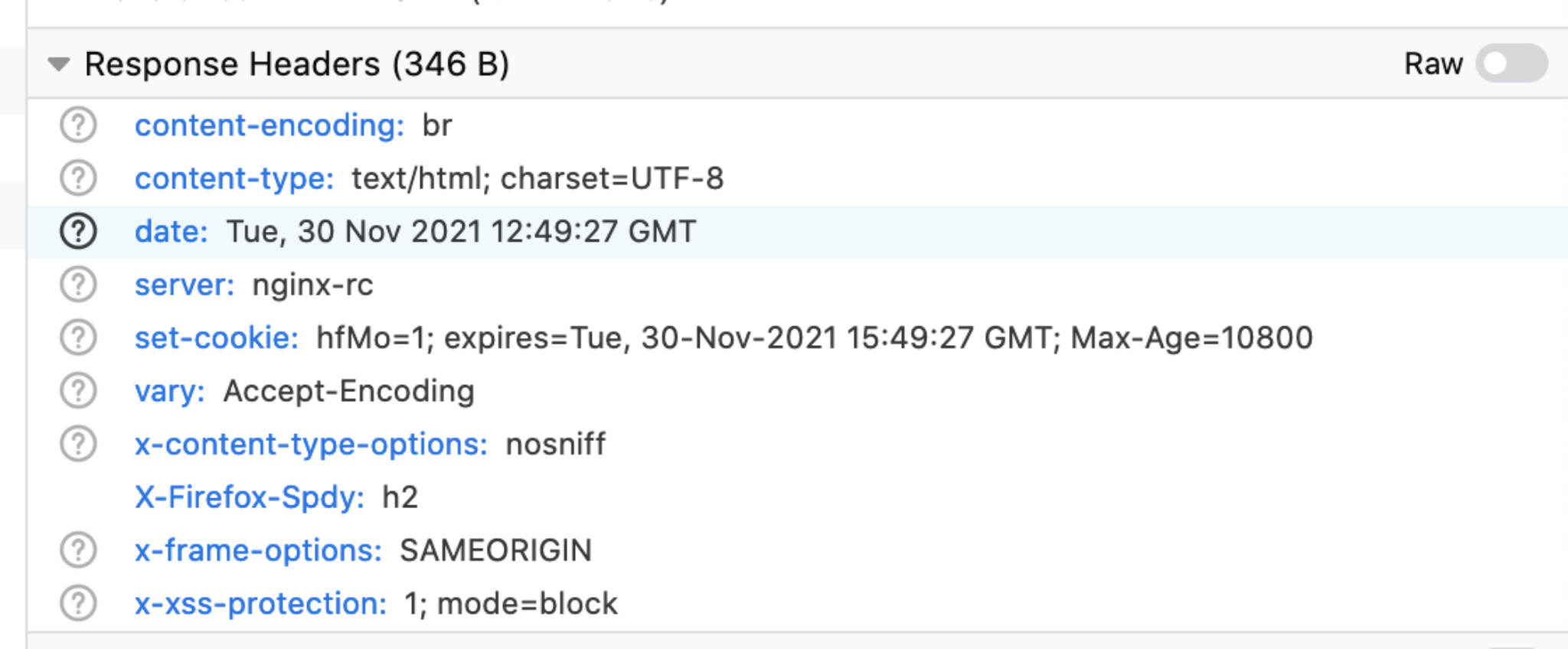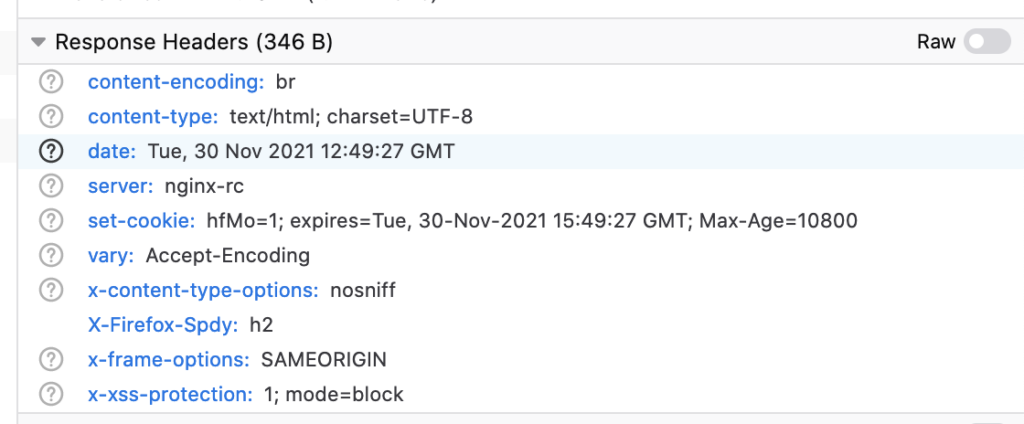 Test #3 – Block wp-login.php or wp-admin pages.
Let's see if we can access the popular WordPress pages that everyone uses. As you can see in the image, it's a bit of a mess. Your block-based brute force attacks will be aided by this.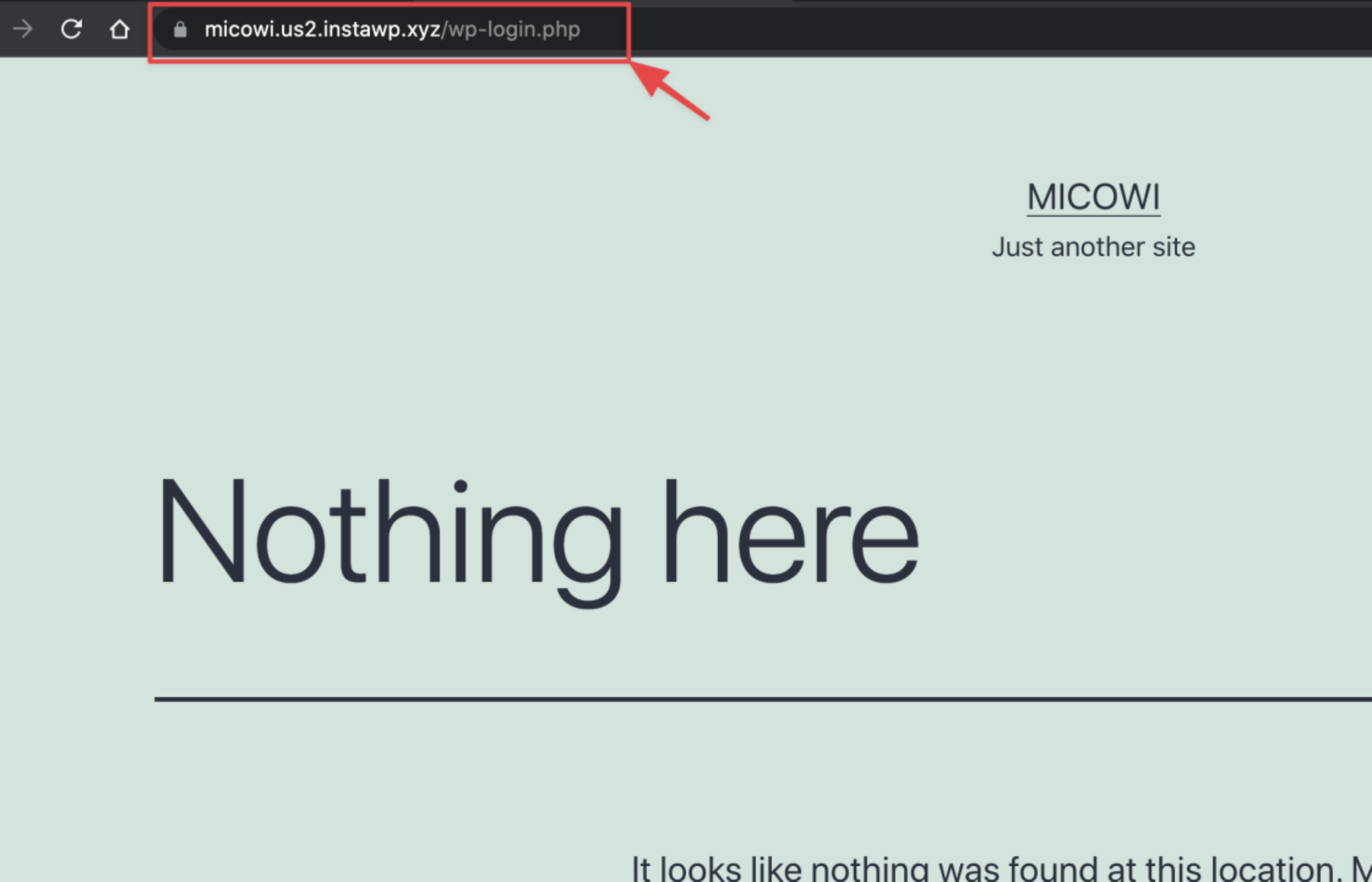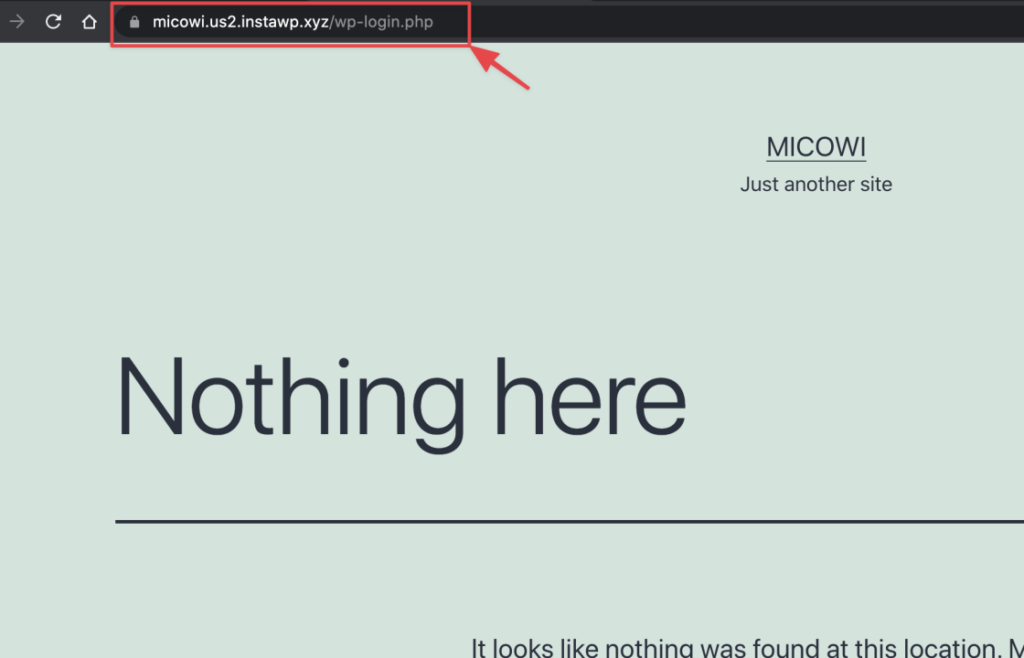 Test #4 – Use an online theme detector like wappalyzer or builtwith.com
Web Technology detectors can tell you what you're using as well as indicate what plugins or themes are installed. Let's see if our test site can withstand this challenge.
✅ No WordPress Related Technology Detected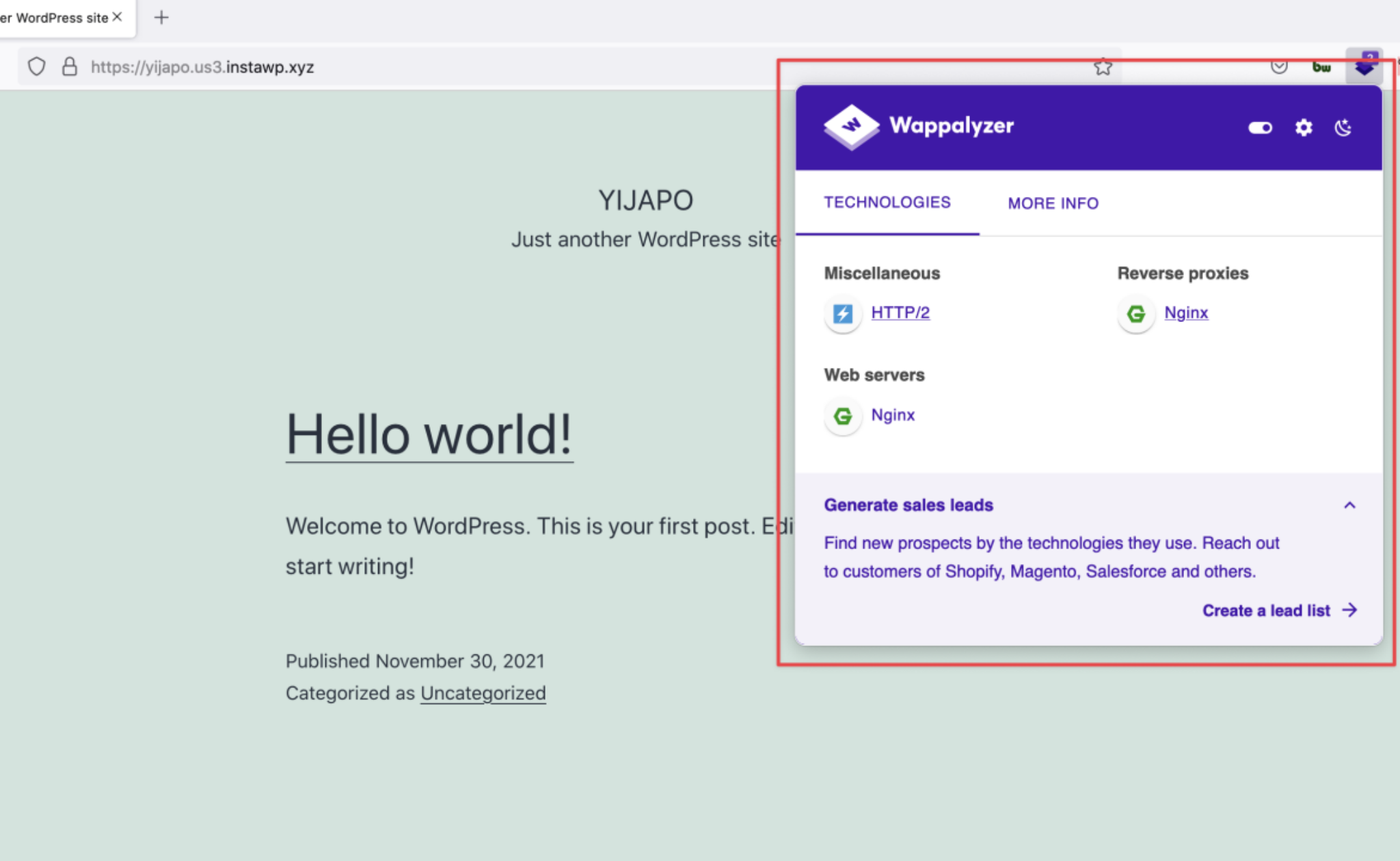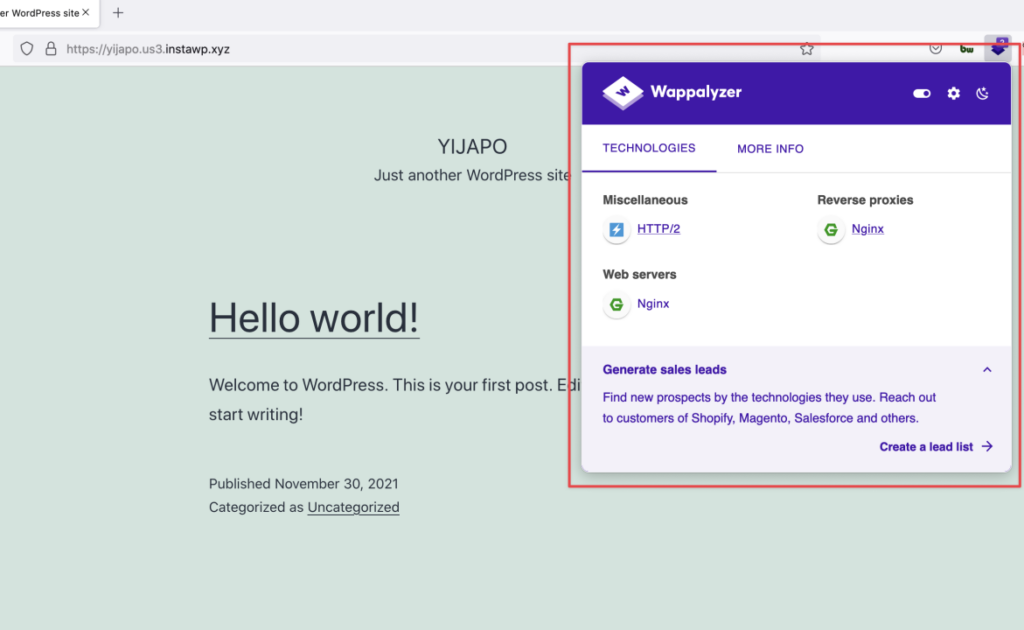 Test #5 – What theme is that?
Many online tools allow you to determine which theme and plugins are being used on your website. One of it was used to test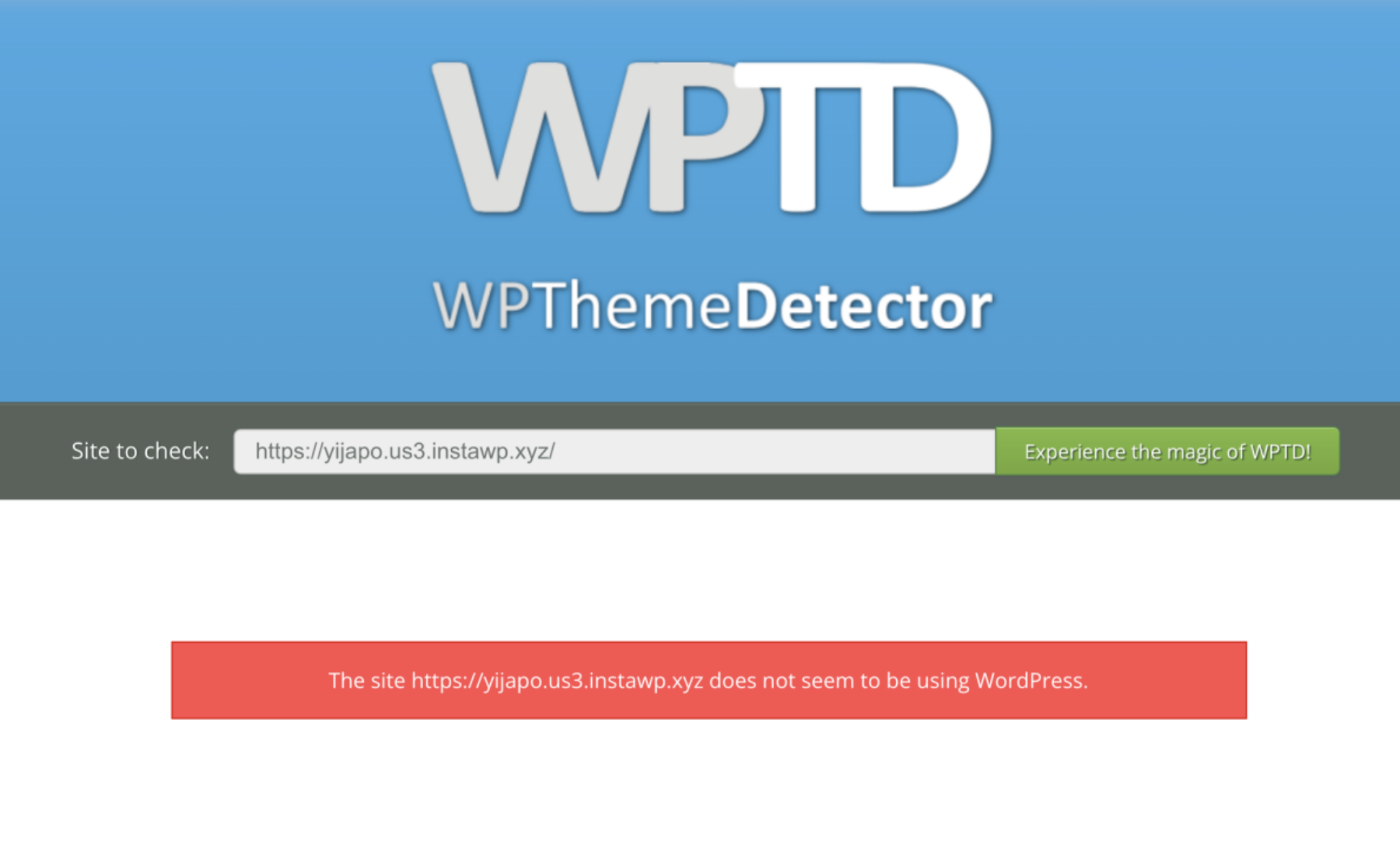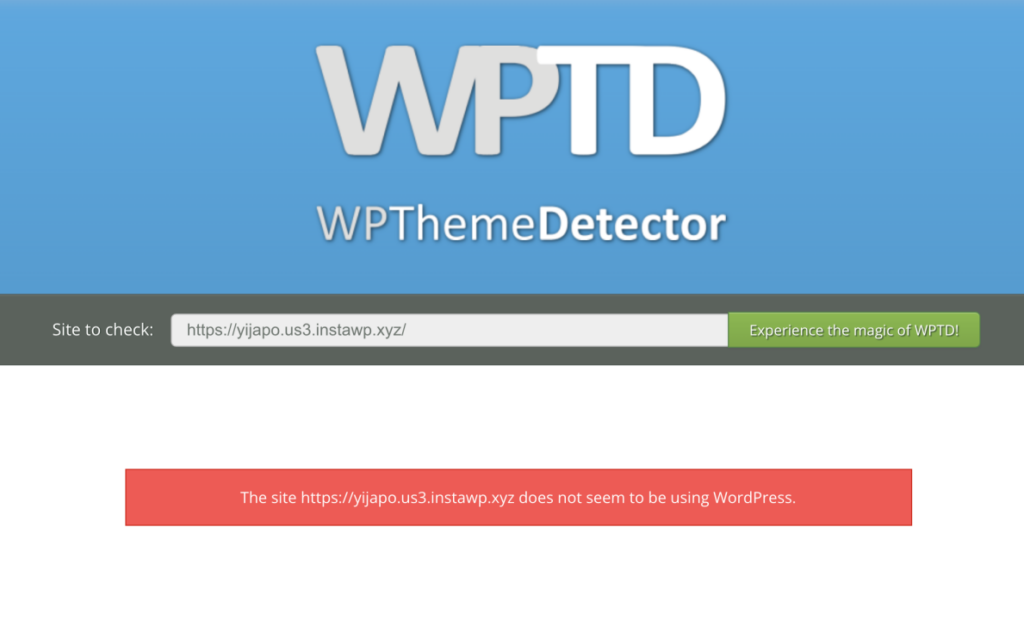 Pricing Plans
Monthly Pricing and Annual Pricing
Hide my WP Ghost comes with four pricing plans- Ghost All-Especially for agencies, Ghost 10-For Midsize Businesses, Ghost 5-For small businesses, and Ghost 1-For bloggers. On the other hand, you can get a free trial of hide my WP ghost before make a purchase for the yearly subscription starting from $23. Almost all the features are included in the affordable hide my WP ghost plans.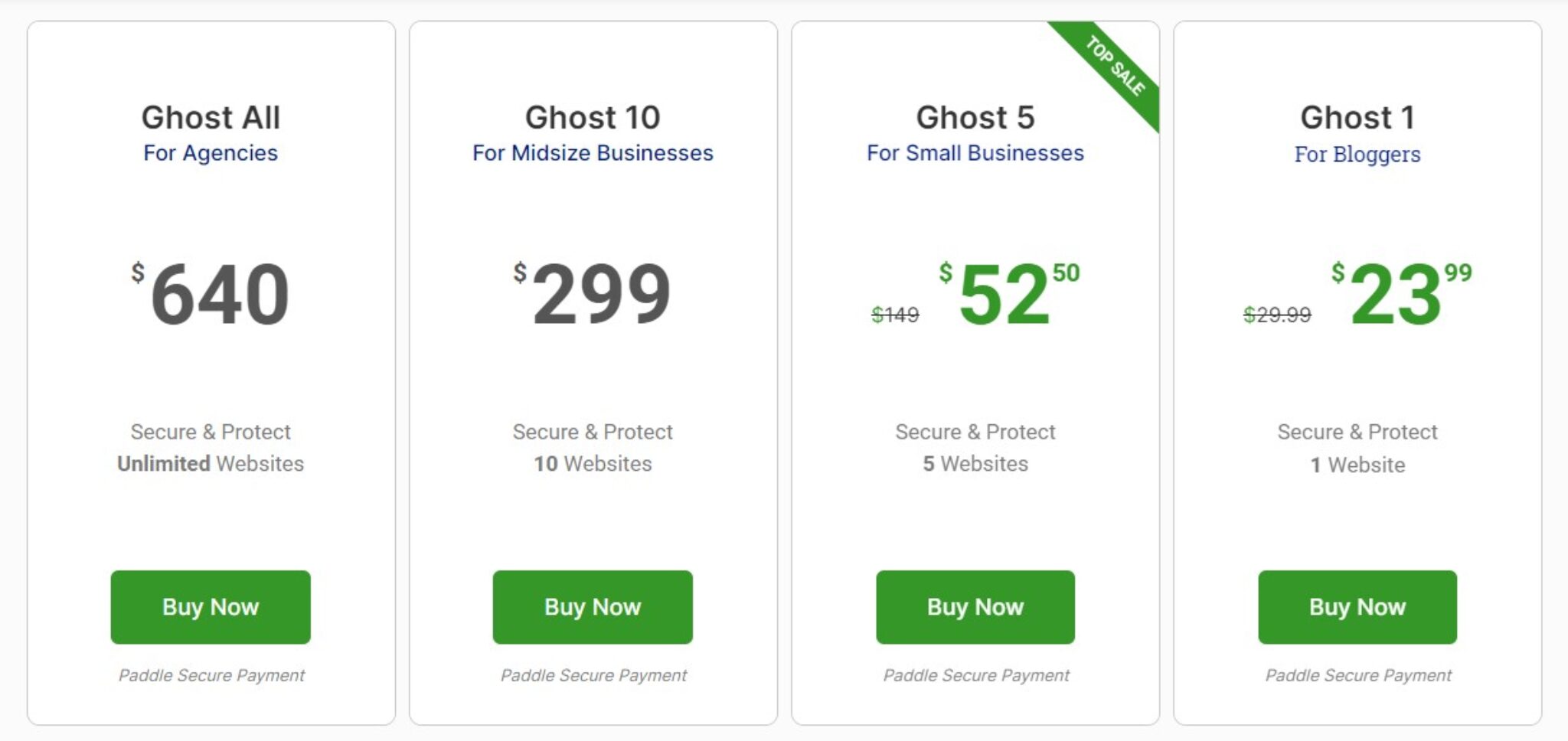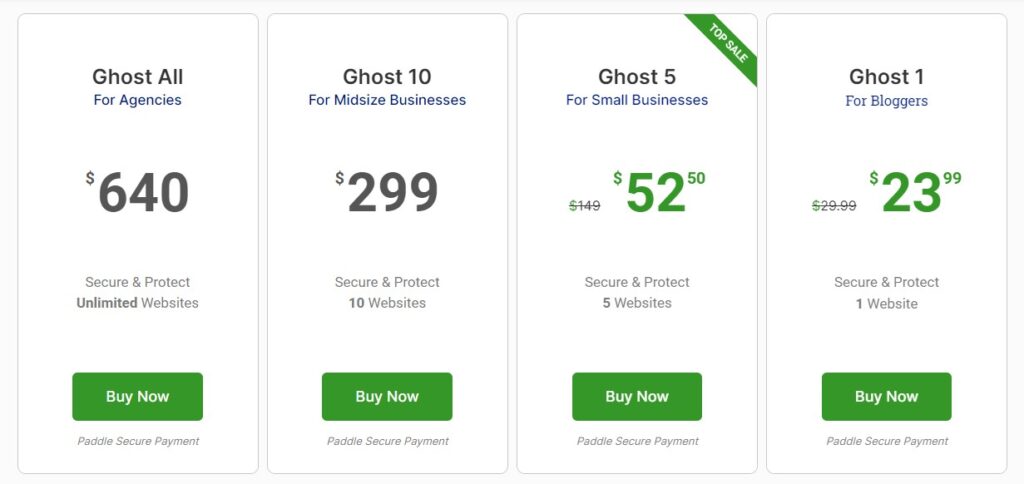 Support
Technical Support, Knowledge Base, Roadmaps, Changelogs
Alternatives
Similar Apps
If you are using WordPress as your website platform, it's important to have a plugin like 'Hide My WP Ghost' to hide WordPress from hackers. By using a plugin like 'Hide My WP Ghost', you can easily hide your website from bots and visitors online. When a plugin like this is used, the common paths of the website are changed without affecting its file location.
If you are looking for an alternative software for hiding WordPress, consider using these
Wordfence protects against these common attacks by hiding paths such as /inc, /ext, and /inc/uploads. It also hides plugins and themes from online visitors. Wordfence provides a secure website with various levels of security and malware protection.
IThemes Security Pro is a security plugin for WordPress that provides various security and protection features to safeguard your site from attack. It includes security features such as malware removal, data backup, and other protection mechanisms.
With Sucuri, site owners can detect and resolve website performance issues proactively, preventing them from becoming vulnerable to attacks. Sucuri helps ensure that website owners stay protected against online threats.
Final Verdict
Is Hide My WP Ghost right for You ?
Hide my wp ghost plugin is a security plugin that helps hide your site from bots and hackers. It offers security features that can help you avoid SQL injection attacks and website vulnerabilities, which can be harmful for your site's security. If you're looking for a plugin that will hide your website from bots and hackers while still allowing you to manage it using standard admin panel features, then hide my WP ghost may be the perfect solution for you.
Sign up for Hide My WP Ghost now and see for yourself how this security plugin can help protect your website from bots and hackers.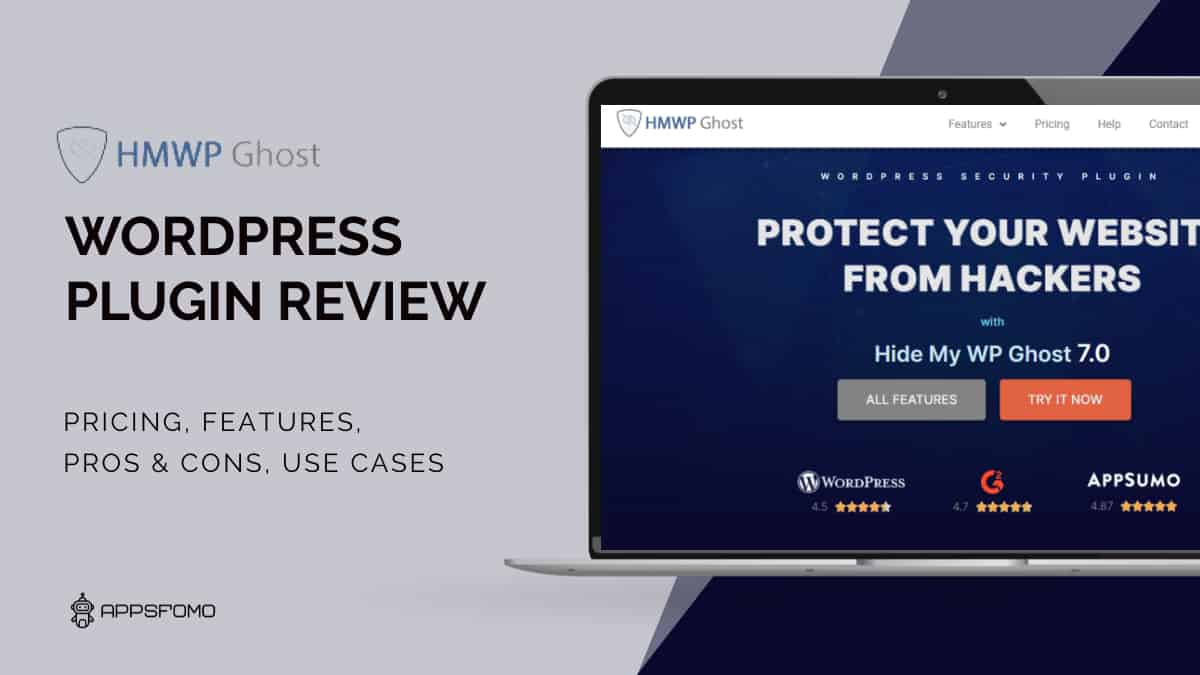 Specification:
Hide My WP: Easiest way to hide WordPress from Hackers
| | |
| --- | --- |
| Review Date | February 2023 |
| Company | Squirrly |
| Country | UK |
| Initial Release | 2012 |
| Pricing | Annual Payment, Yearly |
| Free Version | Not Available |
| Lifetime Deal | No |
| LTD Platform | N/A |
| Money-Back | 30 Days |
| Support type | Emails |
| Integrations | Yes |
| Supported Device | Browser, Web Based |
| Mobile app | Not Available |
| Affiliate Program | Yes |
PROS:
Protection from cross-site scripting
Advanced Ghost mode
Remove all traces of WordPress from the platform
CONS:
No 2FA authentication options
Online Panel could be improved in terms of UI
Events log can be improved to monitor the sites.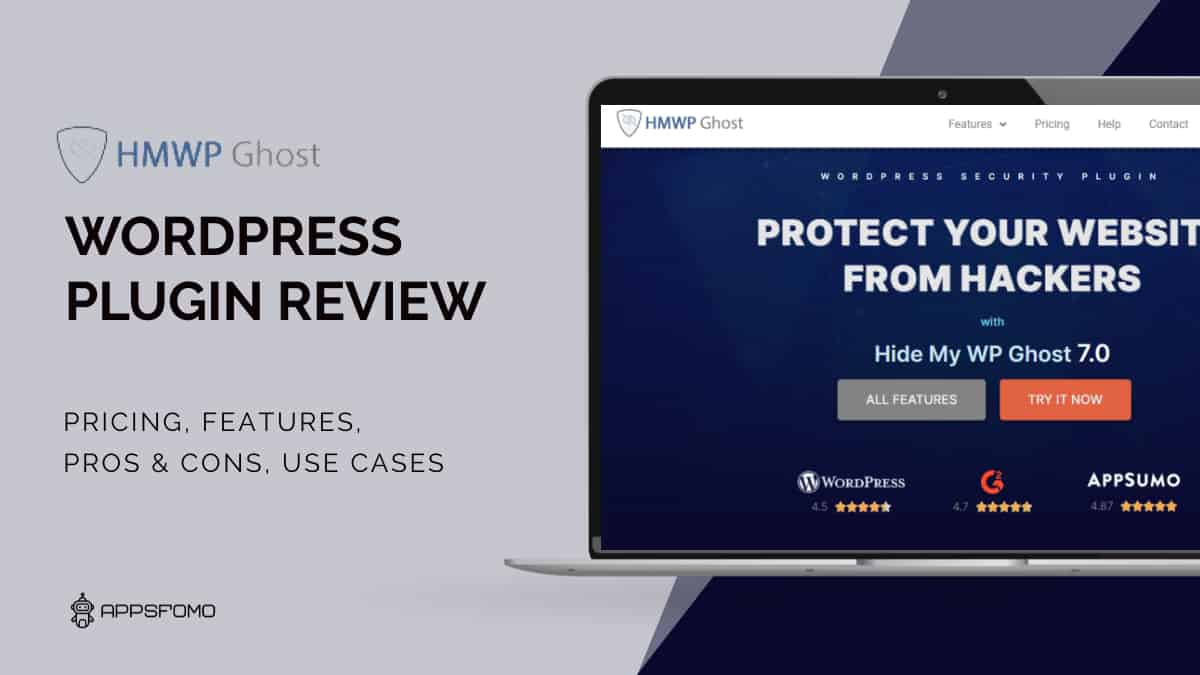 Hide My WP: Easiest way to hide WordPress from Hackers