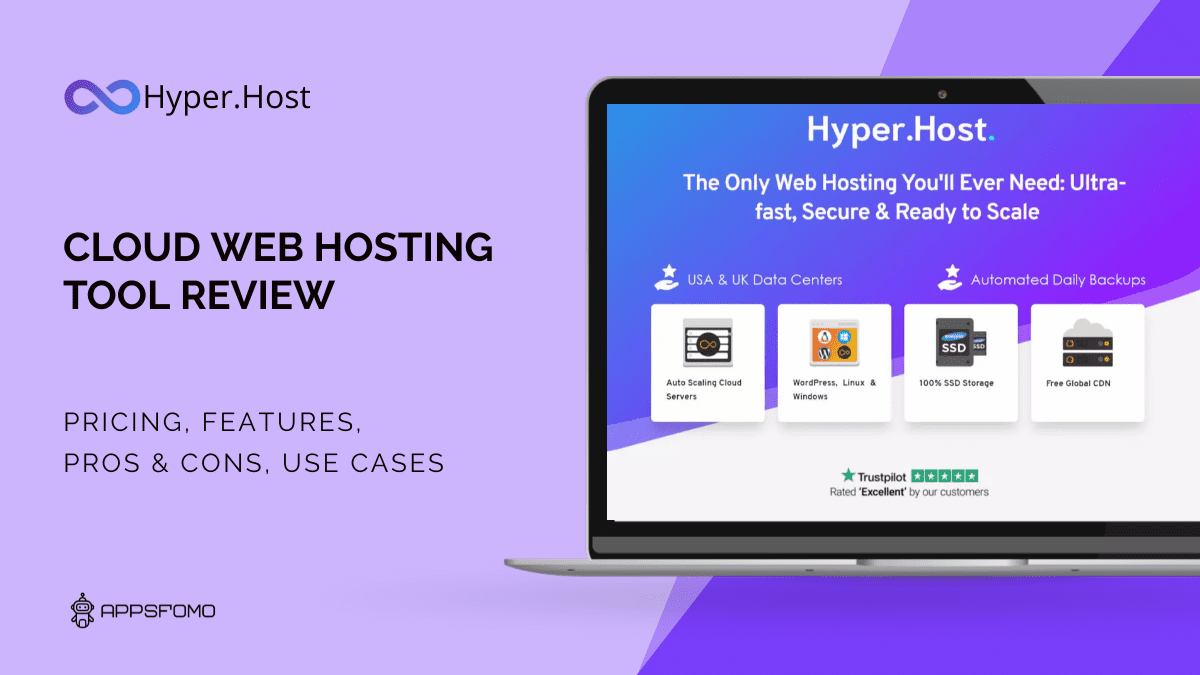 HyperHost: Best Lifetime Web Hosting Provider for Your Website
Add to wishlist
Added to wishlist
Removed from wishlist
0
Add to compare
If you are looking for hosting providers that provide WordPress hosting at a very minimal price, HyperHost is the one for you. It is a hosting service provider that has gained popularity recently and stands out from other hosting companies because of its unique features like Inbuilt caching, Global Edge CDN, and free SSL certificates.
The company's core goal is to give customers the best hosting experience possible at an affordable price. We will be discussing all the reasons why we believe that HyperHost is worth considering as a host for your WordPress blog or business website.
The only host you'll ever before require: ultra-fast, safe and secure & prepared to the range.
What Is HyperHost?
Overview
HyperHost is an ultra-fast web hosting platform built for WordPress, Windows & Linux-based websites.
Hyperhost is a cloud hosting provider that provides fast and reliable hosting solutions at affordable prices.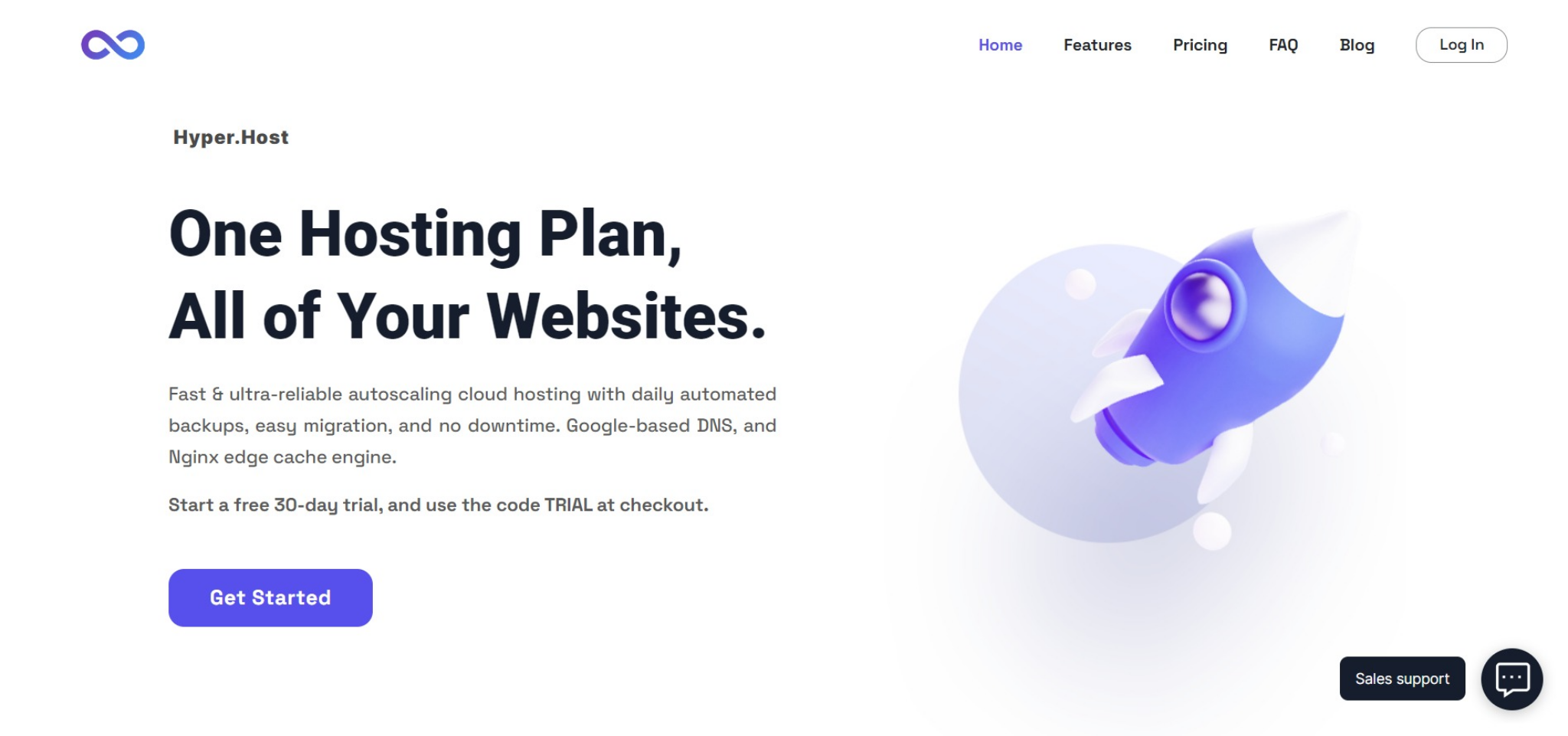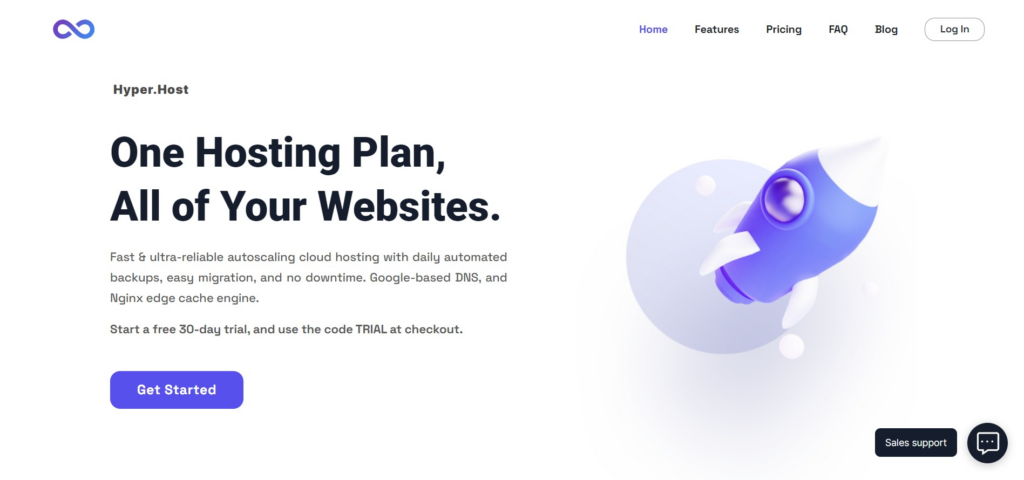 Hyperhost's custom-built fully automated cloud infrastructure allows you to host your website without having to worry about the security of your data or the availability of your site. With automated scaling, it intelligently responds to the demand of your visitors through its ultra-fast CDN, thereby making sure that your visitors will always have an optimized experience on all devices. Has daily automated backups, easy migration from previous hosts, and no downtime at all.
Company Details
Hyperhost is a Ukraine-based hosting service provider that has been around in the hosting industry since 2017.
Currently, Hyper Host provides hosting for WordPress websites and offers a number of features that make it one of the best hosting providers for WordPress sites.
Online Presence
HyperHost Core Features
cloud Web Hosting service
Hyperhost provides pure SSD web hosting which comes with unlimited bandwidth and disk space limit that you can use according to your needs.
Control Panel
HyperHost comes with a StackCP control panel, which provides an easy way for users to manage their hosting accounts. The control panel offers a host of features, including server management, email hosting, and domain registration. You can also use the control panel to upload files, create blogs or web pages, and encrypt your data with SSL certificates from HyperHost.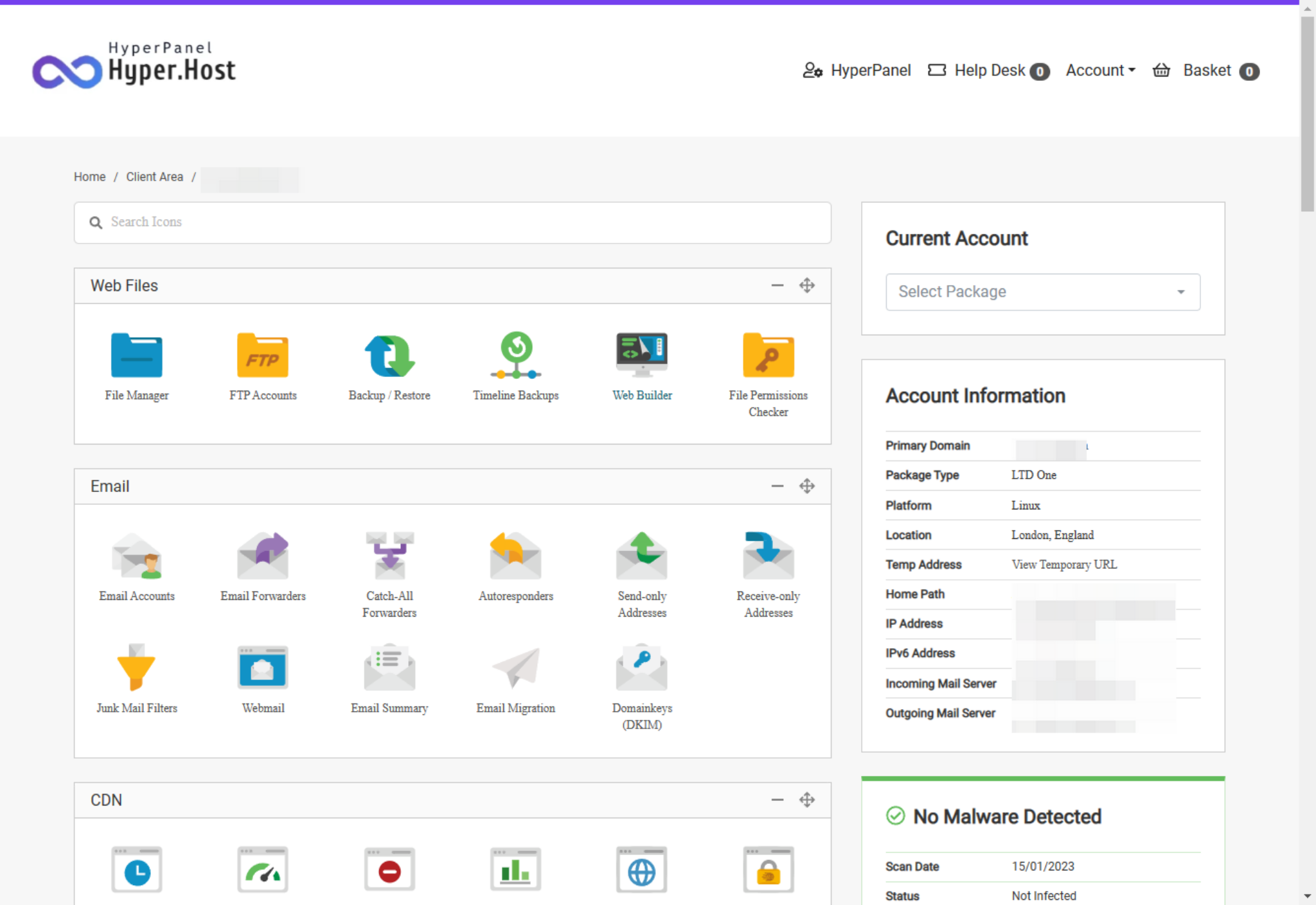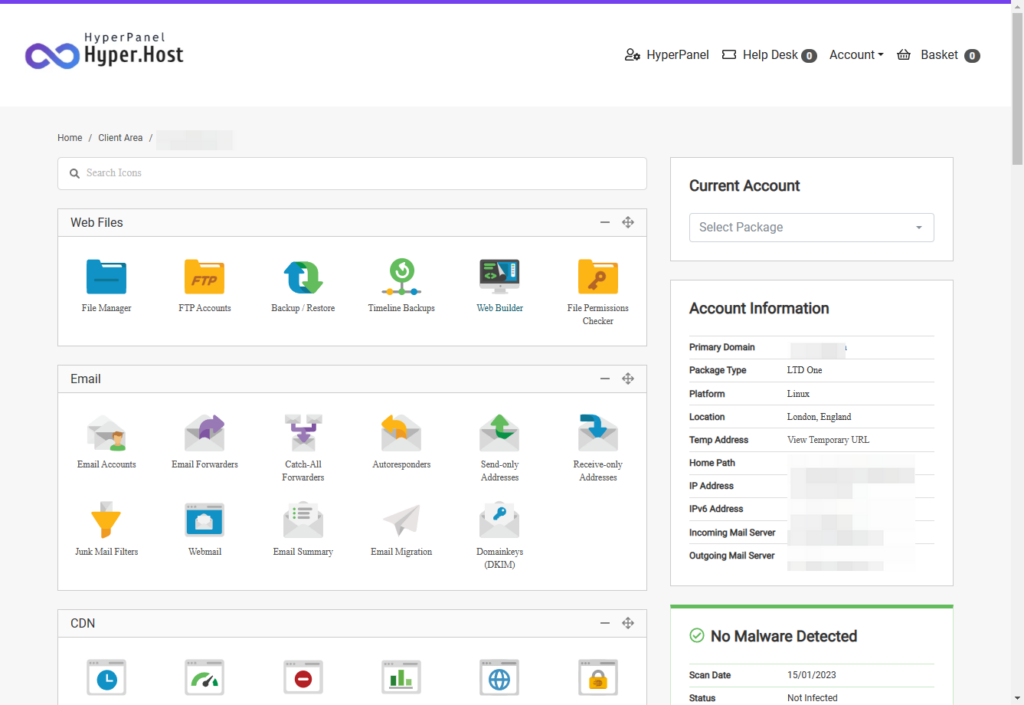 Free Daily Backups
HyperHost offers free daily backups in case of data loss or corruption. This ensures that your website, e-commerce stores, and other important files are always safe and accessible. With HyperHost's reliable backup service, you can quickly restore your site in case of a technical problem or data loss. The company also provides decent support to help you troubleshoot any issues.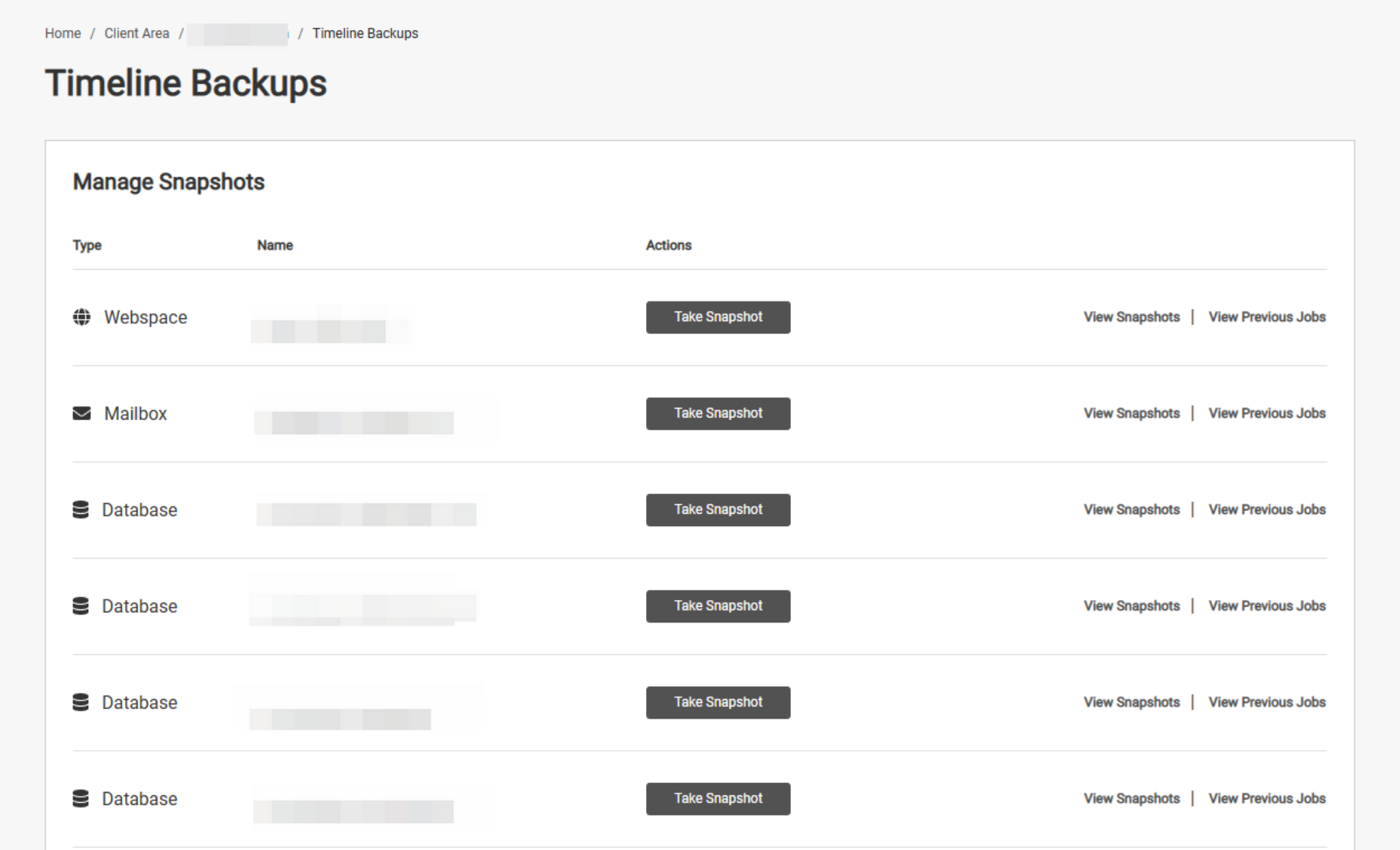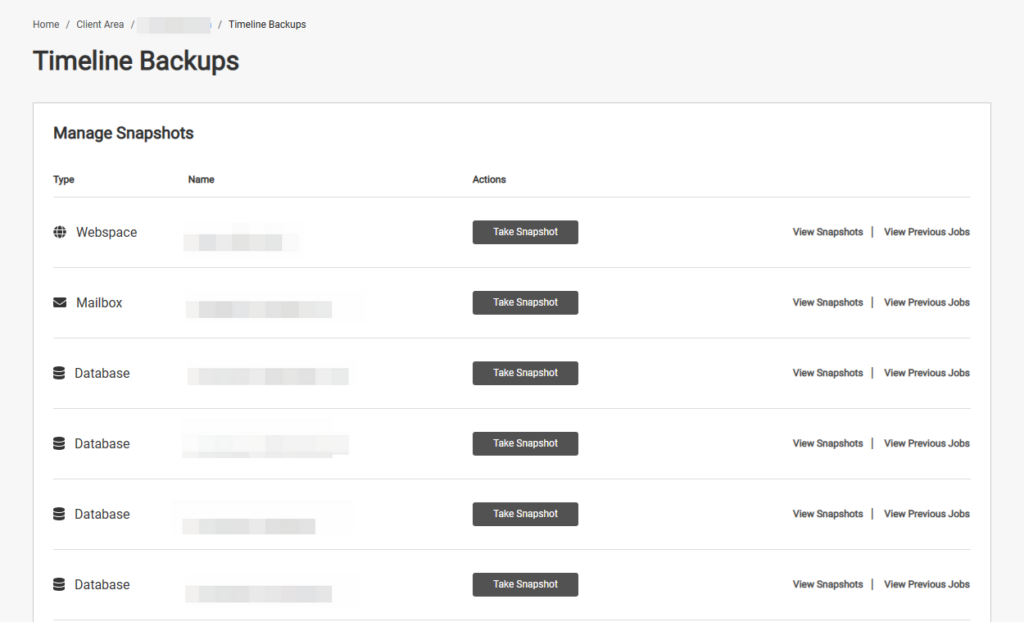 One-click install WordPress & 80+ Apps
Hyperhost's One-click install feature makes it easy to set up and manage your WordPress website with just a few clicks. With 80+ 1-click install apps available, you can easily get started with hosting your website on Hyperhost. within minutes.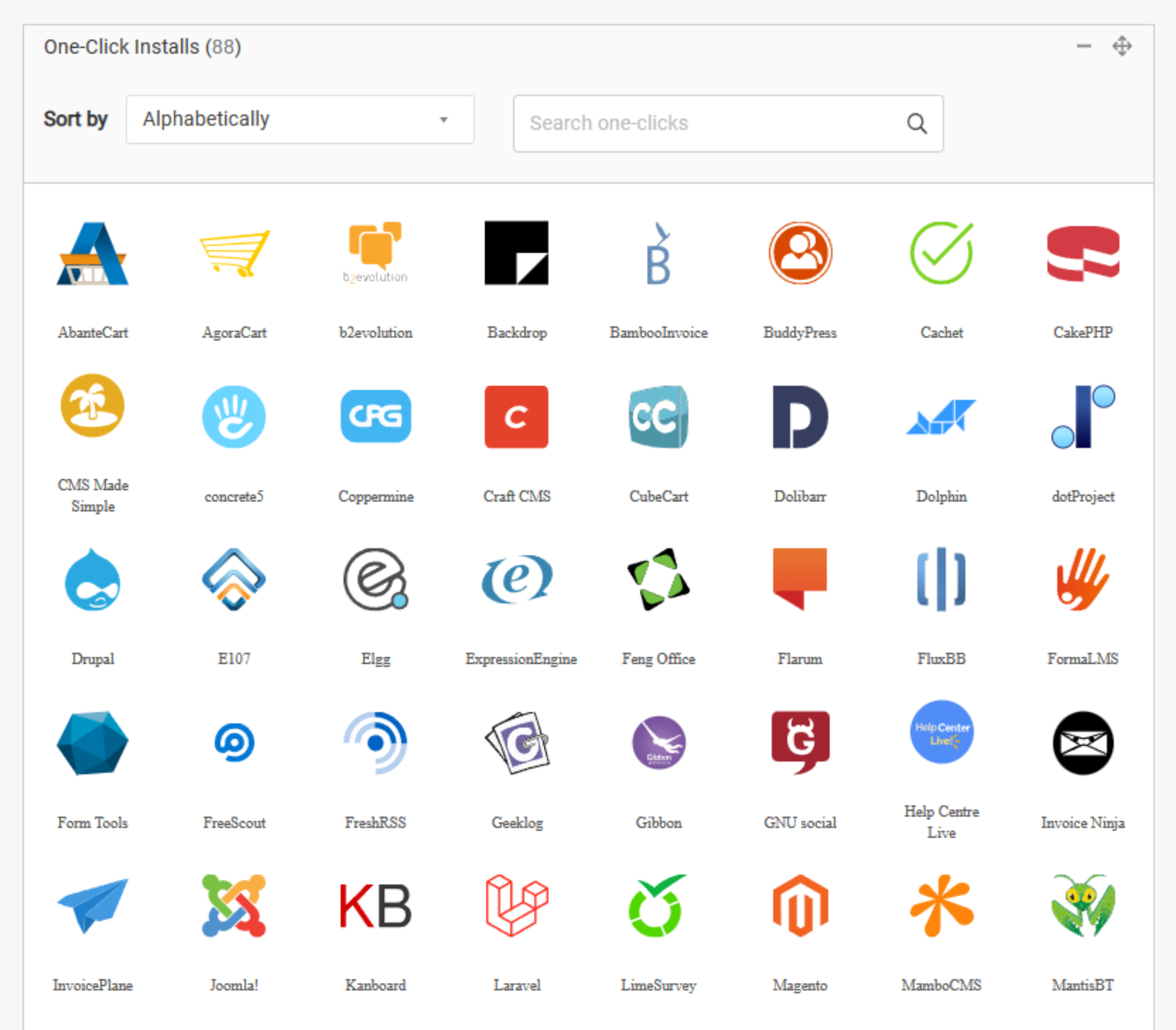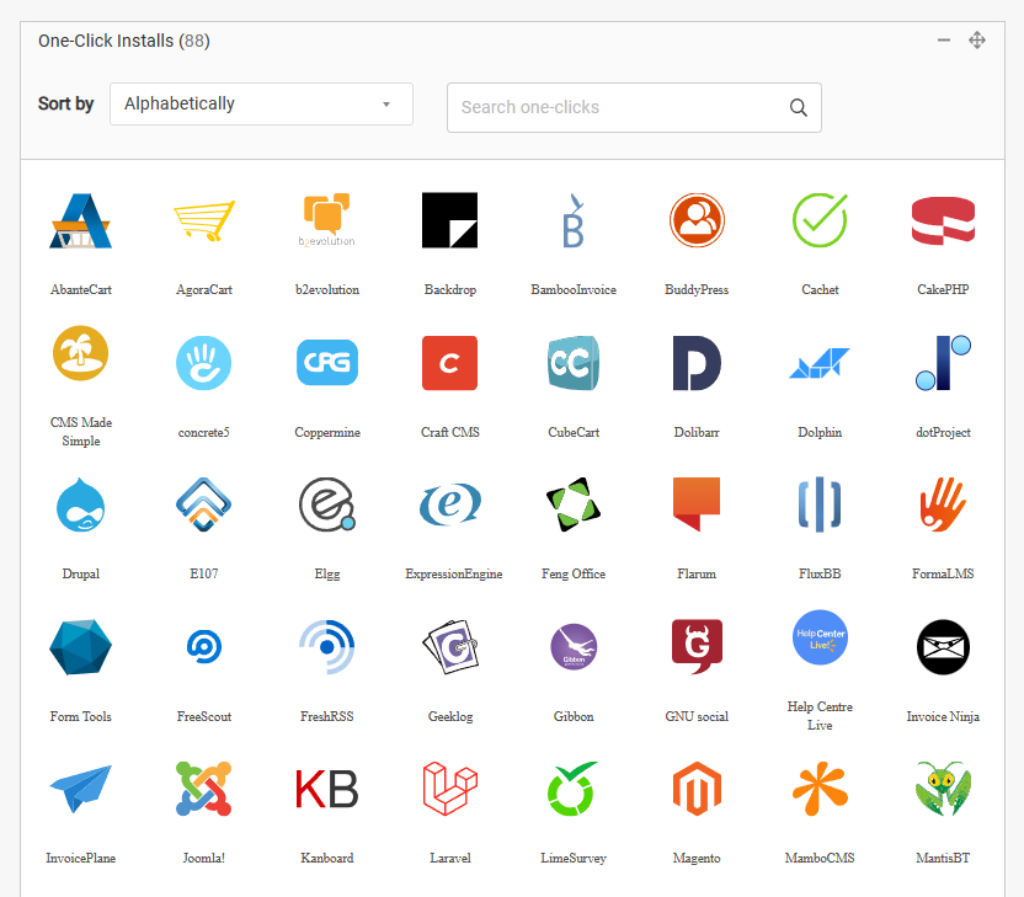 Auto migration from Other Web Hosts
HyperHost offers an easy and automated way to migrate your website from other web hosts. With HyperHost, you can easily transfer your website's content, settings, and files to our hosting infrastructure without any hassle or damage from Cpanel, Plesk or DirectAdmin Servers.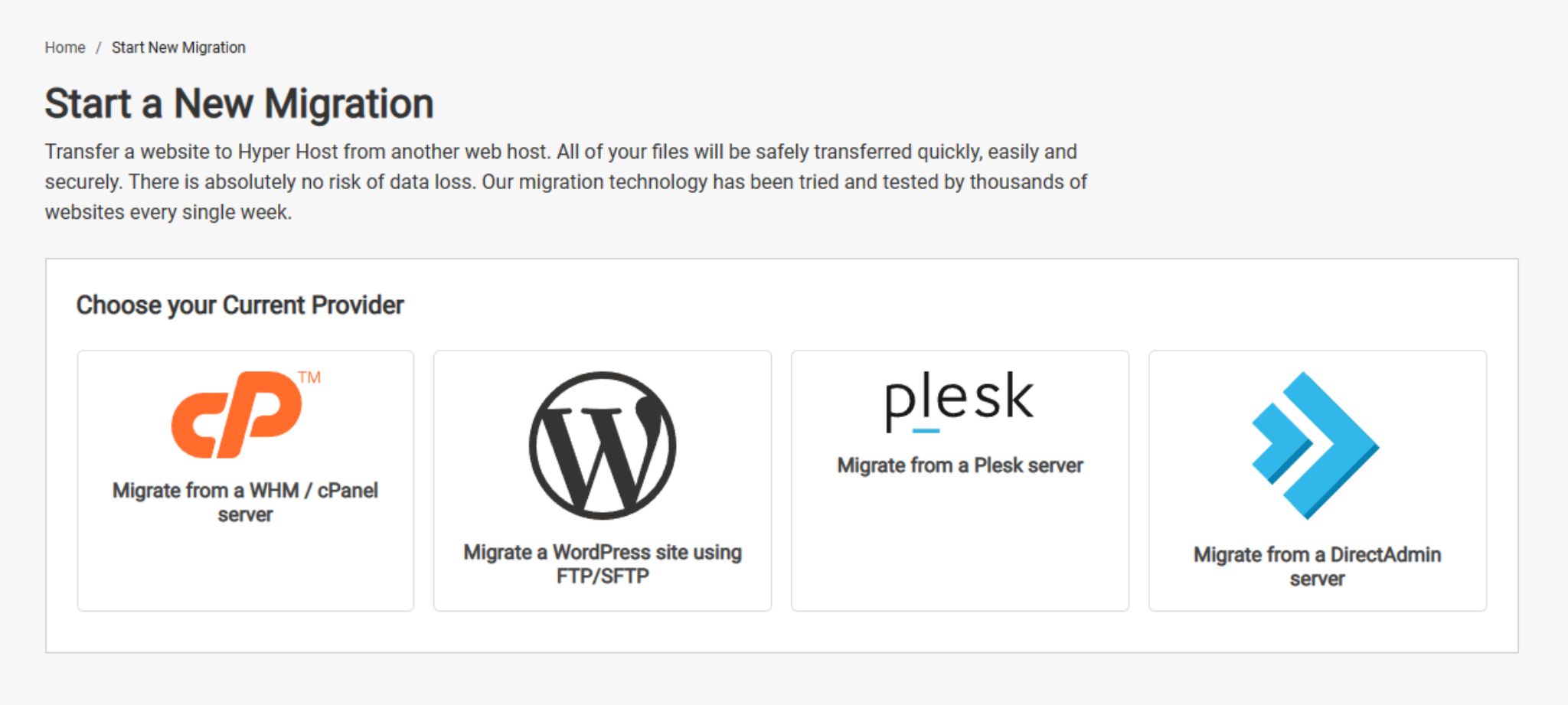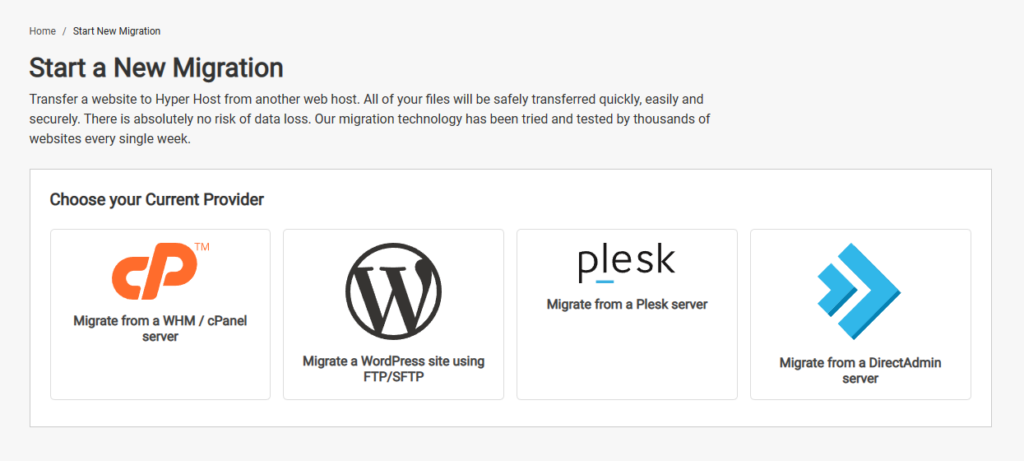 Hyperhost Availability, Uptime, and Reliability
Hyperhost offers only a shared hosting plan. They don't provide any VPS or dedicated hosting plans as of now.
Hyperhost has servers in UK and US. The company has great uptime, but speed and reliability are not the best when compared to its competitors.
We and many other Hyperhost users have reported slow response time and bad speed scores. Some of the reviews also mention that support is not very good
Why Choose Hyperhost?
Benefits and Applications
HyperHost's quick and easy installation process makes it easy for everyone to set up a web host environment that opens up a broad range of features and tools to help you manage your website and online presence.
Hosting Made for WordPress
HyperHost is one of the few web hosting providers that offer native WordPress plugins that integrate caching and CDN with the server. With this, your WordPress website will run smoothly on Hyperhost regardless of how complex your content or design might be.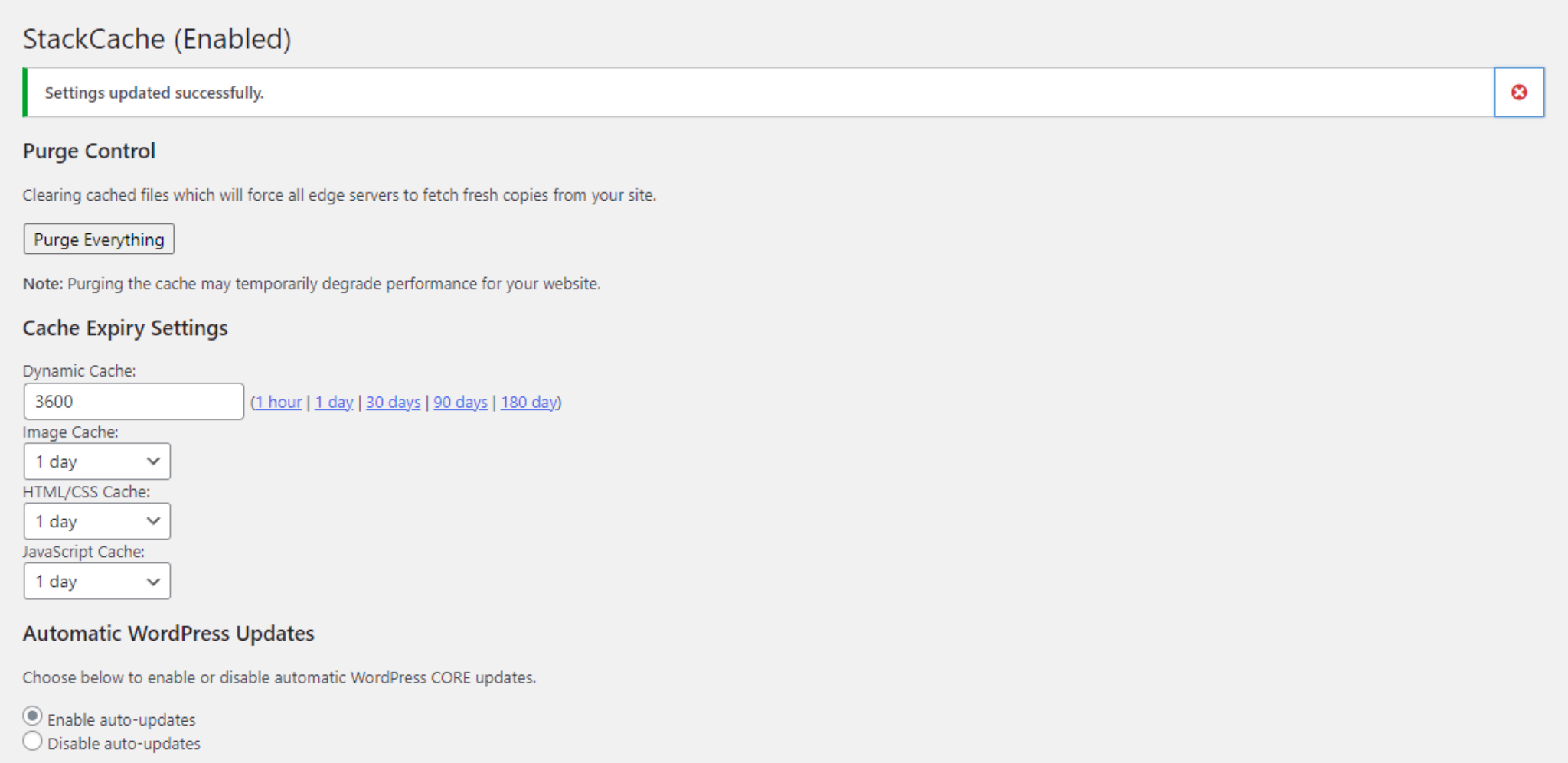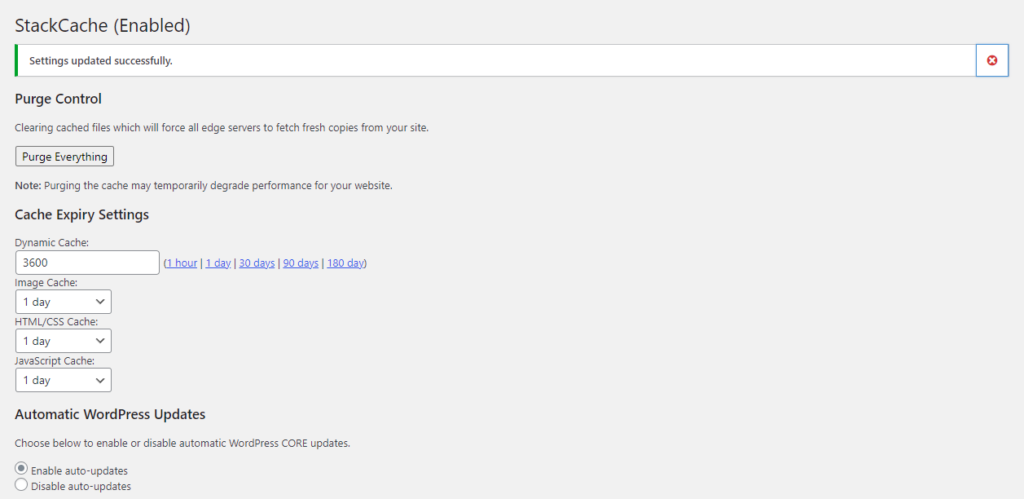 Hyperhost offers a One-click install feature that makes it easy to set up and manage your WordPress site with just a few clicks. They also have an extensive range of 1-click apps available so you can get started quickly with hosting your website on Hyperhost.
Inbuilt-Caching & Web Optimization
One big benefit with hyper host its inbuilt-Caching System, which seamlessly stores pages and content on HyperHost servers, ensuring that your website remains up and running regardless of traffic levels.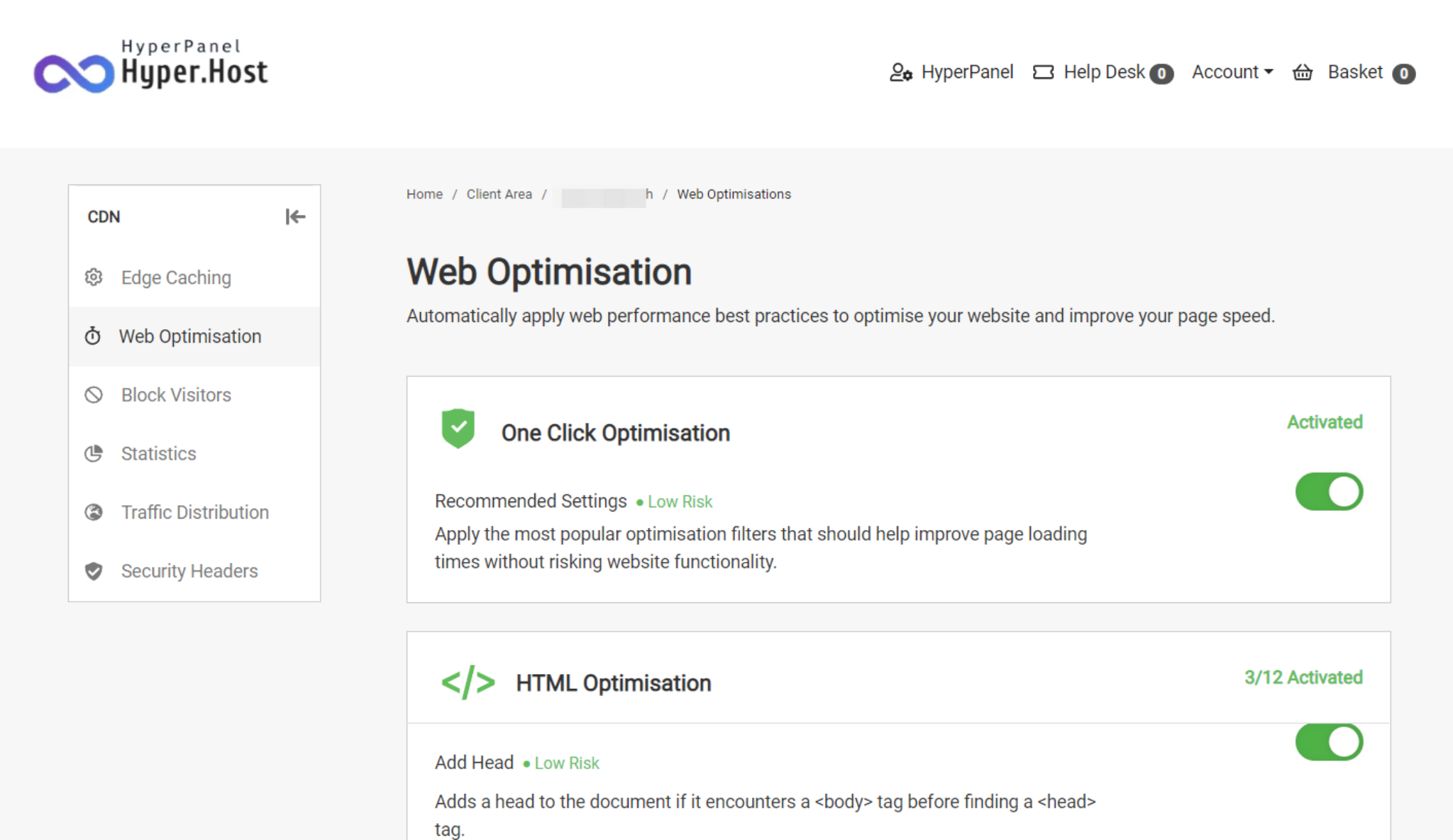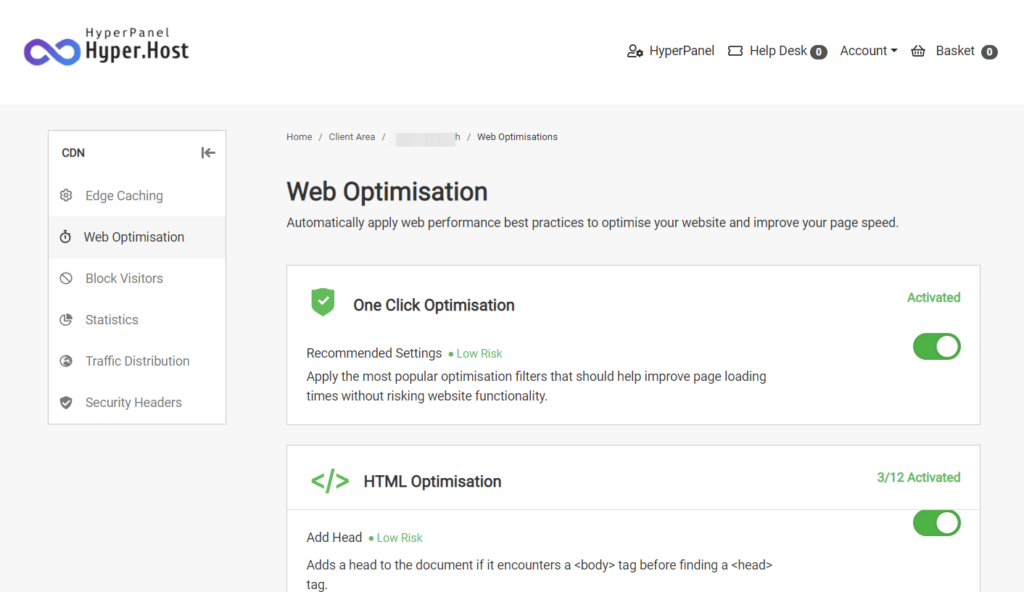 This service guarantees stability, performance, and security for your website.
Free Global CDN Network
HyperHost is a leading global CDN provider that offers a free global CDN network for improving website performance. It provides a free service in which websites can easily load web pages from different locations around the world to improve the speed of web page loading.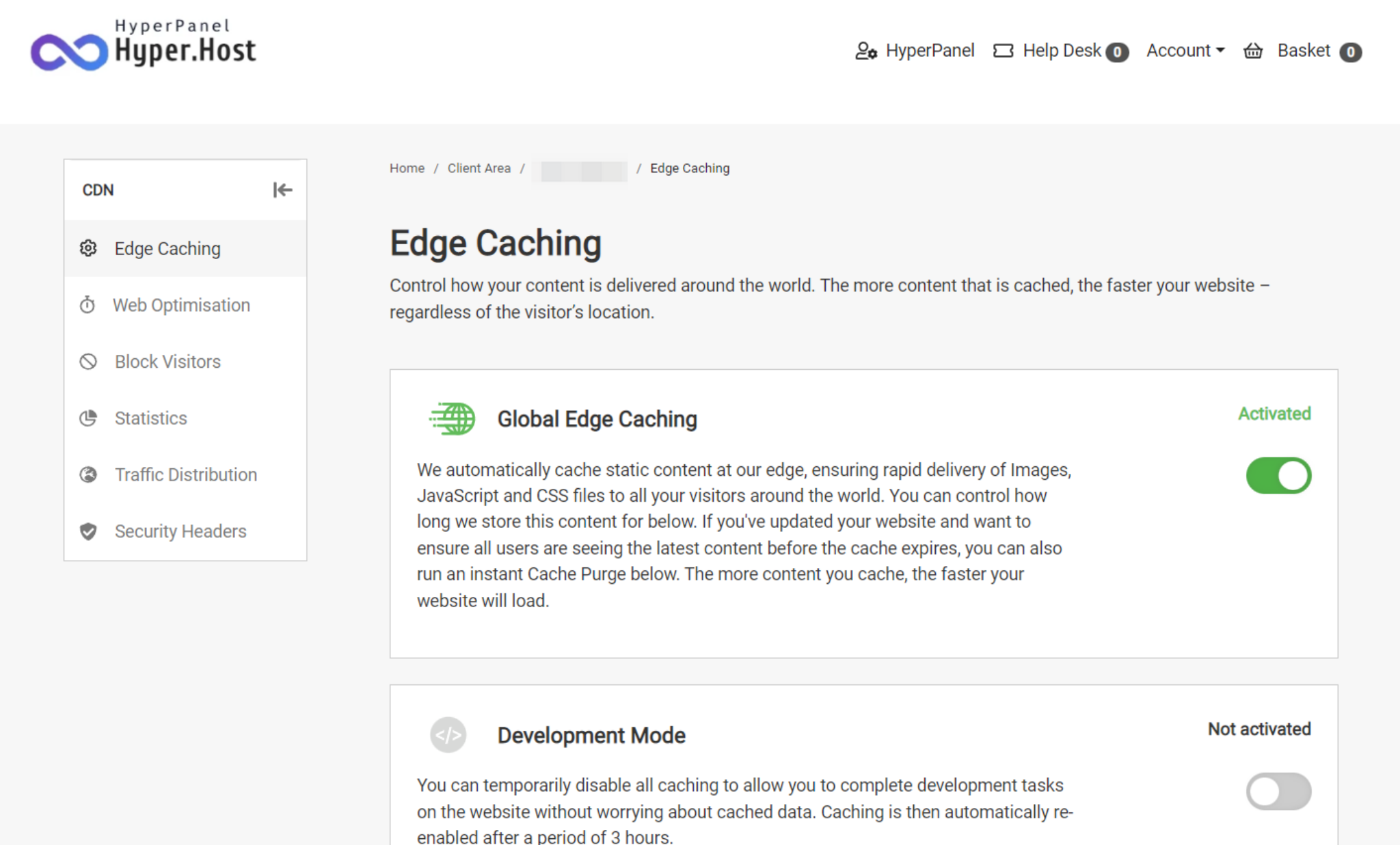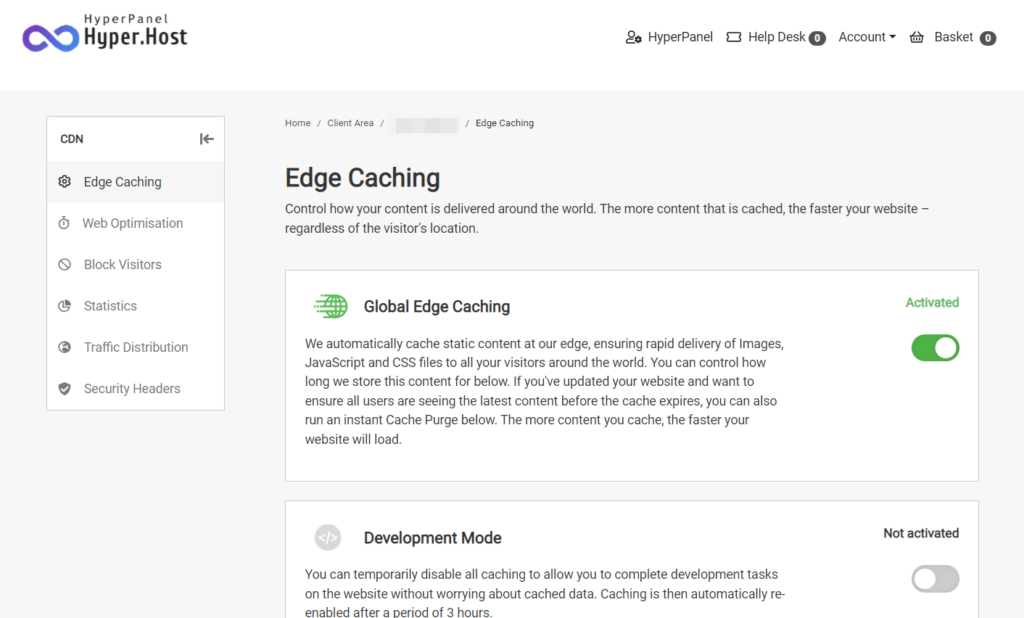 This allows users to access websites faster, save data costs, and reduce resource usage.
Malware Scanner
One of the features that make HyperHost stand out is its malware scanner, which can help detect and remove malicious content from your website. This can help protect your website from being compromised by viruses, malware, and other online threats.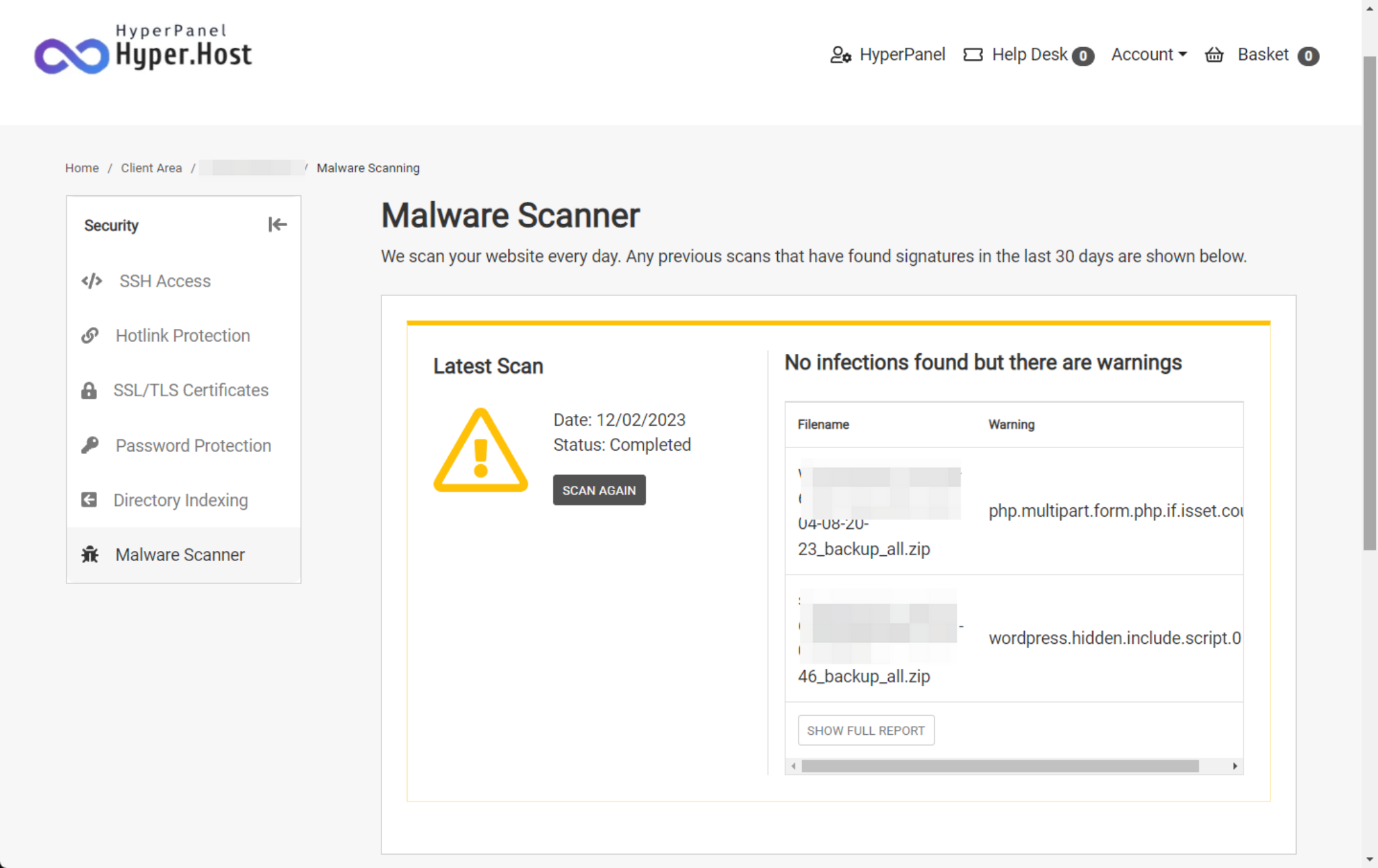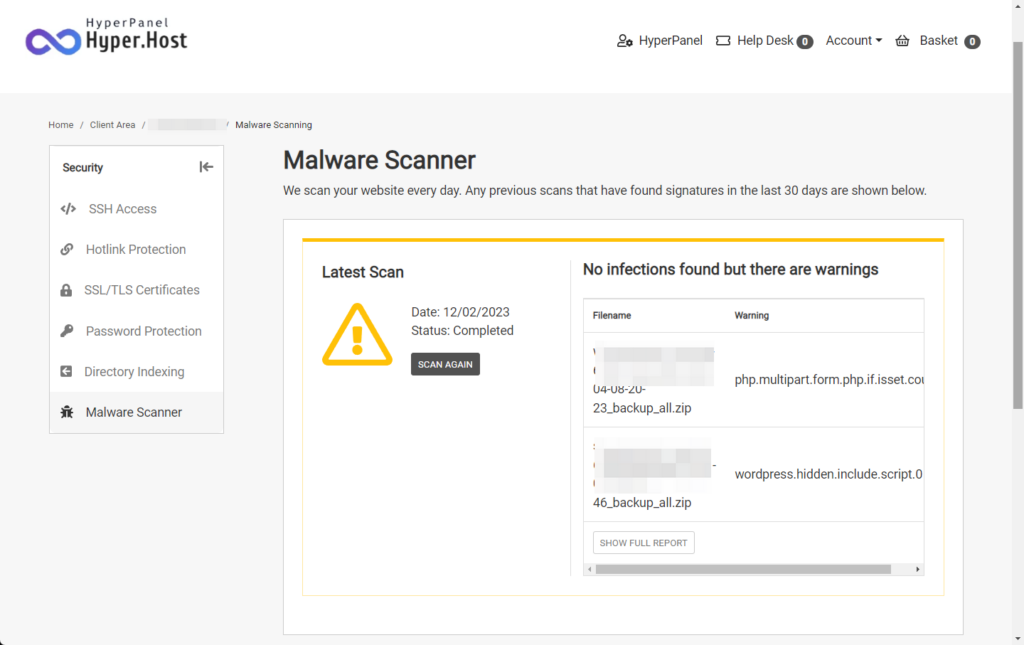 Pricing Plans
Monthly plans
Hyperhost provides a wide range of hosting plans suitable for businesses of all sizes. Its pricing plans are designed to meet the needs of individuals and small- and medium-sized businesses, and its features are tailored to meet the needs of web developers, bloggers, and other online content creators.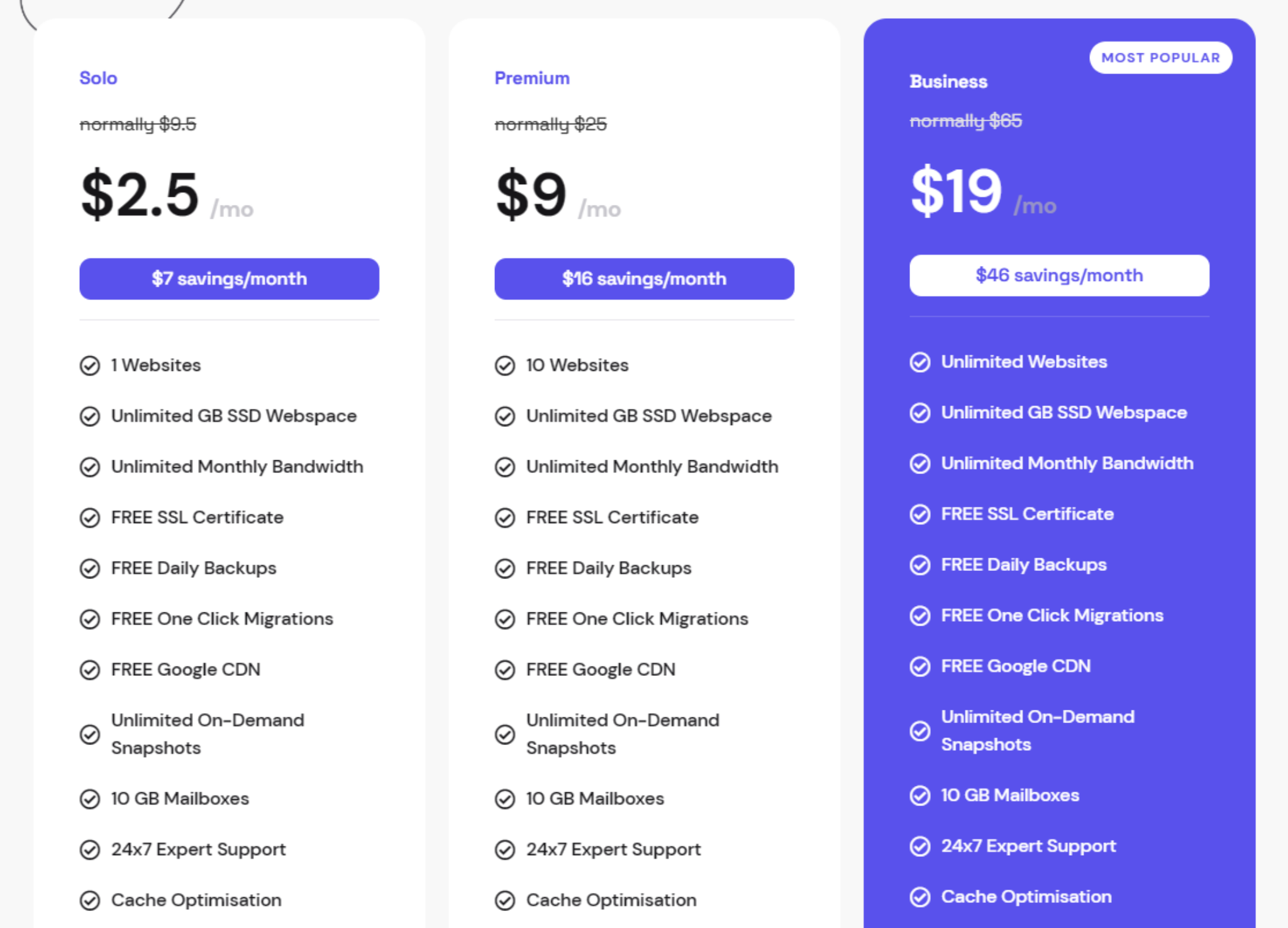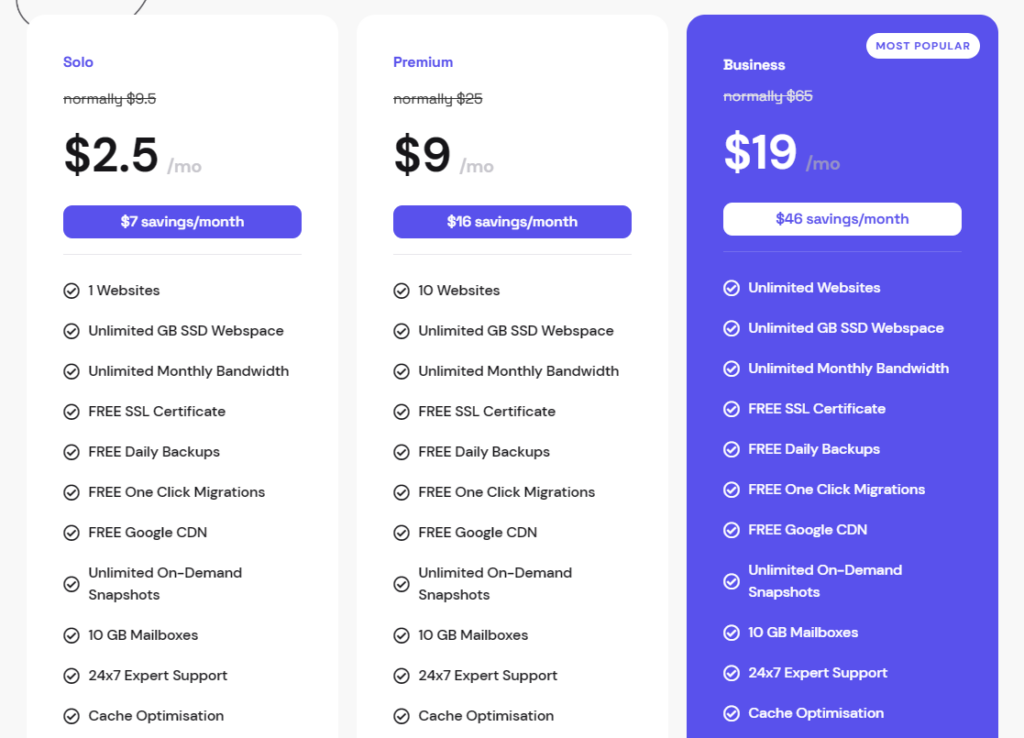 Hyperhost offers different plans starting from $2.5 per month. The highest-end plan costs just $19 per month, which is quite affordable given that you're getting a lot of features in return.
Hyperhost Lifetime Deal
Hyperhost has launched lifetime deals on multiple platforms such as Dealify and Stacksocial. With Basic plans s starting at just $59, you can enjoy hosting without any worries of cancellation or hidden costs.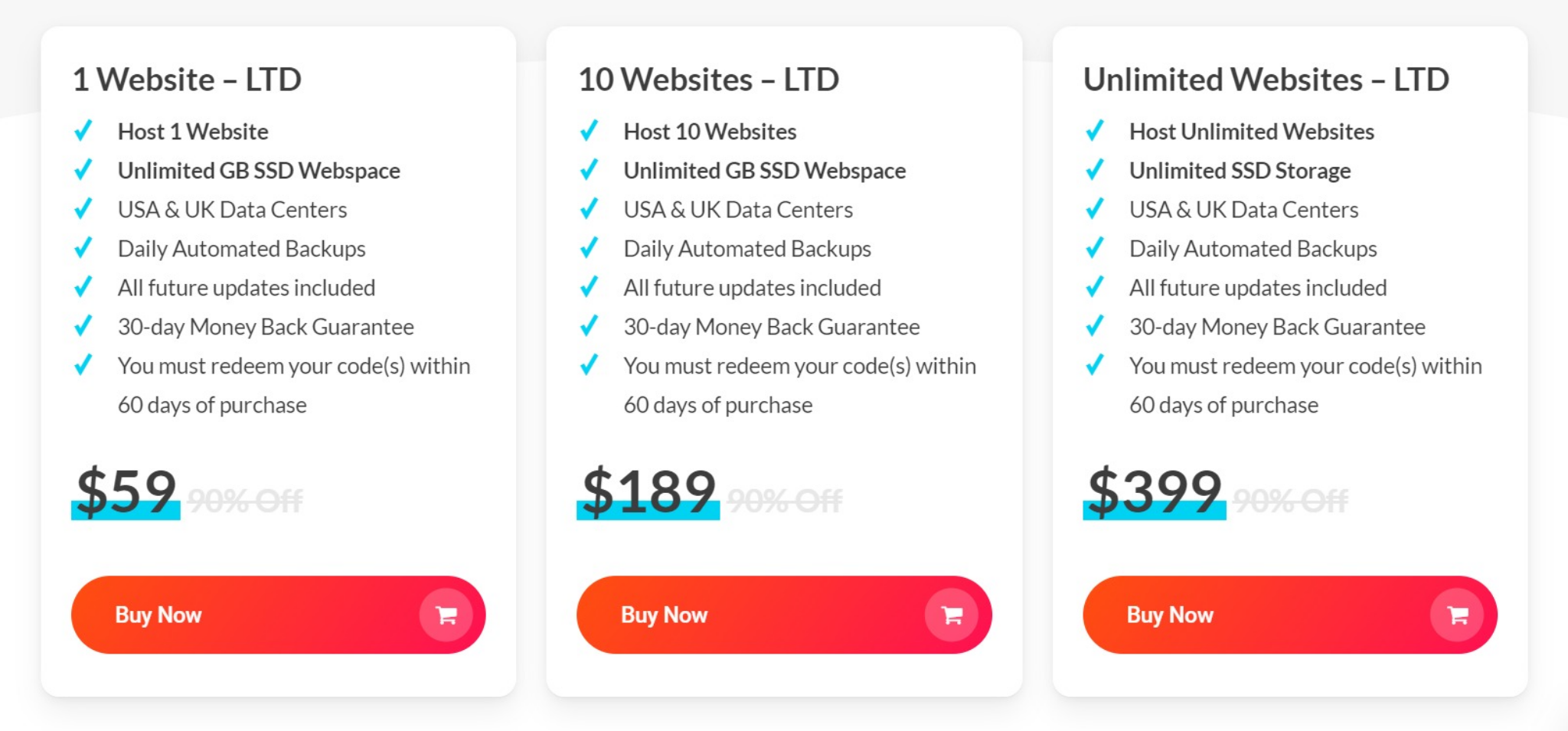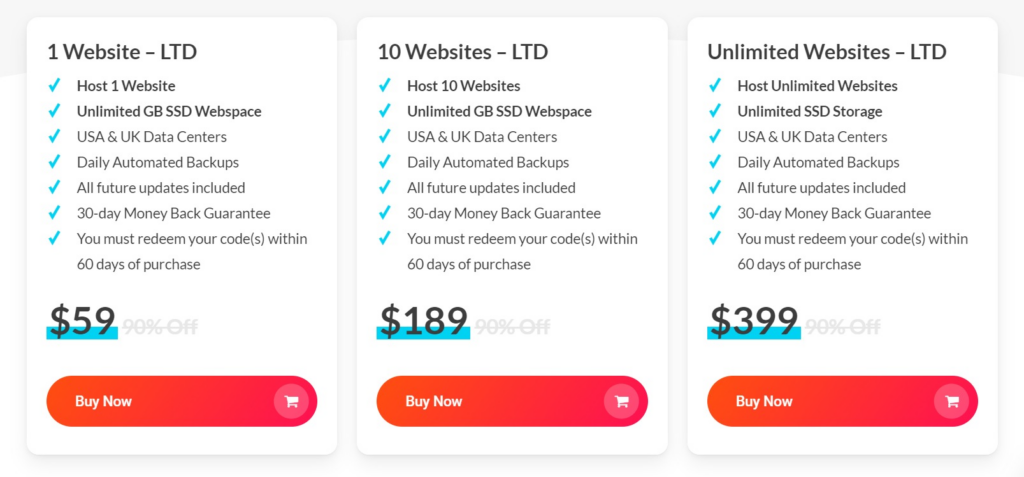 Support
Technical Support, Knowledge Base, Roadmaps, Changelogs
The downside is that being a small team, support personnel might not be available all the time to assist with any hosting-related queries.
Hyperhost offers support via ticketing and live chat support. Response time takes up to 8 hours, which isn't the best when compared to other service providers like Bluehost, Siteground, and Hostinger.
Technical support is great.
Alternatives
Similar Apps
Bluehost is a Website building tool that offers managed hosting, dedicated hosting, templates, analytics, and more.
Tech-enabled website and vulnerability management service that helps businesses manage server health checks, WordPress staging, and more.
At Hostinger, you can choose from various web hosting-related services that include Domain Registration, Cloud Hosting, Email Hosting, SSL Certificate, and LiteSpeed Servers.
Final Verdict
Is Hyperhost right for You?
Now that you know the reason why choosing a web hosting company can be so vital, it's time to understand how Hyperhost compares to its competitors. All web hosting companies strive to provide the best hosting service, but Hyperhost has proven itself by offering some of the best hosting deals on the web.
However, for speed and reliability, Hyperhost falls behind some of its competitors. Furthermore, live chat support is not currently available on Hyperhost. Despite these negatives, hyperhost still offers a high-quality hosting experience at affordable prices. If you're looking for reliable hosting that won't break the bank, hyperhost is a great option.
Subscribe to our newsletter today and get started with hyper host's 1 month-free trial.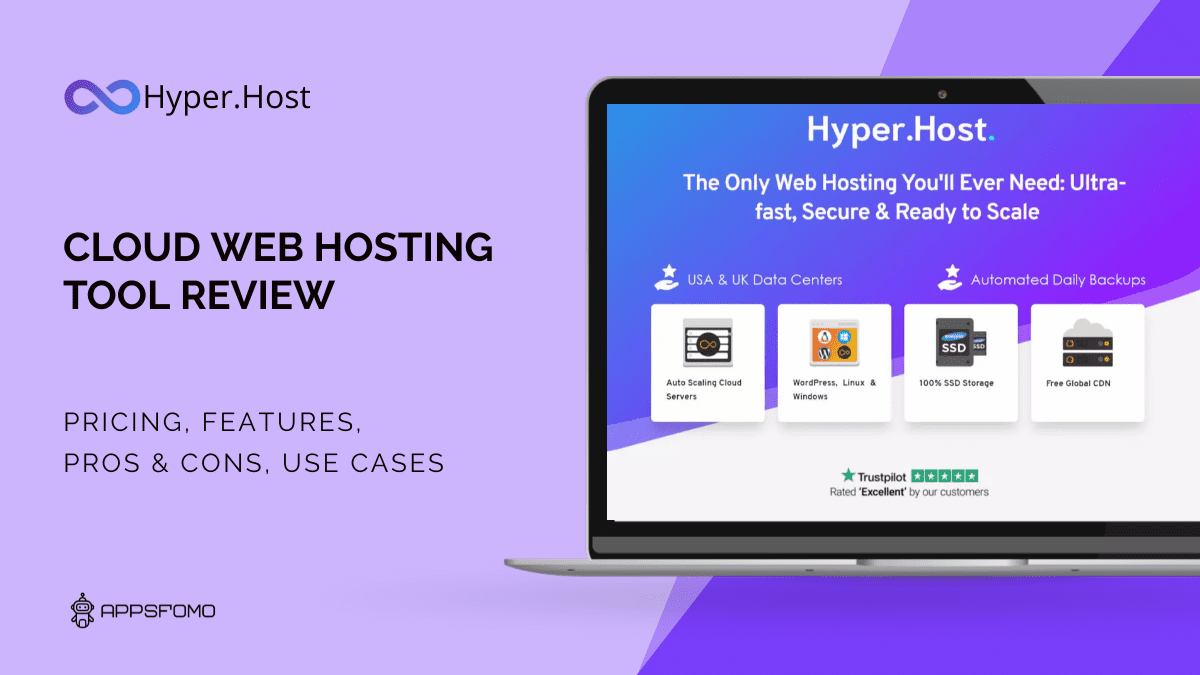 Specification:
HyperHost: Best Lifetime Web Hosting Provider for Your Website
| | |
| --- | --- |
| Review Date | February 2023 |
| Company | Hyper Host |
| Country | USA |
| Initial Release | 2017 |
| Pricing | Monthly payment |
| Free Version | Available |
| Lifetime Deal | Yes |
| LTD Platform | Dealify |
| Money-Back | 30 Days |
| Support type | Email, Live Chat, Ticketing |
| Integrations | N/A |
| Supported Device | Web Based, Windows |
| Mobile app | Not Available |
| Affiliate Program | Yes |
PROS:
Very affordable Pricing Plans
Lifetime Hosting Deal
User-friendly Control Panel
Malware scanner
Made for WordPress
Inbuilt Caching & CDN
CONS:
Questions surround regarding the future since it is a newly formed Company
Not very Reliable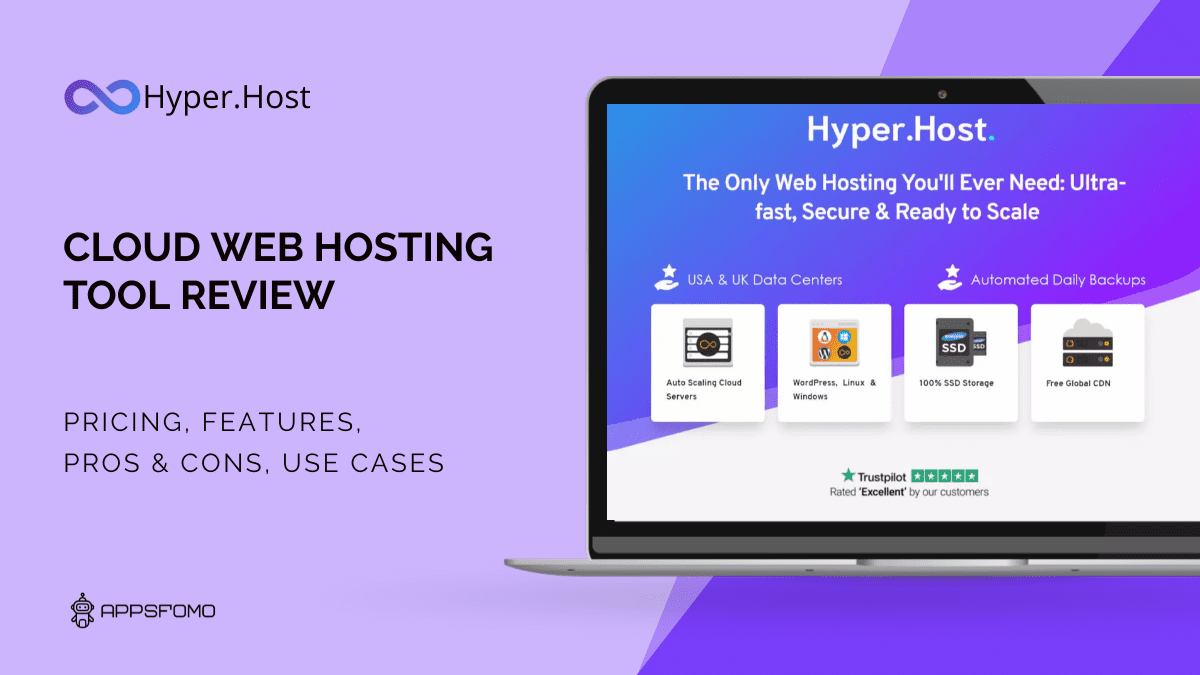 HyperHost: Best Lifetime Web Hosting Provider for Your Website