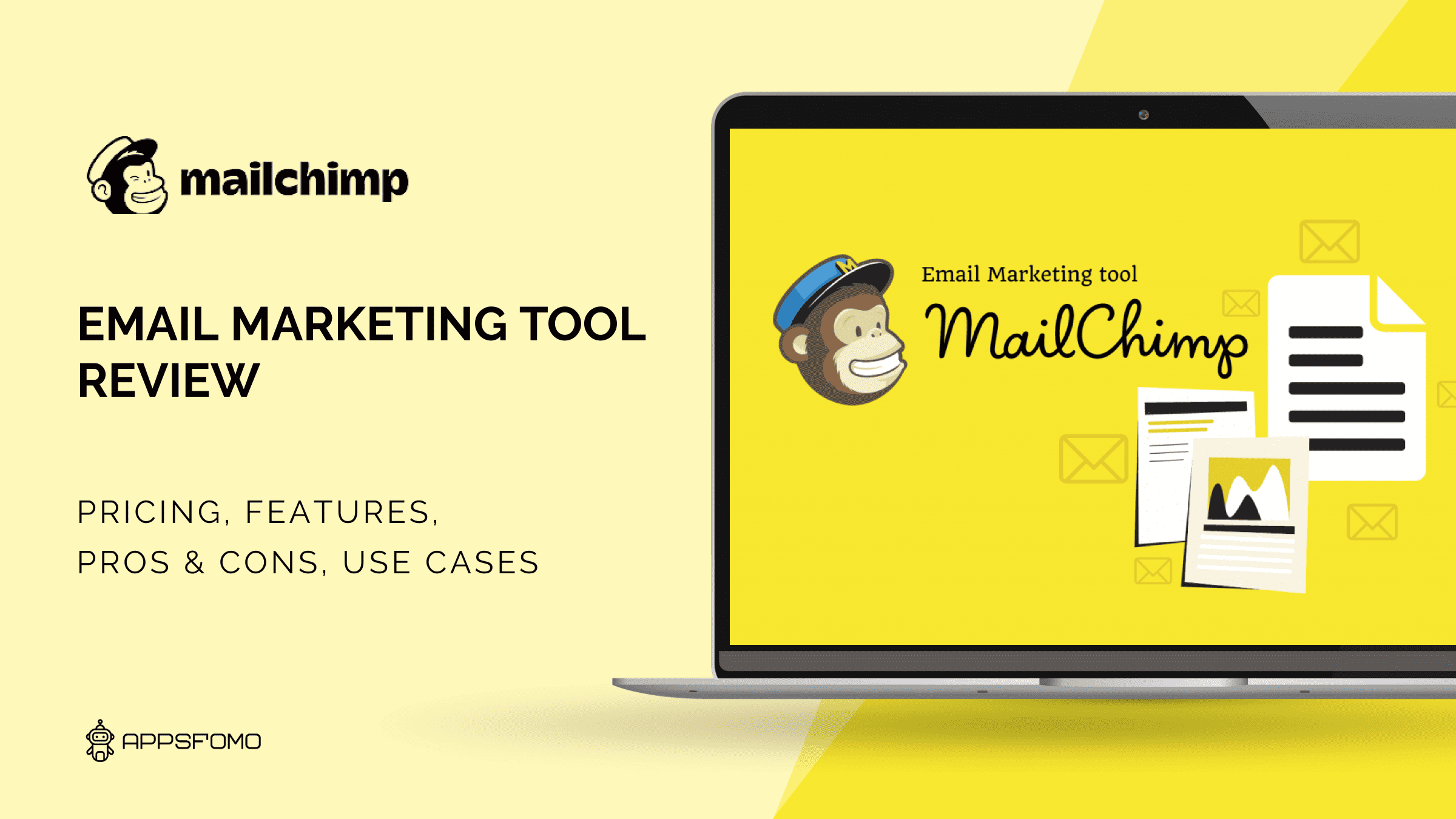 Mailchimp: Is this Popular Email Marketing Tool Right for Your Business?
Add to wishlist
Added to wishlist
Removed from wishlist
0
Add to compare
Email marketing is a powerful tool for businesses looking to connect with their audience and drive results. One popular platform that many businesses use for email marketing is Mailchimp.
With Mailchimp, you can easily create and send beautiful, engaging emails to your subscribers. The platform offers a range of customizable templates that allow you to showcase your brand and message in the best possible way. Whether you're promoting a new product, sharing valuable content, or announcing an upcoming event, Mailchimp has got you covered.
What Is Mailchimp?
Overview
Email marketing remains a powerful tool for engaging with customers and driving business growth. One platform that has stood out among the rest is Mailchimp. With its user-friendly interface, advanced features, and robust capabilities, Mailchimp has become a go-to choice for businesses of all sizes.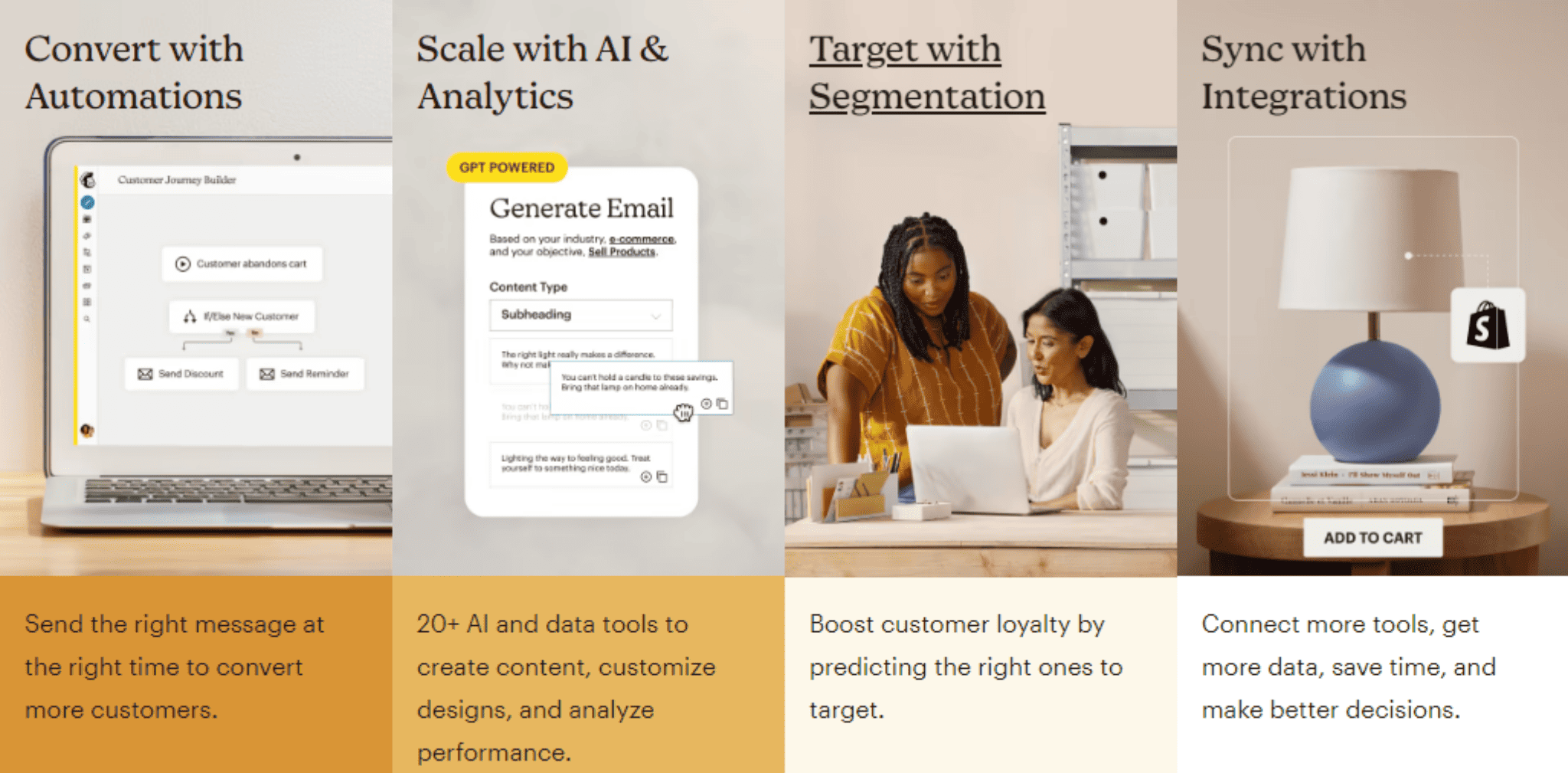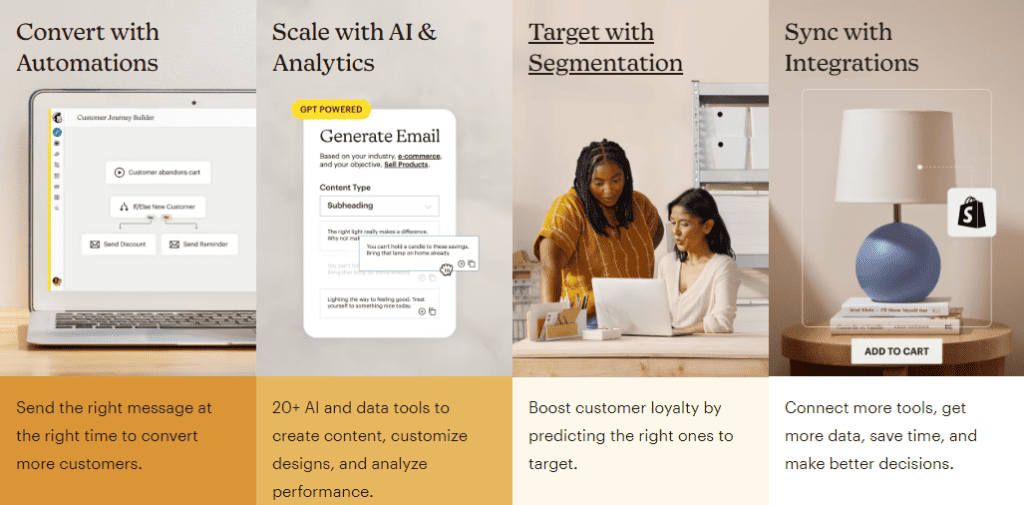 In this comprehensive review, we will explore Mailchimp's key features, advanced functionalities, pros and cons, use cases, pricing details, and more, to help you understand why it has become such a popular solution for email marketing.
Company Details
Mailchimp is a leading email marketing platform that was founded in 2001. Over the years, it has grown to become a globally recognized brand, serving millions of users worldwide.
Social Media Presence
Mailchimp maintains an active presence across various social media platforms, including Facebook, Twitter, Instagram, and LinkedIn. Through these channels, Mailchimp engages with its community of users, shares valuable content, provides updates on new features and enhancements, and offers customer support.
Mailchimp as an Email Marketing Tool?
Getting Started
Intuitive Email Builder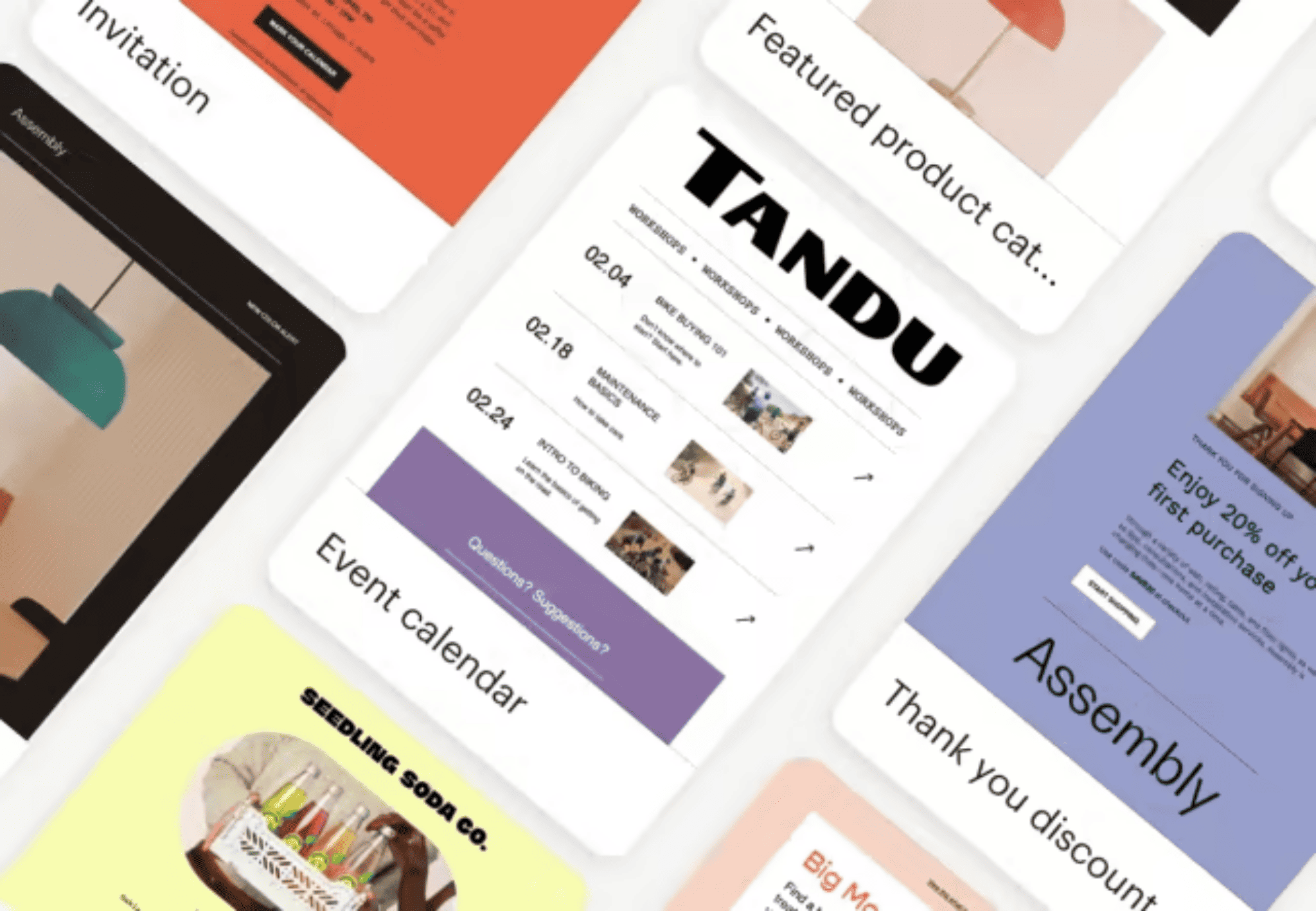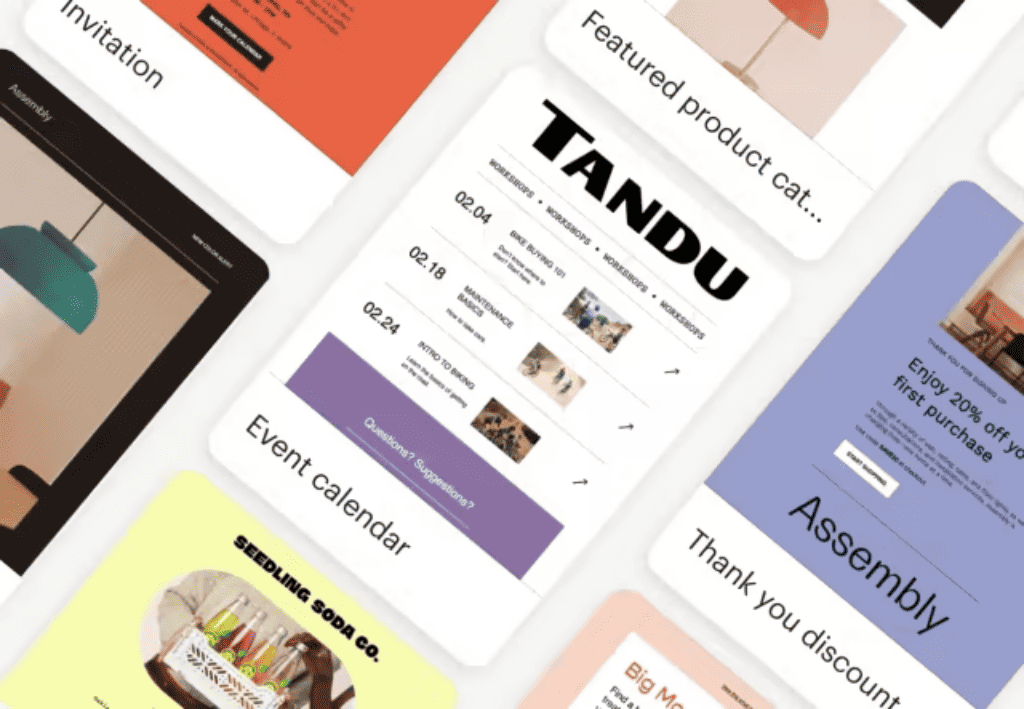 Mailchimp's drag-and-drop email builder simplifies the process of creating visually appealing and engaging email campaigns. With a wide range of customizable templates, users can design professional-looking emails without the need for coding or design skills.
Audience Management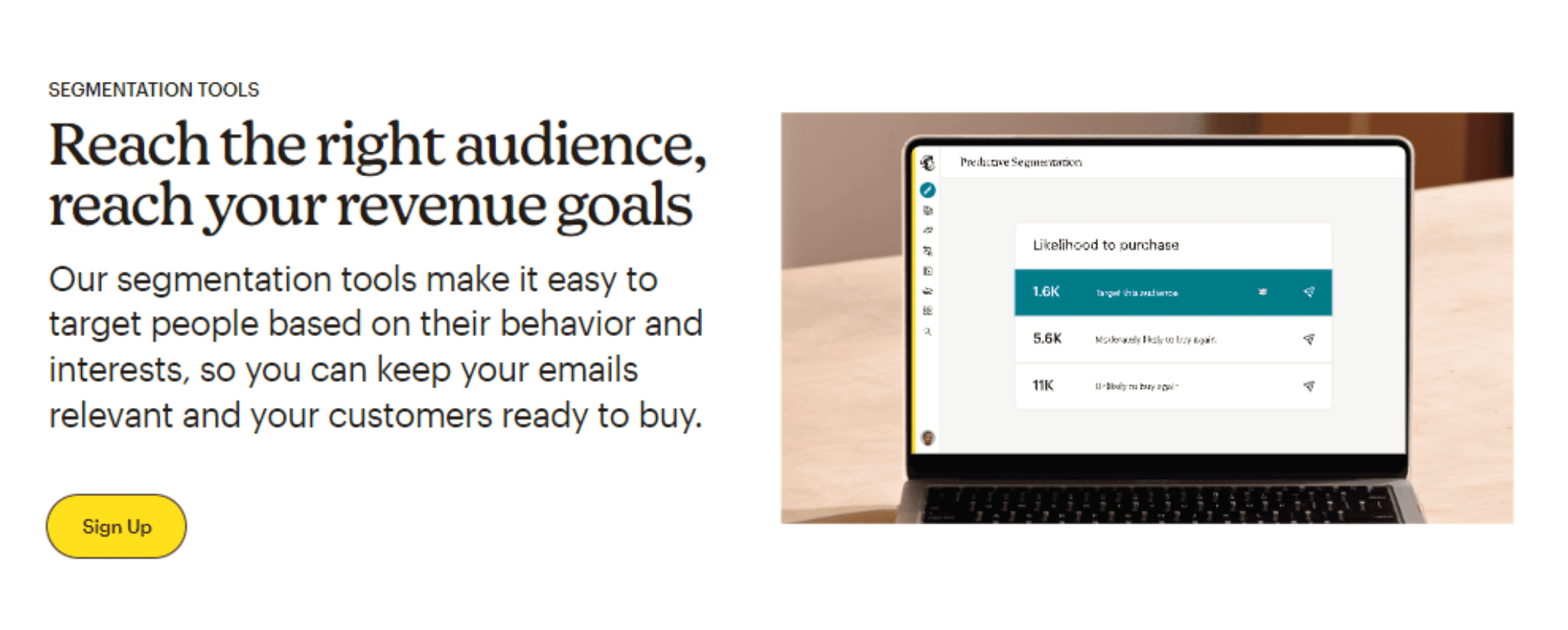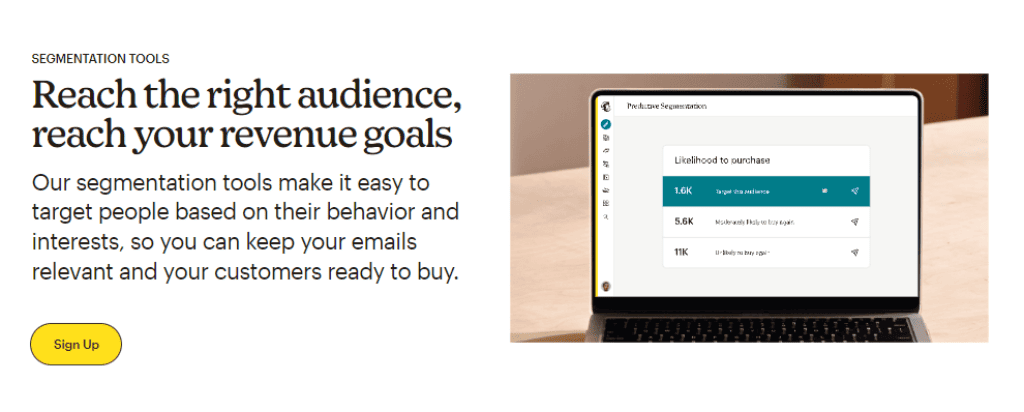 Mailchimp offers robust audience management features, allowing users to segment their subscriber lists based on various criteria, such as demographics, interests, and purchase history. This segmentation enables targeted email campaigns that resonate with specific audience segments, leading to higher engagement and conversion rates.
Marketing Automation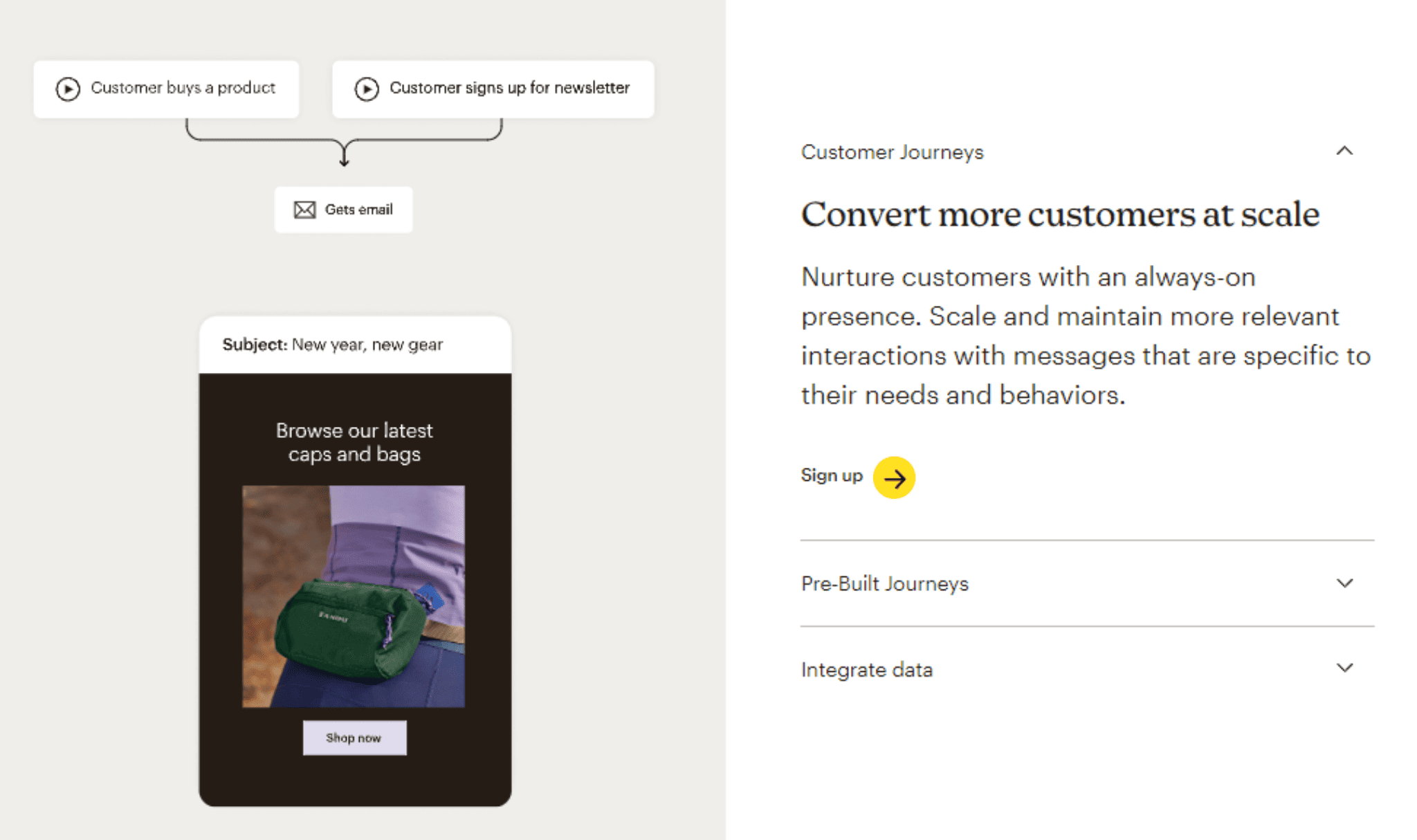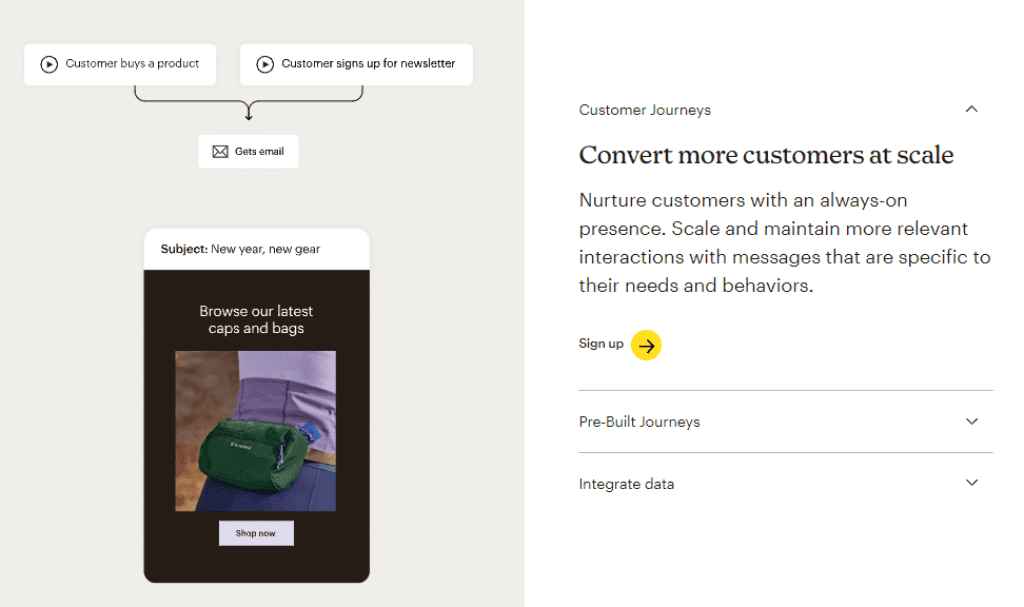 With Mailchimp's automation capabilities, users can create automated email sequences triggered by specific events or actions. From welcome emails to abandoned cart reminders, automation streamlines the customer journey and nurtures leads, saving time and increasing efficiency.
Key Features
Why should you use Mailchimp?
A/B Testing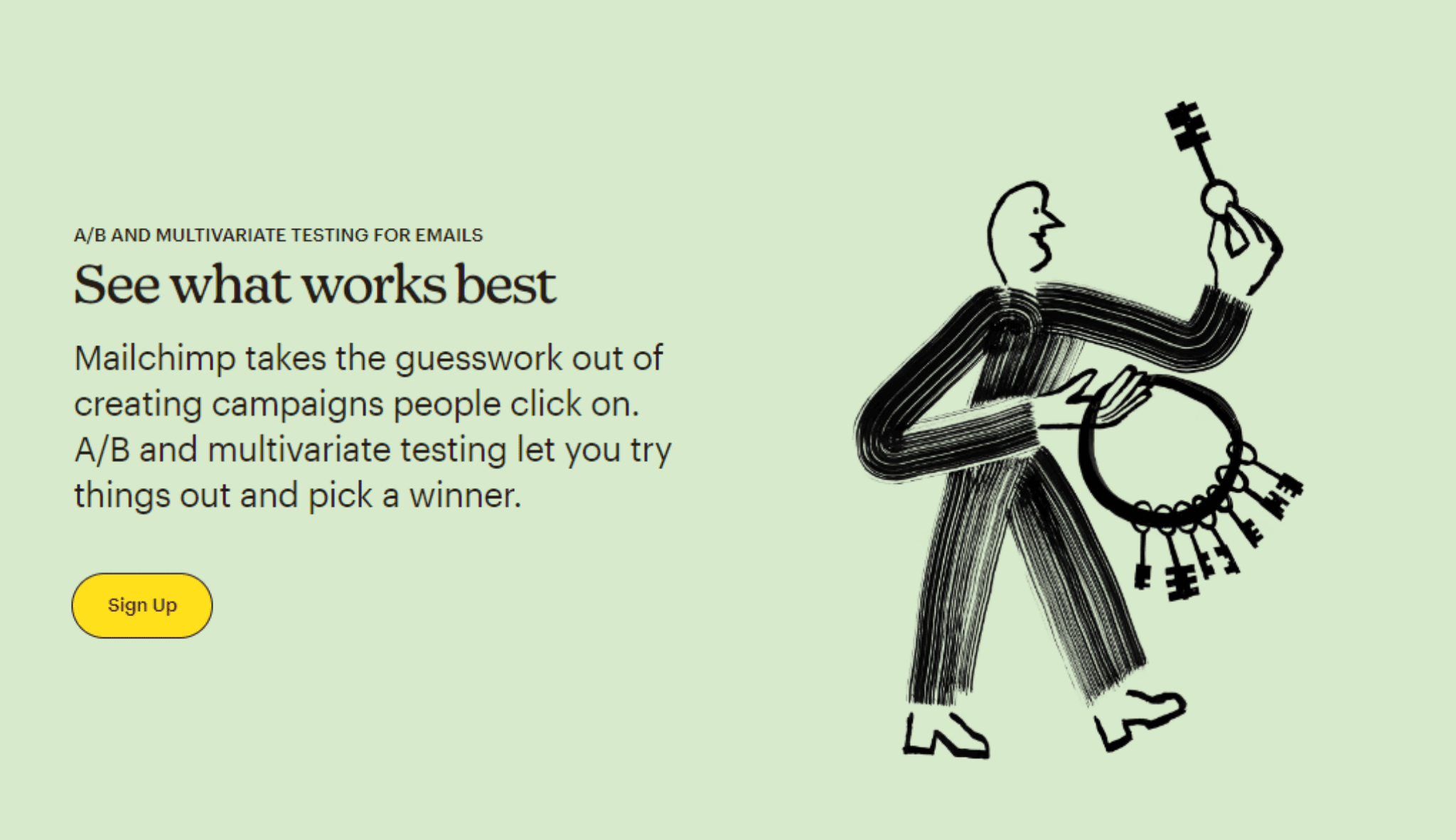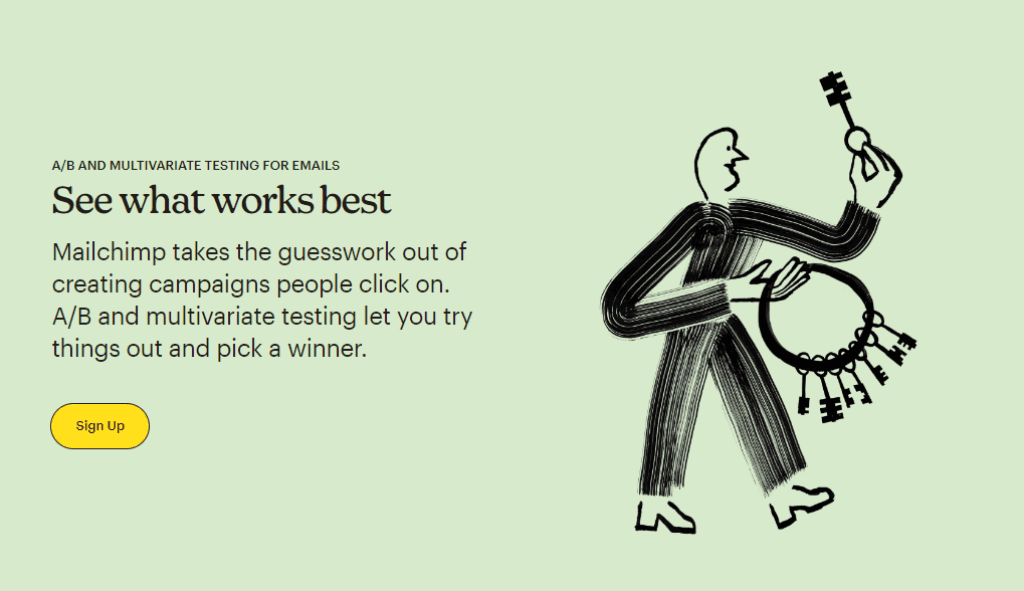 Mailchimp's A/B testing feature enables users to experiment with different email variations and measure their effectiveness. By testing subject lines, content, and call-to-action buttons, users can optimize their campaigns and achieve higher engagement and conversion rates.
Advanced Analytics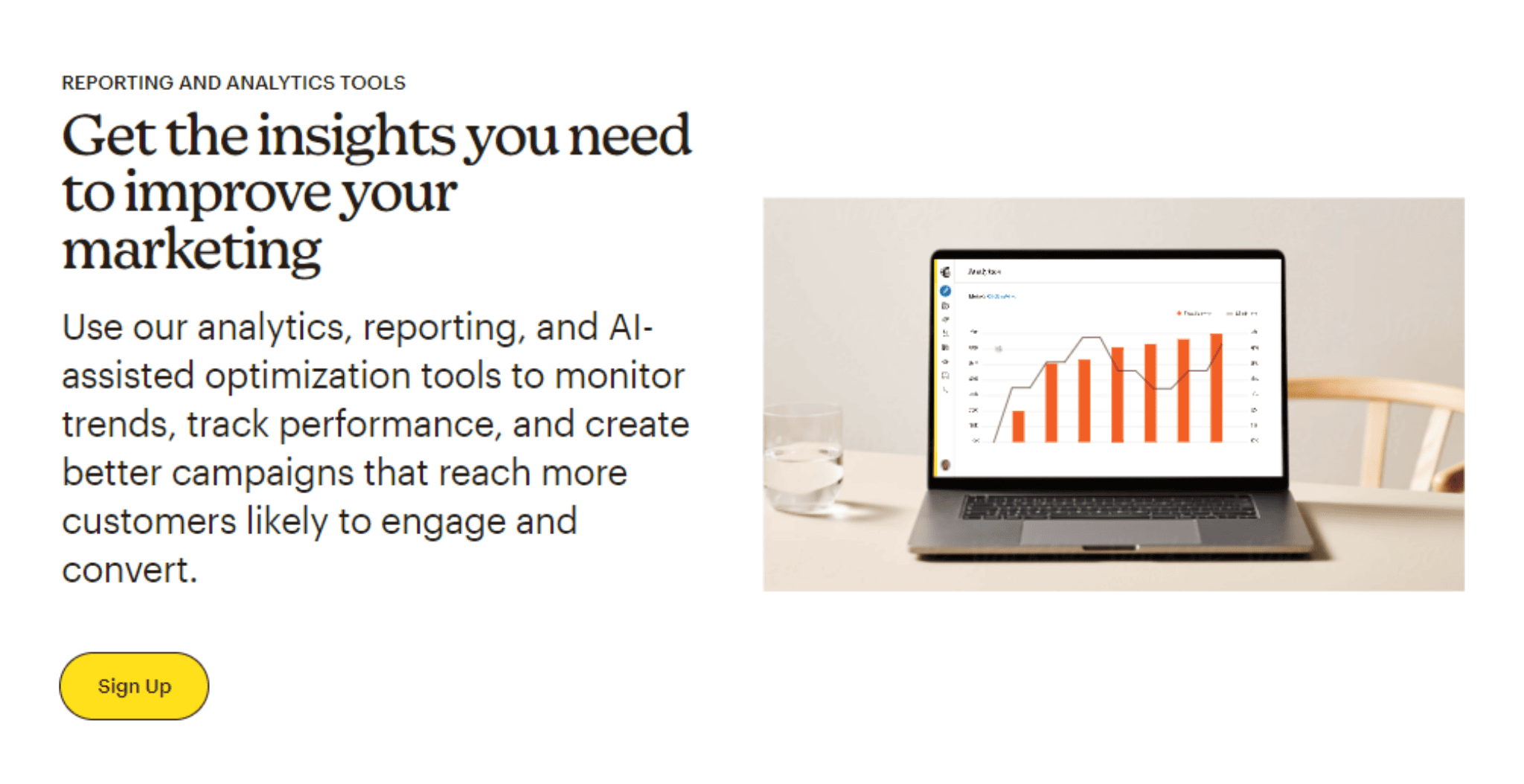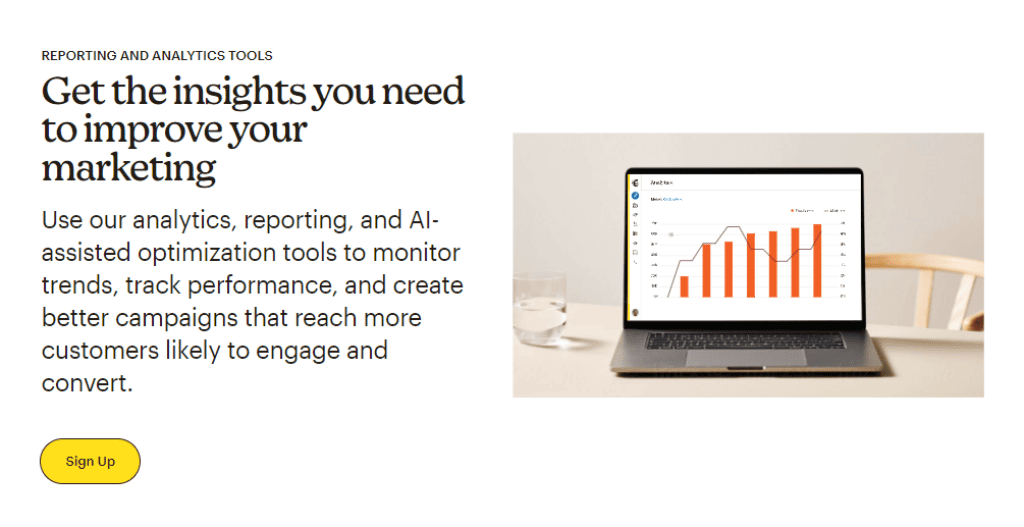 Mailchimp provides in-depth analytics that offers valuable insights into email performance, audience engagement, and subscriber behavior. Users can track open rates, click-through rates, and other key metrics to assess the success of their campaigns and make data-driven decisions for future improvements.
Integration Ecosystem


Mailchimp integrates seamlessly with a wide range of third-party applications and platforms, such as e-commerce platforms, customer relationship management (CRM) systems, and content management systems (CMS). This integration ecosystem allows users to connect Mailchimp with their existing tools and streamline their marketing workflows.
Why Choose Mailchimp over Others?
Unique features
The user-friendly interface and intuitive email builder make it accessible to users with varying levels of technical expertise.
Mailchimp offers a range of features and functionalities that cater to the needs of businesses of all sizes, from small startups to large enterprises.
The platform's ability to handle everything from basic email campaigns to complex automation sequences provides flexibility and scalability.
Mailchimp's focus on innovation and keeping up with industry trends ensures that users have access to the latest email marketing advancements.
The platform continually introduces new features and enhancements to meet the evolving needs of its users, making it a reliable and future-proof choice for email marketing.
Use-cases
To whom it's useful?
E-commerce: Online stores can leverage Mailchimp to send personalized product recommendations
Content Publishers: Bloggers, news outlets, and content creators can leverage Mailchimp to deliver newsletters, updates
Nonprofits: Nonprofit organizations can utilize Mailchimp to effectively communicate with donors, volunteers, and supporters
Agencies: Marketing agencies can utilize Mailchimp's client management features to manage multiple client accounts
Businesses: Create branded templates, and provide comprehensive reporting on campaign performance.
Pricing Plans
Subscriptions & Plans
Mailchimp offers various pricing plans, including free and paid options. The pricing structure is based on the number of subscribers and the desired feature set. Users can choose the plan that aligns with their business requirements and budget.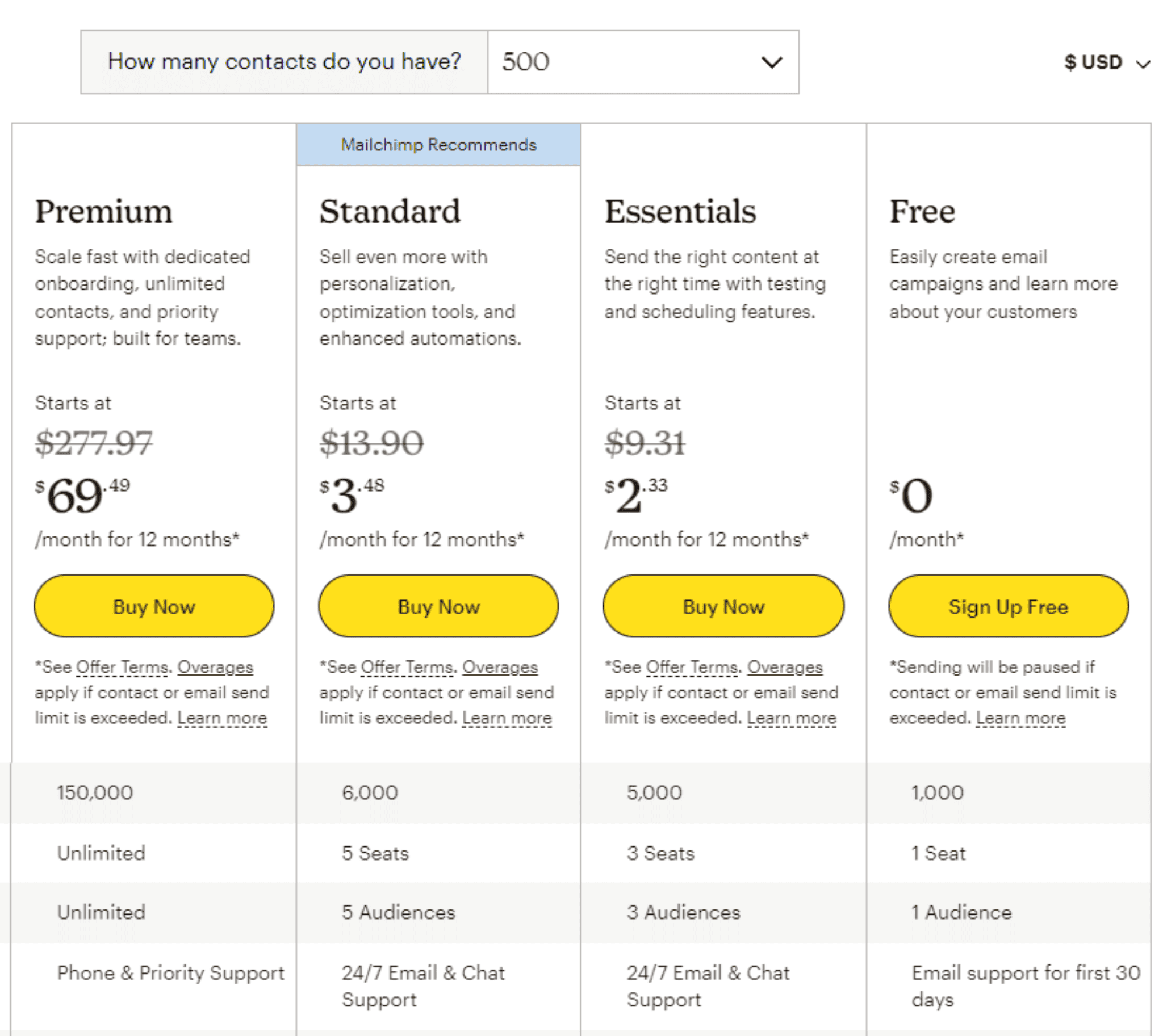 Support
Technical Support, Knowledge Base, Roadmaps, Changelogs
Alternatives to Mailchimp
Similar Services
While Mailchimp is a popular choice, there are other email marketing platforms available that offer similar functionalities. Some notable alternatives to consider include Constant Contact, AWeber, and GetResponse. Each platform has its strengths and may cater to specific user preferences and requirements.
Constant Contact is a popular email marketing platform used by businesses to send newsletters, manage contacts, and track email campaigns. It offers a range of features to help businesses engage with their audience effectively.
AWeber is a powerful tool for businesses to create and send emails to their subscribers. It helps you build and manage your email list, design visually appealing emails, automate your campaigns, and track the performance of your emails. With AWeber, you can effectively engage with your audience and grow your business through email marketing.
GetResponse is an email marketing platform that helps businesses create, send, and analyze their email campaigns. It offers a range of features including customizable email templates, automation workflows, list management, analytics, and more.
Final Verdict
Is Mailchimp Right for You?
Mailchimp has established itself as a leading email marketing platform, offering a range of powerful features, advanced automation capabilities, and user-friendly tools. With its intuitive interface, customizable templates, audience management options, and integration ecosystem.
Mailchimp empowers businesses to create effective email campaigns and drive engagement. However, it's important to consider the pricing structure, individual business needs, and alternatives when evaluating Mailchimp for your email marketing strategies.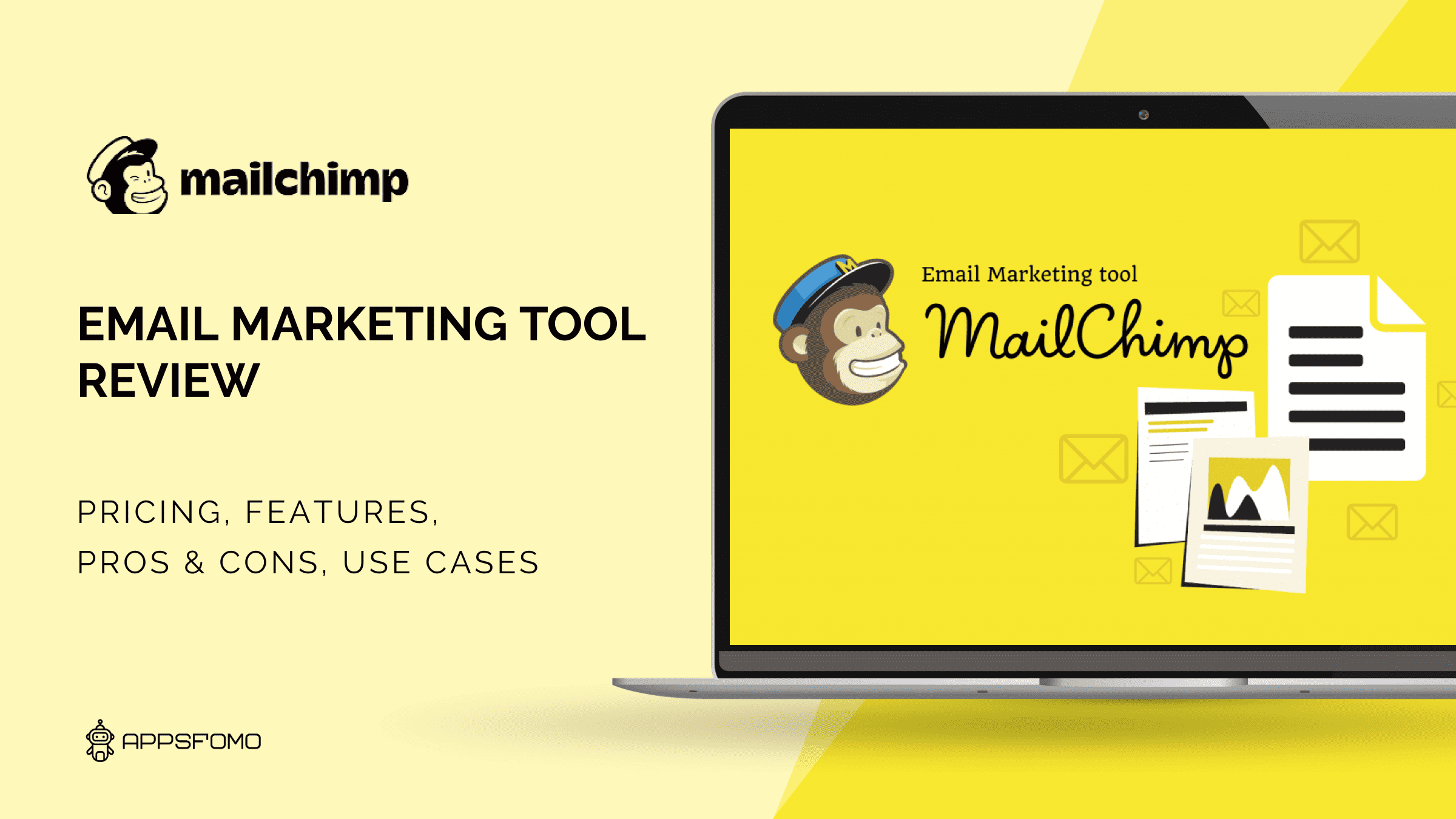 Specification:
Mailchimp: Is this Popular Email Marketing Tool Right for Your Business?
| | |
| --- | --- |
| Review Date | Nov-21 |
| Company | Intuit Mailchimp |
| Country | USA |
| Initial Release | 2001 |
| Pricing | Montlhy |
| Free Version | Free Tier |
| Lifetime Deal | No |
| LTD Platform | N/A |
| Money-Back | N/A |
| Appsfomo Rating | 9.2 |
| Support type | Email, Live Chat |
| Integrations | shopify, Stripe, WooCommerce |
| Supported Device | Android, Web Based, Windows |
| Mobile app | Available |
| Affiliate Program | Yes |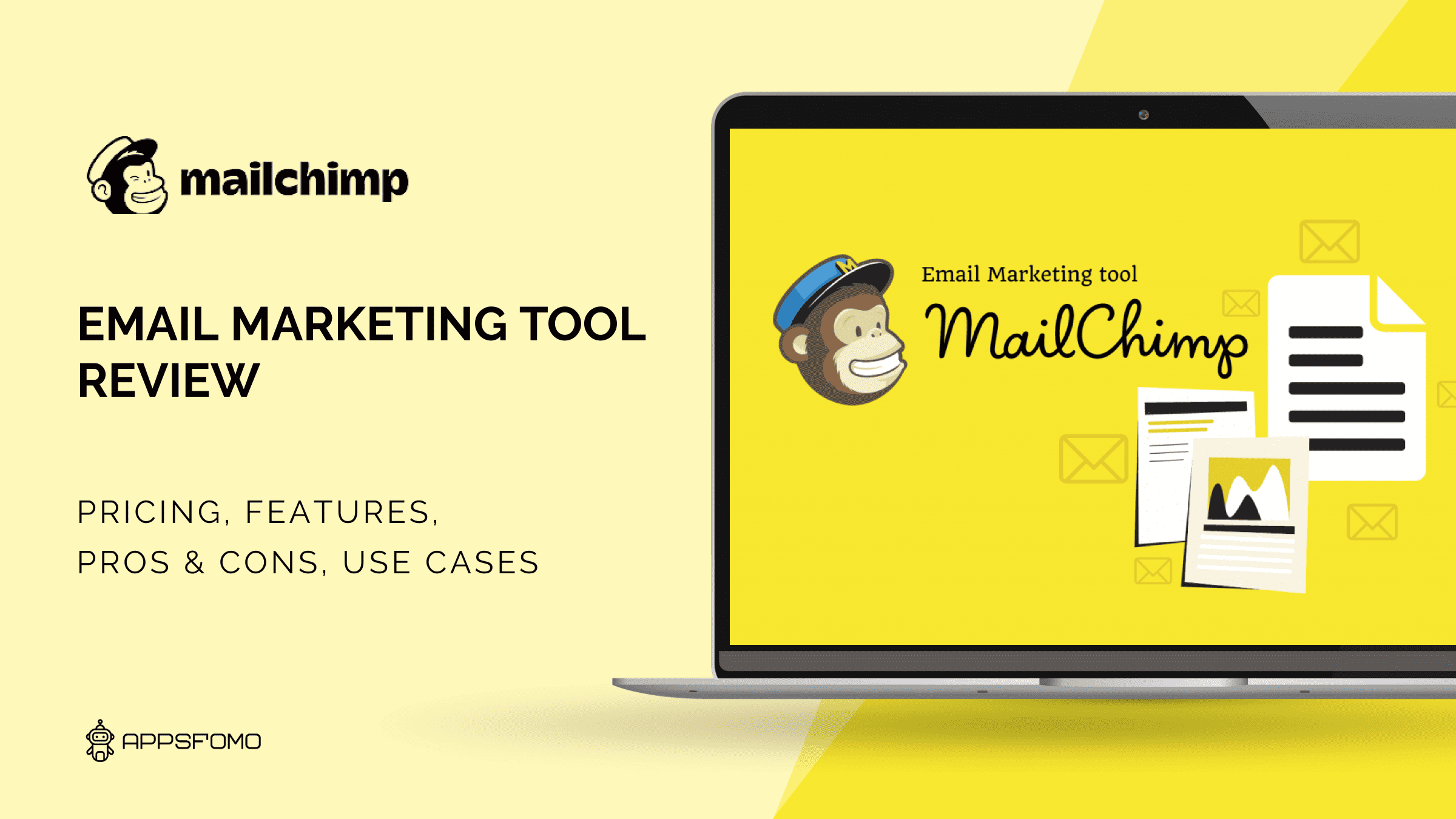 Mailchimp: Is this Popular Email Marketing Tool Right for Your Business?