Mailpoet: Best WordPress Plugin to Automate Your Email Marketing
Mailpoet is a powerful tool designed specifically for automating your email campaigns. It allows you to create sequences of emails automatically triggered by events such as when someone subscribes or unsubscribes from your list, sends their first message, makes a purchase, etc.
Expert Score
It's very easy and simple to use, just install MailPoet on your site and start sending email campaigns!
What are Email Marketing Plugins?
Email marketing is all about building relationships with people who have opted into receiving emails from you.
The problem is that most businesses don't have time to create personalized emails manually. That's where email marketing software comes in handy.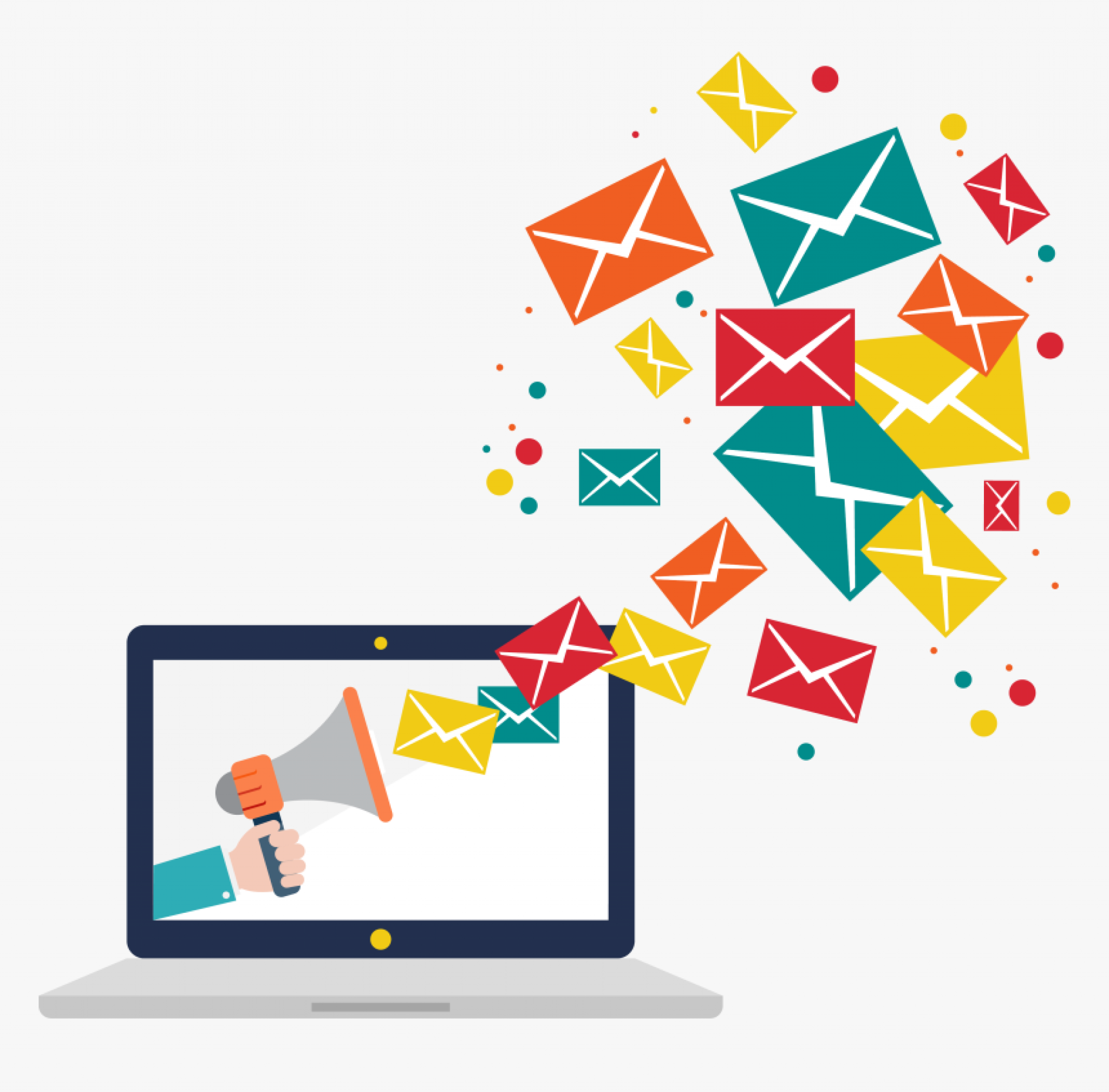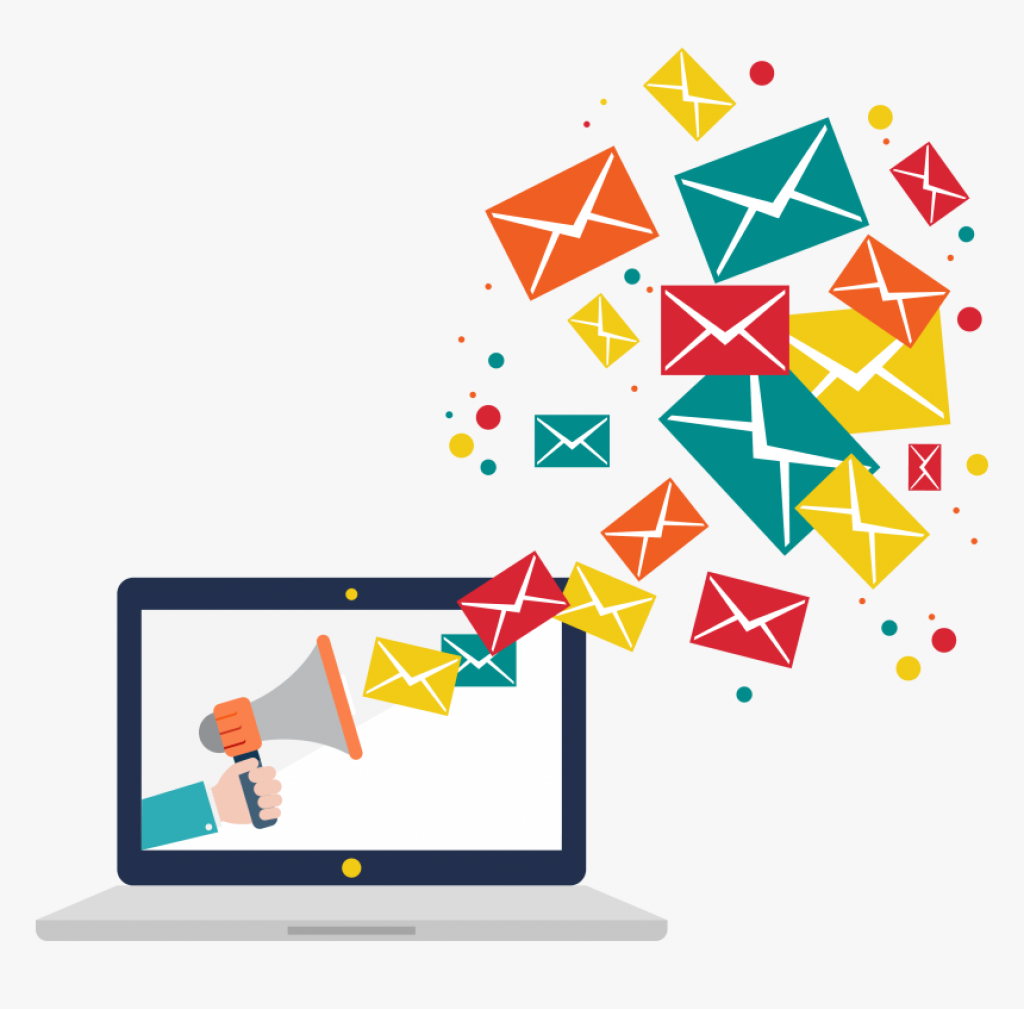 There are a variety of tools that allows you to send an email campaign, create landing pages, and newsletters.
Mailpoet has a simple to use interface. It's easy to create and customize email campaigns. You can send an email or create a series of emails to your subscribers.
Mailpoet: An overview
Mailpoet is a wordpress plugin that allows you to send a personalized email with your own content. It is very easy and fast to use, just install the plugin on your site and start sending emails!
You can also customize it by adding new fields or changing existing ones. The plugin has an intuitive interface which makes it simple for anyone to get started right away.


Why Use Mailpoet?
Here are some core features that make MailPoet stand out among its competitors.
One of my favorite aspects of MailPoet is how much flexibility they give their clients when it comes to subscriber limits.
No Email Limits
There's nothing more frustrating than having a large list but being unable to reach them because of monthly email limits.
MailPoet only counts the total number of unique subscriber, it allows you to run multiple campaigns without worrying about monthly email limits.
Everything on WordPress Dashboard
One of my favorite aspects of this Mailpoet is how easy it makes managing your email campaigns. With MailPoet, you don't have to log into any separate dashboard. Instead, you manage emails, list of subscribers, and all the configuration right inside dashboard.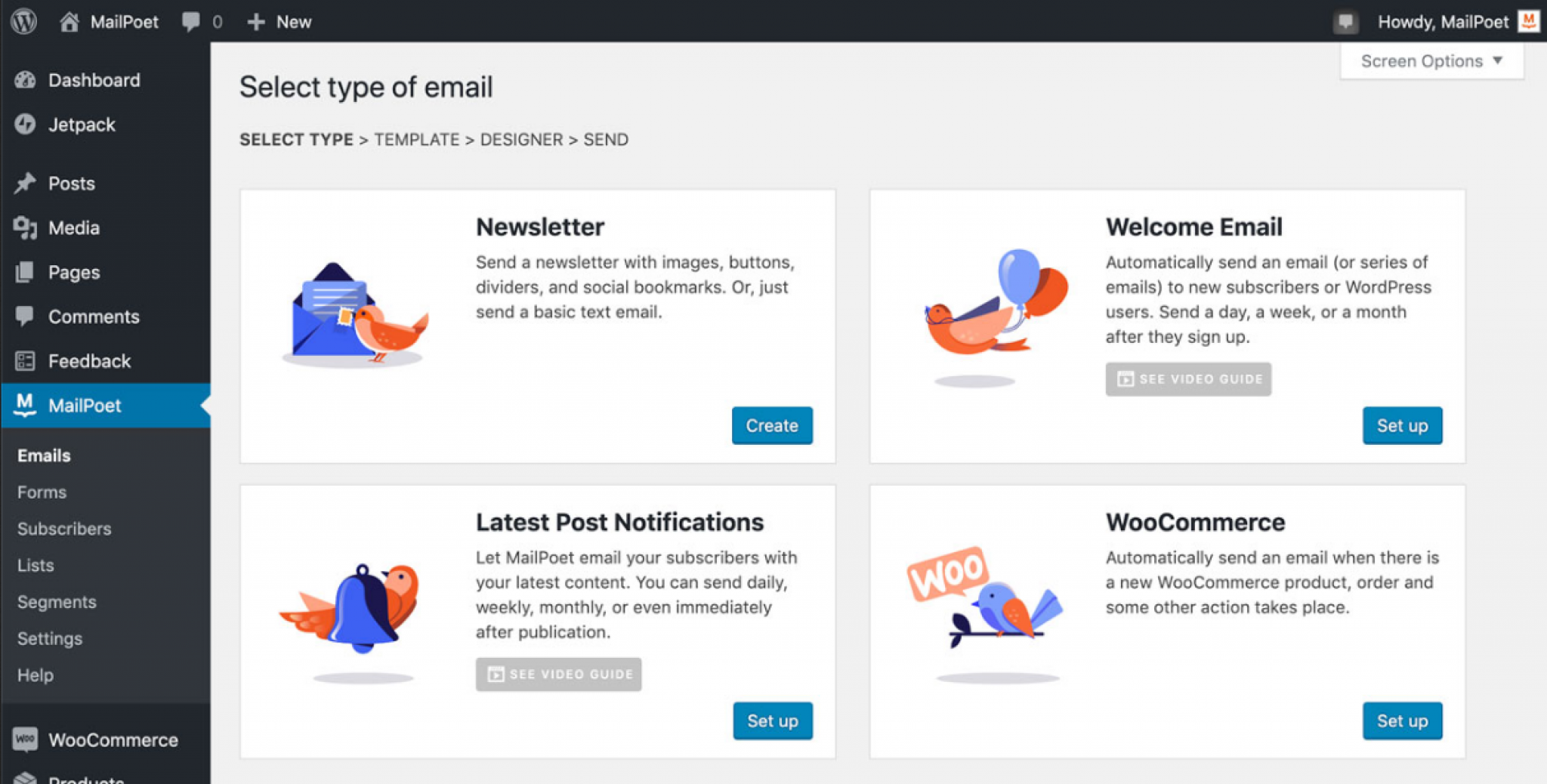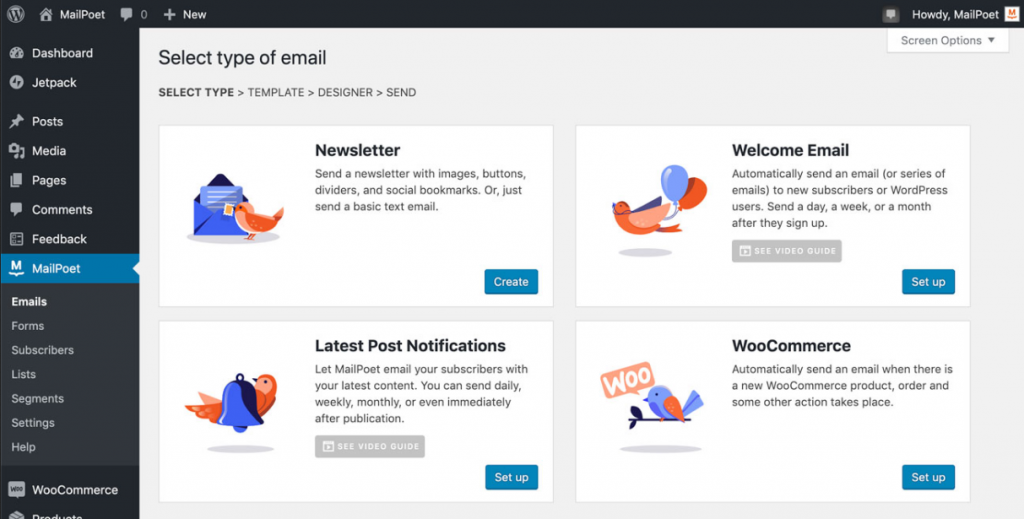 Visual Email Editor
With MailPoet, you don't have to worry about formatting issues when you design your emails because all of our templates come fully formatted. Design your emails with MailPoet's drag and drop editor with no HTML required.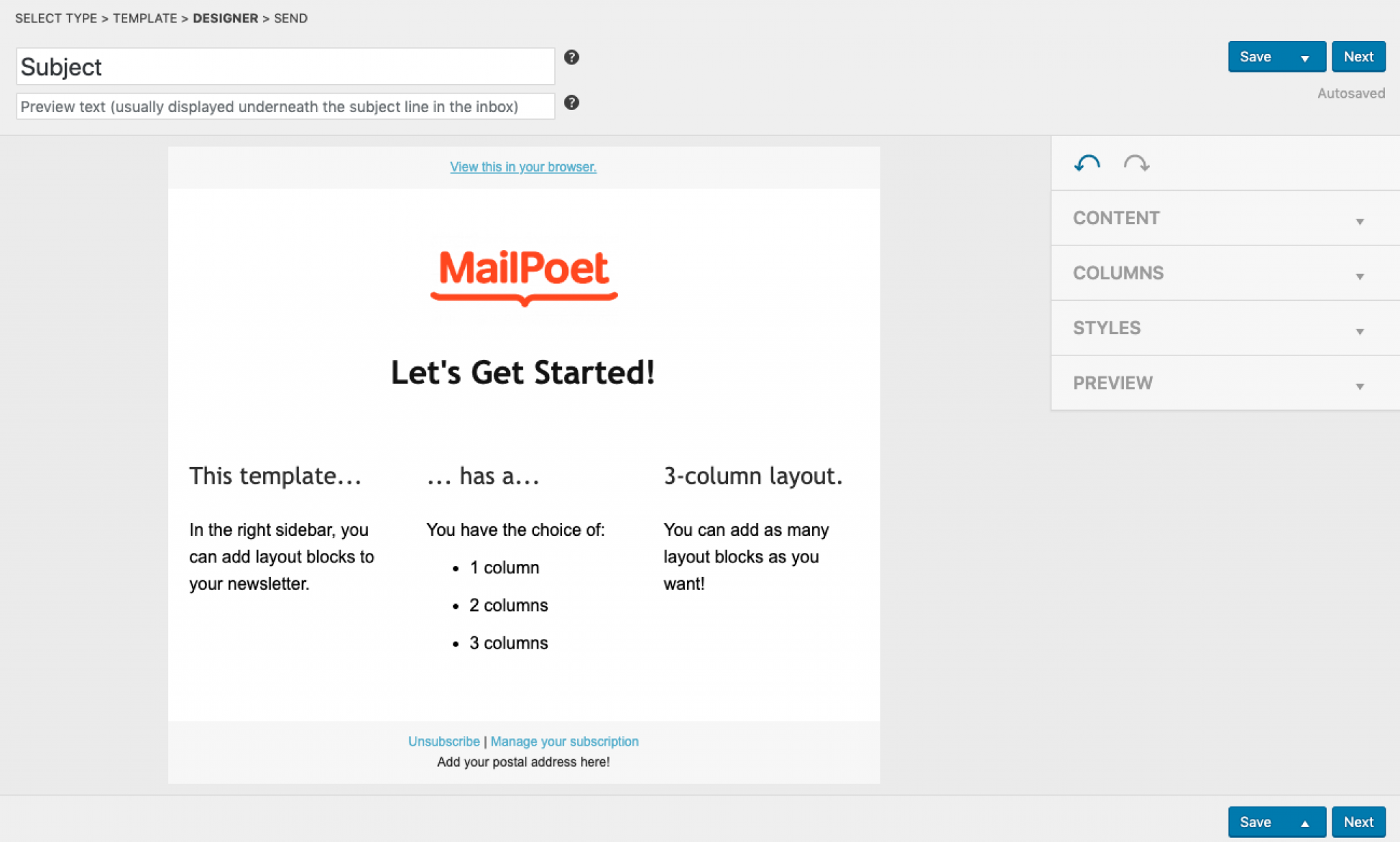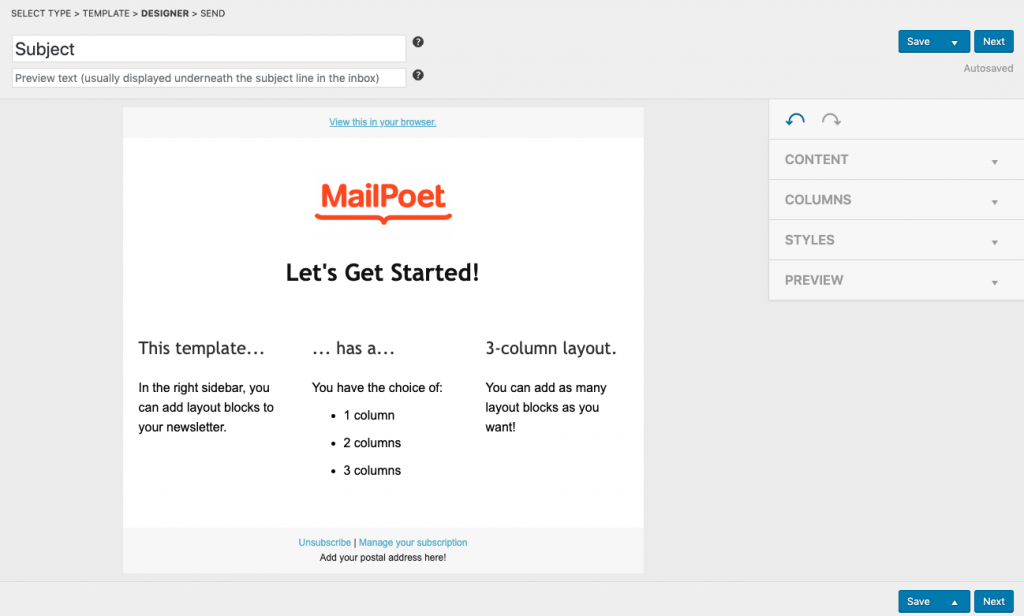 Multiple Sending Options
Mailpoet has built-in service for sending your emails. Signup to mailpoet account and activate the service using a key. Mailpoet handle everything else including scheduling, delivery confirmation, tracking statistics, unsubscribes, bounces, complaints, etc.


Woocommerce Integration
Not so surprisingly, MailPoet integrates seamlessly with WooCommerce as well. The plugin's features are more or less the same when it comes to WooCommerce, only that it adapts to the store's requirements better.
MailPoet enables you to target customers at every stage of their journey, from creating their account on your store to check out.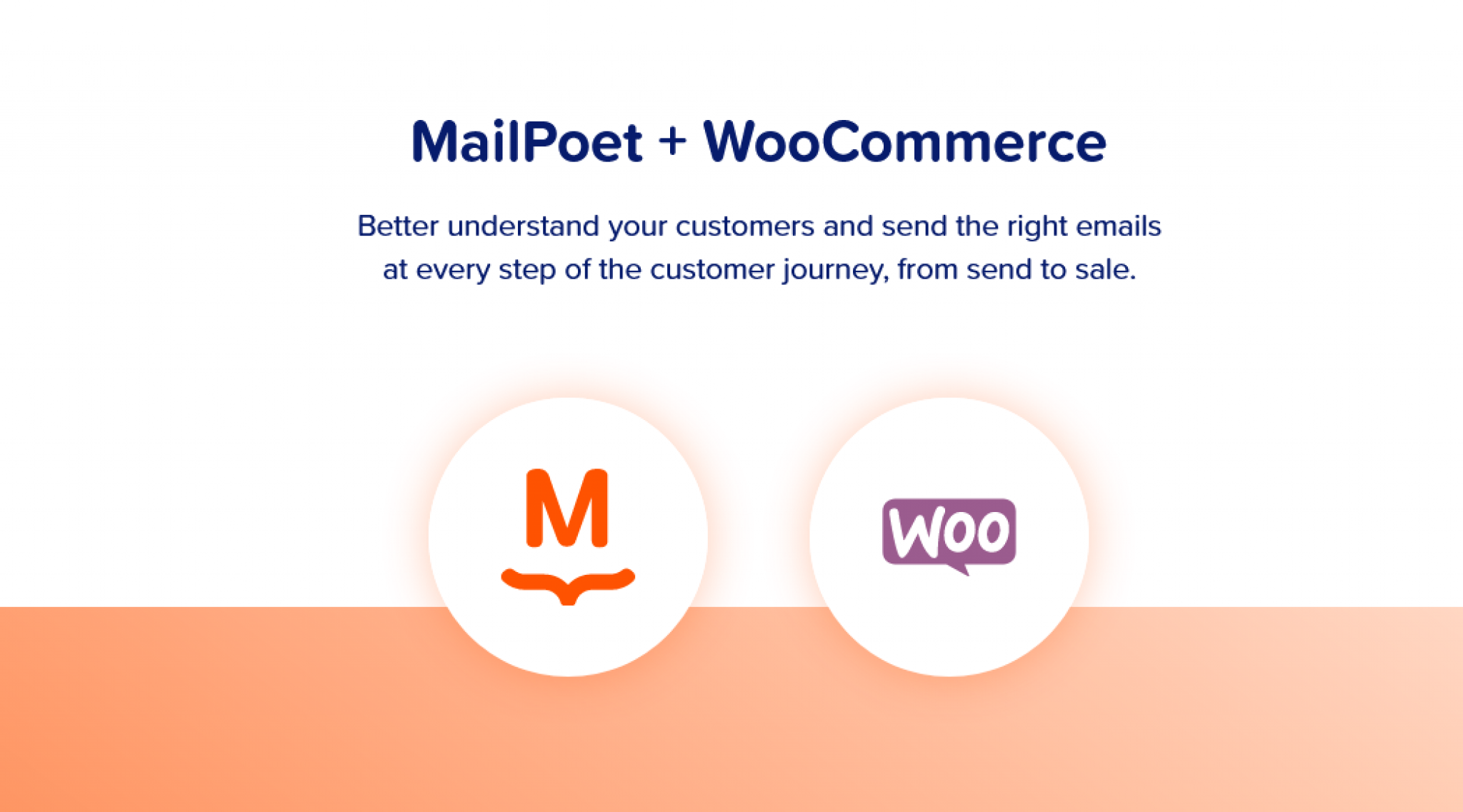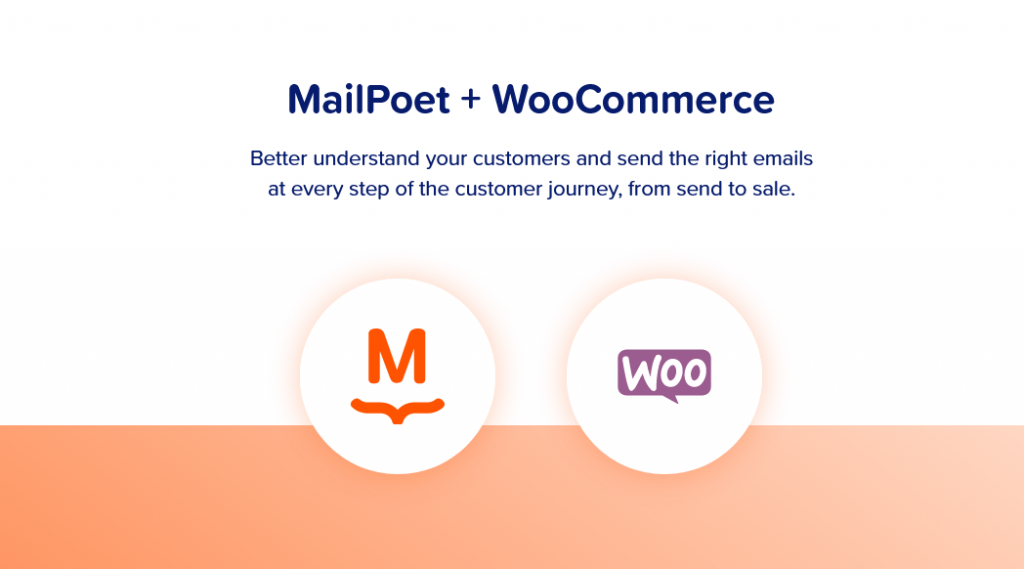 You can even automate the signup form to appear on your WooCommerce checkout page to encourage customers to register for your newsletters to receive product updates.
All new subscribers will be added to your WooCommerce customer list by default, allowing you to segment and create targeted-email campaigns later. WooCommerce emails
Thank You Emails
Thank your customers about their first order on your website. This notification helps you retain loyal customers who may become repeat buyers.
You can also use this feature to notify existing customers to let them know how much time has passed since their last visit.
Abandoned Cart Email Notifications
If someone leaves his/her shopping cart on your website then he/she may be interested in buying something else.
You can use this Mailpoet to send an email notification when a user leaves their cart unattended or uncheckout from your site. This is very useful because many people don't check out and just abandon their carts without even leaving any feedback.
How to Use mailpoet
It is very simple and intuitive to set up Mailpoet. The first thing we need to do is install and Activate the plugin on our site.
You can also get started with their email marketing software by signing up on their website.
Types of Email Campaigns
Email campaigns are not all created equal; some work better than others. We will discuss what are different types of emails that is most effective to build relationships with customers and prospects, so you can nurture them into becoming loyal brand advocates.
Welcome Emails
Put an signup form on your landing page so that people can optin. Setup a series of emails are sent when someone signs up for your website, and follow it at regular times.
Email Newsletters
They simply show new posts and updates without requiring anything else. It allows you to create and manage your own custom-made e-newsletters with ease. Using it's drag & drop editor, creating beautiful newsletter templates very simple.
Promotions
This type of email sends messages based on events. So, say you sell shoes online. Then, you could create a promotion where every person who buys a pair gets a discount, special promotions, or exclusive deals.
Mailpoet Pricing
There are very affordable plans from MailPoet. Until you reach 1,000 subscribers, it's free. You will be able to access almost all of the features that paid customers have.
Free Plan excludes some features such as advanced analytics and expert support.
Premium plans are of two types. Each of them are explain as follows,
Pricing for Premuim with Sending Service
Plans start from 15€ per month for 1250 subscribers, and goes upto 350€ per month.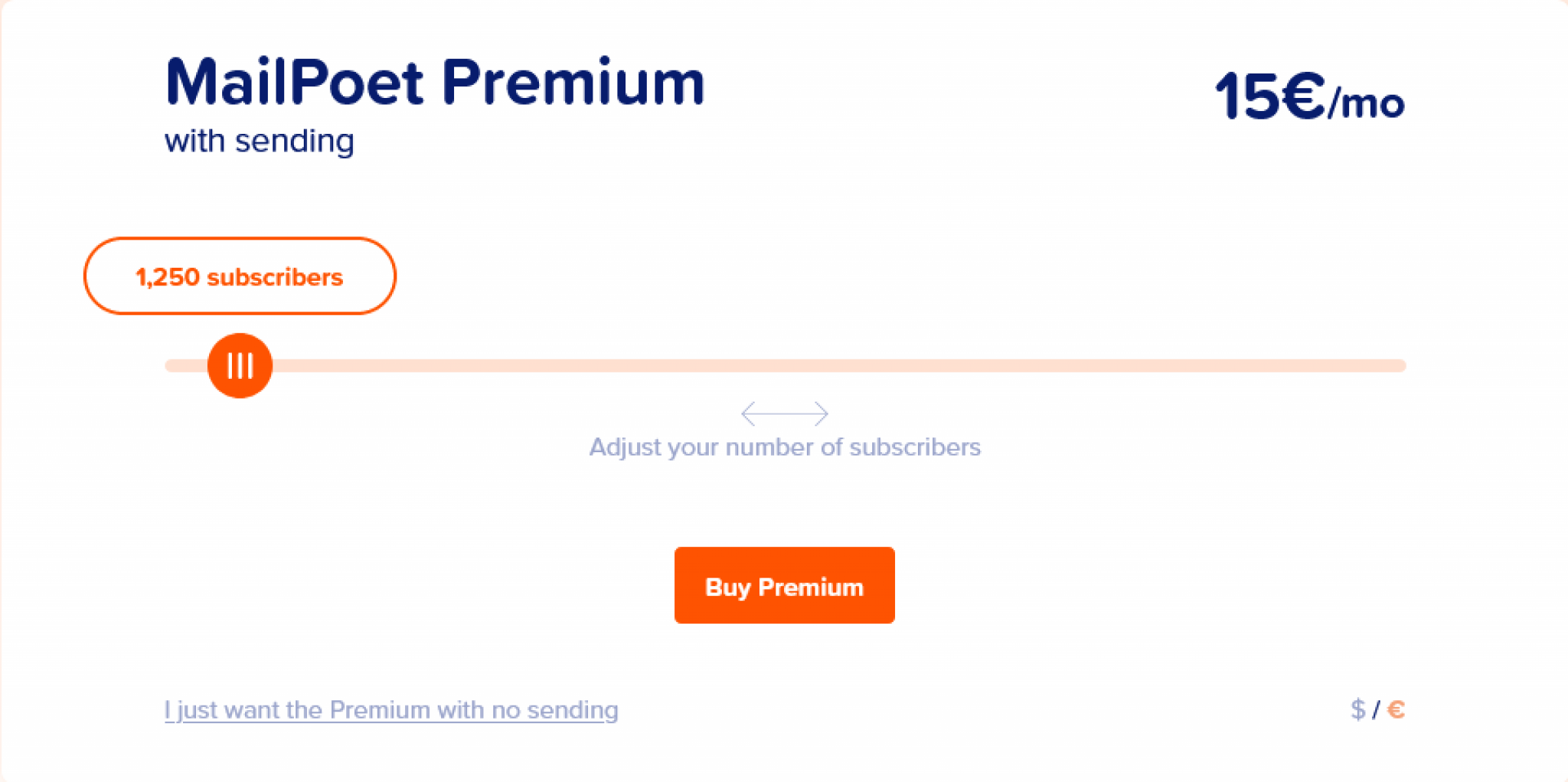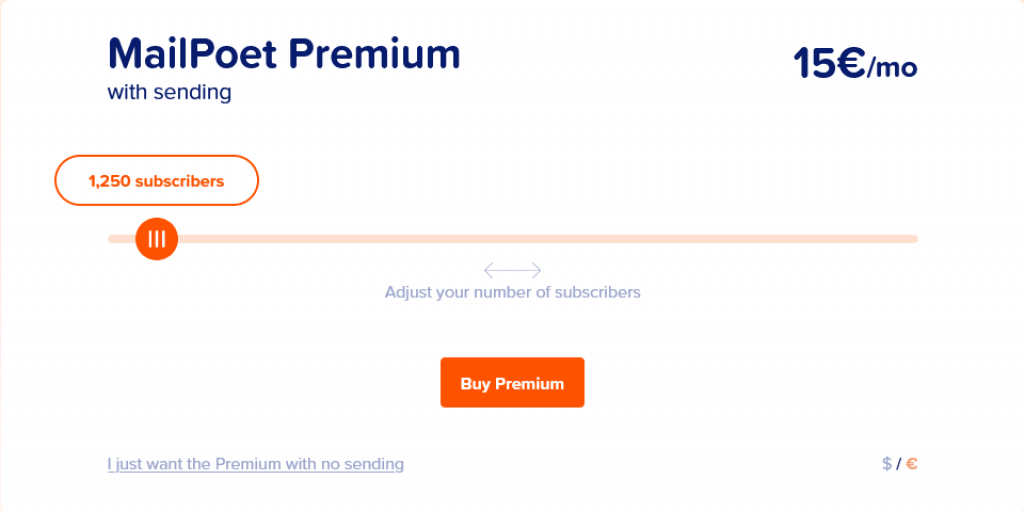 With this plan, you get unlimited email Subscribers with MailPoet Sending Service Included and all the features of Mailpoet premium, that includes:
Forms to capture subscriber emails
Newsletter Templates
Automated Email notifications for your blog posts
Automatic Welcome Emails
All Woocommerce features
Advanced Analytics
Get expert help fast from our friendly support team with paid Premium
Pricing for Premuim Only
If you decide you use an external tool for email sending, you will be able to upgrade to one of their Premium plans without sending service. They offer three different pricing tiers that charge you based on the number of sites.
149 € per year – For 1 Website
249 € per year – For 4 Website
499 € per year – For Unlimited Sites with 1000 subscribers per site.
If your business needs more than this, then you'll need to upgrade to one of their higher priced plans. They offer three different pricing tiers based on how much traffic they think you generate.
All plans come with 30-day money back guarantee and professional support from the Mailpoet Team.
Plan Comparison
You can use their free plan to test out, and it's completely free for upto 1,000 subscribers and then upgrade if you like what they offer.
Free Plan
1000 Subscribers
Unlimited Emails
Newsletters
Welcome Emails
Woocommerce Integration
Automations
Visual Builder
Mailpoet Sending Service
Premium Only
Unlimited Subscribers
Unlimited Emails
Newsletters
Welcome Emails
Woocommerce Integration
Automation
Visual Builder
Advanced Analytics
Premium Support
Premium Sending
Unlimited Subscribers
Unlimited Emails
Newsletters
Welcome Emails
Woocommerce Integration
Automation
Visual Builder
Mailpoet Sending Service
Advanced Analytics
Premium Support
Mailpoet Pros and Cons
Alternatives to Mailpoet
Mailpoet has a lot of features that make it better than other solutions out there. It's free, easy to use, flexible and powerful. You can create your own templates or you can choose from our pre-made ones. The plugin also offers an API so you can integrate with any third party service like Zapier, IFTTT etc.
Since mailpoet is limited to a wordpress plugin, If you are not using wordpress, you might need to go with some other alternatives that are listed below
Mailchimp
With Mailchimp's intuitive interface, it will take minutes not hours to create professional looking newsletters or automated messages. You can also use their free version to test out different ideas before upgrading to paid plans.
It has a free plan and paid plans starting at $15 per month. The free plan allows you to send up to 2,000 contacts.
Mailchimp provides a user-friendly interface that makes creating and sending emails a breeze. With its drag-and-drop editor, you can effortlessly …
| | |
| --- | --- |
| Review Date | Nov-21 |
| Company | Intuit Mailchimp |
| Country | USA |
| Initial Release | 2001 |
| Pricing | Montlhy |
| Free Version | Free Tier |
| Lifetime Deal | No |
| LTD Platform | N/A |
| Money-Back | N/A |
| Appsfomo Rating | 9.2 |
| Support type | Email, Live Chat |
| Integrations | shopify, Stripe, WooCommerce |
| Supported Device | Android, Web Based, Windows |
| Mobile app | Available |
| Affiliate Program | Yes |
You can upgrade your account to include more features such as autoresponders or mobile-optimized templates.
The MailChimp API provides access to all data that's stored within their system.
Aweber
Aweber is known for its simplicity and easy integration. With Aweber, you can create beautiful landing pages, build dynamic autoresponders and even integrate social media buttons.
Aweber
Email Marketing and Automation Tool
It comes with tons of useful features such as auto responders, multiple lists management, custom fields, etc. If you want to start building relationships with your customers, then Aweber is definitely worth trying.
Support
If you have a question or need help with mailpoet plugin, you can refer their detailed knowledge base. Support for free users is handled in the MailPoet 3 Support Forums.
Premium customers with a paid subscription can contact support team through the Contact Form can expect to get a reply within 48h.
Final Verdict: Is the MailPoet the best WordPress plugin fo Email Marketing?
If you are a wordpress user haven't yet tried using MailPoet, now might be the perfect opportunity to try it.
MailPoet is a great place to get started with your email outreach campaigns if you're looking for a convenient and easy to use WordPress email plugins.
It takes less than 5 minutes to set up MailPoet. No need to install anything else apart from installing the plugin itself. Just follow the instructions carefully and enjoy the benefits
Mailpoet: Best WordPress Plugin to Automate Your Email Marketing