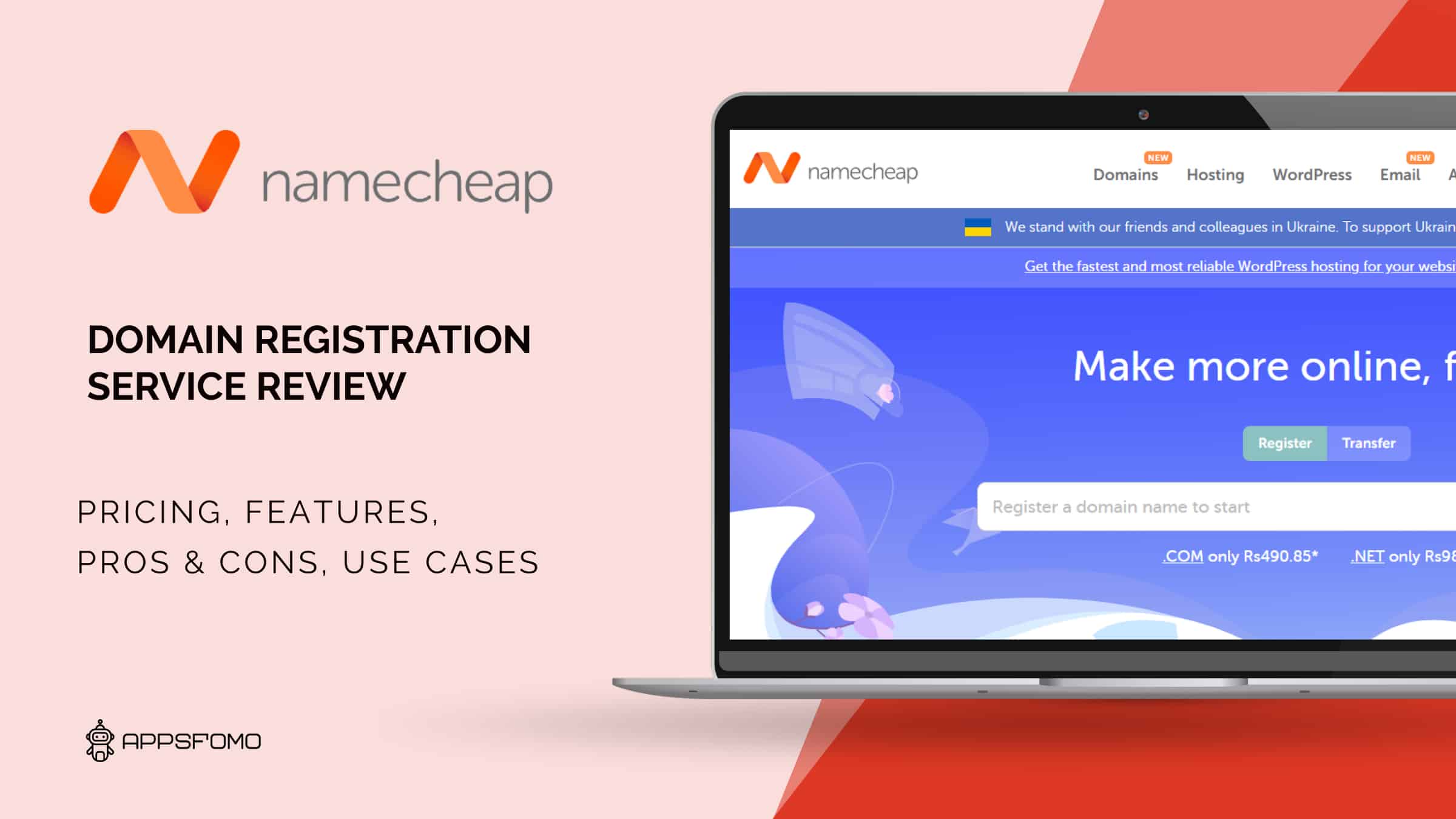 Namecheap: Cheap Domain Registration Service | 2023 Review
Add to wishlist
Added to wishlist
Removed from wishlist
0
Add to compare
In today's online world, having a domain name is crucial for businesses and individuals alike. It's the first step in establishing your online presence. But with so many domain registrars out there, how do you choose the right one? One popular option is Namecheap, a company that offers affordable domain registration services.
Try Namecheap today and experience the magic of hassle-free domain registration!
What Is Namecheap Domain?
Overview
Namecheap is a domain registration company that provides services for registering, managing, and renewing domains. The company offers various plans with different features and prices to suit your needs.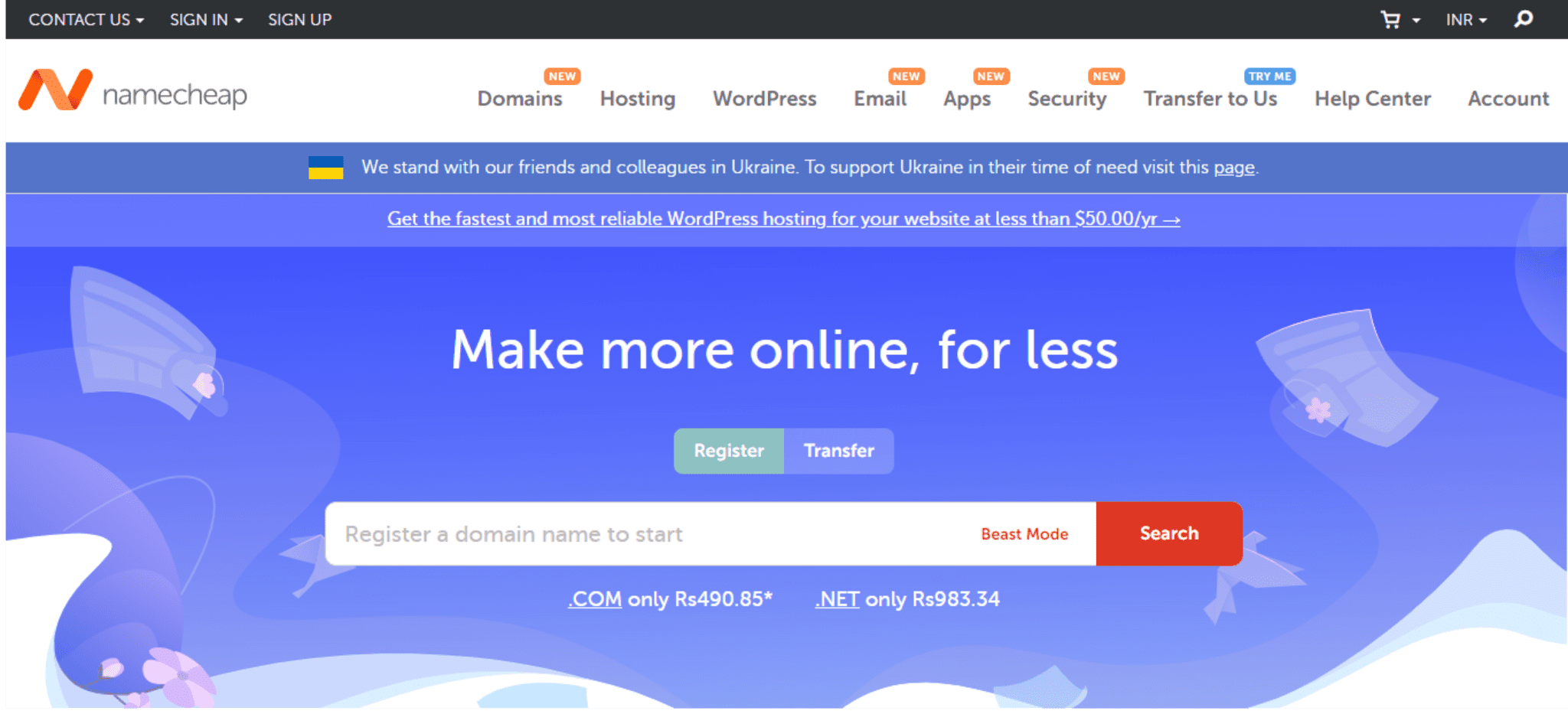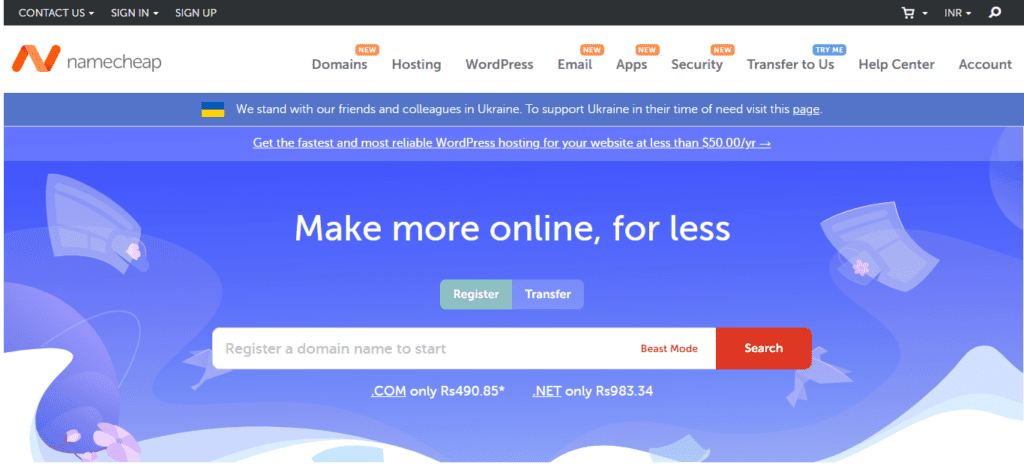 Namecheap provides a variety of domain name extensions, including .com, .net, and .org. The company offers many features such as domain forwarding, email hosting, and privacy protection services to help protect your personal information.
Company Details
NameCheap is a domain name registrar and web hosting company founded in 2000 by Richard Kirkendall. The company's headquarters is located in Los Angeles, California. NameCheap offers affordable domain name registration services, as well as web hosting, SSL certificates, and other online services.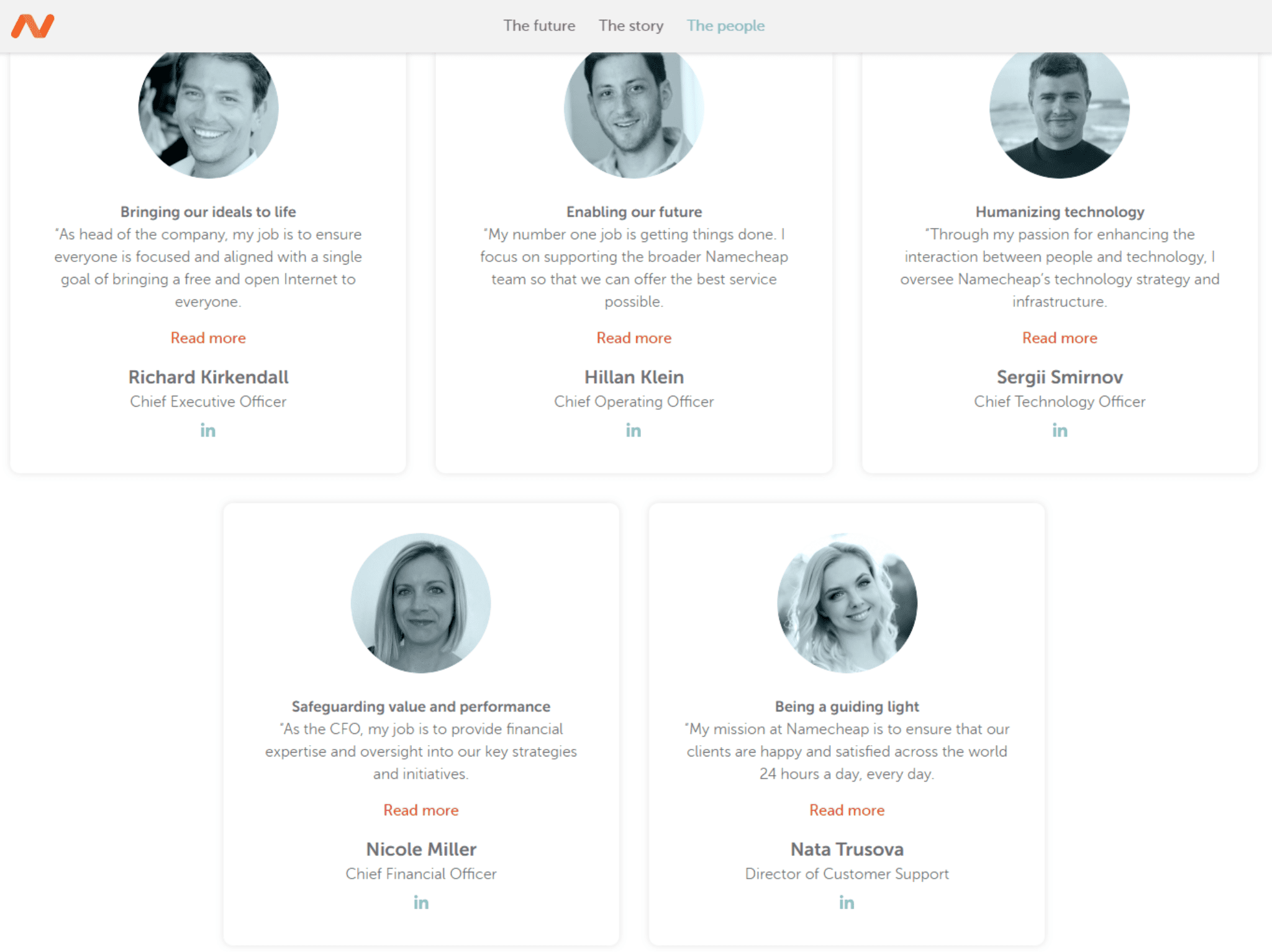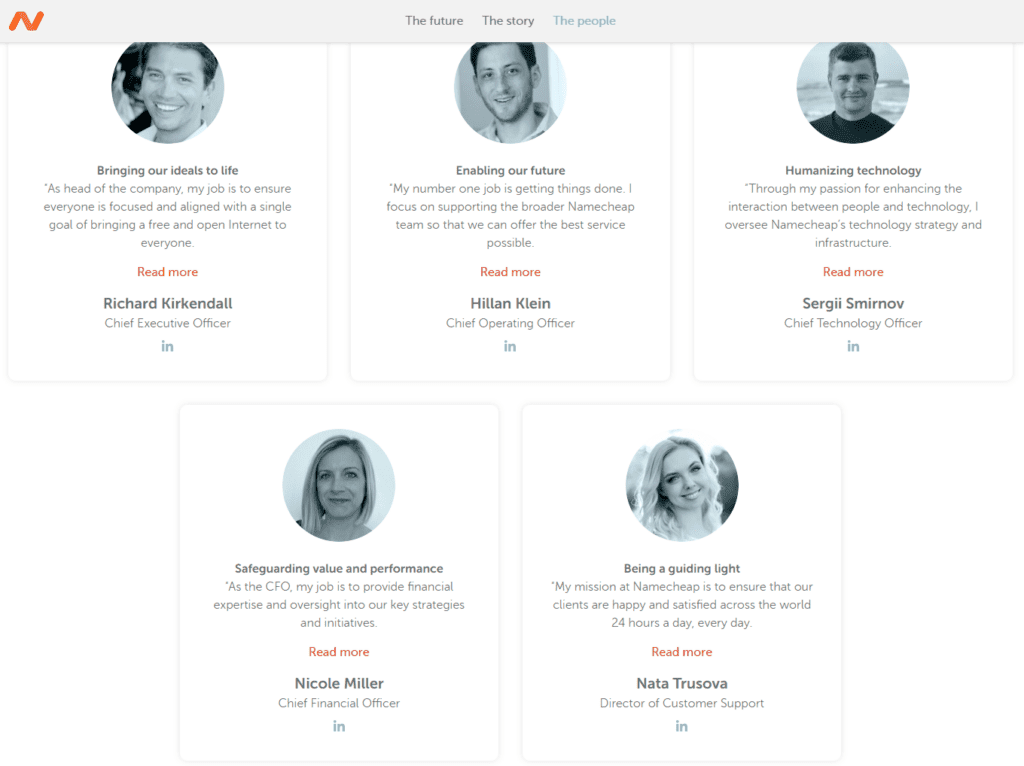 The company has earned a reputation for excellent customer service and has won multiple awards for its services. NameCheap is committed to providing its customers with a fast, reliable, and secure online experience. With over 10 million domains under management, NameCheap is one of the leading domain name registrars in the world
Online Presence
Domain Registration Process
Follow the steps
namecheap's domain registration process
Namecheap makes registering a domain easy and straightforward. All you need to do is follow these simple steps:
Go to Namecheap's website
To start the domain registration process, simply go to Namecheap's website and enter the domain name you want to register in the search bar.
Check domain availability
It will let you know if the domain name you want is available or if it has already been registered by someone else. If the domain is available, you can proceed to the next step.
Choose a domain extension
It offers a variety of domain extensions, including popular options like .com, .net, and .org, as well as more specific options like .design or .blog. Choose the extension that best fits your needs.
Select a hosting plan (optional)
If you want to host your website on Namecheap's servers, you can select a hosting plan during the domain registration process. Namecheap offers a variety of hosting options, including shared hosting, WordPress hosting, and VPS hosting.
Complete the registration process
Once you've chosen your domain name, extension, and hosting plan (if applicable), you'll be prompted to complete the registration process by entering your contact and payment information. Namecheap offers a variety of payment options, including credit cards, PayPal, and Bitcoin.
Once your payment is processed, the Namecheap registration process will begin and you will receive an email with instructions for setting up your domain.
Start your NameCheap Domain journey!
You can now use the domain for any purpose, such as creating a website or blog , or redirecting people to a different address.
Features of Namecheap
Features that will help stand out online
Domain Name Search
Namecheap offers the vital feature of Domain Name Search. With their easy-to-use search bar, users can quickly find the perfect domain name for their business or website. The search bar provides filters that enable users to narrow down their search results and see exclusively accessible domains. After selecting an ideal domain name, registration can be completed with minimal effort through a few clicks. It offers competitive prices for registering multiple domain names without incurring excessive costs.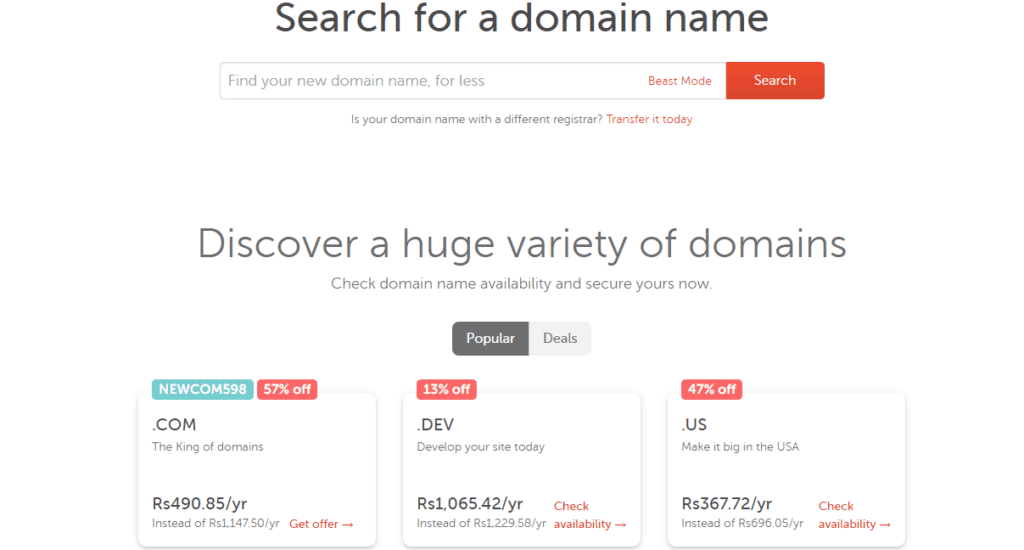 Domain Transfer
Transferring a domain to Namecheap from an existing ownership is a straightforward process. To transfer a domain, simply initiate the process with your current registrar and provide the necessary authorization code. After the transfer is initiated, it will handle the remaining process. The process can be completed within a few minutes, and once finished, Namecheap will host your domain.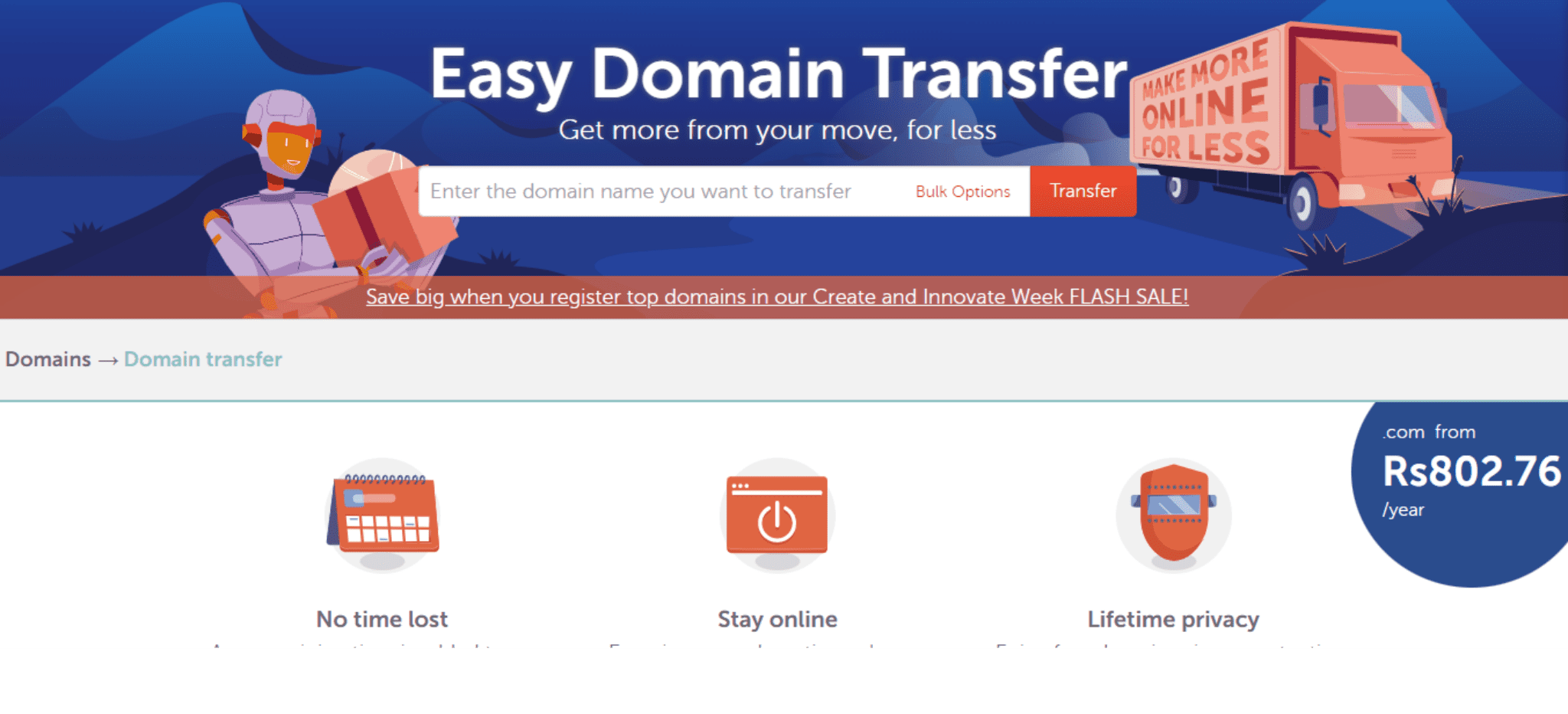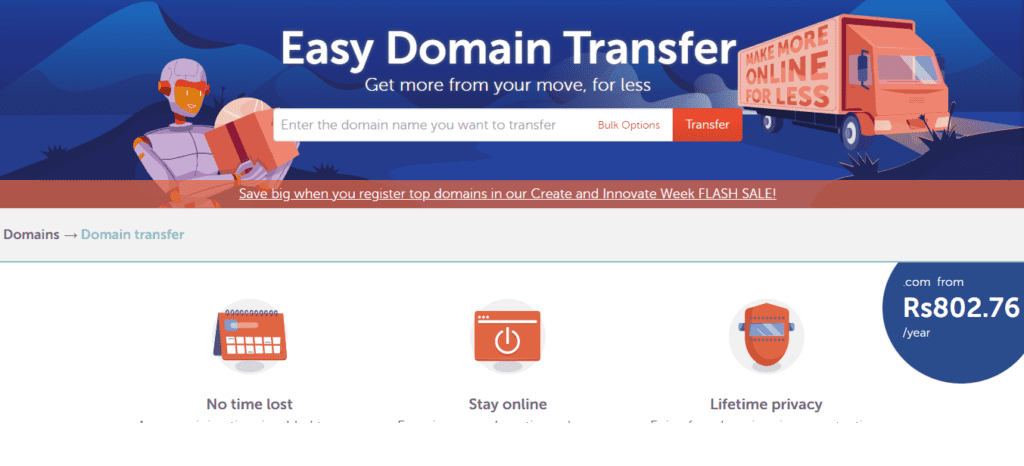 New TLDs
New TLDs (top-level domains) are the latest domain extensions available. The availability of unique domains provides businesses and individuals with the opportunity to customize their websites and differentiate themselves from others. Several popular new TLDs include .shop, .online, .tech, .me, and .site. The new TLDs offer competitive registration prices, making them a desirable option for individuals seeking a new domain name.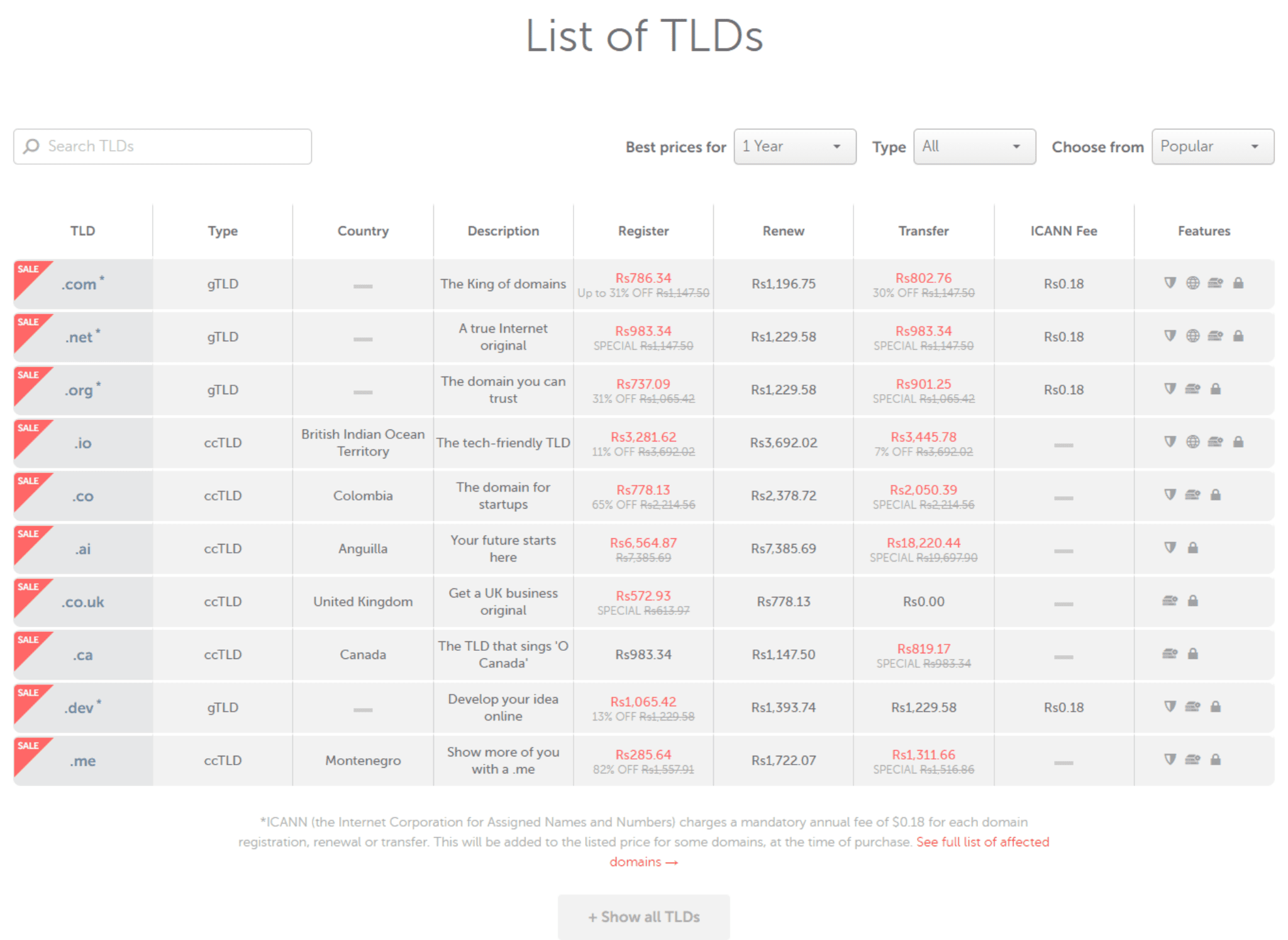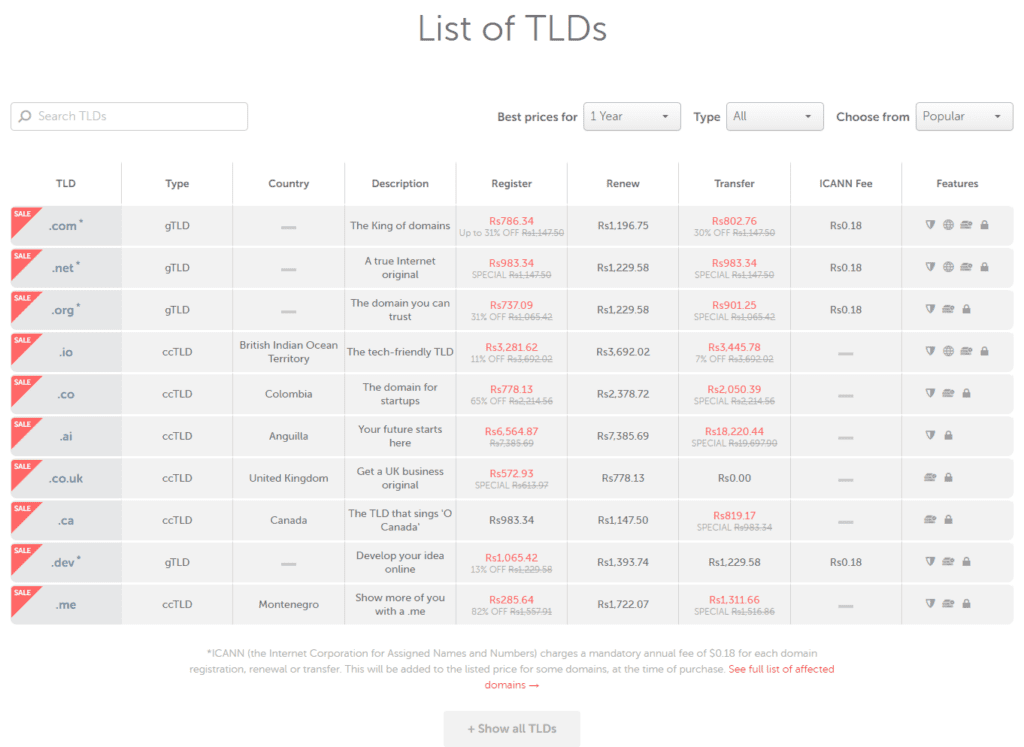 Handshake domains
Handshake domains provide a decentralized domain registry option for users seeking an alternative to traditional domain name registration services. Handshake domains provide users with the ability to register and control their own domain names, eliminating the need for a centralized provider such as Namecheap. Handshake utilizes a peer-to-peer network that allows for secure domain transfer, updates, and management for its users. Thanks to its decentralized nature, Handshake domains offer users greater control and security over their domain names.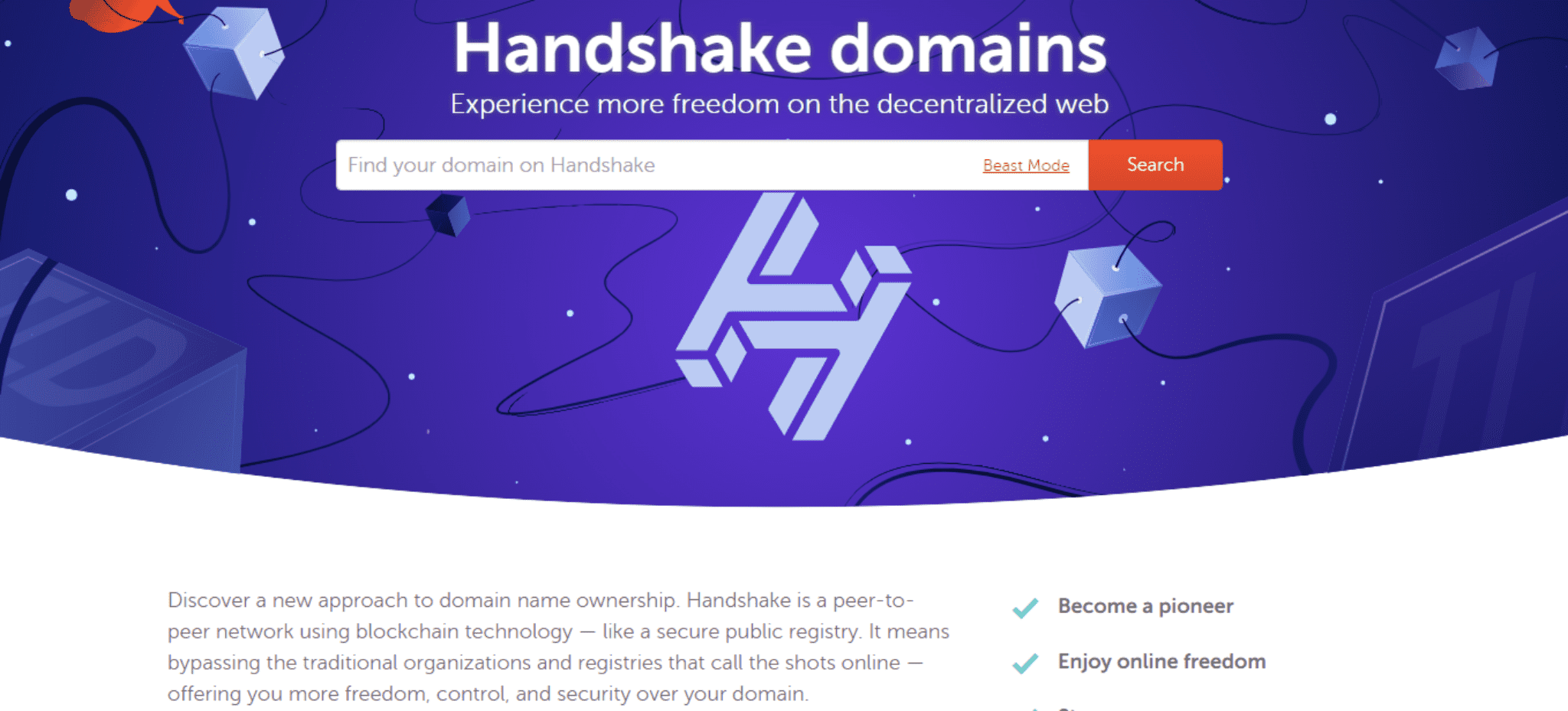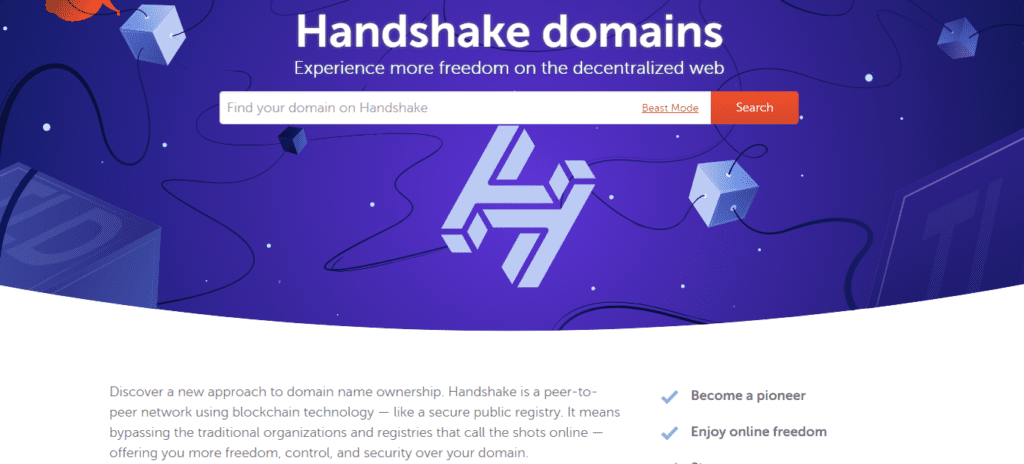 Personal Domain
It offers the option to register a personal domain name, which can be used to establish an online presence. A personal domain is the perfect way to establish your own web presence and have a personalized email address that looks professional. It offers personal domains that can be used for business promotion or creating an online presence.


Premium DNS
Premium DNS is an advanced service offered that provides users with fast, reliable and secure domain name resolution. The service provides various features, such as built-in DDos protection, multi-location DNS servers for enhanced redundancy, geo-specific DNS-routing, and others. Premium DNS service guarantees website accessibility and protection against malicious attacks.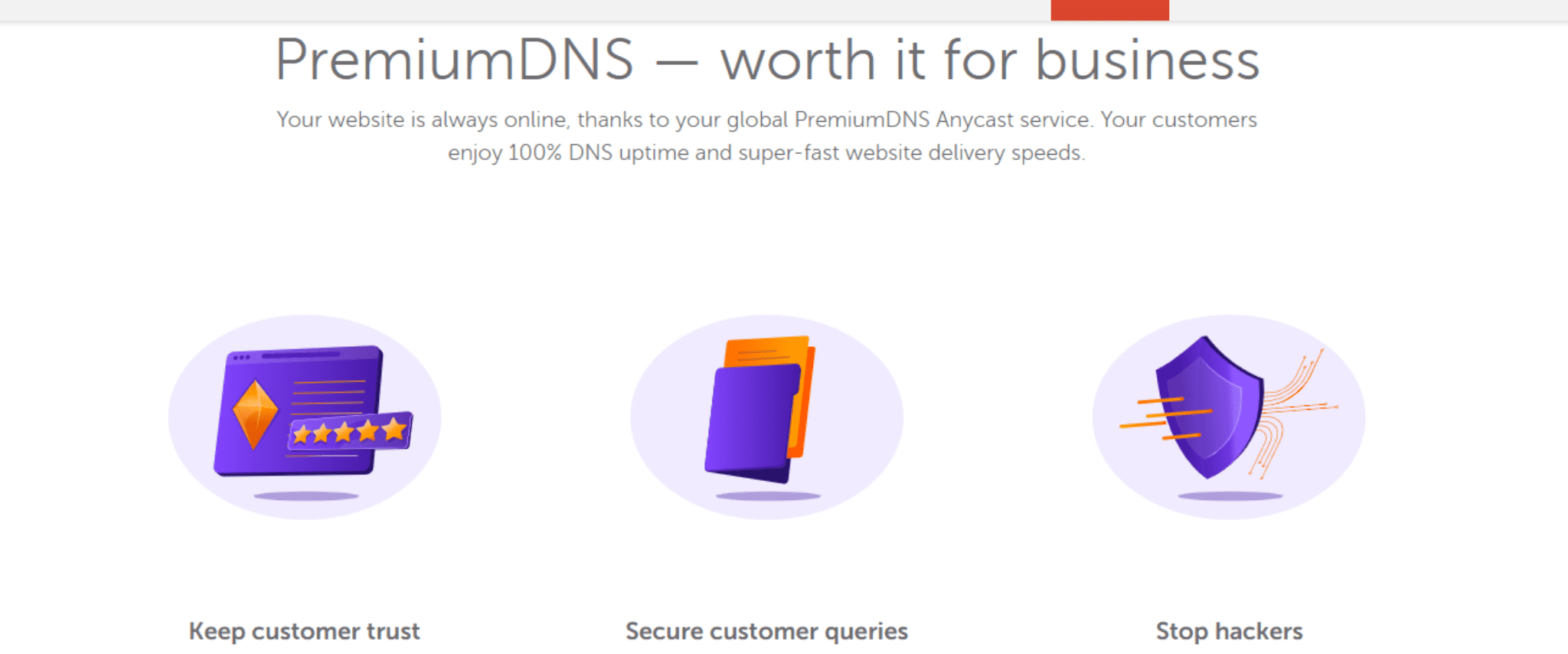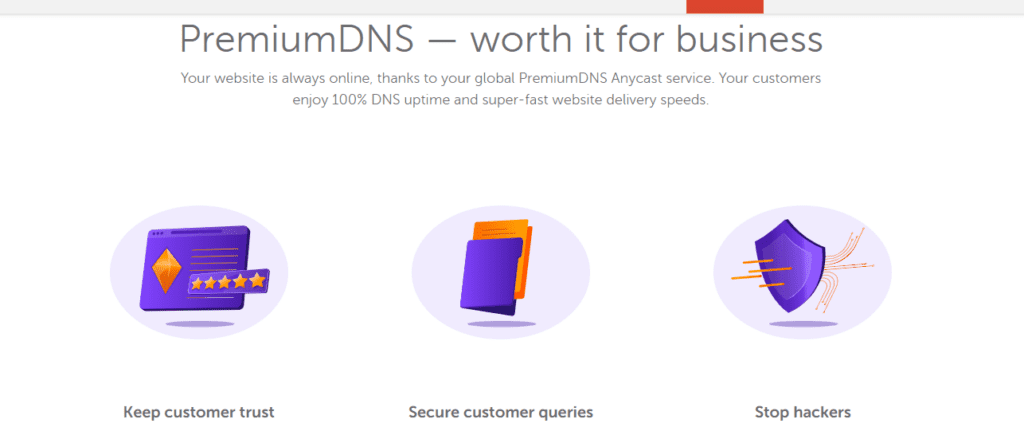 Marketplace
The Namecheap Marketplace is an online platform that facilitates the buying and selling of domains. Customers can search for domains, make offers, and purchase them directly from the marketplace. The marketplace is a reliable source to discover distinct domains that cannot be found elsewhere. The platform enables customers to add their own domains, facilitating monetization of their web presence in a quick and easy manner. The Marketplace simplifies the process of discovering an ideal domain name for any project.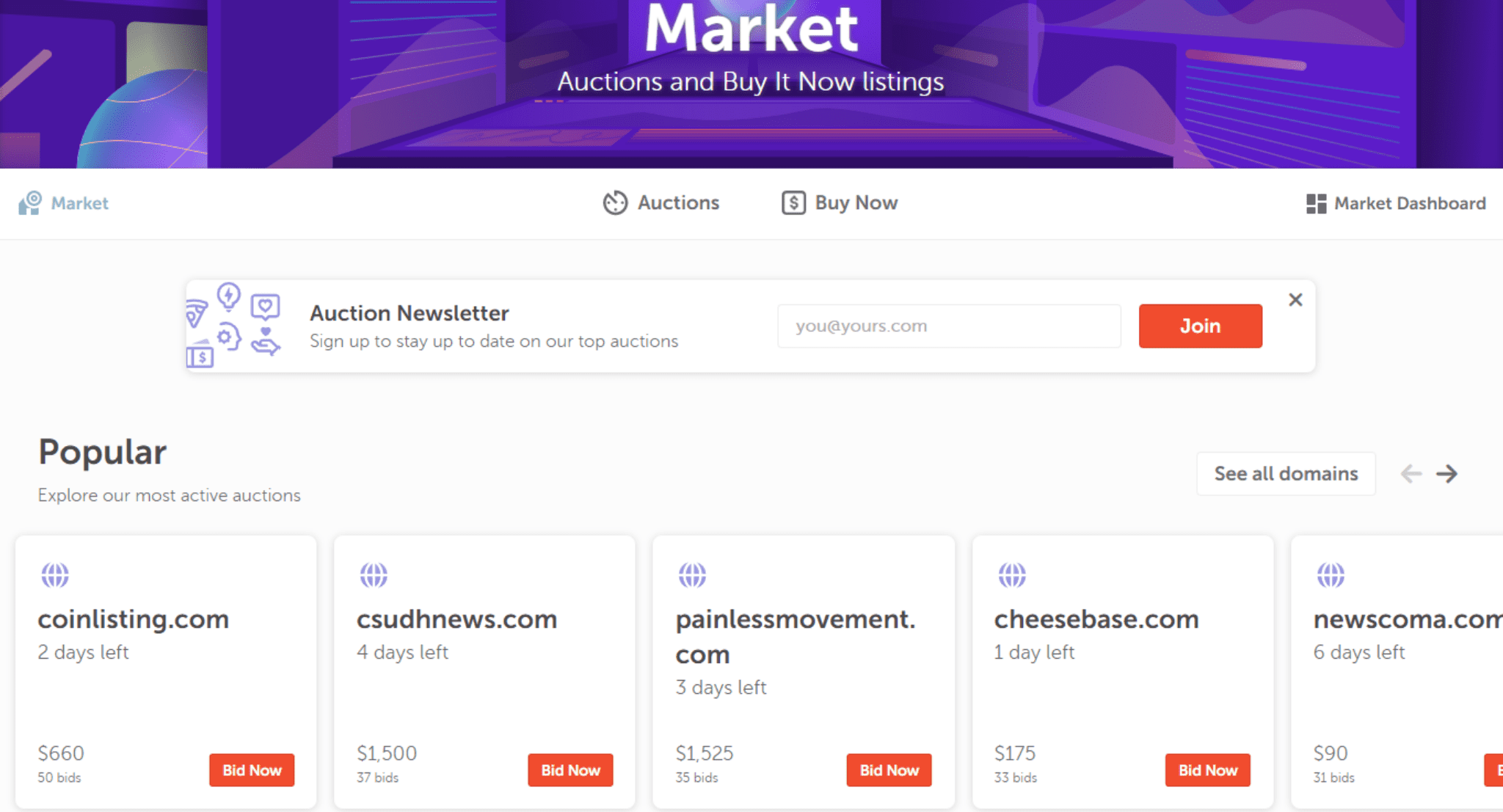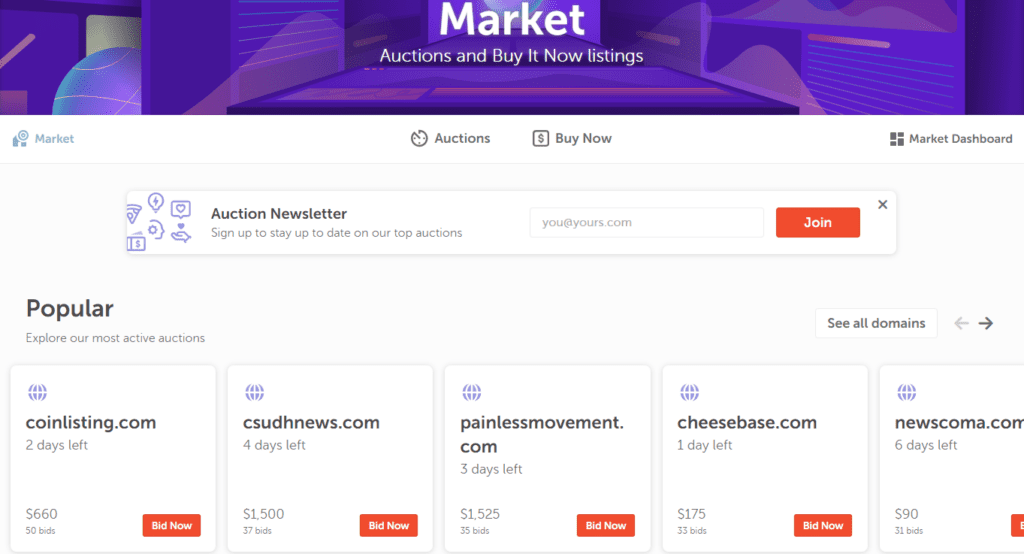 Whois Lookup
Namecheap offers a feature called Whois Lookup, which provides information about the owner of a domain for free. The Whois Lookup tool provides access to information about the registrant and related details of any given domain name. The Whois Lookup tool provides information on a domain's registration status, expiry date, and last update.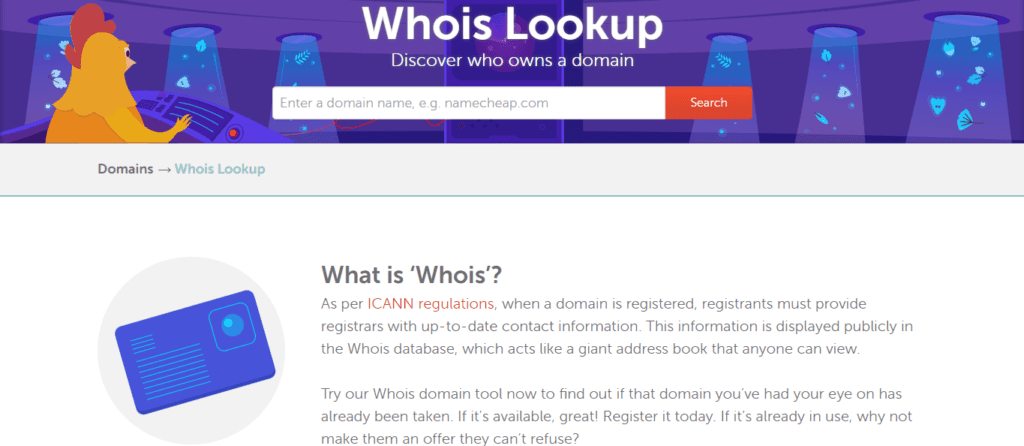 FreeDNS
FreeDNS is a free domain name resolution service offered. With FreeDNS, users can easily set up and manage their own DNS servers without the need for any technical knowledge. The service provides users with a range of features such as multiple DNS zones, built-in DDos protection, geo-specific DNS routing and more. FreeDNS also offers robust security and scalability, making it a great choice for business owners and individuals alike.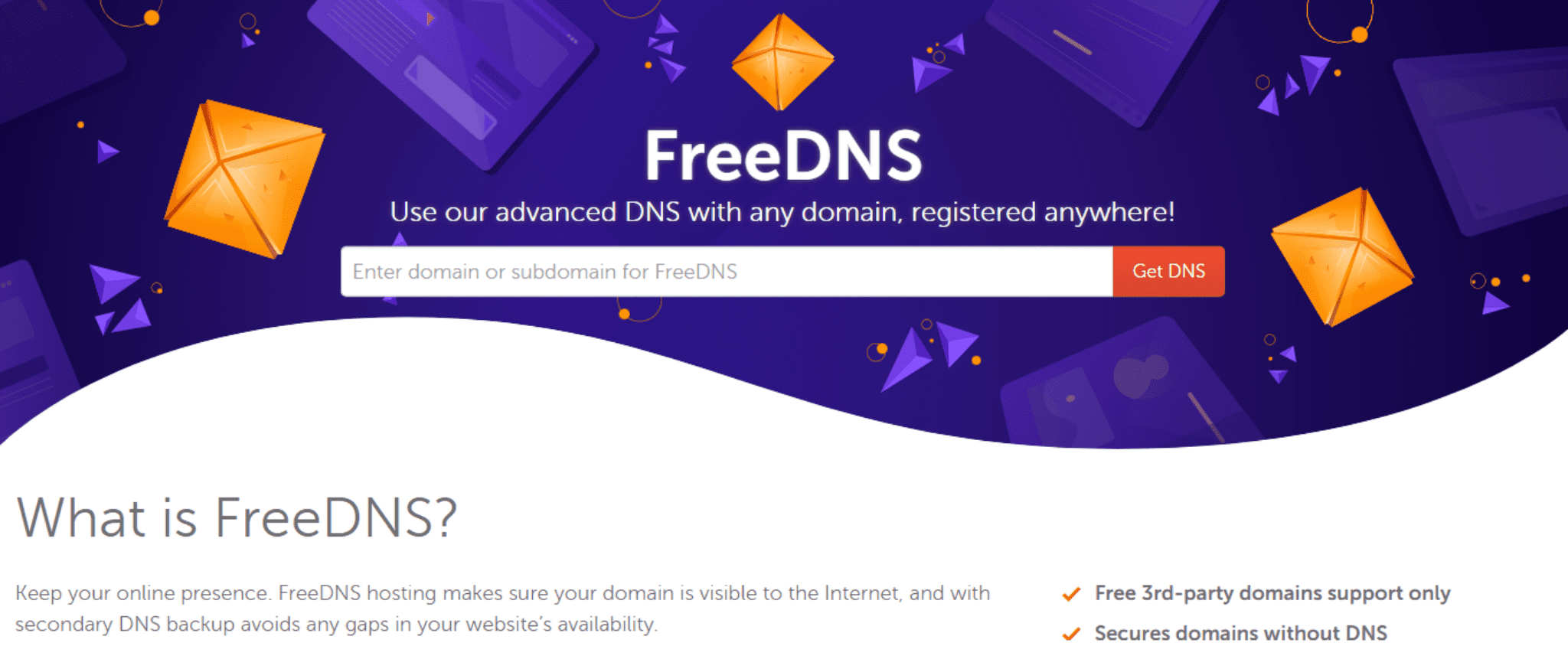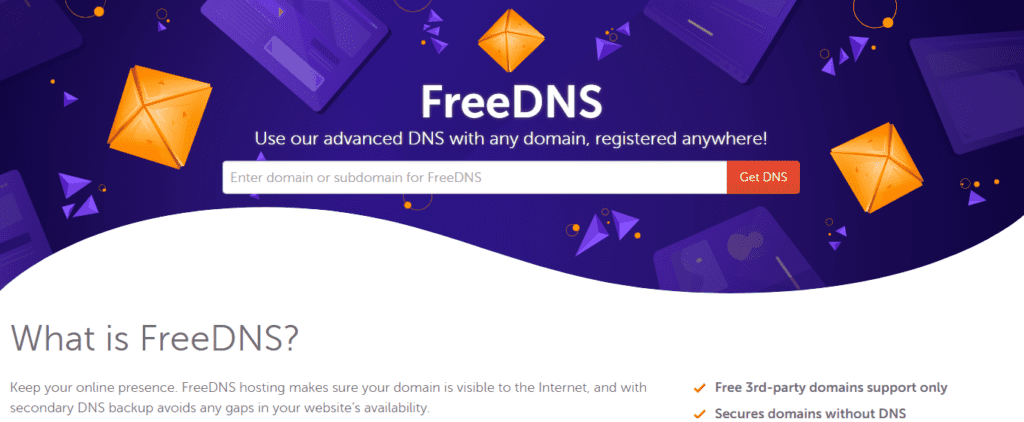 Whom is Namecheap useful for?
Use Cases
Small business owners
Individuals
Web developers
Webmasters
Game developers
Freelancers
Domain resellers
Domain investors
Online entrepreneurs
Pricing Plans
Annual Pricing


Support
Technical Support, Knowledge Base, Roadmaps, Changelogs
Alternatives
Similar Apps
GoDaddy is one of the most popular domain registration and web hosting companies in the world. The company provides customers with a wide range of services, including domain name registration, website hosting, email accounts, website builder tools, and more. 
Google Domains is a domain registration and web hosting service offered by Google. The service allows users to quickly and easily register and manage their own domain names. 
NameSilo is an ICANN-accredited domain registrar and web hosting service provider. The company provides customers with a wide range of services, including domain name registration, website hosting, email accounts, website builder tools, and more. 
Final Verdict
Is Namecheap right for You?
Namecheap is an excellent option for registering a domain name. The marketplace offers users exclusive domain access unavailable elsewhere. In addition, it provides services such as Whois Lookup, Premium DNS, and FreeDNS to facilitate domain management. Namecheap offers competitive prices and excellent customer support, making it a top choice for those seeking to register a domain name.
Unlock the power of your online presence with Namecheap – the ultimate choice for securing your domain name!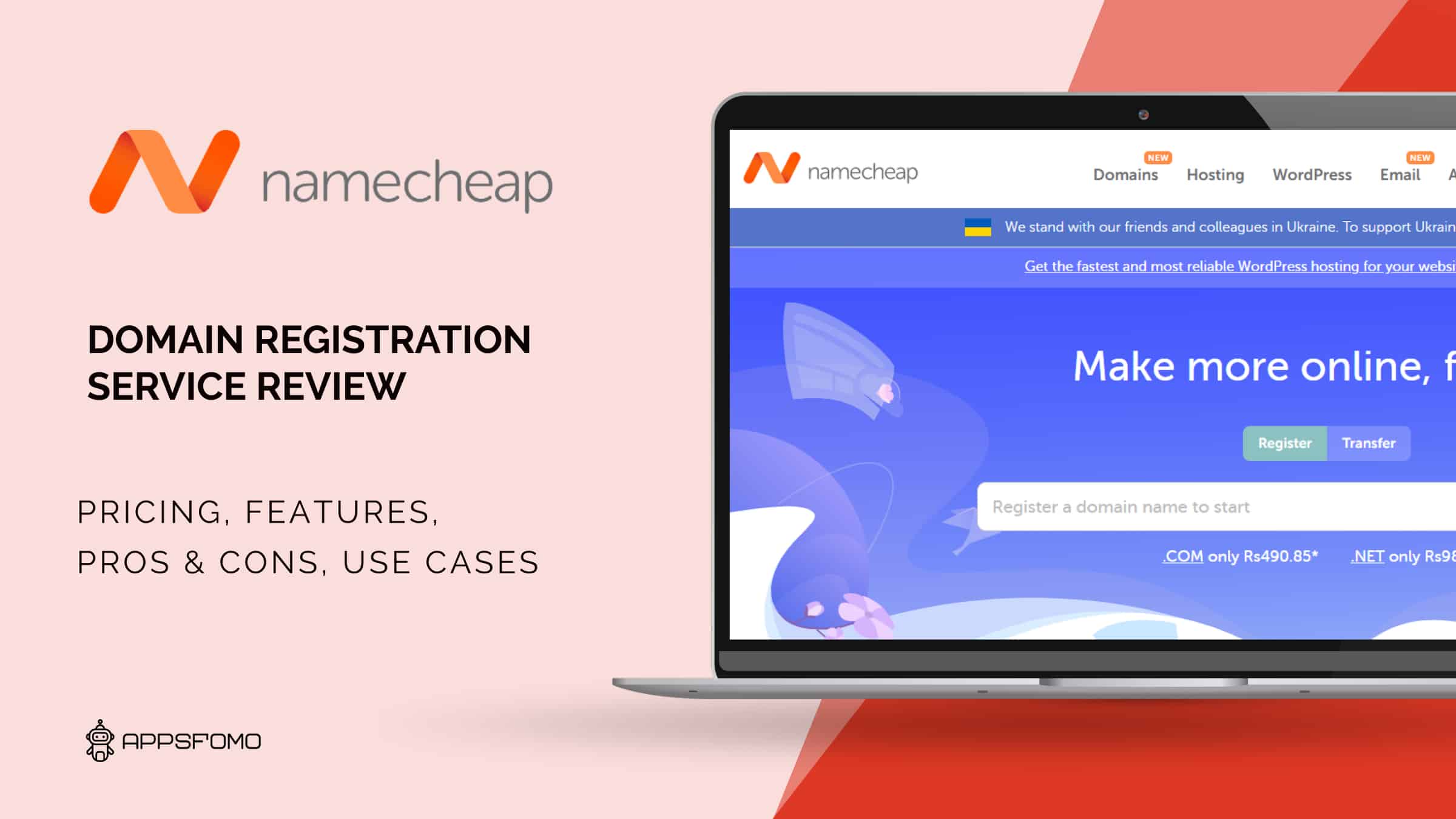 Specification:
Namecheap: Cheap Domain Registration Service | 2023 Review
| | |
| --- | --- |
| Review Date | April 2023 |
| Company | NameCheap |
| Country | USA |
| Initial Release | 2000 |
| Pricing | Annually |
| Free Version | Available |
| Lifetime Deal | No |
| Money-Back | 5 Days |
| Support type | Email, Live Chat, Ticketing |
| Integrations | Yes |
| Supported Device | Android, Browser, IOS |
| Mobile app | Yes |
| Affiliate Program | Yes |
PROS:
Cheap domain registration
Easy user interface
Free WHOIS privacy protection
24/7 live support
CONS:
Lack phone support
Renewal prices can be higher than initial registration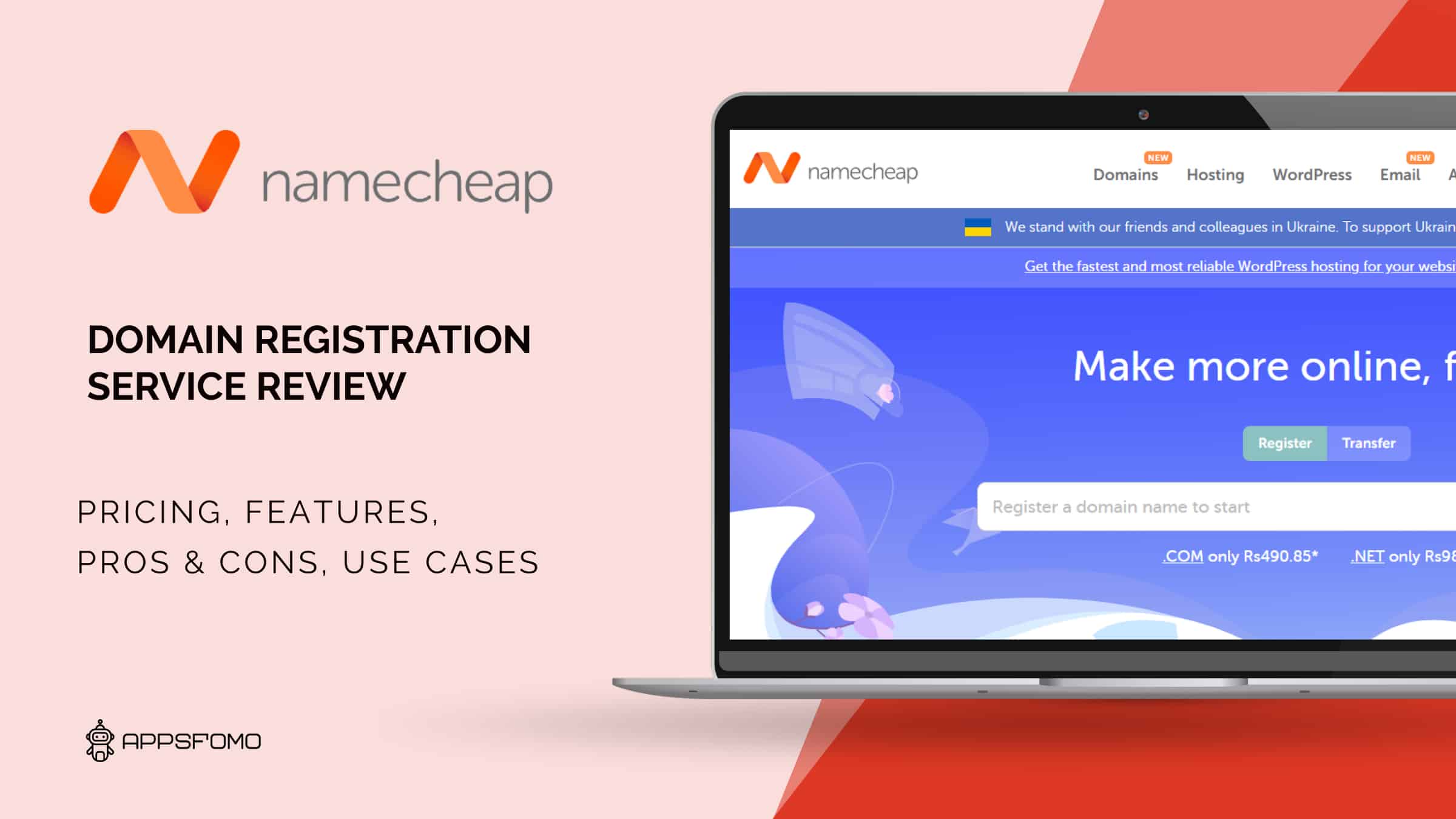 Namecheap: Cheap Domain Registration Service | 2023 Review