Newspaper Theme: Most Favourite Theme for Your News and Magazine Websites
Add to wishlist
Added to wishlist
Removed from wishlist
0
Add to compare
| | |
| --- | --- |
| Review Date | August 2023 |
| Author | Radu Oprea |
| Company Name | TagDiv |
| Marketplace | Themeforest |
| Free Verison | Not Available |
| Initial Release | 2016 |
| Active Installations | 100k + |
| Niche | Blog, Magazine |
| Free Templates | None |
| Premuim Templates | |
| Unique Theme Features | Made for News & Magazine Sites |
| Supported Page Builders | |
| One Click Demo | Yes |
| Multilang Support | |
| Pricing Options | |
| Money Back Guarantee | |
| Site Usage | 1 Site |
| Support System | Support Ticket |
| Competitor | NewsMag |
| Affiliate Program | No |
The Newspaper theme is excellent for a news, newspaper, magazine, publishing or review site.
You will get:
Innovative and trend setting.
Works well on all devices.
Free lifetime updates.
No coding required.
Intuitive customizable interface.
]Speedy theme.
The Newspaper theme is excellent for a news, newspaper, magazine, publishing or review site.
PROS
Innovative and trend setting.
Works well on all devices.
Free lifetime updates.
No coding required.
Intuitive customizable interface.
]Speedy theme.
CONS
Doesn't have multiple purchase offers.
Additional cost is required for the 12 months plan.
Are you looking for an all-in-one solution for your blog or magazine website? Look no further than the Newspaper Theme for WordPress. This powerful and versatile theme is packed with features to help you create a professional-looking site that stands out from the crowd.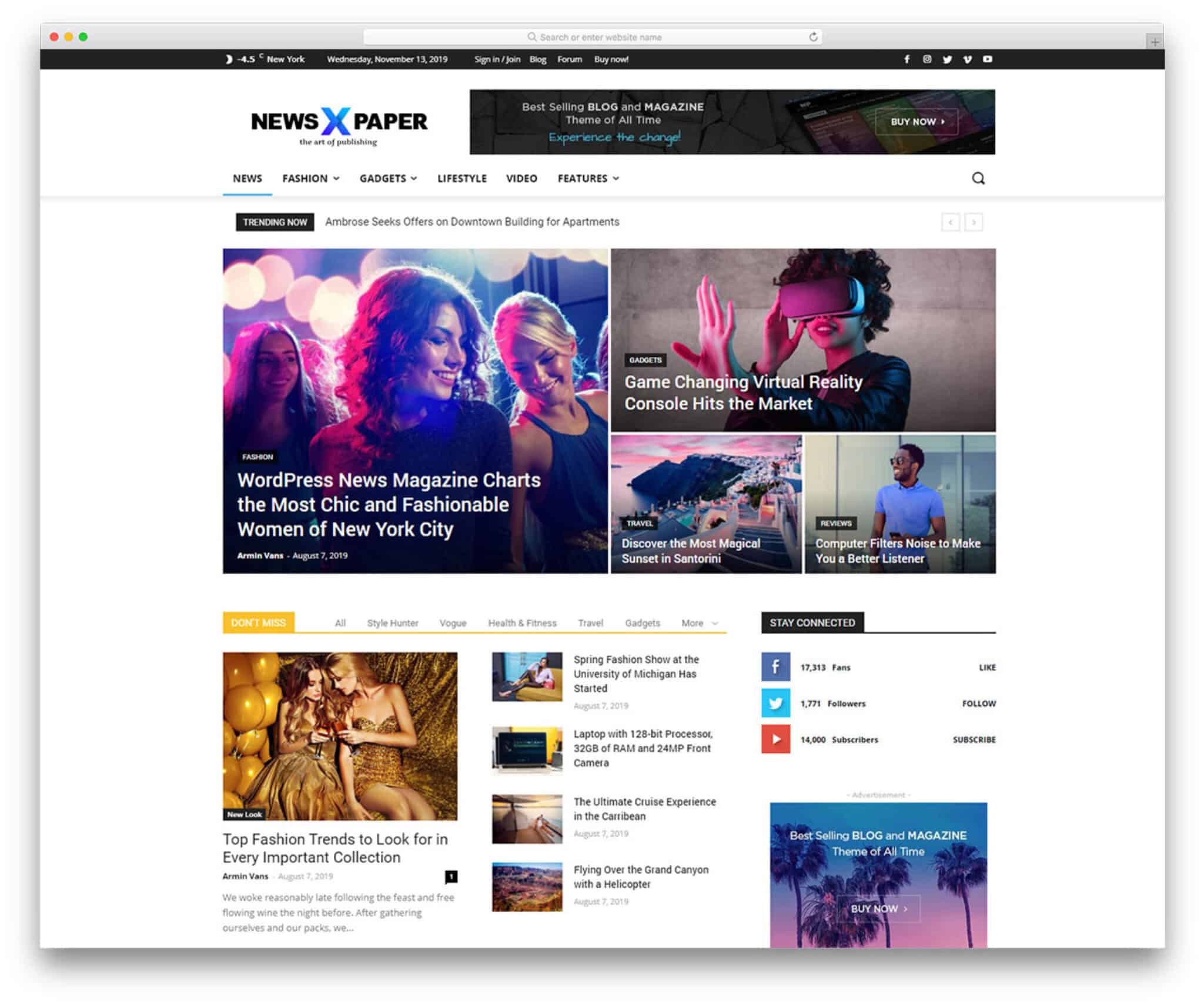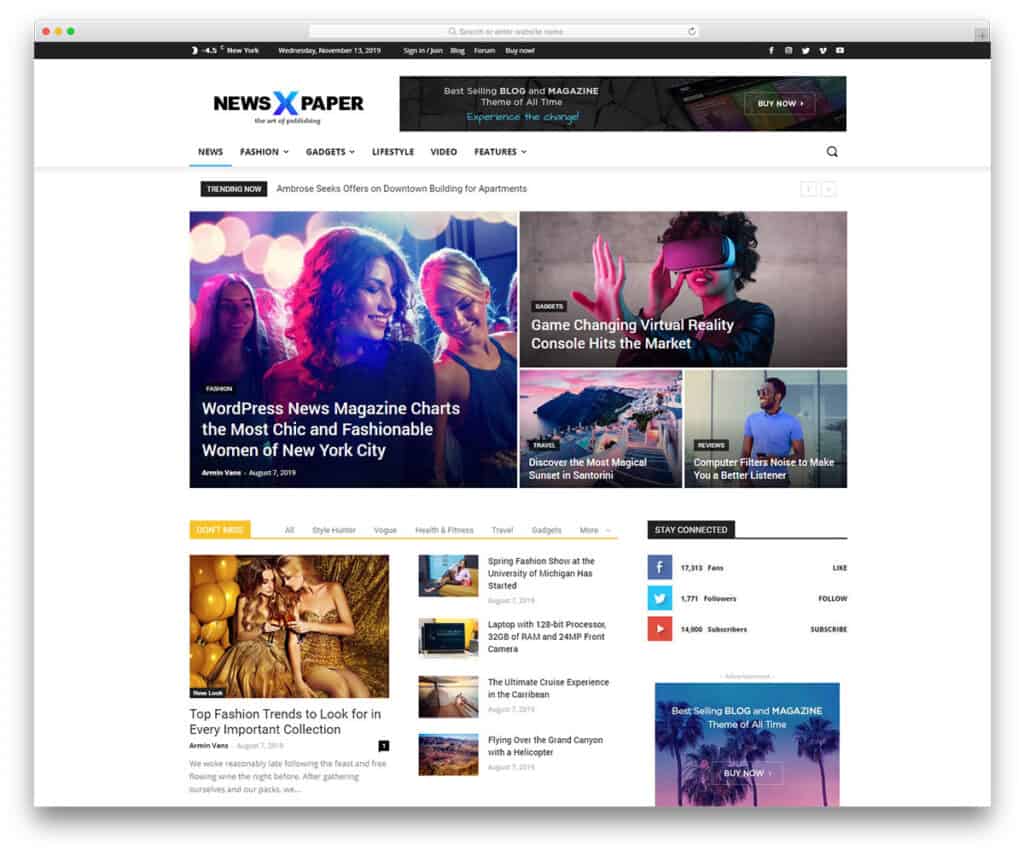 In this post, we'll take a deep dive into the Newspaper Theme, exploring its key features, installation process, customization options, plugin integration possibilities, SEO and performance aspects, mobile responsiveness and AMP support, multilanguage and RTL support, ad solutions, and more. Whether you're a beginner or an experienced WordPress user, this guide will help you determine if Newspaper is the right theme for your website. So let's get started!
What is Newspaper Theme?
An Overview
The Newspaper theme for WordPress offers a range of powerful features that can elevate your blog or magazine to new heights. Its versatility and usability make it a popular choice among bloggers and publishers. With the Newspaper theme, you can enhance your online presence and capture the attention of your audience.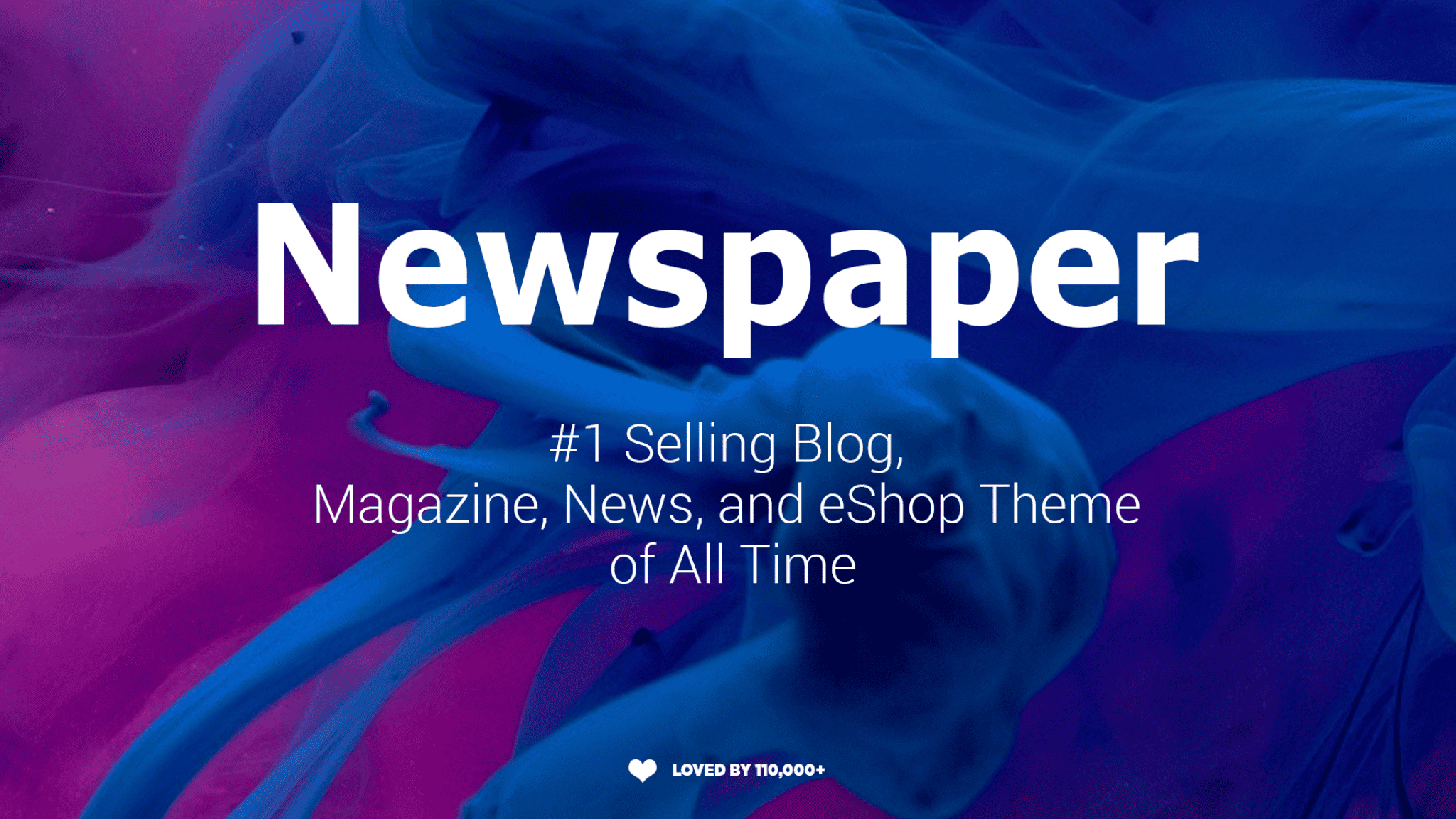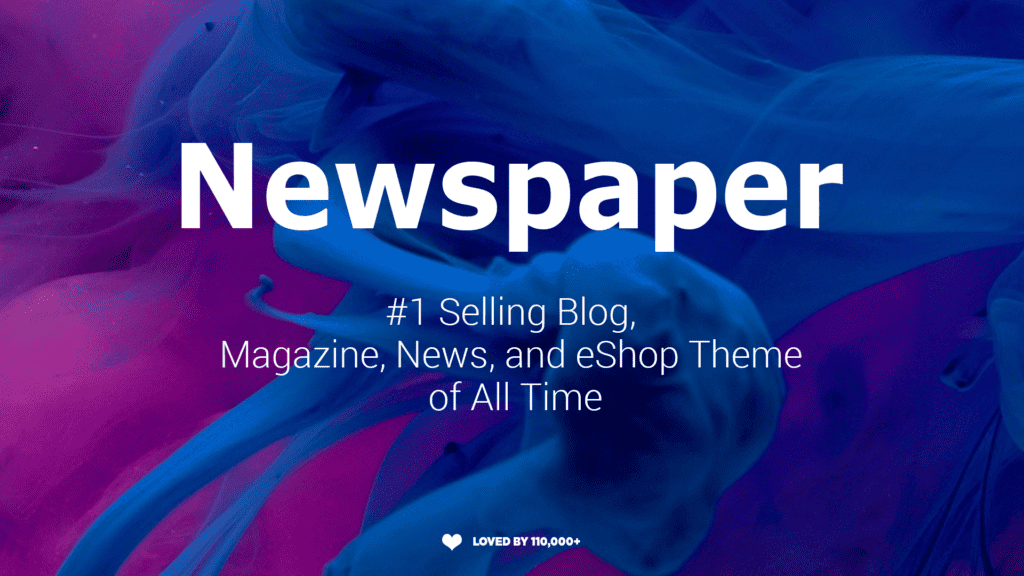 The Newspaper theme is excellent for a news, newspaper, magazine, publishing, or review site. We can also add images and videos from Youtube to the theme as it is easily customizable. It is simple, quick, and has an easy installation technique. It uses the best clean SEO practices and supports Google Ads and Adsense.
Whether you're a beginner or an experienced web developer, this theme provides a hassle-free experience with its clean look and elegant design.
Company Details
The newspaper theme is a creation of brand tagDiv.
tagDiv, a team of professionals and innovators working closely to craft outstanding digital solutions. In the last eight years, they used their web development & web design company experience to create unique blog, news, magazine, newspaper, publishing, and editorial themes for WordPress. Marius P is the CEO of the company.
Online Presence
Setting up the Newspaper Theme
How to get started?
Installation Process of Newspaper WordPress Theme
To begin the installation process of the Newspaper WordPress theme, you need to download the theme files from the official website.
Once you have the files, navigate to the WordPress dashboard and upload the theme zip file.
After the upload is complete, activate the Newspaper theme to make it live on your website.
Next, set up the required plugins and perform any necessary theme updates to ensure compatibility and functionality.
Finally, customize the theme settings to match your desired look and feel, making use of the theme's powerful and versatile features.
With its elegant design and grid layout, the Newspaper theme is the perfect choice for both beginners and experienced web developers looking to create a stunning news website or online magazine.
Configuring Newspaper Theme for Your Site
To configure the Newspaper theme for your site, you can start by setting up the homepage layout using custom widgets and sections.
This allows you to showcase your content in a visually appealing way. Additionally, customize the header and footer design of your website to match your brand and give it a professional touch.
With the Newspaper theme, you have the flexibility to configure fonts, colors, and typography options to create a unique and cohesive look for your site.
Integration of social media feeds and icons can help you engage with your audience and increase your online presence.
Lastly, optimizing the SEO settings within the Newspaper theme can greatly improve your site's visibility in search engines, driving more organic traffic to your content.
Newspaper Theme Key Features
Why choose Newspaper
Live Visual Builder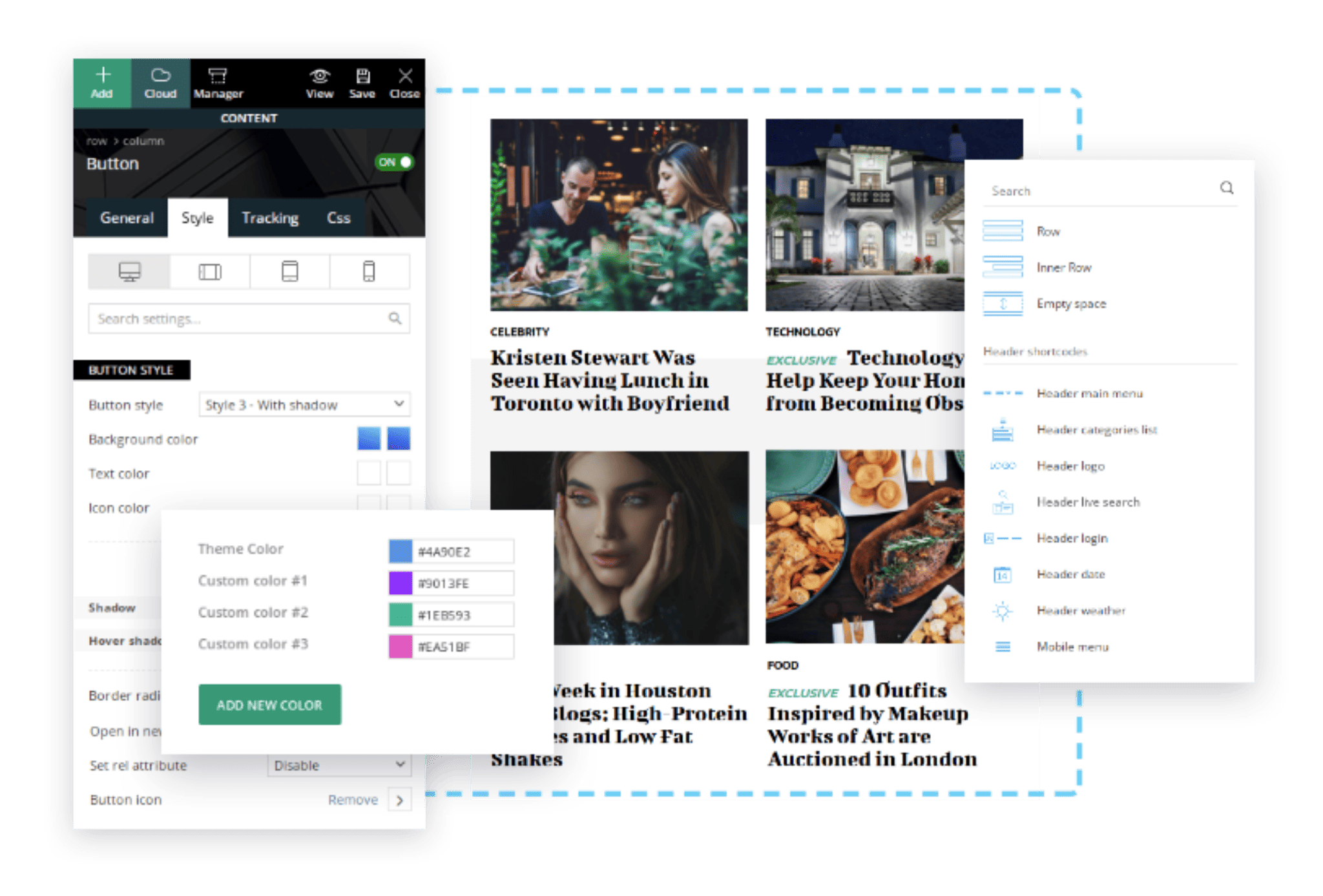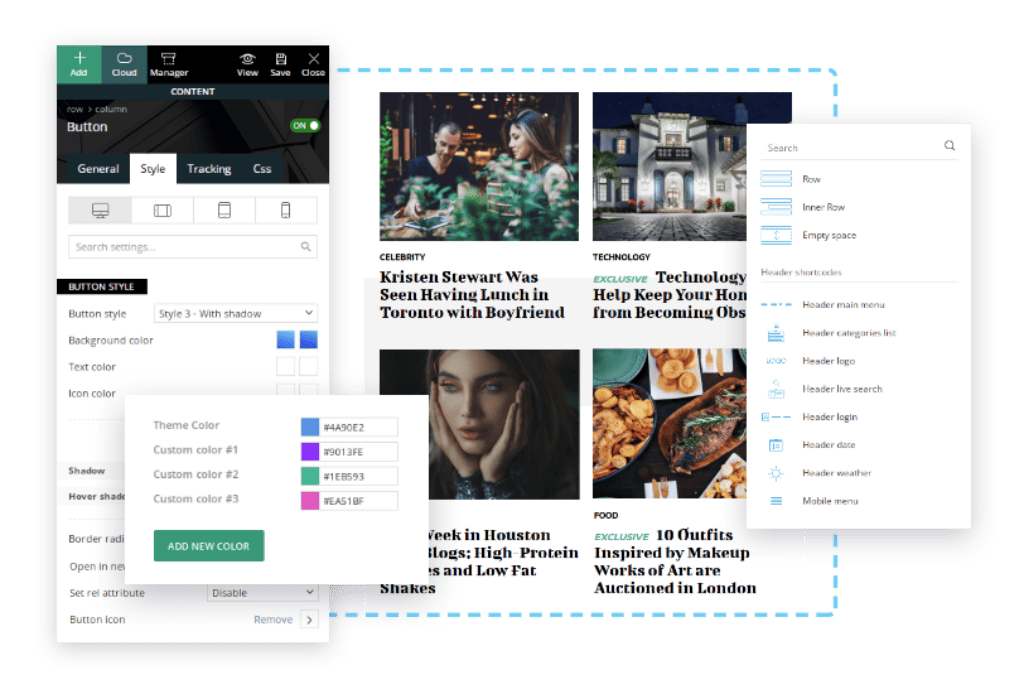 Creating a business website, blog, news, magazine, hobby, or shop has never been easier with the Live Visual Builder. The tagDiv Composer allows you to customize everything on the front end, with a mix-and-match approach that lets you arrange elements effortlessly. Design templates for articles or pages can be easily created and perfected, giving your content a unique and professional look.
The Live Visual Builder also enables you to create headers that align with your branding while keeping your site organized for a smooth and engaging user experience. Additionally, you can design footers for each page that serve specific purposes and help visitors navigate through your site seamlessly. The Live Visual Builder empowers you to take full control of your website's design without any hassle.
Directory and Listings System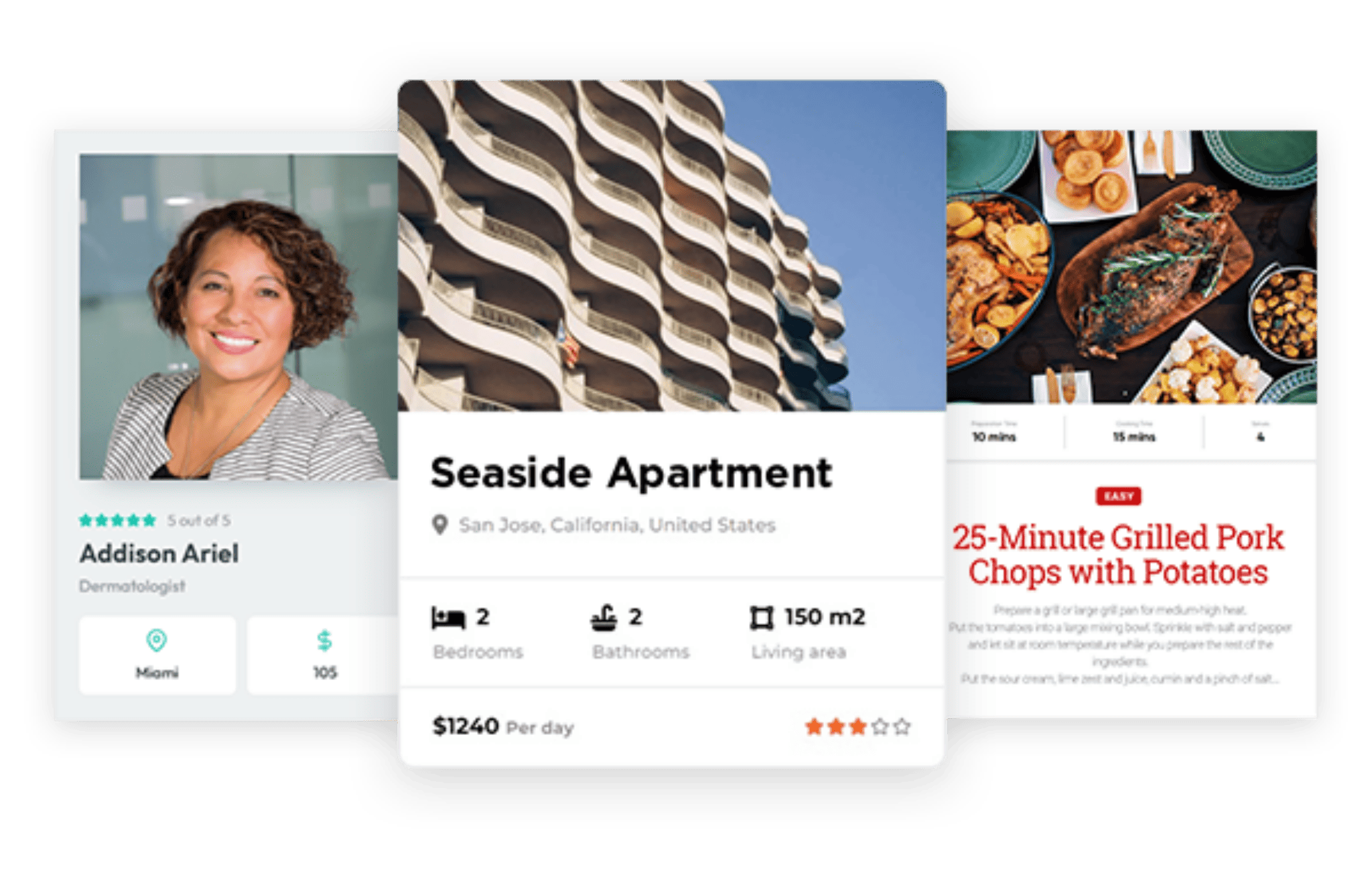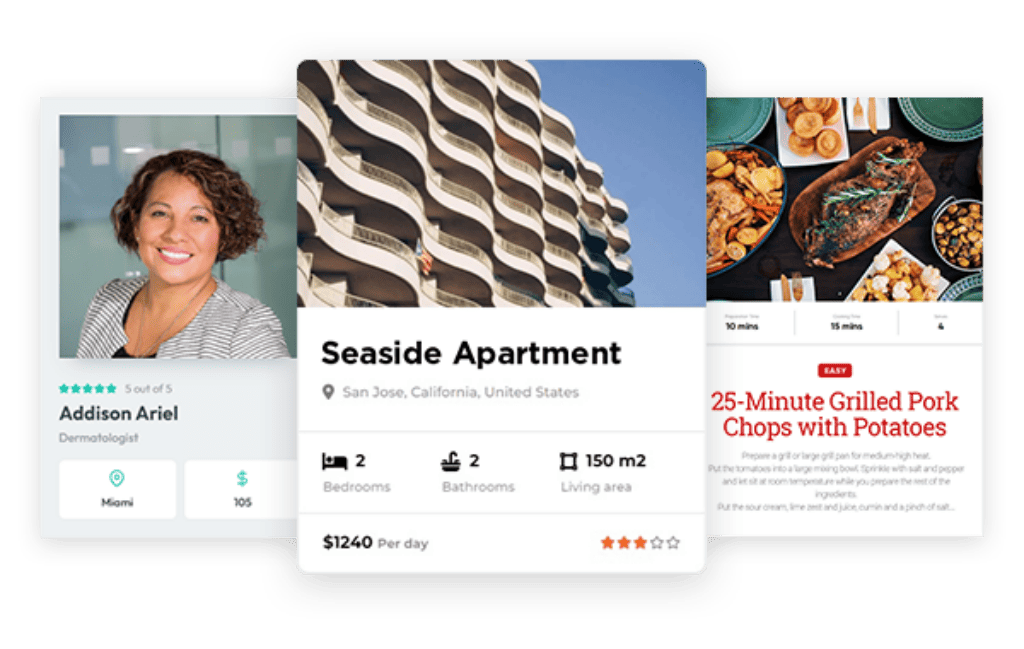 Build and manage your online directory or listing website quickly and efficiently with the powerful Newspaper Theme. Say goodbye to the hassle of buying expensive plugins – everything you need is already built-in.
With ACF Custom Fields Support, you have the flexibility to design customized fields that suit your specific website needs and display them seamlessly. Engage your audience with unlimited single listing templates, allowing you to create an interactive and visually appealing experience for your visitors.
The latest version of Newspaper 12 makes it easy to design and shape the look of your listings to perfection. Whether you're creating a business directory, job listings, or a real estate website, the Newspaper Theme's Directory and Listings System has got you covered.
Paywall Subscription Management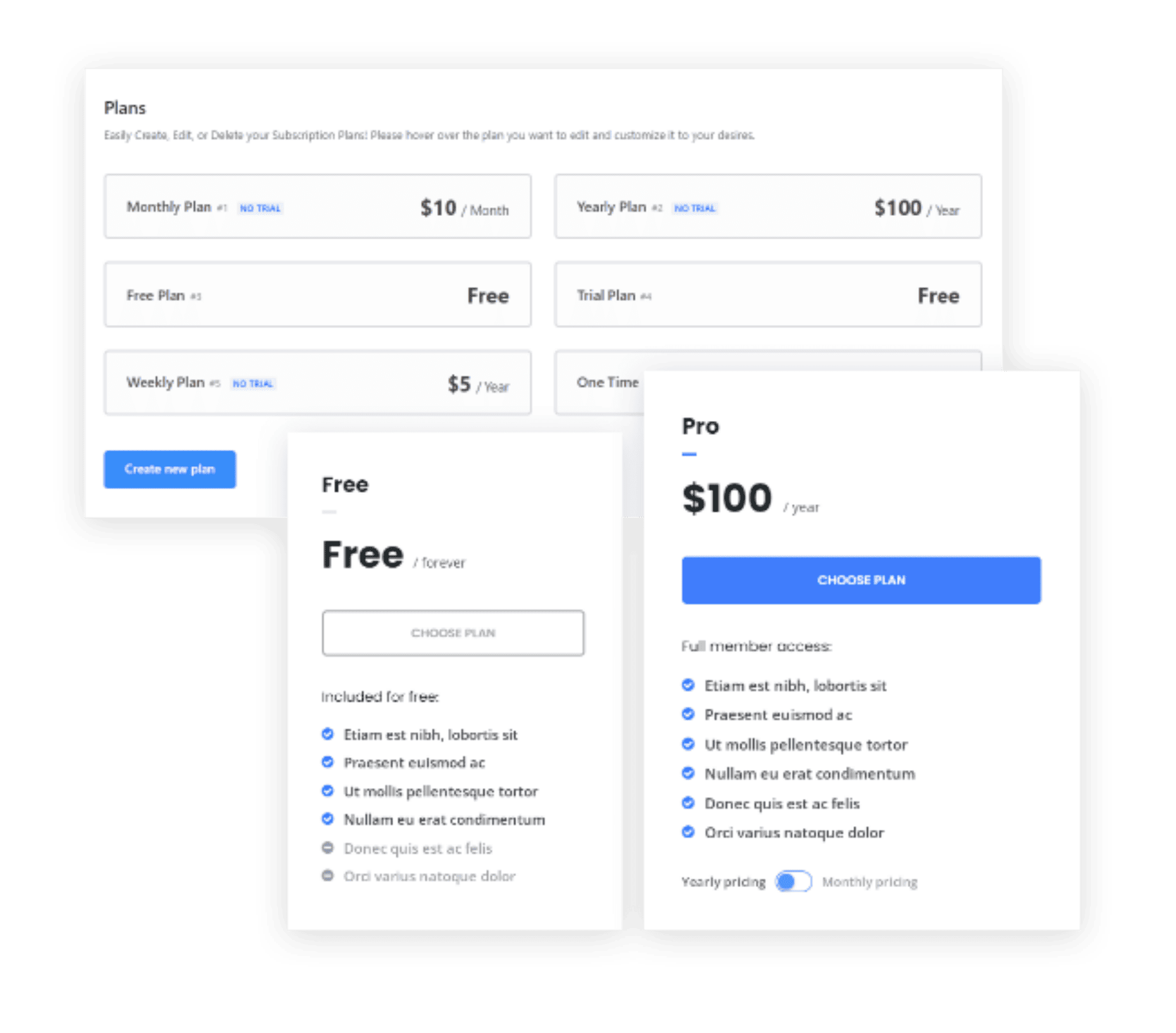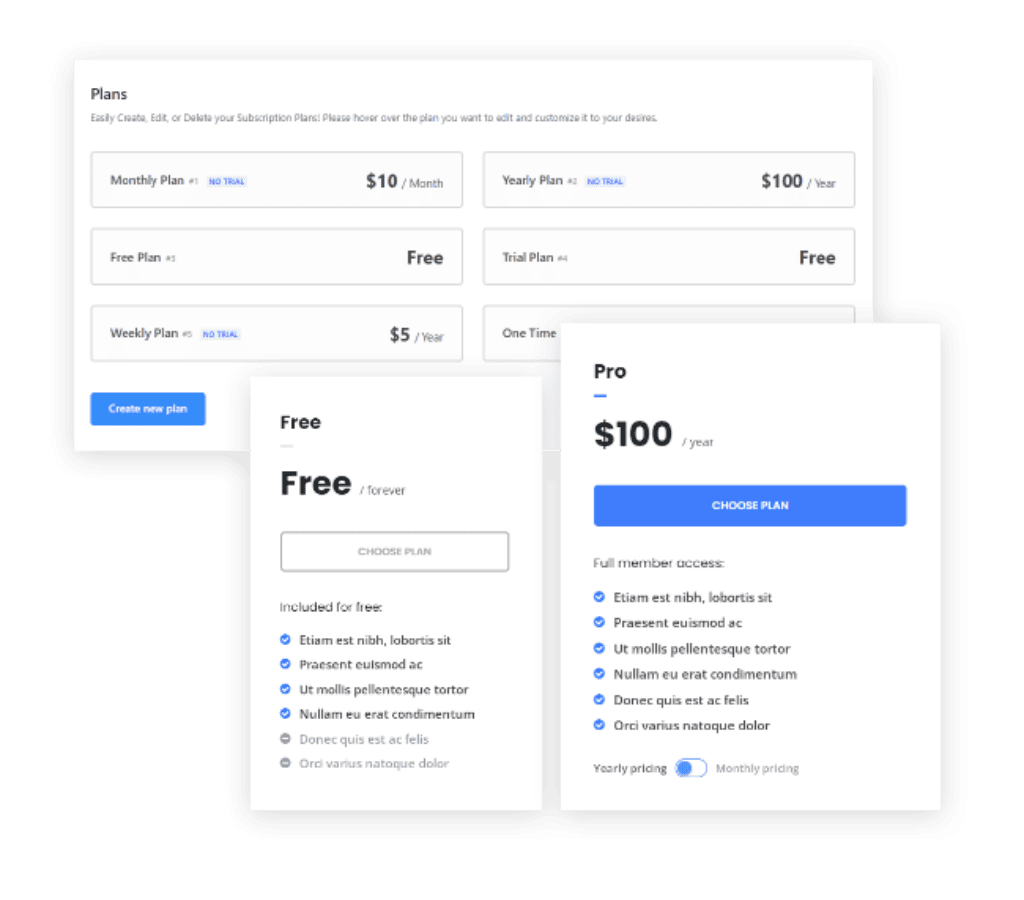 With the Paywall Subscription Management feature of the Newspaper theme, you have the ability to set up recurring payments, offer free trials, and efficiently manage subscriber data. This powerful tool allows you to generate revenue while simultaneously building a loyal readership.
With the latest version of the Newspaper theme (version 11.4), you can easily create memberships for various purposes, such as downloading new software, accessing online services, enrolling in courses, watching video tutorials, or joining member directories.
The theme's intuitive interface and user-friendly design make it hassle-free to customize and manage your subscription offerings. By utilizing the Paywall Subscription Management feature, you can take your online business to new heights and provide valuable content to your audience.
Smart pop-us
Newspaper theme version 11.4 introduces a unique shortcode that brings you the capability to incorporate custom content in a modal pop-up window. This innovative feature allows you to entice your visitors with compelling reasons to click on the pop-up and engage with your website in new and exciting ways.
By leveraging this functionality, you can create interactive and immersive experiences that captivate your audience and drive more conversions. The smart pop-ups feature in the Newspaper theme empowers you to add custom messages, promotions, offers, or any other type of content that you believe will resonate with your visitors.
With this versatile feature, you have the freedom to get creative and tailor your pop-ups to capture the attention of your audience.
Cloud Library Templates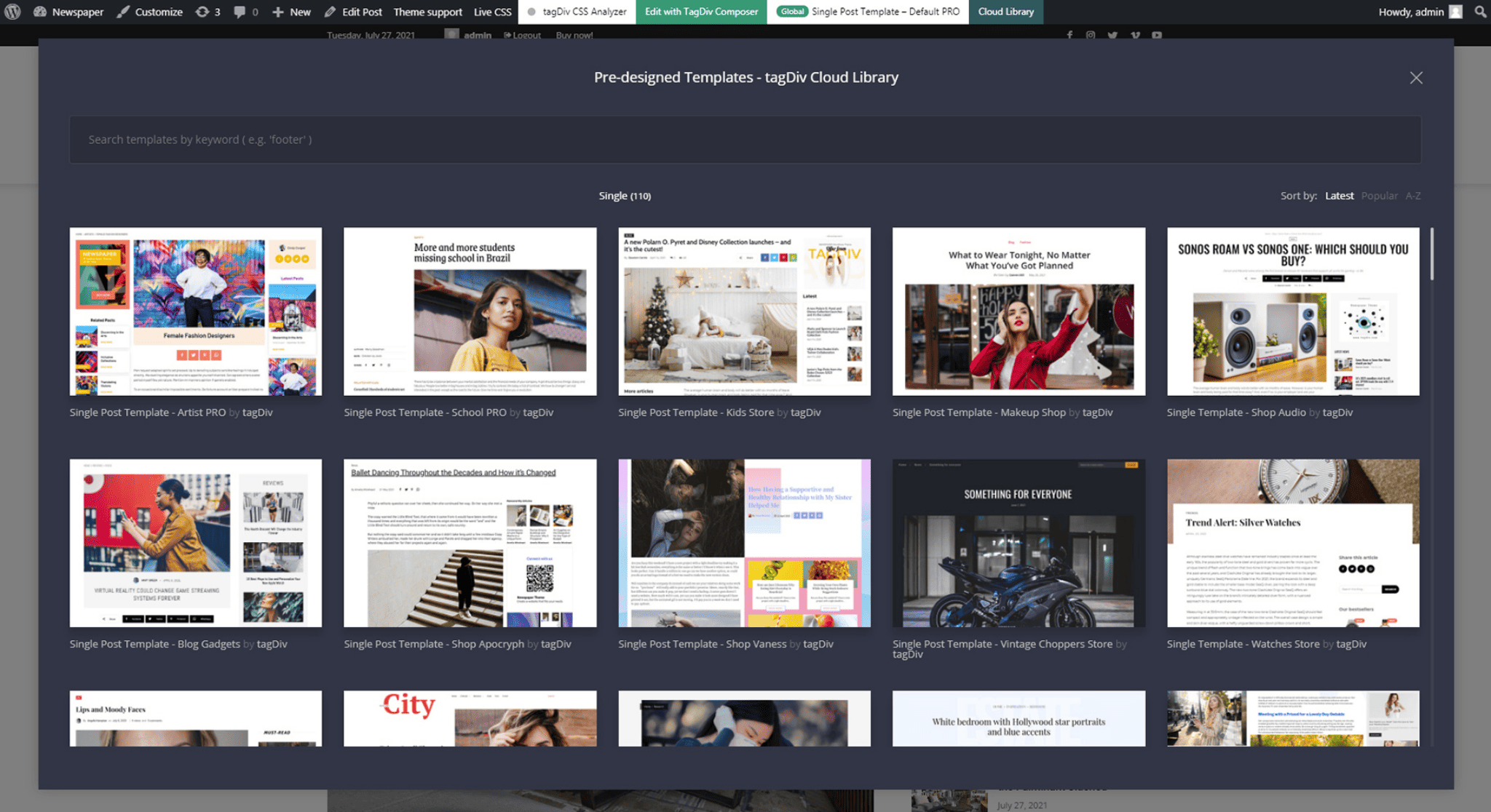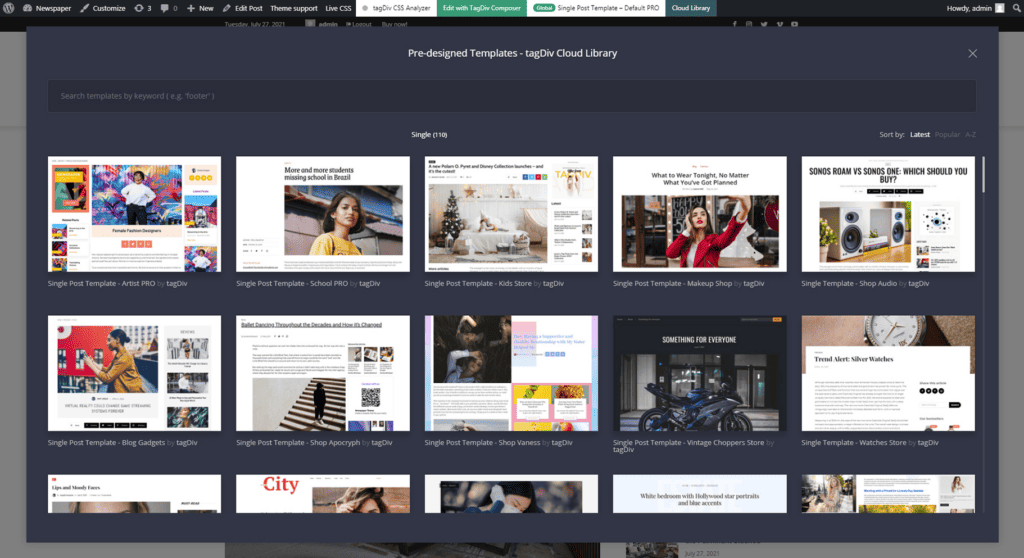 Discover an extensive collection of WordPress elements, templates, and layouts designed to simplify your workflow. With over 1,800 premium layouts available, you can significantly reduce your development time.
The Cloud Library Templates feature allows you to import the templates you like and customize them effortlessly right on the front end. Whether you're a beginner or an experienced developer, these professionally designed templates offer a hassle-free solution for creating stunning websites. From elegant grid layouts to clean and modern designs, there's a template for every style and purpose.
The Cloud Library Templates give you the flexibility to bring your creative vision to life and create a unique online presence. Upgrade your WordPress theme experience with the power of the Cloud Library Templates.
W00-commerce Shop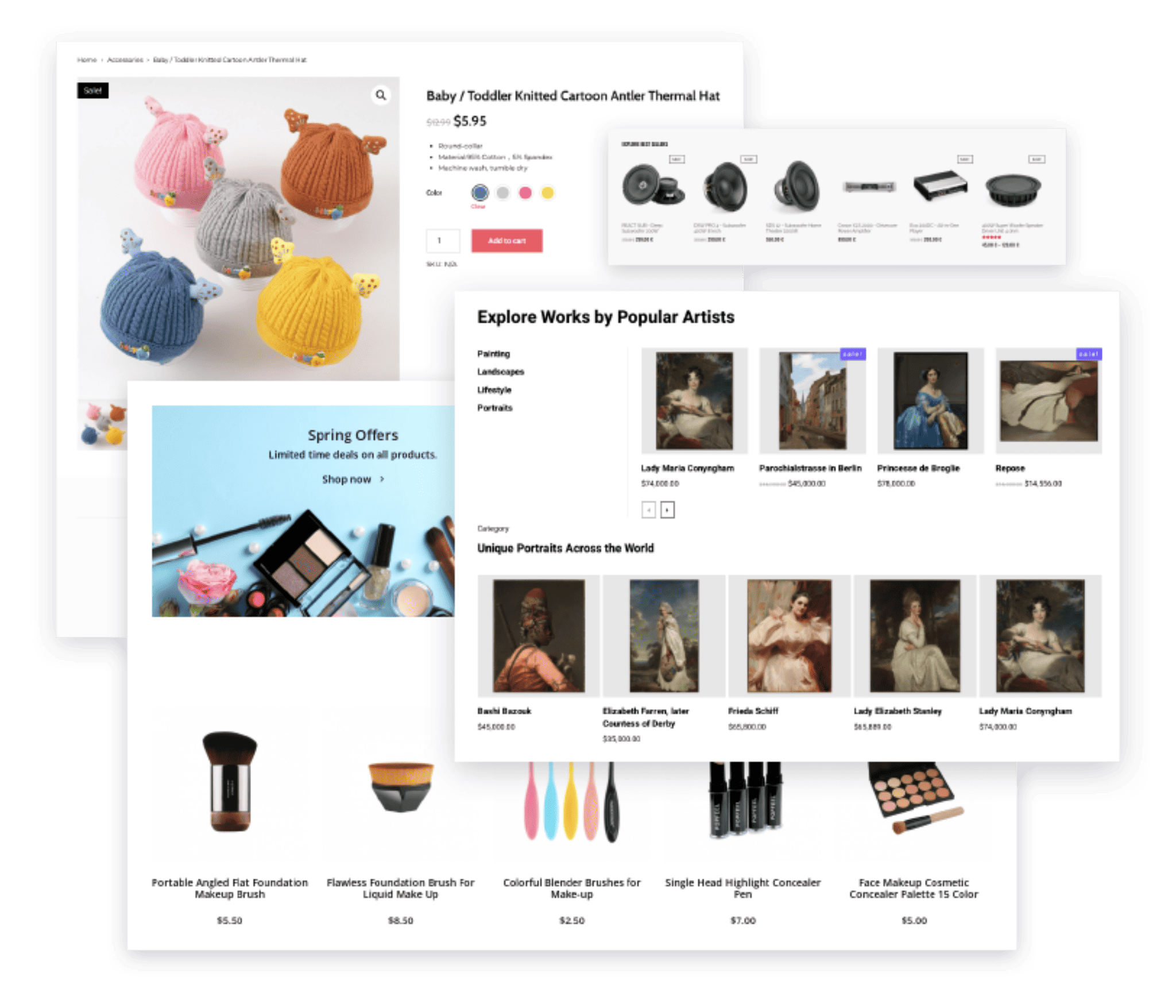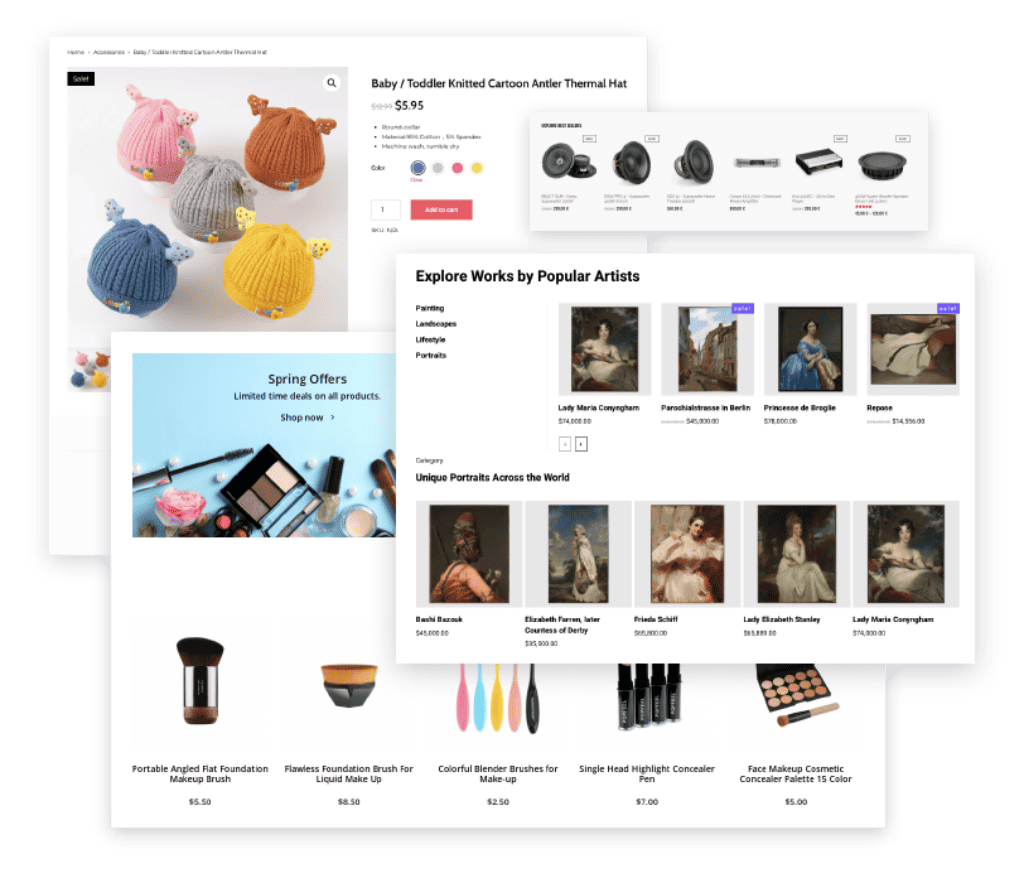 Discover the complete set of eCommerce functionalities required to run an online store efficiently with the Newspaper theme. The tagDiv Shop plugin offers remarkable enhancements to the WooCommerce functionality.
With over 27 new drag-and-drop elements specifically designed for online stores, the Newspaper theme introduces new superpowers for WooCommerce. It enables you to effortlessly sell products online, providing a faster, easier, and more scalable experience. Whether you're a beginner or an experienced web developer, this WordPress theme's intuitive interface makes setting up your online shop hassle-free.
From grid layouts to elegant designs, the Newspaper theme includes everything you need to create a visually appealing and fully functional eCommerce website. Maximize your online business's potential with the best WordPress theme for blogs and magazines.
Enhancing Functionality with Plugins
powerful integration
WooCommerce Integration in Newspaper Theme
Easily create an online store with the seamless WooCommerce integration offered by the Newspaper theme. Manage inventory, process payments, and sell products effortlessly. Take advantage of various WooCommerce plugins to enhance the functionality of your store.
bbPress Forum and BuddyPress Integration
Create a community forum by integrating bbPress, enabling you to engage with your audience and encourage discussions. With BuddyPress integration, your website gains social networking features, allowing you to connect with users, create groups, and share updates effortlessly. The forum and social network can be customized to match your website's design, giving it a cohesive and professional look.
Instagram Integration
Easily showcase your latest photos and engage with your audience through the Instagram integration in the Newspaper theme. With this feature, you can display your Instagram feed directly on your website, allowing visitors to browse through your visually appealing content.
SEO and Performance Aspects
Enhance your website's visibility
SEO Best Practices with Newspaper Theme
Easily optimize your website's meta tags, headings, and URLs with the Newspaper theme. Take advantage of the theme's user-friendly interface to make quick and efficient changes that will enhance your site's SEO.
Generate XML sitemaps to ensure that search engines can easily crawl and index your content, increasing your visibility in search results. Another important aspect of SEO is improving internal linking and site structure, both of which can be easily done using the Newspaper theme.
Load Speed and Performance of Newspaper Theme
Benefit from the optimized code and efficient caching mechanisms of the Newspaper theme, which ensure fast load times for an improved user experience and better SEO rankings.
This powerful WordPress theme also utilizes lazy loading for images and videos, further enhancing its performance. By optimizing scripts and stylesheets to minimize HTTP requests, the theme ensures a streamlined loading process.
Mobile Responsiveness and AMP Support
Enhance your website's visibility
Mobile Ready Design of Newspaper Theme
With the mobile-ready design of the Newspaper theme, you have the flexibility to choose from a variety of mobile-responsive templates and layouts. Customize the design to ensure optimal display on different screen sizes, guaranteeing a seamless user experience across devices.
Take advantage of mobile-specific features like swipe gestures and touch-friendly navigation to enhance usability. The theme's fast loading and smooth scrolling capabilities ensure a smooth browsing experience on mobile devices.
AMP Support in Newspaper Theme
AMP Support in Newspaper Theme allows you to easily create AMP versions of your articles, enhancing mobile browsing speed. By optimizing pages for AMP, you can improve mobile SEO rankings and increase visibility.
With the ability to customize AMP templates and styles, you can ensure that your website's design is consistent across all devices. Not only does AMP support benefit from accelerated loading times, but it also reduces bounce rates, resulting in a better user experience.
Multilanguage and RTL Support
Making Your Site Multilingual with Newspaper Theme
With the Newspaper theme, you can easily expand your website's reach by translating it into multiple languages using multilanguage plugins. This allows you to cater to a global audience and accommodate different language preferences.
Additionally, the theme provides RTL (right-to-left) language support, making it ideal for languages like Arabic and Hebrew. You have the flexibility to customize your website's layout and typography specifically for RTL languages, ensuring a seamless reading experience for users.
RTL Language Support in Newspaper Theme
Catering to users who read from right to left is made easier with the RTL language support in Newspaper Theme. This compatibility ensures that Arabic, Hebrew, and other RTL language users have a visually pleasing and user-friendly experience on your website.
Displaying RTL languages can be effortlessly done by configuring a few settings in Newspaper Theme. Customizing the layout, fonts, and overall design for RTL languages is made intuitive with the options available.
Ad Solutions with Newspaper Theme
Google Ads and AdSense Support in Newspaper Theme
Newspaper Theme offers robust support for integrating Google Ads and AdSense into your website effortlessly. With this powerful WordPress theme, you can effectively generate revenue through targeted advertisements and optimize ad performance.
The intuitive interface of Newspaper Theme allows you to strategically place ads and increase click-through rates. Track ad impressions, clicks, and revenue directly within the theme's ad management system.
Pricing Plans
Lifetime Plan
Buy this plugin at just $59 through Envato Market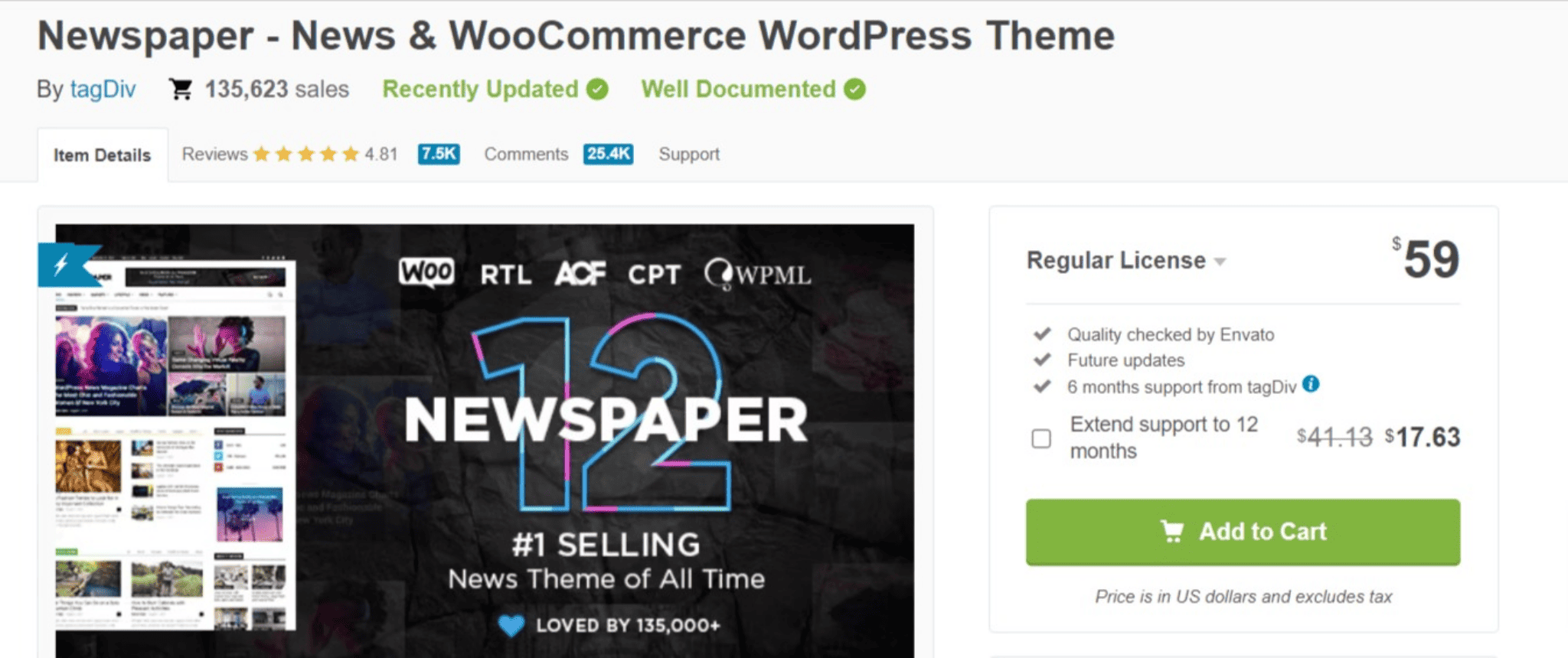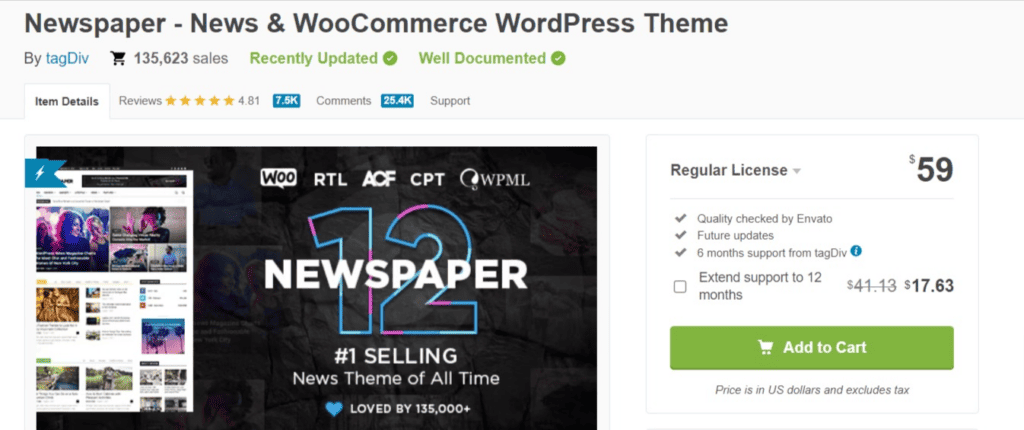 Support
Technical Support, Knowledge Base
Alternatives
Similar themes
Gillion specializes in magazines, publishing, and writing. You start with several demos that display different column arrangements. It also provides awesome bookmarking systems and particular blog features.
MagPlus is a WordPress theme specializing in news and publicity. It is a professional instrument emphasizing mass communication and selling with 40+ demos.
Final Verdict
Is Newspaper the Right Theme for Your WordPress Site?
To wrap up, the Newspaper theme offers a powerful and versatile solution for creating professional and engaging blogs and magazines. With its extensive range of features, such as the Live Visual Builder, Directory and Listings System, Paywall Subscription Management, and more, you can easily customize and enhance your website's functionality.
The theme also prioritizes SEO best practices, ensuring that your content is optimized for search engines. Hence worth to buy it.
Review Video
Newspaper theme complete guide
Review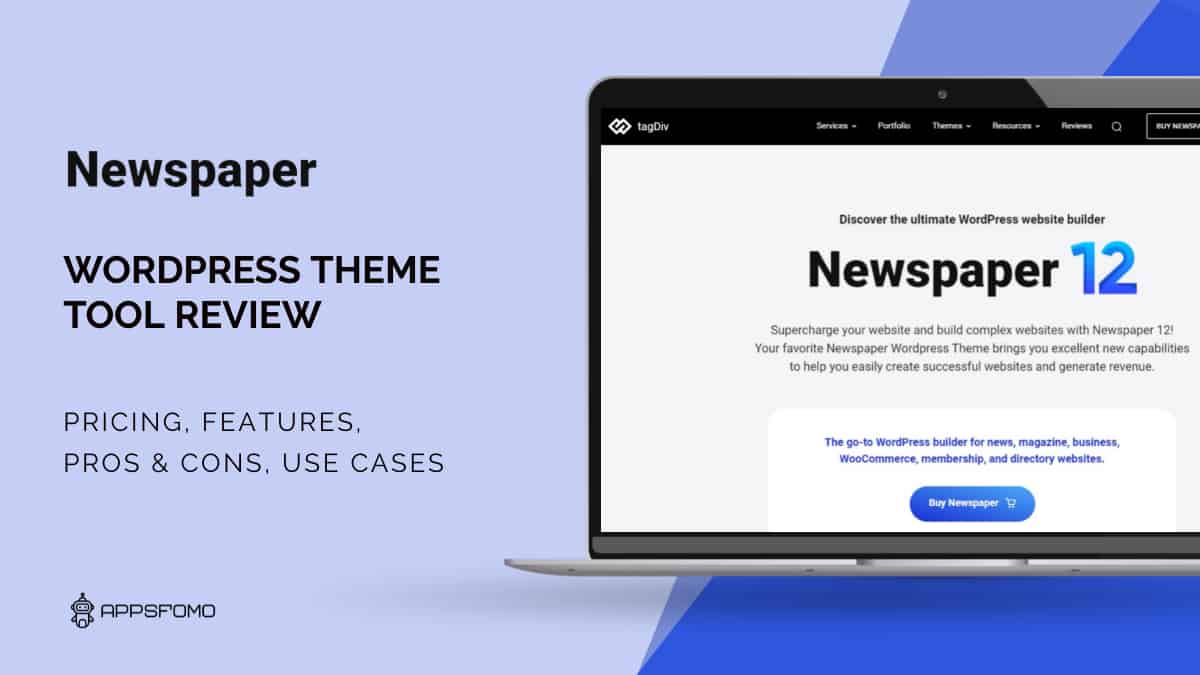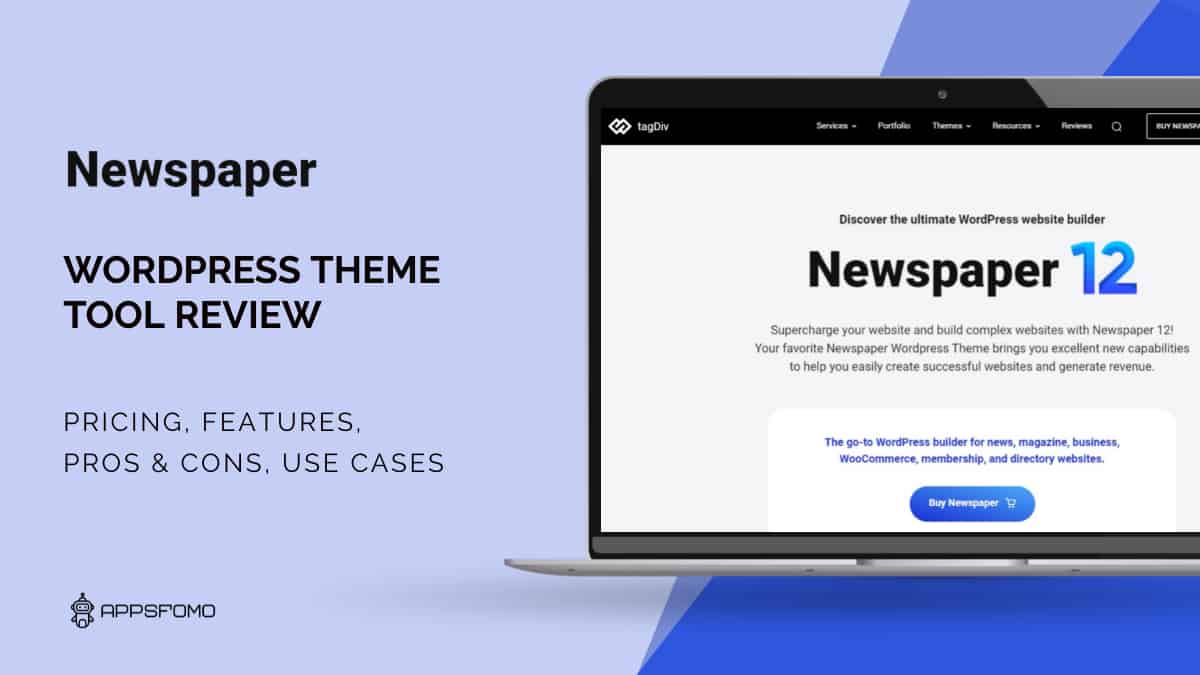 Newspaper Theme: Most Favourite Theme for Your News and Magazine Websites