Recommended
Notice: Engage Your Audience with Seamless Content Publishing
Add to wishlist
Added to wishlist
Removed from wishlist
0
Add to compare
Creating and publishing quality content that engages your audience can be a challenging task. Enter Notice, the ultimate tool to help you create seamless content. Notice is a platform that provides a centralized location for all your content and makes it easy for you to collaborate with your team members.
With Notice, you get access to features like user-friendly editing tools, AI-powered assistance, flexibility in publishing options, and integration with coding frameworks. In this blog, we will take a closer look at what Notice is, its benefits, how to write with it in mind and manage your content, and finally publish it seamlessly.
Maintaining a strong online presence is crucial for businesses to stay competitive in today's market. The notice offers a user-friendly platform that simplifies the content creation process for businesses of all sizes. With its easy-to-use interface, Notice enables businesses to create and publish content across multiple channels, making it easier than ever to engage with their target audience.
The platform's personalized and relevant content options make it simple to streamline content creation processes while improving overall content strategy. Furthermore, Notice provides analytics tools that enable data-driven decision-making by tracking performance metrics for each piece of the published content.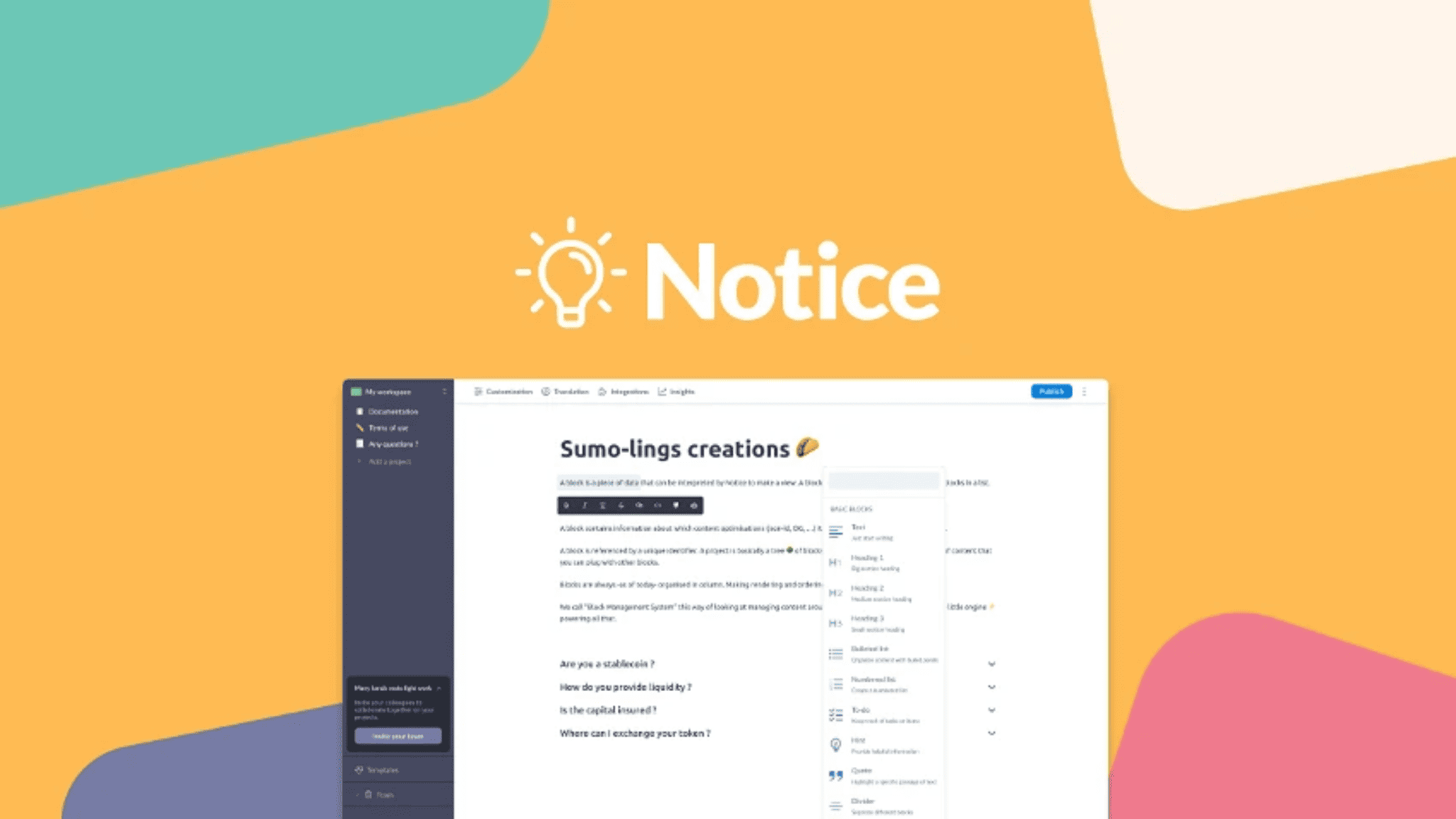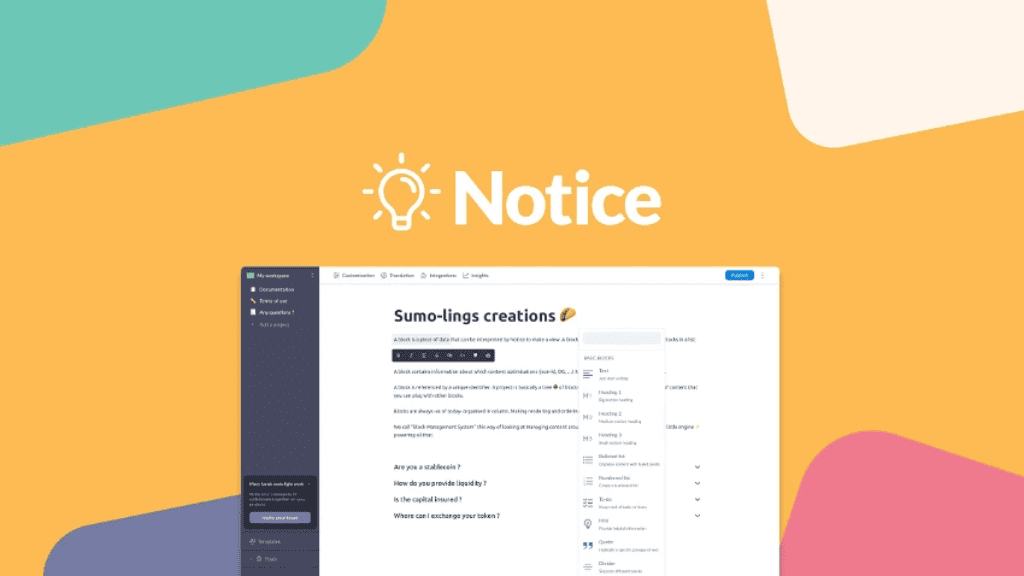 Company Details
Notice is a French startup located at Station F, one of the world's largest incubators. Their team comes from four different countries (🇫🇷🇧🇷🇮🇳🇵🇹) and it's spread out a bit throughout the whole world.
The company's mission is to democratize the content management system and give you the power to create and share your Notice blocks with the world.
Founded by Quentin Chantelot in 2021.
Online Presence
Functionalities of Notice
How Notice Works?
Writing with Notice
Creating engaging content for your audience is essential, and Notice makes it easy. With a user-friendly editor and AI-powered tools for assistance, you can craft compelling content that resonates with your target audience.
Tailor your writing style to the platform and format you are publishing on, and use attention-grabbing headlines and visuals to captivate your readers. Consistently publish new content to keep your audience engaged and coming back for more. Writing with Notice enables you to streamline the content creation process while enhancing the quality and effectiveness of your content.
Creating high-quality content has never been easier thanks to Notice's user-friendly editor. With a wide range of formatting options, including headings, bullet points, and images, you can make your content visually appealing without any technical knowledge. Collaboration is also made easy with the editor's real-time feedback feature.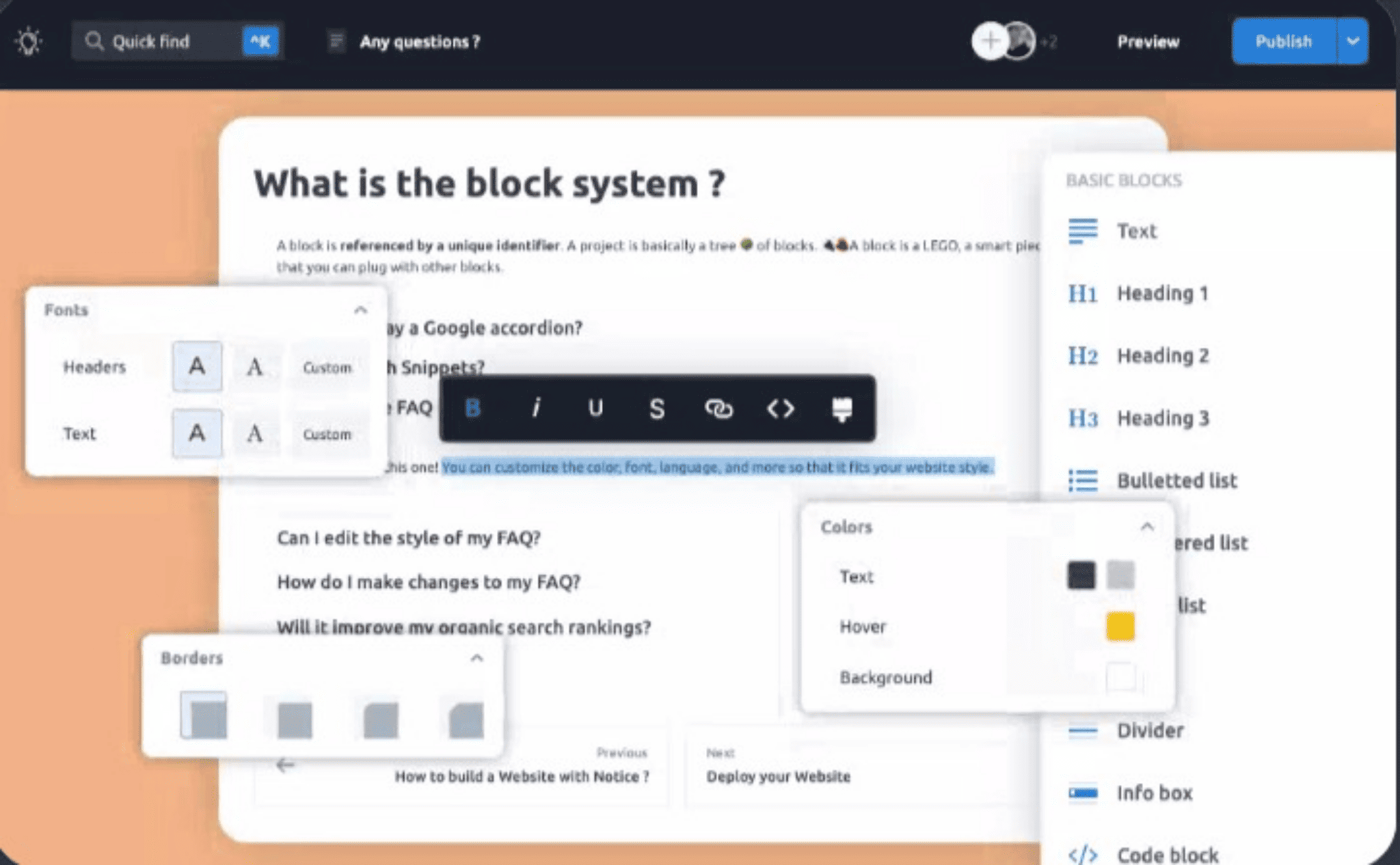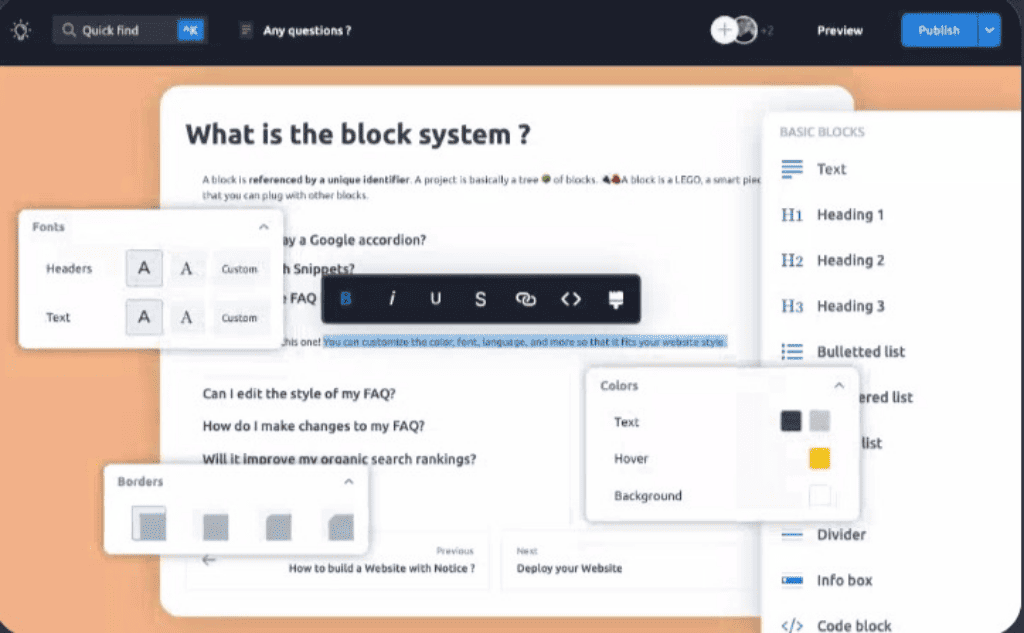 Additionally, the editor is optimized for SEO, ensuring that your content is easily discoverable by search engines. With Notice's editor at your fingertips, you can create engaging and professional content quickly and efficiently.
AI-powered tools for assistance
Improving the quality of content can be time-consuming, but AI-powered tools can help ease this burden significantly. These tools provide suggestions for improving grammar, sentence structure, and word choice, allowing writers to create high-quality content quickly and efficiently.
By leveraging AI-powered writing tools like Grammarly or Hemingway Editor, you can enhance the readability and engagement of your content with ease. Additionally, these writing tools provide valuable insights into how to improve your writing skills and produce engaging content that effectively captures your audience's attention.
Managing Content with Notice
Managing content can be a cumbersome task, but with Notice, creating and publishing content is a breeze. Notice provides a centralized location for all content, making it easy to manage. The platform offers collaboration options, allowing multiple people to work on the same piece of content simultaneously. With Notice's user-friendly interface, scheduling and tracking performance metrics are a snap. Additionally, integration with other marketing tools such as social media platforms and email marketing software facilitates the smooth management of your content. With Notice managing your content has never been more straightforward or efficient!
Centralized location for all content
Managing content across multiple channels can be a challenging task, especially when you're working with a team. Notice offers a solution to this issue by providing a centralized location for all your content. With Notice, you can easily create, edit, and publish content directly from the platform. The platform allows you to collaborate with others on your team, simplifying the content creation process. Additionally, Notice's centralized location makes it easy to organize and manage your content efficiently. You can schedule content to be published at specific times and dates and track its performance using the analytics tools provided by the platform.
Collaboration is essential for creating high-quality content that engages your audience. Notice provides a wide range of collaboration options, from leaving comments and feedback directly within the platform to different levels of access for each collaborator. These features streamline the editing process and ensure that team members are notified of updates and changes in real-time. With Notice, your team can work together seamlessly to create compelling content that resonates with your audience.
Publishing with Notice
Publishing content can be a daunting task, but Notice makes it easy with its intuitive drag-and-drop editor. This user-friendly platform allows you to create engaging content quickly and publish it across multiple channels. What's more, Notice provides analytics and insights to help you track the performance of your content. With seamless collaboration options among team members and customizable branding options, Notice is the perfect tool for businesses looking to streamline their content publishing process.
Flexibility in publishing options
Notice offers a wide range of publishing options to cater to diverse needs. Users can publish content directly from the platform or use APIs to integrate with their systems. Notice provides scheduled publishing, making content planning and management a breeze. Seamless collaboration among team members, real-time updates, and feedback ensure an efficient content publishing process.
Analytics features provide insights into content performance, enabling users to optimize their future content and improve engagement rates. With Notice, businesses can easily manage their content while taking advantage of flexible publishing solutions for greater reach.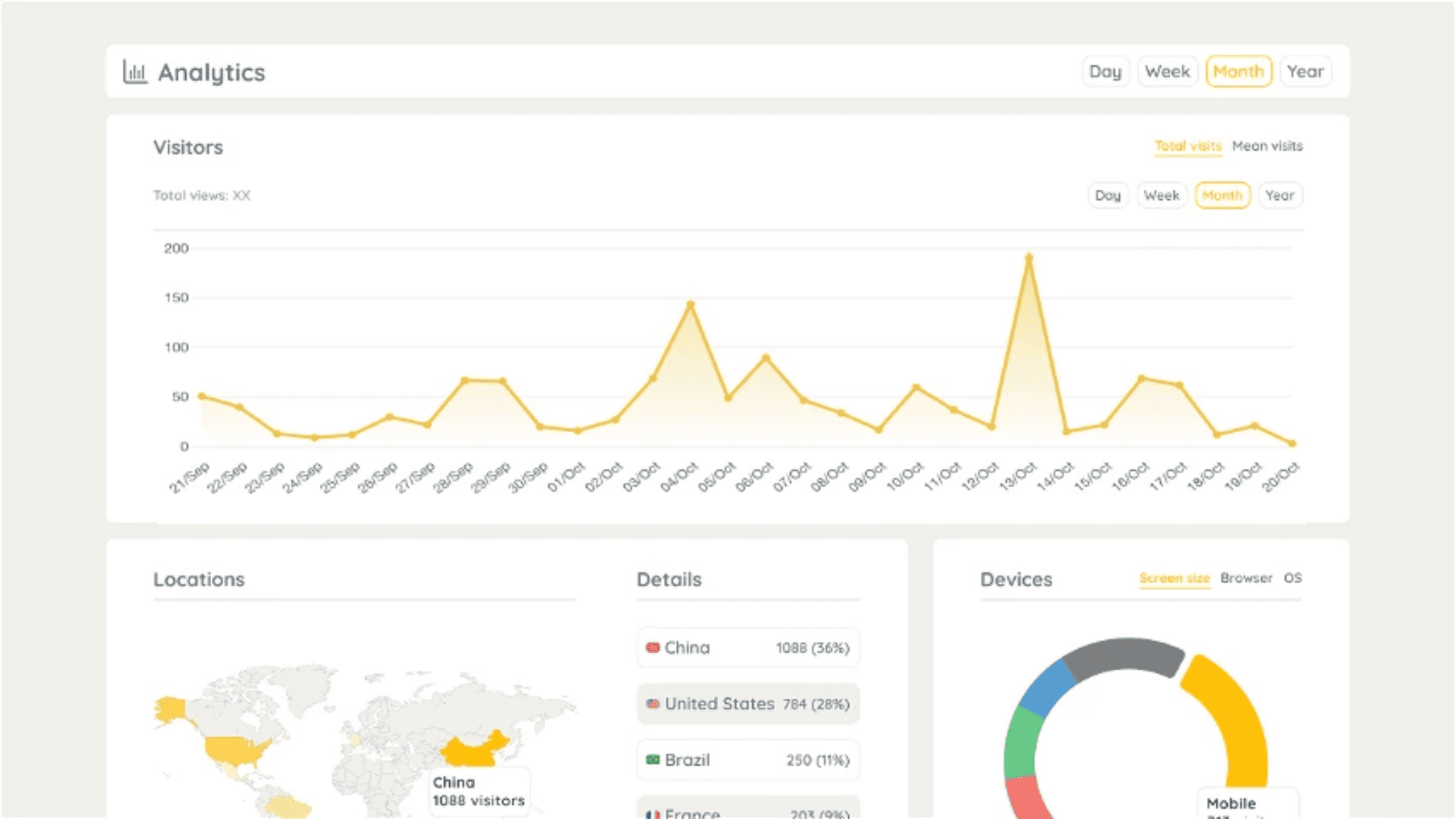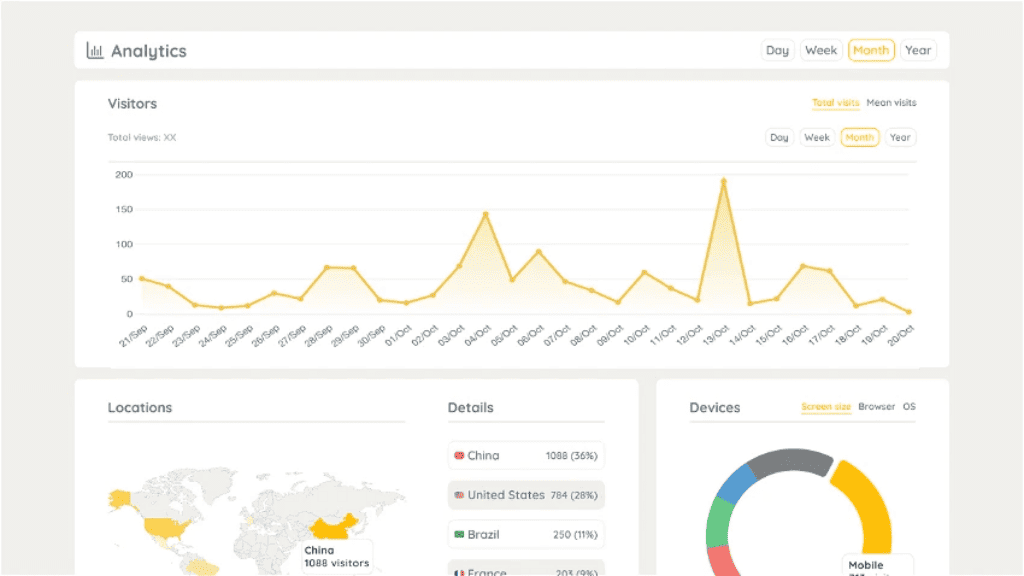 Integration with a coding framework
Integrating Notice with your coding framework can revolutionize the way you publish content. By seamlessly integrating with popular coding frameworks like React, Angular, and Vue, developers can easily customize the Notice platform to align with their brand identity and unique style. The integration also allows for the automation of content publishing workflows or integration with other systems, increasing overall efficiency. With Notice's API, developers have all the tools they need to streamline their content publishing process and focus on creating engaging content.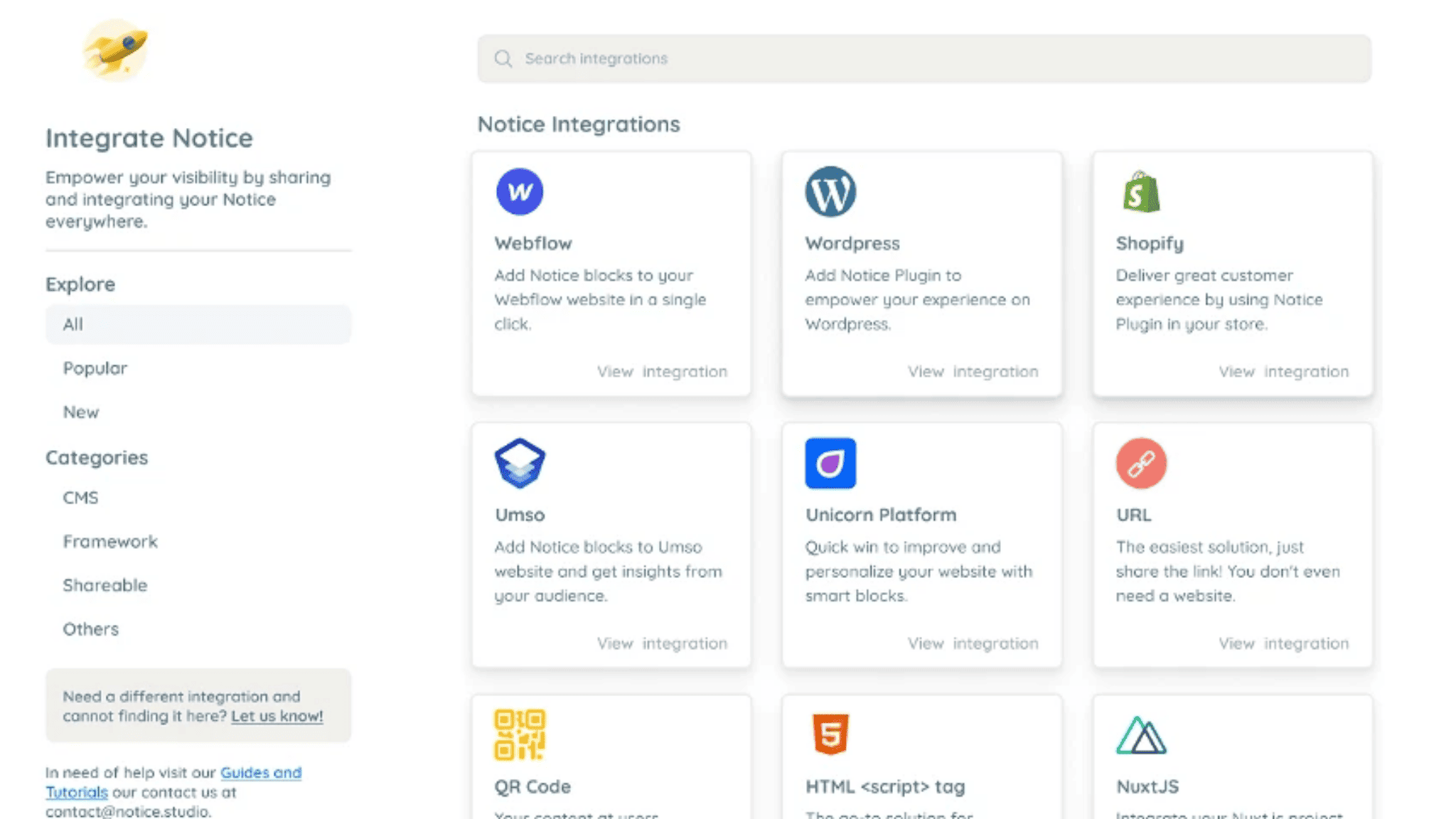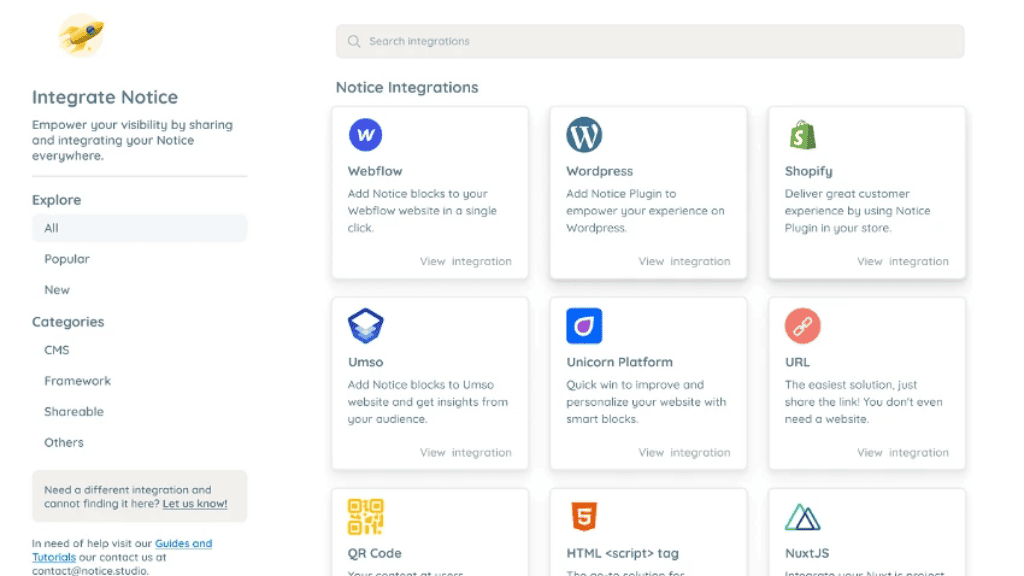 UseCases
How does it help?
Create Beautiful blog
Publish articles optimized for SEO without worrying about technical details. Works with WordPress, Shopify, Webflow, or any other platform.
Customize fonts, colors, and styles to match your brand. Add unlimited posts, images, and videos. Edit easily with our no-code editor.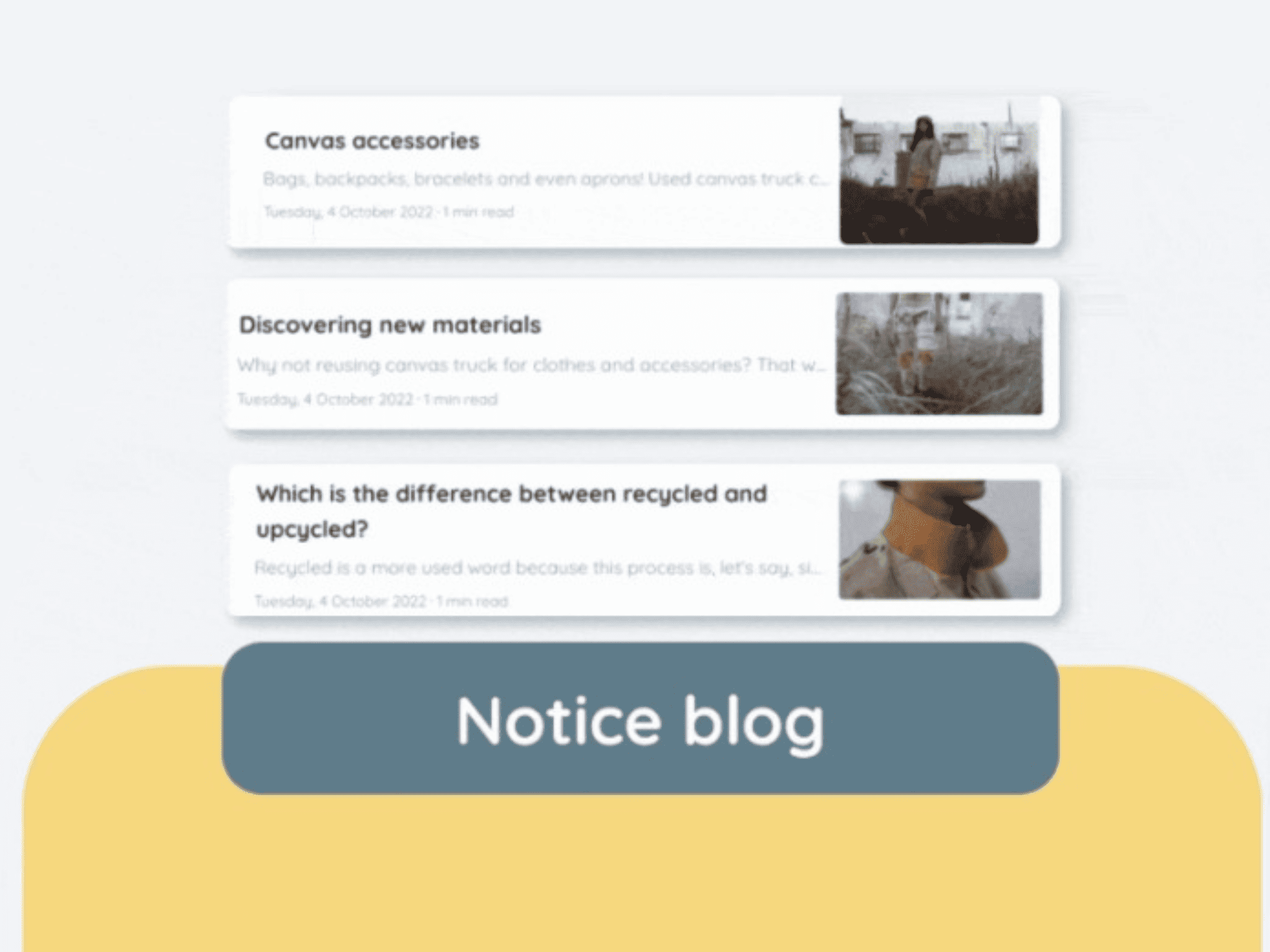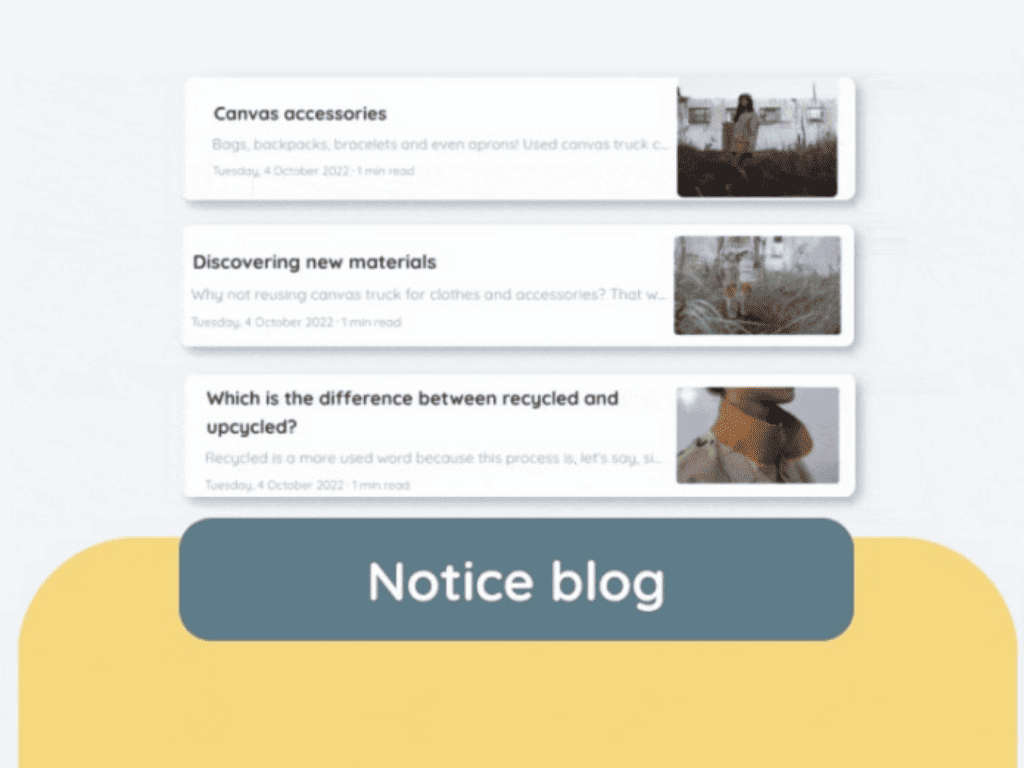 Create Knowledge bases
Create and manage your knowledge base easily for free. Deploy anywhere with an HTML tag, or host it on a subdomain.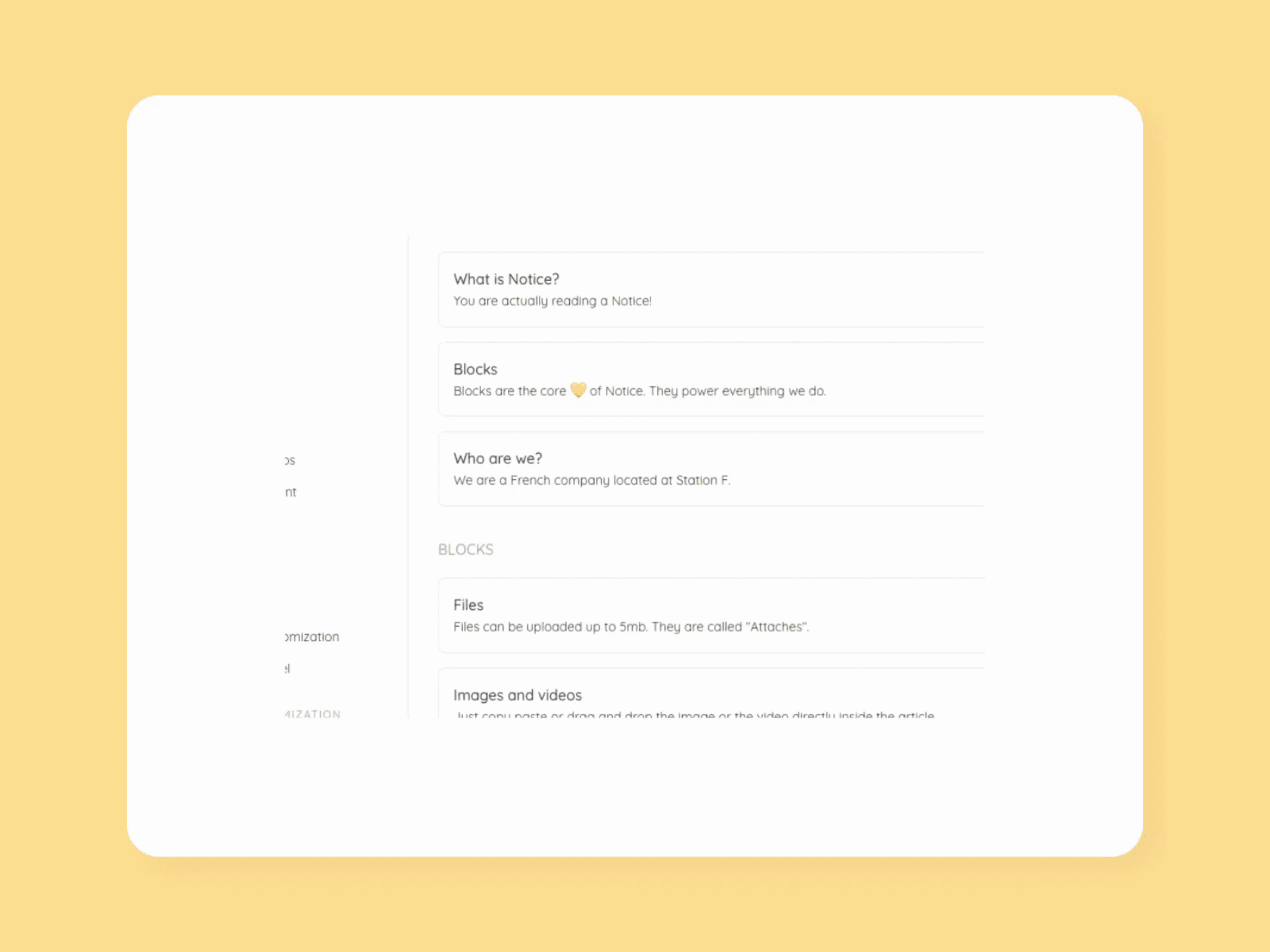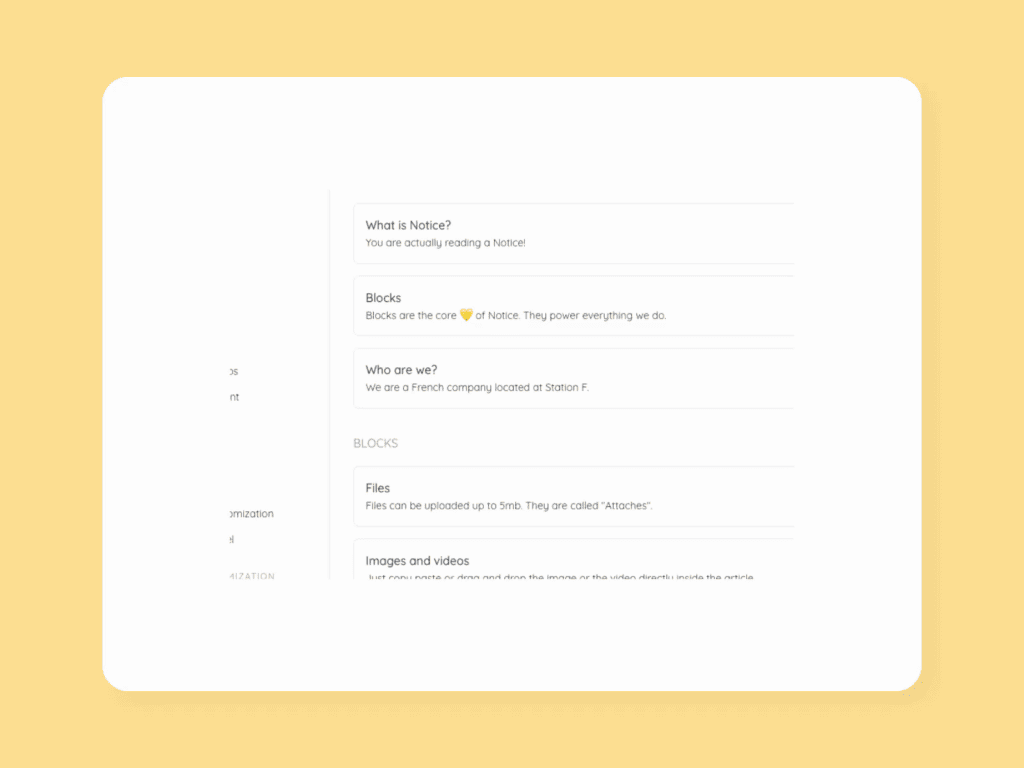 Create Terms of Use in seconds
Create Terms of Use for your product based on a template. Customize as much as you want to fit your needs and publish it for free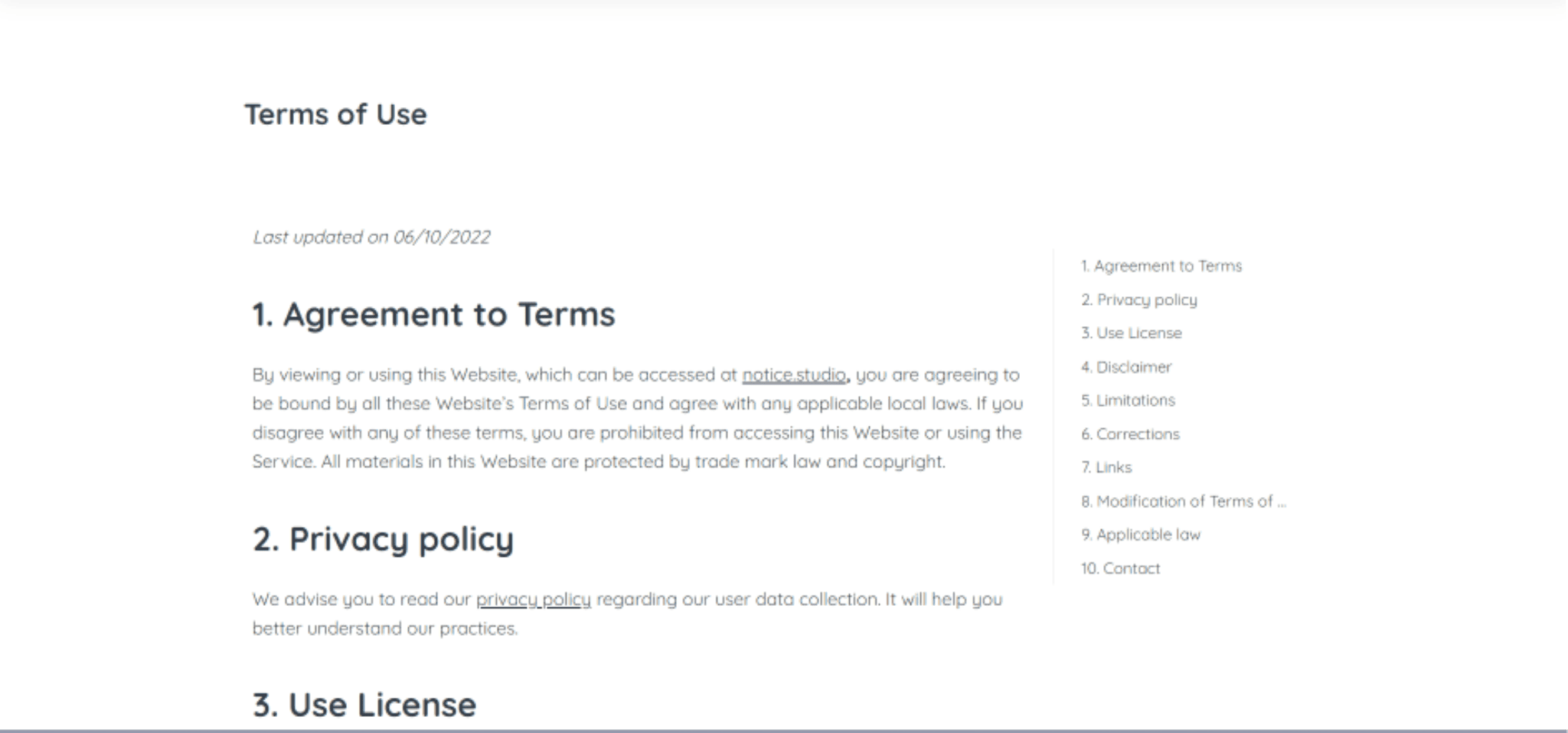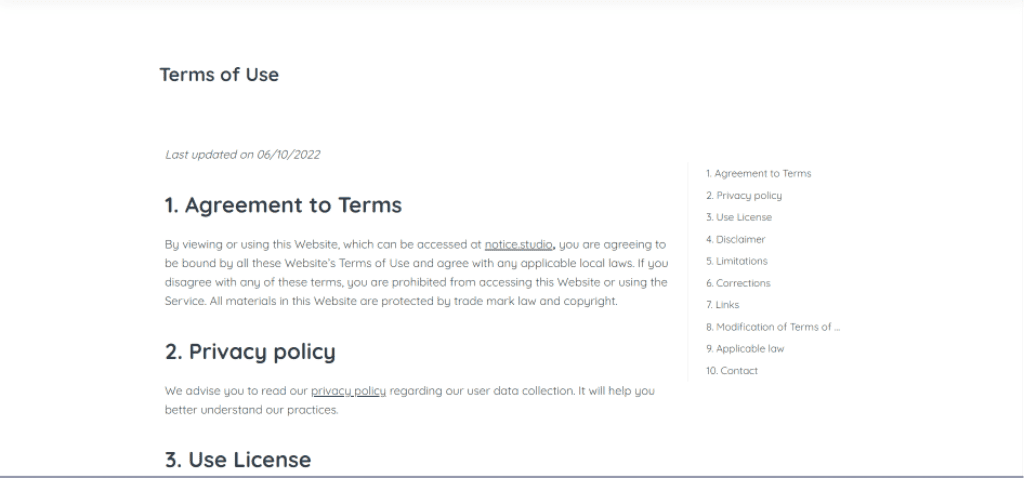 Create Privacy policy in seconds
Create a Privacy Policy for your product based on a template. Customize as much as you want to fit your needs and publish it for free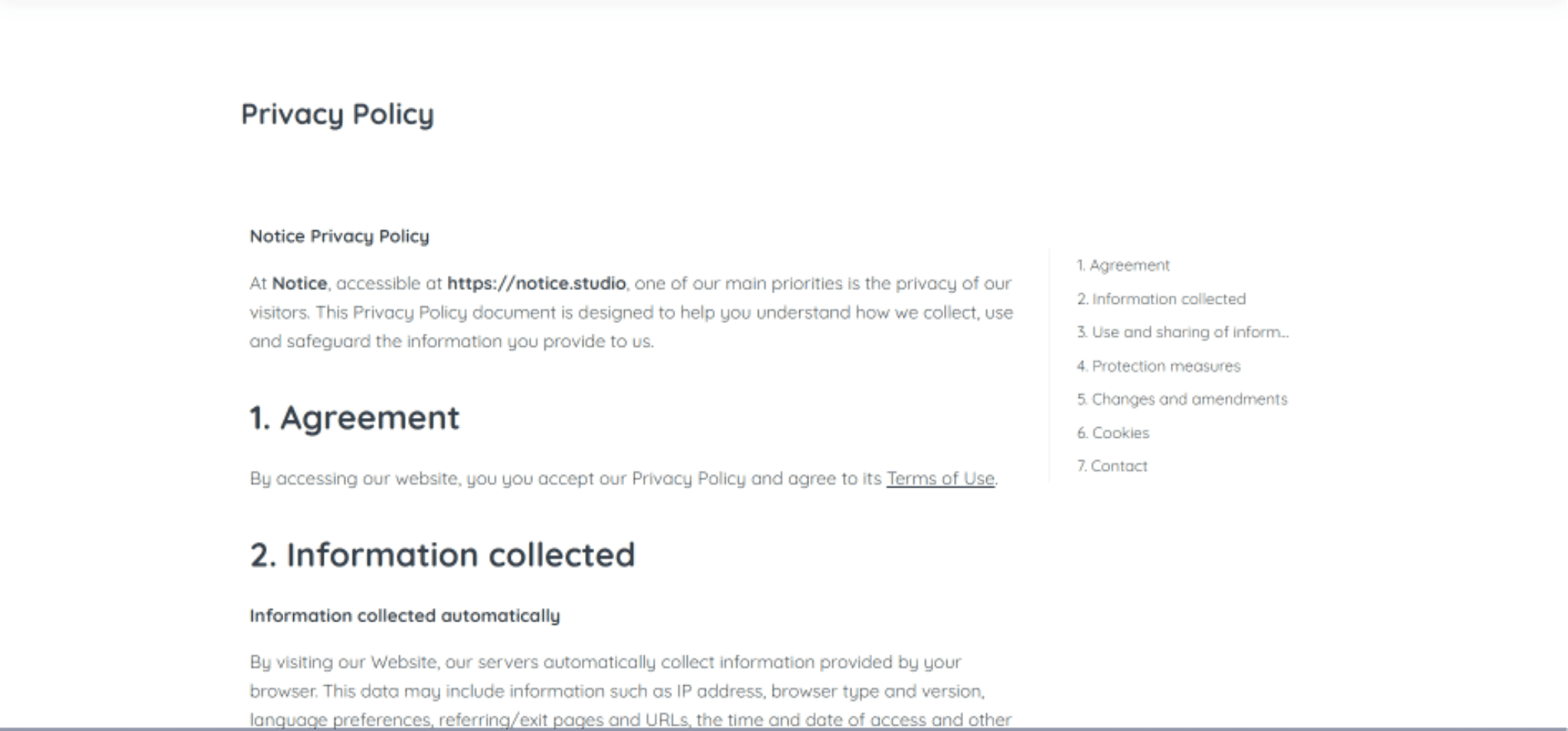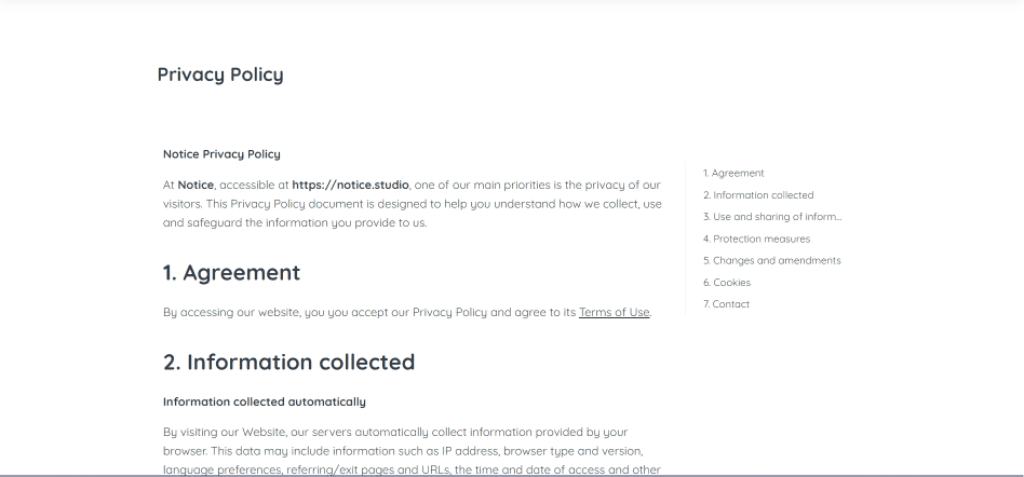 Create SEO Friendly FAQ's
Make your FAQs easier to find and rank on Google's Rich Snippets. Deploy on WordPress, Shopify, Webflow, or any other platform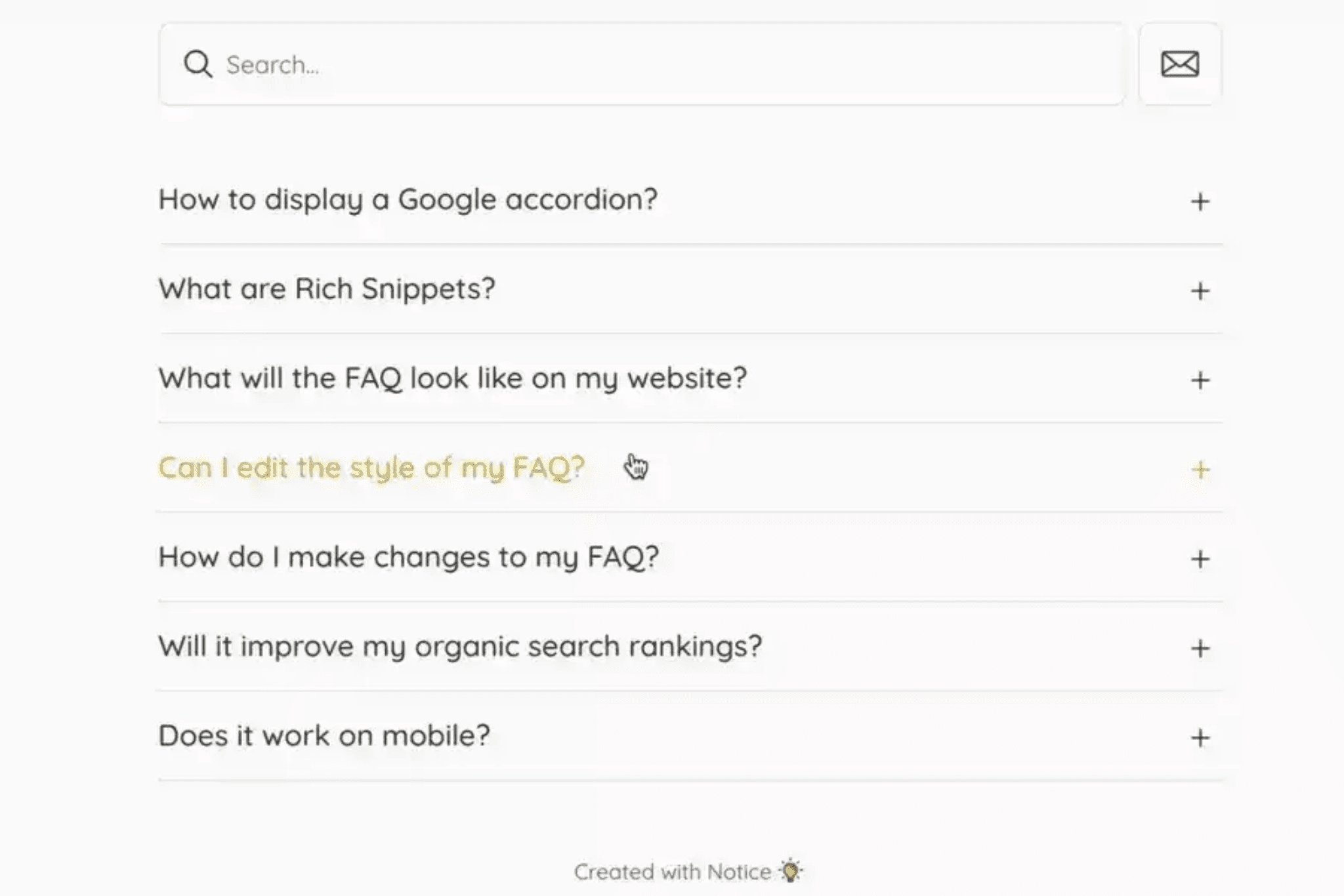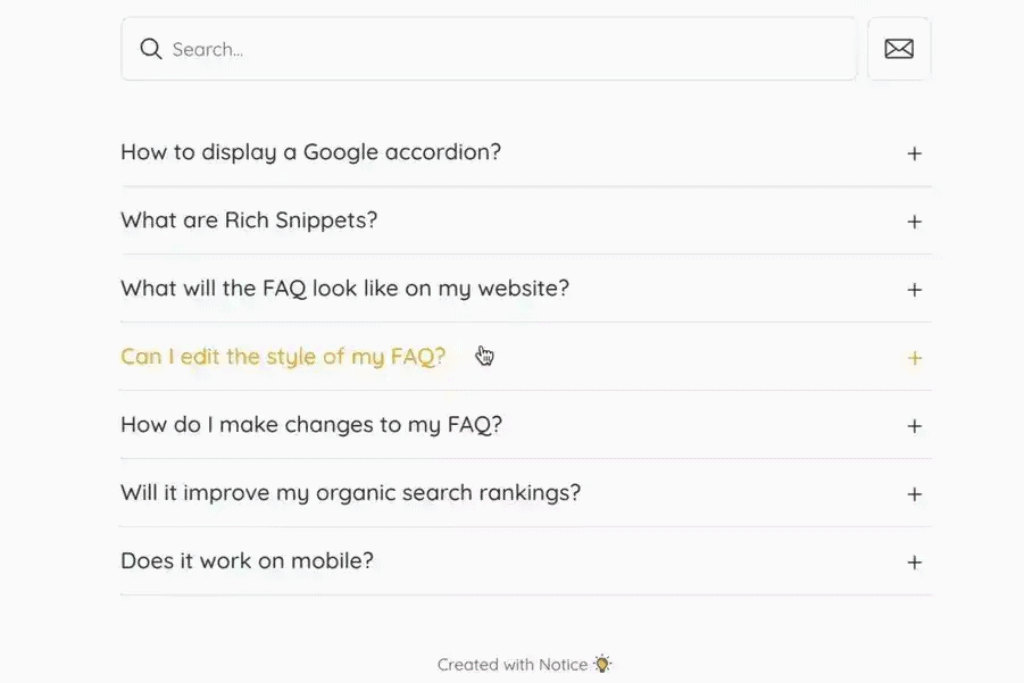 Key Features
Why choose Notice?
Auto-translate in 100+ languages
Deploy on any platform
Beautiful content UI
Collaborative editor
SEO Friendly Content
Match your brand style
Pricing Plans
Monthly pricing
It offers a Free trial and the price starts from $9/ Month.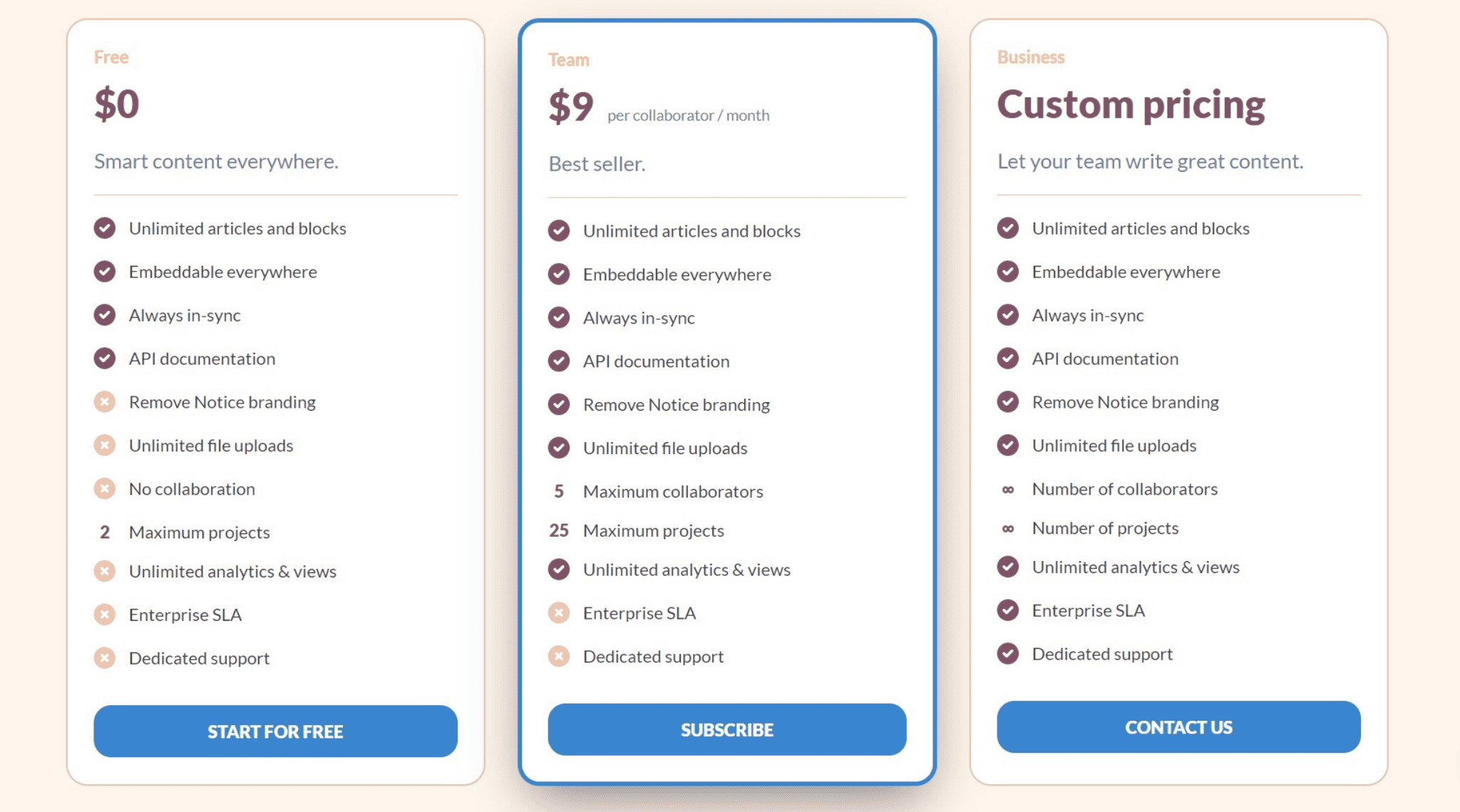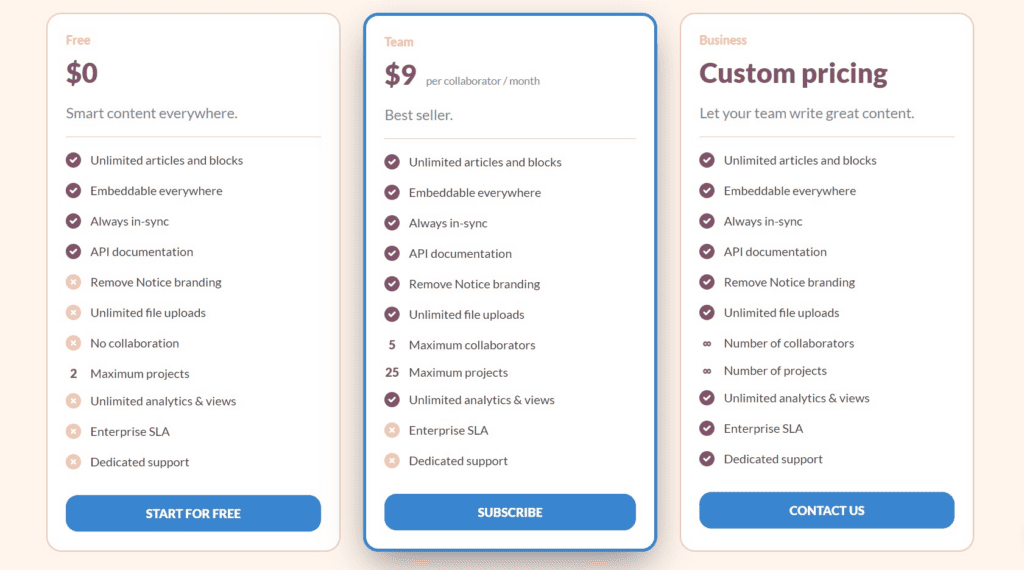 It offers Lifetime Deal on Appsumo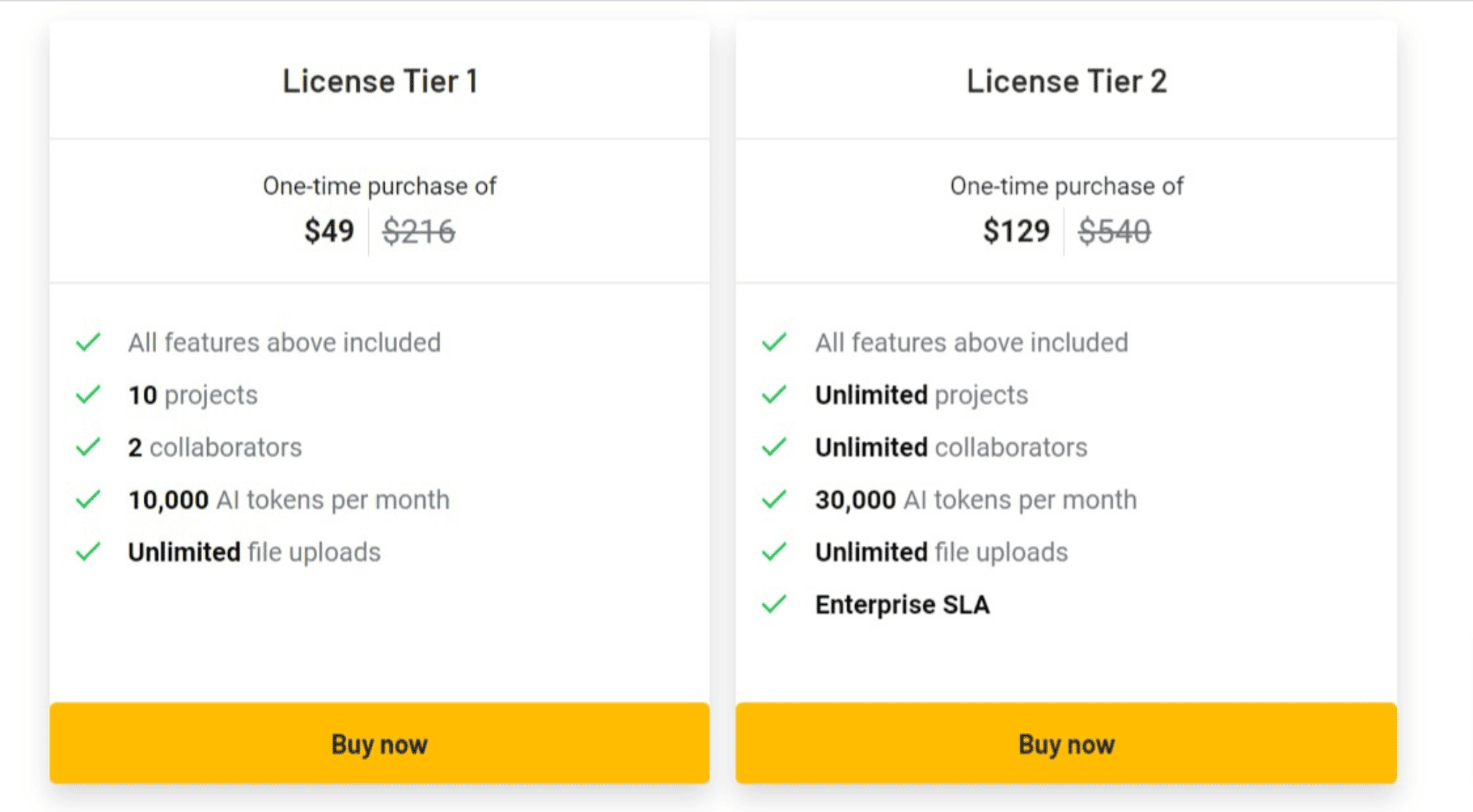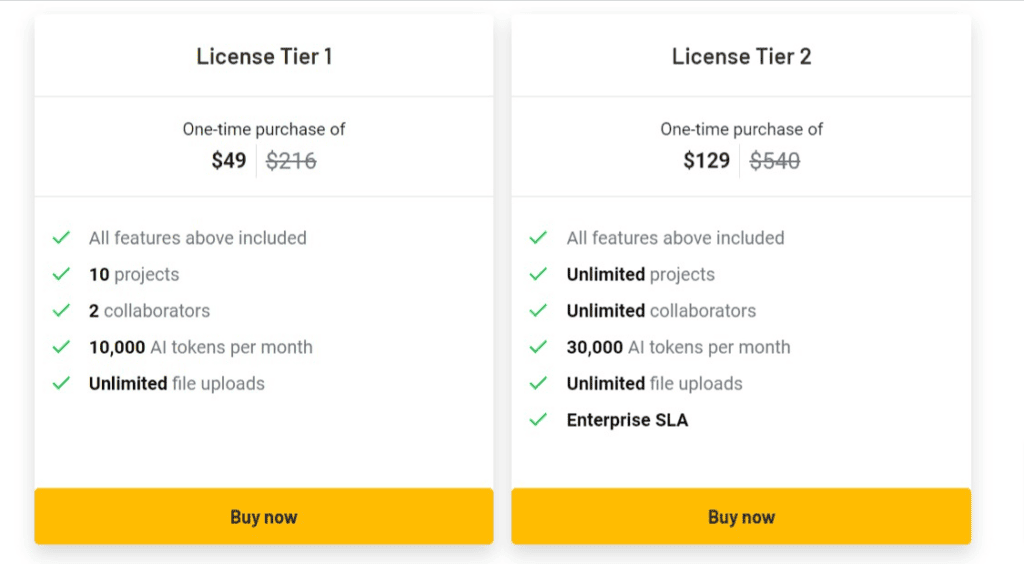 Support
Technical Support, Knowledge Base, Roadmaps, Changelogs
Alternatives
Similar Apps
A Composable Content Platform brings the building blocks of content together to create once and reuse for any digital experience. The API-first platform integrates easily with data sources and new functionality as digital experiences and technology evolve. 
The connected workspace for your docs, projects, and knowledge. With Notion, they're all in one place, and totally customizable to meet the needs of any workflow. It's the all-in-one workspace for you, your team, and your whole company.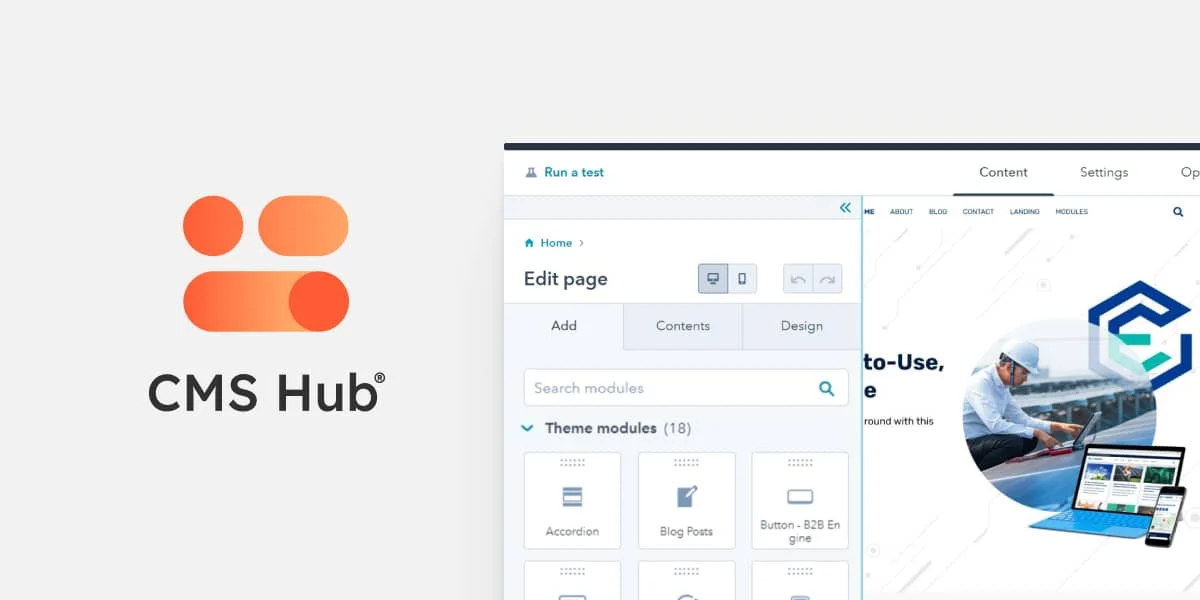 CMS Hub is a web content management system built on HubSpot's CRM platform. With the CRM platform, you'll have a unified view of the customer so that marketers and developers can create experiences that keep up with modern expectations and help you grow your business.
Final Verdict
Is Notice Right for You?
Notice Studio – the ultimate solution for seamless content publishing. With advanced analytics tools, customizable templates, and a user-friendly interface, it's no wonder that Notice Studio is quickly becoming a go-to platform for efficient content management.
The platform makes it easy to manage multiple social media accounts and publish content across various platforms, while also offering collaboration features that make it easier for teams to work together. And with user testimonials and expert analysis backing it up, you can trust Notice Studio to take your content marketing efforts to the next level.
Specification:
Notice: Engage Your Audience with Seamless Content Publishing
| | |
| --- | --- |
| Review Date | May 2023 |
| Company | Notice |
| Country | France |
| Initial Release | 2021 |
| Pricing | Monthly |
| Free Version | Available |
| Lifetime Deal | Yes |
| Support type | Emails, Live Chat |
| Integrations | Yes |
| Mobile app | Not Available |
| Affiliate Program | No |
PROS:
Clean and Easy to use Interface
User-friendly editor
Unlimited Workspaces
Reasonable pricing
Good Support system
CONS:
A custom domain name for each project is needed
Need more features like an SSL option, integration with a payment platform, and E-commerce templates.
Notice: Engage Your Audience with Seamless Content Publishing