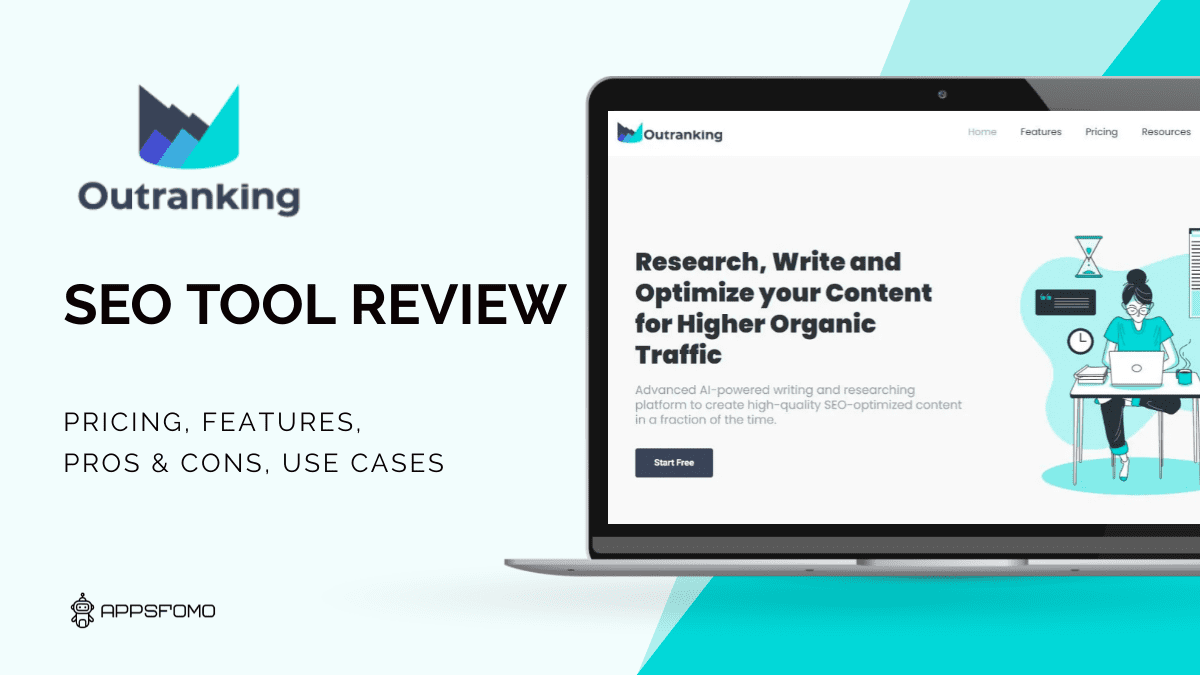 Outranking: Best AI-Powered Content Research, Writing, and Optimization Tool
Add to wishlist
Added to wishlist
Removed from wishlist
0
Add to compare
Writing engaging material that meets all of the requirements while also ranking high in SEO is less like a walk in the park and more like a pie in the face. You don't have time to become the Shakespeare of the internet with all your other work responsibilities. What if you could use artificial intelligence to produce SEO-friendly material for yourself?
Meet your SERP-topping secret: Outranking.
Outranking is one of the most talked about ranking optimization tools in search engine results pages. It has been around for a while, and search engine experts have noticed its impact on search engine results (SERPs).
Outranking aims to improve search engine results for your keyword by ranking your website above the competition in search results. It does this by analyzing keyword search data and executing an algorithm on it. Outranking algorithms can help you rank higher in search results and are also helpful in keyword strategy.
What Is Outranking
Overview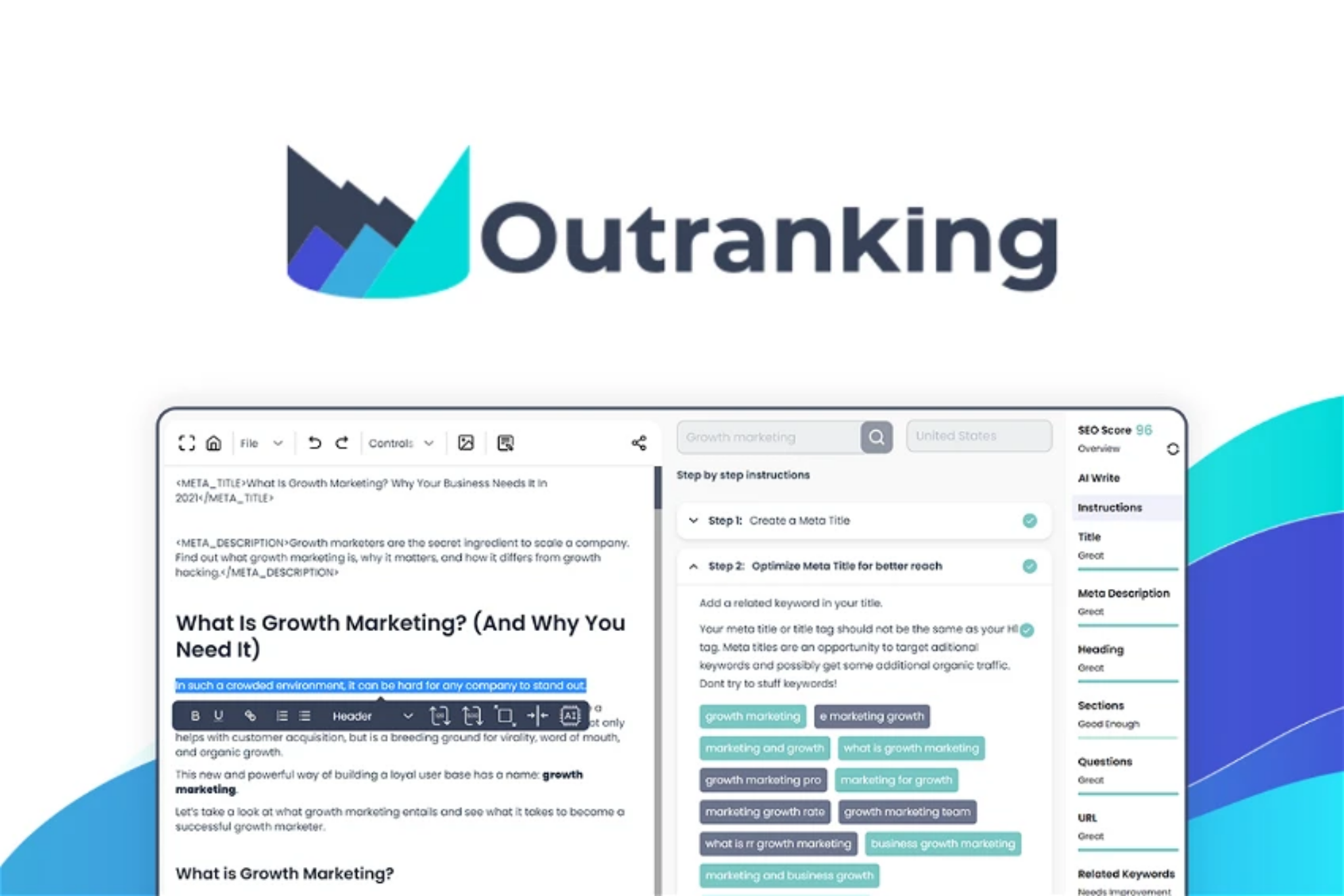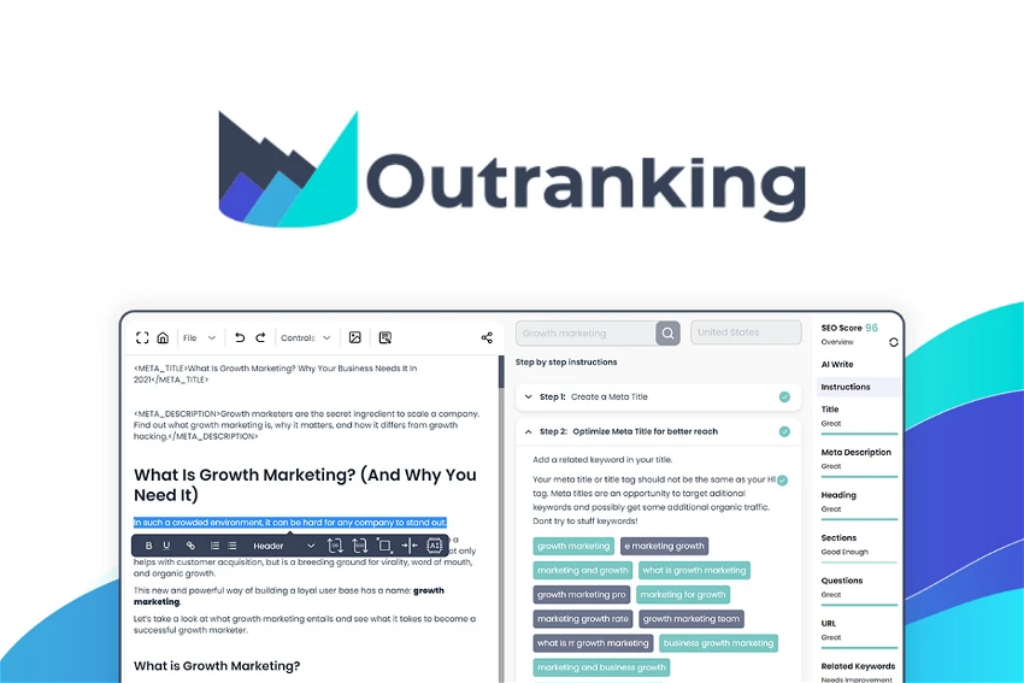 Outranking is an AI-powered platform that offers content writing workflows, SERP analysis, powerful SEO scoring, and AI. With it, you can create SEO-friendly copy fast with an advanced writing and research platform guided by AI. You can also get an in-depth analysis of key SEO factors with comprehensive data to identify user intent, keywords, questions, and topics.
This will help you rank higher in search results and increase your Organic reach and visibility. So if you're looking to boost your content marketing game with the help of AI tools, check out Outranking and see what it has to offer!
Company Details
Pankhil Shah is the Co-Founder and CEO of Outranking LLC, which was founded in 2016. The team aims to Consistently create content that ranks, generates long-term ROI, crushes OKRs, and saves up to 65 percent of the time on content creation.
Comany is Headquartered at US
Online Presence
How will Outranking work?
AI Content Generator
Outranking is a two-step process that helps businesses rank higher in search engine results pages (SERP). It involves manually or through an automated tool, engaging with your target audience via content, search, social media, and other channels.
This strategy enables businesses to stand out from the competition by consistently communicating relevant and valuable content to their audience. The strategy has several factors that can influence how well it works for your business. If you're consistent with your efforts and strategize well, you can gradually build trust and authority among your target audience. Thus, they will visit your website more often and engage with your content via search engine queries, social media posts, and other channels.
This will eventually lead to increased organic search traffic and improved ranking on search engines.
AI Writing
It is the most advanced AI writing platform that uses deep research to generate first drafts. Their AI-powered tool simplifies the creation of masterpieces that engage your audience and rank high in search engines whether you're writing blog posts, product descriptions, or website copy.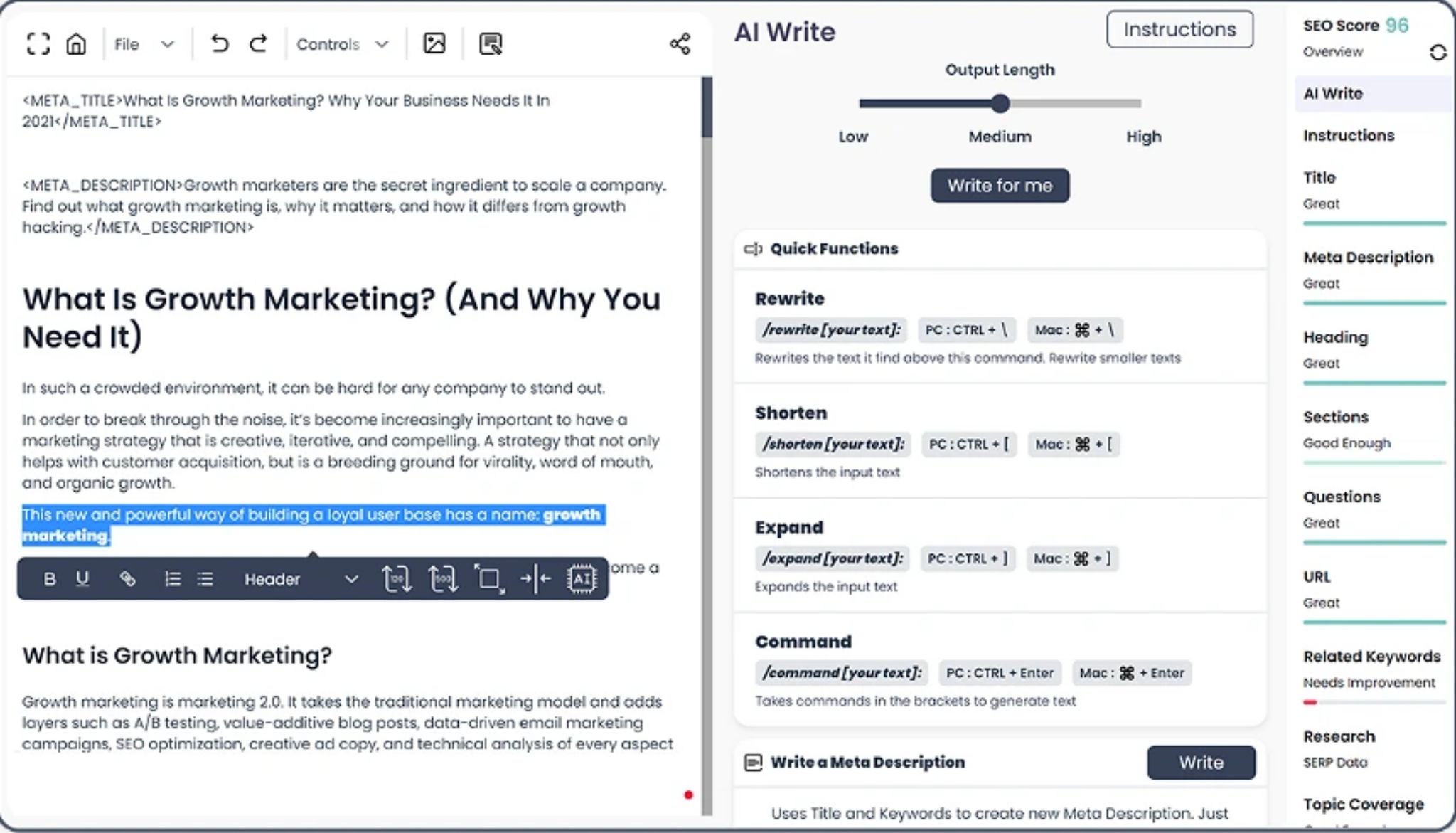 Deciphers the tone of voice and typical reader persona by outranking scans through the top-ranking pages. Outliner is a program that outnumbers the most important sites and extracts the most essential objects to construct reading itineraries.
Outranking is the only AI solution that combines automated background research with AI writing. The source URLs can also be seen. Manually add URLs as well. No more time spent trawling through unimportant material. Research is made easy with overmatch, which finds the best information for your first draft.
Before crafting your prompt, outranking's unique technology scans the web for the most up-to-date and greatest information, ensuring that your writing is always on point and packed with valuable insights. With just one click, crush writer's block and create brilliant openings and endings!
Content Strategy
A content strategy is the plan of action for creating, developing, and distributing marketing content to attract and retain customers. It includes keywords, topics, and other elements that are essential for SEO. Dominate any niche on autopilot by combining data and AI guidance to create a full SEO content strategy.
To discover every corner of the user's intent and places to build an organic presence, advanced topic clustering automation with semantic terms and related keywords is used.
Gain deeper insights to aid your content strategy for higher ROI. Which parts of your customer journey need additional material can be accurately determined. See where your prospects are, as well as what is succeeding and how you may enhance it. Determine how much effort will be required to achieve your organic traffic targets.


By precisely identifying new content possibilities and maximizing the current material that will have the greatest effect in bringing qualified traffic to your website, you may connect coverage holes with a content strategy..
Content Marketing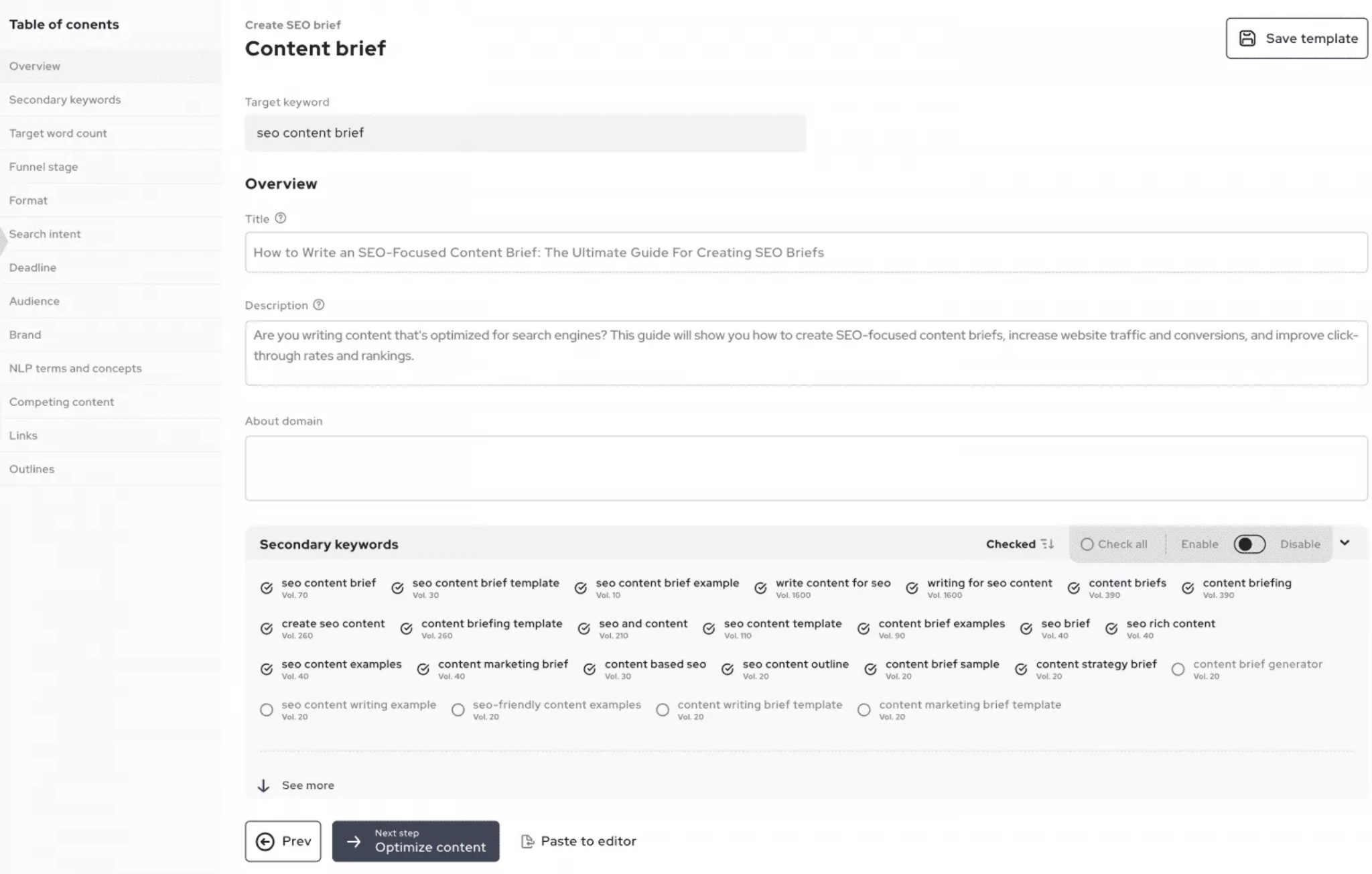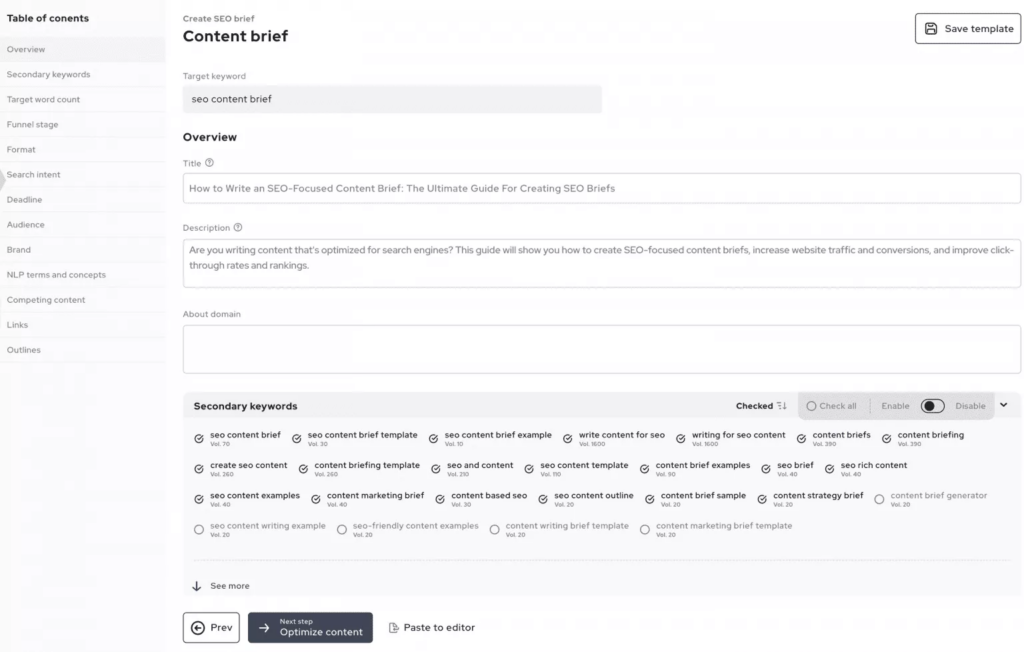 In one place, you'll find all of the content creation and performance acceleration tools you need. From the beginning until the end, research-backed insights keep you on task.
Automate SEO content briefs to save hours of work. Generate titles, descriptions, and outlines using a mix of ranking data and AI to automate brief creation for writers. Include all the right data your writers need to create winning SEO content with the highest organic ranking potential.
Using AI and automatic injection of the proper keywords and subjects, create the most comprehensive, focused matching, as well as more in-depth SEO outlines. Finish 80% of your first copy in 15 minutes
With just a few clicks, you may use AI templates to build recipe posts, service pages, product pages, webinar pages, questions and answers, translations, press releases, and e-commerce pages.
Automatically convert any raw text into FAQs and extract research in the form of benefits, disadvantages, pros, cons, features, steps, and key highlights
Content Optimization
With featured snippet optimization, semantic keyword suggestions, Google NLP topics, and questions, we give you comprehensive SEO scoring of the most important on-page SEO factors.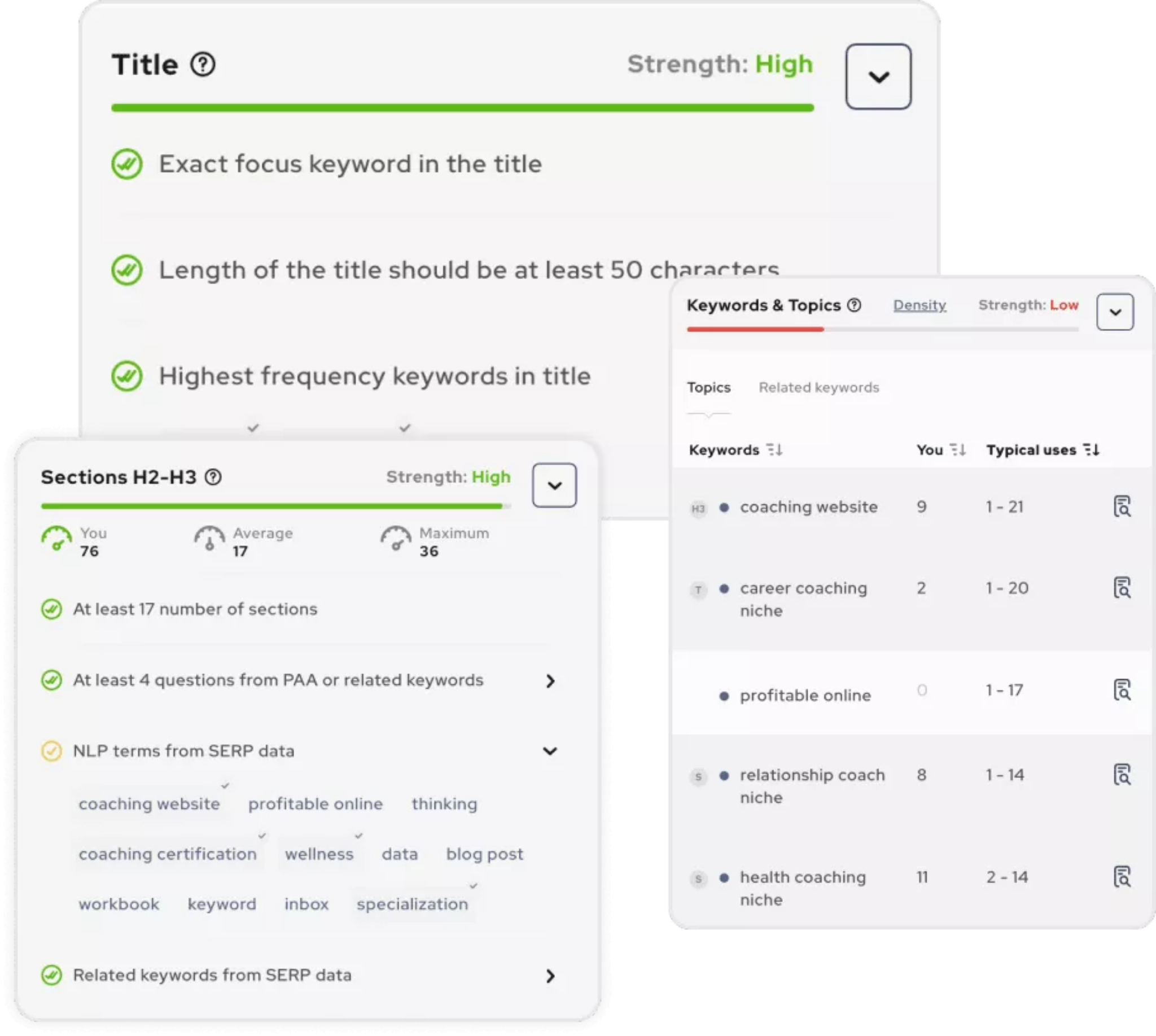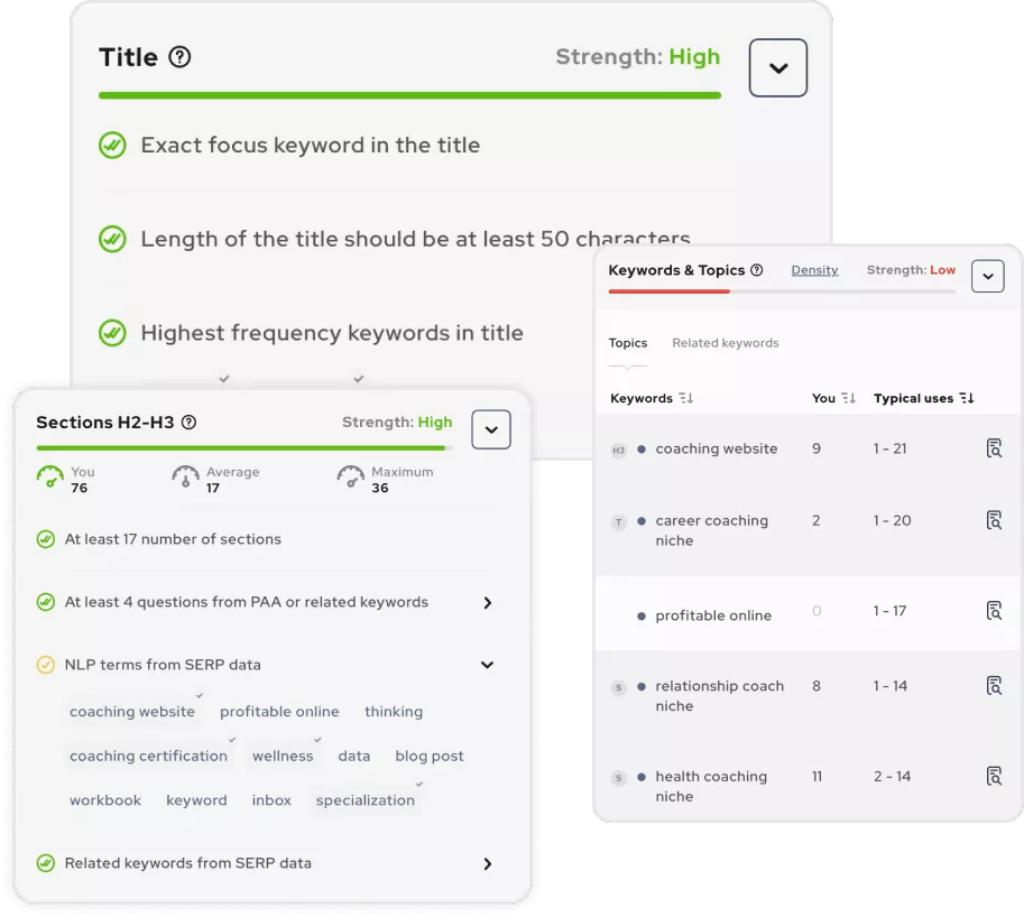 Automatically detect low-hanging optimization, identify content cannibalization, and generate separate optimization briefings for your web and content teams.
AI-based internal link recommendations for pages with semantic connections improve your PageRank and organic rankings.
Track and monitor the ranking progress of keywords that are important to you, and in real-time, watch as your optimization efforts improve your ranking.
Outranking Key features
Accelerate your SEO content performance with AI
SERP Analysis
SERP analysis is the process of studying search engine results pages (SERPs) to learn why the top-ranking pages are ranking well for a particular search query. A SERP checker tool can help SEO professionals understand the opportunities and difficulties associated with targeting a certain keyword. This helps ensure you optimize your content with the target keywords you want to rank for.
Outranking SERP analysis tool makes this task easier by providing a centralized platform for search engines such as Google, Bing, and Baidu, providing search results in various formats such as tables and graphs. This allows users to easily understand the search results breakdown by keywords, categories, and other relevant information.
SEO Content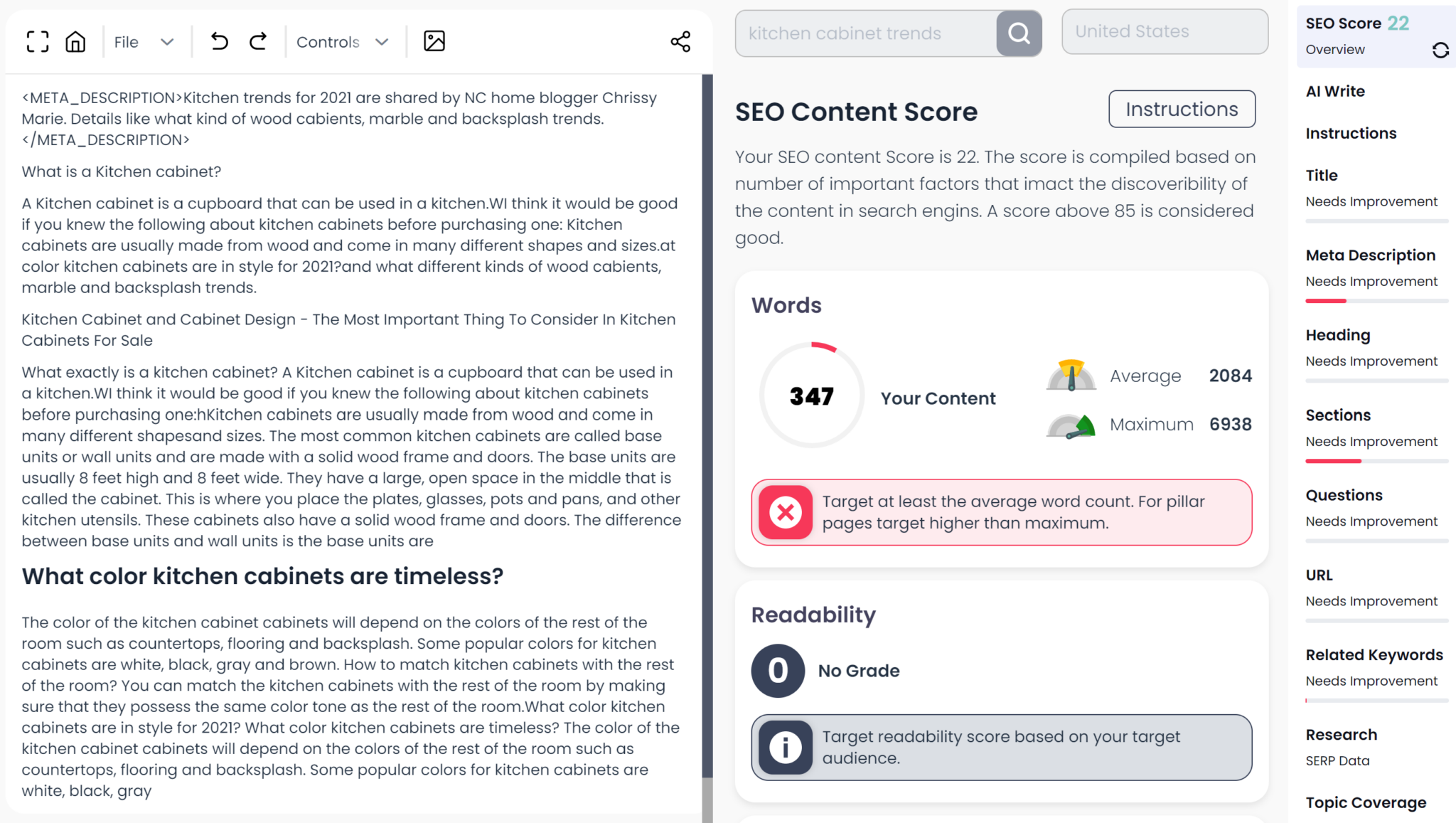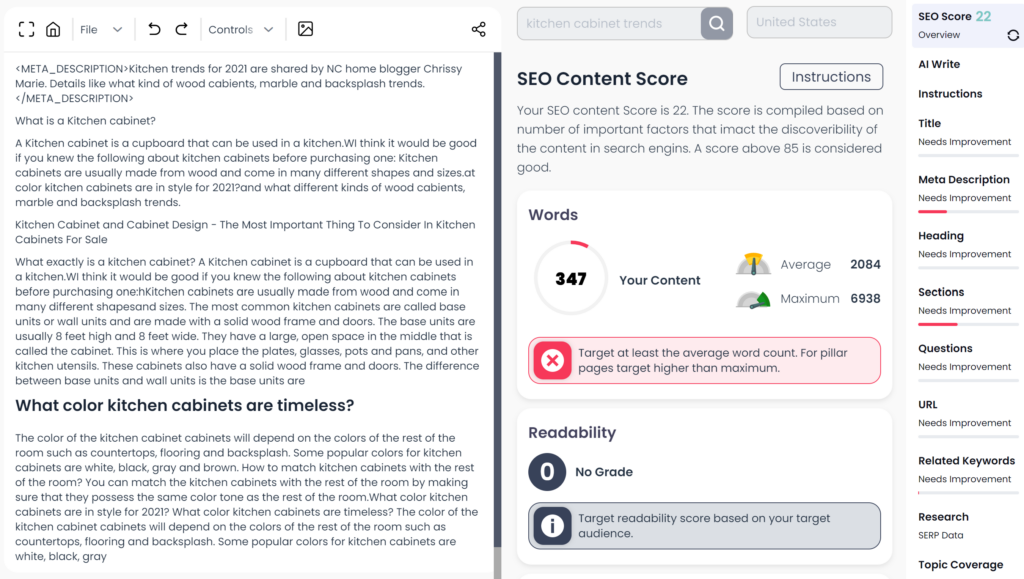 The tool features an easy-to-use and intuitive interface that helps you generate a title, meta description, and sections for your long-form content automatically. It also provides a visual editor that allows you to easily change the look of your output.
With the SEO Content tool, it is easy to create high-quality content that will rank well in search results. It can be used to create blogs, articles, and reviews. The tool has numerous features to help streamline the process of writing good-quality content.
Keyword Gap
If you want to rank higher in search engine results, make sure to include keywords in your website's title, metadata, and content. You can also use keyword tags to help search engines identify and index your content more quickly. Creating a keyword-rich domain name can also help you rank higher in search engine results.
The Keyword Gap feature of the search engine optimization tool can help you analyze your competitors and find keywords that work well for your site. The search engine optimization tool can crawl both domains, so it can show you keywords your domain might not be ranking for but that your competitors are ranking for.
Why use Outranking?
Use Cases and Benefits
Content Research
Accelerate Content Revenue
higher content ROI
Completing sentences
SEO Optimization
Tracking
Integrations
Page Ranking
NLP Extraction
One Page data
Paraphrasing Text
Pricing Plans
Monthly Pricing and Annual Pricing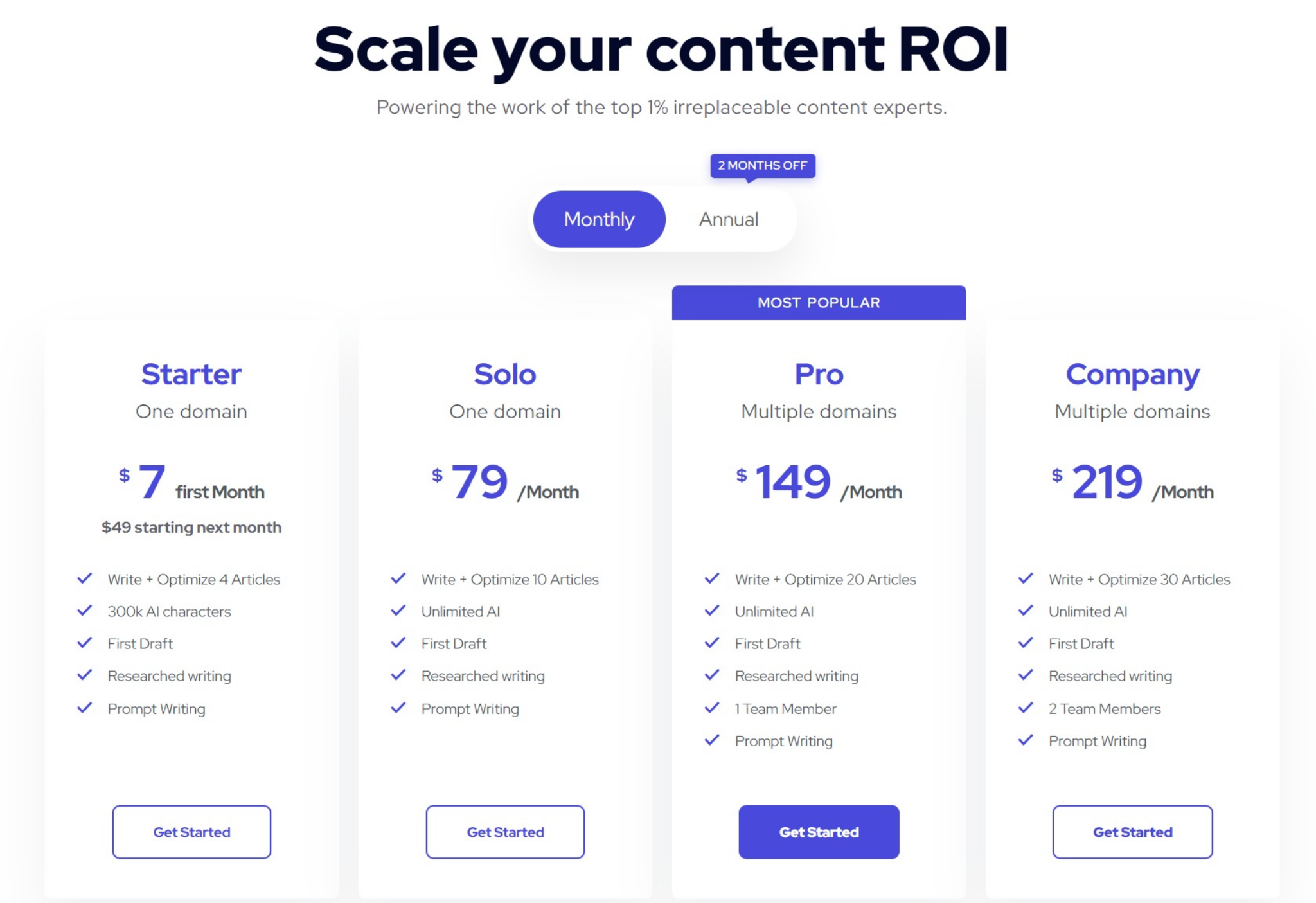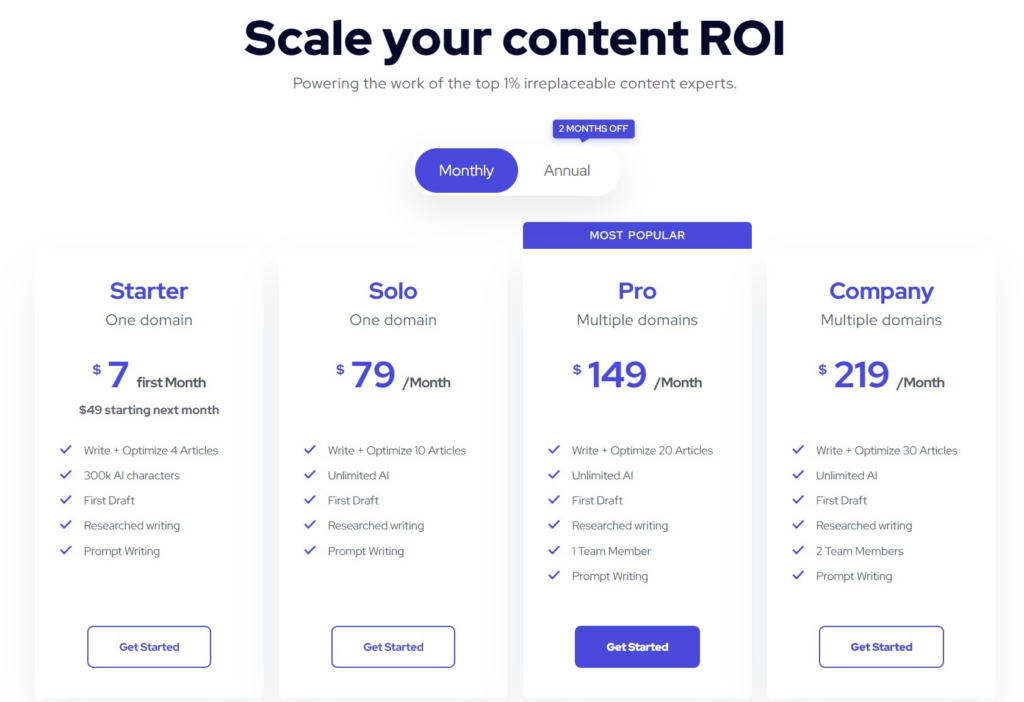 Support
Technical Support, Knowledge Base, Roadmaps, Changelogs
Alternatives
Similar Apps
Scalenut is a content marketing platform designed to help businesses to create quality writing and engaging content across all channels. By automatically generating article ideas, creating content syndicates, and optimizing posts for social media sharing in an easy way.
Writesonic is a versatile tool for writers of all levels. Use the AI Writer to create long-form blogs and articles. The AI writer will help you write SEO-optimized, long-form blog posts, and articles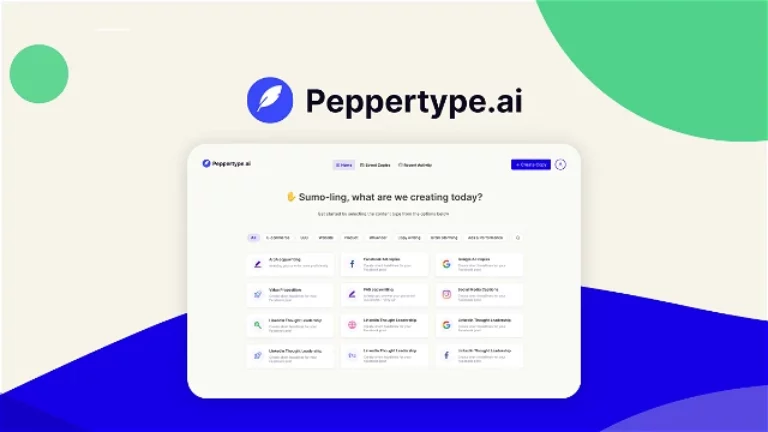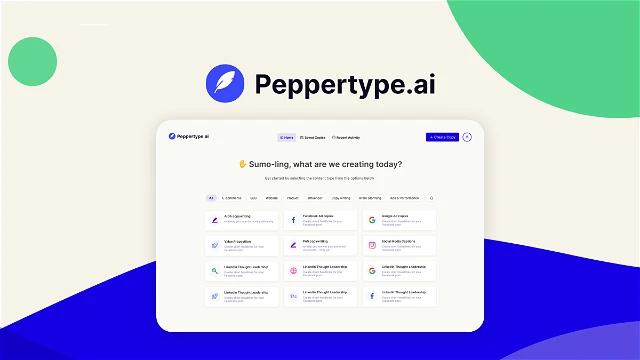 peppertype.ai virtual content assistant helps you quickly generate high-quality content for a range of purposes, from marketing copy to product descriptions to search engine optimization.
Final Verdict
Is Outranking right for You?
A ranking strategy is a complex toolkit that allows you to adapt to and take advantage of the changing search landscape. Outranking utilizes AI and machine learning to help search engine optimization (SEO) professionals craft optimized content, keyword research, and search engine optimization (SEO) strategies that help search engine results pages (SERPs) rank higher in search engine results pages (SERPs).
Outranking.ai is a data-driven AI writing software focusing on SEO and SERP ranking. It is best for solo writers and content teams specializing in long-form SEO content. However, if you are looking for software to create social media marketing and media buying content, skip Outranking for other AI copywriting tools tailored toward those needs.
However, while the AI SEO assistant wins at long-form projects, it lacks dedicated tools to help you with smaller ones like social media marketing. The SERP information is also not real-time, sometimes leading to an off-topic response by the AI.
In short, while it is an incredible AI writer to create bulk, potentially high-ranking content, it is not about accuracy-checking and focused manual editing.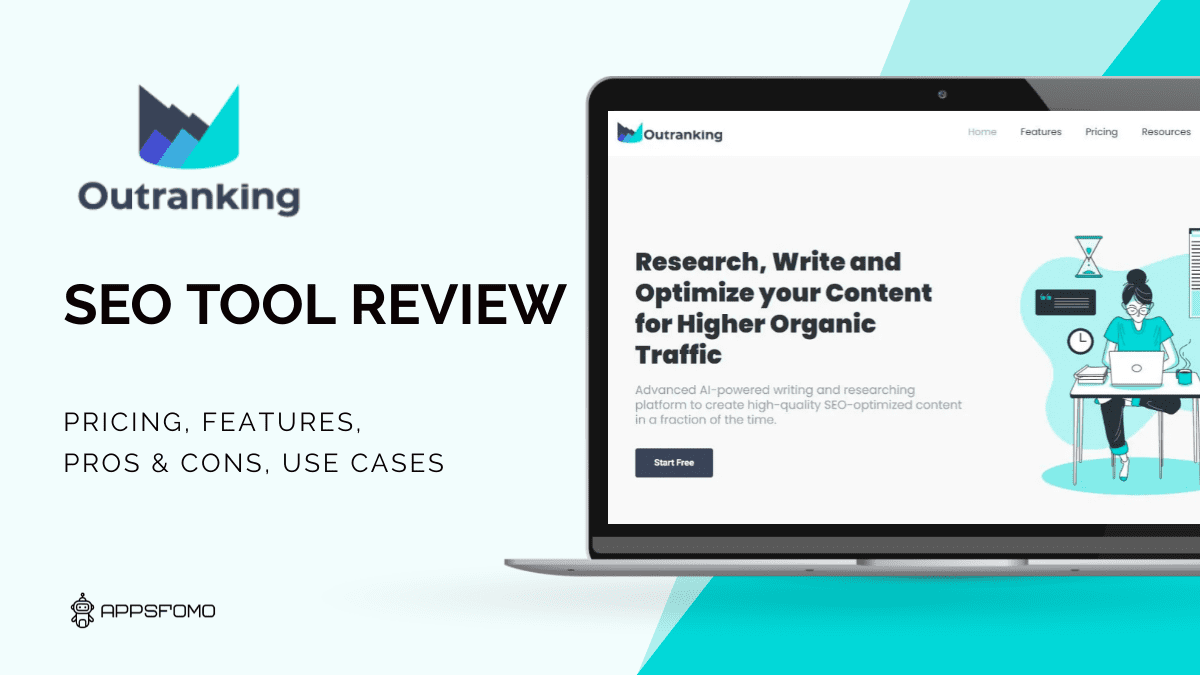 Specification:
Outranking: Best AI-Powered Content Research, Writing, and Optimization Tool
| | |
| --- | --- |
| Review Date | February 2023 |
| Company | Outranking |
| Country | USA |
| Initial Release | 2016 |
| Pricing | Annual Payment, Montlhy |
| Free Version | Not Available |
| Lifetime Deal | Yes |
| LTD Platform | Appsumo |
| Money-Back | N/A |
| Support type | Email, Live Chat, Ticketing |
| Integrations | Yes |
| Supported Device | Browser |
| Mobile app | Not Available |
| Affiliate Program | Yes |
PROS:
Ease of Use
Tons of SEO-focused features
Uses popular GPT-3 technology
In-depth analysis of key SEO factors.
Integration
CONS:
Search results are not real-time
Expensive compared to competitors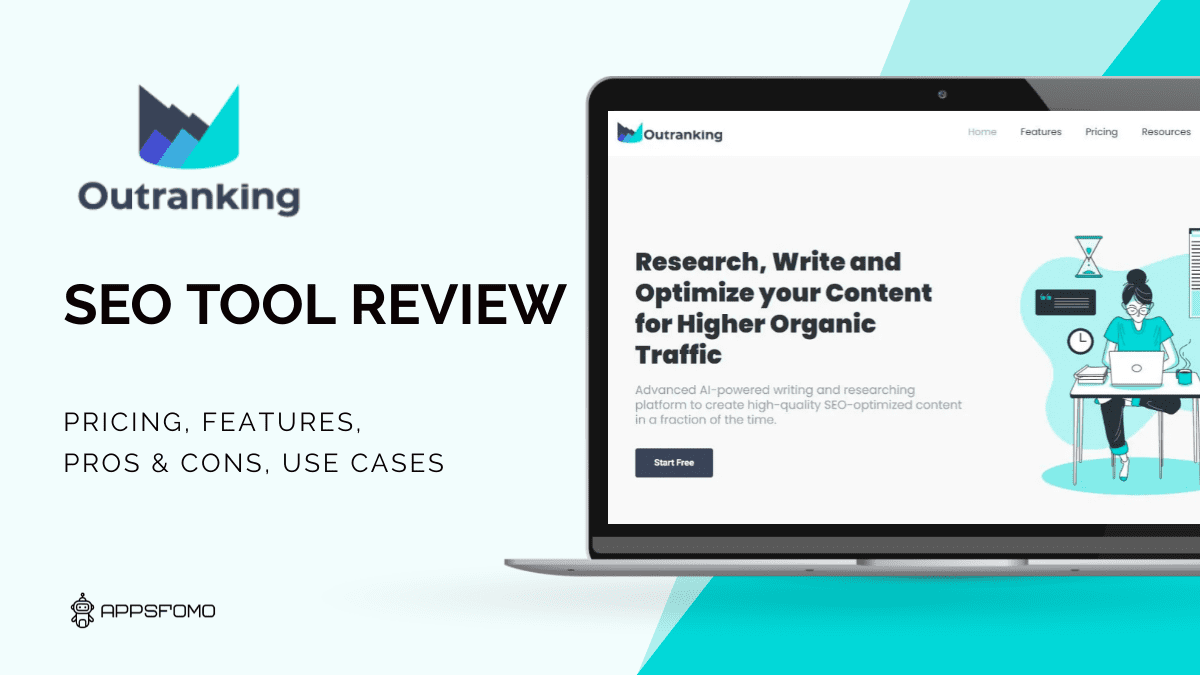 Outranking: Best AI-Powered Content Research, Writing, and Optimization Tool