RankMath: The Ultimate Tool for Optimizing Your WordPress Website's SEO
Do you want to improve your WordPress website's ranking? Then you'll want to check out RankMath, an SEO plugin that promises to help you rank higher in search engines. Read our full review to find out if Rankmath is worth the investment.
You will get:
Feature-Rich Free Version
Setup Wizard for Quick Deployment
Regular improvements and additional tools make this SEO tool a must.
Rank Tracker & Site Analysis
Great Collection of Video Tutorials
RankMath Rating
RankMath is the swiss army knife of SEO tools for WordPress. It gives you complete control over your entire website's on-page SEO.
PROS
Feature-Rich Free Version
Setup Wizard for Quick Deployment
Regular improvements and additional tools make this SEO tool a must.
Rank Tracker & Site Analysis
Great Collection of Video Tutorials
CONS
The support team isn't very responsive
RankMath is currently by far the fastest-growing WordPress plugin in terms of popularity. Claiming itself to be a "Yoast SEO Killer", Rankmath has gained a lot of traction in very less time because of its robust features in its free plan along with ease of setup and an intuitive user interface.
Don't fuss with your website's configuration to achieve the best results. RankMath allows you to save time and effort in your optimizing efforts by making it simple to get your blog to rank higher.
RankMath: Overview
What Is RankMath?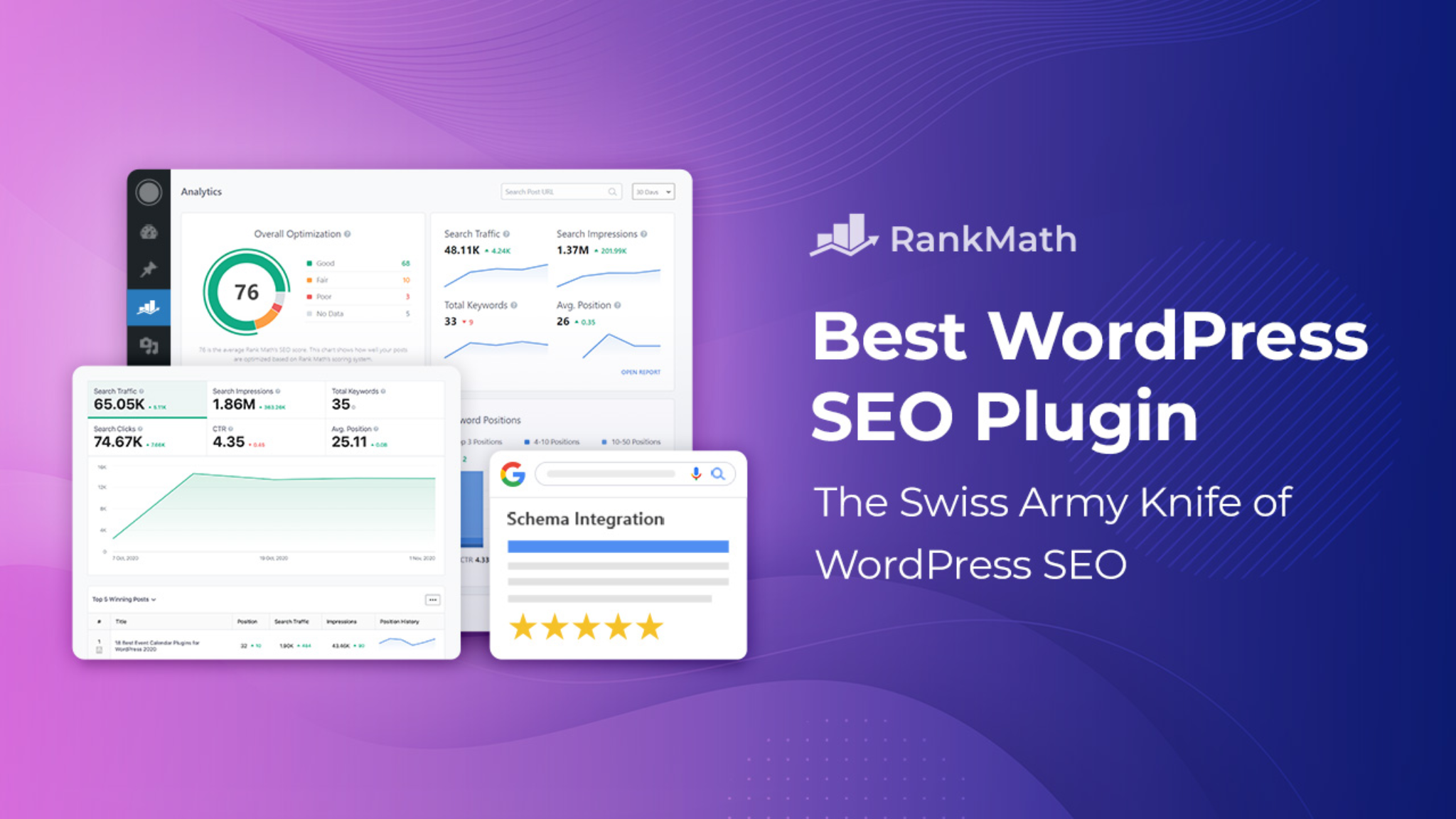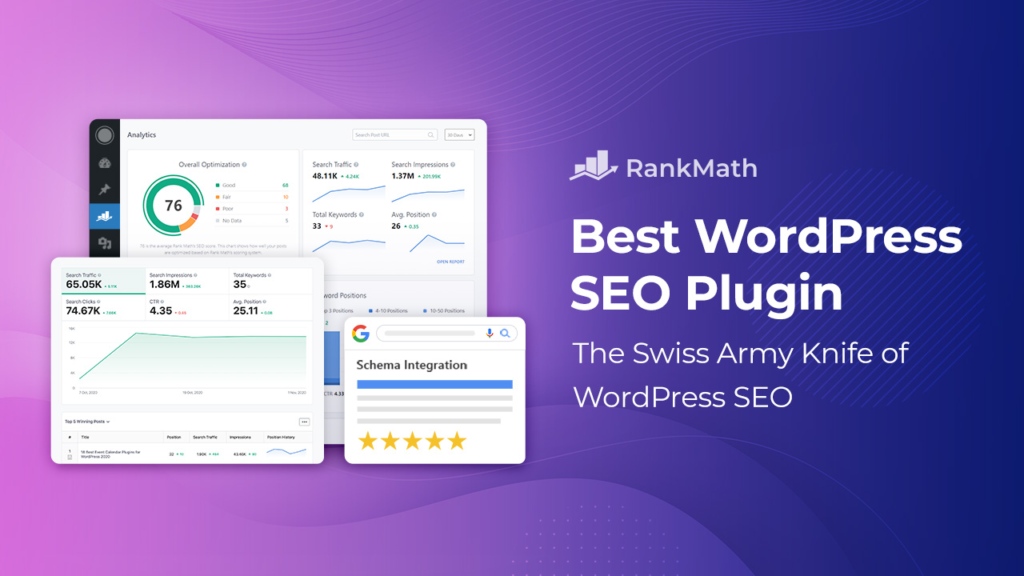 With built-in suggestions based on widely-accepted best practices, RankMath is a WordPress Search Engine Optimization plugin that makes it easy for anyone to optimize their content.
Structured data lets you adjust crucial SEO parameters, determine which pages will be indexed, and how your site will appear in search. It integrates with other popular SEO tools like Google Analytics, Bing Webmasters, and necessary Instant Indexing so you can track your progress easily.
If you're looking to improve your WordPress SEO ranking with very less effort, Rankmath may be the solution for you!
Company Details
RankMath was Initially founded in the year 2018, and is Headquartered in New Delhi, India.
It's a group of 21 people from all over the globe who are passionate, enthusiastic and dedicated. There are 1.5 Million+ active users who use the Rankmath plugin today.
Online Presence
RankMath: Features
Why Use Rankmath?
SEO is an essential part of any website's optimization plan, and RankMath is one of the best tools on the market. It provides accurate keyword analysis and search engine optimization recommendations that can help you improve your website's rankings. Overall, using RankMath can help increase traffic and result in improved profits for your business!
Here are the reasons why you need this tool!
Easy-to-Follow Setup Wizard
One of the features most SEO plugins lacked in the past was Setup Wizard. All the settings need to be manually configured. But with RankMath's setup Wizard, it is very easy to use and set up, with just a few simple steps you are good.
The default setting for RankMath is almost automatic. The SEO setup process in RankMath is broken down into a series of easy steps. RankMath checks your site's configurations and provides the best configuration for optimum performance after installation like the site's SEO, social profiles, webmaster profiles, and other Basic SEO settings.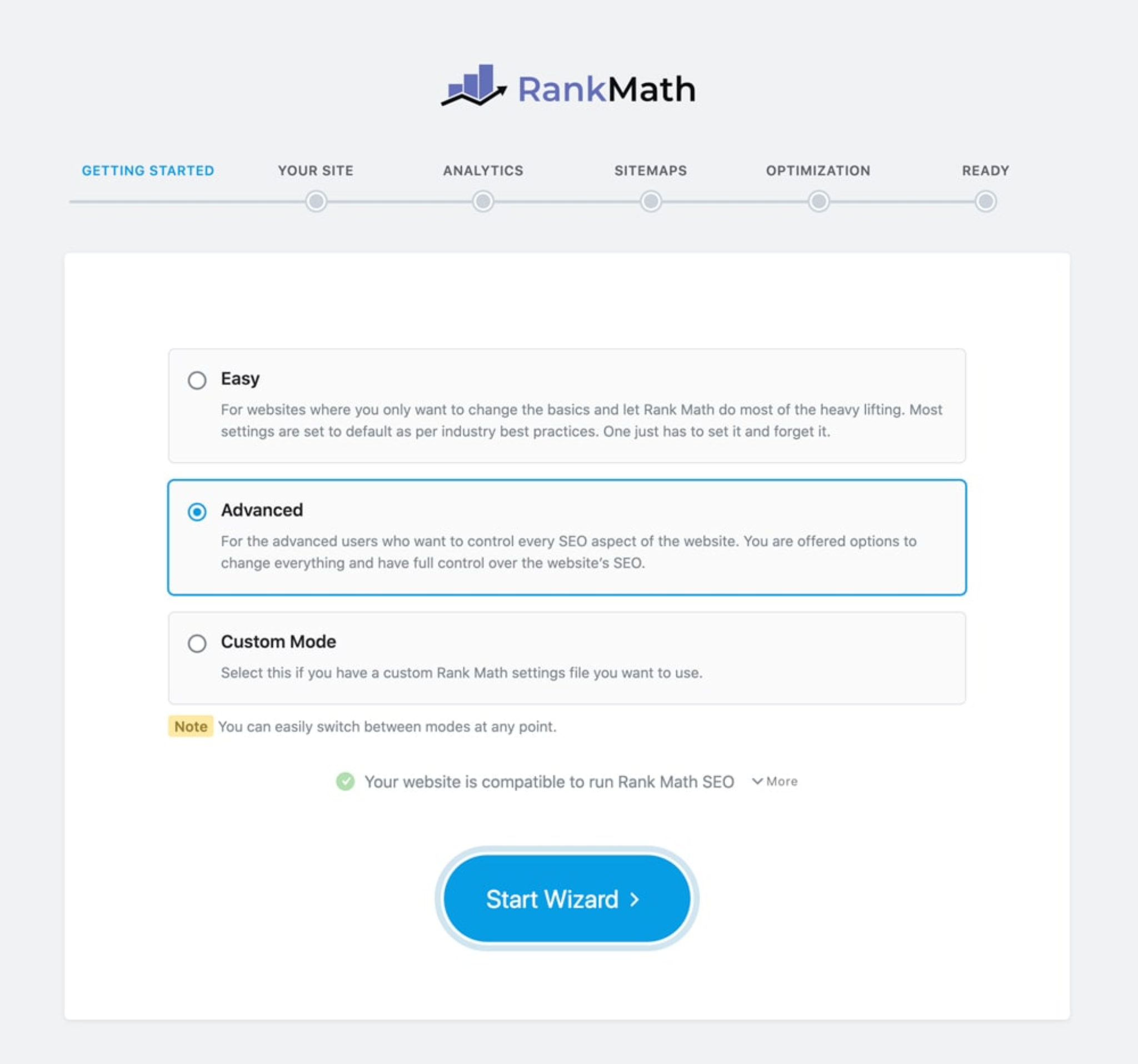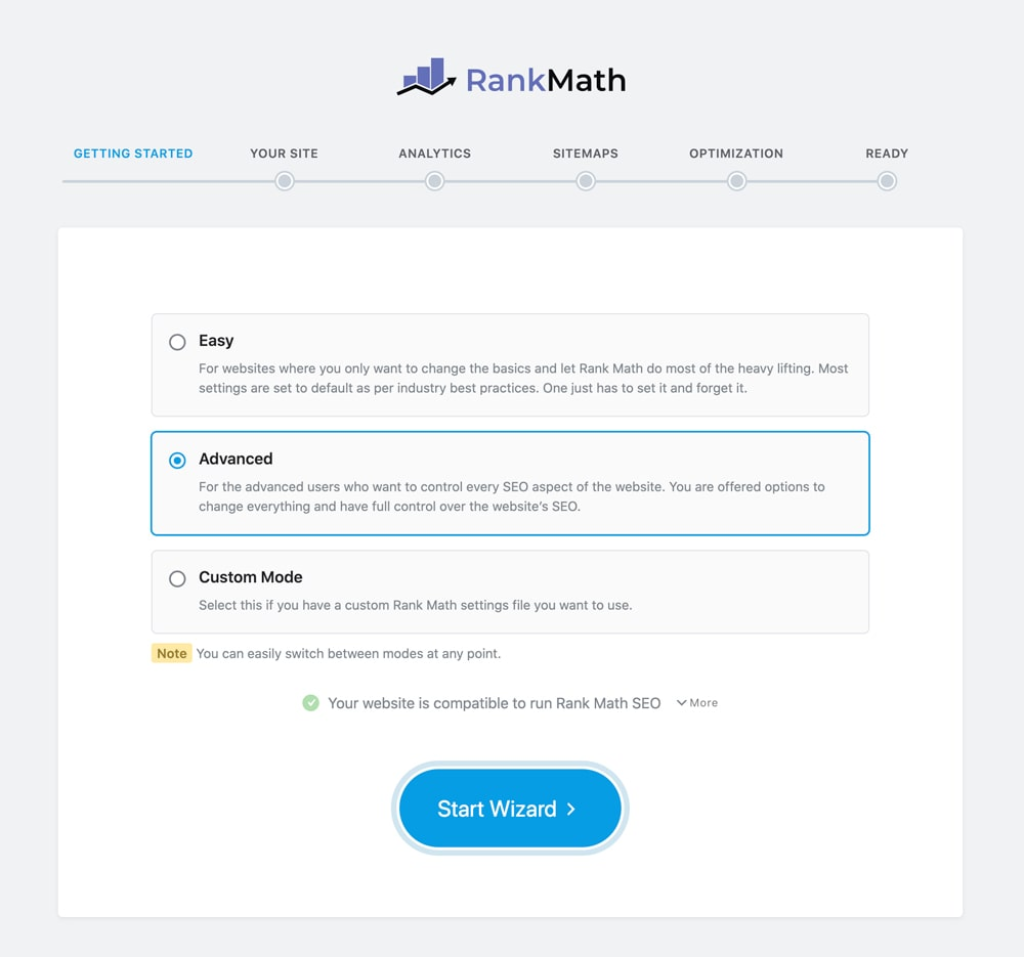 Clean, & Simple User Interface
As I mentioned before Rankmath is one of those plugins with the finest, clean and simple user interface that makes it easy to get started. The right data to you at the right time is provided.
SEO Settings about your individual posts are displayed on the front-end on a popup. You may enhance the SEO of your post right away using this feature.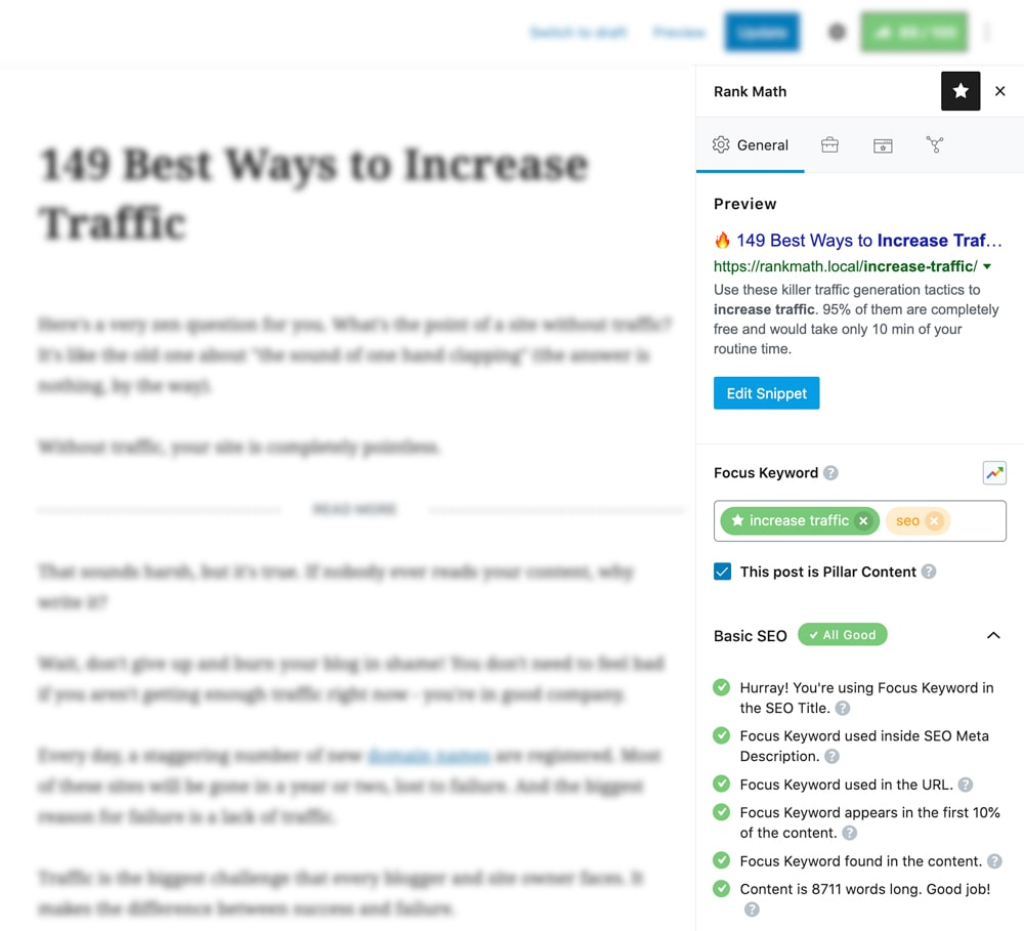 Built With Performance In Mind
Rankmath is a plugin designed to help you get better rankings for your WordPress website. It offers a range of features such as backlink analysis, site audits, and more, all of which are made with performance in mind.
This plugin won't slow down your website or impact its performance, meaning that you can be sure it will work well for you. If you want to improve your WordPress SEO then Rankmath is the plugin for you!
Import Settings from Old SEO Plugin
You might have been using Yoast SEO, All in One SEO, or any other SEO plugin. You might be thinking of switching to Rankmath. What about all those settings & Data? No Worries. Rankmath offers import settings from your Old SEO plugin which can help you get started faster.
Additionally, it is completely free to use! So if you're someone who's been wanting to switch over to a new SEO plugin but haven't had the time or resources to do so, RankMath is definitely worth checking out.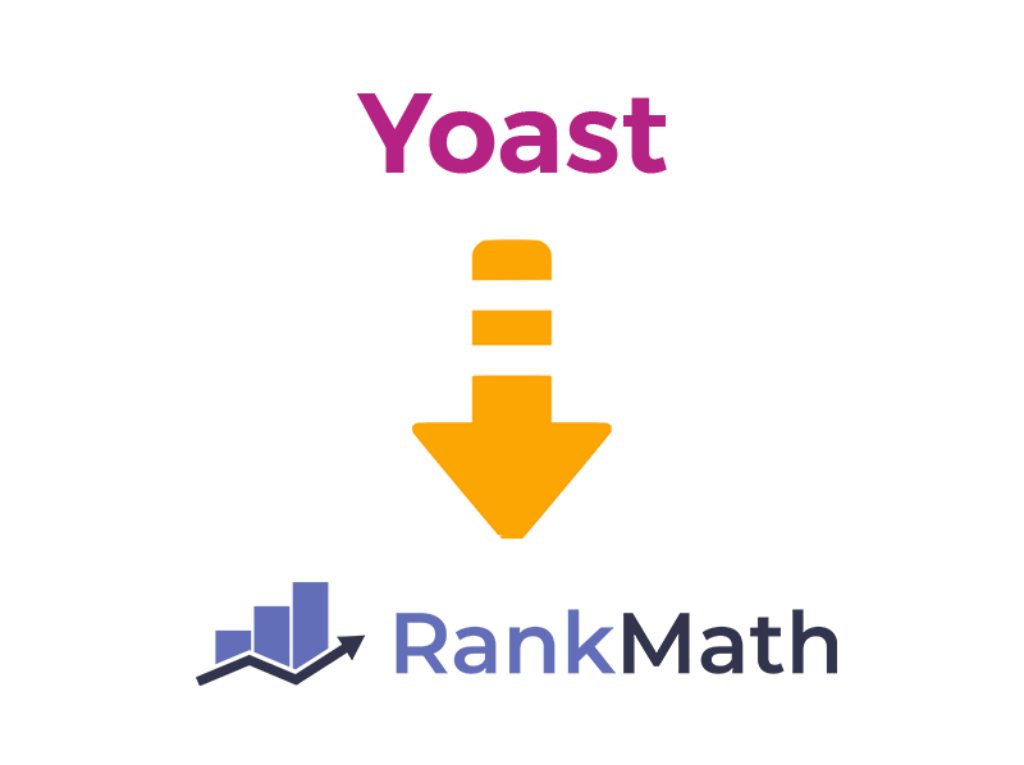 Content AI – Your Personal AI Assistant
The Content AI feature of this CMS extracts the most important data points from your website's content and analyses it to help improve its SEO ranking. This makes it an excellent tool when it comes to boosting website visibility in 2022.
Moreover, analysis reports are generated that will show you where changes need to be made in order to boost your rank even further. So if search engine optimization is something that interests you, then RankMath SEO is definitely worth considering!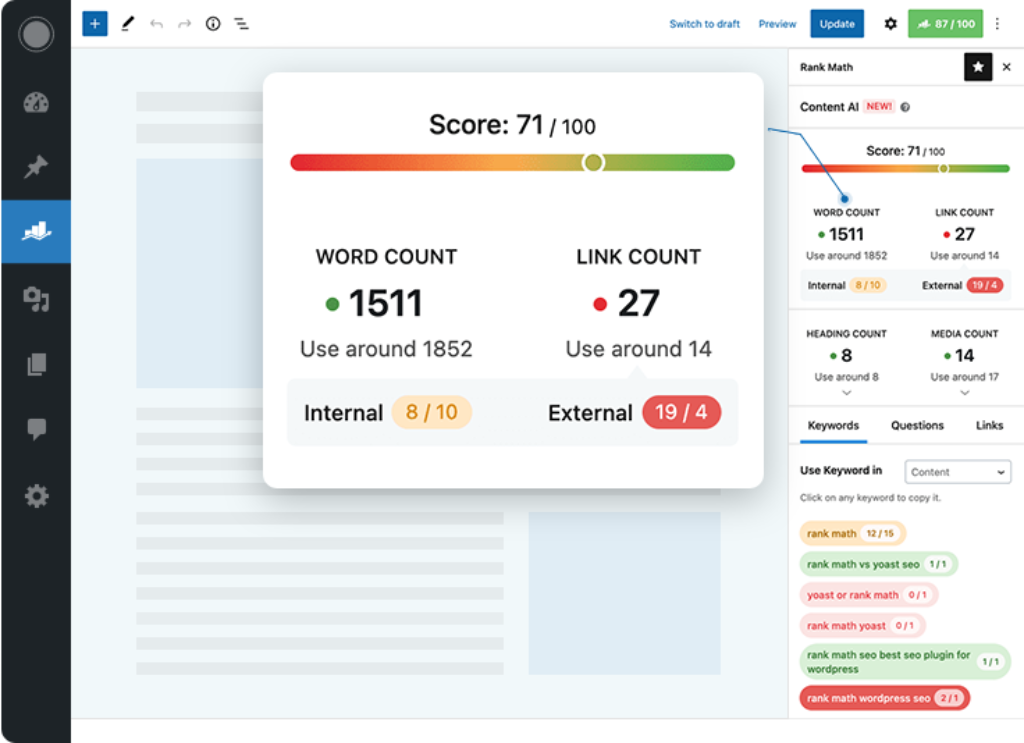 Built-In Advanced SEO Analytics Module
Using Google Search Console inside your WordPress admin dashboard, RankMath provides useful data. Your sitemap status, as well as indexing problems, are all visible via keywords you rank for. Keeping a high-performance website running smoothly requires this information.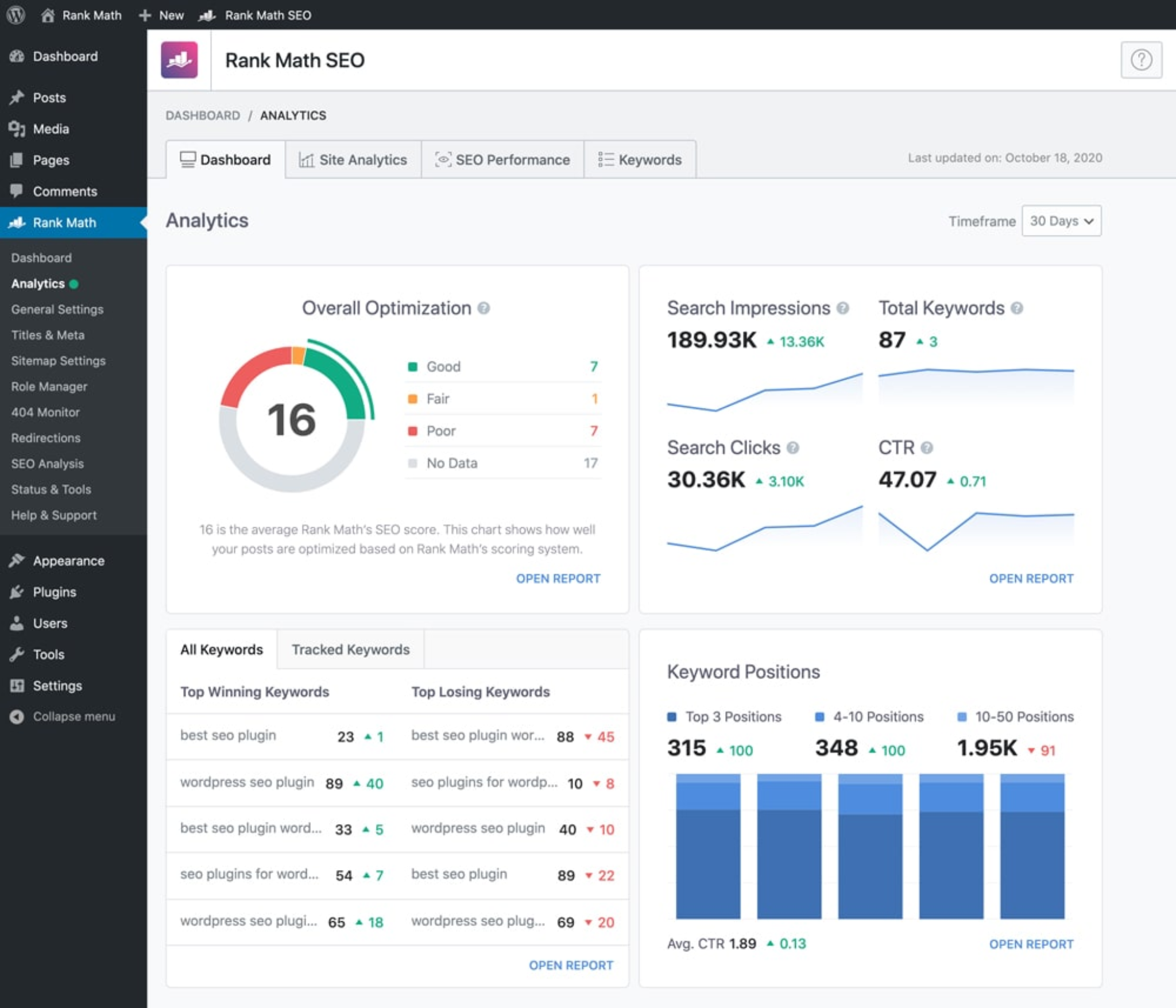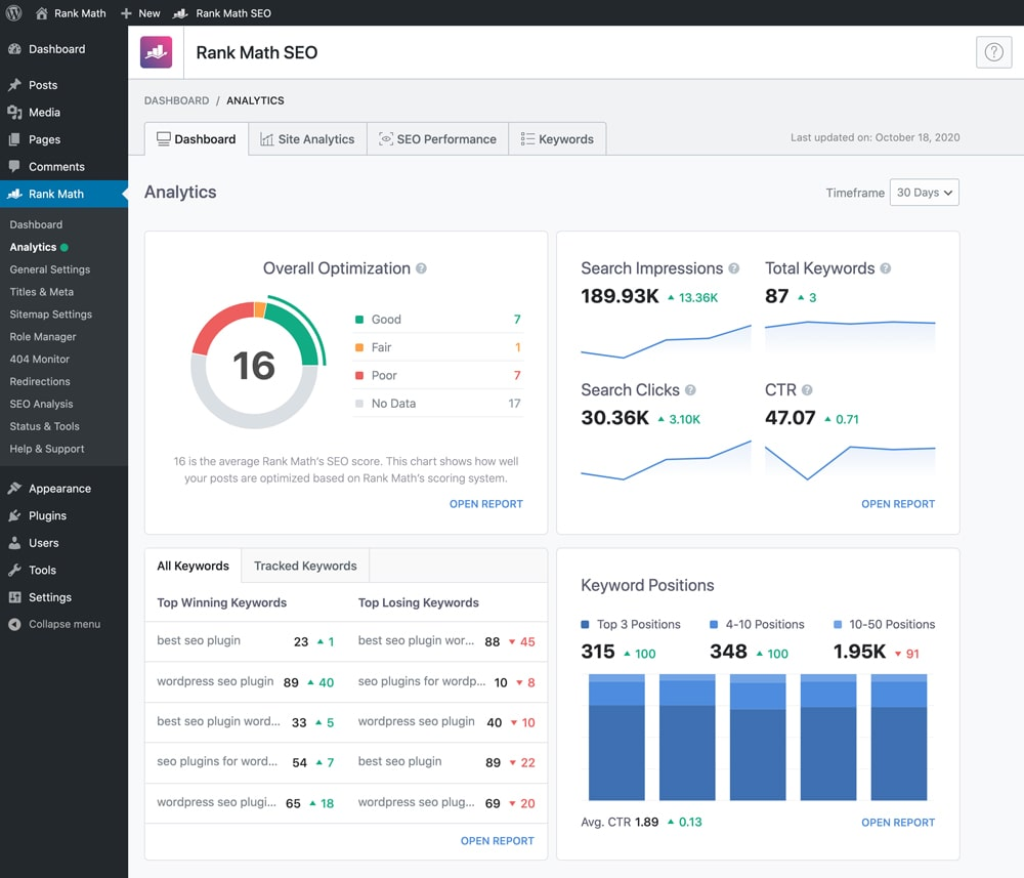 Google Index Status
RankMath SEO plugin is very useful for website owners who are looking to improve their website rank on the google search engine. The plugin uses a variety of technologies and strategies to help your site rank higher in the search engine results pages (SERPs). You can use it to optimize your website for Google, Yahoo, Bing, etc.
Google's URL Inspection API data is immediately available to your WordPress site through RankMath. Know Your Site's Overall Presence on Google, improved Index Rankings of your material, Last crawl time of your posts, and more.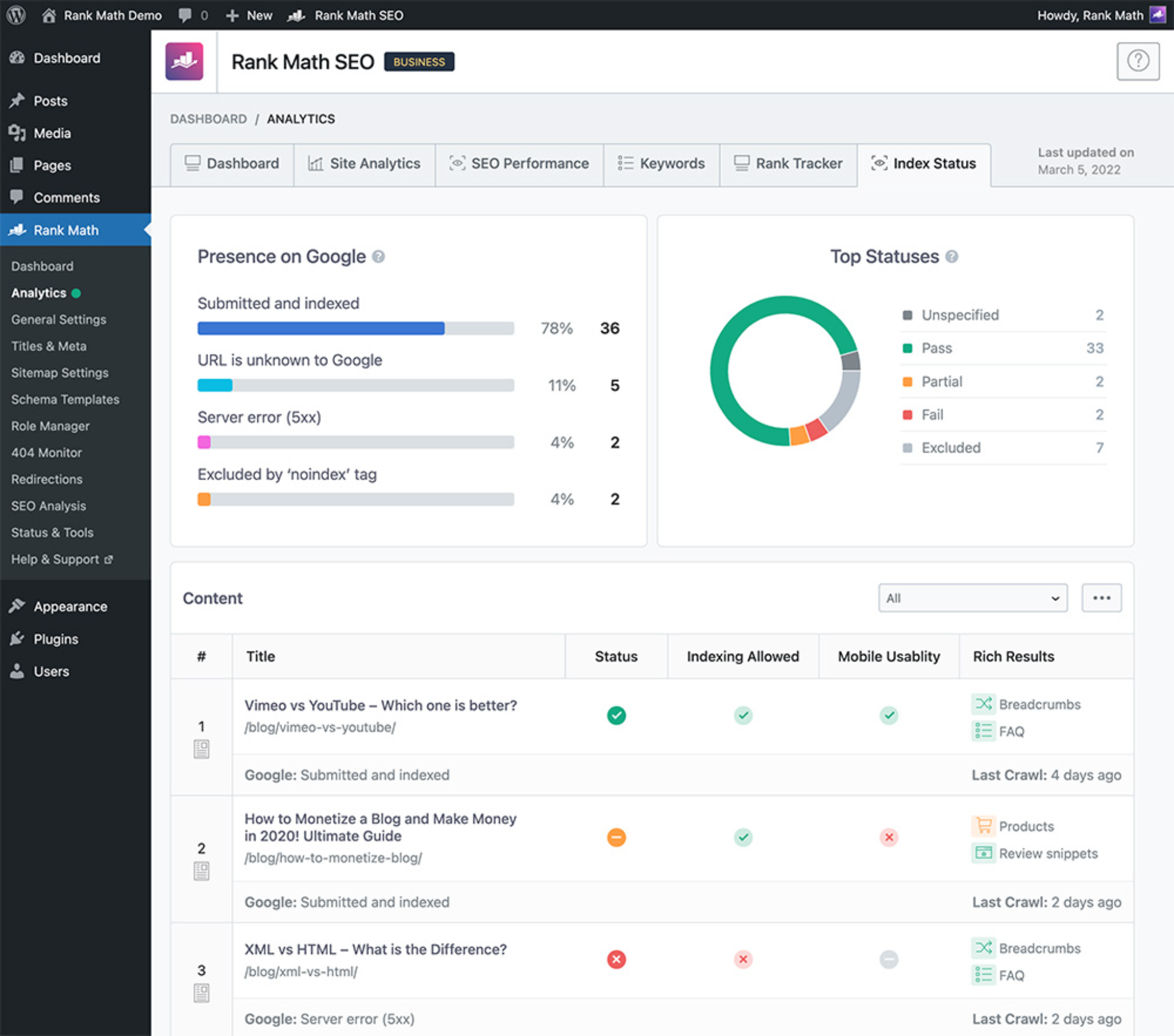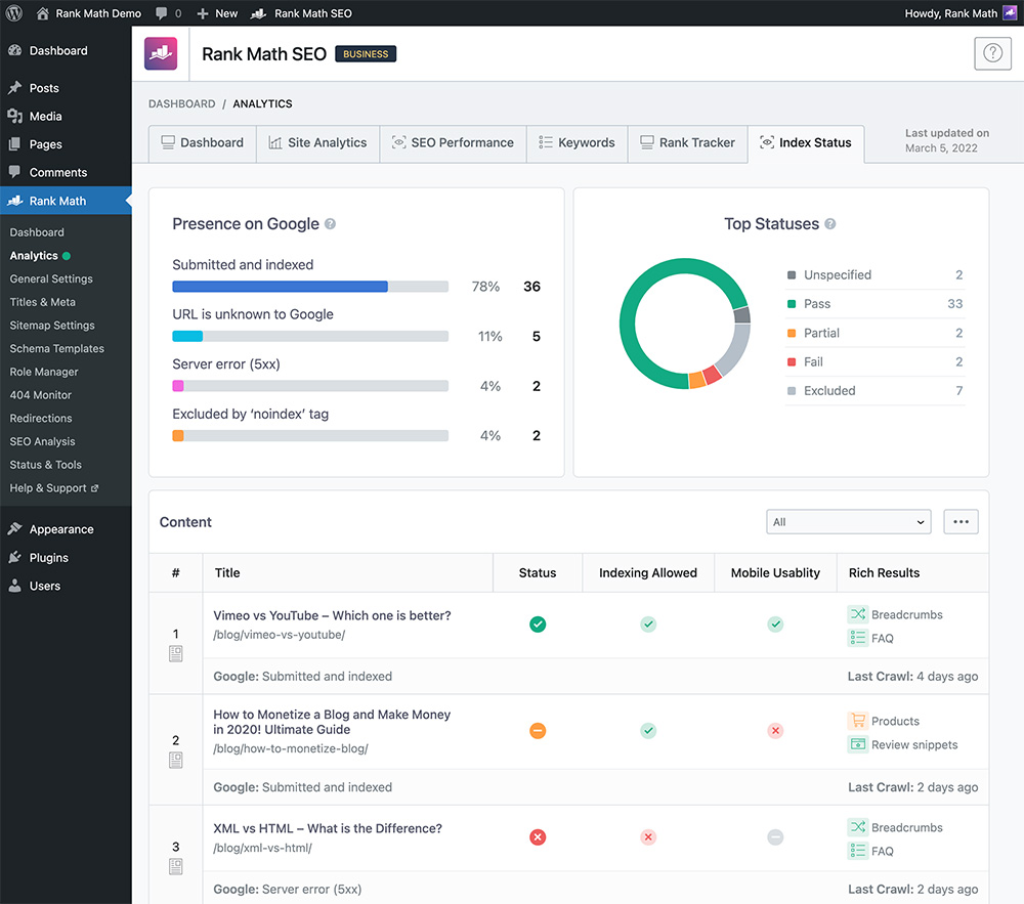 Schema Markup Validation
Schema markup validation is an important step in ensuring your website is search engine-friendly. This plugin by Rankmath helps you to do just that, by validating the schema of your pages for search engines.
This ensures correct coding and Ensures search engine optimization across all languages on your website. Furthermore, it checks for broken links and other problems that can harm the visibility of a site on the net!
Right inside your WP Dashboard, you can easily check your Schema markup against Google's Rich Results validation tool. It makes the transition so effortless.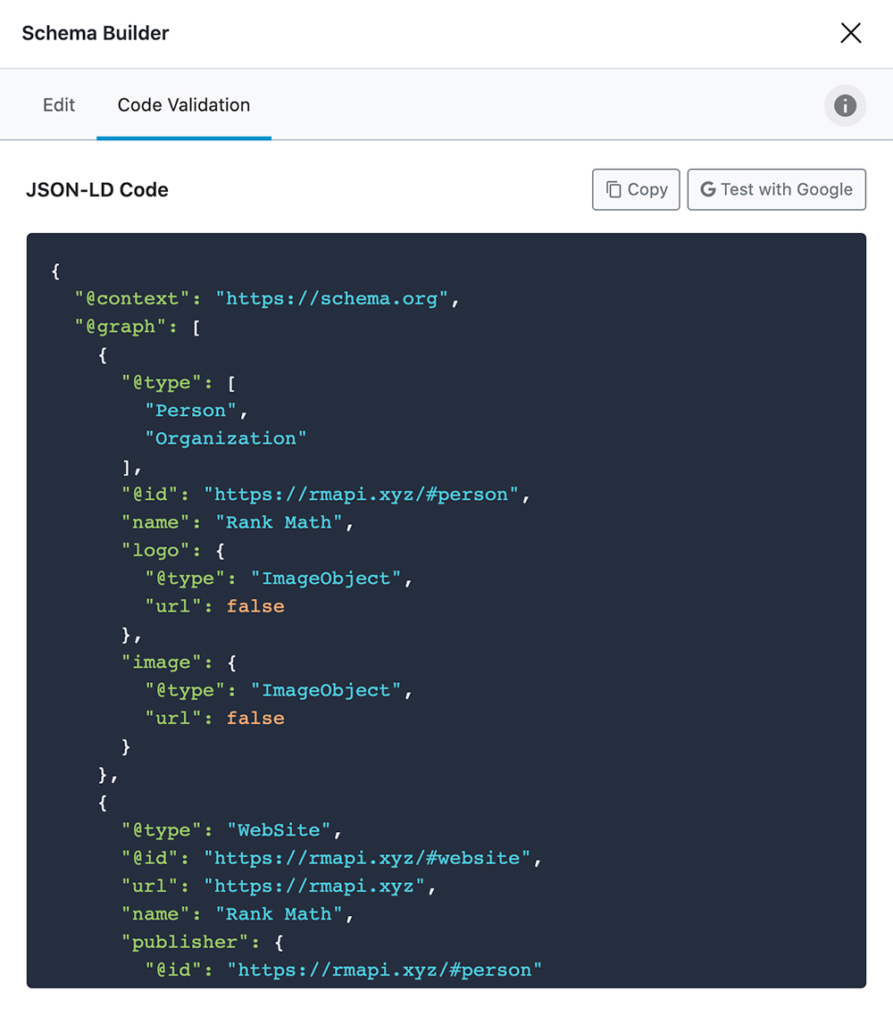 Custom Schema Builder
RankMath SEO is a plugin that makes it easy to add Schema markup to your posts and pages. This ensures that your website's data is properly structured and search engine-friendly.
Custom Schema Builder lets you create custom field types for your data. This helps you better organize and describe the information on your site in a searchable format. In addition, using this tool can improve the rank of your WordPress website in search engines for any type of content you have.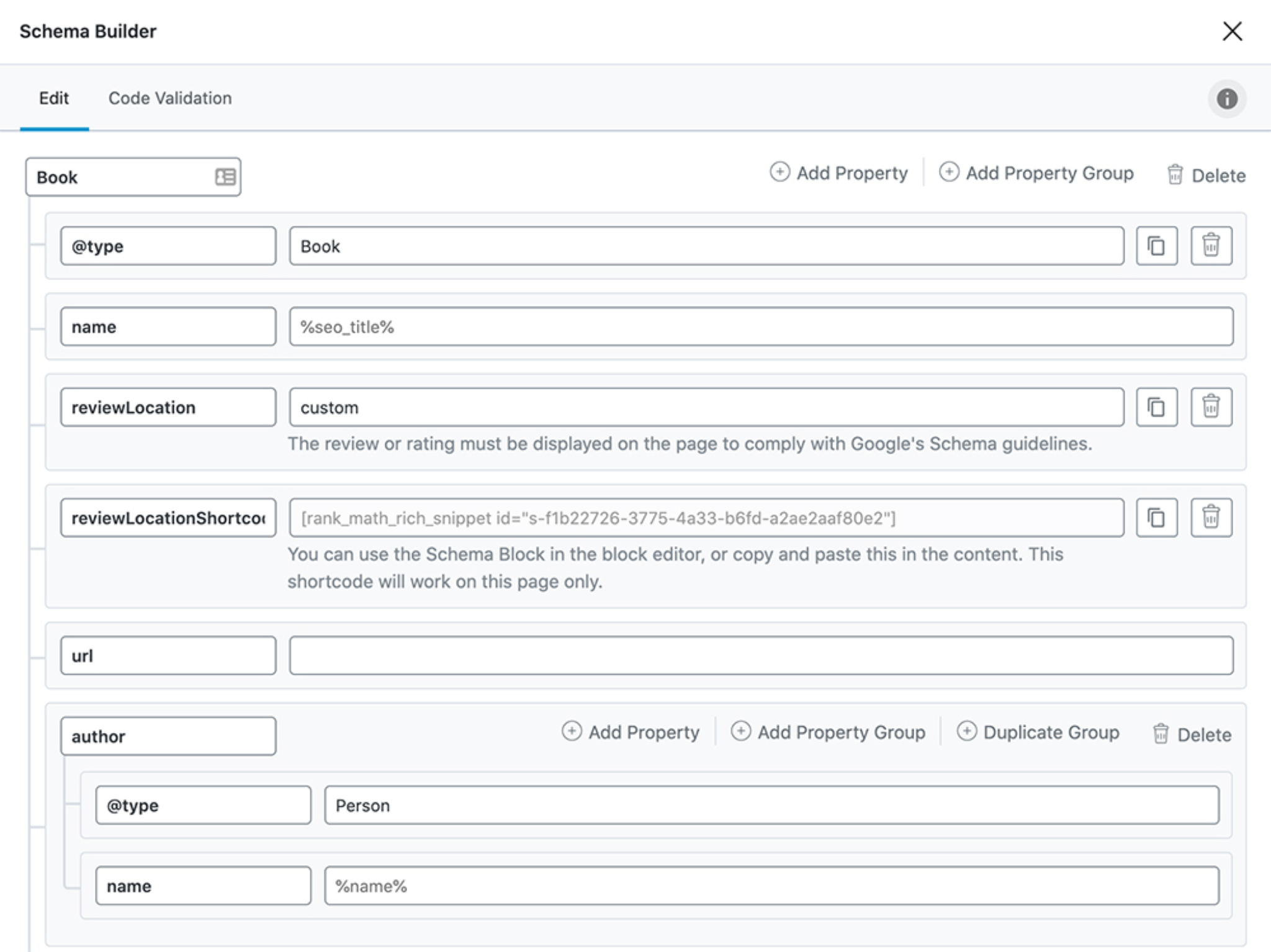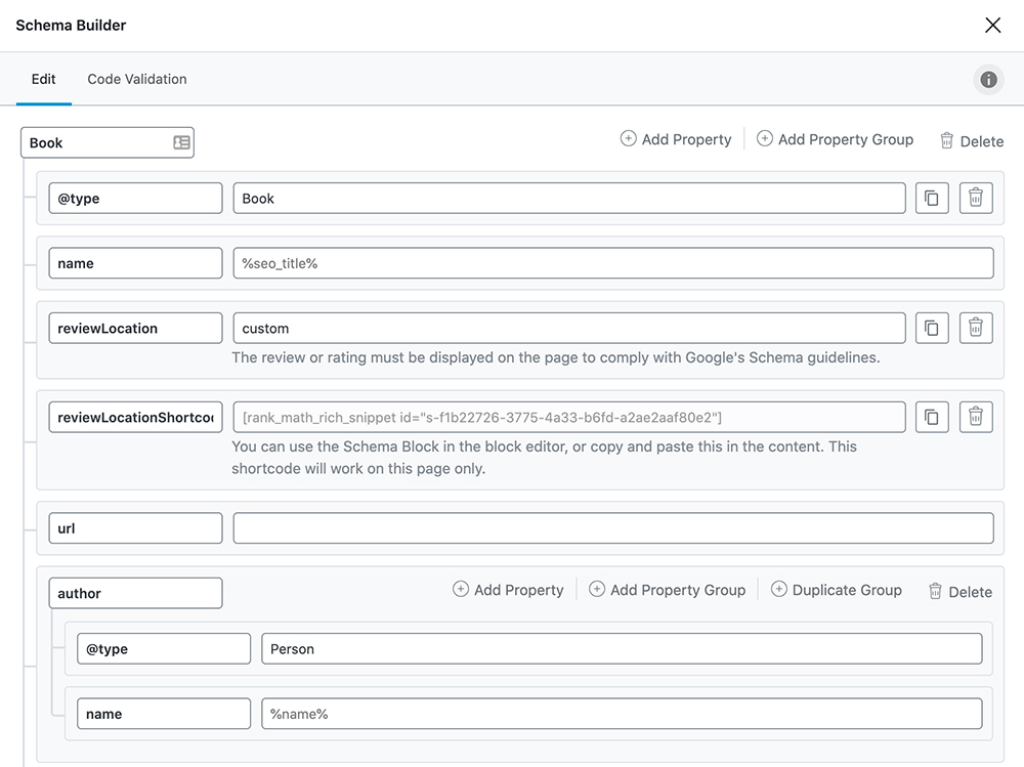 Automated Image SEO
Many people find it difficult to optimize their images for the right keywords. This is where RankMath SEO comes handy- by using its auto alt and title generation for your images and optimizing them accordingly for better SEO.
This results in improved traffic and visibility for Search Engines. Moreover, Automated Image SEO also saves you time as it does all the work for you- meaning less effort on your part!

WooCommerce SEO PRO
WooCommerce SEO PRO is a plugin that helps you to optimize your WooCommerce website for search engine visibility. It does this by automatically adding schema markup and other optimization features to your WooCommerce websites.
Furthermore, it proactively monitors for broken links and other issues that can harm the rank of your site on the net- meaning less work for you when it comes to keeping your site search engine-friendly!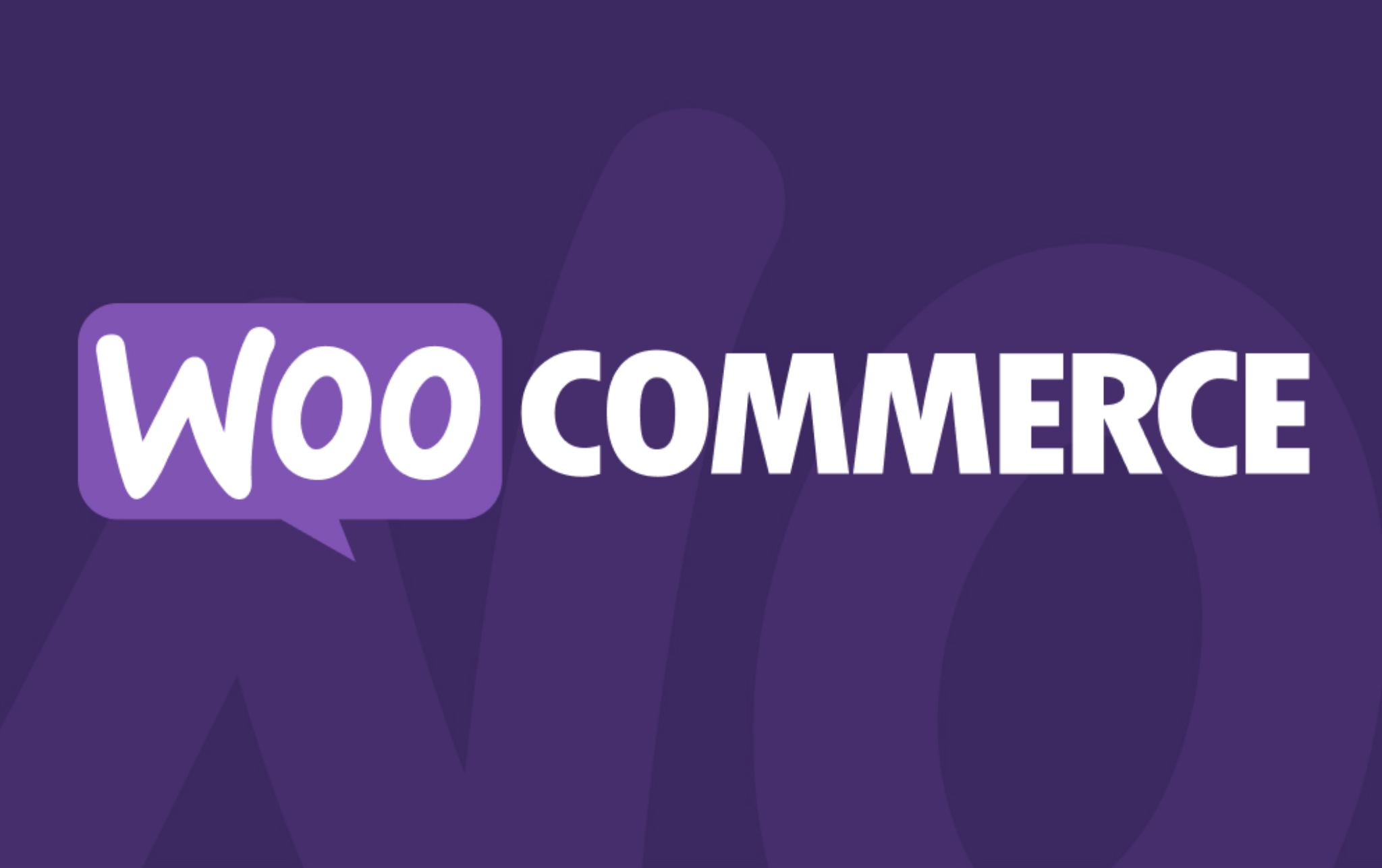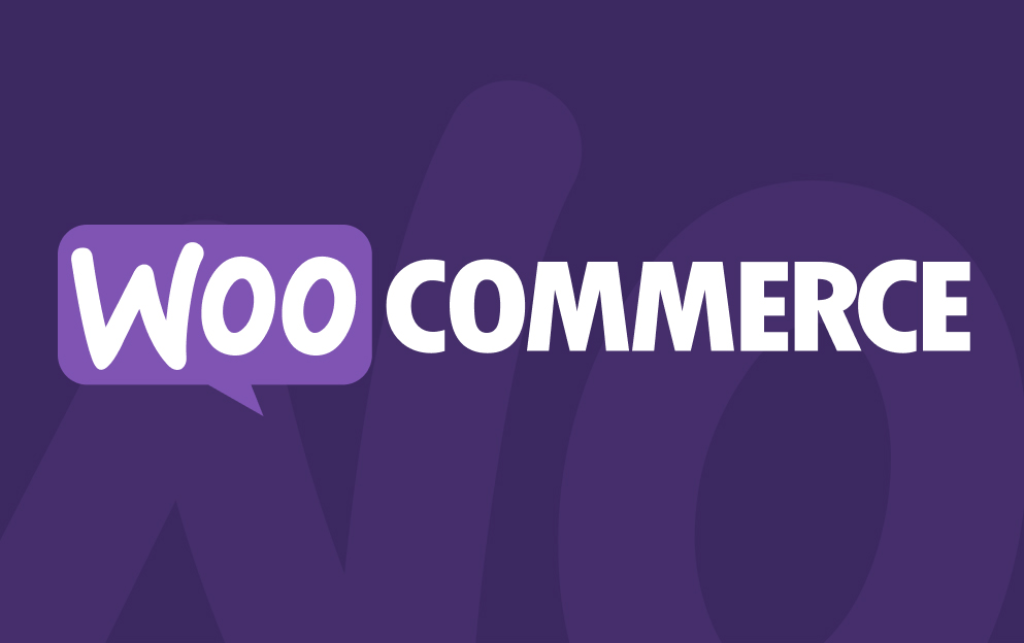 Video Schema
Video schema is a plugin that helps to improve the visibility of your videos on the web. This schema helps you to add metadata (title, description, etc.) to your online videos, making them easier and faster for people to find.
The snippets can be added in just a few clicks, and they ensure that your video appears as a rich card in the SERPs. Useful for businesses of all sizes – from small e-commerce stores to big-name corporations!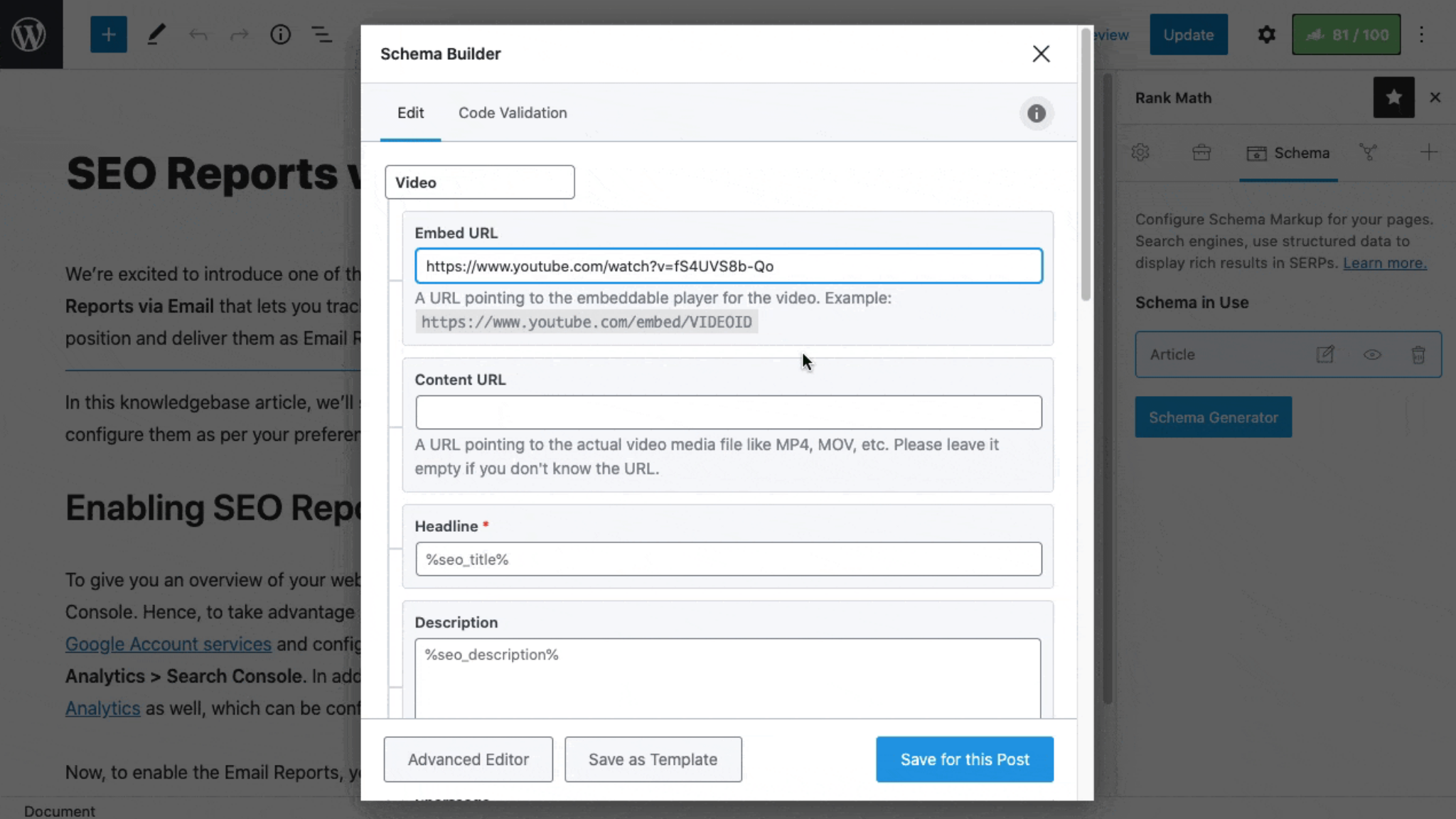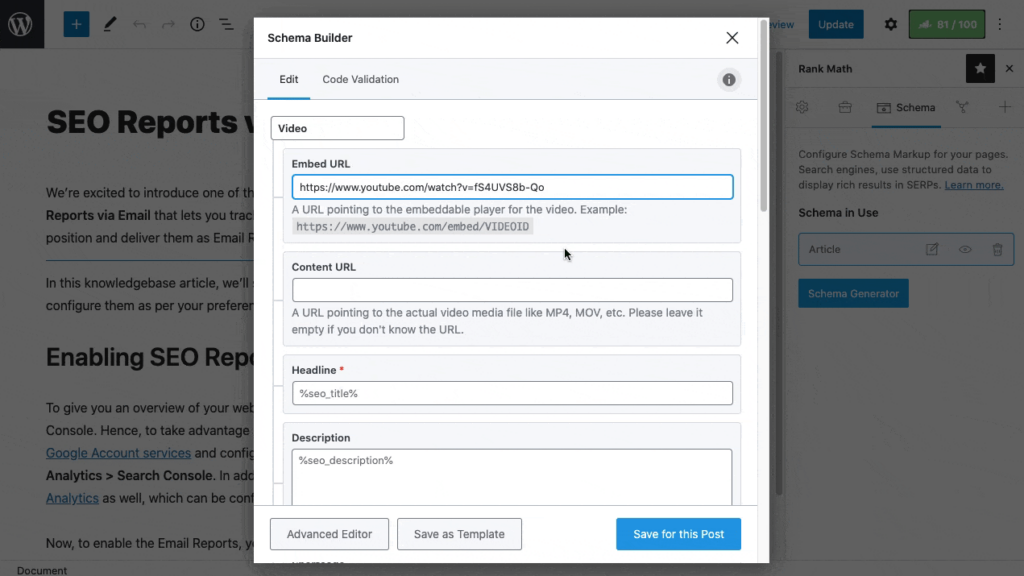 RankMath: Unique Features
What makes RankMath SEO stand out
Are you looking for an affordable way to improve your WordPress SEO? If so, RankMath SEO may be the plugin for you. With its strong and simple-to-use capabilities, Math gives you a competitive edge. RankMath can take your SEO game to the next level, whether you're a novice or an SEO veteran.
Rank Tracker
RankMath SEO is a powerful rank tracker that helps you understand your website's progress and track your online traffic. It provides insights on where you are ranking, how search engine results are changing, and what changes need to be made in order to improve your position.
Additionally, it offers tools that can help optimize your website for better search engine rankings. Whether you're looking to increase organic search traffic or target more specific keywords.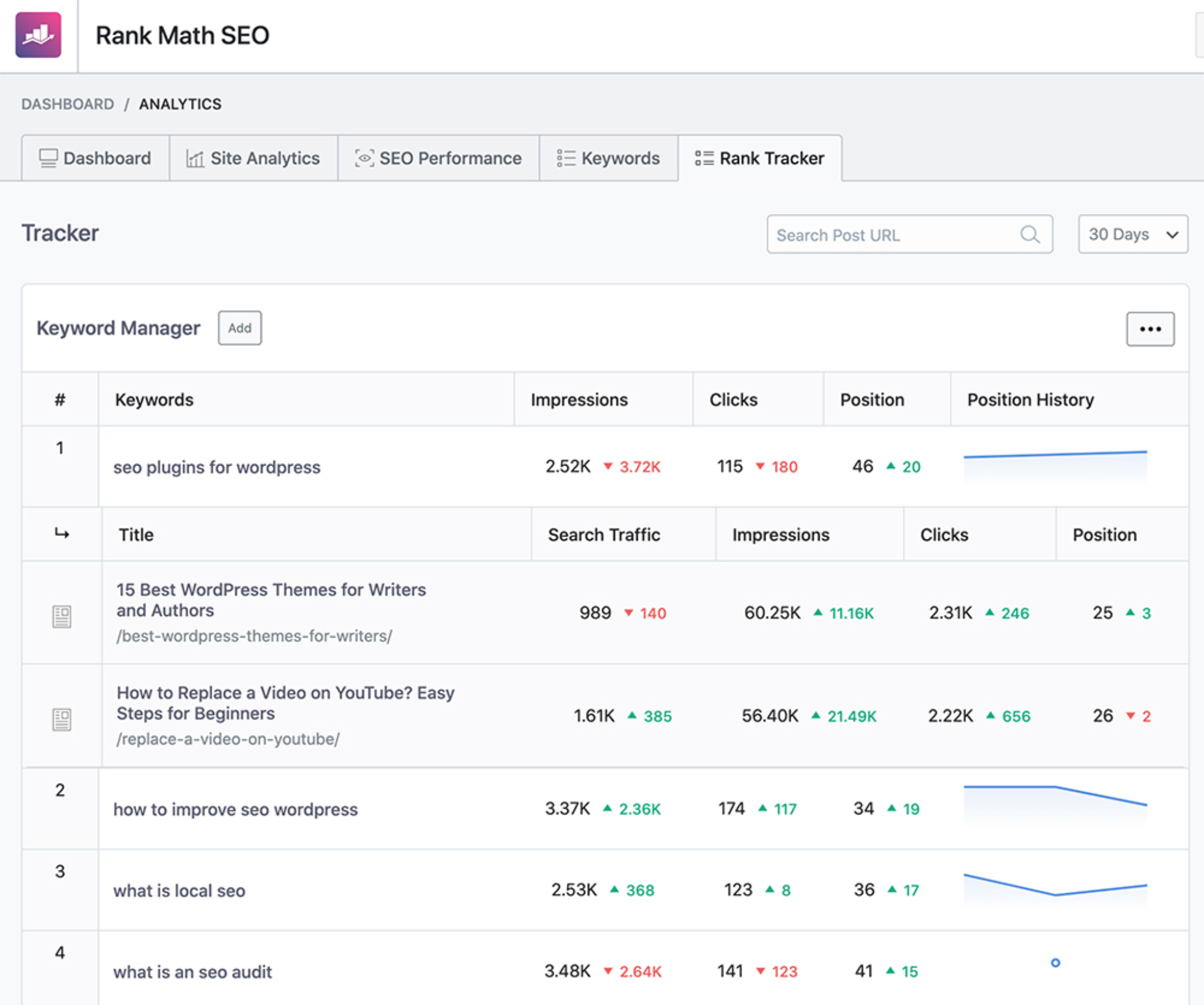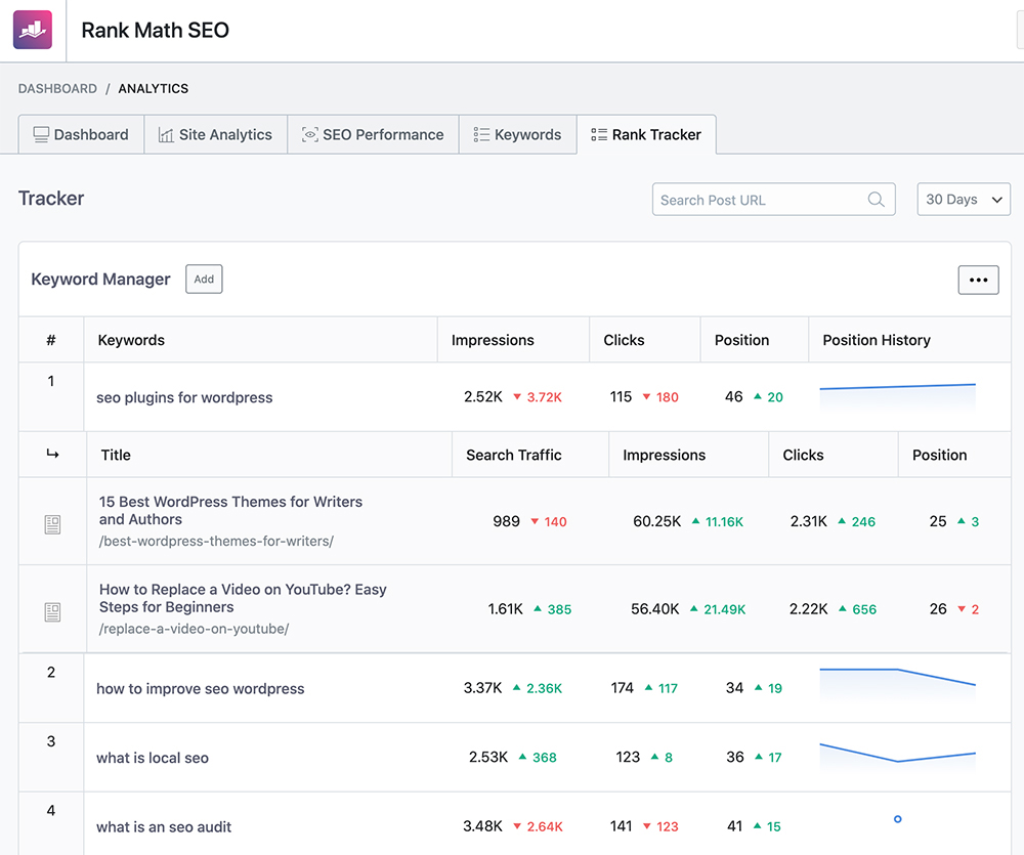 SEO Analysis
If you're looking for an accurate and detailed analysis of your website's SEO performance, Rankmath is the tool for you. It not only provides you with information on your website's rank in search engines but also on the keywords and their competition.
Inside your WordPress admin dashboard, RankMath displays valuable data from Google Search Console. Your sitemap status, as well as indexing problems, may all be seen through the keywords you rank for. For keeping a high-performance website running smoothly, this data is invaluable.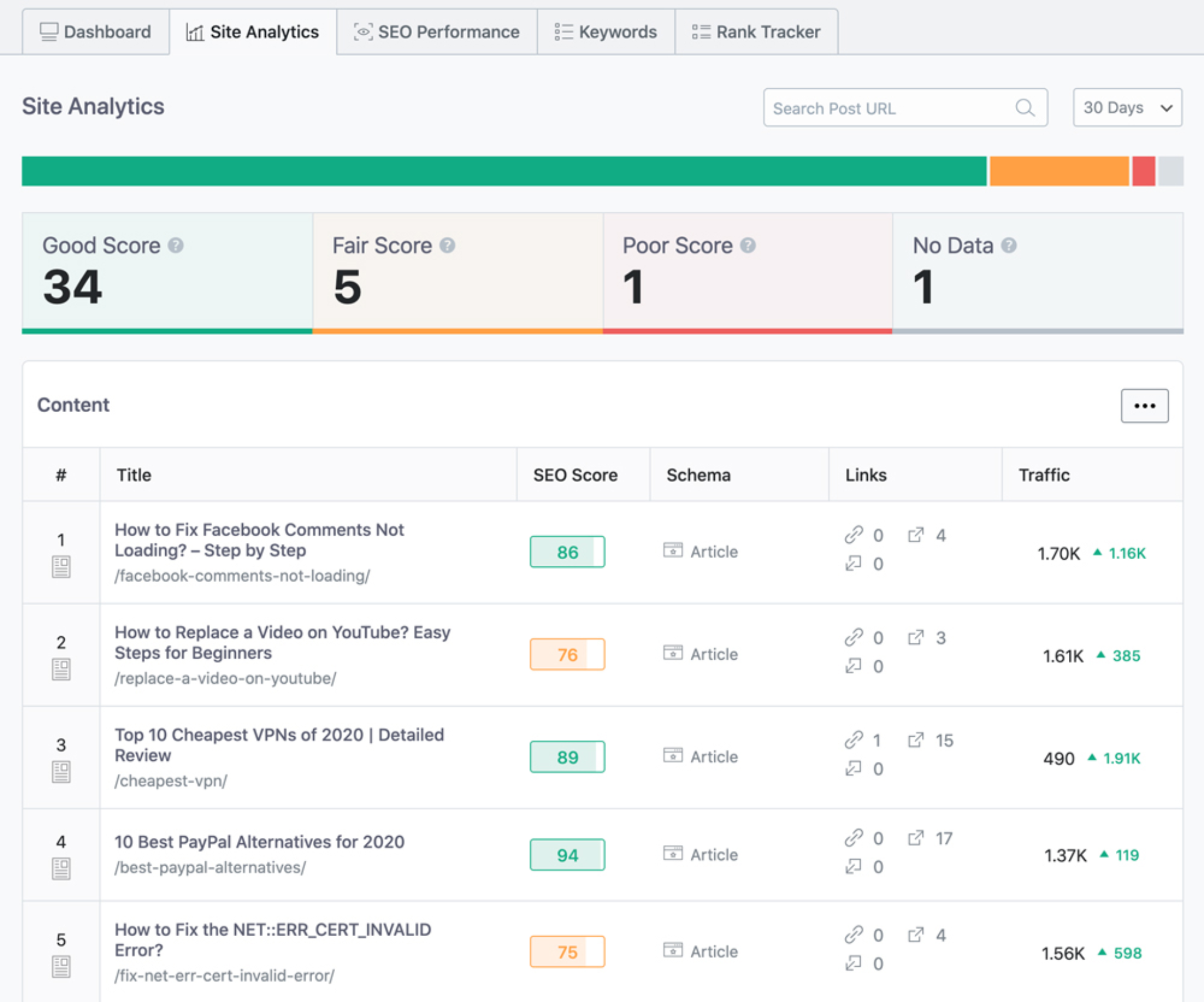 Link Builder
Link building is an essential part of SEO and achieving high search engine rankings. Essential pages in rankings are boosted by internal links, which keep people interested. Internal links are made easier with RankMath's Link Builder.
The tool allows you to Analyse your website's backlinks and find the best ones to improve your SEO. It also includes a link analysis tool that can help you identify any problems with your website's linking structure, such as broken links or low-quality links. This helps you build stronger links that rank higher in search engines.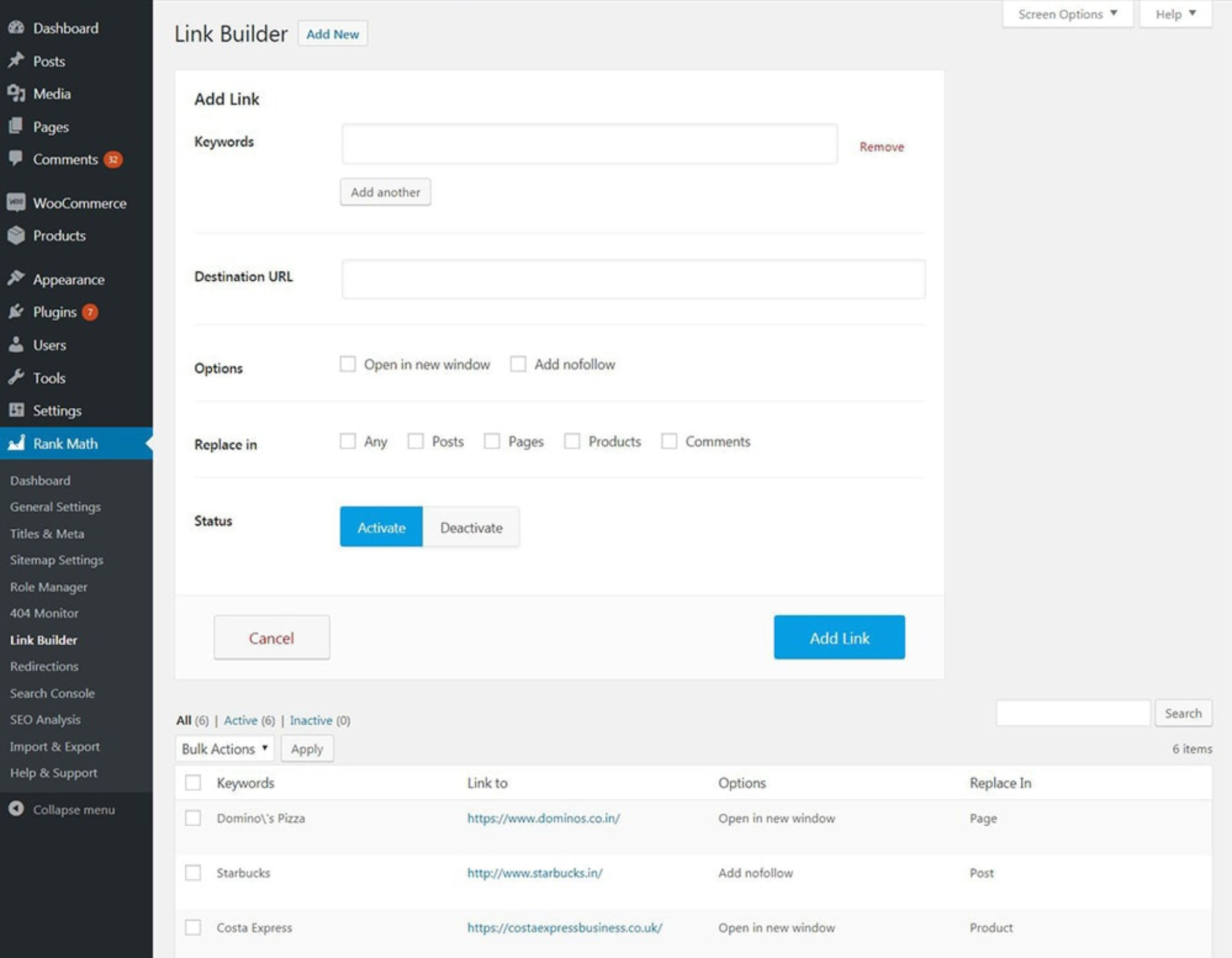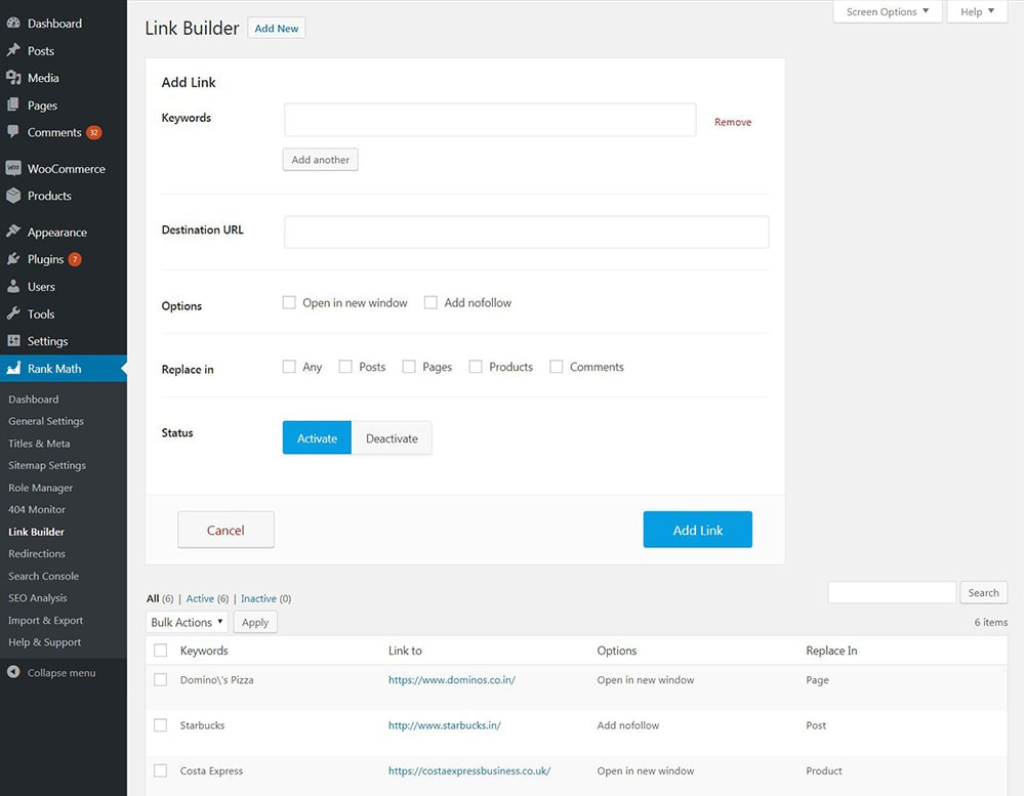 Advanced Bulk Edit Options
Mark particular URLs as noindex, index, nofollow, delete canonical URLs, add redirections, delete redirects, set a Schema type, or replace the Schema you have already introduced.
Local Business SEO
Local business SEO is the perfect solution for local businesses quickly and efficiently to improve your site's visibility across all major search engines.
This will help you rank higher in terms of SERP placement, driving more traffic and leads through increased exposure – leading to improved business performance overall.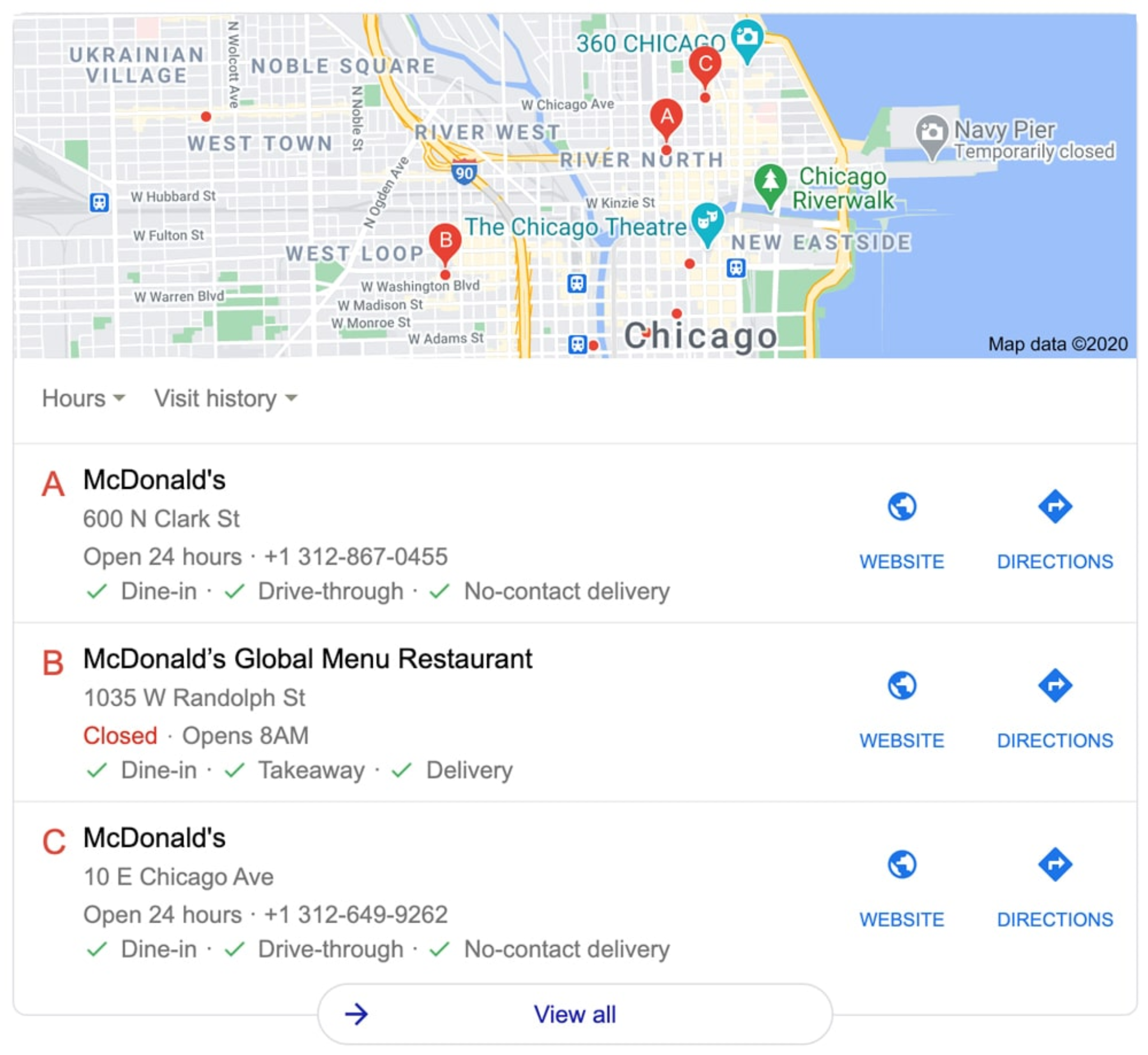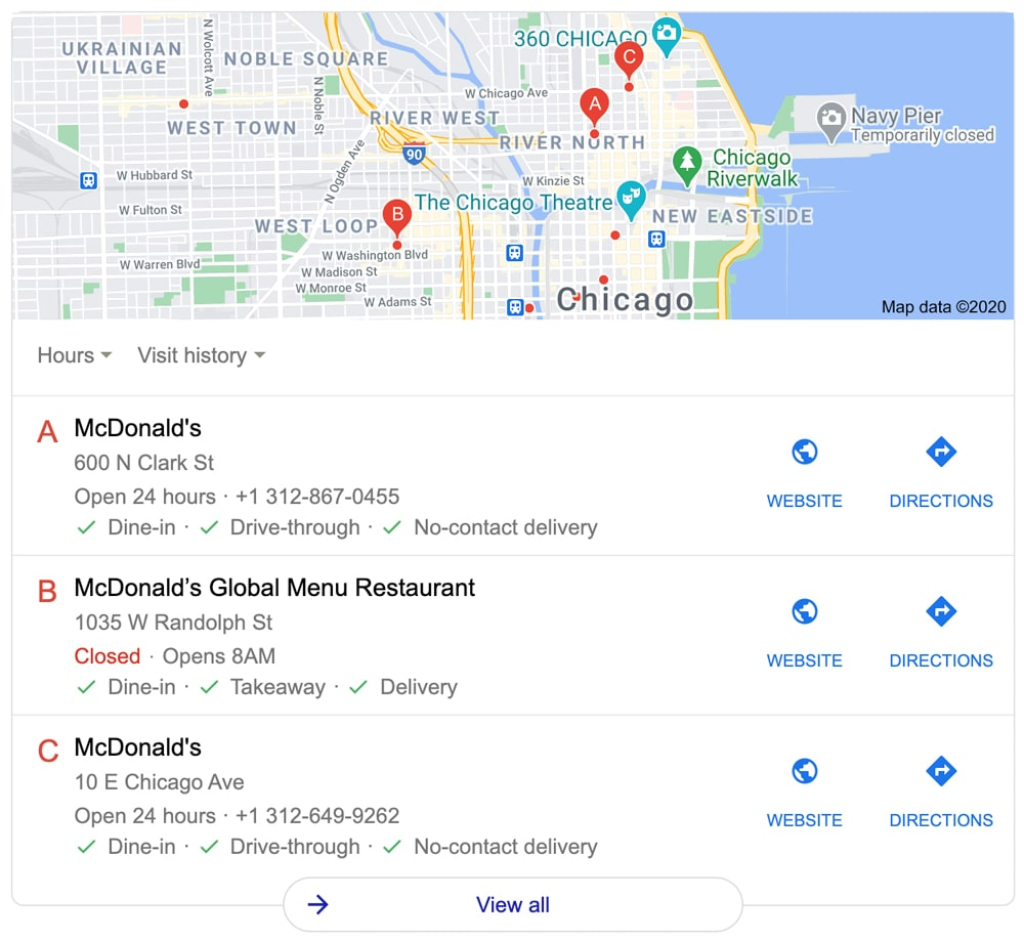 FAQ Schema Block
Using the provided FAQ Schema Block, you can easily add Schema-ready and user-friendly FAQs sections to your content. Your FAQs will appear higher in the SERPs, as well as offer a better searcher experience, thanks to the FAQ Block.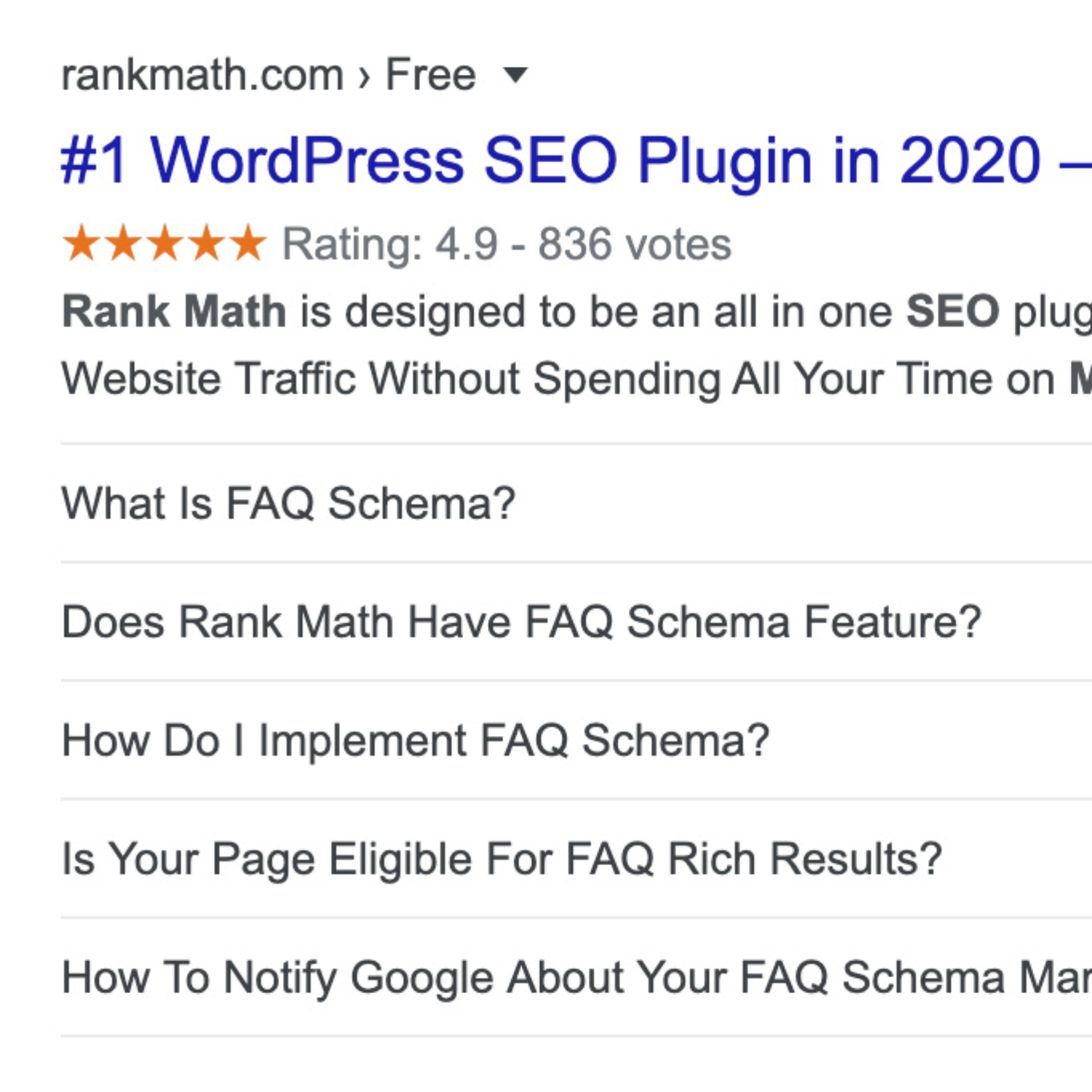 You can download it for Free! or Upgrade to the plans offered below.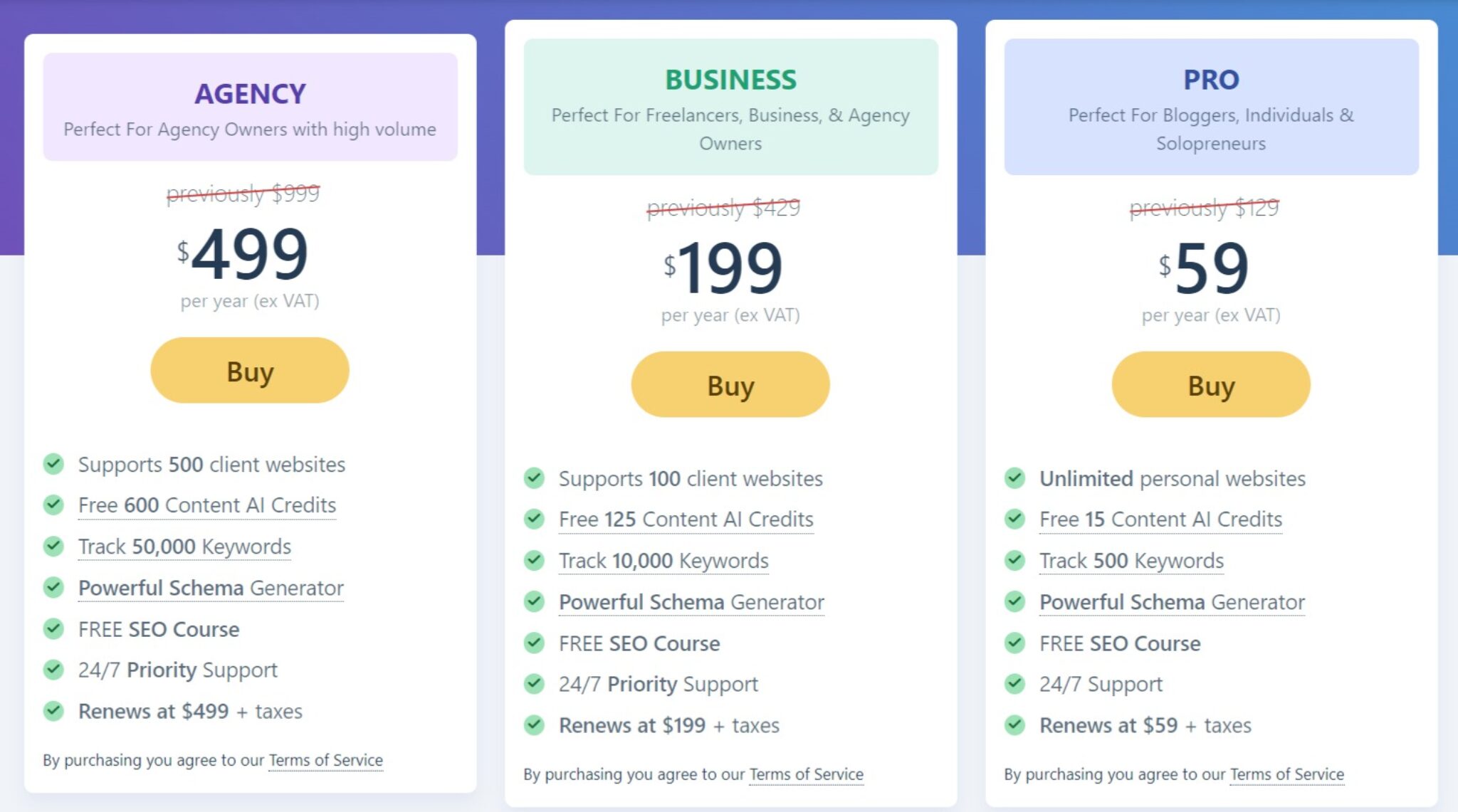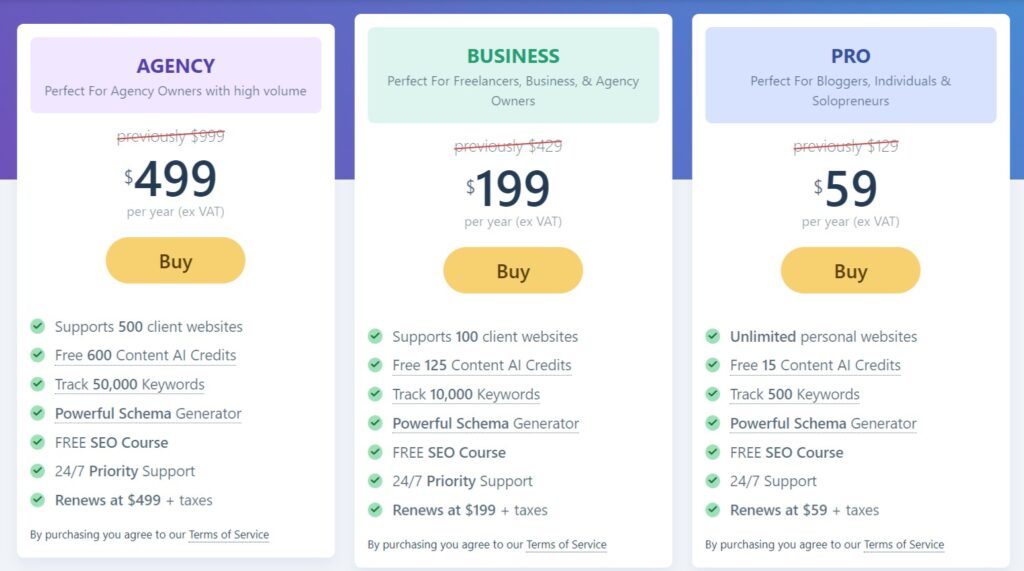 RankMath: Free v/s Pro
Is it worth the Upgrade?
Rank Math PRO helps the best SEOs in the world get a competitive edge and optimize their entire SEO and content workflow. Compare the free, PRO, and Business plans offered by Rank Math.
The pro version of this plugin offers many more additional features, compared to the free version, like
Advanced Google Analytics 4 Integration, a new feature to monitor your website's performance in search engines.
Discover more Advanced WooCommerce search engine optimization functions.
Utilize the Most Advanced Schema Generator to craft custom schemas or use schema templates.
Effortlessly Track Google Index Status.
Benefit from Automatic Video Detection for Video Schemas.
Efficiently Track the Top 5 Winning/Losing Keywords/Posts.
Share Watermarked Social Media Images directly from your website.
Track SEO Performance of Individual Posts.
Automate Image Captions using appropriate caption templates.
Import GSC & GA Data from a specific country of your choice.
It's important to decide whether the pro version is worth the upgrade before using it. If you're not sure if Rank Math is right for you, try the free version first to see if it provides enough benefits for your needs.
Rankmath v/s Yoast
Is Rank Math Better Than Yoast SEO?
Is Rankmath SEO plugin better than Yoast SEO plugin? The answer to this question is a little bit complicated, as both plugins are powerful and capable of helping you optimize your website for better search engine visibility.
First, Rank math is said to be more user-friendly and easier to use, making it a good choice for novice website owners.
However, Rankmath has been claimed to be a better plugin than Yoast, and there are several reasons why this might be the case.


RankMath: Support
Knowledgebase,
As for Support, they offer Online Forum, Live Chat, and Email support.
Many Users have reported that their support isn't very responsive.
Nonetheless, they provide excellent knowledge base support.
Other Alternatives to RankMath
Similar Plugins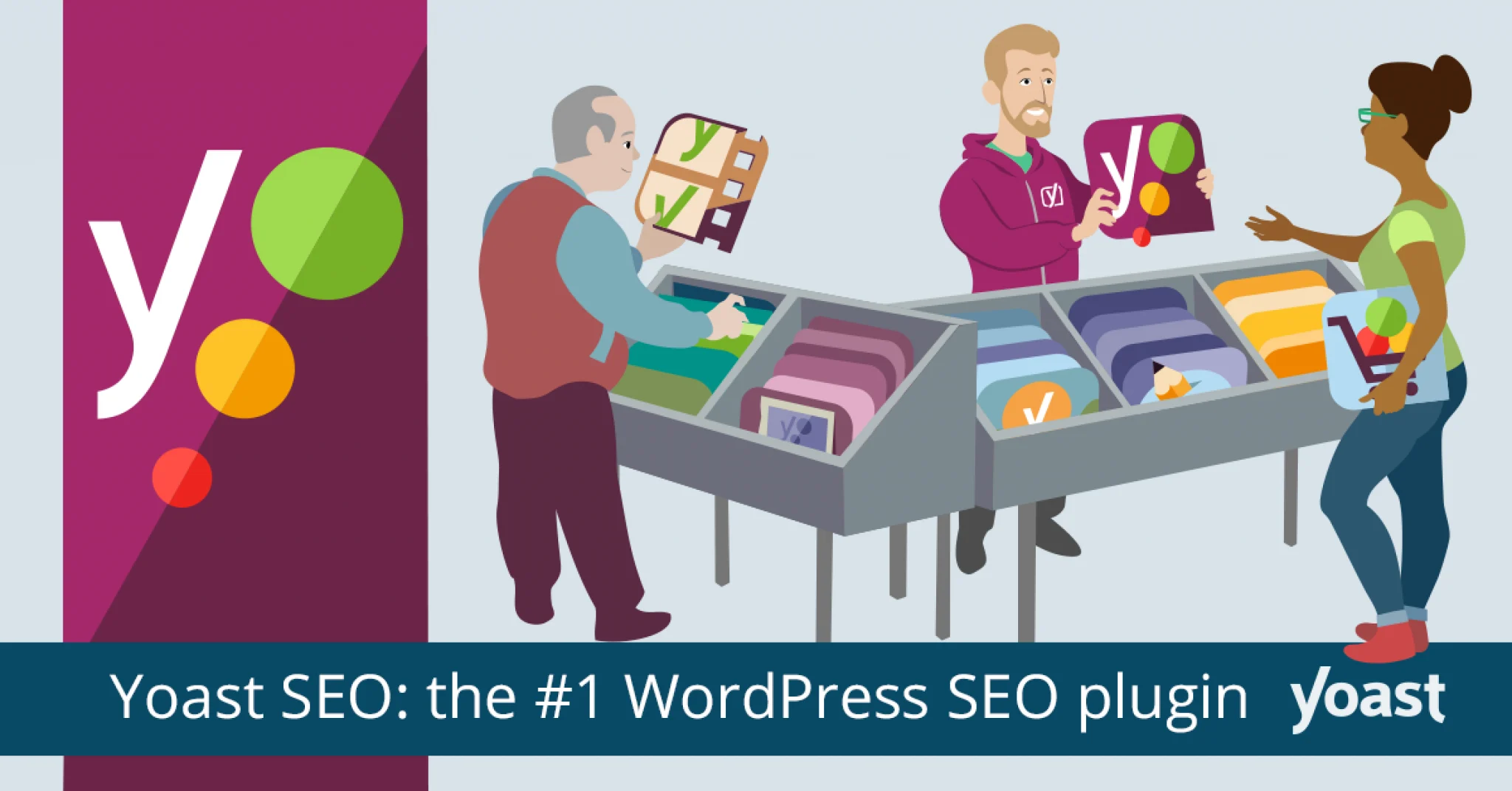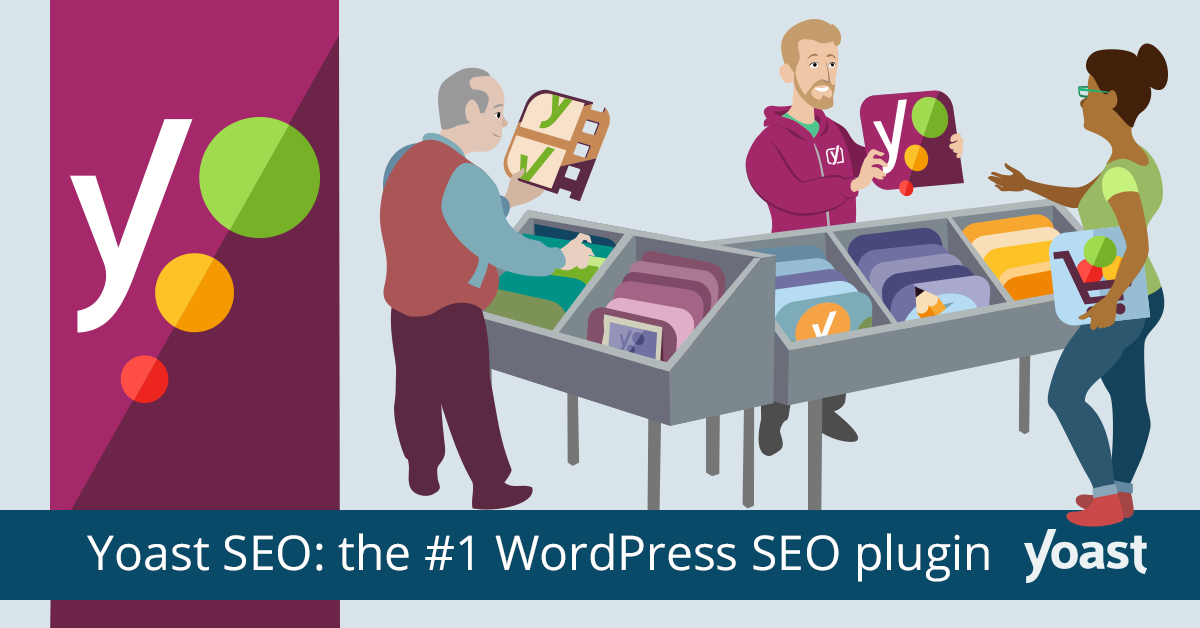 Your site is optimized to the greatest technical SEO standards by Yoast SEO. It also helps you improve the readability and SEO optimization of your content.
Optimizes quickly and easily the SEO of your WordPress site. SEOPress will Boost your traffic, increase your sales and conversions, and maximize your income.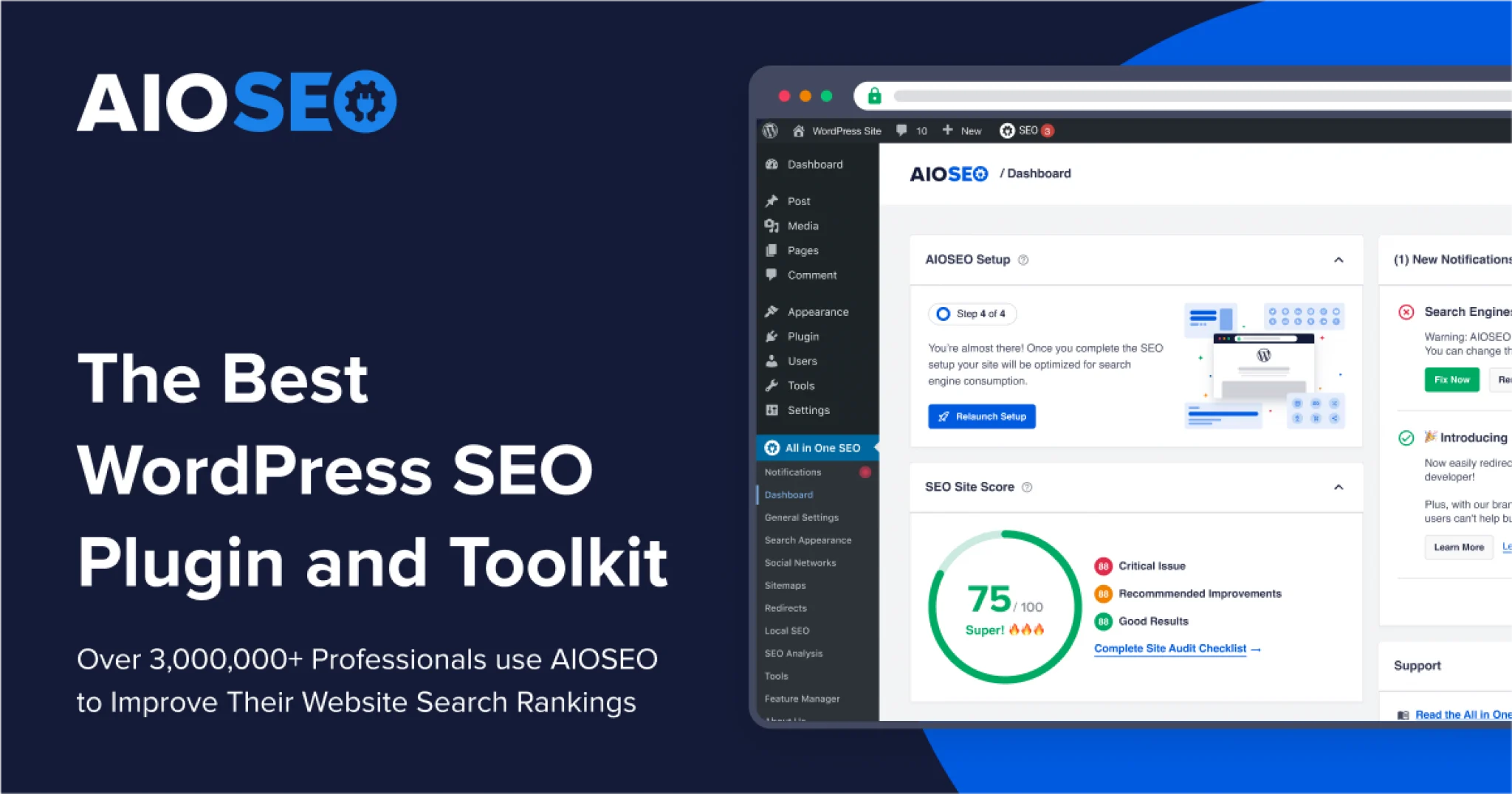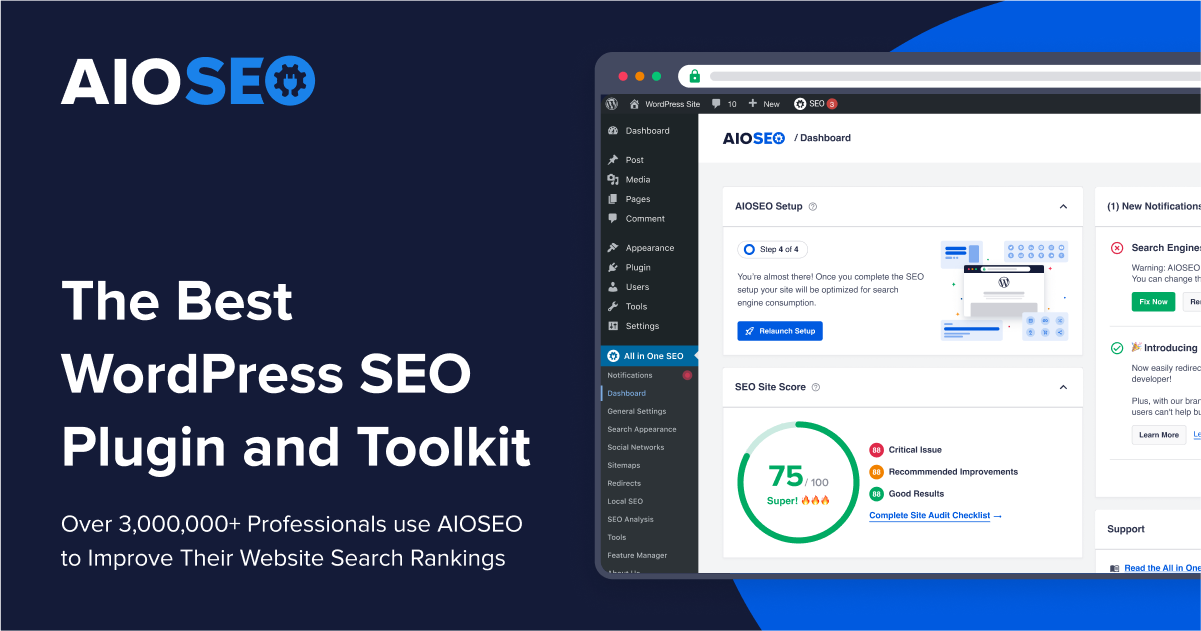 All in One SEO is the best WordPress SEO plugin. Here are the features that makes AIOSEO the most powerful and user-friendly WordPress SEO plugin in the market.
Final Verdict
Is rank Math any good?
Rank Math pro is a complete rank-up solution. Rank Math plugin is an SEO plugin that will provide the best for your SEO.
For WordPress hobbyists and professionals, the plugin is designed to be easily usable and configurable.
Many bloggers have claimed that Rank math outperforms Yoast and other popular SEO plugins.
So, if you're looking for an efficient and user-friendly plugin that can help you rank higher on search engine results pages (SERPs), then Rank math may be the plugin for you. However, before making a decision, it's important to try out other plugins and see which produces the best results for your website.
Intro Video of RankMath
A Swiss Army Knife of WordPress SEO
1 review for
RankMath: The Ultimate Tool for Optimizing Your WordPress Website's SEO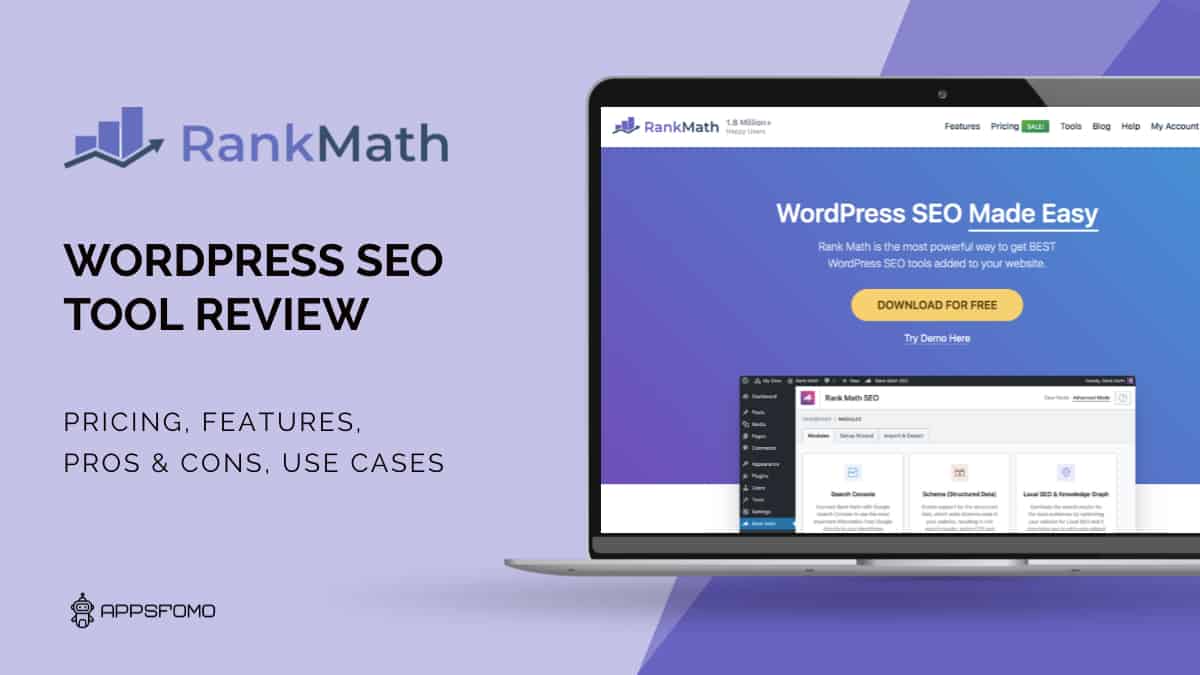 RankMath: The Ultimate Tool for Optimizing Your WordPress Website's SEO