REHub: The Best WordPress Theme for Affiliate Marketing
Add to wishlist
Added to wishlist
Removed from wishlist
0
Add to compare
| | |
| --- | --- |
| Review Date | 04.2023 |
| Author | N/A |
| Company Name | Sizam Designs |
| Marketplace | Themeforest |
| Appsfomo Rating | 6.6 |
| Free Verison | Not Available |
| Initial Release | 2014 |
| Pricing Options | |
| Money Back Guarantee | |
| Site Usage | 1 Site |
| Support System | Support Ticket |
| Competitor | Divi, Generatepress |
| Affiliate Program | Yes |
REHub is a powerful WordPress template designed specifically for affiliate marketing sites. It's packed with features that can help boost your website's performance and increase revenue. With over 30 product and post layouts, listing builder directory, and demo design templates to choose from, REHub offers a range of options to suit your needs.
You will get:
Fully responsive layout.
Unlimited designs and fonts.
No coding required.
In today's world, where everything is online, having a website has become almost essential for any business or individual who wants to make their presence felt. With the rise of e-commerce, individuals are looking for ways to monetize their websites and online content. One such way is through affiliate marketing.
Affiliate marketing is a type of online advertising where businesses pay affiliates for driving traffic or sales to their website. It's a win-win situation where both the business and the affiliate benefit from each other's efforts. However, managing affiliate links and maximizing profits can be a daunting task.
That's where REHub comes in, a WordPress template designed specifically for affiliate marketing. With REHub, you can easily manage your affiliate links and maximize your earnings with its various tools and features.
ReHub: Overview
What Is ReHub?
REHub is a highly popular WordPress theme used for building affiliate marketing websites. The theme is specifically designed to maximize online earnings through a range of features such as comparison tables, product reviews, and deal and coupon listings.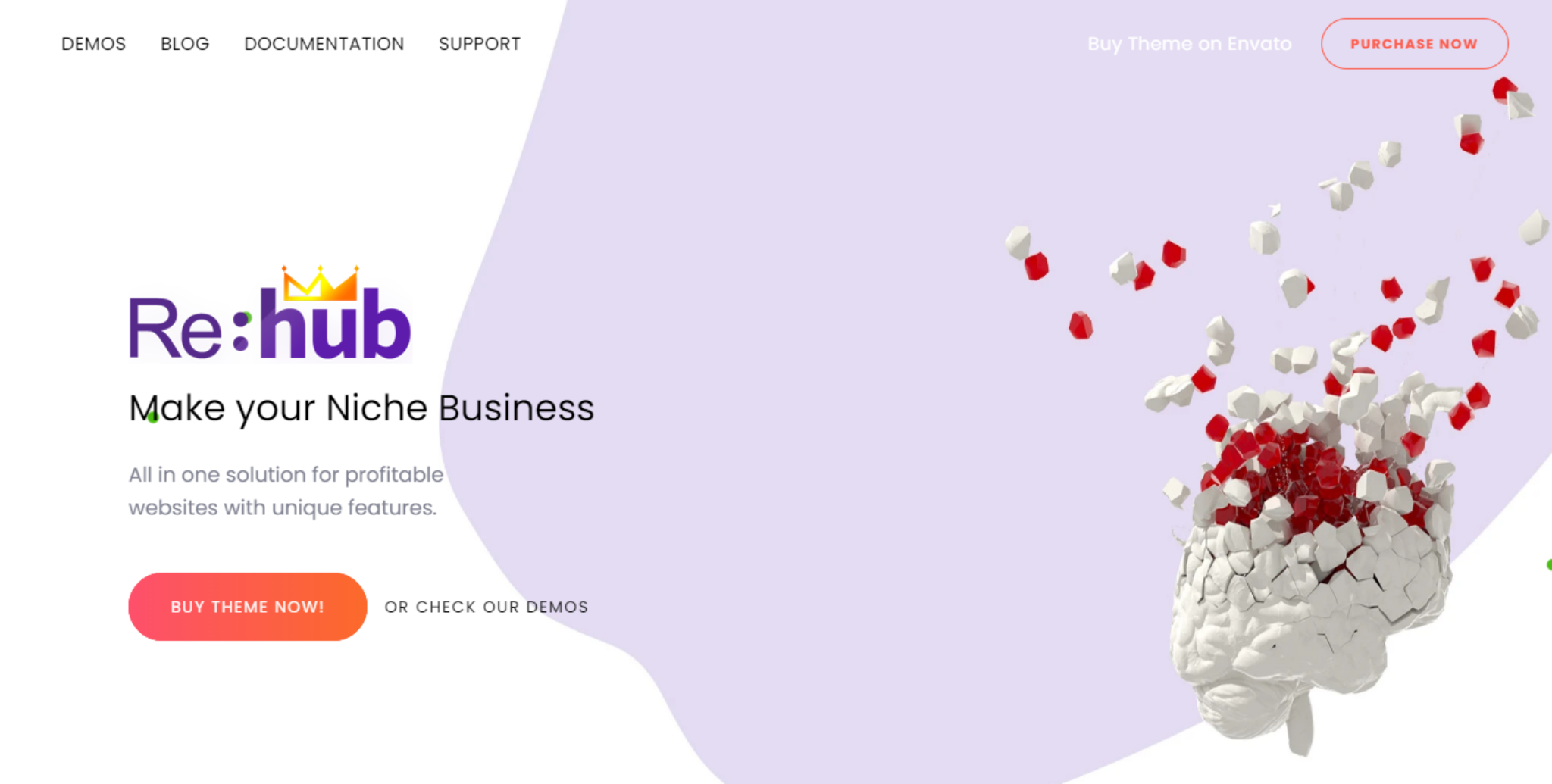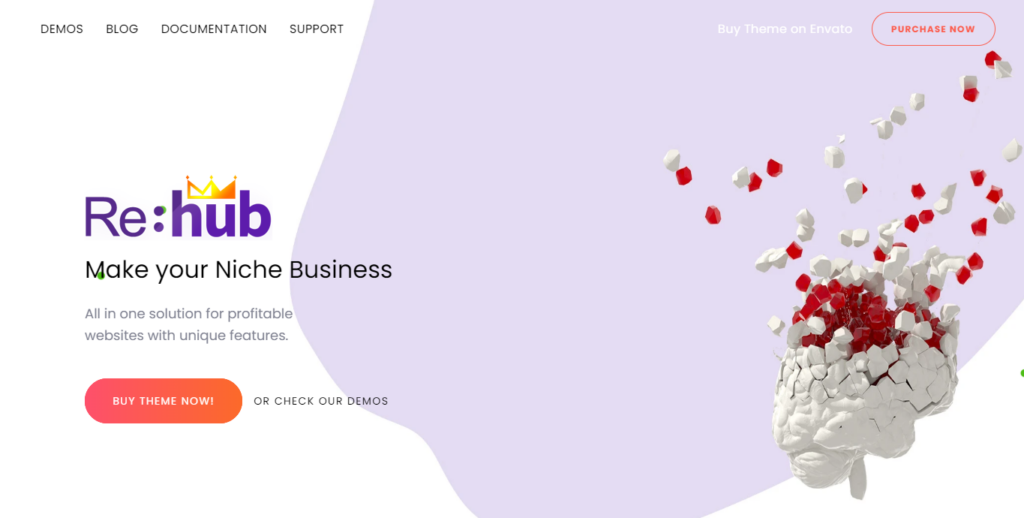 Its high level of customizability allows the users to tailor their website's design and functionality according to their specific needs. With its plethora of tools and user-friendly interface, REHub is an excellent choice for those looking to increase their online earnings through affiliate marketing.
How Does it work?
REHub works by providing a range of tools and features aimed at improving the user's affiliate marketing efforts. One of its most popular features is the comparison table, which allows users to compare and contrast different products or services within their niche. This feature can be used to highlight the benefits of a particular product or service, making it more attractive to potential buyers.
Another key feature of REHub is its product review system. With this feature, users can write detailed reviews of products or services they are promoting. These reviews can include images, videos, and other multimedia elements to make them more engaging for readers.
Company Details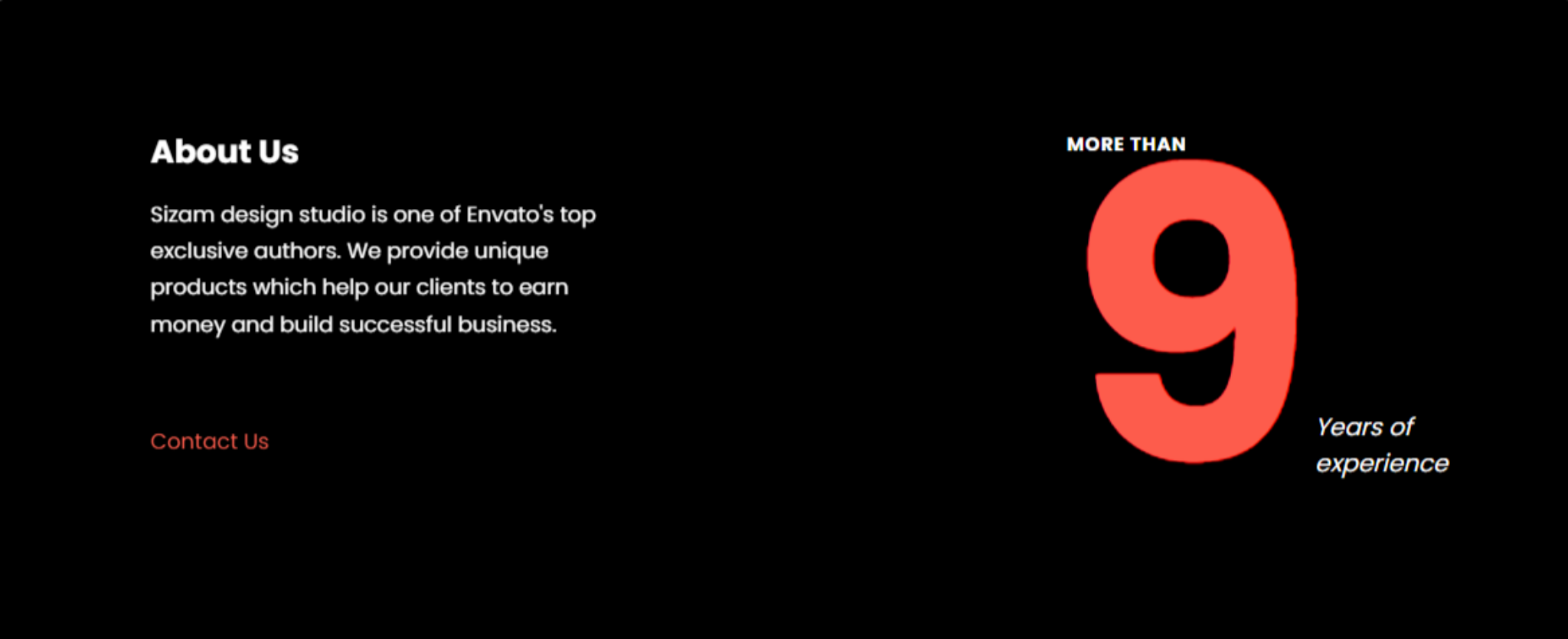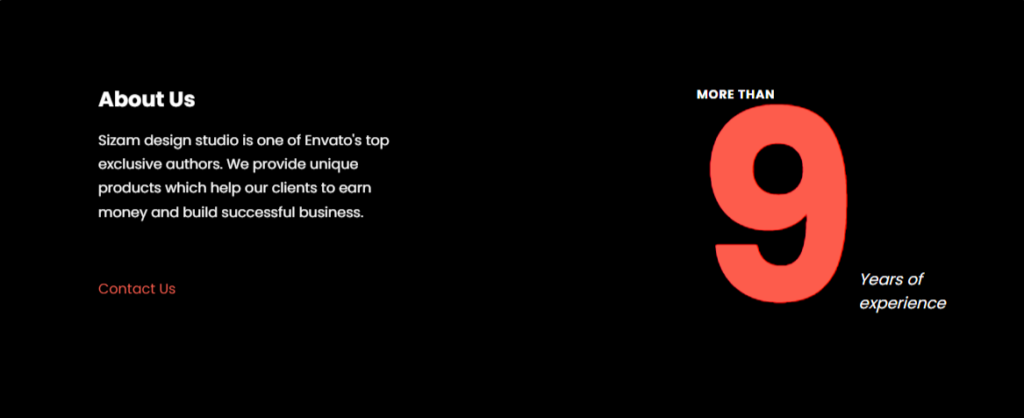 Sizam Design is the company that created the REHub WordPress template. Founded in 2014, Sizam Design has been a leading provider of high-quality WordPress themes and website templates. They have received accolades for their outstanding customer support and innovative designs. With the REHub template, customers can create a dynamic and customizable website that maximizes their online earnings.
ReHub: Features
Why Use Rehub?
The REHub WordPress template offers a range of features that can assist in maximizing online earnings. Affiliate link tracking is a feature that tracks clicks and conversions of affiliate links. Commission management ensures easy management of payouts to affiliates. Customizable affiliate dashboard provides affiliates with insights into their performance and earnings. Integration with email marketing tools enables hassle-free communication with affiliates through email campaigns.
Demo Design Templates
With REHub WordPress Template, demo design templates can be a crucial feature. These templates allow you to visualize the look and feel of your affiliate marketing program before actually launching it. WordPress offers a wide variety of demo design templates that can be customized to fit your brand and products.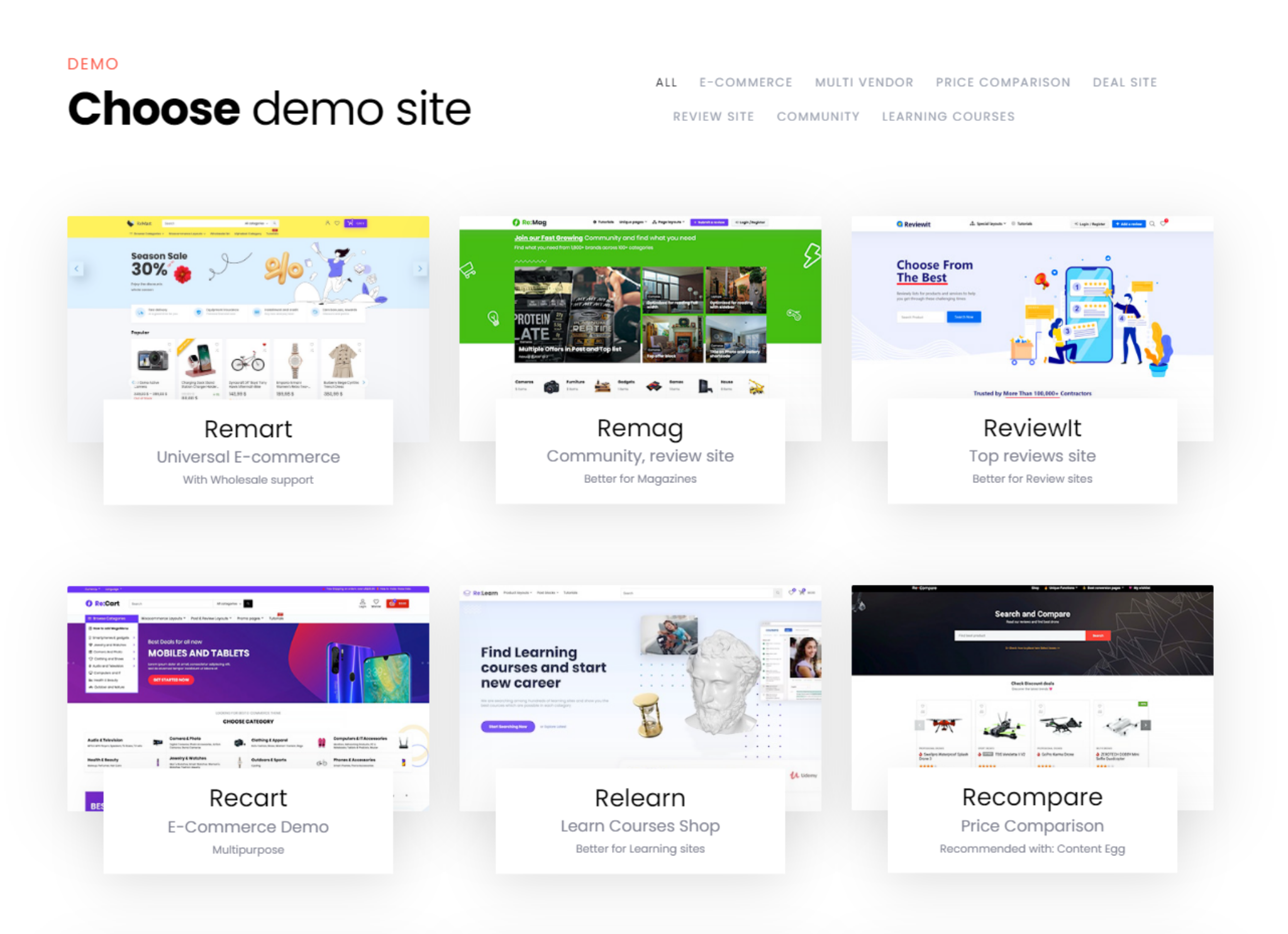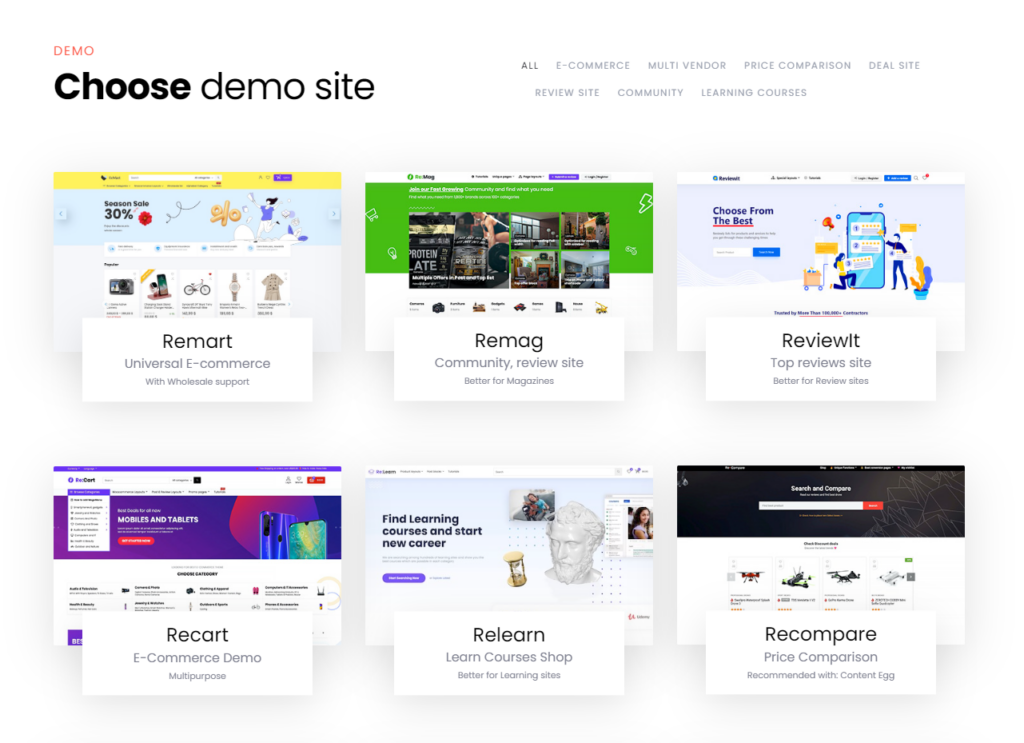 Choosing the right template is important, as it can help ensure a professional and cohesive look for your affiliate program. Consider factors such as color scheme, layout, and ease of navigation when selecting a demo design template.
eCommerce Design Pack
eCommerce Design Pack plugin provides a suite of tools to enhance your affiliate marketing program. This includes customizable product grids, product comparison tables, and product sliders that all make it easier for customers to find and purchase products.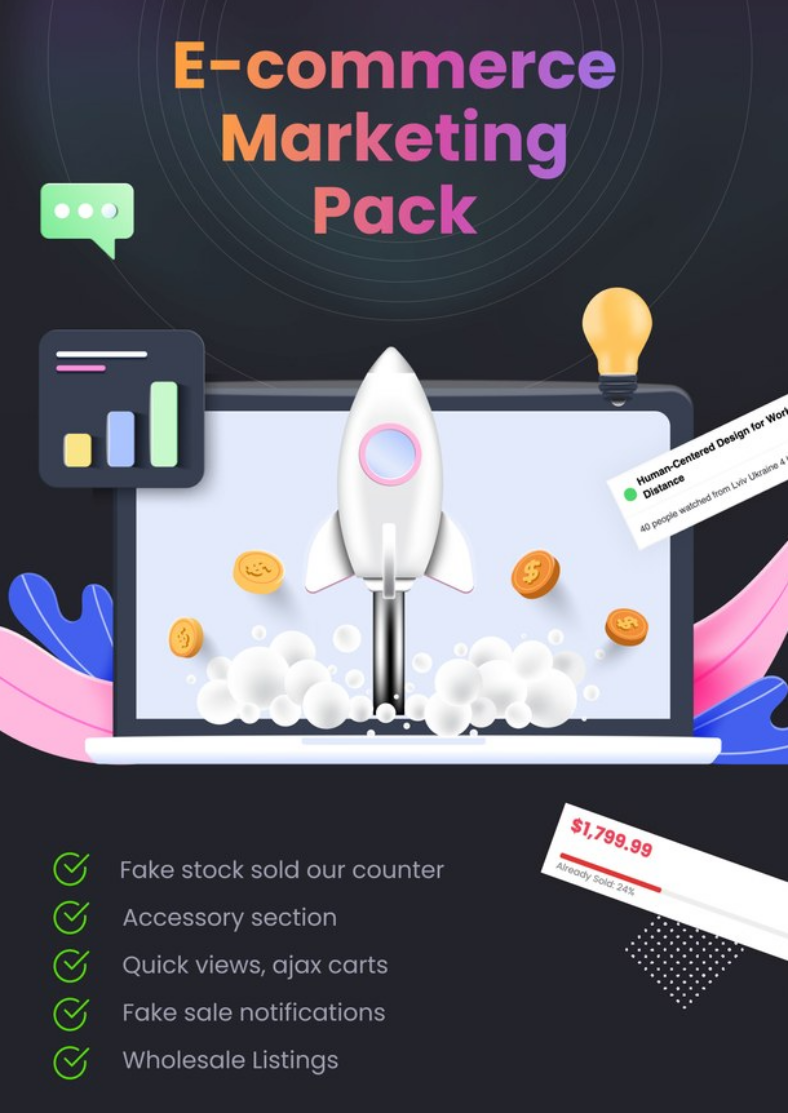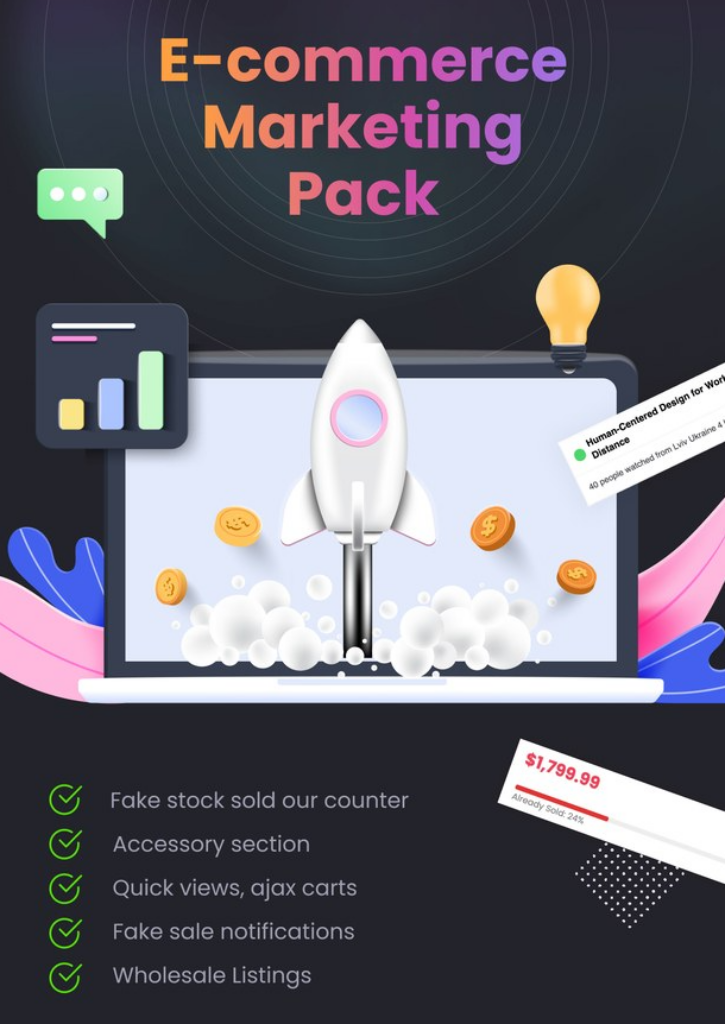 In addition to these features, the eCommerce Design Pack also offers advanced analytics and reporting tools to help you track your affiliate marketing success. With the eCommerce Design Pack, you can create a professional-looking online store that will attract more customers and generate more sales. Overall, this plugin is an essential tool for anyone looking to succeed in affiliate marketing.
Marketplace Features
Common marketplace features include a directory of affiliates, automatic approval for new affiliates, and tools for tracking and managing affiliate activity. It's important to look for a platform that offers marketplace features that align with your specific needs and goals, while also considering the size and reach of the platform's affiliate network.
Additionally, make sure to take into account any additional fees or charges associated with using these marketplace features. By carefully considering all of these factors, you can select a comprehensive affiliate marketing platform that will help you maximize your online earnings.
Special Content Blocks
One of the key features of the REHub WordPress Template is its Special Content Blocks. These pre-designed blocks can be easily added to your website to enhance the appearance of your affiliate marketing content. Special Content Blocks may include product showcases, comparison tables, or call-to-action buttons.
By using these blocks, you can save time and effort in designing your affiliate marketing content from scratch. Additionally, they help increase the visibility and engagement of your affiliate products on your website. It's important to choose a WordPress plugin that offers a variety of Special Content Blocks to suit your specific needs and make the most of this feature.
Website Builder Friendly
One key feature to look for is website builder friendliness. A website builder-friendly program will allow you to seamlessly integrate affiliate links and banners into your existing WordPress site.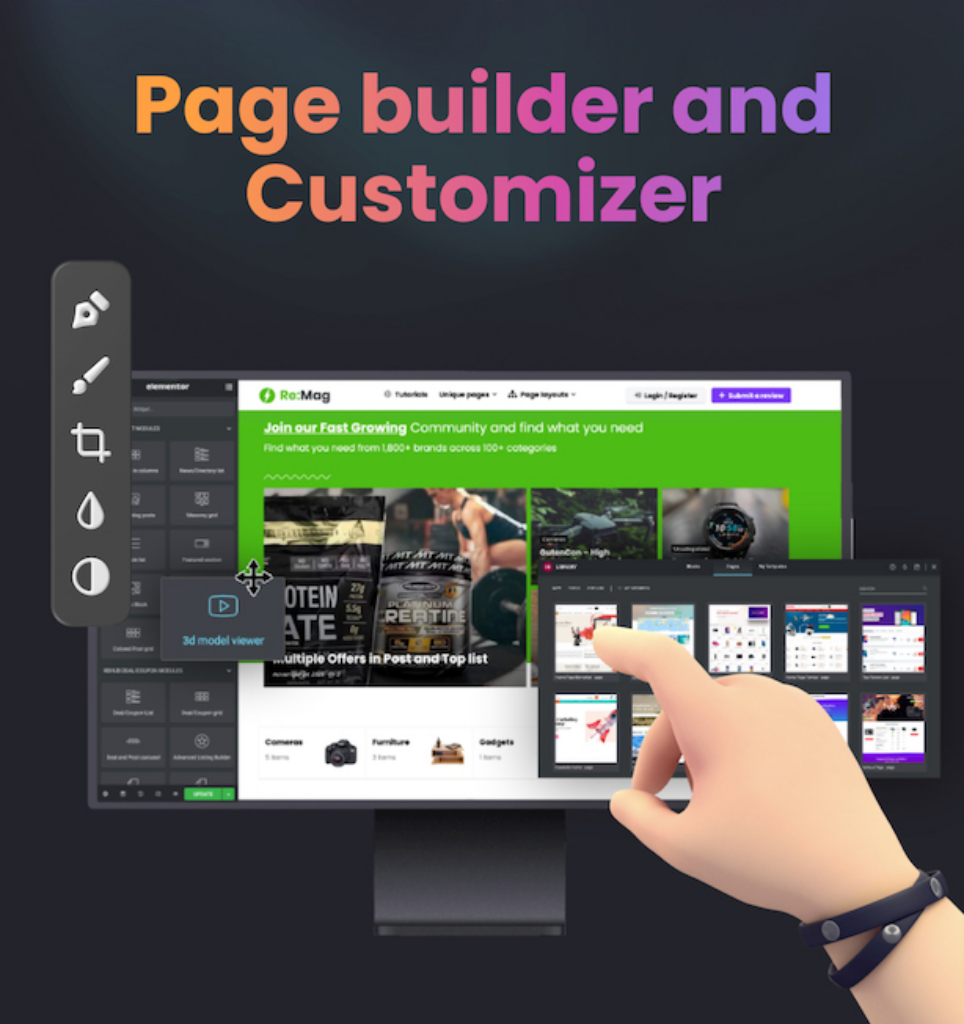 In order to find a website builder-friendly program, look for user-friendly interfaces and customizable templates that match the look and feel of your website. Additionally, consider programs that provide analytics and tracking tools to help you monitor traffic, sales, and commissions.
ReHub: Unique Features
What makes ReHub stand out?
30+ Product and Post Layouts
ne of the unique features of REHub WordPress Template is its affiliate marketing program, which includes over 30 pre-designed product and post layouts. These layouts are not only customizable to match your website's brand and aesthetic, but also provide flexibility when showcasing different products or services.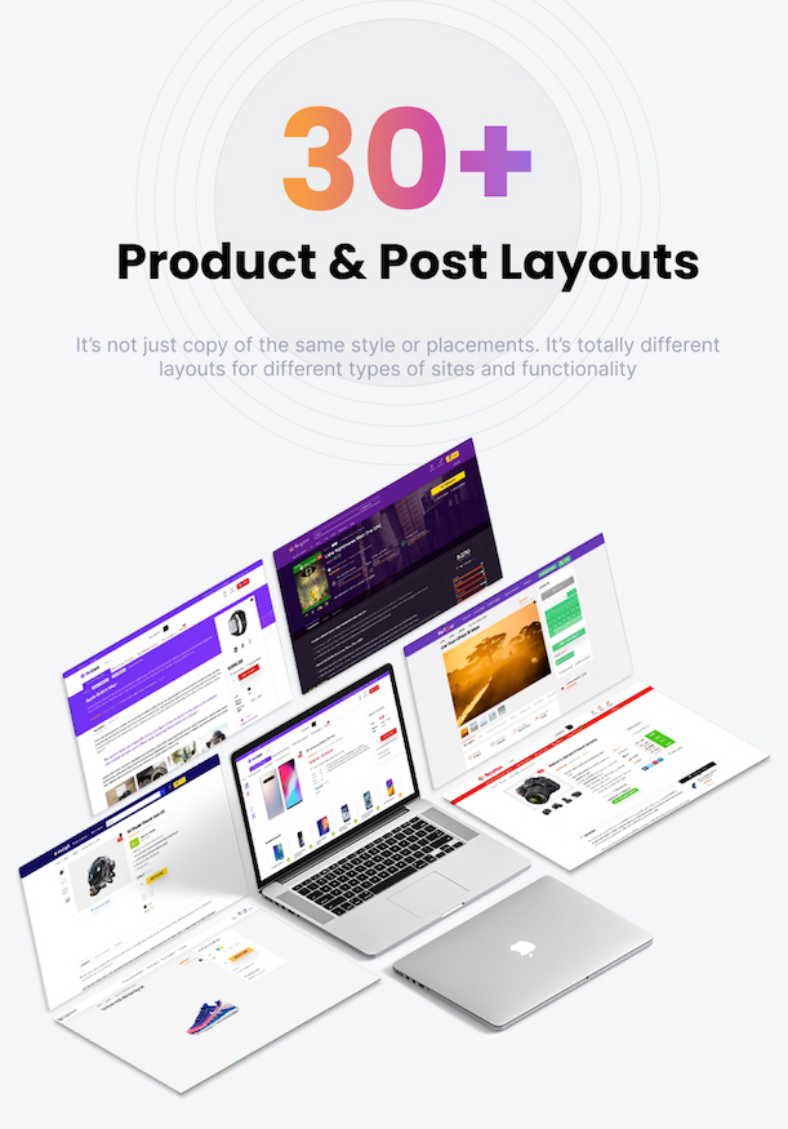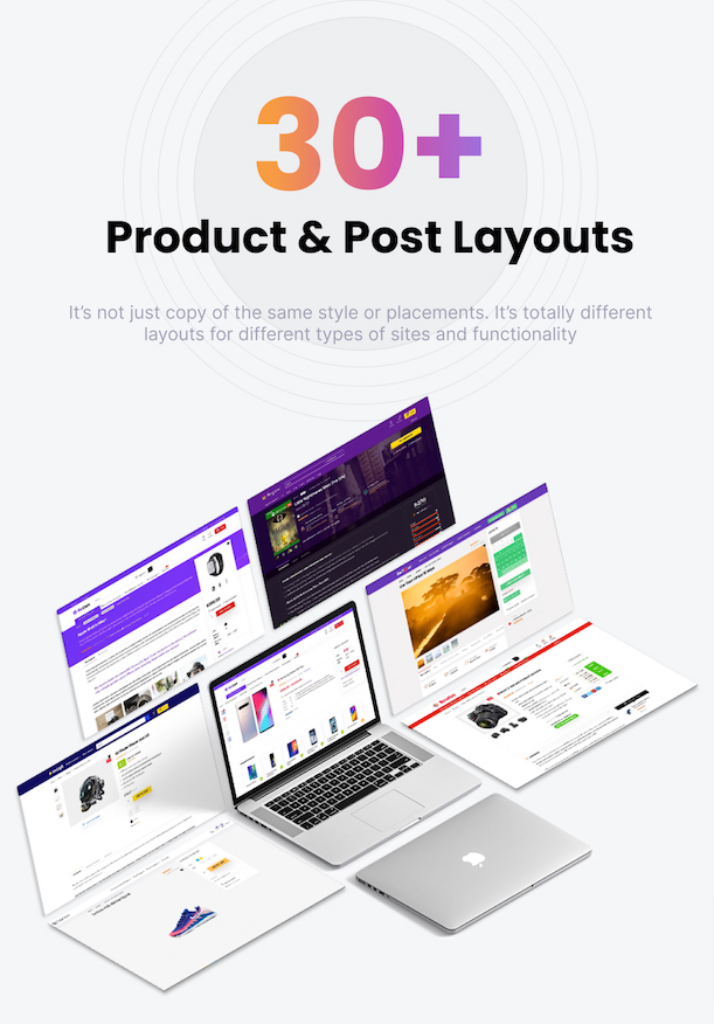 The variety of options allows for more visually appealing presentations of affiliate products that are sure to grab the attention of your audience. Additionally, having multiple layout options helps keep your website looking fresh and unique, preventing it from becoming stale or repetitive over time.
Comparison Chart Builder
Comparison chart builder allows you to create side-by-side comparisons of different products or services, giving your audience an easier time making a decision. Comparison charts can help increase conversions by highlighting the benefits of your recommended products. To ensure that your comparison charts match your website's branding, it's important to look for plugins that offer customization options such as the ability to change colors and fonts.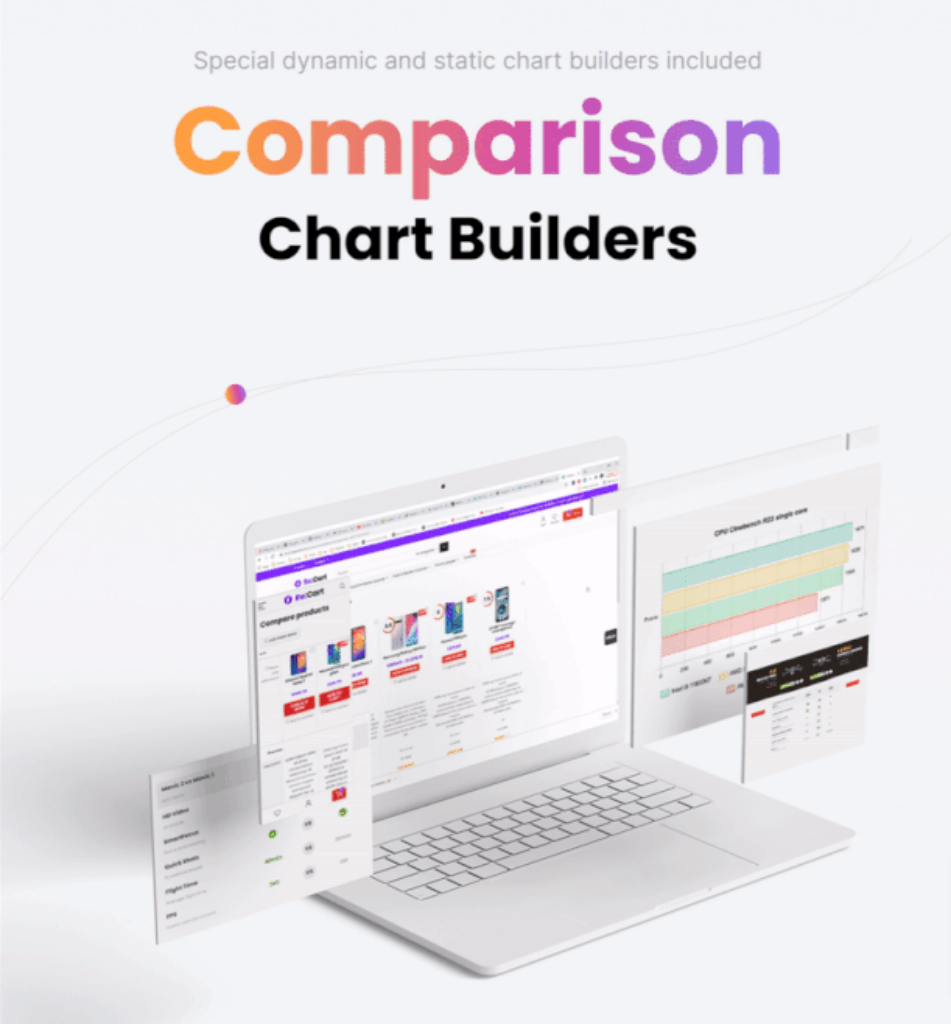 This way, you can maintain consistency in your website's design while still providing valuable information to your audience. Overall, utilizing a comparison chart builder can be a great way to boost your online earnings through affiliate marketing.
Listing Builder Directory
This feature enables affiliate marketers to create and manage their own directory of products or services they are promoting, providing a customized landing page for showcasing their listings. The Listing Builder Directory is easy to integrate into a WordPress website and offers a user-friendly interface for managing the listings. It also includes advanced search options, sorting options, and filters to help visitors find the product or service they are looking for.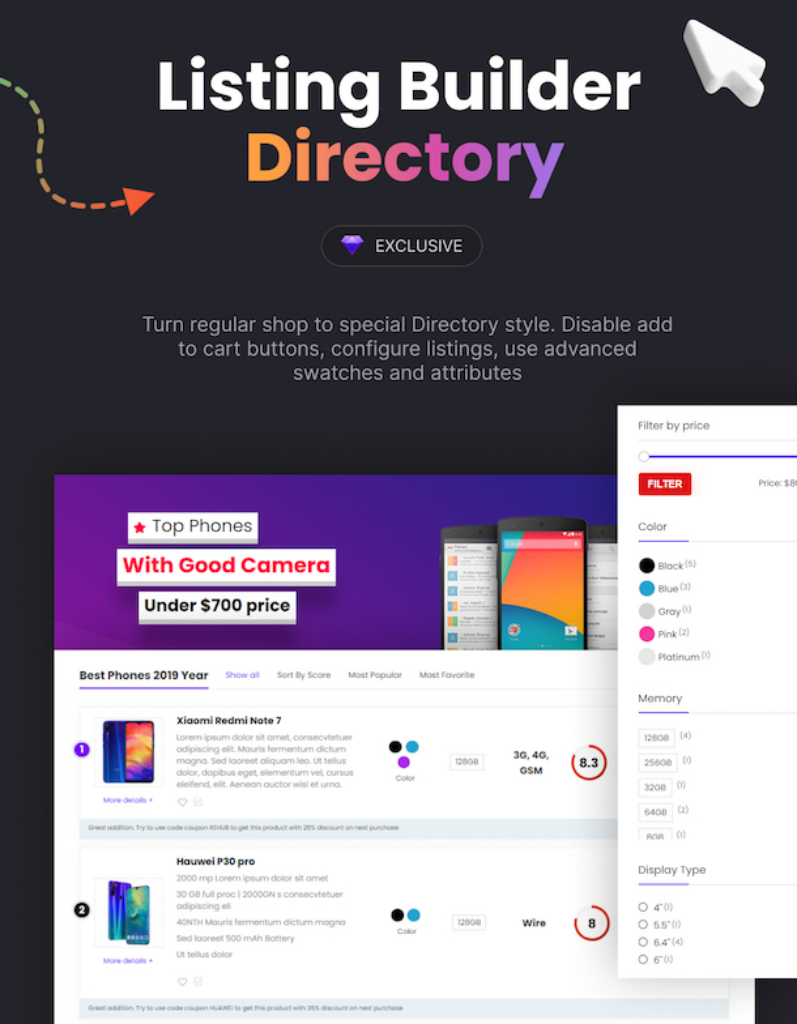 For affiliate marketers looking to increase their revenue by promoting multiple products or services, the Listing Builder Directory is an effective tool that can help maximize online earnings.
Built-in Review Option
With this feature, affiliates can write and publish product reviews directly on their website. Customers can then read these reviews, which can help them make informed purchasing decisions and ultimately increase conversions for affiliates. Additionally, the built-in review option allows for easy tracking of clicks and conversions, allowing affiliates to monitor the success of their affiliate program with ease.
Overall, this feature makes it easier to maximize your online earnings by providing customers with valuable information and increasing the likelihood of successful conversions.


ReHub: Usecases
Ideal For?
Multi-vendor marketplaces
eCommerce shops
Affiliate marketing
ReHub: Support
Knowledgebase, Support, Roadmap, etc
Other Alternatives to ReHub
Similar Plugins
Generatepress is a lightweight and fast-loading theme that is particularly suited for affiliate marketing websites. It offers a range of customization options, including various layouts and color schemes.
Elegant Themes provides offers a range of products designed to enhance your affiliate marketing program, including their flagship product, Divi. Divi is a drag-and-drop page builder that enables you to create custom landing pages and sales funnels for your affiliate products.
Disclaimer text….
Publisher can track commissions, generate performance reports, and use affiliate management tools to optimize your earnings. This software offers a range of features that can help you get the most out of your online business ventures, making it a great option for publishers looking to maximize their online earnings.
Disclaimer text….
Final Verdict
Is ReHub any good?
Rehub is a powerful WordPress theme built for affiliate marketers who want to take their websites to the next level. With a plethora of features, including demo design templates and eCommerce design packs, Rehub offers a range of options to help you create an affiliate marketing site that stands out from the competition. It also integrates with popular affiliate networks like Amazon, eBay, and more.
If you're looking for an alternative, consider Generatepress or Elegant Themes. Want to learn more about Rehub's unique features and pricing options? Sign up today!
ReHub Pro Plugin Review video
Review Video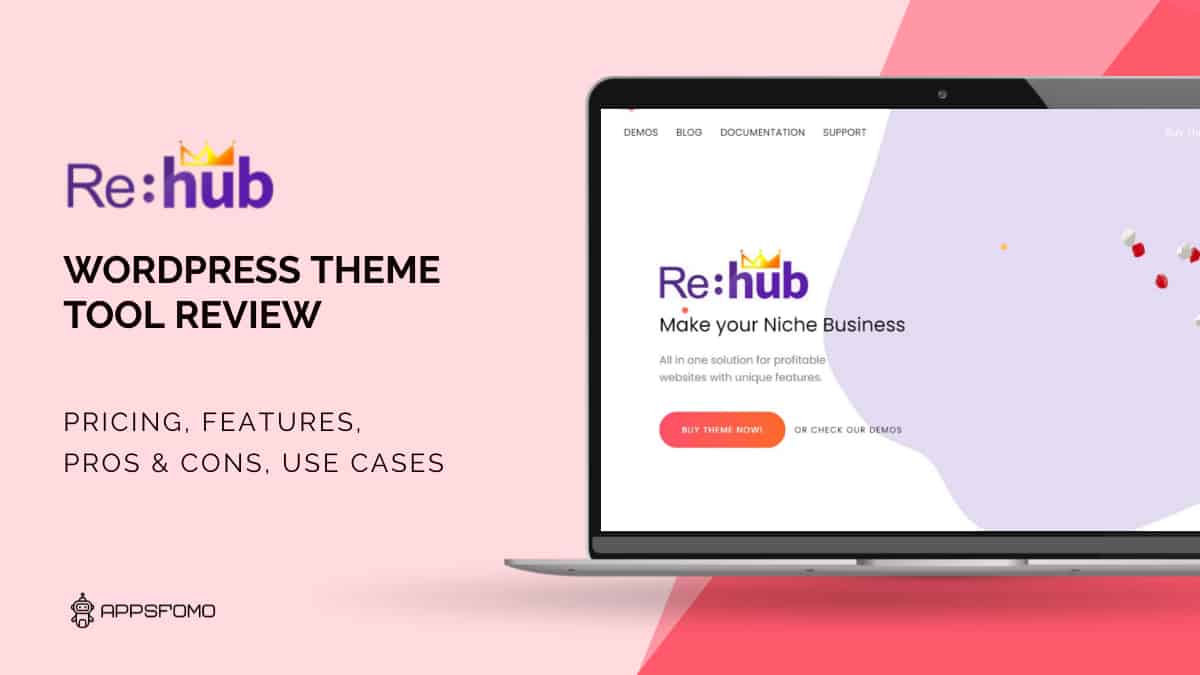 REHub is a powerful WordPress template designed specifically for affiliate marketing sites. It's packed with features that can help boost your website's performance and increase revenue. With over 30 product and post layouts, listing builder directory, and demo design templates to choose from, REHub offers a range of options to suit your needs.
PROS
Fully responsive layout.
Unlimited designs and fonts.
No coding required.
CONS
Doesn't have multiple purchase offers.
Additional cost is required for the 12 months plan.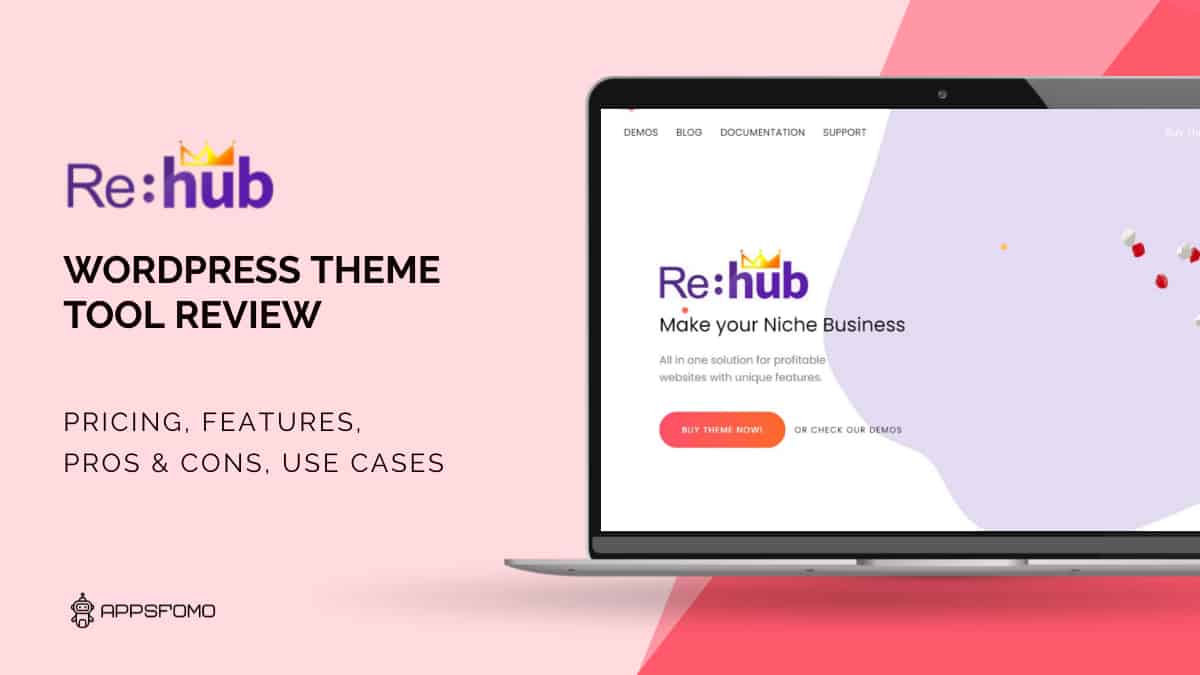 REHub: The Best WordPress Theme for Affiliate Marketing