SEO by Squirrly: Optimize Your WordPress Site SEO with Breeze
Squirrly SEO is a comprehensive SEO plugin that aims to help optimize websites for better rankings in search engine results pages.
You will get:
Has a user-friendly interface
Provides automated optimization for your website
Allows multiple team members to work on the same project
Includes tools for keyword research, content optimization and link building
Offers detailed analytics about visitor behaviour
Squirrly SEO Rating
Squirrly SEO is a WordPress plugin that optimizes content for search engines.
PROS
Has a user-friendly interface
Provides automated optimization for your website
Allows multiple team members to work on the same project
Includes tools for keyword research, content optimization and link building
Offers detailed analytics about visitor behaviour
CONS
May be difficult to configure for beginners
Little bit of a delay on the website
Sheer volume of information
SEO is a website optimization process aimed at increasing its visibility in search engines. The process includes optimizing various factors, such as content, keywords, backlinks, images, meta tags, both on-page and off-page. The use of SEO can enhance website visibility on search engine results pages and increase organic traffic.
Wave goodbye to mind-numbing optimization tasks and say hello to a world of streamlined efficiency and turbo-charged productivity!
Transform your website into a search engine conqueror with Squirrly SEO – the ultimate weapon for dominating search engine rankings!
A Overview on Squirrly SEO
What Is Squirrly SEO?
Squirrly SEO is a WordPress plugin designed to enhance your website's search engine rankings through advanced optimization techniques. The platform provides a user-friendly dashboard that enables efficient management and optimization of all SEO requirements, encompassing meta tags and keyword research.
Squirrly SEO provides customized suggestions based on your content, enabling you to recognize potential improvements to enhance your SEO results. The plugin is designed to cater to users of various skill levels, providing features that are accessible to both novices and professionals.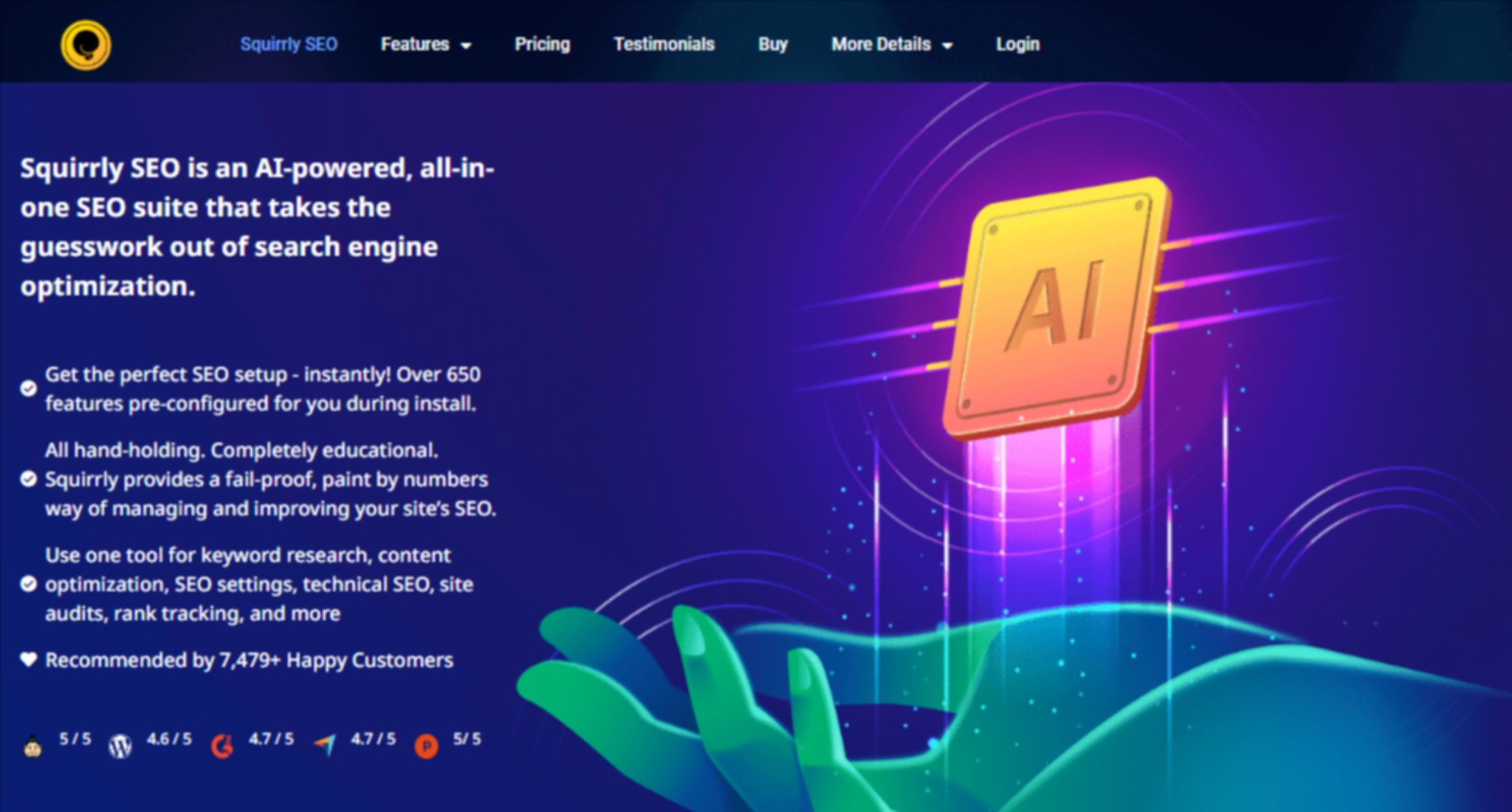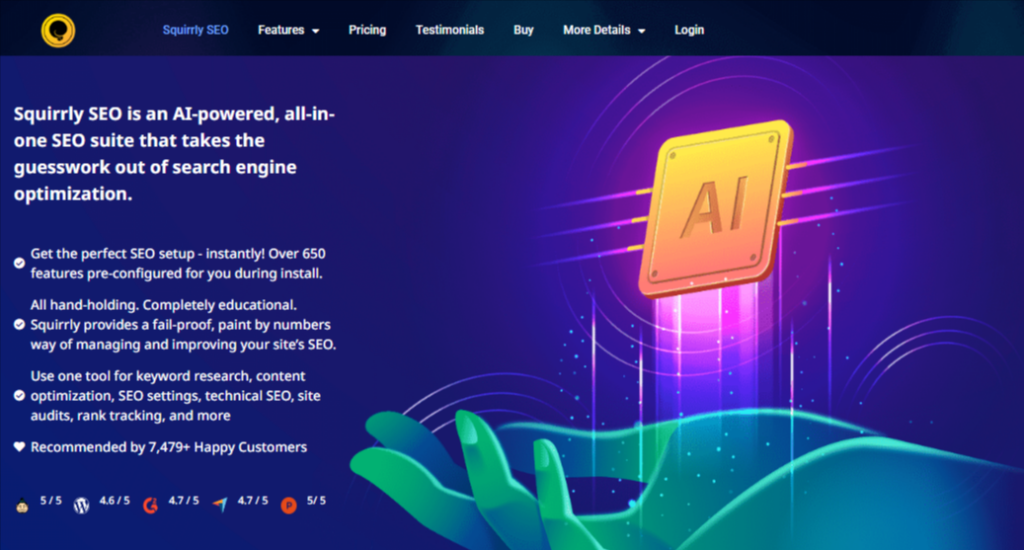 Company Details
Squirrly SEO is a digital marketing agency founded in 2012 by Florin Muresan and based in Romania. The company specializes in providing SEO services to small businesses, entrepreneurs and bloggers. Squirrly SEO has a team of experts with years of experience in the field of search engine optimization.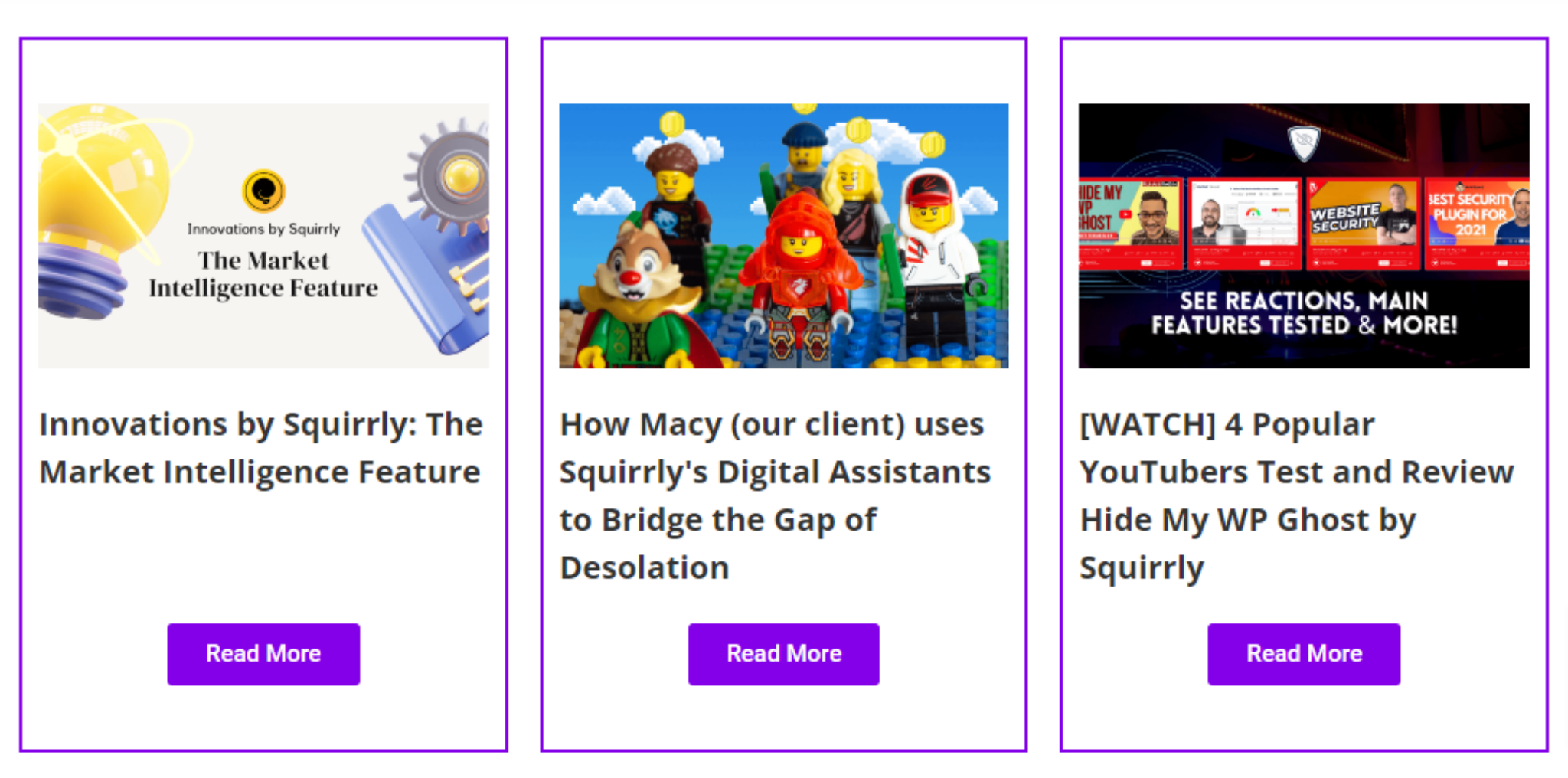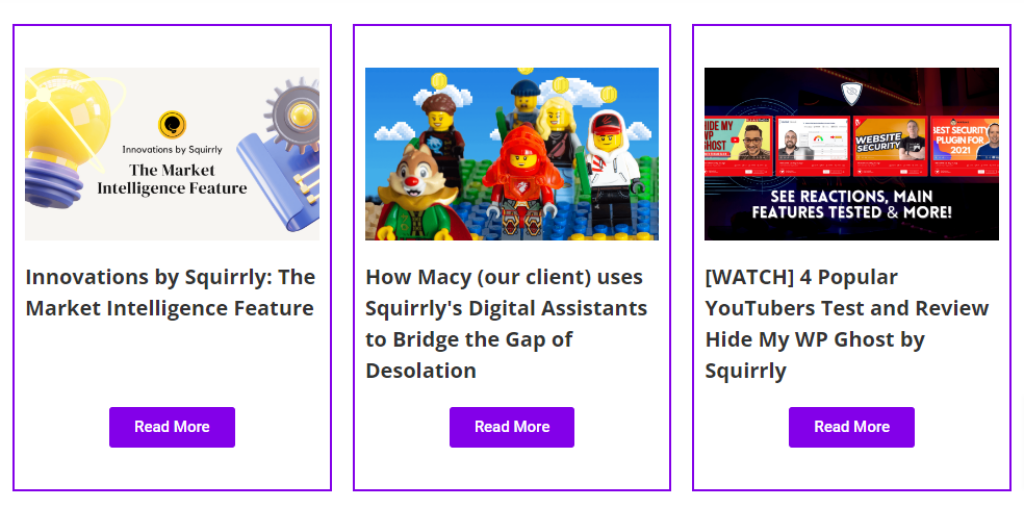 Online Presence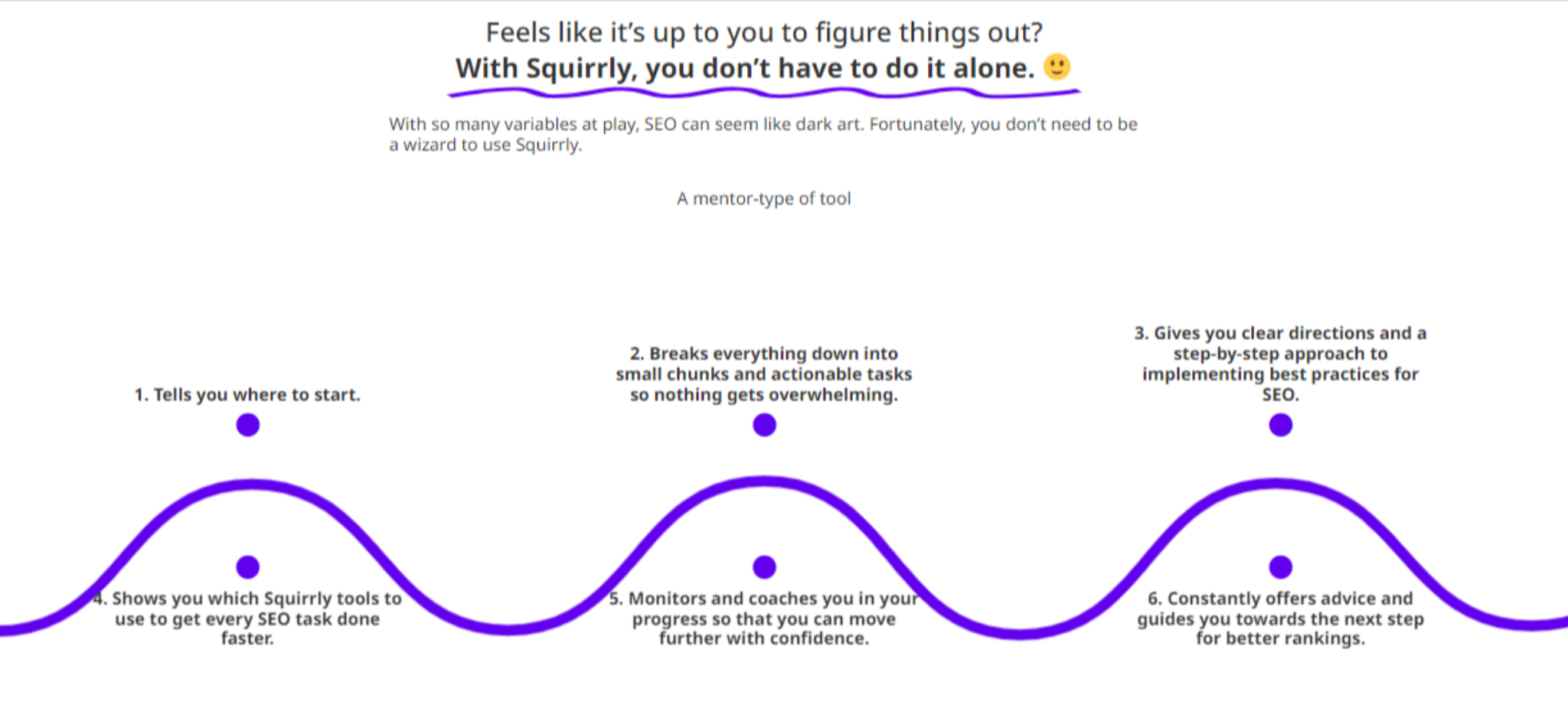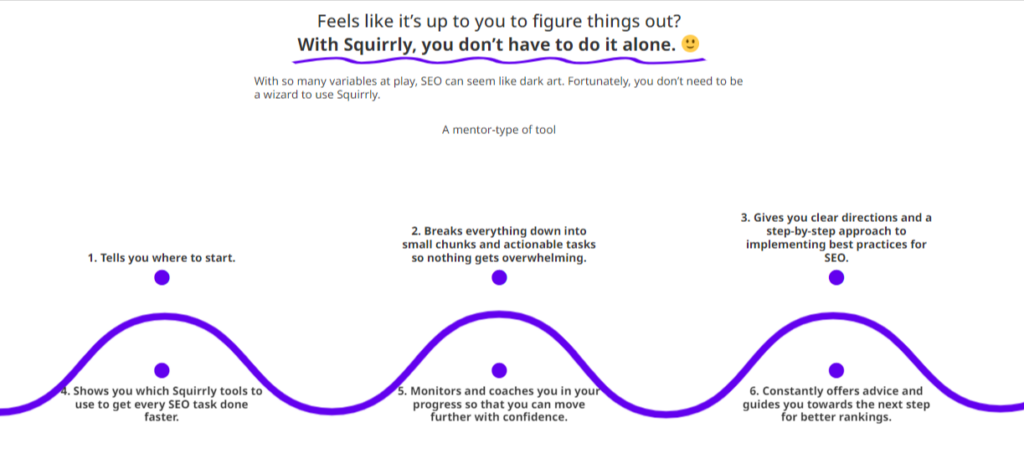 Squirrly SEO: Features
Why Use Squirrly SEO?
Keyword Research
Squirrly SEO offers an intuitive keyword research tool that helps you identify the most effective keywords for your website. The tool provides in-depth analysis of each keyword, giving you valuable insight on related search terms and trends. You can also use Squirrly's keyword suggestion feature to get ideas on what keywords are trending in your niche. This feature also offers information on how competitive the keyword is and how hard it would be to rank for it.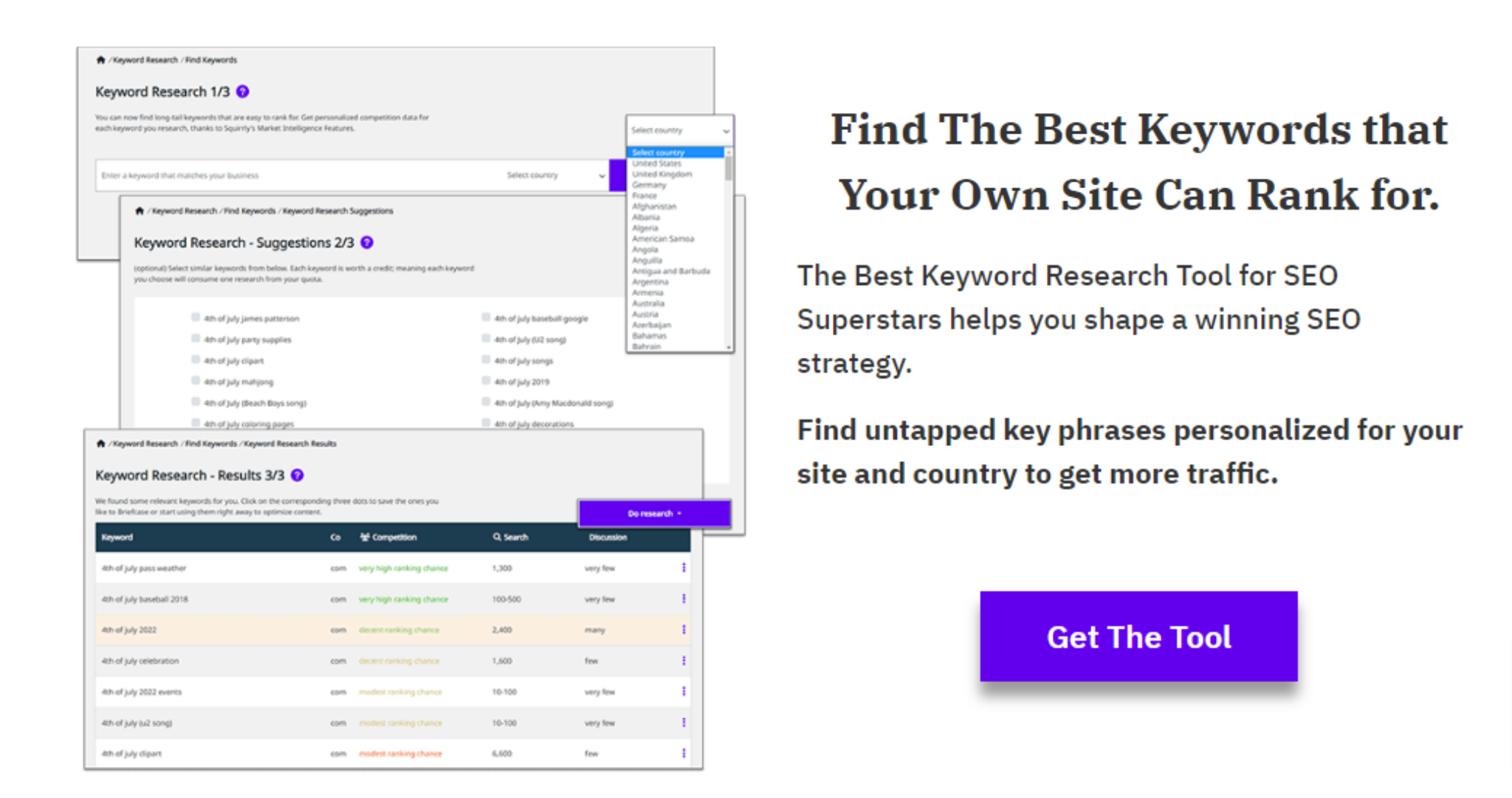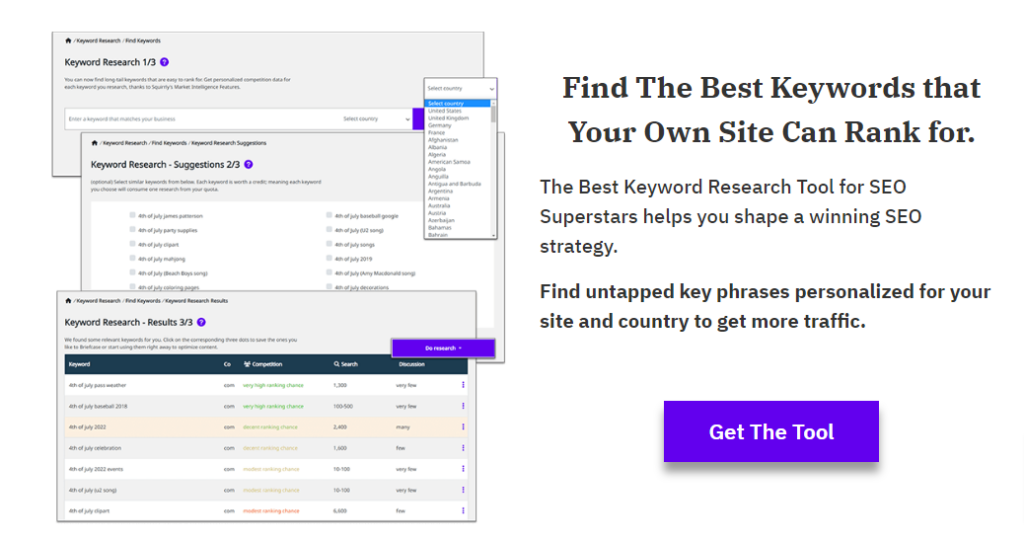 Analysis & Reporting Tools
Squirrly SEO provides a range of analysis and reporting tools which allow you to track your progress towards your SEO goals. The plugin includes an AI-driven keyword tool as well as detailed reports on how each page is performing in search engine rankings. It also provides real-time data on how your website is performing across various metrics such as organic traffic, clicks, impressions, CTRs (click-through rates), keyword rankings, etc. This data can be used to create customized reports that show which areas need improvement so that you can focus your energy in the right direction.
Content Optimization
Squirrly SEO's content optimization tool helps you create SEO-friendly content that will improve your website's search engine rankings. The tool provides detailed analysis of each page of your site, offering personalized recommendations to help you improve readability and boost engagement. It also highlights any potential issues such as duplicate or missing meta tags, incorrect use of headings, poor formatting, etc., so that they can be addressed quickly and easily.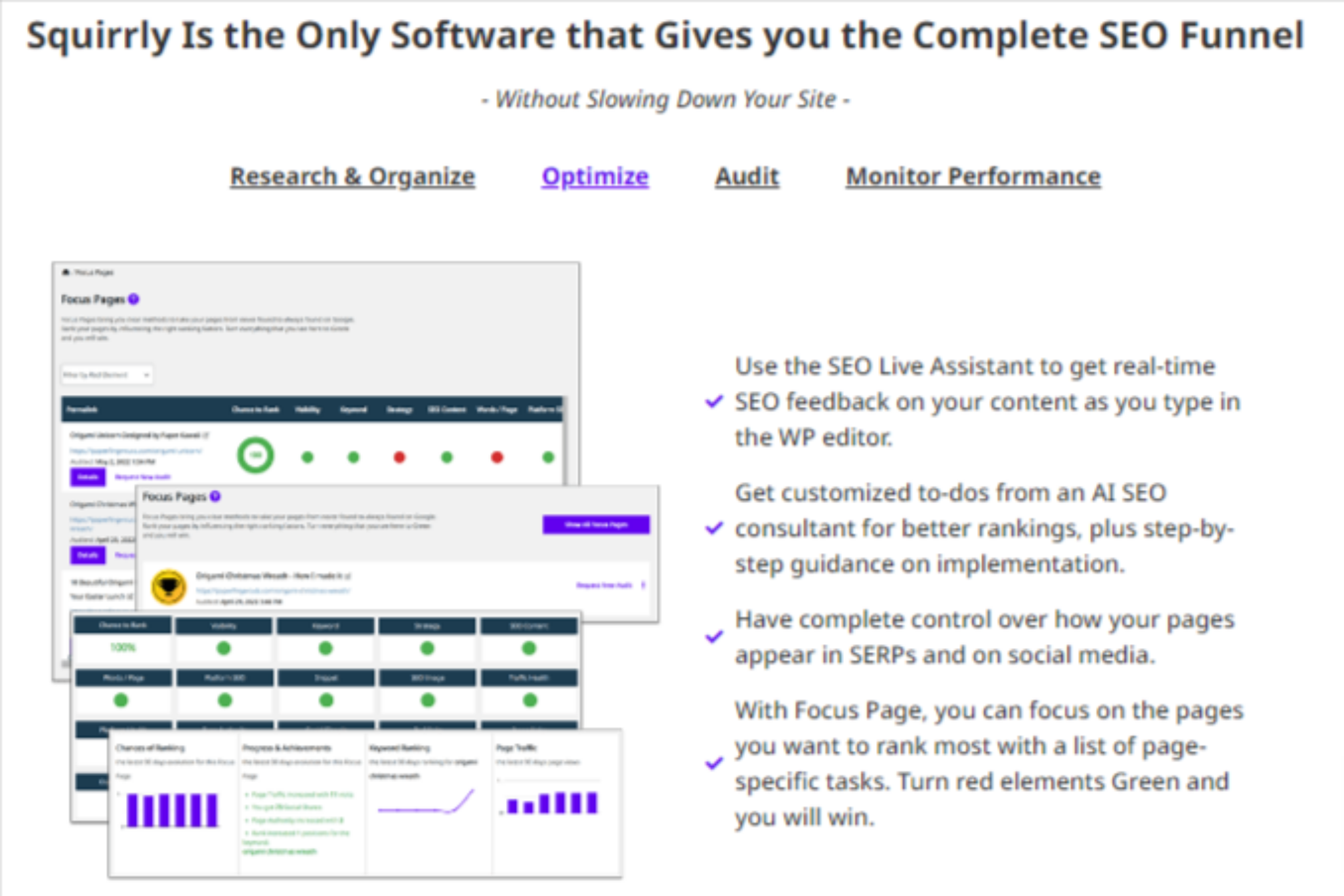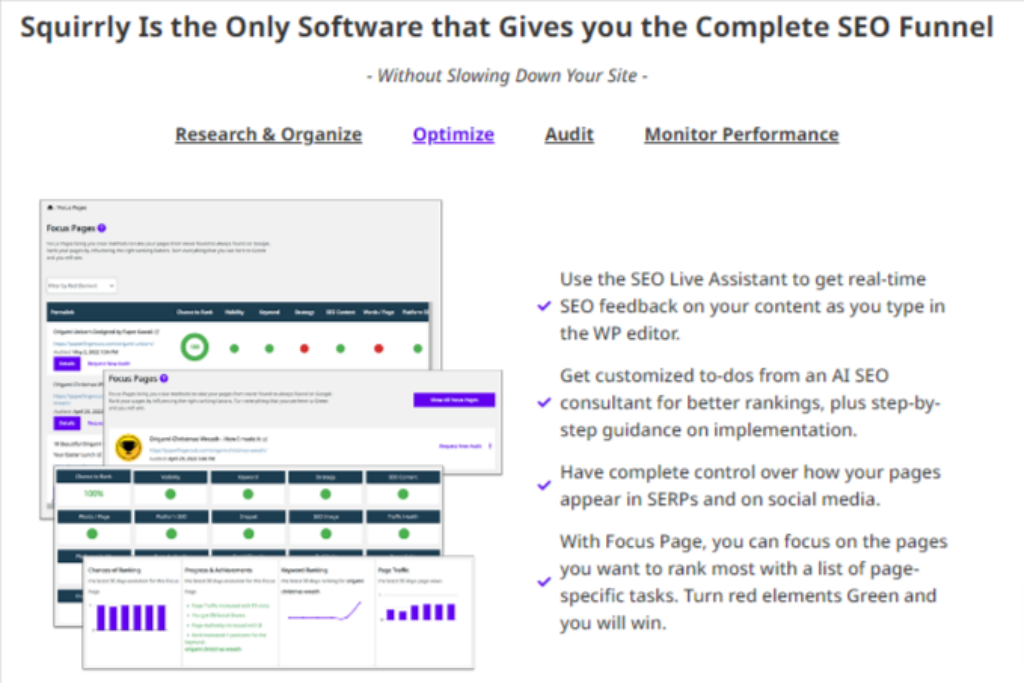 Social Media Integration
Squirrly SEO makes it easy to integrate your social media accounts with the plugin. The Social Media Integration feature allows you to share your content directly to Facebook, Twitter and other popular social networks. This helps to drive more traffic to your website and increase engagement with potential customers.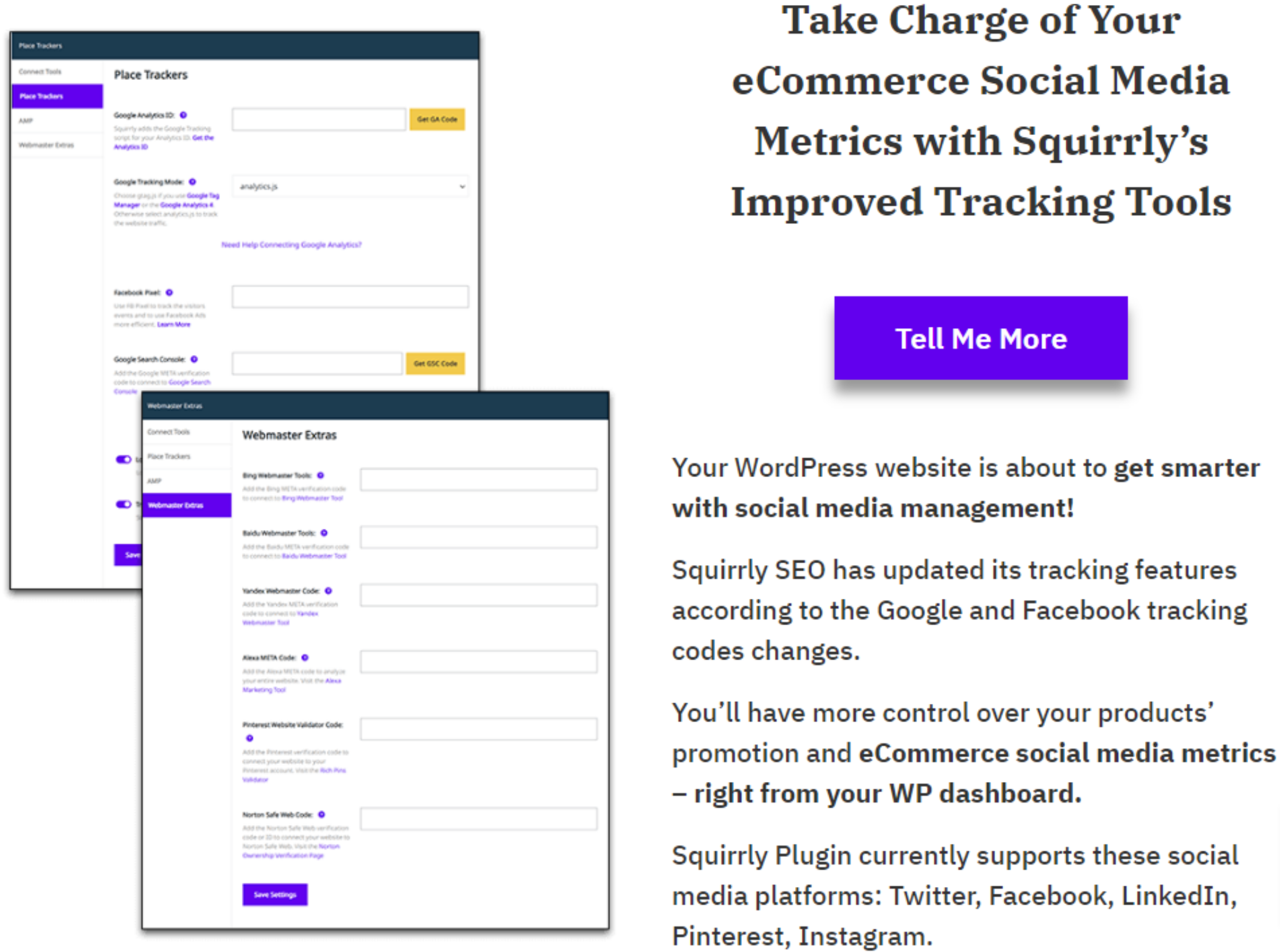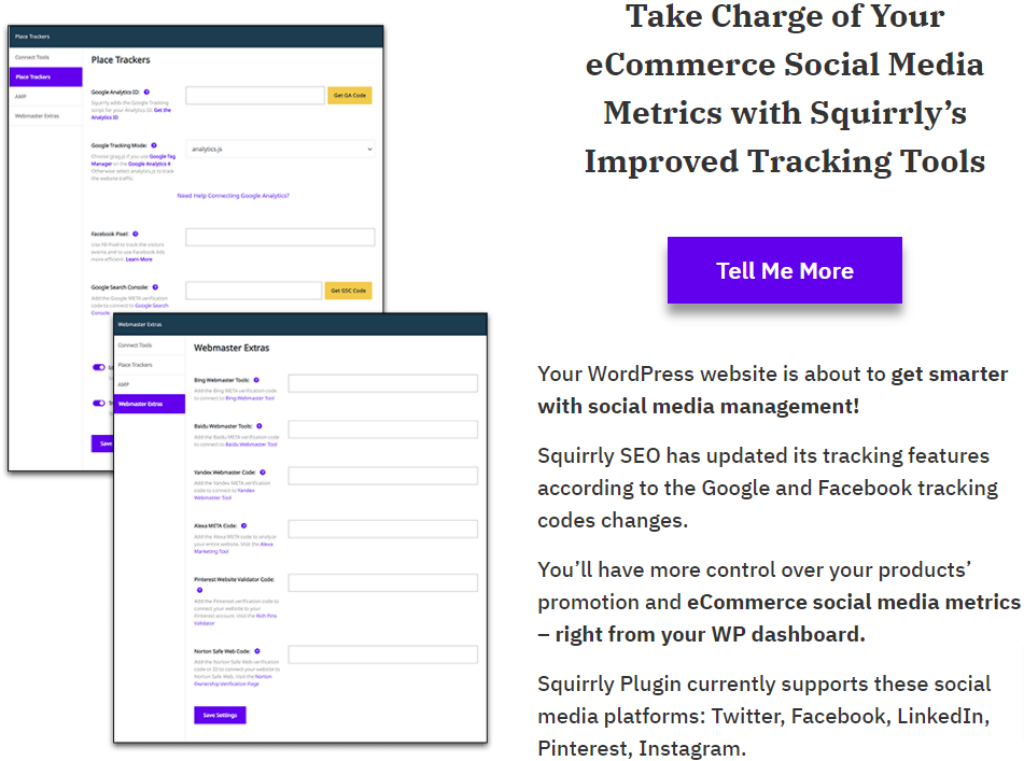 SERP Preview
Squirrly SEO provides a live preview of how your page will appear in search engine results pages (SERPs). This allows you to adjust the title, description and other elements to ensure that they are optimized correctly. This is useful as it allows you to see what potential customers will see when searching for a particular keyword and make adjustments accordingly. You can also compare different pages to see which one performs better. This is especially helpful if you are optimizing multiple pages for the same keyword as it allows you to determine which page should be given priority.
Tracking Competitors
The plugin can help you keep track of what your competitors are doing by monitoring their rankings and content. This allows you to adjust your strategy accordingly in order to stay ahead of the competition.
Squirrly SEO: Unique Features
What makes Squirrly SEO stand out?
Focus Pages
Focus Pages allow you to set specific goals for each page and track progress towards them. These are pages on your website that you can focus on to get more organic traffic from search engines. For example, you can choose a goal such as increasing the amount of organic traffic from Google, or improving the click-through rate from search engine results pages (SERPs). You can also customize the content on each Focus Page and set up tracking tags to measure performance.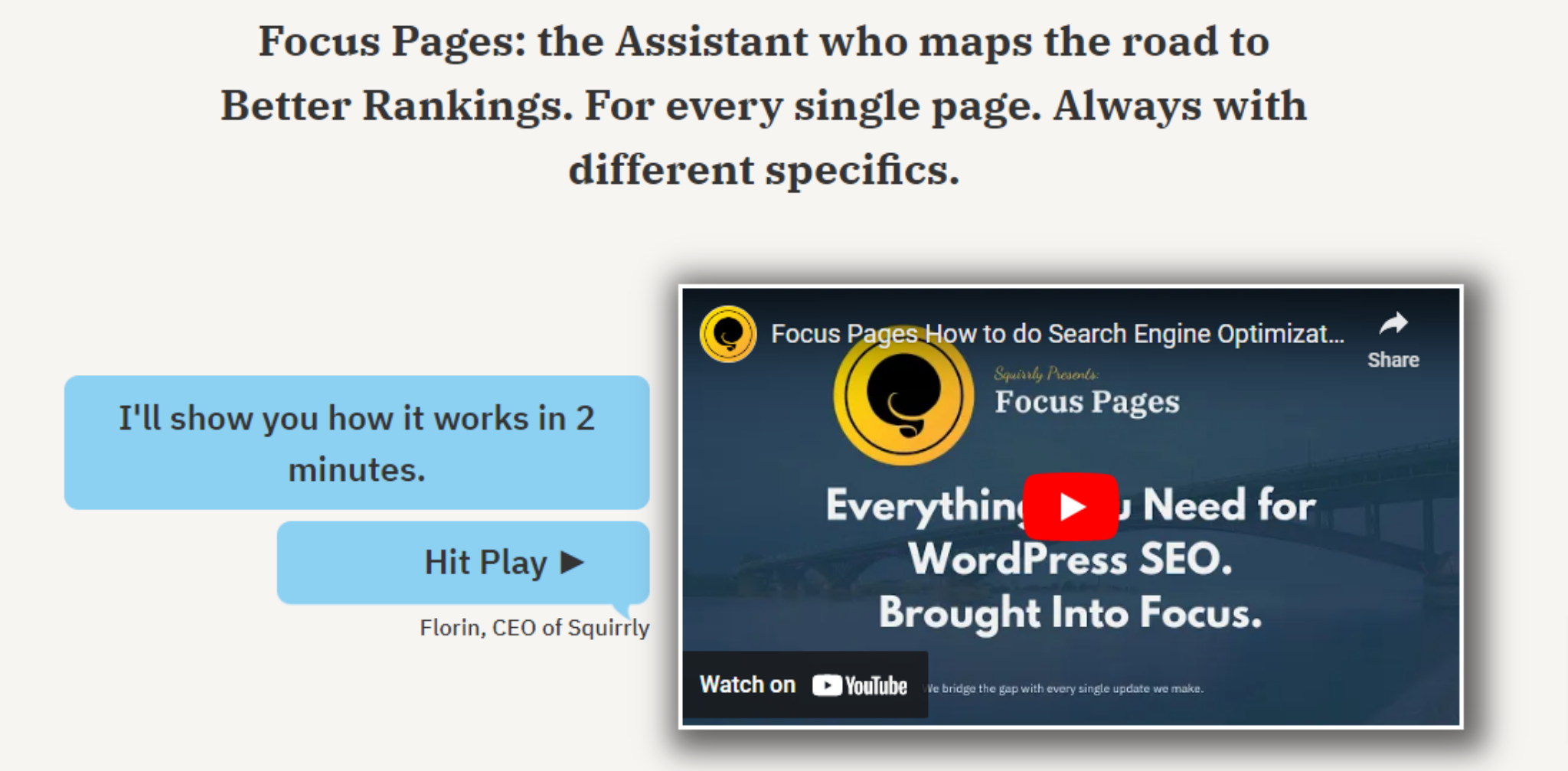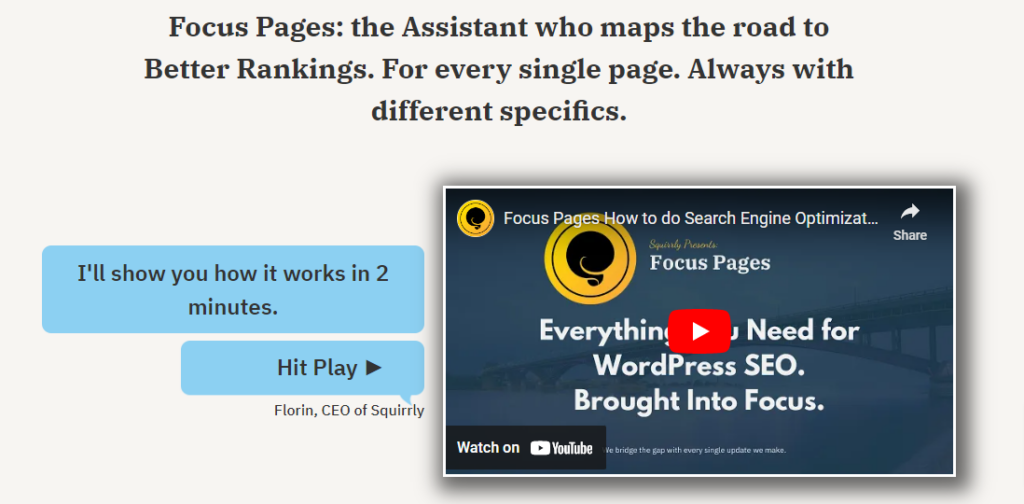 Briefcase- Keyword portfolio
The Briefcase feature allows you to store and track all of your important keywords in one place, making it easier to stay organized and optimize your website for maximum visibility in search engine rankings. With the Briefcase feature, you can add new keywords and analyze them, view data on their performance, create reports on their SEO effectiveness, and track changes over time. You can also set up automatic reminders for yourself to ensure that you are keeping up with keyword trends or optimizing existing keywords for better results. This makes it easy to stay ahead of the competition and improve your website's visibility in search engine rankings.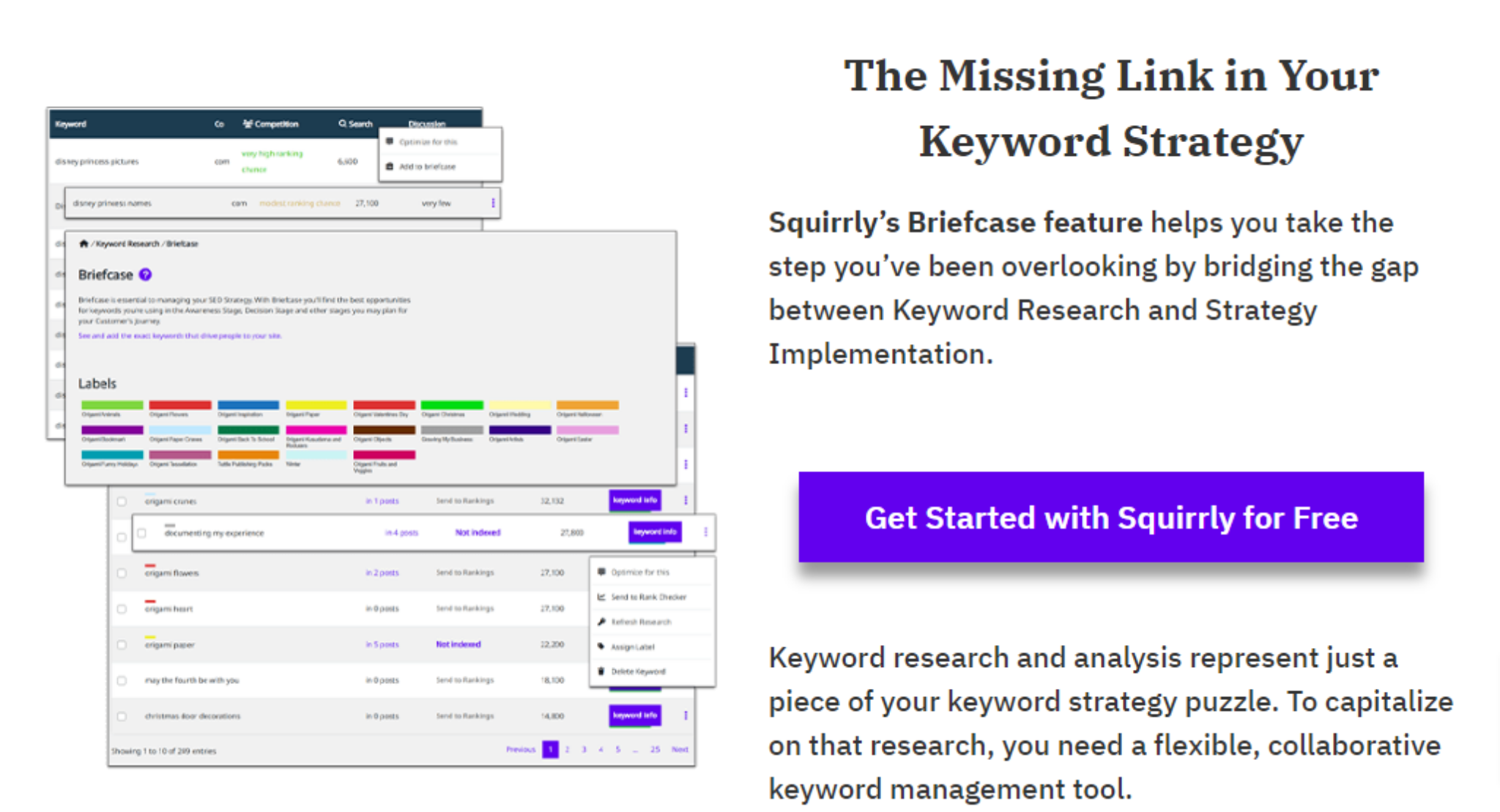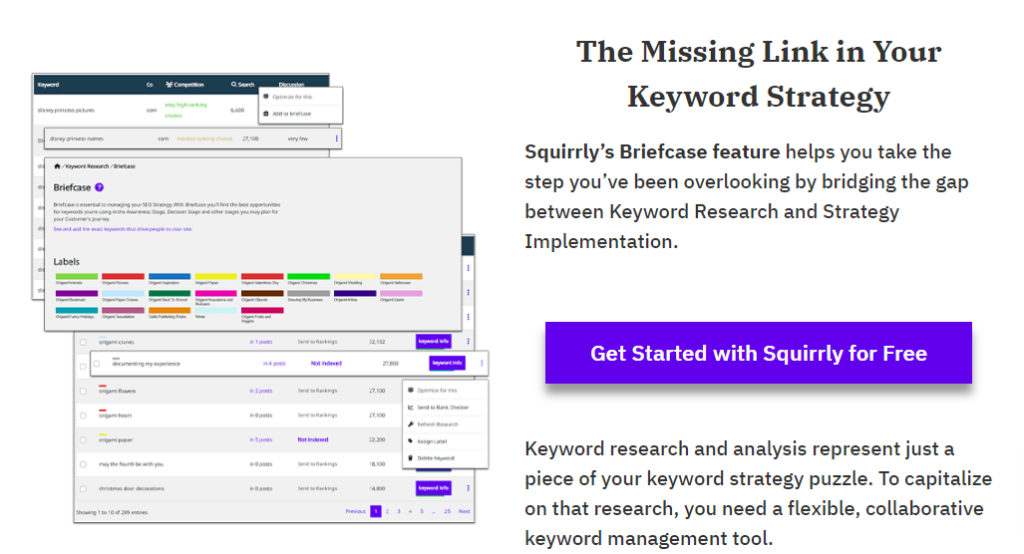 SEO Audit
Squirrly SEO provides an in-depth SEO audit of your website, helping you to identify and fix any issues that may be preventing your website from achieving optimal rankings. The audit covers a range of factors such as page titles, meta descriptions, content quality, keyword density and more.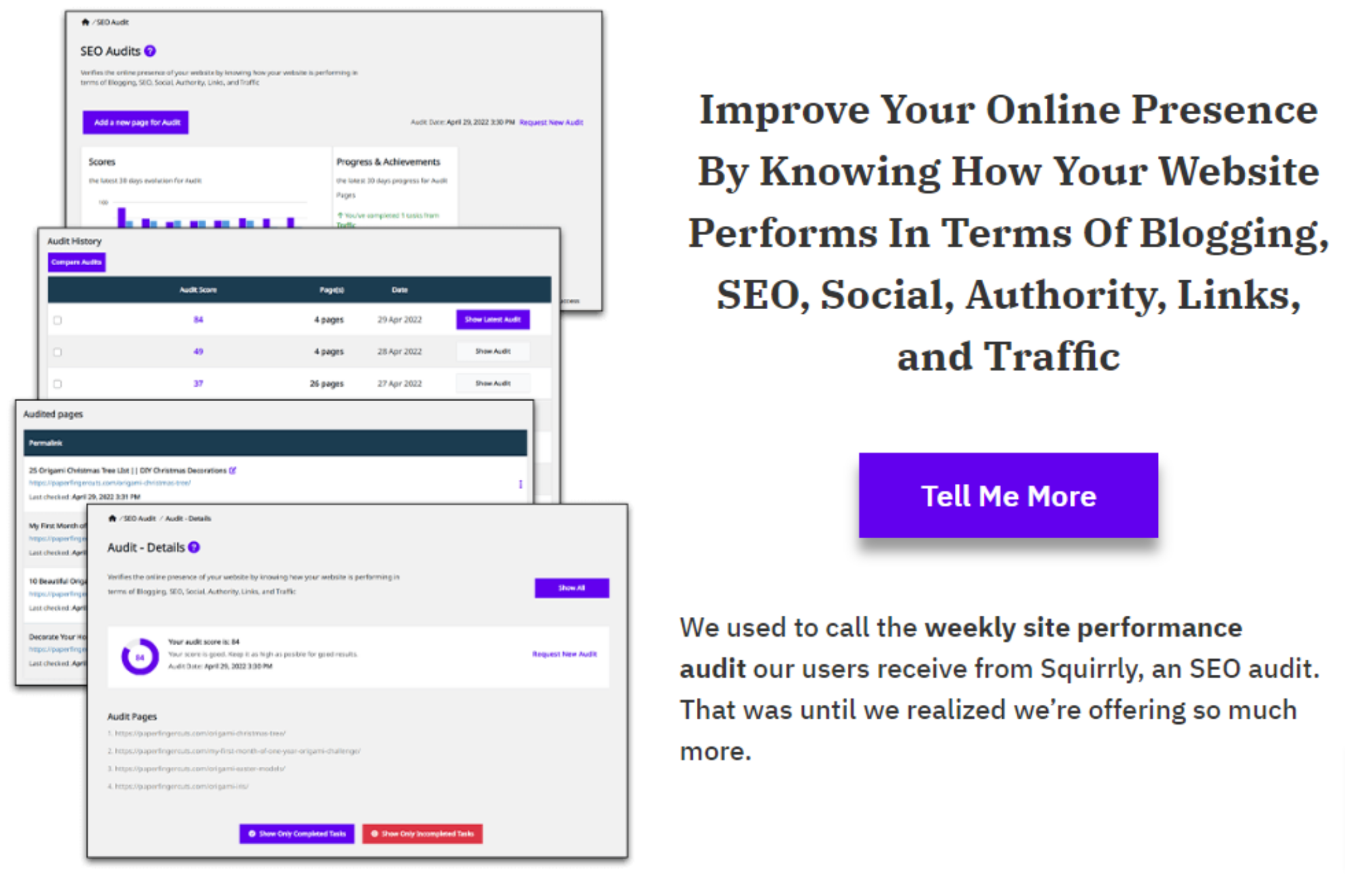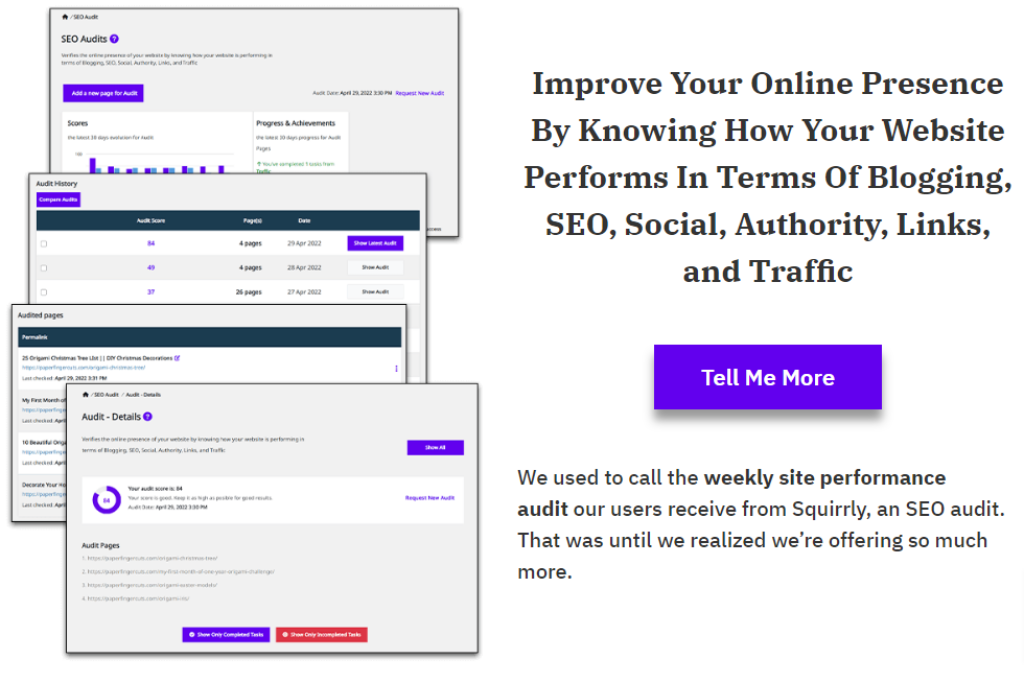 Link Building Tools
Squirrly SEO also offers powerful link building tools to help you build and maintain high-quality backlinks. It can be integrated with popular link building services such as Majestic, Ahrefs and Moz, allowing you to quickly research and analyze the top websites in your niche. Squirrly SEO also provides automated link building campaigns to help you build relevant links from authoritative sites that are related to your industry. This feature can help you improve your website's visibility in search engine results pages (SERPs) and increase its rankings for relevant keywords.
SEO Score
Squirrly SEO offers an SEO score to help you measure the performance of your website and identify areas for improvement. The SEO Score is a numerical value ranging from 0 to 100 that is calculated based on factors such as keyword optimization, content quality, link building, social media engagement and more. It provides an easy way to track your progress and make changes where necessary. The score takes into account all of the key elements of SEO and provides insights into how well your website is optimized. This helps you understand what needs to be done in order to improve rankings and get more traffic.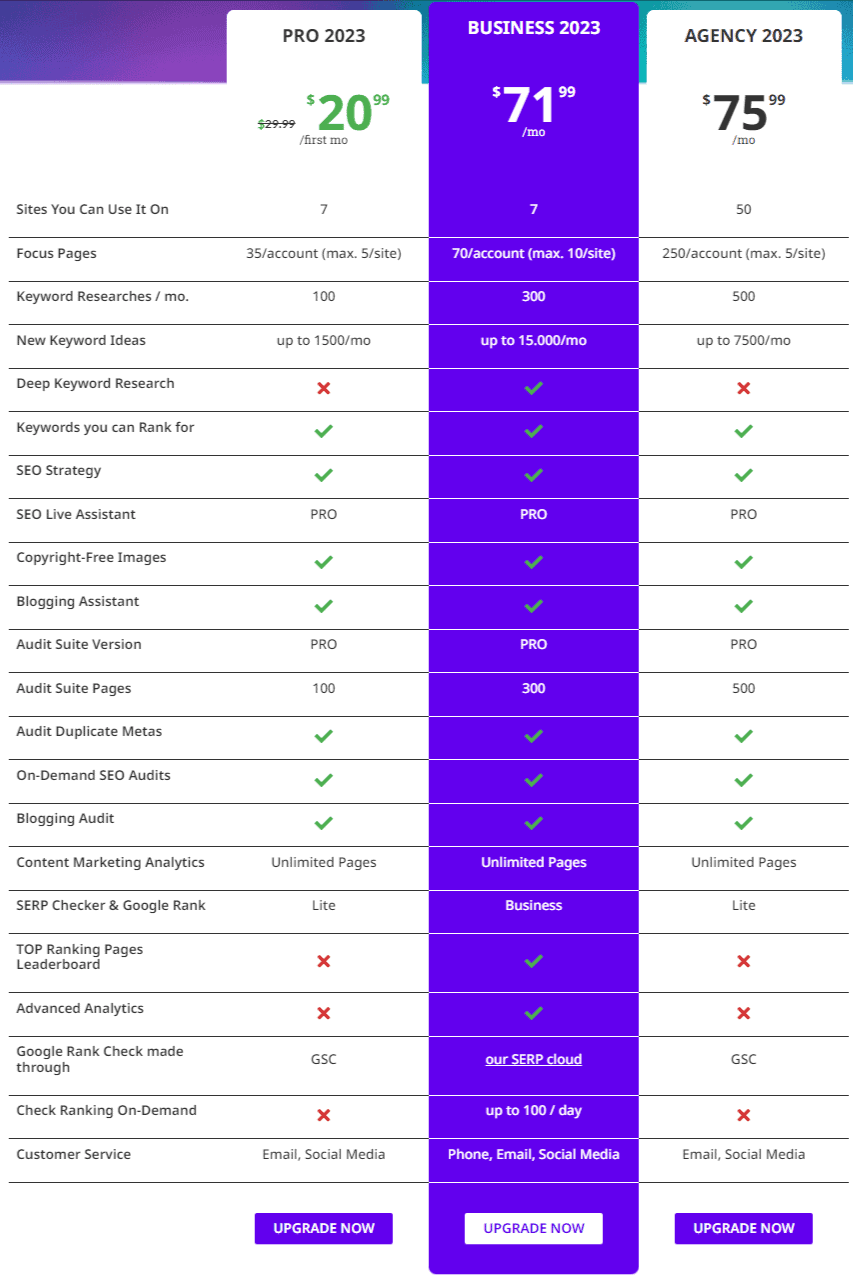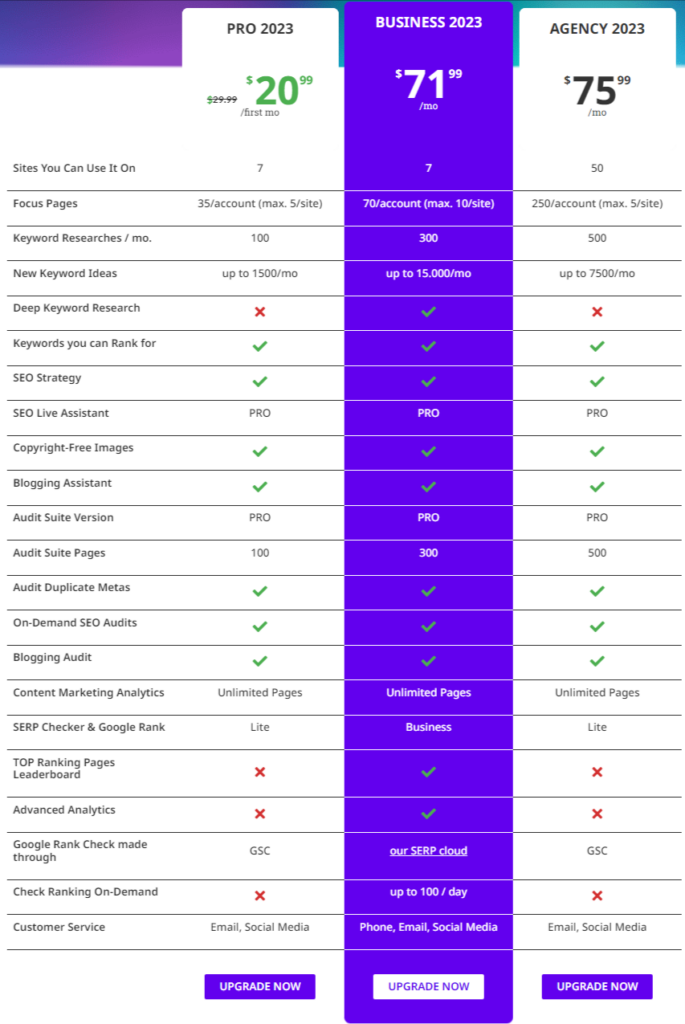 Squirrly SEO V/S Rank Math
Is Squirrly SEO Better Than Rank Math?
Keyword Research
Manual and Automatic keyword research
Effective keyword solutions, but with less automation
Content Optimization
"Optimization" tab that suggests improvements automatically based on target keywords
Similar functionality but more manual process, requiring users to make changes themselves
Link Building
Easy-to-use tool to quickly build links from other high-authority websites.
More manual link building tool, requiring users to search for potential link opportunities.
Analytics Tracking
Comprehensive options and easy-to-understand reports.
Variety of analytics tracking tools, though may take more time to understand.
Both plugins offer valuable features for users to enhance their website's search engine ranking. Squirrly SEO provides an interface that is easy to use and offers extensive tools for researching keywords, as well as strong capabilities for optimizing content and building links. Rank Math offers comparable features, although its method may require more hands-on work.
When choosing a plugin, it's essential to take into account your specific preferences and requirements.
Squirrly SEO: Support
Knowledgebase, Support, Roadmap, Changelog
Other Alternatives to Squirrly SEO
Similar Plugins
Final Verdict
Is Squirrly SEO worth?
Squirrly SEO is an effective SEO plugin with various features that can assist in improving your website's rankings. Automating optimization tasks can increase efficiency and productivity, as well as provide detailed analytics and tools for team collaboration. Squirrly SEO is designed to be user-friendly and offers support to its users. When it comes to SEO strategy, this tool is a strong contender for website optimization and may be a viable alternative to Rank Math.
Unlock the full potential of your website with Squirrly SEO – the ultimate tool to dominate search engine rankings! Say goodbye to tedious optimization tasks and hello to streamlined efficiency and productivity!
Review Video
Watch this review!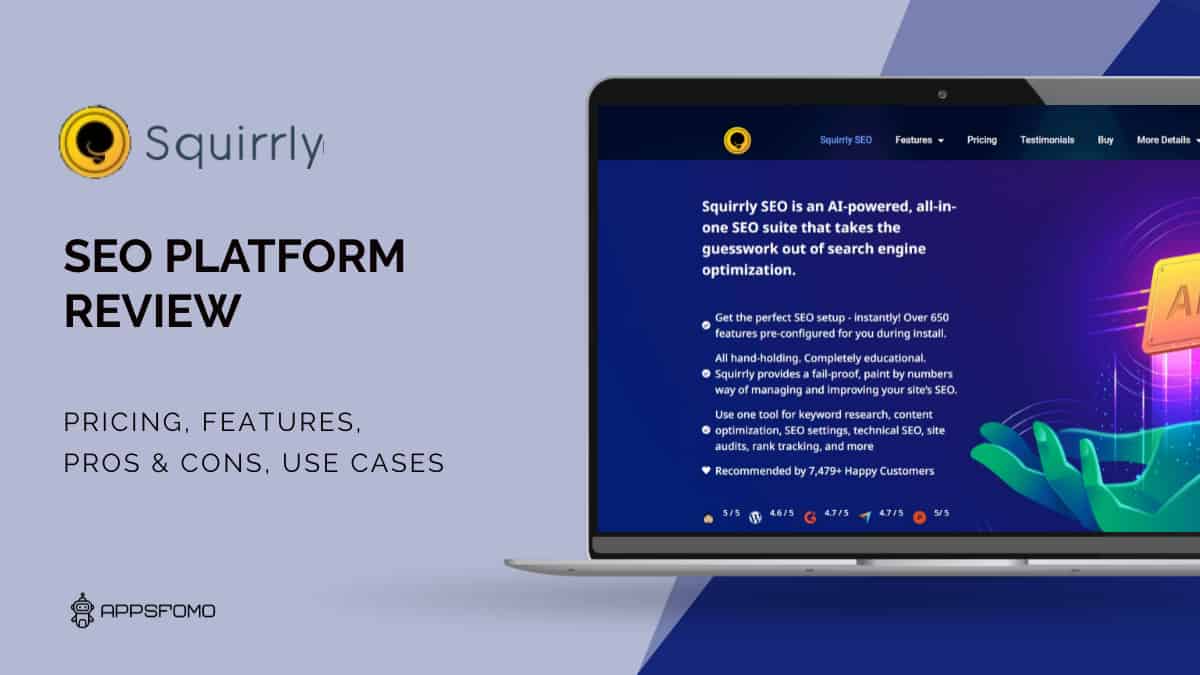 SEO by Squirrly: Optimize Your WordPress Site SEO with Breeze