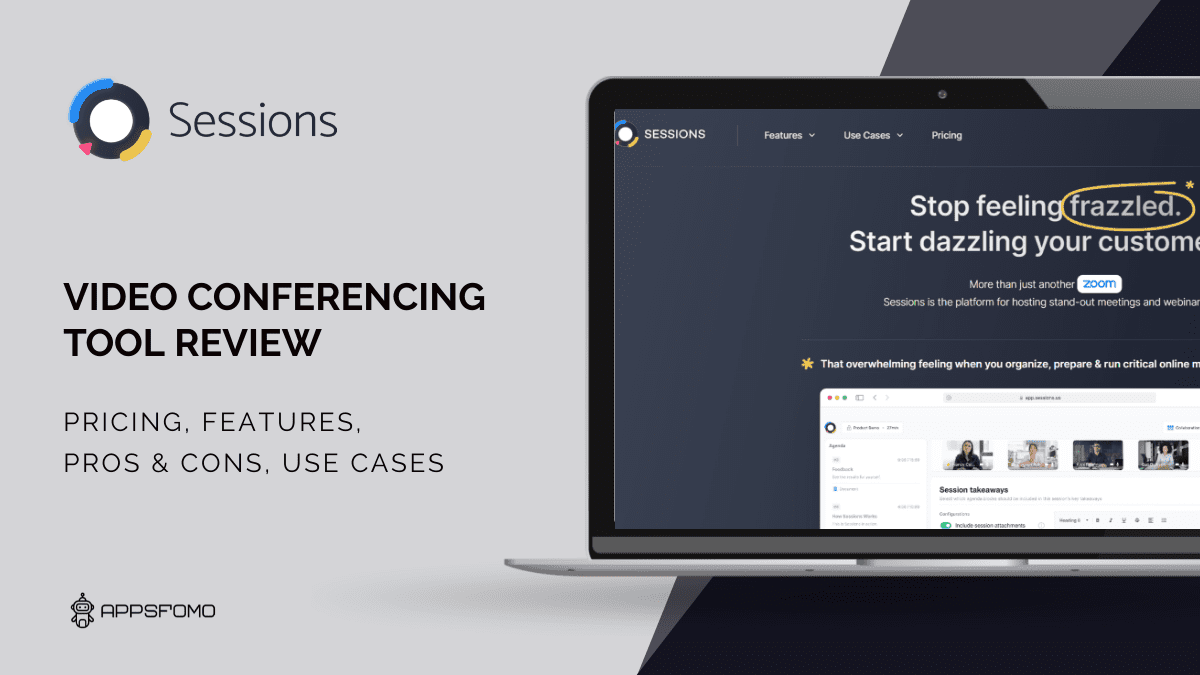 Sessions:Maximizing Your Productivity with User-Friendly Meeting Platform
Add to wishlist
Added to wishlist
Removed from wishlist
0
Add to compare
If you're looking for a video conferencing app that gives you the freedom to book webinars, book office hours, and schedule meetings with ease, look no further. Sessions is here for all your team communication needs.
It's a platform that lets you video chat with customers and partners in real-time, stream videos on YouTube and create presentations with e-books. It also comes with an array of tools that help you manage your team and projects.
What Is Sessions
Overview
Sessions is an easy and effective way to run meetings online. It's a very simple, yet powerful SaaS solution for hosting webinars, online meetings, and events on your own website or third-party platforms.


With its unique agenda designer, all your sessions will be flawlessly organized and always on time, no matter the format. It provides automated scheduling, next-level video conferencing, embedded files & apps that keep everything in perfect sync. As a result, your meetings can run smoothly and efficiently without any hiccups.
Additionally, sessions has seamless integrations with other collaboration tools. Unlike other meeting platforms that rely solely on the presenter, Sessions combines everything needed to have effective meetings that consistently impress.
How does Sessions Work?
With Sessions, you can easily create, customize, and manage your sessions from anywhere. Plus, it makes the most of your time by turning pointless meetings into engaging, efficient, and neatly organized sessions. It's perfect for businesses that want to reach out to a wider audience and increase brand awareness.
Initially, you can begin by creating a new session account or signing up from an existing account.
Next, you can create a Session, which can be an Instant session, a Planned Session, or From calendar.
Then you can add Participants. You can invite up to 250 participants in one session.
Joining the session.
Starting a session.
Revisiting session if needed. Also, You can find all details about ended sessions in Memory.
Company Details
Sessions Technologies is a team comprising 50 employees, Aims in providing a platform for your team to host and manage online meetings and webinars that impress.
Radu Negulescu is the Founder & CEO at Sessions.
Company founded in 2021 in NY, USA.
Online Presence
Basic Features
More engagement. More sales. More retention
Ultra HD Video and Audio
Session gives you ultra HD video and audio quality and stringent security measures and ensures that your meetings are reliable, reliable, and secure.
This platform also includes various features that can help make your meetings more engaging and productive, such as logo visibility in your live sessions or invitations to share links or documents. Plus, their platform includes advanced background noise suppression for exceptional audio quality.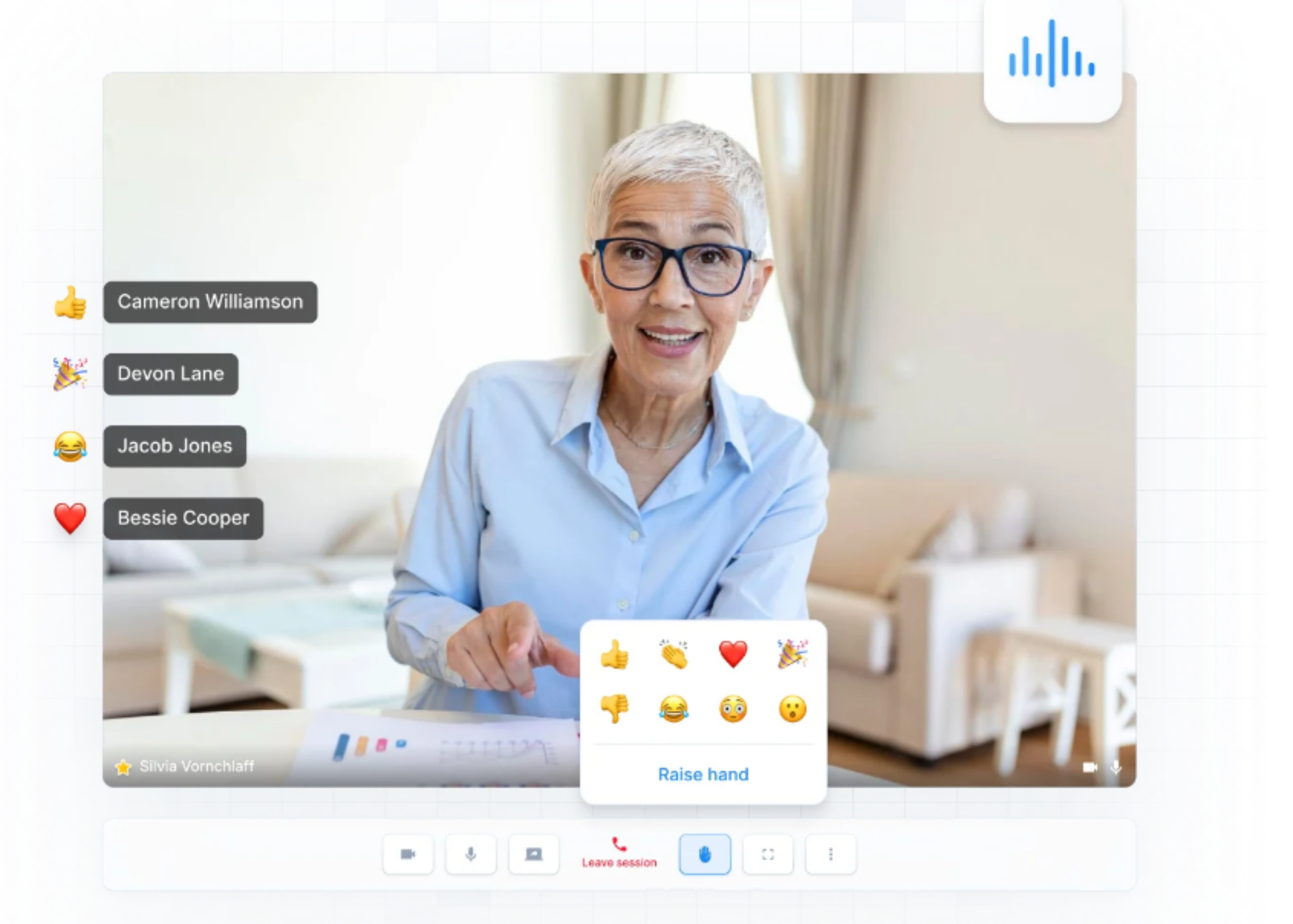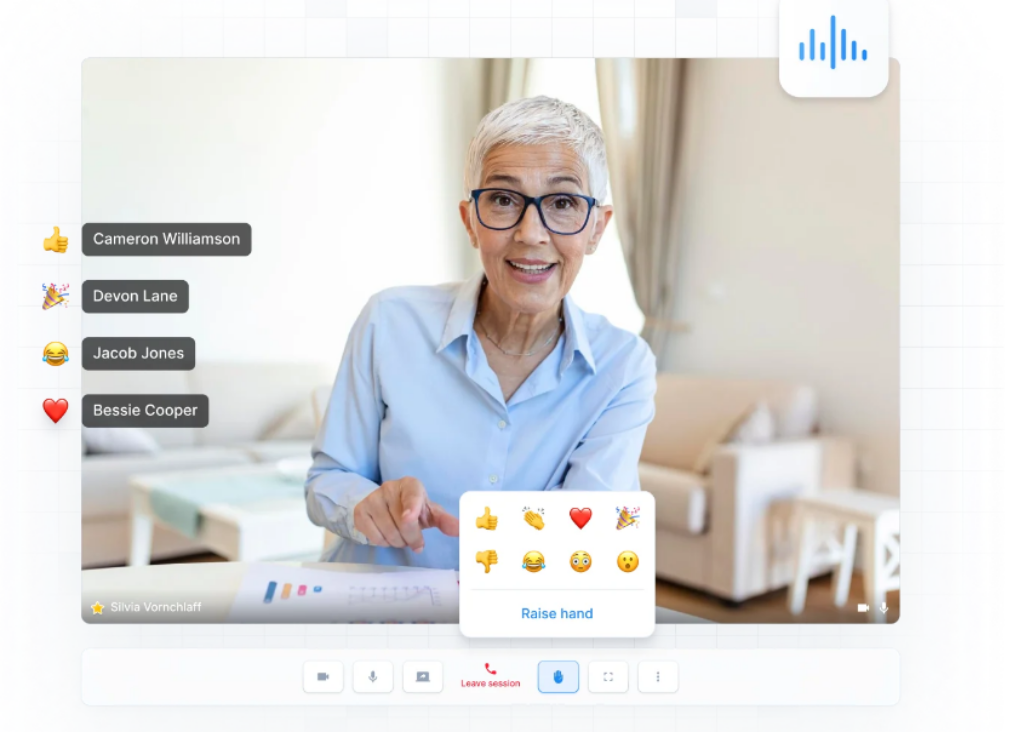 You can connect from any device. There's no need to download anything – everything just works. Create and join live meetings directly from your default browser. Retain your calendar invitations and RSVP list. Access any items in your cloud.
It takes many security measures to keep your files and data safe.
Webinars and Events
To guarantee your audience engagement, organize webinars that are guaranteed to keep them engaged. Manage your webinars from start to finish as a team with our collaborative tools, such as Slack. Customize the event with branded landing pages, registration forms, and email invitations to increase participation rates.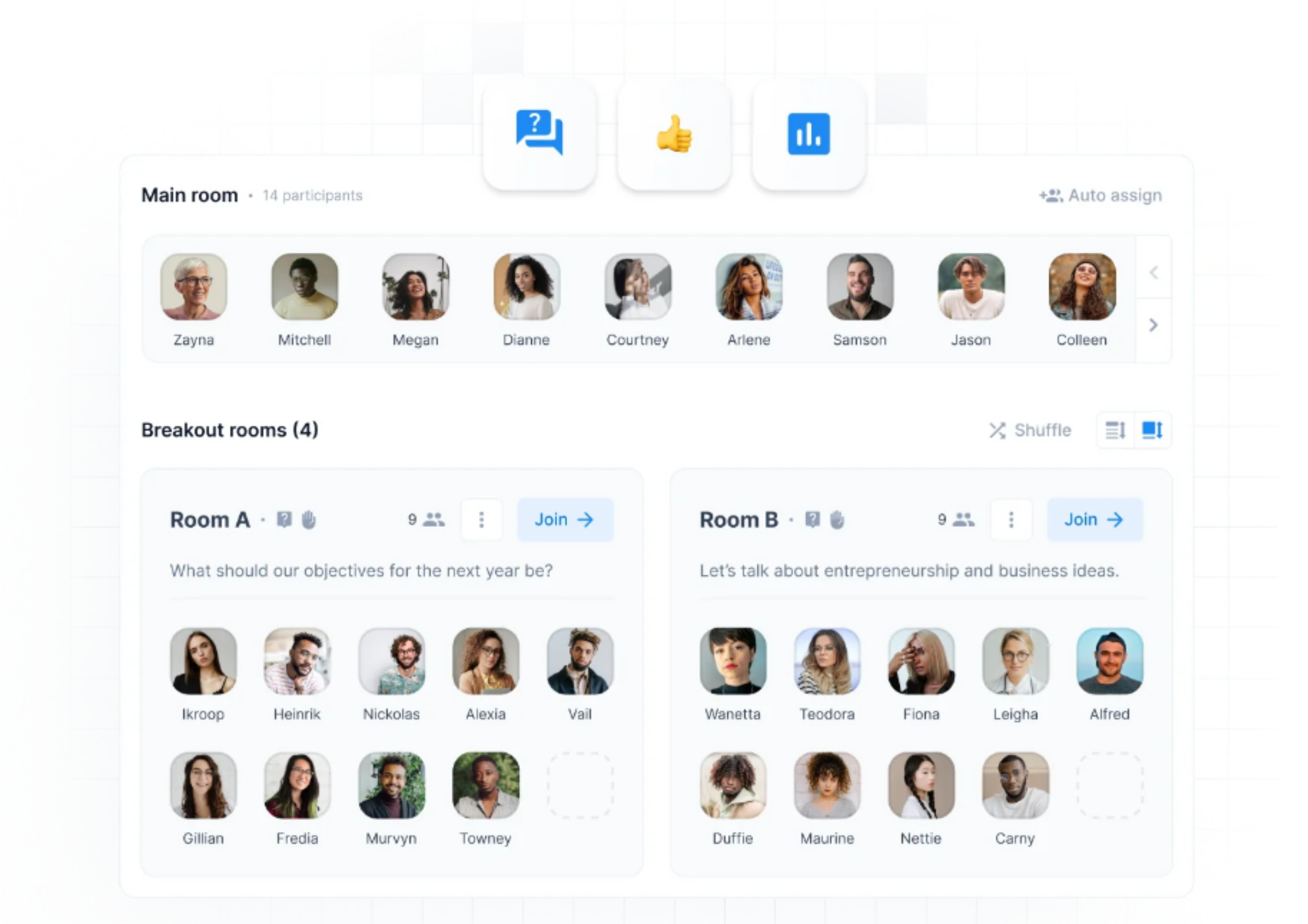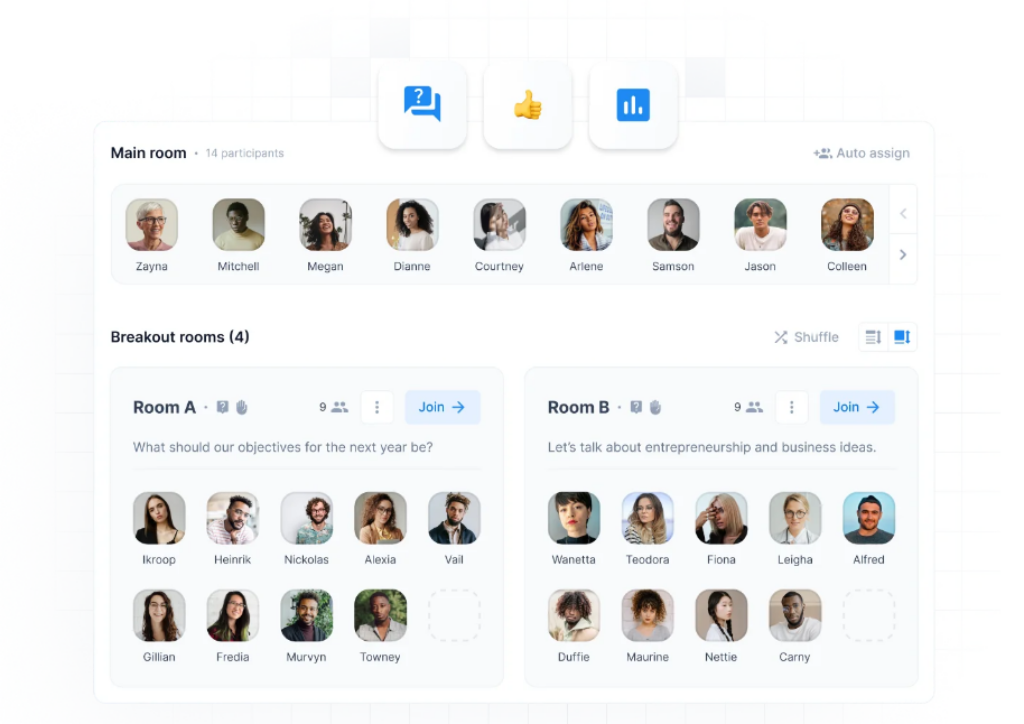 In addition to organizing and running your webinar, you can collaborate on agenda prep and managing resources involved in the event. Participants can interact with other participants through question-and-answer sessions or mini-presentations during a webinar; this keeps them engaged and helps ensure high participant engagement. Review data and analytics from your event after the fact to learn how to improve next time.
Bookings and Scheduling
It's easy to sync your calendar and share your availability with Sessions. With one click, users can easily sync their schedule and let others book a time with them. Once you're both confirmed for a meeting, you can lead more meetings by staying organized and transparent about your availability.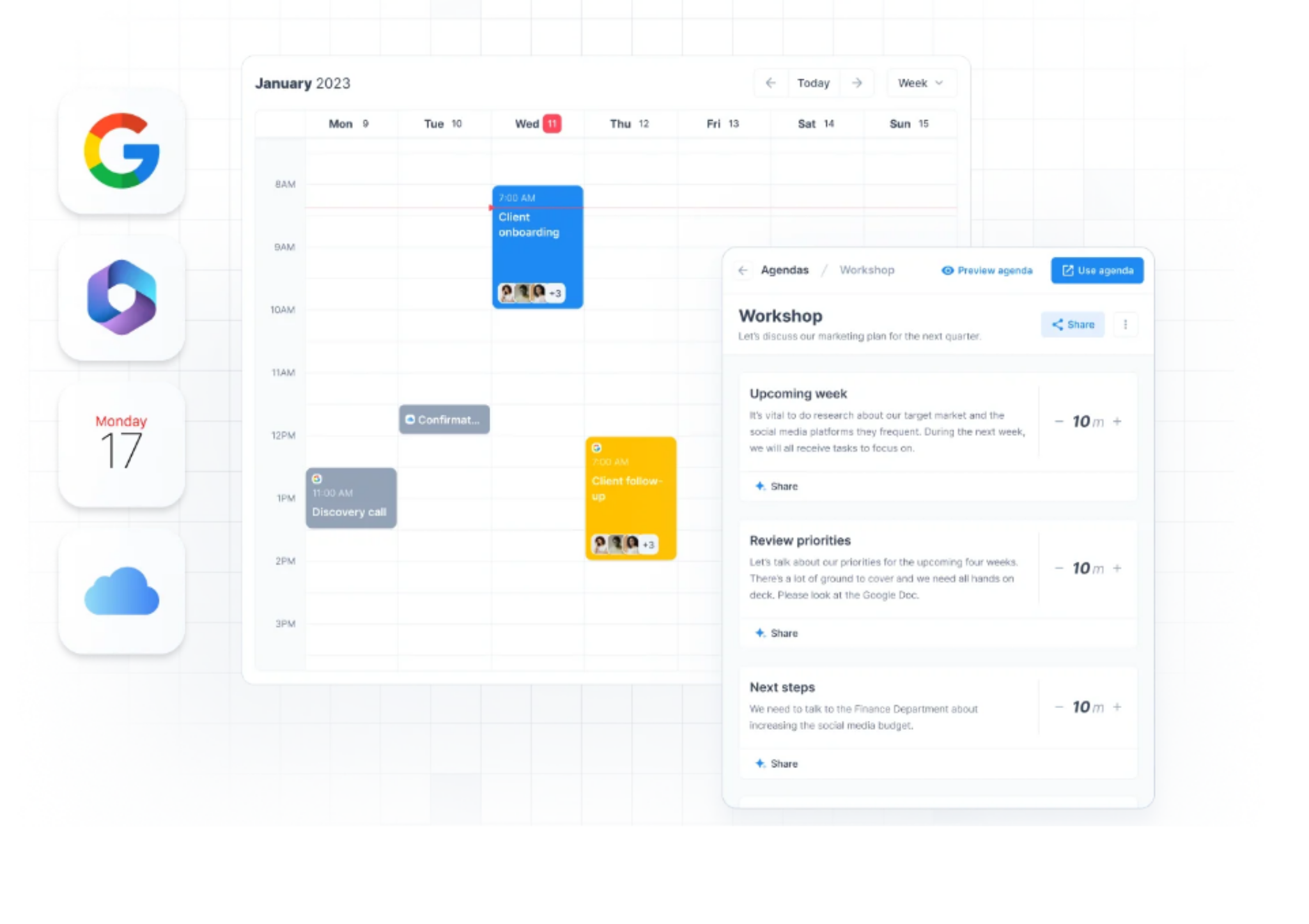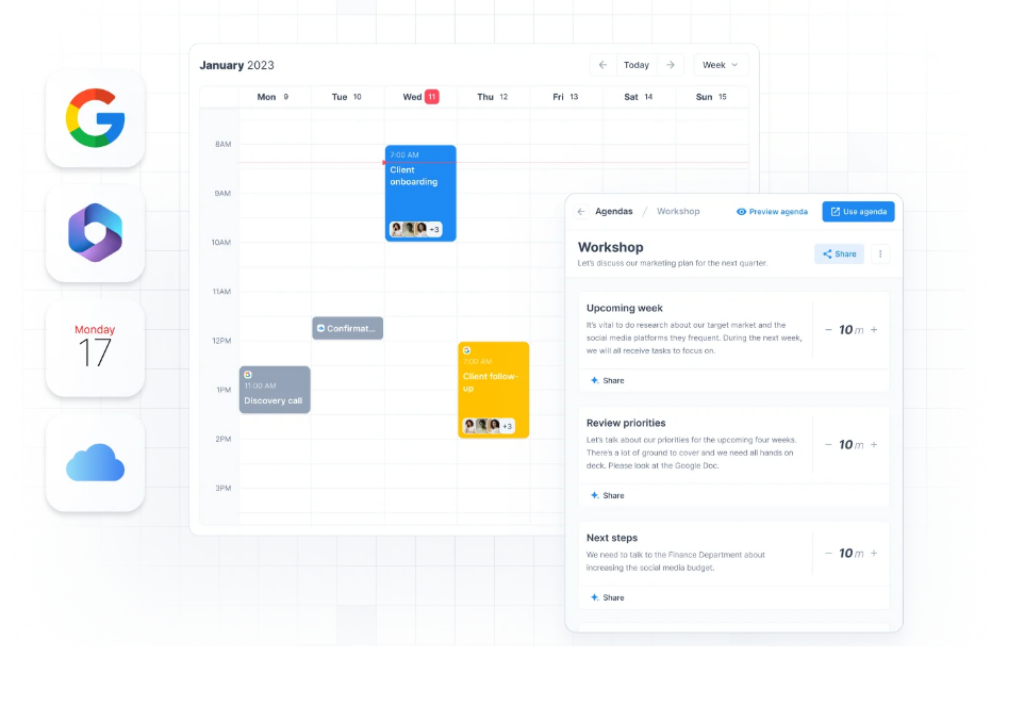 To ensure that customers can book a time that suits both of you, it is essential to design custom event pages and registration forms that stand out from the crowd. This will help you streamline the process of booking a time that works for both of you.
Additionally, guests can be invited within seconds, making scheduling the next meeting much easier. Overall, Sessions helps users stay organized and lead more successful meetings by easily sharing their schedule and accepting booking requests from interested parties.
Unique Features
More engagement. More sales. More retention
Memory and Analytics
Sessions offers recording and data management that allows users to store, review, and share meeting recordings. It also provides analytics and reporting to enable users to quickly identify areas for improvement.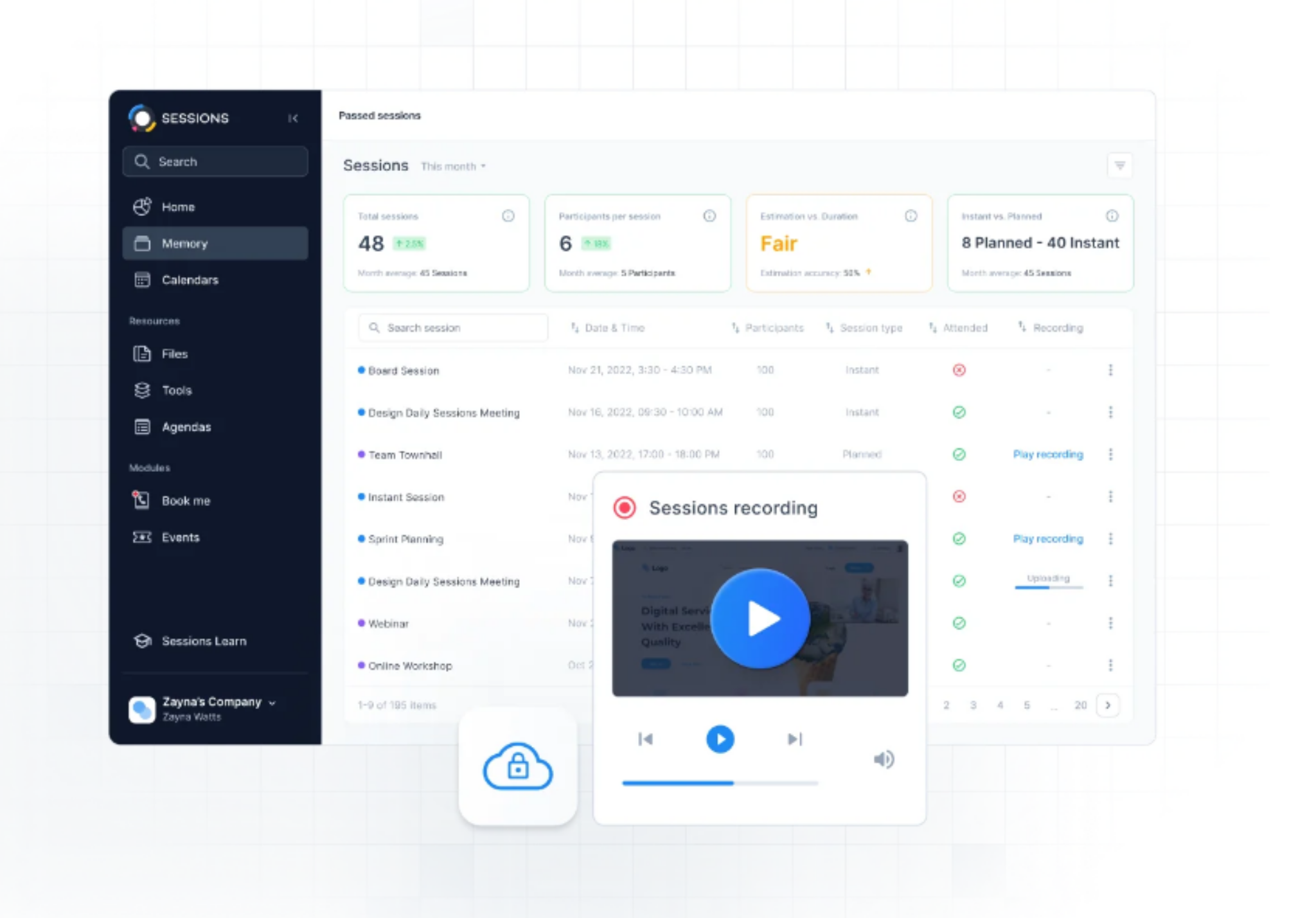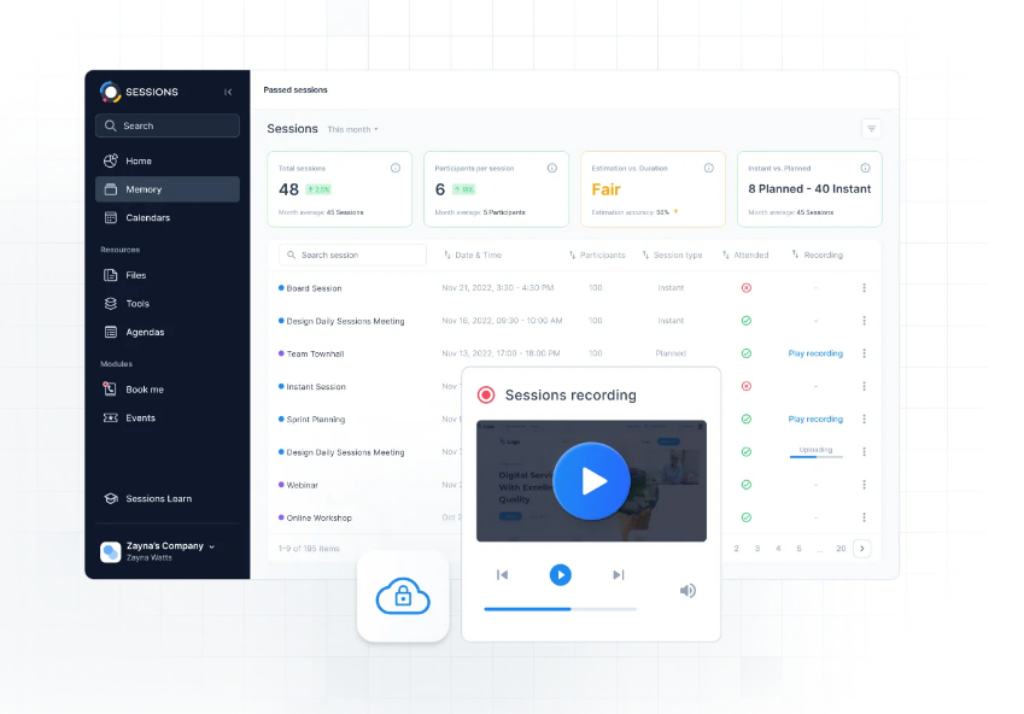 Additionally, Sessions offers secure storage, making it easy to manage large collections. The software also supports key data integrations such as database and file storage, allowing you to easily access and analyze your data. Whether you are an individual or team facilitator recording your daily activities or a business owner following up on business deals, Sessions can help streamline your work.
Interactive Agendas
With Sessions.us, users can create interactive agendas, save them as templates, and share them with their teams. These organizers can quickly build and customize the presentation schedule for their meetings. Besides, this tool allows users to save time with templates and deploy captivating demos or pitches with efficient preparation.
In addition to that, it also helps teams work together more effectively by sharing a single agenda and site for tracking meetings. Overall, Sessions.us is a useful tool for businesses that need a way to streamline their meeting planning process and achieve better results in the end.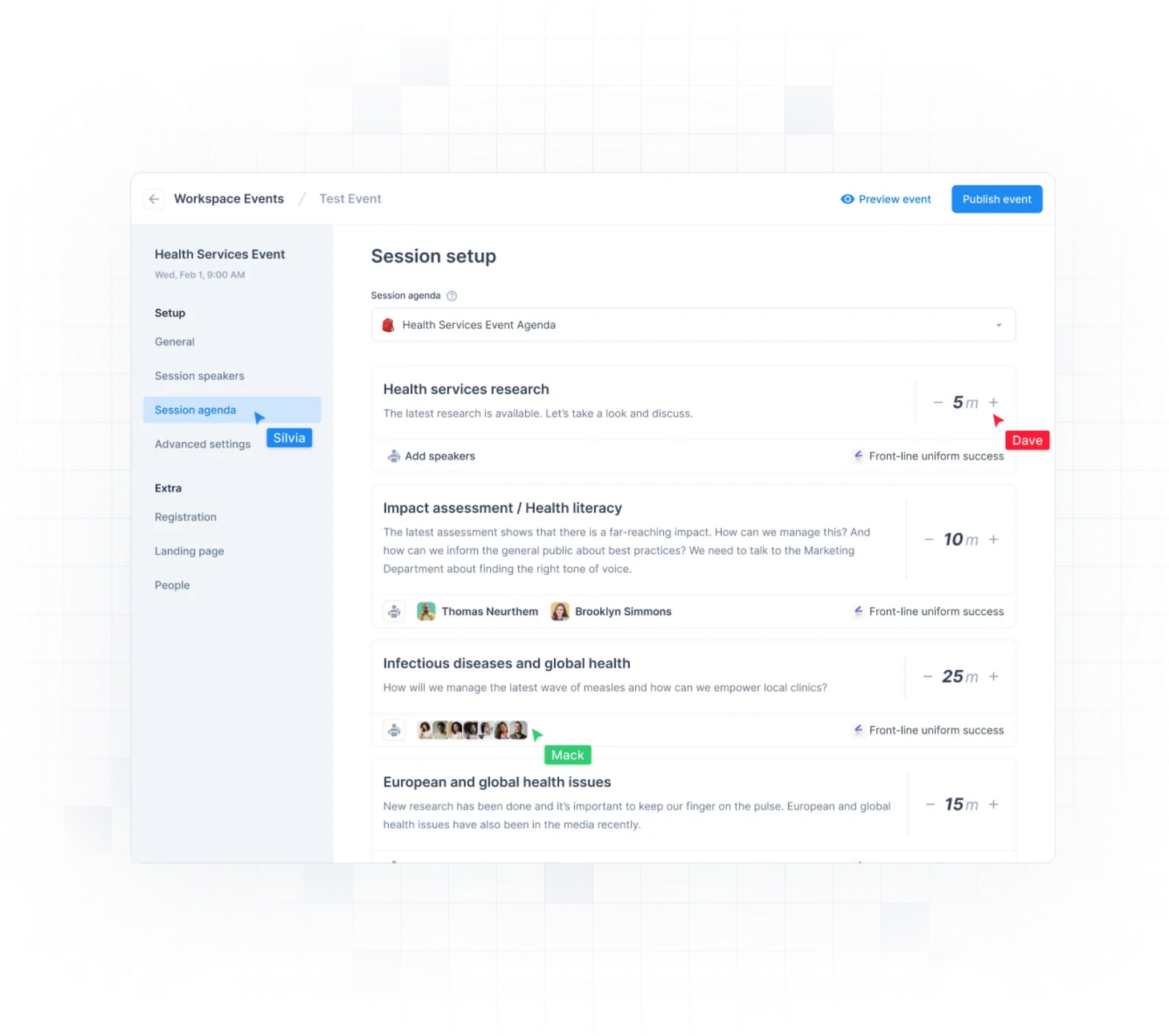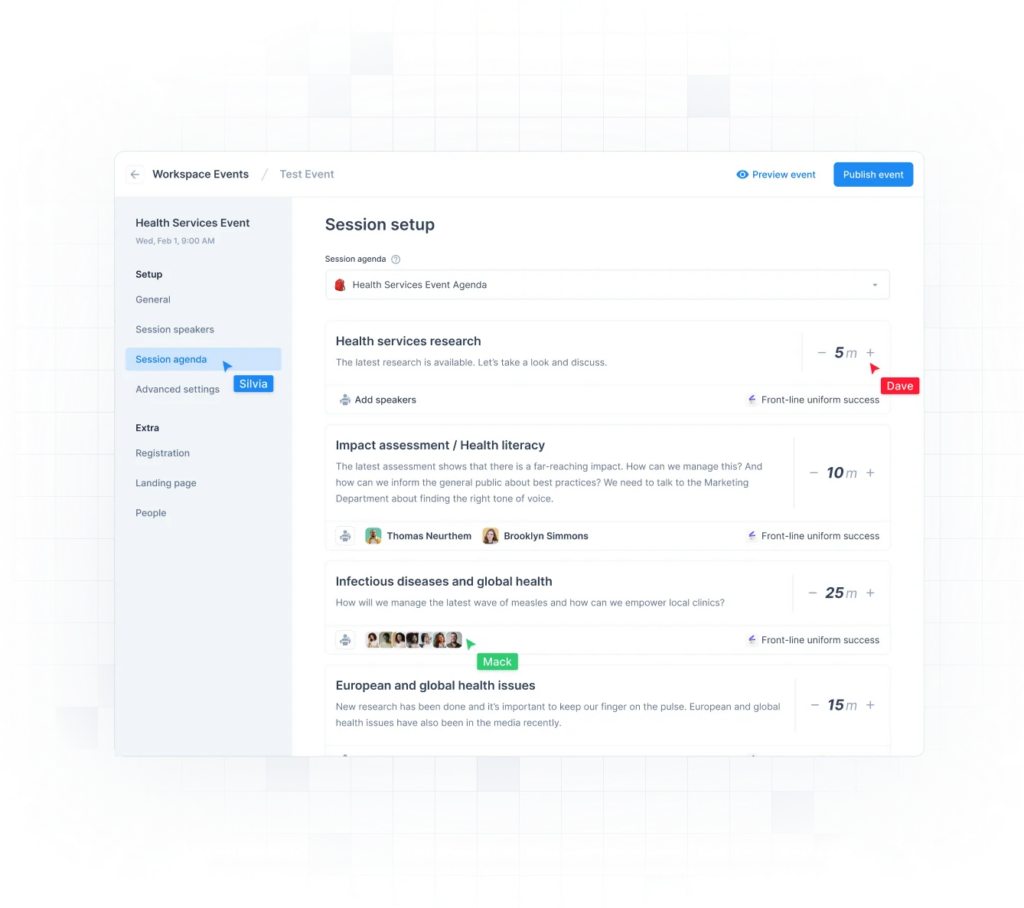 Workspaces
With Sessions, you can create and review agendas and resources in one place. This saves time during meetings, as you only have to update the agenda once. Plus, it enables teams to work together at any stage of the meeting process.
Instead of tracking a hundred versions of the same presentation, team members can share the same one. It also makes it easier for them to access the information they need ahead of time.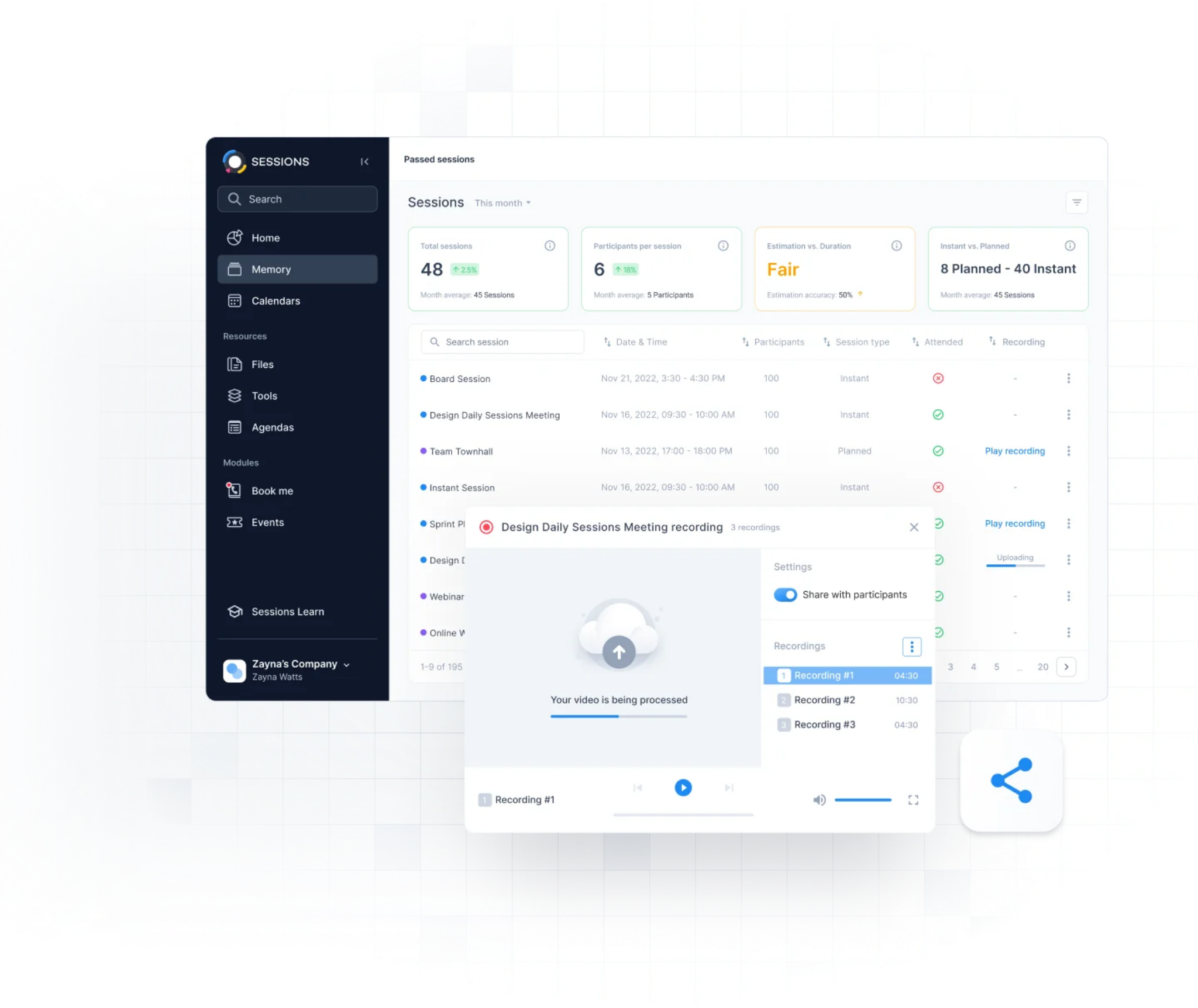 The synchronized agendas and resources allow team members to stay on track during meetings. And with shared files and folders, they can work on a project or presentation from anywhere. With Sessions, you can produce your most efficient meetings yet by getting everyone involved in all aspects of the meeting process from planning to execution.
Follow- Up
You will be able to integrate with Evernote, Notion, or your inbox to receive notes you take during a live session. After that, everyone will receive prepared takeaway emails, including links to special discounts, presentation materials, and follow-up options. Run customer satisfaction surveys on a regular basis, and you'll get instant results.
Tools and Integrations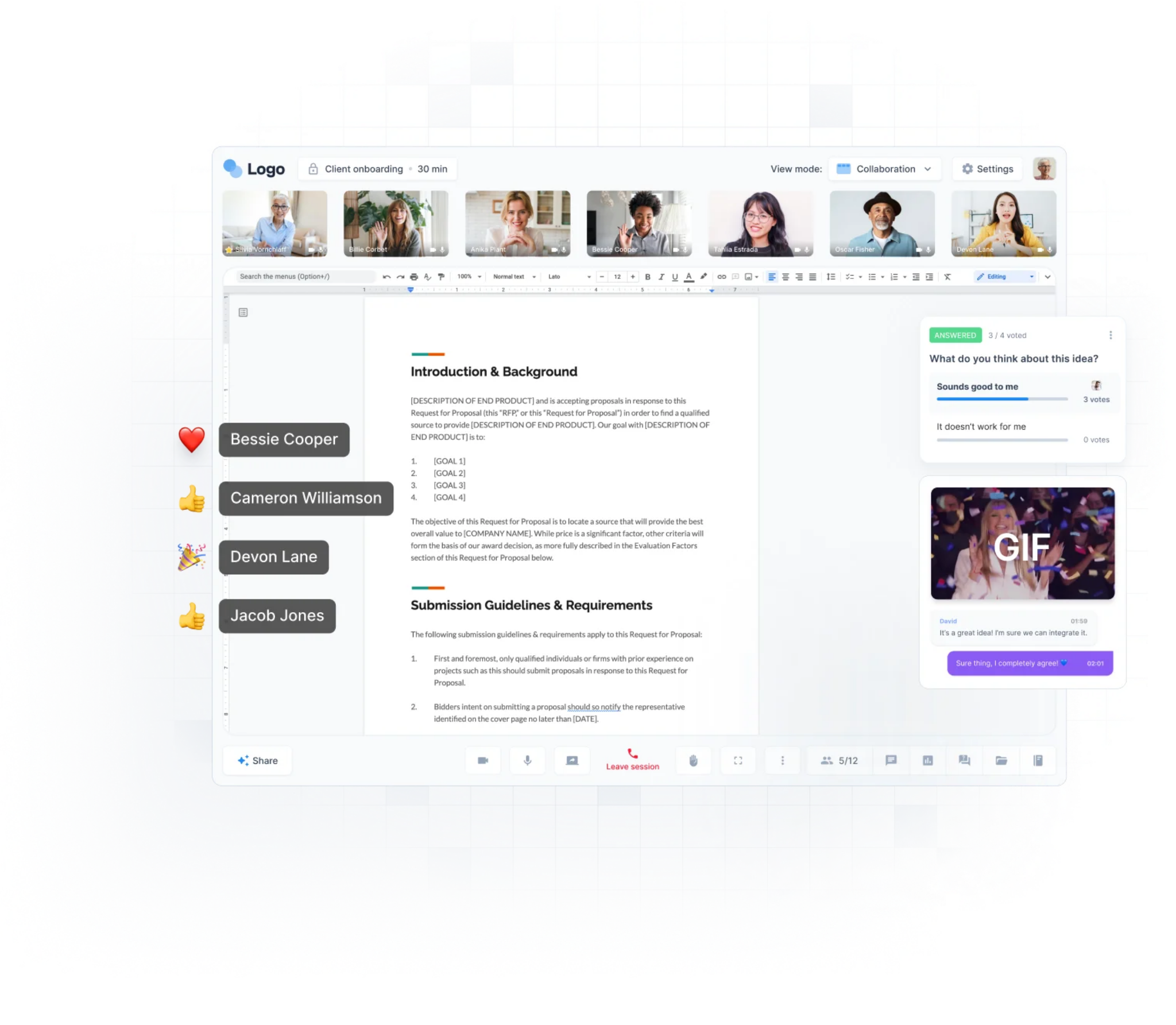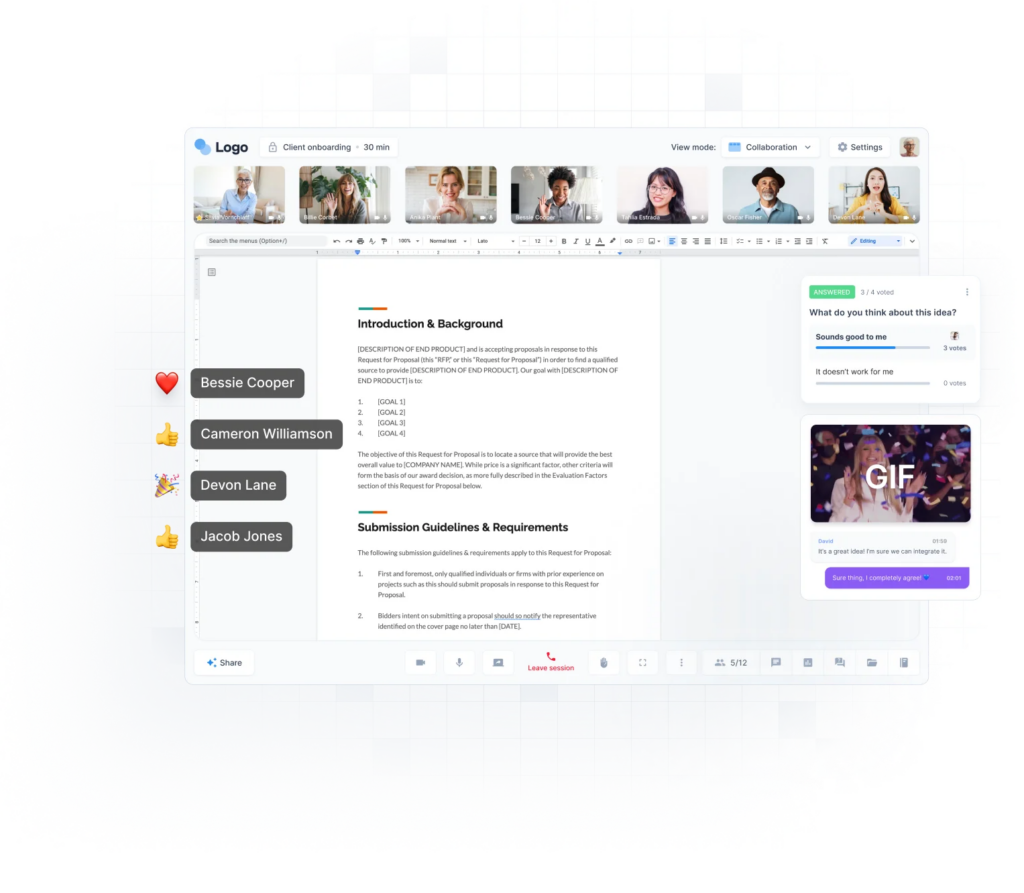 With Sessions, you can embed your favorite tools and apps to facilitate collaboration in real-time and take interactivity to the next level.. You can also bring your digital product or web app into your meeting and allow participants to try it out.
Sessions allows you to incorporate various tools into your meeting, which can help streamline the process of bringing your product to life in a virtual environment. Whether you're planning a new sales strategy or launching a new product, Sessions is the perfect platform for engaging with your audience online.
Access your Google Drive documents and collaborate there and then Load your Micro, Mentimeter, Slido, Figma, and Canva projects. Sync your private notes with Evernote and Notion.
Why Use Sessions
Use Cases and Applications
Creates more engaging events and gets people interested in your product.
Helps to Scale your sales process and convert more leads.
Sessions enable customer-facing teams to wind more deals faster.
 Ideal for onboarding and interactive training sessions.
Sessions help to prepare, run, and follow up online courses and roundtables more efficiently. 
Ideal for discovery calls, interactive demos, and follow-ups.
Sessions is redefining hybrid communication by bringing all your collaboration tools in one single place.
Build and retain customer relationships through interactive meetings.
Pricing Plans
Monthly Pricing and Annual Pricing
Sessions has a Free Trial and Pro Plan starting at $90 per month.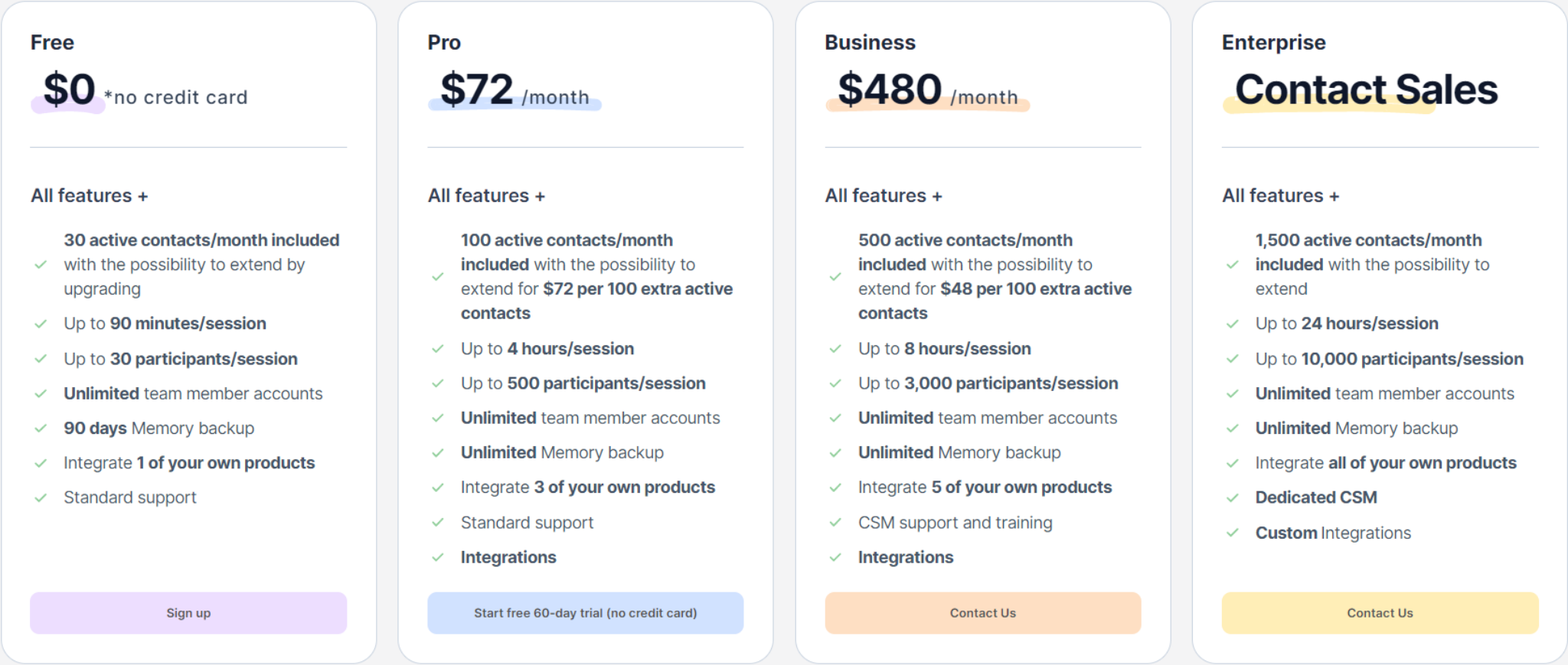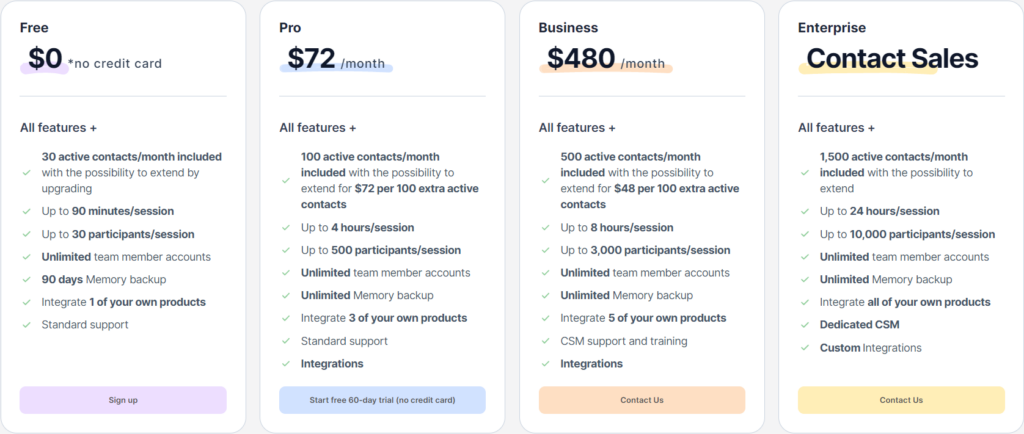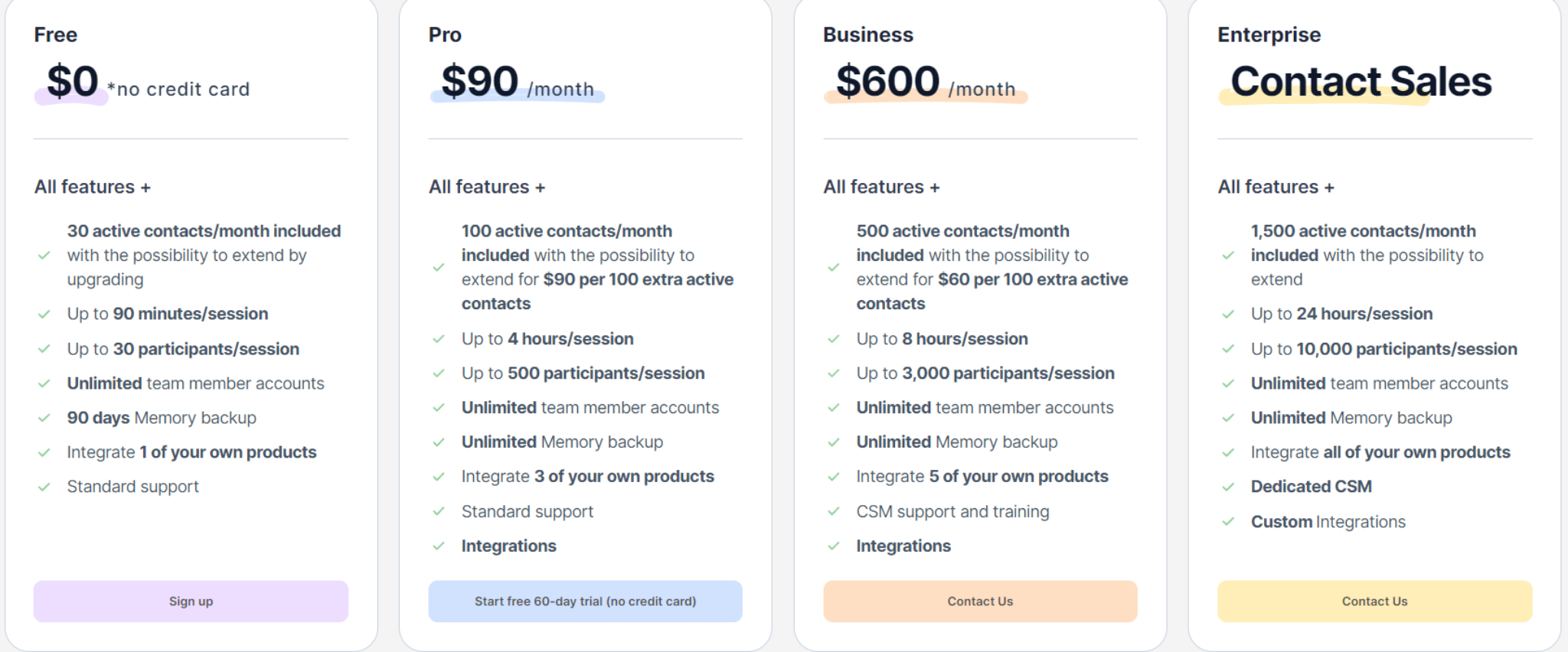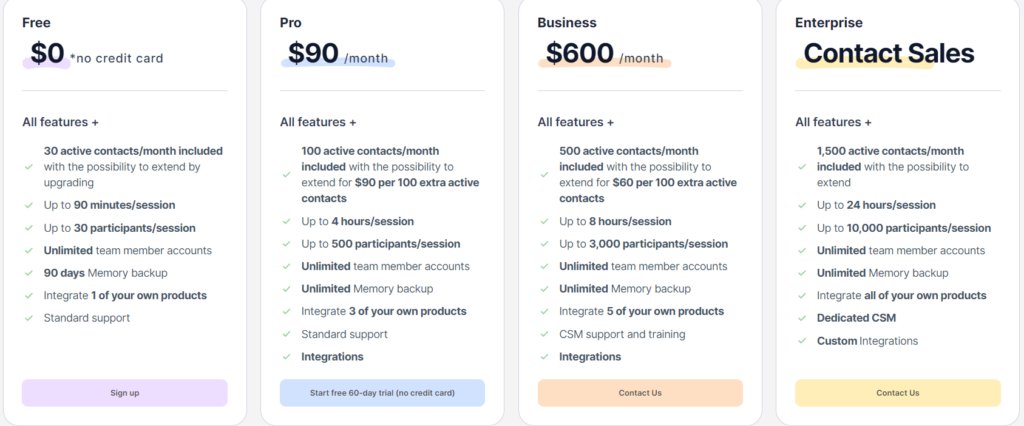 Support
Technical Support, Knowledge Base, Roadmaps, Changelogs
Alternatives
Similar Apps
Zoom Meetings are easy, reliable, and secure, providing HD video, audio, and content sharing across everything from your mobile and desktop devices to telephones and conference room systems.
Calendly makes scheduling meetings easy and efficient, eliminating the hassle of back-and-forth emails so you can get back to work.
Bookafy is a Real-time appointment booking with automated calendar syncing, text reminders, and more.
Final Verdict
Are Sessions Right for You?
Sessions is the perfect solution for businesses that want to host live video and audio broadcasts featuring expert speakers, demos, and presentations.
It's a simple yet powerful way to connect with your customers, boost productivity, and increase sales. And it only takes a few minutes to set up. If you're looking for a reliable and effective broadcasting platform that allows you to stream live video and audio sessions, look no further than Sessions.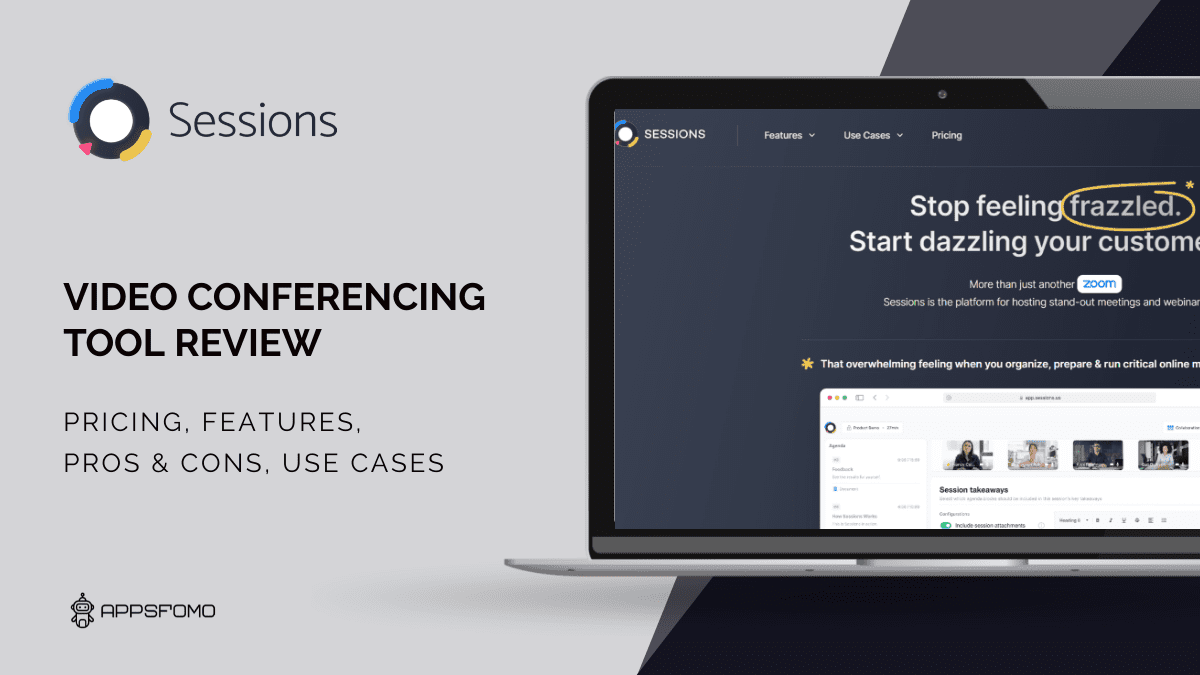 Specification:
Sessions:Maximizing Your Productivity with User-Friendly Meeting Platform
| | |
| --- | --- |
| Review Date | January 2023 |
| Company | Sessions Technologies |
| Country | USA |
| Initial Release | 2021 |
| Pricing | Annual Payment, Montlhy |
| Free Version | Available |
| Lifetime Deal | No |
| LTD Platform | N/A |
| Money-Back | N/A |
| Support type | Email, Ticketing |
| Integrations | Yes |
| Supported Device | Browser, Web Based |
| Mobile app | Not Available |
| Affiliate Program | No |
PROS:
Easy and flexibility of creating campaigns and using spintax within campagins..
High Deliverability when compared with other mail providers.
Multiple domains that you can attach to each account.
Auto warm up feature which ensure that, your email lands in clients' inbox.
Super quick and friendly customer support
CONS:
They don't have all the advanced features that other tools have.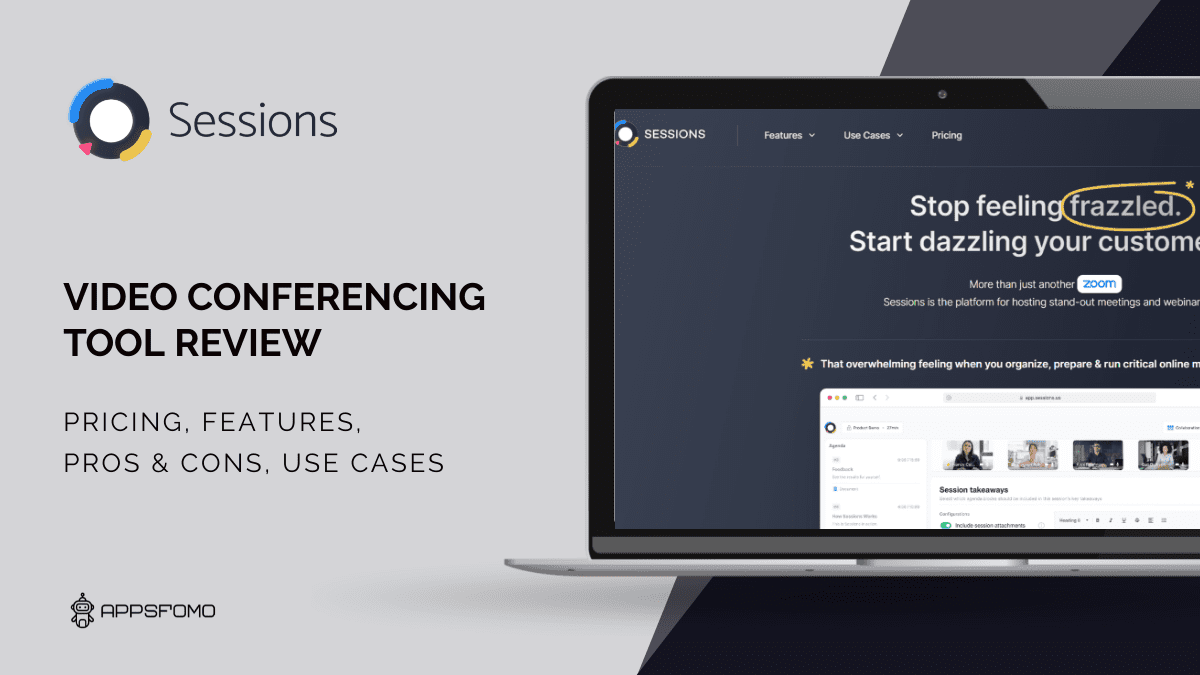 Sessions:Maximizing Your Productivity with User-Friendly Meeting Platform