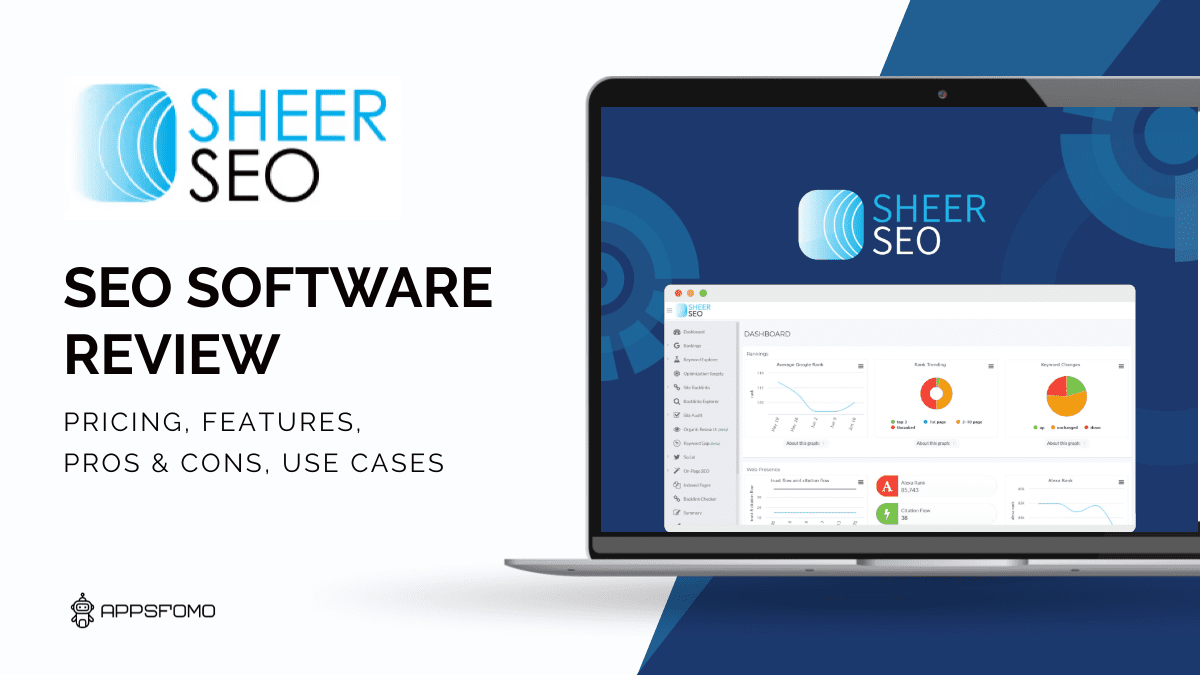 SheerSEO: The All-in-One SEO Platform for Site Analysis
Add to wishlist
Added to wishlist
Removed from wishlist
0
Add to compare
Search engines are constantly changing their algorithms, which can affect your website's ranking. That's where SheerSEO comes in – it's a complete SEO software that helps you rank higher on search engines. With SheerSEO, you can research your competition, track your website's traffic, and optimize your content for maximum results. Plus, it's affordable and easy to use, so it's the perfect tool for any business owner looking to improve their online presence.
SheerSEO is a unique and powerful SEO software that automates your entire on-page and off-page SEO efforts, making it an invaluable tool in your arsenal. With features like rank tracking, SEO audit, on-page analysis, keyword research, bloggers outreach, backlink check, and white-label reports.. So what are you waiting for? Start using SheerSEO today to take your business to the next level!
What Is SheerSEO
Sheer SEO is Complete SEO software that automates your SEO efforts, including rank tracking and link building. It is a simple, easy to use and Robust SEO tool. It includes rank tracking, SEO audit, on-page analysis, keyword research, bloggers outreach, backlink check, and white-label reports.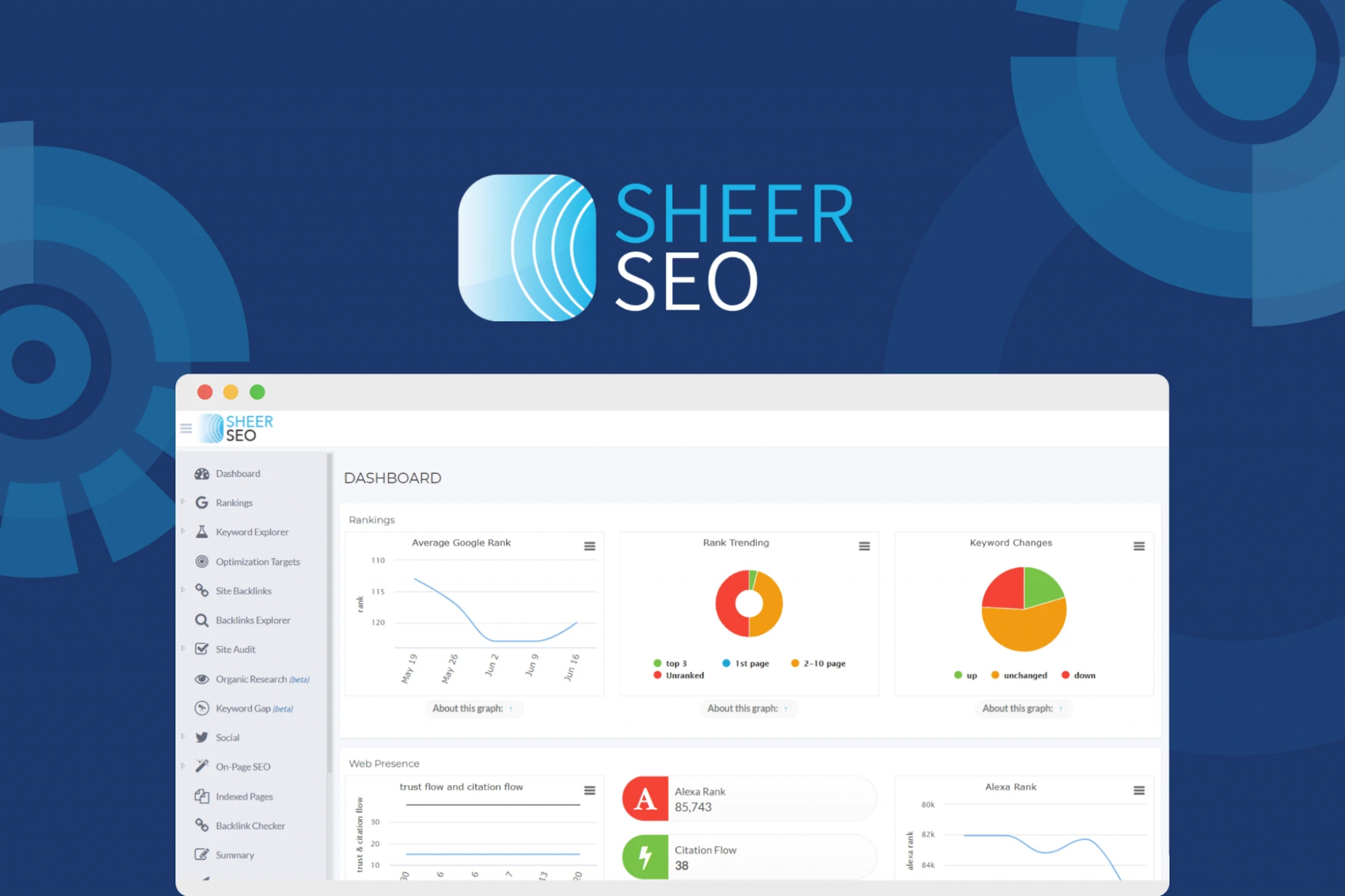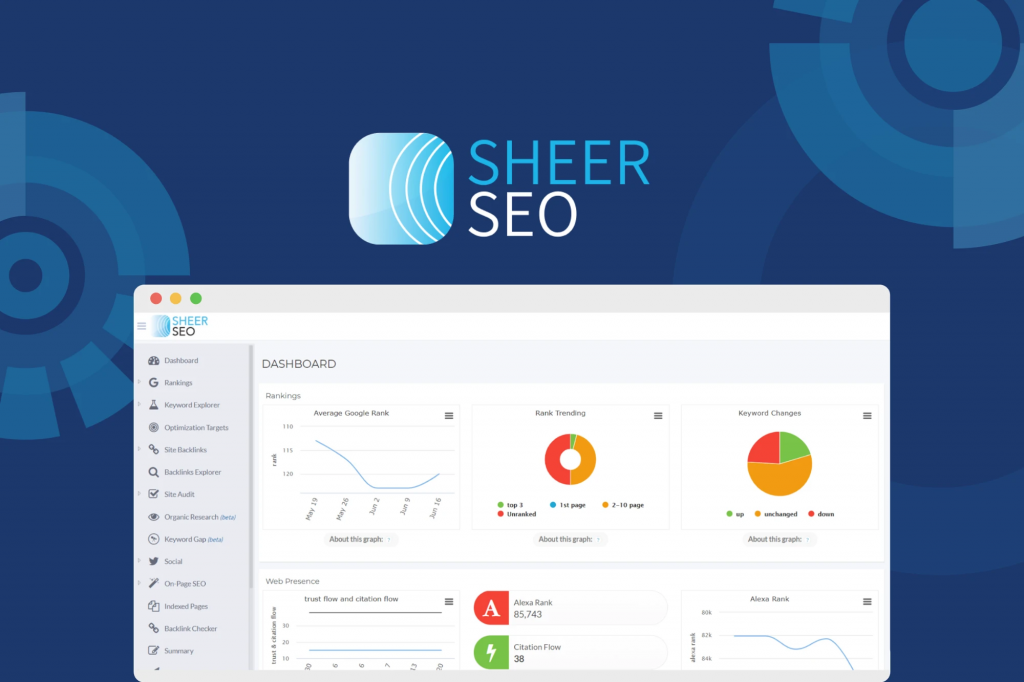 How does it work?
Rank Tracking : Track your keywords in all major search engines.
Page Optimization : Get optimization grade and see what needs to be fixed to get your page fully optimized for each keyword.
Explore & Create Backlinks : Explore your site's backlinks and examine their value and changes. Create new backlinks from relevant bloggers & web directories.
For SEO Agencies/SEO Pros : Many SEO agencies use this software for tracking their clients, optimize websites and manage backlinks.
Reporting : Reporting can't be easier with our PDF and CSV reports. Reports can be created manually, or mailed automatically.
Competitors Research : Analyse their ranked keywords, backlinks and content. See what works and for them and use the same strategies that work for them.
Company Details
Sheer SEO was founded by Ayal Aldama, who had a hobby of developing small websites as a software engineer and discovered the power of SEO. However, he couldn't find good software solutions for SEO at the time, so he quit his job to develop online software for SEO and thus founded this tool.
Company was founded in USA in the year 2007.
Features
If you're looking for a thorough and effective SEO tool, look no further than SheerSEO. This software provides users with easy access to a range of features that can help optimize their website for search engines.
Rank Tracking (SERPs Tracking)
One of the most important things you can do to improve your website's SEO is track its rank on different search engines. This will allow you to measure and assess the impact of your SEO efforts, as well as make necessary adjustments in order to keep ranking high.
SheerSEO is an all-in-one SEO tracking software that helps you to monitor and optimize your website's rankings. It monitors Google, YouTube and Bing for keywords of your choice and provides you with a complete overview of the performance of each keyword.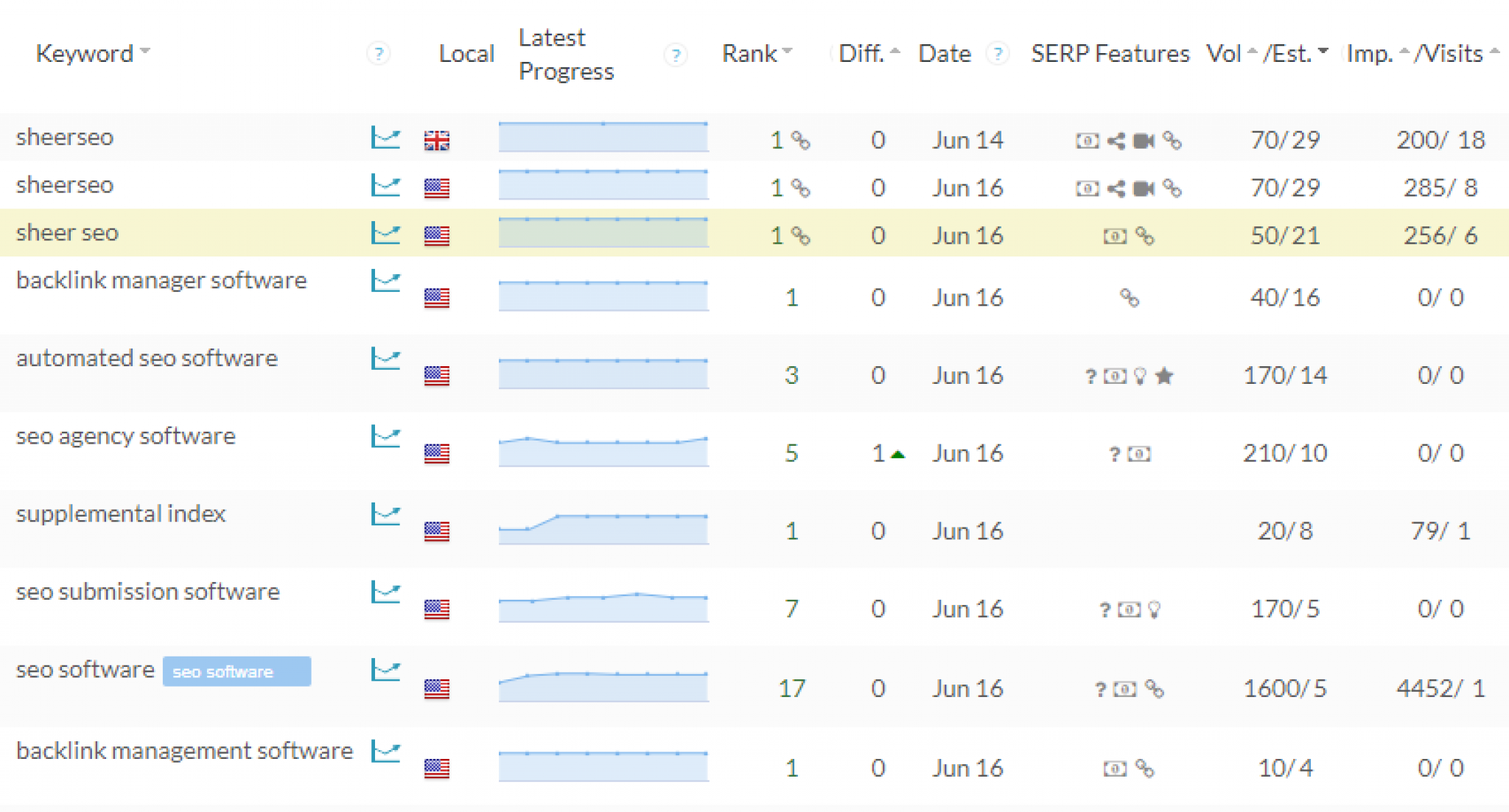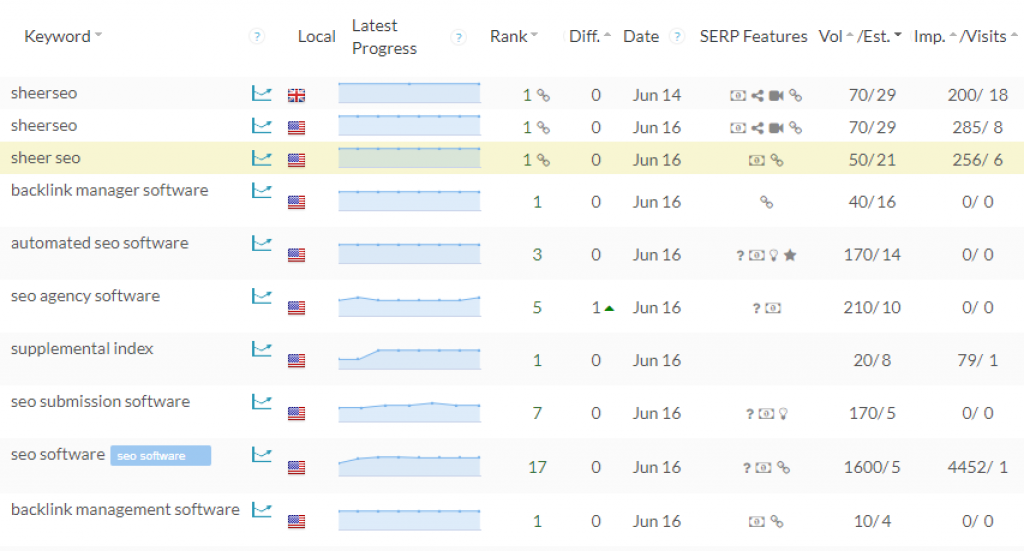 Keyword Explorer
Research for the best keywords for your pages. Based on your related keywords, competitors, or Keyword Planner. This software allows users to research and find keywords for their site easily – making it one of the most comprehensive keyword discovery tools available on the market.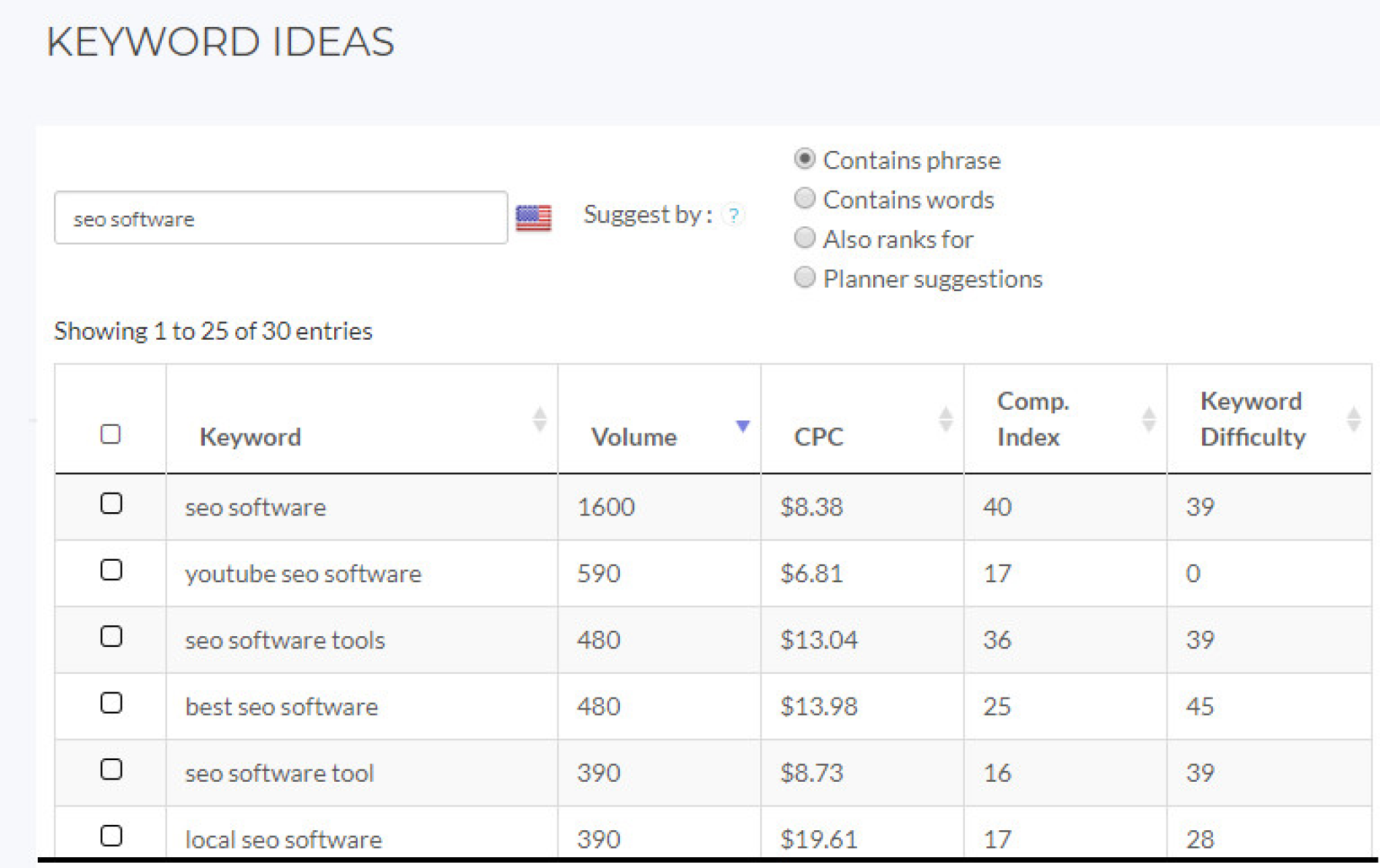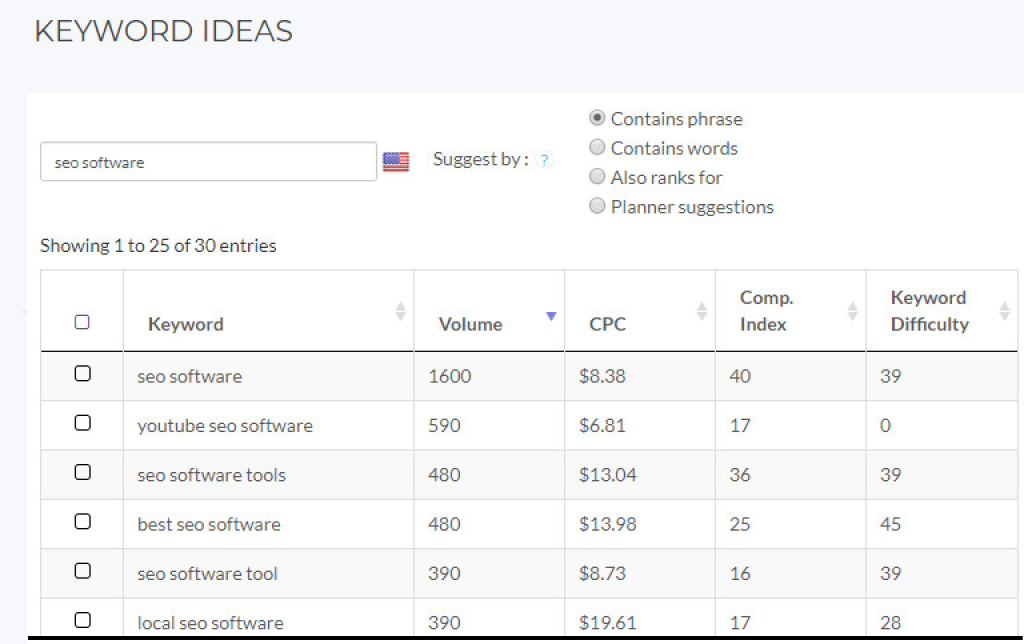 SEO Site Audit
Find SEO issues on your website. Filter by issue type, correct, and recheck. Once these issues are fixed, it will improve its search engine ranking and visibility overall!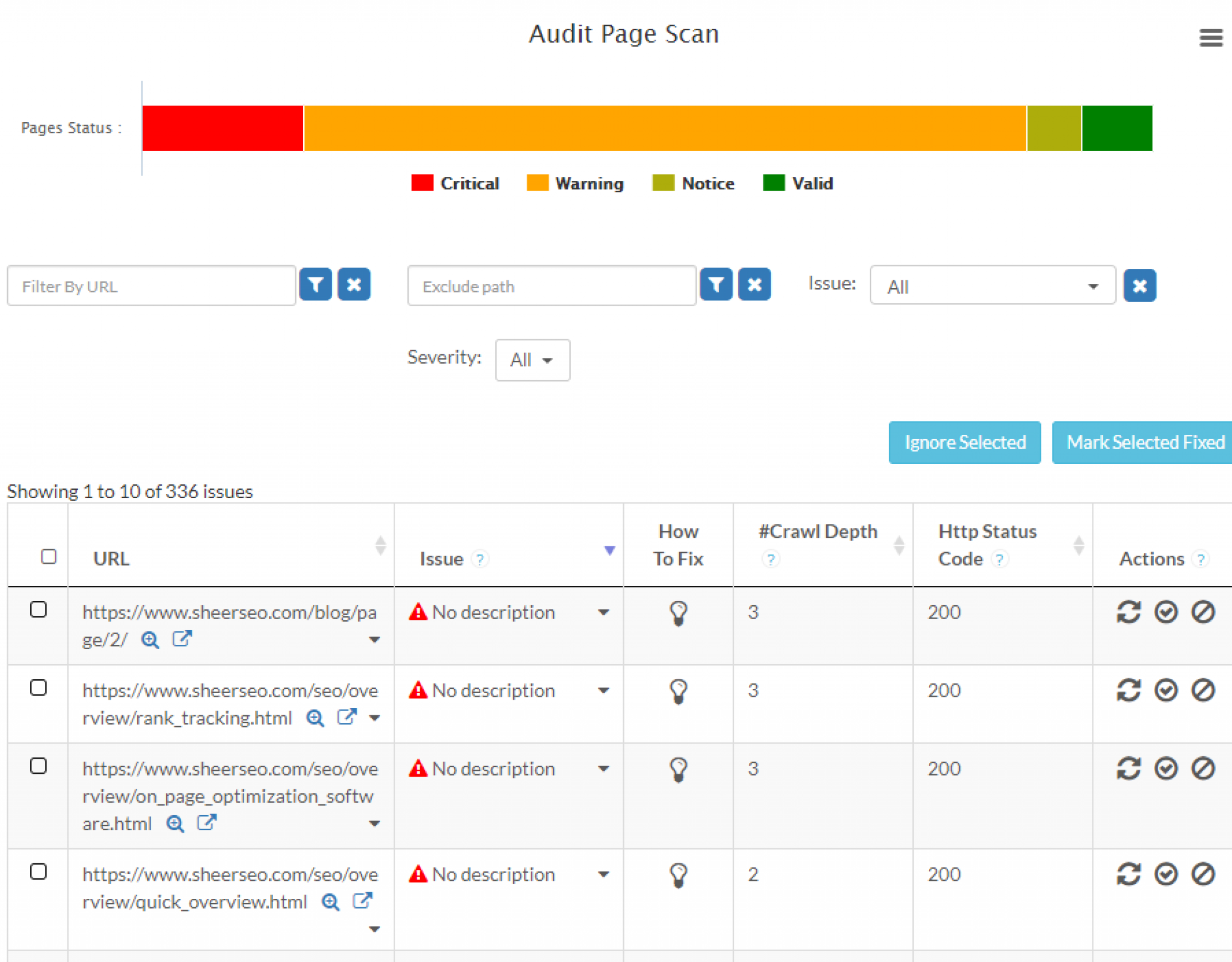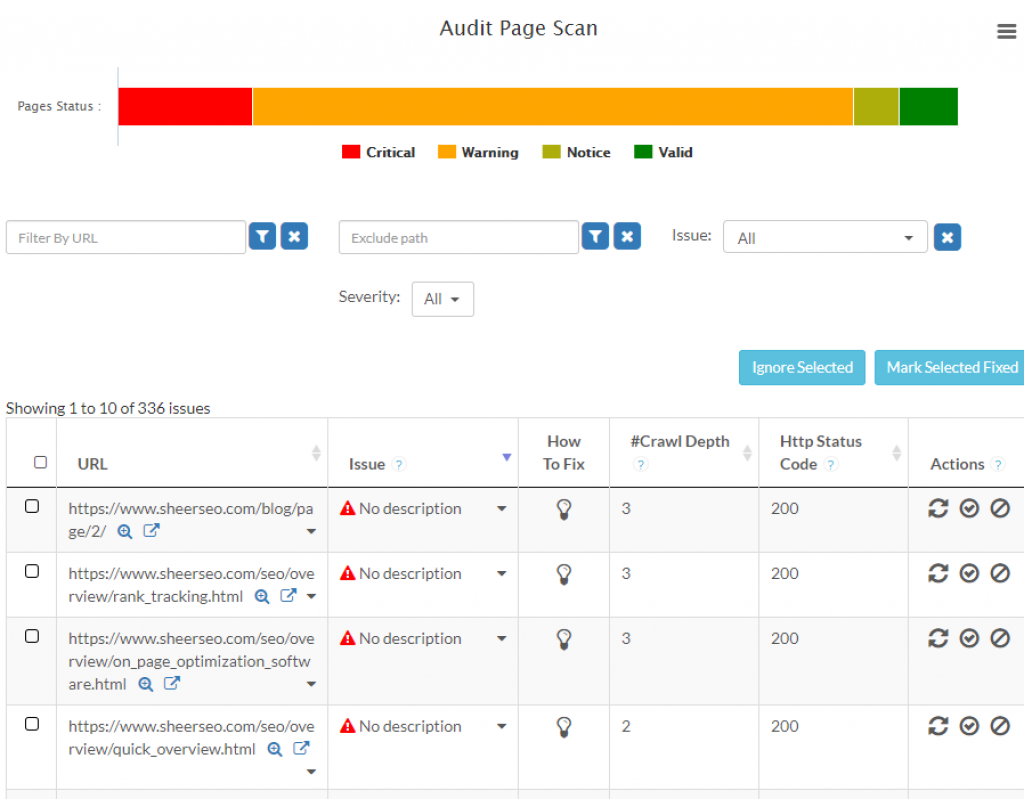 Backlinks Management
One of the most important aspects of SEO is backlinks. One of the most critical assets a site has is backlinks. SheerSEO is a powerful and easy-to-use backlink management and analysis tool. It can help anyone analyze their inbound links, track their progress, get alerts whenever new links are added to the site, follow up with link building campaigns effectively and lots more.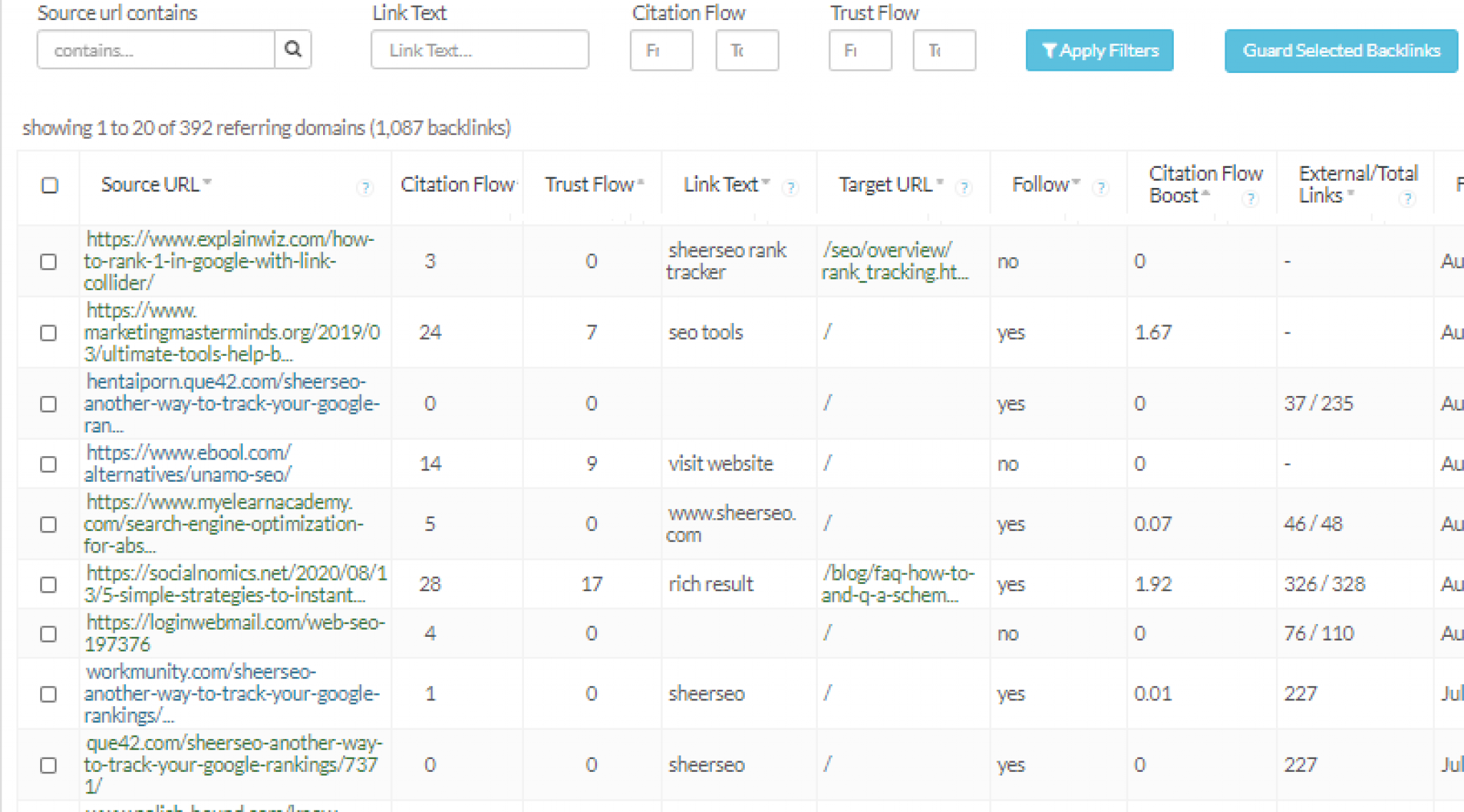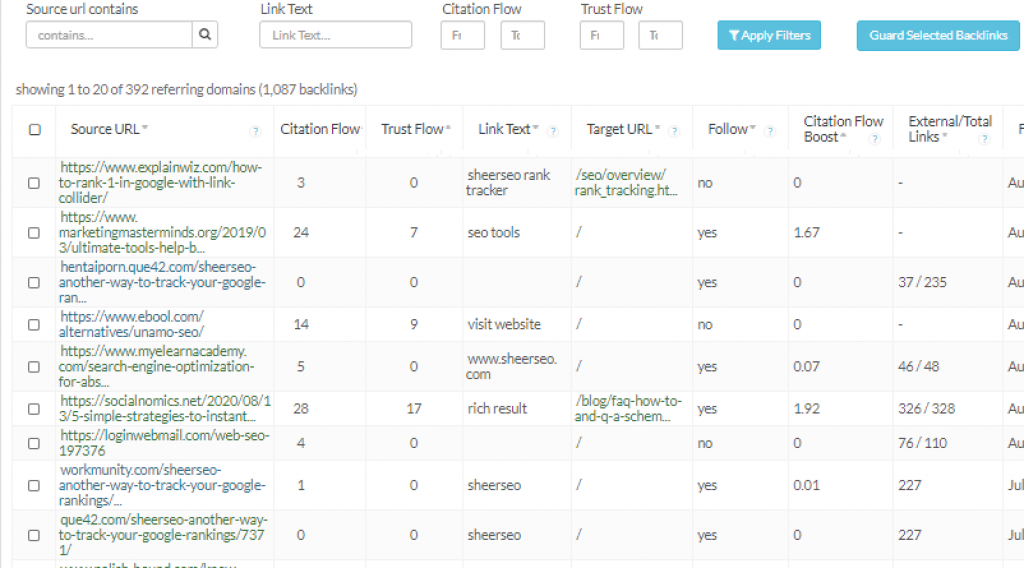 Use Data from Google Analytics & Webmaster Tools
See the actual traffic coming from organic rankings using Analytics & Search Console data.
It enables importing data from Google Analytics in advanced and professional accounts. This information can be used to depict the actual number of visitors for each of the keywords tracked, based on organic search. G. provided the data for this research. The remaining rankings data is then presented to analytics, which we refer to as "real clicks." As a result, it's easier to see how the benefits of keywords ranked in organic search listings may be realized.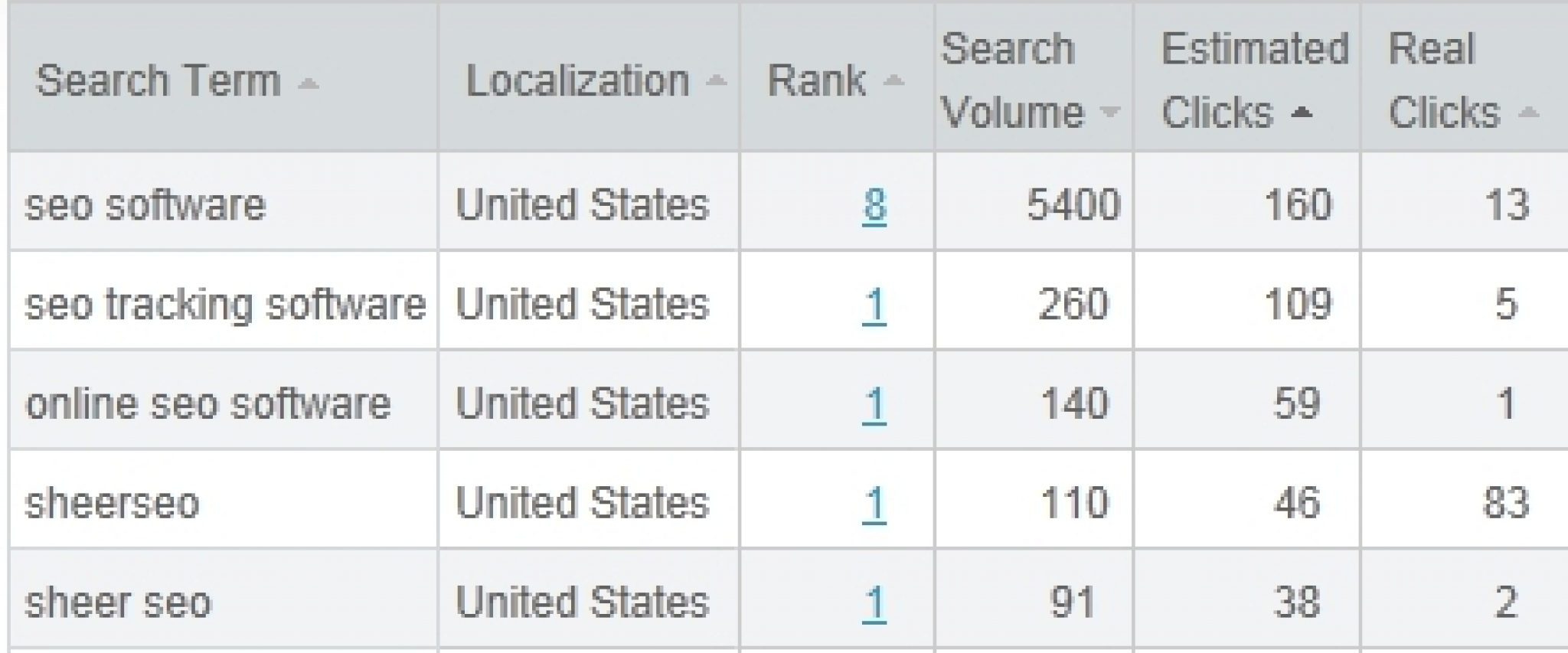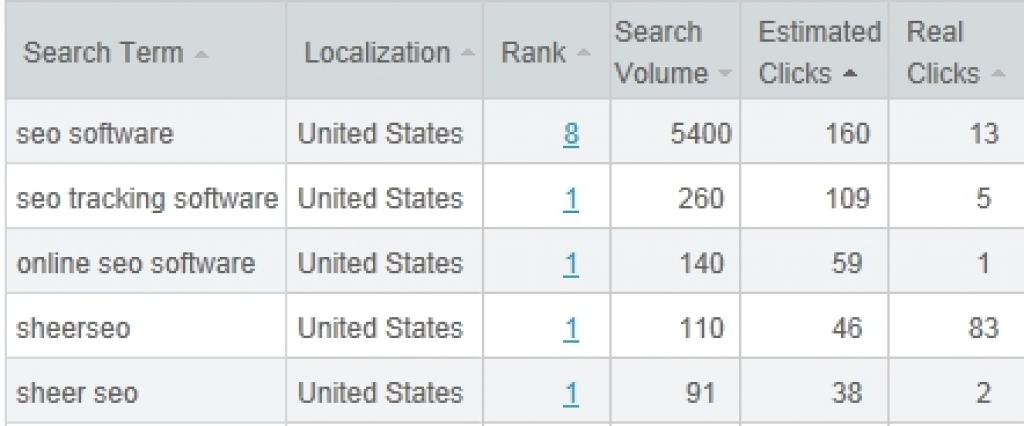 Directory Submission Software
Submit your site to multiple web directories using our semi-automated directory submission software.
First, It will assist you save and organize the essential information that every directory requires. As a result, you won't have to fill out the same kind of tedious forms in each web directory. You can use one profile to submit to all of the directories you choose in SheerSEO by simply setting up one.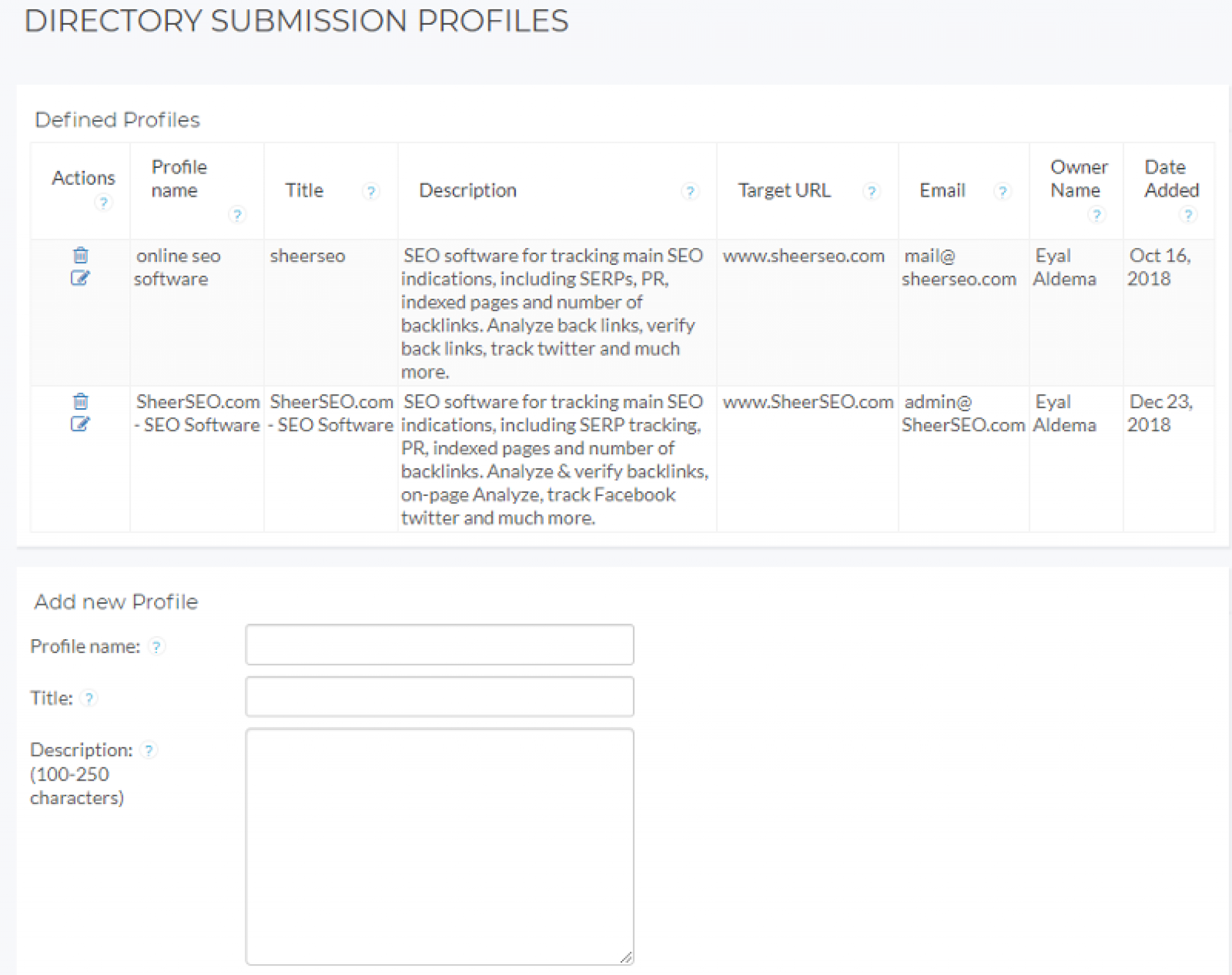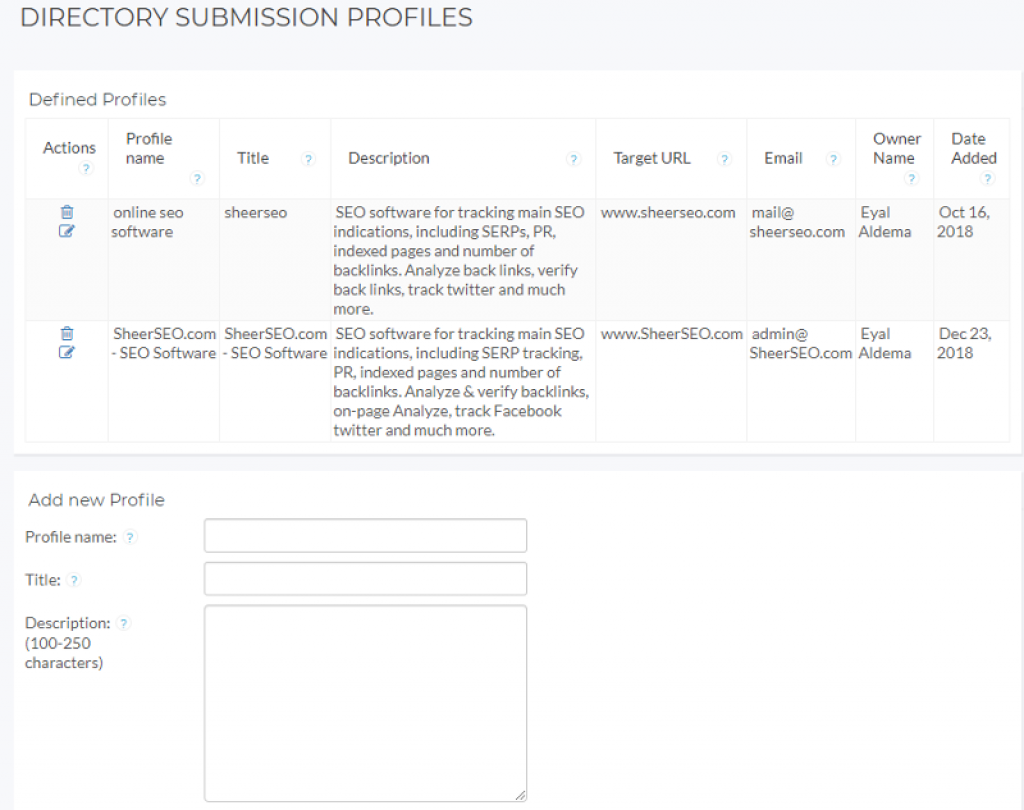 Bloggers Outreach
Bloggers need to be on the lookout for powerful SEO software that can help them attract more traffic to their blogs. SheerSEO is one such tool that not only helps bloggers optimize their blog's ranking but also keep track of its analytics so they know how well it is performing. Blog reviews are a good source of natural backlinks. Find relevant blogs and automate communication with bloggers.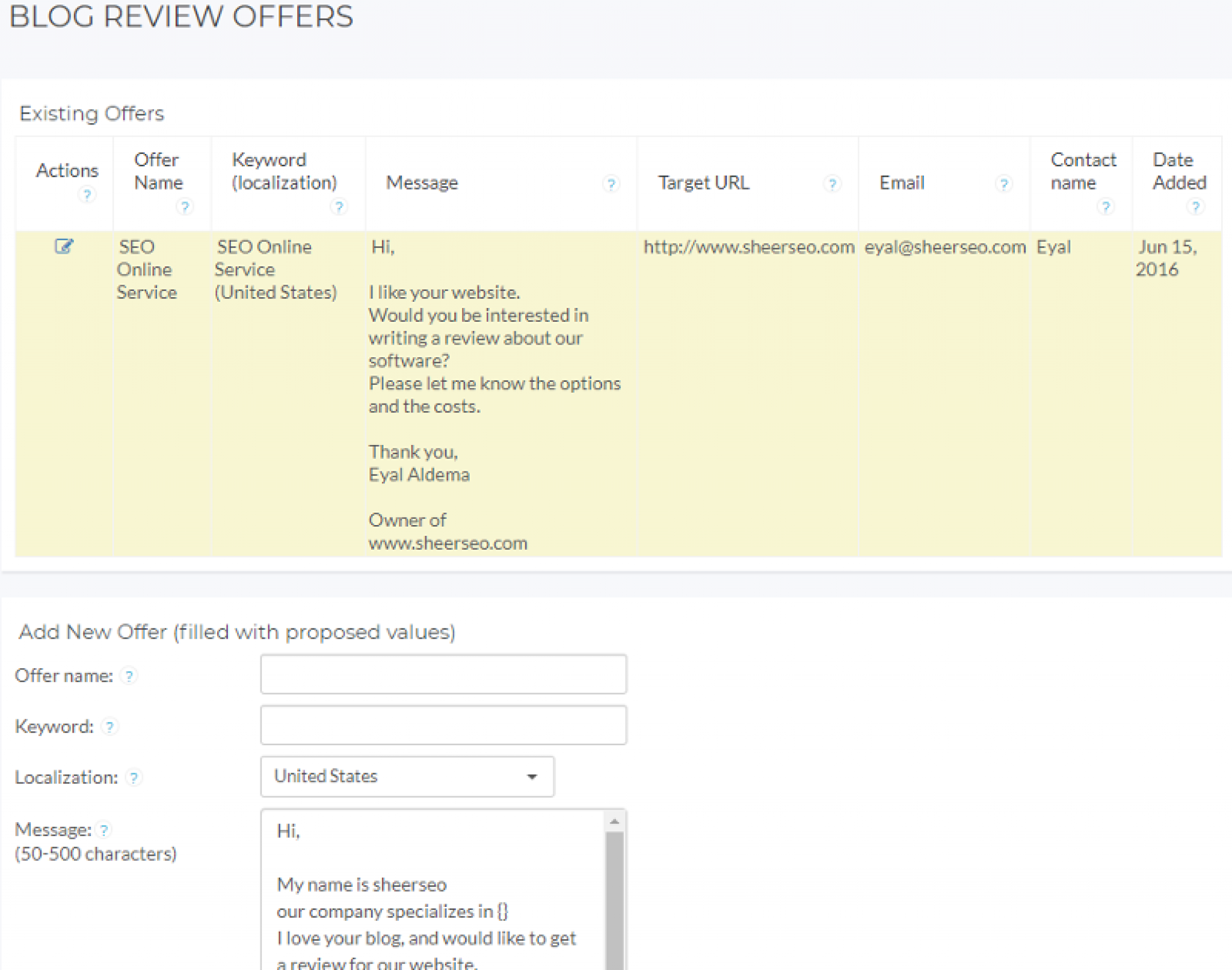 Traffic Estimation
Estimate the potential traffic and value you can get from ranking for organic search. This accurate traffic estimation tool provides valuable insights into your website's traffic sources and weaknesses – helping you to make informed decisions about how best to optimize them. Moreover, by tracking your progress over time and making changes as necessary, SheerSEO allows you to boost your website's SEO efforts in a sustainable way.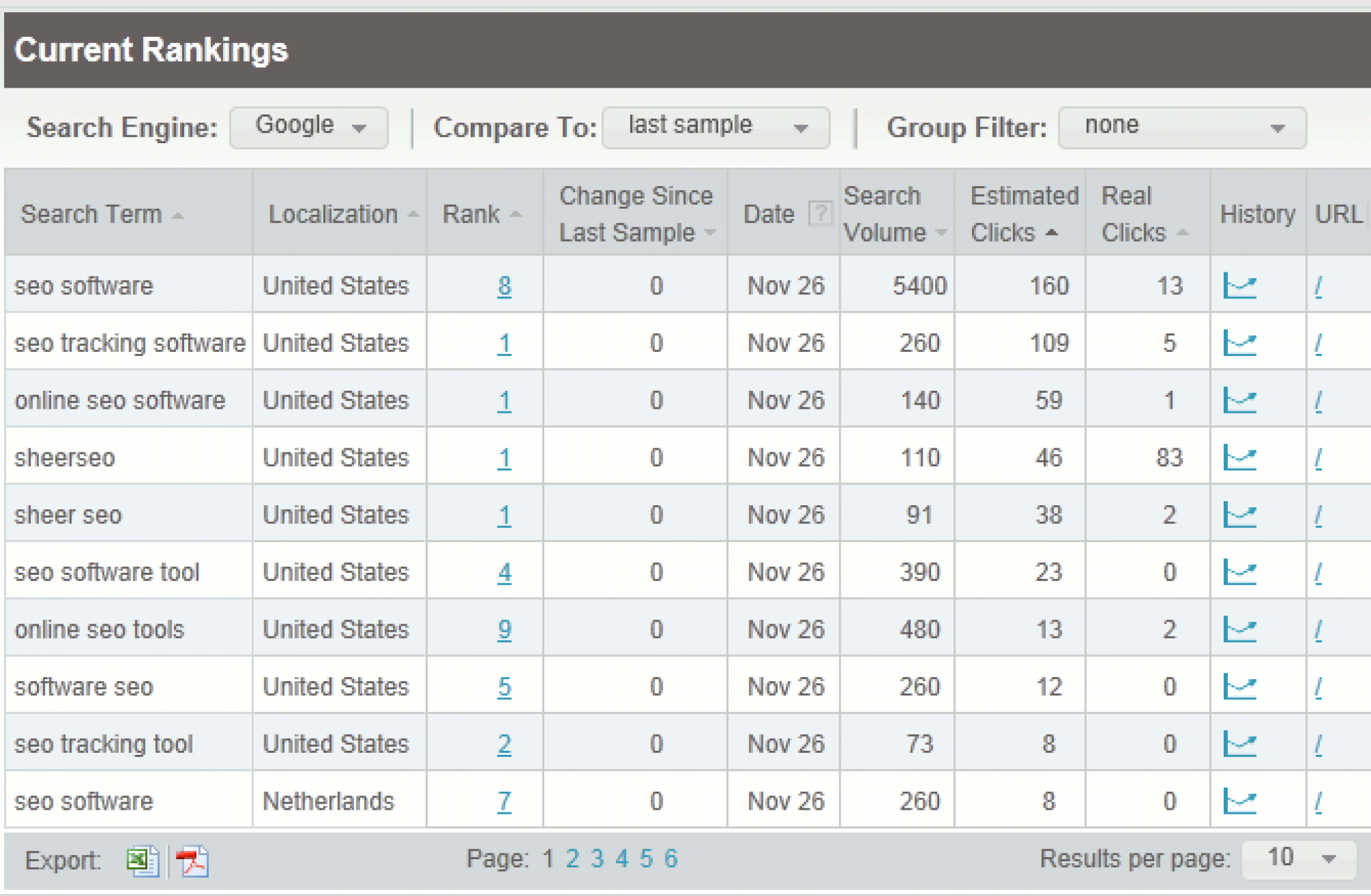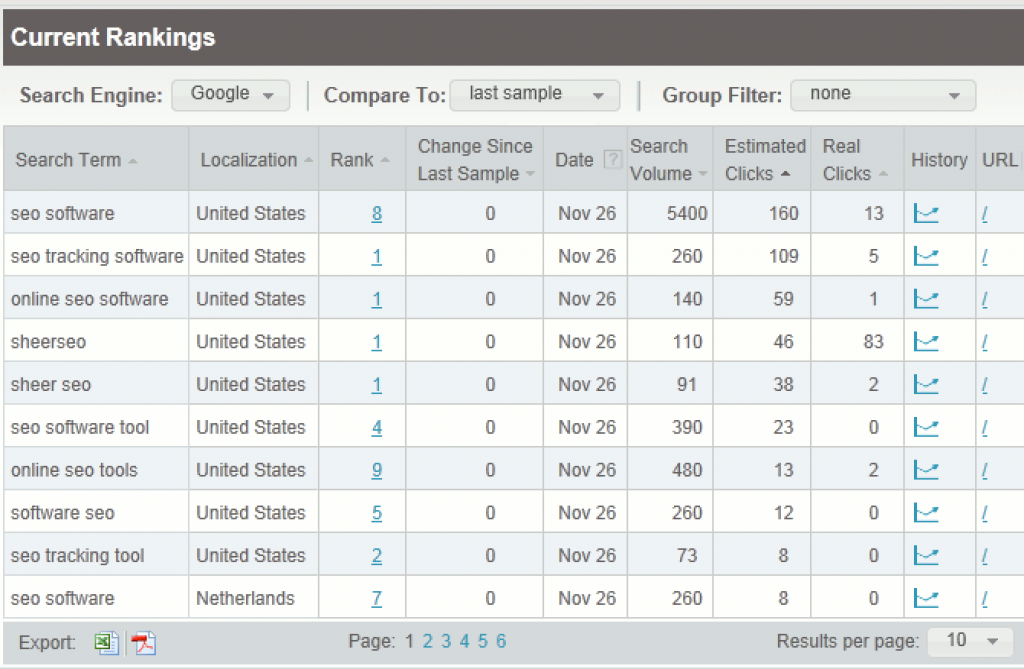 Facebook Tracking
For website promotion, Facebook is a very useful tool. According to some SEO experts, Facebook shares may influence your Google rankings. Facebook activity that mentions your website is tracked by SheerSEO. Facebook likes and comments are just a few of the items.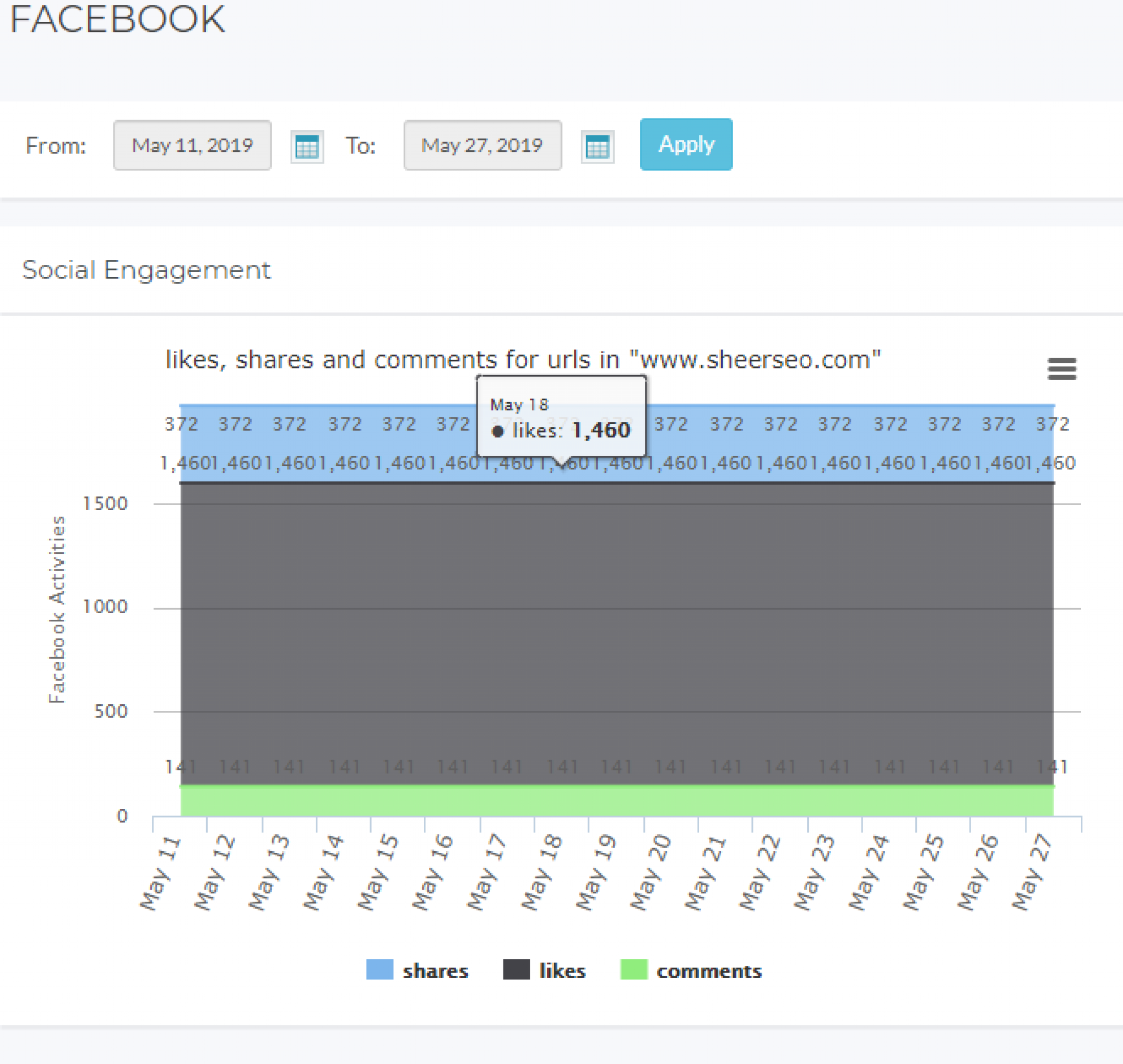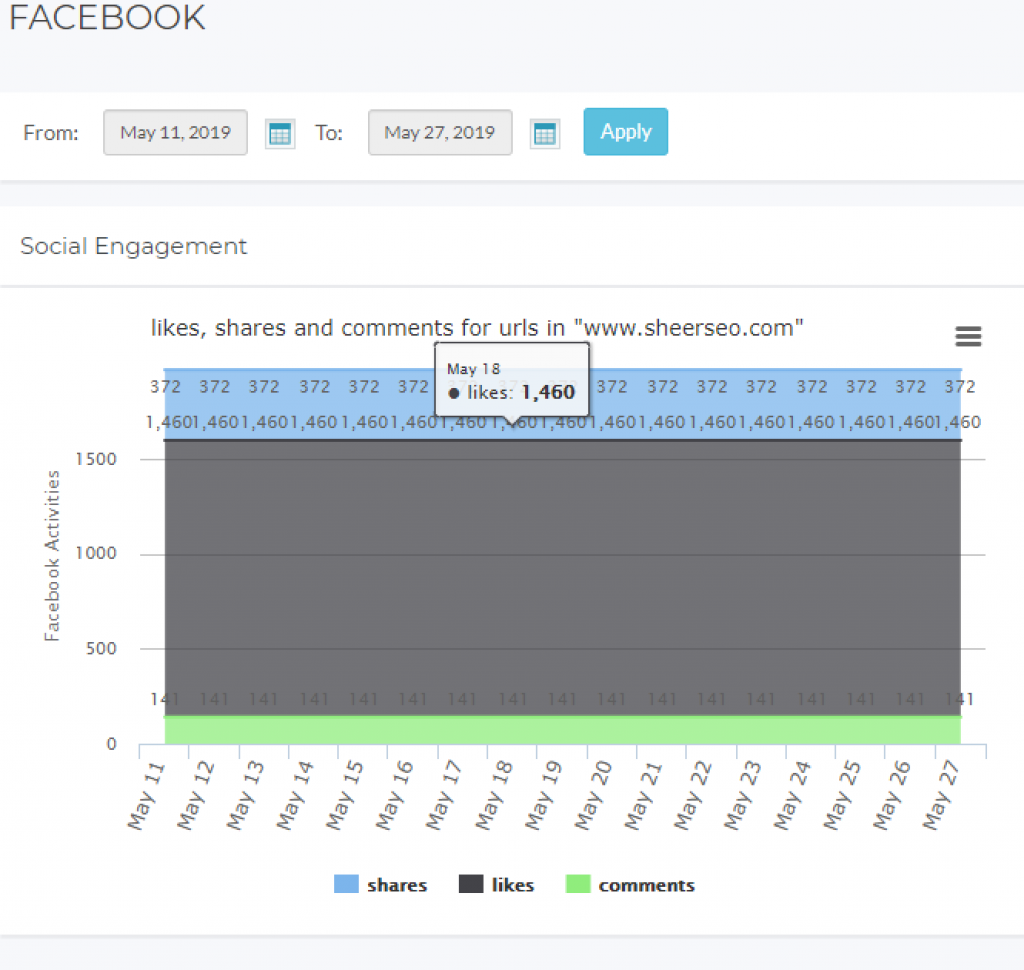 Twitter Tracking
For site promotion, Twitter is a very good tool. Tweets (posts) mentioning your website are tracked by SheerSEO. Even if a tweet has a shortened URL (like bit.ly or Digg), we keep track of it.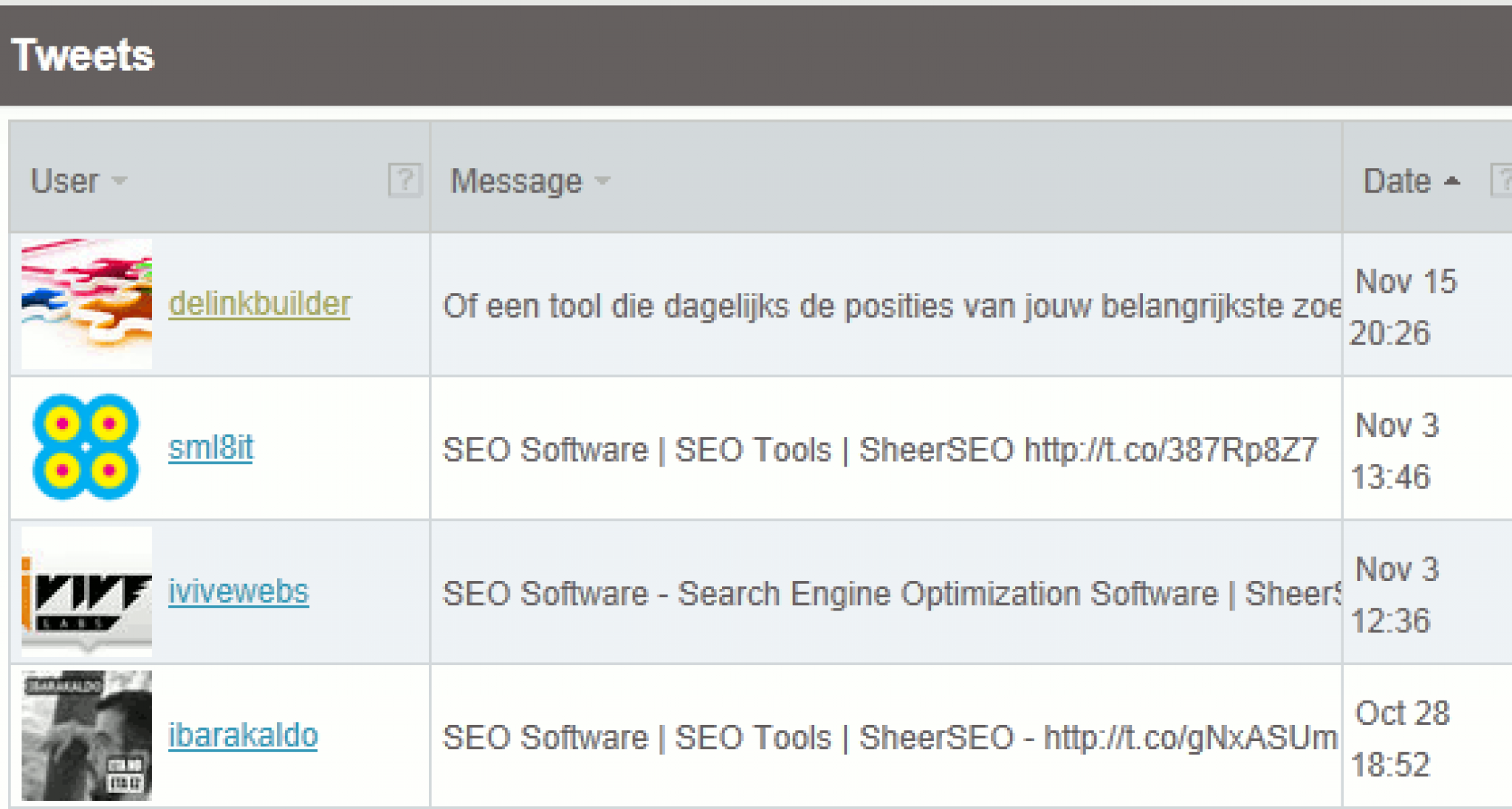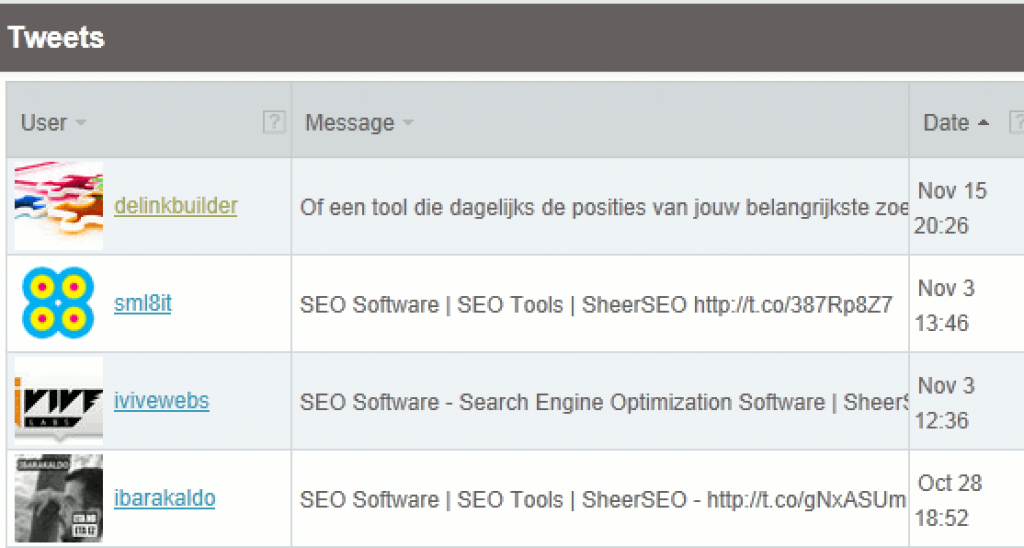 Indexed Pages
One key factor in getting your site to appear in as many search results as possible is the number of indexed pages you have in the search engine.
Communicating the pages that need crawling through site-map to search engines is one of the strategies that may assist in getting them indexed (excluding high page rank). This approach allows the search engine to skip pages that have not been updated since the previous crawl.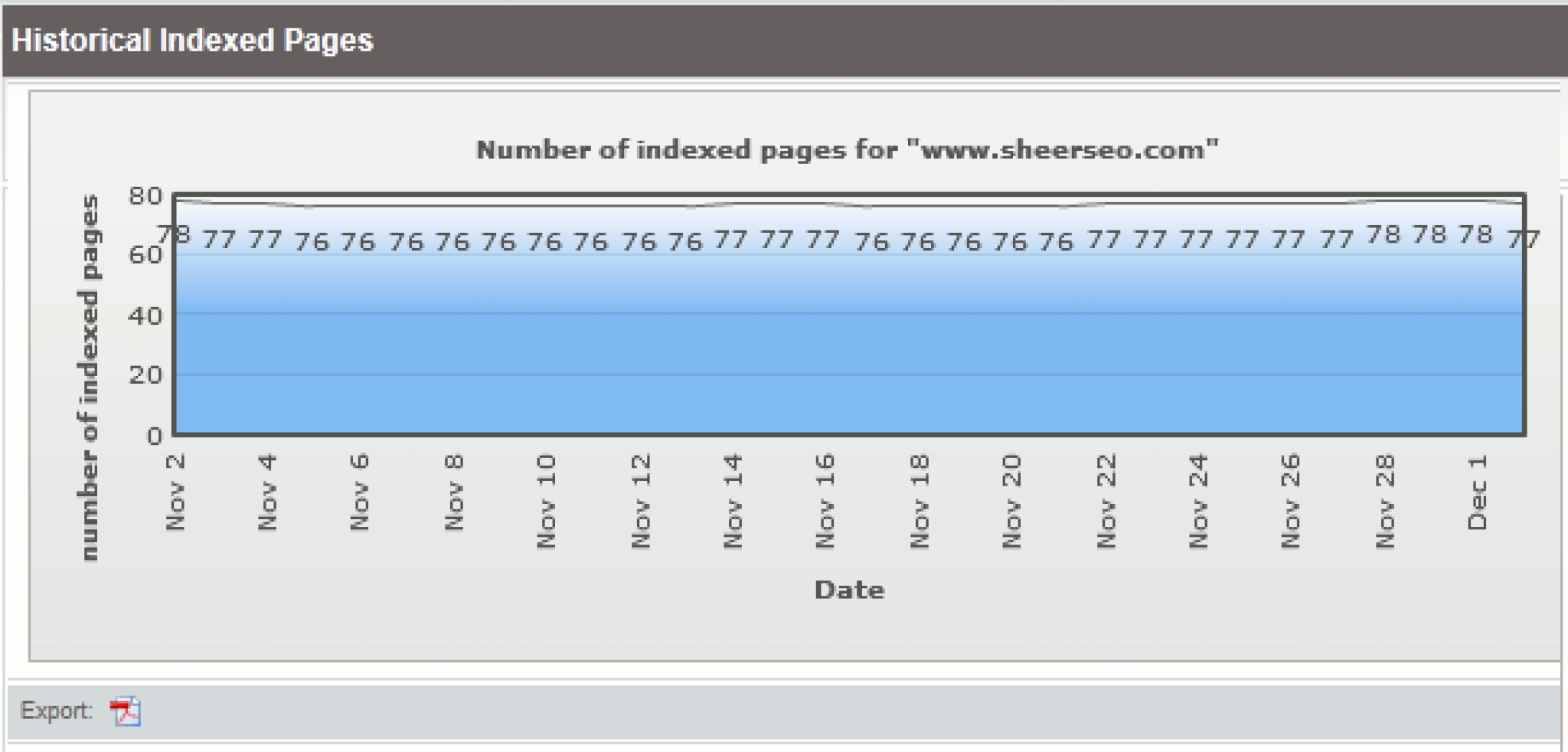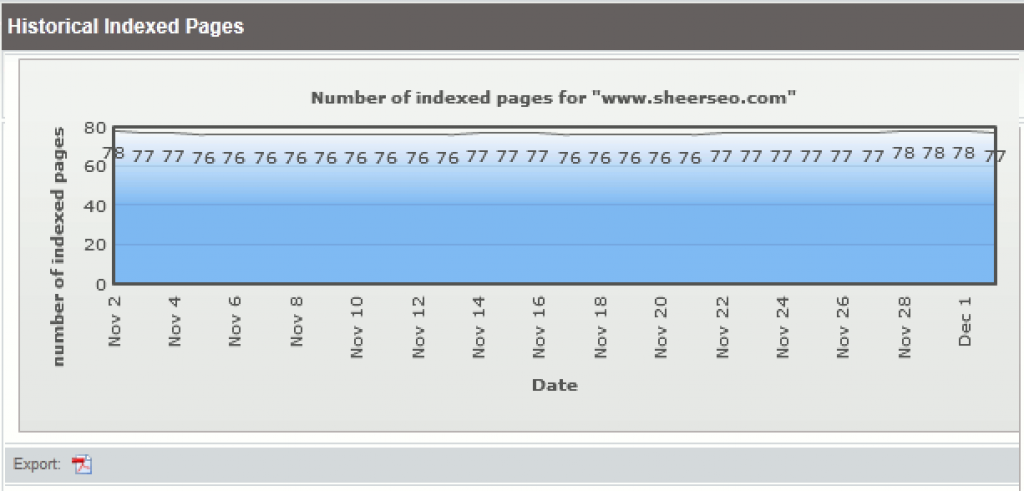 Page Optimization
Primary emphasis in on-page optimization is page optimization. SheerSEO is going to concentrate on improving this page's ranking for a particular keyword. The Content Benchmark tool and the Optimization Issues are the two primary tools in the page optimization feature. Learn from Google's top-ranked pages how to optimize your content.
It provides detailed insights into your website's current search engine ranking and status. You can also see where your site ranks on Google and other major search engines, as well as identify any potential errors with your on-page SEO strategy. Overall, SheerSEO software is an extremely powerful tool that will help take your business to the next level!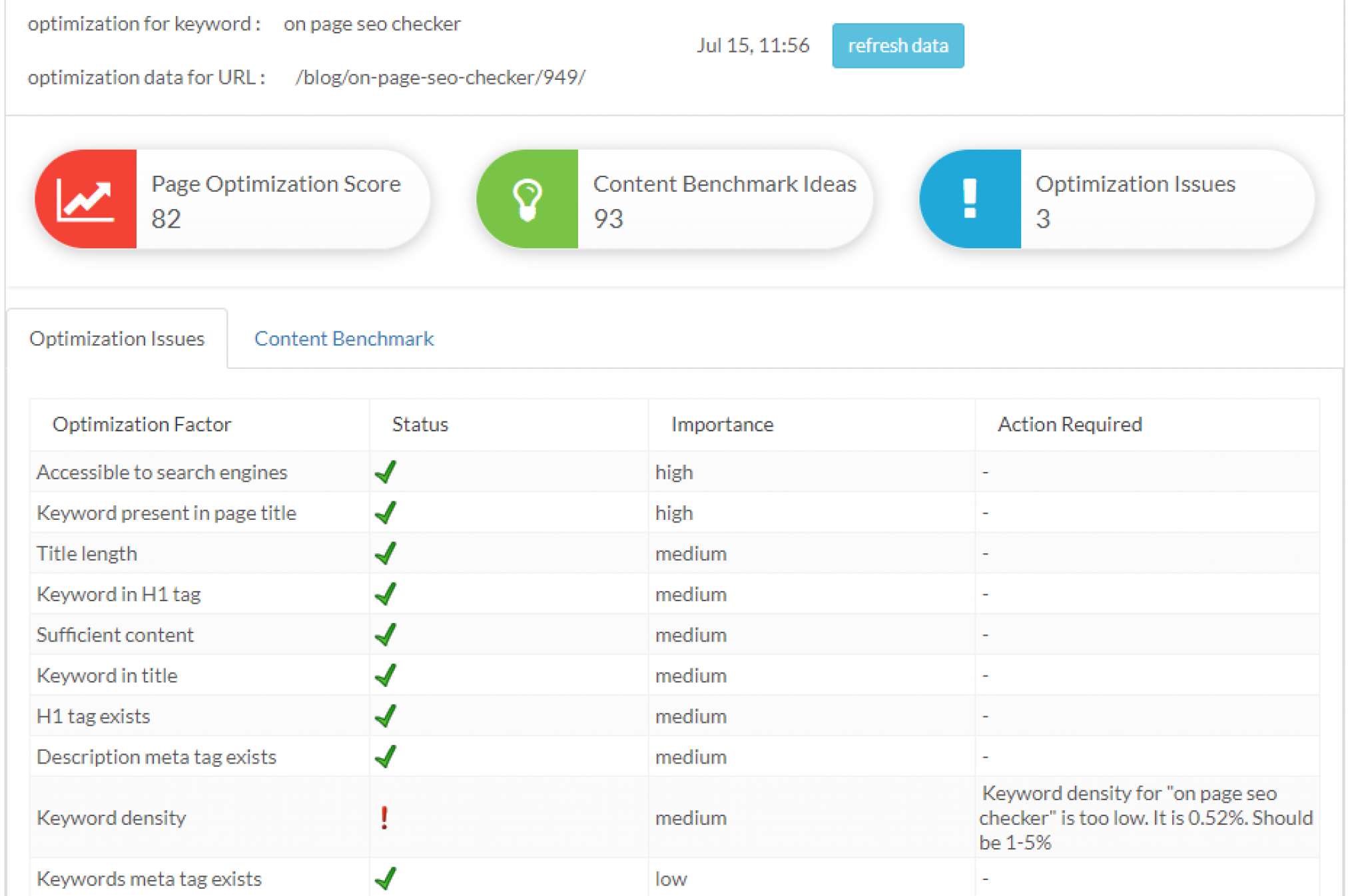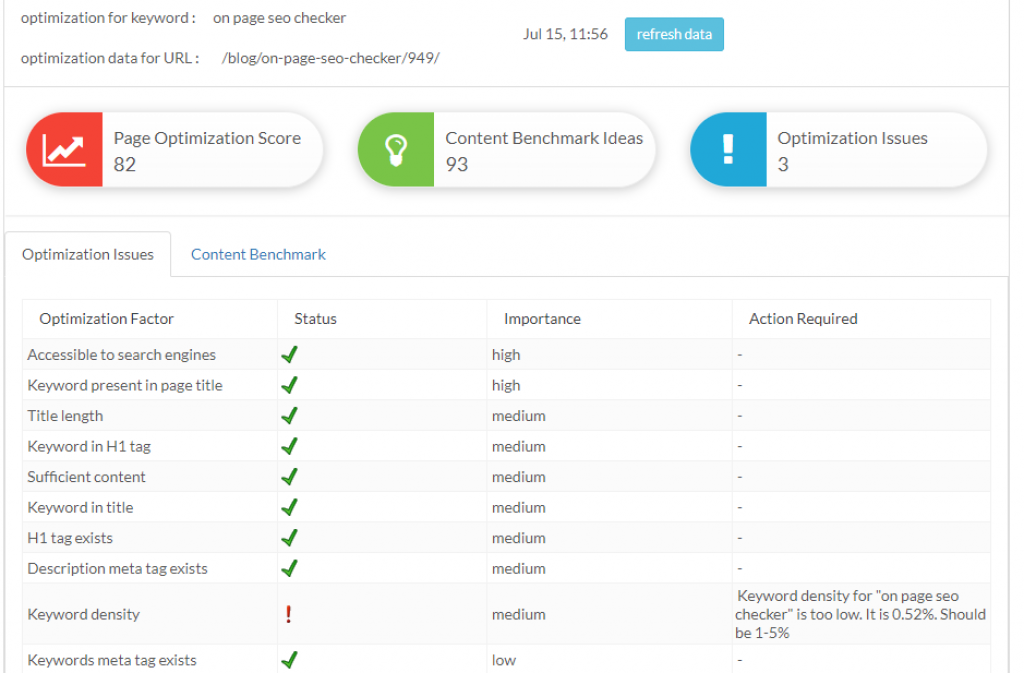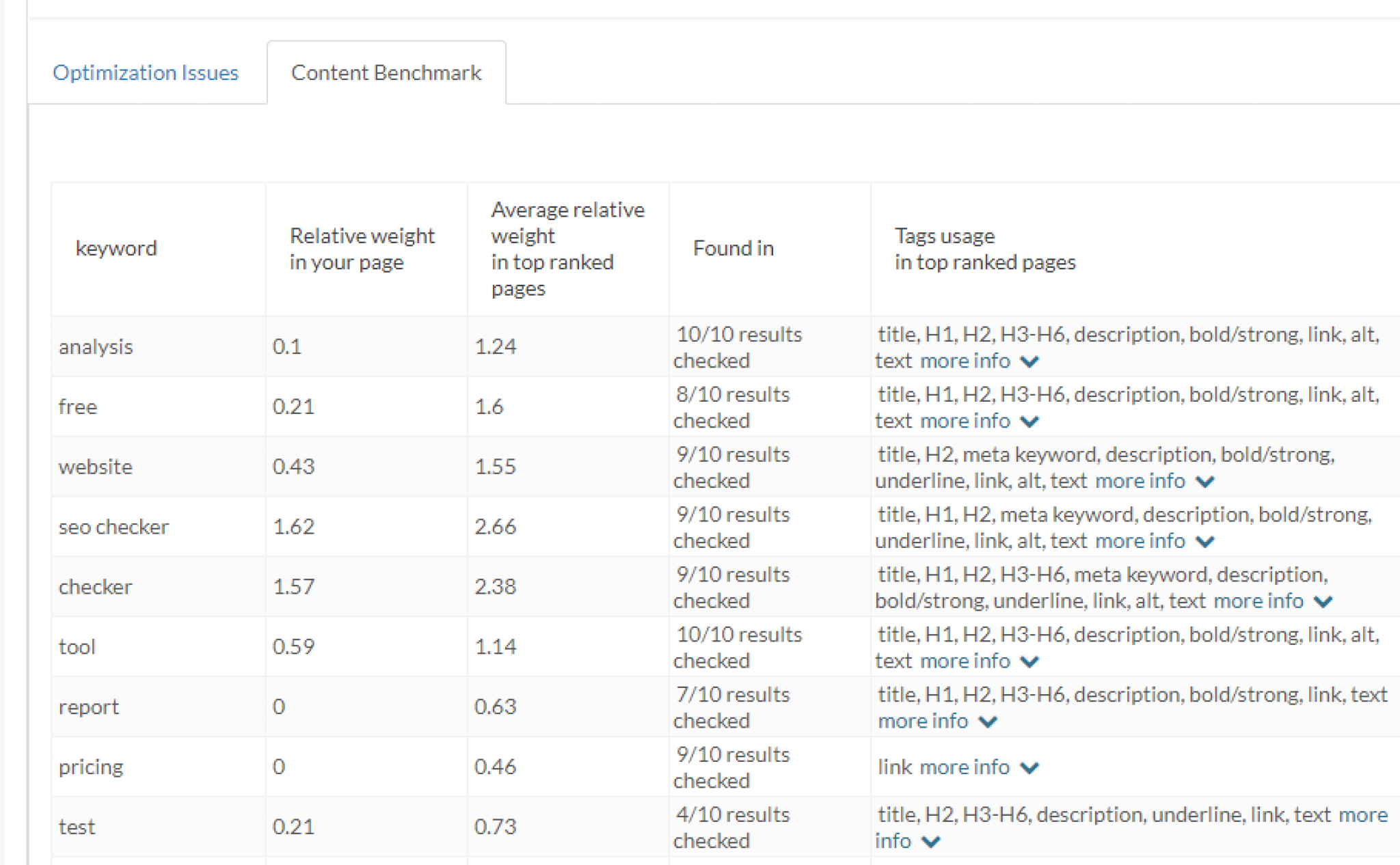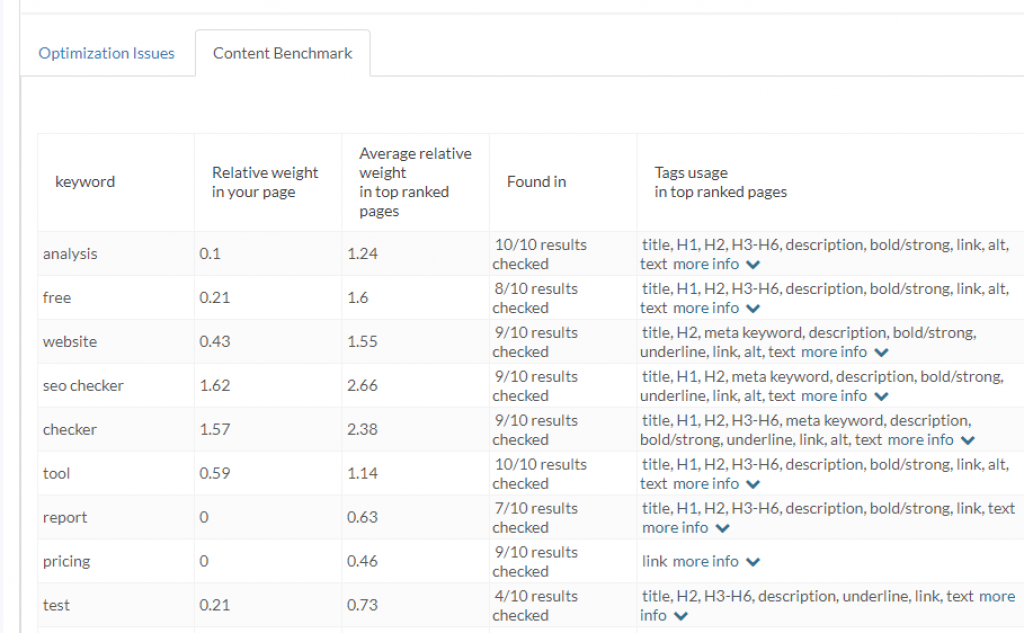 Summarized Data
SheerSEO provides detailed summary reports that help you track your progress and make adjustments accordingly. You can see the summarized data collected from several indicators. Summarized graphs can help you to measure your overall progress easily.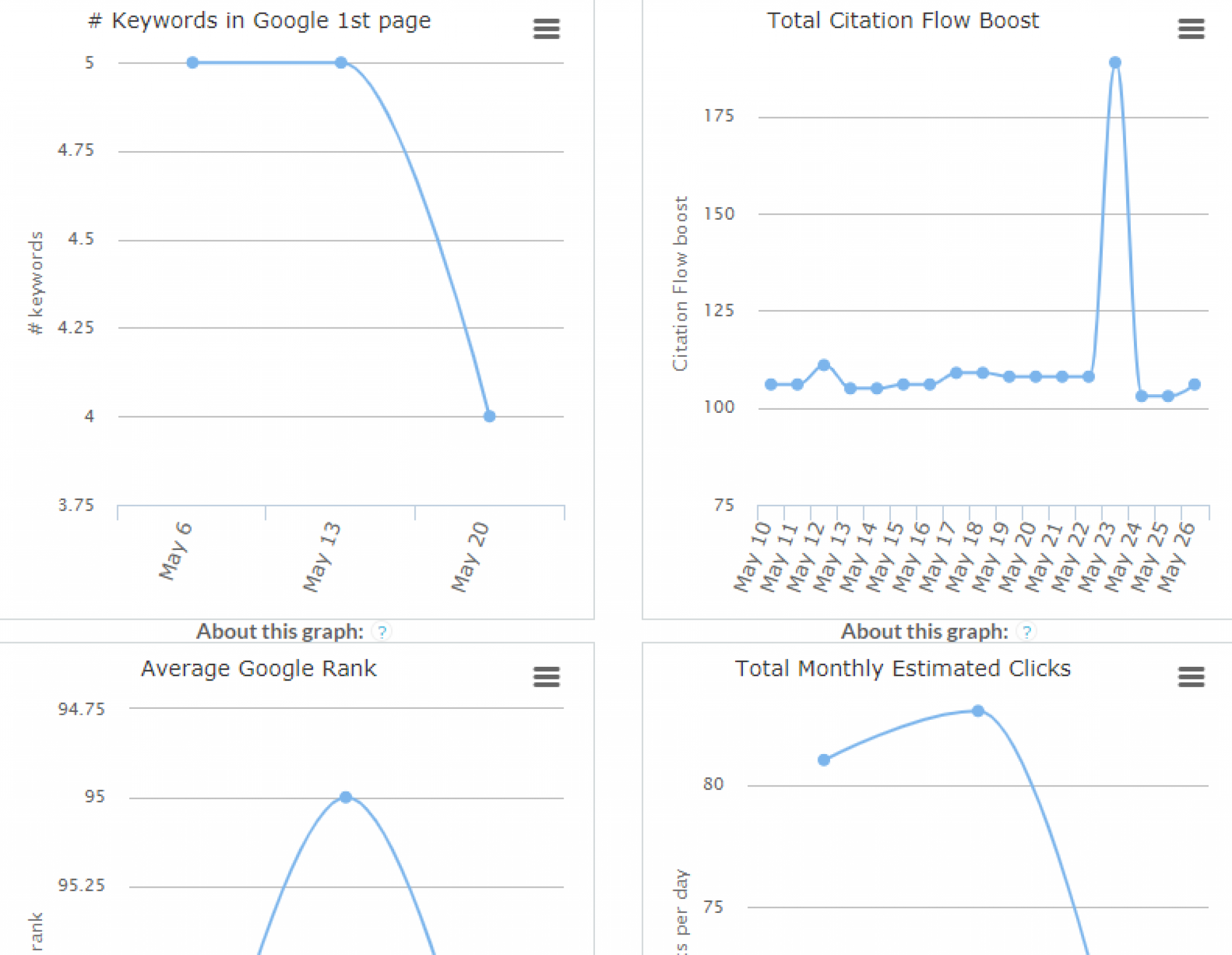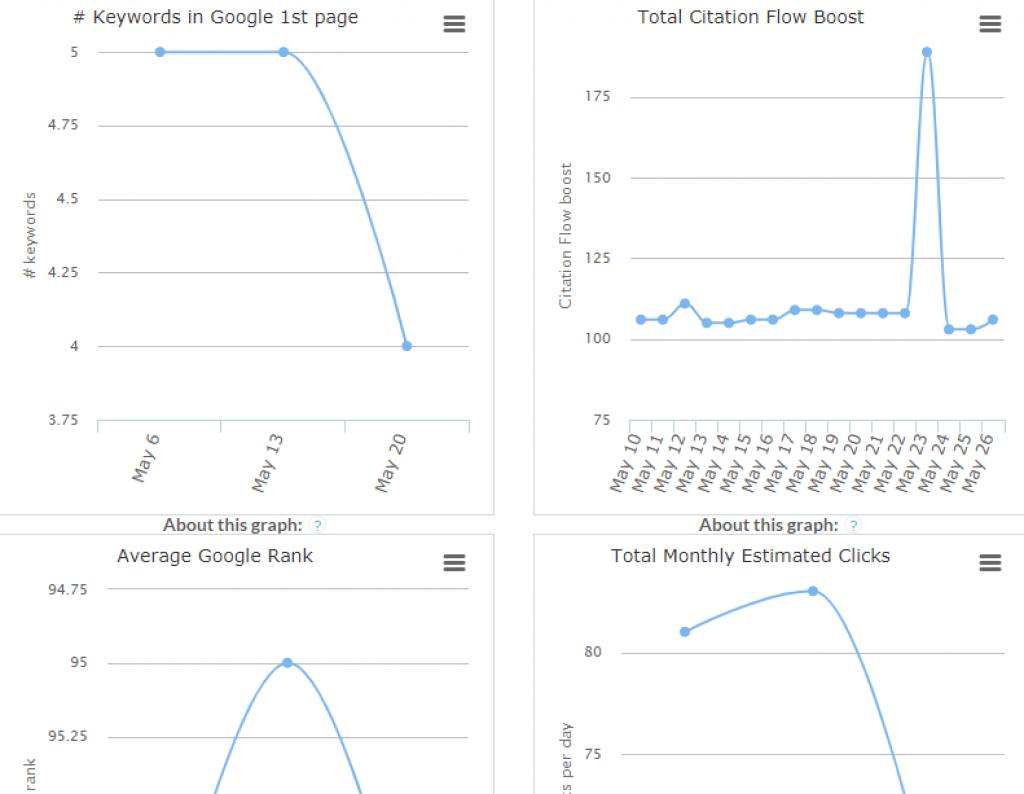 Optimization Targets
Focus on your most valuable keywords. Improve and track on-page and off-page SEO. This functionality allows you to concentrate on your most important keywords and URLs. With tools that assist you pick keywords and URLs, as well as track their performance. The purpose of this is to provide you with all the most vital data, including both on-page and off-page information, in order for you to optimize those keywords using tools.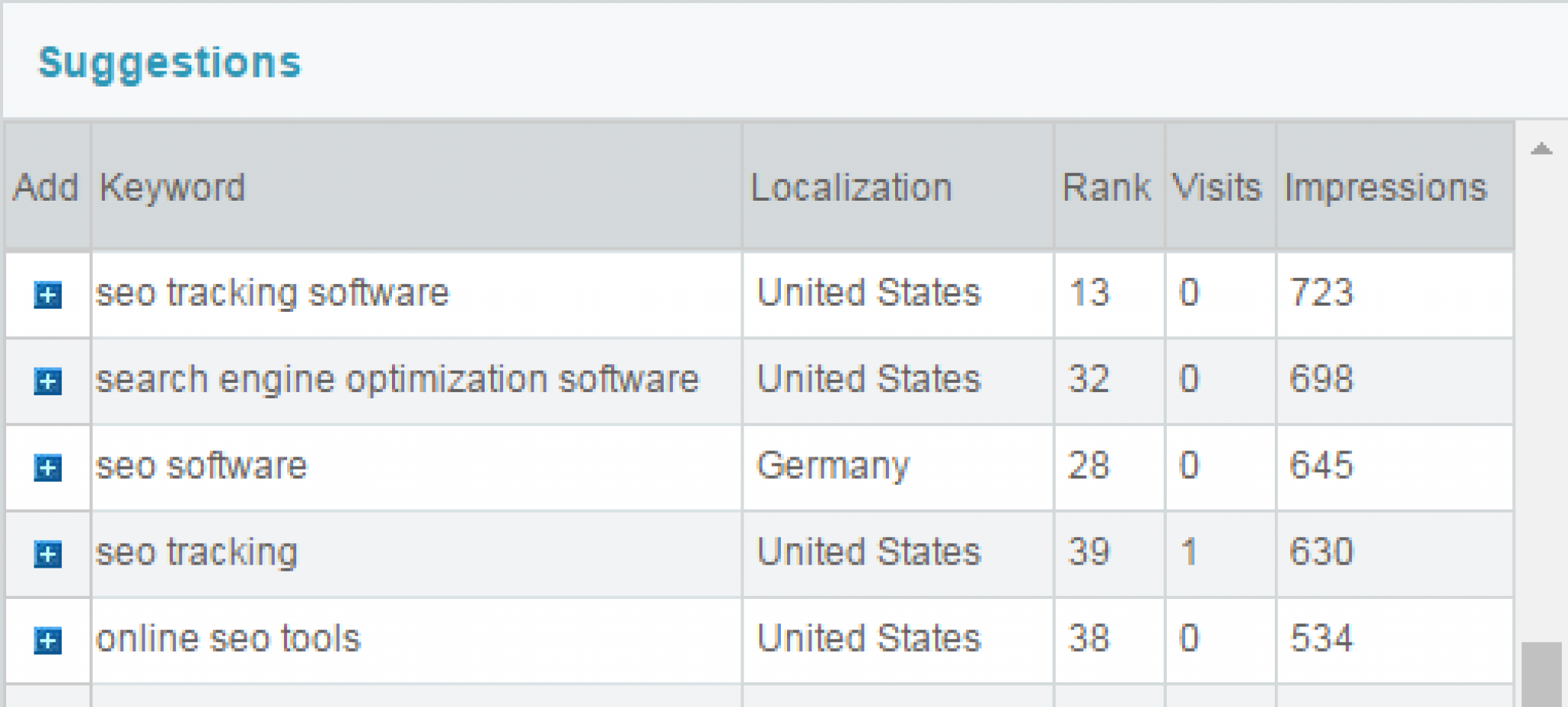 Agency SEO Software
SheerSEO is the best agency SEO software. Agency packages are probably the best option for you if you want to utilize our SEO software on numerous domains, whether you're an SEO agency, SEO expert, or simply a firm with numerous domains. Since those types of products are designed specifically for this purpose, they offer certain features and costs.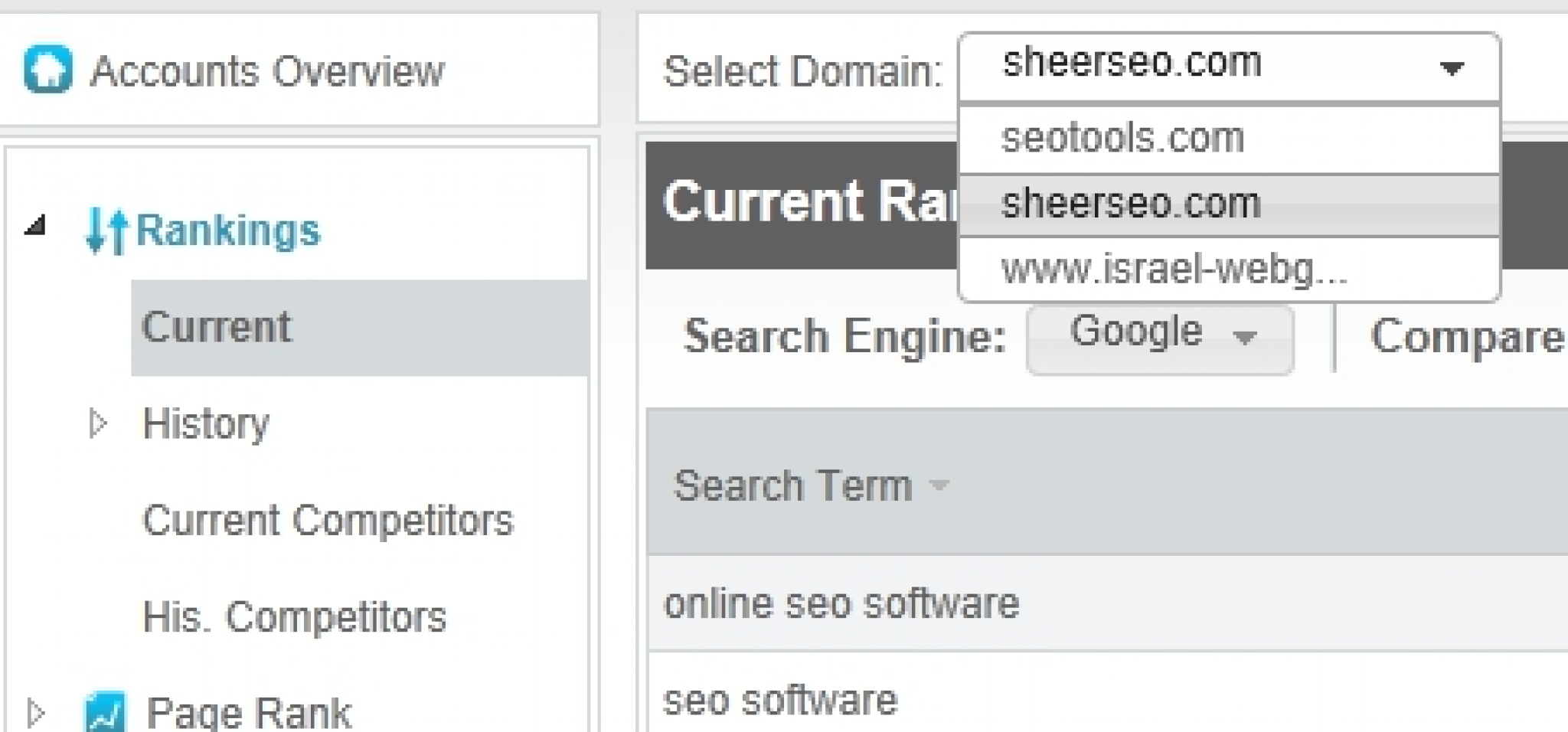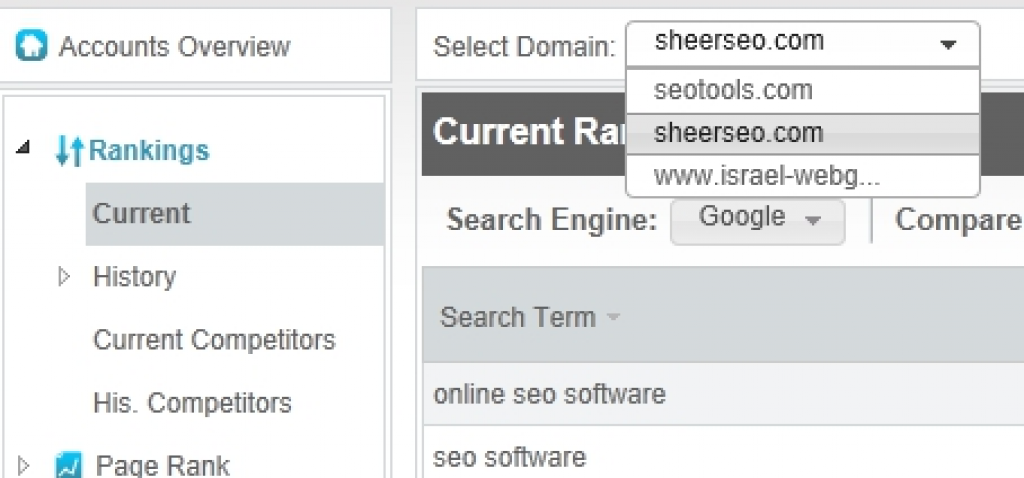 White Label (Private Label)
With Sheerseo's white label capabilities you can brand it as your own product and show your clients all the data as if it was produced by your company. This is particularly useful for SEO agencies that want to show their clients reports with their own branding instead of sheerseo. You can also sell Sheerseo's licenses at any price you want.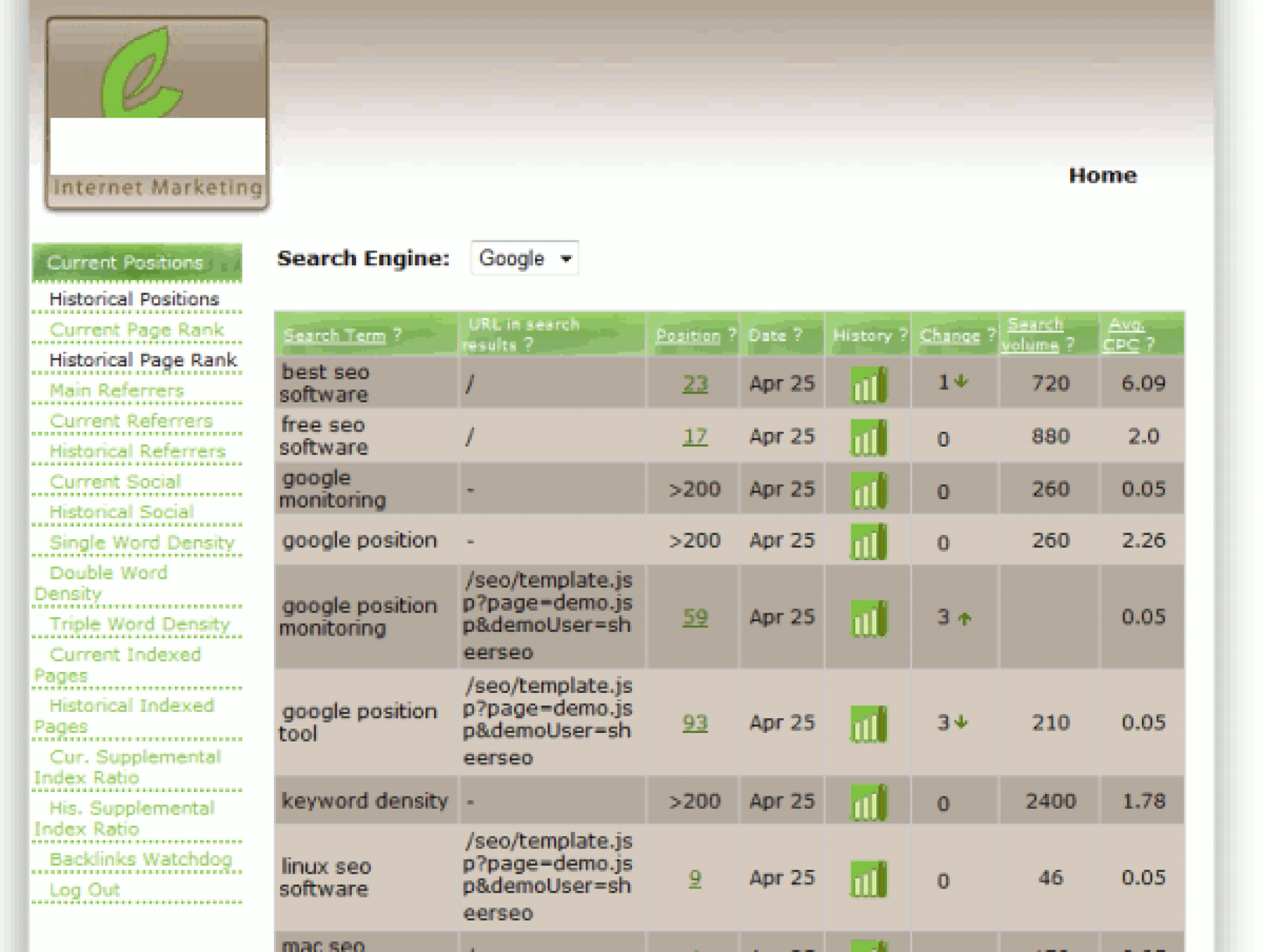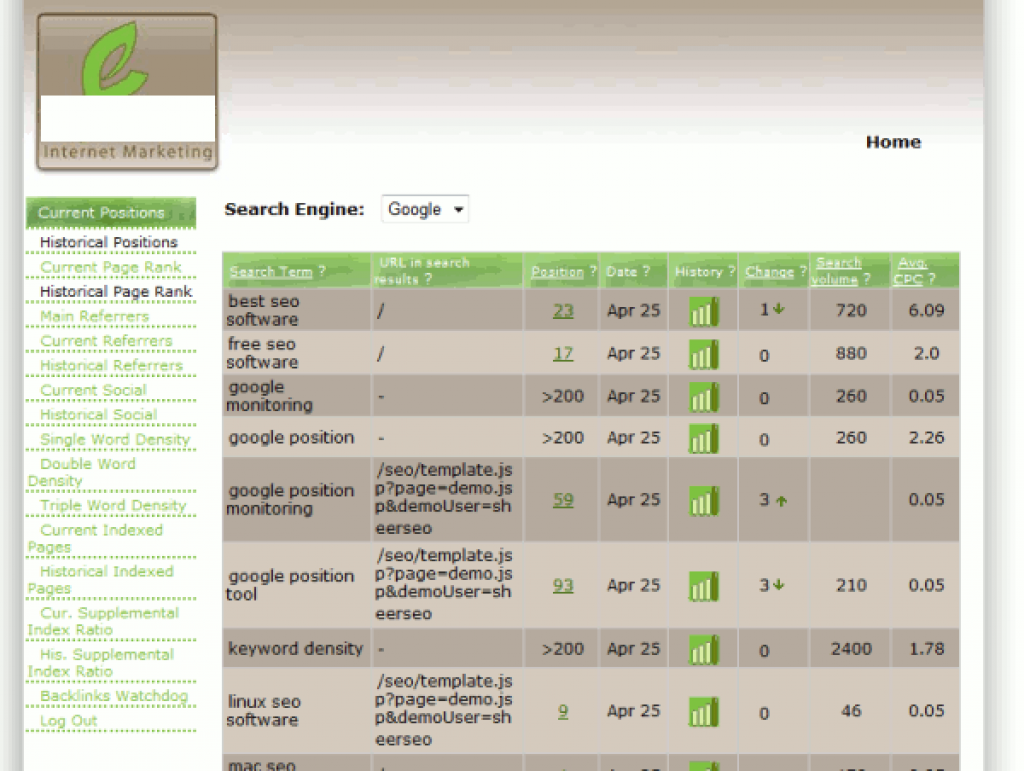 XML API
You can access the data that is being collected by SheerSEO by using XML.
If you want to embed SheerSEO's data in your application, you may find their XML API useful.
Keyword Density
Keyword density is one of the most important factors when it comes to SEO. Most SEO software doesn't provide detailed analysis, so SheerSEO is a great tool for understanding which keywords are driving traffic to your site and how much ROI you're getting from them.
You can also add new keywords, modify existing ones or delete any that aren't performing well. This tool helps keep you on top of your competition and make sure you rank for the right terms – ensuring more leads and better conversion rates for your business.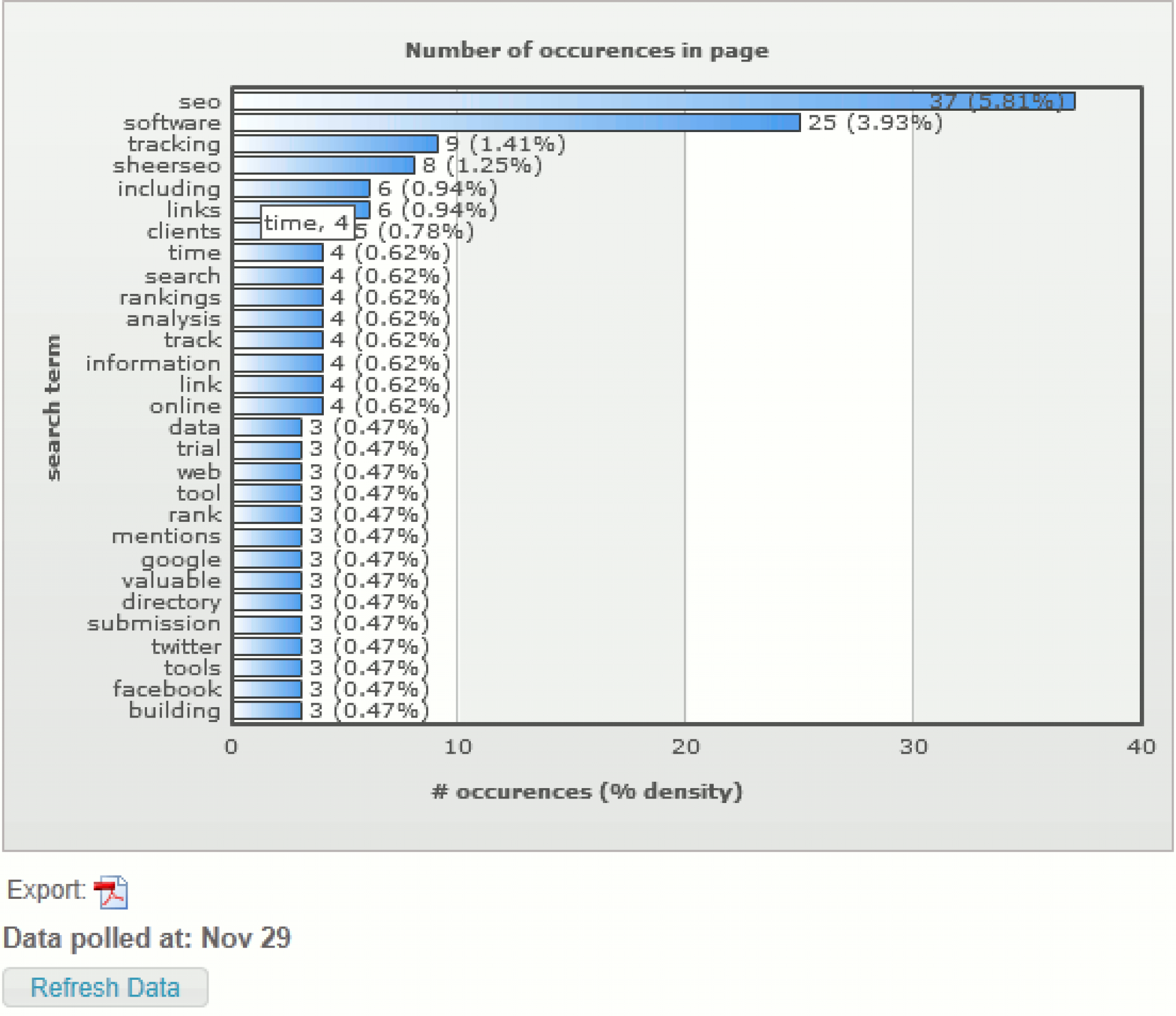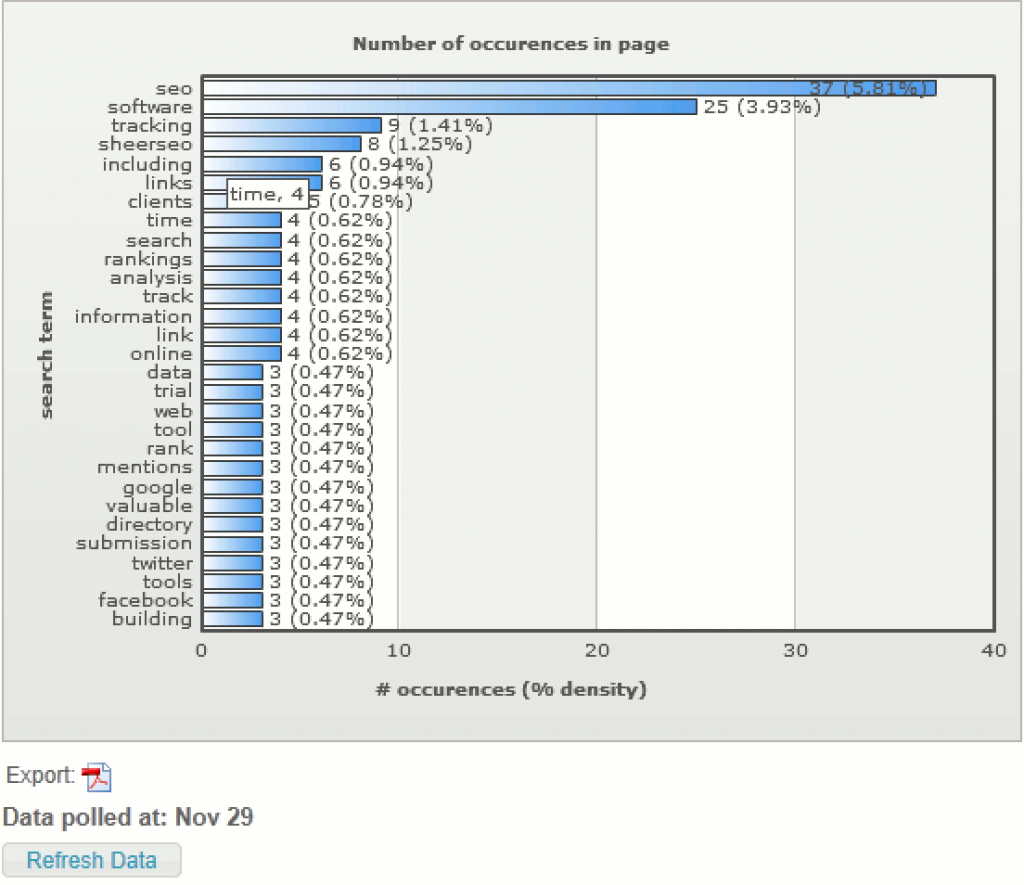 SheerSEO Support
The support team is helpful and responsive. They're always eager to help you with any issues that may arise.
As Support system they have Contact form and Live chat. They have necessary documentation, they don't provide Public Roadmap and Changelog.
Why Use SheerSEO
Most of the basic SEO needs are addressed by SheerSEO software, which is used by businesses and SEO experts to get started.
Very easy to use and reliable software.
Comprehensive SEO software that helps you improve your website's ranking.
Analyzes your website, identifies and fix issues, and generate better traffic results.
SheerSEO is your all-in-one solution for improving site visibility online.
Reporting feature allows you to see how your website is performing over time, as well as competitor data for comparison purposes.
SheerSEO is a professional SEO service. It can help to optimize your website and increase traffic
They give you the tools to watch and monitor your growth, as well as pointing out flaws and SEO outcomes. They offer you guidance on where to improve.
SheerSEO Pricing Plans
It provides Single domain and Agency Plans. It offers Free trial and has Monthly and Yearly subscription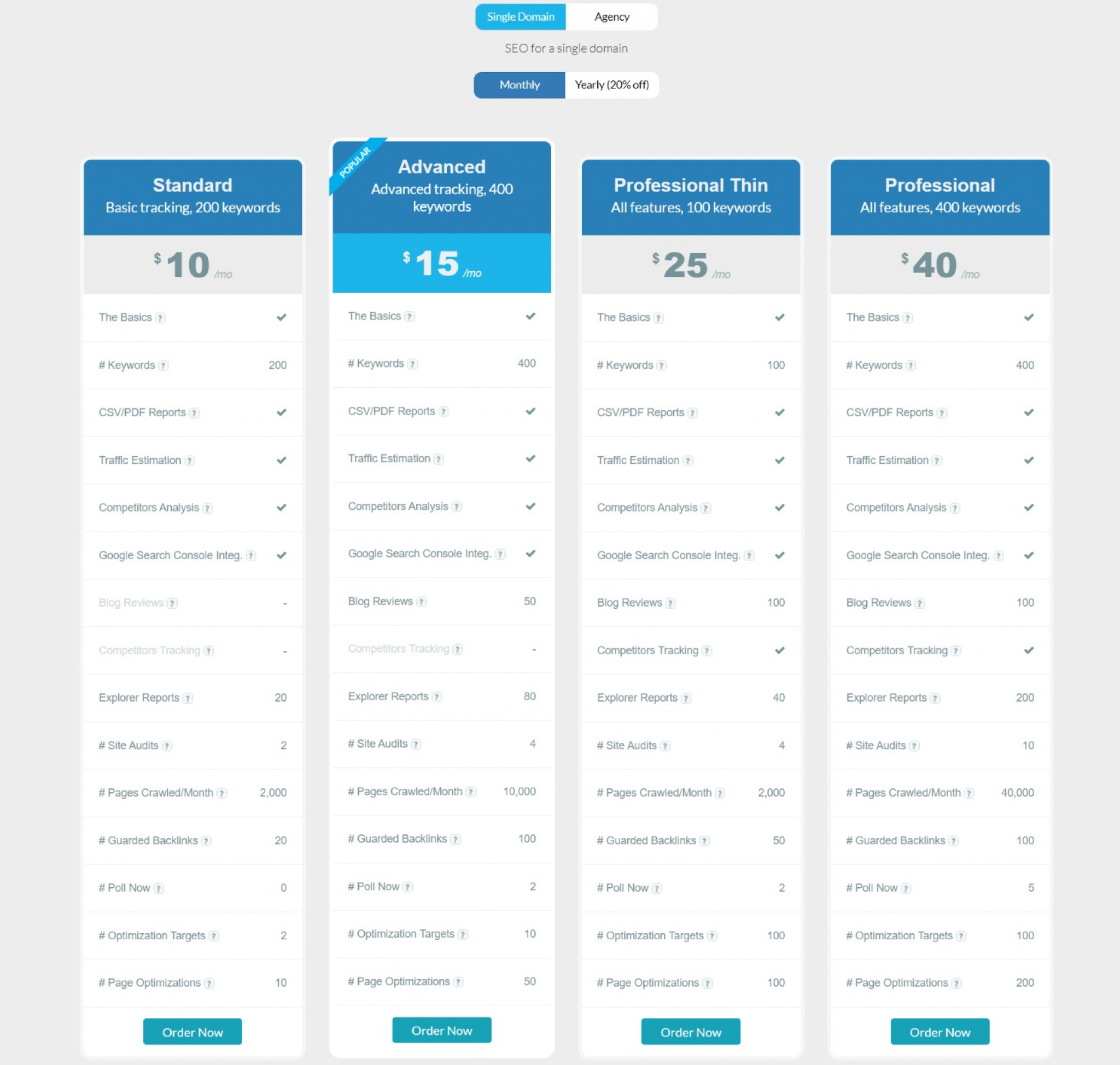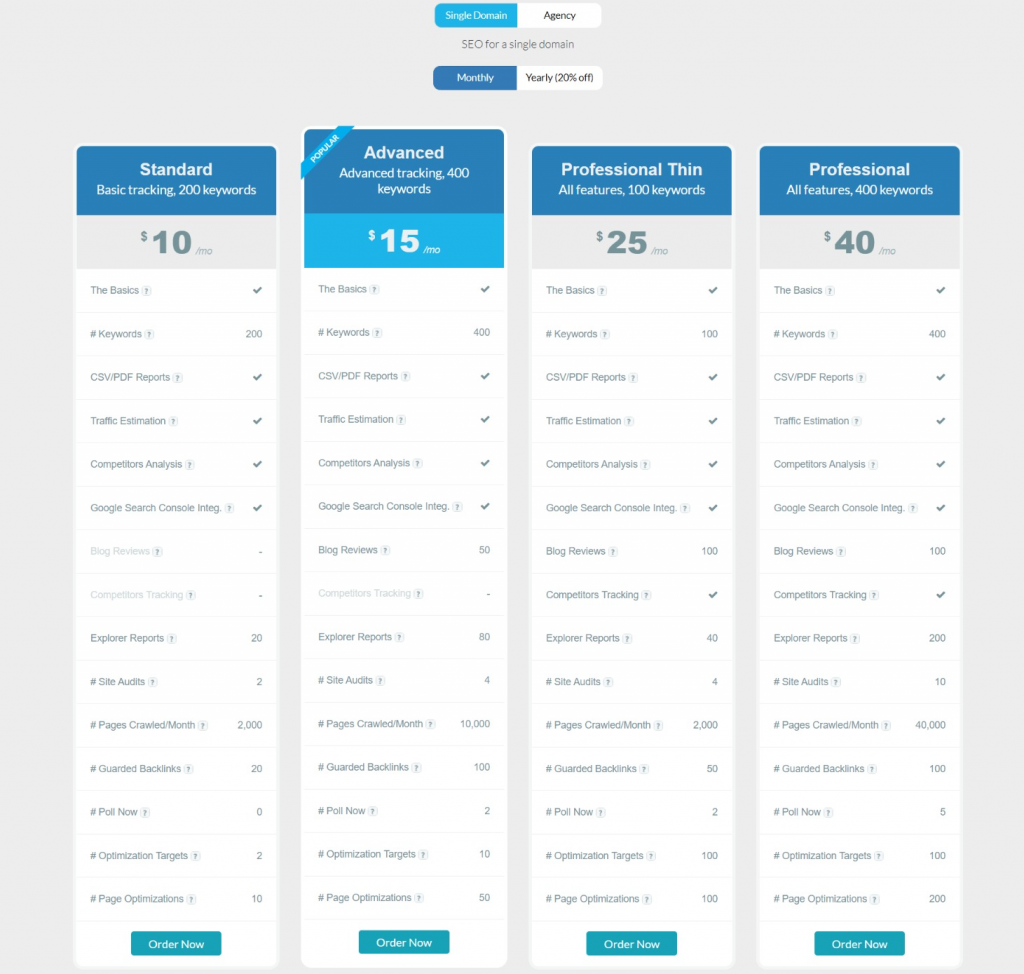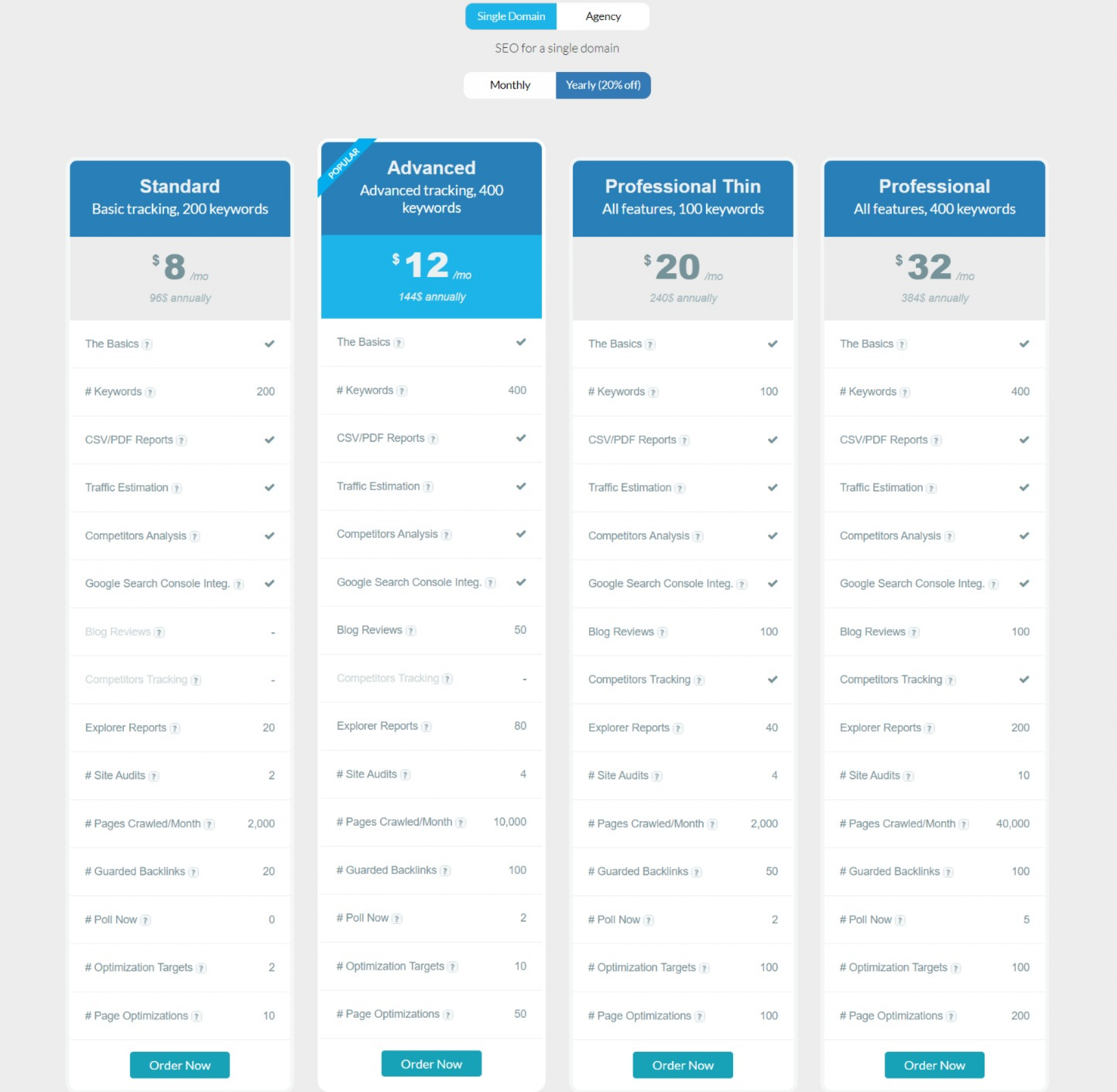 Alternatives to SheerSEO
SE Ranking is a marketing toolset that helps marketers and SEO experts do their jobs. It is a collection of tools. From keyword selection and analysis to monitoring the chosen keywords in major search engines, including local and mobile SERPs checking, the program is a trustworthy helper for any marketing/SEO expert.
SEOmator is an online tool that crawls your website and finds the most important issues for you in order to improve your site's performance in search engines. It will provide you with a comprehensive report detailing all the identified issues, enabling you to begin enhancing your site's SEO right away!
SEOBoy is a comprehensive tool designed to help you understand and optimize your website's SEO health. With the help of our in-depth analysis, you can easily identify the most critical technical issues, optimize your content and get more organic traffic. SEOBoy provides professional, white label SEO reports, competitor analysis and tools.
Social Media Presence
Is SheerSEO right for You ?

Sheerseo is a serp monitor software that allows to practically, visually and in real time see the Google SERPs. It provides Graphical SEO tools for keyword ranking tracking and much more. sheerseo will help you track your rankings on search engines like google, bing as well as social media networks including facebook, twitter etc.. You can use sheerseo to analyze what keywords are ranking higher than other ones or which links have been clicked on by people related to those keywords.
SheerSEO is a comprehensive SEO software that helps you achieve higher search engine rankings for your website. With this software, you can manage your online presence and optimize your website for better visibility.
It is easy to maintain, it has very powerful features, but also easy-to-use interface So what are you waiting for? Start using SheerSEO today and see the difference!
Video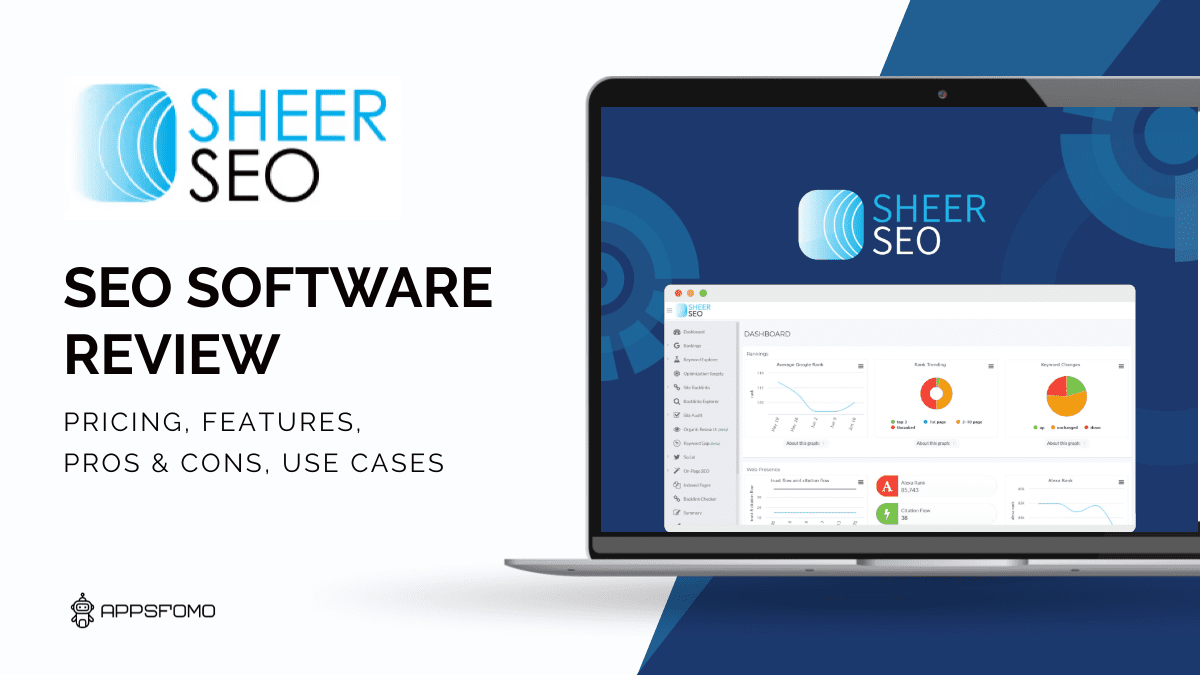 Specification:
SheerSEO: The All-in-One SEO Platform for Site Analysis
| | |
| --- | --- |
| Review Date | Nov-22 |
| Company | SheerSEO |
| Country | USA |
| Initial Release | 2007 |
| Pricing | Montlhy, Yearly |
| Free Version | Free Tier |
| Lifetime Deal | Yes |
| LTD Platform | Appsumo |
| Money-Back | N/A |
| Appsfomo Rating | 7 |
| Support type | Email, Live Chat, Ticketing |
| Integrations | Facebook, Google Keyword Planner, Google Search Console, Majestic, Twitter, XML |
| Supported Device | Web Based |
| Mobile app | Not Available |
| Affiliate Program | Yes |
PROS:
Sheerseo has a lot of good features and there are a lot of possibilities if it would work
Responsive and helpful support
SheerSEO provides excellent keyword research tools as well as competitor tools that stand out
Unique and Useful keyword research tool
Competitor research for keyword ideas is the best and elaborate
CONS:
Software needs a UI upgrade
The documentation could be a bit better.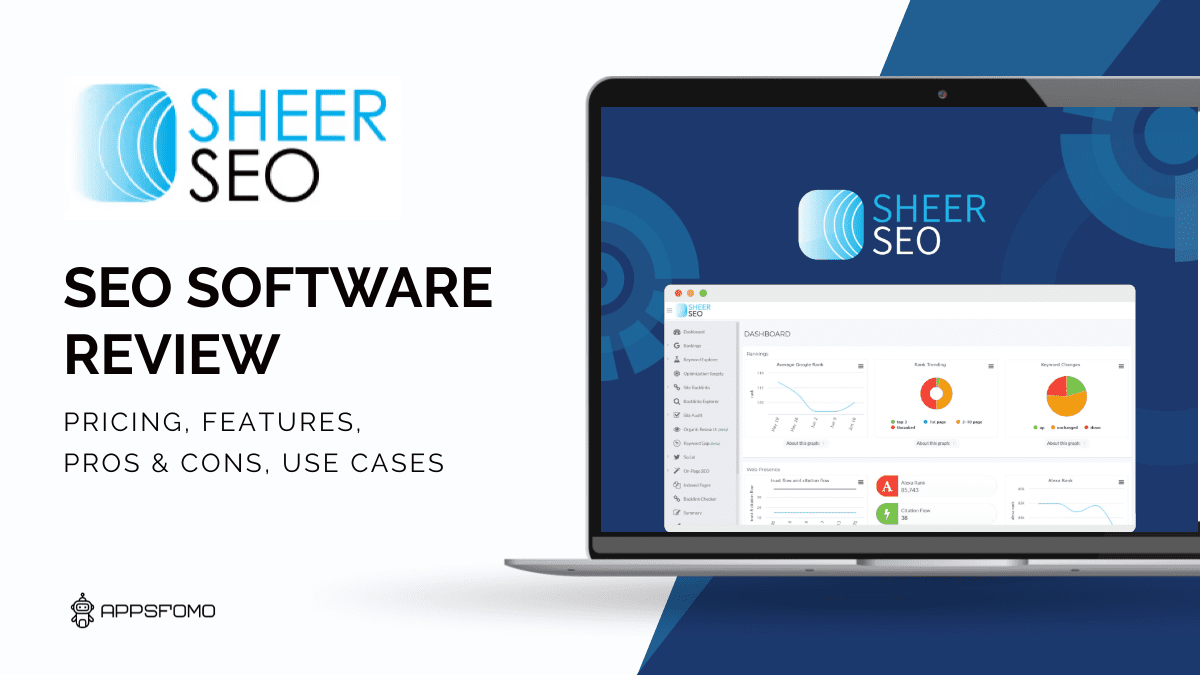 SheerSEO: The All-in-One SEO Platform for Site Analysis