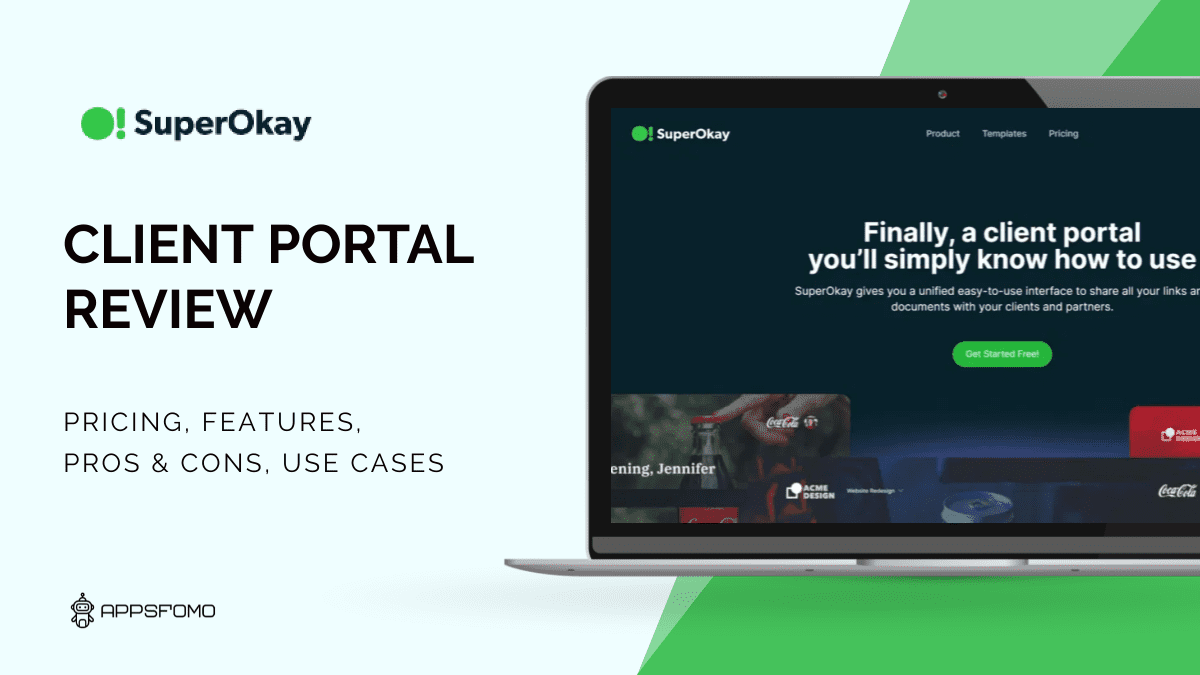 SuperOkay: Customizable Client Portal for Easy Project Sharing
Add to wishlist
Added to wishlist
Removed from wishlist
0
Add to compare
Are you looking for a productivity tool for service providers, that promise to streamline customer interactions and strengthen this connection so that you always agree on what you're doing, how much it will cost, and when it will be finished?
SuperOkay is one such solution that provides a simple white-labeled dashboard where you and your client can keep track of all the pertinent project details, documents, applications, files, and assets.
The way it works is super straightforward: Create an account, build a portal, get sign-off from clients, and move on to the fun part – using apps like Slack and Trello. It's super easy and fun at the same time!
What Is SuperOkay?
Overview
SuperOkay is a client portal platform that allows you to create your own custom portal for your clients. Not only does it allow you to manage their content, but it also allows you to integrate apps for seamless client communication and decision-making.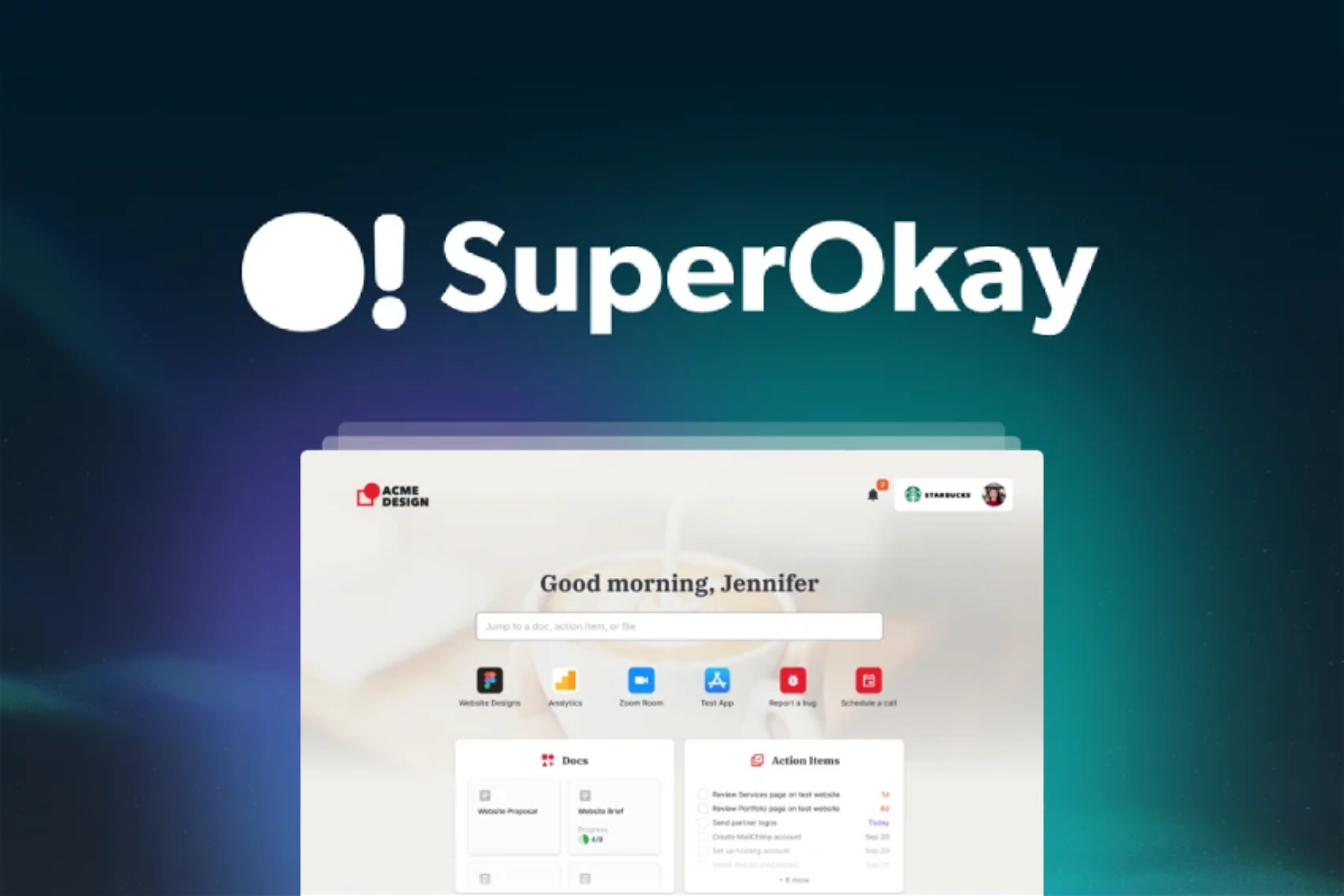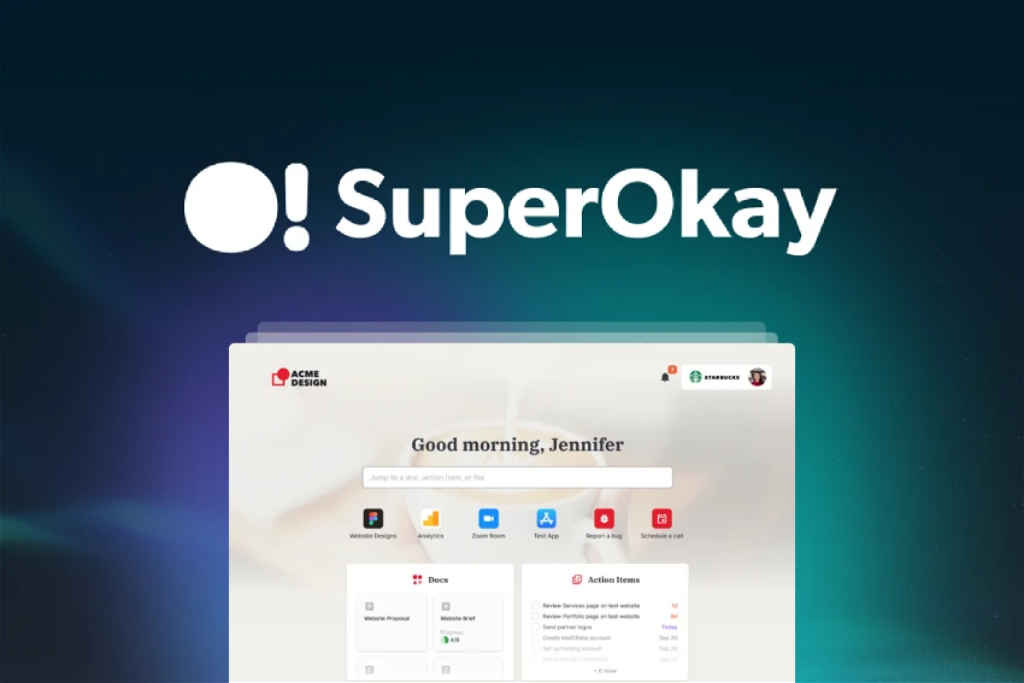 SuperOkay allows organizations to create custom-branded interfaces for clients in a clean dashboard. With an accompanying client portal, users can quickly share project information, assets, and tasks on a customizable interface.
This helps freelancers, agencies, and service providers stand out from the crowd with a customized brand. Through SuperOkay, clients can customize a robust client portal for sharing documents, content, tasks, links, and embedded apps with their organization. It helps organizations communicate clearly and efficiently with clients and stakeholders.
How does SuperOkay work?
Create white-labeled Client Portals
SuperOkay works by creating white-labeled client portals. These portals allow businesses to easily share business information and manage projects with their clients. These portals are customized to suit the needs of individual clients, such as allowing them to enter project details and receive updates on the progress of their work.
By creating a project portal, you can streamline your business processes and save time and money by eliminating the need for multiple communication channels. It also allows you to track a specific project from start to finish without having to email or communicate with multiple people across different departments.
Gather content and documents from your clients
SuperOkay works best as a digital repository for your client documentation. It can help you keep track of all the relevant information and documents needed to complete your project. Whether it is a brief, intake form, or change request, SuperOkay can help you gather all the information and documents from your clients in one place.
Get client sign-off on important decisions
SuperOkay is a digital platform that helps businesses with decision-making processes. It allows you to ensure that all decisions, from budgeting to profitability, are signed off by both the business and the client. With SuperOkay, you can use its Approve button to ensure that all parties agree on important decisions. This saves time and ensures that you and your client are aligned with your goals for the project.
SuperOk's Approve button automatically notifies both parties via email when a decision is approved. This ensures that no further work is required after a decision has been made. It also reduces the risk of miscommunication or delays in implementation. Overall, using SuperOk's decision-making tools can help streamline your business processes and reduce costs while ensuring high-quality outcomes for your clients.
Bring the apps you use to a single place
SuperOkay allows you to enrich your project portal with the tools and information your clients need. It helps reduce communication and workflow inefficiencies by allowing you to populate your project portal with relevant information from different apps. SuperOkay allows you to upload files, share links, and view discussions from different apps at once, which can save time and help streamline your workflow.
Create rich docs that look great while saving time
SuperOkay is a document- and data-sharing platform that allows teams to collaboratively store, share, and collaborate on various documents. It provides a slew of features that make working together easier and more efficient, including reusable blocks to save commonly used parts of your documents, team bios to showcase your team's achievements, case studies to present your best work, and templates to create professional-looking documents instantly.
In addition to these features, SuperOkay also allows users to share any document with a simple click and get them approved instantly. This makes it easy for teams to stay in sync with their progress and stay organized at all times.
Company Details
SuperOkay is a client portal software solution that combines document management and digital imaging. The platform was founded in 2017 by Maria Constantinescu and Radu Ceuca from the mobile design studio Perfect 10. Prior to founding SuperOkay, the two had experience building enterprise-level software solutions for clients around the globe.
The company is Headquartered in UK.
Online Presence
SuperOkay Key Features
superokay properties
SuperOkay offers numerous features to help businesses manage and track the performance of their digital campaigns. SuperOkay allows clients to keep track of any preexisting apps they and their agencies use, such as Google Analytics, Figma designs, and Trello boards to quickly implement digital campaigns. The clean dashboard makes it easy for users to find relevant reports and statistics quickly.
Branding and Custom Login Page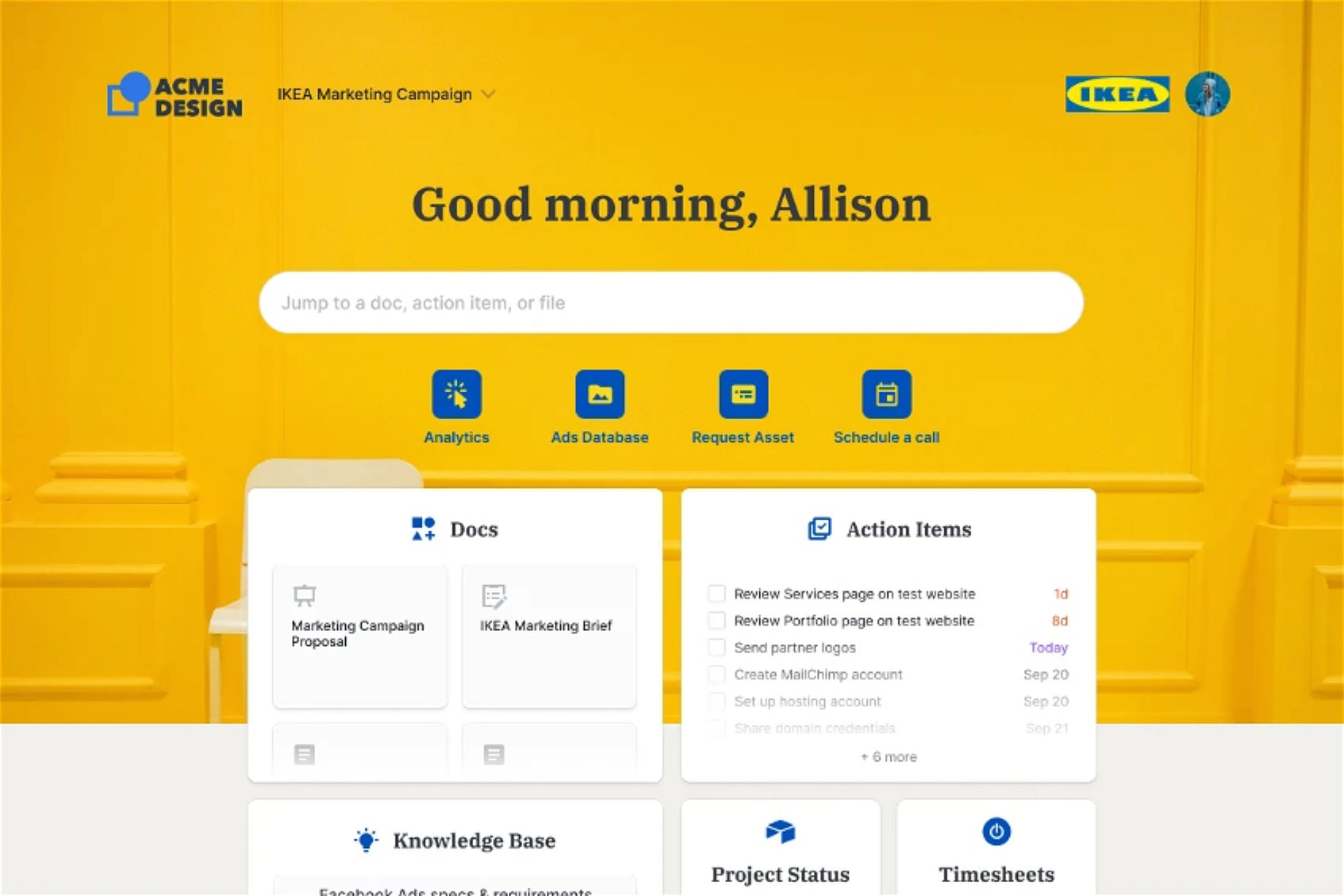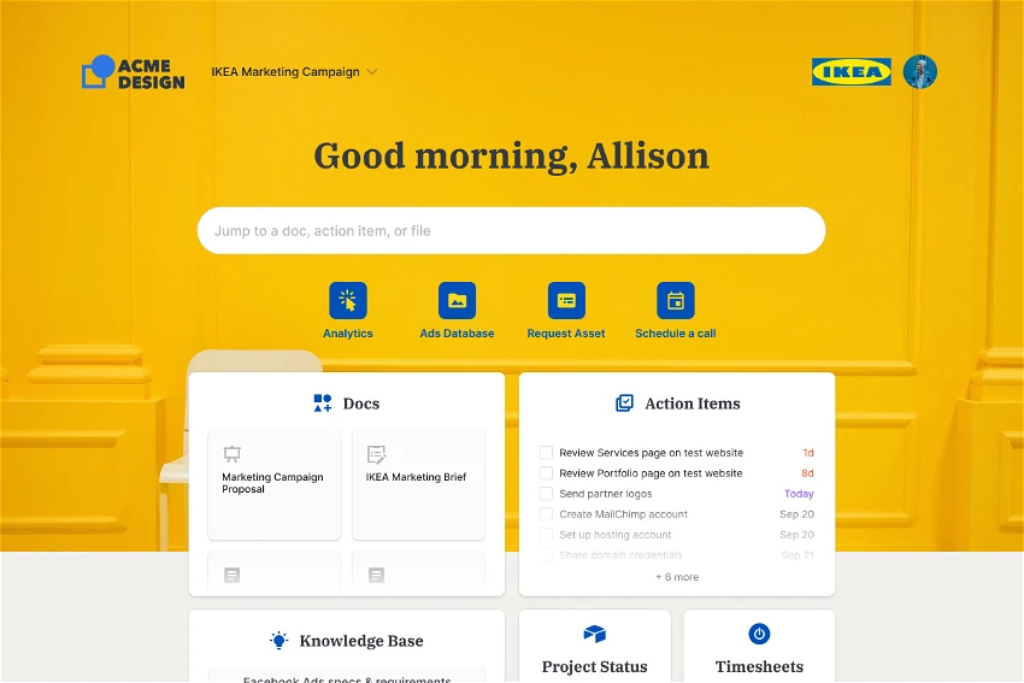 If you need to customize the look of your portal login page, then go for white-label portal solutions. These services allow you to create a portal that looks like it was built from scratch for your business. You can do this by giving the service access to your online services and APIs. This way, they can automatically generate custom pages and graphics. You can also add your logo, color scheme, images, or other graphics to truly make your portal unique to your brand.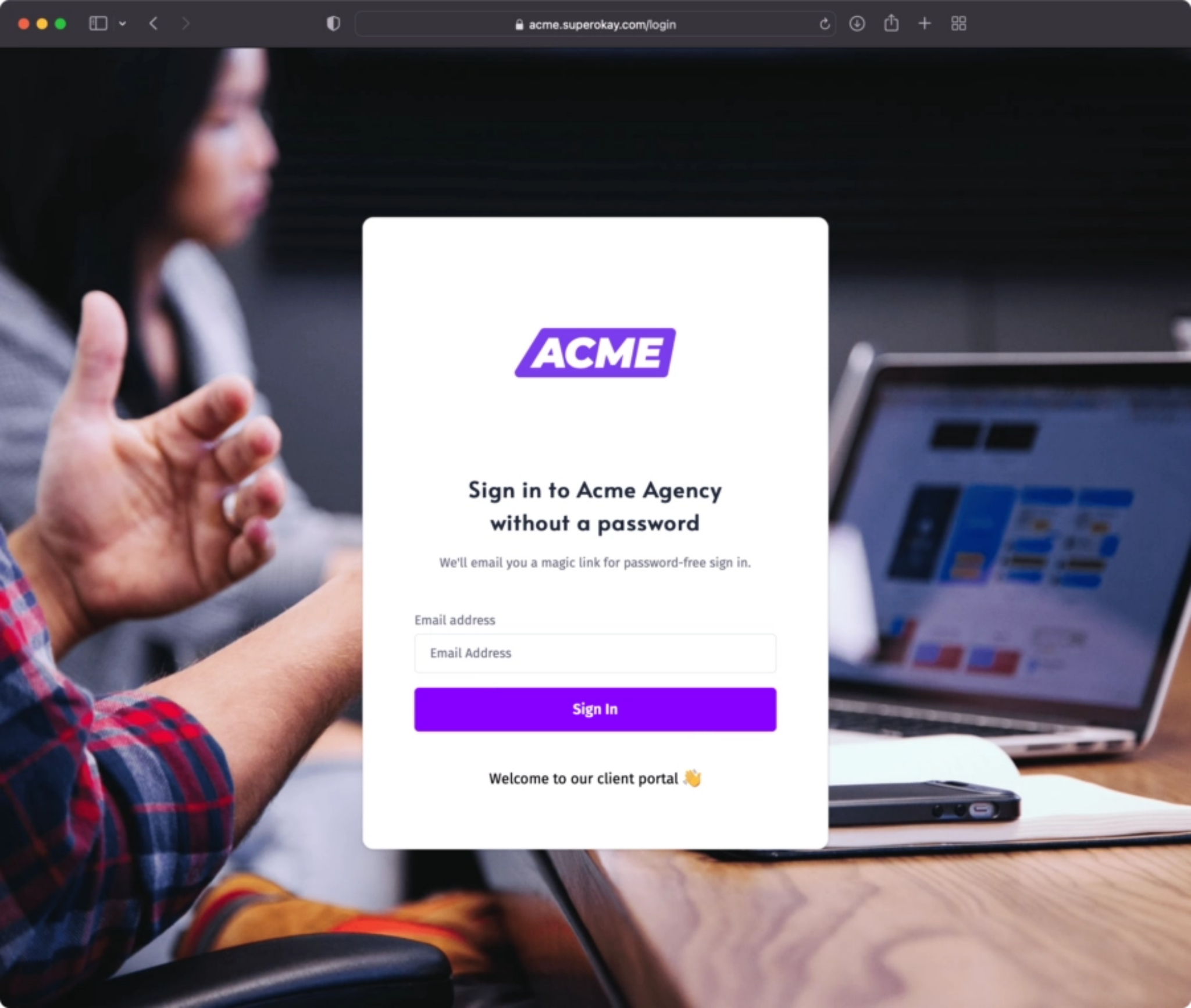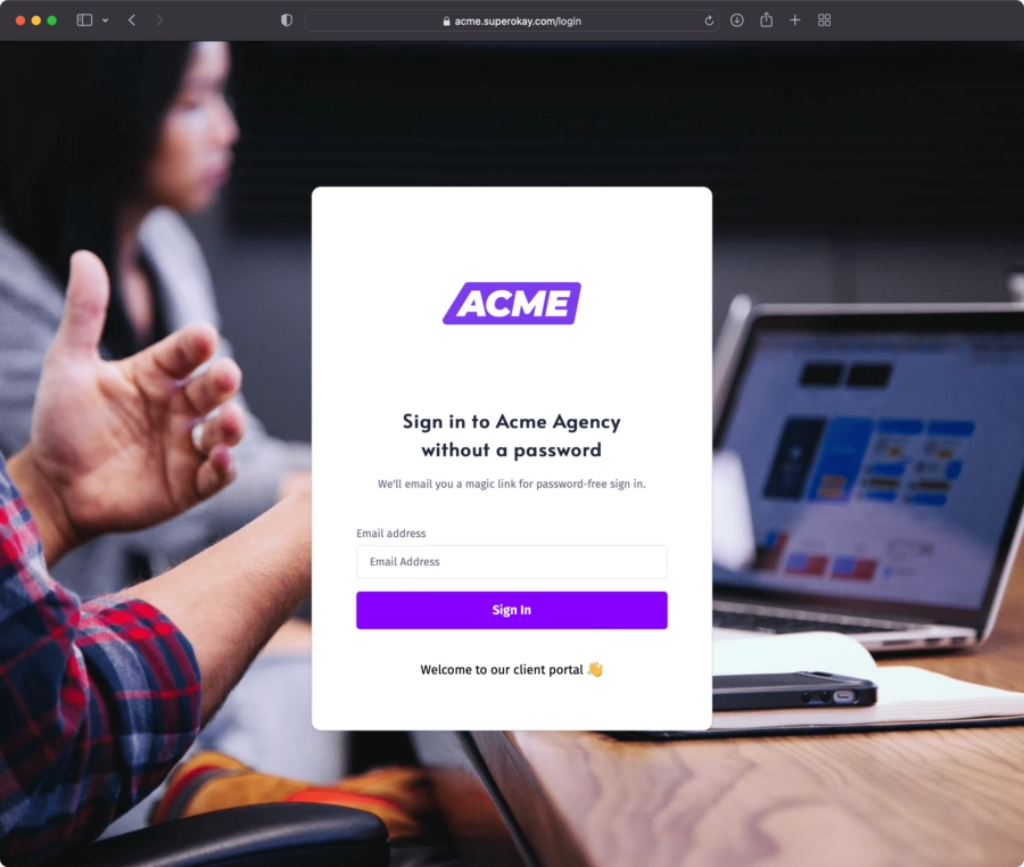 Customize the look of your portal login page. Make it unique to your brand.
Quick Links
SuperOkay features the most essential links your clients need to have at hand for their projects. It can be a challenge for a business to keep track of all the different files, documents, and other materials related to a particular project. Super Okay makes it easy for clients to access all of the information they need from one convenient location.
Build interactive docs and Approval Workflow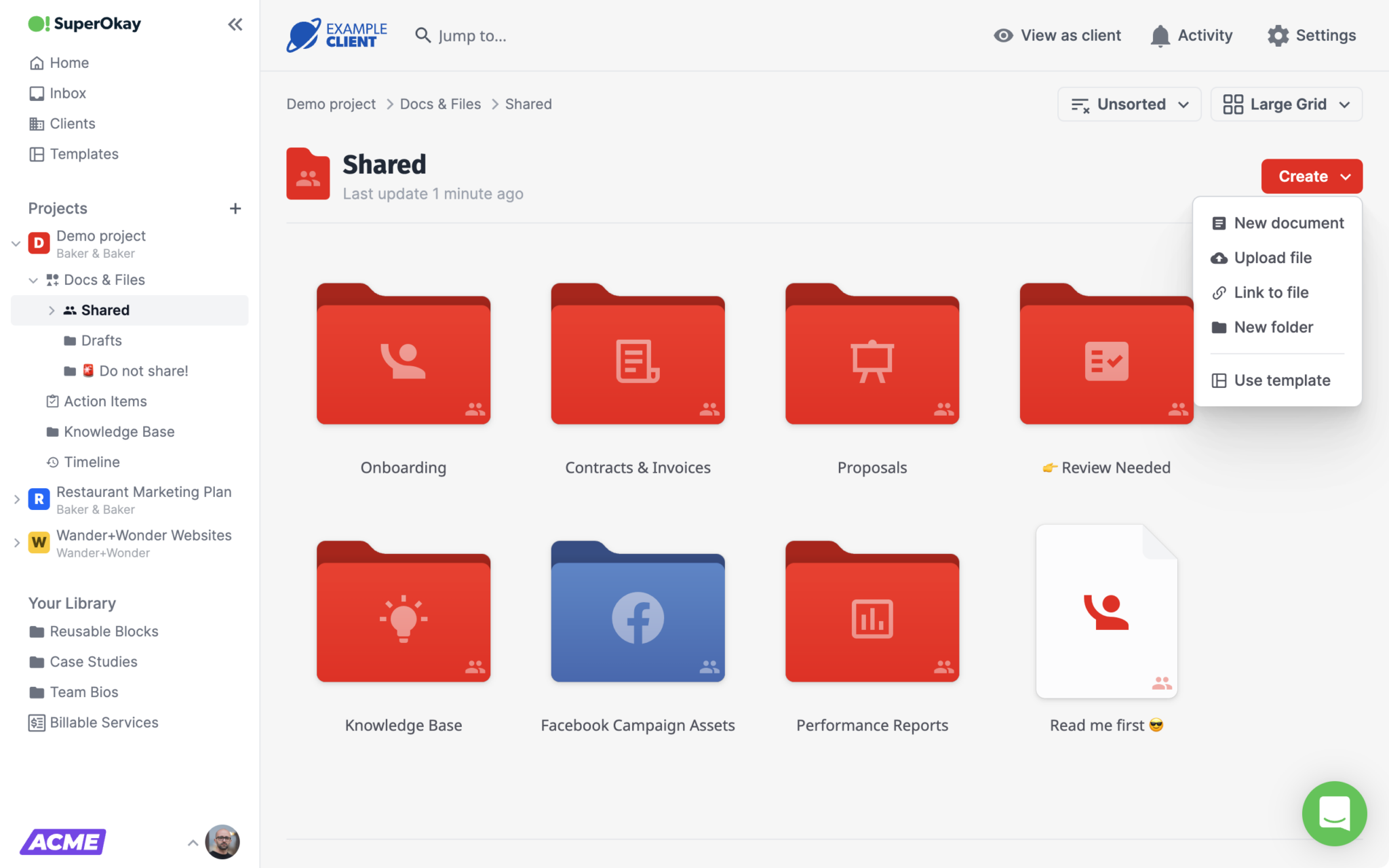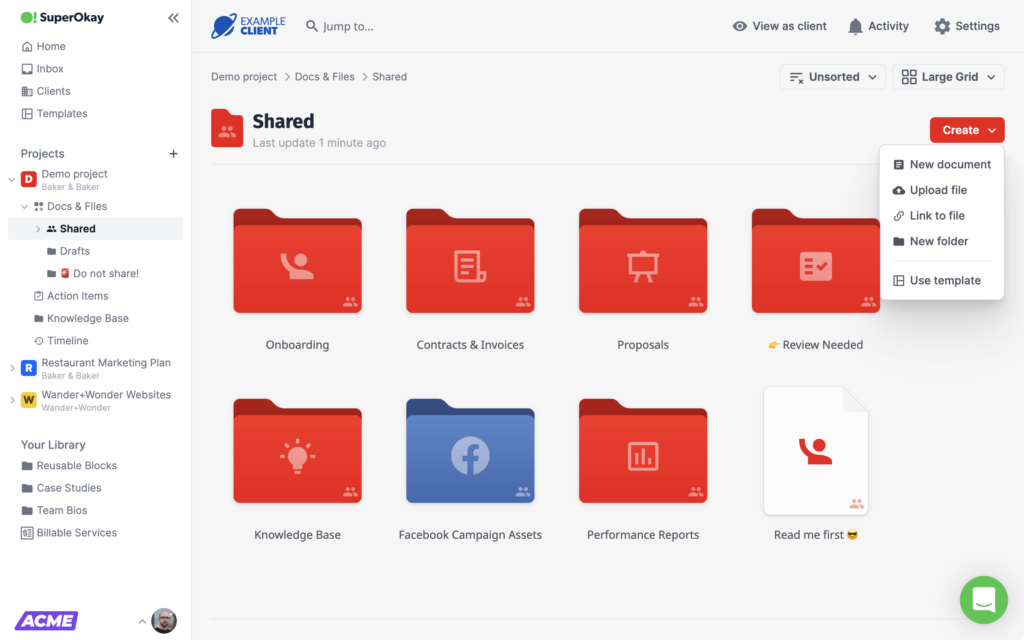 SuperOkay has a wide range of tools to help you build the ideal document for your project. With flexible input types, you can create the perfect document quickly and easily. Additionally, our documents are stunning and responsive, allowing you to gather all the data you need to provide it to your customer. You can also add an approval button within any document to get client approval. For any project, Super Okay has the right tool for creating the perfect document.
Updates Timeline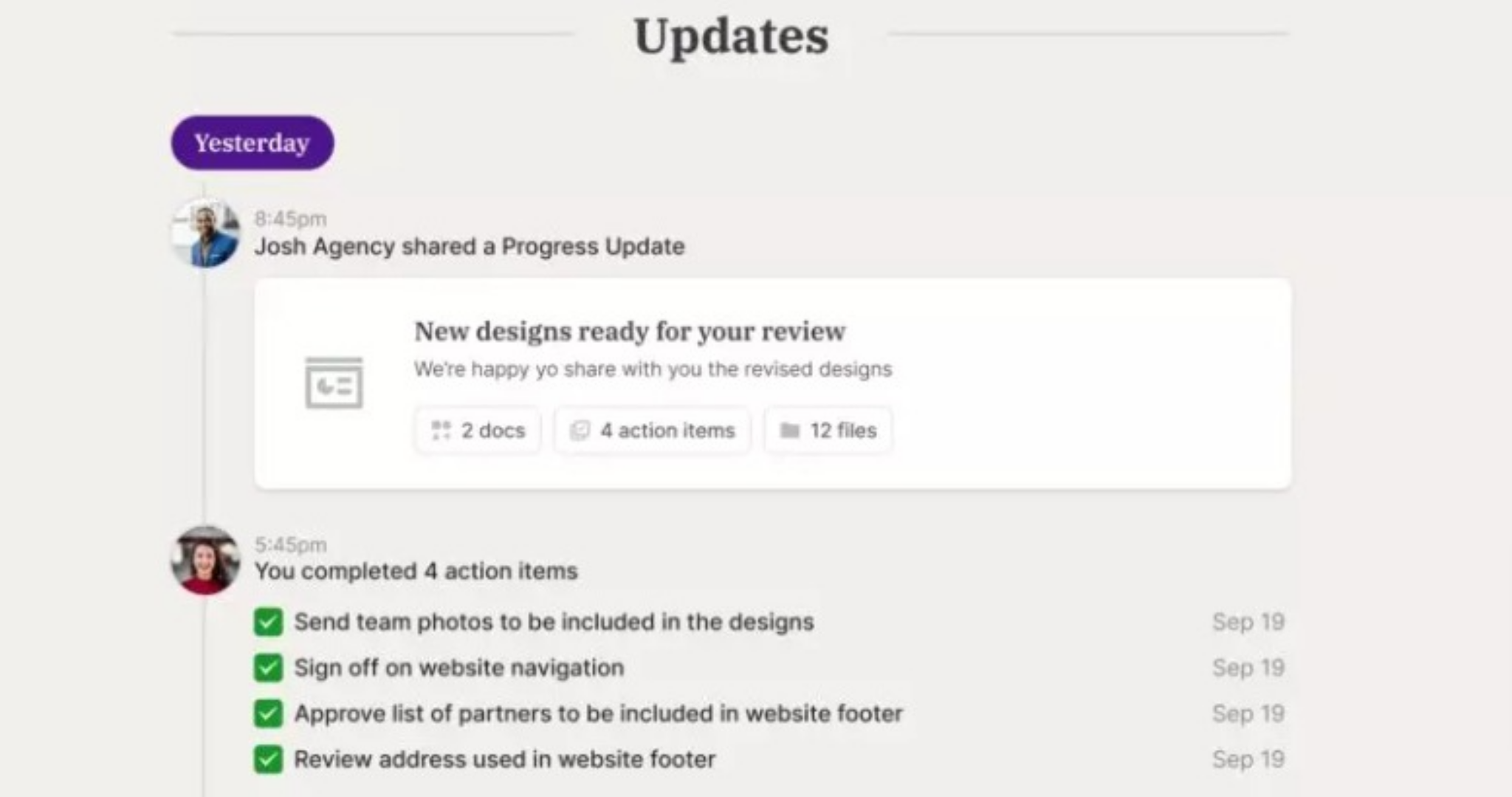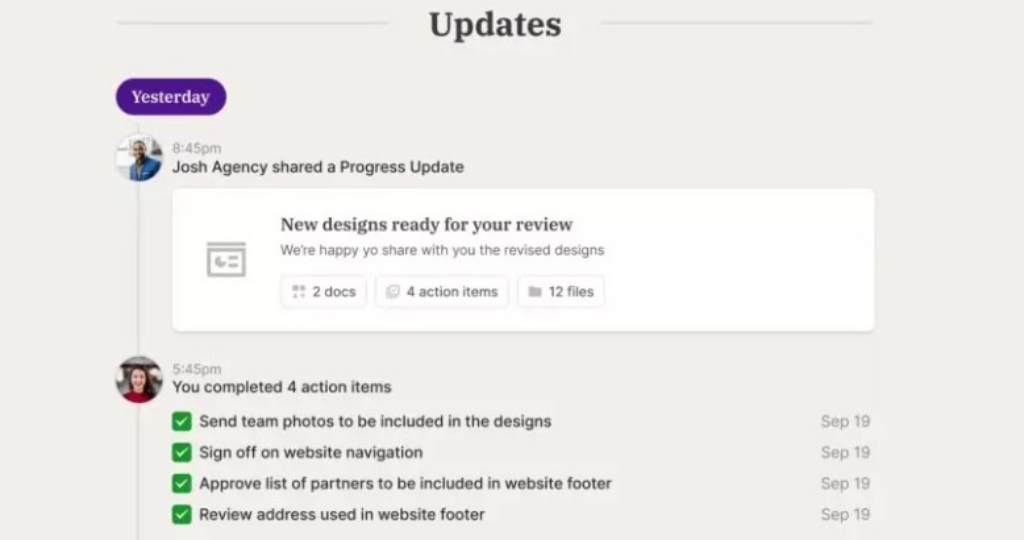 SuperOkay enables project transparency and accountability by providing a shared timeline of documents and action items. No matter who is working on a project, everyone can see status updates and get updated on the progress of a specific item. With a shared timeline of documents and action items, it's easy to stay in sync with what is going on in a project and whether progress is being made. As a result, everyone working on a project can be confident in the progress of their work.
Custom Favicon & Open Graph Data
SuperOkay has a bunch of features to help you reach your audience. You can upload a custom favicon to help distinguish your portal from others. Additionally, you can set a title, description, and preview image for when your portal links are being shared in chat apps like Slack. This will help increase the visibility of your content.
Additionally, SuperOkay offers Open Graph data for social media platforms such as Twitter and Facebook, allowing you to easily share and promote your content. Overall, this is an effective tool for creating engaging content for your social media channels.
Use in-context action items to keep projects moving.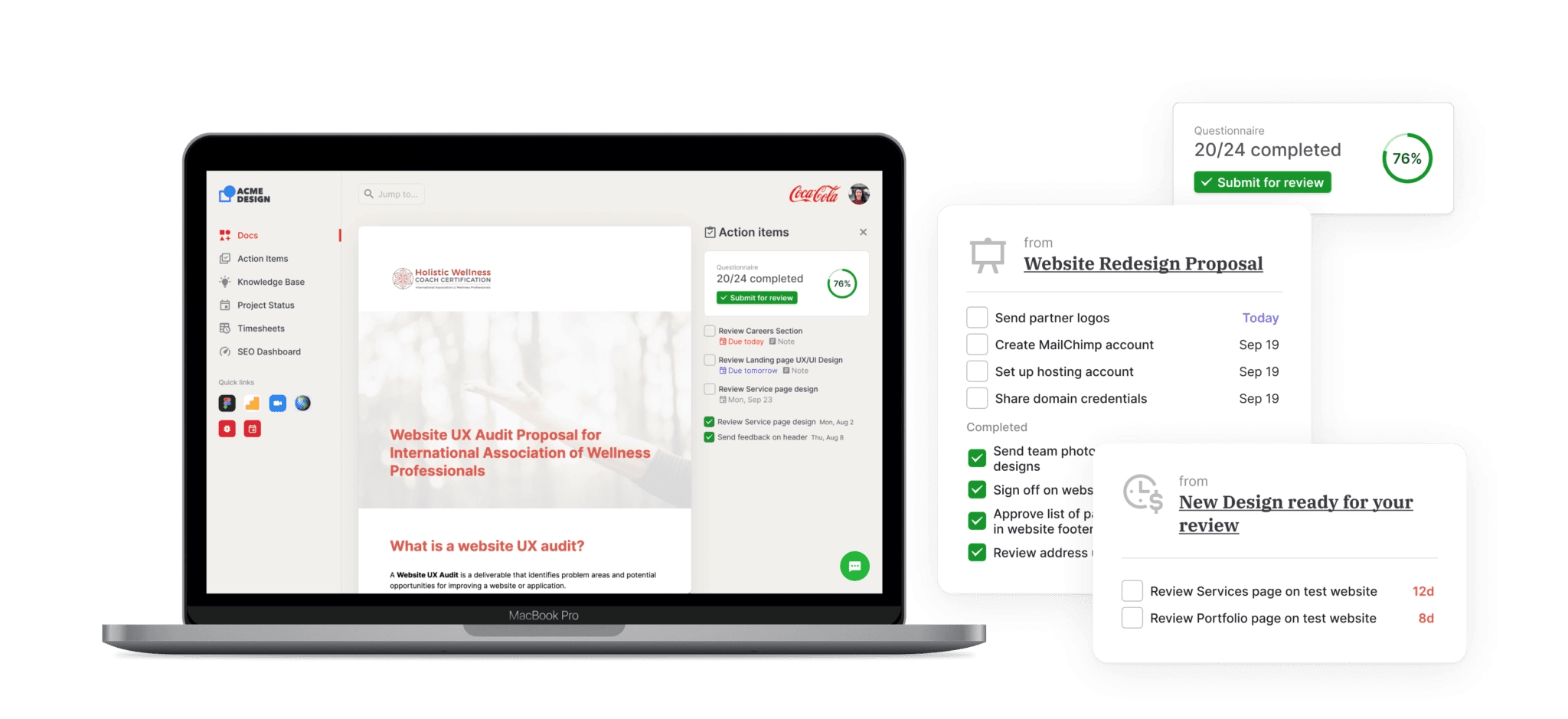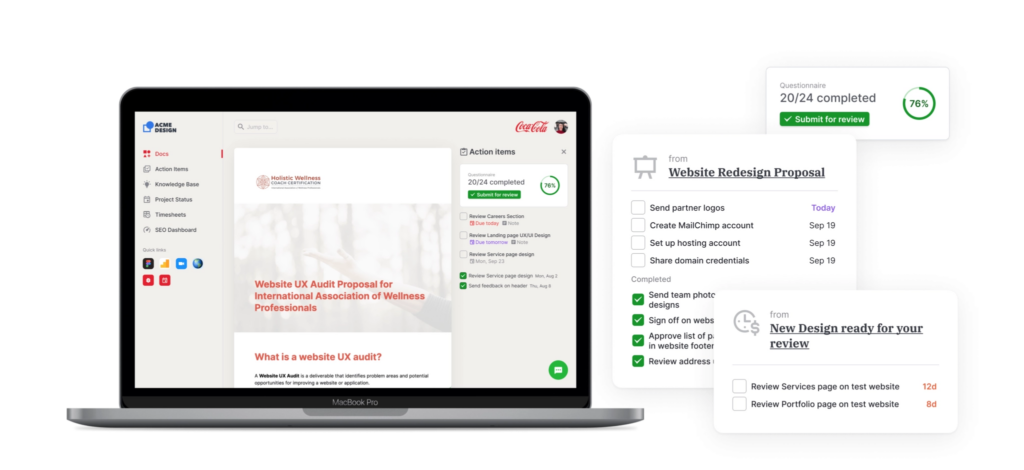 Action items are a key feature of SuperOkay project management software that allows you to add specific tasks and requirements for a given project. By adding action items, you can track and manage individual projects as well as stay on top of all the relevant details. With action items added to your projects, you can easily track which steps need to be completed and get an overview of what needs to be done both by the client and yourself.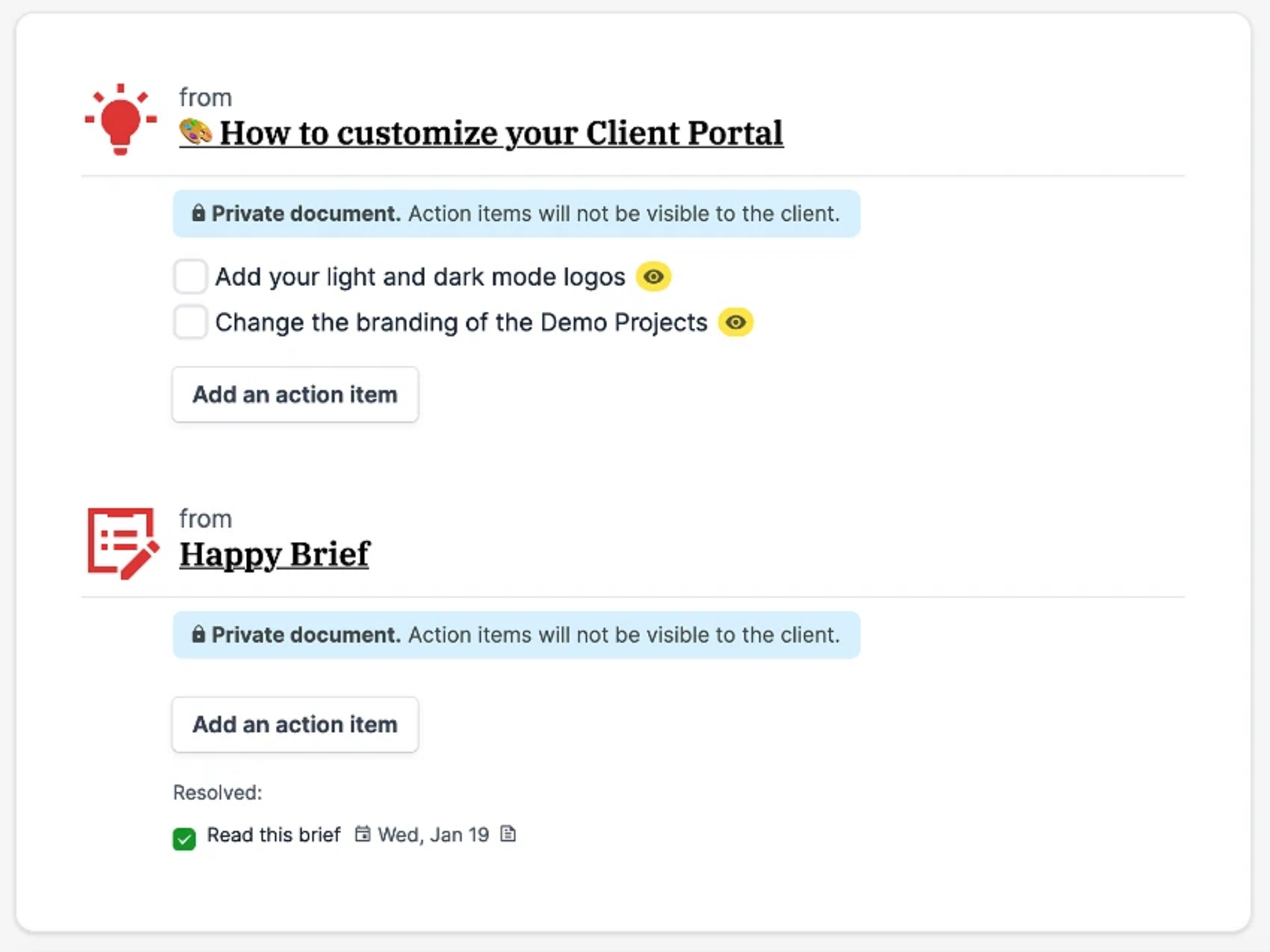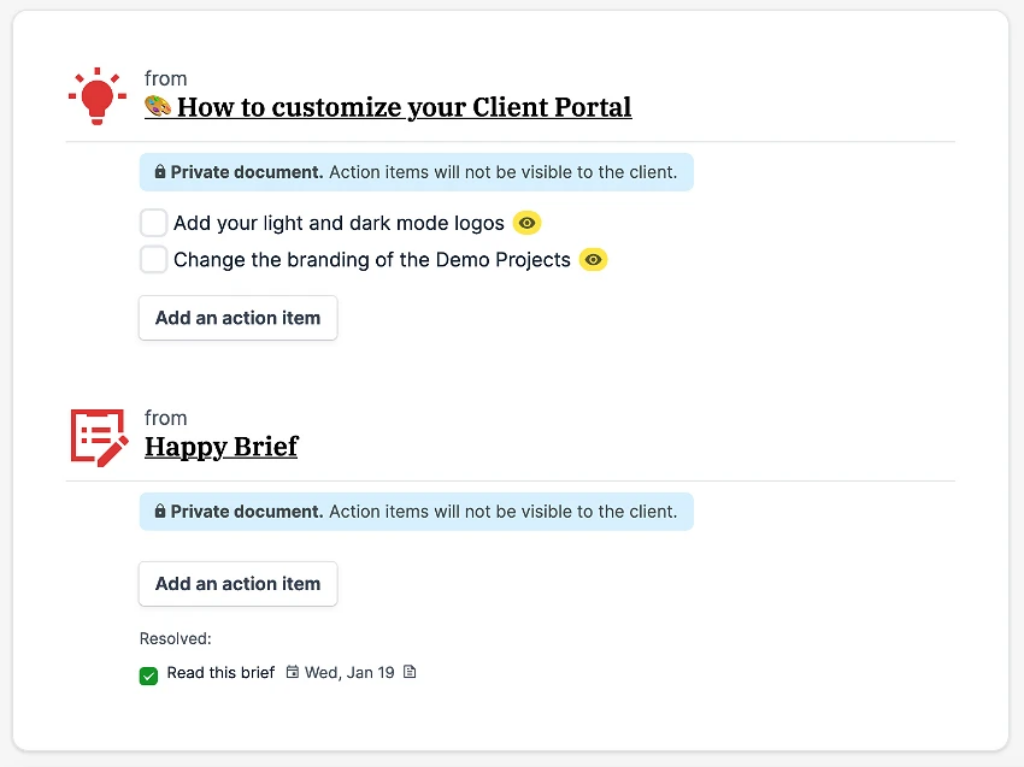 Additionally, action items can be added to individual documents to track more specific tasks and requirements. This makes it easy to stay on task and ensure everything is being completed as expected. All your action items are centralized in the Action Items section of your client portal, allowing you to quickly access them from anywhere in SuperOkay.
Connect the apps you already use
SuperOkay has a feature that allows users to connect the apps they use to their accounts. This gives you access to several apps and services, allowing you to work more efficiently. You can add or remove the apps from your dashboard whenever you want. It's a great way to stay organized and save time throughout the project. Besides, it allows you to share documents and resources with your team in a secure and efficient way.


Some popular app integrations include Figma, Airtable, Trello, and Miro. With SuperOkay, your client will have access to various platforms, which will help them work more efficiently and get more done in less time.
SuperOkay Templates
Content Templates of your choice..
SuperOkay provides a variety of templates that can be customized for different types of projects. These templates include brief proposals, status updates, and scope changes to make visualizing a project easy and efficient. They are also customizable and can be saved to reuse in future documents.
SuperOkay provides 19 pre-defined documents that utilize the structure of the program to generate starting points for your work. Pick the best fit for your application from the templates. You get a preview of what the template will look like when you first open it – choose "Use this template."
Brief templates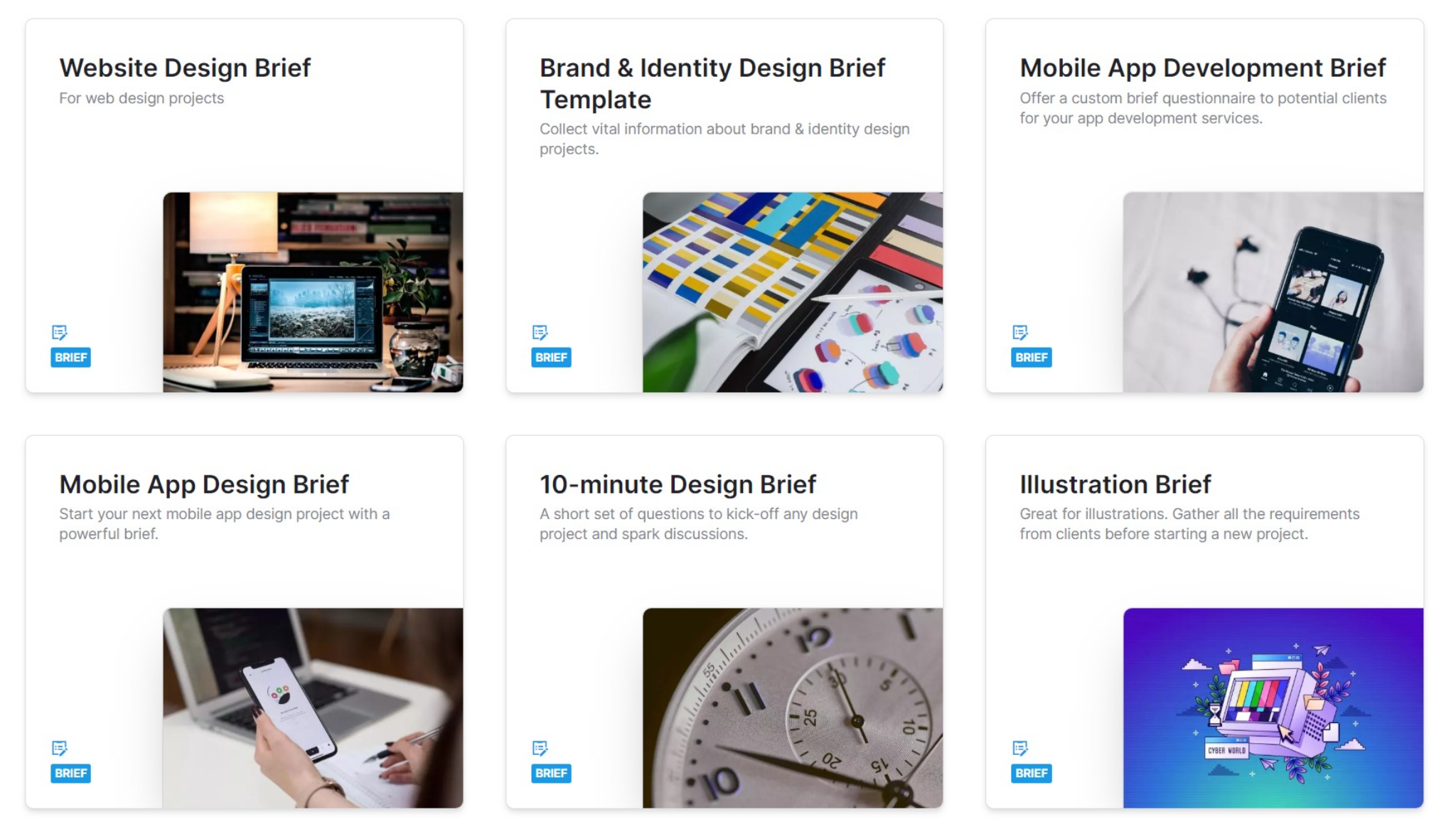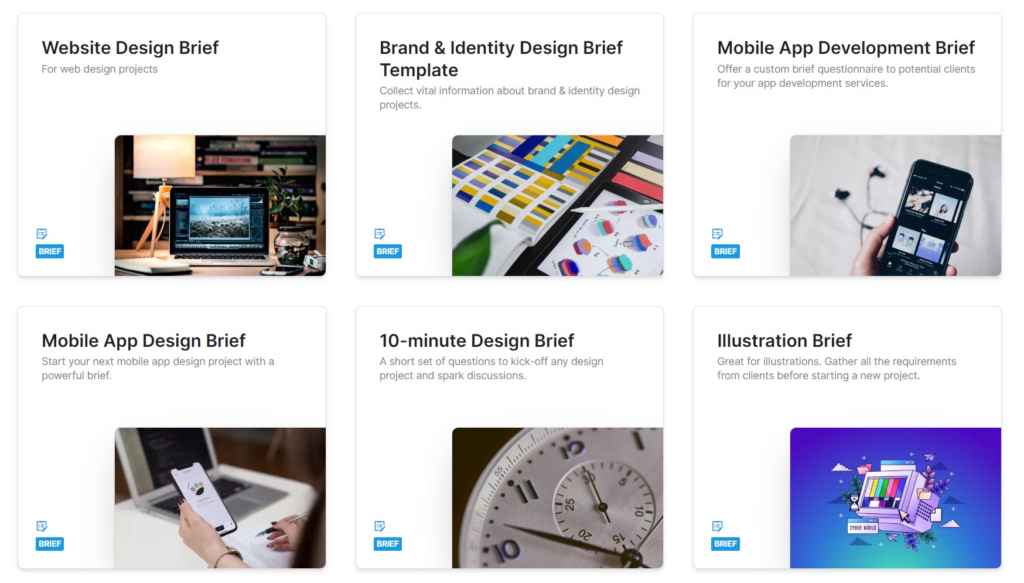 proposal templates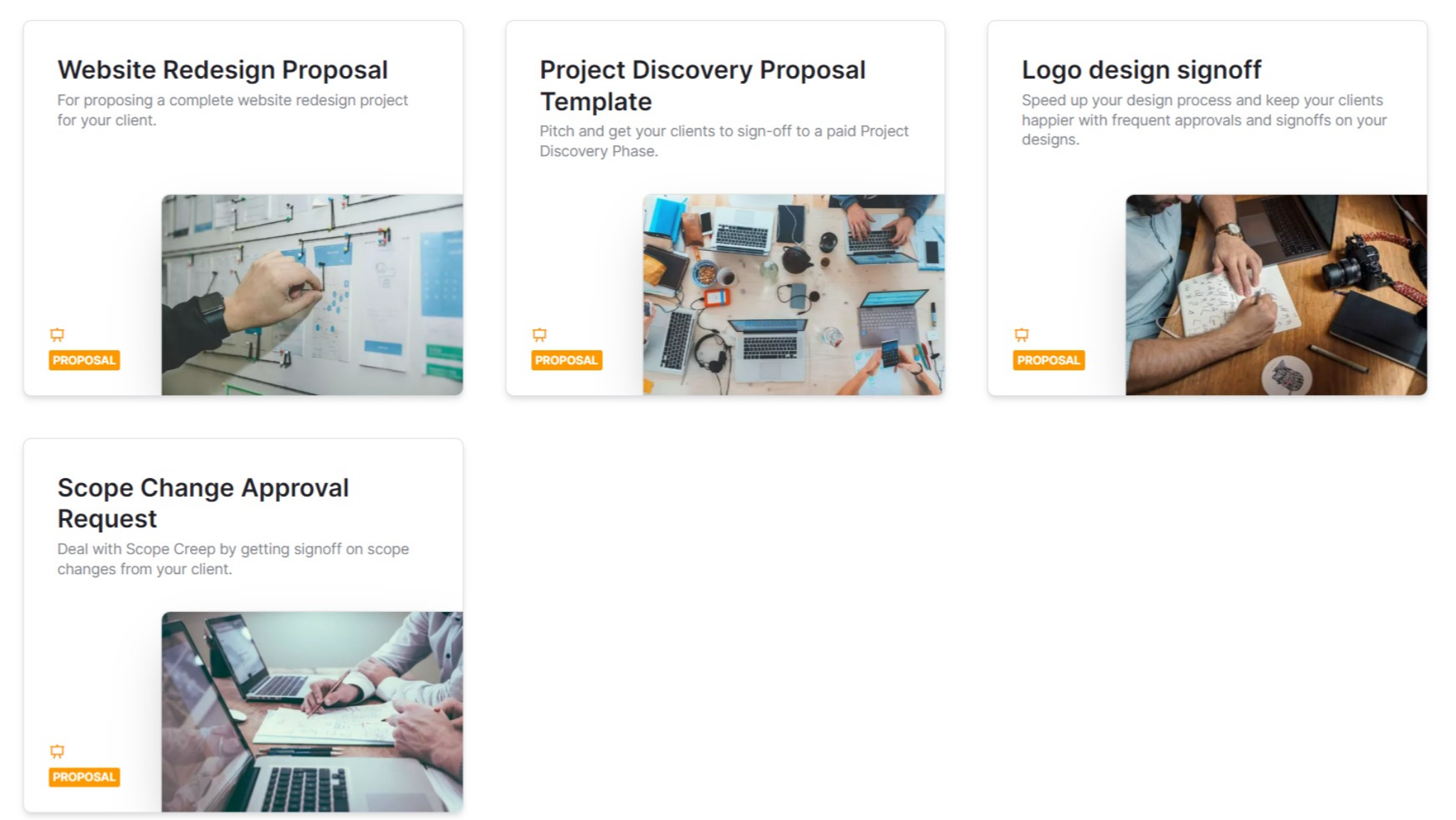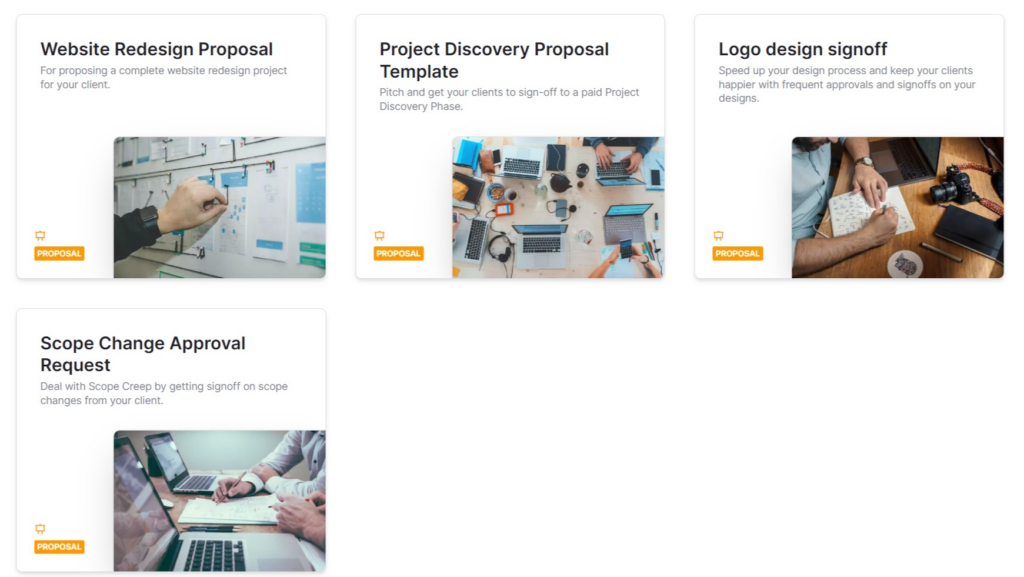 Reusable Blocks
Reusable blocks are one of the most useful tools in SuperOkay because they let us save parts of our documents as Blocks that we can use in other projects/documents – essentially custom templates for document sections, or even entire documents.


Why Choose SuperOkay?
Benefits and Applications
With SuperOkay, agencies can easily create customizable client portals with unique branding for each project.
Clients can access action items and documents with ease and can also comment on them. Plus, they can access reports such as dashboards and data studio reports with an iframe.
SuperOkay also offers page removal requests, client communication, and any other features a client needs. Plus, clients get lifetime access to the platform at a variety of pricing plans to suit their needs.
With SuperOkay's innovative technologies and tools, agencies can create stunning client portals without burdensome IT costs or headaches
You can also add interactive modules, such as pricing tables, Q&As, approval buttons, embeds, file requests, and more, so you can design a custom interactive experience for your clients.
SuperOkay even lets you customize each portal to match the current project or client brand.
SuperOkay Use Cases?
Who can use it?
Project Managers
Freelancer
Digital Agency
Service Providers
Web developers
Marketing Agency
Pricing Plans
Monthly Pricing and Annual Pricing
Offers Free Trial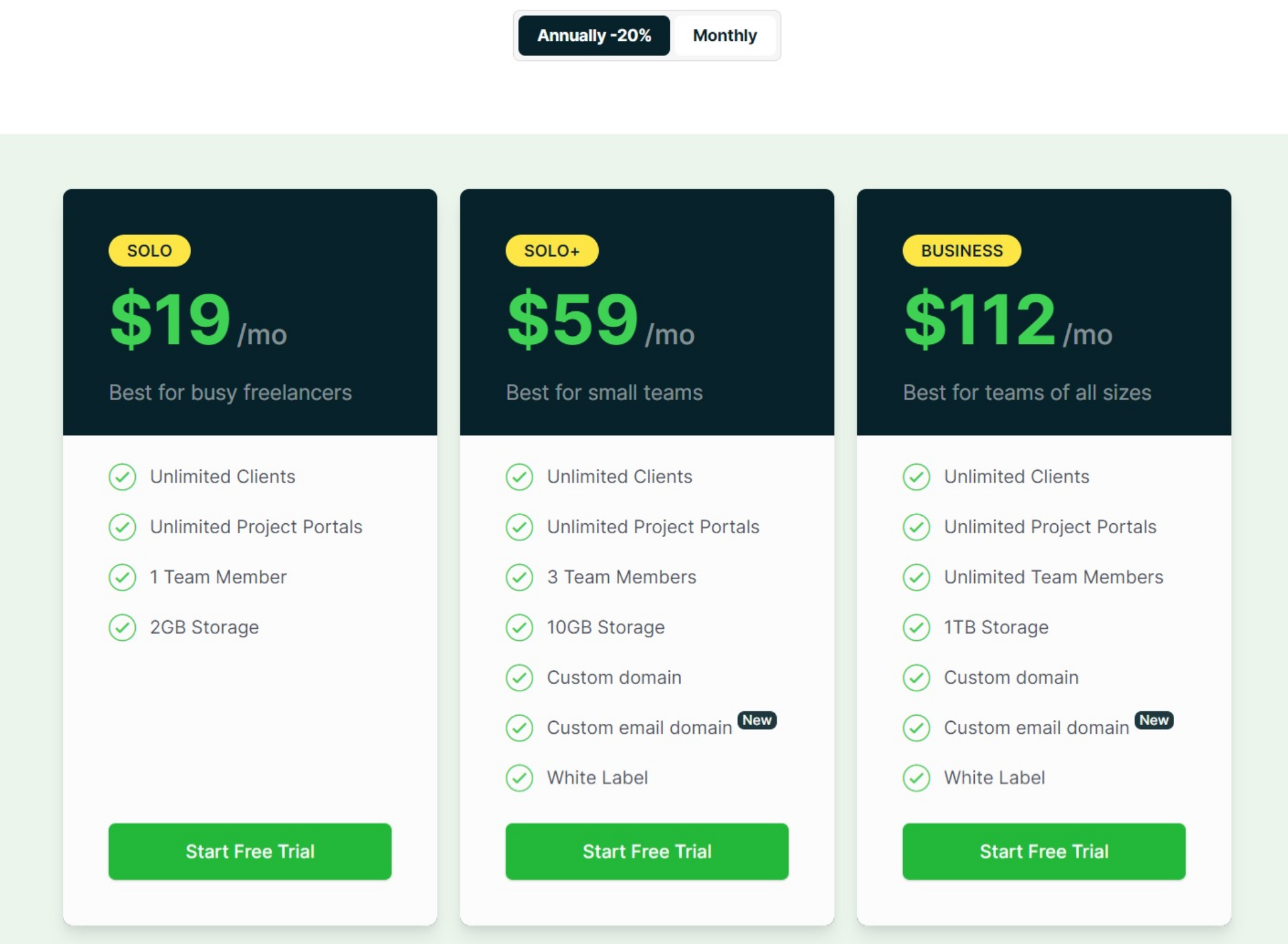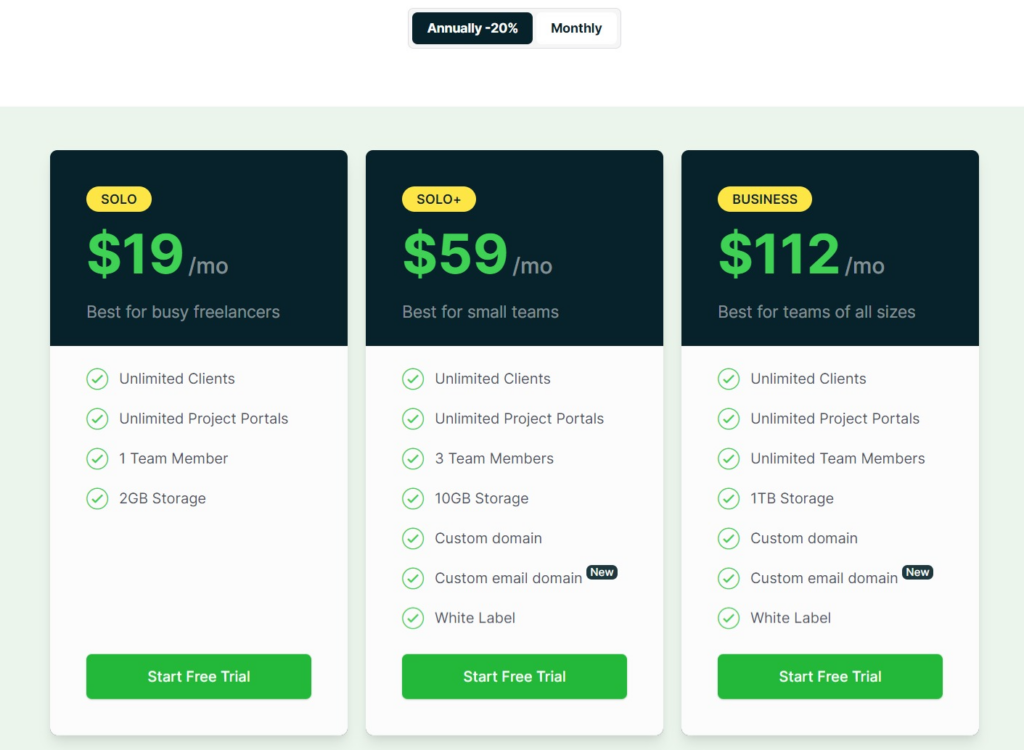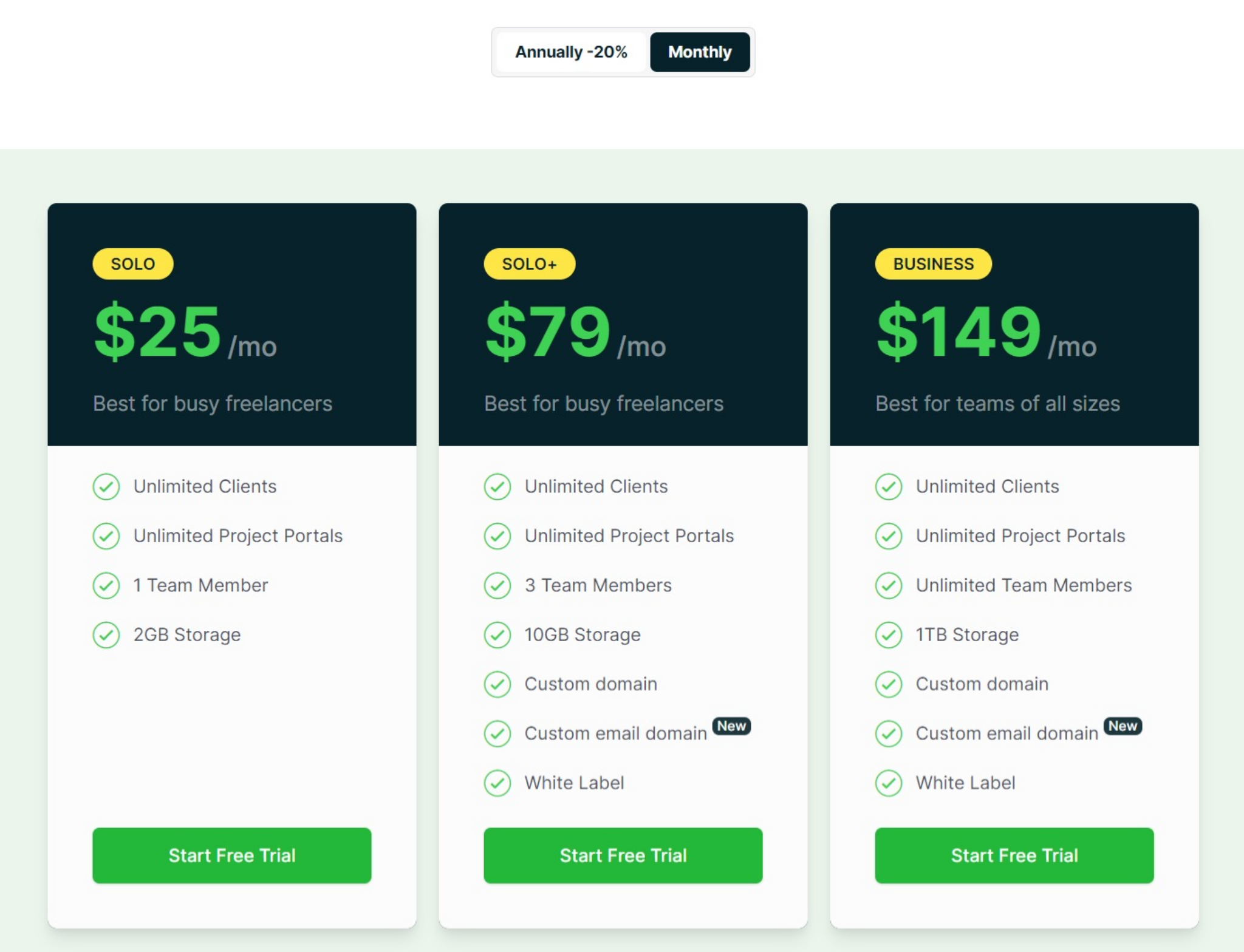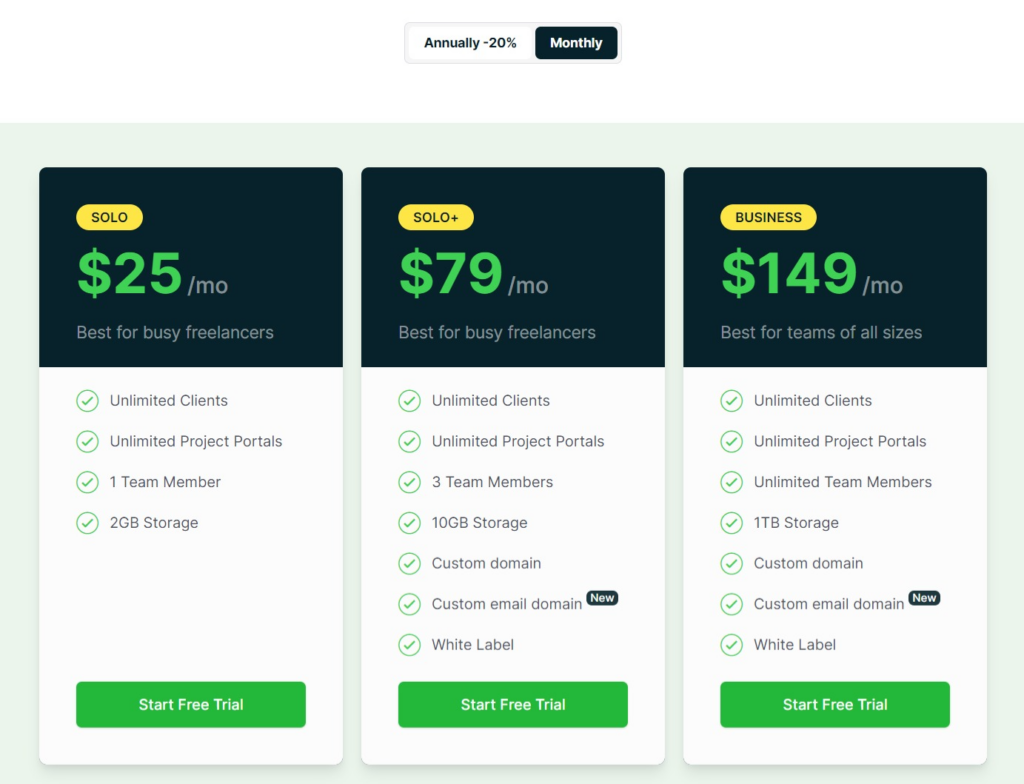 Support
Technical Support, Knowledge Base, Roadmaps, Changelogs
Email and Live Chat support
Offers informative Articles to support
Offers Roadmap and Facebook community support
Alternatives
Similar Apps
Basecamp is a project management solution that is delightfully straightforward and highly productive.
More than just Client Portal Software, SuiteDash is a fully integrated cloud-based platform that will completely satisfy the software needs of most small to medium-sized businesses.
Trello unifies all of your tasks, collaborators, and tools. Even if your team isn't, keep everything in the same place.
Final Verdict
Is SuperOkay right for You?
With a plethora of portals and customizable solutions, SuperOkay allows clients to access their data across multiple apps and devices. This helps them get more from their data including smarter decisions, faster documents, and centralized access to information.
With the right portal solution, it's possible to clear out client approval work while still getting the value-added solutions they want. To learn how you can build a portal that your clients love, use this tool now!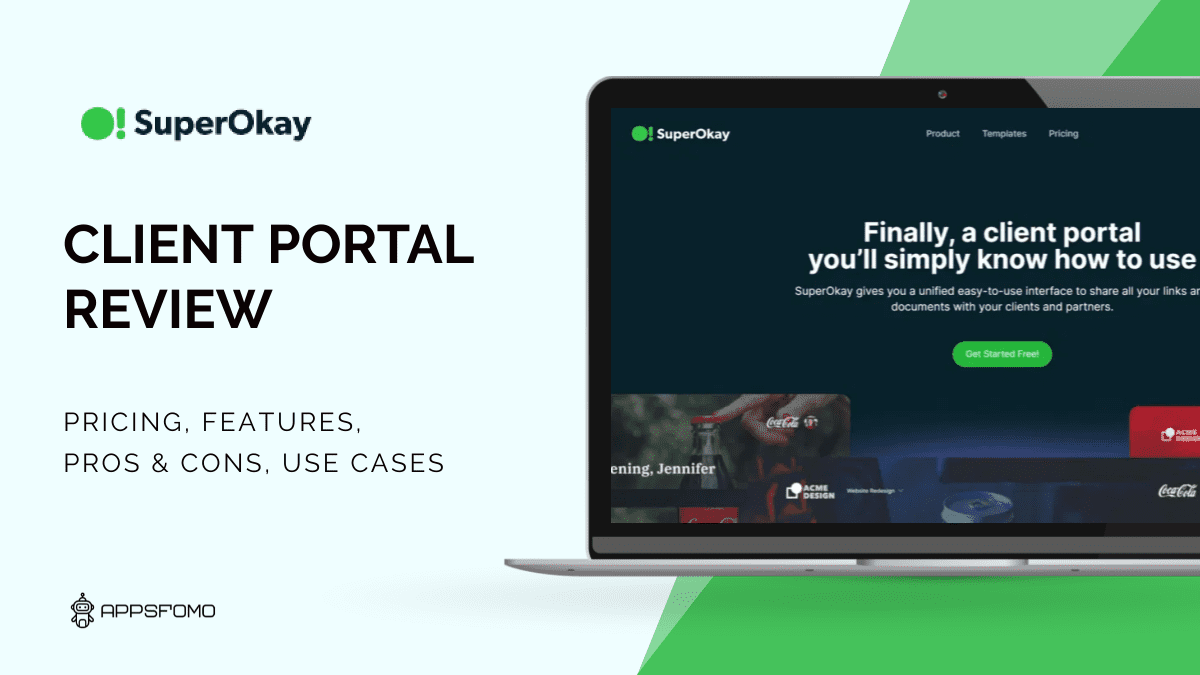 Specification:
SuperOkay: Customizable Client Portal for Easy Project Sharing
| | |
| --- | --- |
| Review Date | February 2023 |
| Company | SuperOkay |
| Country | UK |
| Initial Release | 2017 |
| Pricing | Annual Payment, Montlhy |
| Free Version | Available |
| Lifetime Deal | Yes |
| LTD Platform | Appsumo |
| Money-Back | N/A |
| Support type | Email, Live Chat |
| Integrations | Yes |
| Supported Device | Browser |
| Mobile app | Not Available |
| Affiliate Program | Yes |
PROS:
Good-looking client portal
White-labeled client interface
The user interface is very intuitive and easy to navigate
Customizable colors and backgrounds
Integration with other websites via embedding
CONS:
Fewer templates
No Zapier, or Pabbly integrations.
Uploaded Docs are not editable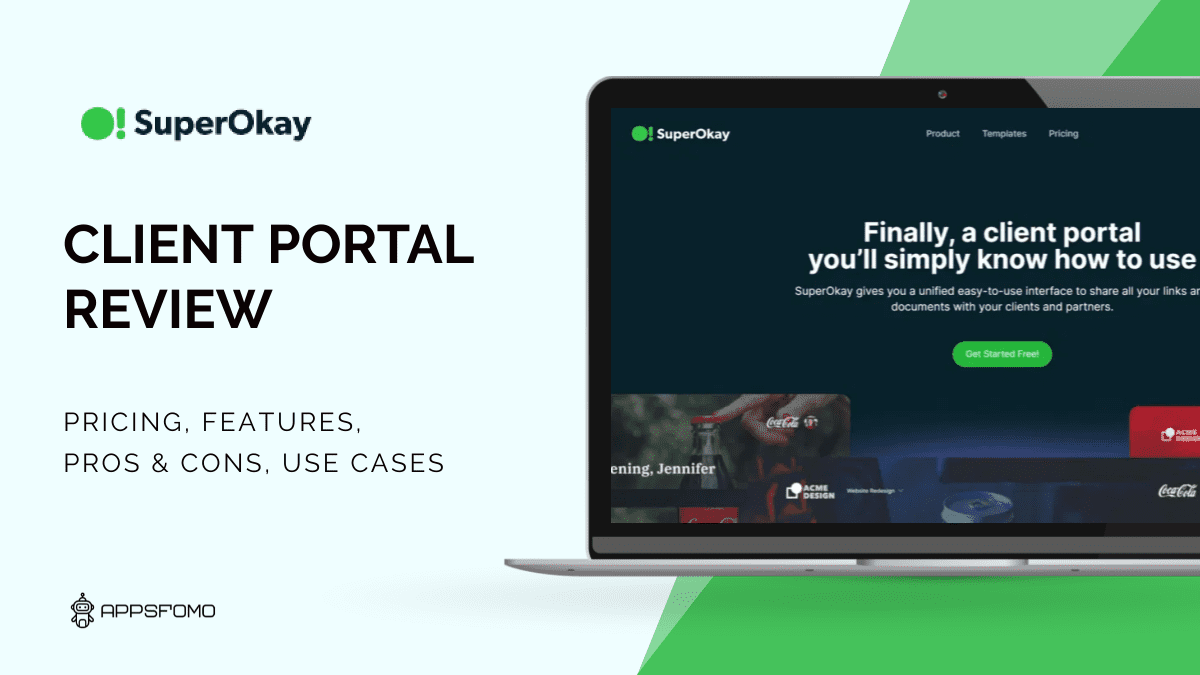 SuperOkay: Customizable Client Portal for Easy Project Sharing