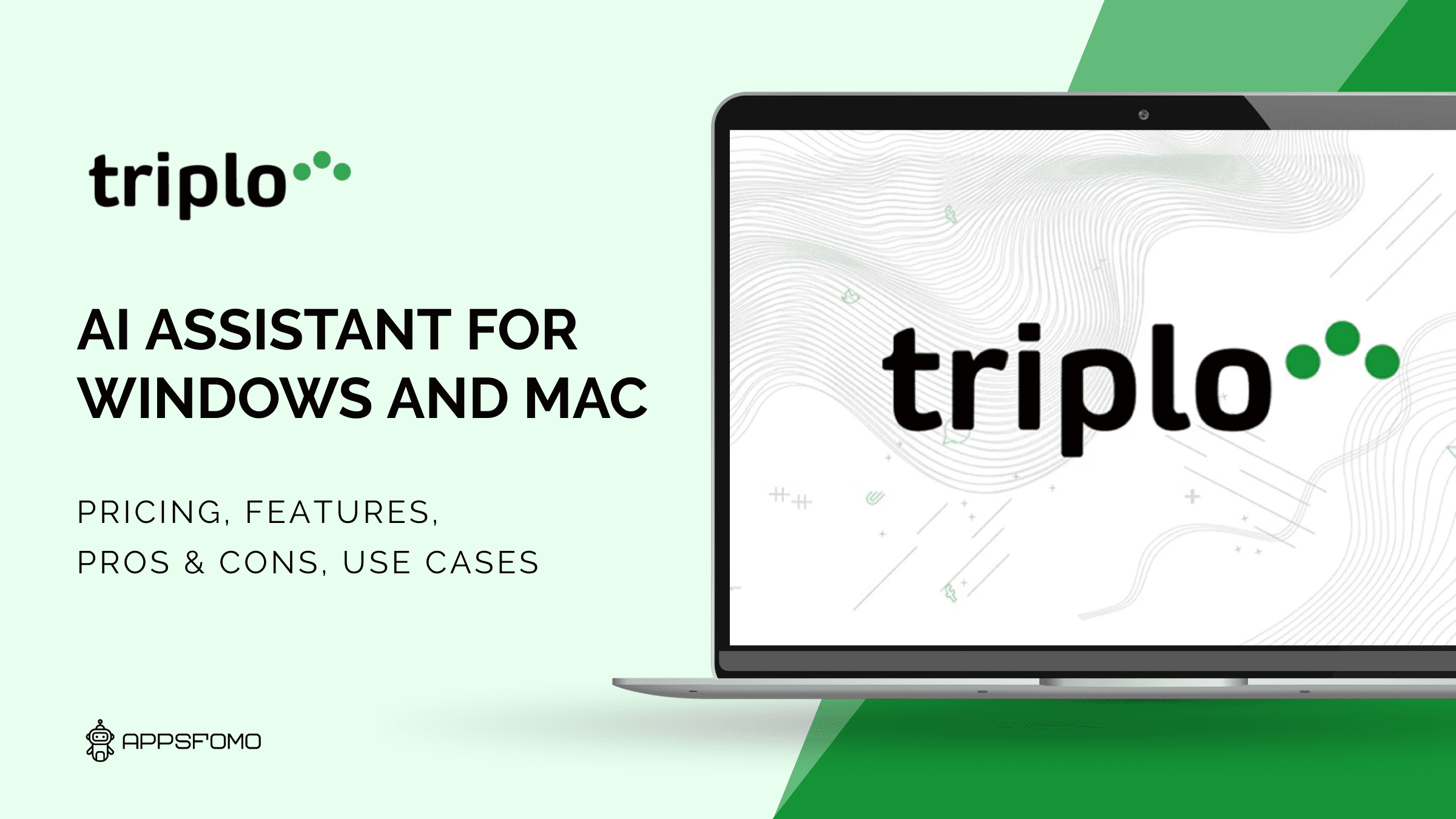 Triplo.ai: AI Assistant for Windows, Mac, Linux, Android and Chromebooks
Add to wishlist
Added to wishlist
Removed from wishlist
0
Add to compare
AI text generation has brought a revolution in the way businesses communicate. It offers a number of advantages that can help organizations save time and money while providing efficient and effective customer service.
Bottom Line
Triplo.ai is probably the single and the only AI tool you'll ever need. It can be used over any app, on any device or operating system. You can prompt anything you need, from insights and translations to content generation. Additionally, Triplo.ai also offers 70+ pre-defined prompts to make users even more productive.
The core concept of Triplo is the Triplo A: Anything, Anywhere, Anytime.
For starters, AI assistants link Chatgpt can help organizations craft personalized messages that are tailored to each customer's needs. This means that companies can take advantage of natural language processing (NLP) and machine learning algorithms to create automated conversations that sound like a human is responding.
One such new tool in the market is Triplo.ai, an ai tool that runs anywhere in your operating system. In this article, let's see how you can use this tool to maximize your productivity and use ai anywhere, over any application.
Why use Triplo.ai?
Overview
Since ChatGPT has revolutionized the text generation market with its impressive capabilities, Now we are able to generate high-quality, human-like responses to user prompts in a fraction of the time it would take for a traditional human to do so.
However, ChatGPT also has its drawbacks. One of the most significant is that users need to go back and forth between their browser tab and the application they're using in order to enter prompts and generate a response.
This is where Triplo.ai comes in. Triplo.ai is an AI-powered tool that can be installed on any operating system, allowing users to access its text generation capabilities without ever having to leave their application window. Triplo AI is designed to help users become more productive by providing quick and easy access to AI-powered features and services that can automate mundane tasks, provide data insights, and streamline workflows.
Company Details
Elbruz Technologies, the parent company of Teriplo AI is a Turkish tech company that specializes in artificial intelligence (AI) and machine learning solutions. Founded in 2015 by Khuloud Mustafa, it is helping businesses develop AI-driven products and services. Elbruz Technologies is registered under the number 1640215 in Turkey and has offices in Istanbul, Ankara, Izmir
Online Presence
Key Features of Triplo.ai
What can Triplo,ai Do?
The biggest advantage of using Triplo.ai is that it eliminates the need to switch between windows to generate a response. This makes it easier and faster for users to get a response back from their AI assistant. With this tool, users can access ChatGPT kind of text generation capabilities directly within their application window, making it more
AI-Powered Assistance
Triplo AI can be triggered on any text field of the user's Operating System (OS) or via an input bar that appears on the user's screen over any software running. This allows users to conveniently search for whatever they need without having to switch between applications.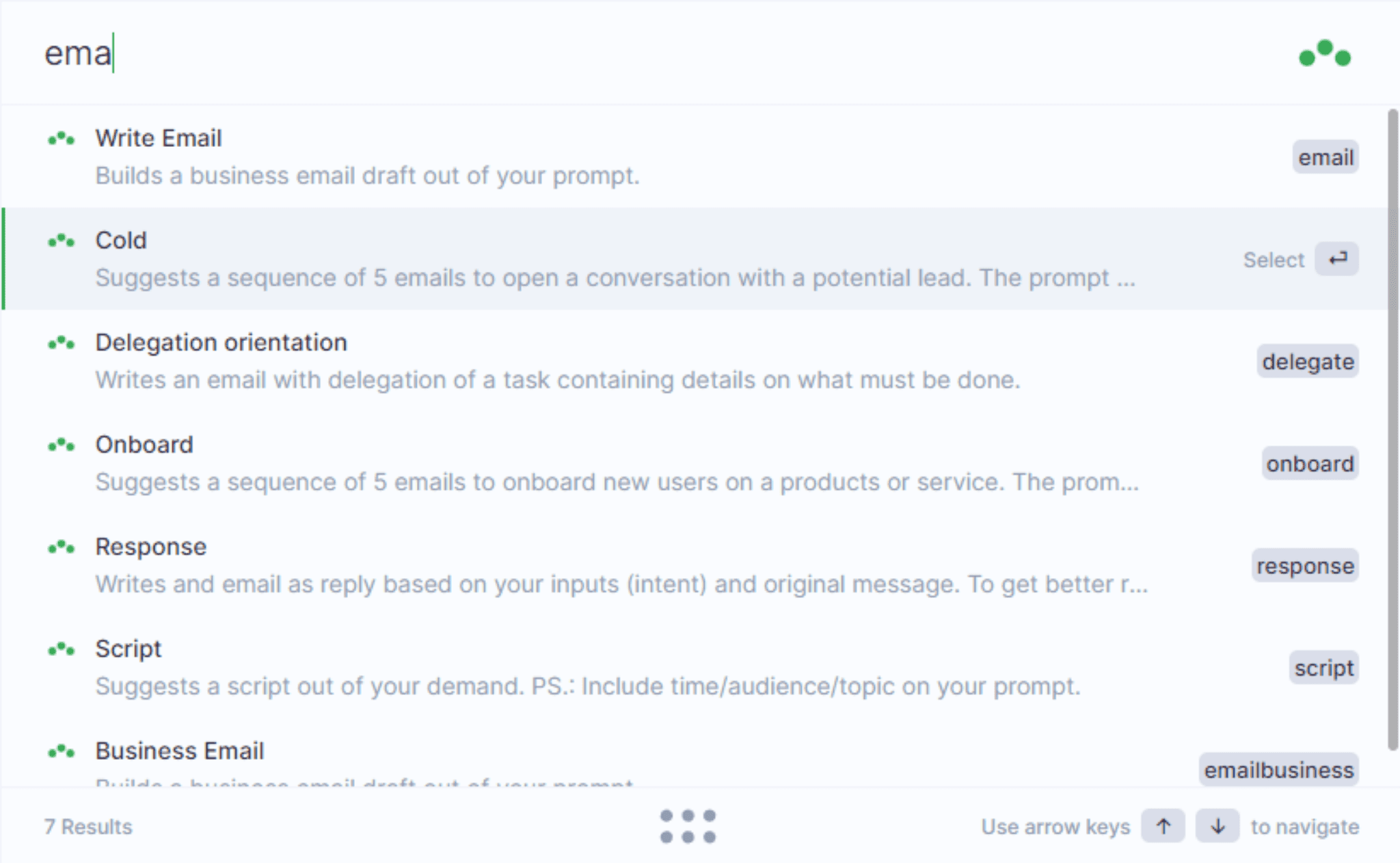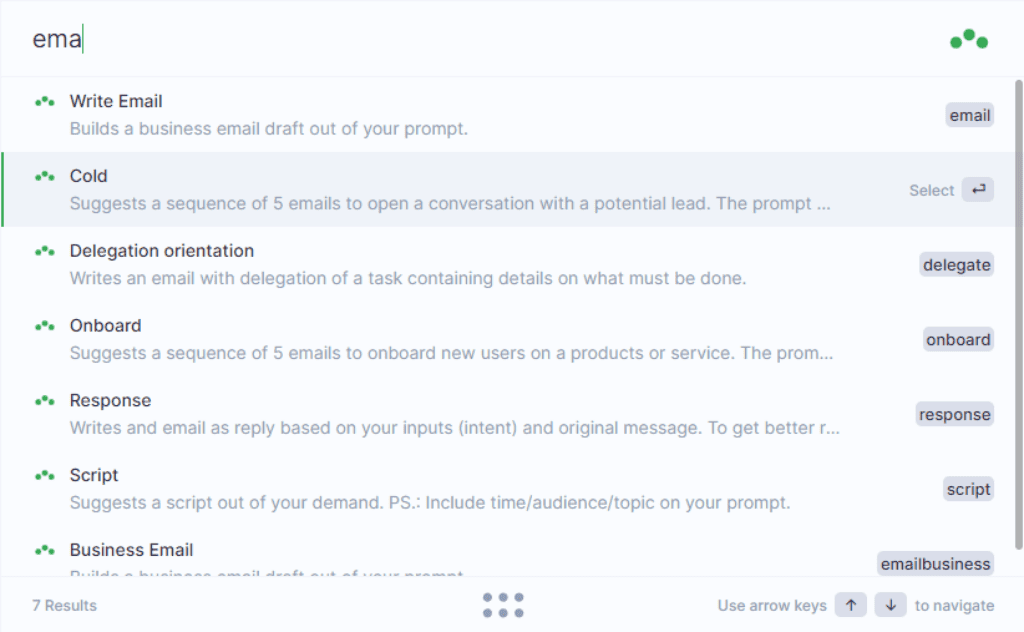 This is an effective way to utilize Artificial Intelligence (AI) to provide users with quick, efficient, and accurate results every time they search for something. This makes it easy to access and use for gathering insights, translations, content generation, and more.
SmartPrompts
Triplo's AI-powered assistance can help you more than your writing needs. With its 70+ AI smart prompts, Triplo provides you the ability to quickly generate text without needing to compose lengthy prompts. From code generation to emails, blog writing, algorithms, and image prompts – Triplo has it all.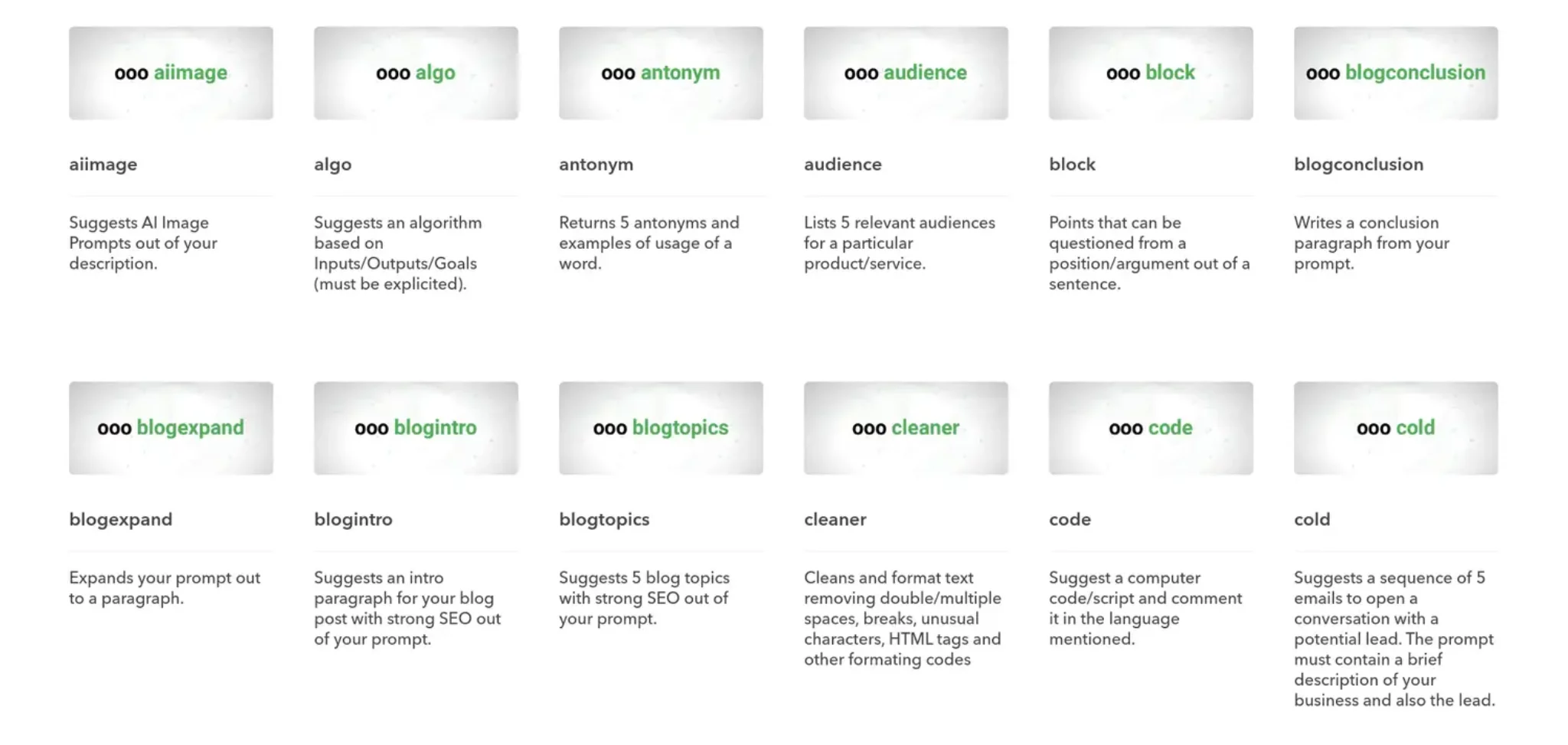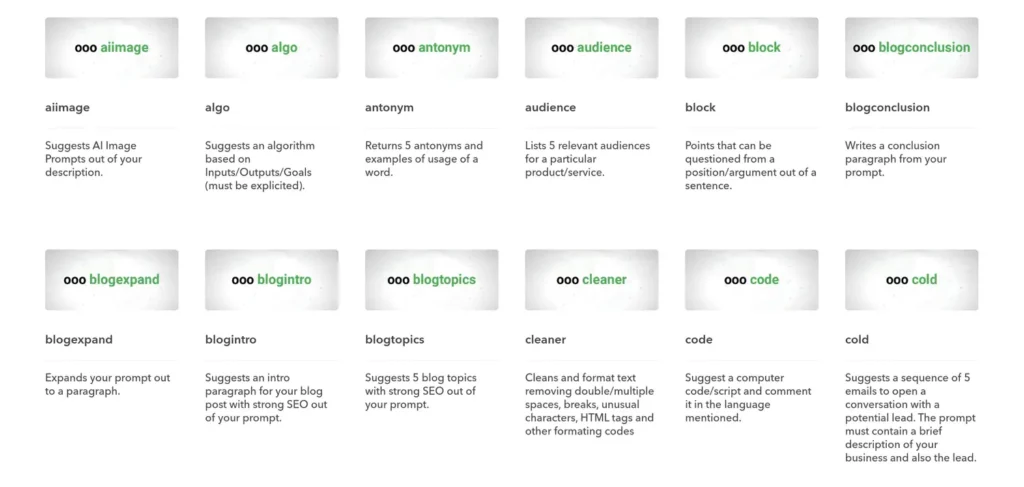 Furthermore, you don't have to waste time composing long and tedious prompts. You can just select the right prompt for your task and let Triplo do the rest!
Real-time assistance
Get insights, answers, or content from AI, anywhere, anytime, whether on your desktop or mobile device, without having to switch between apps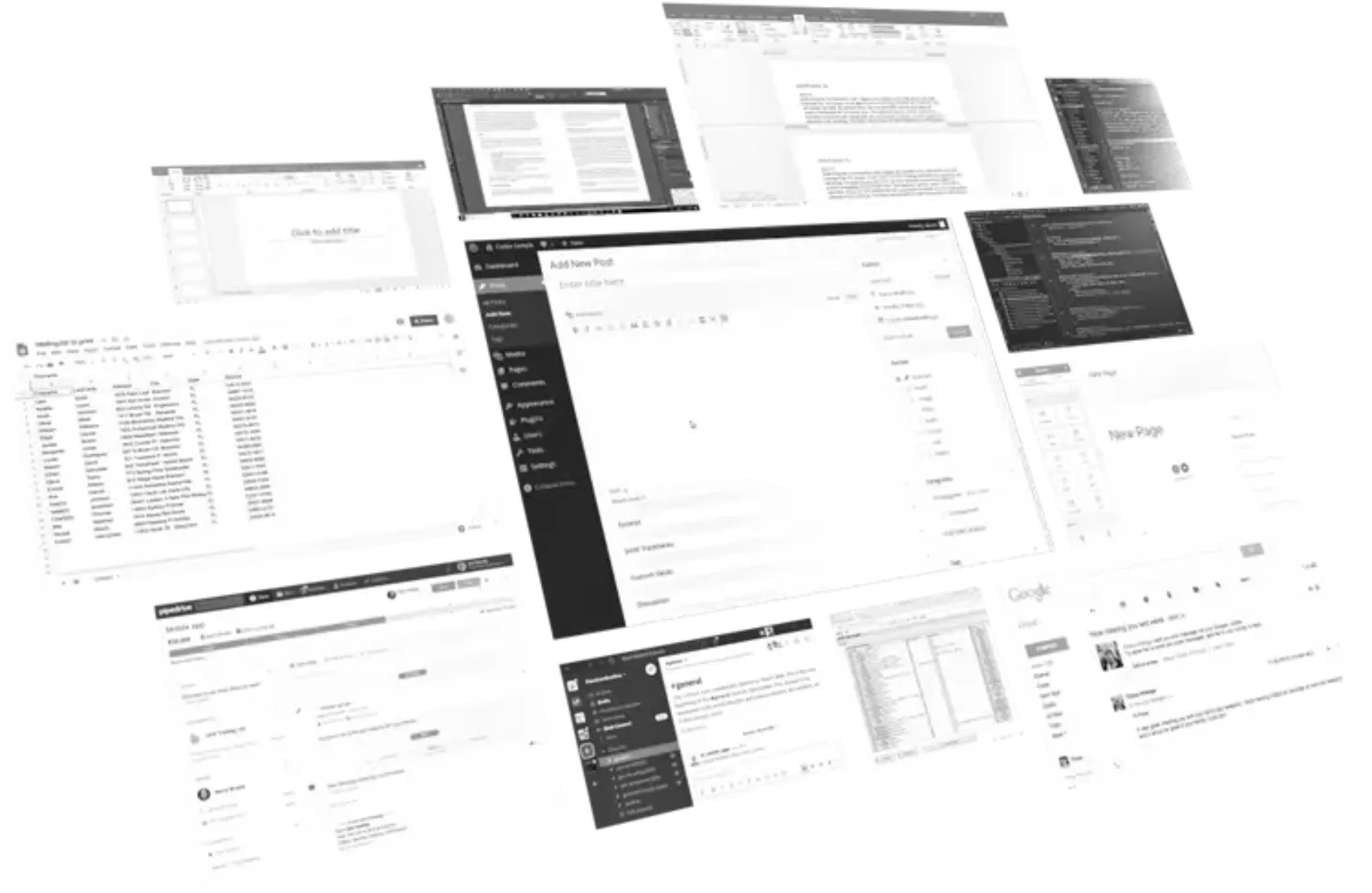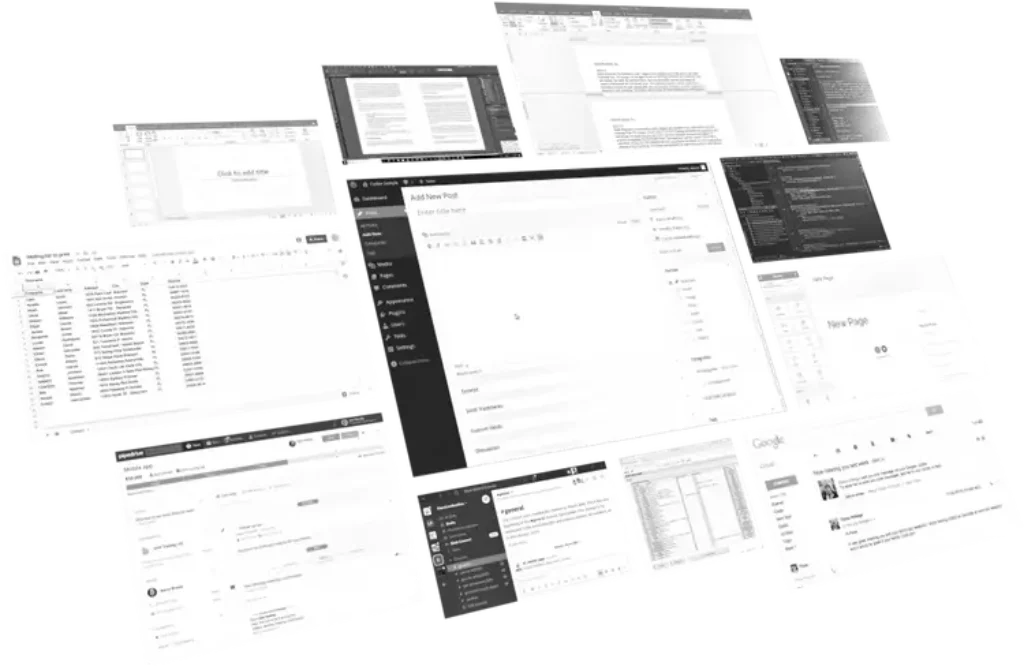 Triplo.ai allows users to get insights, answers, or content from AI anytime and anywhere—whether on desktop or mobile devices—without having to switch between apps. This is particularly useful for those users, who want to use AI texts in multiple places in a range of applications.
Translations
Have the power to prompt AI in any language. The results you obtain can then be presented in any language as well. Translate pre-existing content between any languages you desire.
Triplo.ai gives users the power to prompt AI in any language and receive the results in any language as well. This enables users to quickly and easily translate preexisting content between any languages they desire.
For example, a French user can write an article in English and have it translated into Spanish with just a few clicks.
Content generation
Triplo can be used in the process of writing articles and other content easier. With Triplo, you don't need a separate tool for writing your article. You can generate emails, explanations, ideas, insights, code, lists, FAQs, Social Media posts, jokes, blog posts, essays and articles – all from one platform.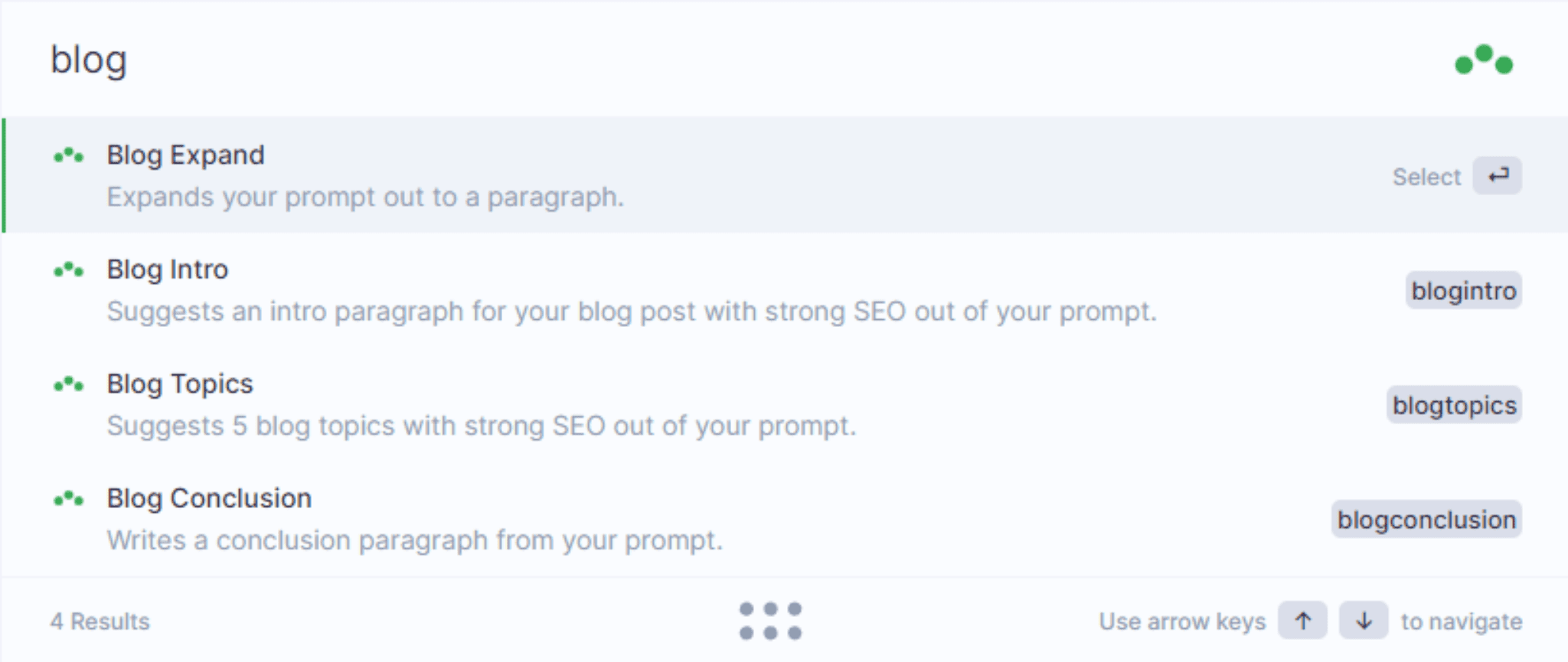 Triplo will generate the content for you, offering a powerful AI that understands the context of your text and helps you create better content faster.
Setting up Triplo AI on Windows
Installation & Setup
Triplo.ai can be easily set up on a Windows computer. The process is straightforward and the entire setup takes only a few minutes to complete.
1. Download the latest version of Triplo from the official website
2. Locate the Triplo AI icon on your system tray.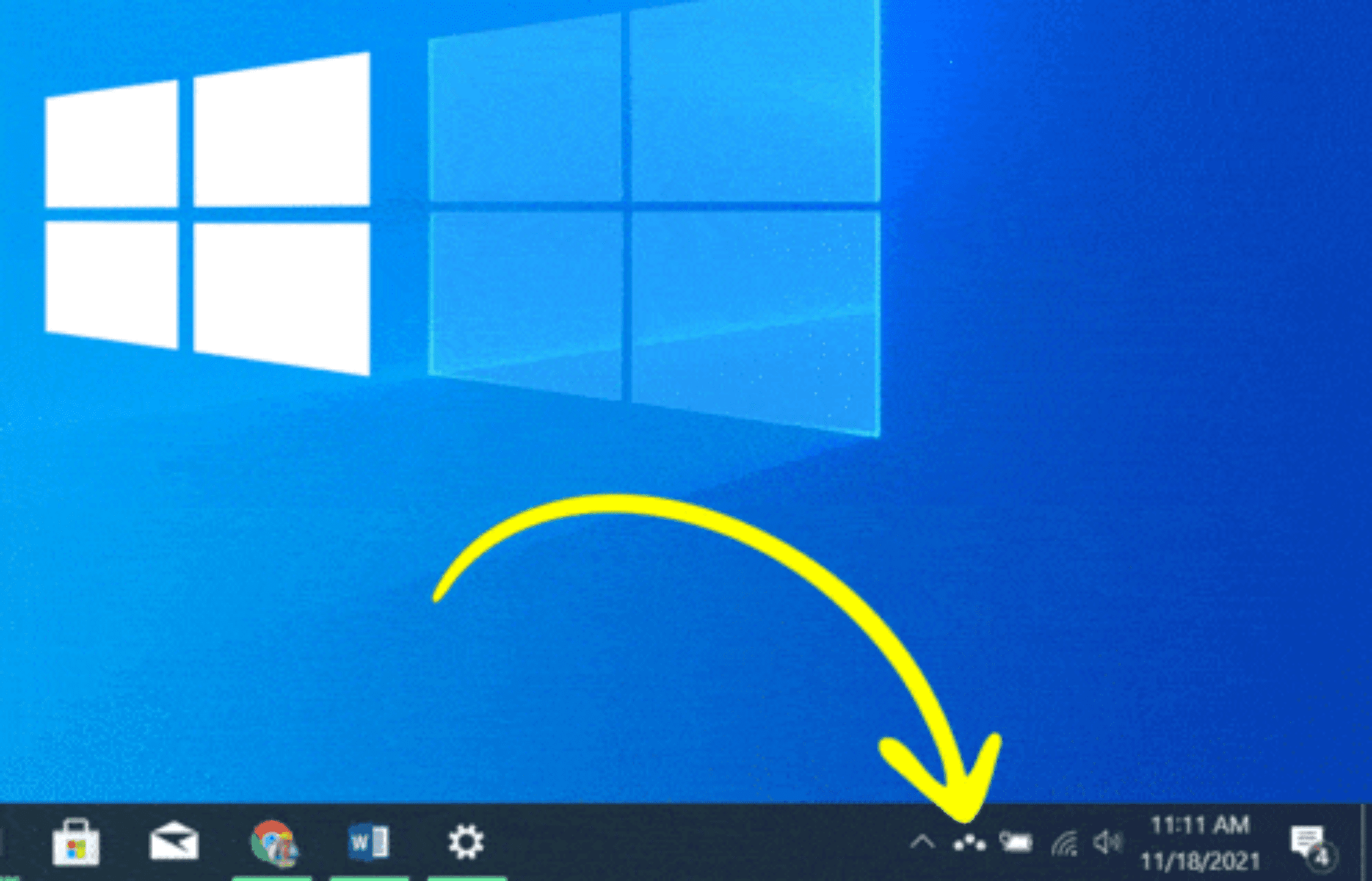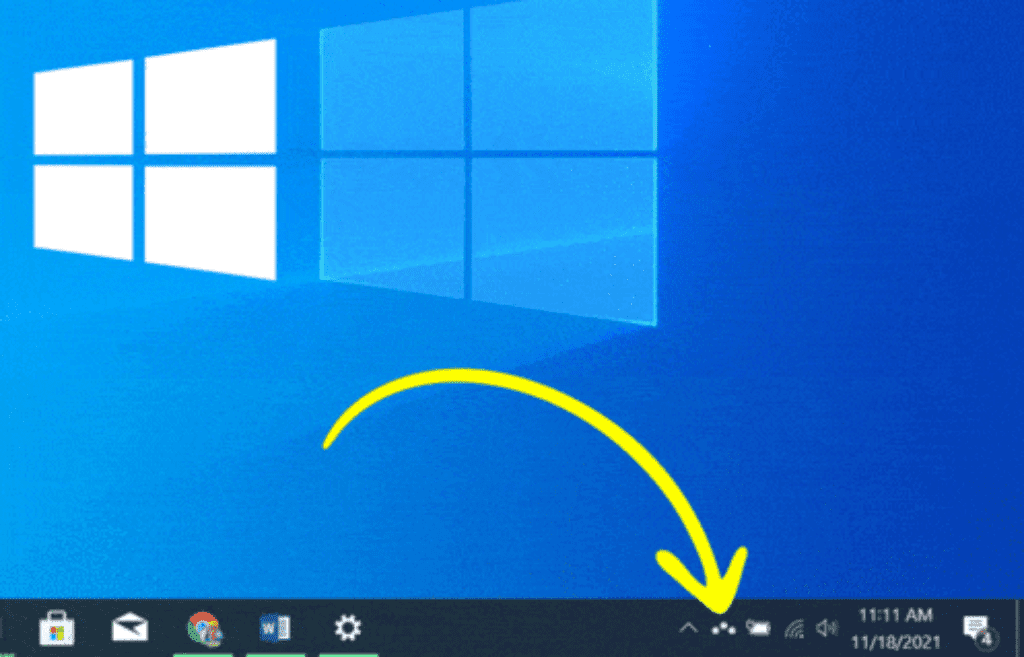 3. Click on the Settings Icon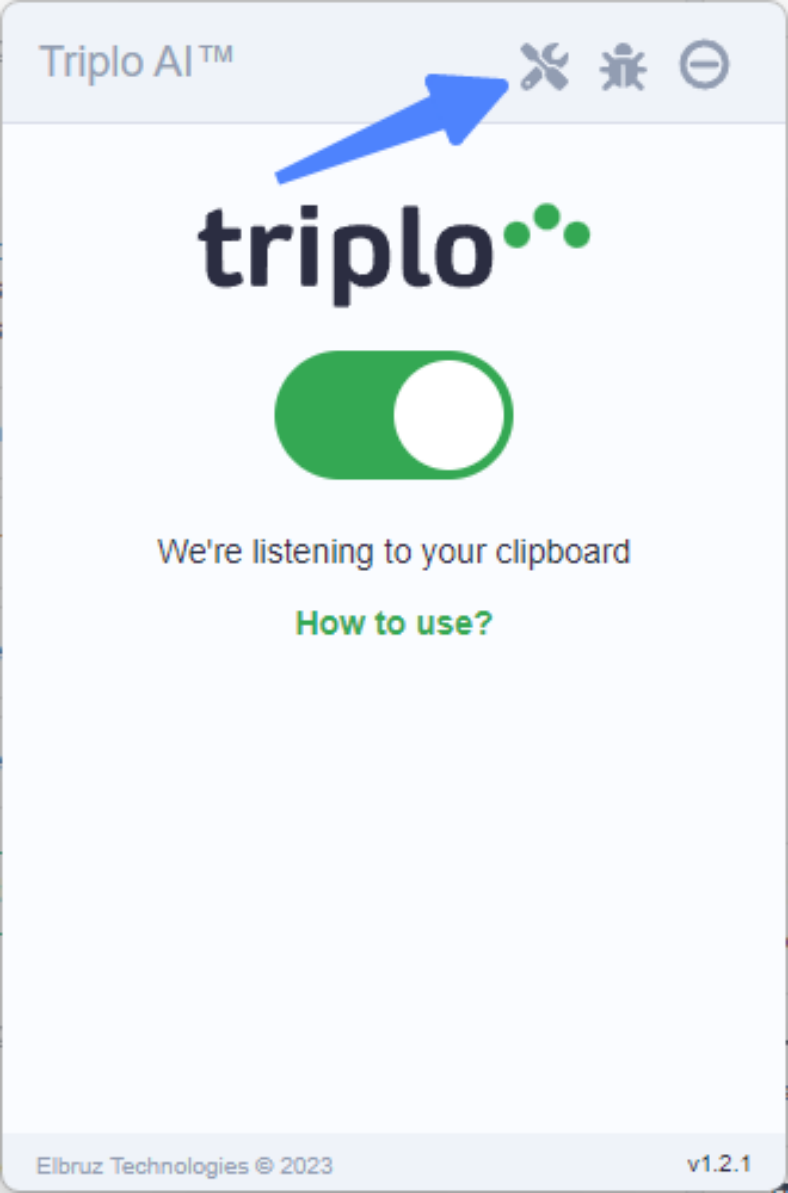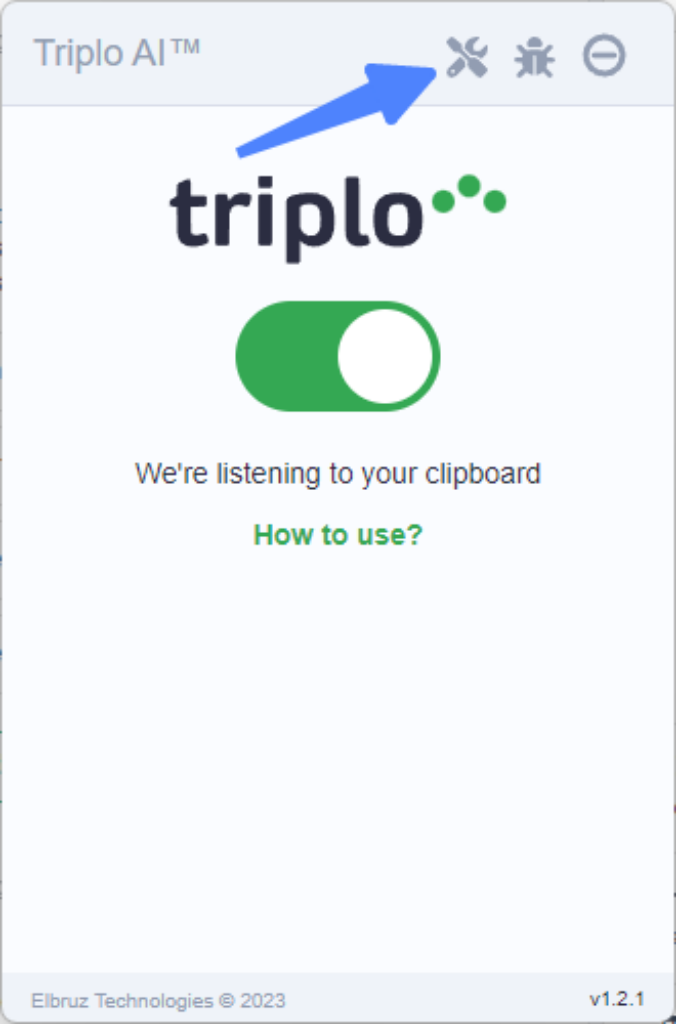 4. Enter your License key and Open AI API Key provided in your account, then save the settings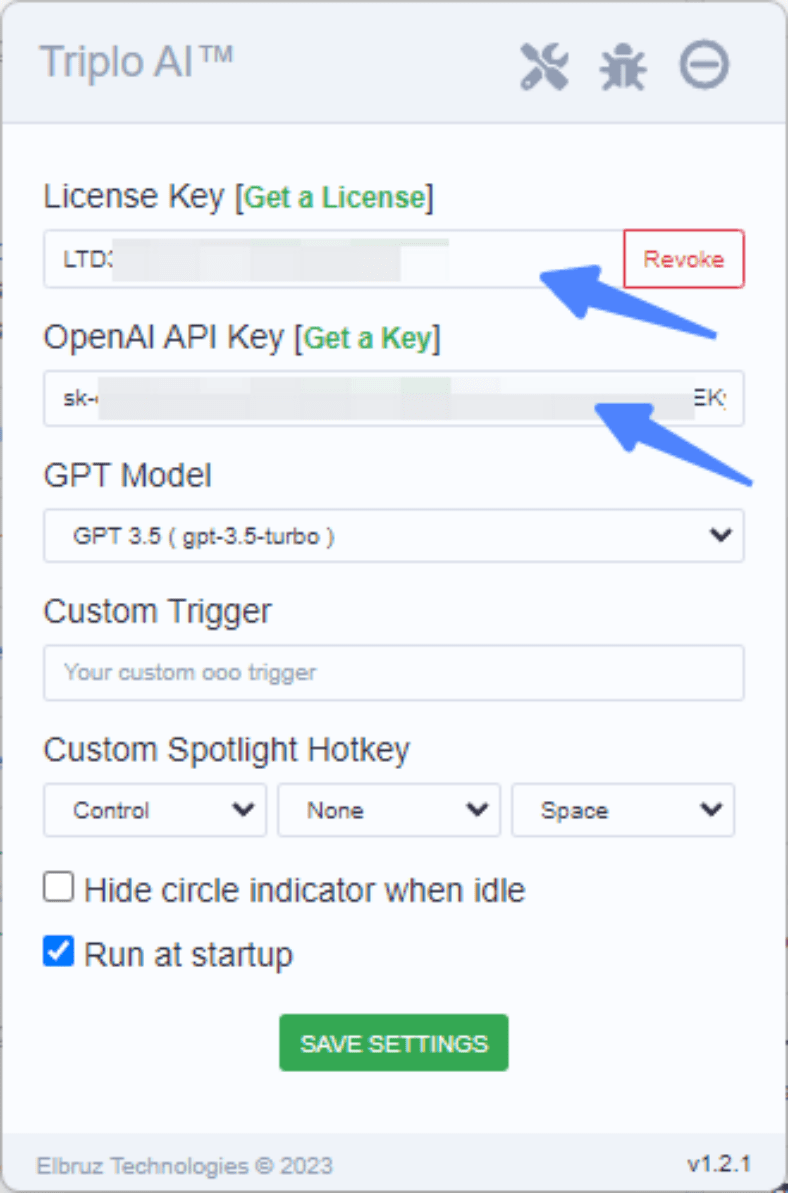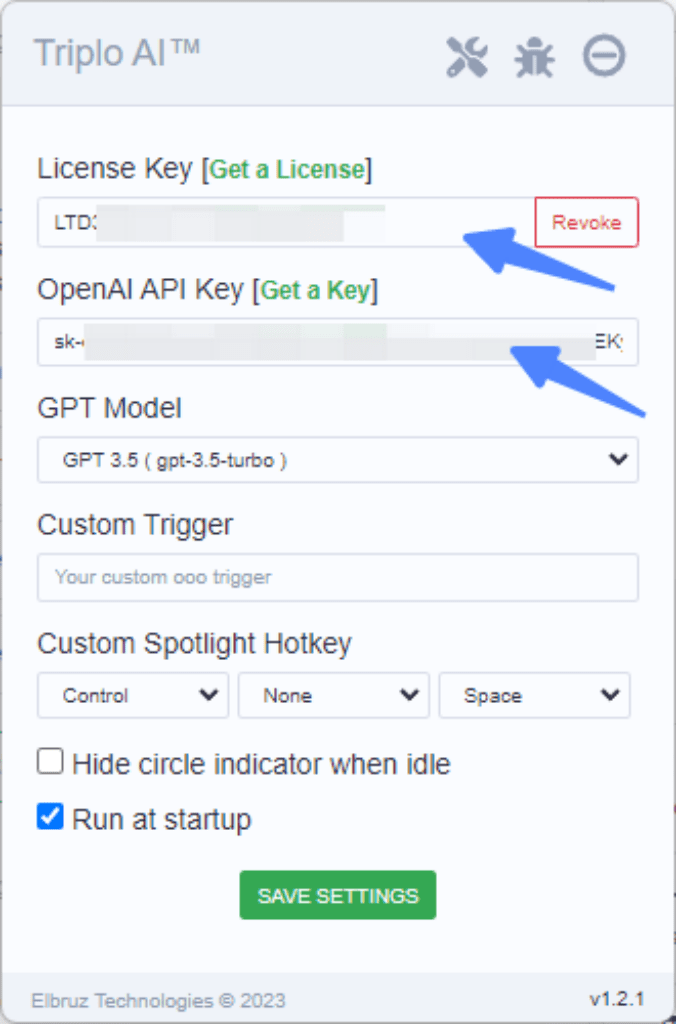 5. Make sure that this toggle is turned on when you open Triplo AI Tray. This means Triplo AI is ready and waiting for you to trigger it.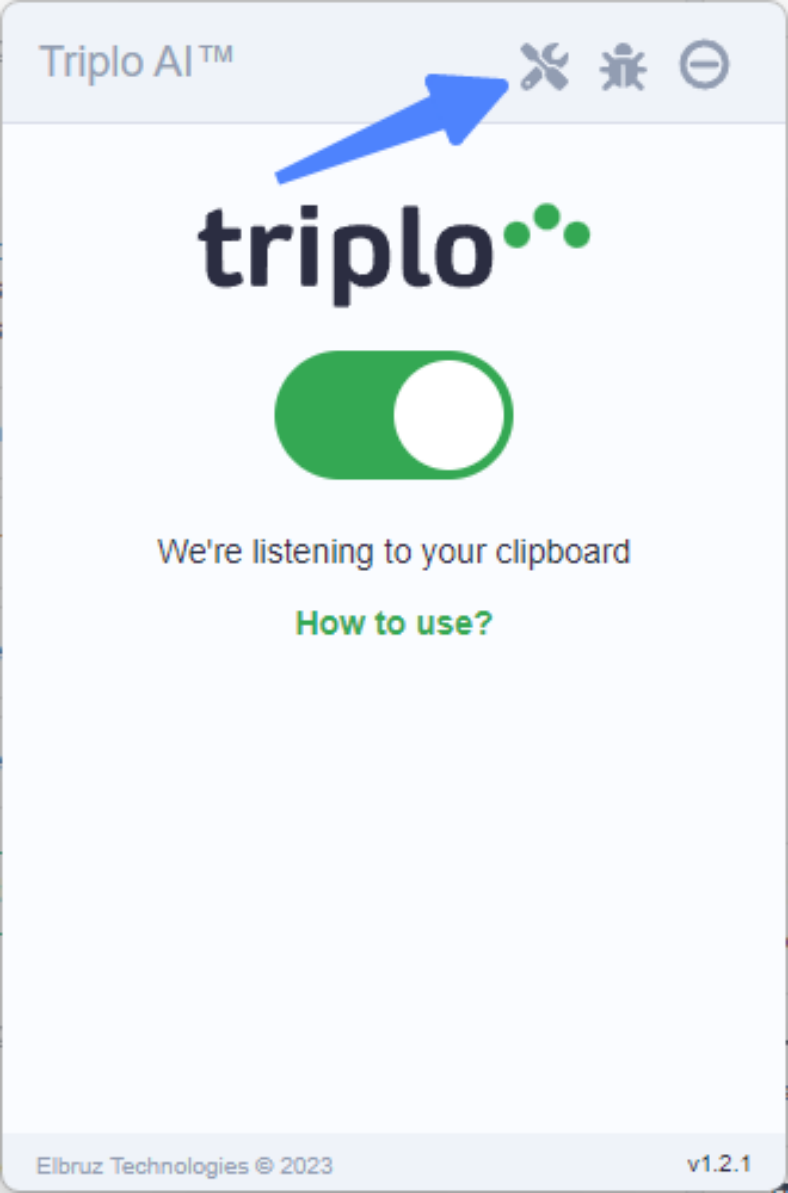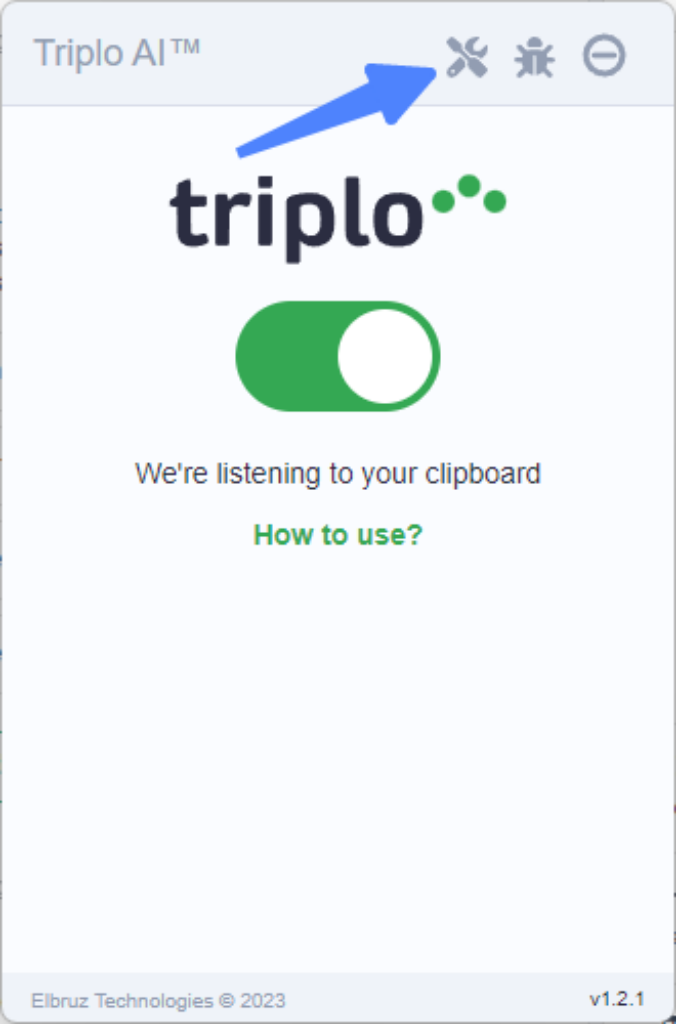 Now the setup is completed, for better stability, we recommend you to restart your PC.
How to Use Triplo.ai
Triggering Triplo.ai
Once you have properly configured your settings. you can trigger it in any of the available programs, depending on the tasks you want to do.
Using ooo Trigger
You can COPY anywhere on your OS a sentence beginning with ooo. Here I am using it inside a Word document, but you can use it anywhere.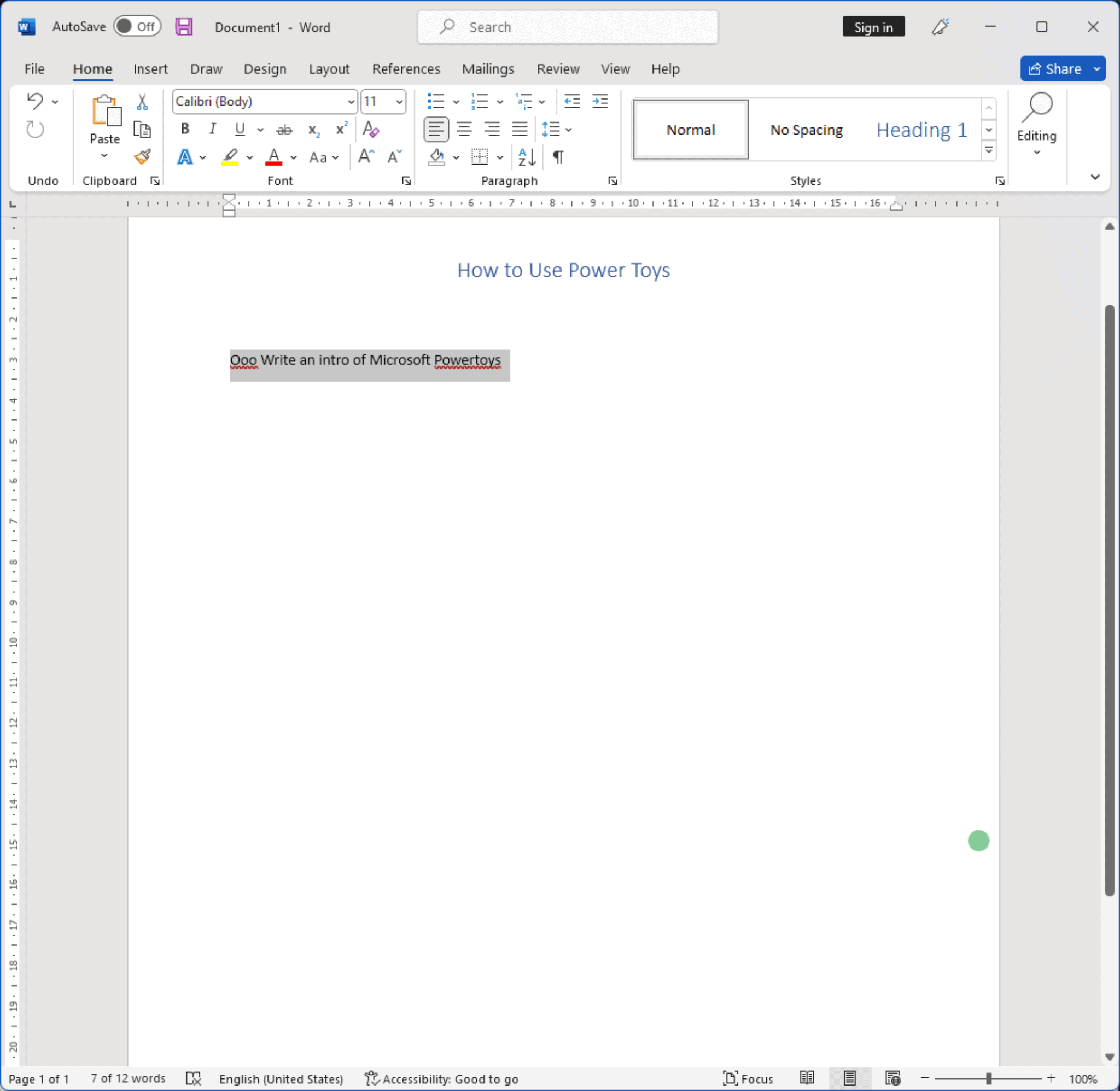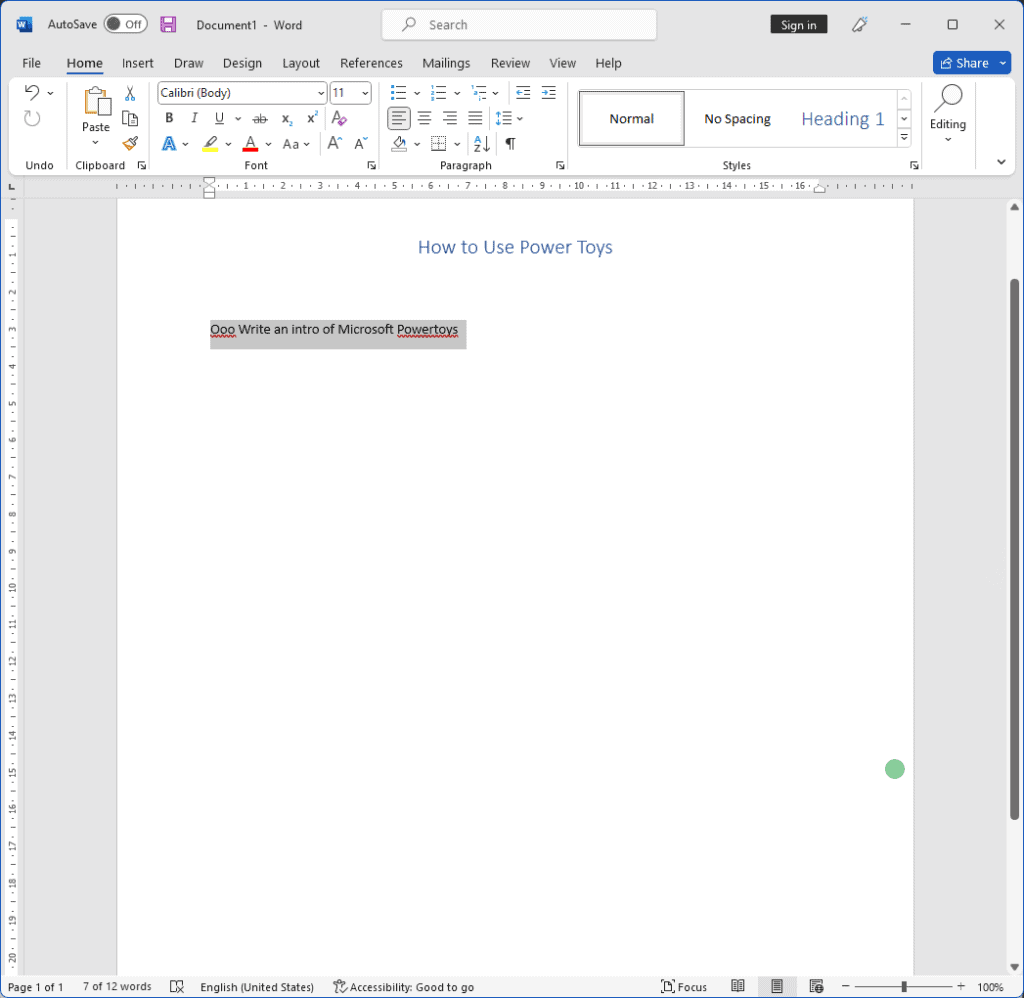 Copy it to the clipboard, by hitting Ctrl+C and the status indicator turns orange.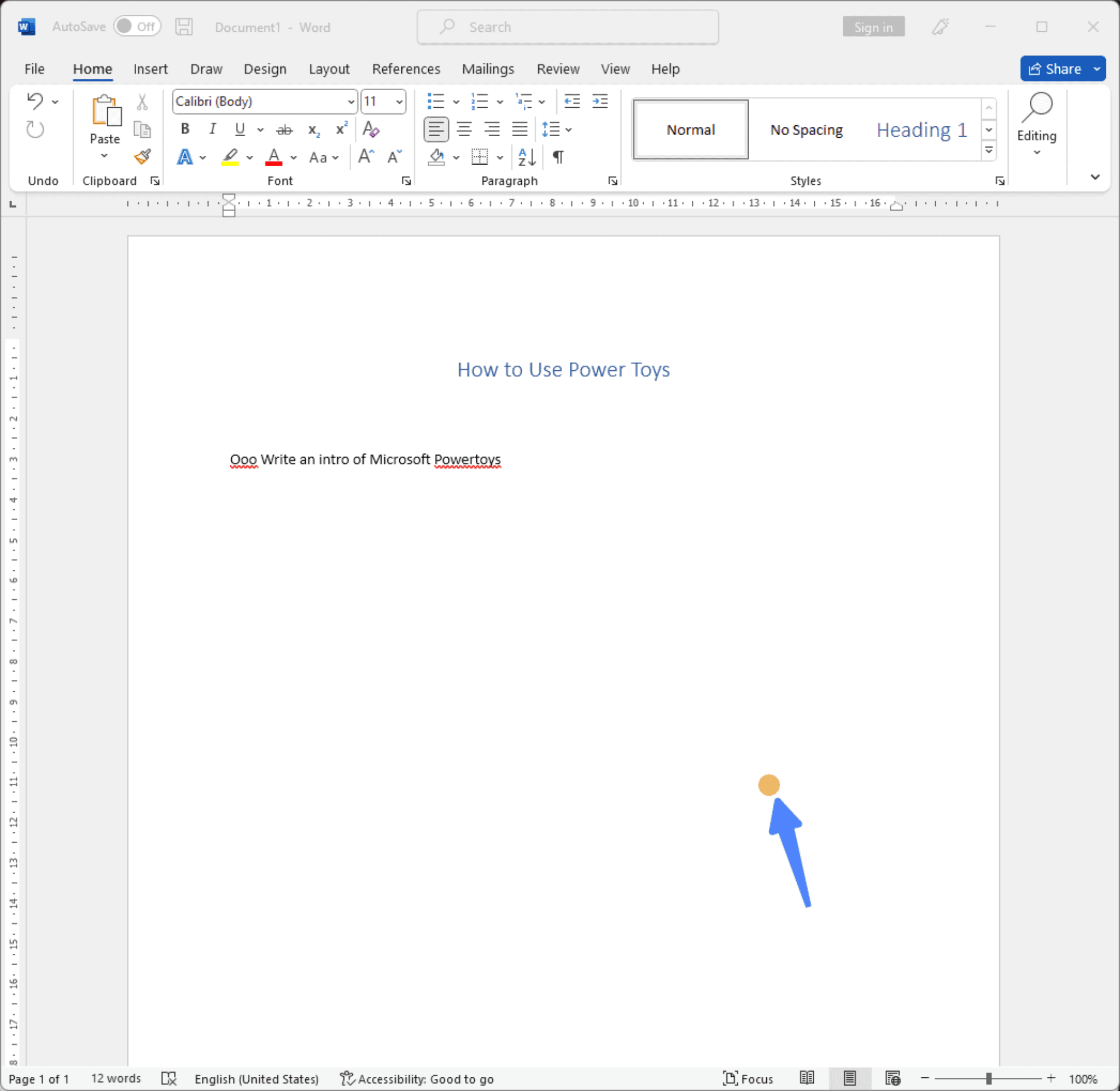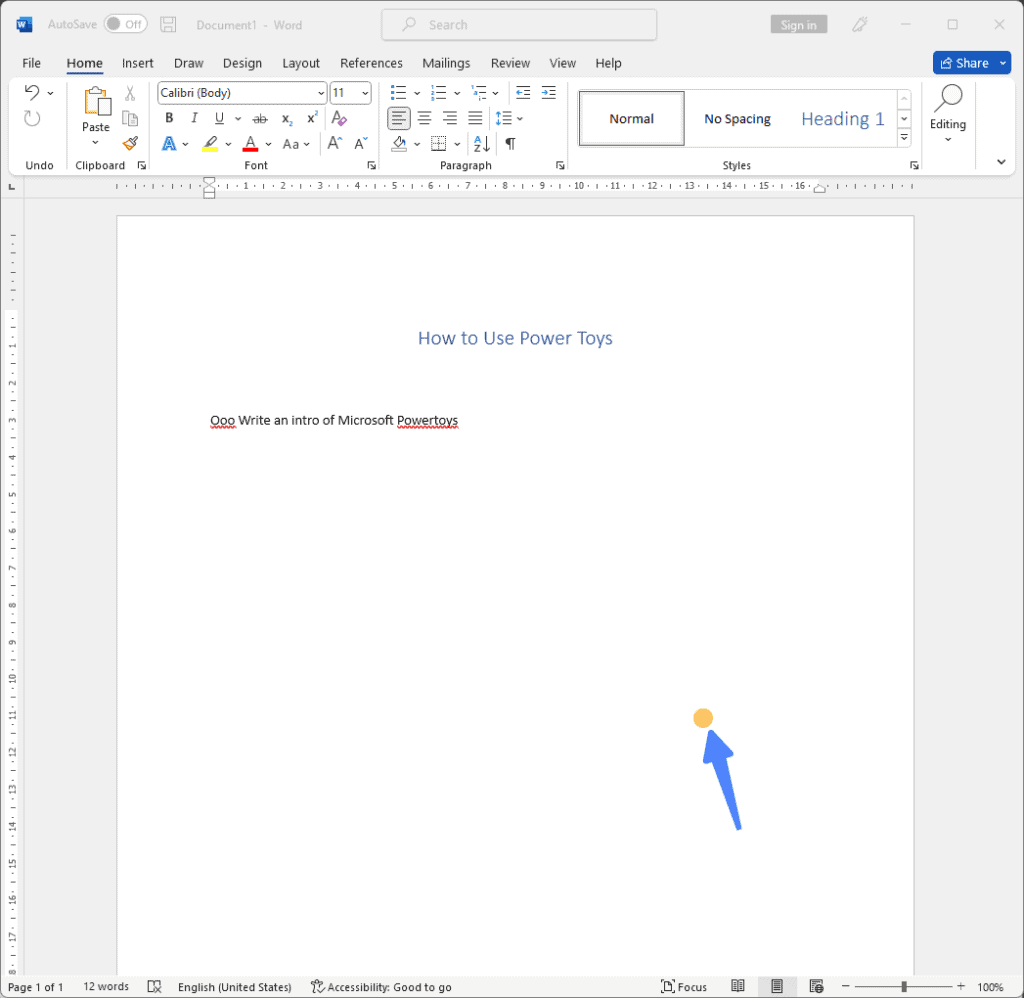 The generated text will be copied to clipboard, once the status indicator tunc green, Paste the text using, Ctrl+V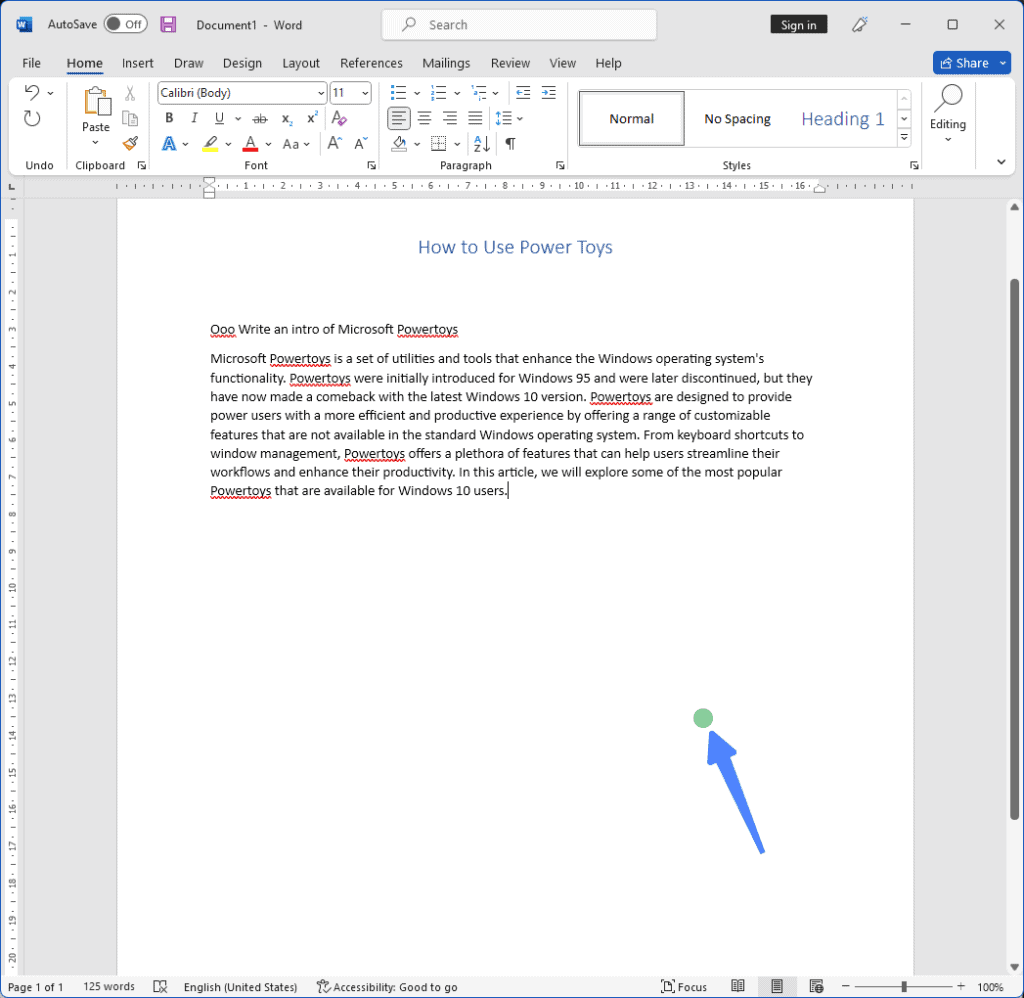 Using Prompt Window
If you hit CTRL+ALT+SPACE anywhere, you'll see an "input bar" for prompts.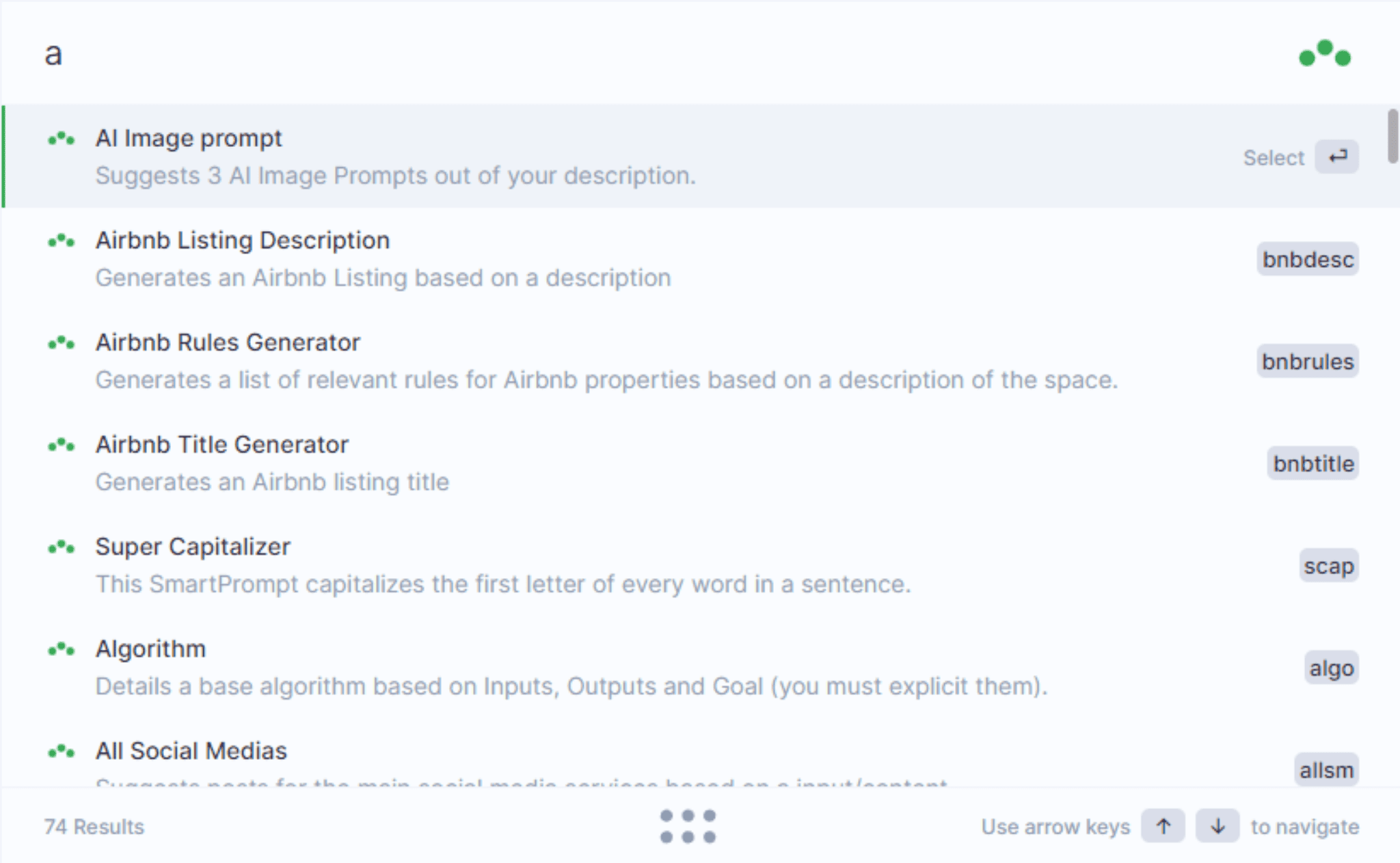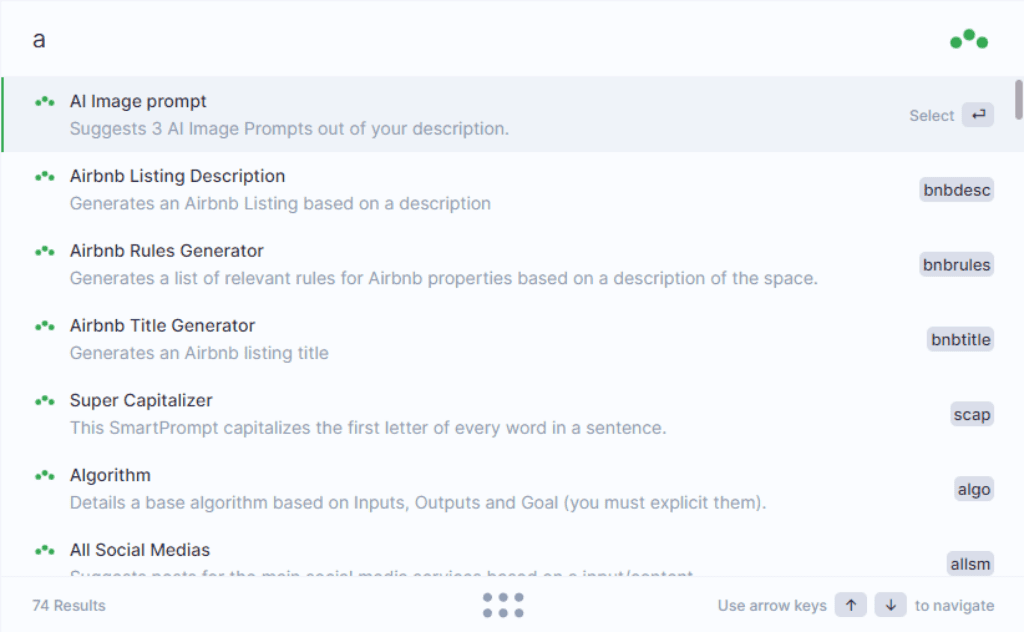 Enter the prompt and Hit Enter to run the promts.

Further, You can customize the hotkey in the settings as per your convinience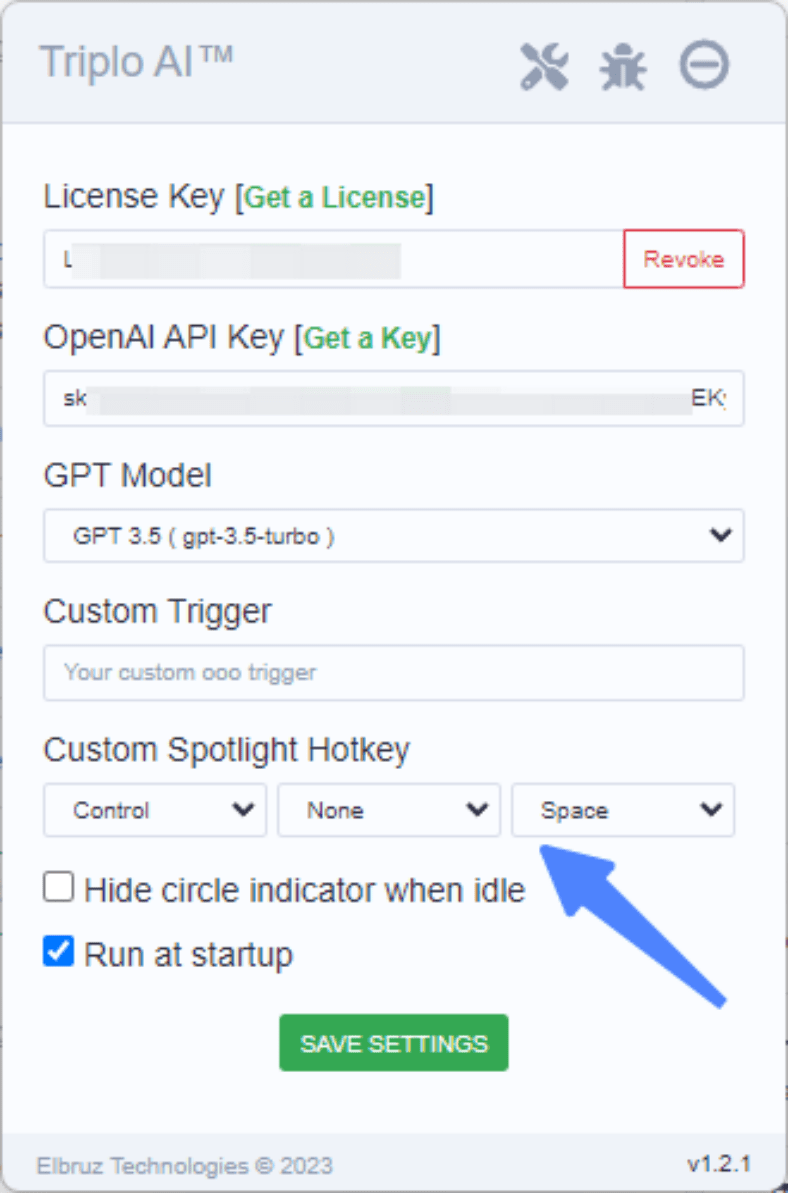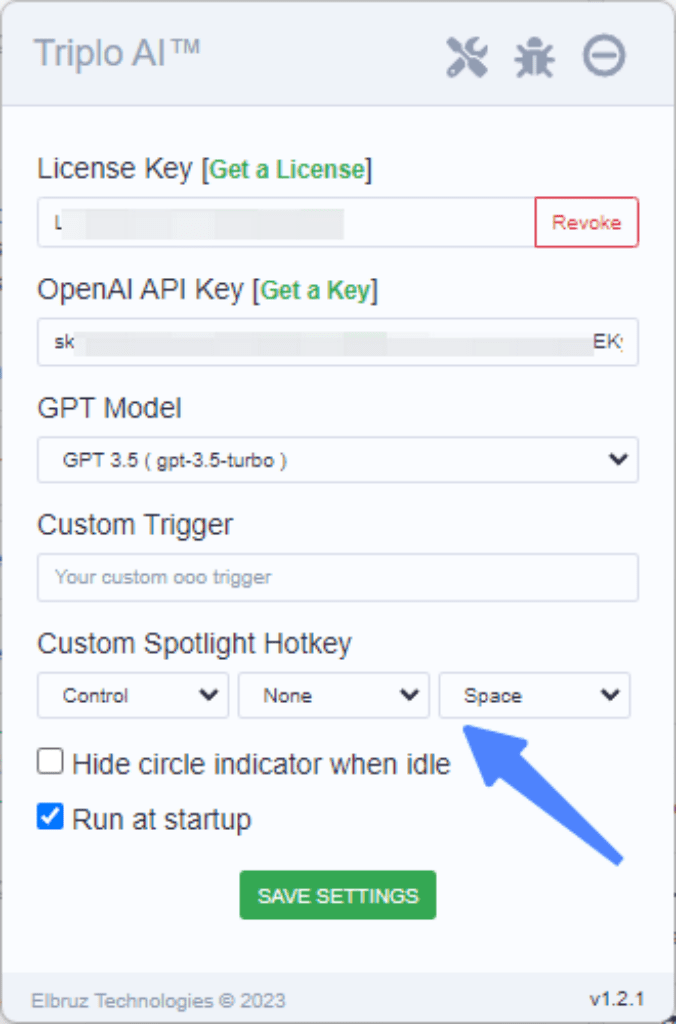 Who can Use Triplo.ai
Use Cases
Content Writers: Use it as an AI writer
Marketers: Generate Copies for Marketing Materials
Students: Can help them in writing assignments, essays
Professionals: In Writing Emails, Letters and other text-based communication
Developers: To Generate Code and Assist in debugging
Pricing Plans
Free Version and Paid Plans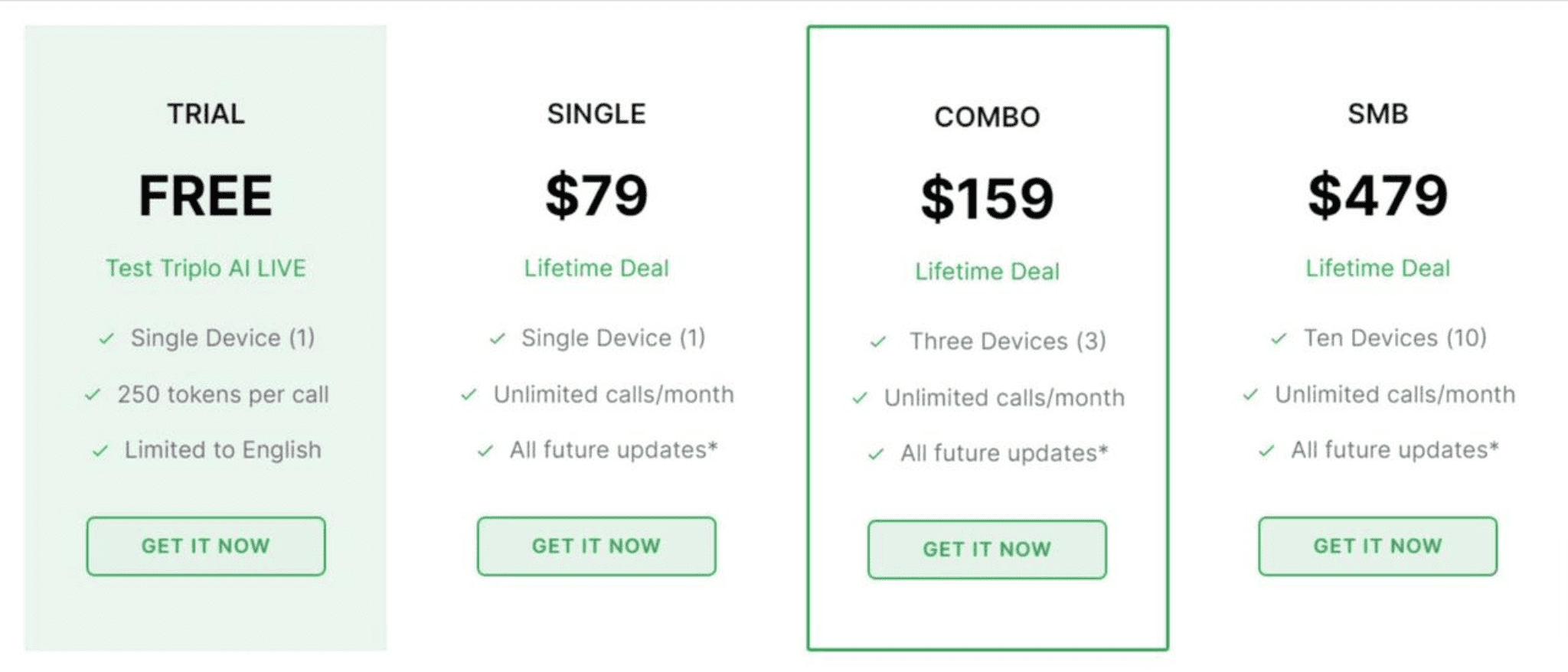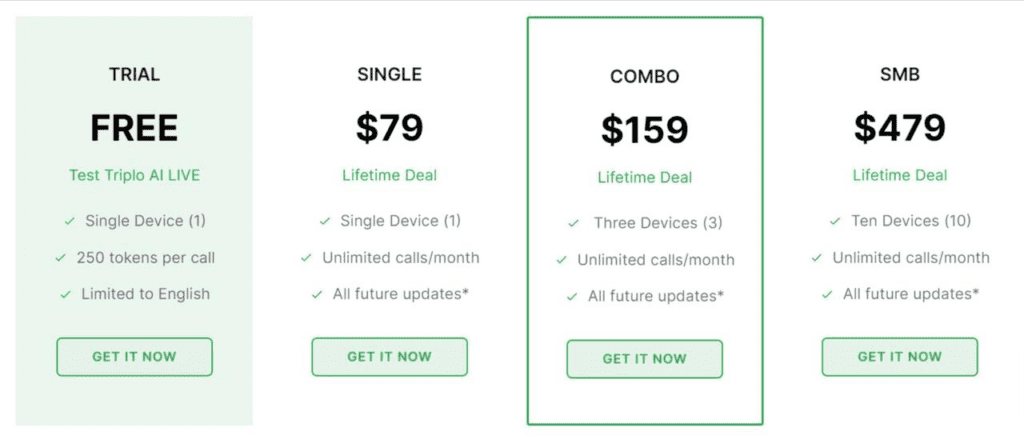 Support
Technical Support, Knowledge Base
Alternatives
Similar Apps
ChatGPT Desktop Application (Mac, Windows and Linux)
Unofficial open source Chat AI desktop app for mac, windows, and linux menubar using tauri & rust.
Final Verdict
Is Triplo.ai for You?
In conclusion, Triplo.ai is a great tool for quickly and easily generating text using prompts, generating new content, and accessing insights across a variety of topics. With its simple setup process on Windows, hotkeys for triggering prompts, and helpful support options, it can help streamline your workflow and make getting the information you need easier than ever before.
It an innovative and invaluable AI-powered assistance tool designed to make your life easier. By eliminating the need for a cumbersome and time-consuming process of switching between multiple apps, Triplo.ai can help you take your productivity to the next level.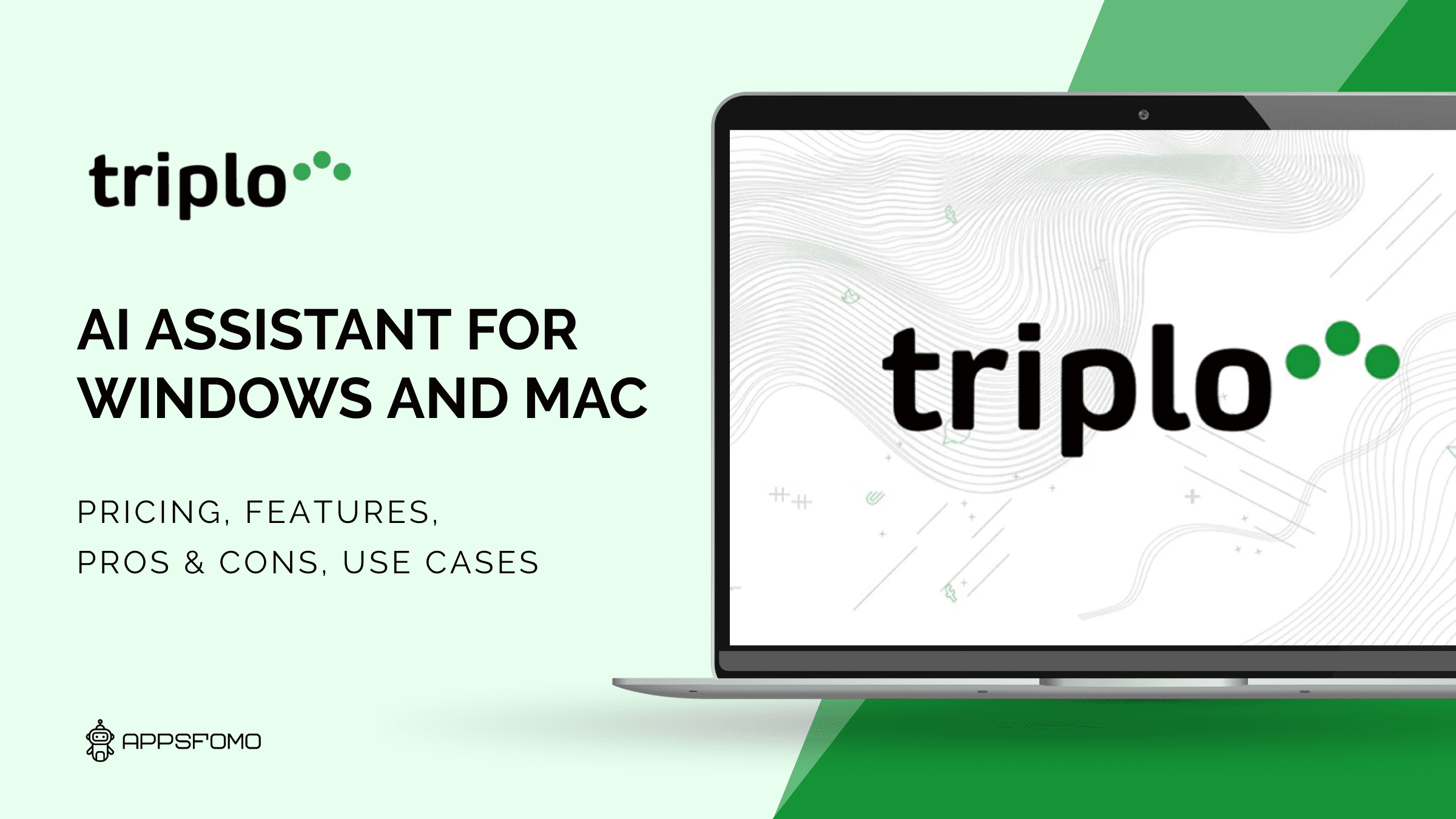 Specification:
Triplo.ai: AI Assistant for Windows, Mac, Linux, Android and Chromebooks
| | |
| --- | --- |
| Review Date | April 2023 |
| Company | Elbruz Technologies |
| Country | Turkey |
| Initial Release | 2015 |
| Pricing | Lifetime |
| Free Version | Available |
| Lifetime Deal | Yes |
| Money-Back | No |
| Support type | Email, Live Chat |
| Integrations | No |
| Supported Device | Android, Linux, Mac, Windows |
| Mobile app | Available |
| Affiliate Program | Yes |
PROS:
Eliminates the need to switch between Windows and Applications
70+ smart prompts quickly and easily.
Easily access insights, translations, content generation, and more
CONS:
Triplo doesn't store a history of all requests, in case you want to view past answers.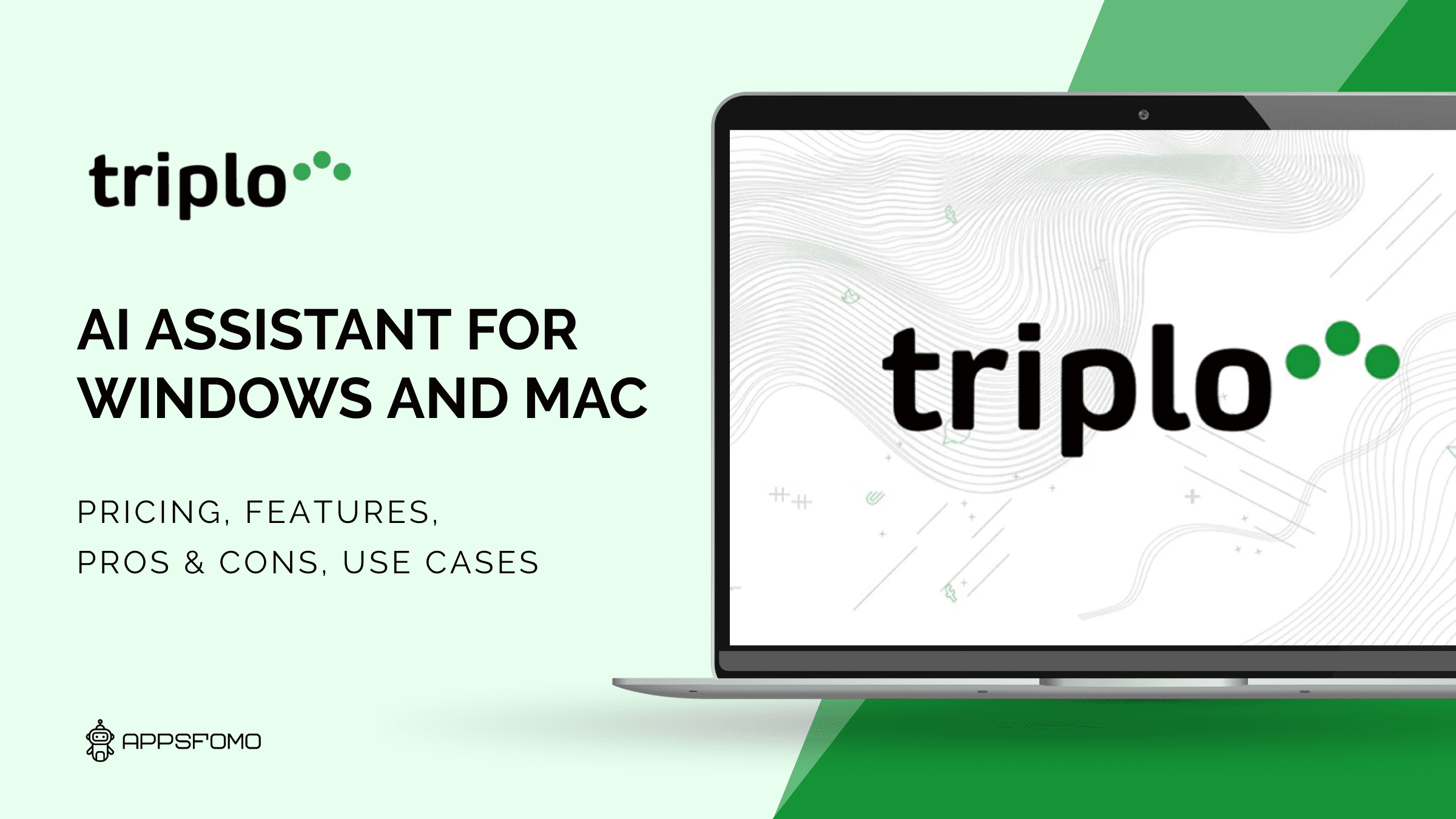 Triplo.ai: AI Assistant for Windows, Mac, Linux, Android and Chromebooks