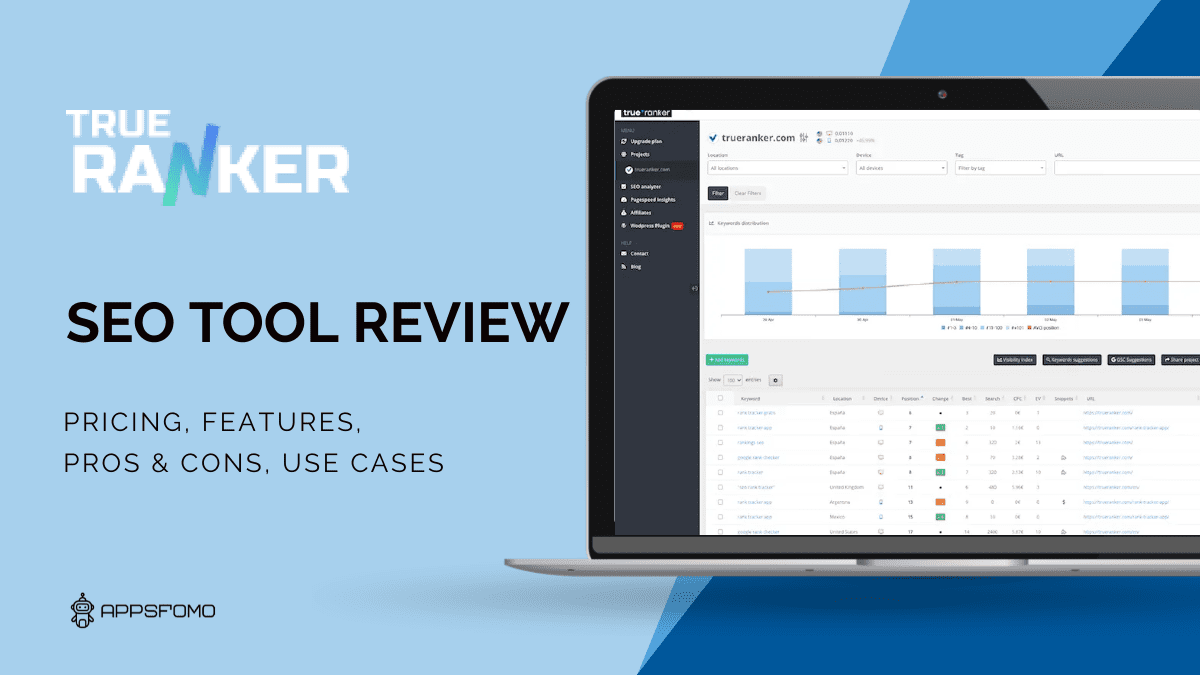 TrueRanker: Analyze and Monitor Your Keyword Rankings
Add to wishlist
Added to wishlist
Removed from wishlist
0
Add to compare
Google is the biggest search engine on the internet. It dominates the search engine market and allows you to rank your website higher in the search engine results pages (SERPs). But ranking high in Google doesn't just happen overnight – you need to work hard for it. That's where TrueRanker comes in – a tool that helps you measure and improve your ranking in Google in an easy way.
By tracking your position in almost any place of the world and saving time and money by taking quick decisions about what SEO strategy is working for your business, TrueRanker is one of the essential tools for any online business owner. So what are you waiting for? Start using TrueRanker today to improve your ranking in Google!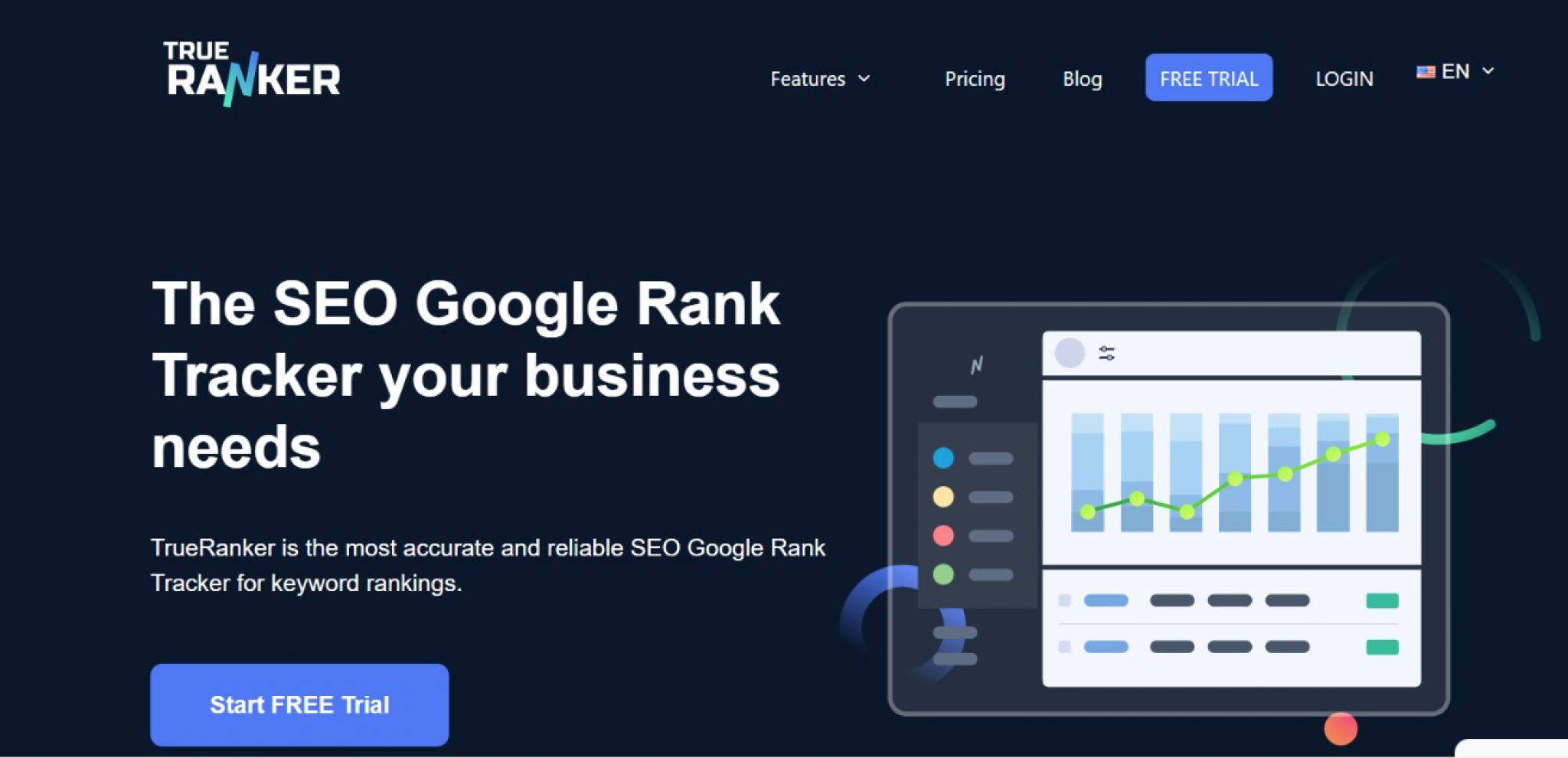 What Is TrueRanker?
Thousands of websites, startups, and businesses around the globe use TrueRanker, which is a Google Rank Tracker.
TrueRanker is a tool that can help boost your blog's visibility and rank higher in search engine results pages. It's a unique algorithm that ranks content based on engagement rates and social Shares. This means that you'll be able to see exactly which posts are performing the best and make necessary changes to boost traffic and engagement even further.
TrueRanker is an easy tool that assists you discover the best keywords for your website. It's an online keyword rank tracker. It also gives you insight into how well your site performs in Google, Bing, Yahoo, and other search engines. It is very user-friendly and will help you track your progress easily. So, if you're looking to increase your blog's SEO ranking and visibility, give TrueRanker a try today!
How does it work?
TrueRanker is a Ultimate tool to measure and improve your ranking in Google in an easy way. Below are the steps you can follow to work with this tool :
Create an account and Get started
After creating account, add a new project.
Choose the type of the project you want to add.
Enter the URL/Domain of the project you want to track.
Select the country in which you want to work.
Company Details
TrueRanker is a tool that monitors the positions of keywords by location in Google with maximum precision. It was founded in the year 2019.
Javier is the Co-founder and leading developer of TrueRanker, Headquatered in European Union (EU).
Features
Optimizing your website for better search engine rankings is essential, and that's where TrueRanker comes in. TrueRanker offers a variety of features that help you analyze your website's structural elements, on-page optimization tips, and more. The overall goal is to improve your site's performance so that you can see higher search engine ranks. TrueRanker also offers a free trial so that you can try it out and see the results for yourself.
Daily Update
This site is designed to provide regular updates on the latest SEO trends and techniques, so that you always have the up-to-date information needed to rank higher in search engines. In addition, by tracking your website's ranking against your competitors, TrueRanker will give you insights into what makes them successful. You can also use this data to identify any weaknesses in your SEO strategy and take corrective action before it gets worse. Finally, trueranker includes detailed analysis of how well your site is performing on different search engine platforms – so you don't have to guess or resorting using untested methods!
Keywords Suggestions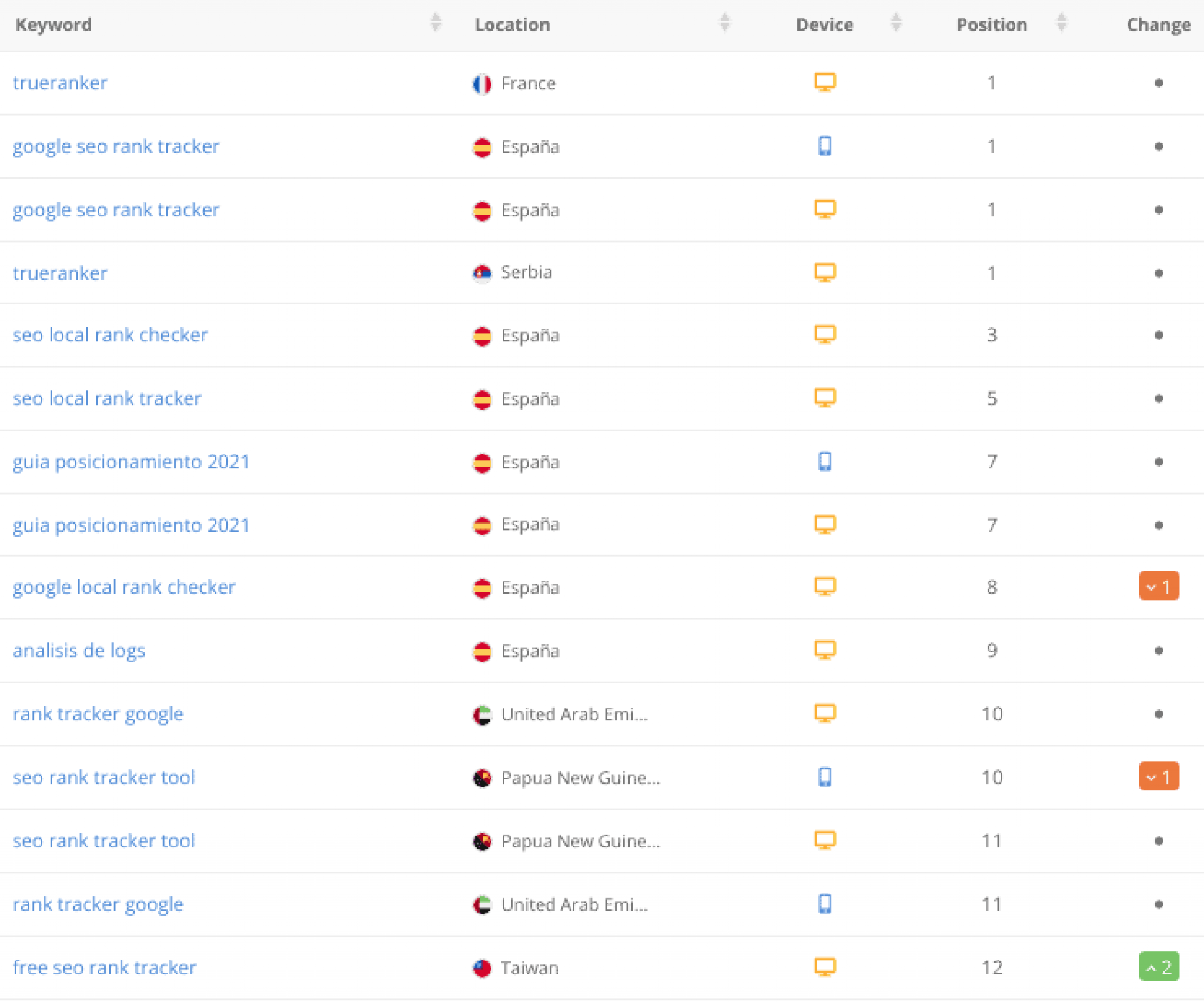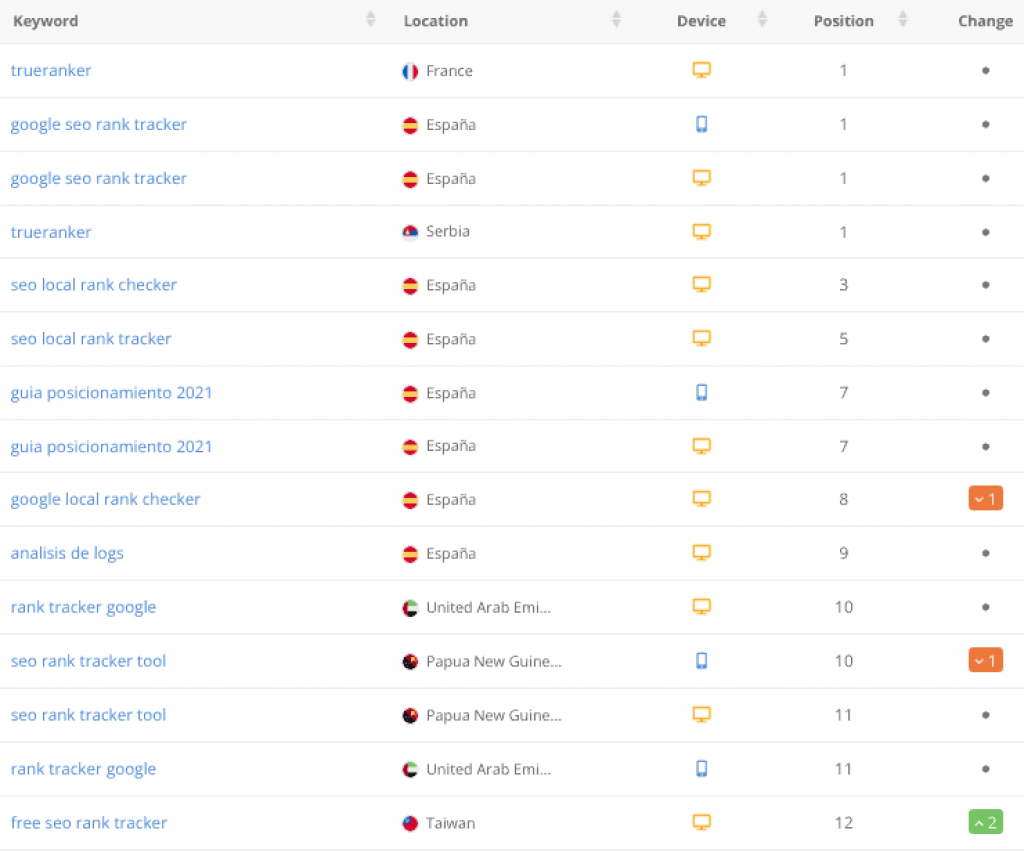 1. To boost your SEO efforts, it is important to include the relevant keywords in your post titles and meta data. This can be done using TrueRanker keyword suggestions or by researching related keywords yourself.
2. By using keyword research tool, you can also identify related keywords that are likely to rank high on search engines for your chosen topic(s). Doing so will help you increase traffic from Google, Bing, Yahoo and other search engines.
3. For a more comprehensive strategy that takes into account all aspects of SEO (including backlinking), consider investing in a professional service such as SEMrush or Moz's seo services package .
4. Always make sure to keep track of changes in the keyword landscape and adjust your strategy accordingly – otherwise you run the risk of losing traffic and ranking positions to newer competitors
SEO Analysis
SEO analysis is an important tool for any business that wants to rank higher on search engine results pages (SERPs). TrueRanker is one of the most easy-to-use SEO software platforms available and it lets you see how your website is performing across different search engines. This information can be used to improve visibility, drive traffic, and make your site more ranking-friendly.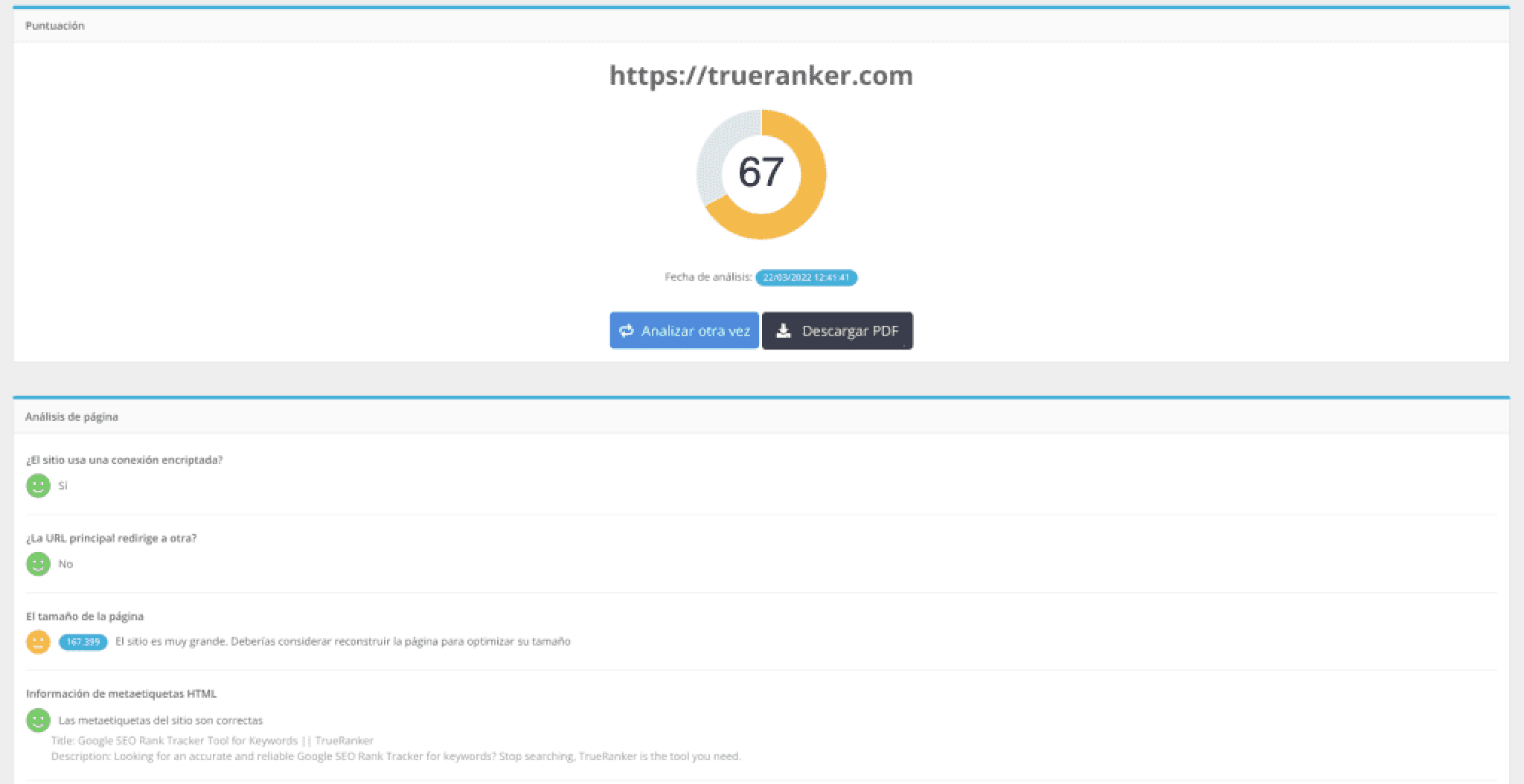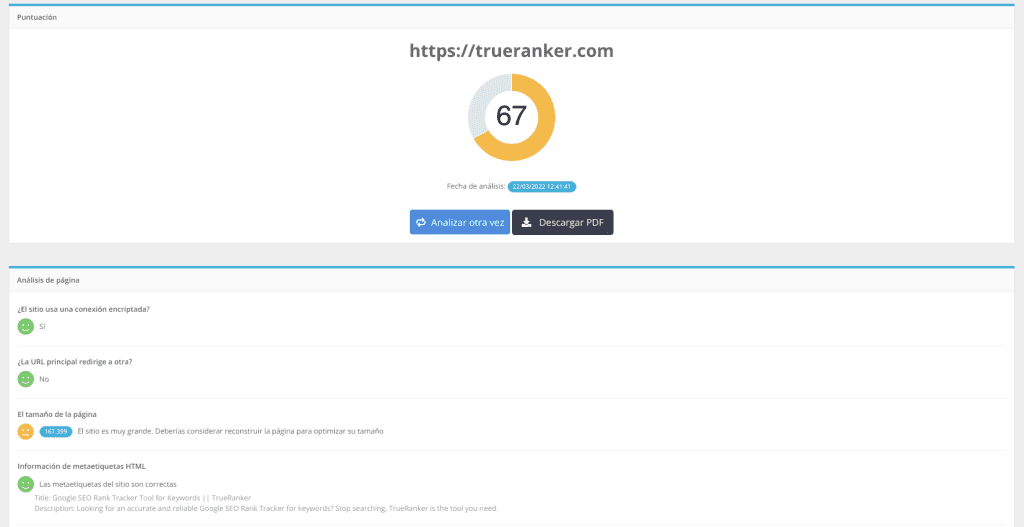 HyperLocation
HyperLocation is a handy tool for people who are looking for something specific. Whether it's a particular restaurant or store, locating businesses and services nearby becomes much easier with HyperLocation. Additionally, users can use the map to find their current location easily – great for those always on the go!
Cannibalisations
Cannibalisations can be a major problem for businesses, as it results in lower traffic and loss of sales. With TrueRanker's report, you can easily identify the sources of cannibalisation and take necessary action to reduce or eliminate them. Furthermore, the tool helps you to identify your most valuable leads and convert them better. As a result, your business will enjoy improved conversion rates overall!
Multiplatform
One of the important aspects of any website is its uptime. This means that your site is available at all times and doesn't experience any hiccups or malfunctions. To ensure the continuity and smoothness of your online presence, it's advisable to use TrueRanker tool. It not only monitors website performance on a single platform but also across various devices (including desktop computers, laptops, tablets etc.), browsers (Chrome, Firefox, Internet Explorer) and search engines (Bing, Google). Overall, TrueRanker offers comprehensive insights into how your site performs in real time – giving you an edge over your competitors.
B2B SEO Solution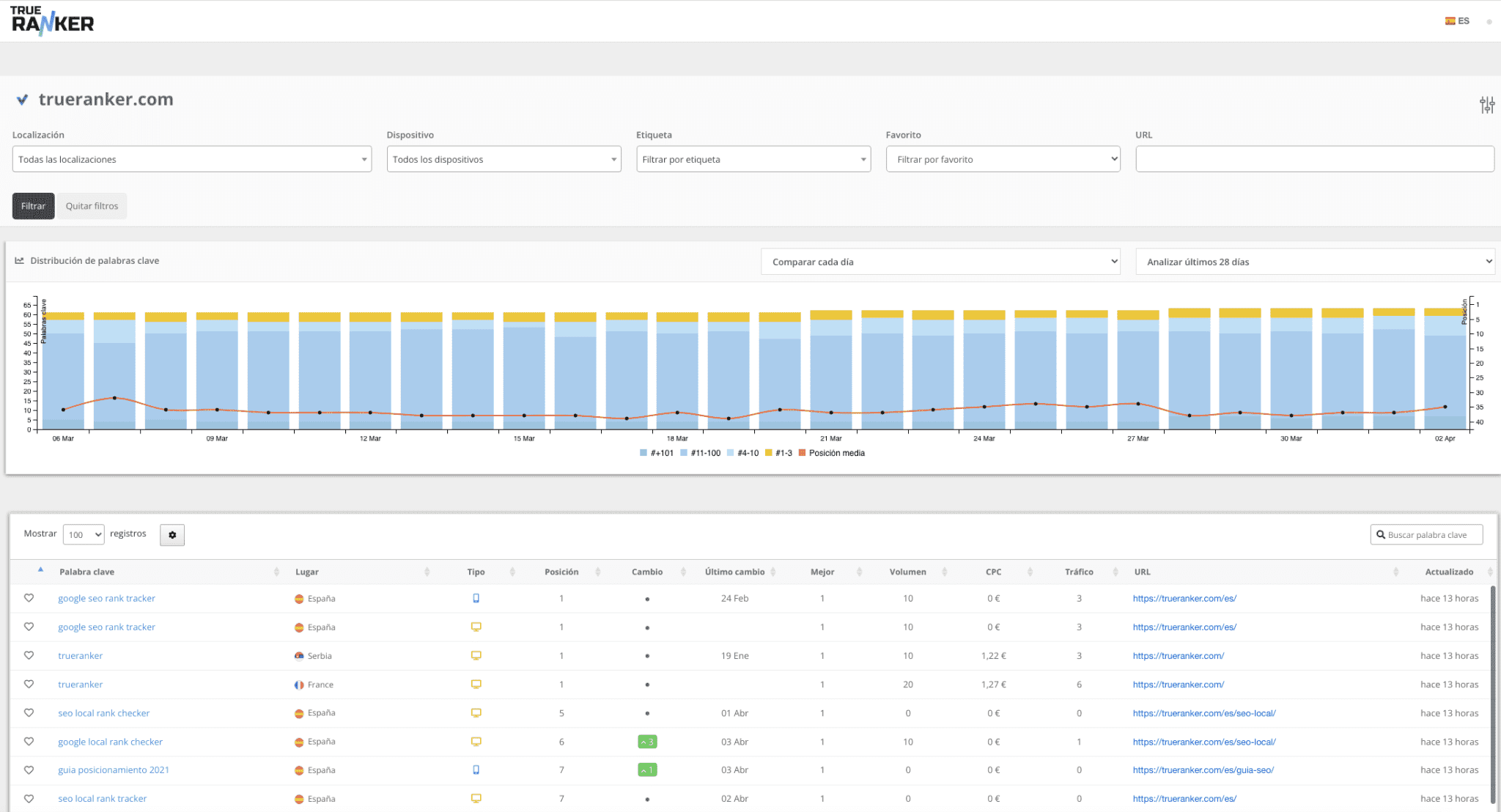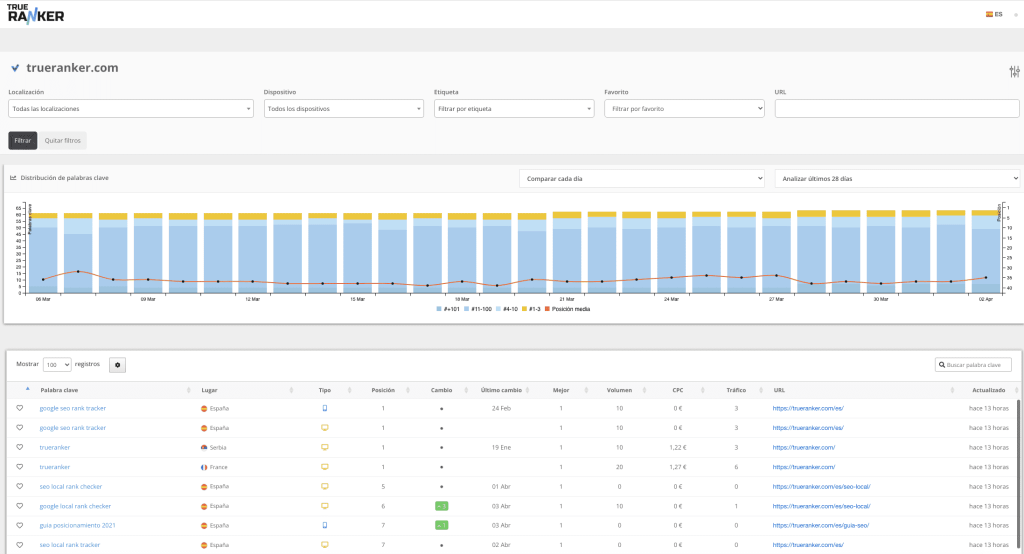 TrueRanker helps you to improve the SEO strategy of your business and your customers with useful and easy to use tools. Work with the tool you always wanted to have, Share the project with your customers, Generate SEO reports for your clients, Put your brand on our reports and finally Access to our API for SEO tools and agencies.
SEO Rank Tracker Tool for Google Chrome Extensions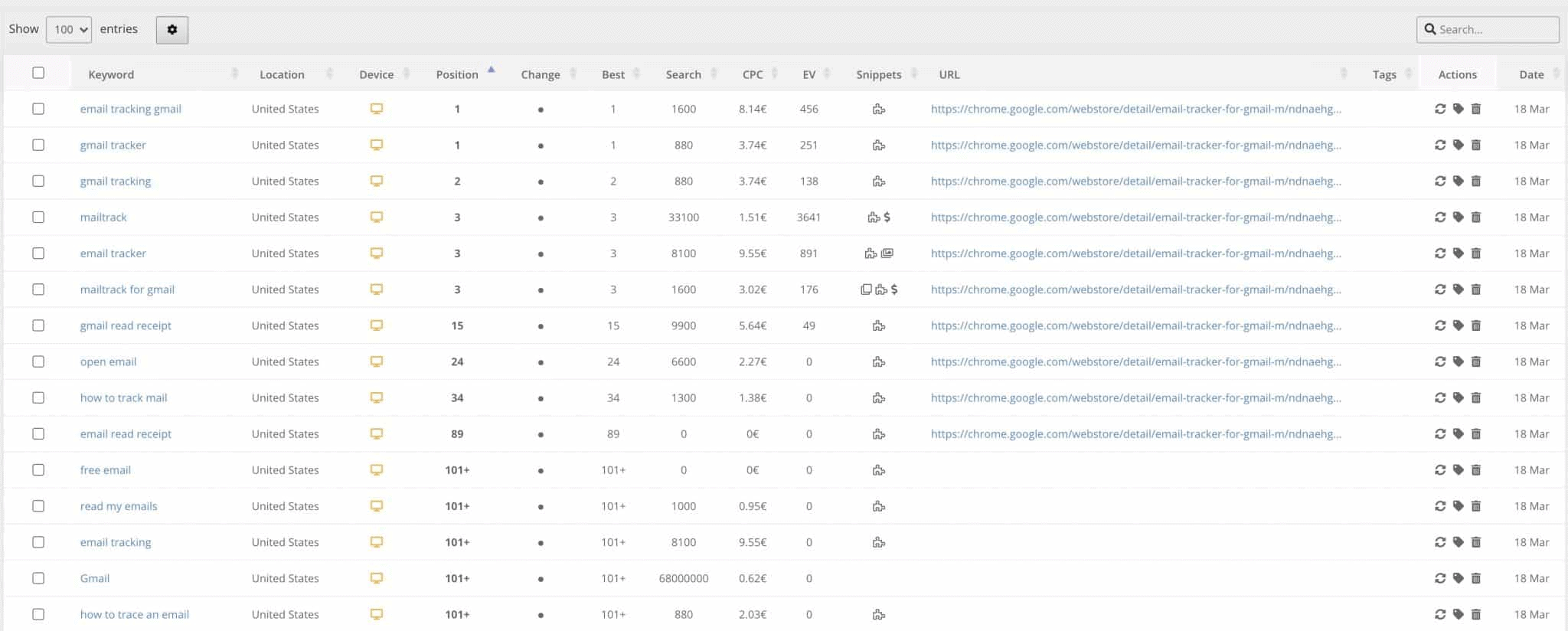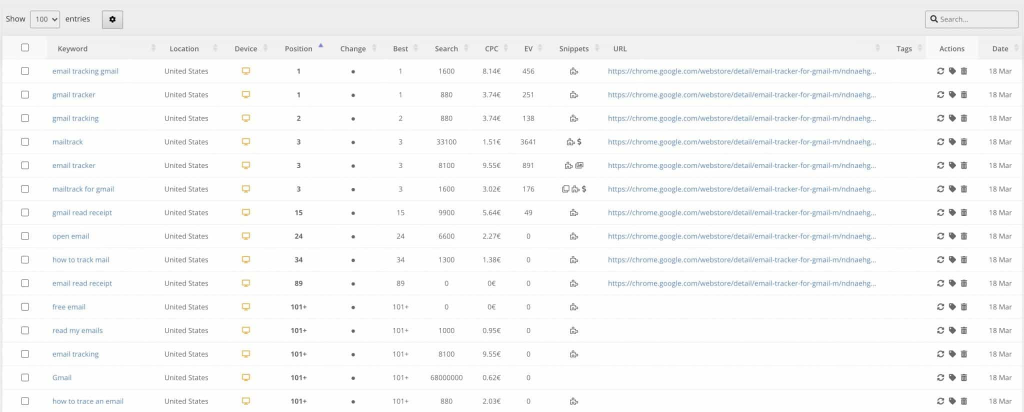 You can also take advantage of the Chrome Extensions from TrueRanker. The tools will help you to do keyword research, check for your competitors ranking and find out the keywords that are ranking for them. Moreover, these tools will also help you to find out which keywords are trending in a particular area and if it is relevant to your business or not. You can use this tool on all Google Chrome browsers.
In order to get better results from SEO services offered by TrueRanker, it is recommended that you should opt for their white hat SEO services as they have a team of experts who provide you with good results at an affordable price. They are highly experienced in handling all kinds of projects and making sure that they provide high quality work.
SEO Plugins for WordPress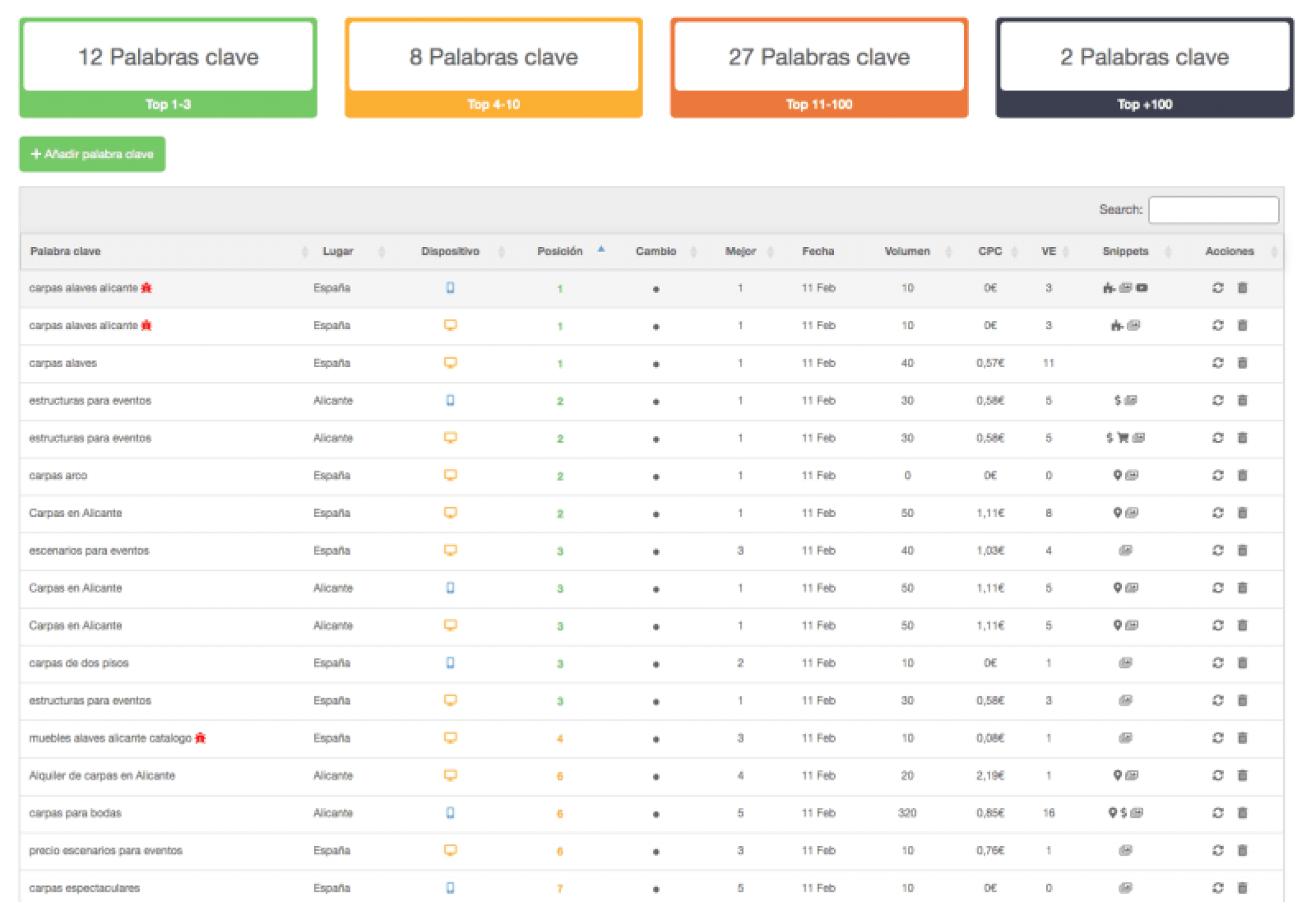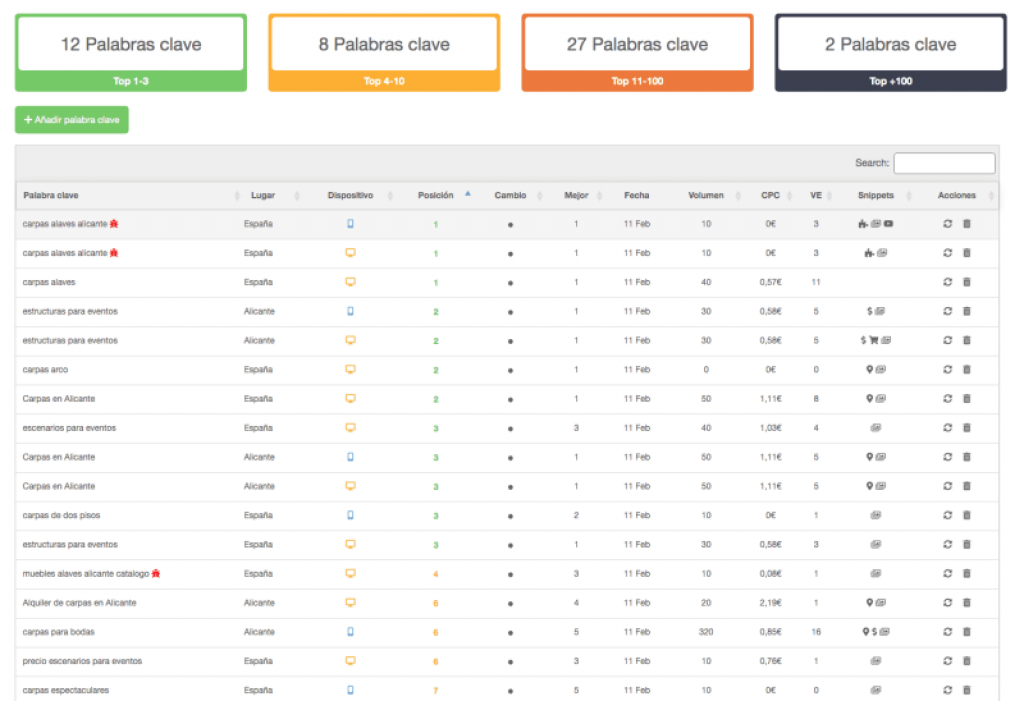 WordPress is one of the most used CMS for blogging. It allows you to create a blog with ease and with any kind of theme or design. In this case, if you have a WordPress blog then you can use TrueRanker as an SEO plugin. There are many plugins available in the market but not all of them will help you to rank your website in Google search results. With TrueRanker, there is no need to go through the trouble of installing other plugins and wasting your time on that task because it has got everything that one needs for SEO.
TrueRanker Support
They Provide Knowledge Base which has articles that are well documented.
Support is via Live chat and Contact Form
They Respond quickly, has good support system.
They Provide Public Roadmap
Frequently Asked Questions
Why to use TrueRanker's Google Rank Checker?
TrueRanker's Rank Checker is an awesome tool to track your website rank. The main aim of this tool is to find the Google SERP position and help you know whether your site has improved or not in the search engine results.
Why track the positions of your keywords?
There are many reasons to track the positions of your keywords:
• To check that you have achieved a good ranking in Google. This is essential to know how long it will take you to reach the first page and if there is still room for improvement;
• If you want to monitor your rankings over time and measure their evolution. It allows you to see whether you are going in the right direction or not;
• You can detect cannibalisations, which means that other sites have used your keywords without asking for permission from your site owner, therefore losing out on traffic.
Why Use TrueRanker?
TrueRanker is a search engine optimization tool that helps you to measure the effectiveness of your marketing campaigns.
It also offers features that help you measure the visibility of your website in search engine results pages (SERPs).
TrueRanker is a great tool for anyone looking to boost their website visibility and SEO rankings.
TrueRanker makes it easy to find valuable information about your website traffic and conversions.
TrueRanker allows users to measure and analyze the success of their social media campaigns.
TrueRanker Pricing Plans
Offers Monthly and Annual Subscription. It has 14 days free trial too.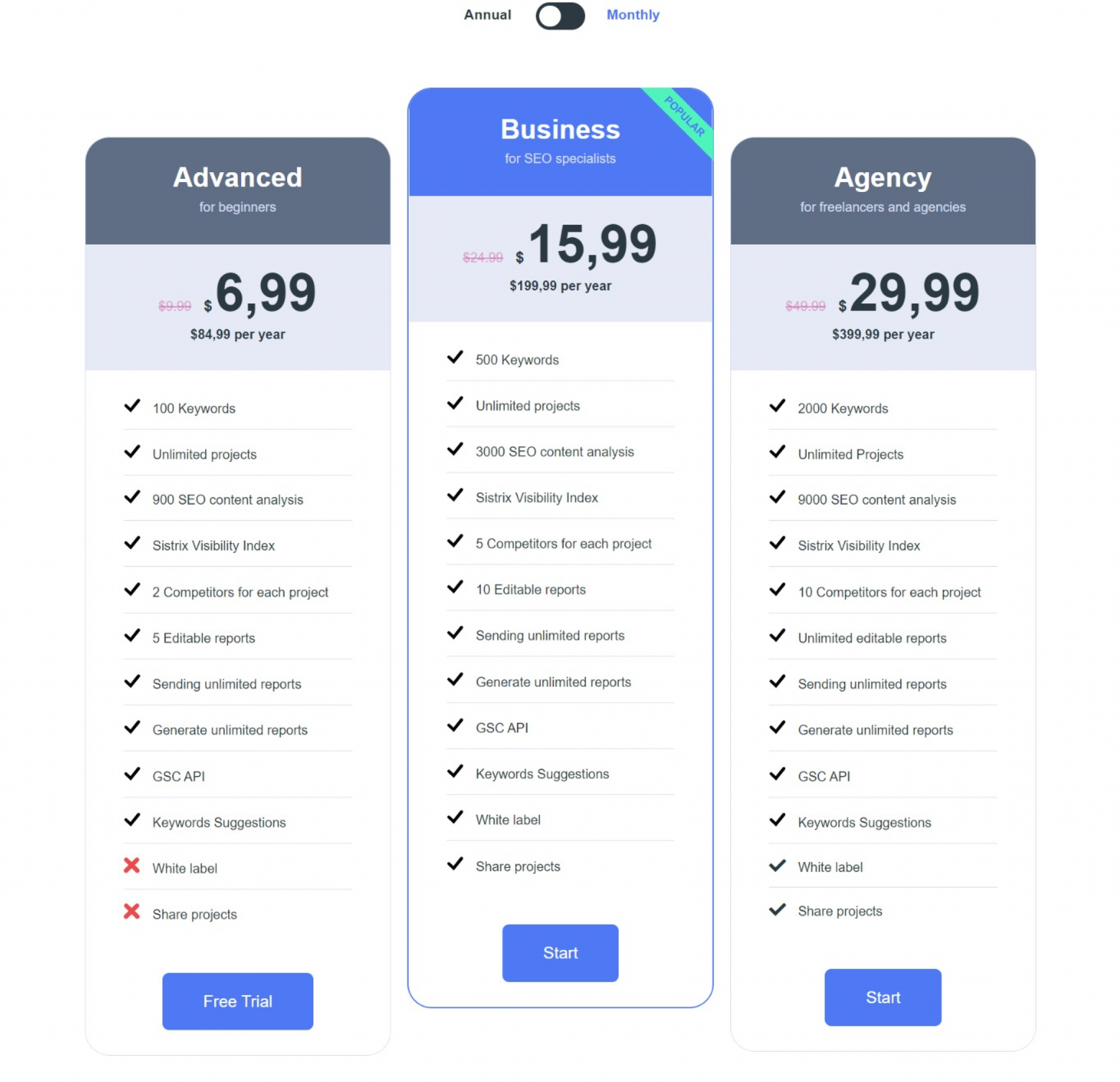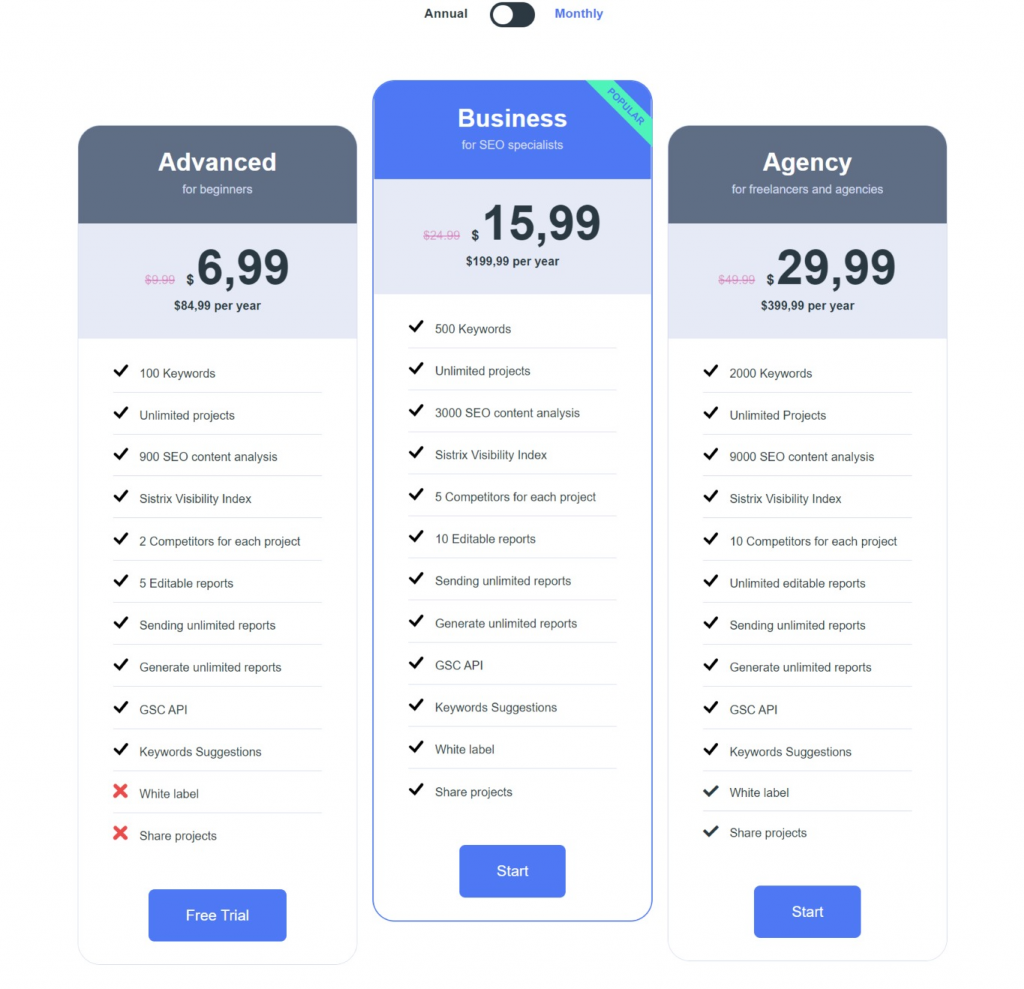 Alternatives to TrueRanker
SEMrush is another tool that allows you to find out the ranking of your website on search engines like Google, Yahoo and Bing. SEMrush provides a range of plans tailored to the specific needs of businesses. Its Analytics dashboard gives you the real-time data of your website in comparison with others as well as search engine traffic stats.
SE Ranking is one of the finest tools for SEO rank tracking. It has a clean and friendly interface which can be used with ease by all types of people. One can track their rankings in real time, see where they are ranking on Google and other search engines, measure the importance of keywords and check out the competition in that particular niche.
Disclaimer text….
Social Media Presence
Is TrueRanker right for You ?
Are you looking for a tool that can help you rank higher on search engine results pages (SERPs)? If so, you'll want to check out TrueRanker.
TrueRanker is a search engine optimization tool that helps you to rank higher on SERPs for your keywords. It does this by tracking your competitor's search engine ranking changes and using that data to improve your own ranking.
In addition to ranking higher, TrueRanker also provides you with features such as keyword research, backlinking, and tracking of keyword performance. If you're looking for a tool that can help you rank higher on SERPs, then TrueRanker is a great option to consider.
Video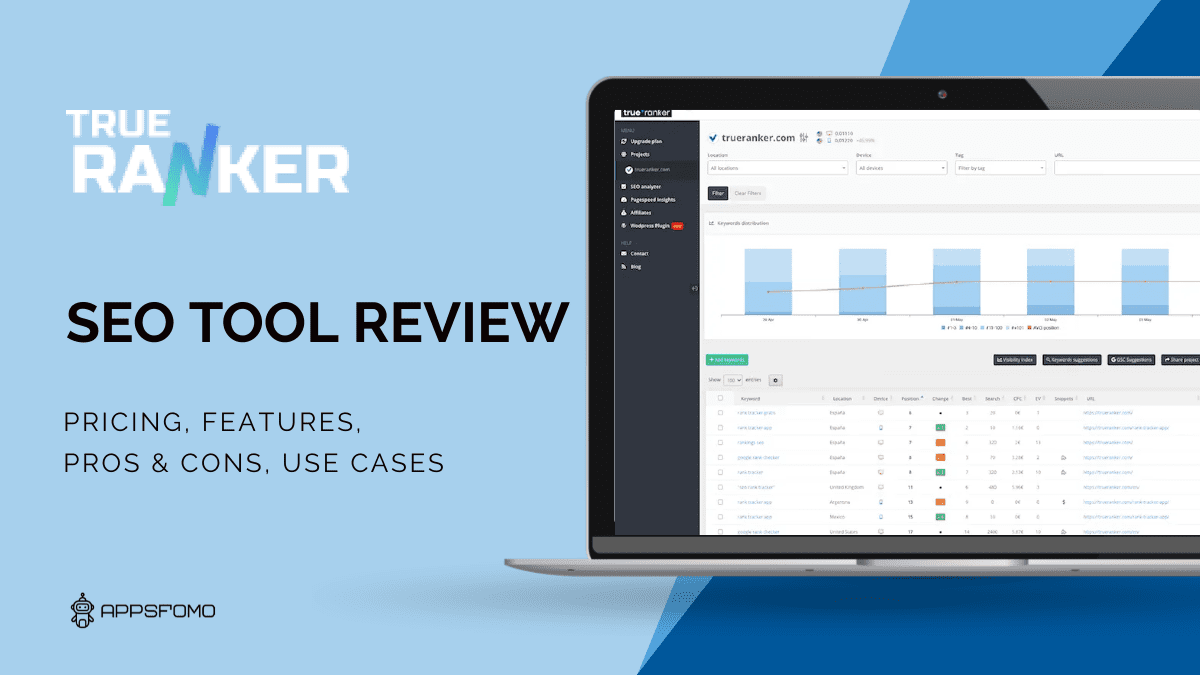 Specification:
TrueRanker: Analyze and Monitor Your Keyword Rankings
| | |
| --- | --- |
| Review Date | Oct-22 |
| Company | TrueRanker |
| Country | Spain |
| Initial Release | 2019 |
| Pricing | Montlhy, Yearly |
| Free Version | Free Trial |
| Lifetime Deal | Yes |
| LTD Platform | Appsumo |
| Money-Back | Available |
| Appsfomo Rating | 8.5 |
| Support type | Email, Live Chat |
| Integrations | Chrome, Wordpress |
| Supported Device | Android, Web Based |
| Mobile app | Available |
| Affiliate Program | Yes |
PROS:
The price is reasonable and the service is fast and reliable.
You can track the keywords that you have registered.
You can easily set up the keywords that you want to track and then the software does its work for you.
The SEO tools are very much helpful to identify your rank position of various keywords for your web projects.
This software has a host of options which help in optimizing the website for better search engine visibility.
User Friendly tool
CONS:
There is no option to keep a check on the ranks of other sites which are relevant for your site or business niche.
It would be great if it was integrated with Google Analytics and/or SEMRush tool
It requires a certain technical knowledge to use it.
The free trial is limited and only allows for 7 keywords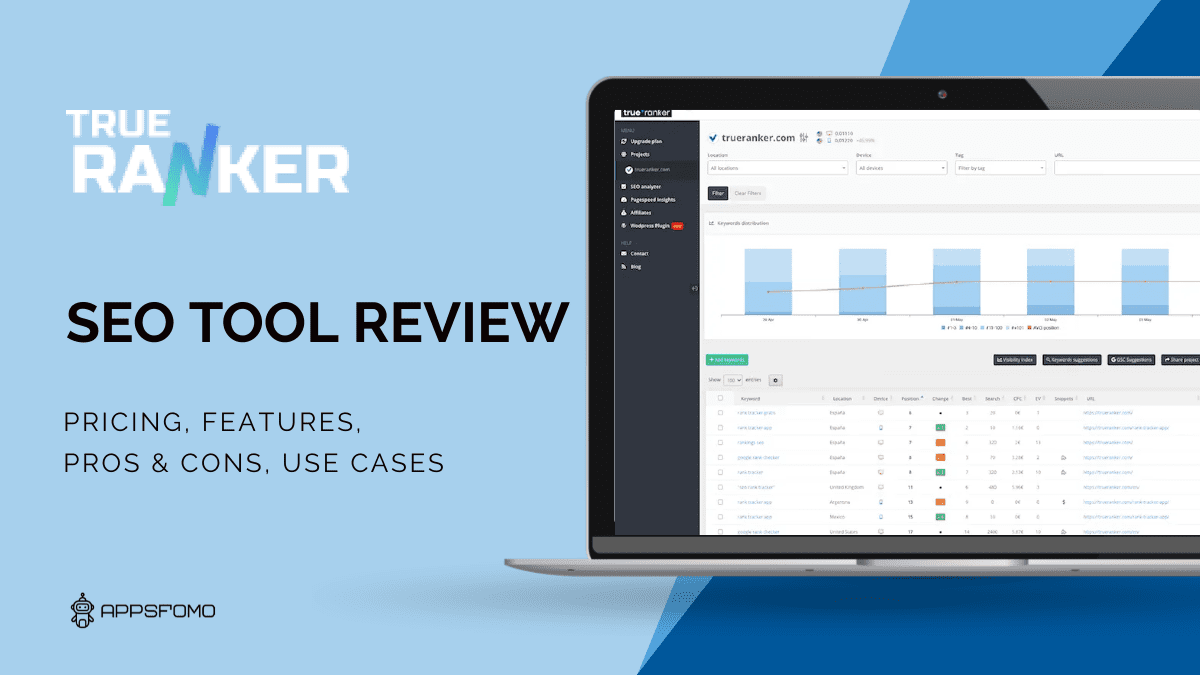 TrueRanker: Analyze and Monitor Your Keyword Rankings