WebARX is all in one tool to protect your website from malicious visitors and vulnerabilities causing by other plugins.
Overview
In the present scenario majority of the websites are built-in WordPress, because of lack of security in WordPress by default hackers can easily attack the new websites which go online. So it is more essential to protect your sites from cyber attacks, WebARX is the best option to protect your site against vulnerabilities and running without any option of loopholes.
On average every day there are at least 5 new vulnerabilities will found in the WordPress plugin, to protect websites from these vulnerabilities every day WebARX web application will get new updates to make sure the site is protected, and it offers a cloud-based dashboard that you can access from anywhere to make sure your site is safe or not.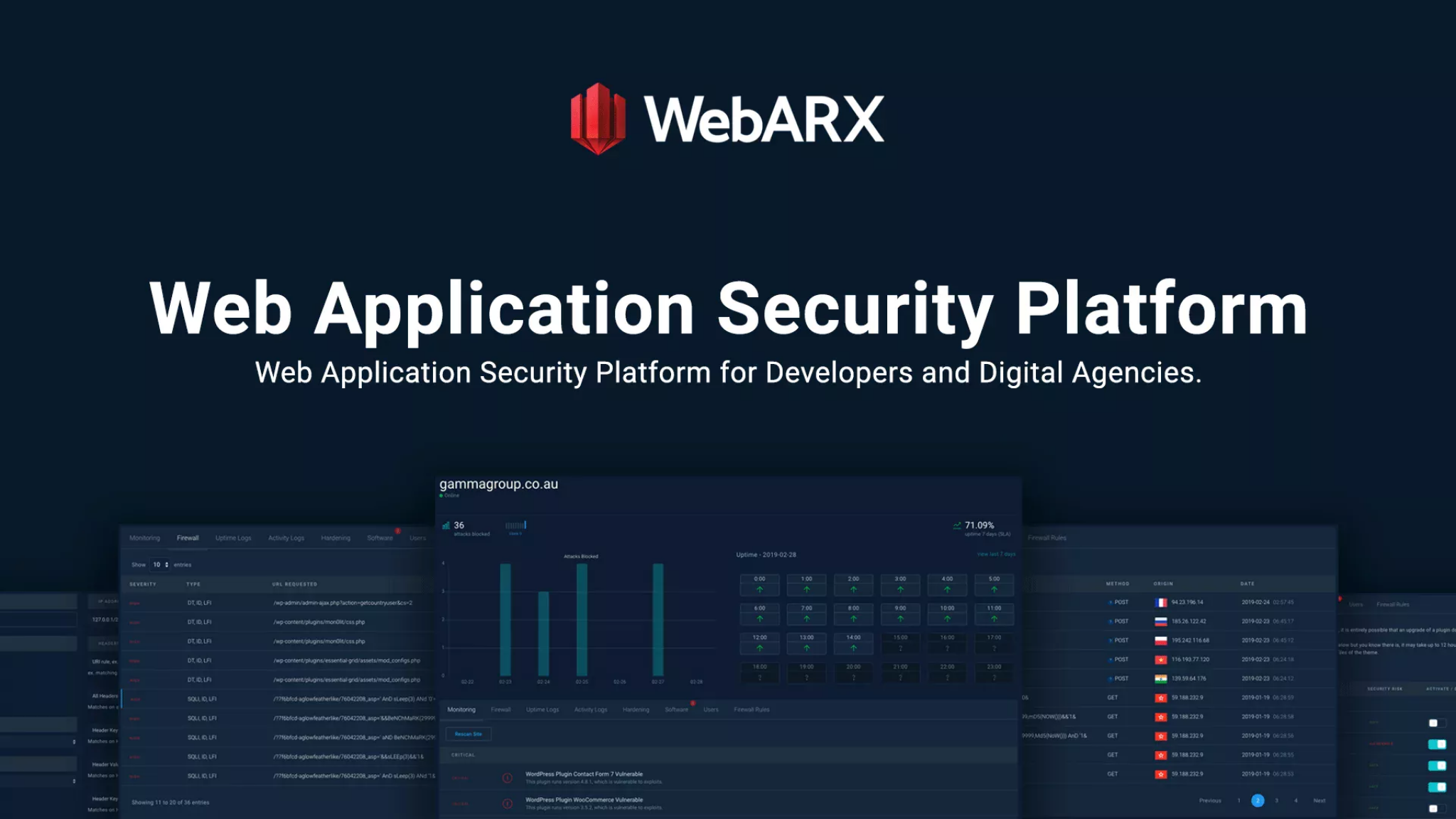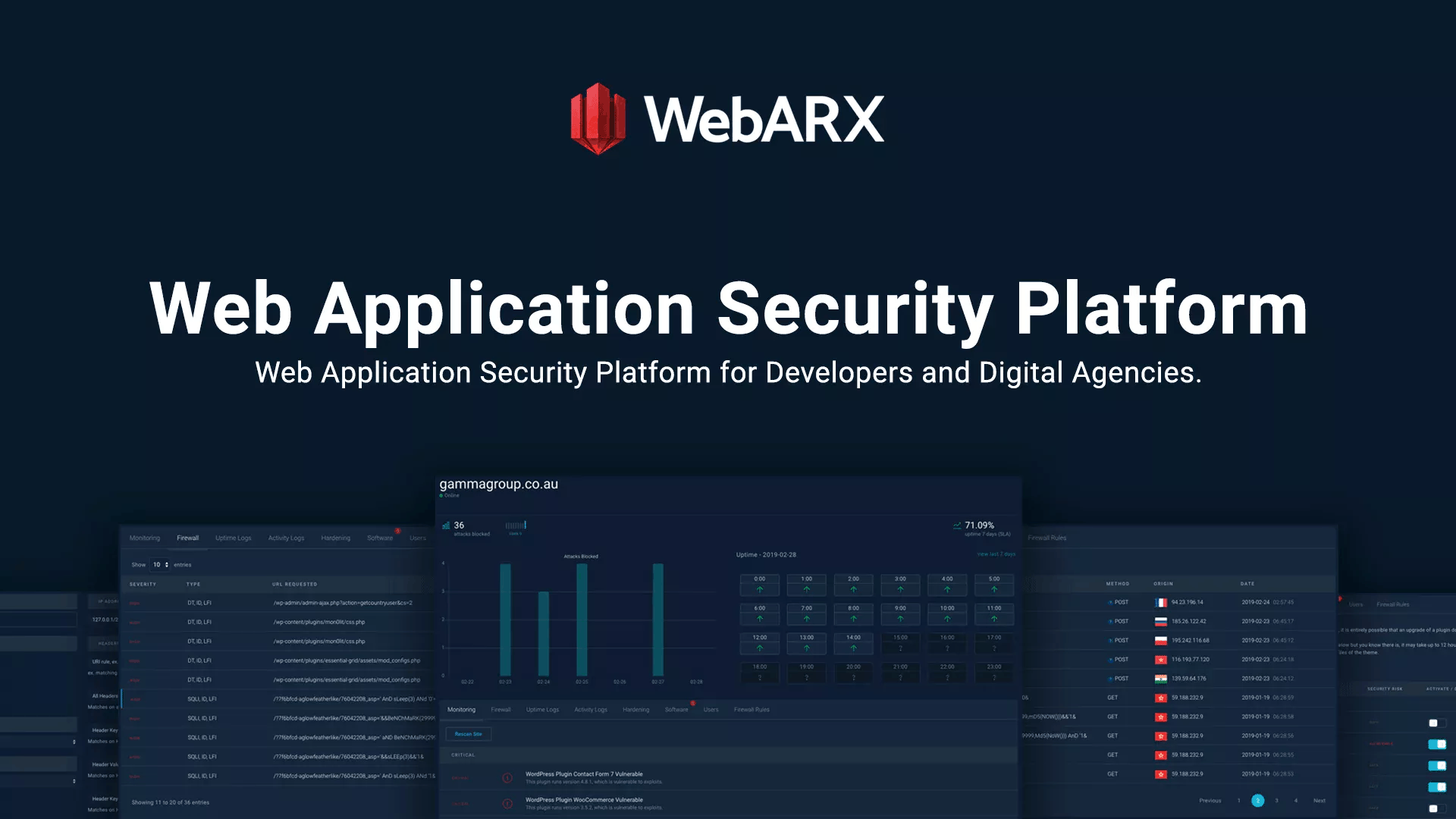 Why WebARX Is Essential?
Blocks vulnerability from other plugins
You can monitor your website vulnerability in a single dashboard
Send weekly security reports and intimate you with alerts when there is immediate action required
Compatible with most of the popular CMS
Differentiate true visitors in fake traffic
Features
WebARX gives a complete solution to malicious spam, bots, protect from malware infections and other plugins vulnerabilities. For WordPress users, if they are using this plugin then no need to use other plugins for security this only takes care of all the things.
1. WebARX Firewall
WebARX works as a Web Application Firewall (WAF) it adds some filtering option between the web client and server when they are exchanging requests and responses. Commonly these filtering option includes cross-site scripting (XSS) and SQL injection, It also offers some site hardening features like Two Factor Authentication (2FA), brute force login form protection. WebARX easily adopts modern security practices like Login Rate Limiting, GDPR Cookie, and Privacy Policy, reCAPTCHA, User Activity Logging, and HTTP Security Headers.
You can write your own custom firewall rules, managing the firewall rules also so made easy by cloud-based management, any new rules it receives automatically and at any point of time WebARX does not slow down your site.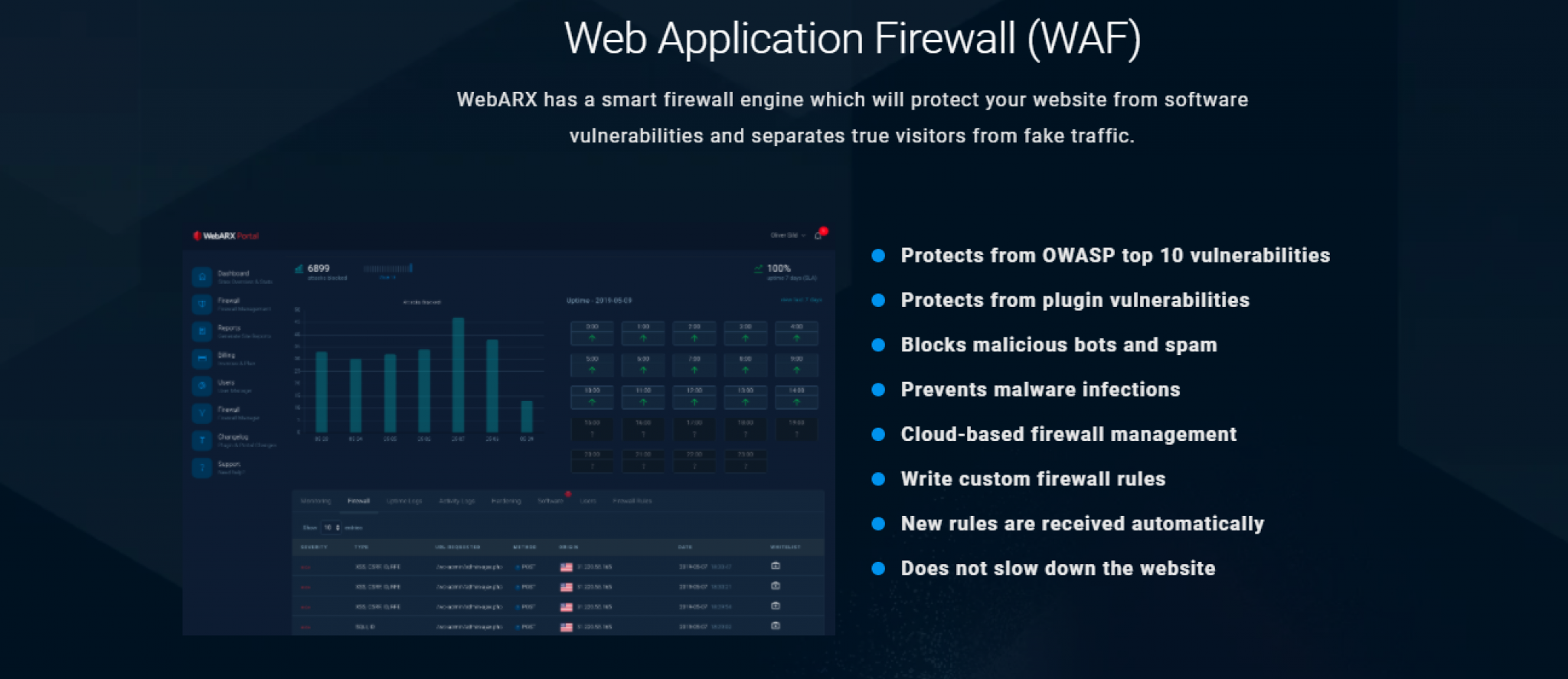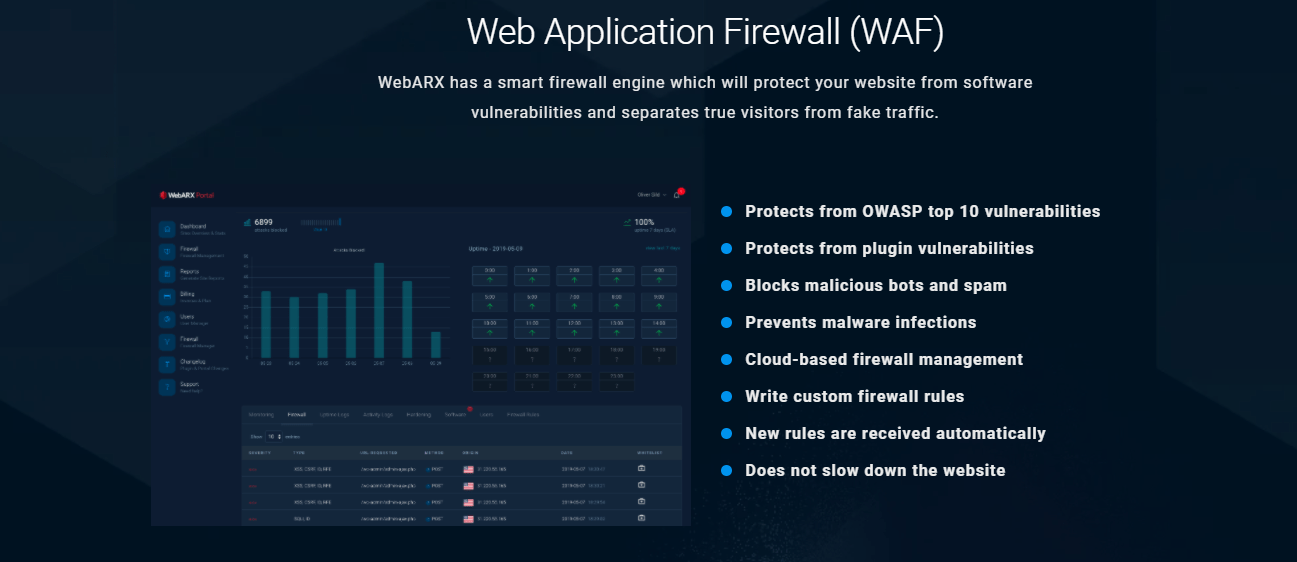 2. Security and Vulnerability Monitoring
WebARX checks your websites and monitors the noticeable vulnerability and security patches. and makes your website adopt the latest security practices. Mainly it focuses on SSL/TLS monitoring to check wheater the site is serving over HTTPS or not, Blacklist monitoring to avoid IPs that can cause any attacks, Up-time of the site monitoring, and keep track of Domain expiration.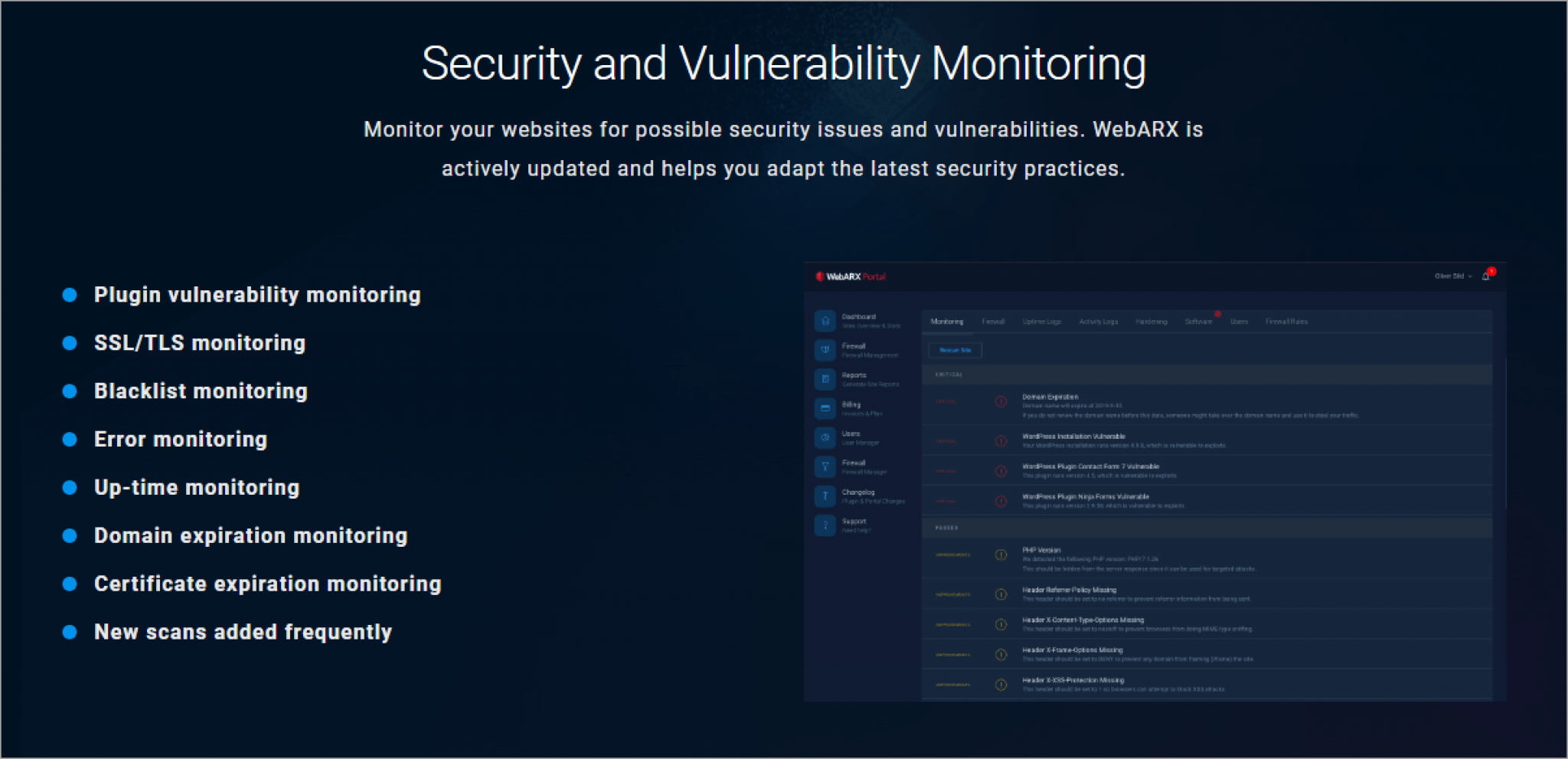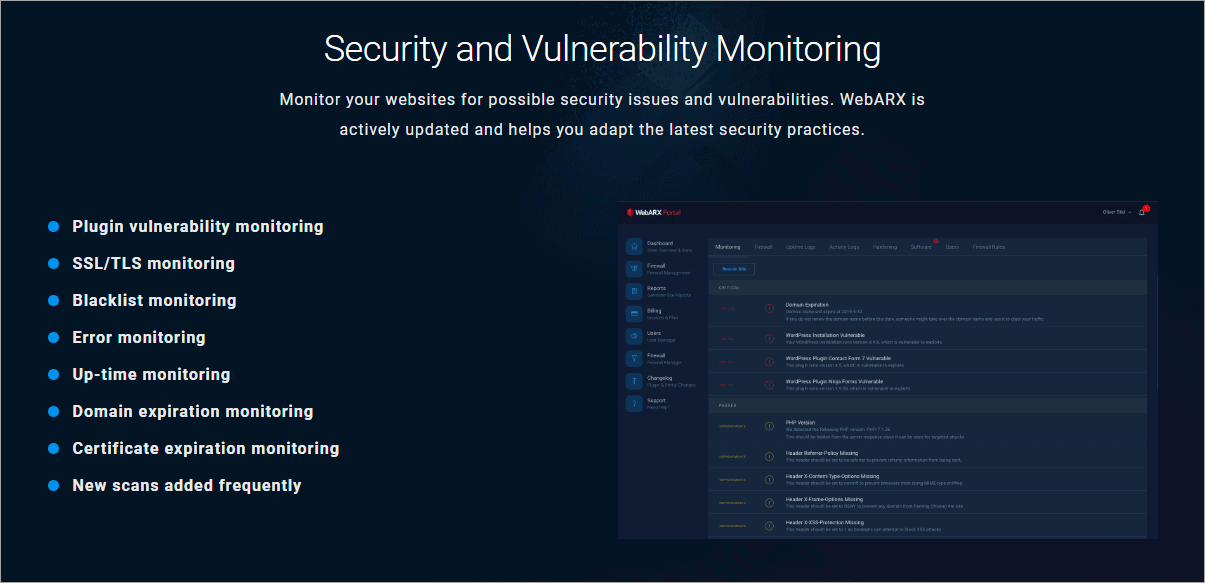 3. Alerts and Security Reports
You can set the security alerts when any issues are found on the websites, By integrating Slack you can set a notification, export your monitored report as a PDF for your clients. Create white-label security report with adding company logo, schedule for a weekly security report also supported.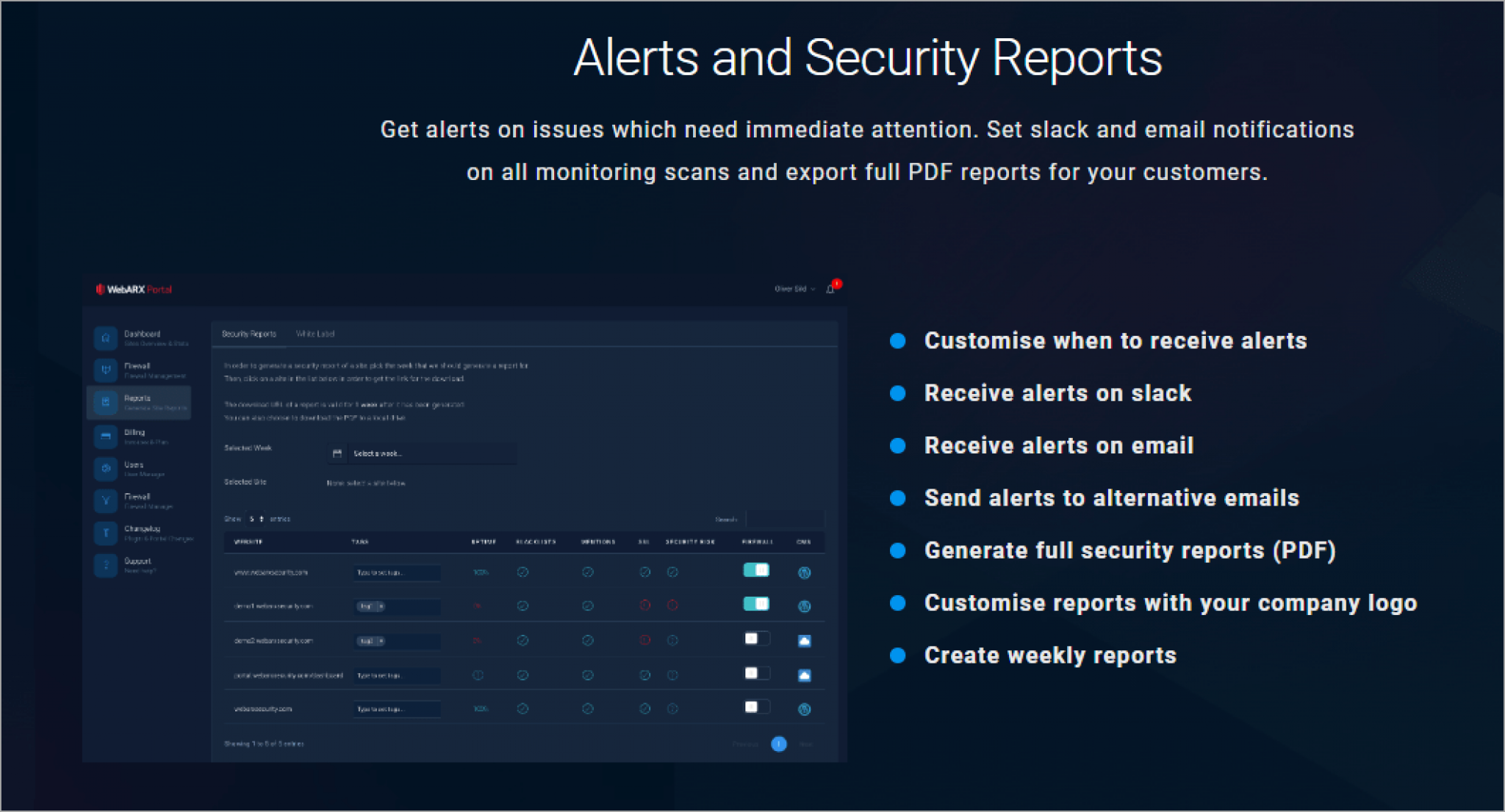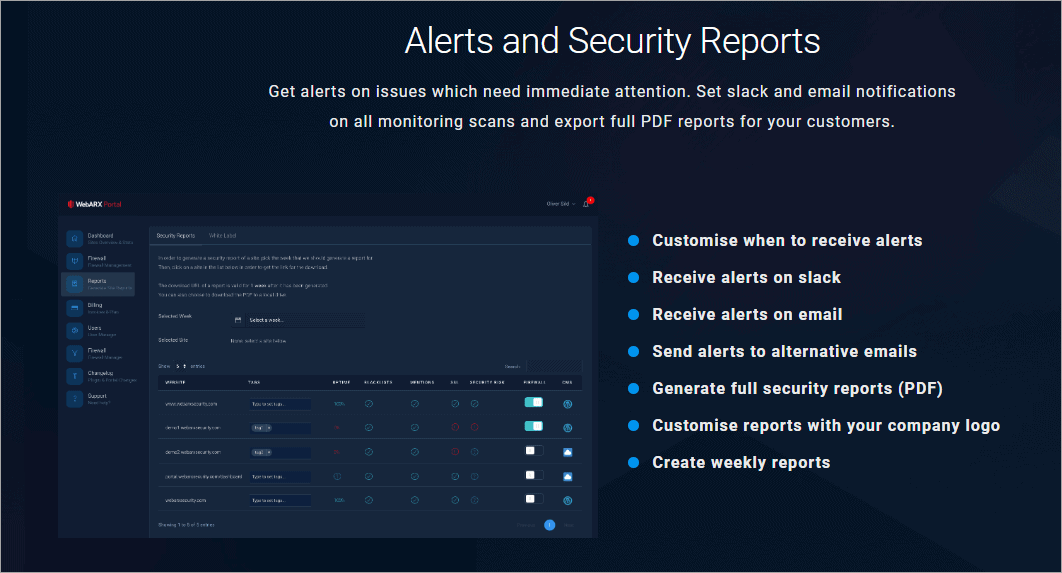 Activity logs and Backups
If you want to track who is attempting to log in to your WordPress by guessing the password, from WebARX you can manage these kinds of activity with how many failed login attempts come and from where these attempts are coming. You can add all of your team members to the WebARX and managing their tasks and looking into what they are doing is also made easy.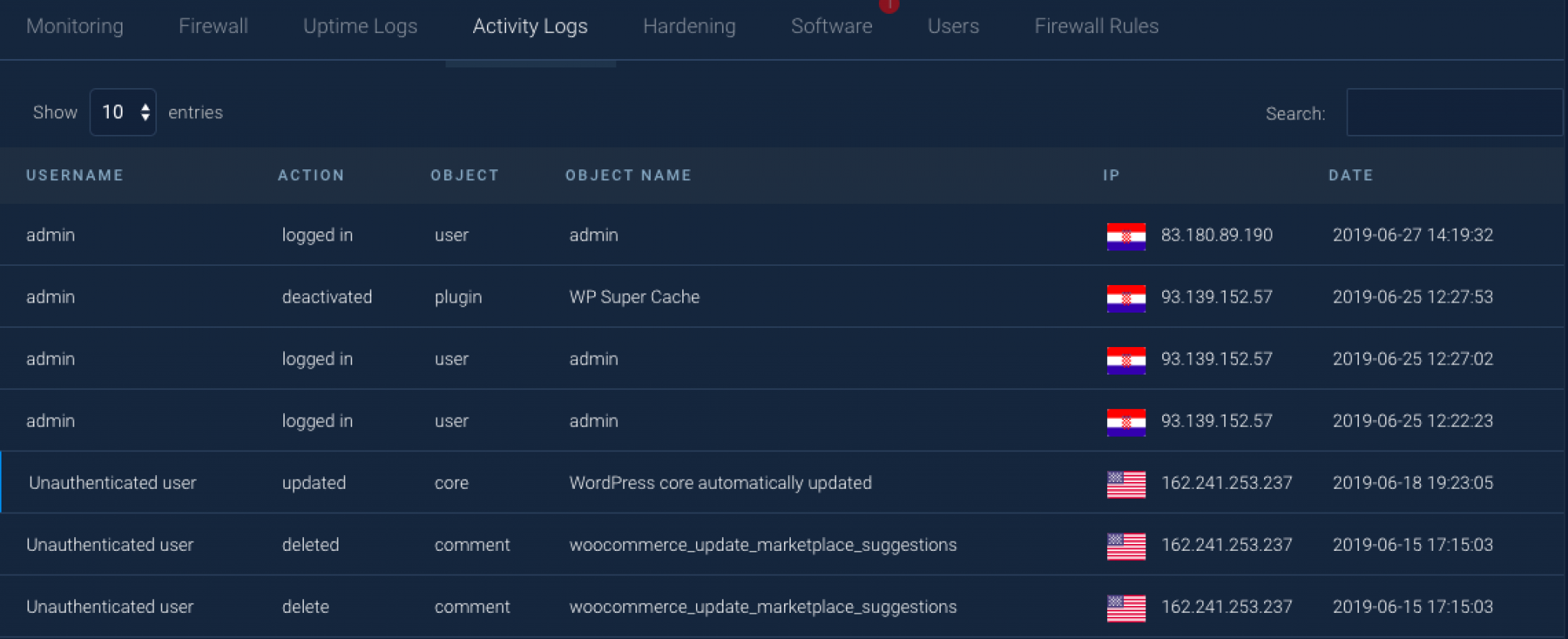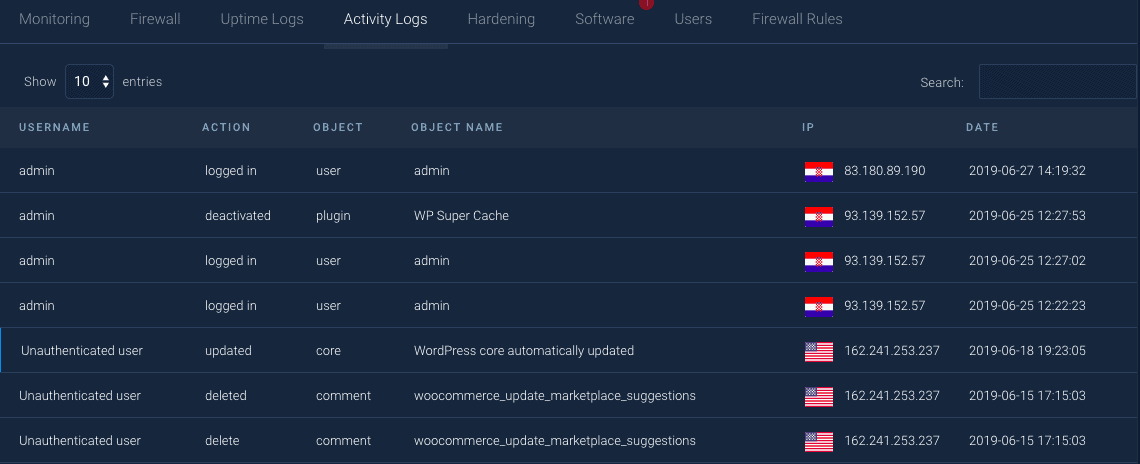 Adding cookies to the site and changing the appearance of the cookie bar can also be done in the WebARX, it also gives the option to take off-site backups, you can take only database, only files, or entire website backup and reverting them whenever is needed also can be done.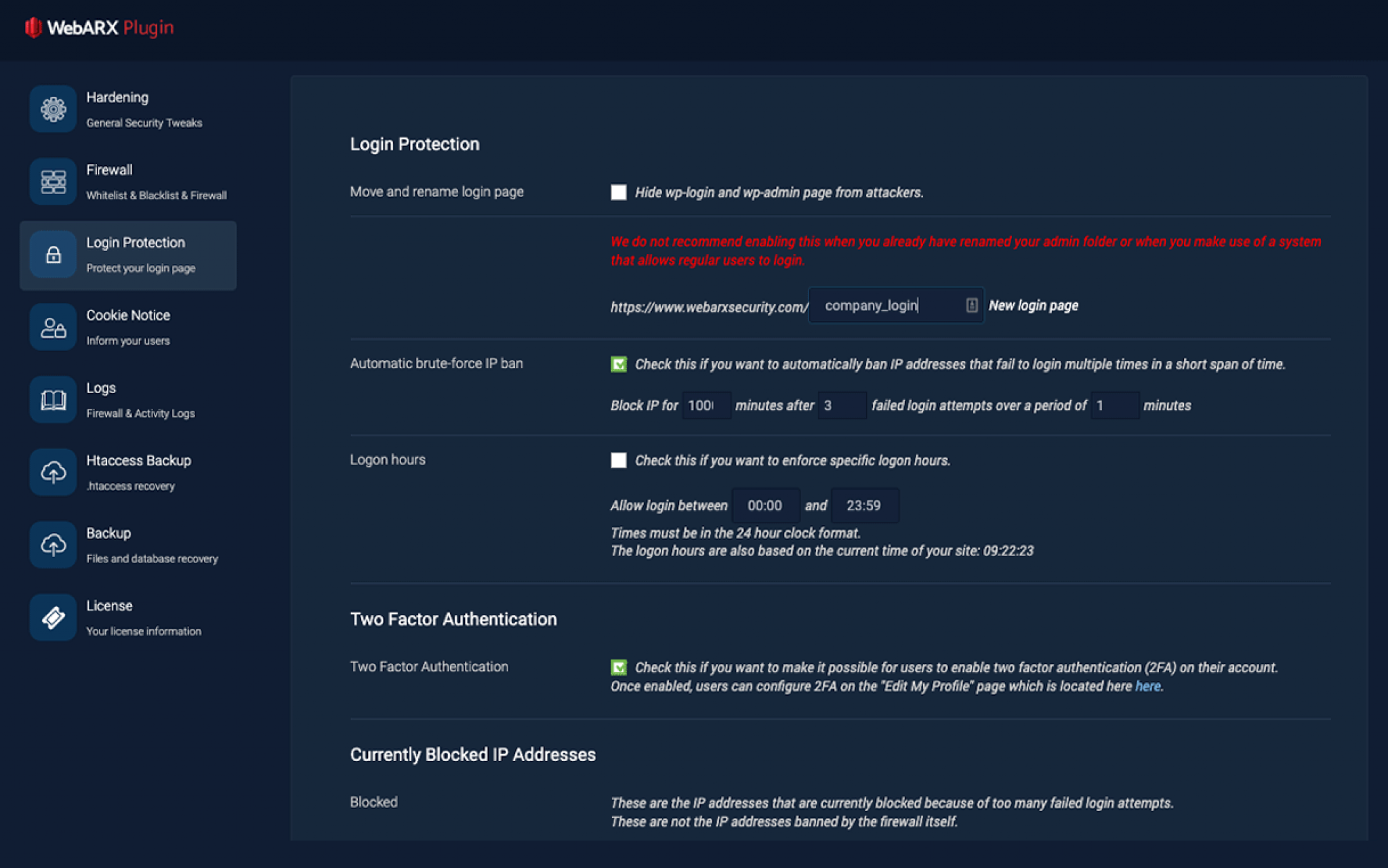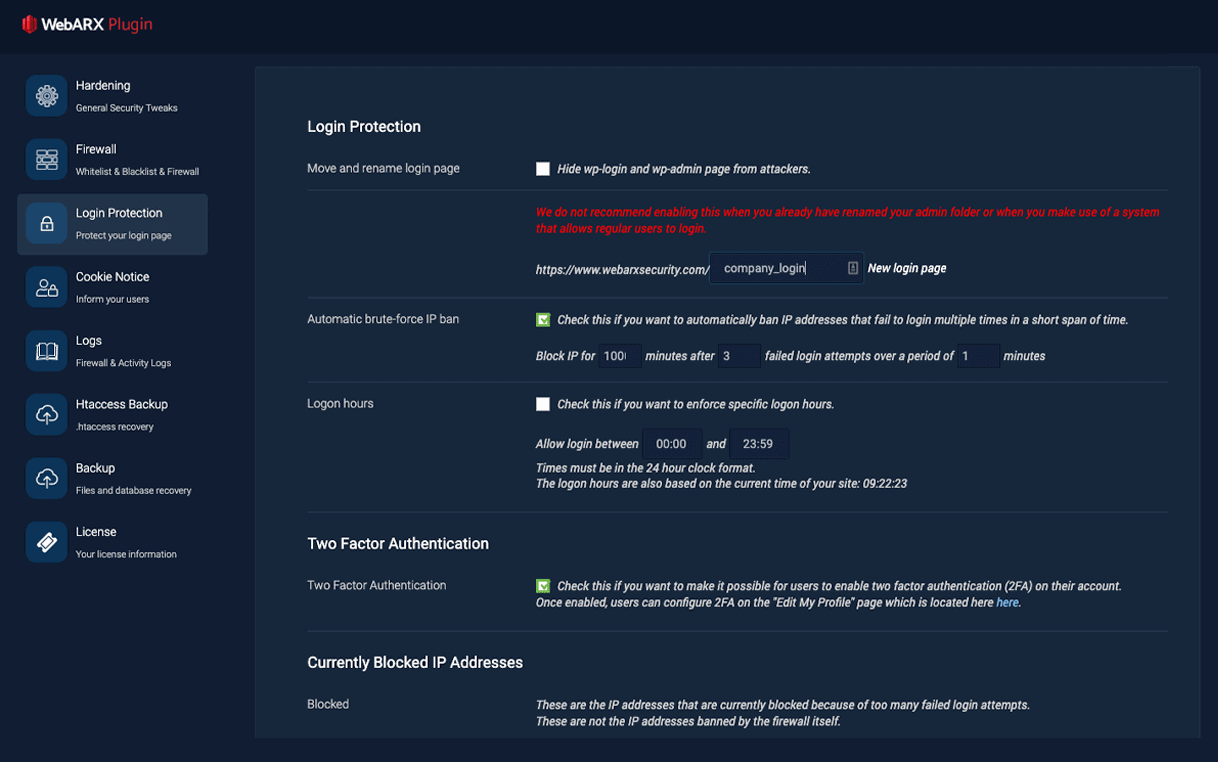 Pricing Details
WebARX comes in monthly and annual plans if you are running any agency you can bundle by fixing a price with them.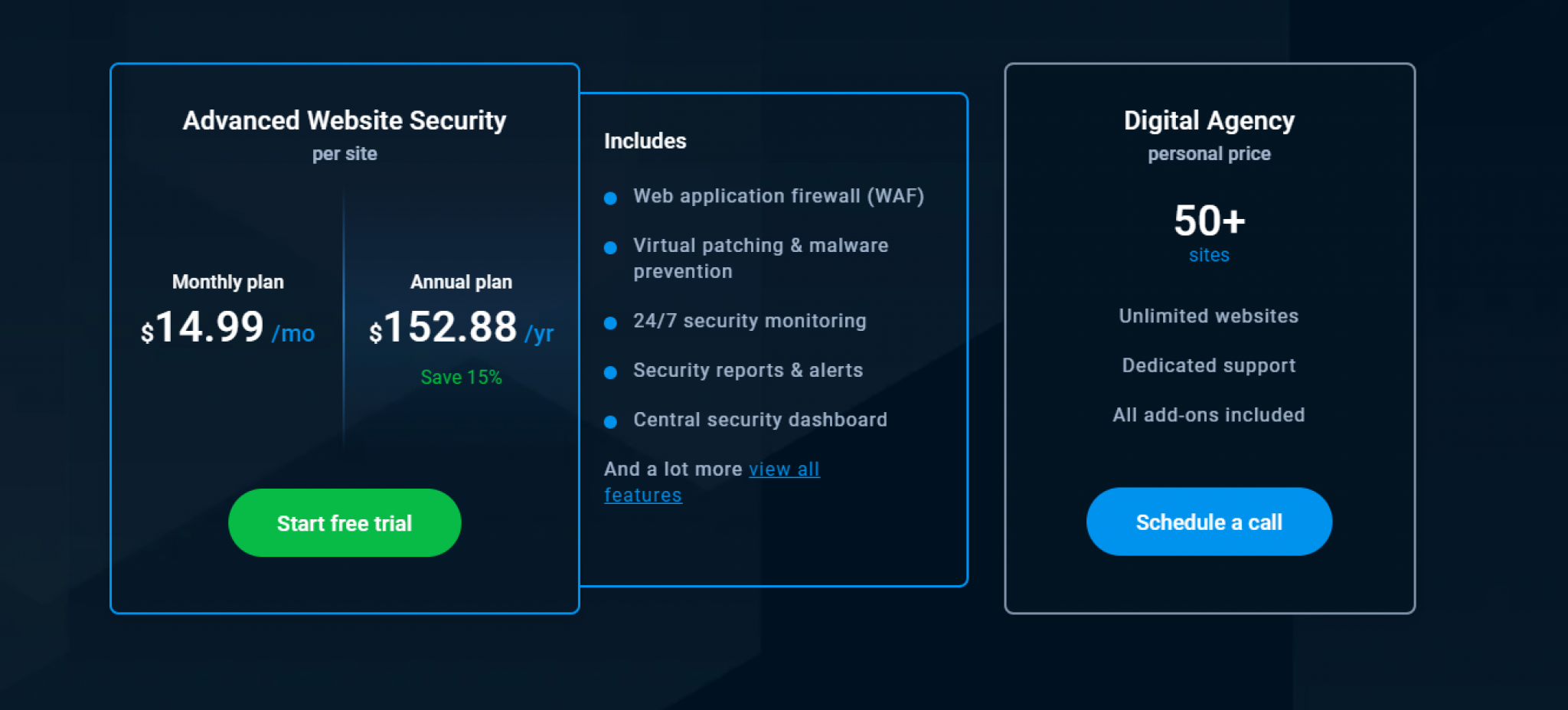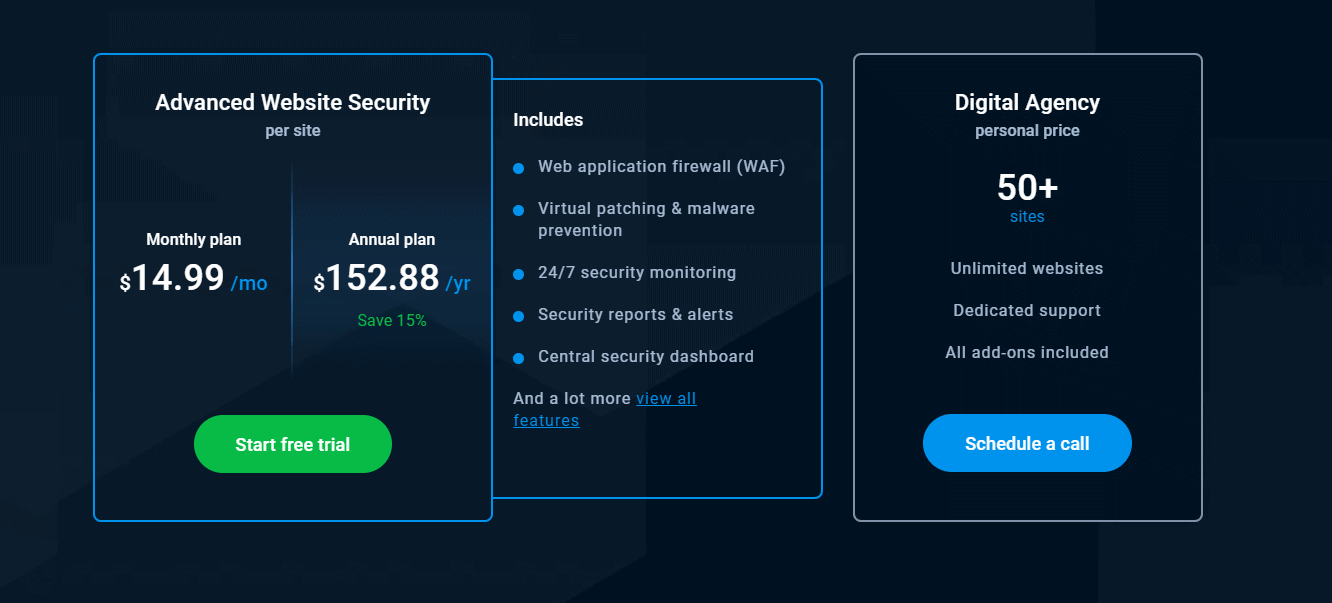 You can check the price based on your requirement here Pricing Details
Pro's and Con's
PROS:
Easy to install and design and UI
Performance is good
Support is excellent
Gives posyive results in blocking the mallaciuos activities
Final Verdict
WebARX provides one platform to protect your sites from security-centric with its wide range of features. The updates are also spontaneous based on the new vulnerabilities causing by the plugins. If you are managing multiple websites then this one is helpful. you can save time by removing unwanted all other security plugins. They are providing 7 days trial also try that one first if you like the features then go with buying it.