WP Engine: Quality WordPress Hosting with Outstanding Uptime
WP Engine is an excellent quality host that flaunts outstanding uptime, and WordPress-specific protection. It is a website hosting provider aimed at providing managed hosting solutions specifically for websites using the popular CMS WordPress. 
You will get:
Easy Interface.
Built-In features like Backups, Integration, etc.
Auto migration can move from one host to another.
Daily backup is done automatically.
Great support
Useful staging area.
Host your WordPress site with the WordPress experts and boost efficiency while managing less!
WP Engine is an excellent quality host that flaunts outstanding uptime, and WordPress-specific protection. It is a website hosting provider aimed at providing managed hosting solutions specifically for websites using the popular CMS WordPress. 
PROS
Easy Interface.
Built-In features like Backups, Integration, etc.
Auto migration can move from one host to another.
Daily backup is done automatically.
Great support
Useful staging area.
CONS
No Cpanel.
No Email Hosting and does not sell domains need to be set up separately.
WordPress is one of the most popular content management systems in the world. With millions of users worldwide, it powers millions of blogs and websites. That's why every business, whether big or small, needs a website.
But if you're looking to start your own blog, doing so on your own may prove to be a tedious task at times. For example, managing your blog's server and backup can be a tedious task that requires constant monitoring.
That's where managed WordPress hosting comes into play. It allows you to have complete control over your site without having to worry about technicalities like backups or server management. Nowadays, there are many options available when it comes to managed WordPress hosting services, each with its pros and cons. Given the vast number of options available in the market today, it can be difficult for folks to choose the right service for their business needs.
But fret not because we have got you covered with our honest review of WP Engine – The fastest managed WordPress host with automated website maintenance that will help you make an informed decision in your choice of managed WordPress hosting platform.
WP Engine Overview
What Is WP Engine?
WP Engine is an excellent quality host that flaunts outstanding uptime, WordPress-specific protection, day-to-day back-ups, real-time hazard discovery, cloud system adaptability, and various other superb attributes.
Generally, the enterprise-class took care of WordPress strategies. WP Engine is an Editors' Selection. You can obtain your website up and running quickly in no time, yet you'll need to look somewhere else for a domain and produce e-mail accounts.
Support and Services provided by WP Engine
Creative Agility: The agility you require to develop quickly, take care of effortlessly, individualize properly, and release quickly. Create, Innovate, and grow quickly.
ECO-System Integration: With WordPress' open structure, you can incorporate the CMS with various other modern technologies in your pile. And also, with WP Engine, you obtain a system that currently includes first-rate technology companions with our exclusive software application and WordPress experience. Concentrate on structuring innovative digital experiences instead of the strategies to power them.
Enterprise Performance: Our cloud-based services offer your websites high accessibility, speed, scalability, safety, and security so you can push in advance with self-confidence.
Actionable Intelligence: The digital landscape is frequently advancing, leaving brand names at night if they don't recognize their target markets or the efficiency of the experiences they're supplying to those target markets—advertising and marketing and also growth decisions for your websites and applications utilizing our Efficiency Intelligence collection.
Company Details
WP Engine, the world's most trusted WordPress technology company, powers the freedom to create on WordPress.
WP Engine was founded by Ben Matcalfe, Bullen Wilson, and Jason Cohen on March 1st, 2010.
It has offices in Austin, Texas, Brisbane, Australia, Kraków, Poland, Limerick, Ireland, London, England, Omaha, Nebraska, and San Antonio, Texas. Many of their 1,000 employees work remotely around the world.
Online Presence
What is WordPress Hosting?
WordPress hosting refers to the service that provides space on a server for WordPress websites. Crucial maintenance tasks like website backups, optimizations, updates, security, and support are all on the customer to manage. WordPress hosting operates in the same way as web hosting. It's a form of web hosting specifically optimized for WordPress websites.
A WordPress hosting provider offers space on a server to make your website files available online.
Why choose WP Engine for WordPress hosting?
Why choose WP Engine over another hosting?
Effortless site management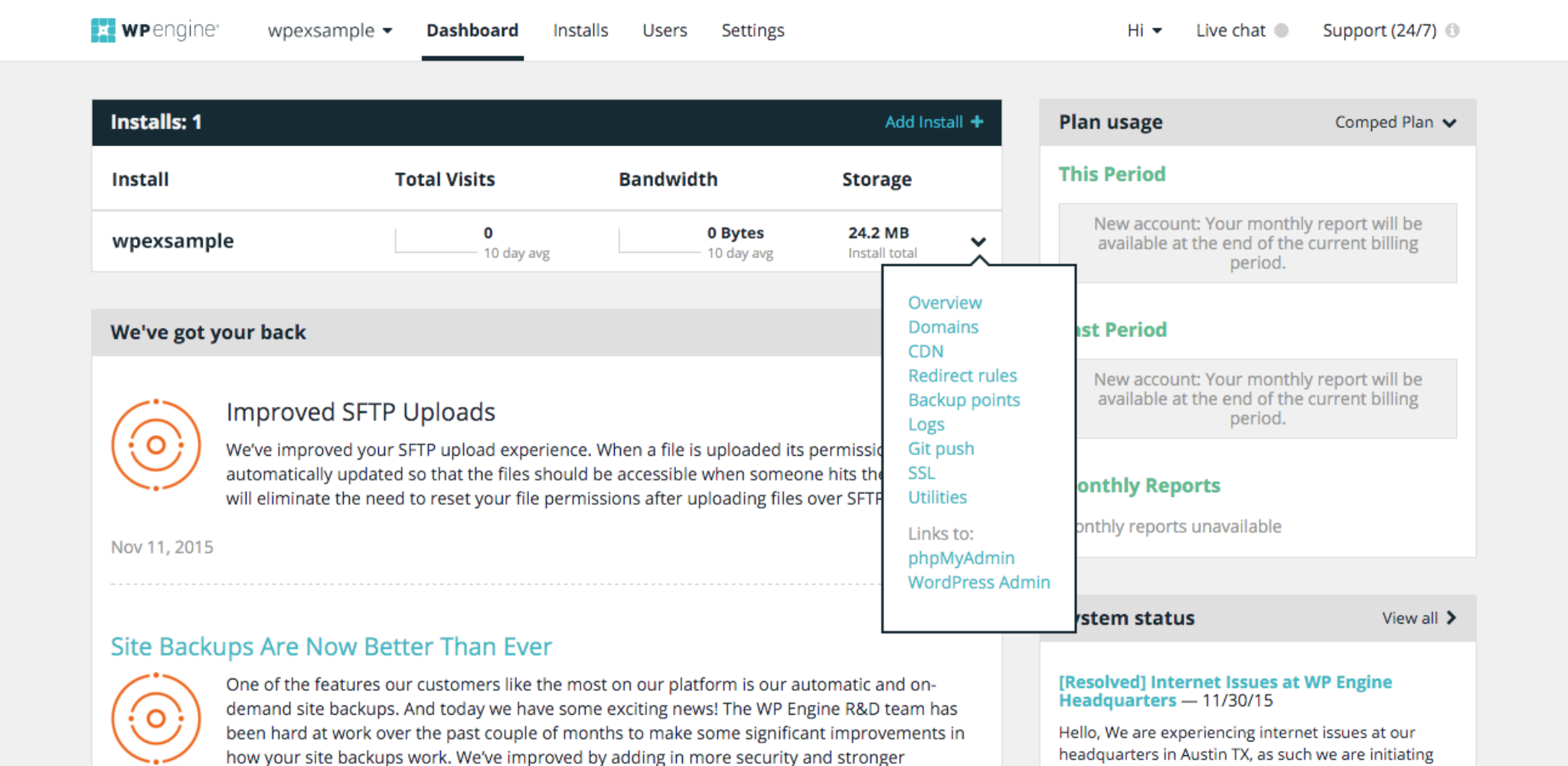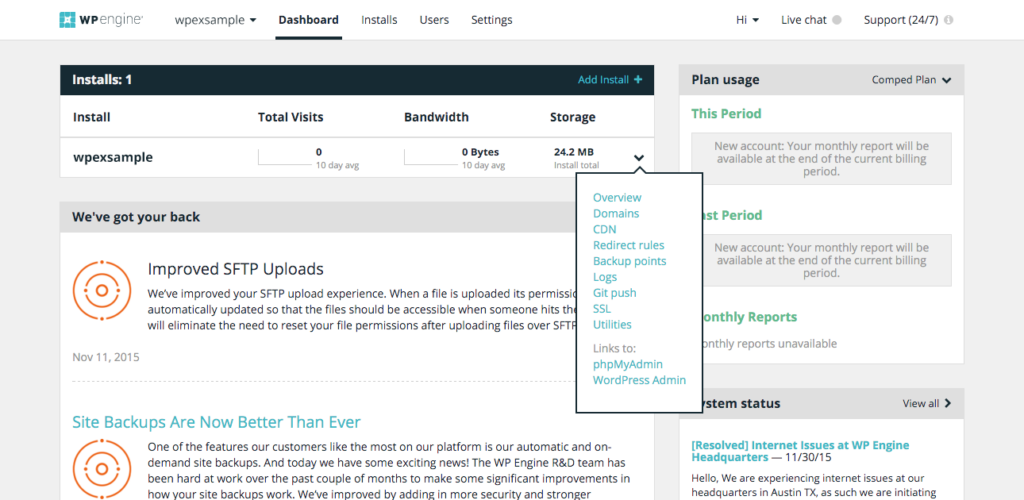 WP Engine currently manages over 1 million websites, providing daily backups, updates, and one-click staging.
WP Engine's servers are also incredibly stable, with a 99.99% uptime guarantee and fast page load speeds.
Protect your business
If you're looking to take your WordPress website to the next level, WP Engine is a perfect choice. One of the key reasons to choose WP Engine for your WordPress hosting needs is its focus on protecting your business. With a free SSL certificate, daily malware scans, a firewall, and real-time threat detection, WP Engine provides a level of security that is unmatched in the industry.
In addition to their strong security measures, WP Engine offers a variety of premium tools and features that are designed to improve your website's performance and reliability. This includes daily backups, regular WordPress updates, caching, and more.
By choosing WP Engine, you'll also benefit from faster performance, better support, and a wide range of convenient features. WP Engine updates WordPress automatically, blocks DDoS and malware attacks, and conducts regular security audits to ensure the safety of your site.
Finally, WP Engine guarantees complete security and free hacking remediation by WordPress-trained security experts.
Boost performance
WP Engine is one of the top choices for WordPress hosting, and for good reason. There are several key benefits to choosing WP Engine to optimize your website's performance.


Automatic updates to WordPress core and server operating system that improve your site's performance.
Up to a 40% increase in page speed and reliable uptime, even during traffic spikes.
Customizable themes & workflow tools
One of the advantages of WP Engine is its customizable themes and workflow tools, which allow you to create a unique website that stands out from the crowd. WP Engine's features also include high uptime, WordPress-specific security, daily backups, and cloud-based platform flexibility.
Effortless 1-click staging & backup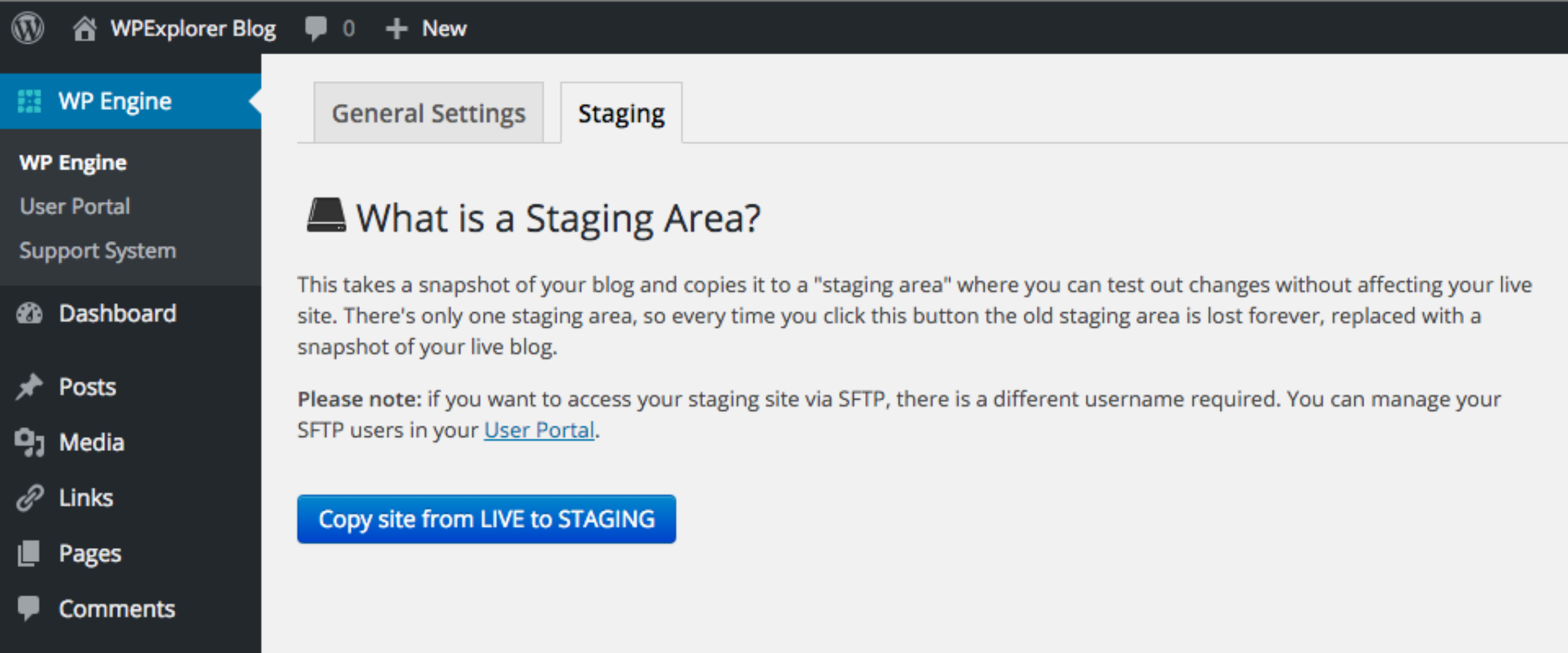 WP Engine is the top choice for managed WordPress hosting due to its many benefits. Effortless site management is achieved through daily backups, one-click staging, and premium themes offered by WP Engine. Additionally, WP Engine provides snapshot backups, which allow users to restore their website to a previous point in case of accidental damage.
Free WordPress migration plugin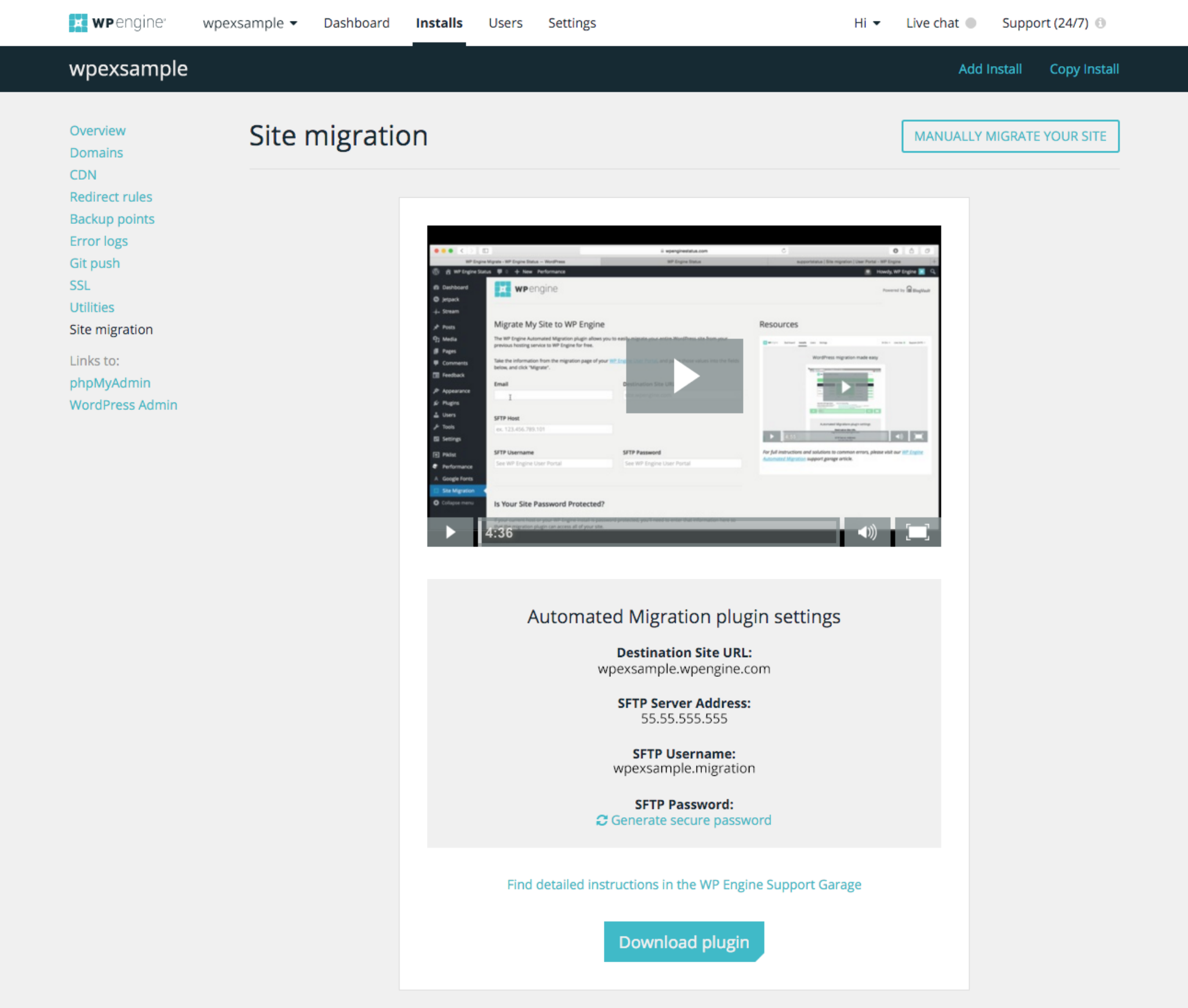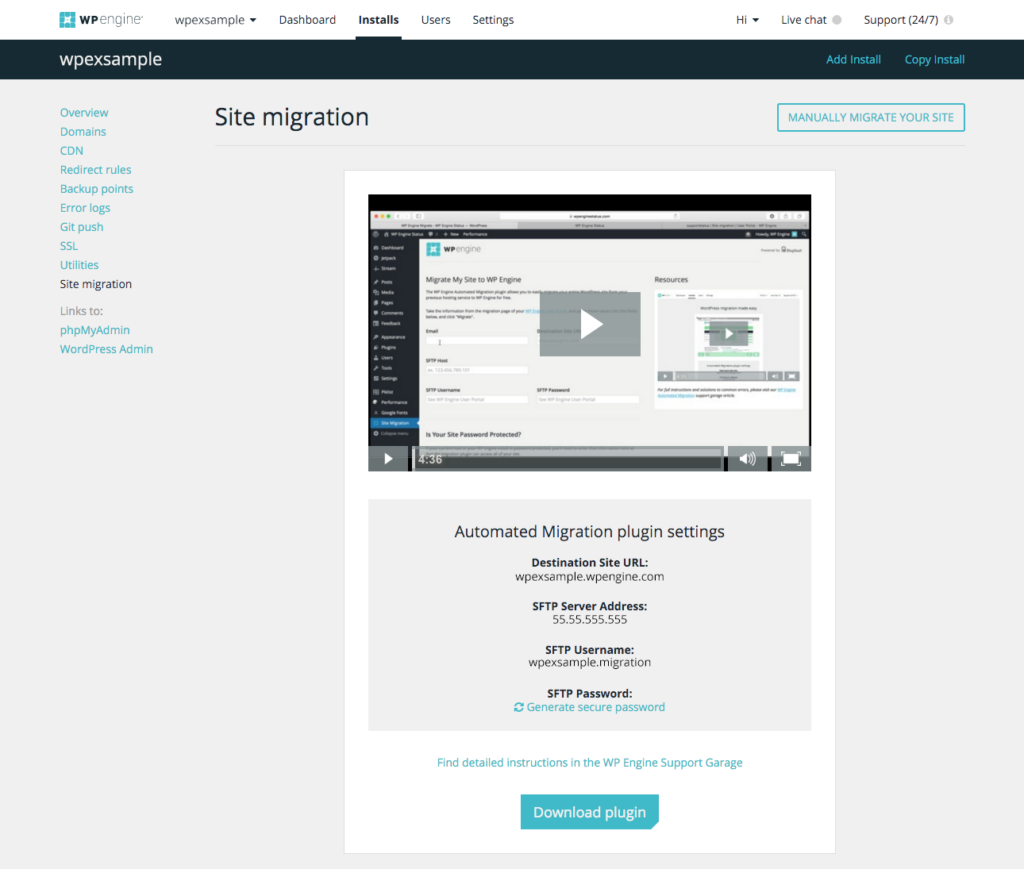 There are several reasons why WP Engine stands out from other providers, and one of the biggest selling points is its free WordPress migration plugin.
This hassle-free and expert migration service is designed to make it easy for you to migrate one or multiple websites to WP Engine. With an automated plugin that's easy to use and support from a team of experts, you can ensure a seamless migration process.
Expert service
WP Engine is the top choice for premium managed WordPress hosting for many reasons, including expert service. With 24/7 customer support from WordPress experts who understand every aspect of the platform, WP Engine offers reliable and effective solutions to its customers.
What is managed WordPress hosting?
Managed WordPress hosting is a comprehensive package of services that makes site management, security, and support much more effortless for website owners. Compared to shared WordPress hosting, which requires manual management of security and version updates, managed hosting automates these critical updates, and site backups, and provides WordPress-specific support. Employing a managed WordPress host like WP Engine results in less downtime and improved site performance, which is a major benefit to business owners wanting to focus more on running their operations.
What makes WP Engine the best-managed WordPress host?
how is the WP Engine special?
The fastest-managed WordPress host
WP Engine is widely recognized as the fastest and best-managed WordPress host on the market. This is due in part to their proprietary EverCache® caching technology, which moves hundreds of millions of hits per day, resulting in top sites that load under 200ms. WP Engine boasts impressive page load times, which not only make visitors happy but also benefit website rankings on search engines like Google. For every extra second, a website takes to load, conversions fall by 12 percent, making WP Engine's speed a crucial factor for businesses looking to optimize their online presence. Overall, WP Engine's exceptional speed and performance make it the top choice for premium managed WordPress hosting.
The most secure managed WordPress host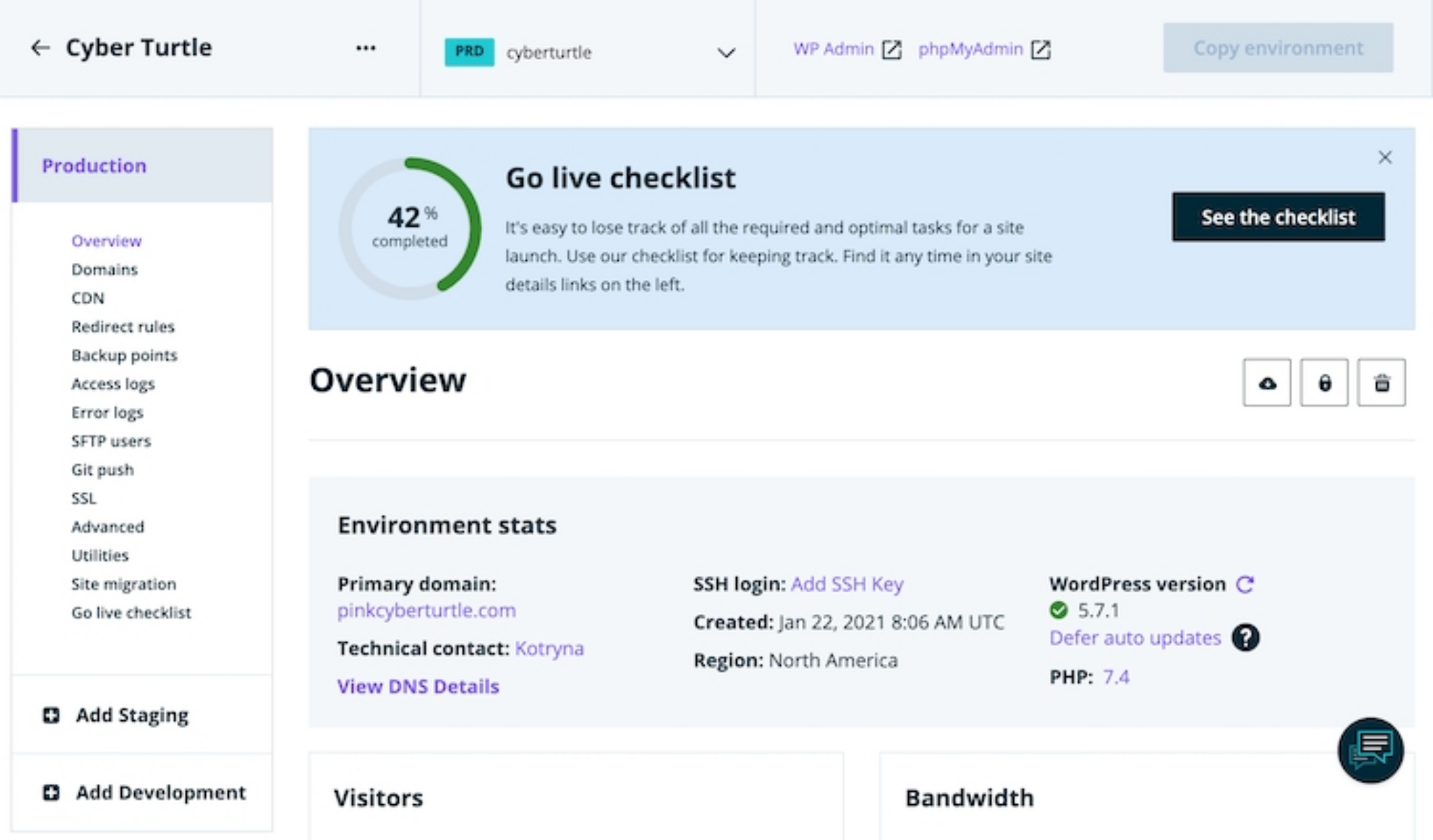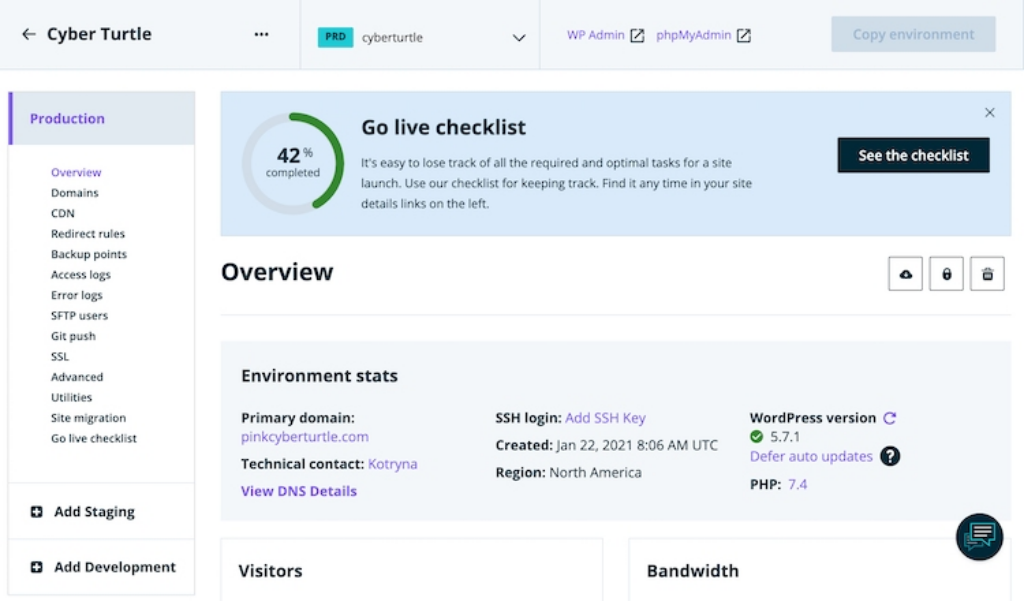 WP Engine is the best-managed WordPress host on the market thanks to its unparalleled security and top-notch infrastructure. With WP Engine, you can enjoy complete peace of mind knowing that your website is protected by platform-level security measures like free SSL and managed WordPress and plugin updates.
WP Engine is built solely for WordPress, which means that every aspect of its infrastructure and tooling is optimized for the platform. This ensures that your website runs smoothly and seamlessly, without any hiccups or slowdowns.
But perhaps the most impressive aspect of WP Engine is its security solutions, which block over 71 million attacks each day. With WP Engine, you can rest assured that your website is safe from any potential threats, giving you the freedom and flexibility to focus on growing your business.
Automated website maintenance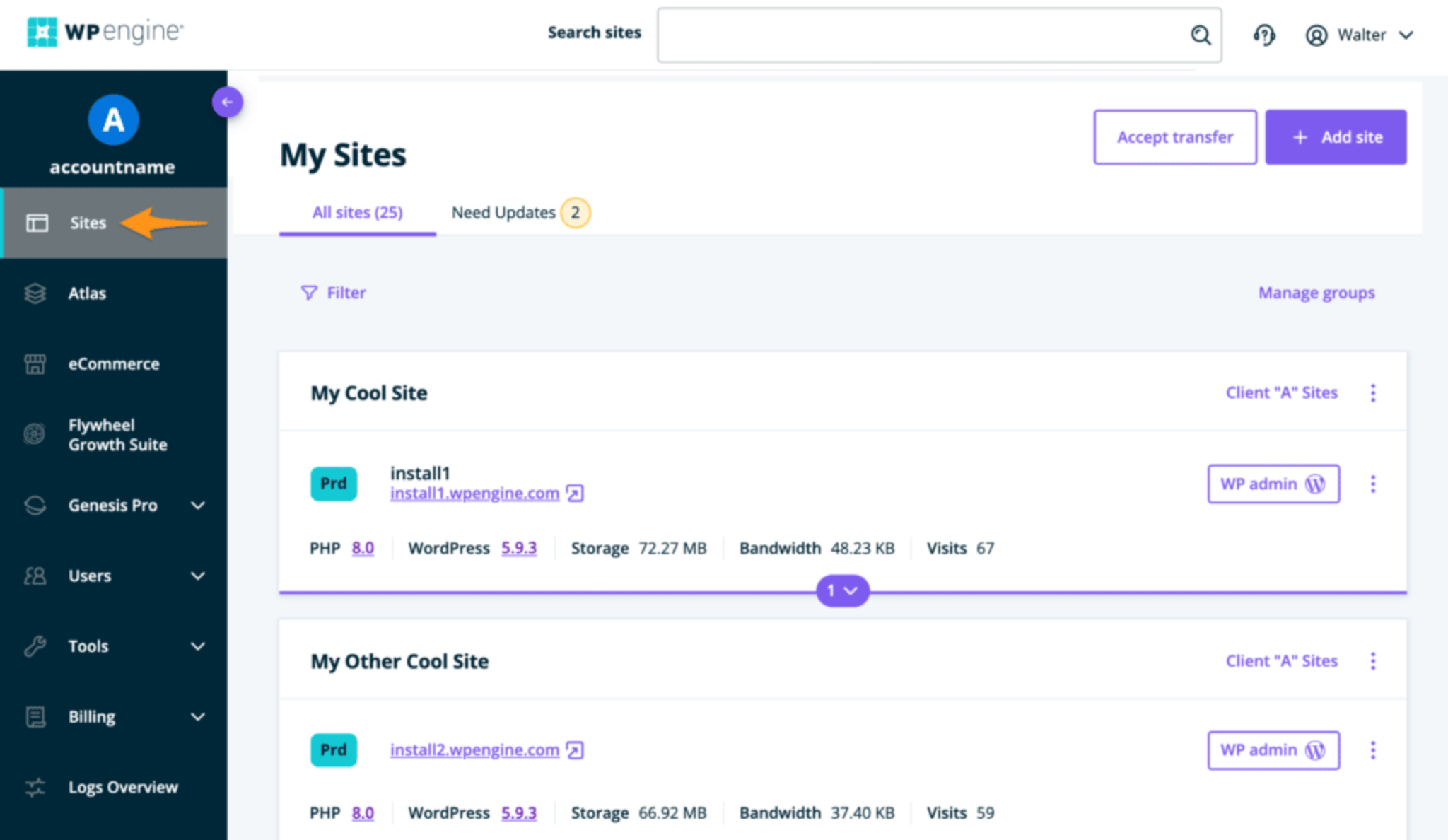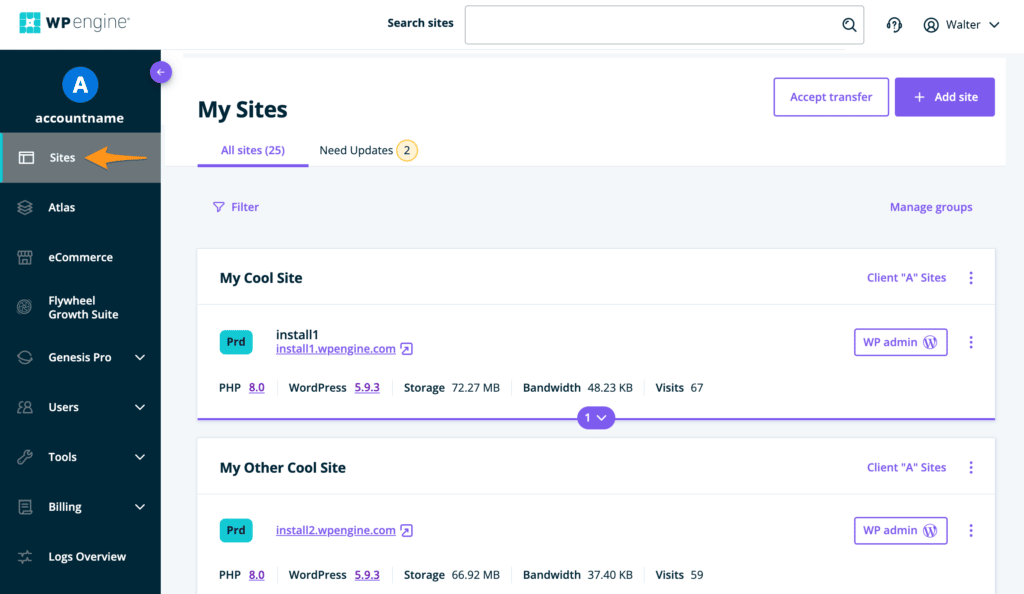 WP Engine stands out as the best-managed WordPress host due to its unparalleled automated website maintenance services. These services include daily backups, auto-core updates, auto-plugin updates, and one-click staging. With WP Engine, you can effortlessly manage and maintain the website of your dreams using their simple-to-use custom management portal. Whether you are building, scaling, or simply maintaining your website, WP Engine offers a premium solution that ensures your WordPress site runs seamlessly and is always up-to-date.
WordPress support and expertise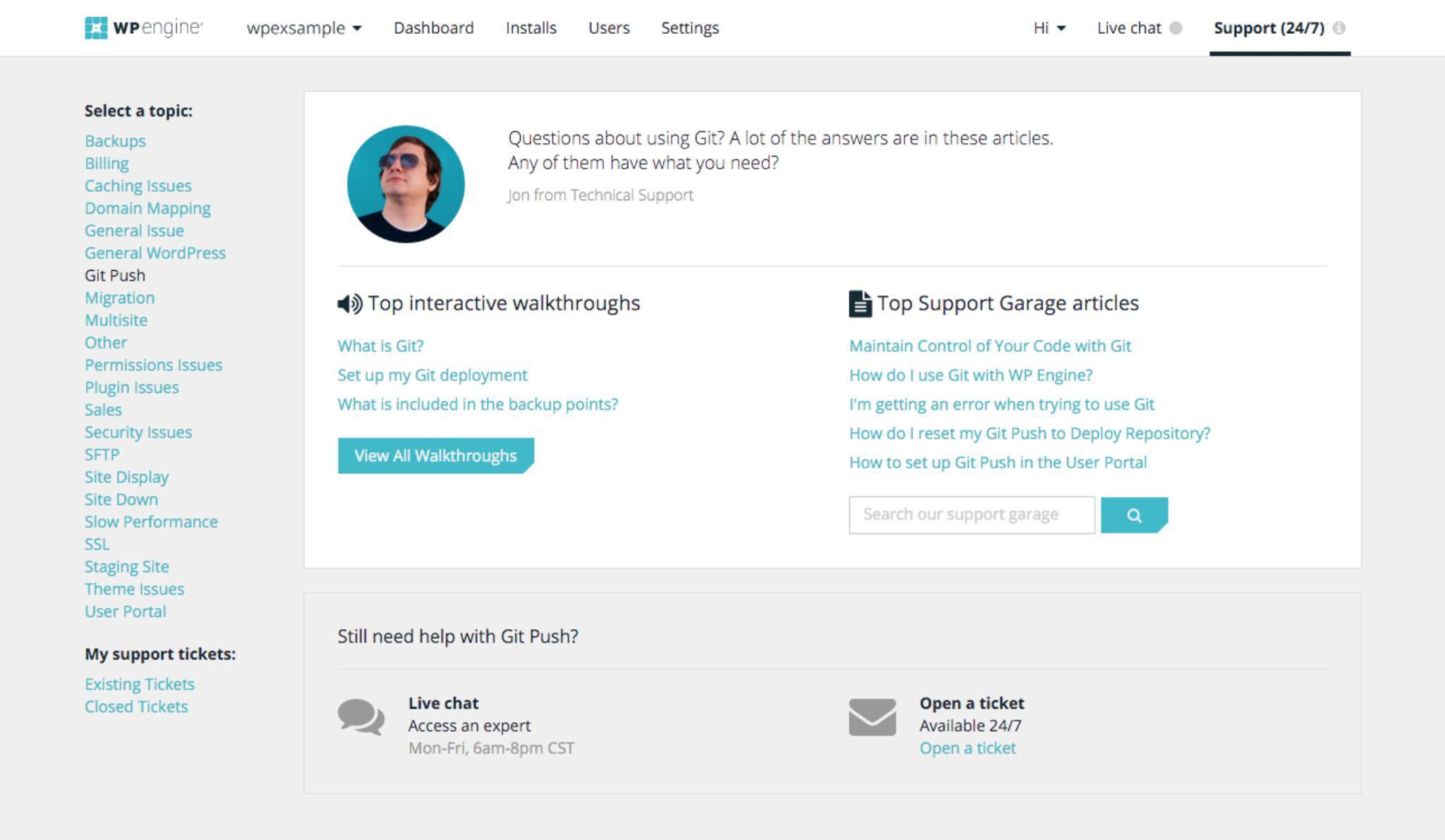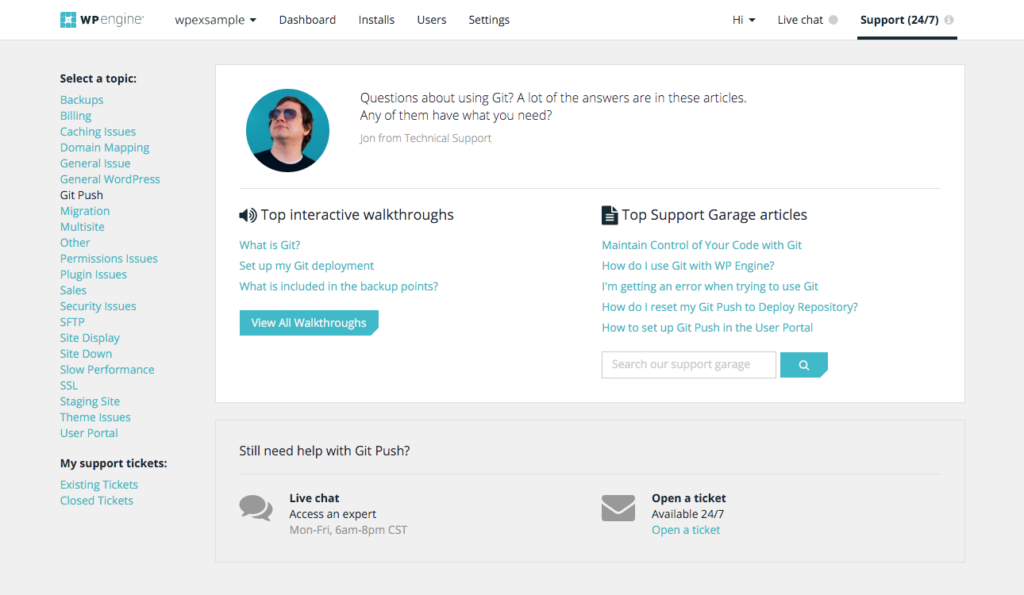 Their team of WordPress experts is available 24/7/365 to address any concerns or problems related to your site. Whether you need help with plugin updates or troubleshooting a technical issue, WP Engine's knowledgeable and responsive support team is always there to provide assistance. With WP Engine's premium managed WordPress hosting, you can rest assured that your site is in good hands.
Build a WordPress eCommerce store
Managed WordPress hosting provides improved site management, security, and support for eCommerce sites.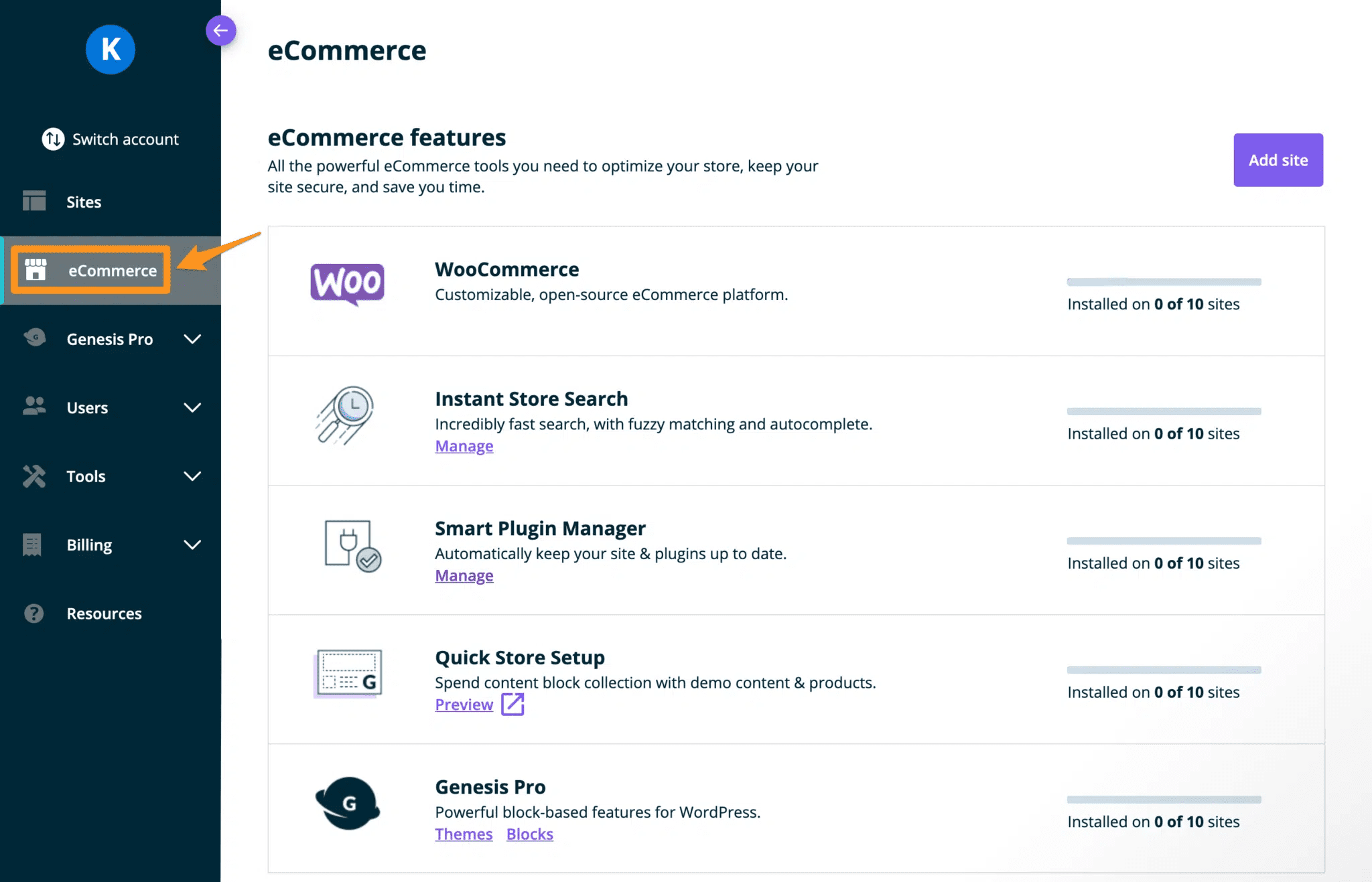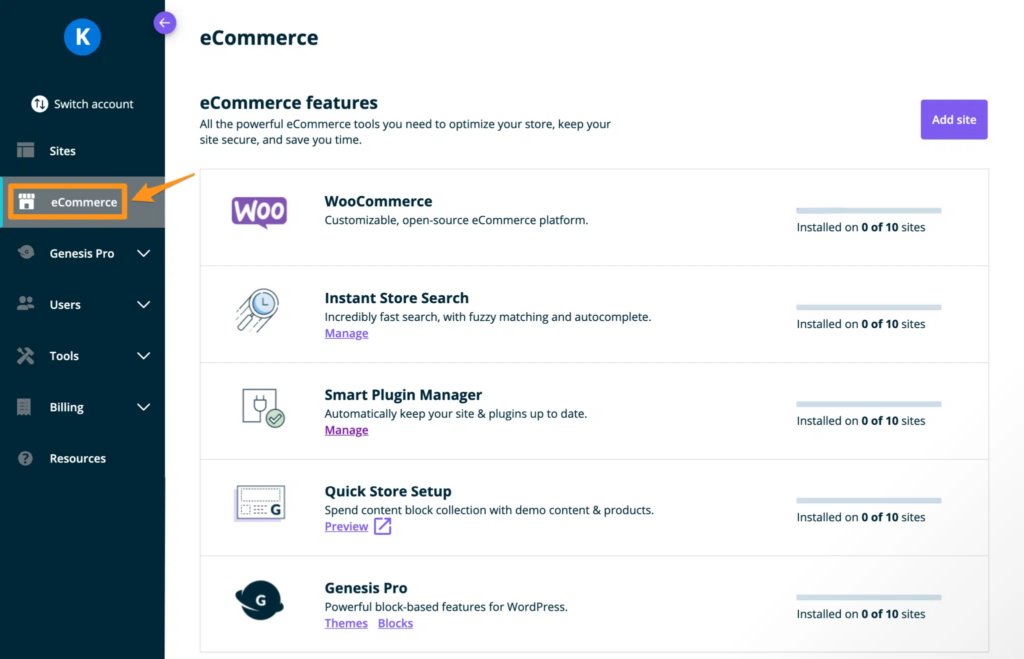 WP Engine also offers integration with WooCommerce and ElasticPress for an optimized eCommerce experience. These tools and platforms are specifically designed for WordPress eCommerce, which can help maximize efficiency and user experience. Additionally, WP Engine provides more reliable and secure eCommerce site hosting.
Overall, if you're looking to build a WordPress eCommerce store, choosing WP Engine's managed WordPress hosting can provide you with everything you need to succeed.
Who needs managed WordPress hosting?
To whom it is useful?
Hosting for Agencies
Managed WordPress hosting is ideal for those who want effortless site management, performance, security, and support for business growth. This is particularly true for agencies that require additional support to ensure their clients' WordPress sites are running smoothly.
WP Engine offers white-labeled client reports, bulk site maintenance, and referral commissions to agencies that are looking for a reliable and expert WordPress support system.
Plus, hosting for agencies comes with added benefits such as comprehensive reporting and round-the-clock support from WordPress experts to ensure your business growth.
Hosting for small businesses
With lightning-fast load times, world-class security, and a better website experience for users, power your website on the fastest WordPress hosting for businesses.
Hosting for enterprises
Top agencies and Fortune 500 firms trust them to host their WordPress sites. With WP Engine's powerful technology and the flexibility of WordPress CMS, you can scale and transform your enterprise experiences instantly.
WP Engine pricing plans
Monthly and Annual pricing
Startup plan for Managed WordPress hosting starts from $20/Month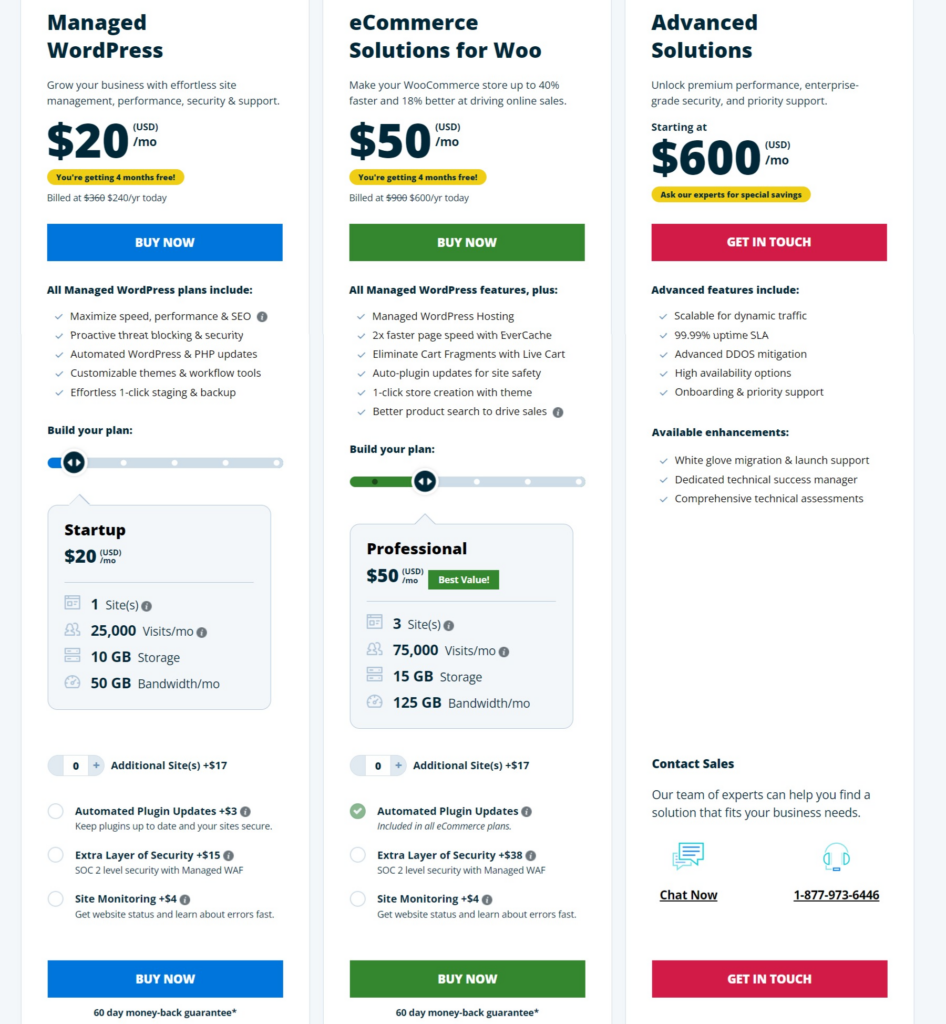 WP Engine Support
Knowledgebase, Roadmap, Changelog, Contact support
They offer Live Chat, Phone, Online Ticketing, and Email support.
Best Knowledgebase support
Offers Public Roadmap and Changelog
Great Resource and Solution centersu003cbru003e
Other Alternatives to WP Engine
Similar hosting services
Tech-enabled website and vulnerability management service that helps businesses manage server health checks, WordPress staging, and more.
The all-in-one WordPress agency hosting platform. Manages your client's WordPress websites in one place, you can earn recurring revenue, and continuously delight them.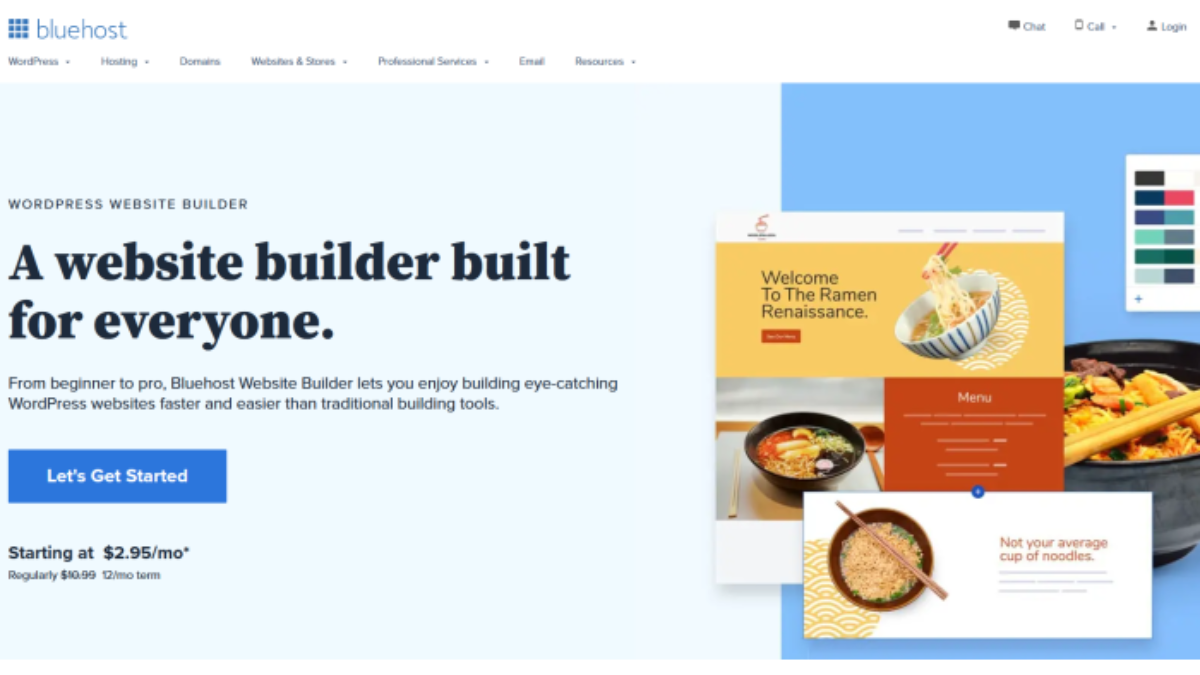 Bluehost is one of the biggest web hosting companies in the world and an official WordPress-recommended hosting provider.
Final Verdict
Is WP Engine any good?
Outstanding uptime, trustworthy client service representatives, and also platform adaptability make WP Engine greater than worthwhile organizing your WordPress web pages.
A managed WordPress hosting plan from WP Engine ensures you get all of these benefits along with hassle-free website management.
Review Video of WP Engine
Review Video
1 review for
WP Engine: Quality WordPress Hosting with Outstanding Uptime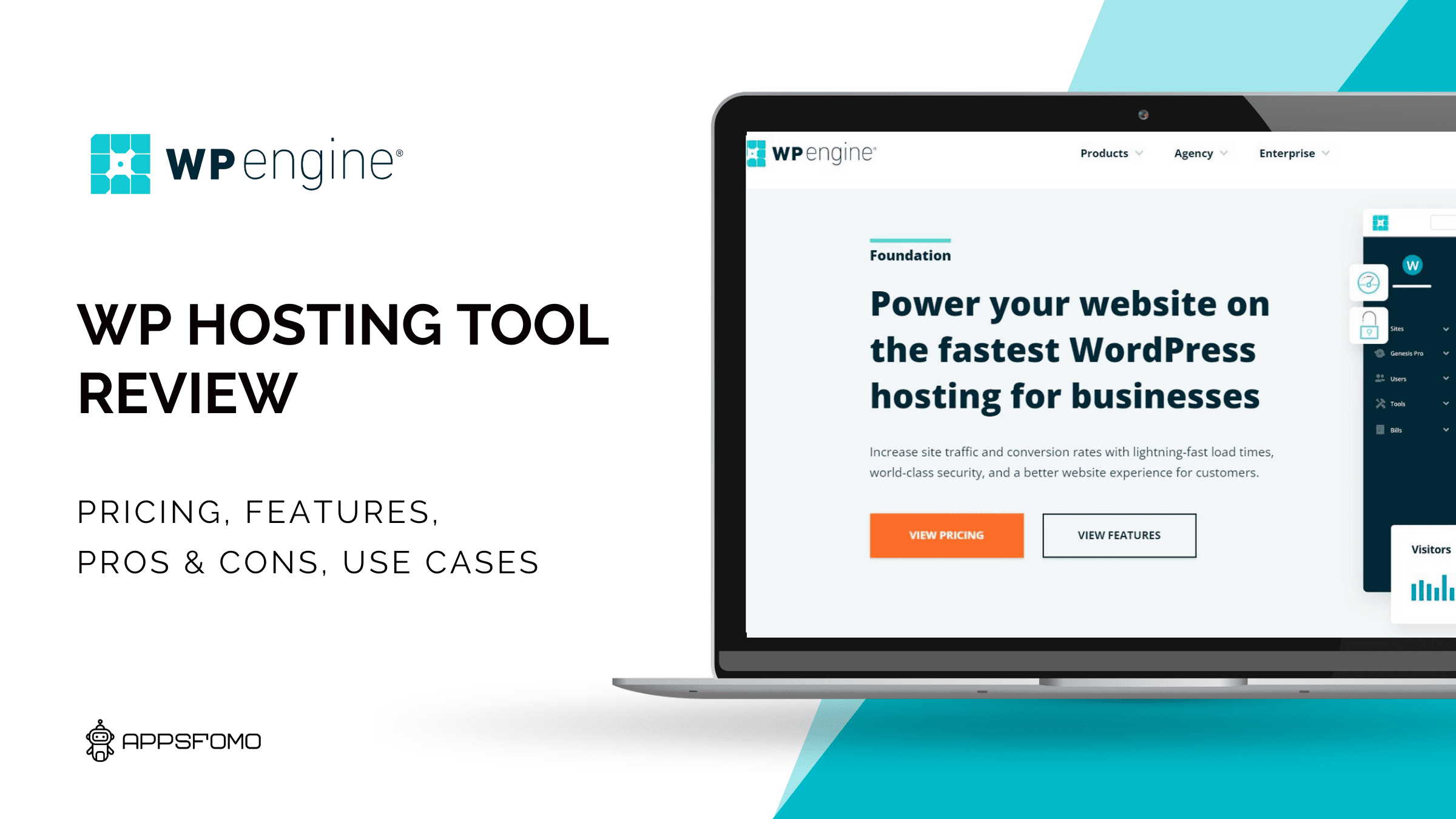 WP Engine: Quality WordPress Hosting with Outstanding Uptime