WP Reset Plugin: One Click WordPress Reset & Clean Up Plugin
Intend to get back to the state of fresh WordPress installation? This plugin can do your job with a few clicks, without the need to go for a complicated re-installation process.
Expert Score
Intend to get back to the state of fresh WordPress installation? This plugin can do your job with a few clicks, without the need to go for a complicated re-installation process.
WP Reset is the best plugin for resetting your WordPress database. The plugin can erase all the changes you made as well the customization, including the meta and the content. Additionally, the plugin is quick as well as risk-free to use.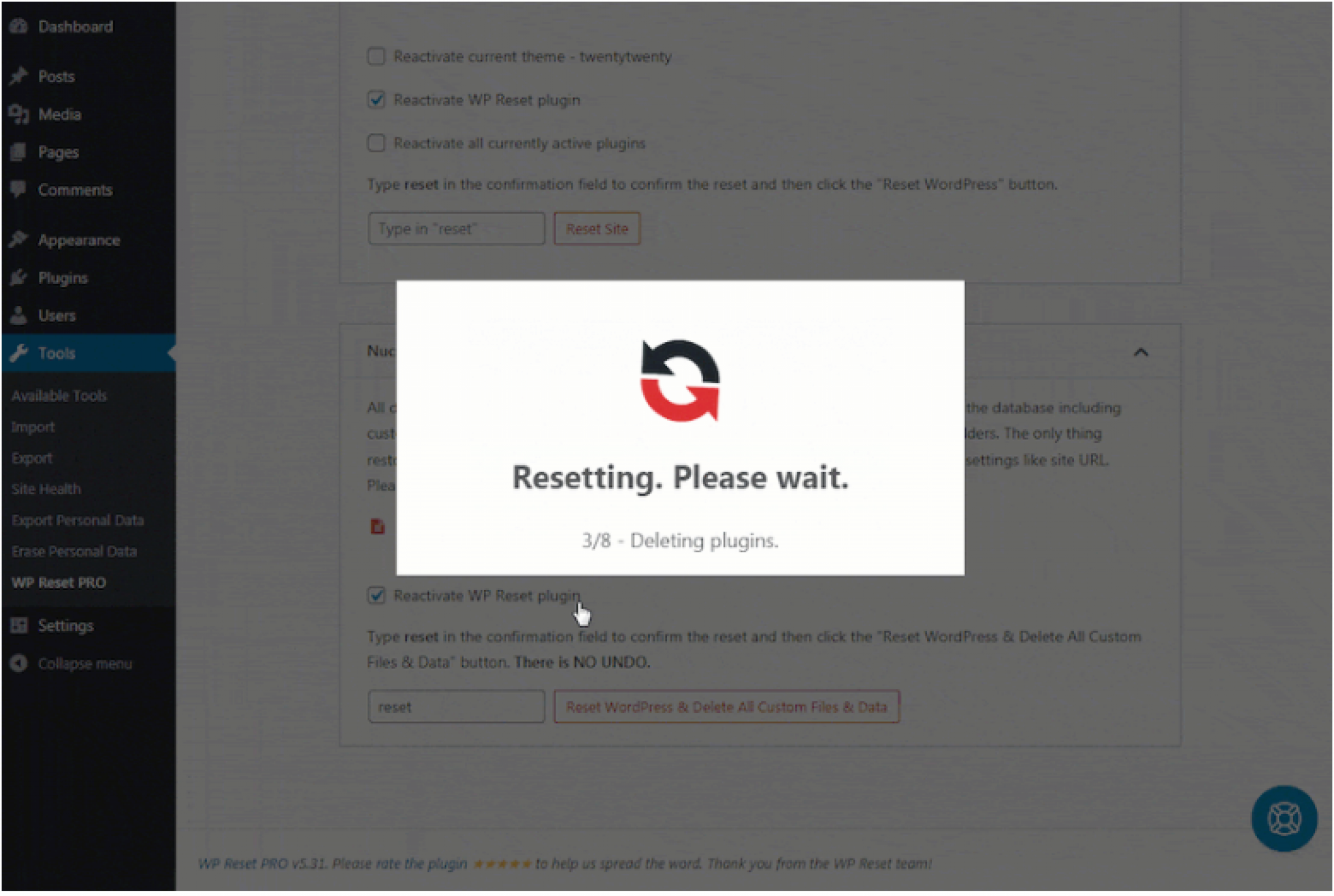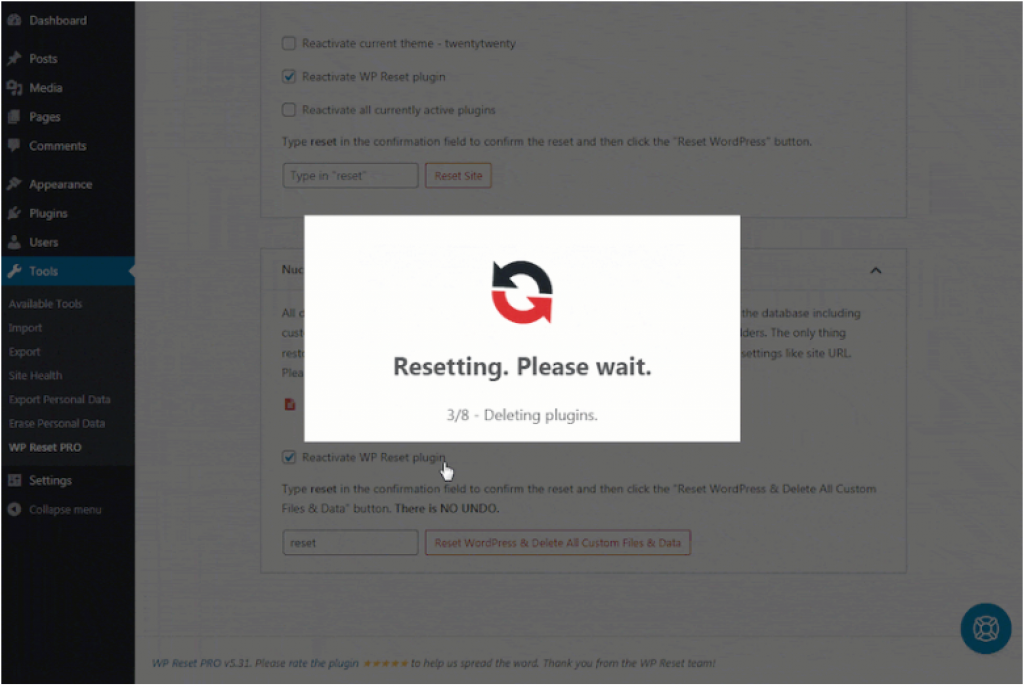 One-click WordPress Reset
Resetting WordPress to its original state has never been easier. Just install the plugin from the WordPress repository, then navigate to the WP reset settings under the Tools menu.

Warning: Before taking any actions using this plugin, ensure you create a backup of your database. Please note that there is no UNDO option for the process.
You'll be greeted with a box, where you need to type reset and hit the button.


A little animation will appear while the plugin resets WordPress. Wait for a minute or two, that's all. Now you have a freshly installed WordPress in front of you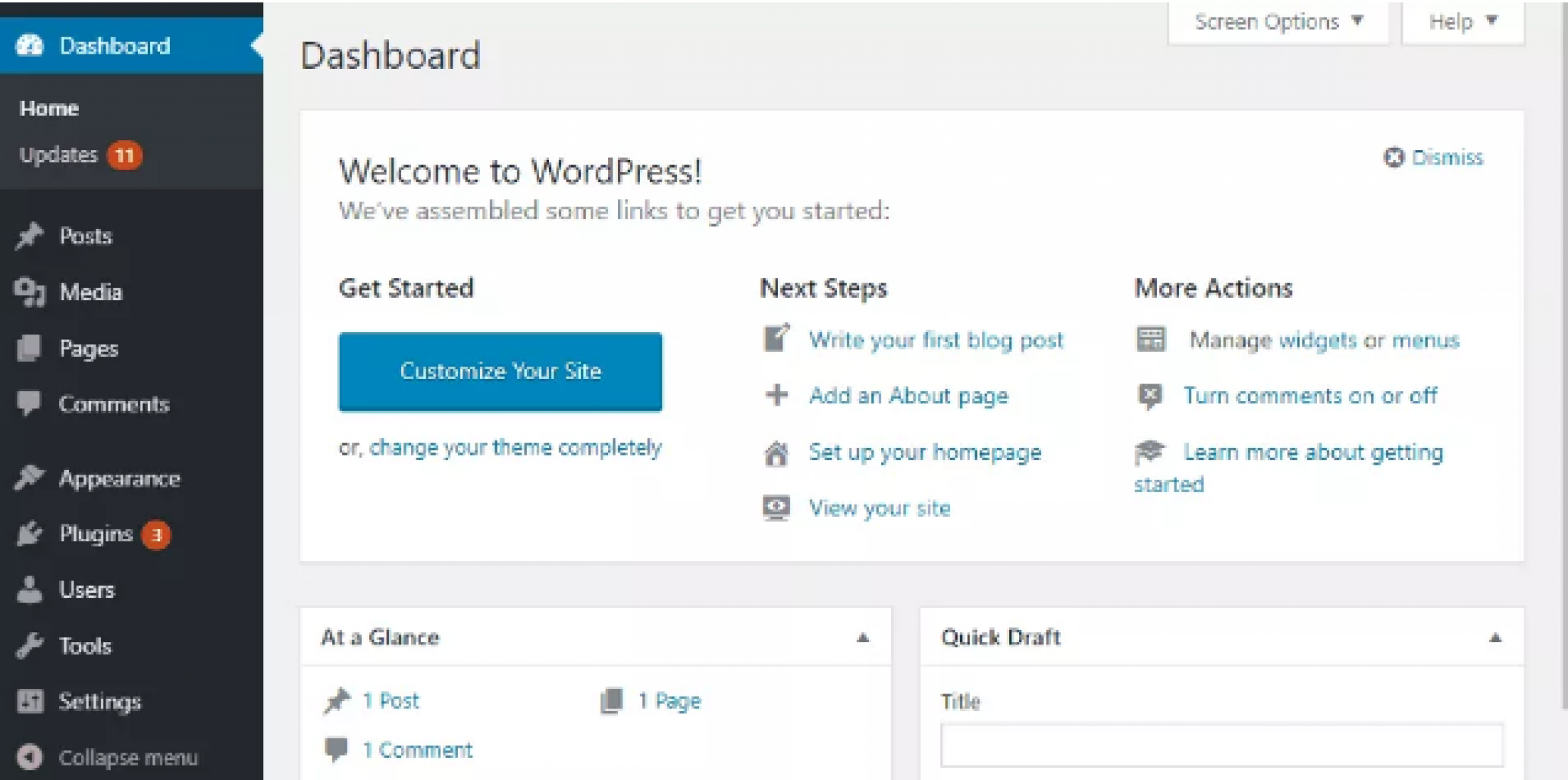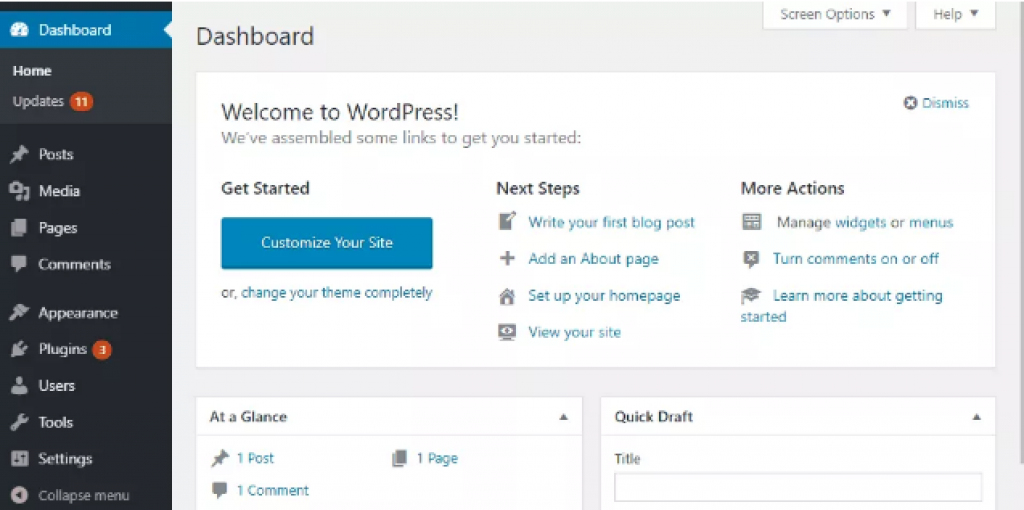 Snapshots
Keep a copy of your WordPress database using WPreset Snapshots. Whenever you make any changes, you can recover if anything goes wrong.
You can easily restore that snapshot prior database state.


Snapshots can be downloaded, deleted, restored and previewed.
The preview of the snapshots gives you the ability to see what was changed from the prior snapshots and the present ones.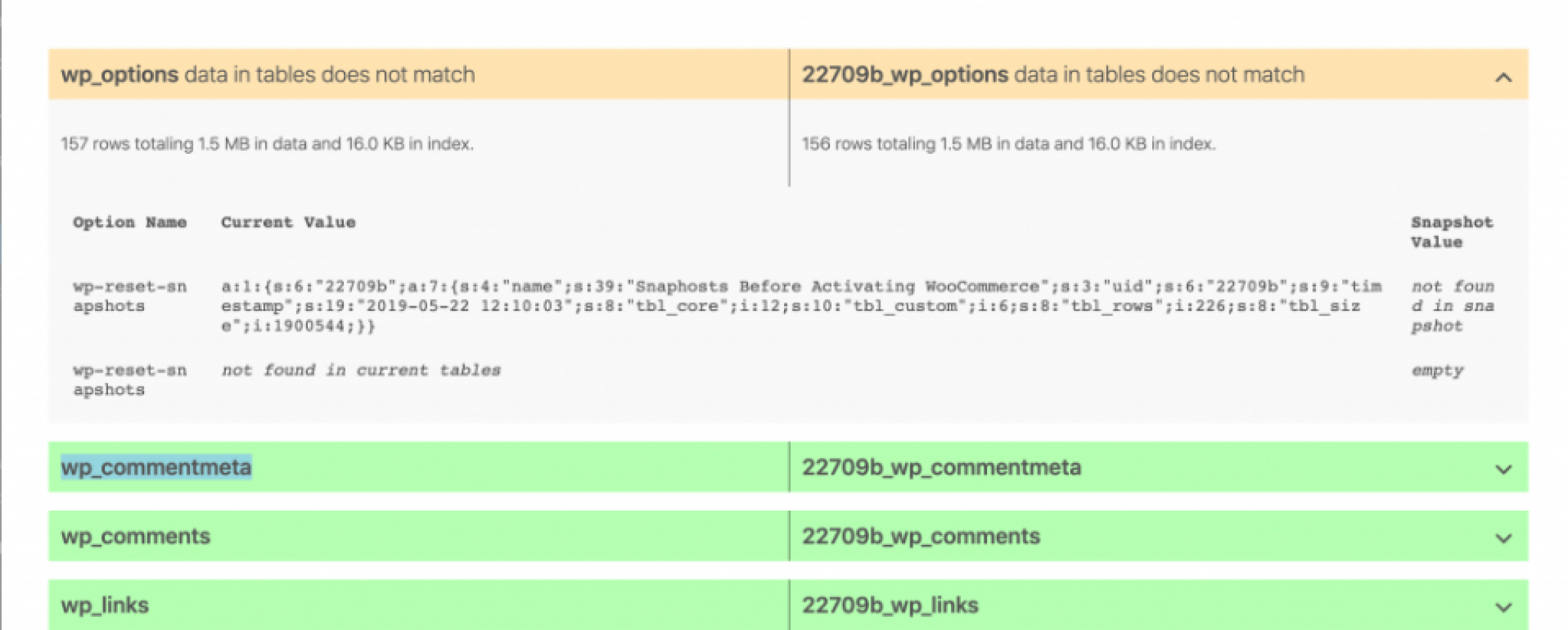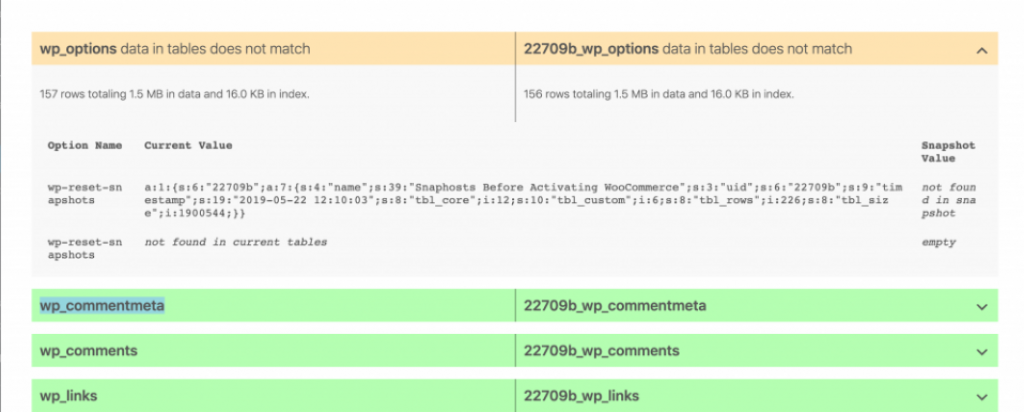 Bulk Install Theme and Plugins
Most of you have a set of favorite plugins that you use on all of your sites
Make the process easy by bulk installing the plugins from the cloud with a click. You can create collections for various types of sites, and install them by pulling from the cloud.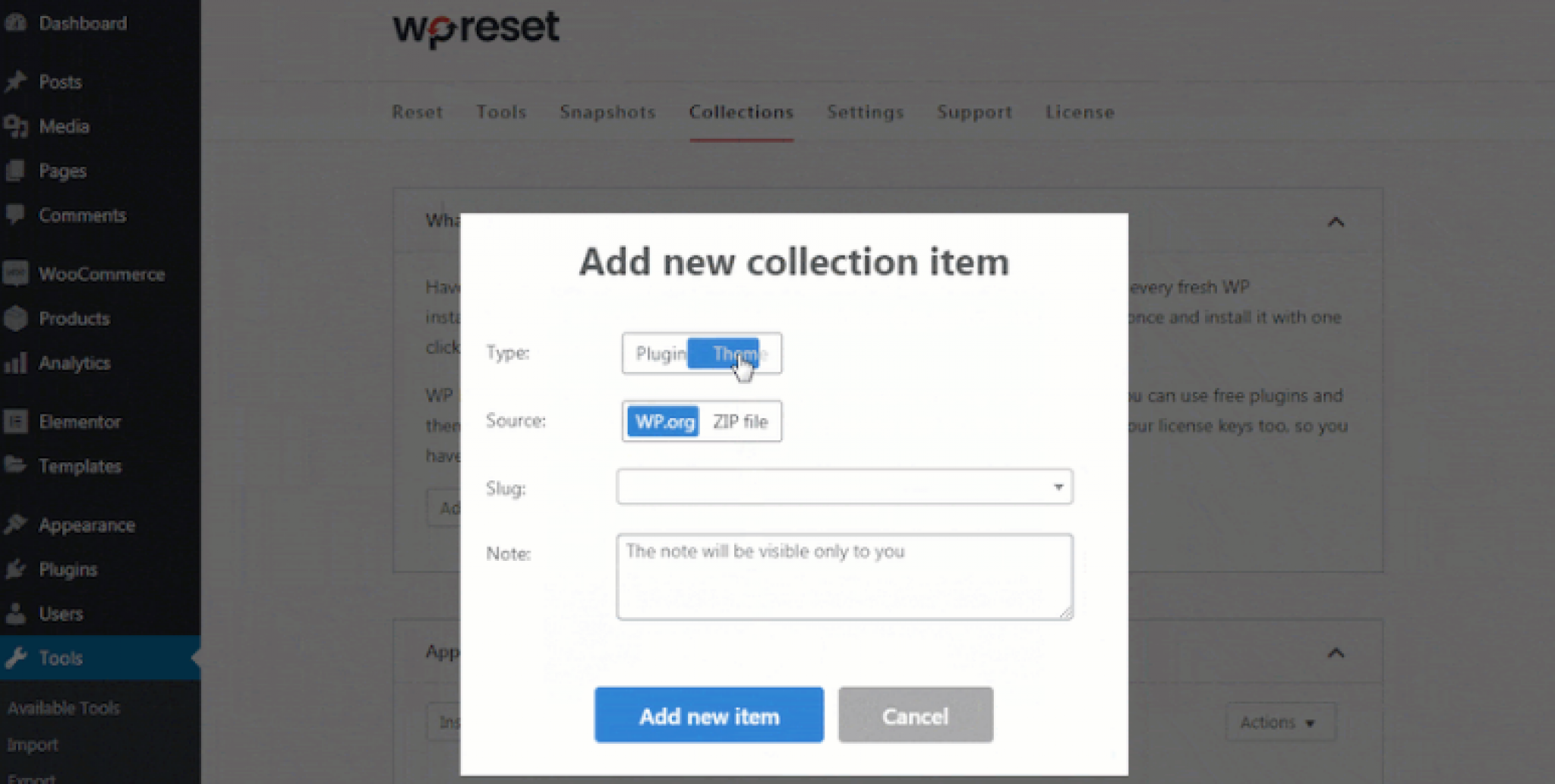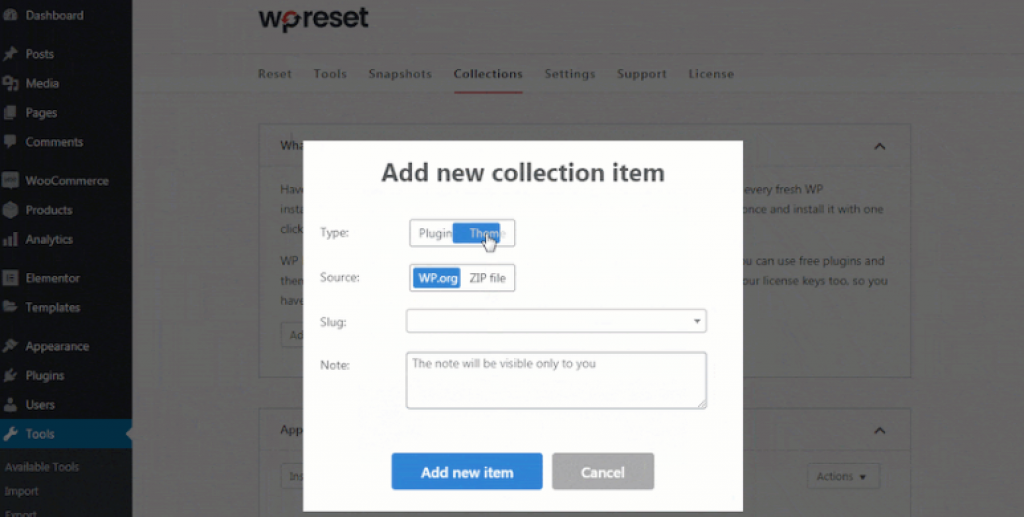 WP Reset Free V/S Pro
Wp reset pro extends the features to another level. It comes with storage space for your snapshots to save space on your hosting.
The pro version includes premium email support provided by developers who made the plugin.
Here is side by side-by-side comparison of the free and pro versions.
Site reset
Reset theme options
Delete transients
Delete themes and plugins
Clean uploads folder
Create snapshots
Options reset
Nuclear site reset
Reset user roles
Clean wp-content folder
Switch WP version
Automatic snapshots
WP Reset Cloud
Store snapshots on Google Drive
Store snapshots on pCloud
White-label
Priority support via email
Pro's and Con's
Positive
Easy to use
Useful Snapshots
Multiple confirmations
Clean reset
No bloat
Cloud Storage
Negatives
Doesn't provide proper backup feature
Pro version is relatively expensive
Pricing
There are 3 pricing options to choose from starting at $39/year for a single site.
If you are looking for a multisite option, it's good to choose an Agency plan over a team plan.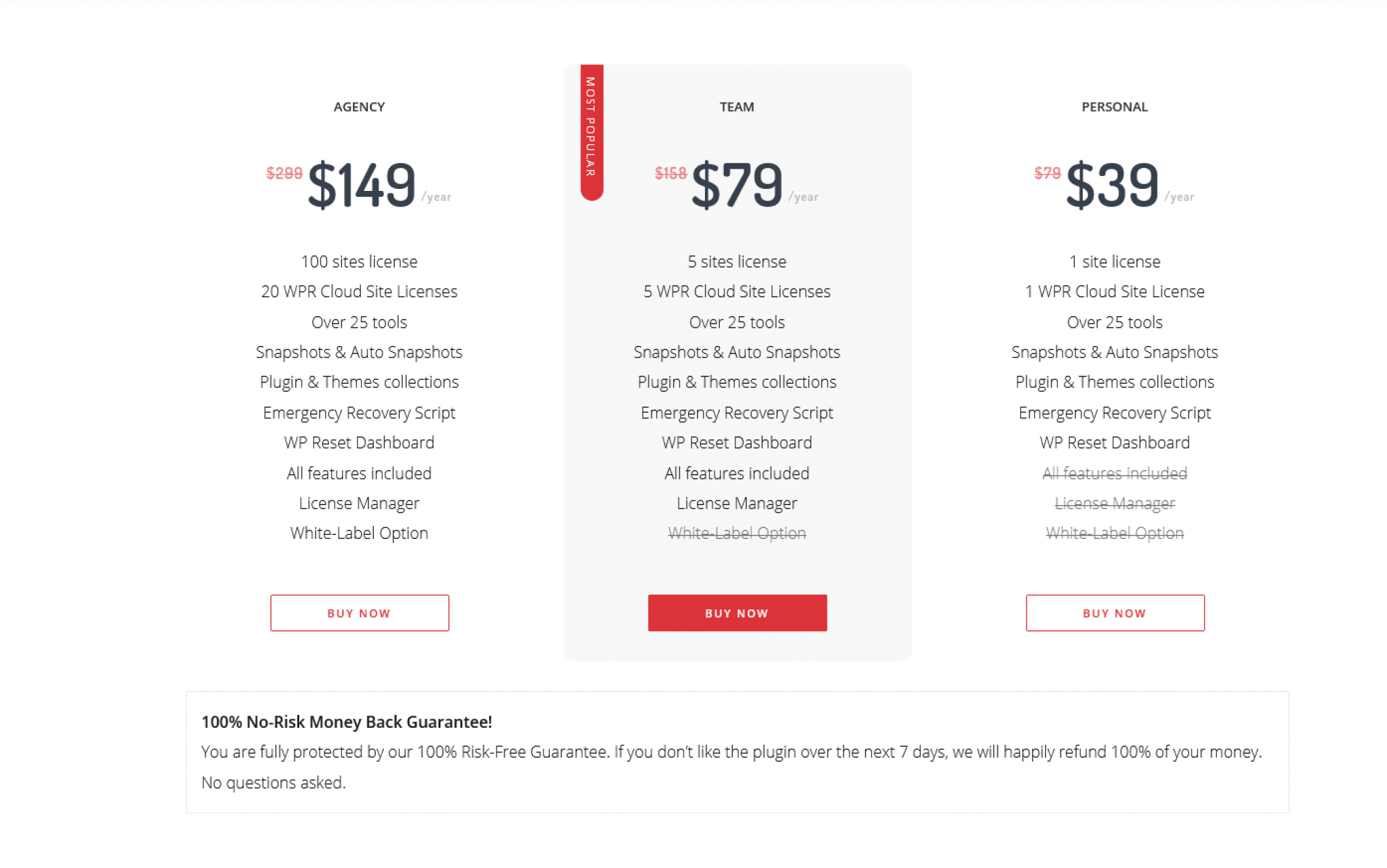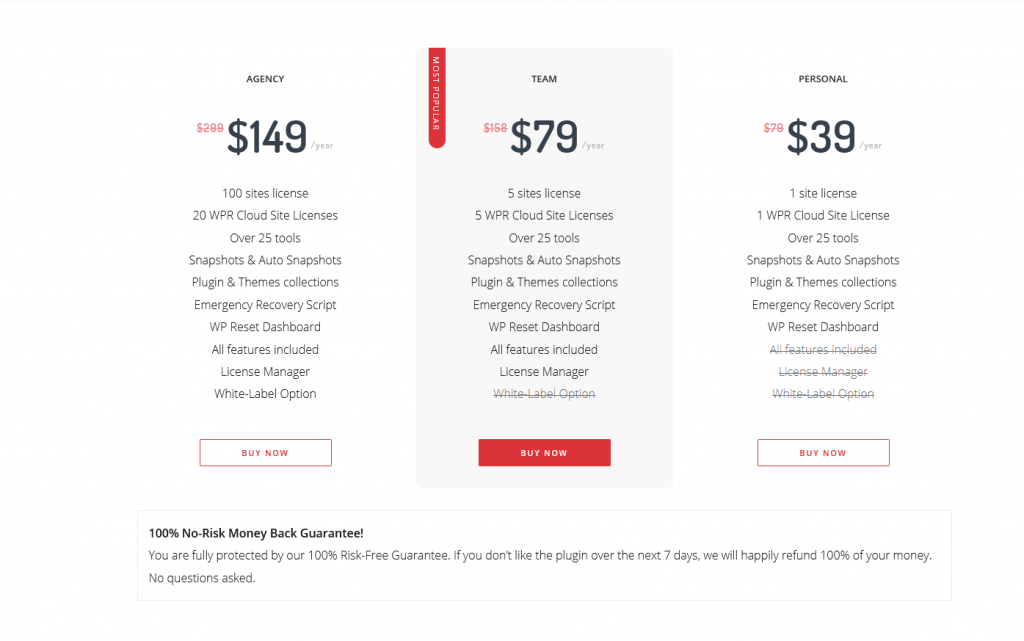 Presently, there are no lifetime plans, all are yearly subscriptions.
Similar Plugins
Buy Now
Advanced Database Reset
Reset your WordPress back to its original status in order to make a fresh installation and skip the reinstallation process
Final Verdict
The product is not a perfect solution for backups. But it makes a very clean job of resetting and rolling back your site.
Developers are already working on new features that will make WP Reset even more powerful.
The free version of the site is good enough for your development sites. If you are working and maintaining multiple sites, then the pro version gives you better control.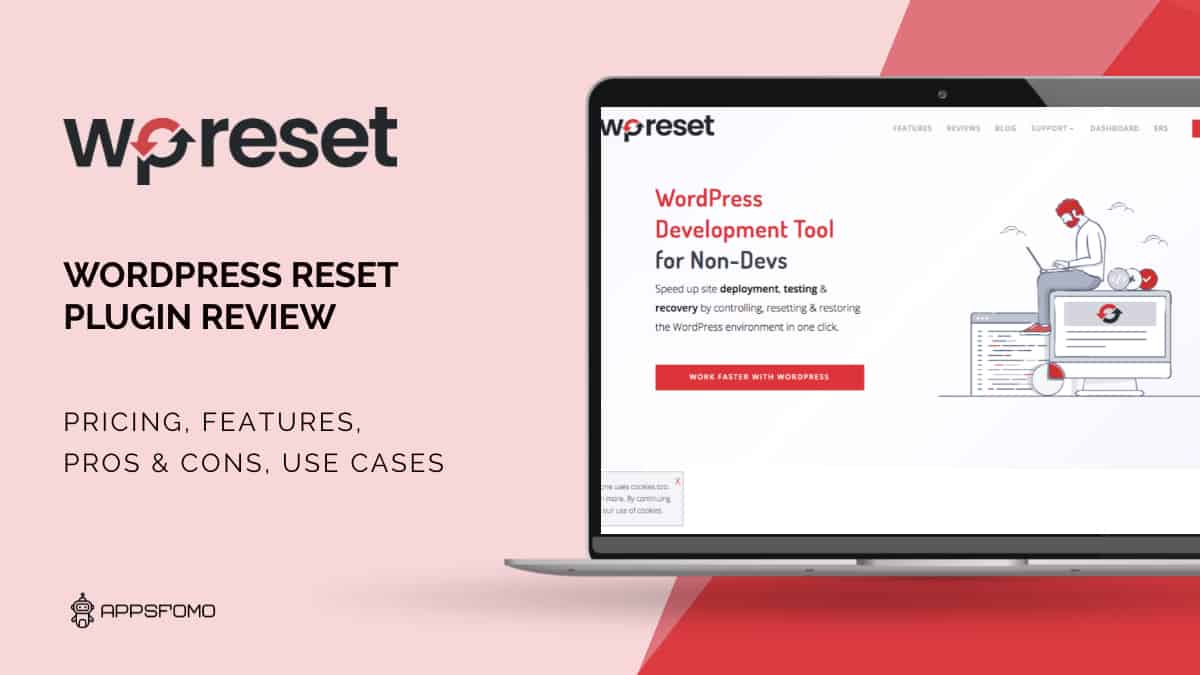 WP Reset Plugin: One Click WordPress Reset & Clean Up Plugin