WPForms: The most Advanced Solution for Creating Forms in WordPress
WPForms is a powerful and user-friendly WordPress form builder plugin that offers a seamless experience for creating forms on your website. Whether you're a beginner or an experienced developer, WPForms caters to all skill levels with its intuitive drag-and-drop interface.
You will get:
User-Friendly
Pre-Built Templates
Conditional Logic
Offline Forms
Form Permissions
Appsfomo Rating
WPForms is a powerful and user-friendly WordPress form builder plugin that offers a seamless experience for creating forms on your website. Whether you're a beginner or an experienced developer, WPForms caters to all skill levels with its intuitive drag-and-drop interface.
PROS
User-Friendly
Pre-Built Templates
Conditional Logic
Offline Forms
Form Permissions
CONS
Limited Free Version
Limited Form Styling Options
Learning Curve for Complex Forms
As a WordPress user, you must have come across the need to create forms on your website. From contact forms to surveys and polls, creating them manually can be time-consuming and tedious. However, with WPForms, you can rest assured that your form creation process will be hassle-free and efficient.
WPForms is the most advanced solution for creating forms in WordPress. With its drag-and-drop interface and a wide range of pre-built templates, customization options, smart conditional logic, and entry management features, it provides everything you need to create professional-looking forms in minutes.
In this blog post, we will take a closer look at WPForms, its features, advanced features, pricing plans, and use cases, and also explore some alternatives to help you make an informed decision while choosing the perfect form-building solution for your WordPress website.
What is WPForms?
An Overview
WPForms is a powerful form plugin for WordPress that allows you to effortlessly create stylish and functional forms. Whether you need contact forms, registration forms, payment forms, or any other type of form, WPForms has got you covered. With its user-friendly interface, you can easily build and manage forms without any coding knowledge.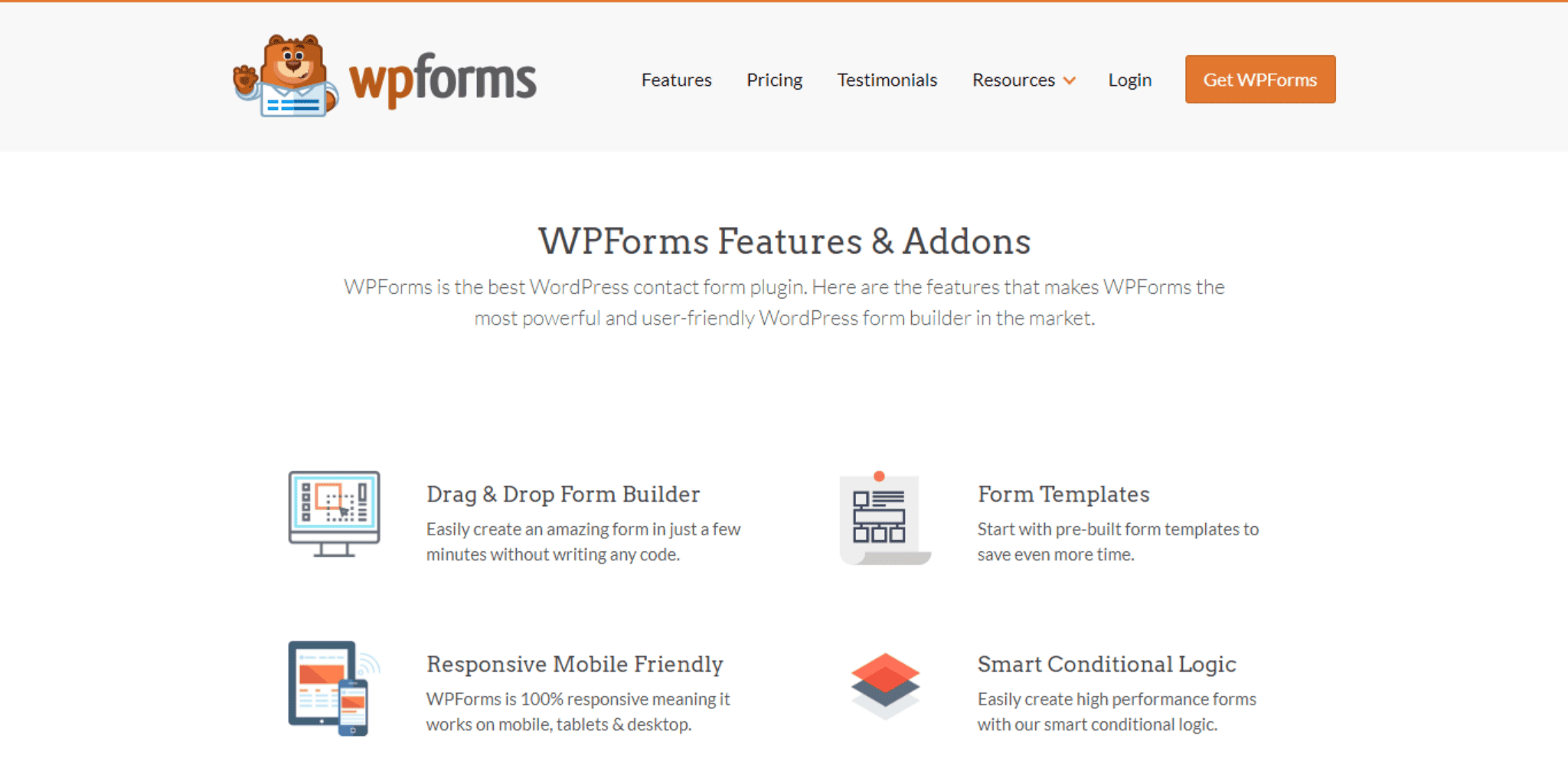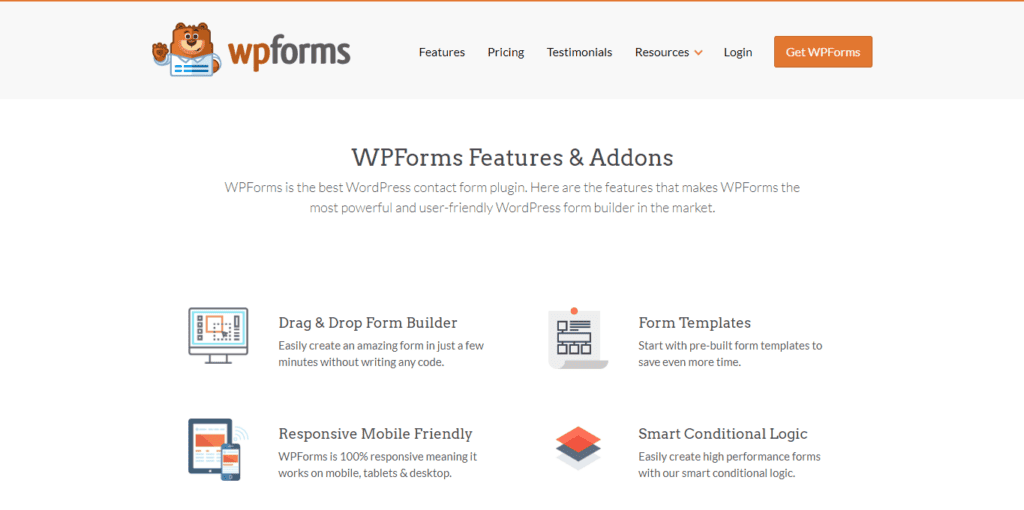 WPForms offers a wide range of customization options, allowing you to tailor your forms to fit your specific needs. By using WPForms on your WordPress site, you can increase user engagement and capture valuable data. Enjoy the flexibility and versatility of WPForms for all your form-building needs.
Company Details
WPForms was founded by Syed Balkhi in 2016 with the aim of providing WordPress users with an intuitive and efficient form-building solution.
With his extensive experience in the WordPress industry, Balkhi recognized the need for a user-friendly form plugin that could cater to both beginners and advanced users alike. WPForms quickly gained popularity among WordPress users due to its simplicity, reliability, and powerful features.
Online Presence
WPForms Key Features
The Basics
Drag-and-drop Interface
Easily create forms with WPForms' intuitive drag-and-drop interface. No coding is required, thanks to its user-friendly design. Save time by simply dragging elements onto the form to build it quickly and efficiently. The drag-and-drop feature makes form creation a breeze, even for beginners.


WPForms' drag-and-drop interface streamlines the process, allowing you to focus on building the perfect form without any hassle. Whether you need a simple contact form, subscription forms, order forms, or complex forms, WPForms has got you covered.
Wide Range of Pre-built Templates


With WPForms, you have access to a wide range of pre-built templates to kickstart your form creation process. These professionally designed templates save you time and effort, allowing you to find the perfect one for your specific needs. Additionally, you can easily customize these templates to match your branding, ensuring a cohesive look and feel across all your forms. WPForms provides you with ready-to-use templates that cover various use cases, giving you a head start in creating effective forms.
Customization Options
Tailor your forms to match the unique look and feel of your brand. Personalize your forms by adding your own logo and colors, ensuring seamless integration with your website's design. With WPForms, you have the flexibility to customize your forms to meet your specific requirements. Whether it's adding custom fields, adjusting the form layout, or tweaking the design elements, WPForms gives you a wide range of options to make your forms truly unique.
Smart Conditional Logic
Create dynamic forms with intelligent conditional logic to enhance the user experience. Show or hide certain form fields based on user responses, ensuring a personalized and tailored form submission process. With this feature, you can customize form behavior based on specific user inputs, making your forms more interactive and user-friendly. The smart conditional logic functionality allows you to improve usability and guide users through the form completion process seamlessly.


By incorporating this feature into your forms, you can create a more intuitive and engaging experience for your website visitors. Make your forms smarter and more responsive with WPForms' smart conditional logic.
Entry Management

Efficiently managing and organizing form entries is made easy with WPForms. With the entry management tools provided by this WordPress form builder plugin, you can effortlessly view, search, and export submitted form data. Stay on top of your form submissions by utilizing the filtering and sorting options available, ensuring better data analysis.
WPForms Advanced Features
WPForms offers a range of advanced features that make it stand out as a top WordPress form builder plugin.
Multi-Page Forms


Break your long forms into multiple pages to enhance user experience and boost completion rates. Utilize conditional logic to display or hide specific form fields based on user responses, creating a personalized interaction. Customize navigation buttons and progress bars to guide users seamlessly through the form, ensuring a smooth journey.
Enable form-saving functionality, allowing users to save their progress and return at a later time without losing any information. This feature is particularly useful for lengthy forms that may require more time to complete.
Form Abandonment Addon
Capture partial entries of users who abandon forms midway, ensuring no valuable data is lost. Recover these partial entries and follow up with potential leads to maximize conversions. The Form Abandonment Addon also allows you to analyze patterns of form abandonment, helping you optimize your form design and user experience.
Gain valuable insights into user behavior and identify areas for improvement. Whether you're a beginner or an experienced user, WPForms' Form Abandonment Addon makes it easy to create simple and complex forms with features like recaptcha, conversational forms, and conditional logic.
Webhooks
Automate data transfer between WPForms and other applications with webhooks. Streamline your workflow by eliminating manual data entry and automating processes. Enhance the efficiency and functionality of your forms with the power of webhooks. Integrate with CRM platforms, email marketing services, and more.


With webhooks, you can send form data to external systems or trigger actions based on form submissions. This allows you to seamlessly connect WPForms with your favorite apps, ensuring smooth data transfer and real-time updates.
Offline Forms


Offline Forms enable you to collect form submissions even in situations where internet connectivity is limited or unavailable. By enabling offline mode, you can seamlessly gather information from users regardless of their online status.
This feature is particularly useful for events, remote locations, or situations where internet access is intermittent. Offline forms ensure data integrity and prevent the loss of valuable form submissions. Once the internet connection is restored, the submissions collected in offline mode will automatically sync.
Custom CSS
Customizing the appearance of your forms is made effortless with WPForms. With the ability to modify colors, fonts, layouts, and other design elements, you can create visually appealing forms that align with your branding. Even if you're a beginner, you can achieve professional-looking forms without the need for complex coding.
WPForms offers advanced styling techniques through the use of custom CSS, allowing you to implement unique and eye-catching designs. Whether you're looking to create simple contact forms or complex forms with multiple sections, WPForms has you covered. The intuitive dashboard and drop builder make it easy to customize and tailor your forms to suit your specific needs.
Why WPForms is So Popular?
Why Choose WPForms?
WPForms offers advanced features for creating powerful forms.
The plugin is user-friendly and easy to set up.
WPForms provides excellent support and regular updates.
Enhance your website's functionality with WPForms.
Benefit from the wide range of features offered by WPForms.
Use-cases
Who can use WPForms?
For bloggers, WPForms allows you to create engaging surveys and polls to better understand your audience's preferences and interests.
If you're an e-commerce store owner, WPForms offers powerful order forms that streamline the purchase process for your customers.
For businesses in the service industry, WPForms offers robust inquiry forms that help you capture customer information and understand their needs.
WPForms also caters to event organizers by offering event registration forms. Whether you're hosting a conference, workshop, or webinar, these forms allow attendees to easily register and provide their contact details.
Pricing Plans
Subscriptions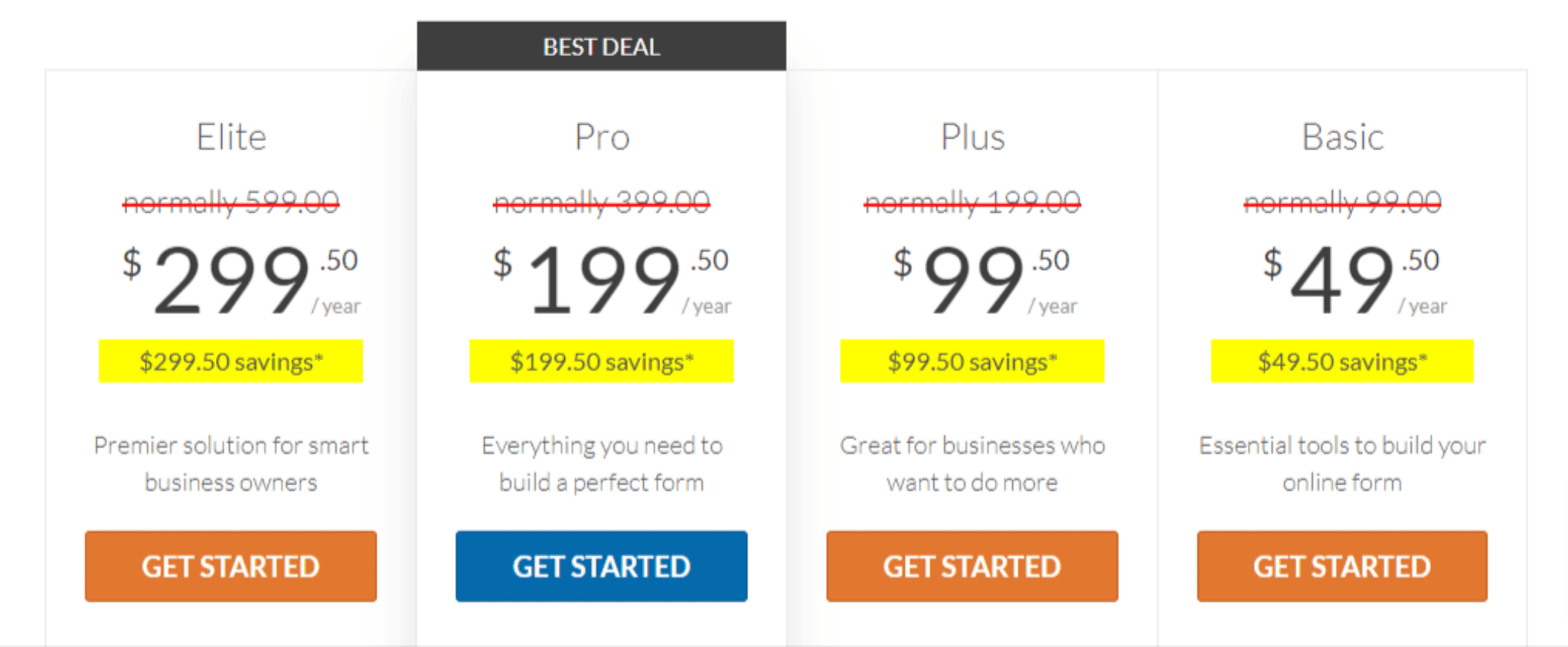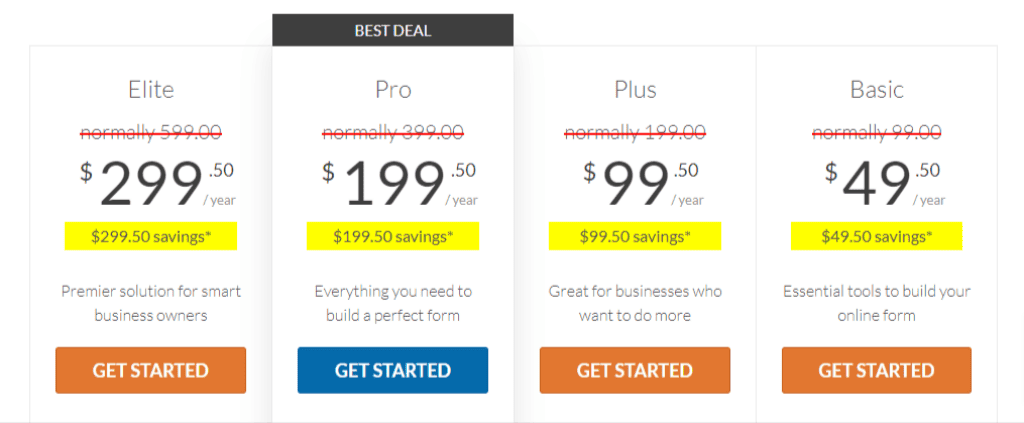 Support
Technical Support, Knowledge Base
Blog, Affiliates and FAQ's
Alternatives
Similar Plugins
Ninja Forms is a highly regarded form builder plugin for WordPress. It offers a user-friendly interface, making it easy for anyone to create forms quickly and efficiently.
Jetpack Forms is an advanced WordPress plugin that simplifies the process of creating and customizing forms. With this, you can effortlessly collect user registrations, contact information, and more to enhance your website's functionality.
Disclaimer text….
Fluent Forms offers a comprehensive solution for creating beautiful and functional forms on your WordPress site. With a wide range of pre-designed templates to choose from or the option to design your own custom form.
Disclaimer text….
Final Verdict
Is WPForms Right for You?
In conclusion, WPForms is a powerful WordPress form builder plugin that offers a range of features to enhance your website's functionality. With its user-friendly interface and drag-and-drop form builder, you can easily create and customize forms to suit your specific needs. WPForms also provides advanced features like conditional logic and integration with popular tools like PayPal and MailChimp, giving you the flexibility to create dynamic and data-driven forms.
With WPForms, you can collect and manage form entries effortlessly. And if you ever need assistance, WPForms offers excellent customer support. So why settle for anything less when you have WPForms at your disposal?
Review Video
Watch it to learn more!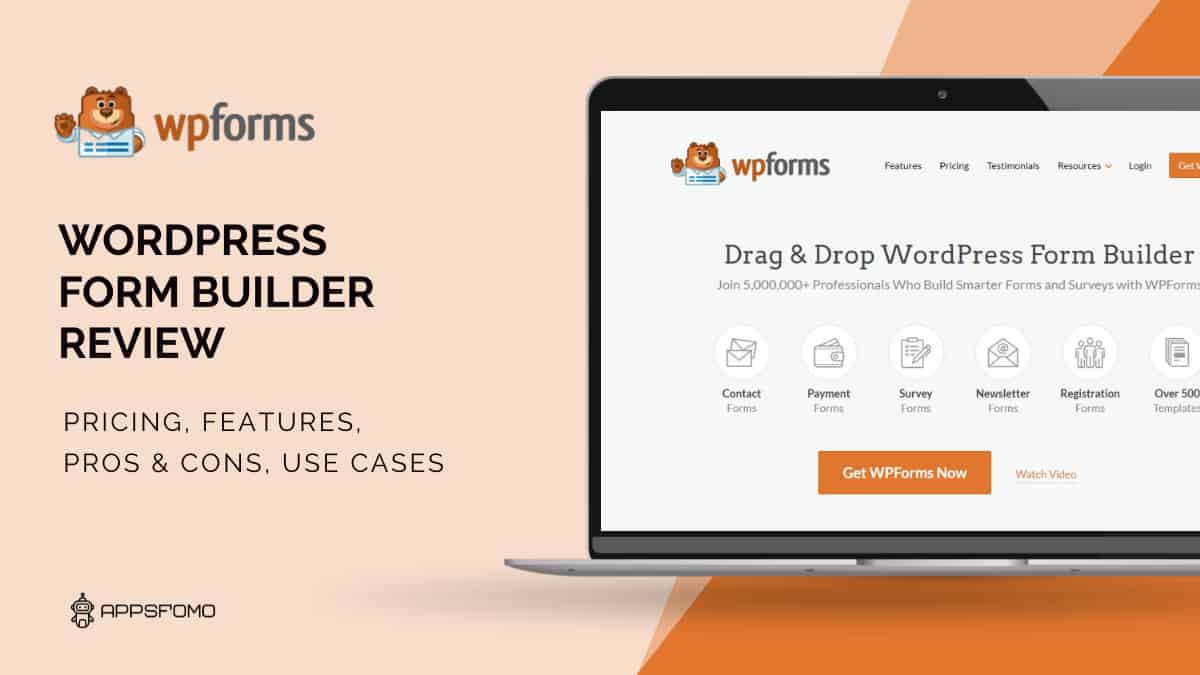 WPForms: The most Advanced Solution for Creating Forms in WordPress