The SEO-Friendly WordPress Theme for Bloggers :Theme X
Add to wishlist
Added to wishlist
Removed from wishlist
0
Add to compare
| | |
| --- | --- |
| Review Date | May 2023 |
| Author | N/A |
| Company Name | Themeco |
| Marketplace | Themeforest |
| Appsfomo Rating | 7.3 |
| Free Verison | Not Available |
| Initial Release | 2013 |
| Active Installations | 100k + |
| Niche | Multi-Purpose |
| Free Templates | 10+ |
| Premuim Templates | |
| Unique Theme Features | Customizability |
| Supported Page Builders | |
| One Click Demo | Yes |
| Multilang Support | |
| Pricing Options | |
| Money Back Guarantee | |
| Site Usage | 1 Site |
| Support System | Support Ticket |
| Competitor | The7 |
| Affiliate Program | Yes |
Theme X is the perfect solution for bloggers who want a sleek, modern website that's easy to customize and SEO-friendly. With its intuitive interface and powerful features, you can create a stunning website that is both functional and beautiful. One of the standout features of Theme X is its responsiveness – your website will look great no matter what device your readers are using.
You will get:
Header And Footer Builder
Offers a decent amount of elements
Recently Added Dynamic Content
Comes with decent templates
Appsfomo Rating
Appsfomo Rating
PROS
Header And Footer Builder
Offers a decent amount of elements
Recently Added Dynamic Content
Comes with decent templates
CONS
Pricing is inadequate
User Interface Is Very Complicated
Builder Is Hard To Understand
Are you struggling to find the perfect theme for your WordPress blog that meets all of your needs? Look no further than Theme X, the SEO-friendly WordPress theme for bloggers.
In this blog, we will take a deep dive into what makes Theme X unique, including its responsive styling and native sliders. We will also explore some of its standout features like undo/redo, dark mode, and dynamic content. Plus, we'll cover pricing information and use cases so you can see how Theme X can work for your specific needs. And if you're still on the fence, we'll even provide some alternatives and competitor software to consider. Get ready to take your blog to the next level with Theme X!
What Is Theme X?
Overview
Theme X is a premium WordPress theme designed with bloggers in mind, offering optimized layouts and features to help maximize your visibility on search engines. With customizable layouts and built-in tools like social media integration and email opt-in forms, Theme X helps grow your audience while providing excellent customer support to help make your blogging experience as seamless as possible.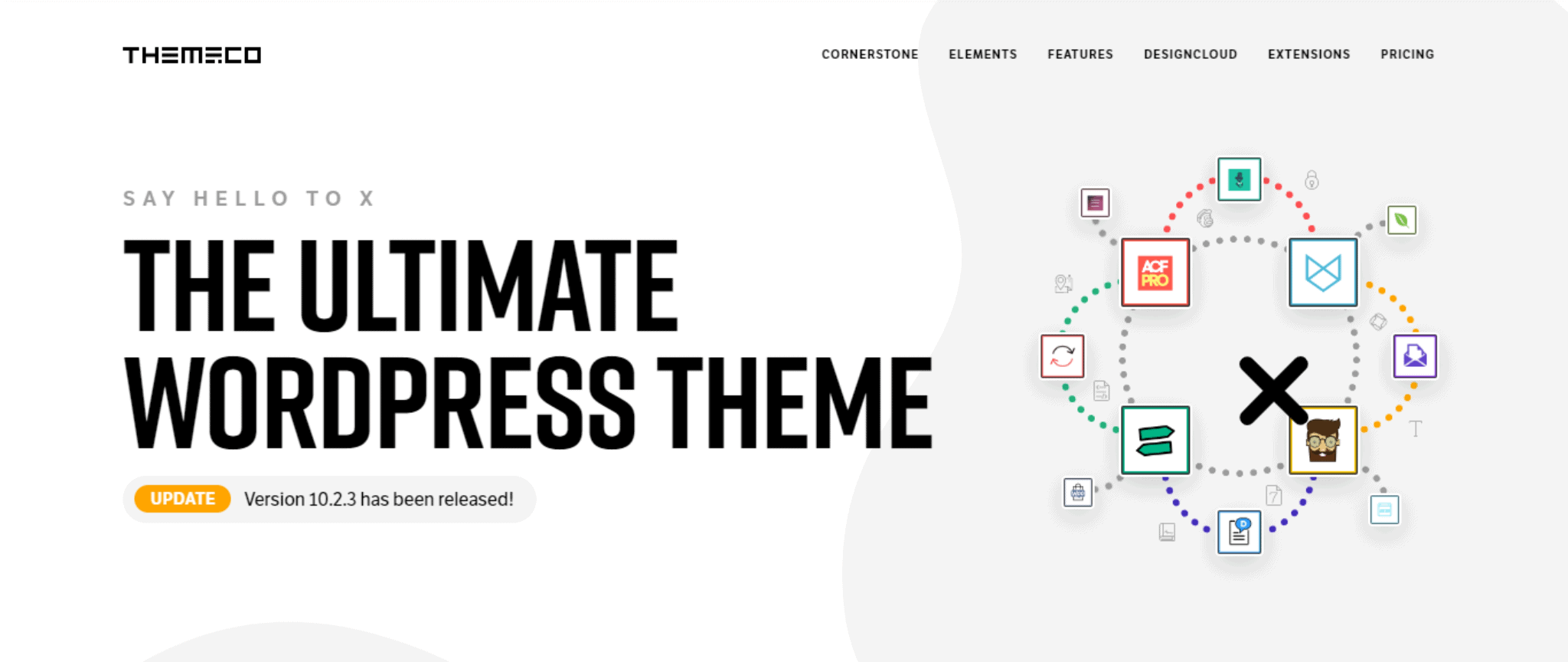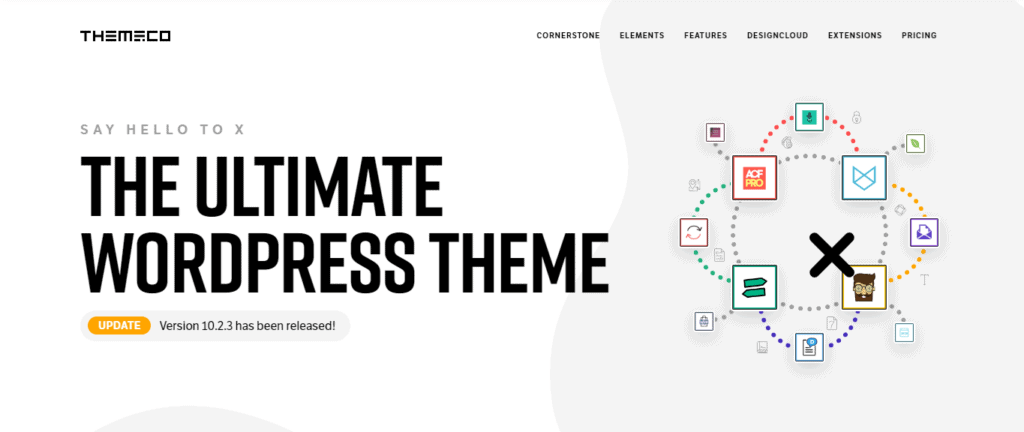 Whether you're an experienced blogger or just starting, Theme X makes it easy to create a unique look and feel for your website.
Online Presence
BeThemes has a good presence online. They have an active FAQ that features tips and tutorials on using their plugin, as well as updates on new features and bug fixes.
Additionally, they have social media pages on Facebook, Twitter, LinkedIn, and Youtube:
Company Details
Themeco is a WordPress theme developer with a reputation for creating SEO-friendly themes. Founded by Matt Frost, the company focuses on creating highly customizable themes that cater to bloggers' needs. The Themeco team believes in providing superior customer support and regularly updates its themes to meet the latest search engine optimization requirements. In addition to built-in SEO features, such as schema markup and optimized code, Themeco offers various resources including documentation, tutorials, and forums to help users get the most out of their themes.
Key Features
Why should you use Theme X?
The Theme X WordPress theme comes equipped with a host of features that make it an ideal option for bloggers. With customizable design options, it allows you to create a unique look and feel for your website. The inbuilt SEO features such as optimized code and customizable meta tags help improve your search engine ranking, while the fast loading speeds enhance user experience.
Responsive styling


Responsive styling is one of the key features of this SEO-friendly WordPress theme. It adapts to different screen sizes and resolutions, making it easy for users to navigate your site. As a blogger, you don't have to worry about creating a separate mobile version of your website because Theme X's built-in responsive styling ensures that your website is accessible and user-friendly on all devices.
Native Sliders
With Theme X, you can take advantage of its native sliders that come with advanced features like touch support and autoplay options. The fully customizable sliders allow you to choose from different animation effects and transition styles to create stunning slideshows for your posts or pages.


Native Sliders add an extra edge to your website's design without compromising functionality. They are easy to use, even if you have no technical knowledge, and they help keep visitors engaged on your website.
Undo / Redo


Theme X's Undo/Redo feature with just a click of a button, you can revert back to an earlier version of your website and undo any mistakes made during editing. This intuitive feature eliminates the need to manually recreate lost or deleted content or design elements, saving you time and effort. The Undo/Redo feature is a powerful tool for maintaining an efficient and error-free website.
Dark Mode
In recent years, Dark Mode has become a popular trend among website visitors. Not only does it look sleek and modern, but it also reduces eye strain and saves battery life on devices with OLED screens.

That's why Theme X comes equipped with Dark Mode, allowing your readers to switch seamlessly between light and dark versions of your website. With just a click of a button, you can customize the color scheme to match your brand or choose from several pre-built options. This feature enhances the user experience by giving your visitors more control over how they view your content.
Dynamic Content


With Dynamic content feature bloggers can easily customize and update their website's content without needing advanced coding skills. This includes various post formats like audio, video, gallery, and quotes to enhance the user experience. Additionally, Theme X offers customizable widgets and menus that can be tailored to meet specific needs. With these features, bloggers can create engaging and interactive content for their readers, making their websites stand out from the competition.
Role Manager


This feature allows bloggers to maintain a secure and organized website, especially if they want to give different levels of access to their site's users for specific purposes, such as guest posting or social media management. By using Role Manager, bloggers can ensure that their website is always safe and well-organized while providing multiple options for contributing authors or team members to work on their site without jeopardizing security.
Custom Workspace


With Theme X's highly customizable workspace feature, bloggers can now create a unique and personalized layout for their blogs without the need for technical expertise. This feature allows users to drag and drop widgets, menus, and other elements with ease, enabling them to arrange content such as images, videos, and text according to their preferences. The custom workspace feature is the perfect solution for bloggers.
Advanced Features
Unique features of Theme X
Theme X is optimized for search engine rankings, making it easier for your blog to be discovered by potential readers.
The theme offers customizable page layouts and design options, allowing you to create a unique look and feel for your blog.
Theme X is built with a responsive design, ensuring that your blog looks great on any device.
The theme includes a variety of pre-built templates and widgets, making it easy to add new features and functionality to your blog.
Theme X is regularly updated with new features and improvements, ensuring that your blog stays up-to-date with the latest trends in blogging and SEO.
UseCases
Benefits and Applications
Bloggers
E-Commerce
Businesses
Page Builders
Photography
Pricing Plans
Pricing plan from ThemeForest


Support
Knowledgebase and Contact support
Alternatives
Similar Themes
Kandence WP offers many of the same features as Theme X, such as a user-friendly drag-and-drop builder and optimization for search engines. It also provides pre-made templates and design elements to choose from, making it easy for bloggers to create custom pages without any coding knowledge.
Publisher theme offers a range of customization options, including multiple layouts and color schemes, making it easier to personalize your blog's appearance. It is also known for its fast loading time, which can significantly improve your website's search engine ranking.
Disclaimer text….
Generate Press is a lightweight and SEO-friendly WordPress theme that offers a wide range of customization options for bloggers. Many bloggers prefer Generate Press due to its fast loading speed and compatibility with popular page builders like Elementor and Beaver Builder.
Disclaimer text….
Final Verdict
Is Theme X worth it?
In conclusion, Theme X by Themeco is a WordPress theme that is designed to cater to bloggers who want an SEO-friendly website. It comes with many features such as responsive styling, native sliders, dark mode, and dynamic content. The unique features of Theme X set it apart from its competitors and make it a great choice for bloggers looking to enhance their website's SEO. You can purchase Theme X at an affordable price, and it also offers a demo version for you to try before you buy. If you're looking for an alternative to Theme X, other options are Kandence WP, Publisher Theme, and Generate Press.
Sign up now and take your blog's SEO to the next level with Theme X!
Video
Watch to know more!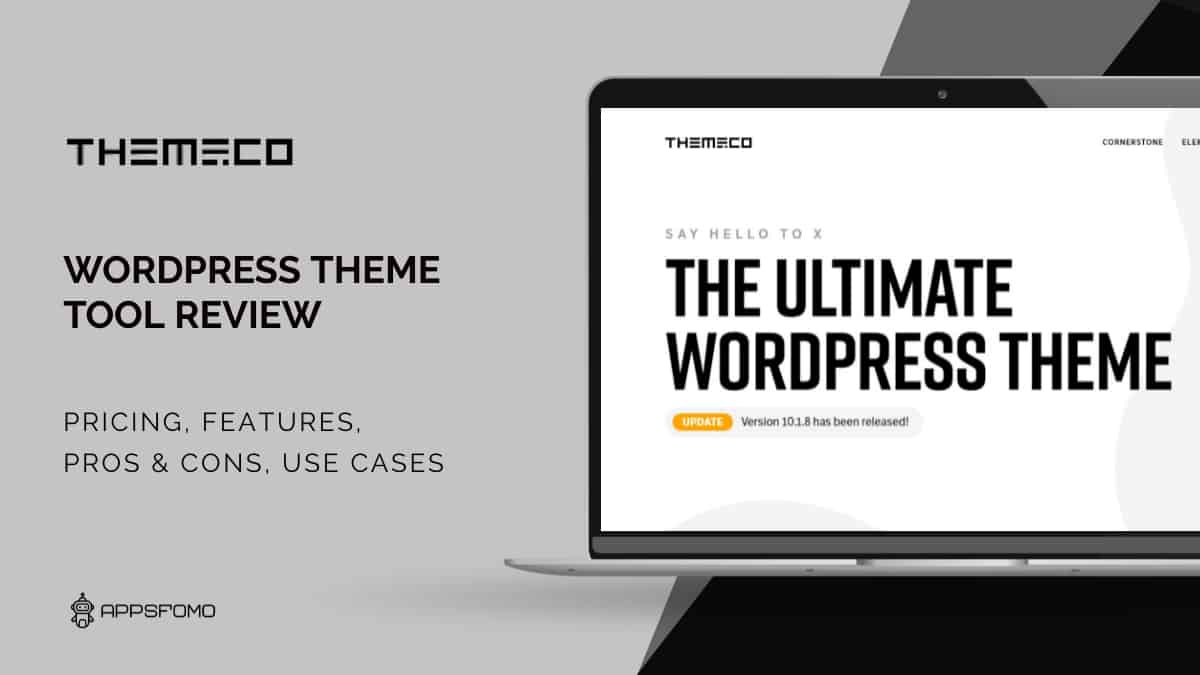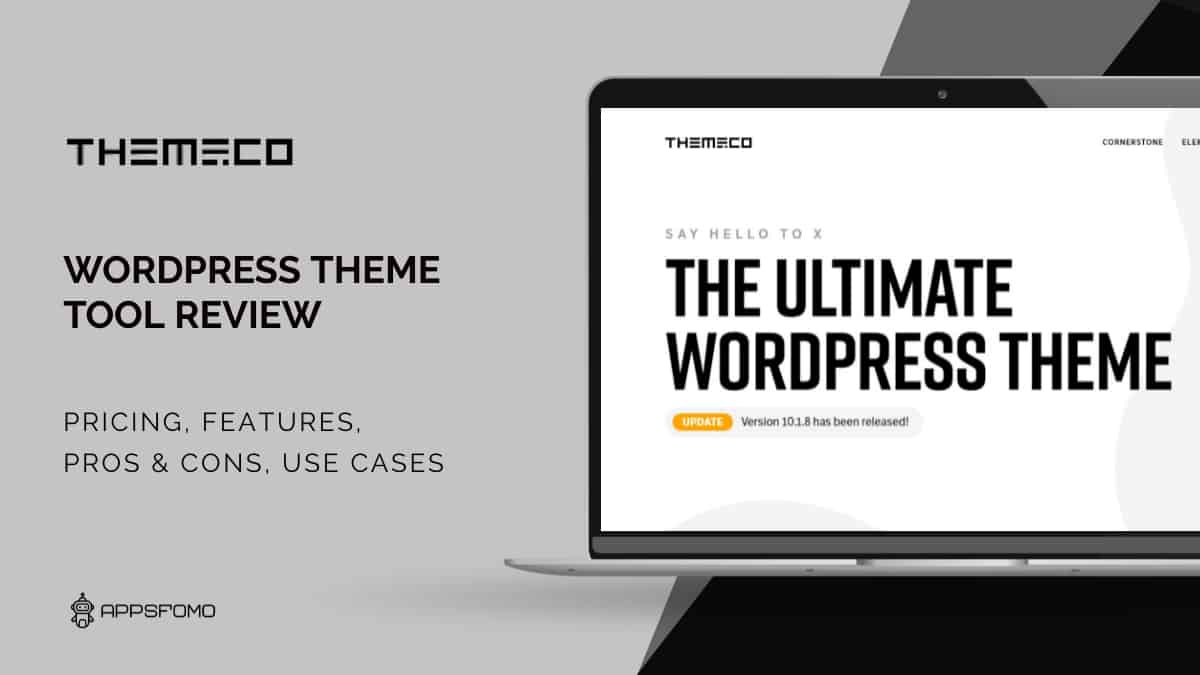 The SEO-Friendly WordPress Theme for Bloggers :Theme X