Records and captions meetings and video calls for less complicated watching as well as increase accessibility, so you'll have far better results for all your videos.
Collaborate much more effectively as well as better advertising and marketing.
Easily edit and share, transcribed and subtitled video clips.
Effective meetings, plus share clips to improve engagement.
Best for remote teams who wish for efficient collaboration
Cut down time, producing captions for your video clip of  conferences on your own.
Get detailed set of features on their official site.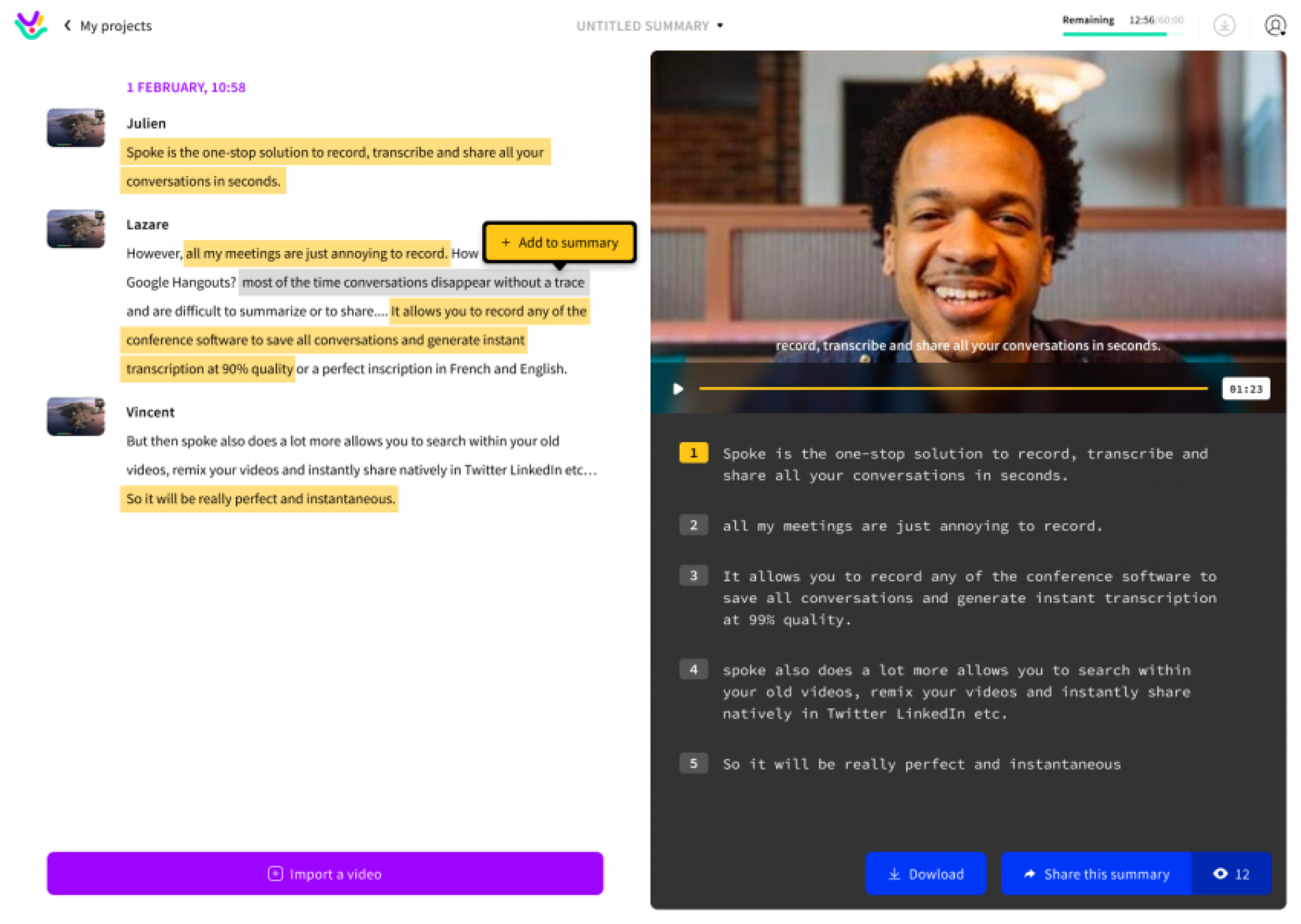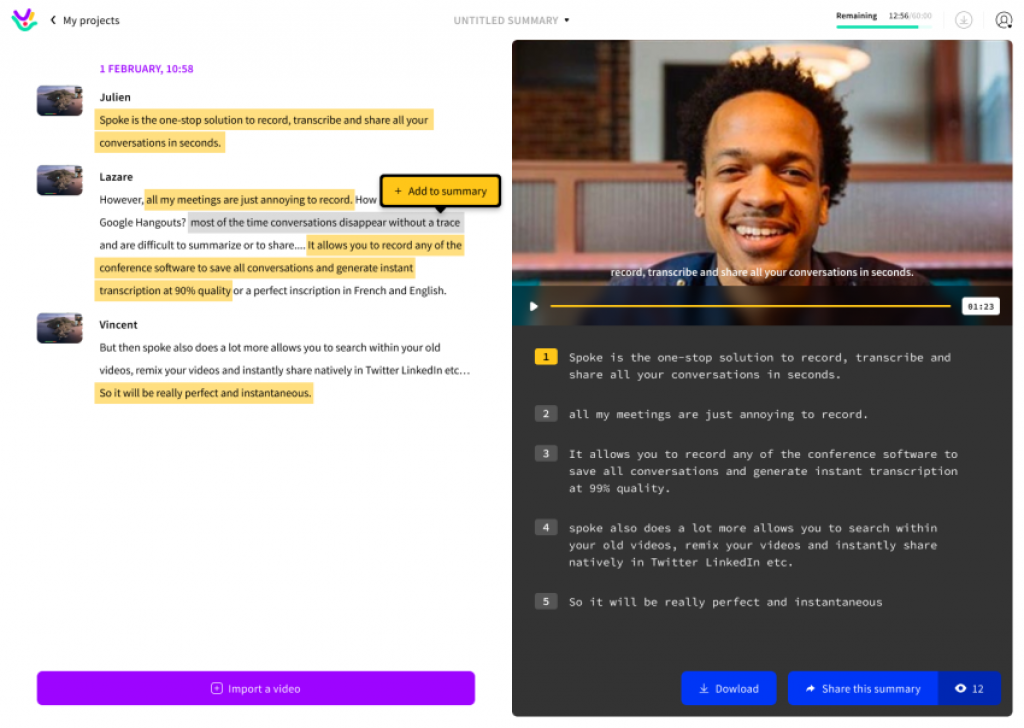 Tier 1
3 machine transcription hours per month
Tier 2
9 machine transcription hours per month
Tier 3
27 machine transcription hours per month