Leverage data to generate laser targeted leads, instantly
Over 5,000+ technologies are being tracked, across 10 Million domain names at the moment to help you identify laser-targeted leads, with your products/services.
Product Discontinuation Alerts: You'll receive alerts when a business discontinues using a certain tech/product.These are most likely the businesses that are unhappy with a particular product, and you can follow this lead to suggest a better alternative (Hint: your product)

Domain Tracker: Follow a specific domain/business and get notified when the business is trying out new tech. TechTracker will keep you updated on all the products they add to or remove from their website

Chrome Extension: You can get the details of the technology used on any website, using their chrome extension (part of this deal)

Instant Keyword Alerts: You can track the keywords for each technology/product you are following. So you can target the leads who fall under your niche (expected in May '20)
Best suited for: Digital Agencies, Web Agencies, Sales & Marketing pros
Receive instant alerts on the new leads to your email & slack
Get notified when your competitors' products are installed
Alternative to: Builtwith
Need more leads? We have sweetened the deal furthermore for you.
Plus, you can stack up to 10 deals per account to track up to 100 technologies, 100 keywords, 100 website alerts & export whopping 200,000 leads per month.
And, this also includes all the future updates & integrations to the product.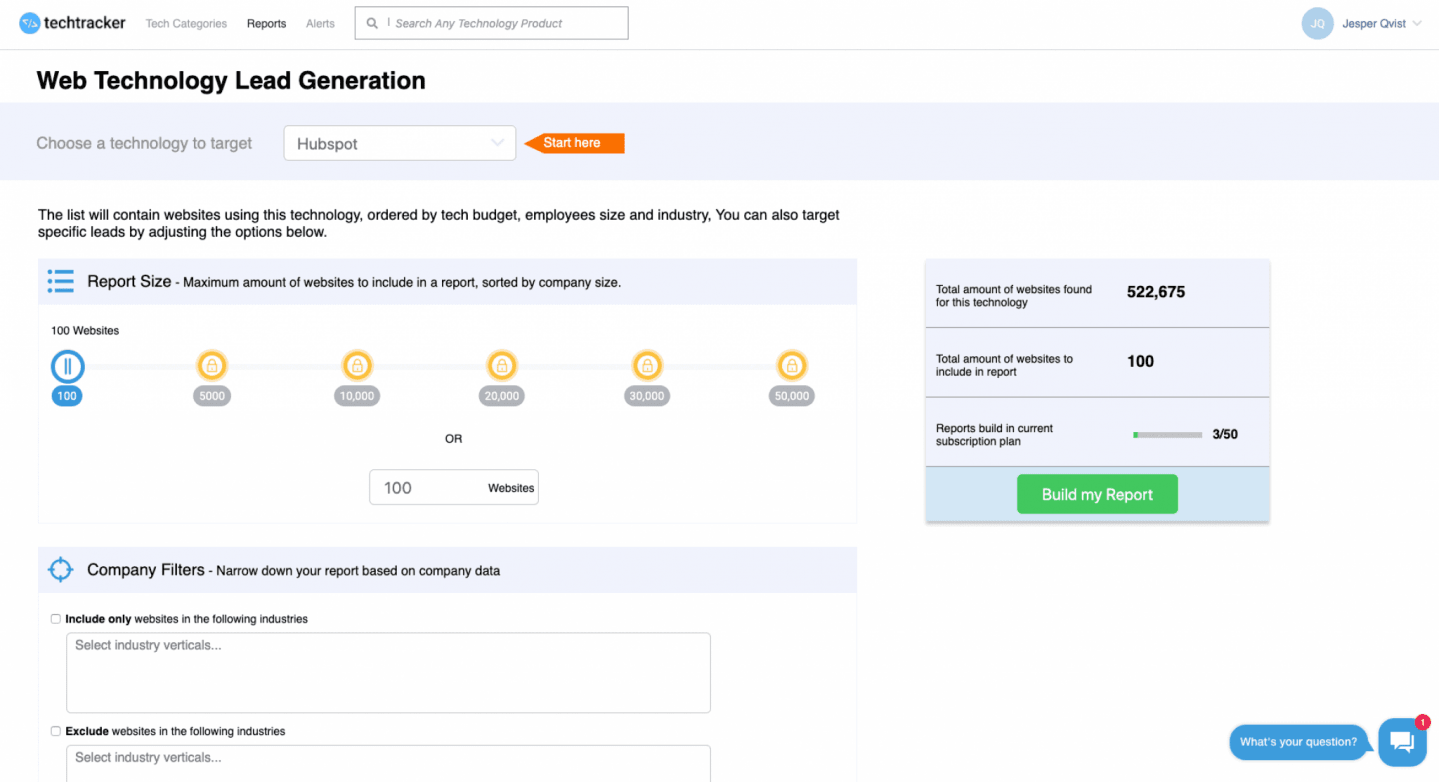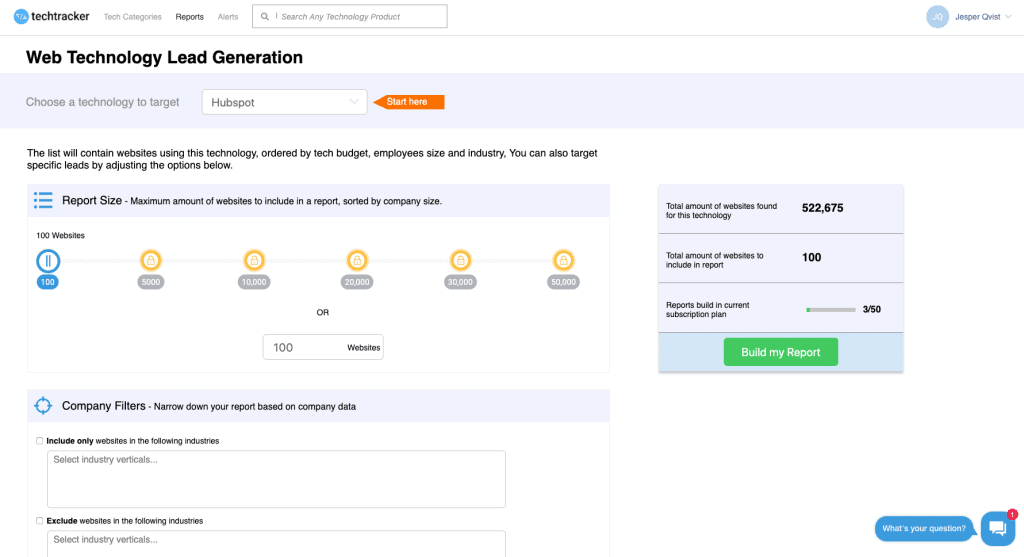 Normally, TechTracker charges $195/month for tracking 2 technologies & 2 website alerts.
But you don't have to pay the same. You are a part of the SaaS Mantra Family.
For just $59/lifetime, you can track 5 technologies alerts, 5 keyword alerts & 10 website alerts, each month.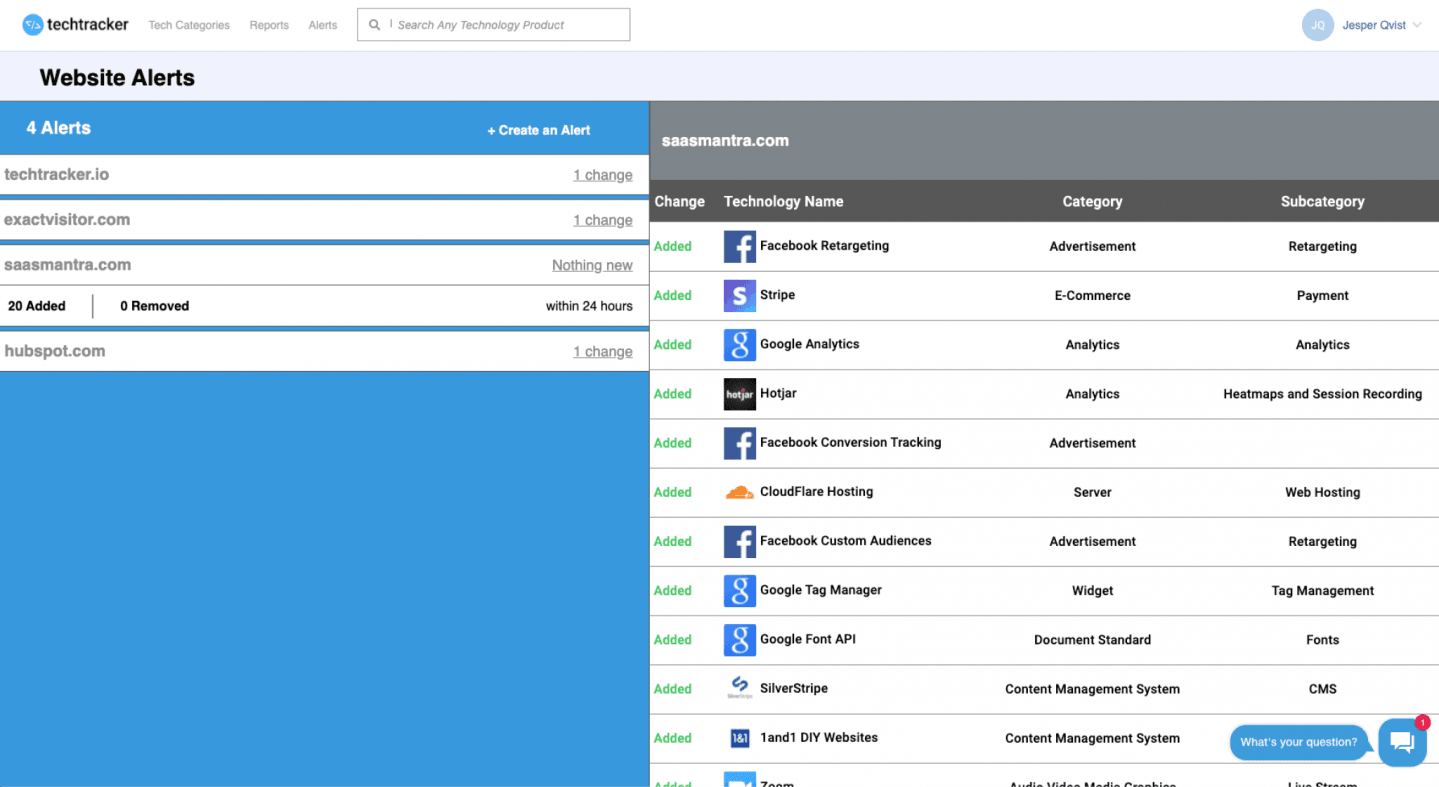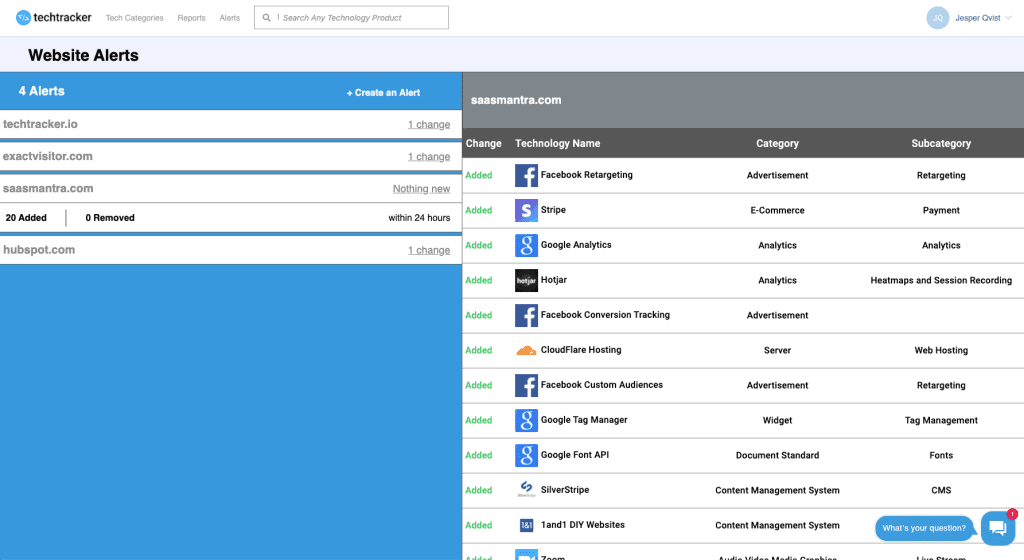 Lifetime Deal
5 technology alerts (stackable)

10 website alerts (stackable)

Stack 5 deals to export 50,000 leads per month
Get yourself Lifetime deal
TechTracker — Exclusive Offer from Saasmantra
Get instant notifications every time a new website installs a product/tech you are tracking. You'll be able to approach these clients within the trial period and pitch a product