Better and smarter funnels with frequent monitoring without you having to dig with dozens of analytics as well as spreadsheets to locate what techniques are getting you better conversions.
User-friendly funnels give you the inside story on which techniques are really converting.

Optimization with heat-maps, session recording, and kind analytics.
Track your funnels and established conversion standards to make a favorable effect
 Get customer feedback using polls, following almost any action
 Track forms on your site with conversion rate, abandonment rate, time on the form, time spent on each field.
 Read full features on their official site.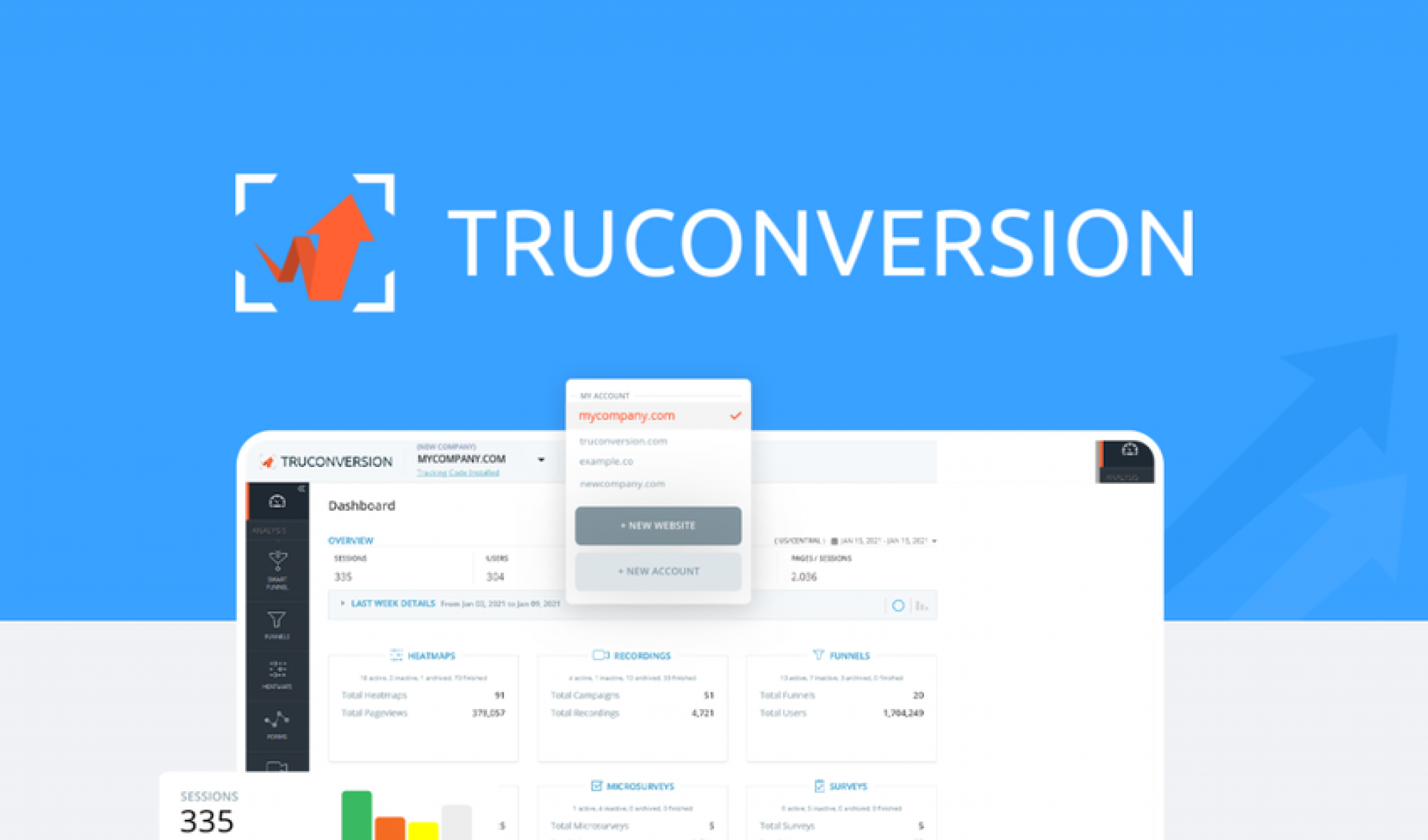 Smart Funnels
Primary conversion rate selector

110,000 monthly page views
TruConversion Basic
Primary conversion rate selector

110,000 monthly page views
TruConversion Plus
Primary conversion rate selector

275,000 monthly page views