Fomo Highlights
What does the tool do
ViralCopy is the only copywriting tools that can generate personalized marketing content for you based on your unique brand identity. AI generates highly engaging and converting text, social media posts, adverts and more. Personalized AI Copy is key to conversion.
How does it Help
Viralcopy is a simple, intuitive and smart tool that helps marketers to write viral content. Its AI learning algorithm learns from your previous content then helps you generate more engaging content by generating high-converting headlines, social media posts, blogs and website copy.
Use Cases
Marketers, Content Creators, CopyWriters.
Similar To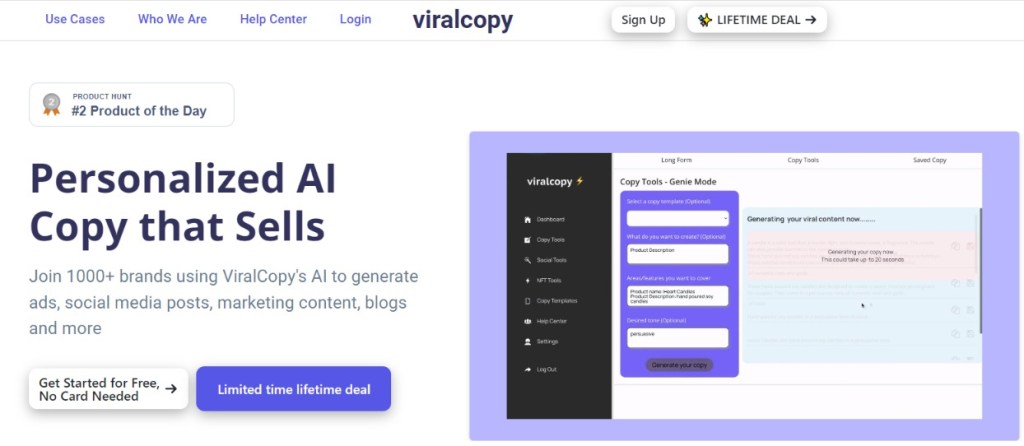 Pricing