Deepword was launch on Dec 18, 2020. It also had lifetime deal on Appsumo.
Deepword had a good flexible pricing with monthly Subscription and Pay-As-You go, but its Non-refundable policy for any purchase which is dissatisfying. Although, deepword is an automated video creation platform that automates the entire process of creating and publishing videos. It combines deep learning, artificial intelligence and machine learning to scan through millions of articles, videos and images on the web to detect relevant content.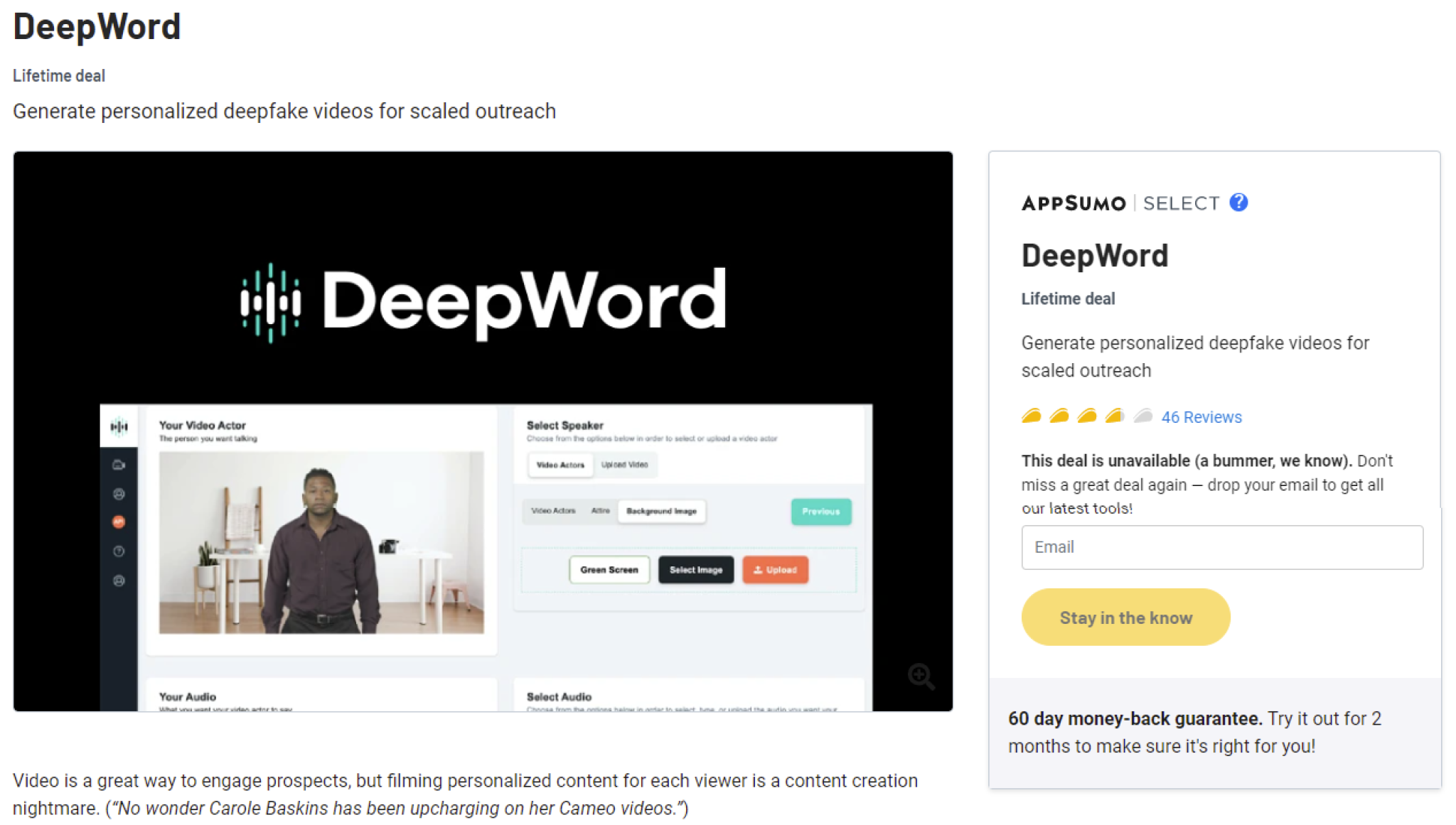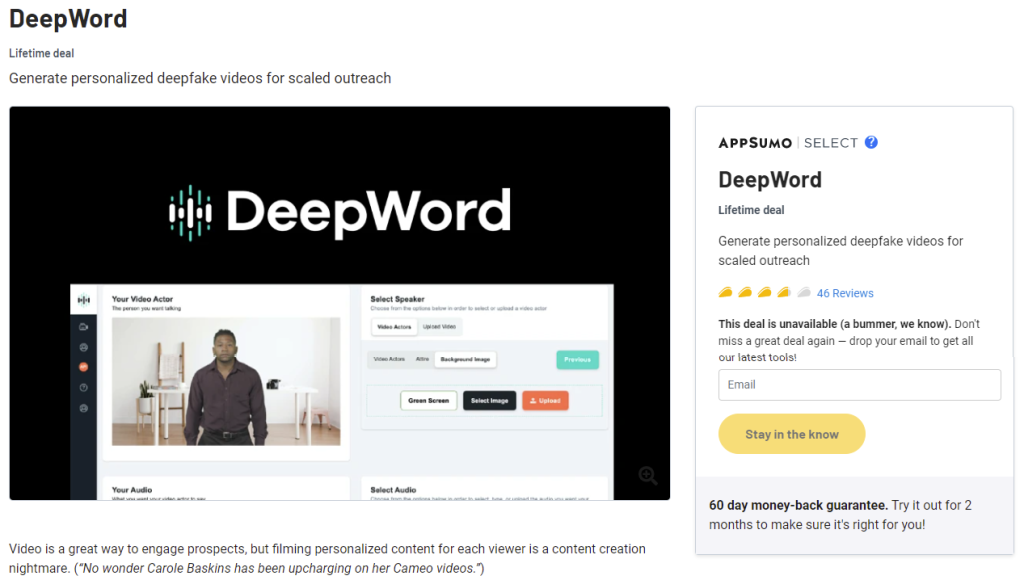 Ankush Bikkasani the founder and CEO of Deepword has confirmed that the company will shut down on September 20, 2022. And continued by telling the reason behind such drastic step i.e., the cost of maintaining the platform proved to be difficult without global market conditions e.g., high interest rates, funding constraints etc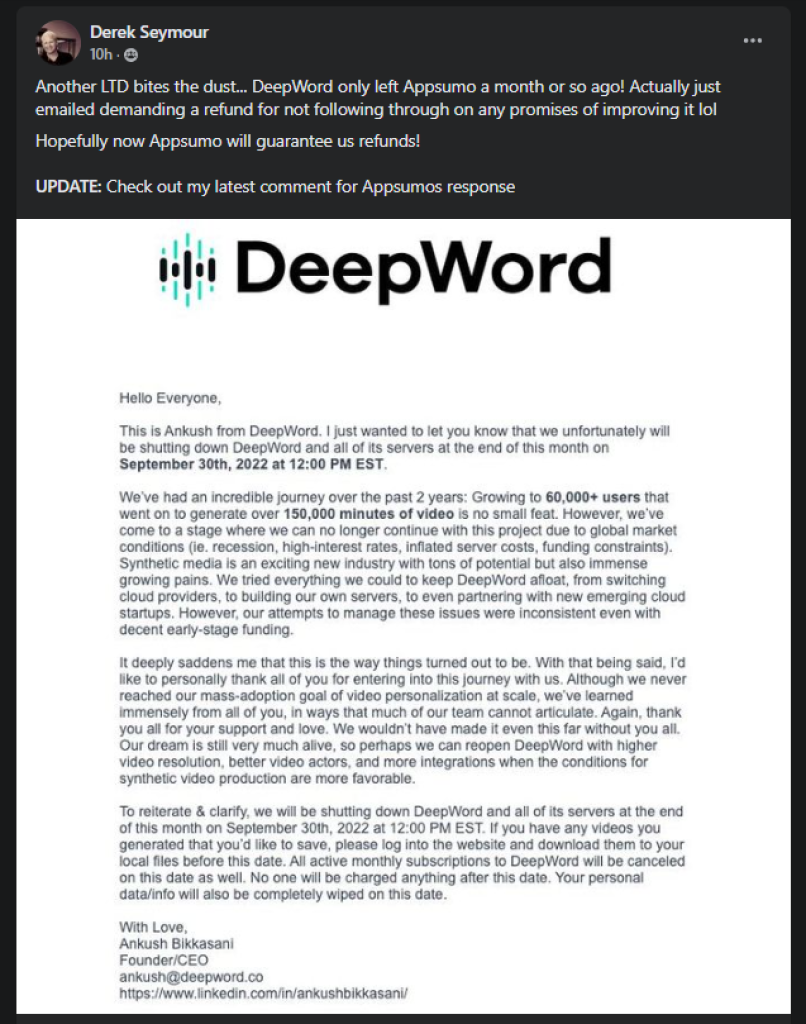 This decision has bloom out the recent buyers of the product for monthly subscription as well as Lifetime deals because of No Refund Policy and could not use the product properly.
its suggested, for the people who have generated the videos that you want to save you csn login to the website and save it into the locals before the date because after the date the data present and the information in it will be completely Wipeout.